Ohmycheeks!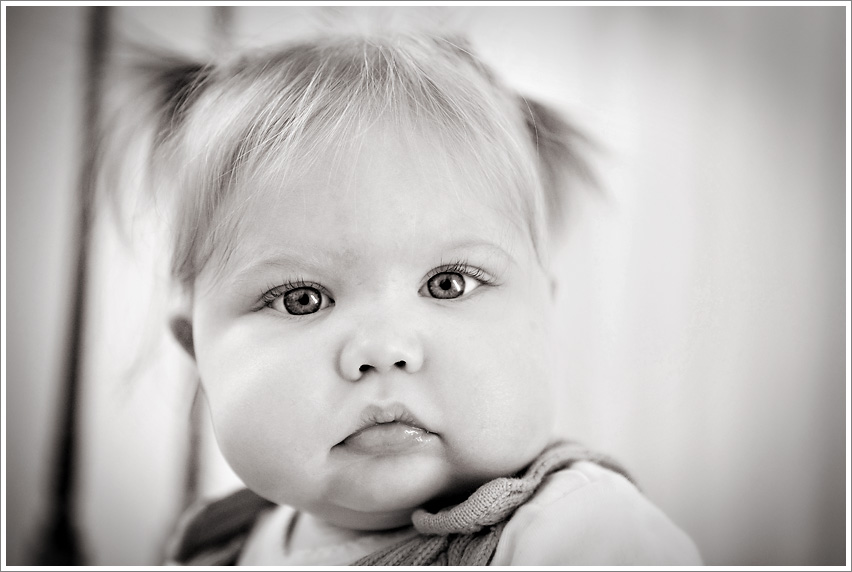 I had to start off with that shot, because that is the cuteness I was greeted with when I first walked in the door for this shoot! Jen contacted me about photographing adorable 9-month-old Jillian and her big brother Sean, 2. The cheeks, the eyes, the teeny little pigtails... she is too cute!
Sean is totally adorable as well. He was a little wary when I first arrived: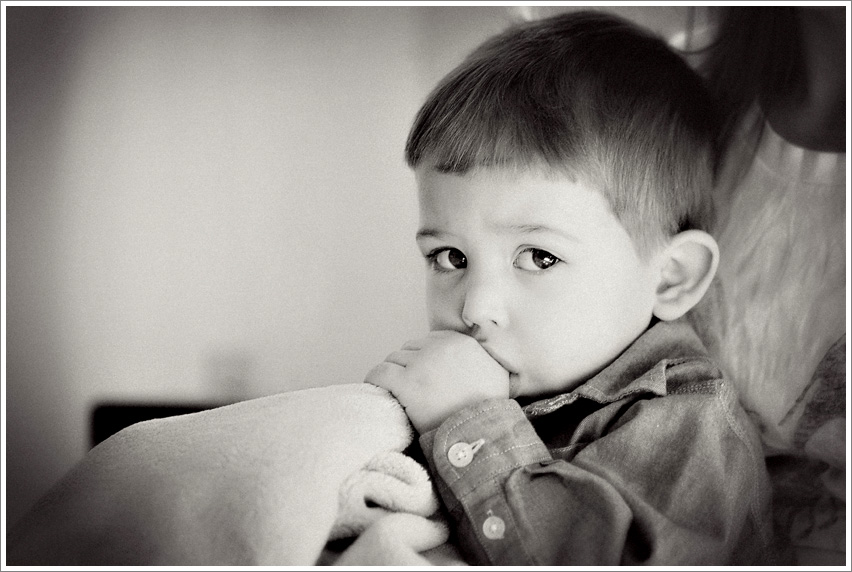 Then he wanted to show off some of his climbing and cleaning skills (I love to let children do their thing and photograph them playing and having fun):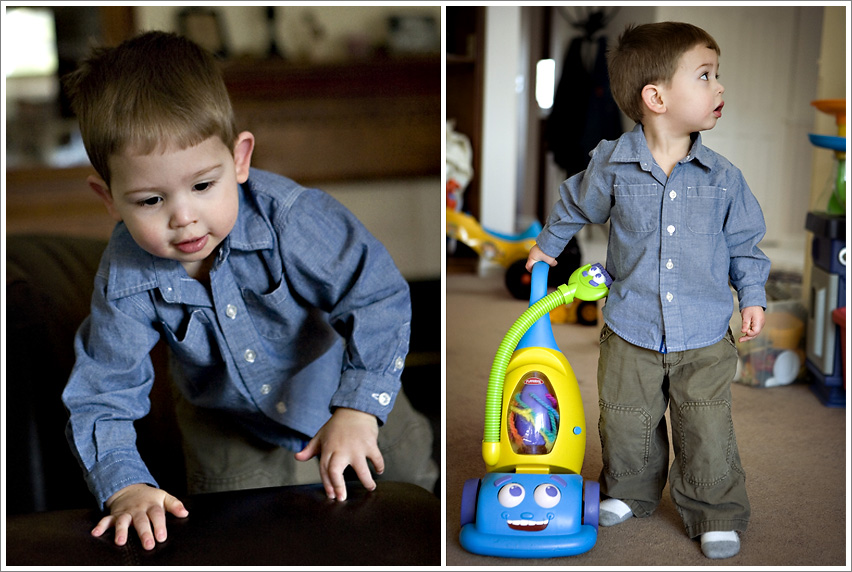 He did finally look at the camera for about 1/320th of a second but I was ready for him!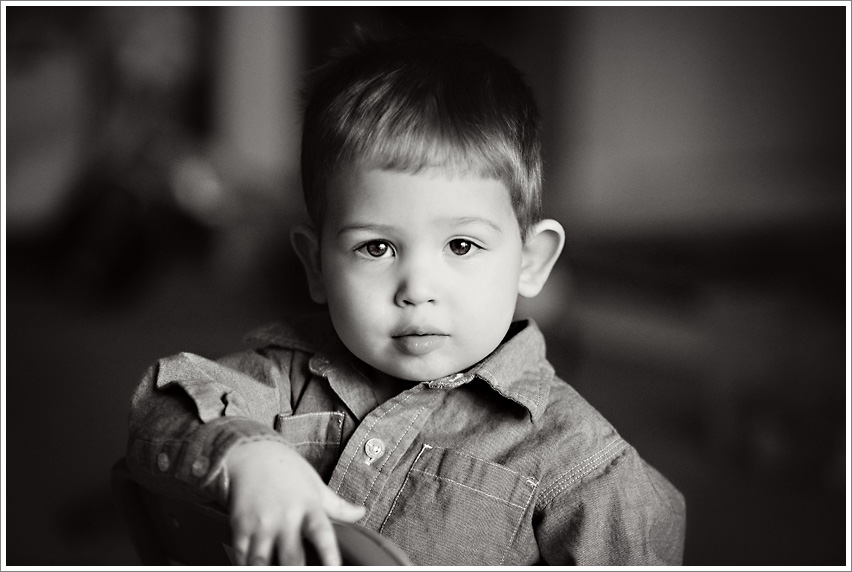 Meanwhile, little Jillian was just hanging out... she is very quiet and observant and likes to watch her brother zip around the room. Her eyes are so beautiful!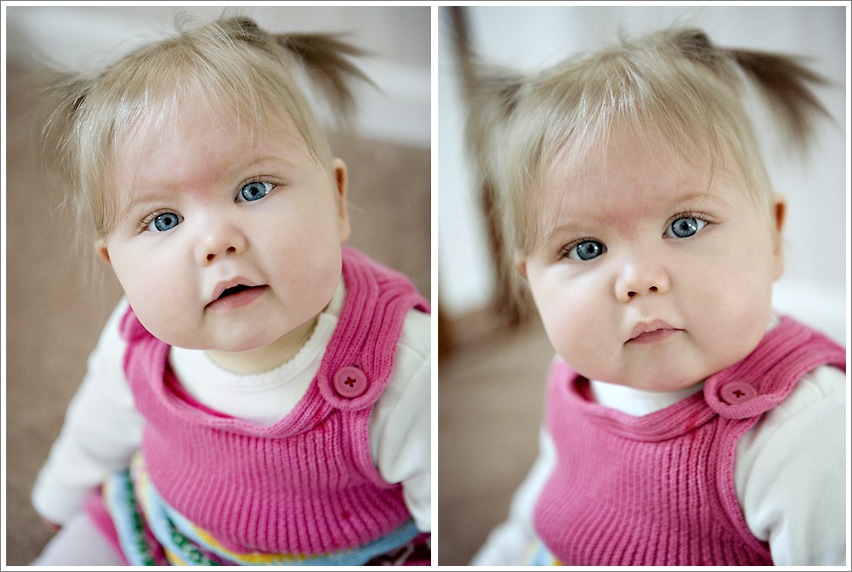 I had a great time with this adorable family, thank you guys! 🙂