Sharon and Todd (or Uncle Tood, as some of the cousins call him!) tied the knot at the beautiful Bristol Harbour on Canandaigua Lake Saturday. I've had such a blast exchanging emails with Sharon over the past few months... she has kept up with my blog and sends me cute emails about various posts along with wedding updates, and the wedding certainly lived up to my expectations!
All afternoon, we kept our fingers crossed that the rain showers would pass, and just before the ceremony they actually did! Unfortunately, though, in the time it took to set up the chairs and seat everyone, the rain returned at the exact moment that Sharon got to the arbor... but with a little help from umbrella wielding family and friends, we made it through!
On to the pictures... pre-rain: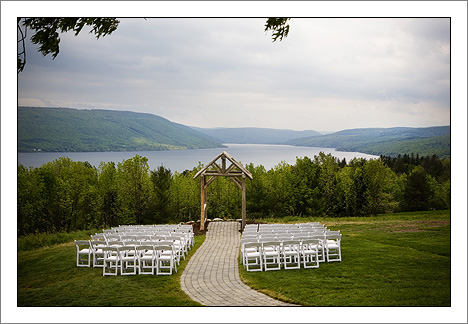 It was only sprinkling at this point, but at least we got some cool wind-action with the dress!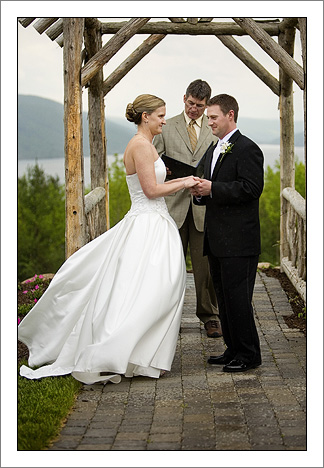 Here it comes!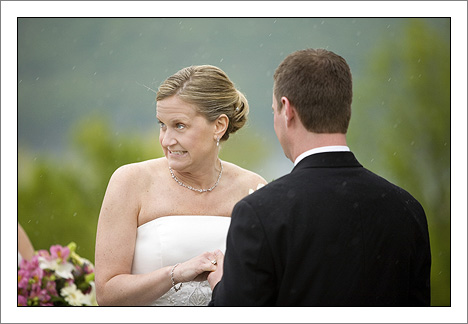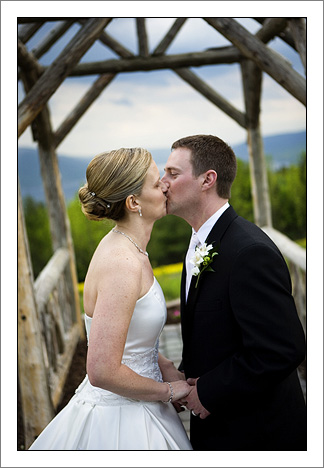 Sharon's dad stepped up with an umbrella, I love Todd's expression...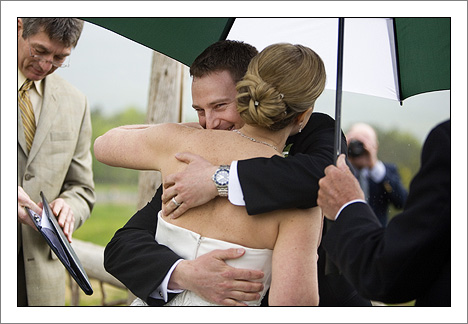 A couple of fun portraits between rain clouds: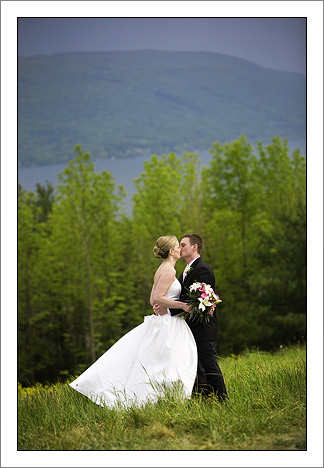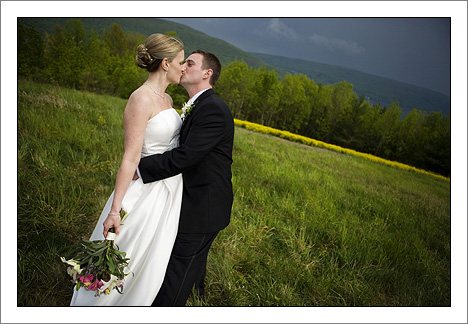 Fabulous ring!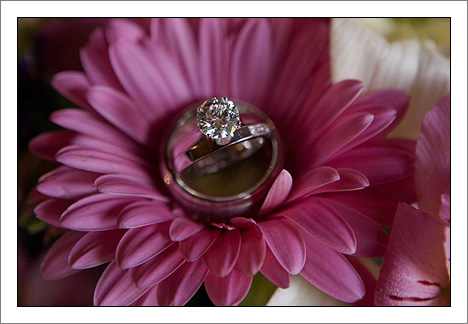 I don't know what's going on here, but this totally cracks me up!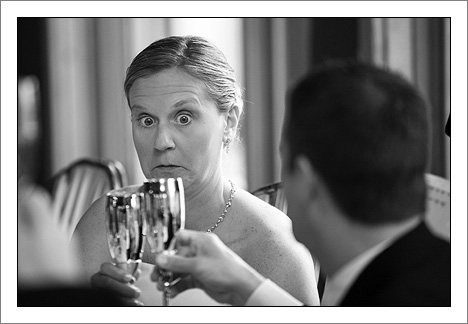 We have a conga line breach!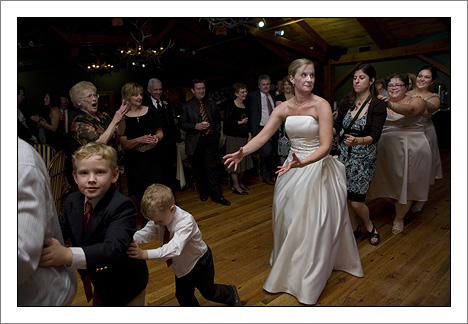 Breaker-breaker. This guy could pop and lock like a fiend, too!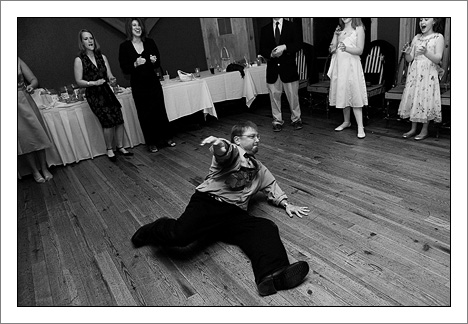 This shot embodies how fun and sweet these two are 🙂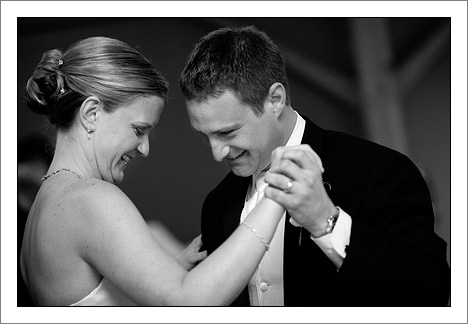 And to end the evening, Bristol set up a tasty snack buffet indoors and built a bonfire out on the hill... that was a great touch!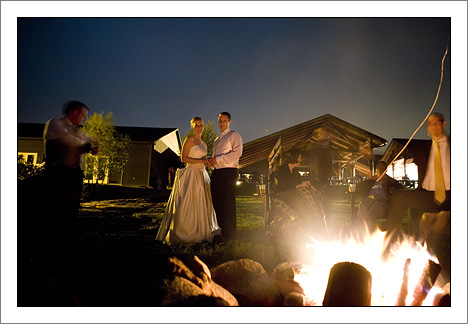 Thanks so much for having me guys, have a fantastic time in Belize!