What a long wait I had for Rob and Allie's wedding! Rob got in touch with me last January and he and Allie were so kind and engaging, I really could not wait for this day! Since they were planning from out of town we didn't officially meet until the wedding. Rob and his groomsmen were looking fresh!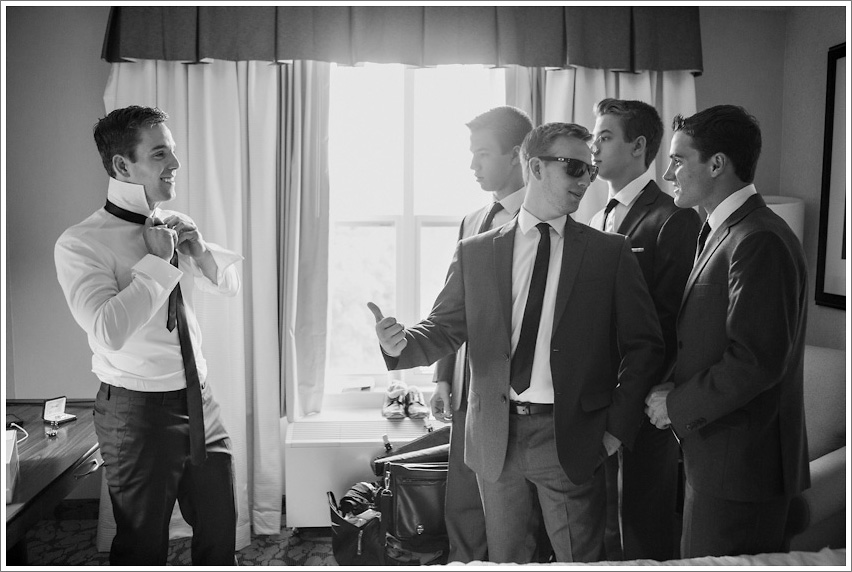 Allie is so cute, it's ridiculous! I love the nervous excitement in her face and posture as her wedding dress is laced up. I also got to put in her veil 🙂 full service!!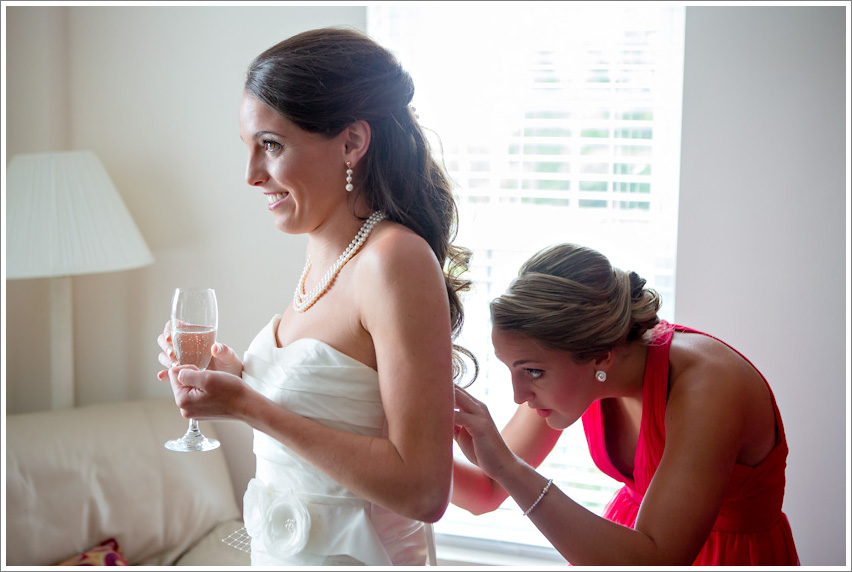 Allie is such a gorgeous bride!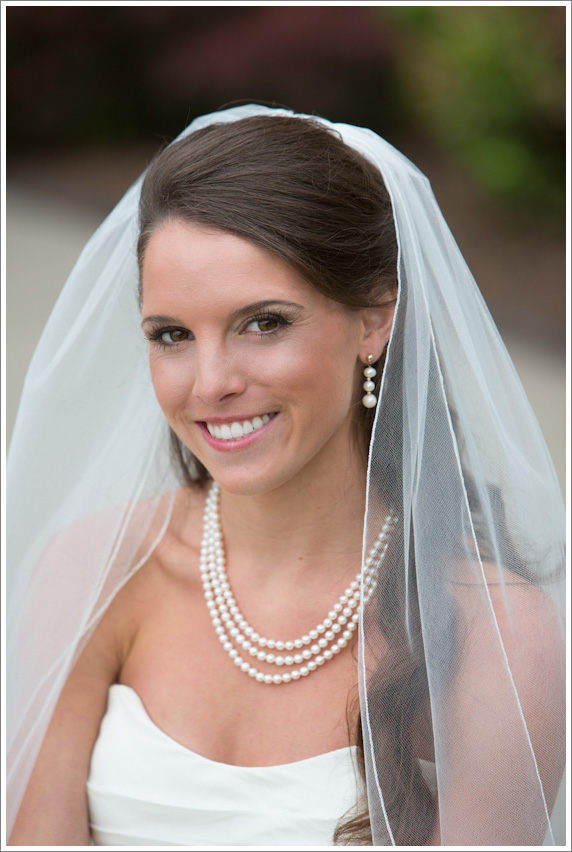 Rob and Allie were married at St. Mary's in Skaneateles... such a pretty church!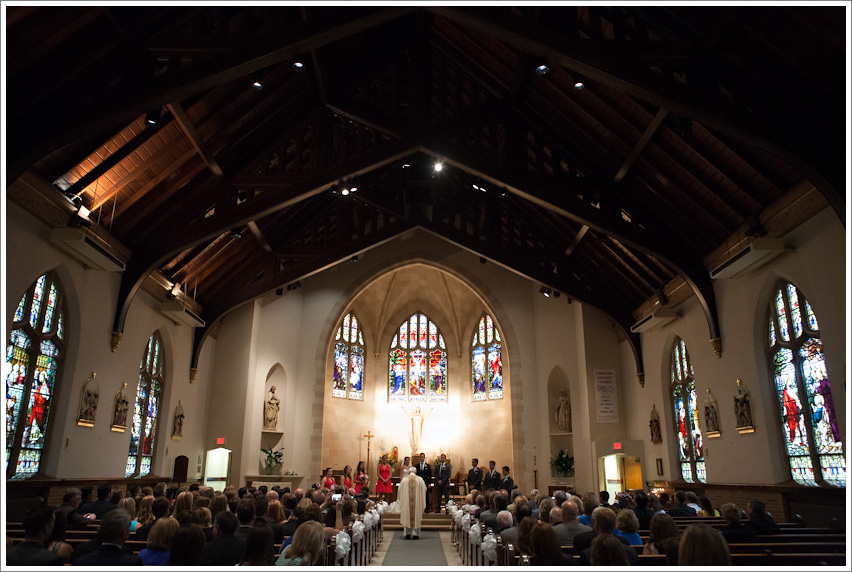 All smiles!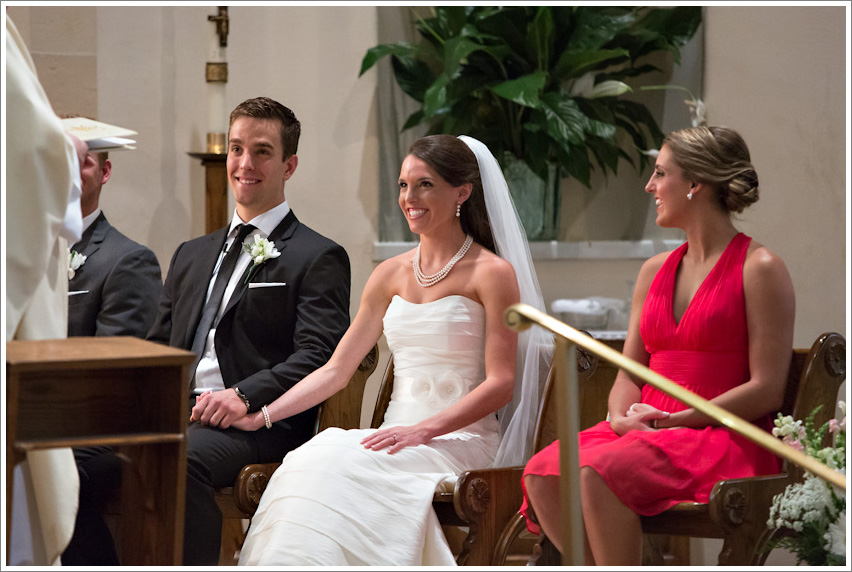 I loved this moment, the officiant announced a second kiss but this time with the words "Allie, you may kiss your husband!" and this was her reaction! LOL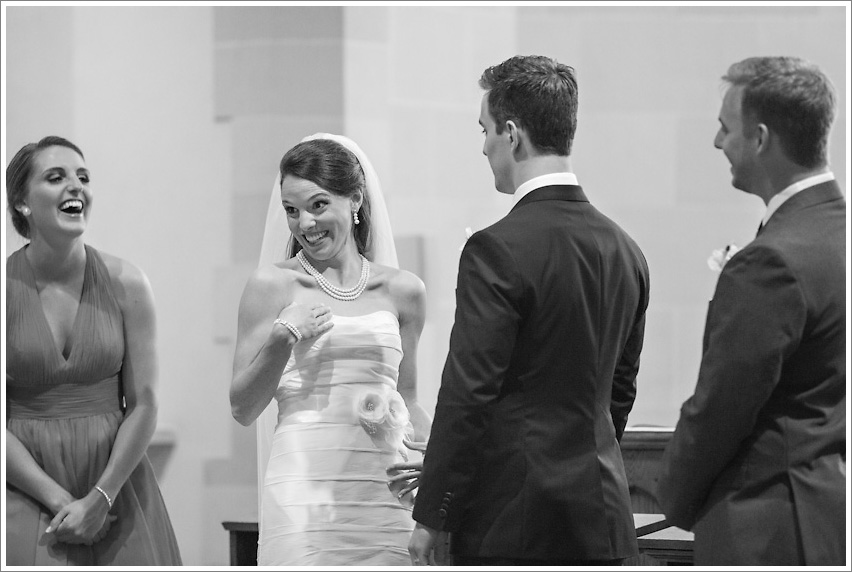 Cuteness.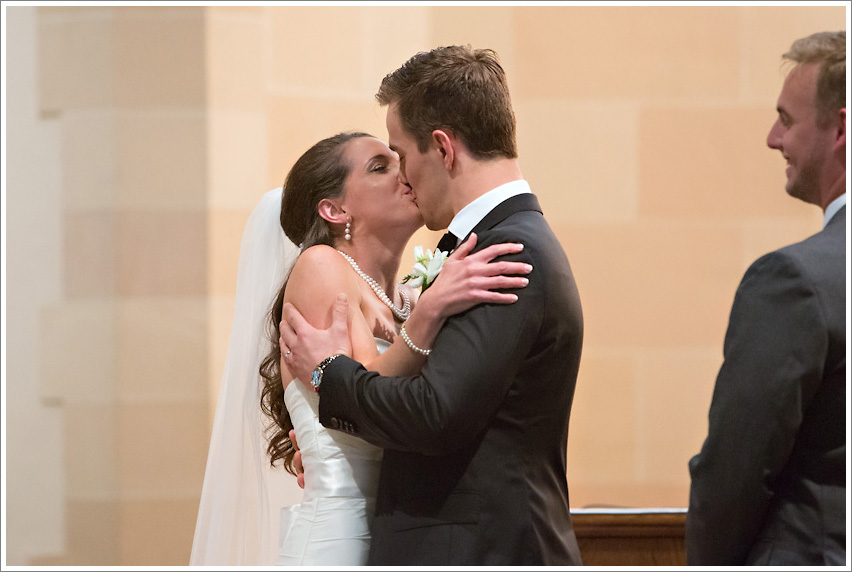 We headed to my favorite park for pictures, the bridal party was working it!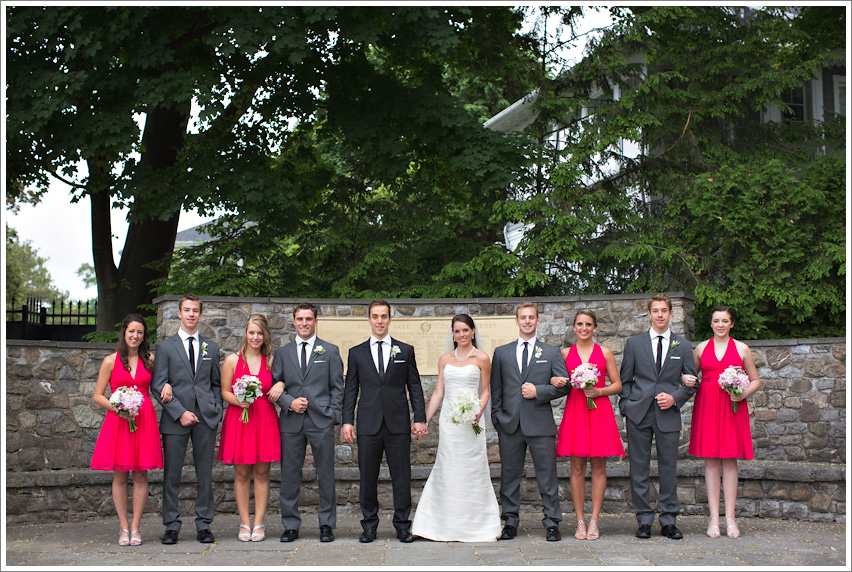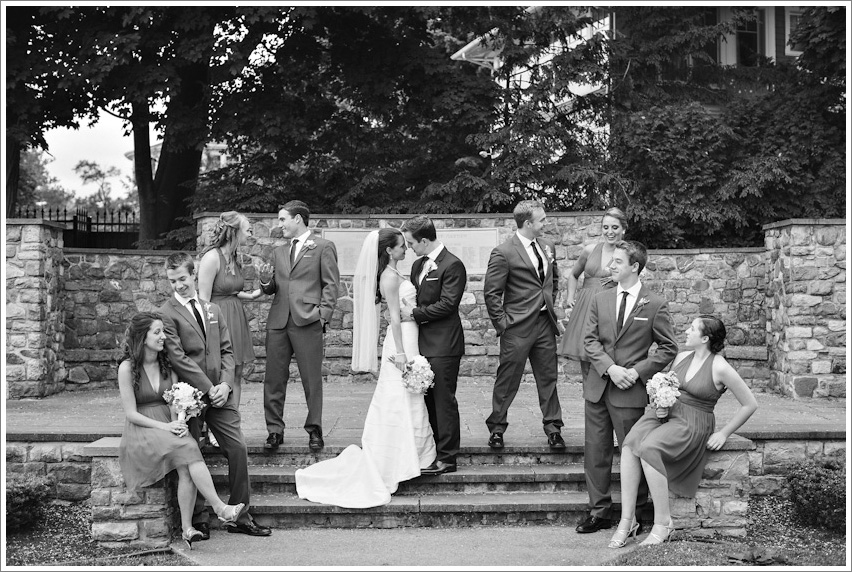 When we started with Rob and Allie's wedding pictures, one sunbeam came out and you'd think it was the apocalypse... I started yelling for them to get over to the fountain, dropped half my gear on the ground and ran over to get some sweet backlight... love it! We got so lucky with that little break in the clouds!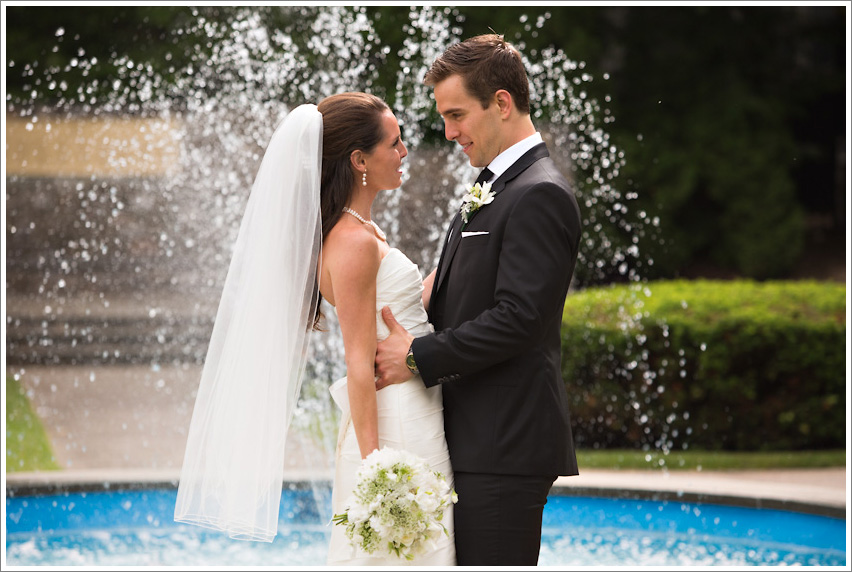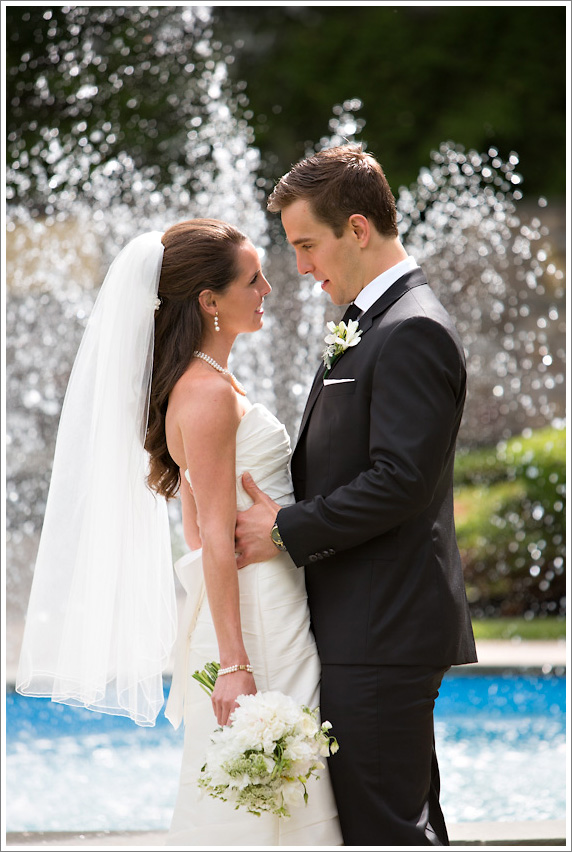 Then the clouds came back, which is great for shooting at the lake... so pretty and serene!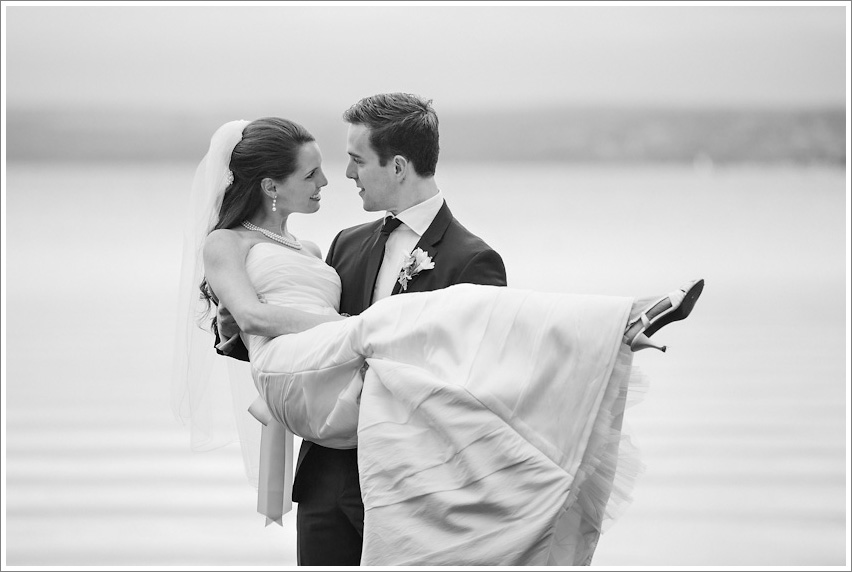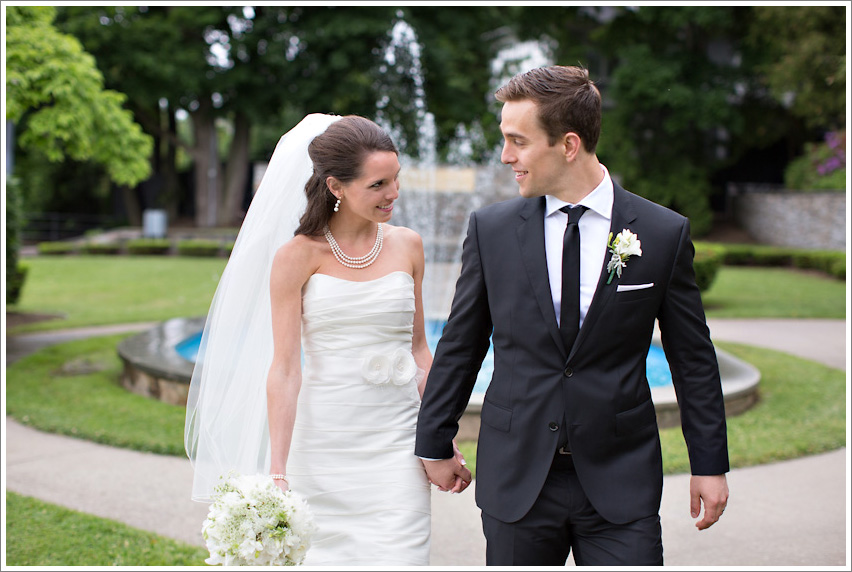 We headed to the Lodge for the reception, it looked gorgeous as always! Thanks to Wildflowers for the lovely floral arrangements and Visa Versa Entertainment for some nice lighting and a killer party!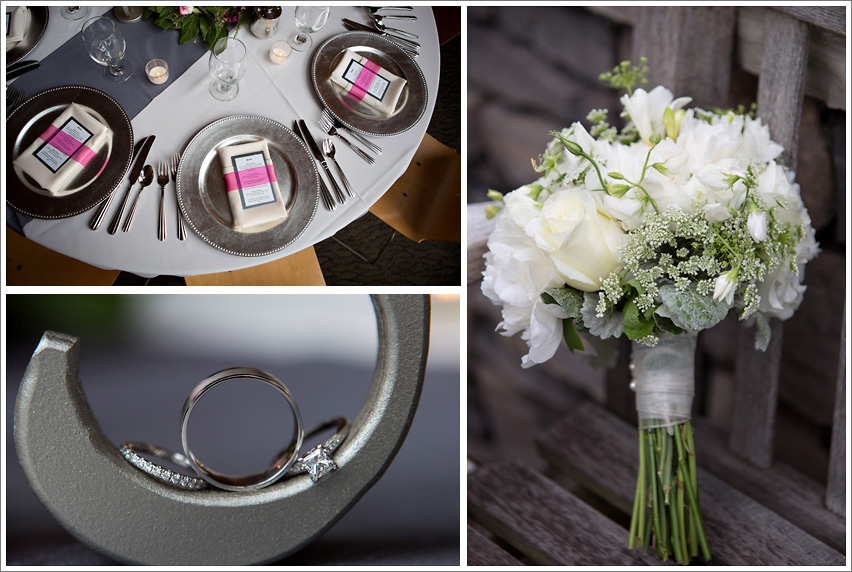 Such a cute first dance, I love how they are looking at each other! (Also Allie looks like Natalie Portman here, right?)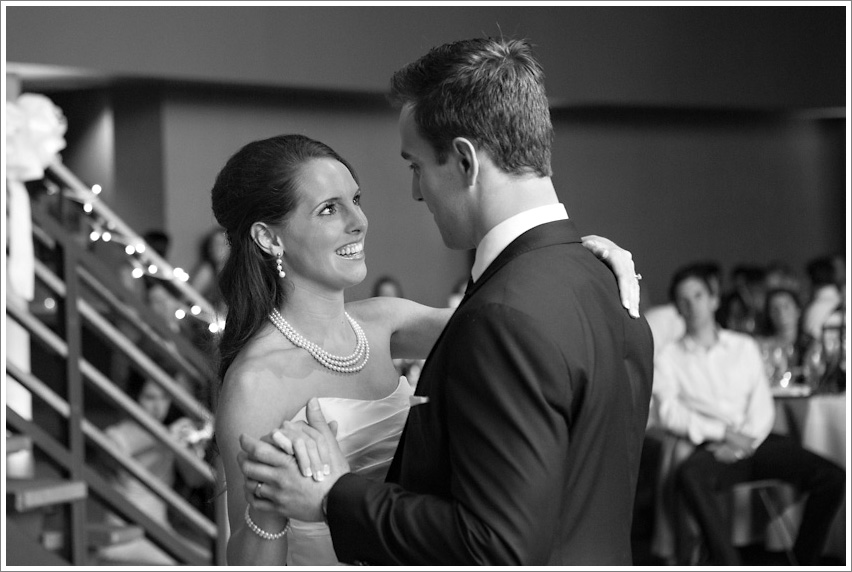 This is my favorite kind of cake cutting photo ha ha... you got it Allie!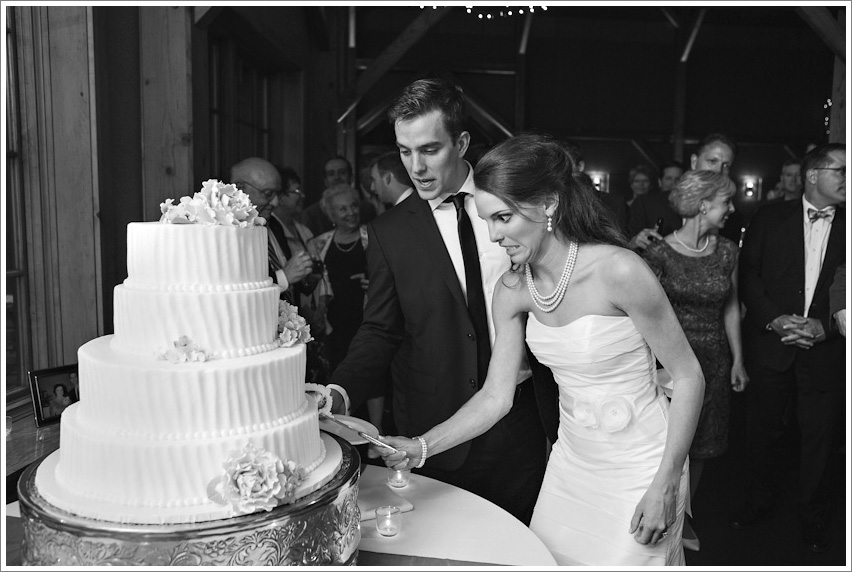 Allie's dad was ready to rock!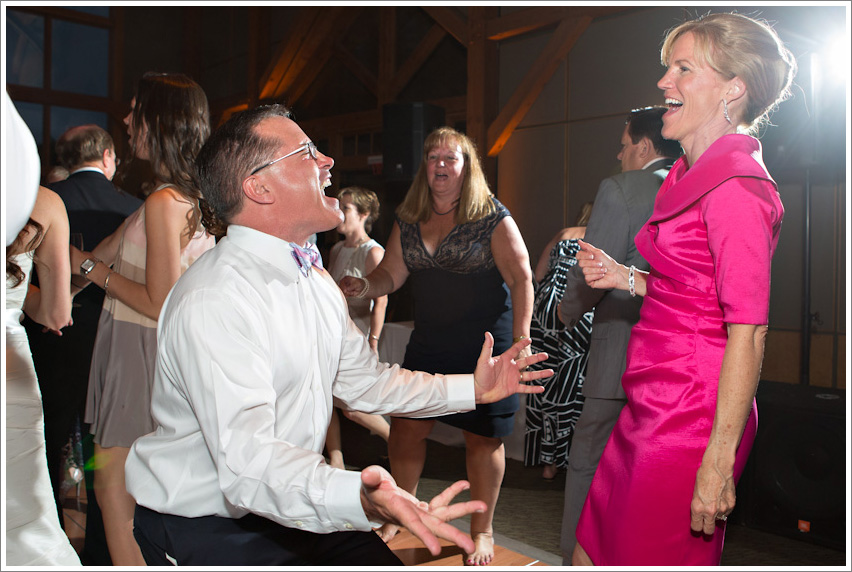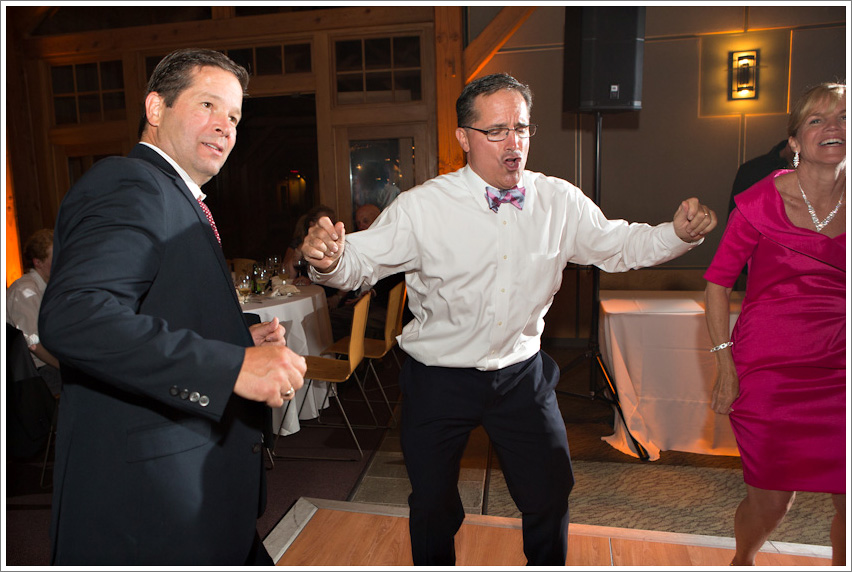 Cutest and least threatening Shark in the Water I ever did see ha ha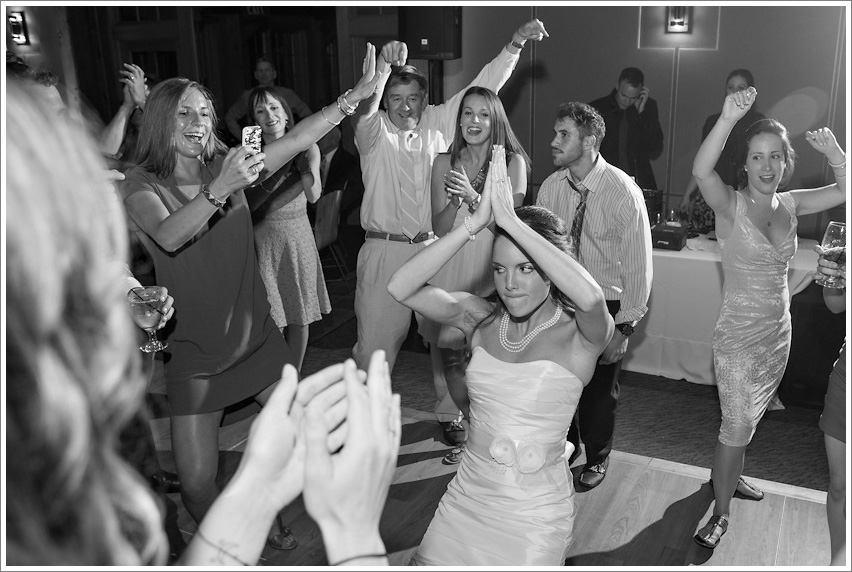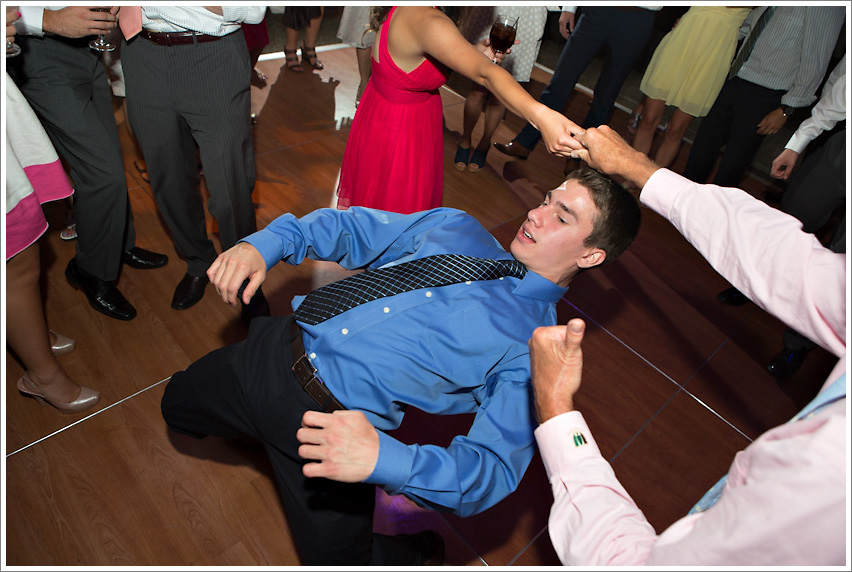 Rob's brother was in it to win it on the dance floor.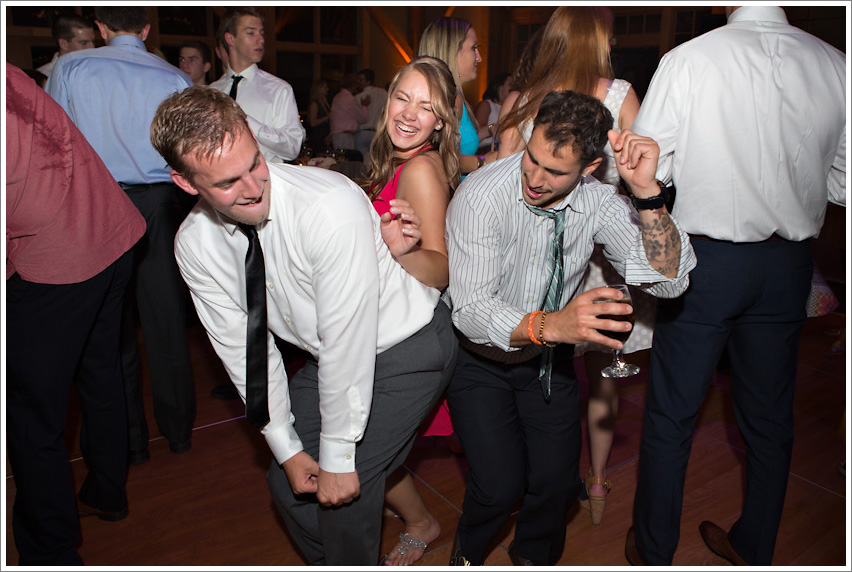 There was a lot of flopping onto the floor.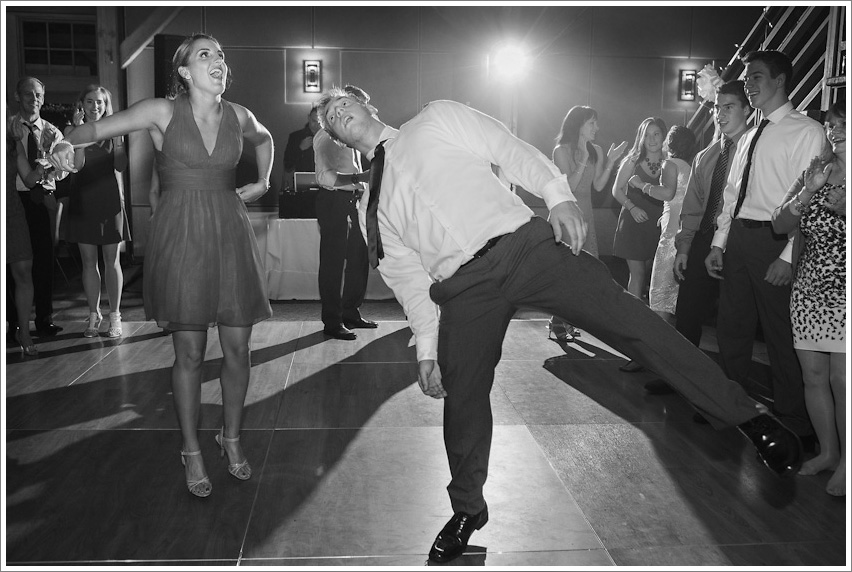 He flung himself to the ground and leapt back up for every chorus of tubthumping (lol) and for that aerobic feat he wins the coveted Wedding MVP™ award.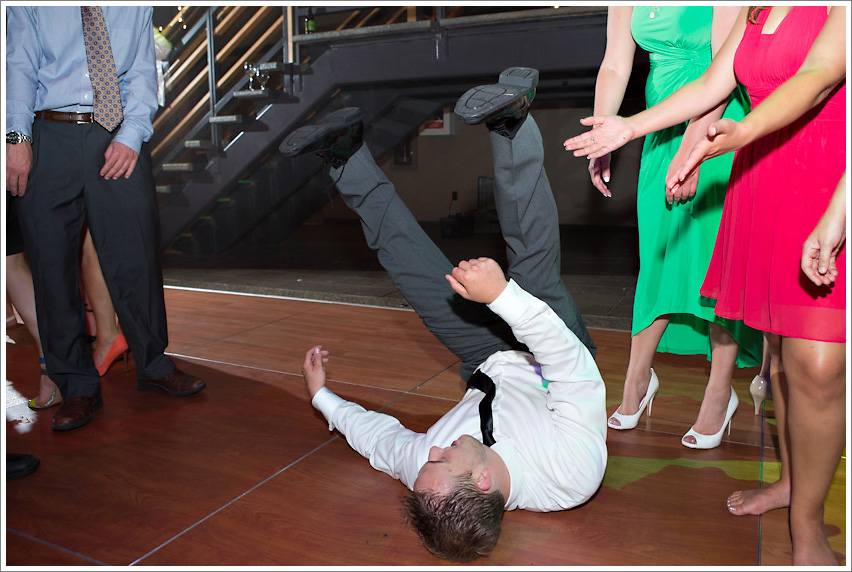 Love this sweet moment!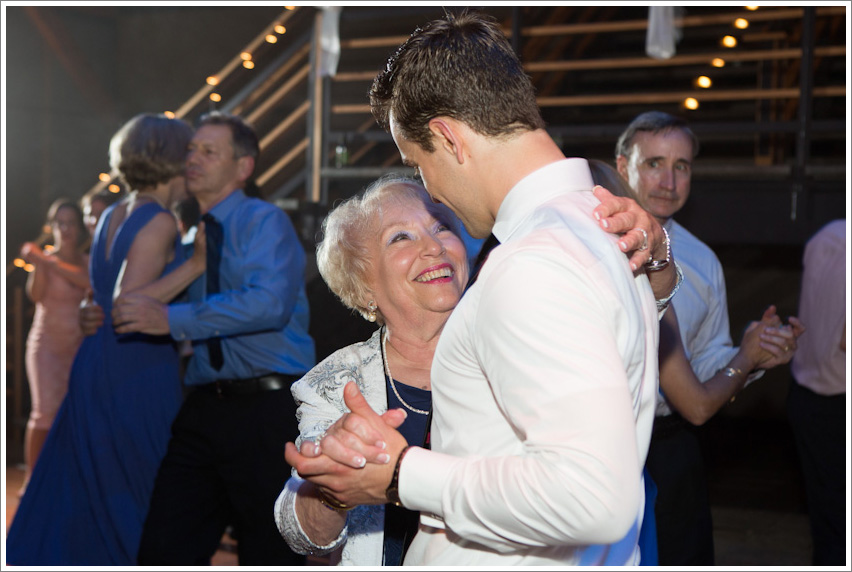 At one point Allie grabbed Rob in a little private moment and said "Ahh! We're married!!!!" I was so glad I could creep up on that moment ha ha. Congratulations you two! It was such a pleasure!!