St Josephs Park Wedding
Jean and Chris love games. Board games, video games... all the games. When they both started up an obscure video game some years ago (on different continents), they never could've imagined it would lead to the start of their love story.
Their US celebration included at St Josephs Park wedding and a reception at the Historic German House.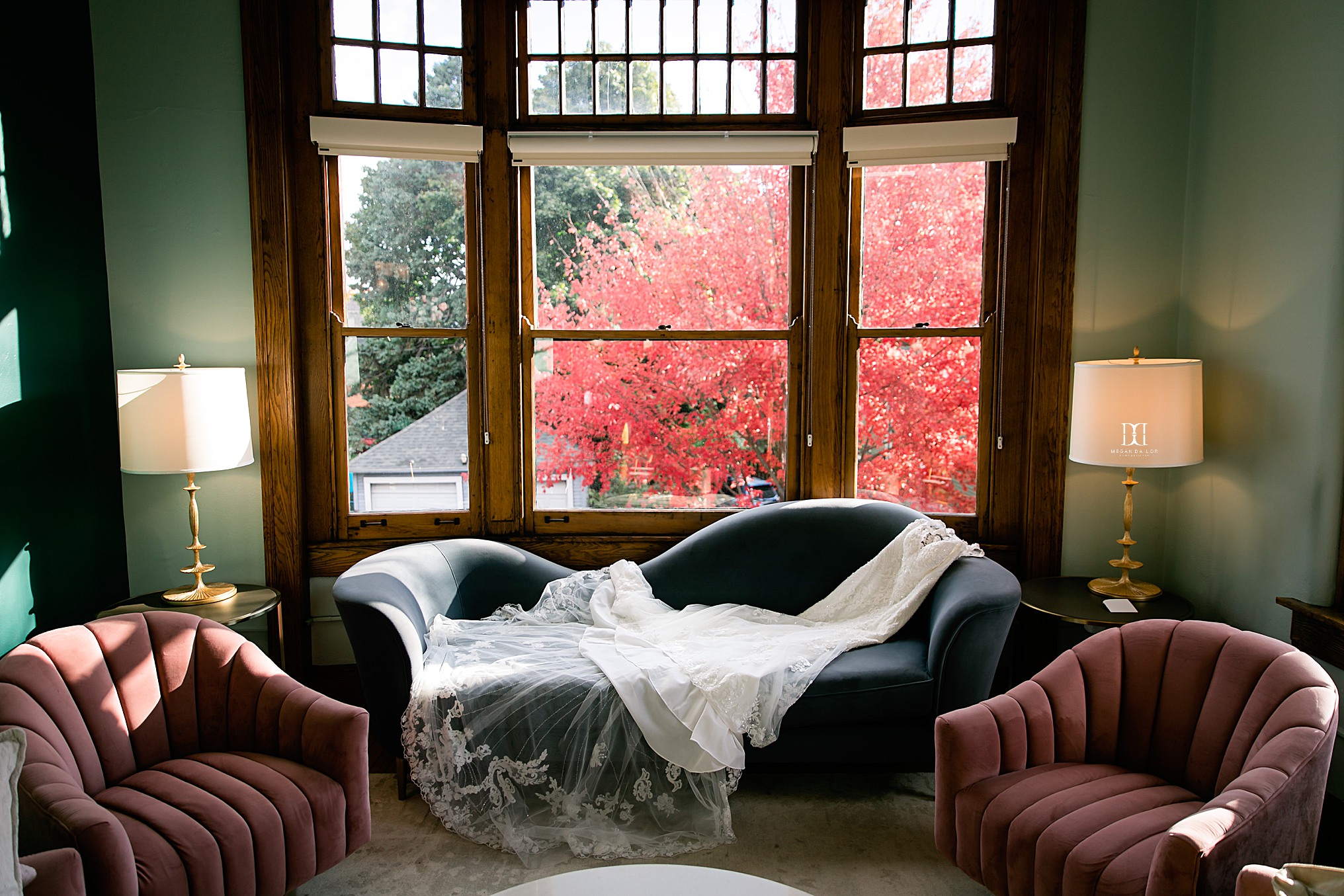 A Polish blessing for the bride to be.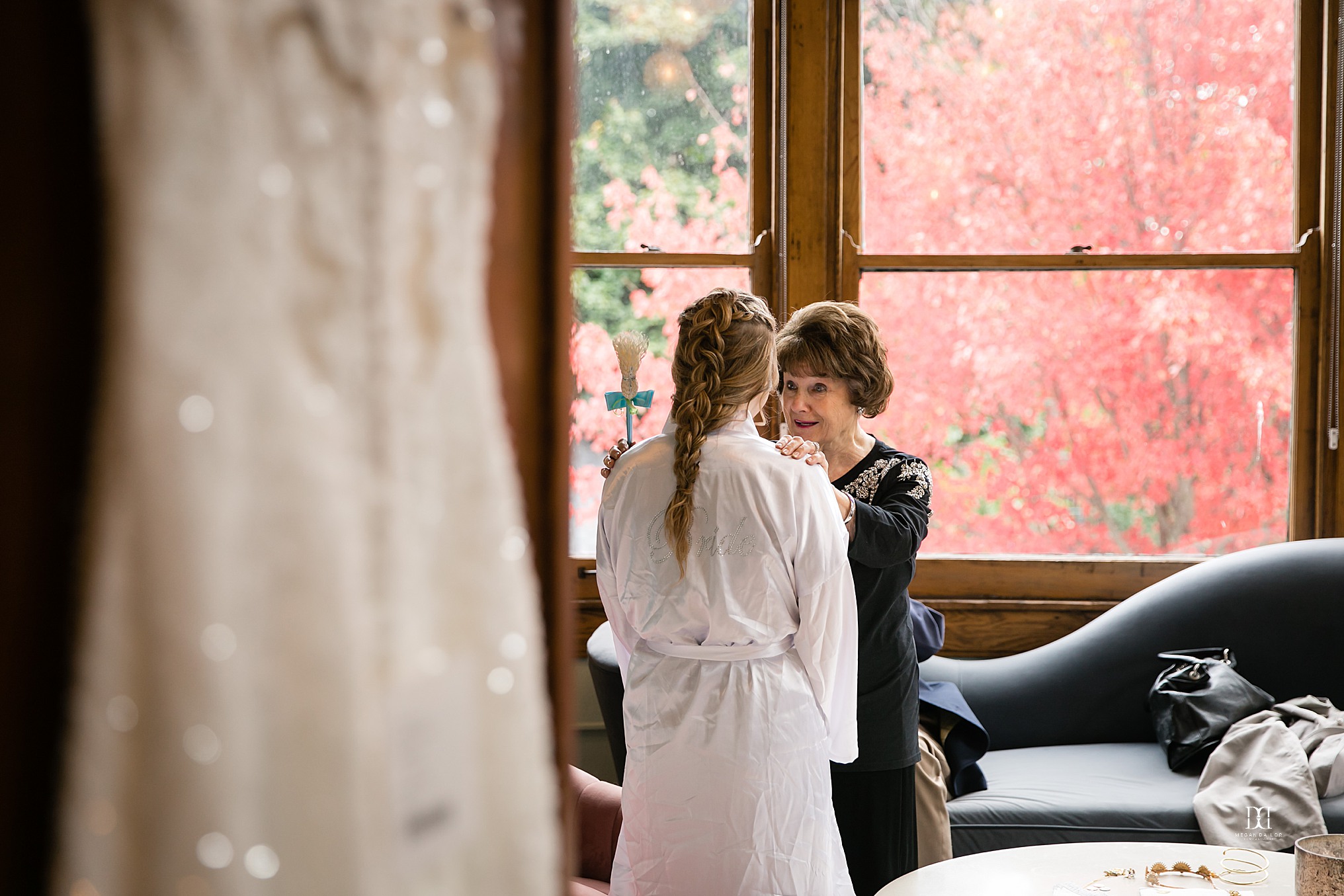 Jean and Chris chose to have a first look at the end of the aisle and walk down together, it was a unique twist on a special moment. As Chris waited behind a pillar, I saw Jean approach the entrance and was hoping she'd step into the perfect position for this shot...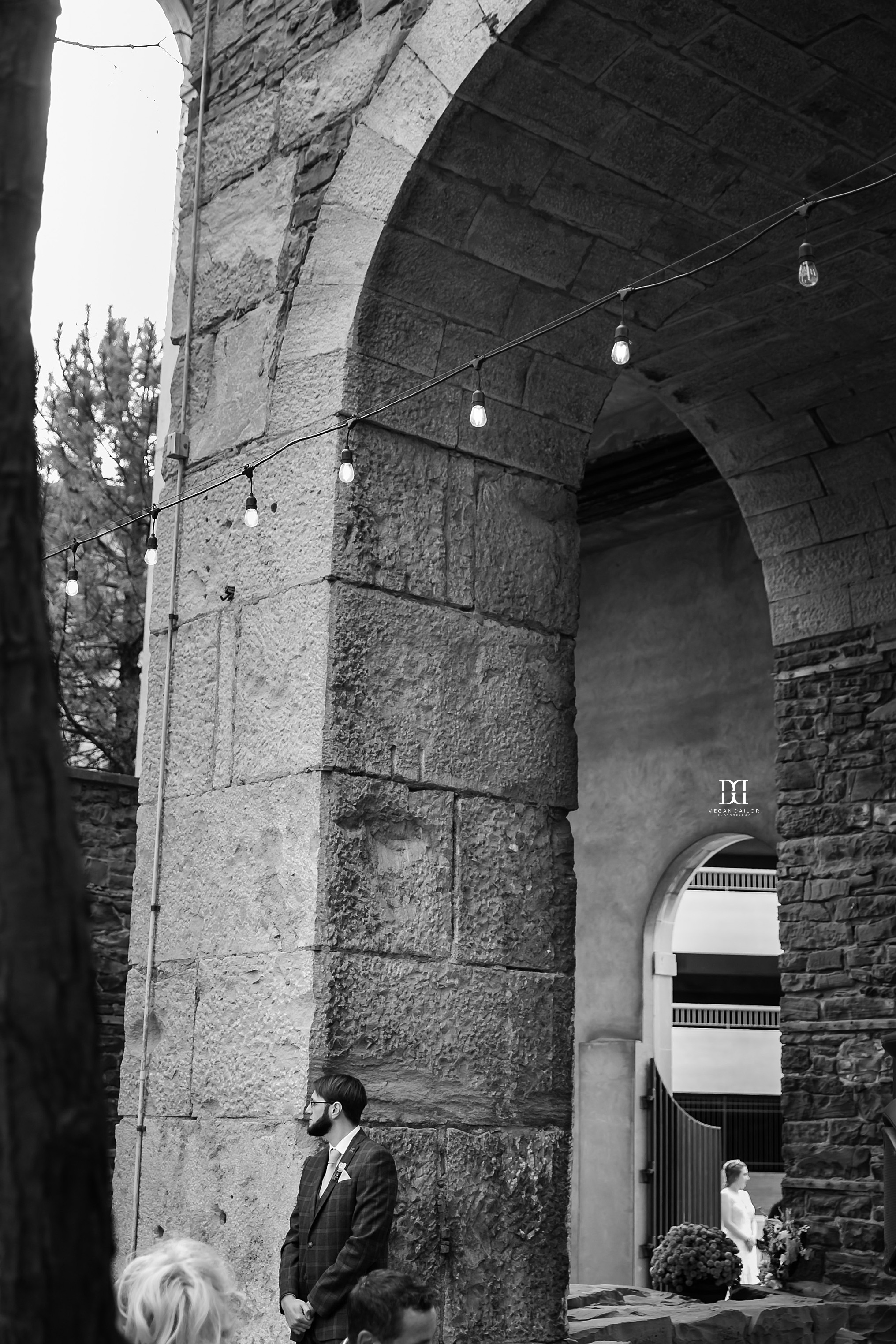 Those looks!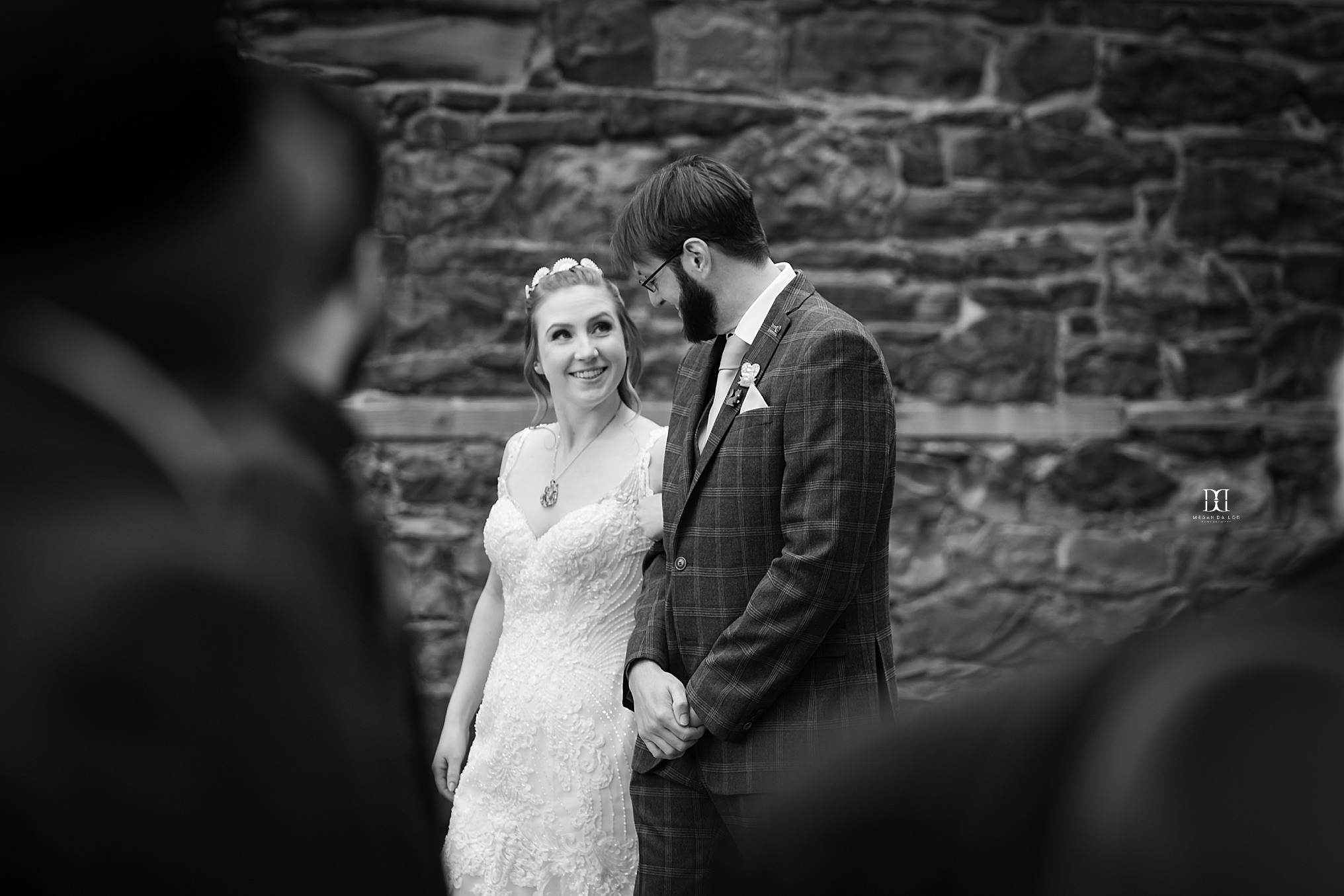 Walking into their future side by side.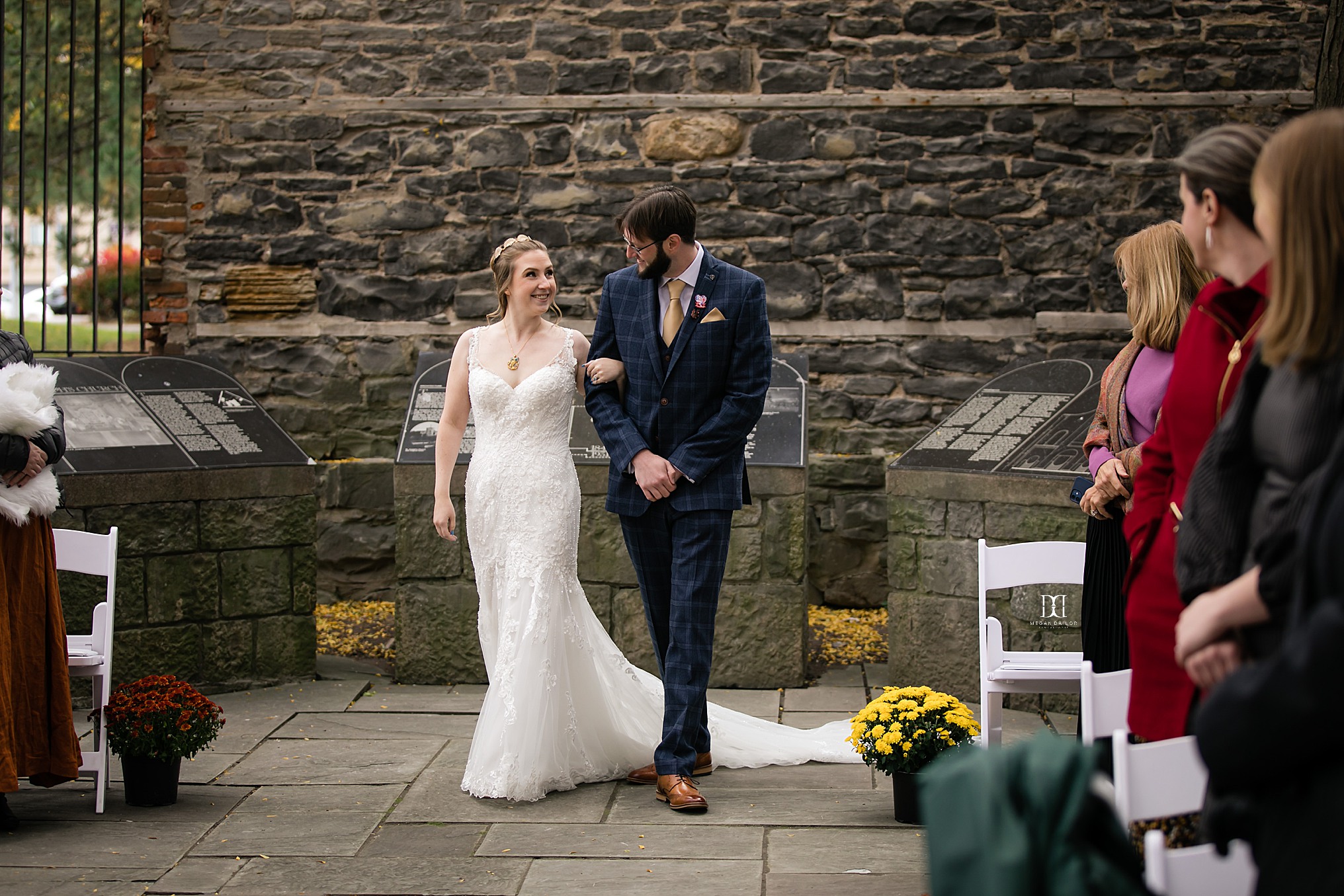 Such a beautiful space for a ceremony.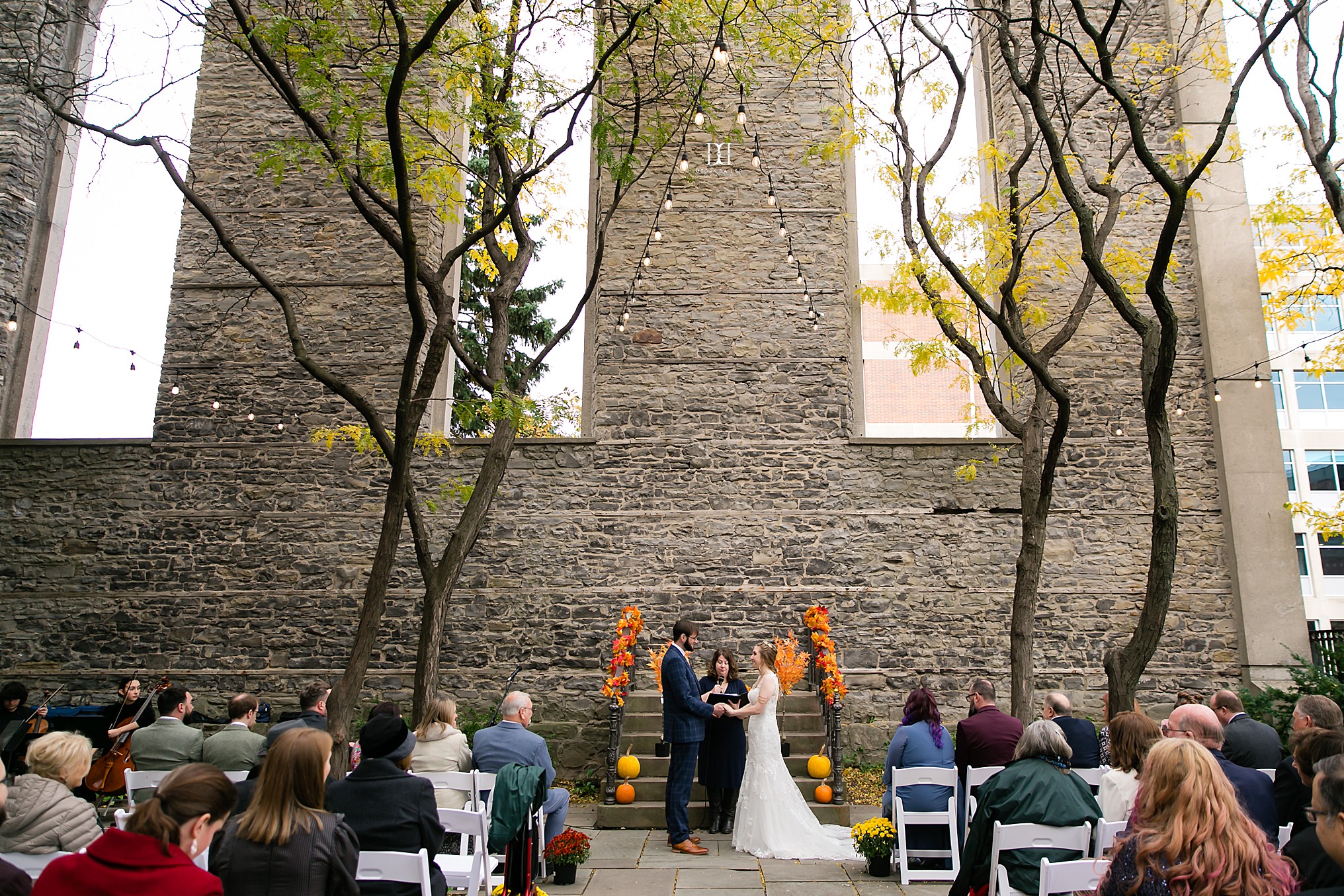 The looks this bride and groom were giving each other all day, so adorable.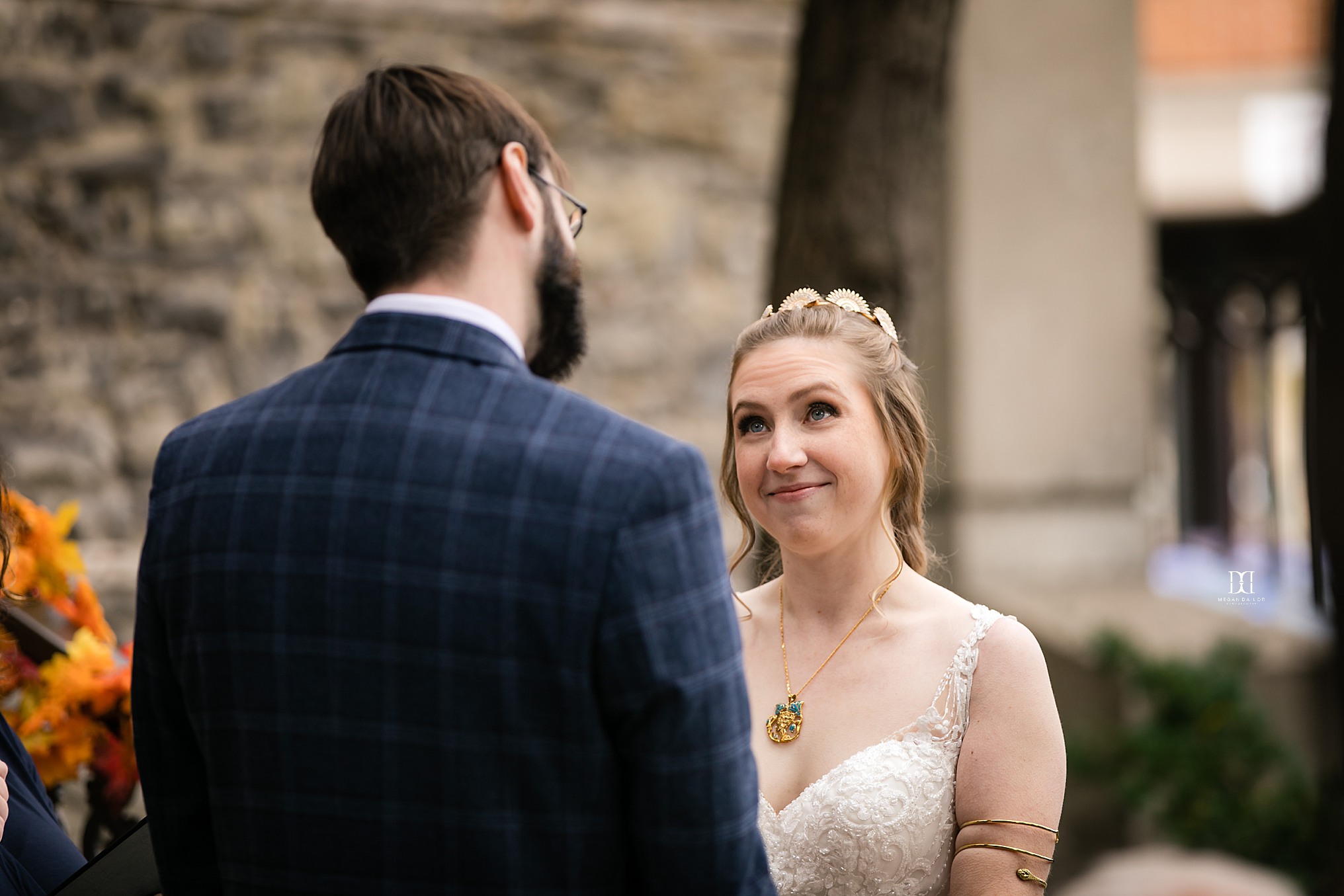 Keri from Flower City Nuptials created an absolutely perfect ceremony for their St Josephs Park wedding.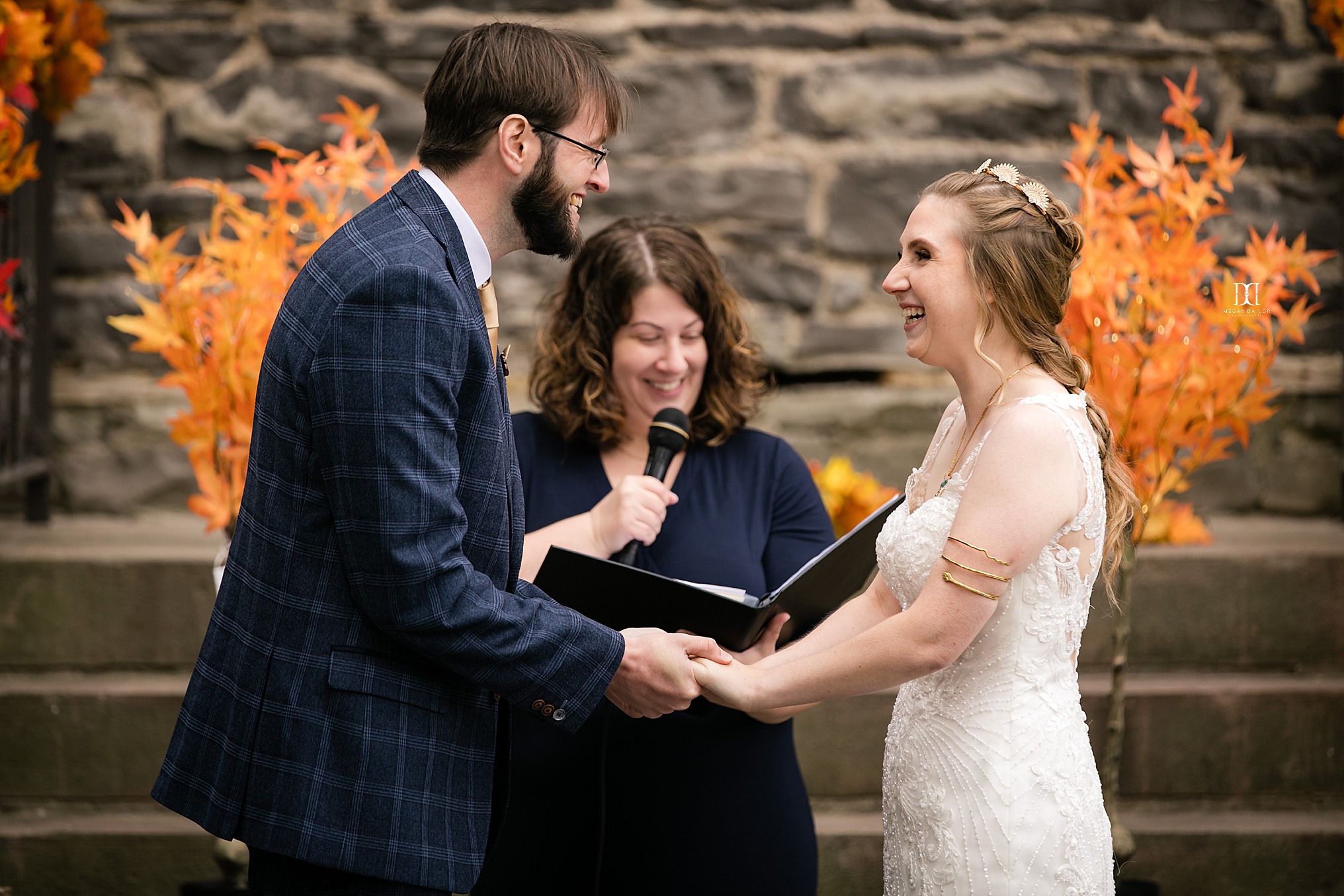 Since all of their planning was done from overseas, I only met Chris on the wedding day but I feel like even with just that short amount of time in his presence, I have the authority to say this is the ultimate Chris face.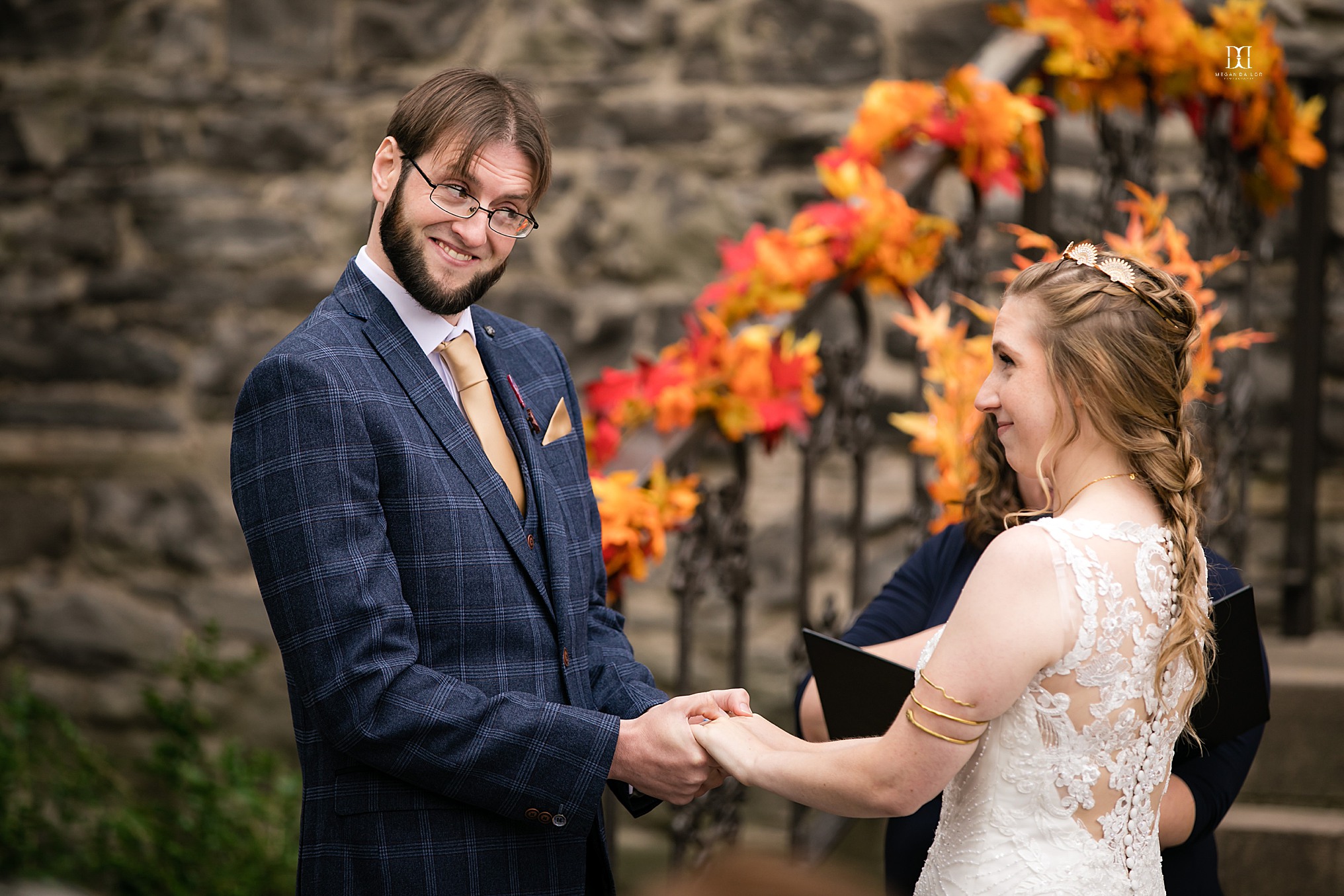 Celebrating their home countries was a big part of this ceremony, it was really cute. Jean's mom sewed an American flag and Union Jack together to be used for the hand fasting, it was so cute!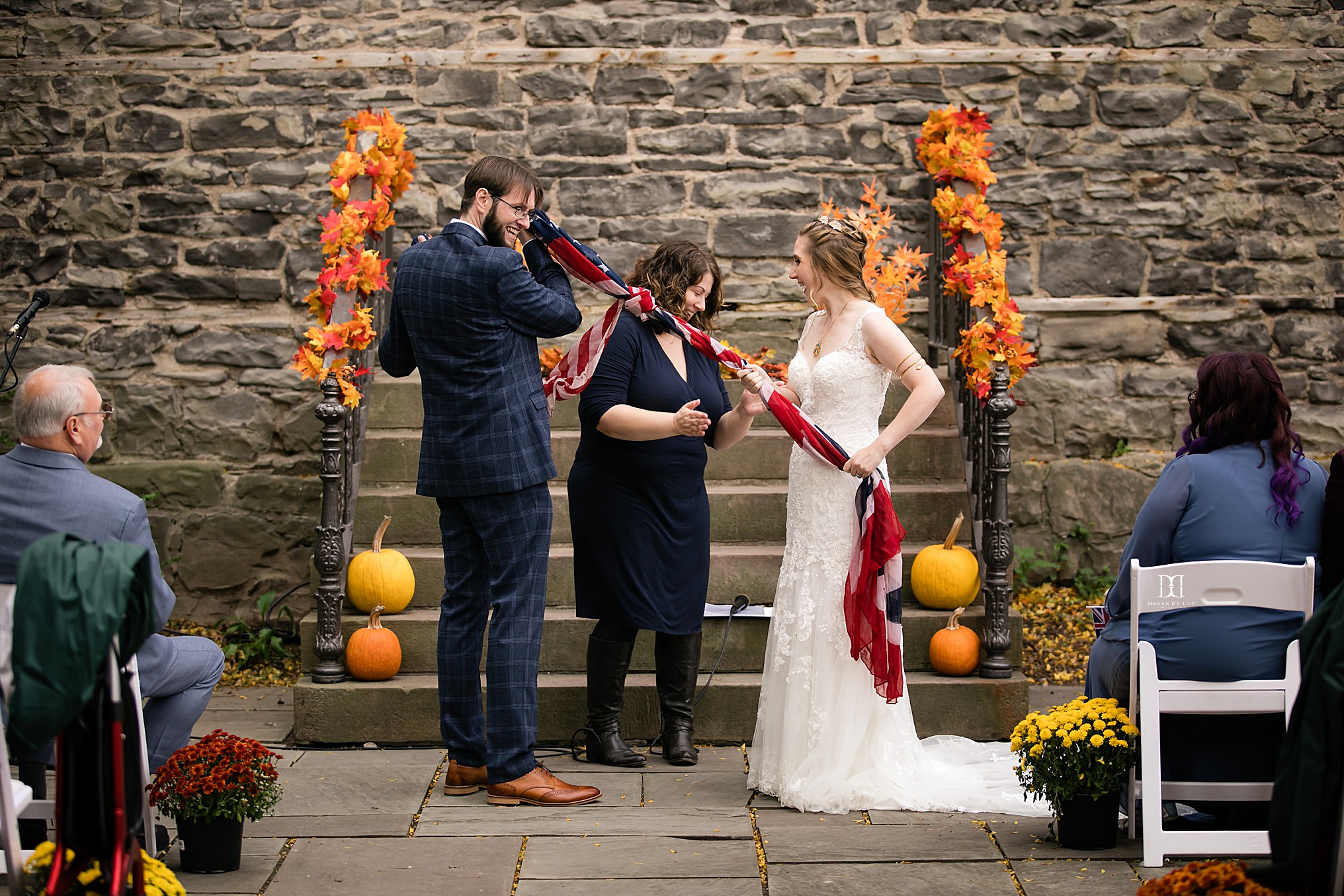 First kiss cuteness!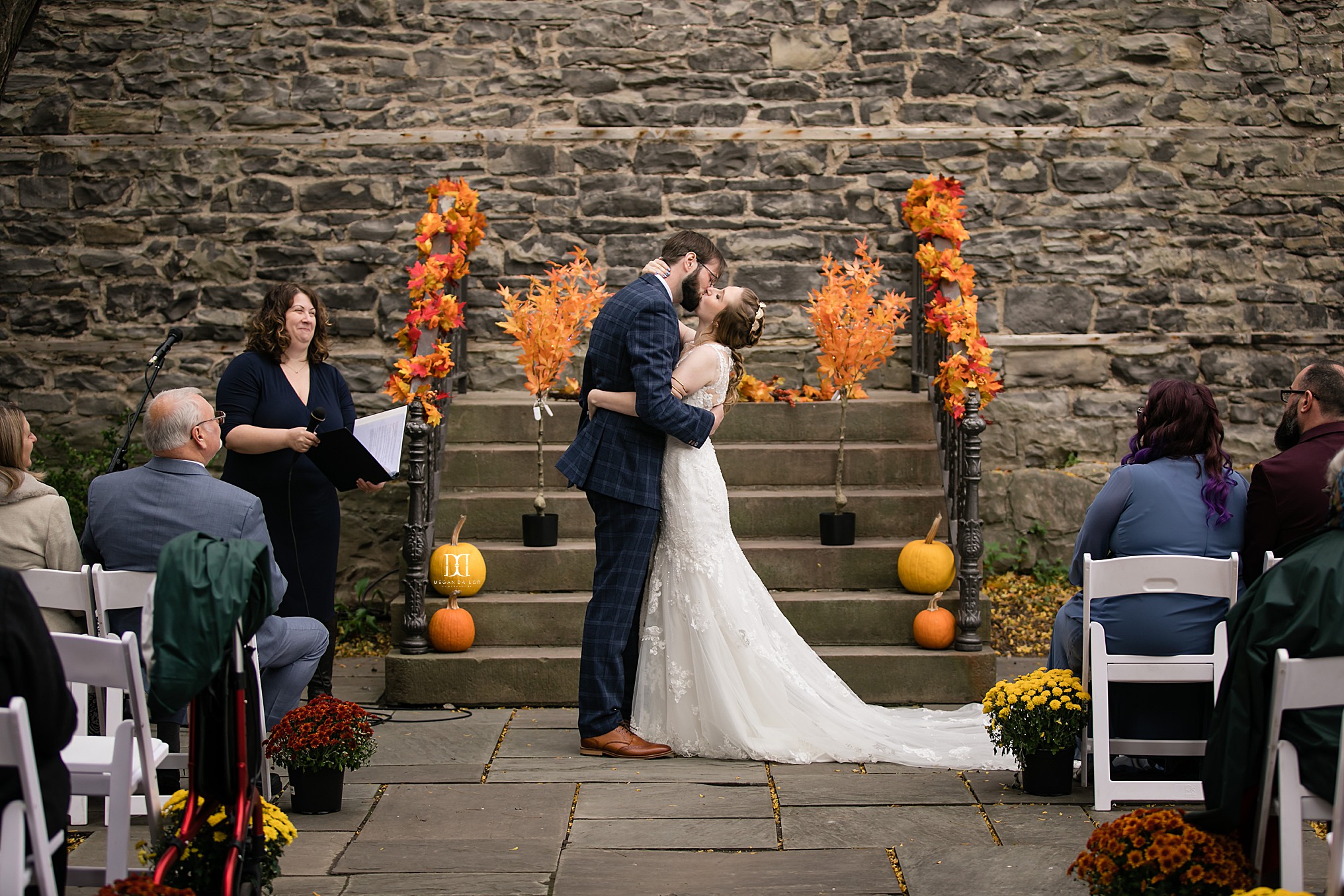 All the guests waved flags and red white and blue pom poms to celebrate this international union.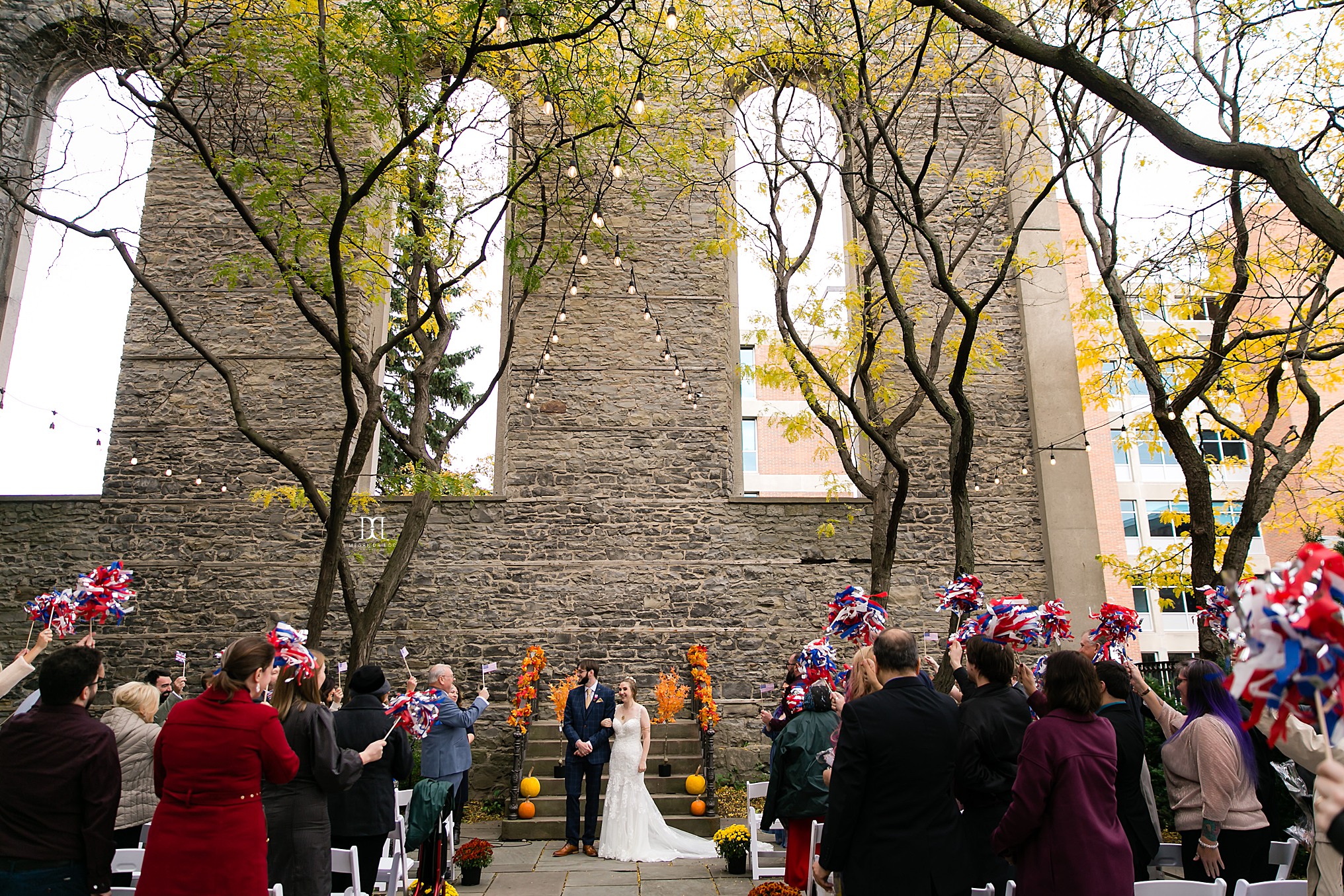 A St Josephs Park wedding is perfect for some dramaaaa.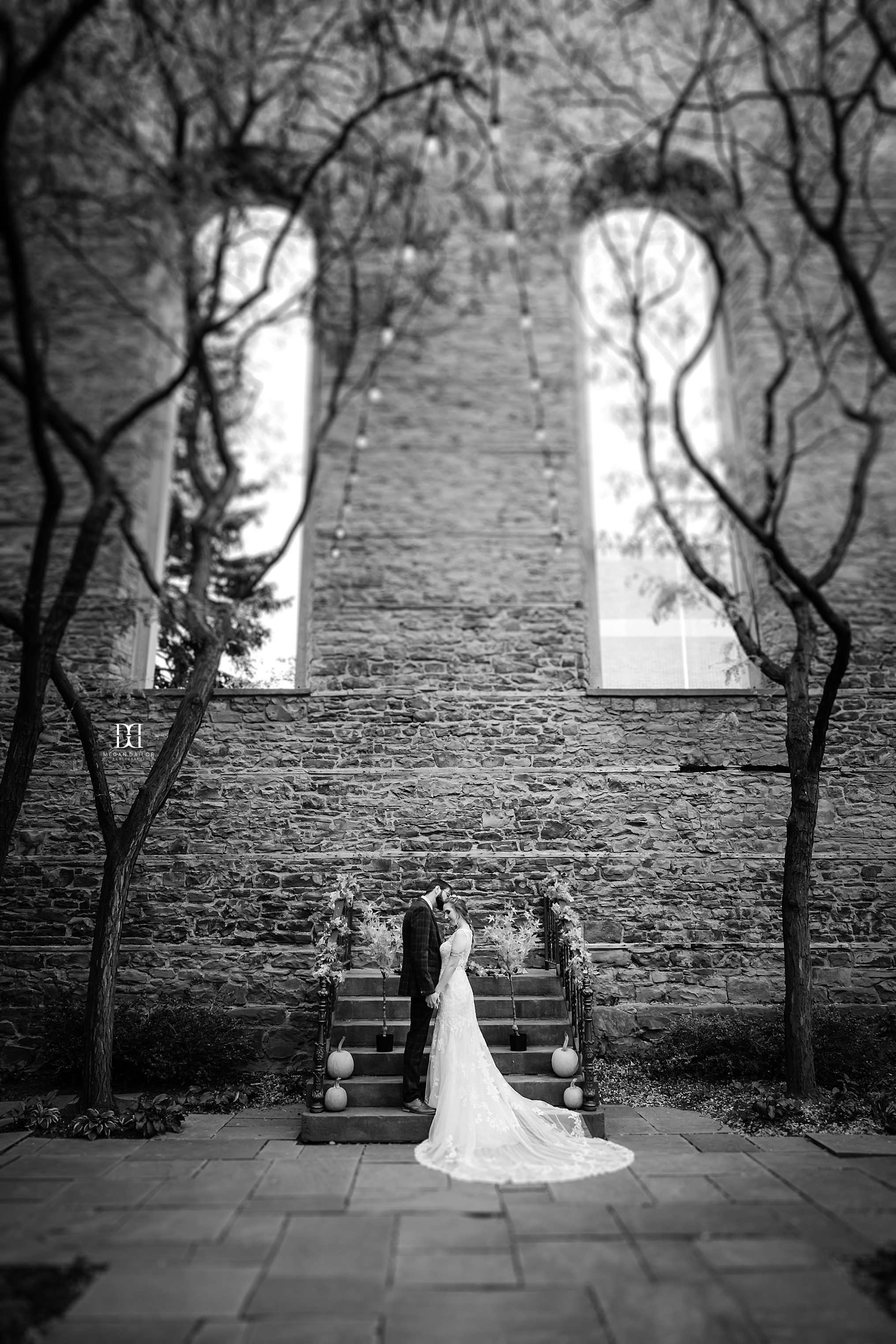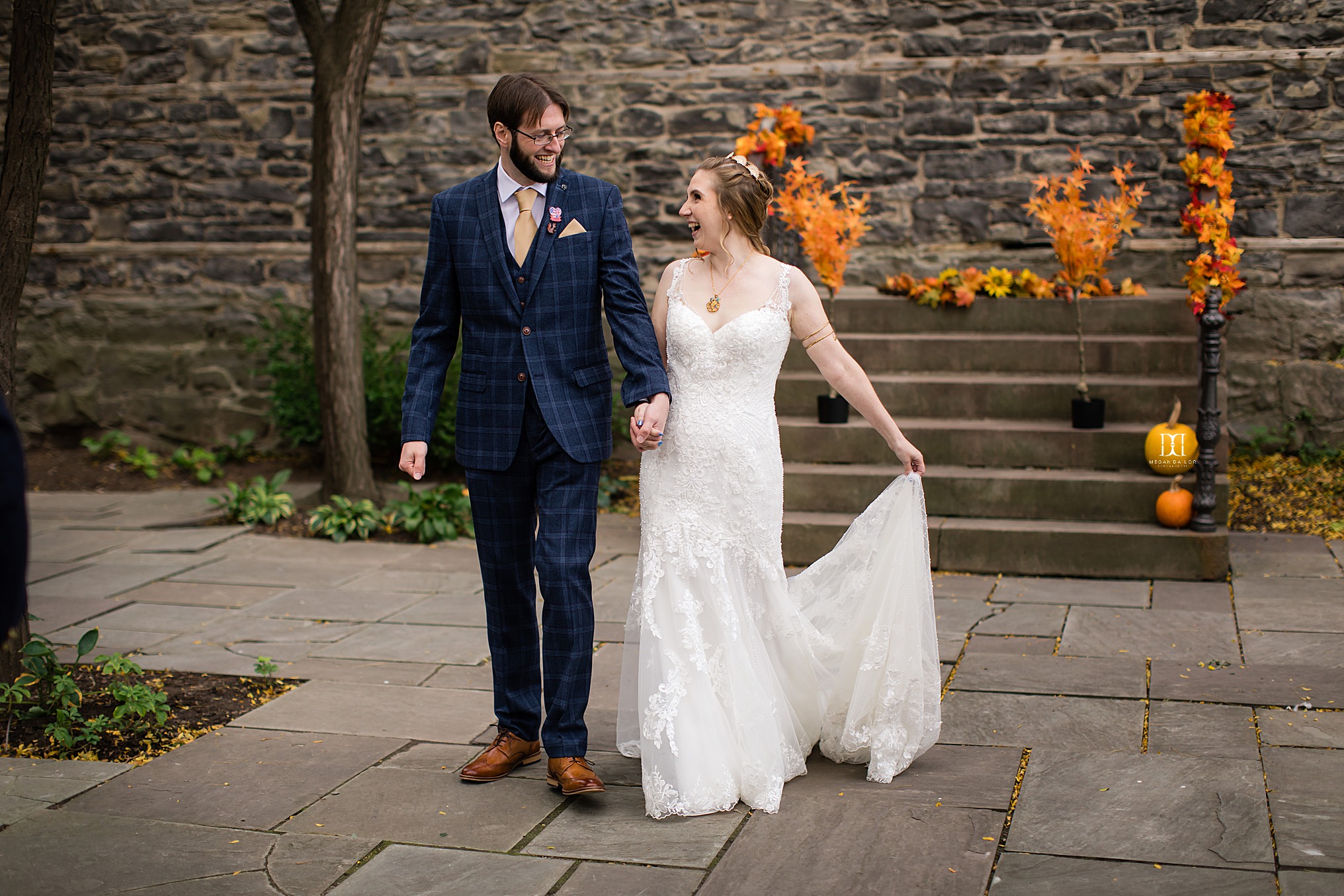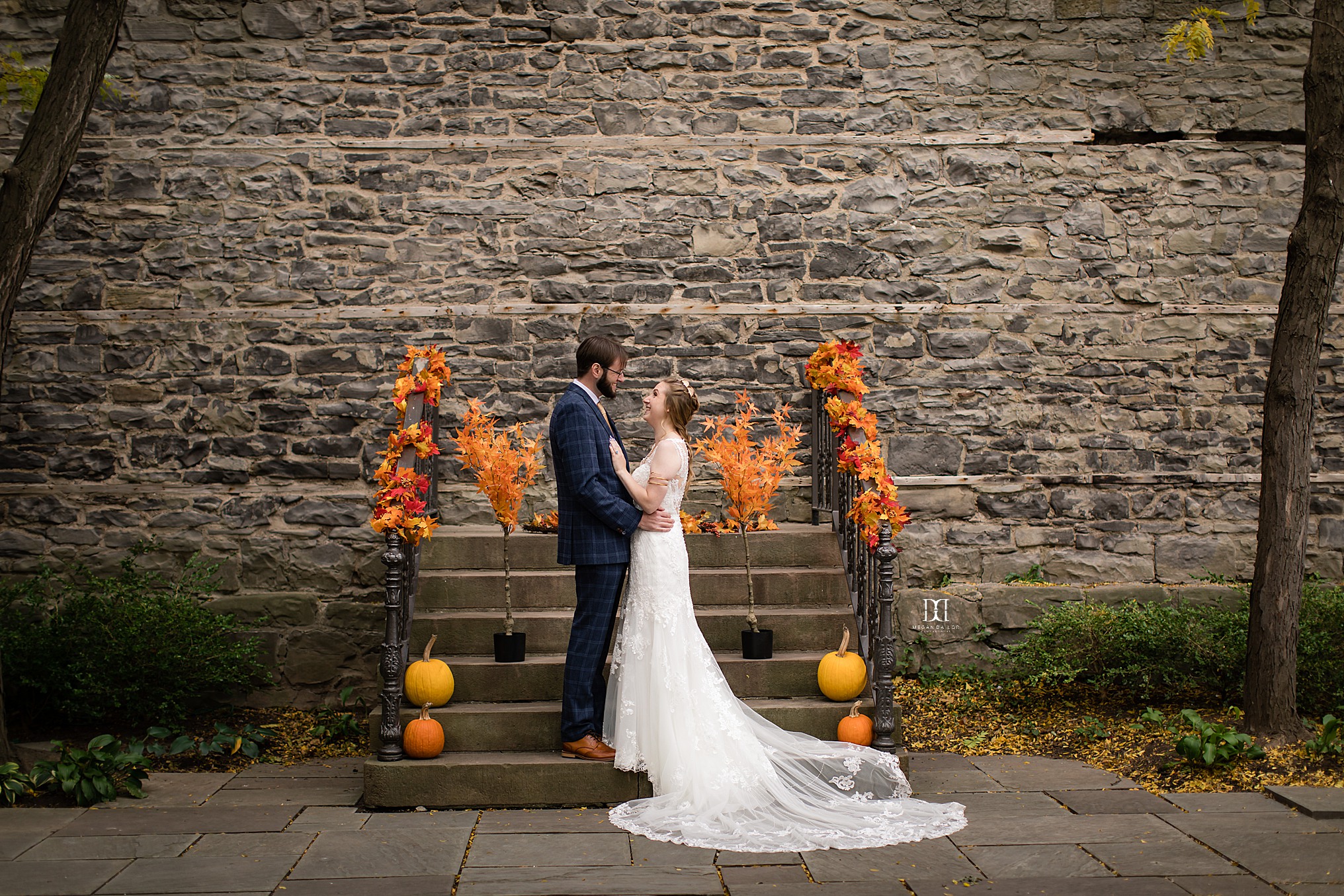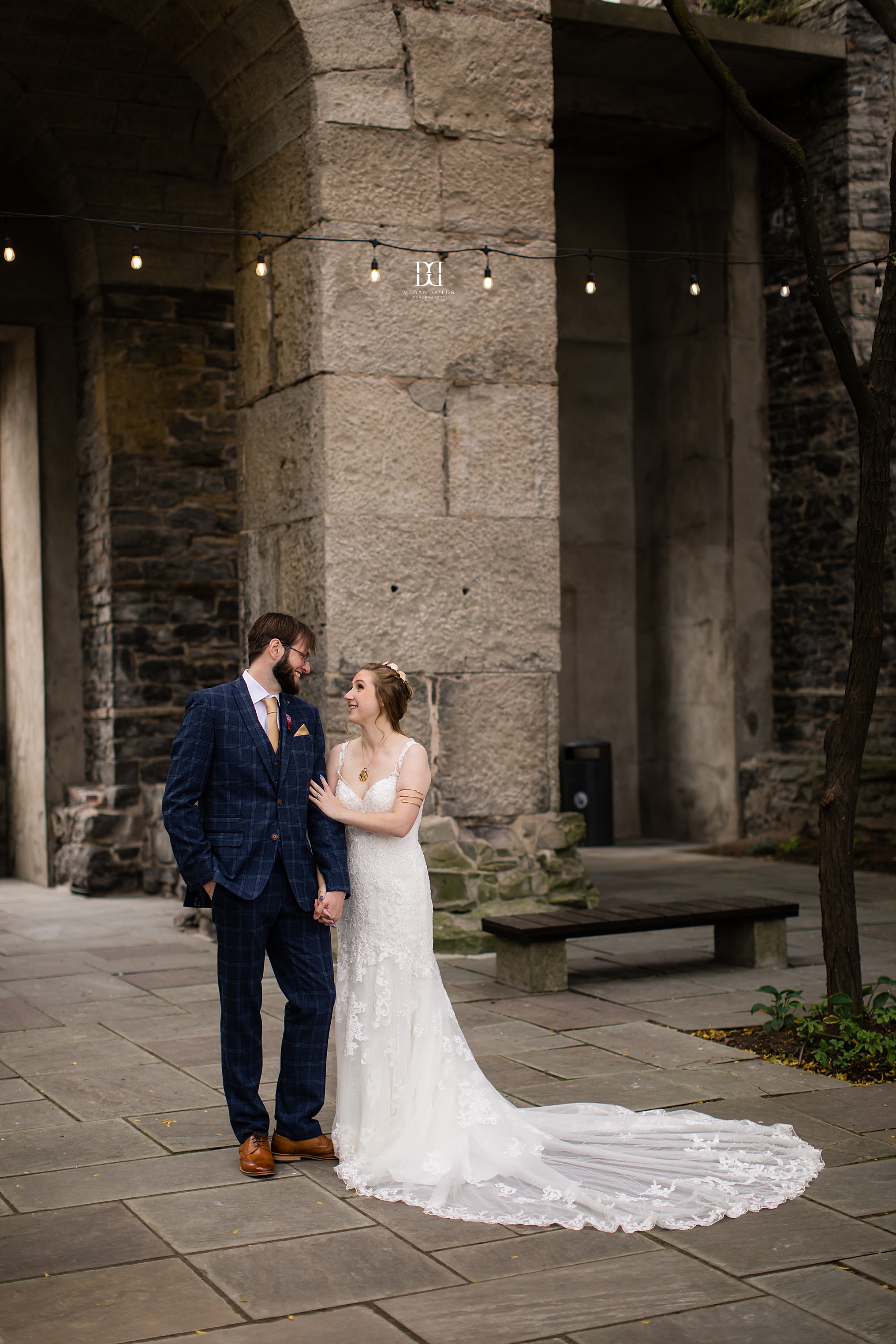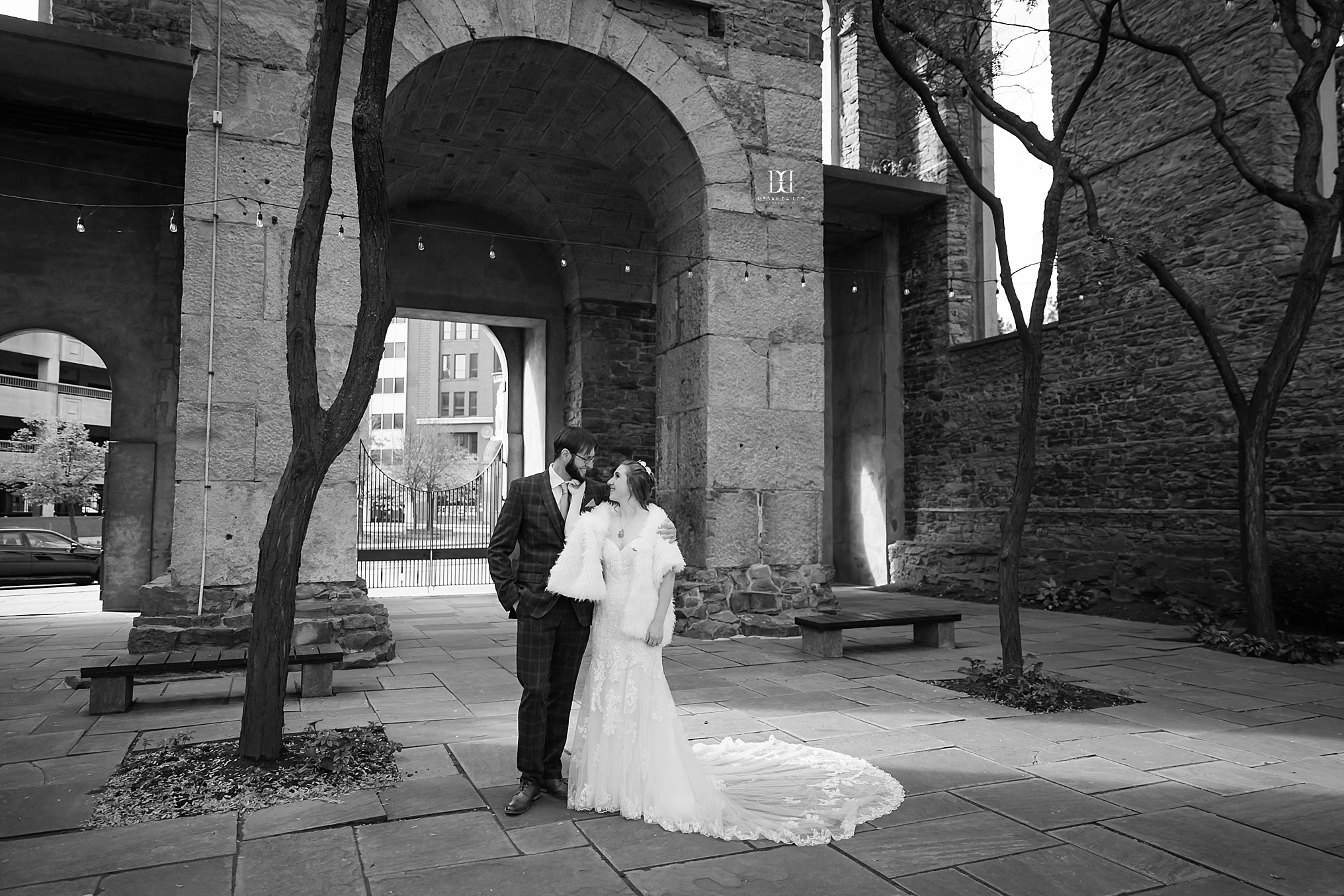 We also headed to Highland Park for some foliage, what a pretty day!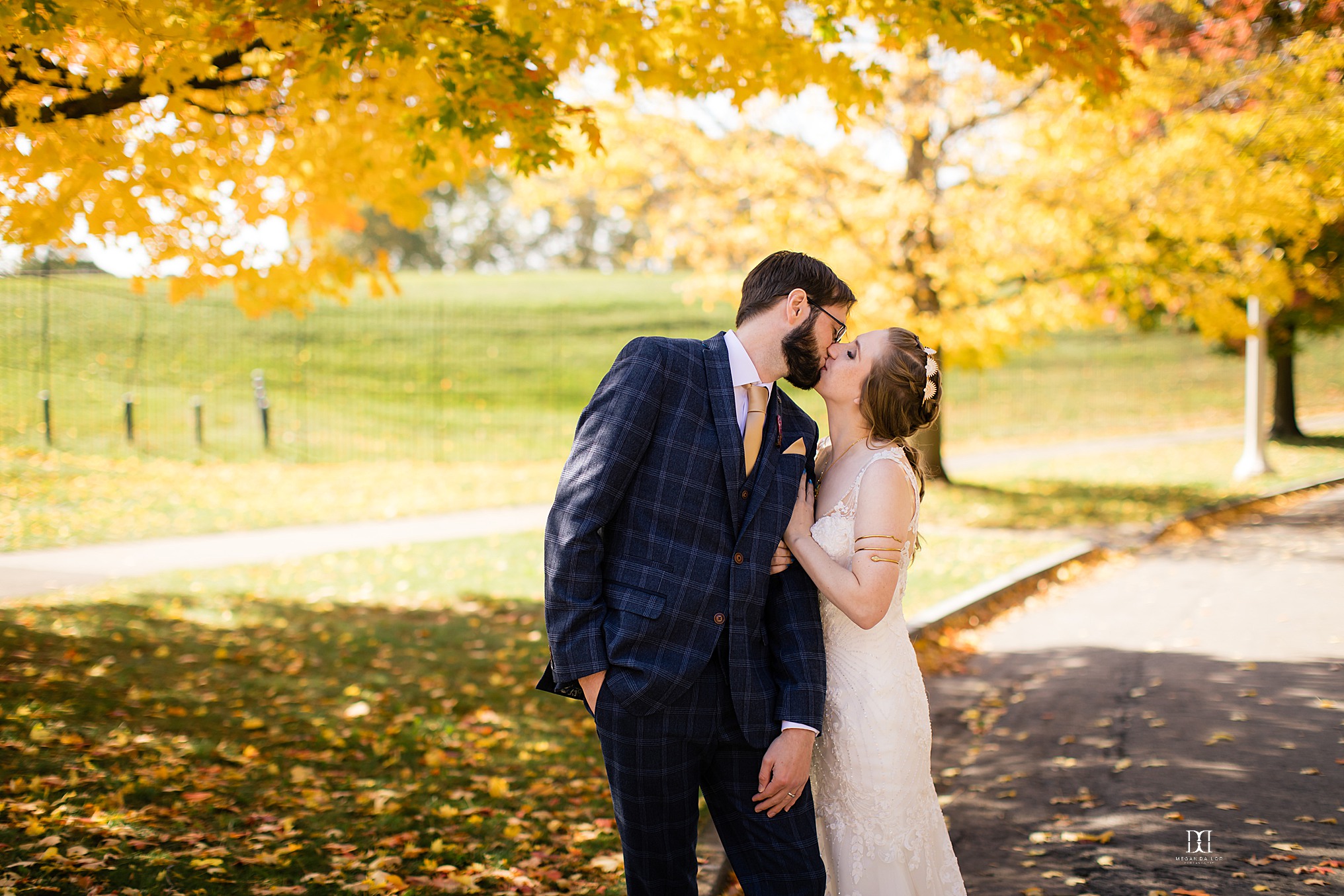 It was weirdly difficult to find red trees, which Jean and Chris really wanted. We spotted an engagement session happening in this little grove and asked if we could butt in for a moment. Shoutout to the couple and photographer for letting us take over their spot for a few minutes... community over competition <3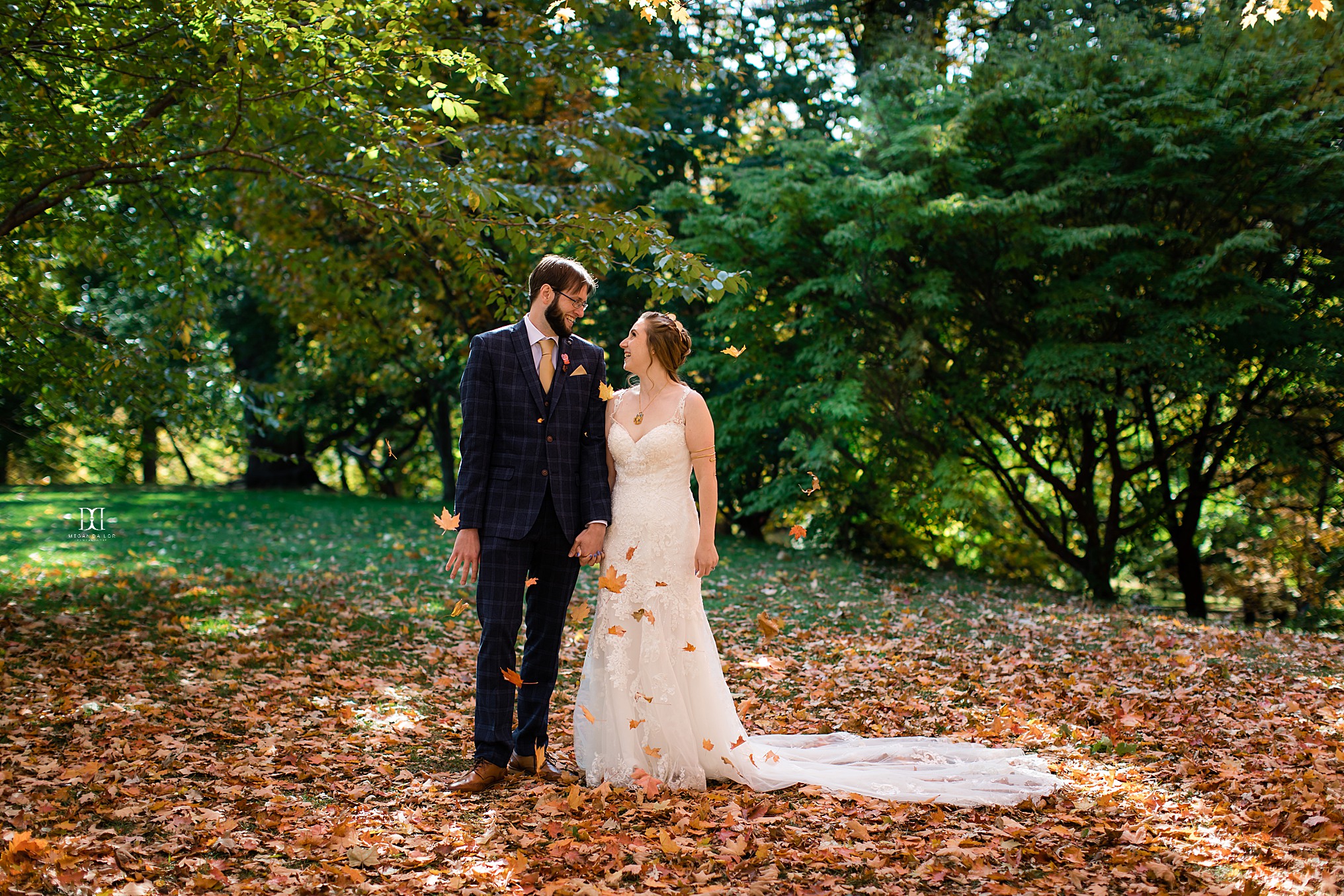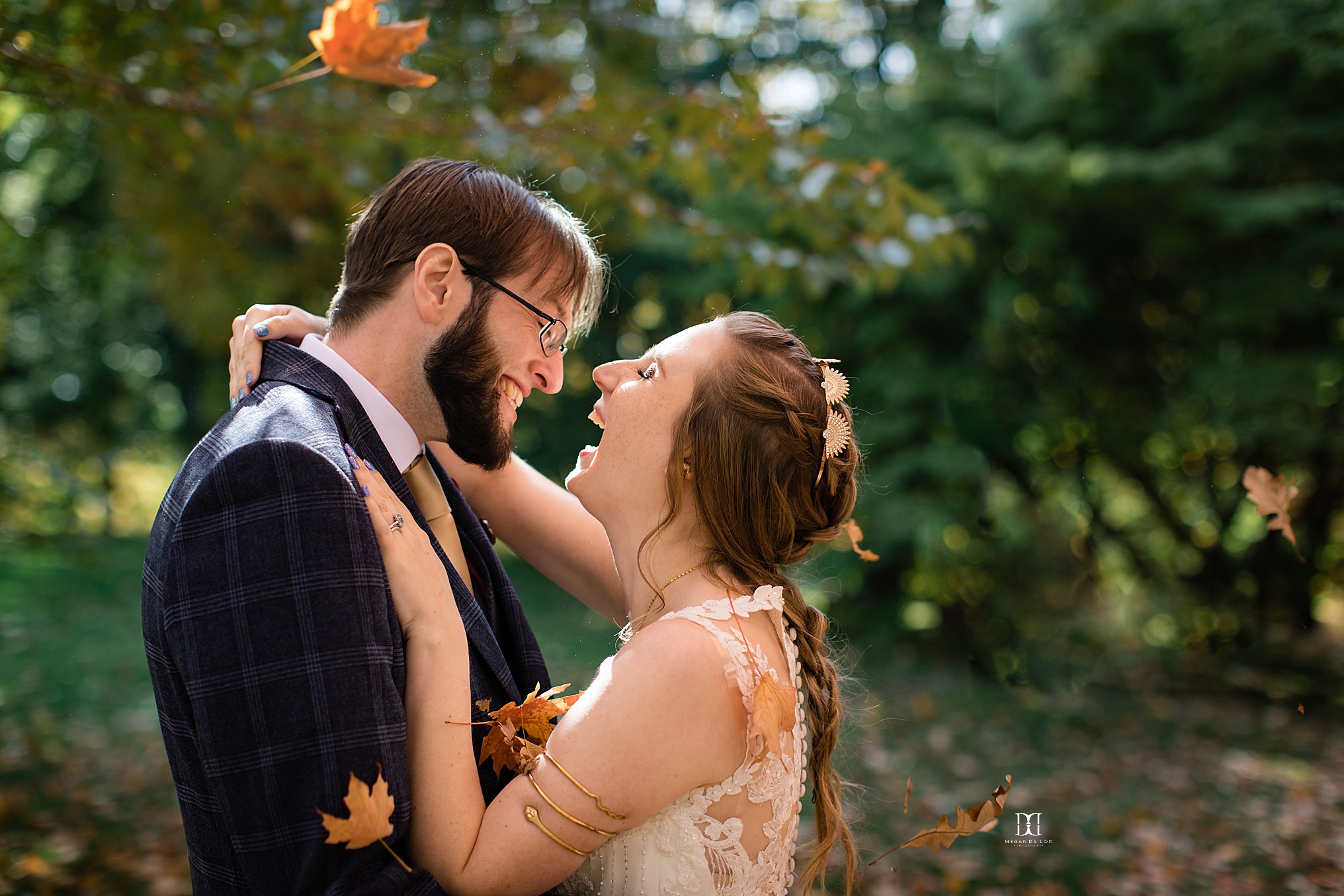 <3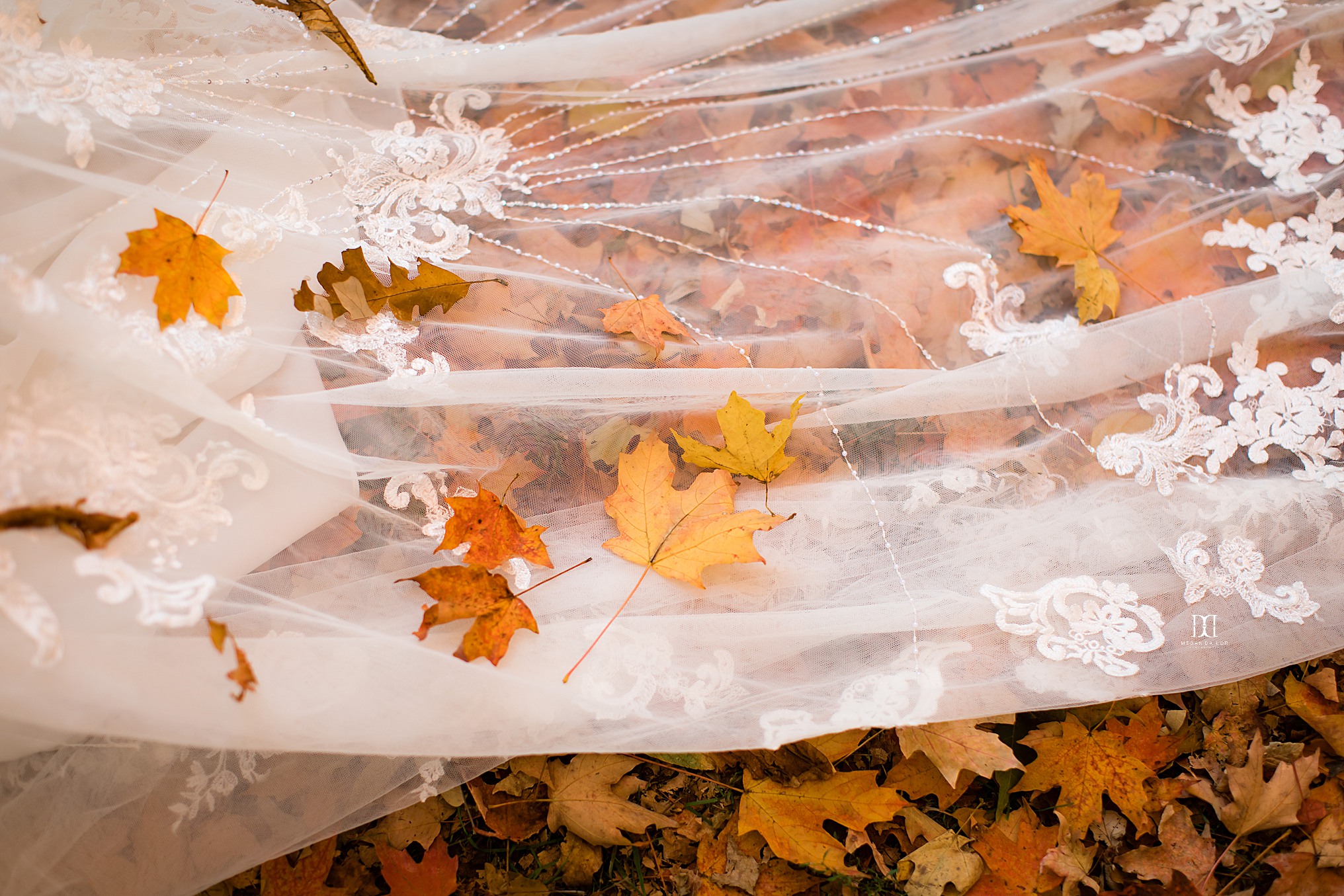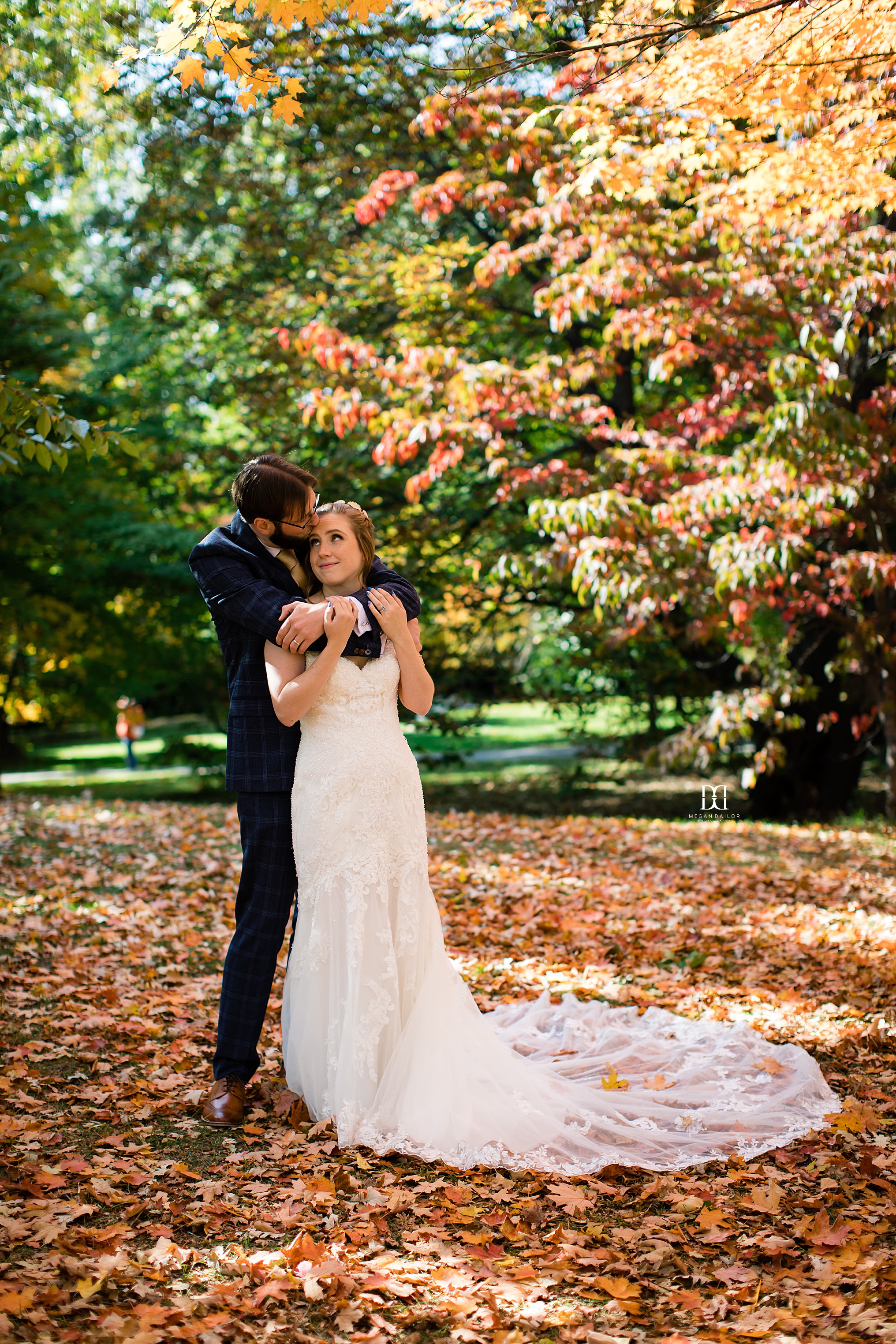 The Historic German House was so cozy and festive! Such lovely details.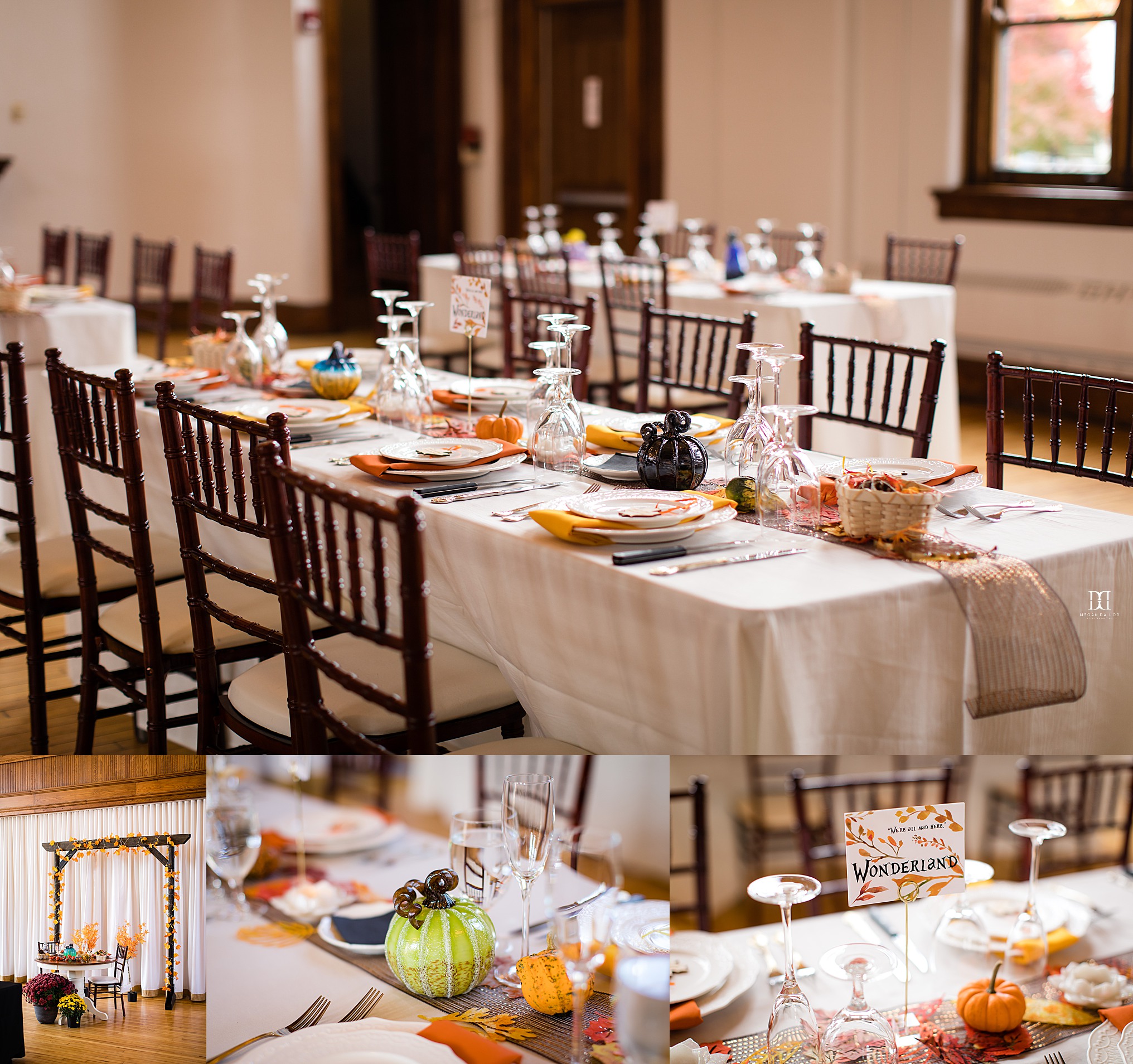 Jean and Chris wanted a low key reception focused on connection and quality time, which makes a lot of sense seeing as their families don't get to spend much time together. The reception revolved around toasts, talk and games.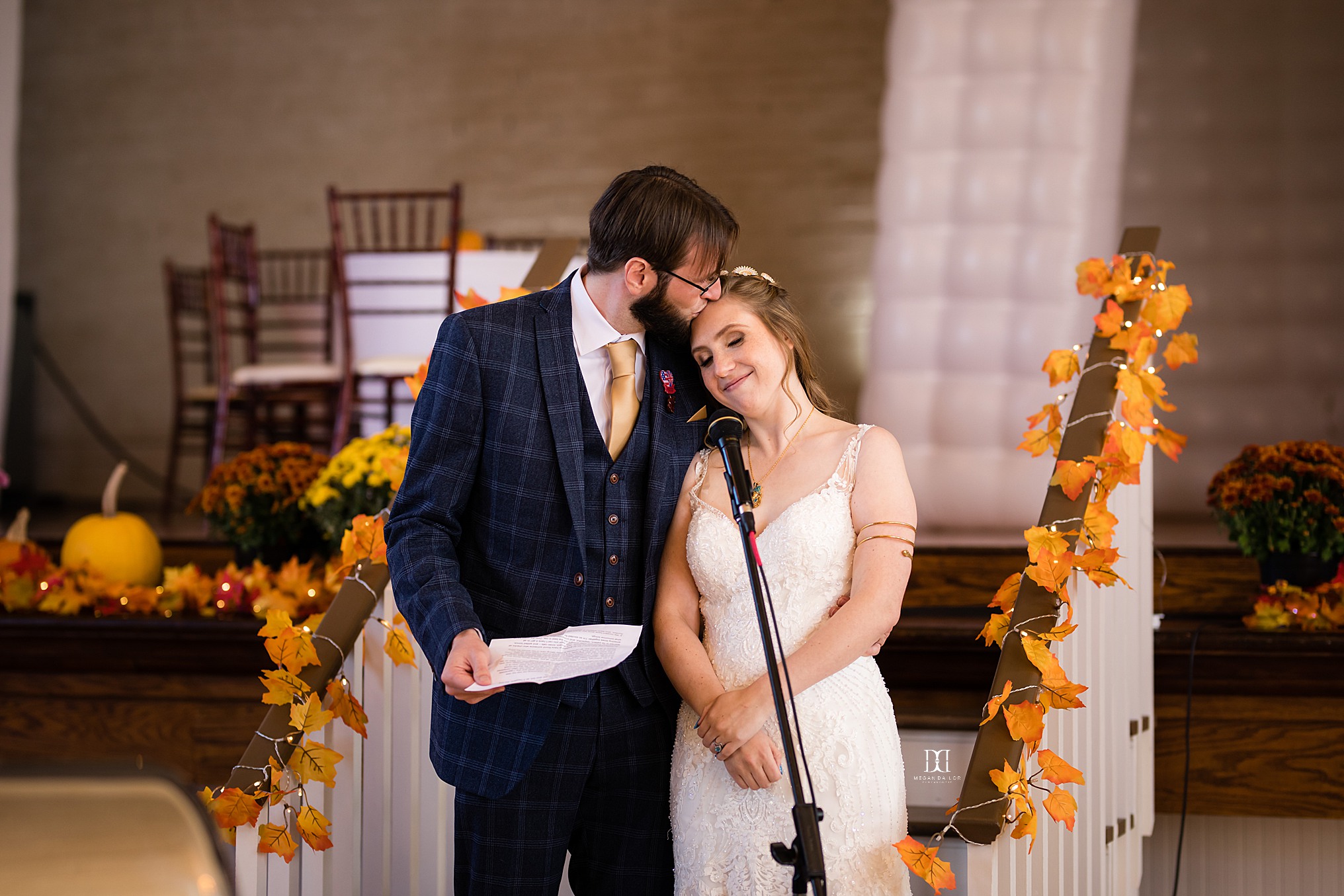 The toasts were funny and sweet and the whole room was just beaming.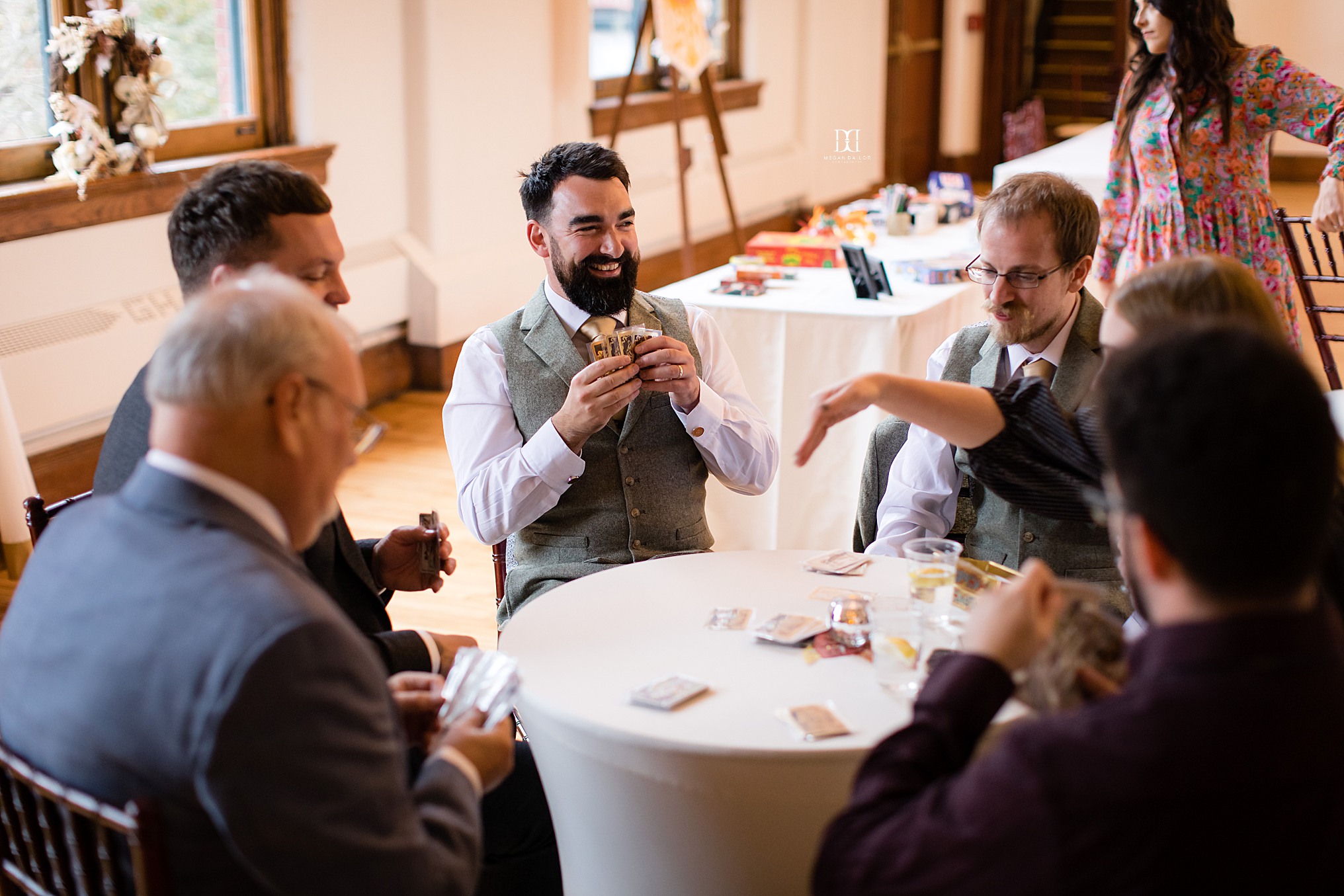 Jean serenaded Chris with a heartfelt love song.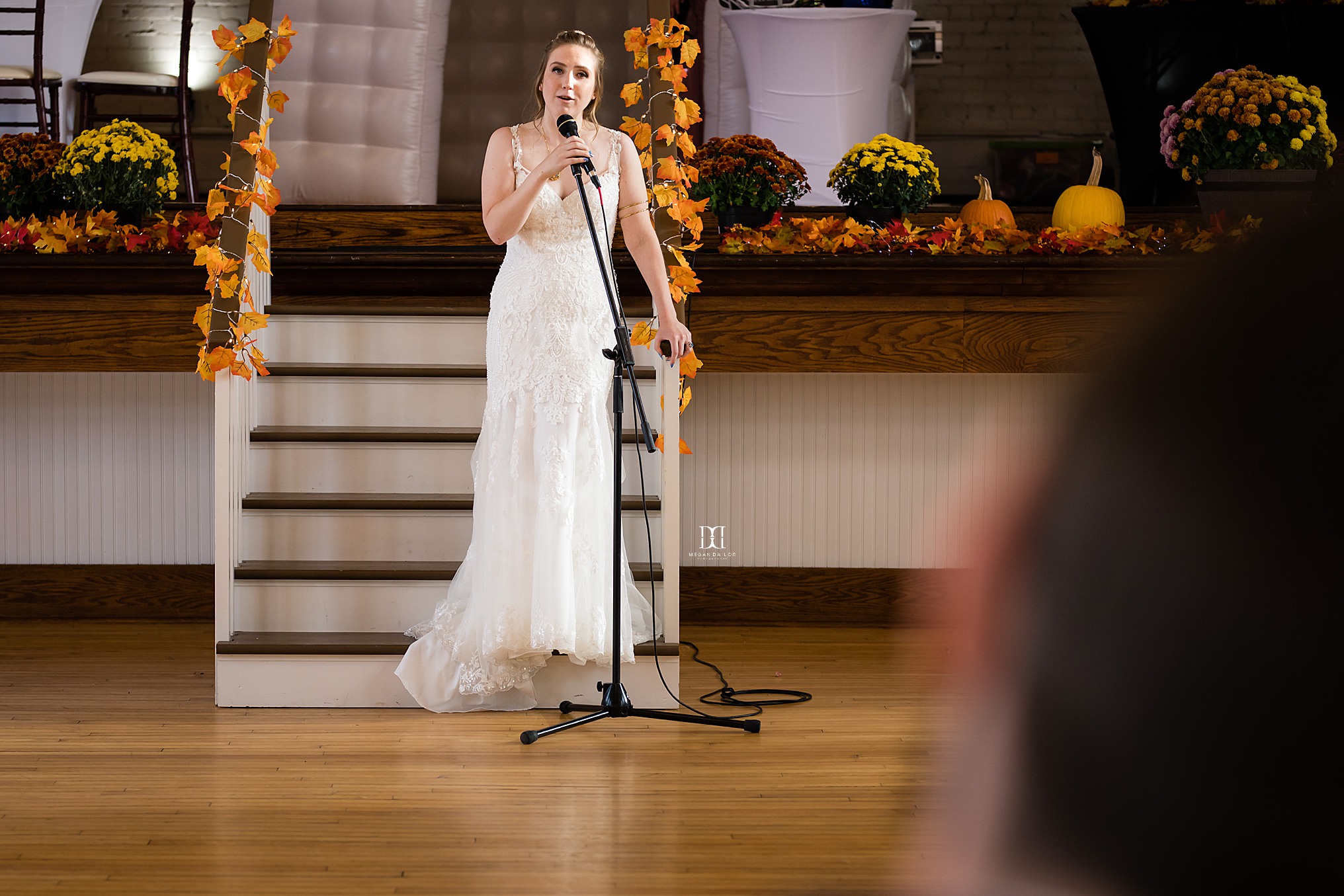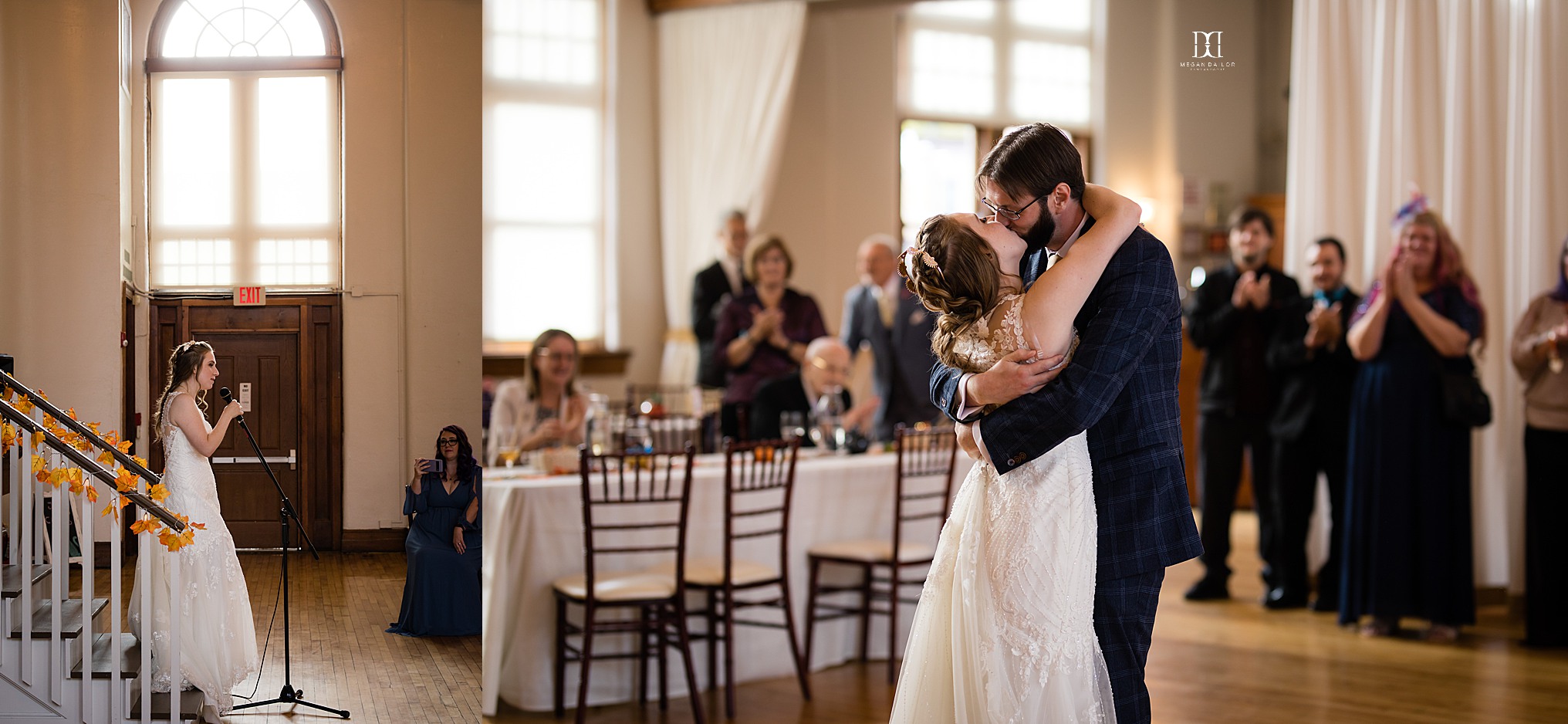 And we finally found our red tree!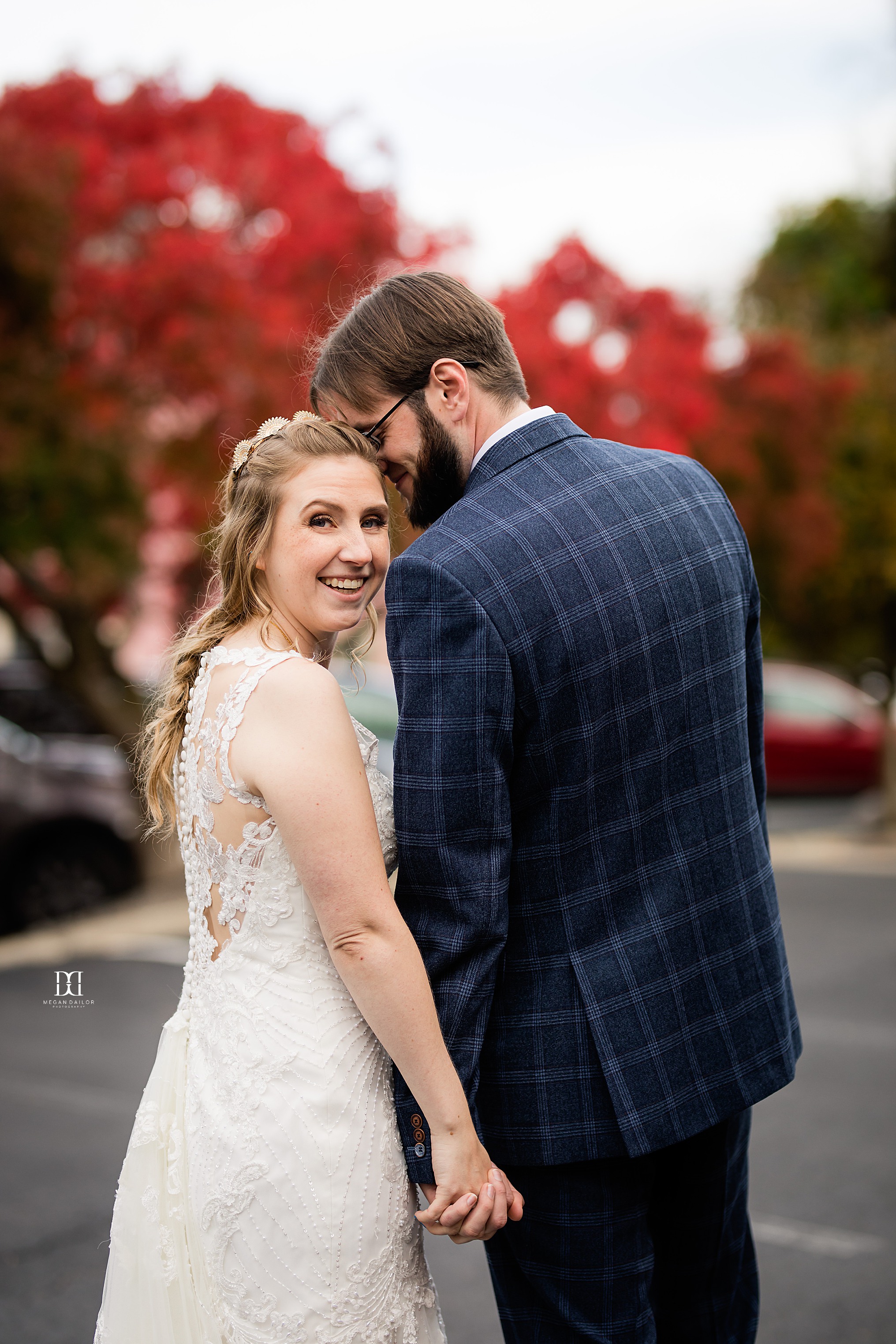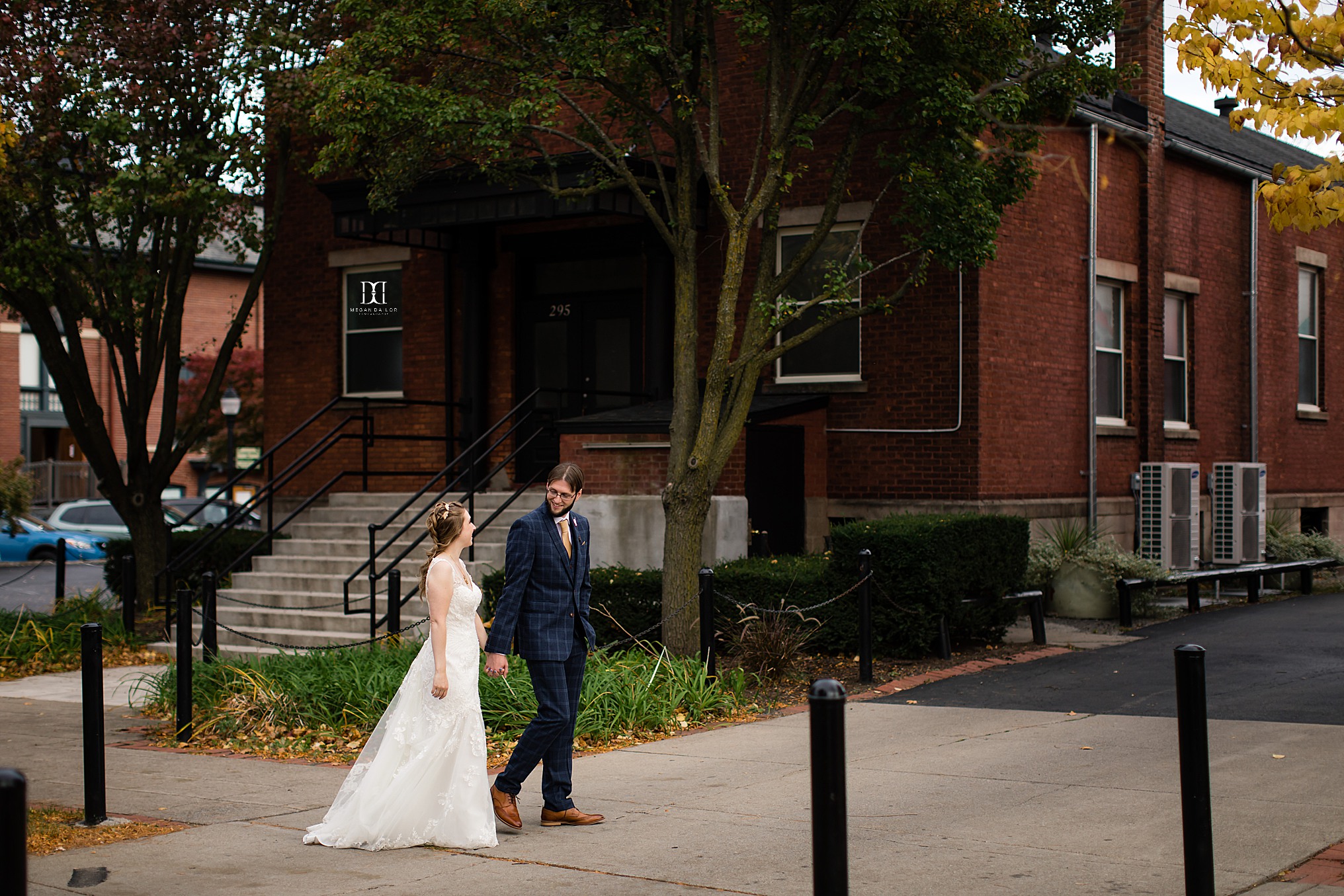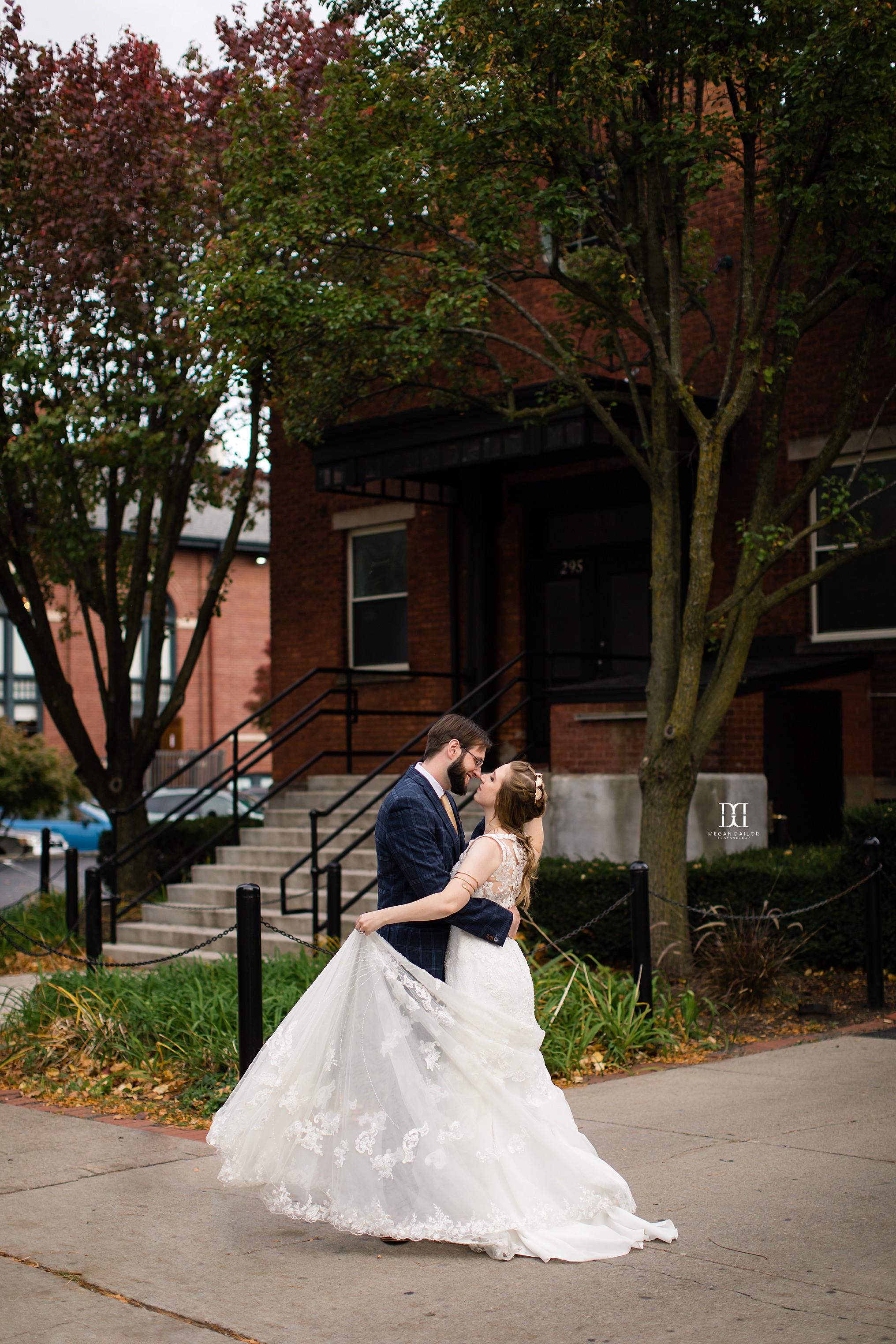 Congratulations Jean and Chris, thank you so much for having me!