Strathallan Wedding Photos
If you want to meet the love of your life, become an epic party animal (and the learning, of course) St. Bonaventure is the place to be. I really don't think I've ever seen more dedicated alumni. Grace and Matt met as Bonnies but it wasn't until a few years later that romance joined the chat. Grace was in PA cheering St. Bonaventure on in a tournament, Matt was in Ohio working at another tournament. His friends were encouraging him to make the drive to PA to join them and he made the fateful decision to go for it. When he arrived, Bonaventure had been eliminated and the party was pretty much over save for a small group of diehards who were still at it. Grace was one of them. Grace and Matt spent hours and hours talking, and something really lovely grew from that night.
We had the most beautiful autumn day for Grace and Matt's wedding! Grace's gown from Lovely Bride was a modern classic and so so beautiful!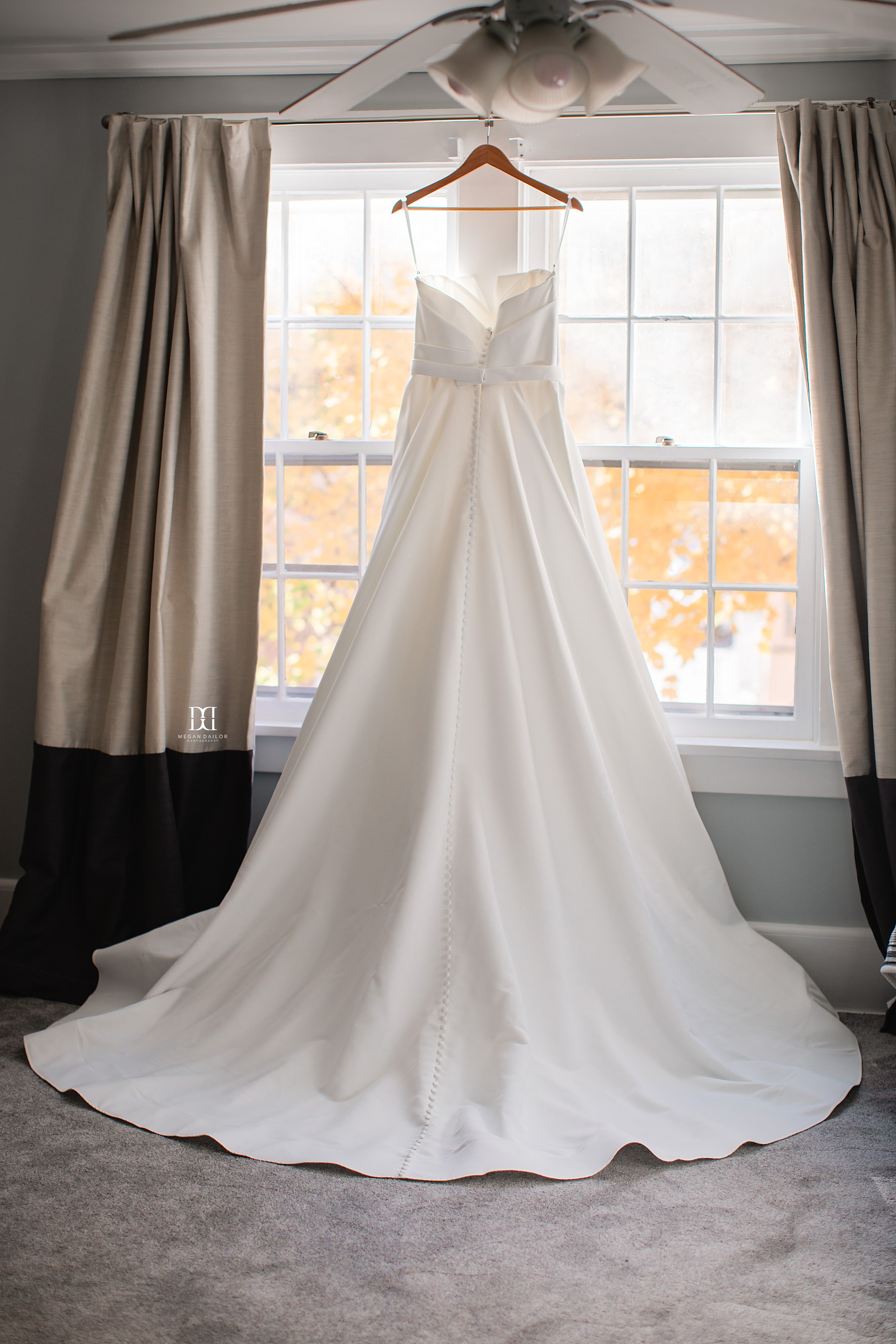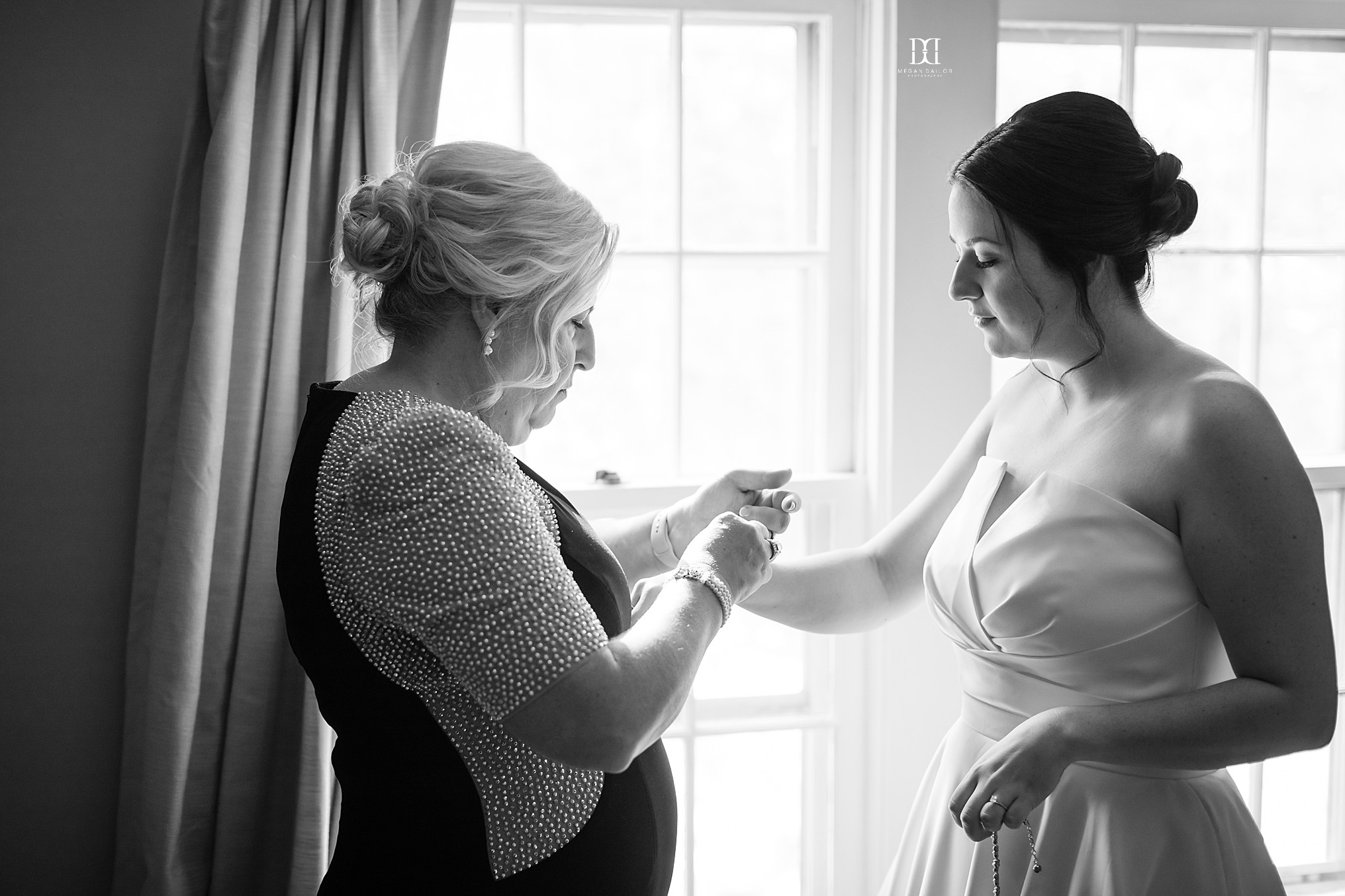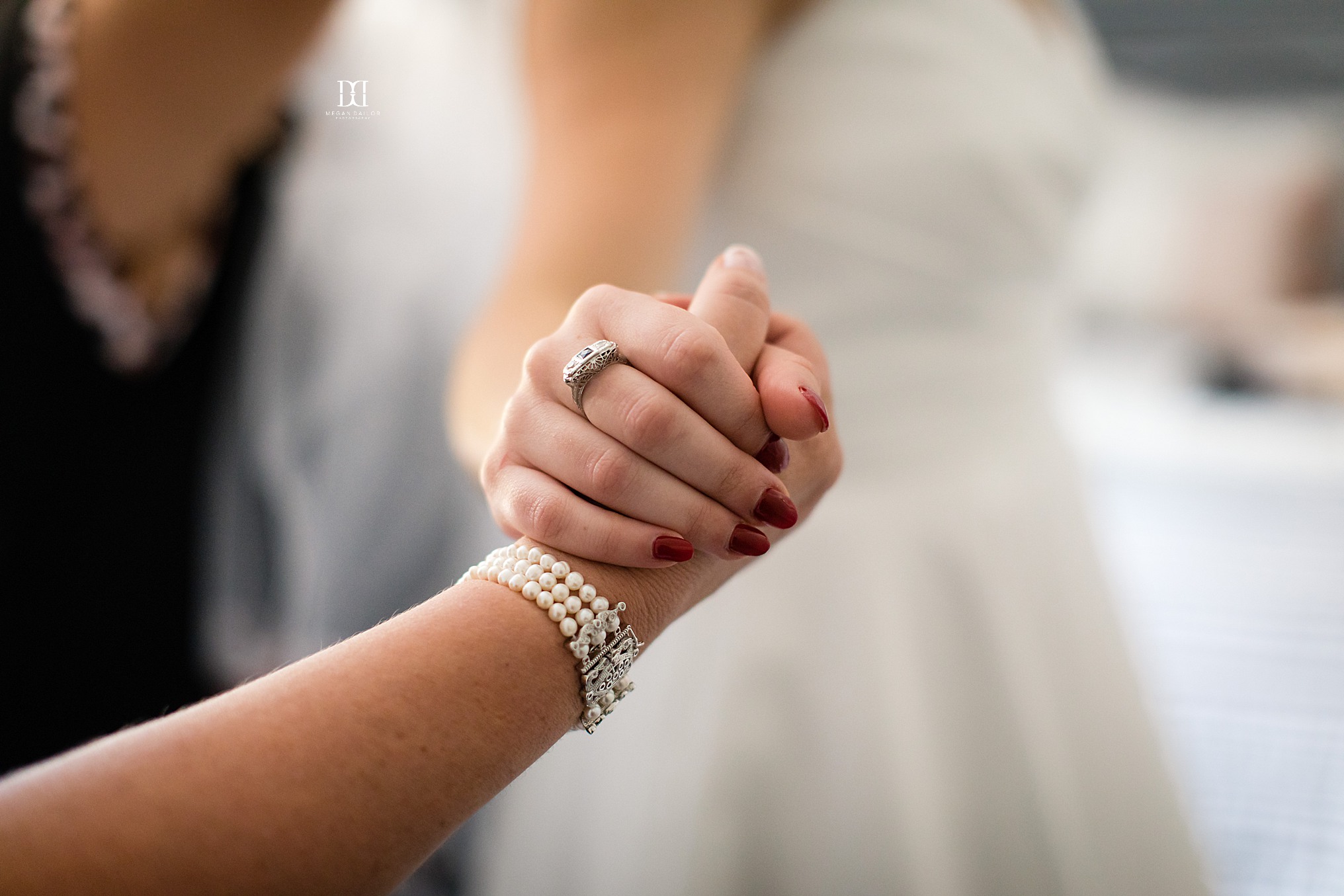 Absolutely glowing! Hair and makeup Cassie Meunier, Jason Wieland and Sonja George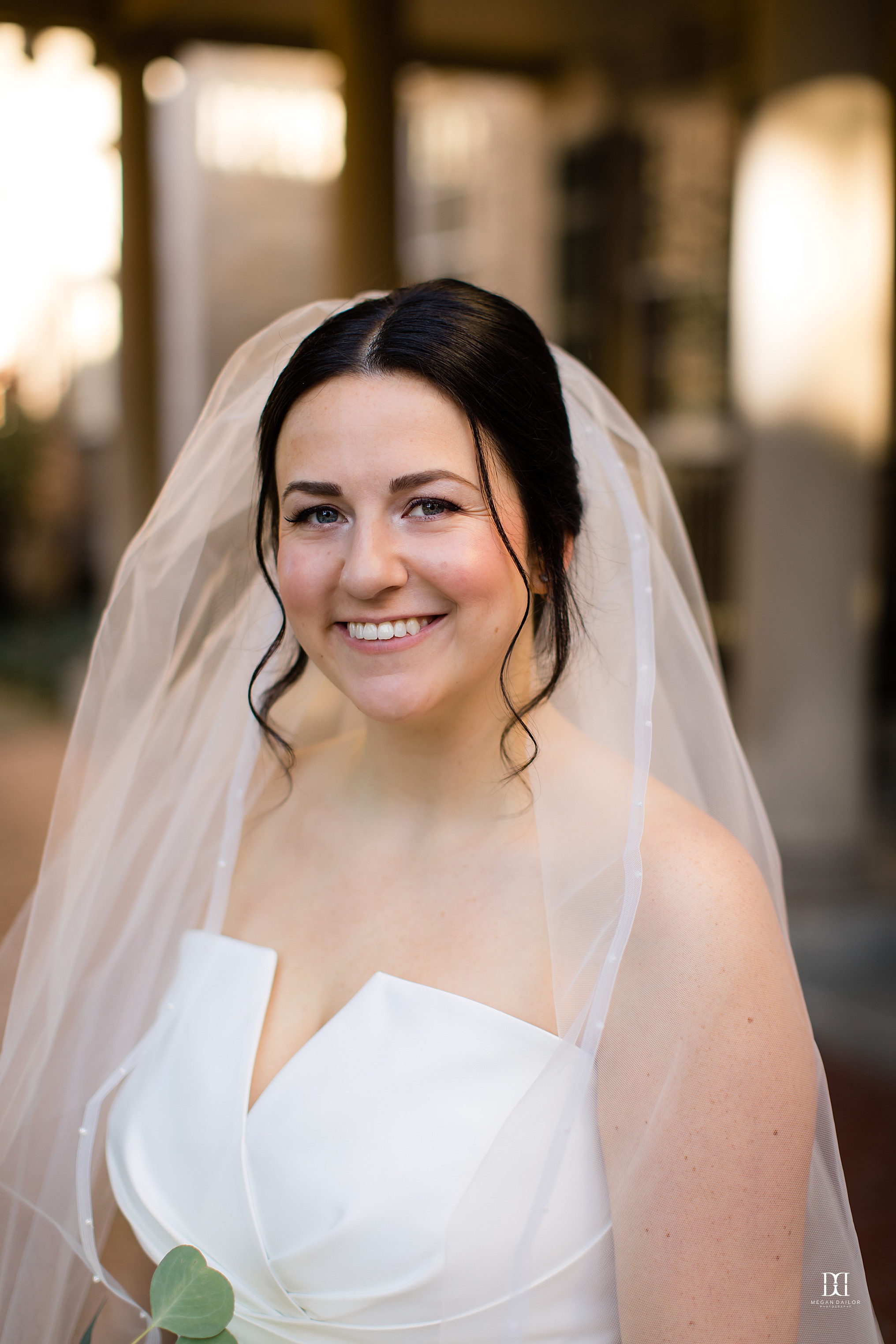 Grace's dad's reaction to seeing his beautiful daughter... so precious.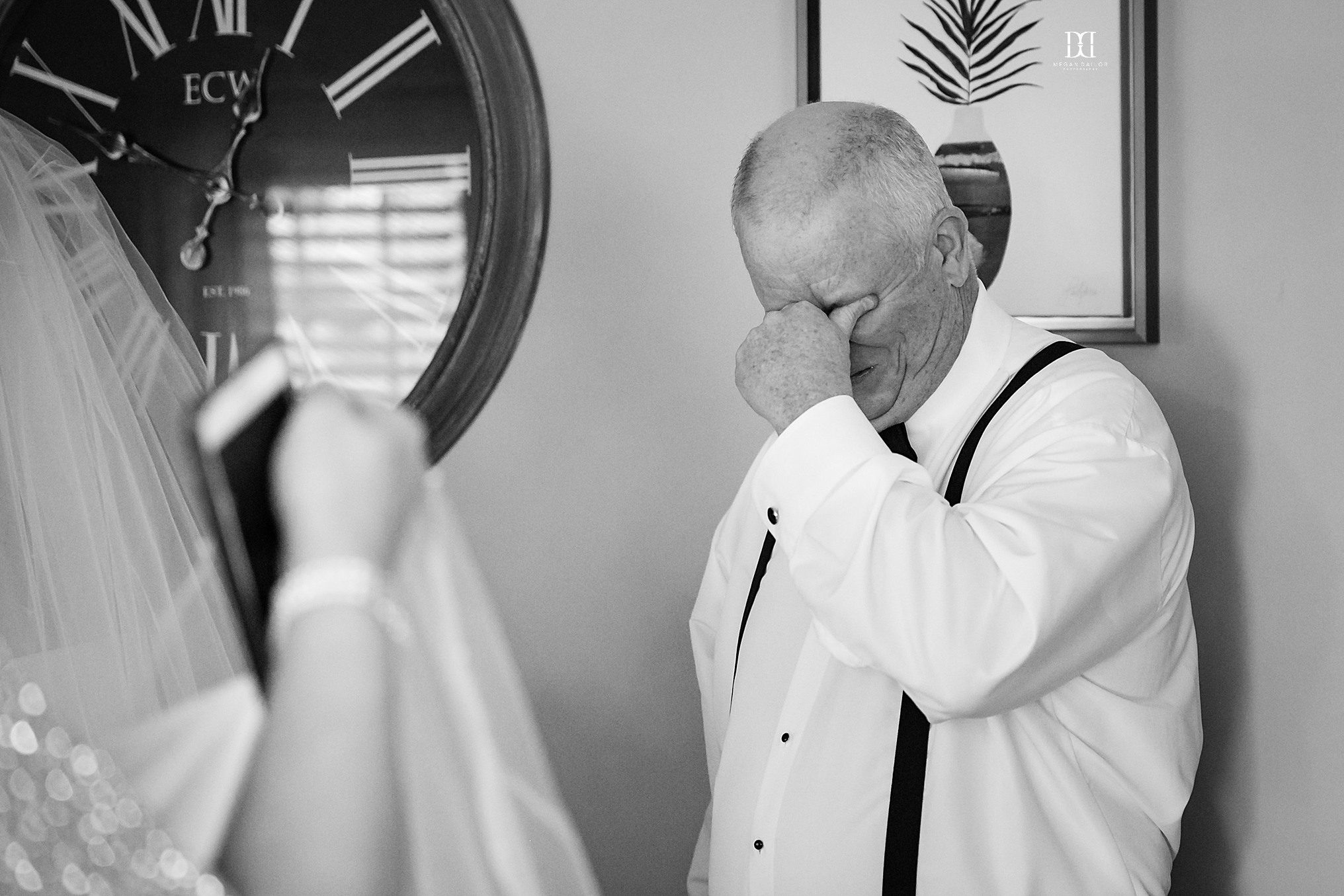 And Matt's little tear! Loved this emotional day.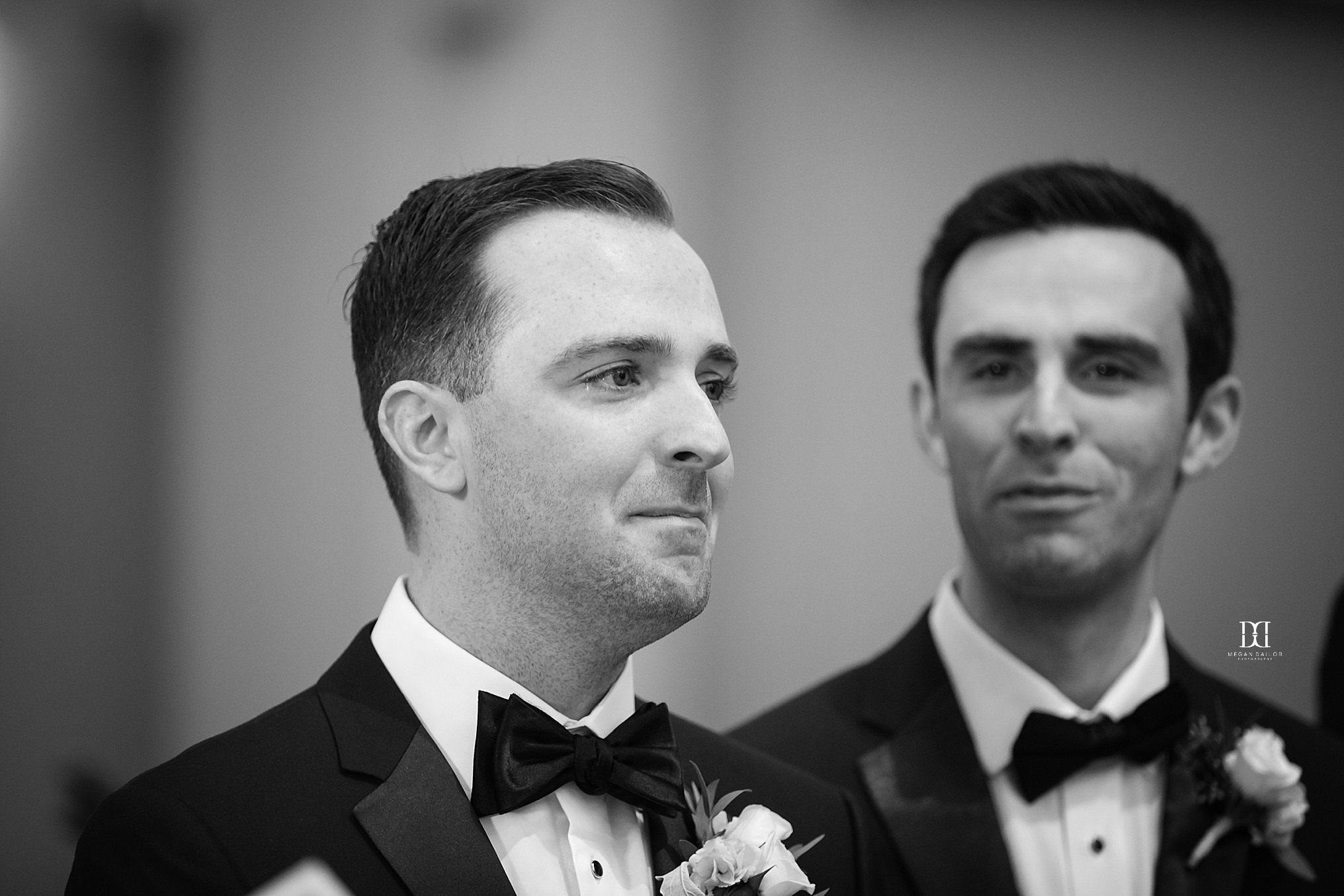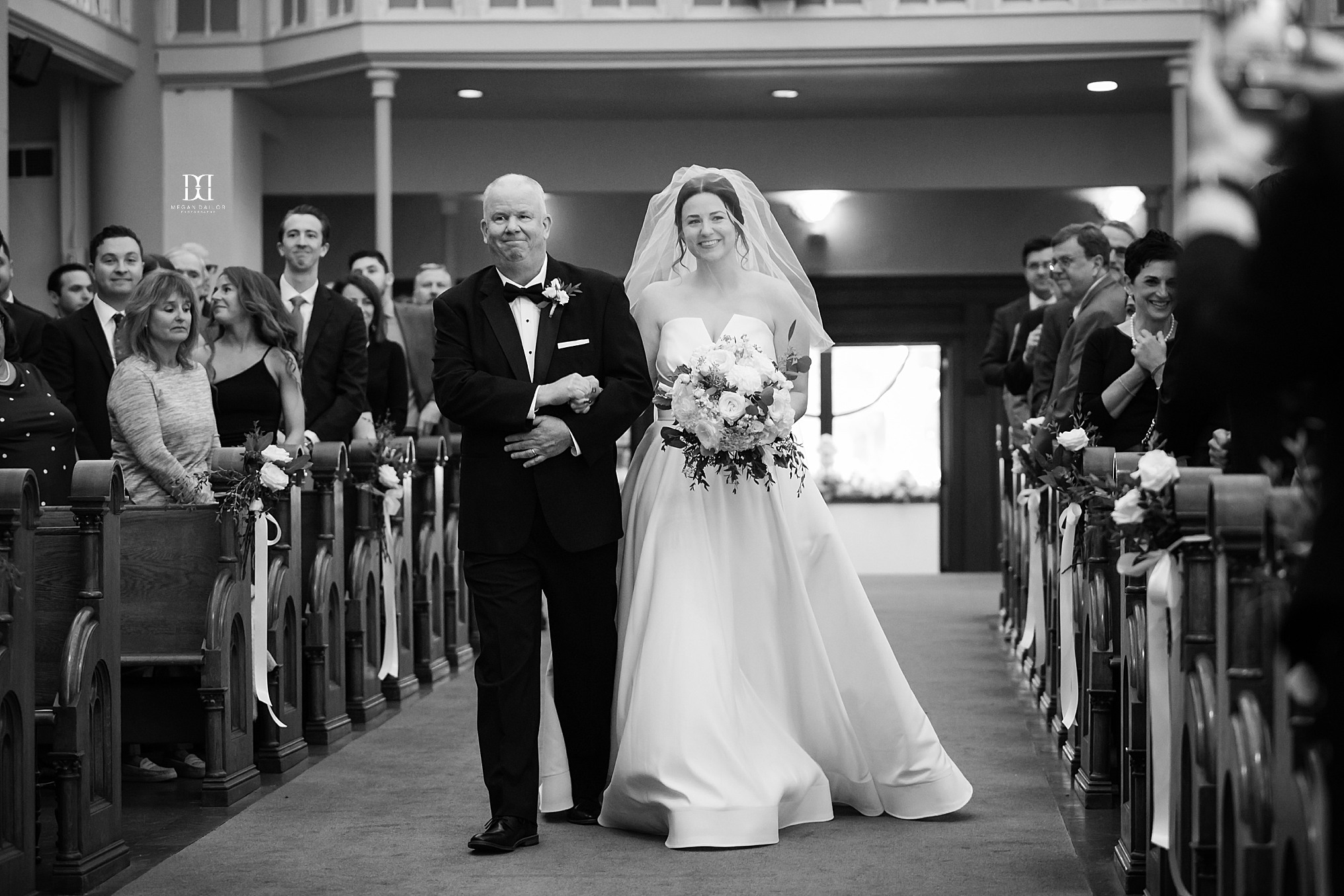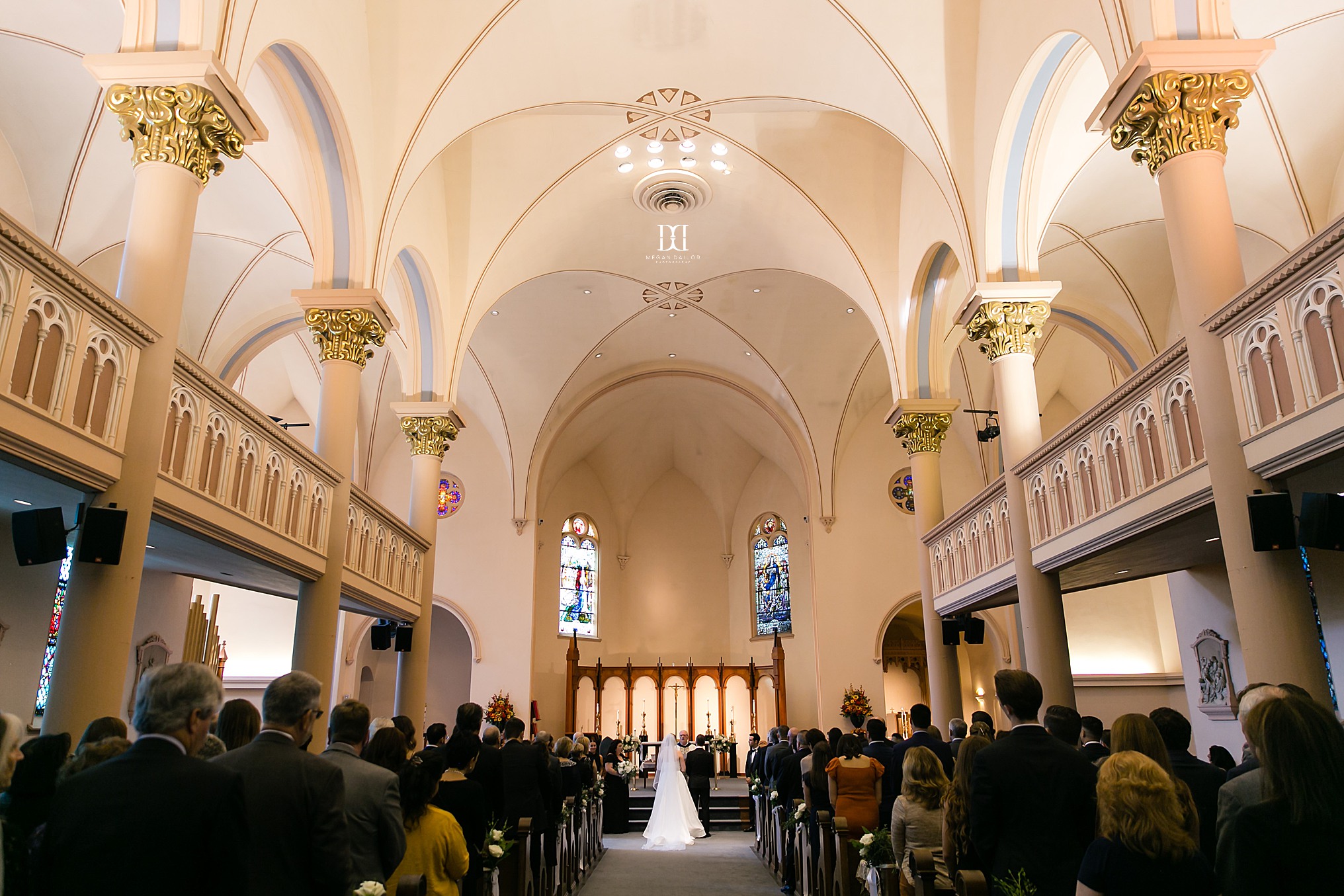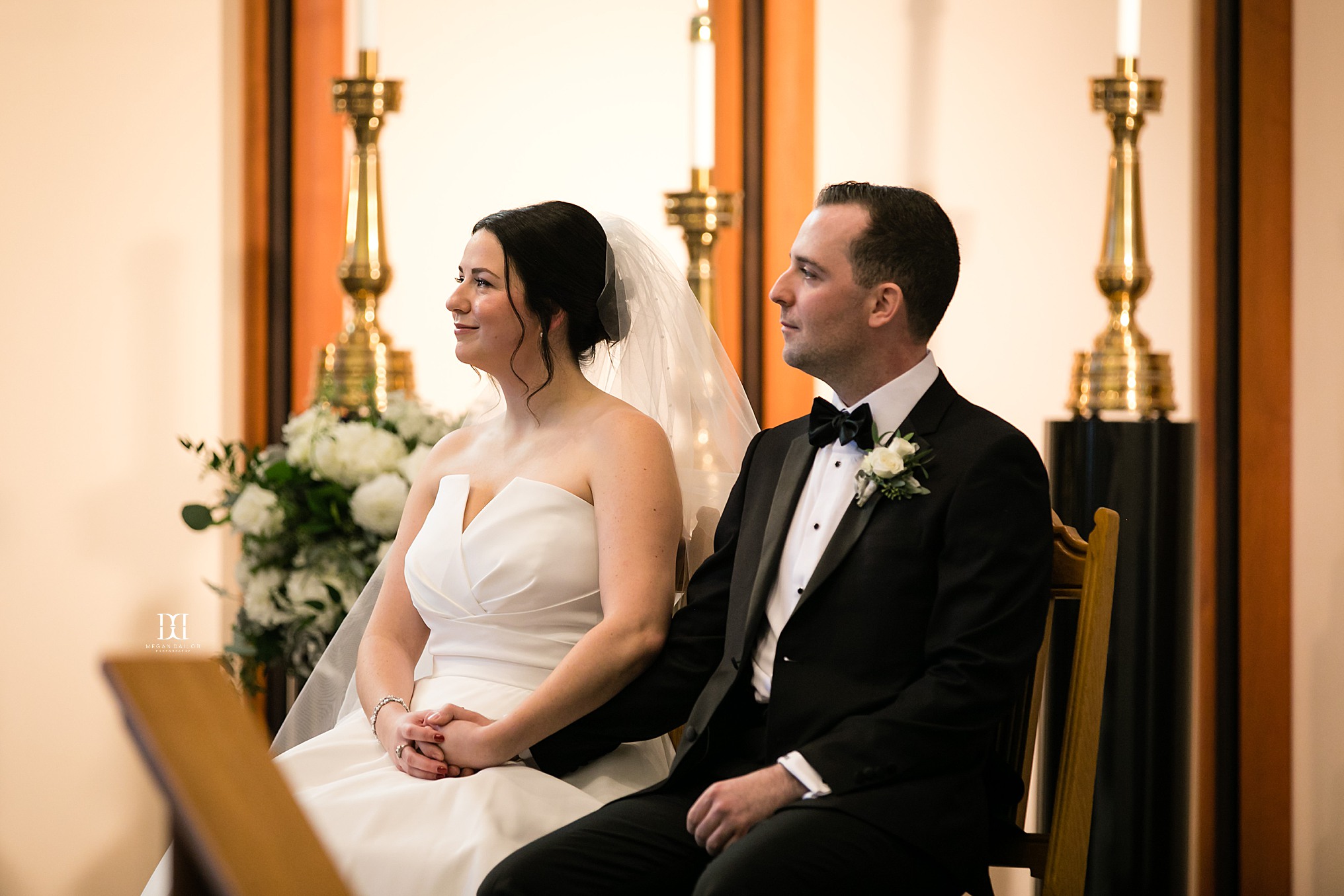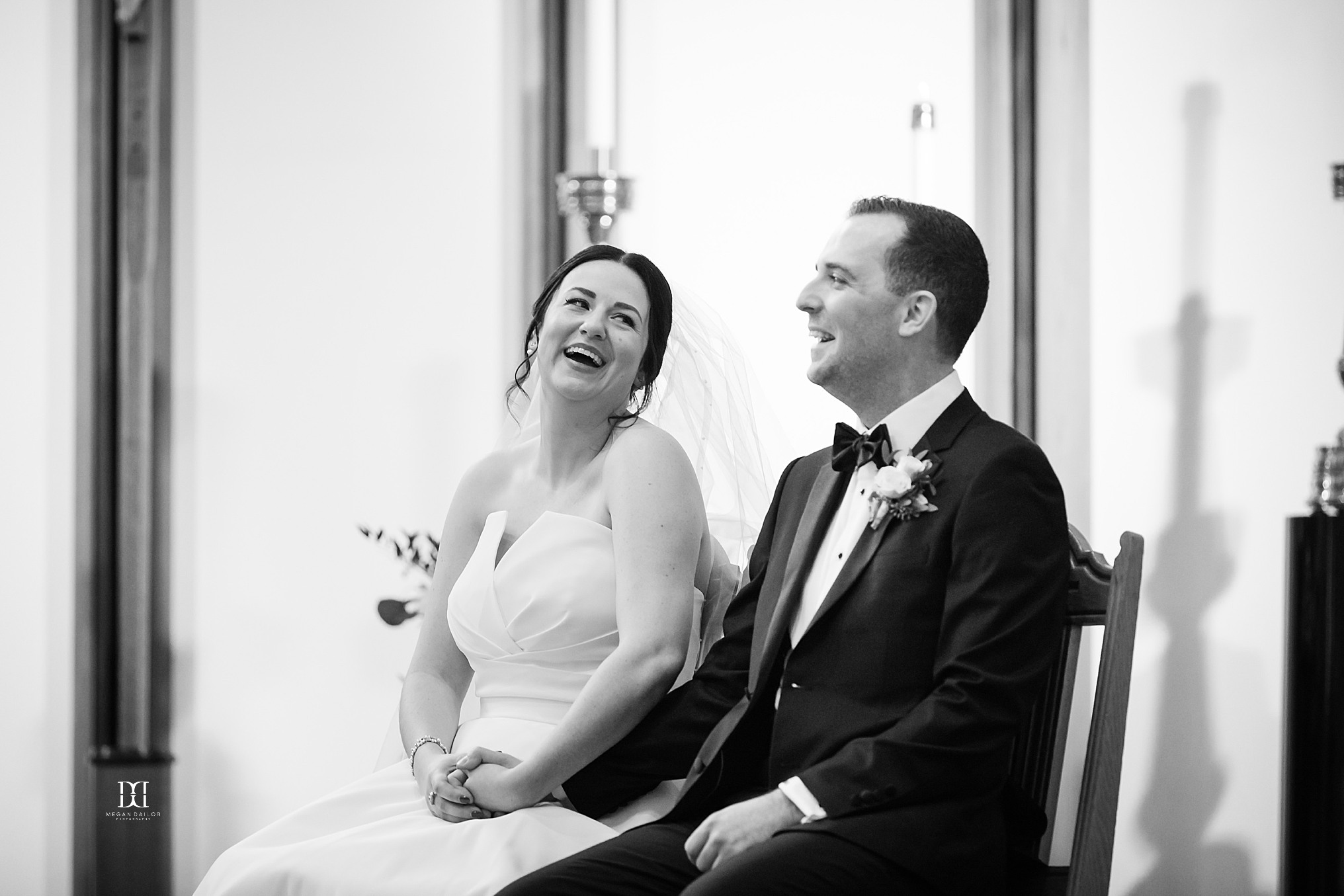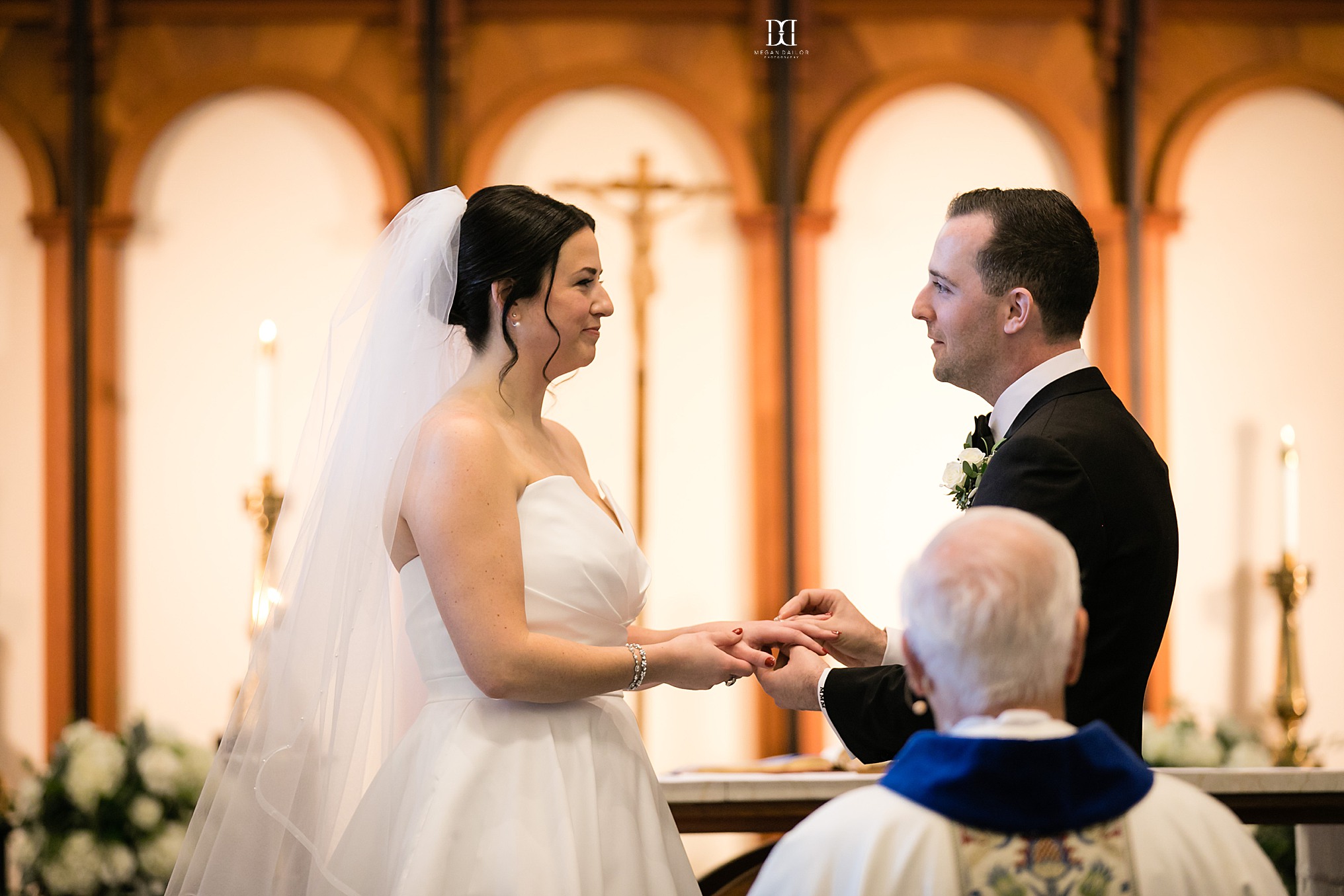 Hooray!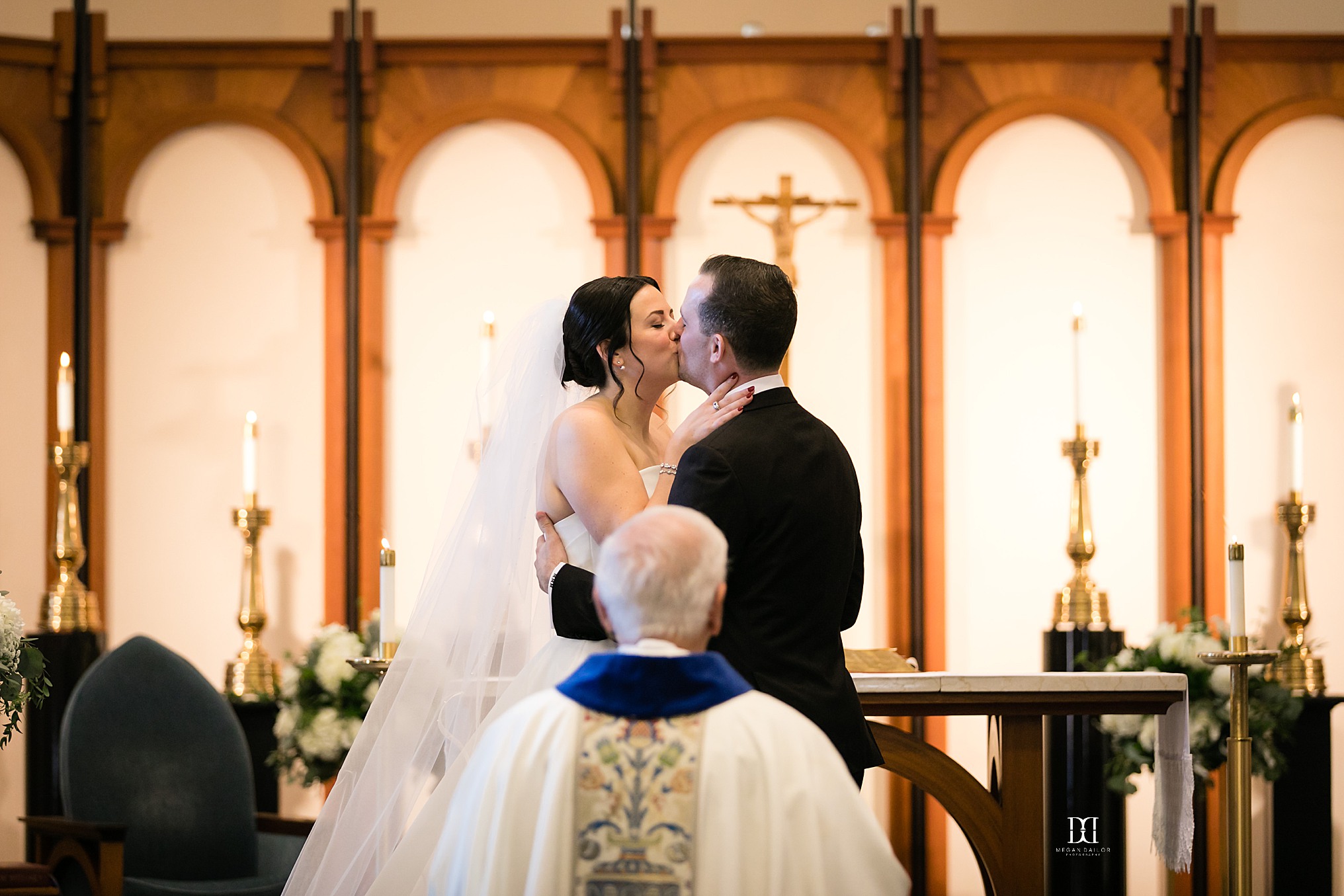 If your officiant performs the ceremony from the floor between you and the congregation during the ceremony, def go for that second kiss 😉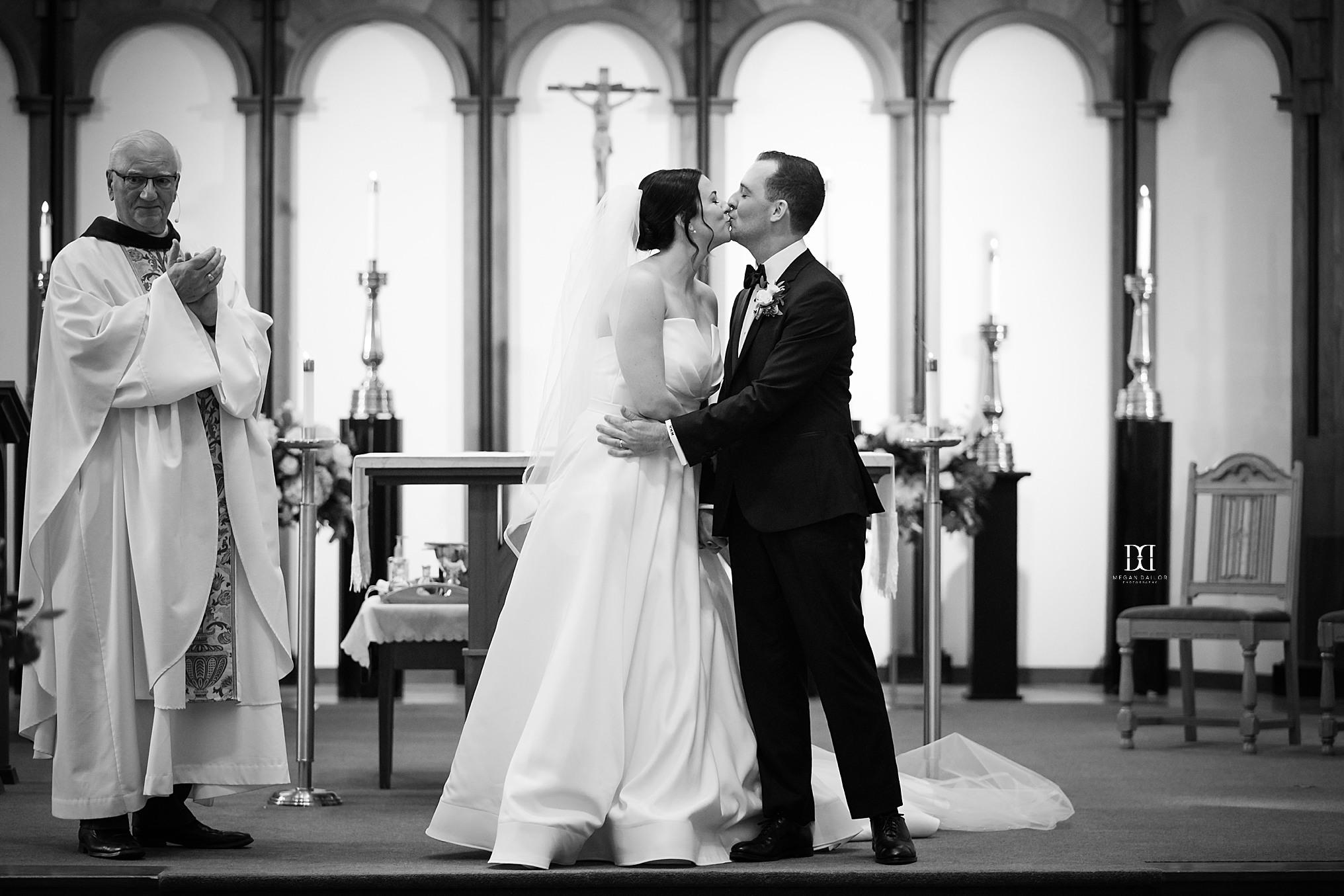 Obsessed with black and white for these two, their style is so clean and classic, it just works so beautifully.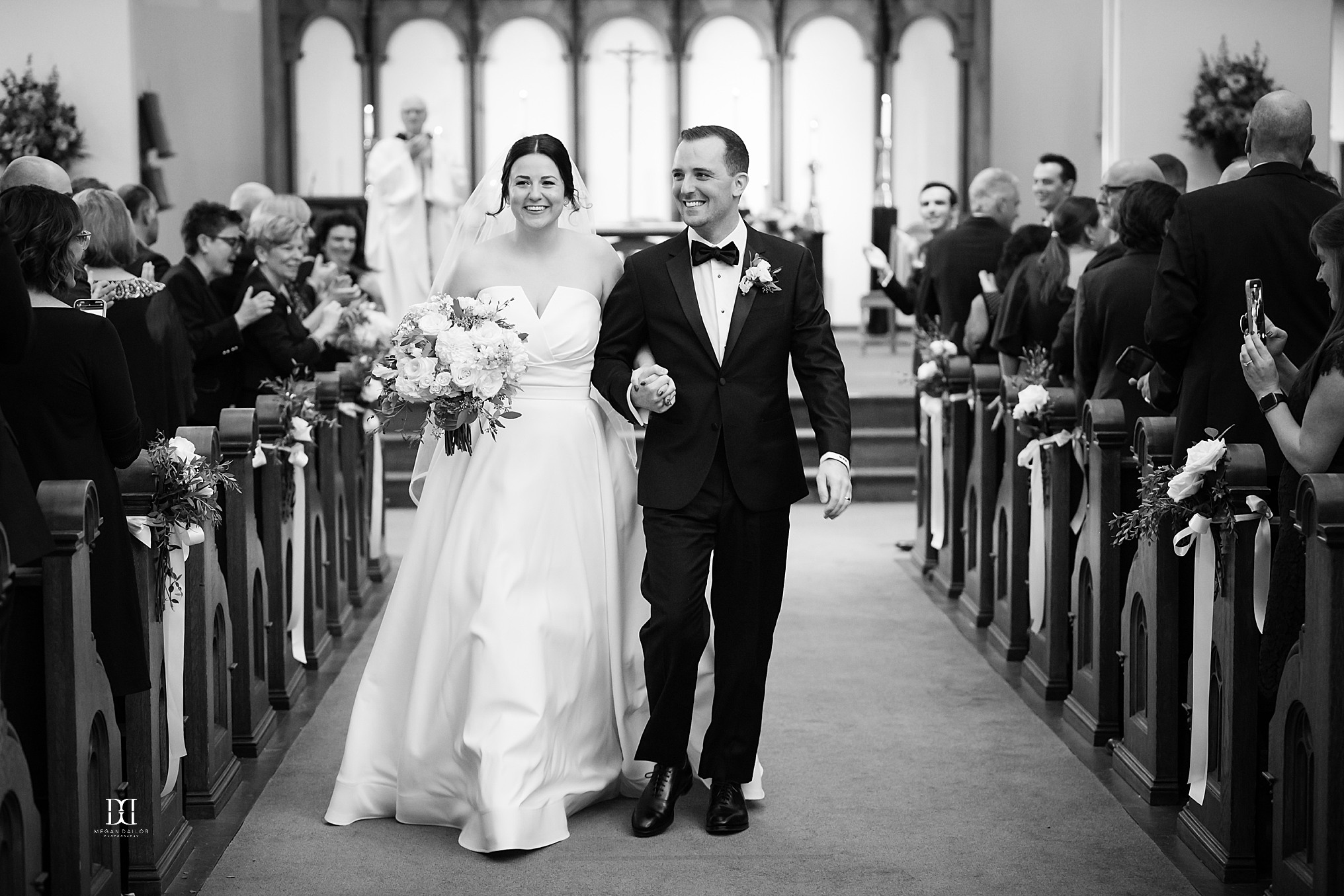 Loved this wedding party! Styleeee.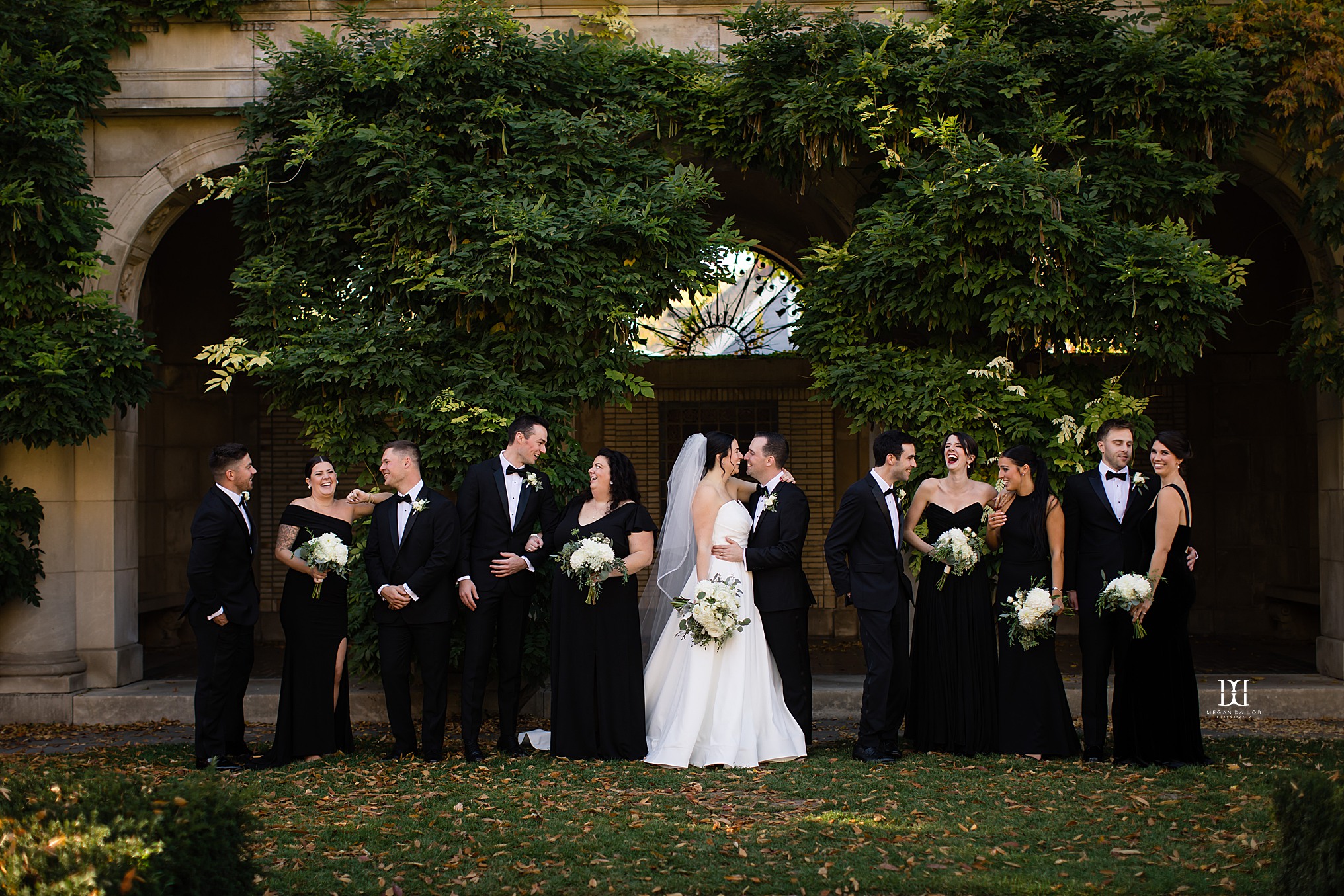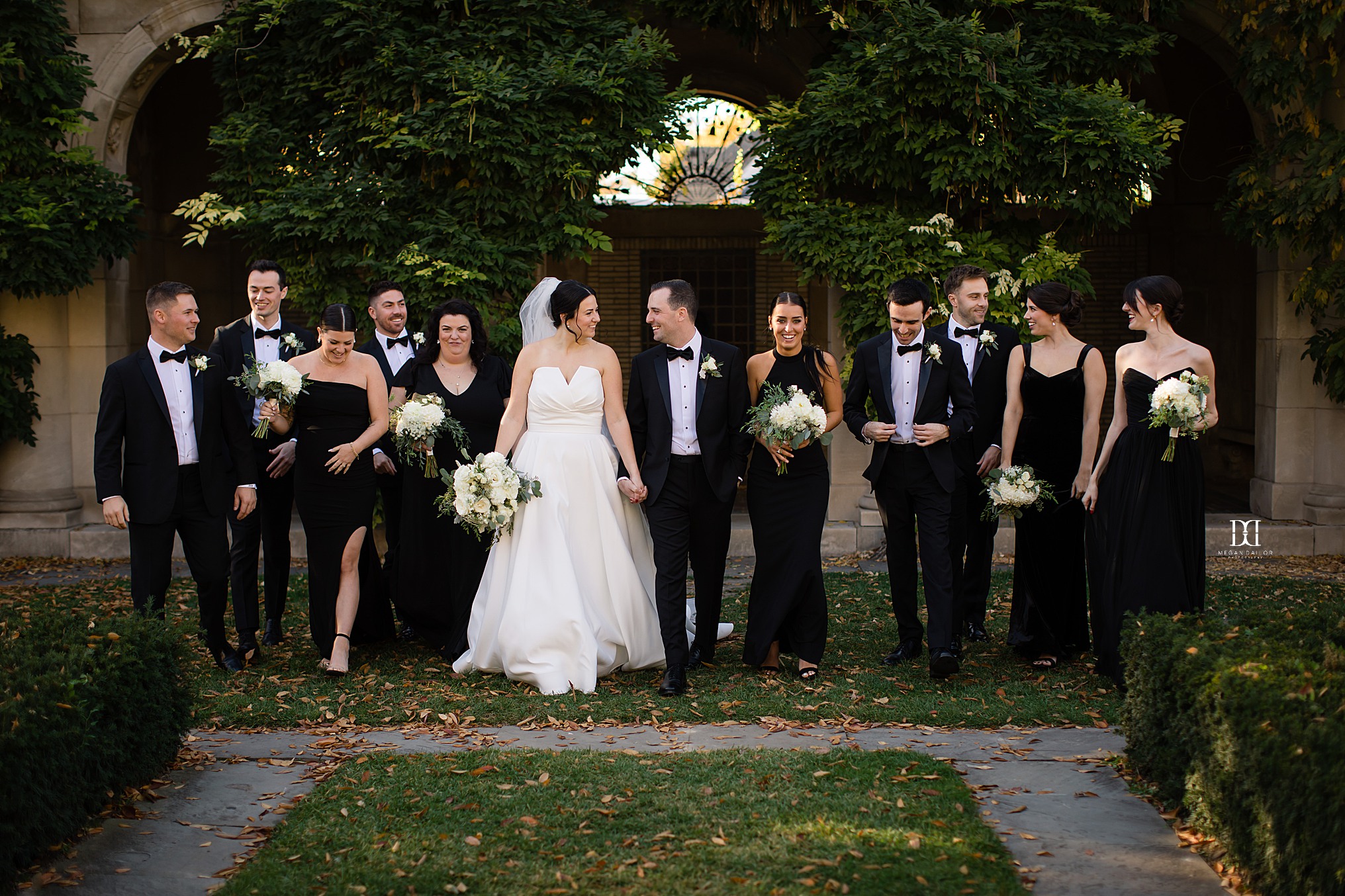 The boys!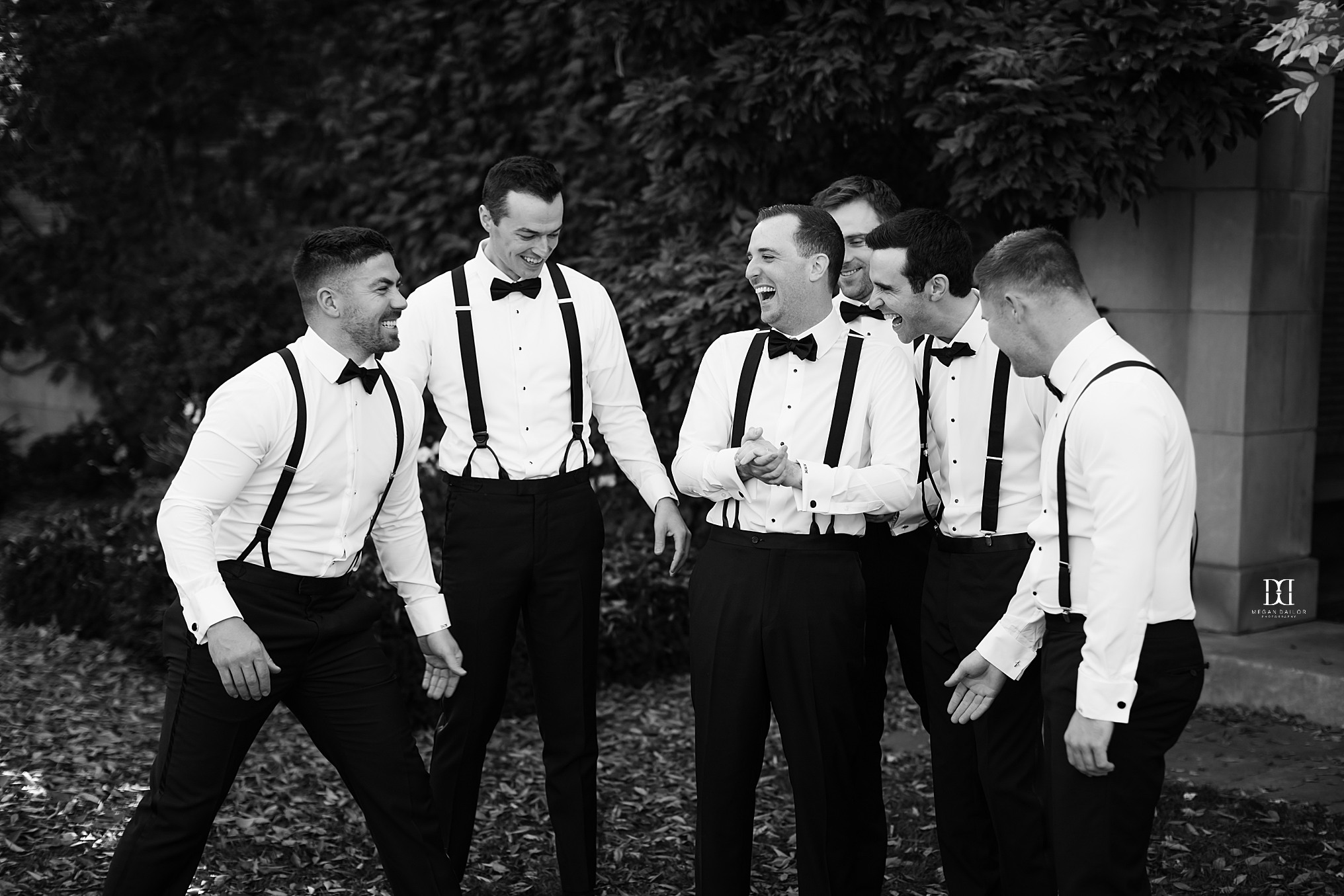 Such kind and lovely ladies! You may recognize Nora on the right from some past weddings <3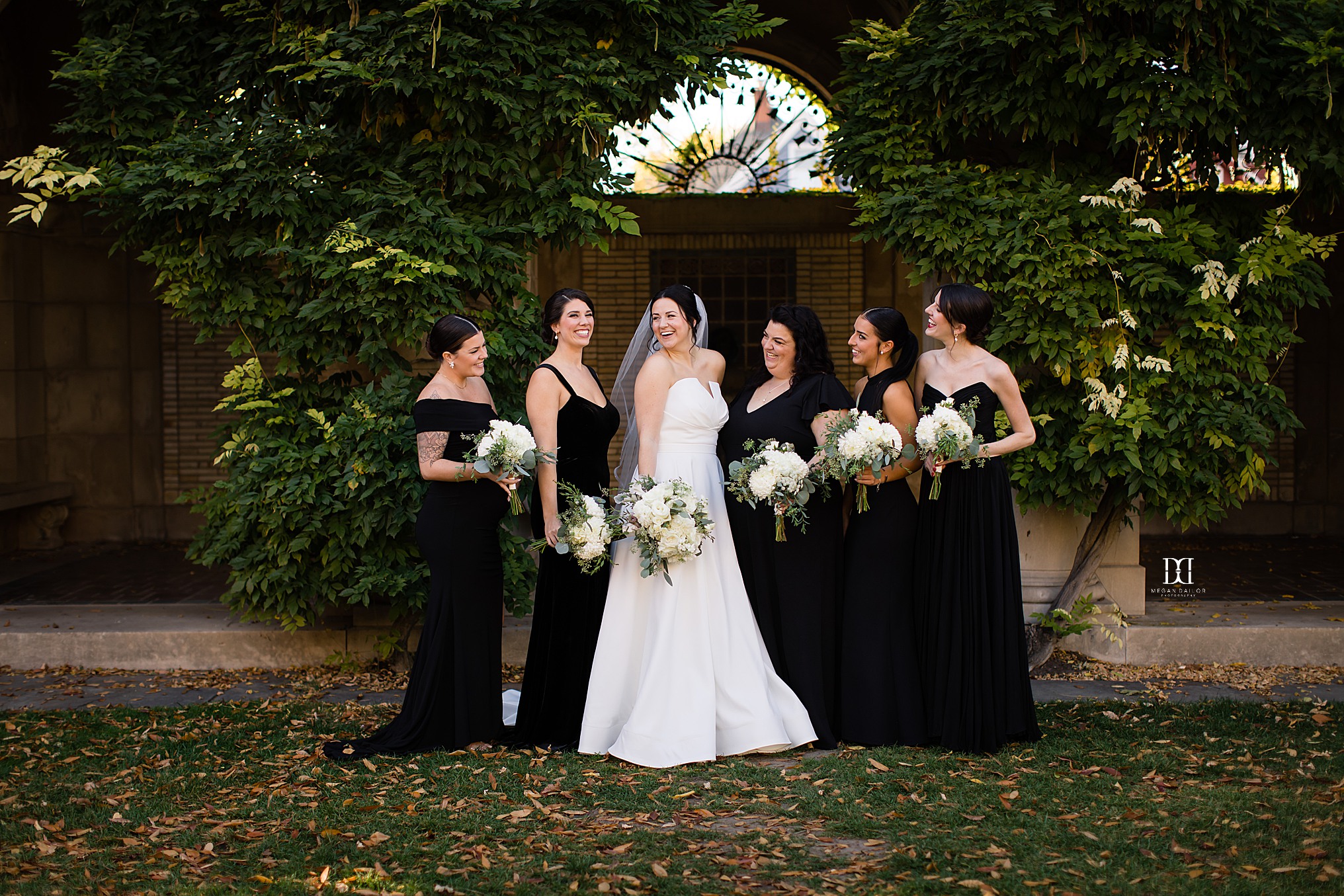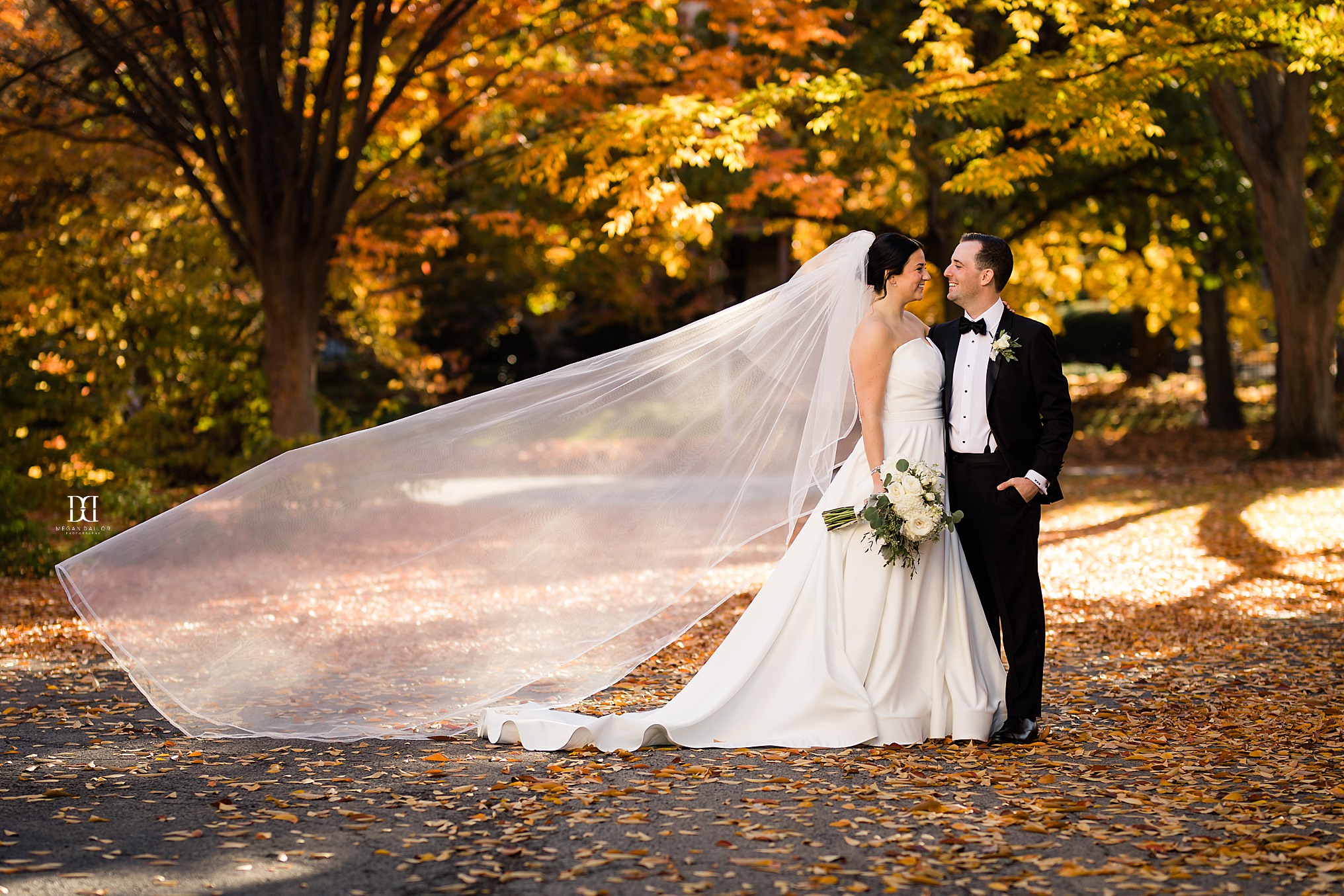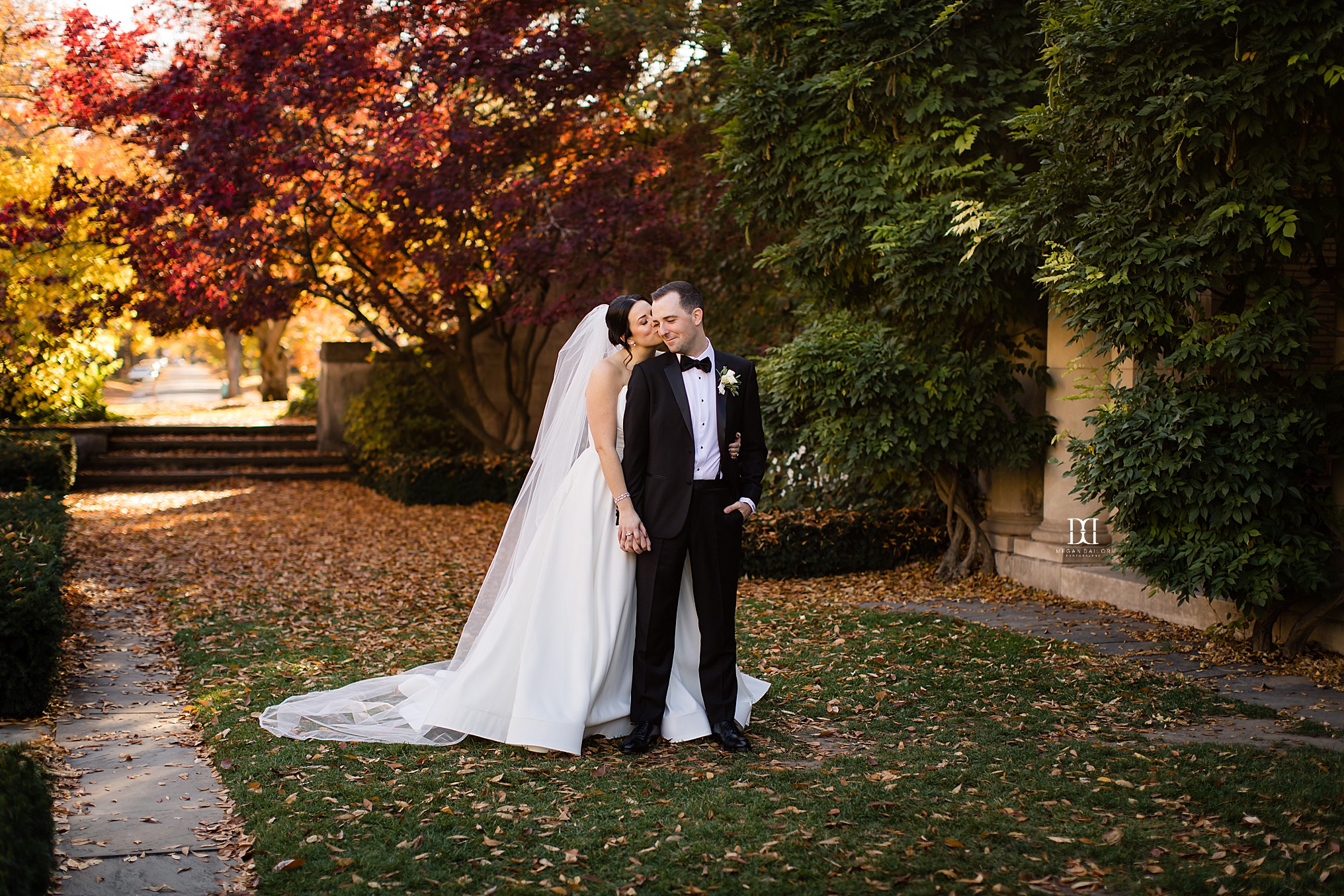 Nose crinkle laughs > all other laughs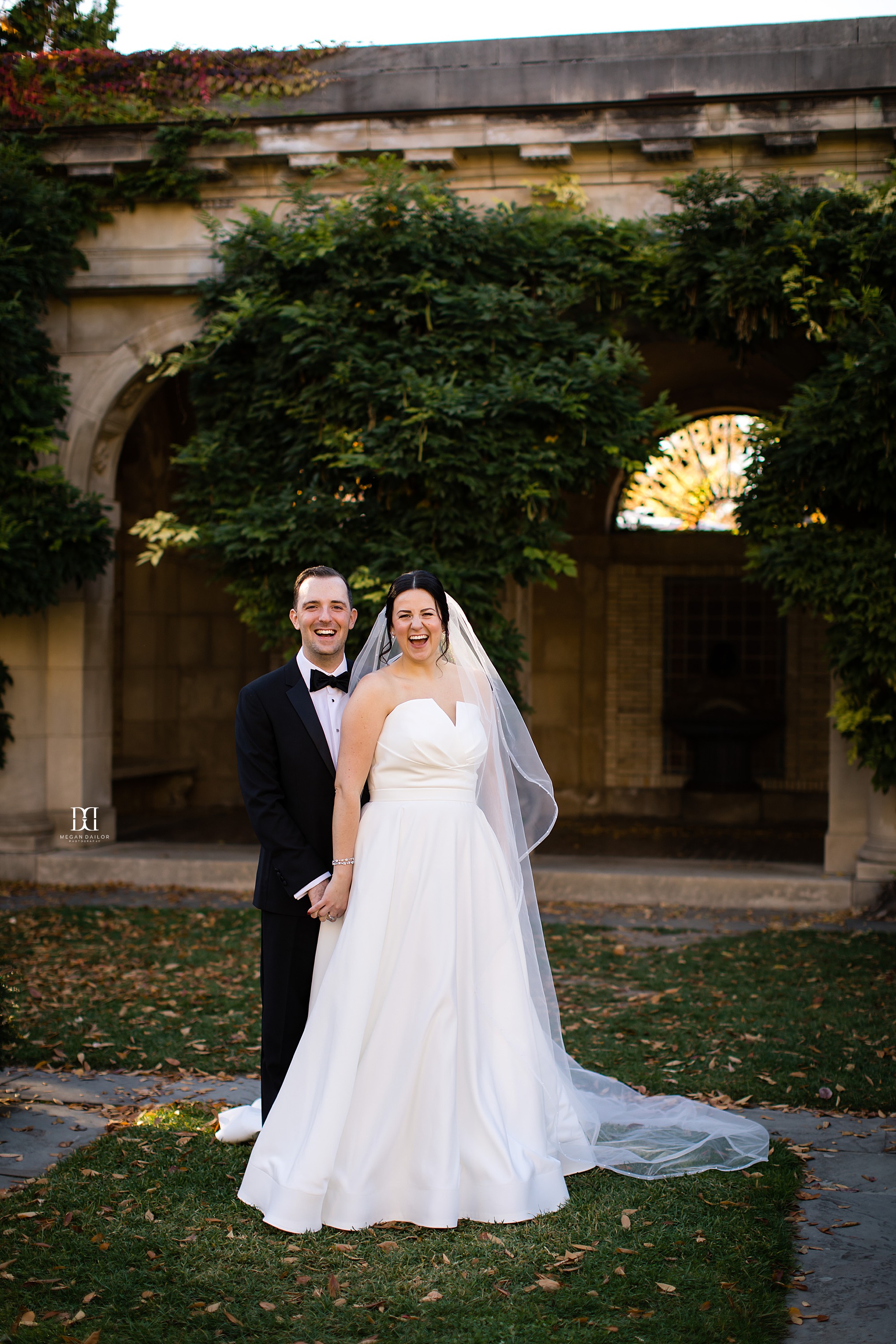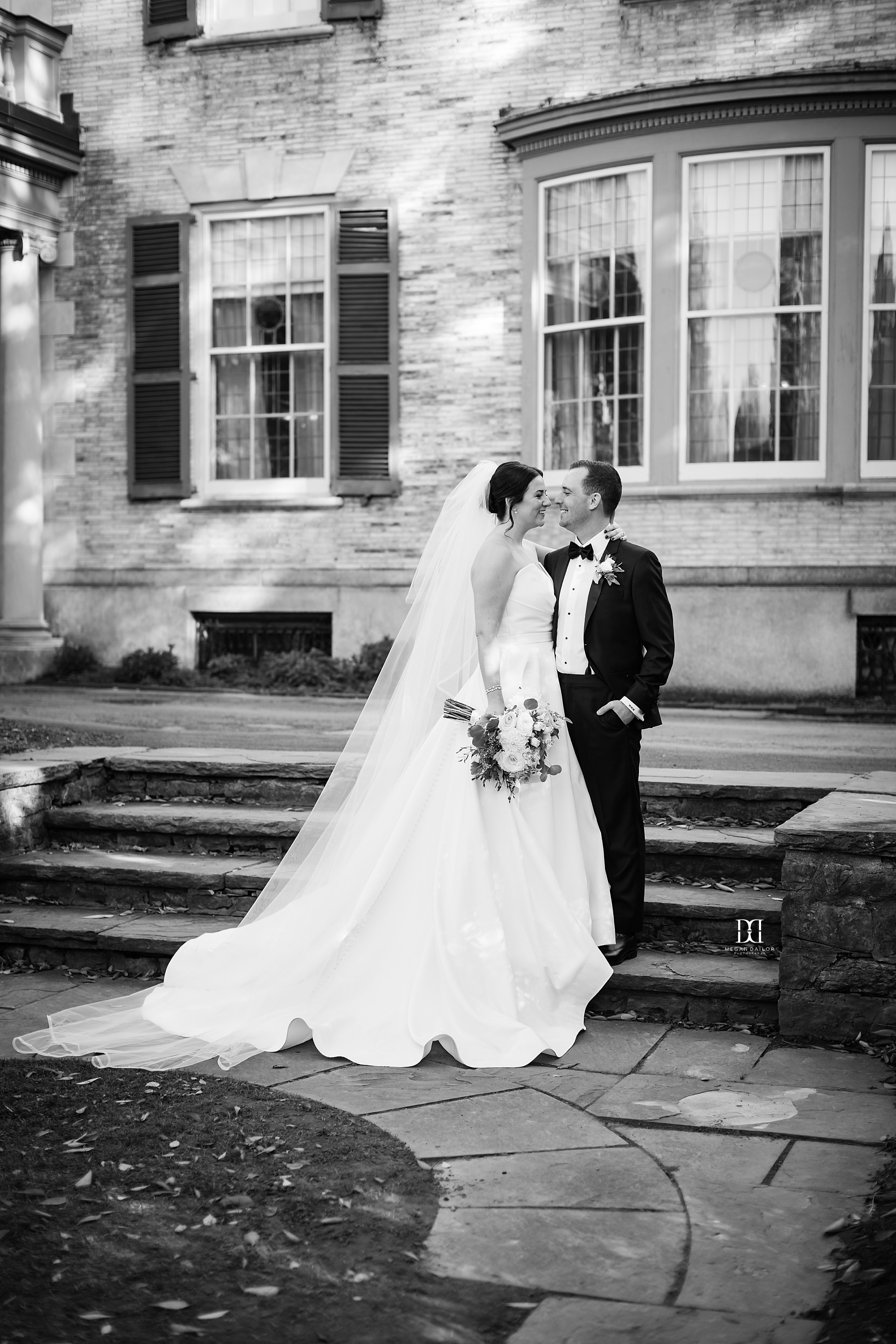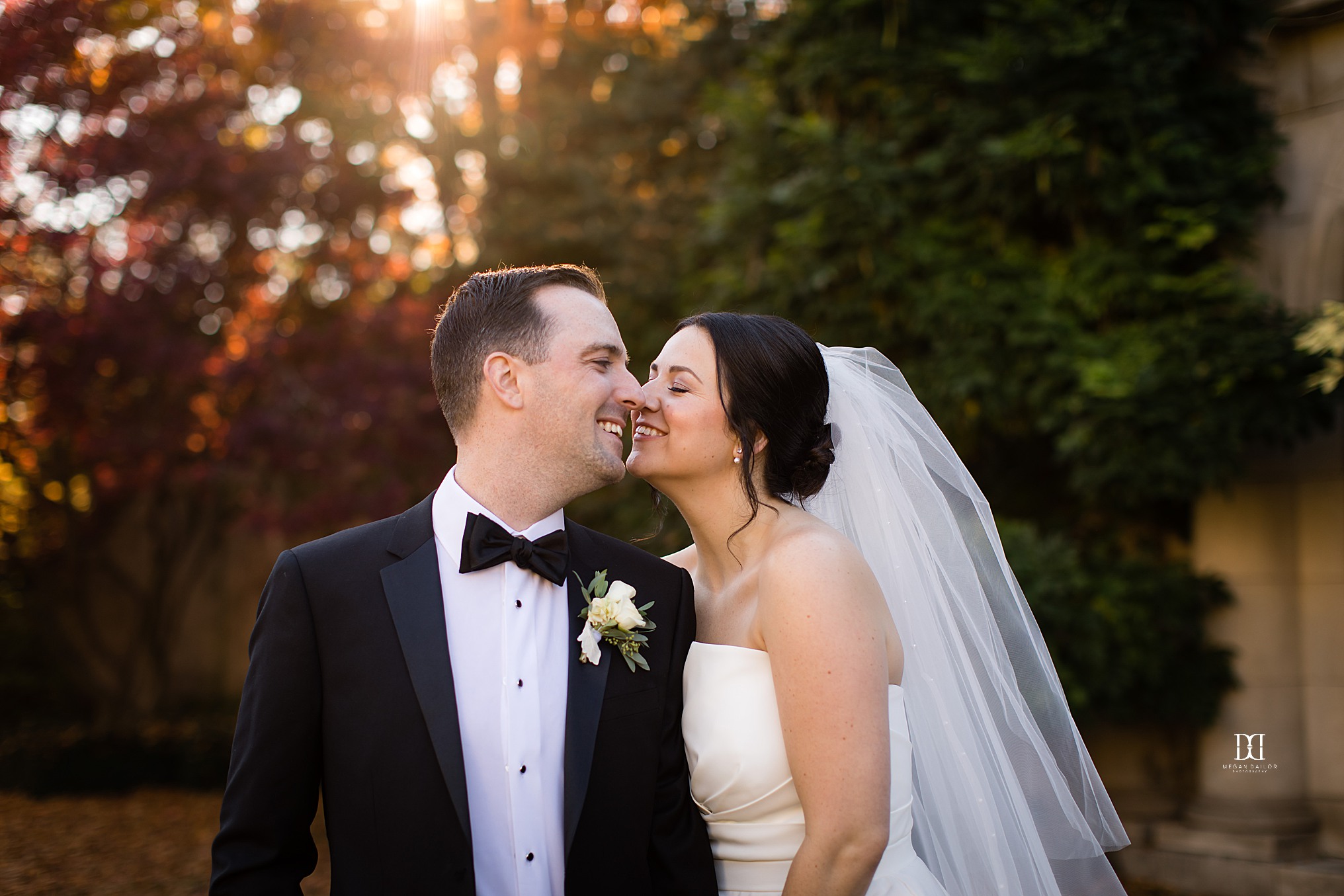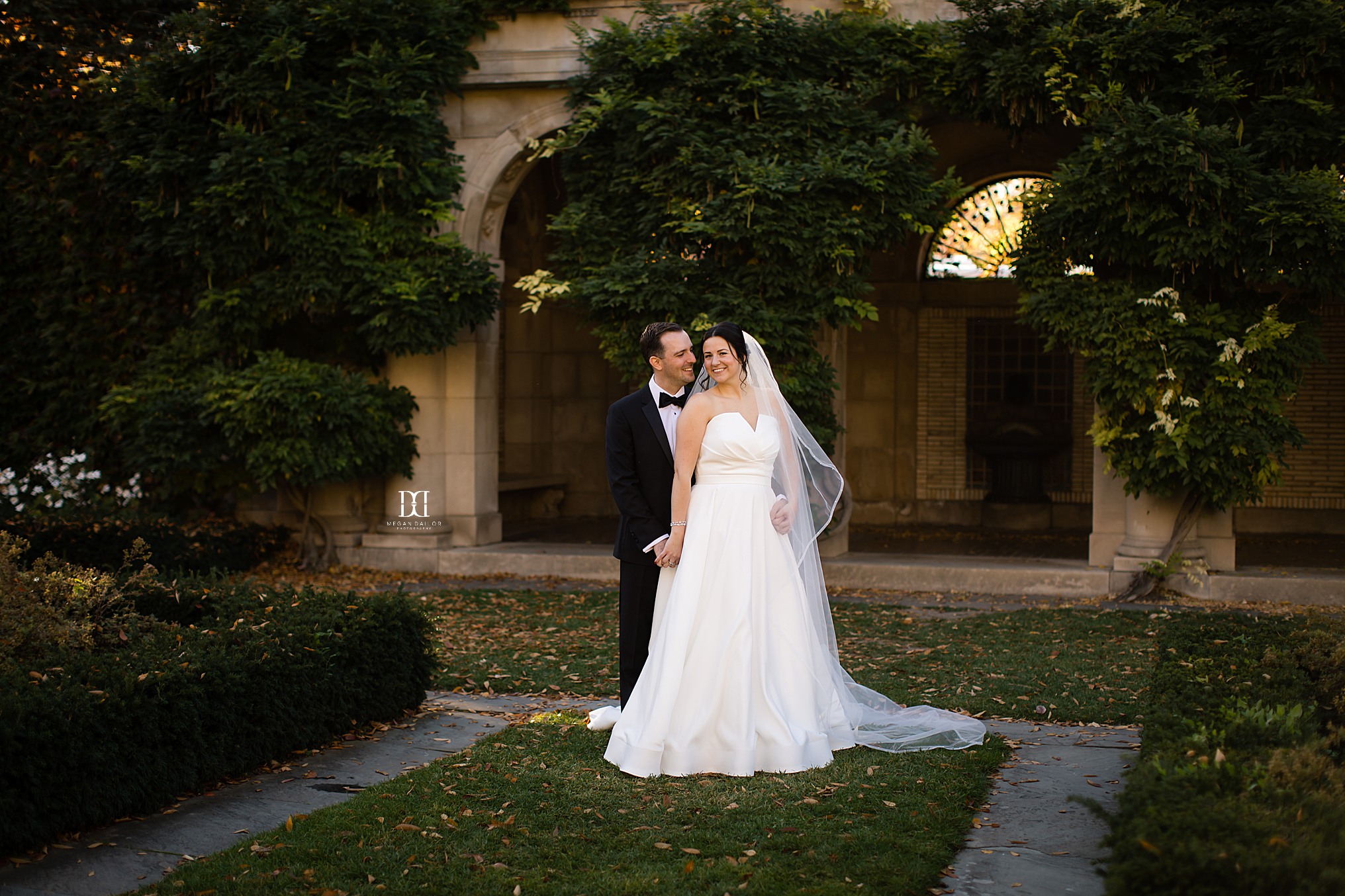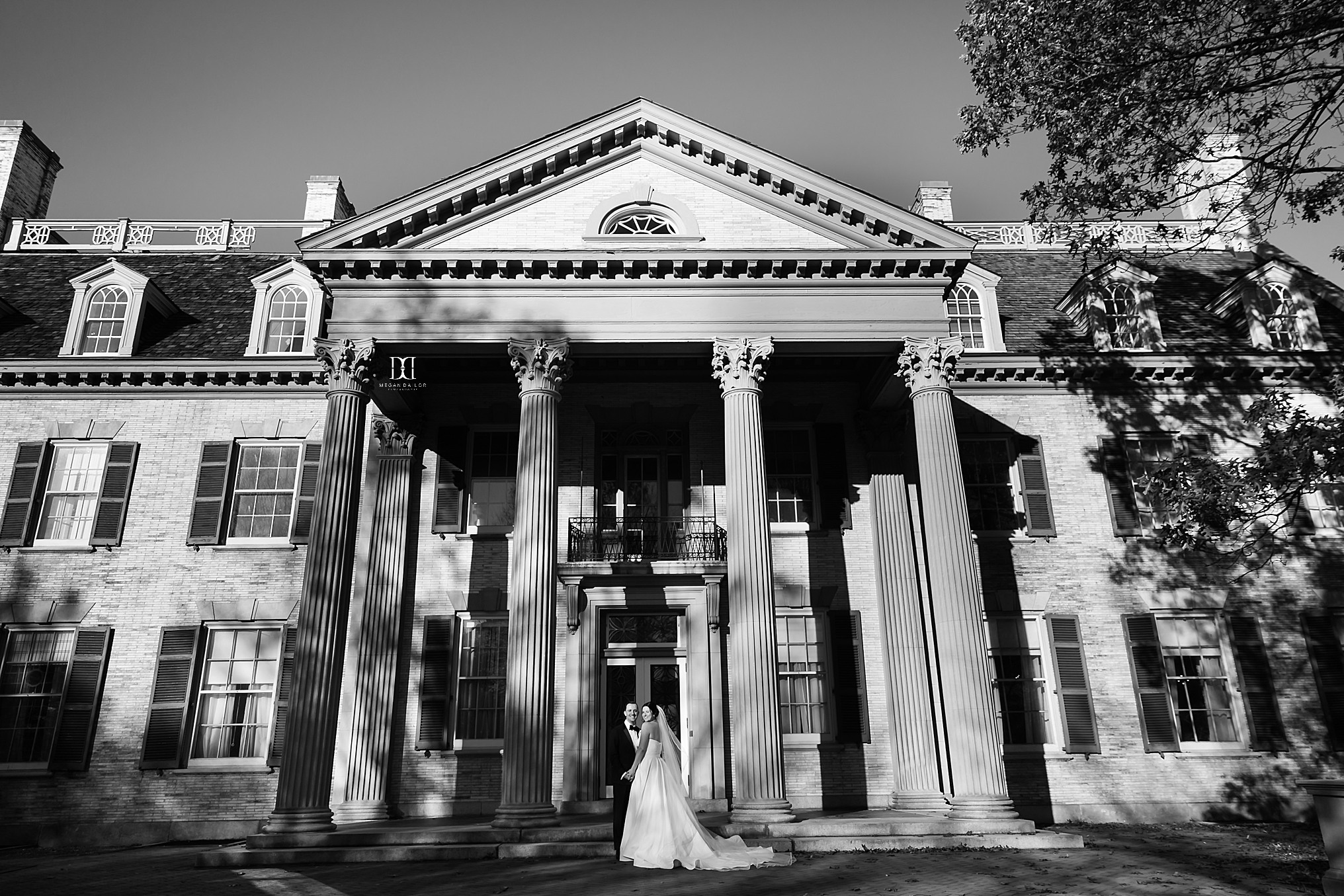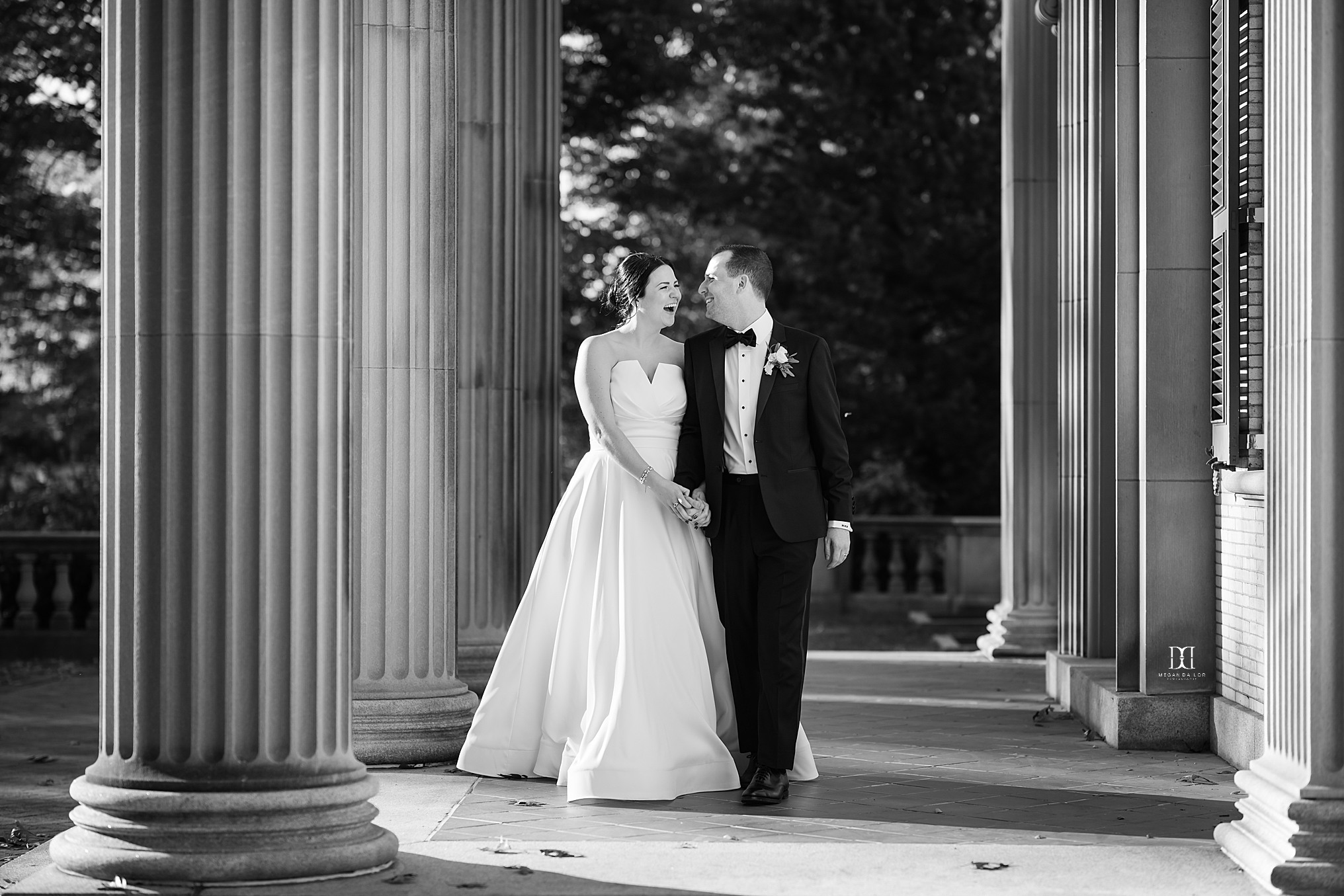 Sunset on the terrace is always the dream when it comes to Strathallan wedding photos, so happy Grace and Matt got this gorgeousness!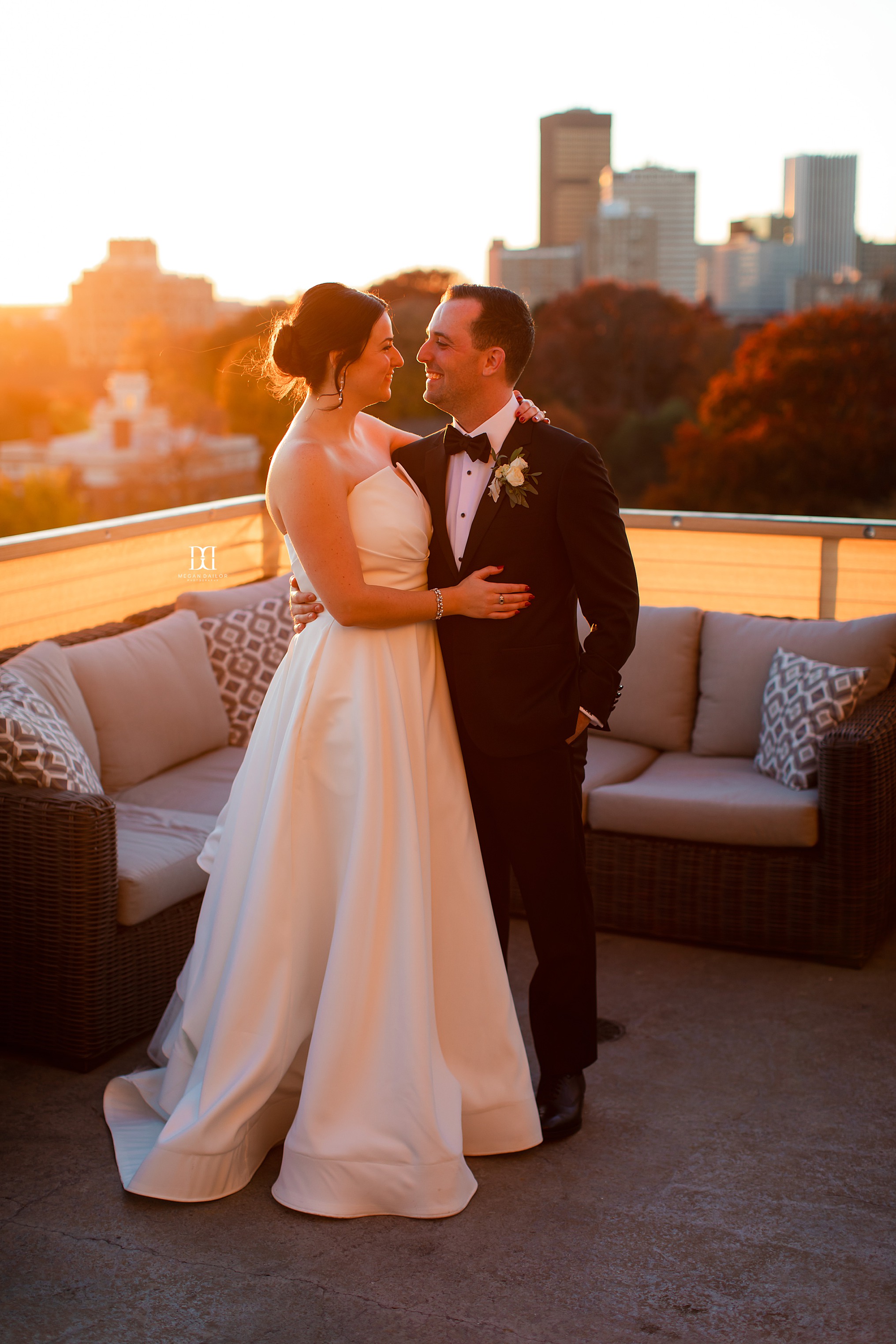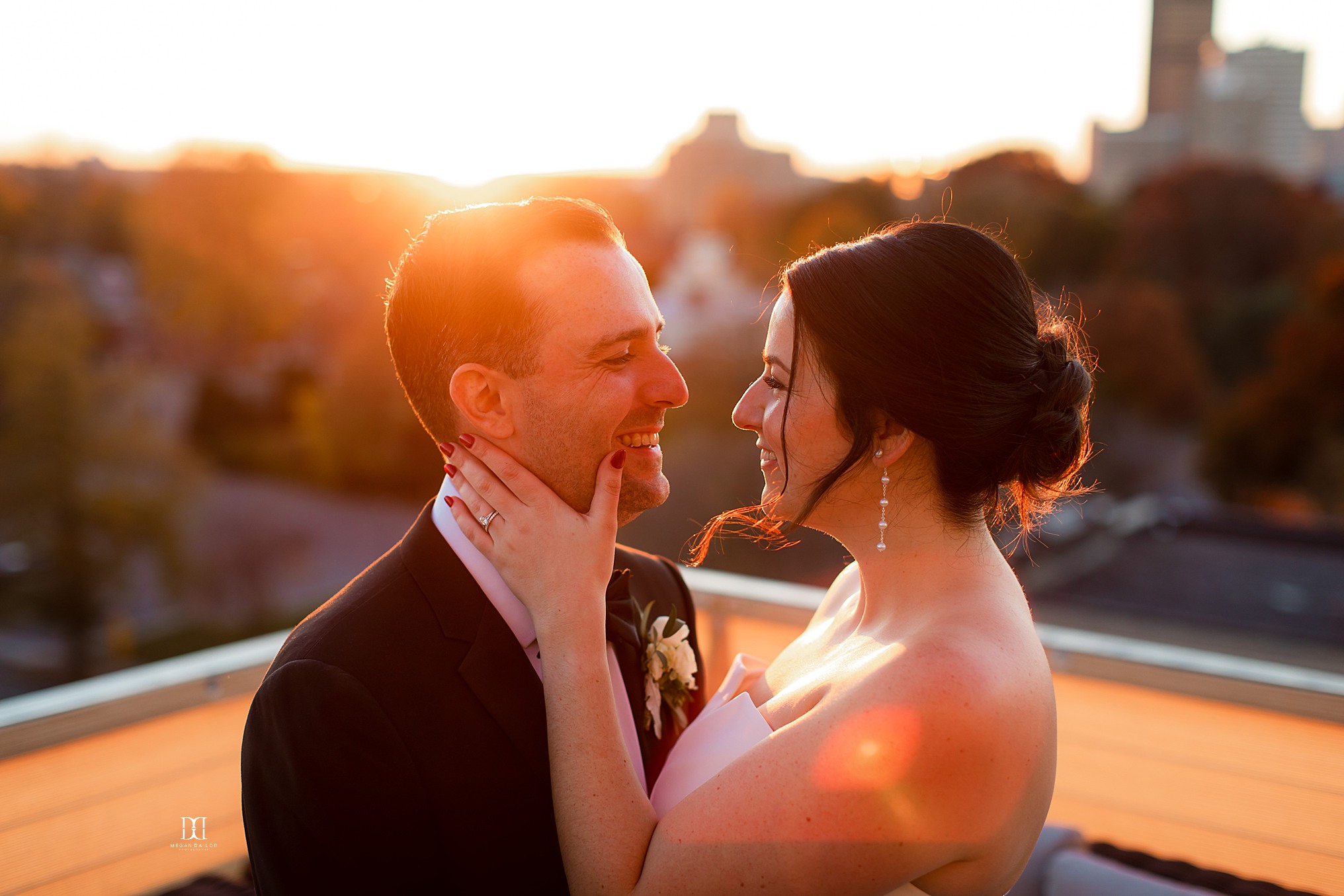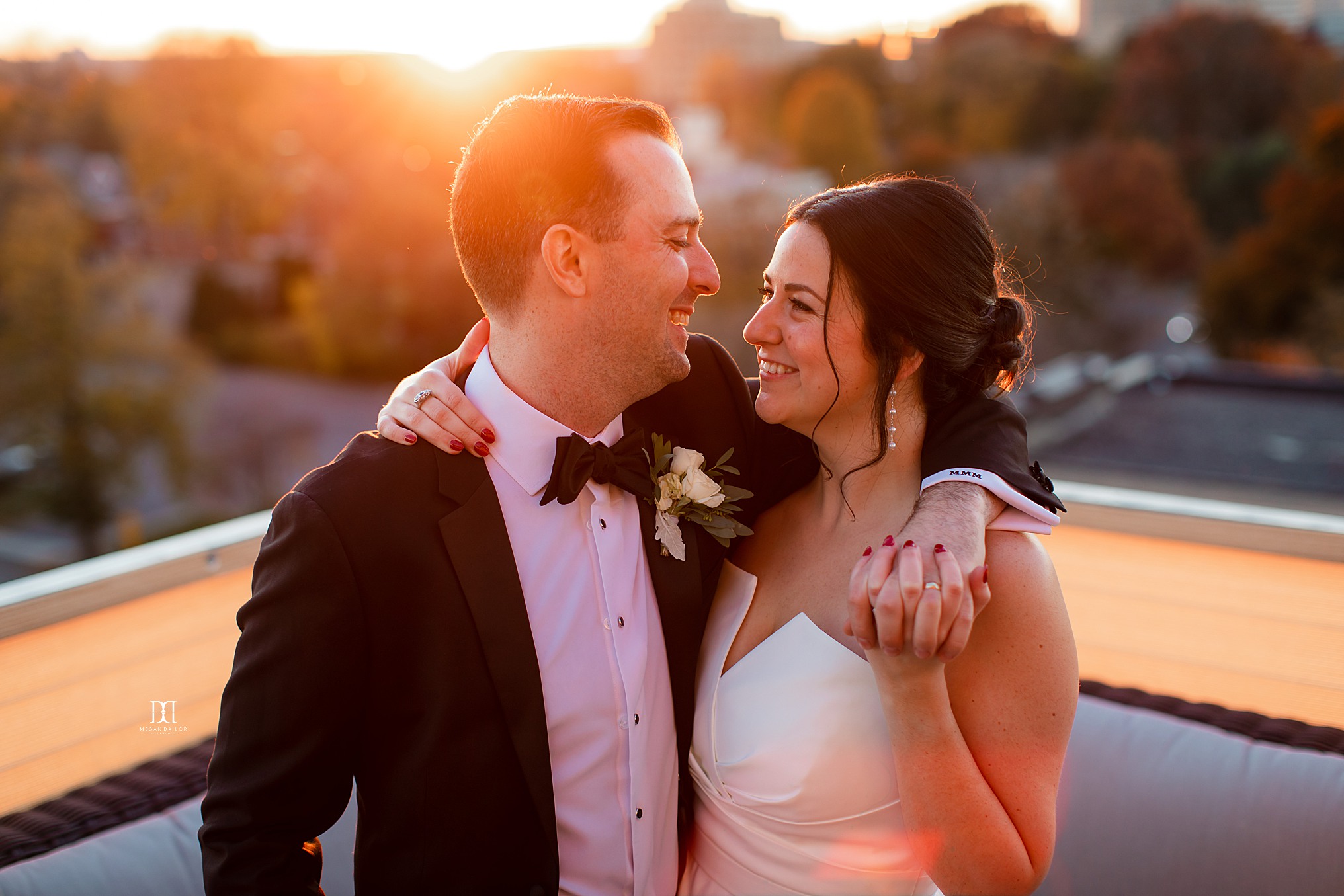 Clean and bright and beautiful!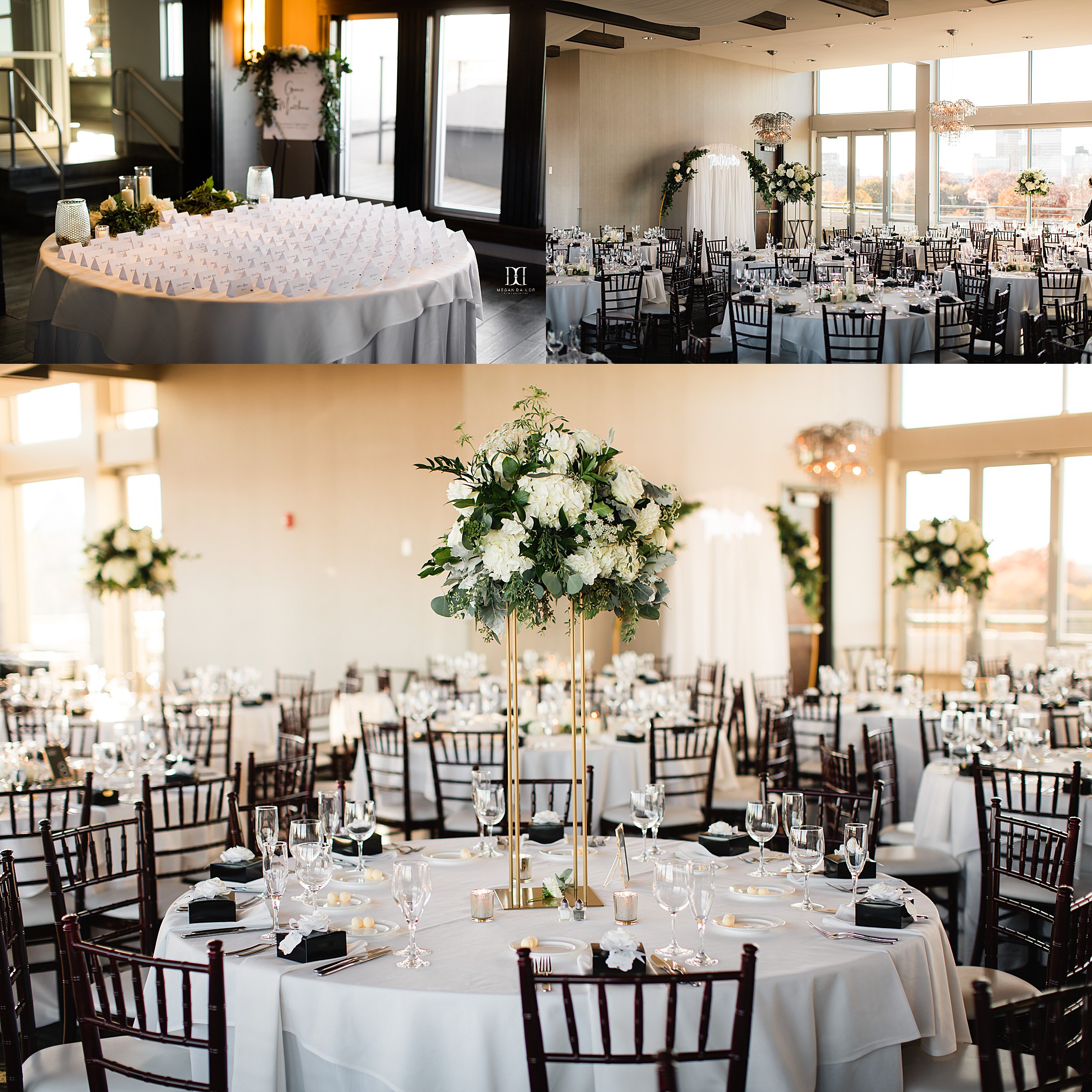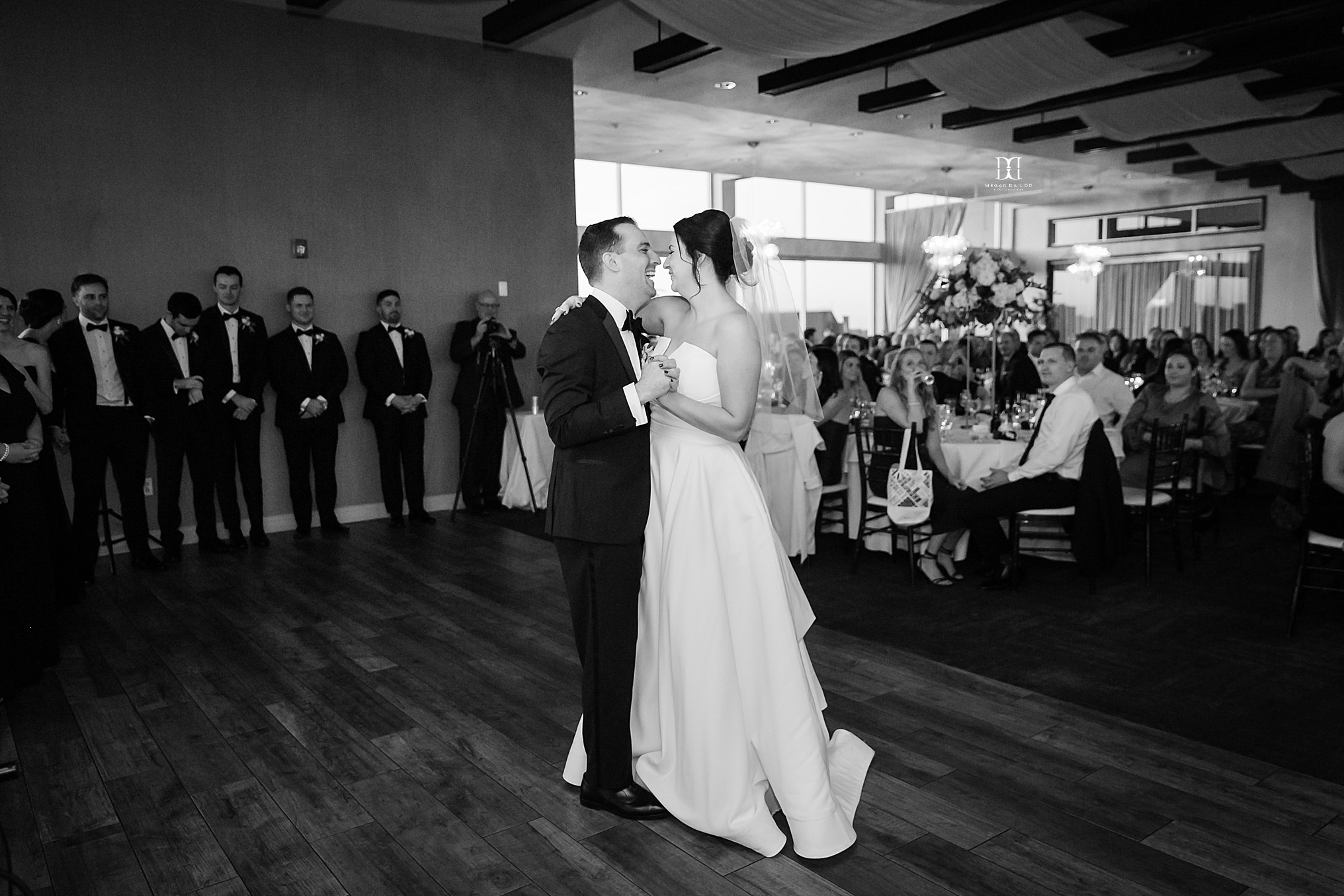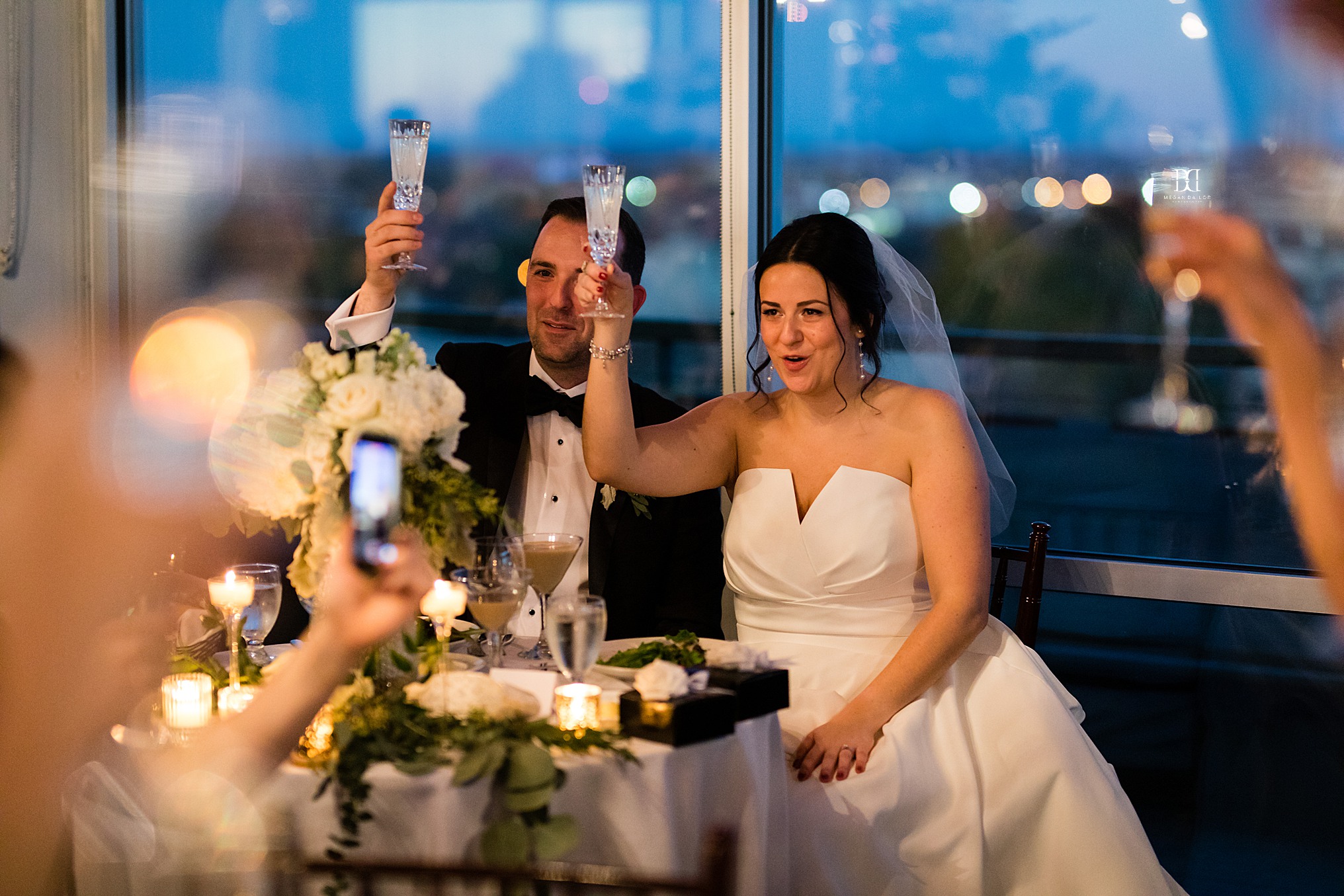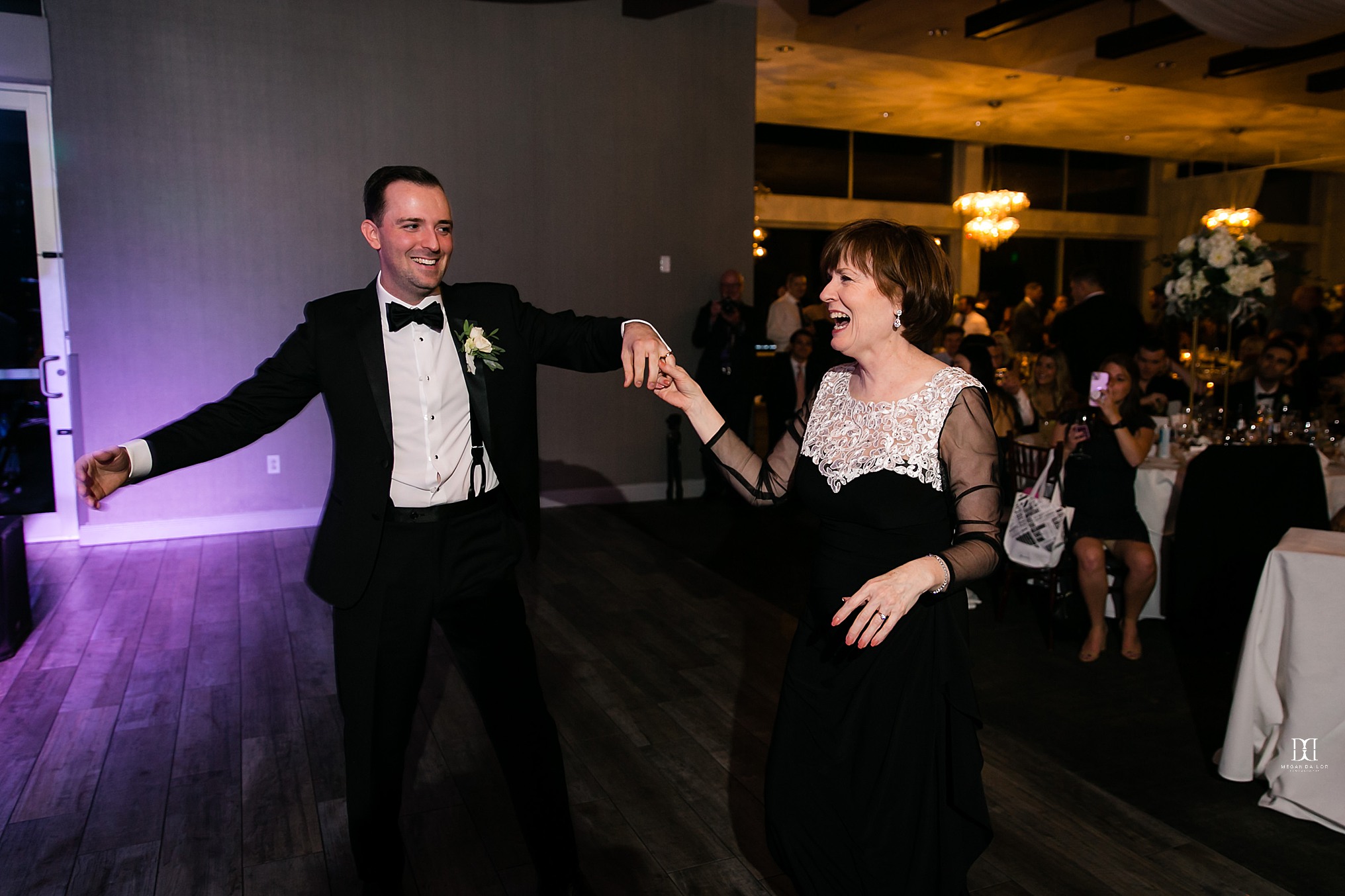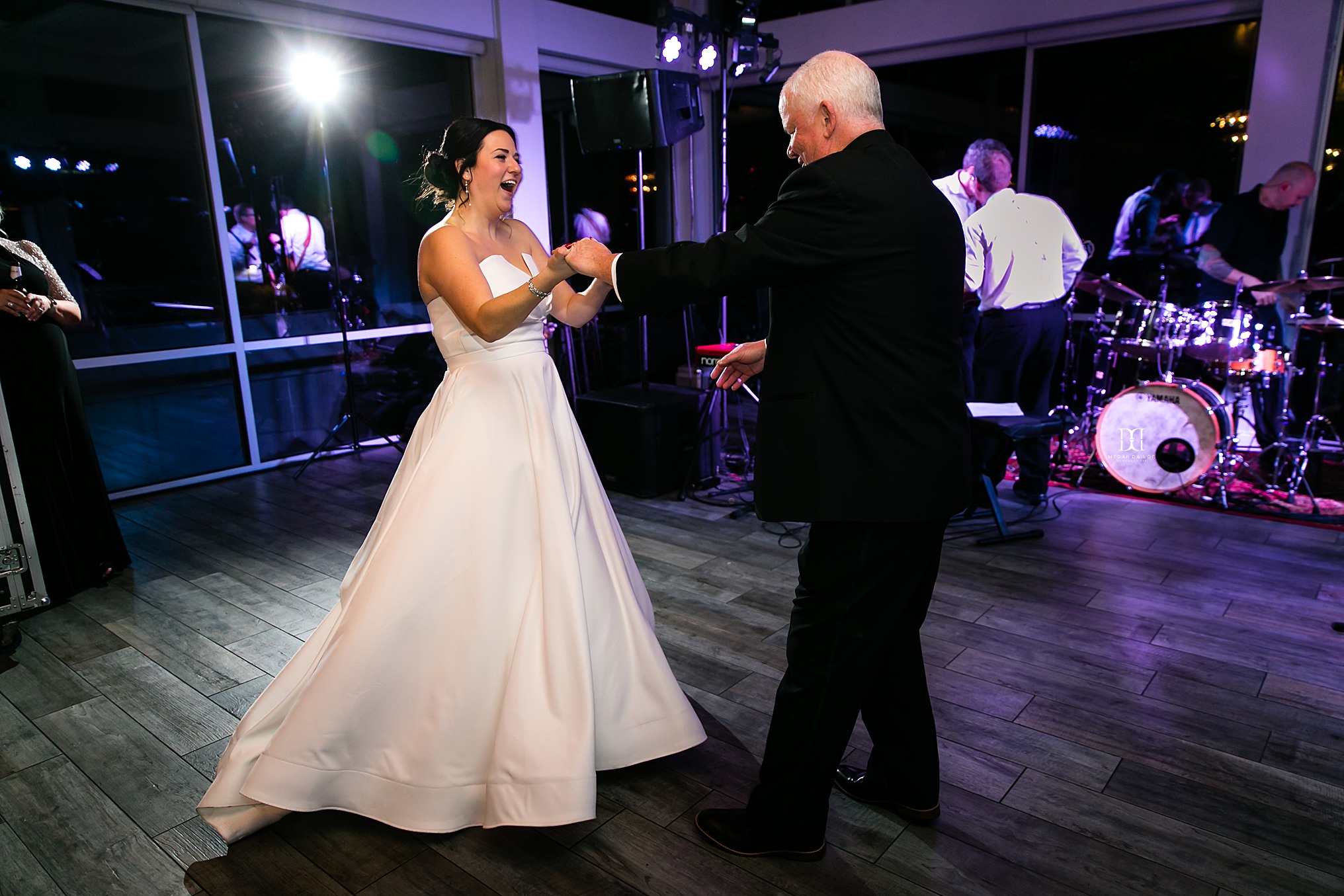 It almost wouldn't be a St. Bonaventure wedding without the wonderful Something Else turning the dance floor into an absolute melee.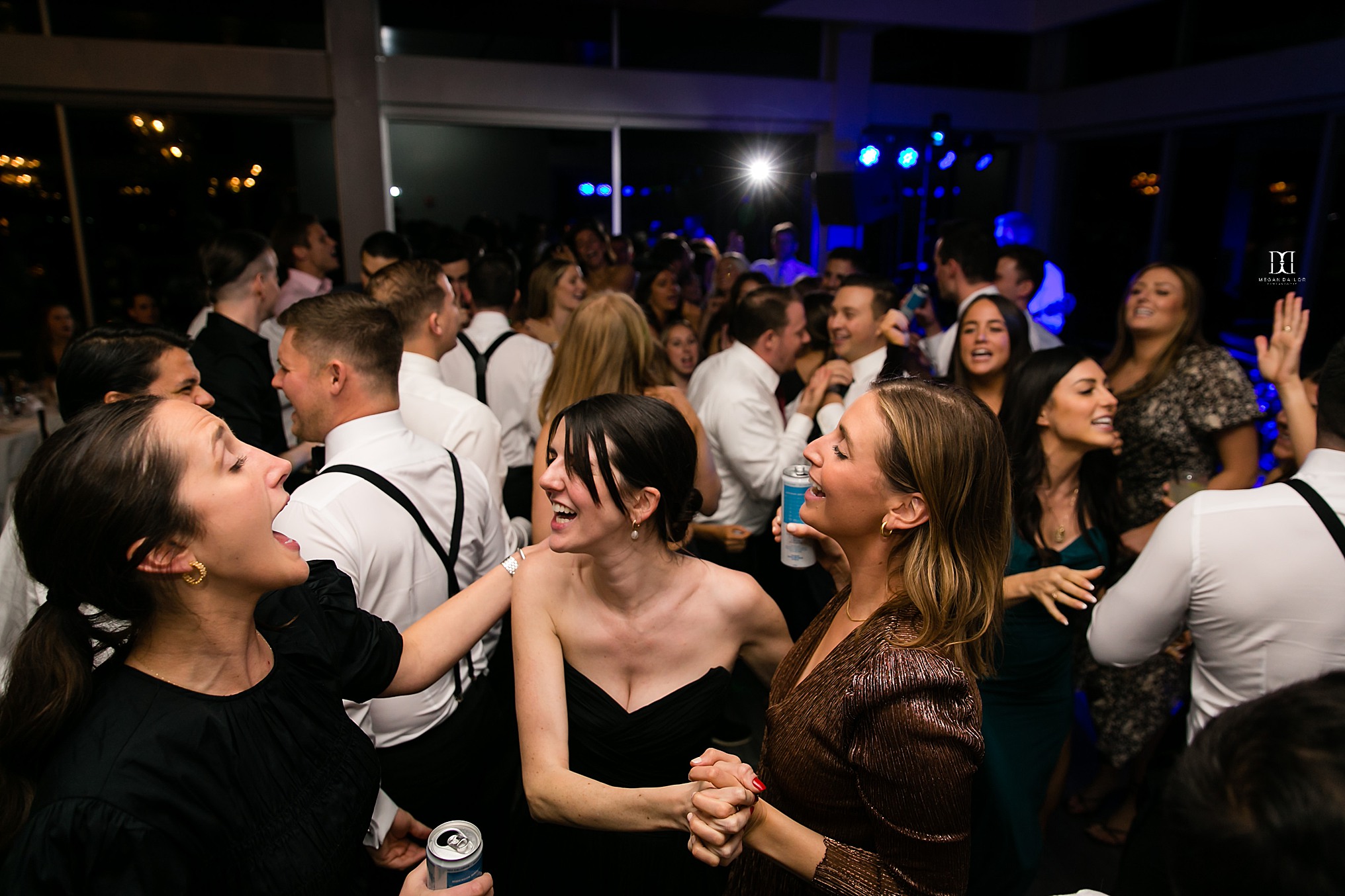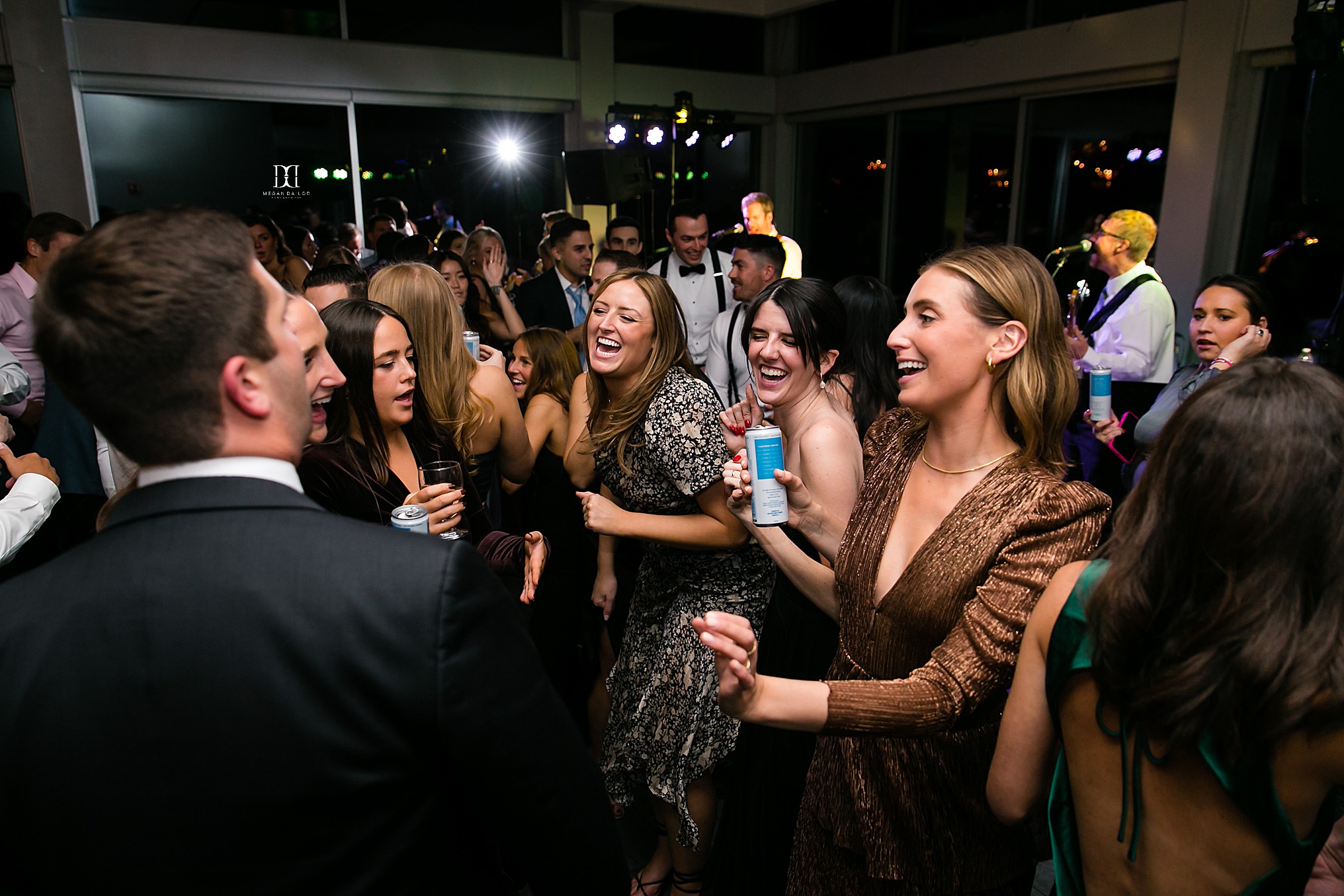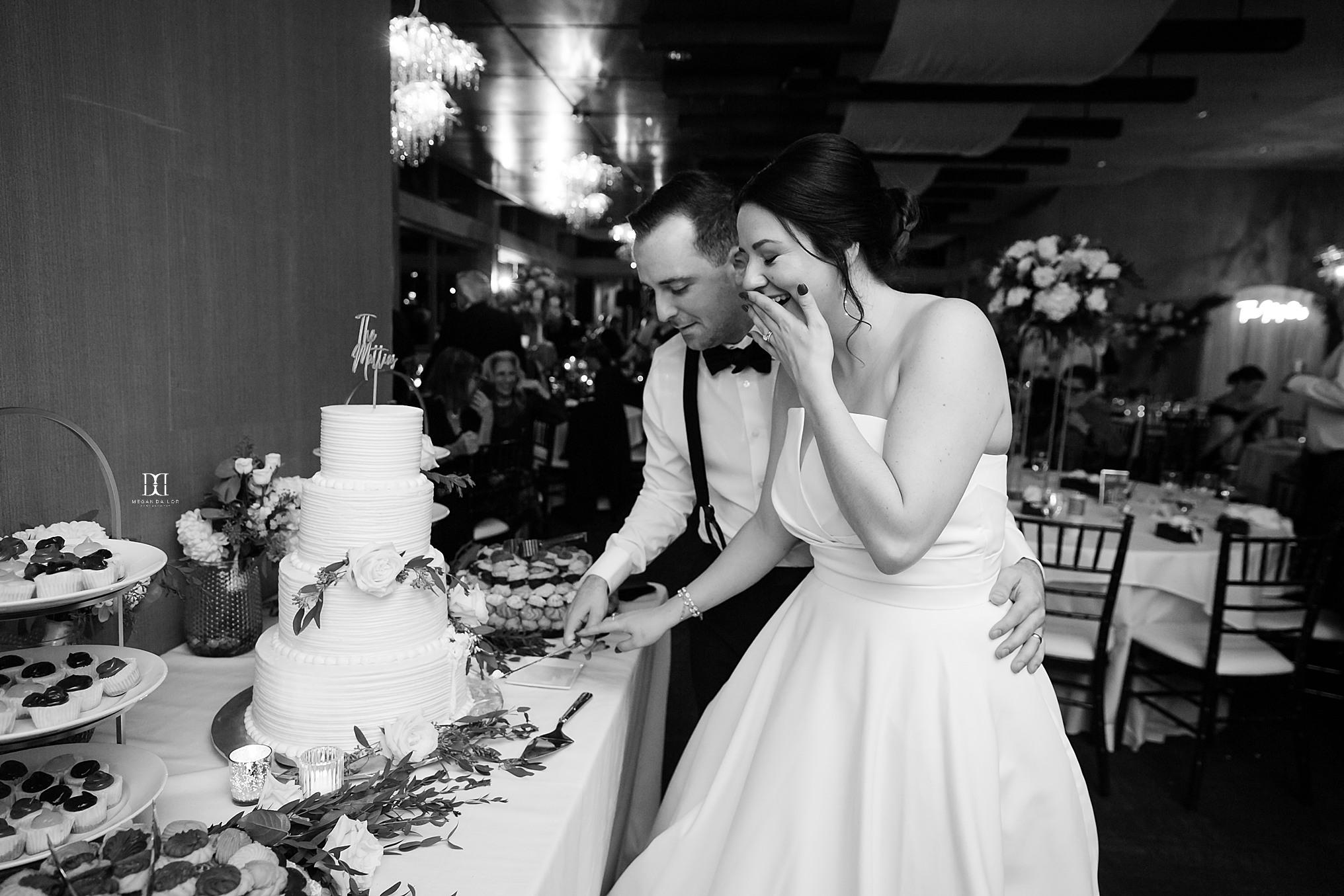 We all know about the bridal outfit change, but I think grooms should get a moment too! It might be subtle, but Matt busting out his Jordans part way through the reception was everything!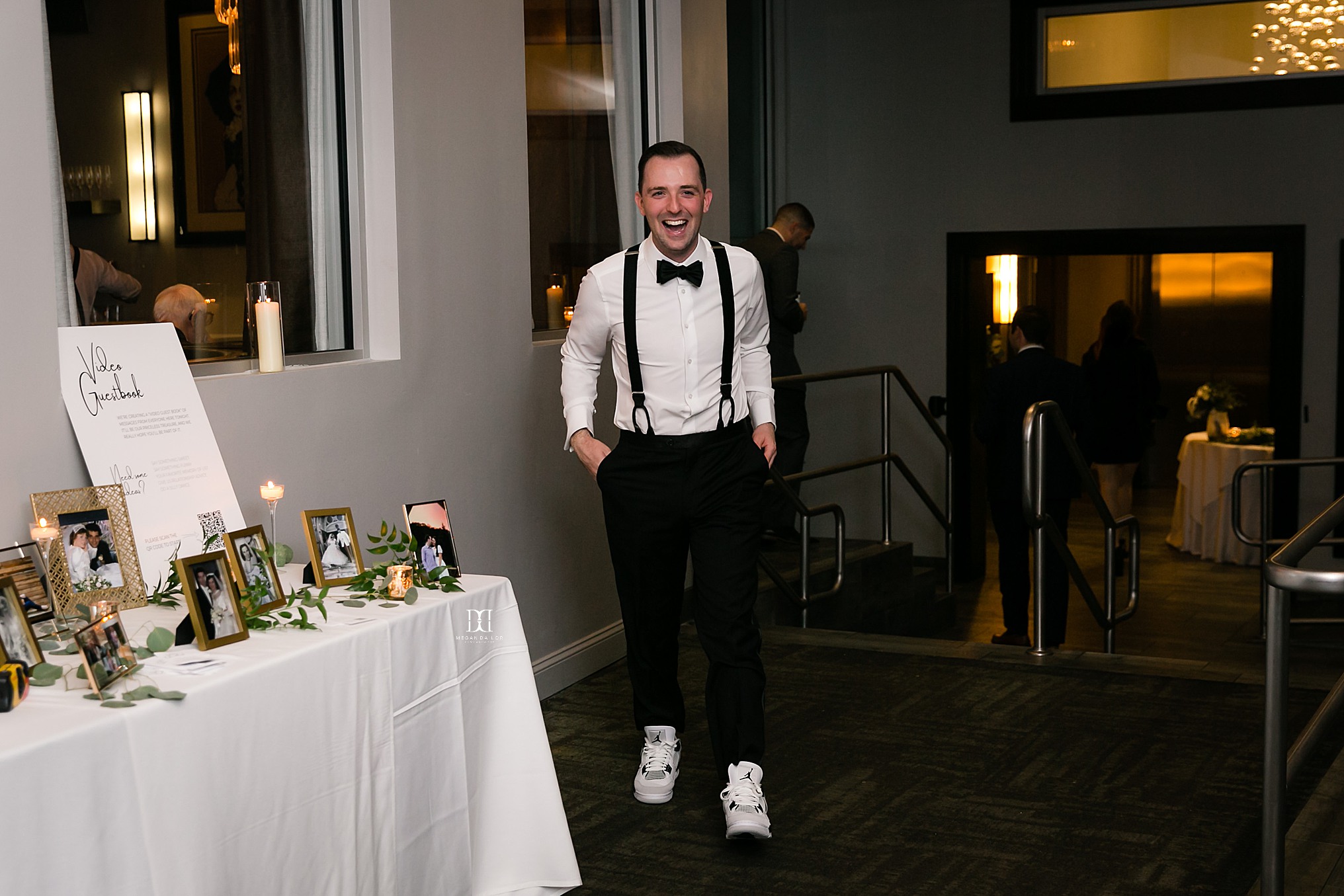 When sneakerehads wed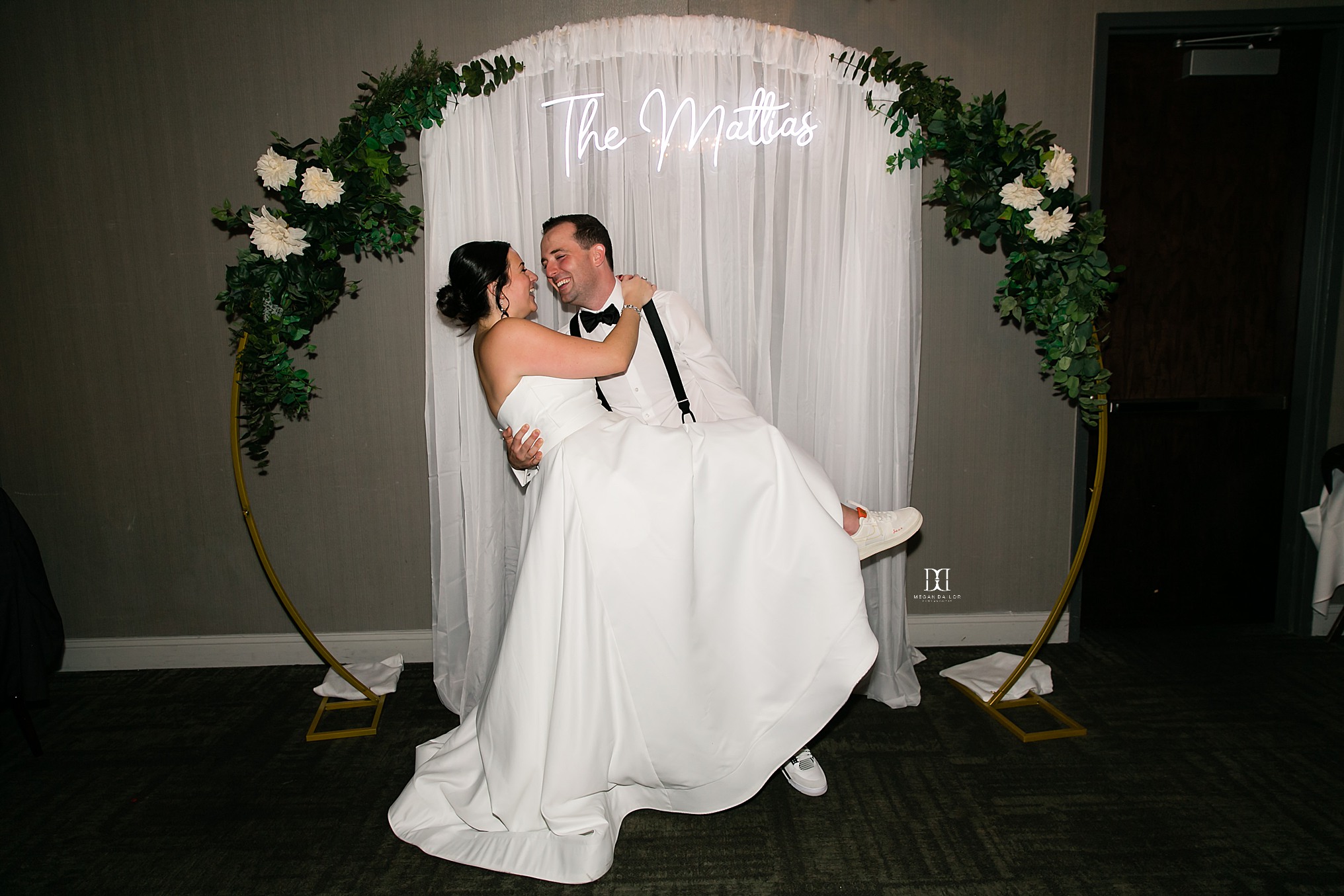 One of my favorites... so cute!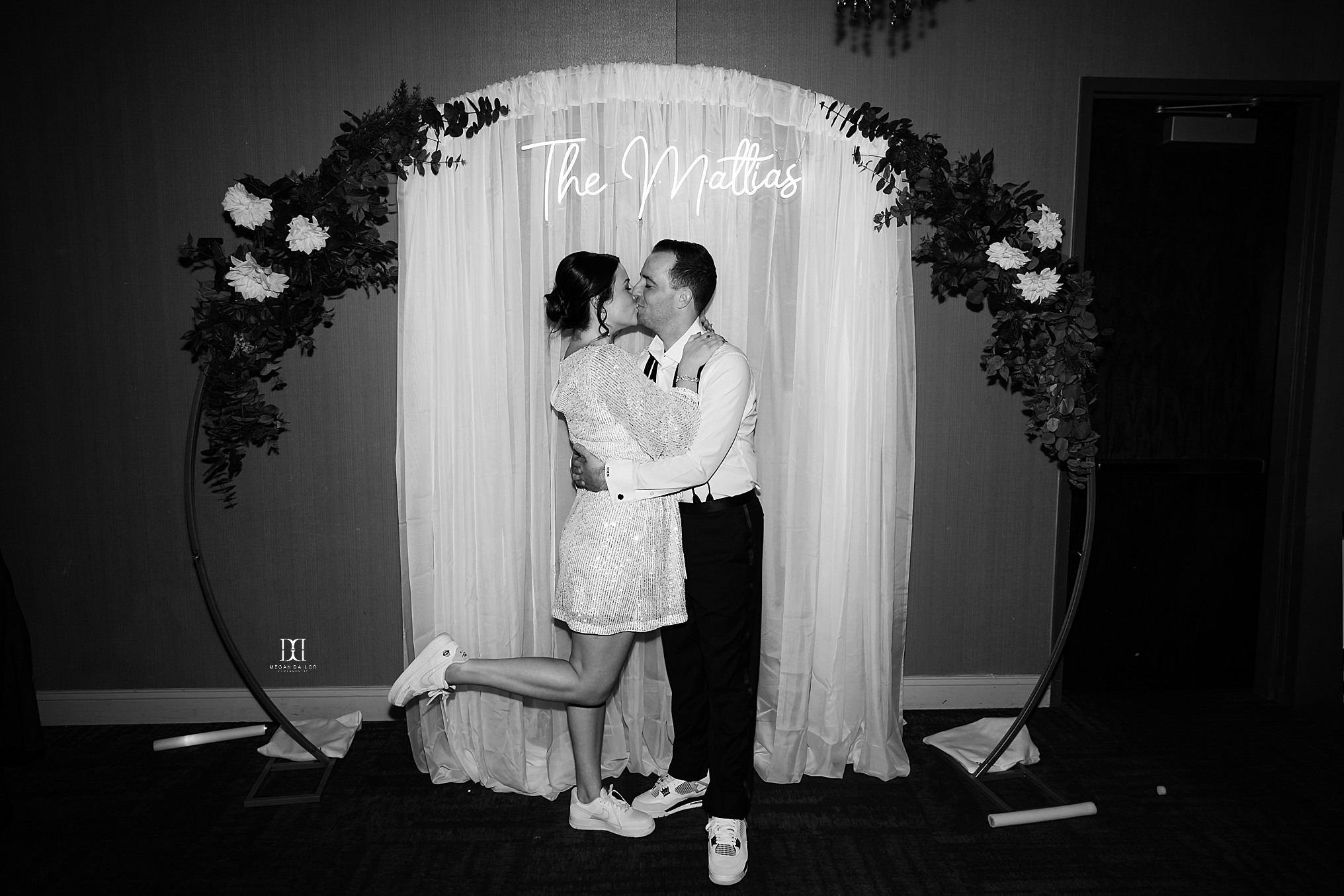 As with every Bonnie wedding, it is hard to pick out an MVP, but Matt brought moves and face to the dance floor all night and he just could not, would not be denied.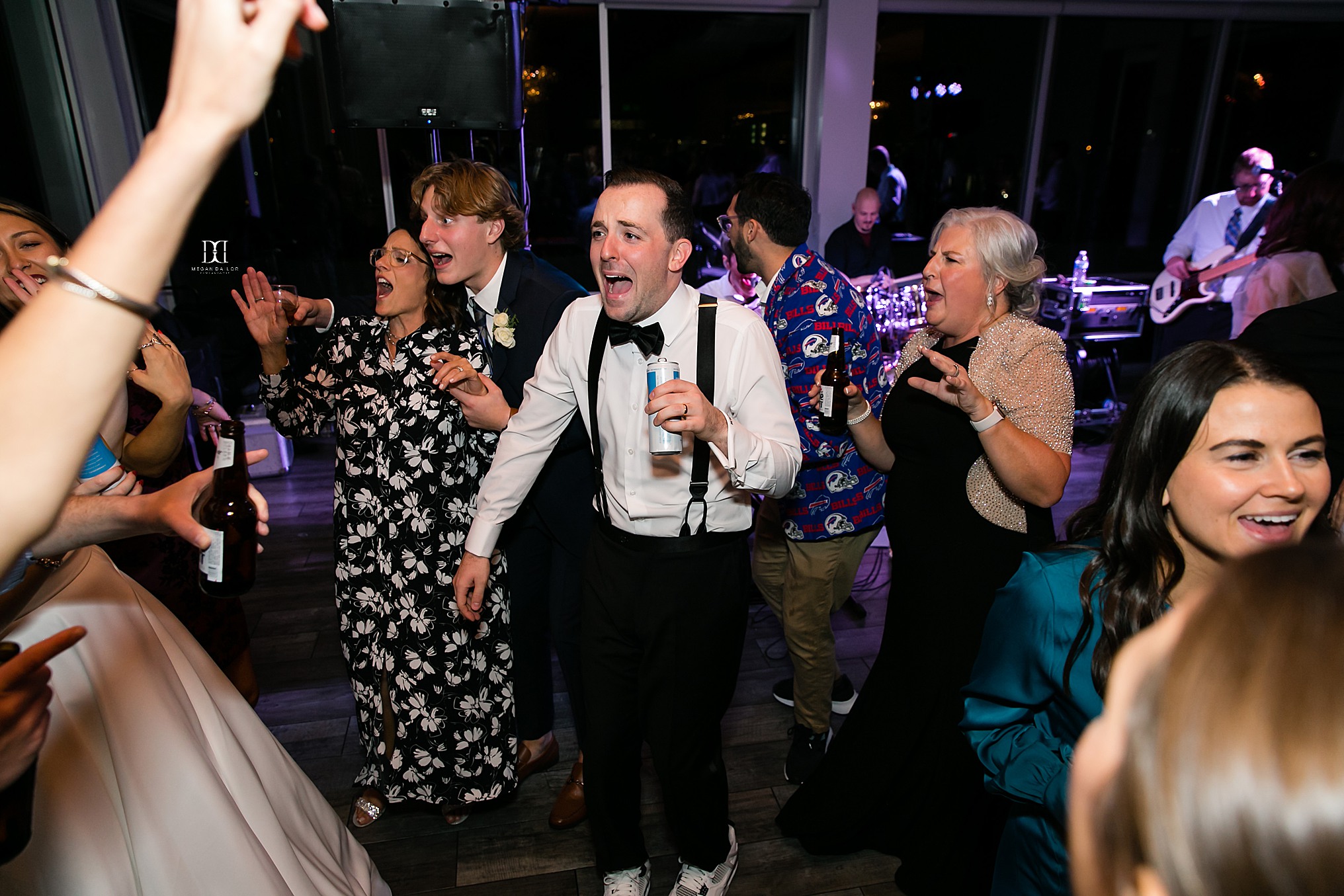 Here's to you, MVP!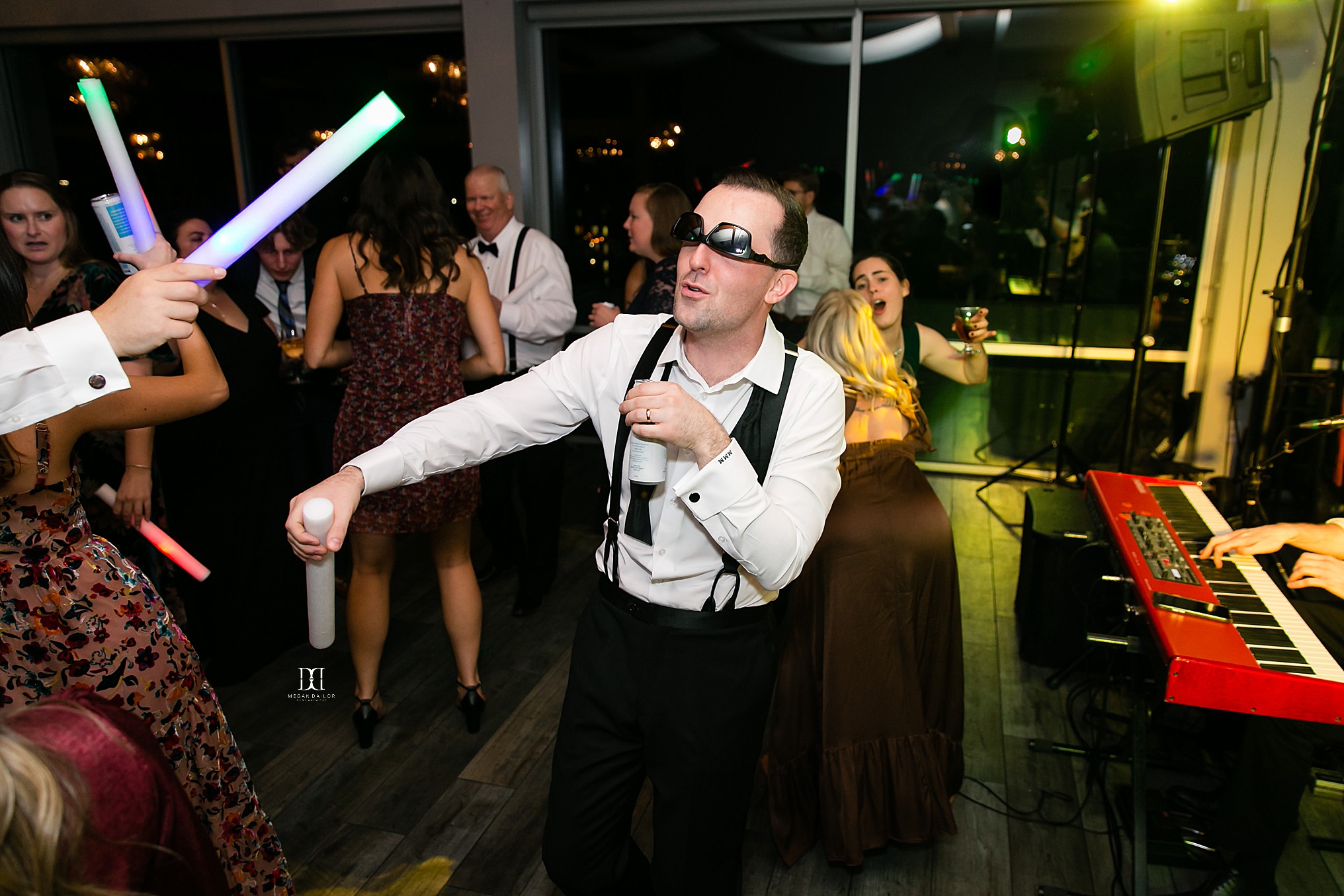 The Hannas! Love seeing these angels and so excited for their upcoming addition!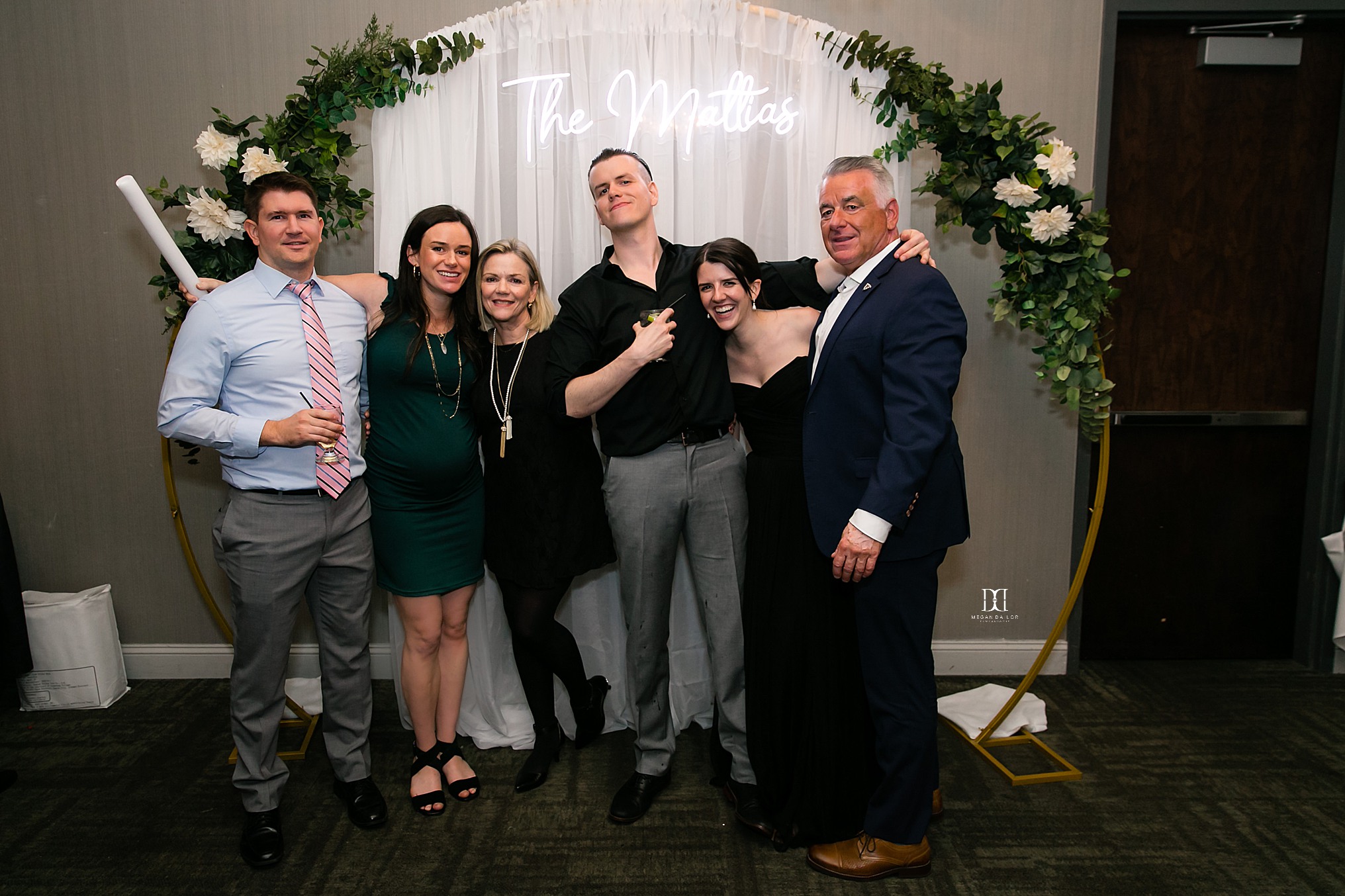 Hijinks. Hijinks in a truly gorgeous Bills blazer.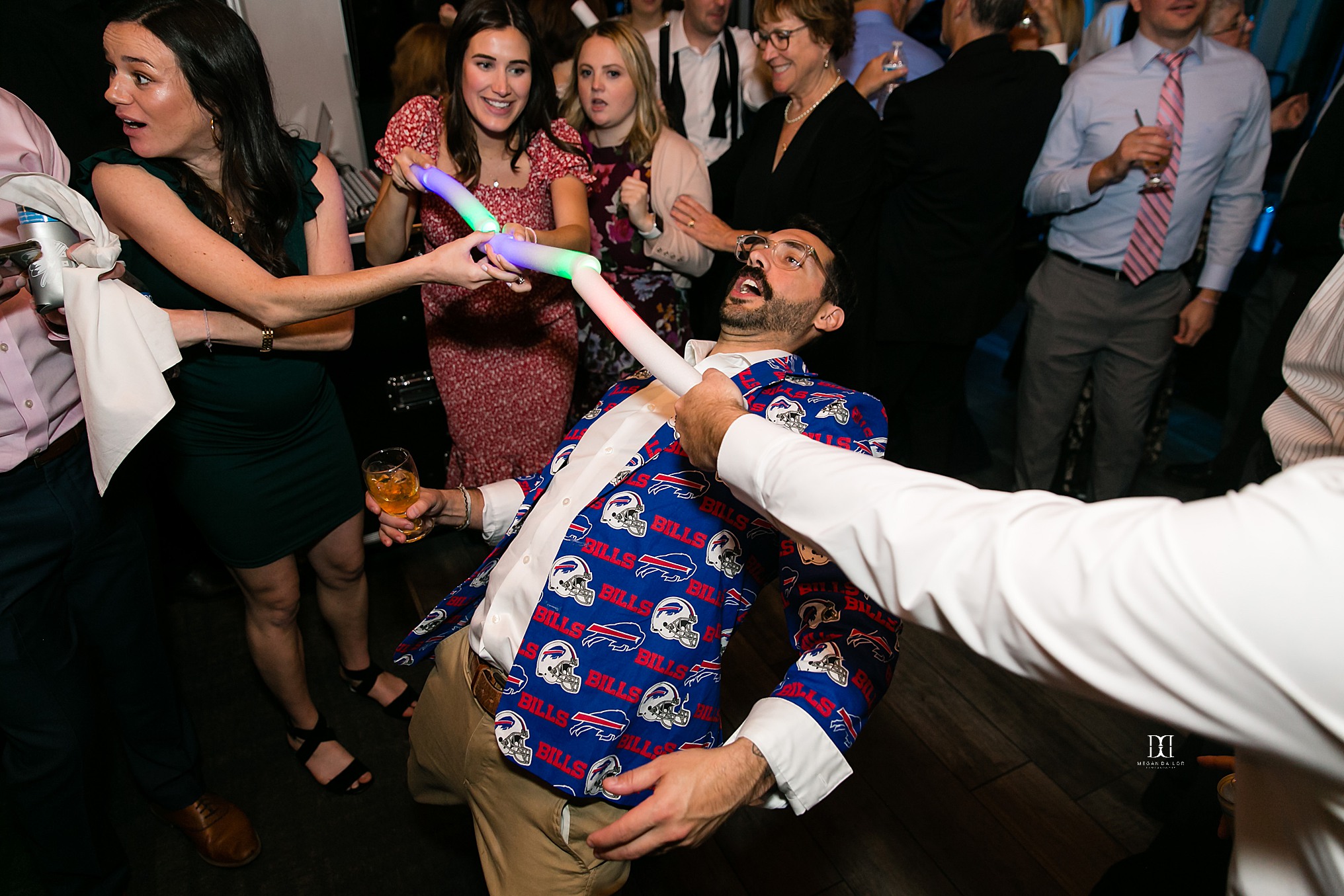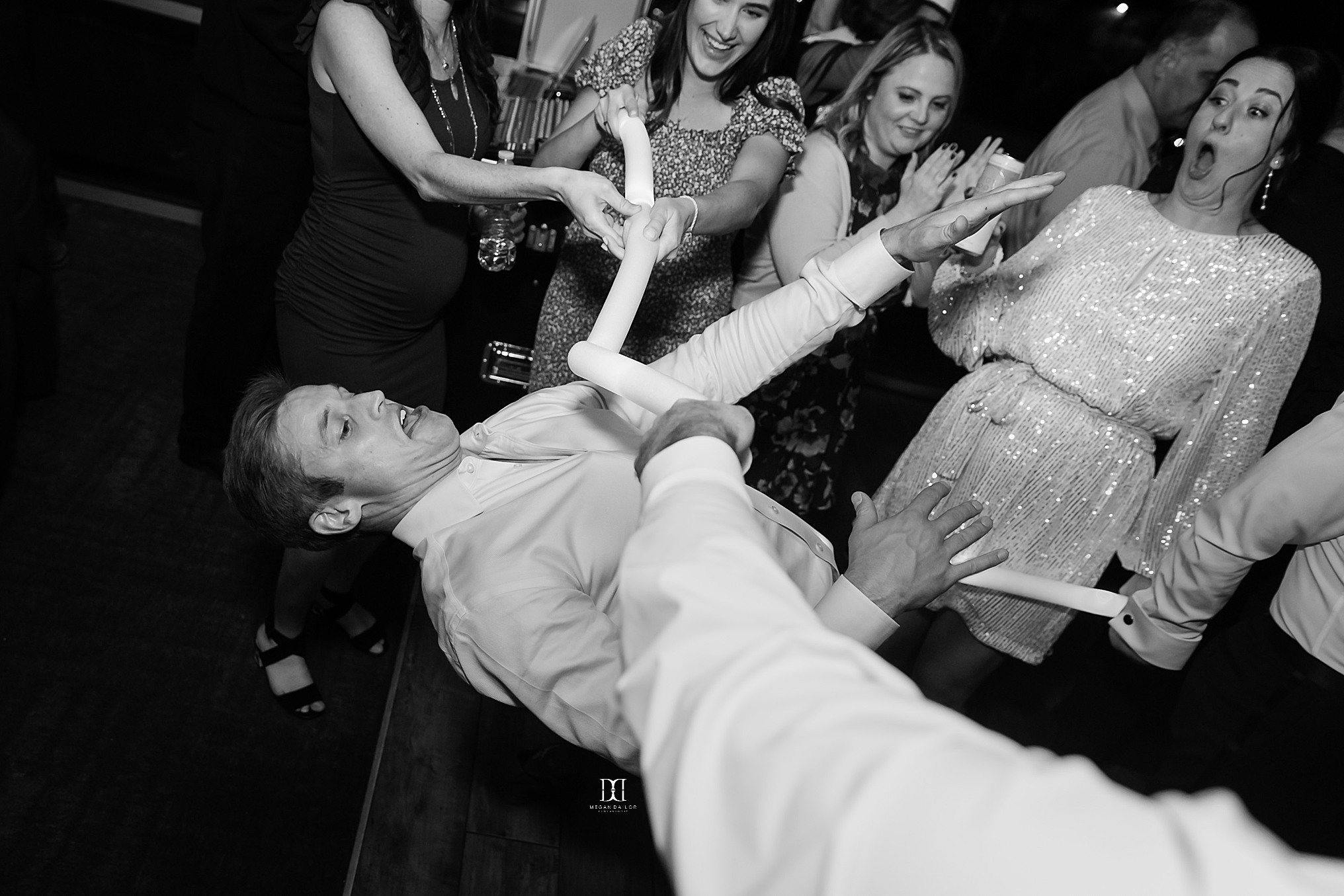 Neo?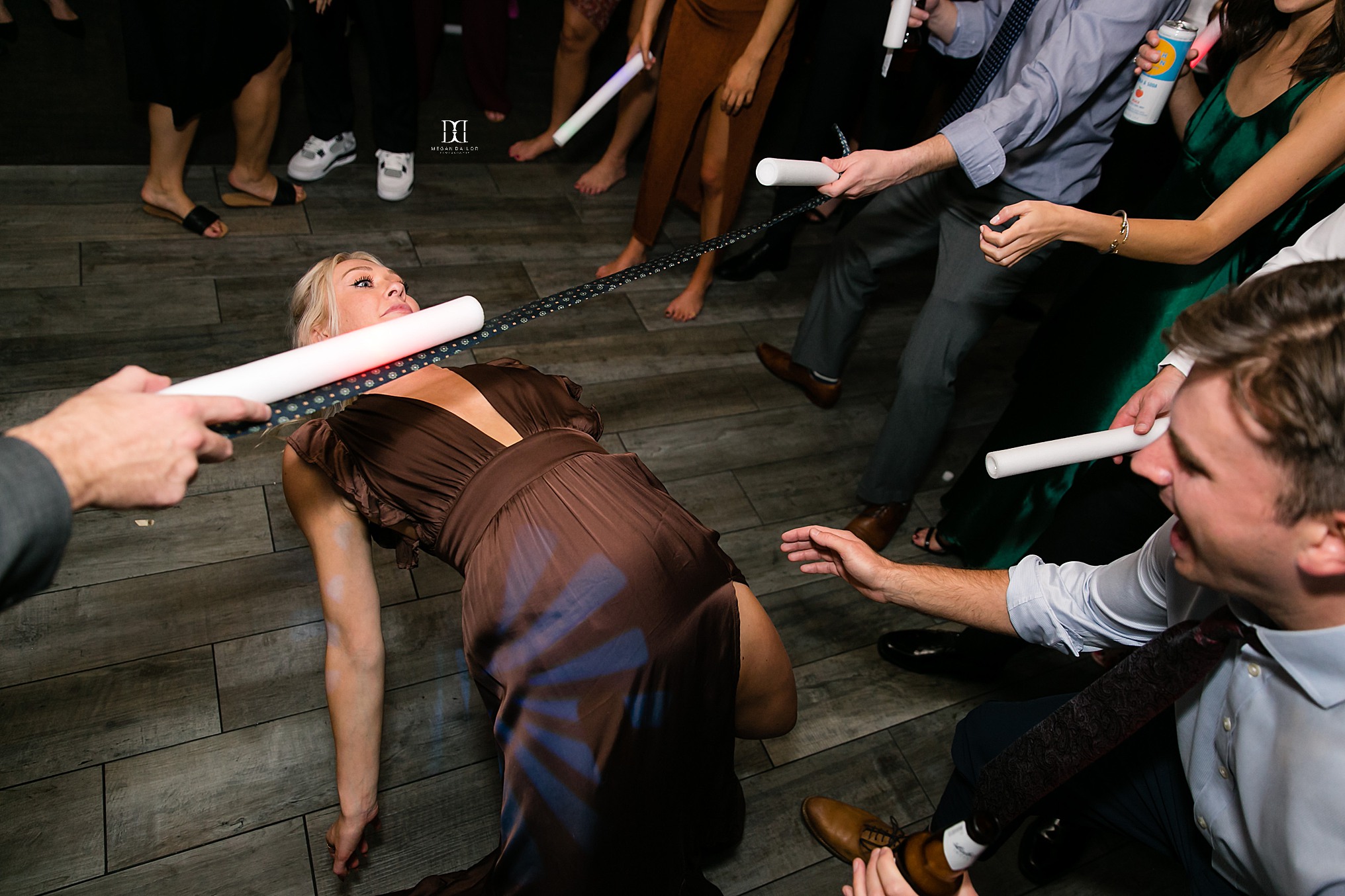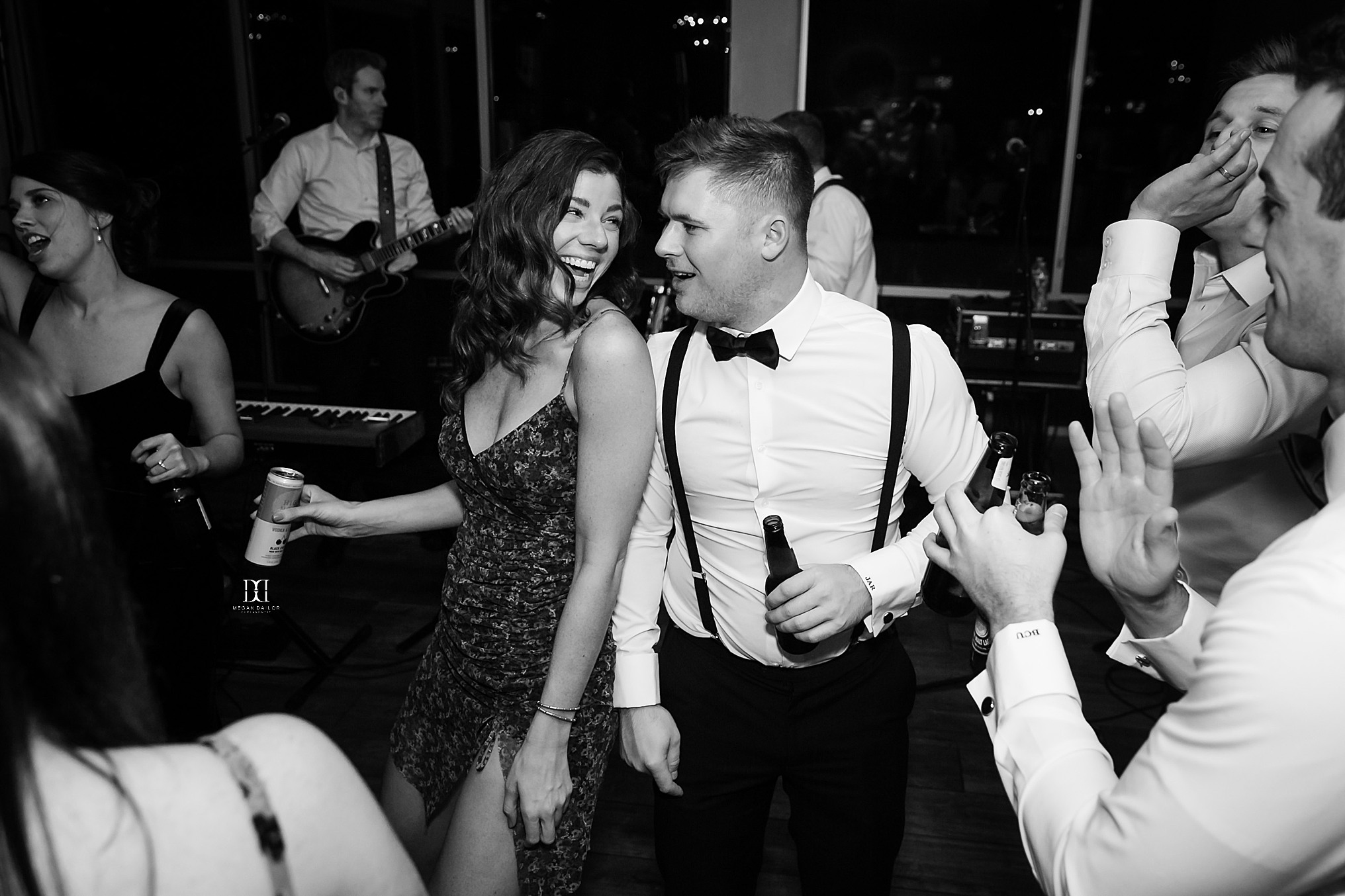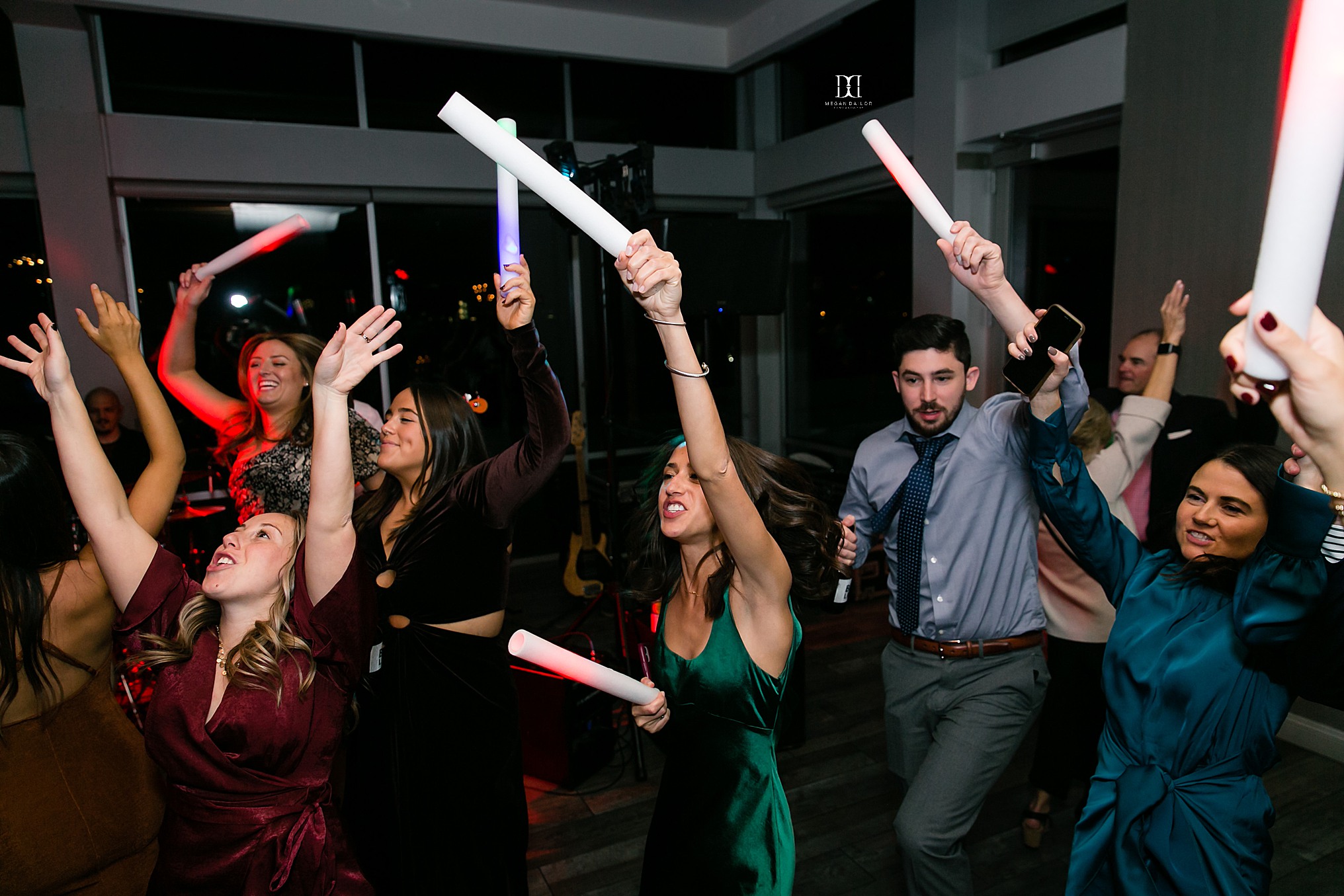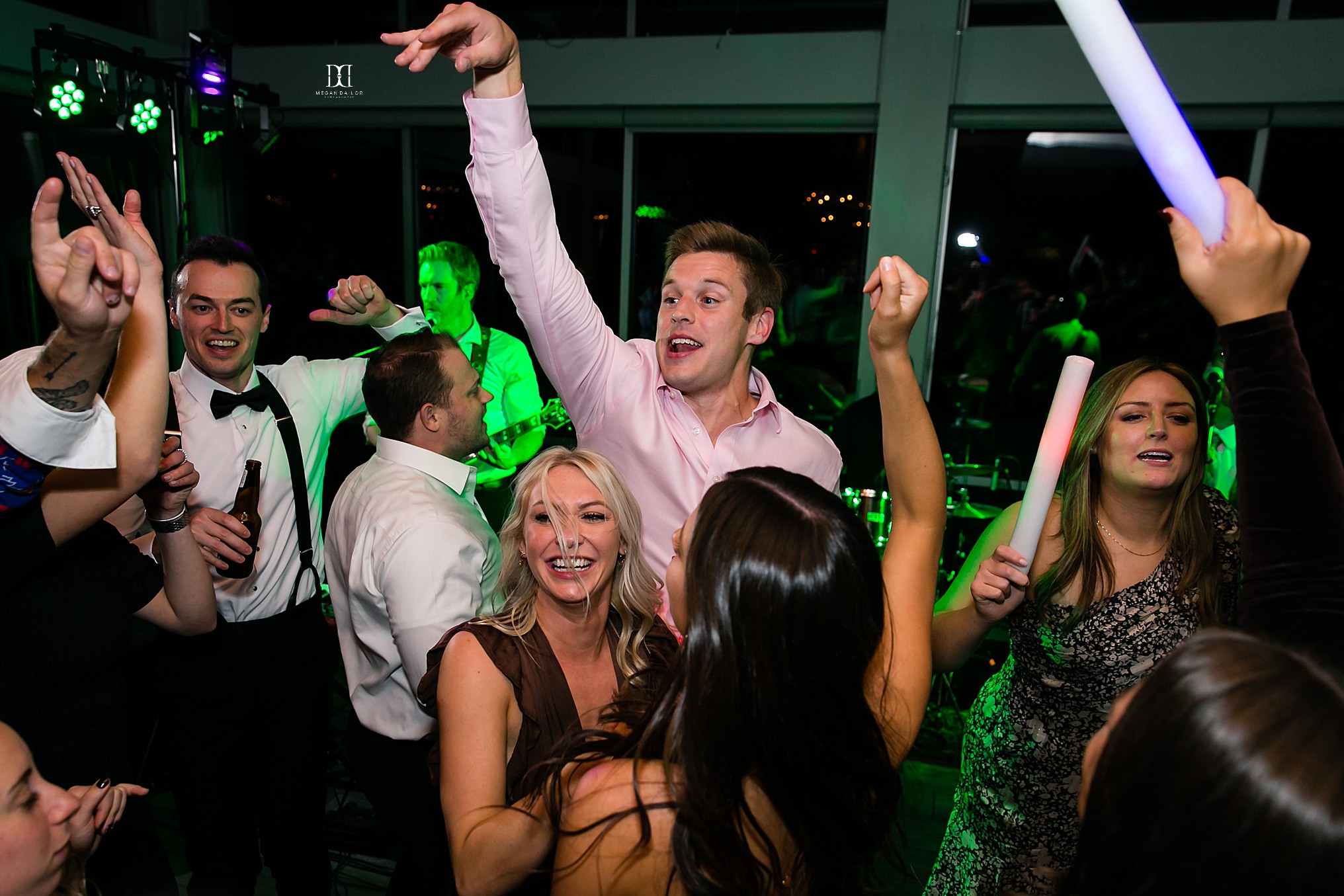 What an absolutely perfect day! Thank you Grace and Matt!!
Strathallan Wedding Photos