Strathallan wedding photos
When Roc met Vermont! Stef and Tom met in college in New England and found such a perfect balance in each other. Both are whip-smart and Stef's reticence is an adorable contrast to Tom's extroversion. It was so fun to spend the day with these two, their loving families and their hilarious friends! It was absolutely perfect, and led to a ton of gorgeous Strathallan wedding photos! Congratulations Stef and Tom!!!
I love making little vignettes of all the details- the wedding invitations, jewelry, shoes and whatever else I can find! My couples spend so much time planning everything, it's important to document. These beautiful watercolor wedding invitations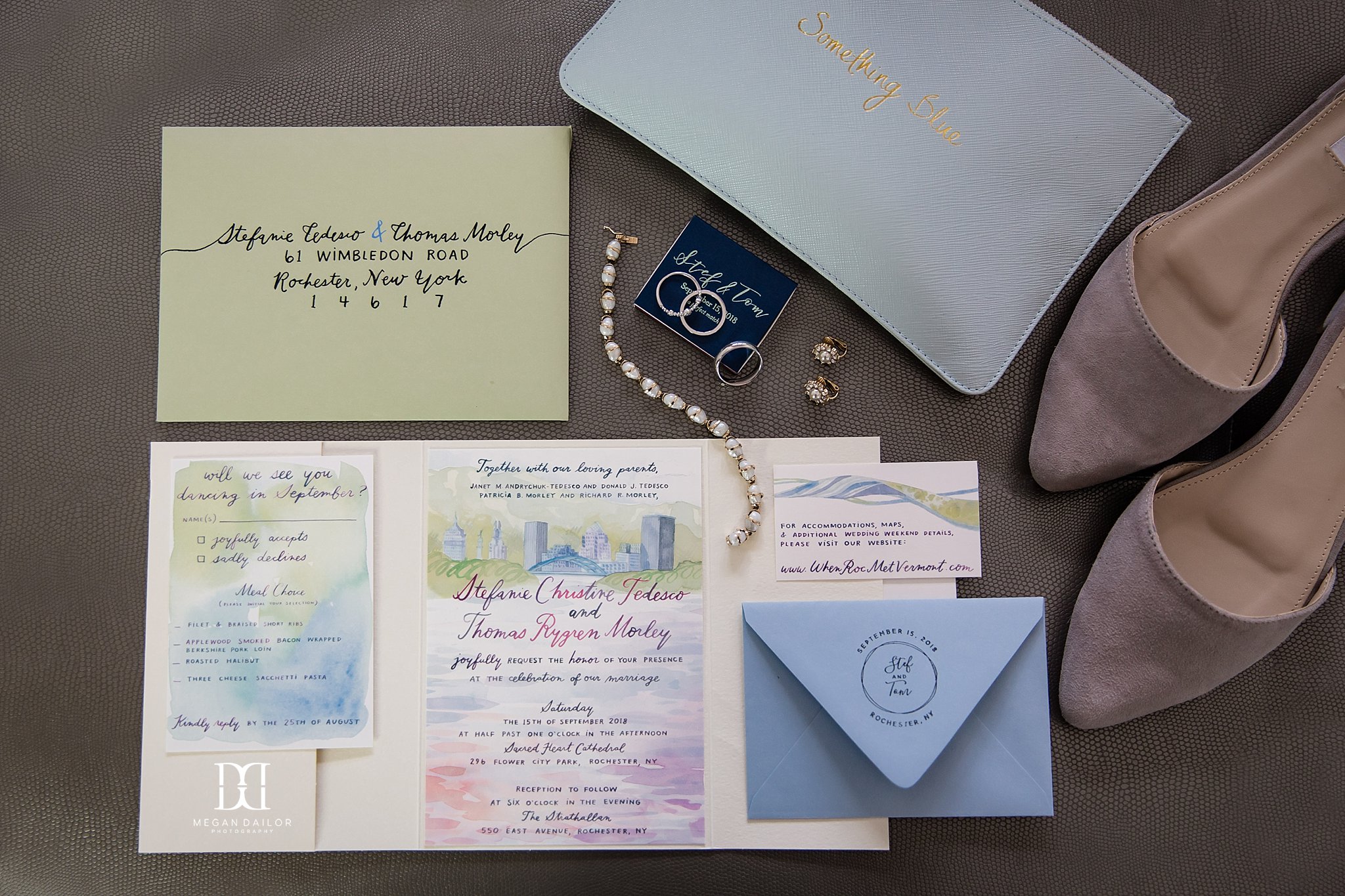 Stef's bridesmaids had the cutest reactions when they saw her in her wedding dress!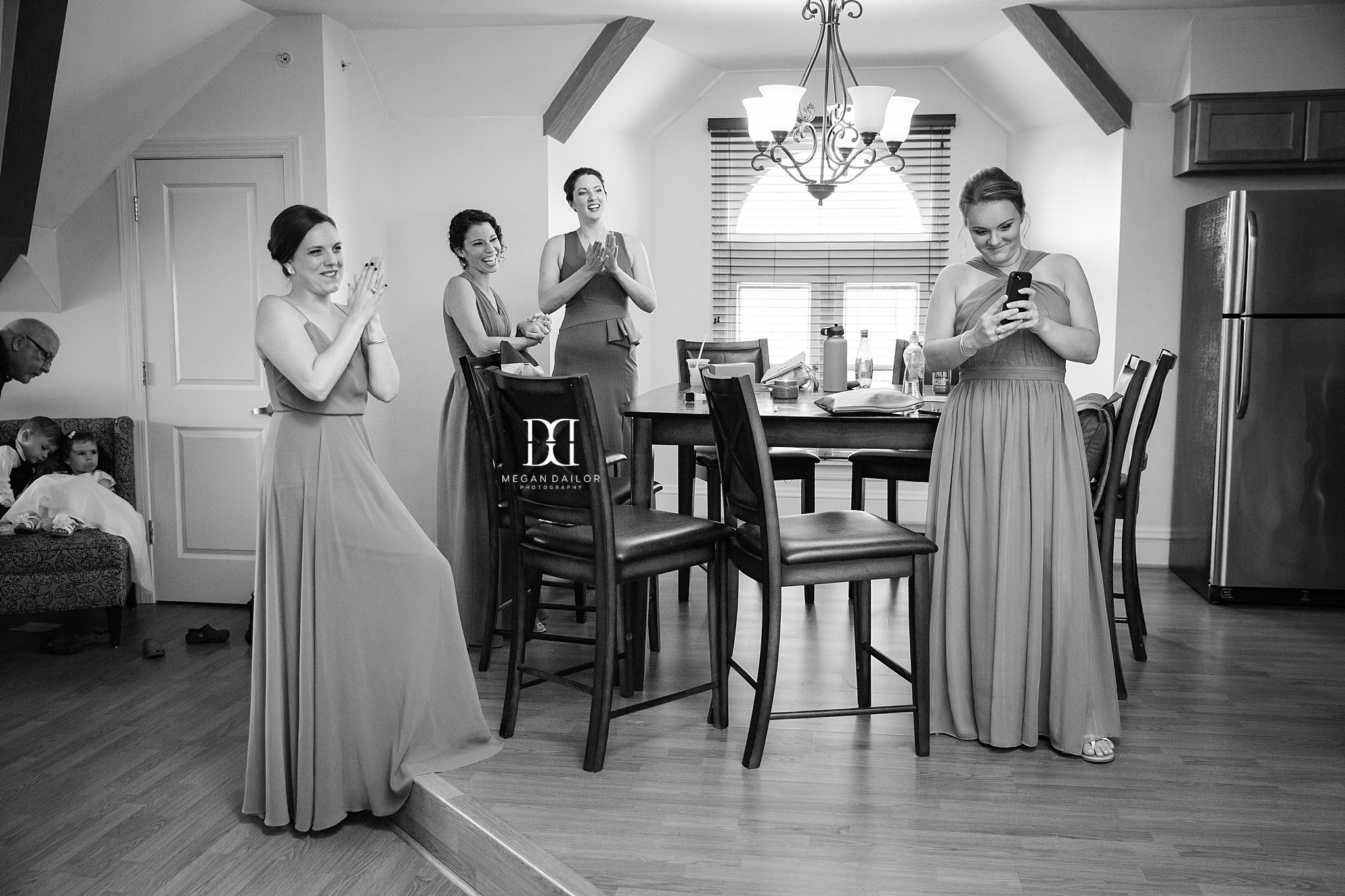 7 on Strath is a great place to stay and get ready for the wedding day! Lots of light and very pretty inside.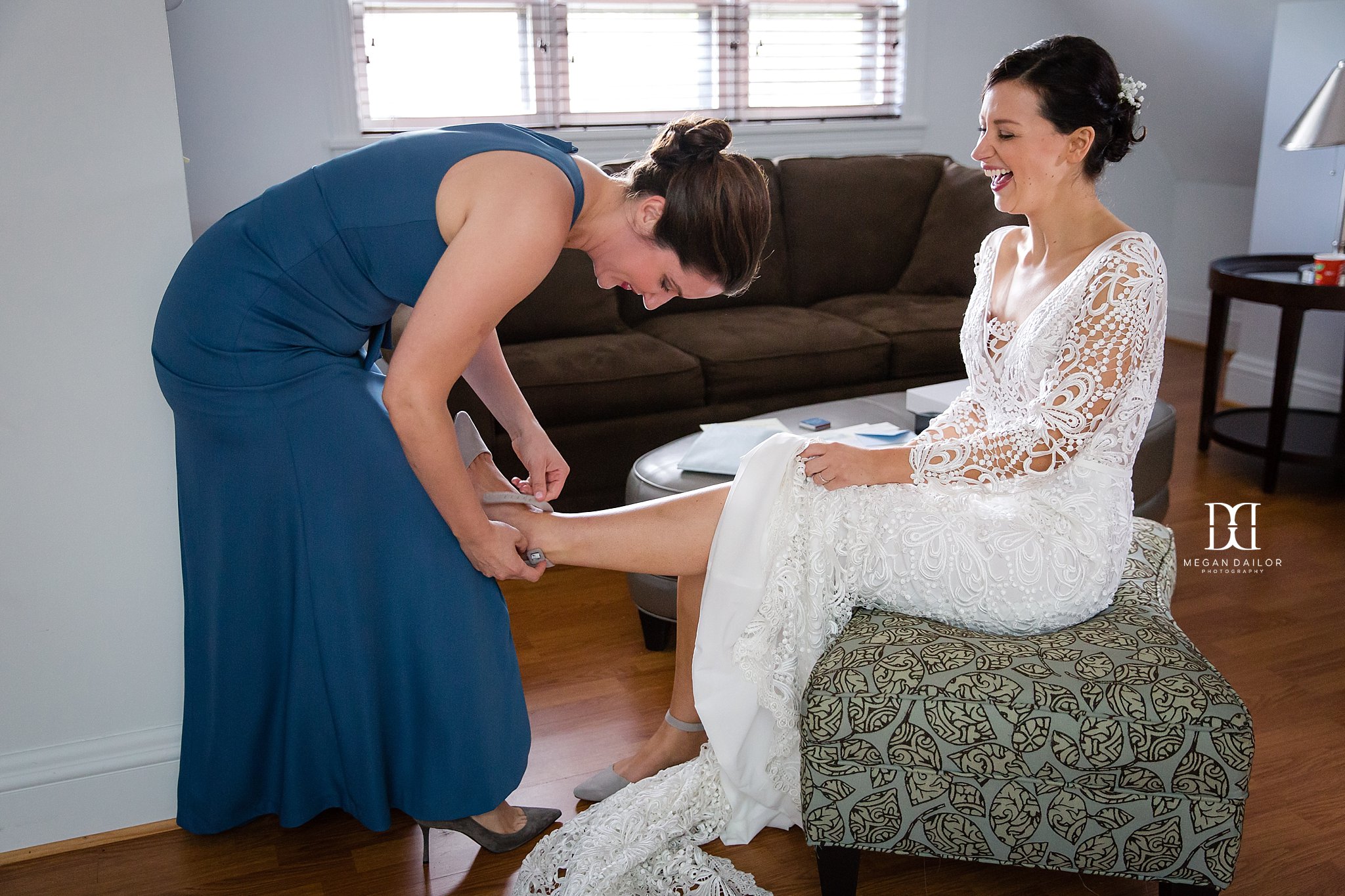 OMG little flower girl Catherine... I love her lean. I have a whole album on my phone of my three-year-old niece doing what we call the "waitress who is sick of your nonsense stance." This one could fit right in! "I'm on my break." 😀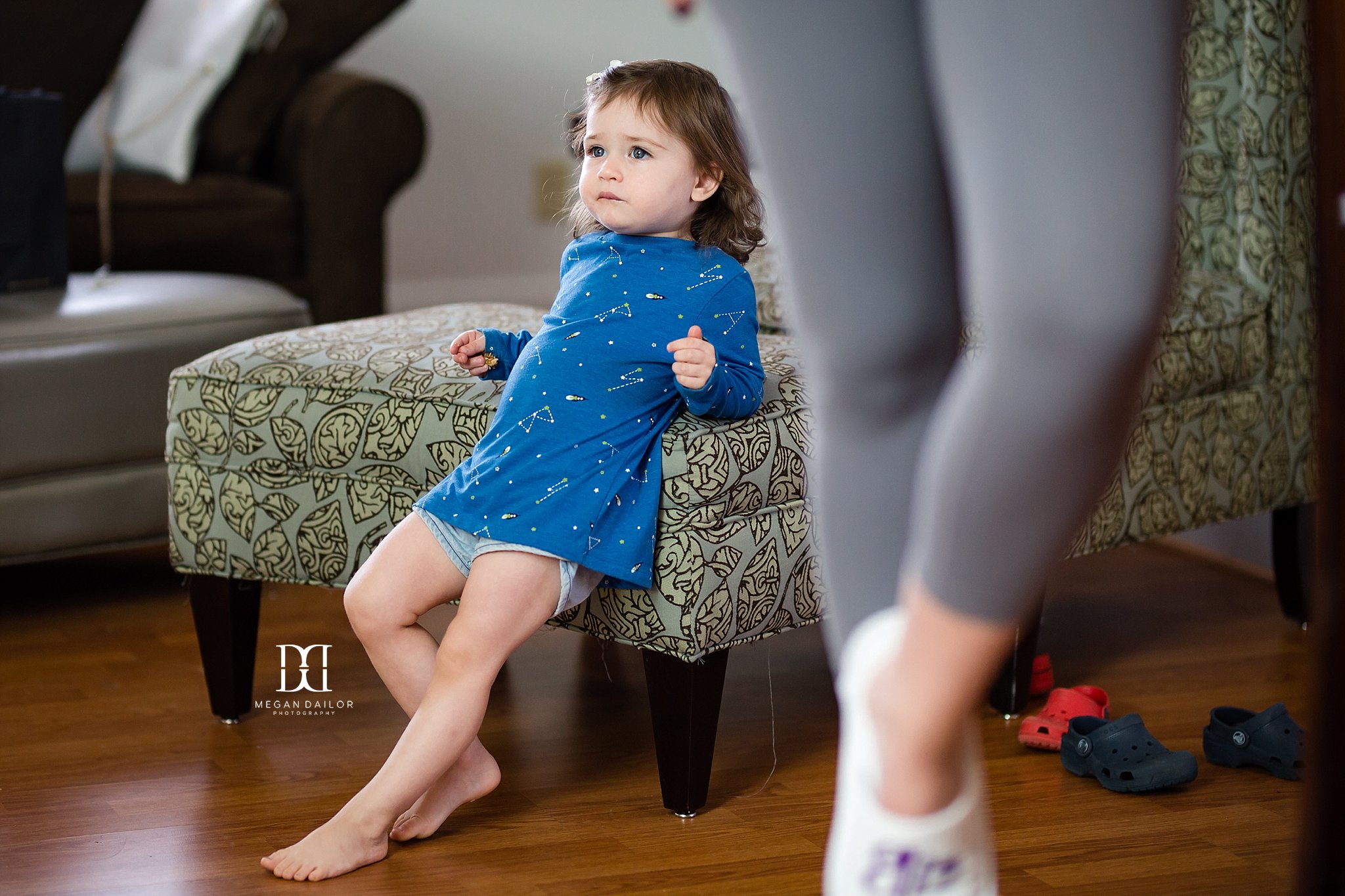 In Stef's family, the tradition is for the couple to walk down the aisle together before the ceremony. They're walking into this new chapter together. I LOVE this. Their faces say it all!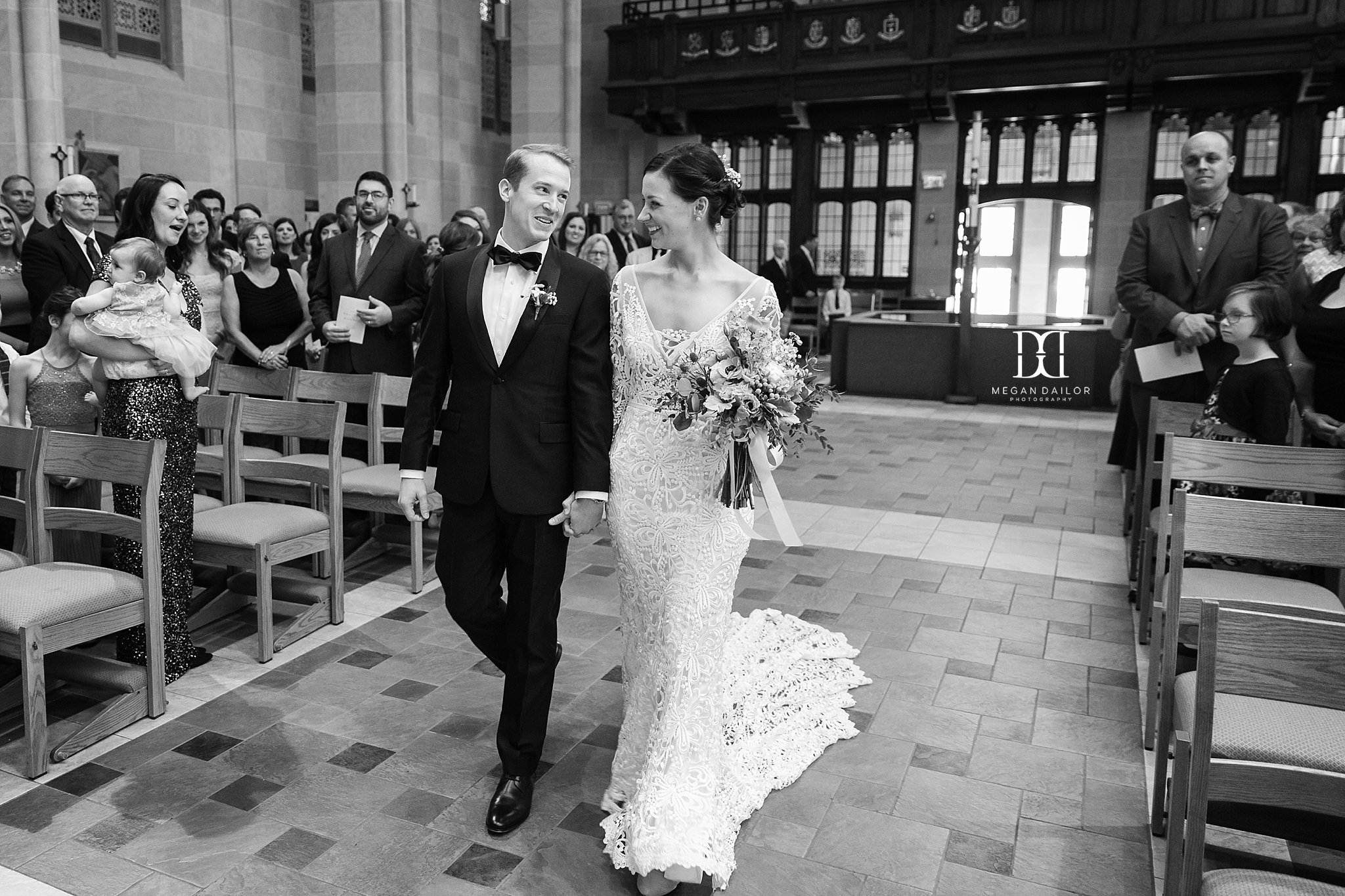 Sacred Heart Cathedral is so lovely.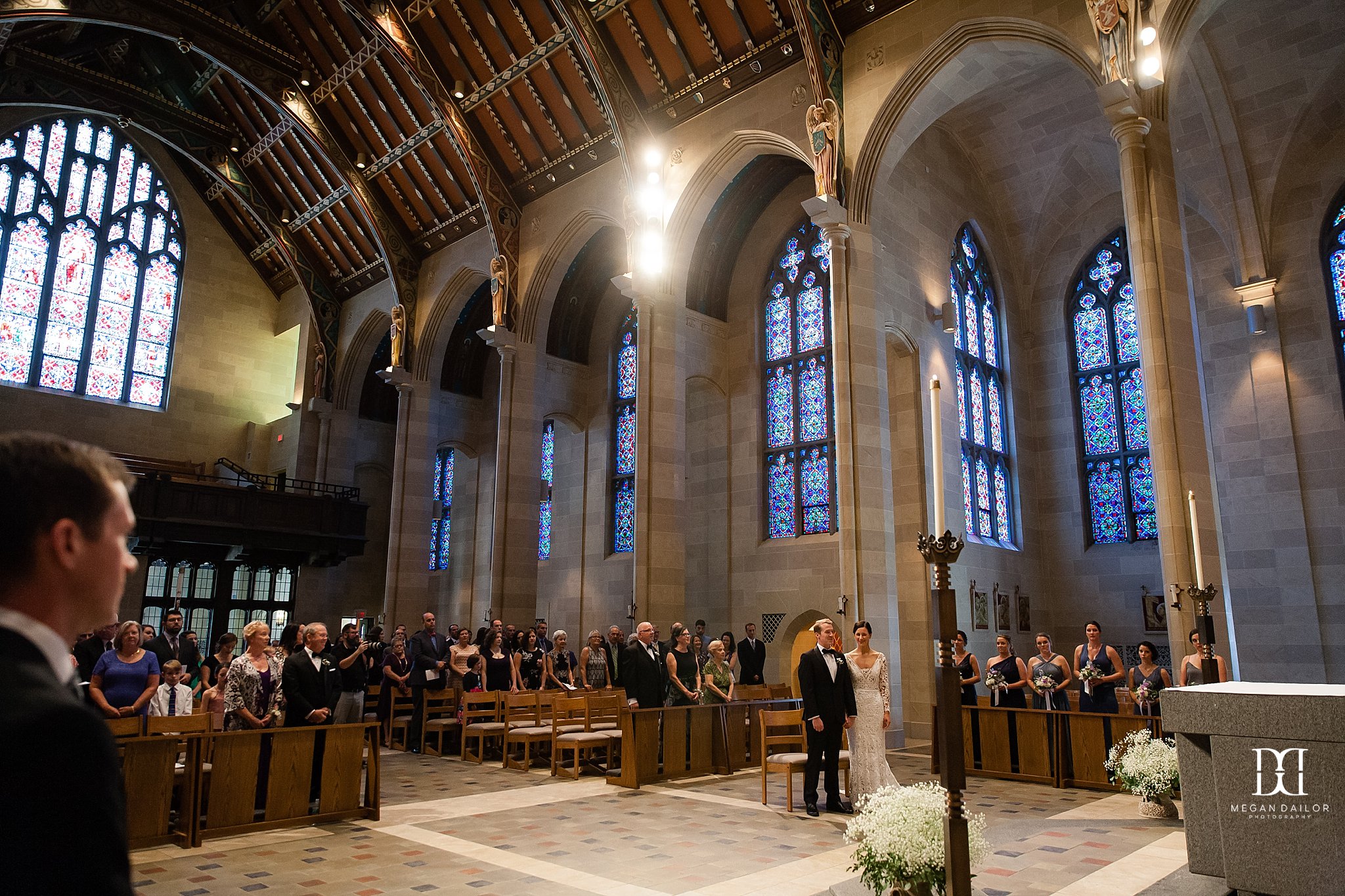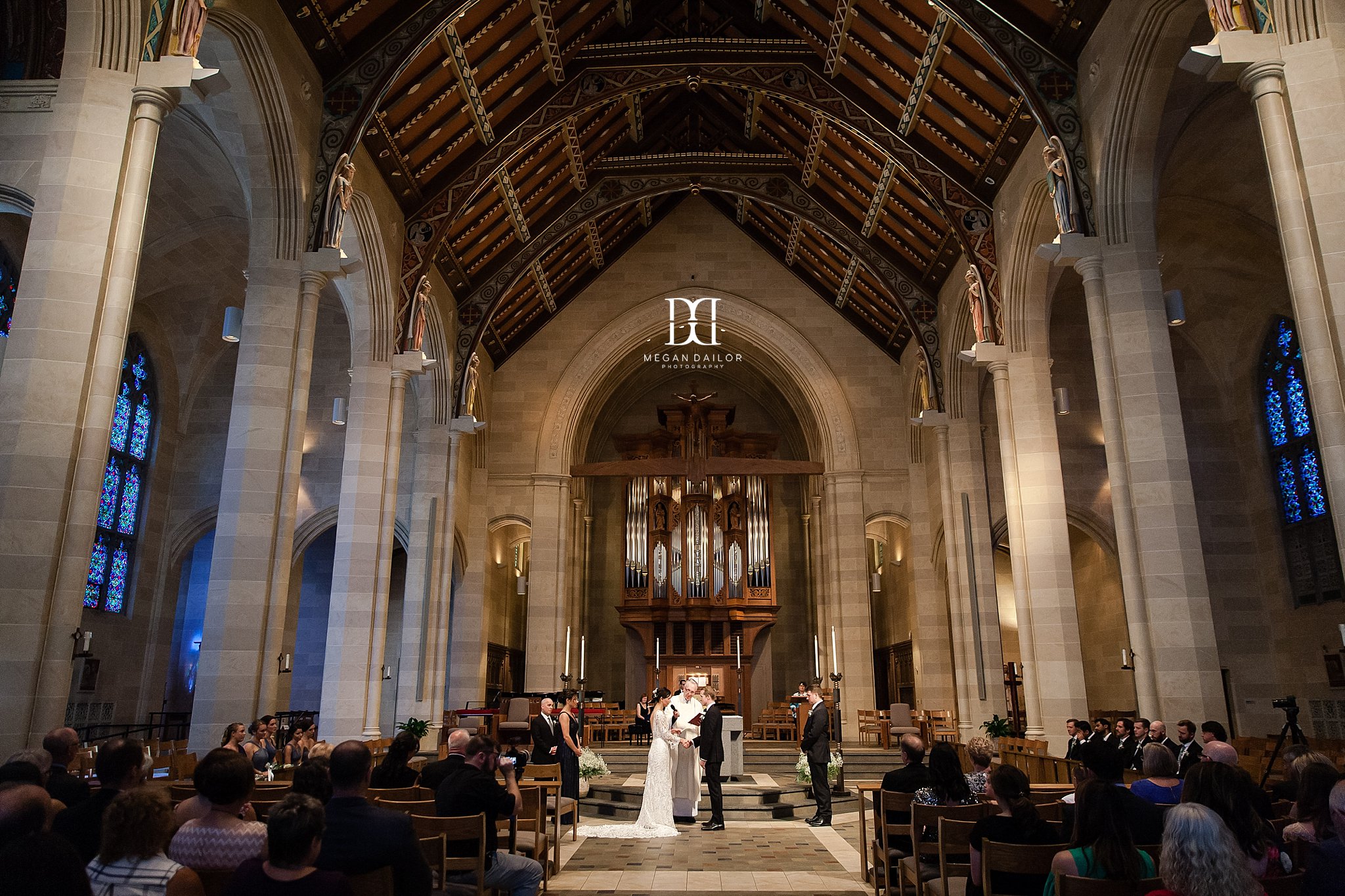 All of the smiles for these two during their wedding ceremony.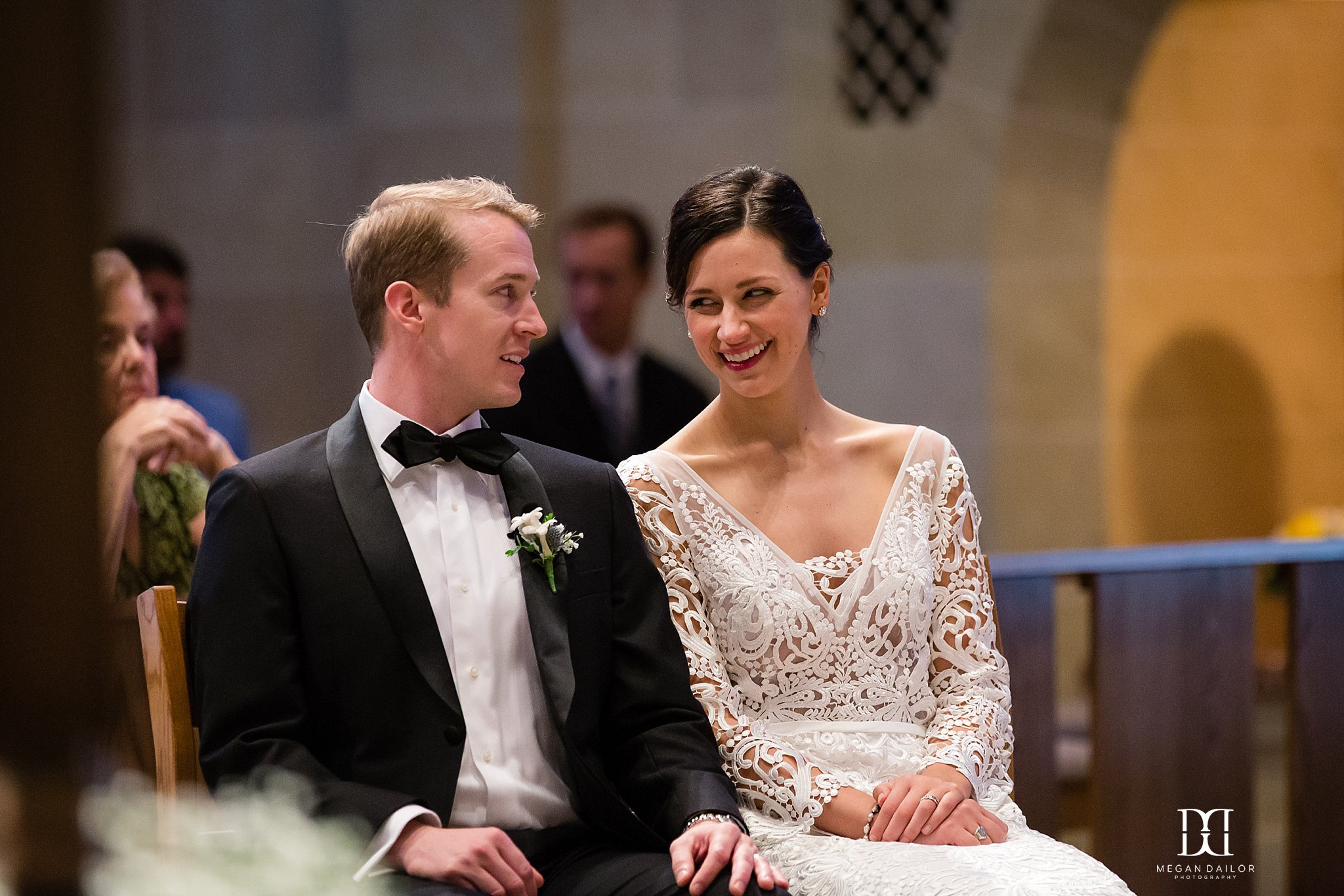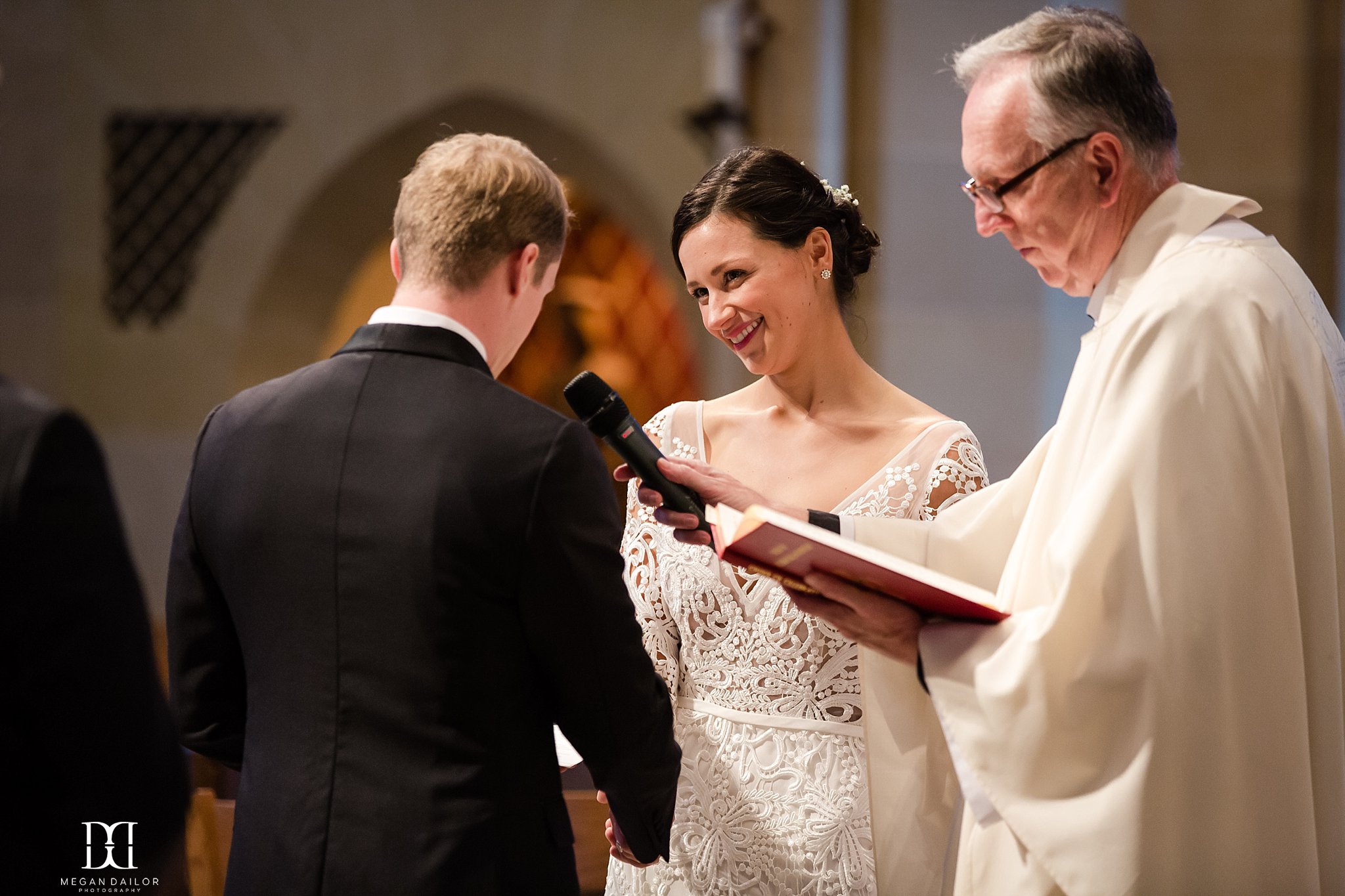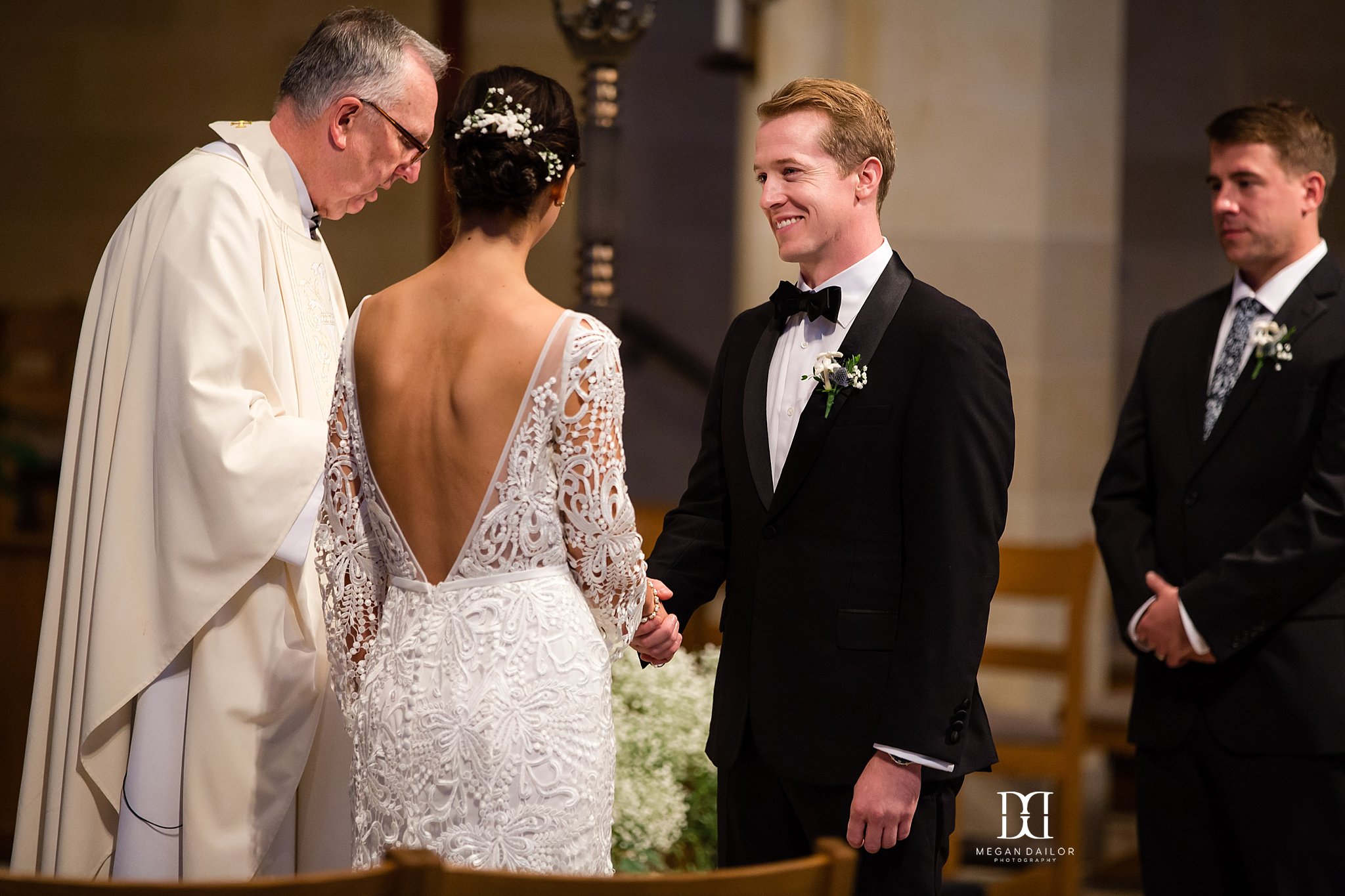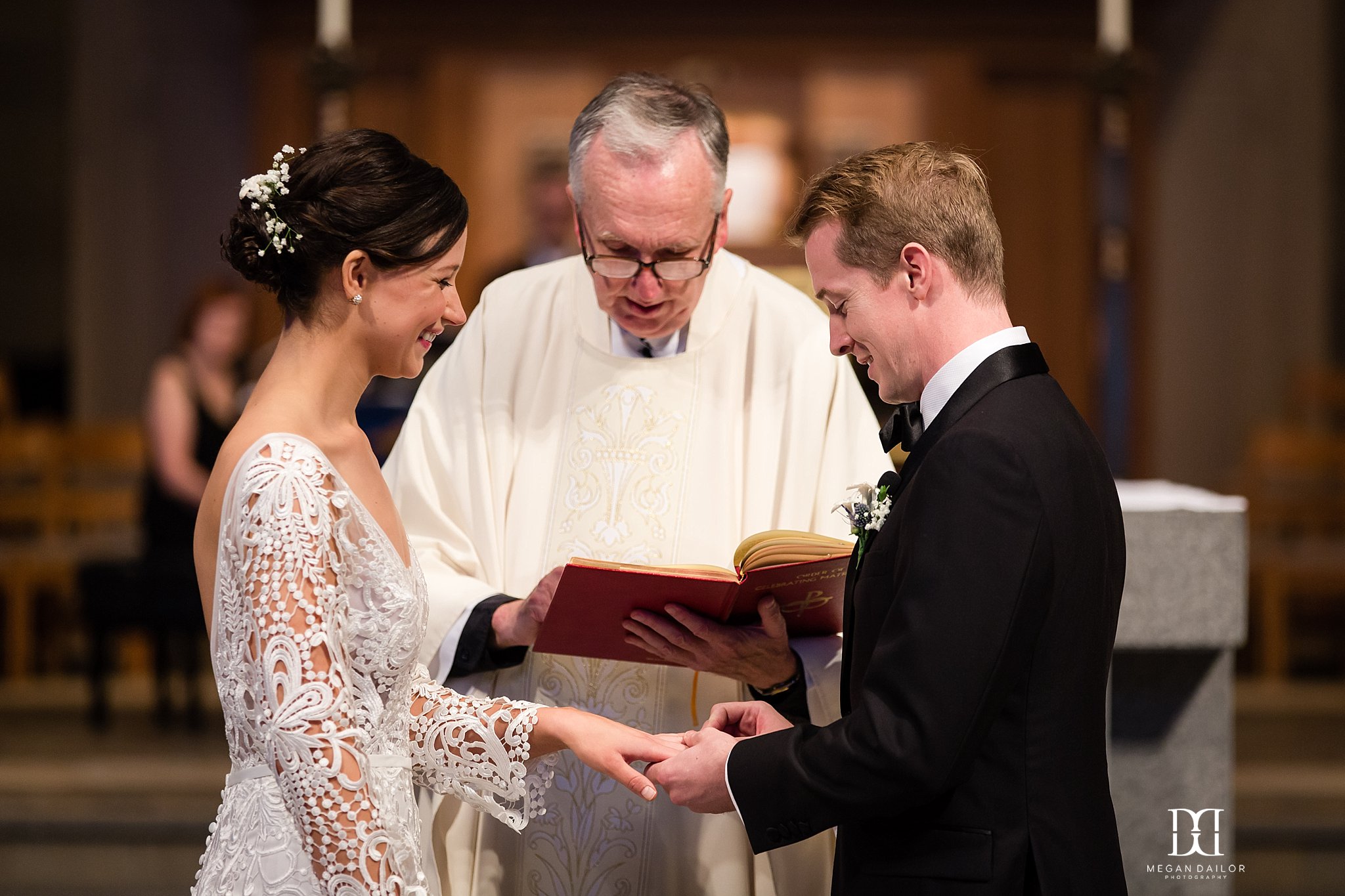 First kiss as man and wife!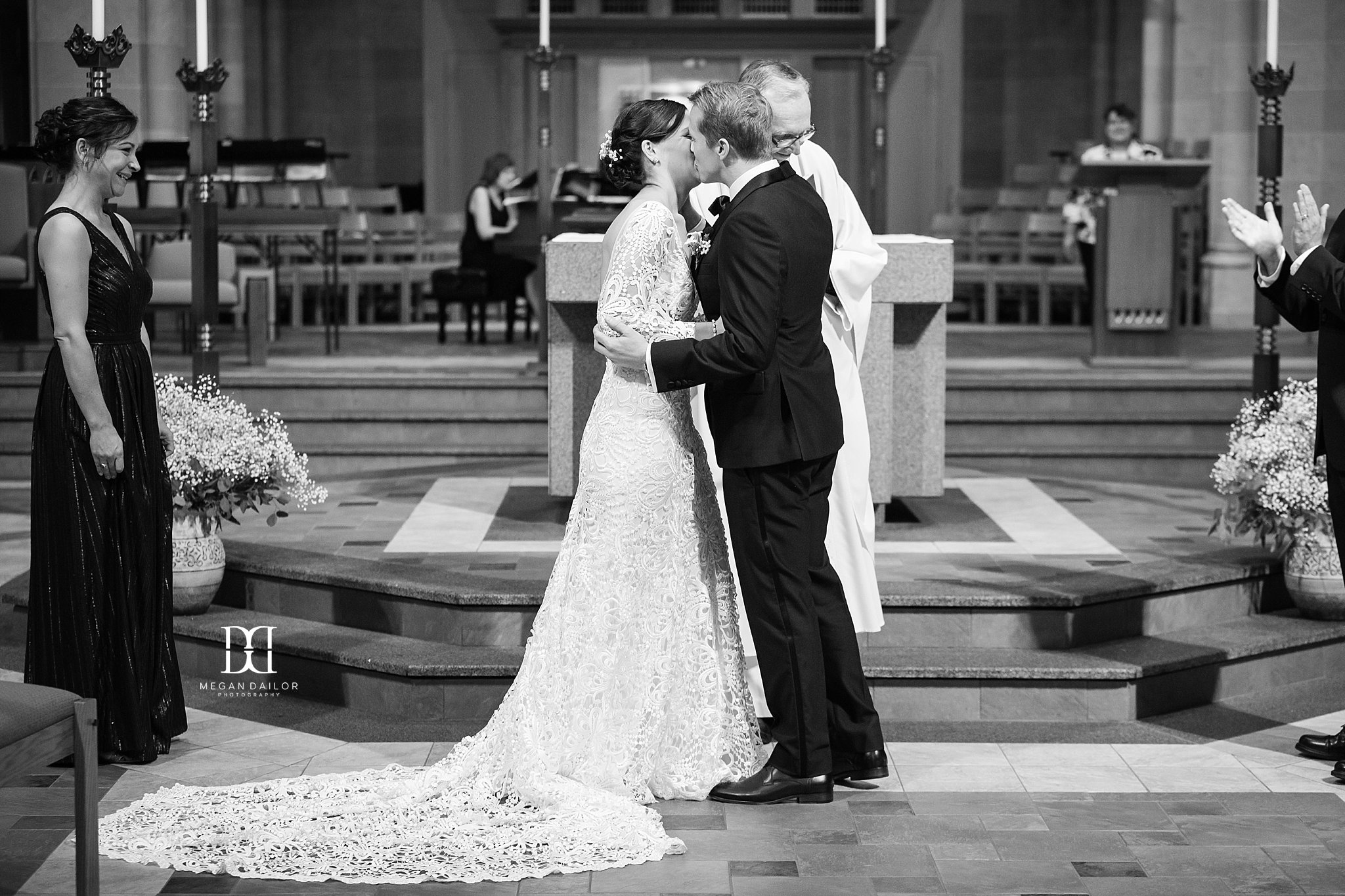 A perfect exit for the happy couple.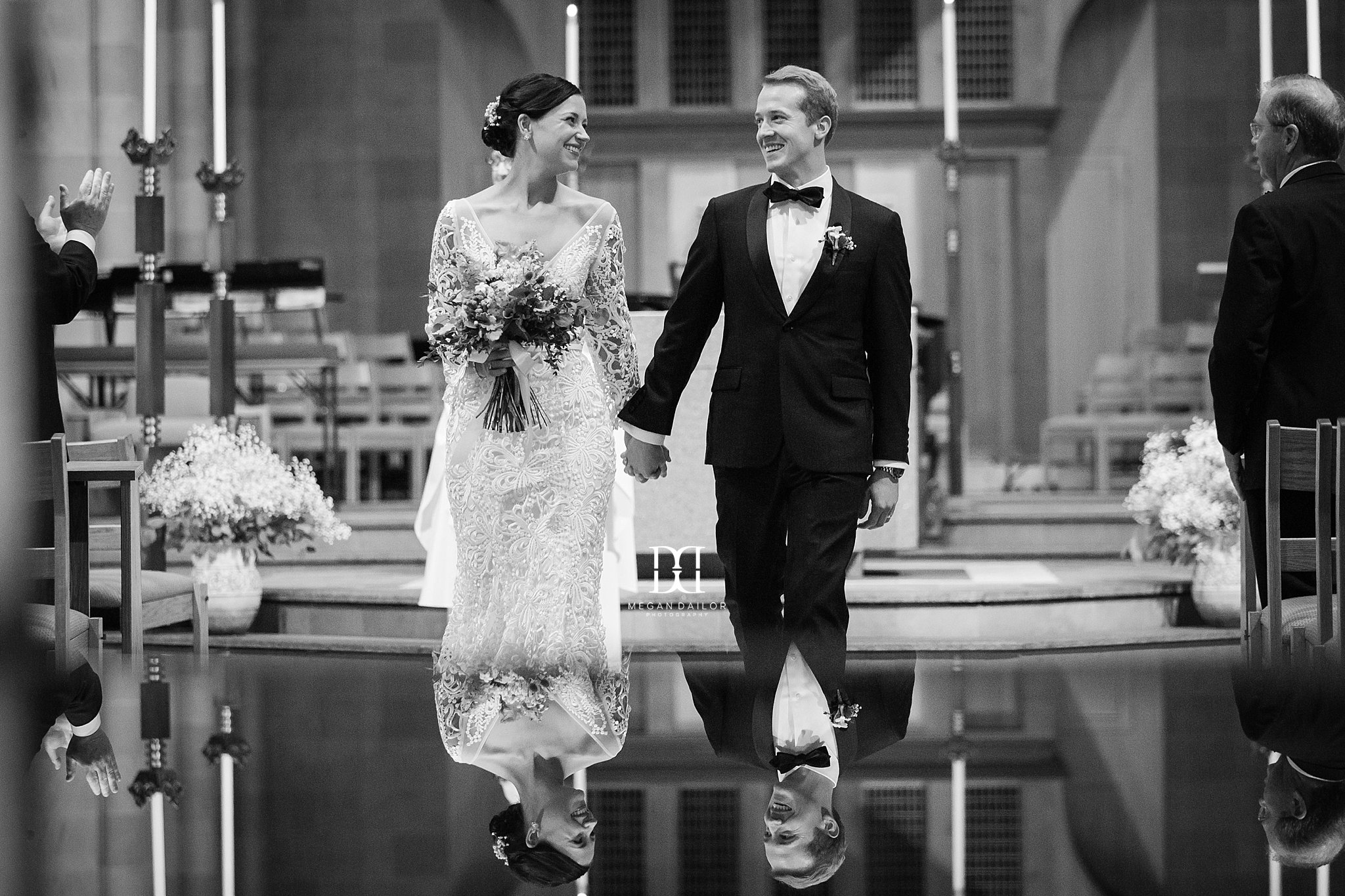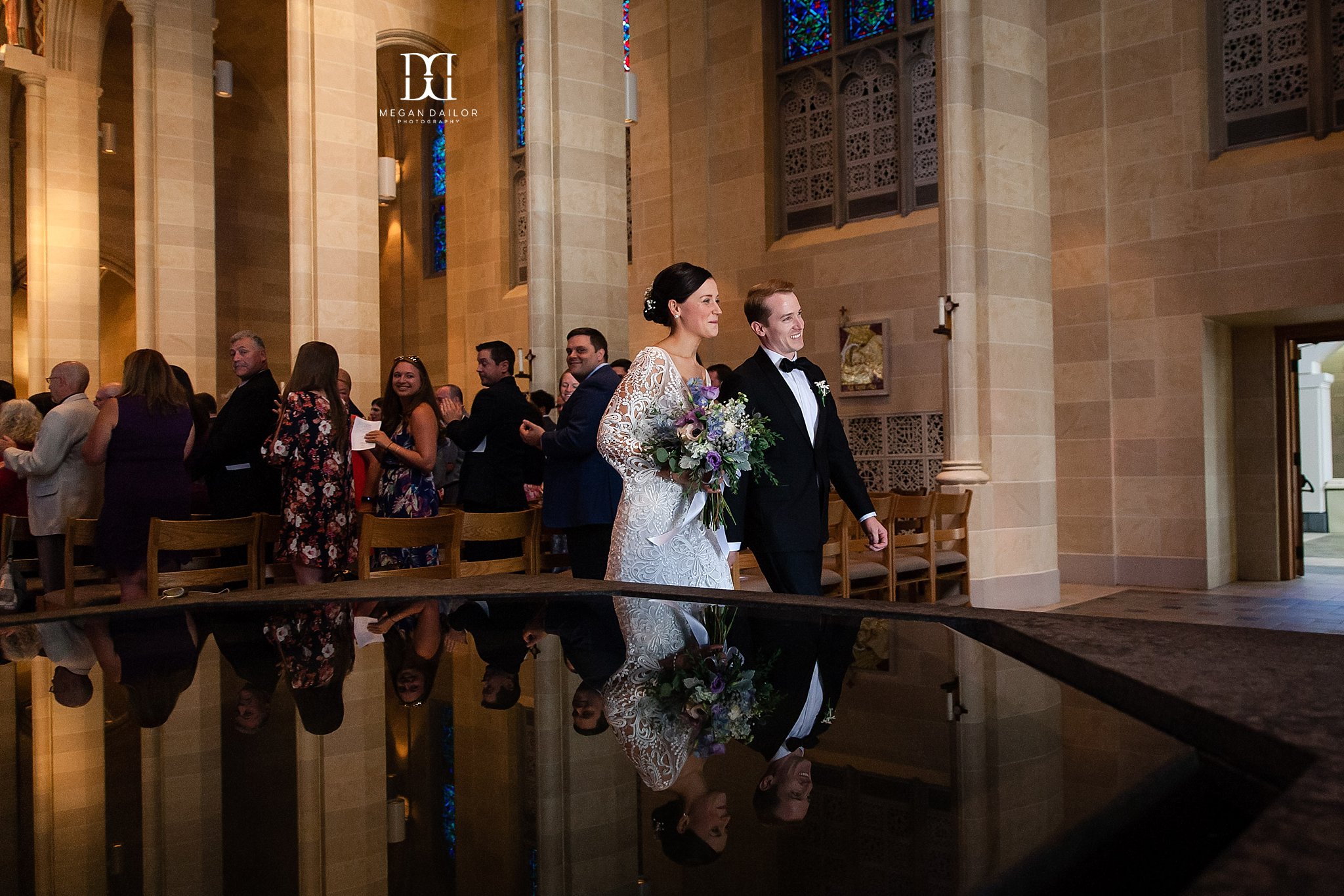 O.M.G. Stef looked just breathtaking! This Made with Love gown is beyond words! She customized it by adding sleeves, among other things, with the talented Mary Ellen Hill!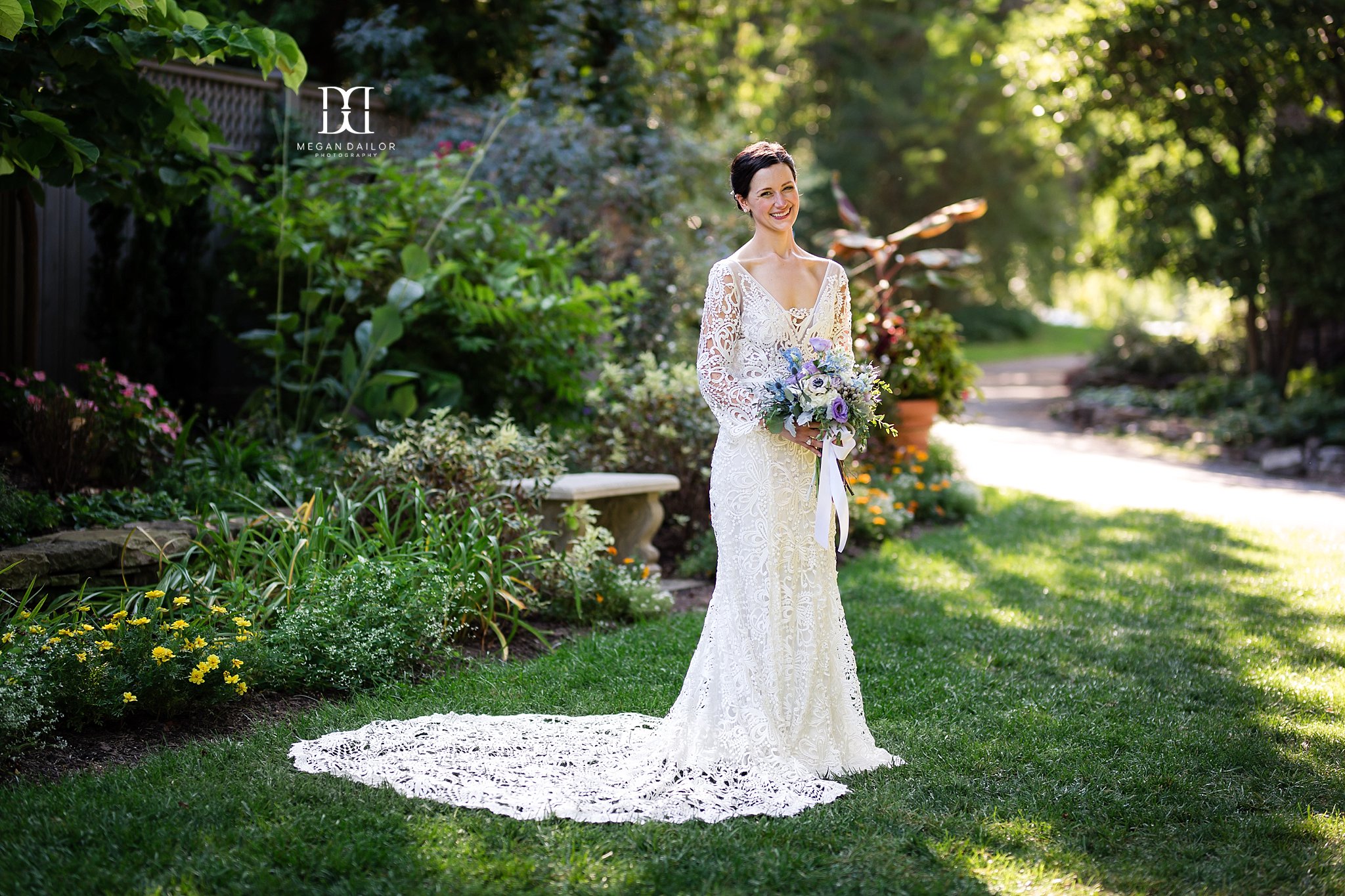 How many of you are catcalling right now? Be honest.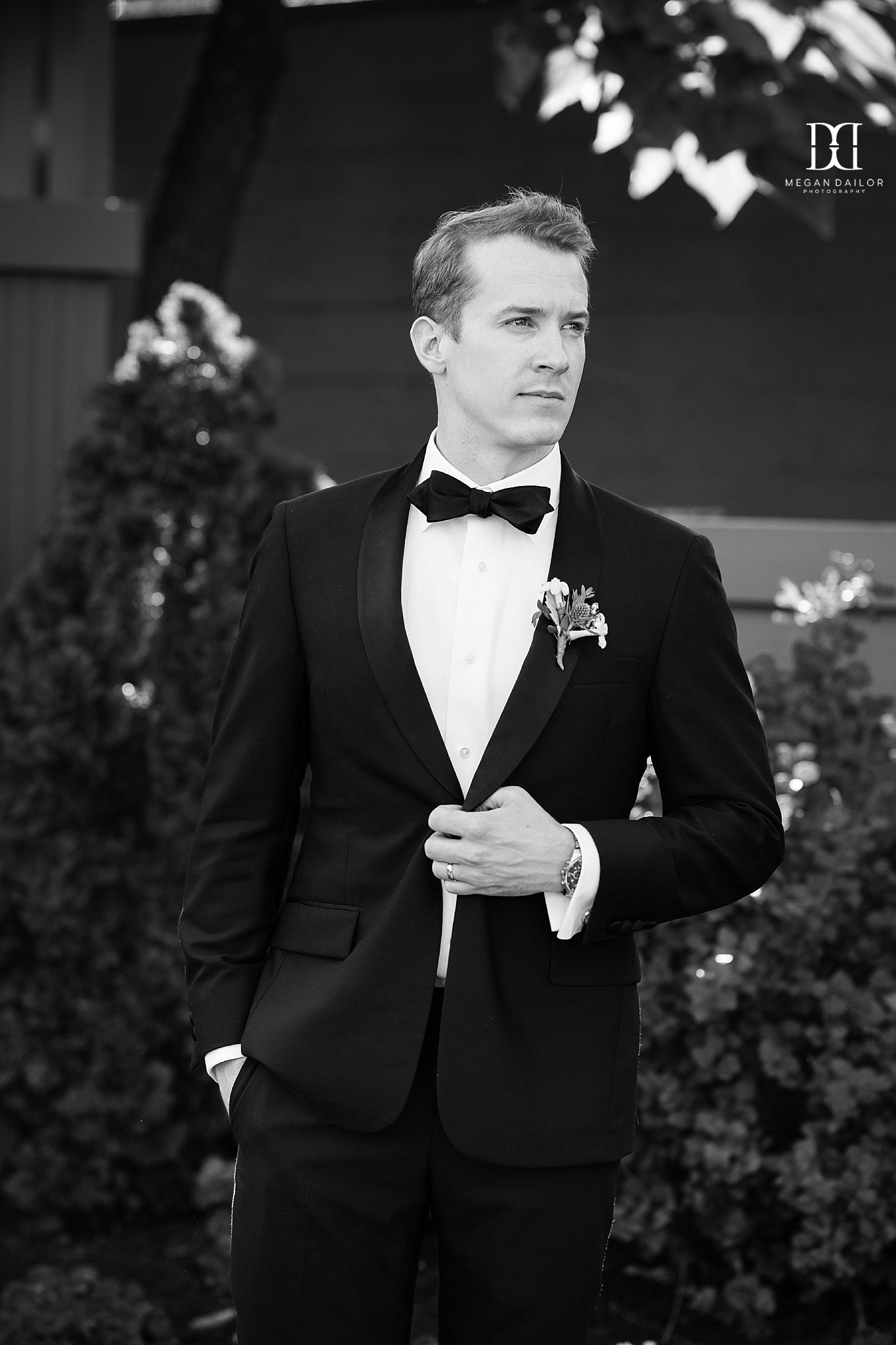 Such happy families, love these smiles!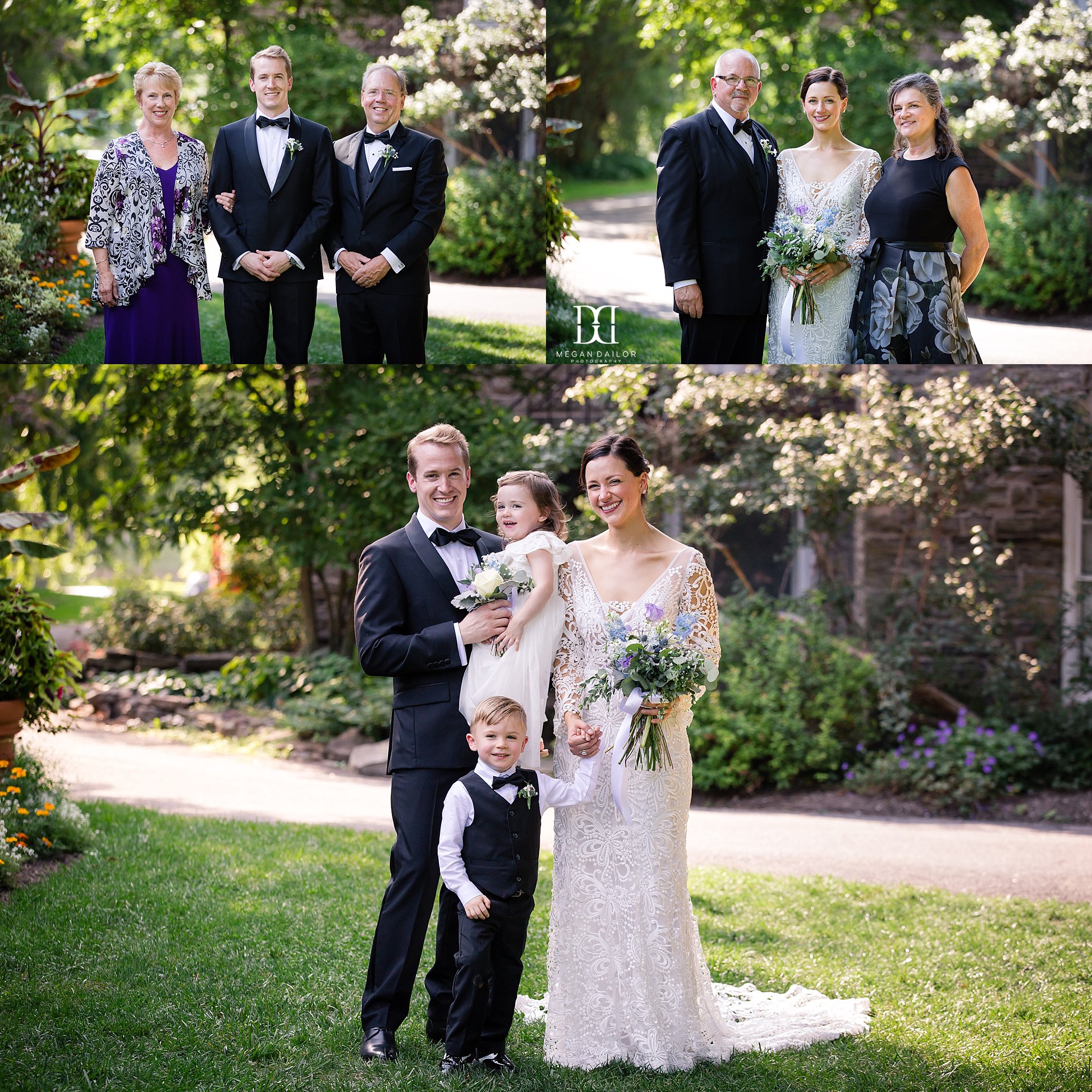 These two were such troopers all day! My favorite part was when Stevie had to suffer the indignity of putting on a button up shirt. It was a traumatic case of formal wear!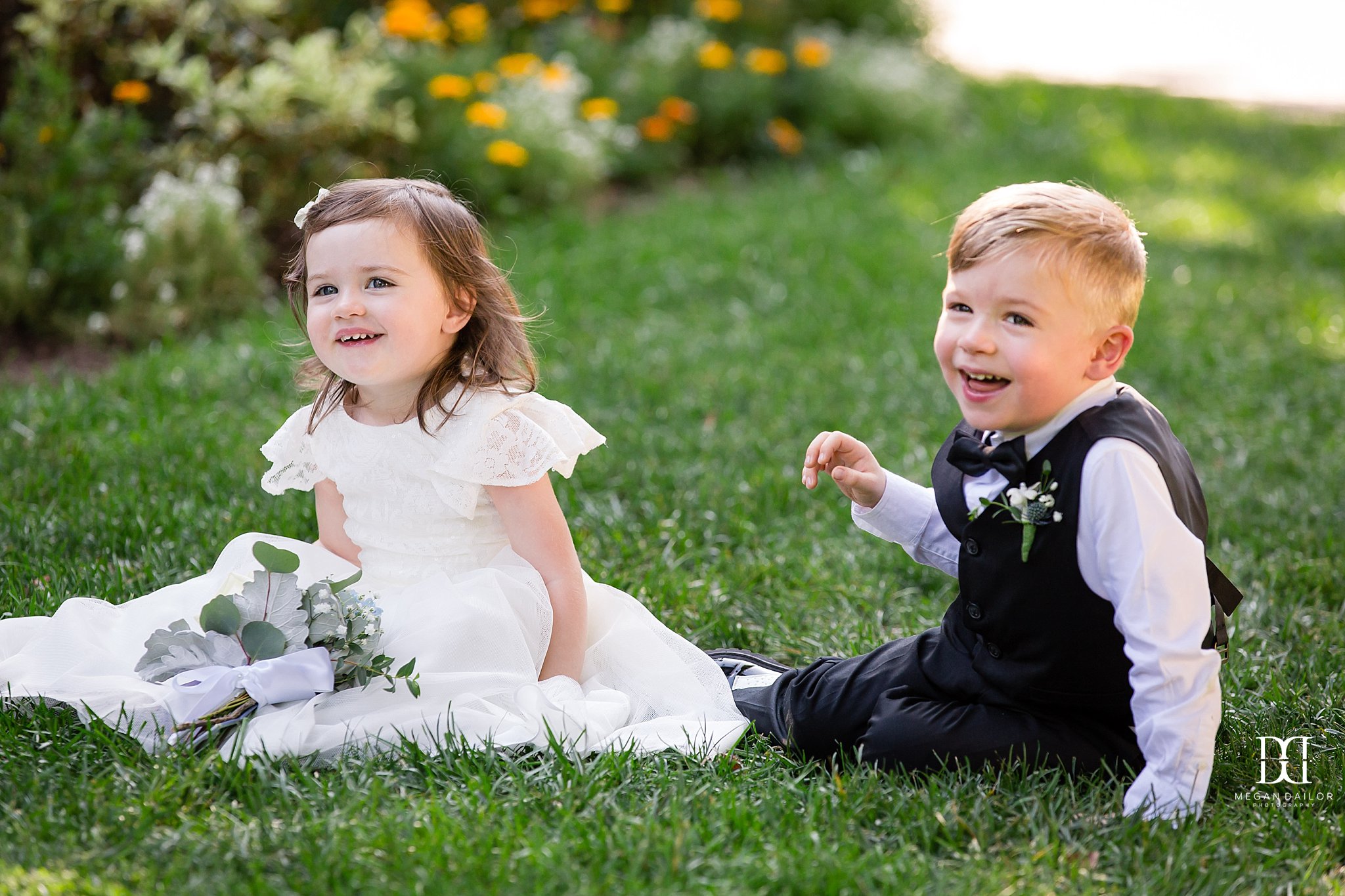 Loving the different blues on the ladies and the floral ties on the gents! Combined with the lovely scenery at the Sunken Gardens, this group was looking fiiiine.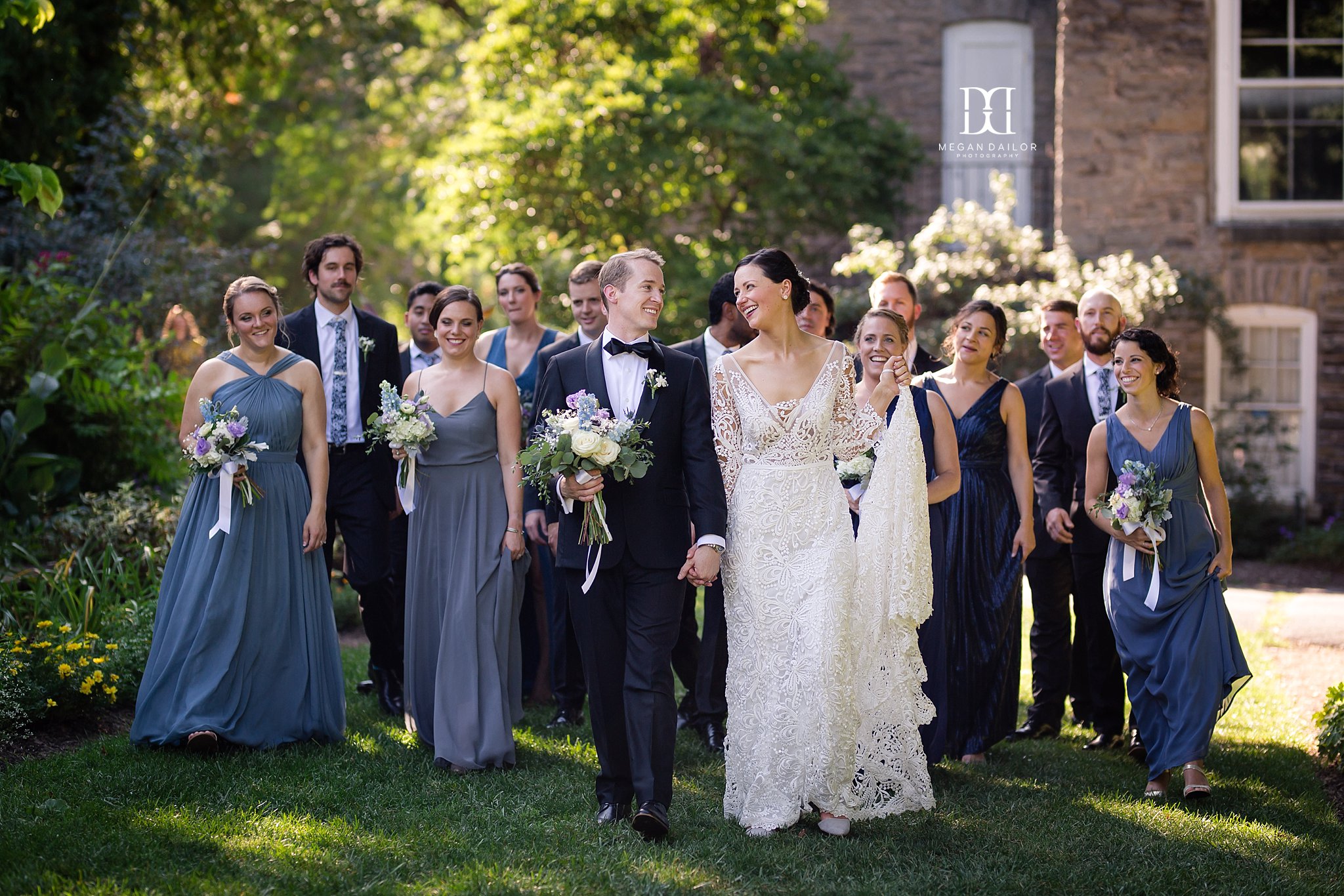 The guys were looking good for their Strathallan wedding photos.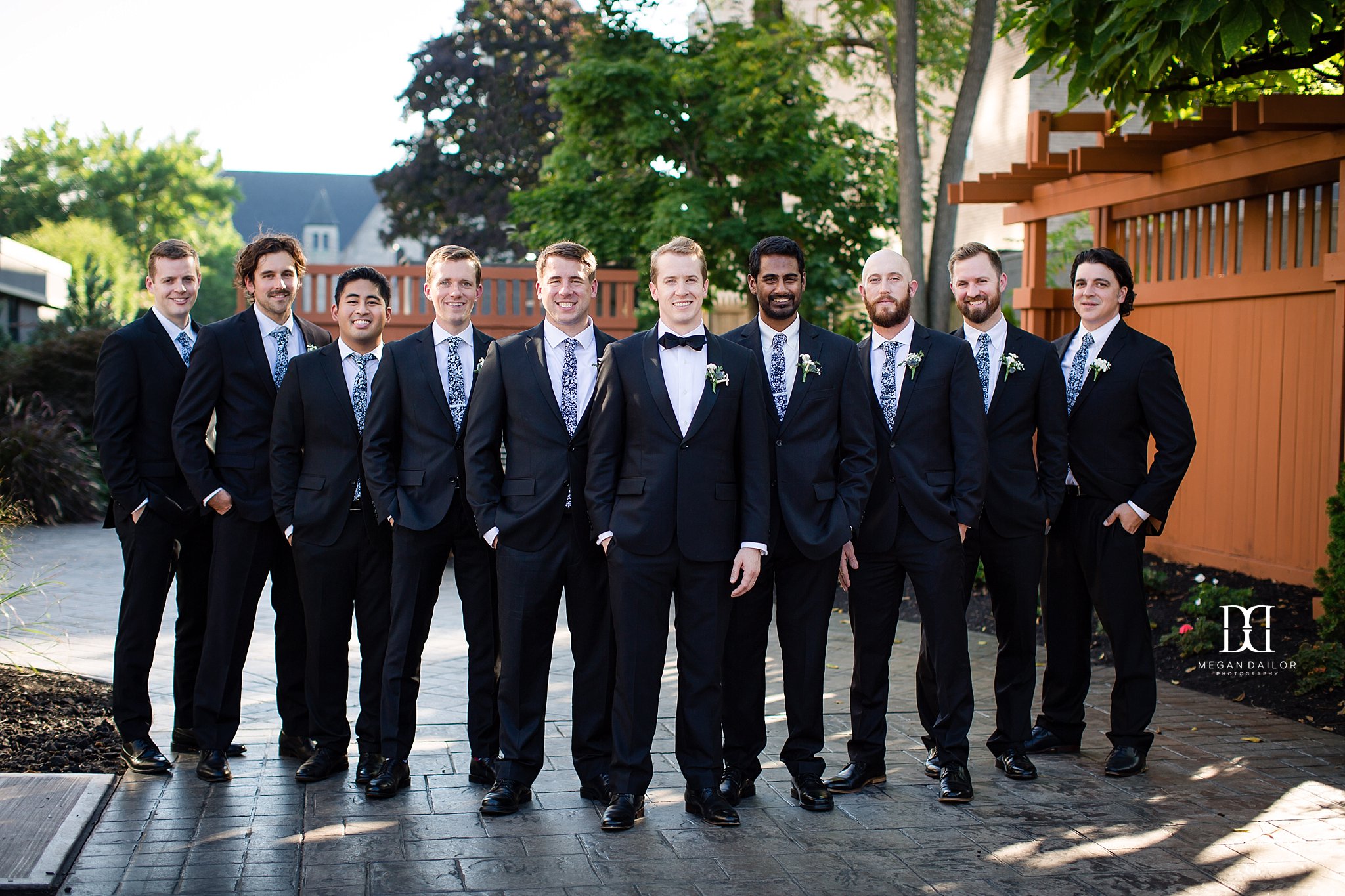 What a lovely group of ladies!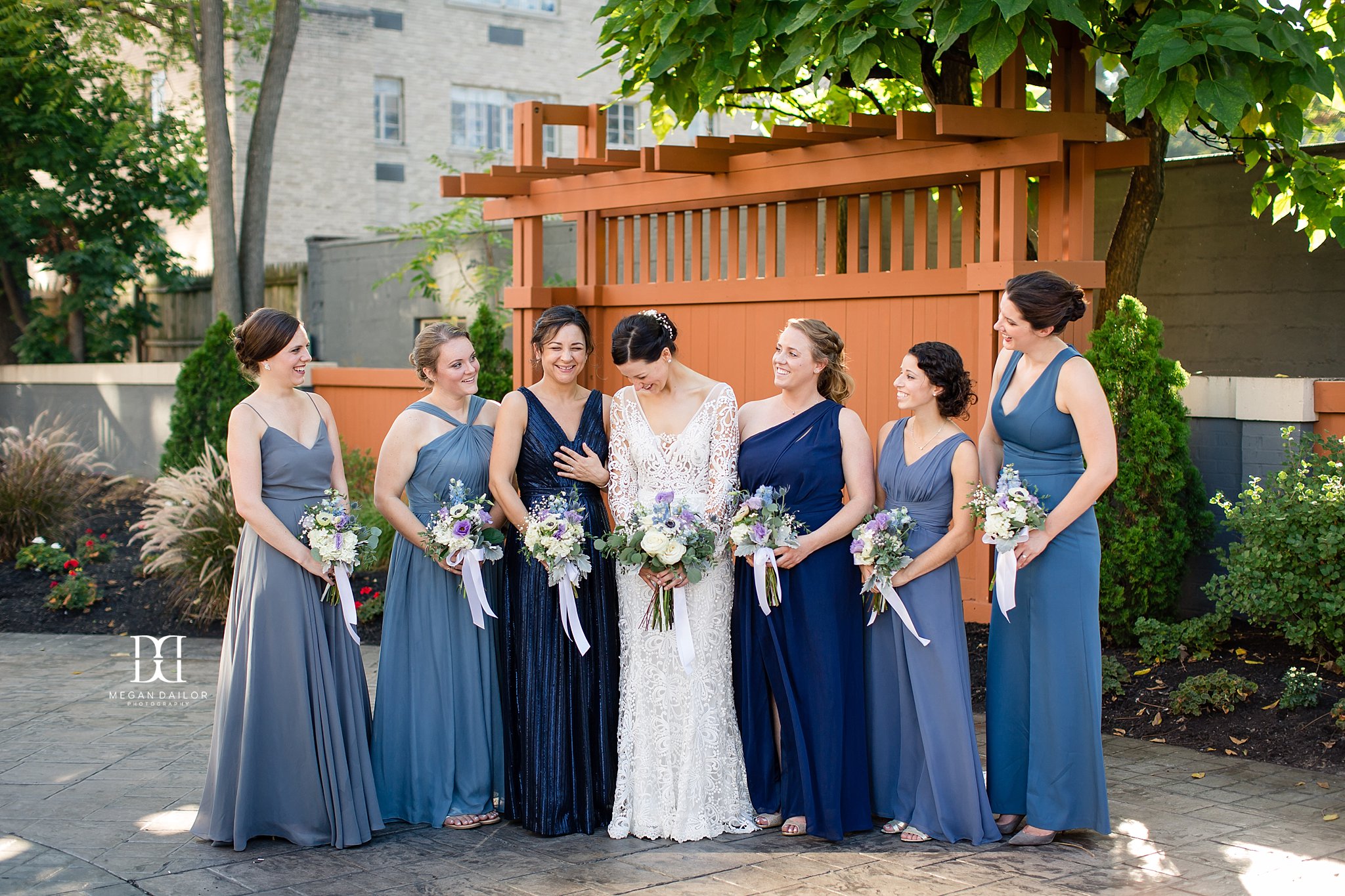 To die for. Their style is so gorgeous.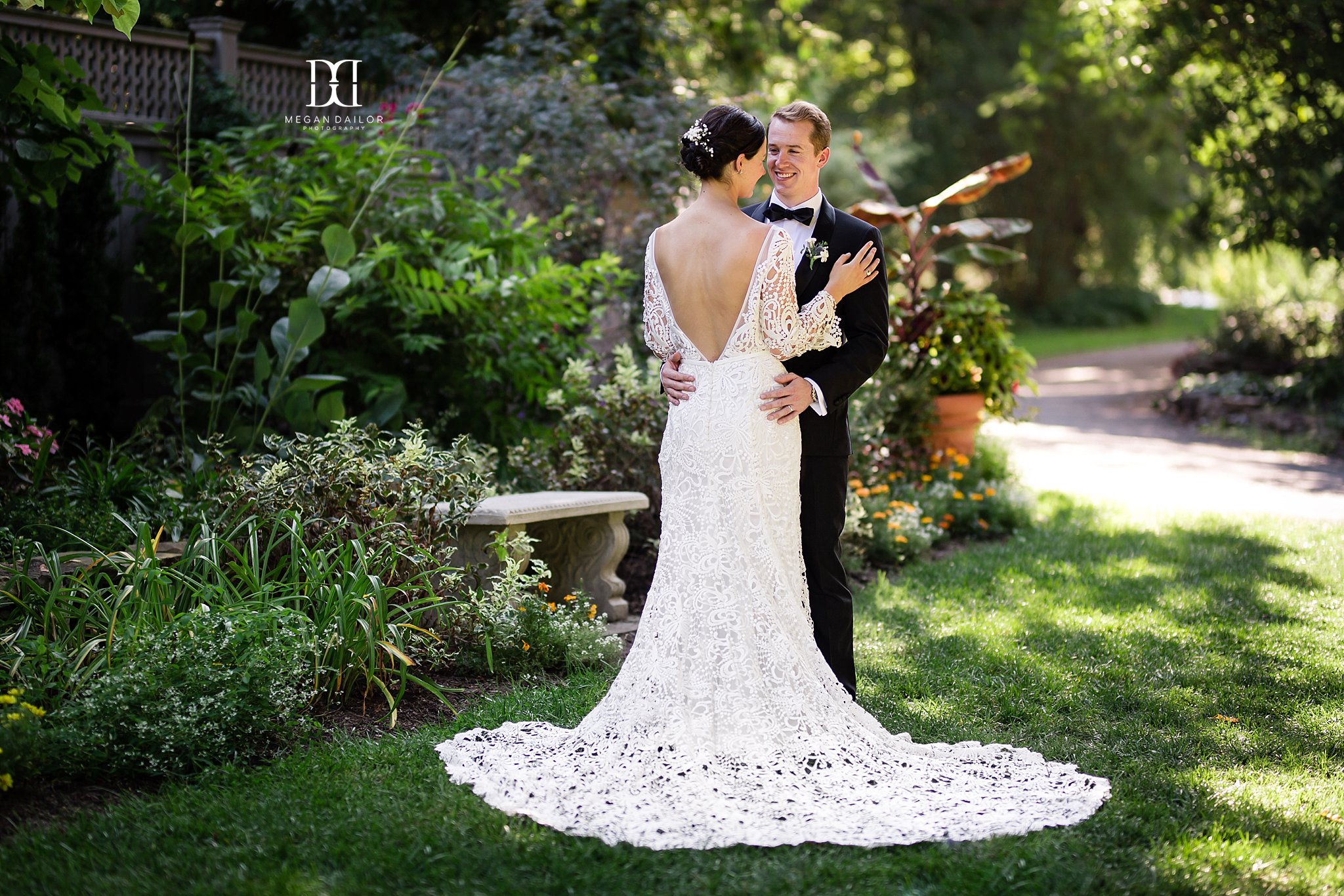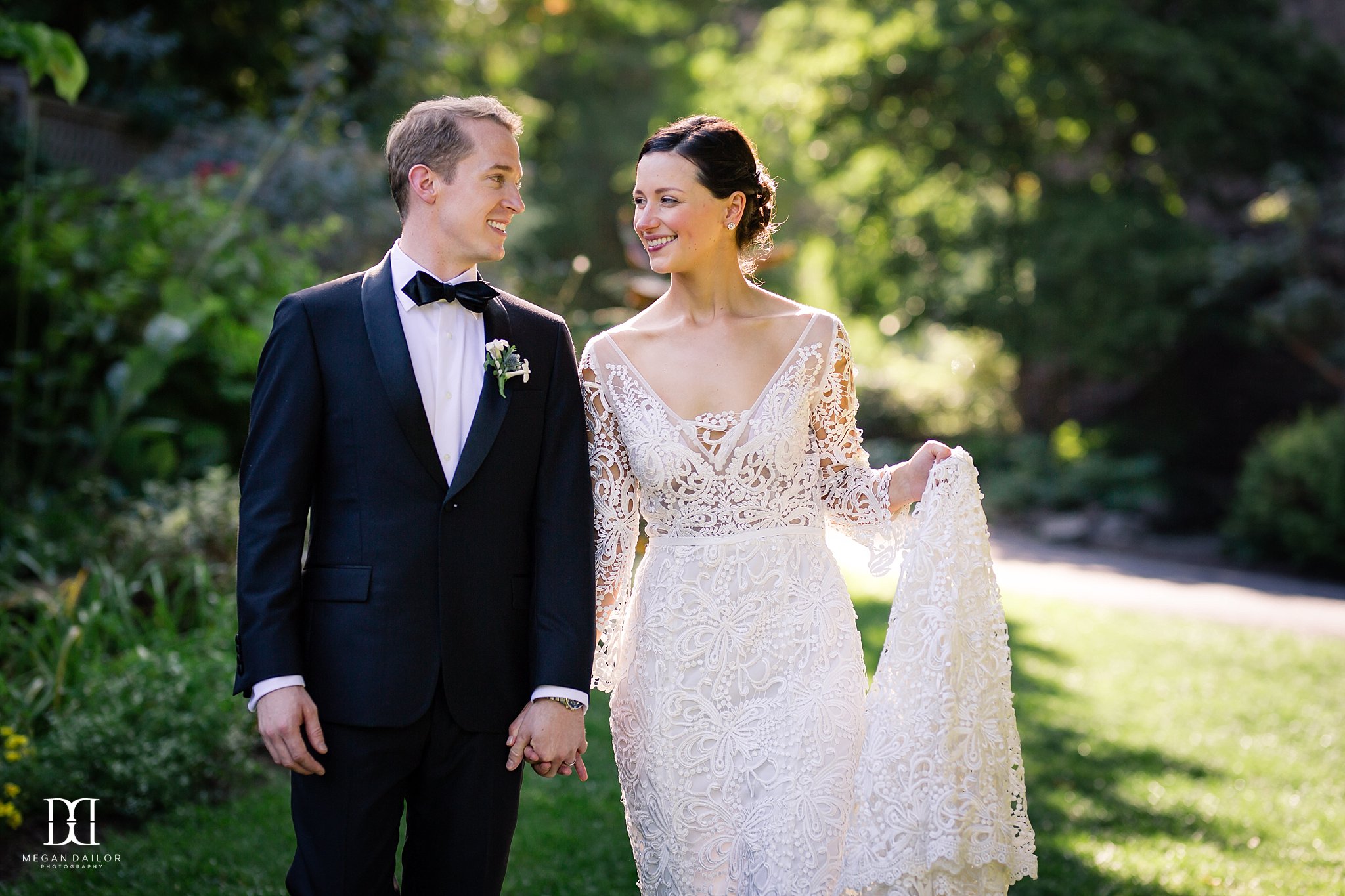 Love when couples are so full of joy...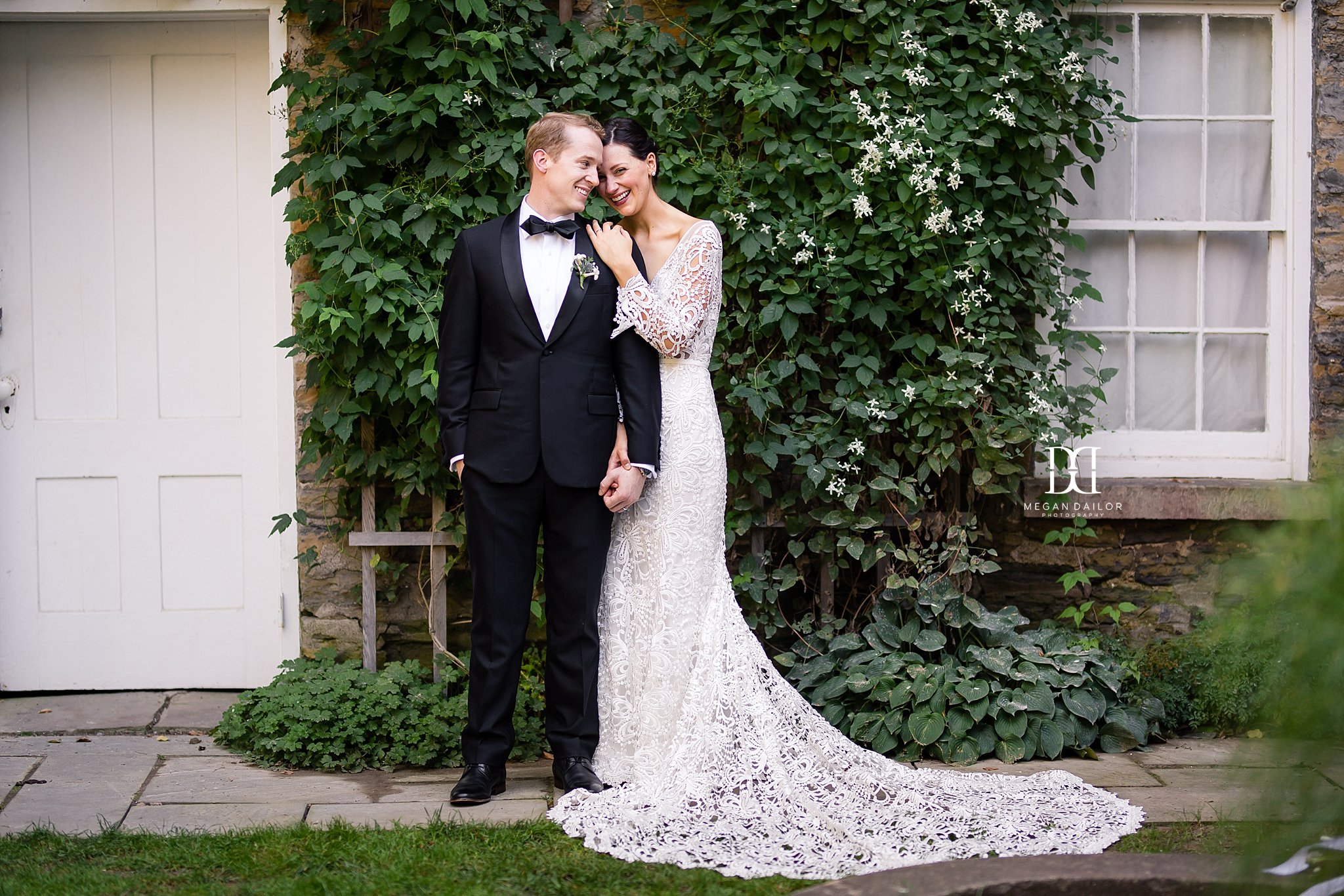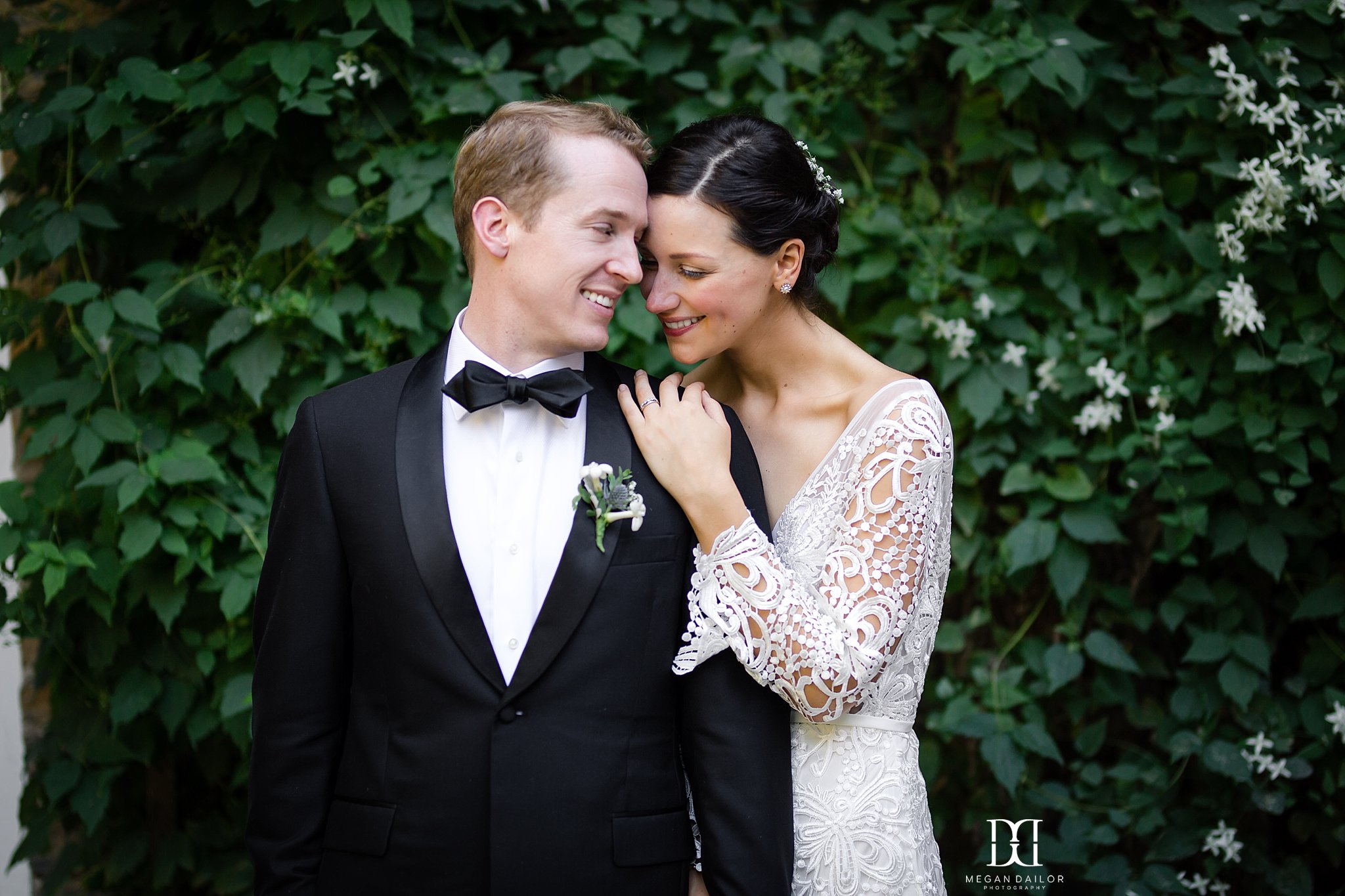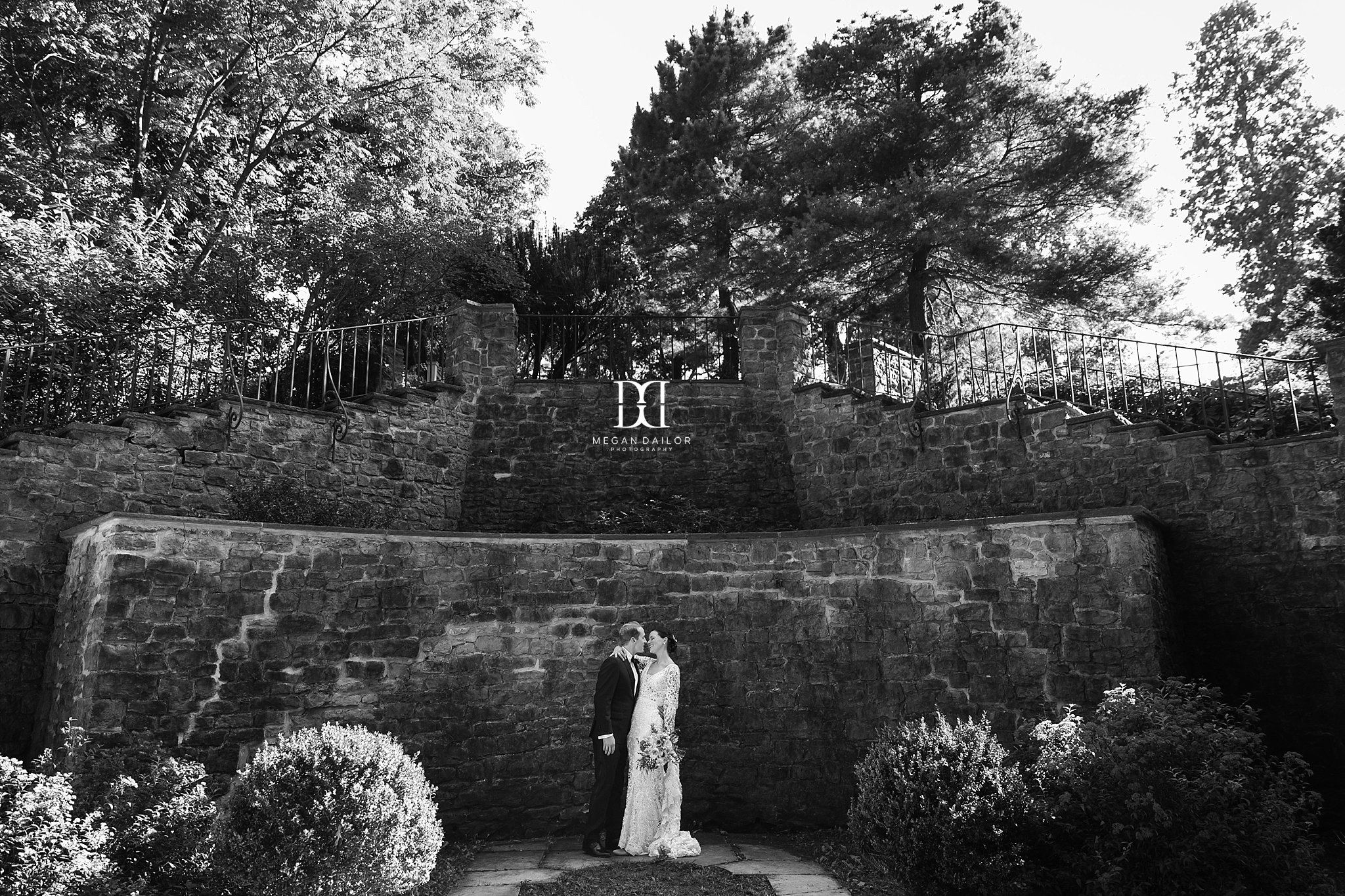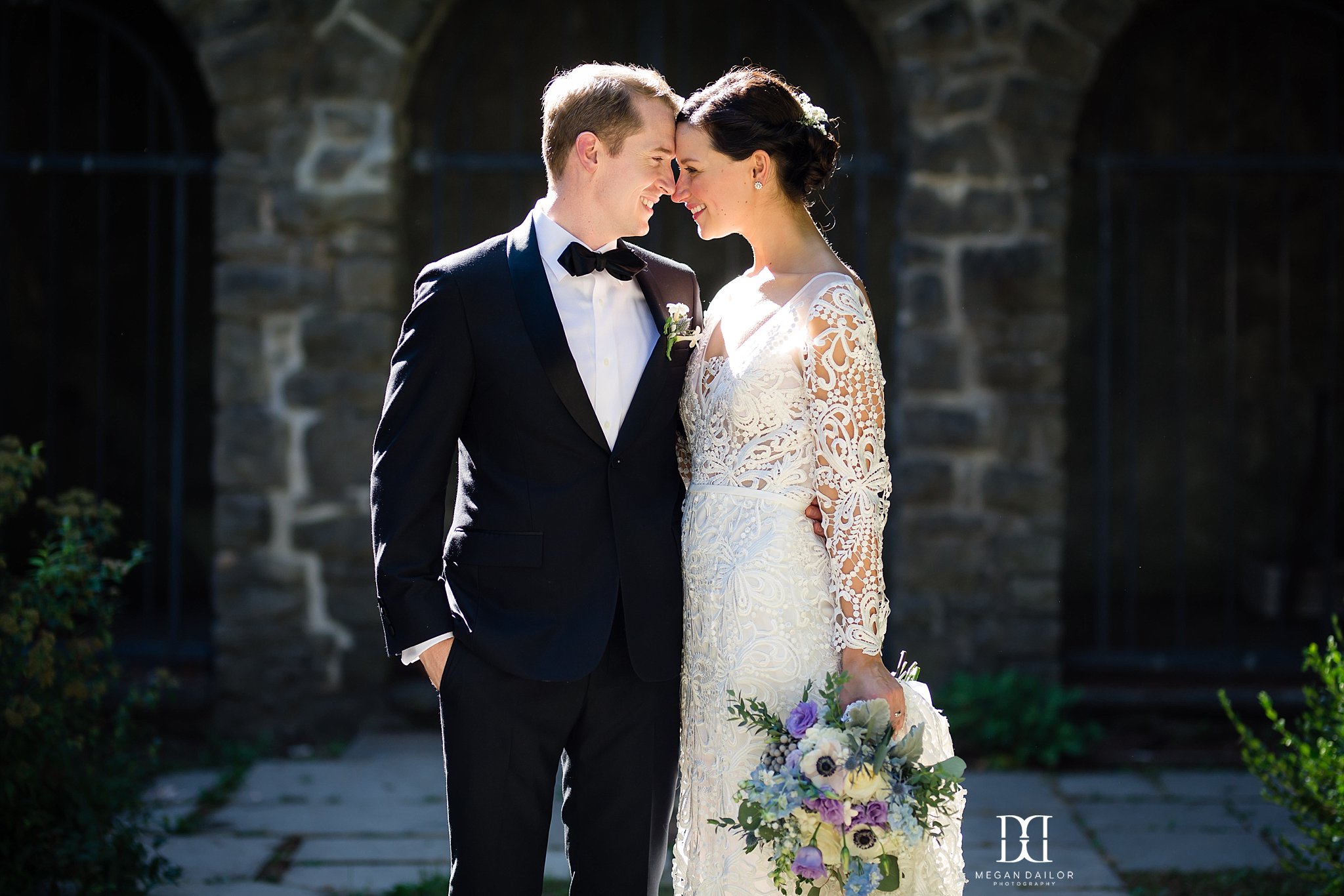 No wedding here is complete without sunset Strathallan wedding photos.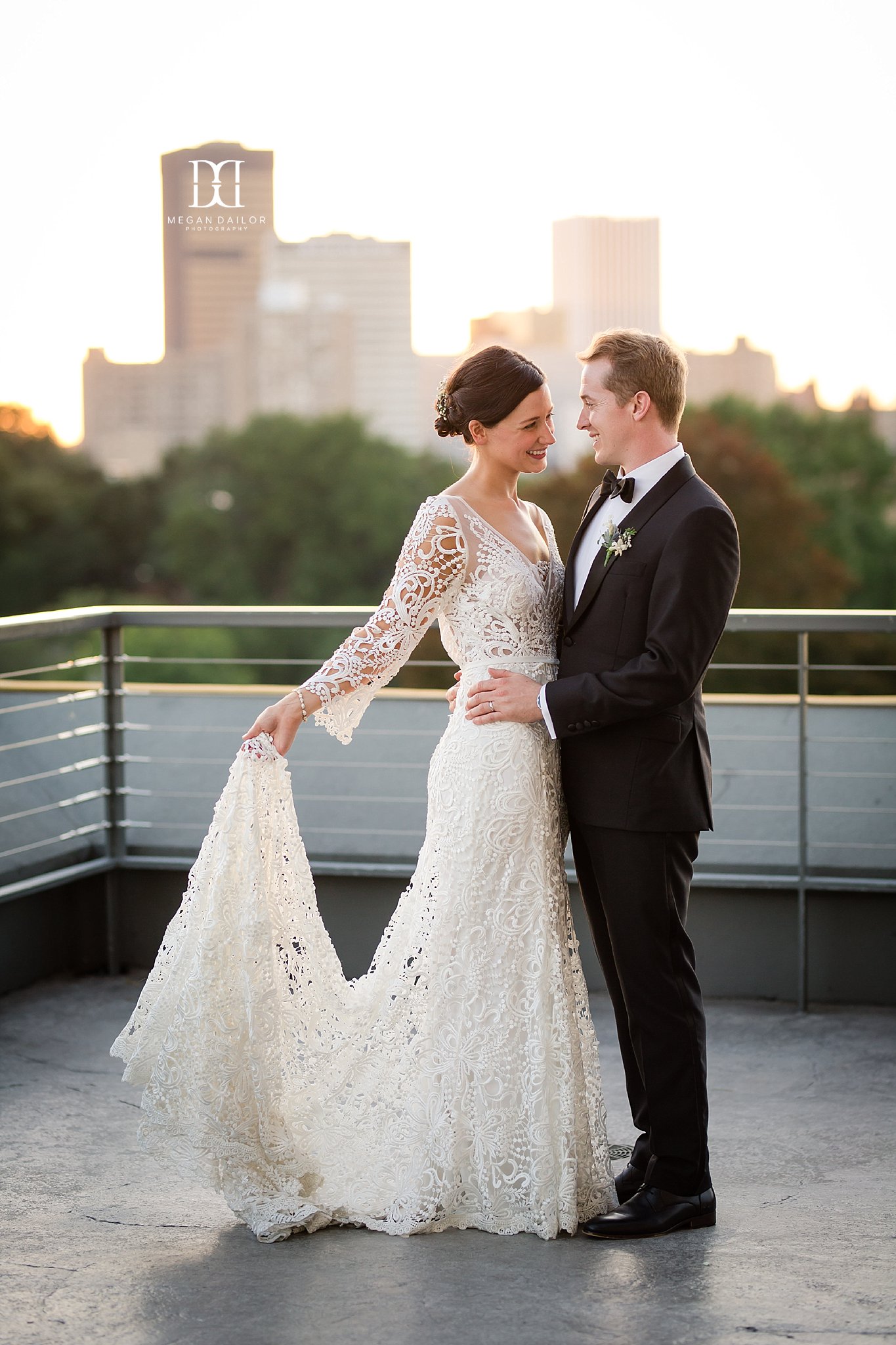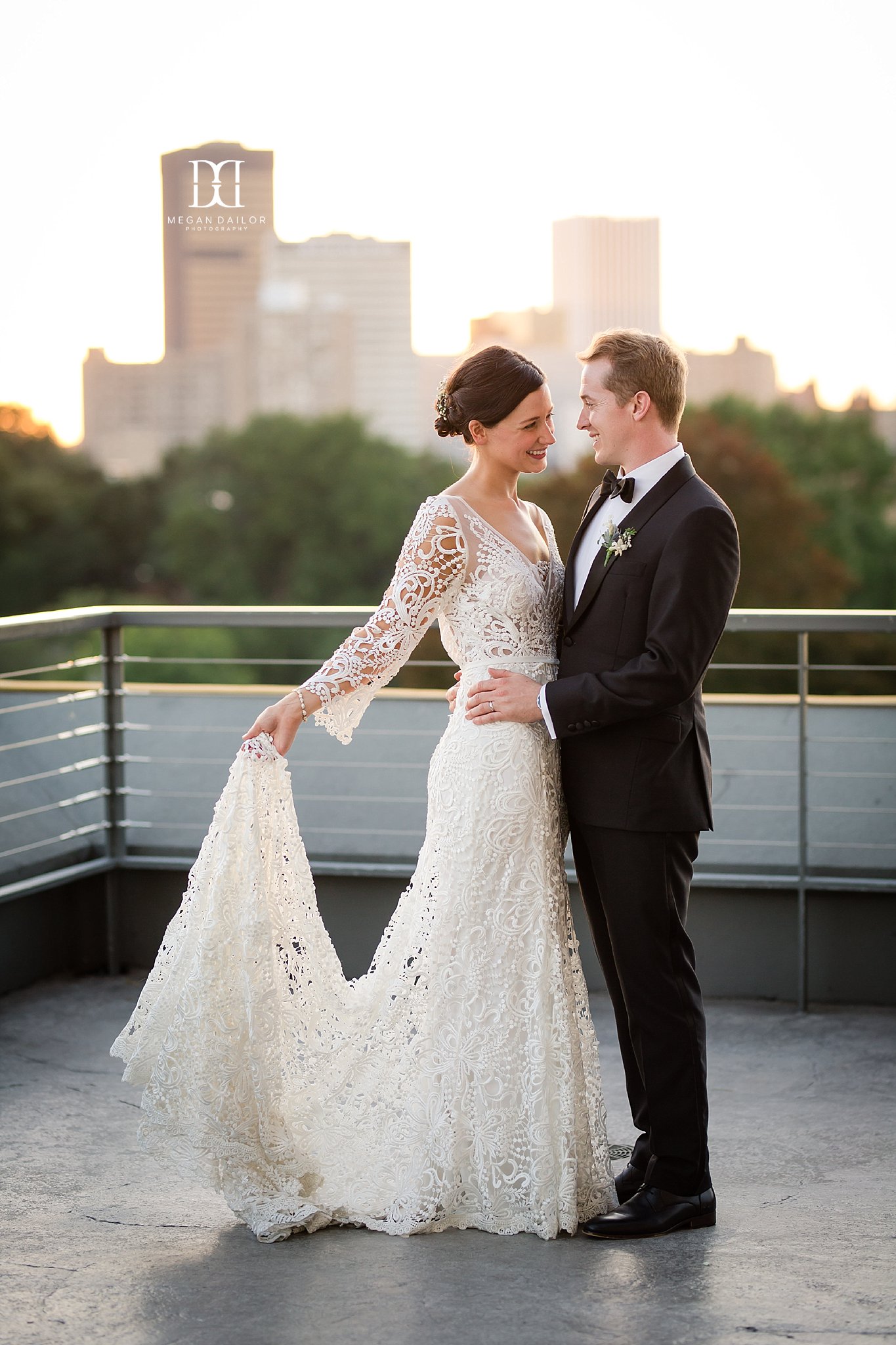 So stunning and soft with a view of downtown... just love this venue!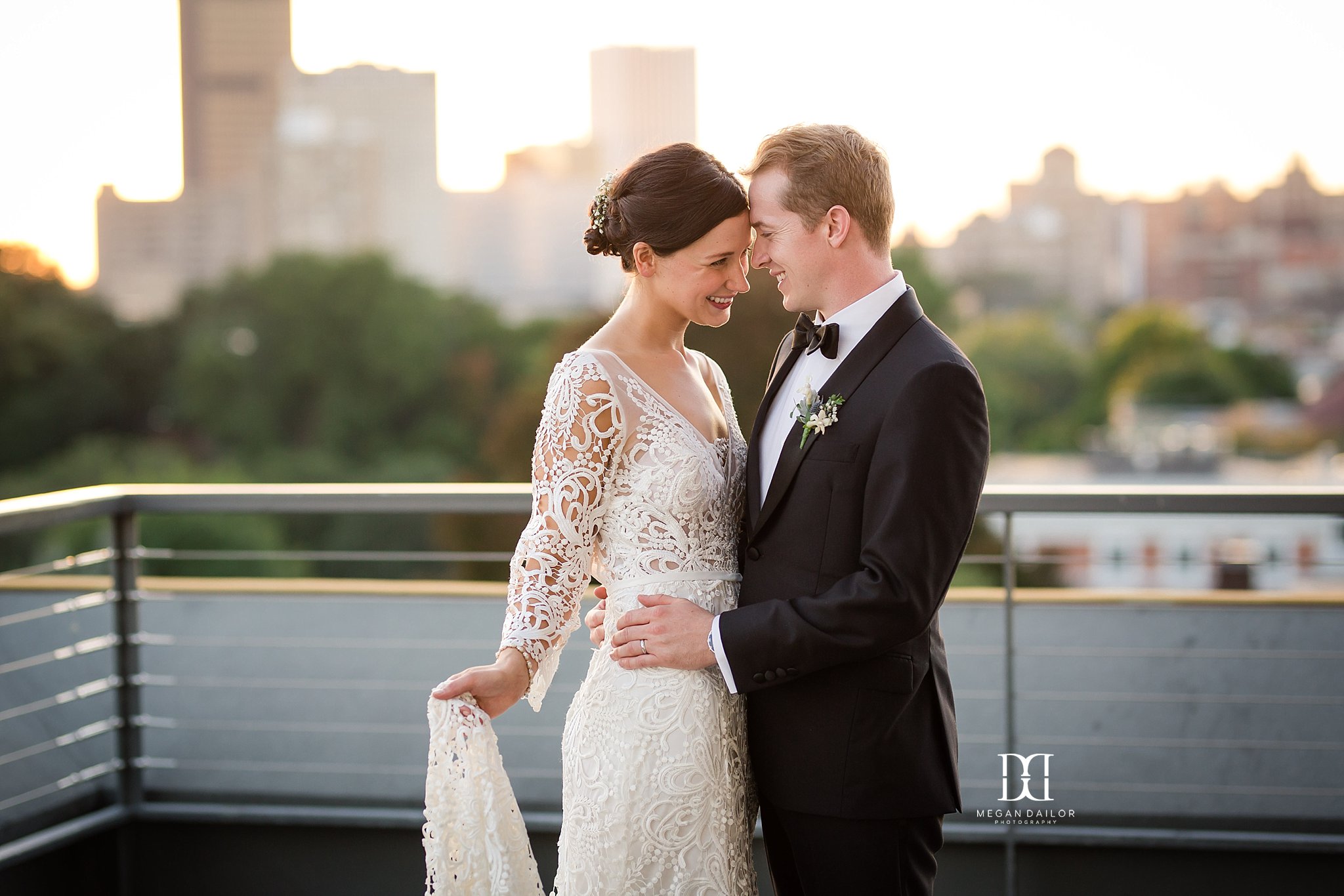 So many beautiful details! Wisteria added those hanging greens above the cake table at the last minute, what a fabulous touch!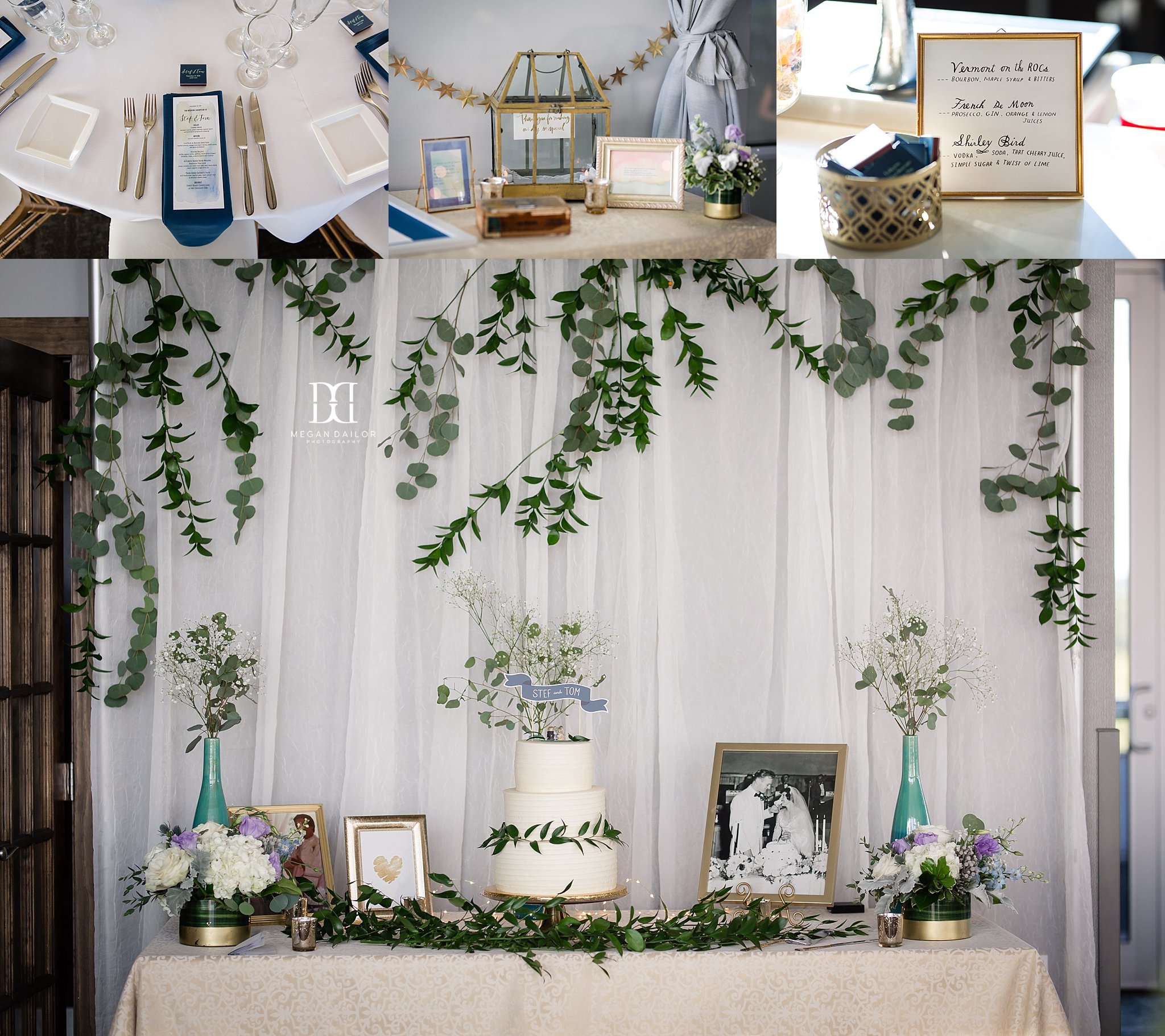 Classic beauty.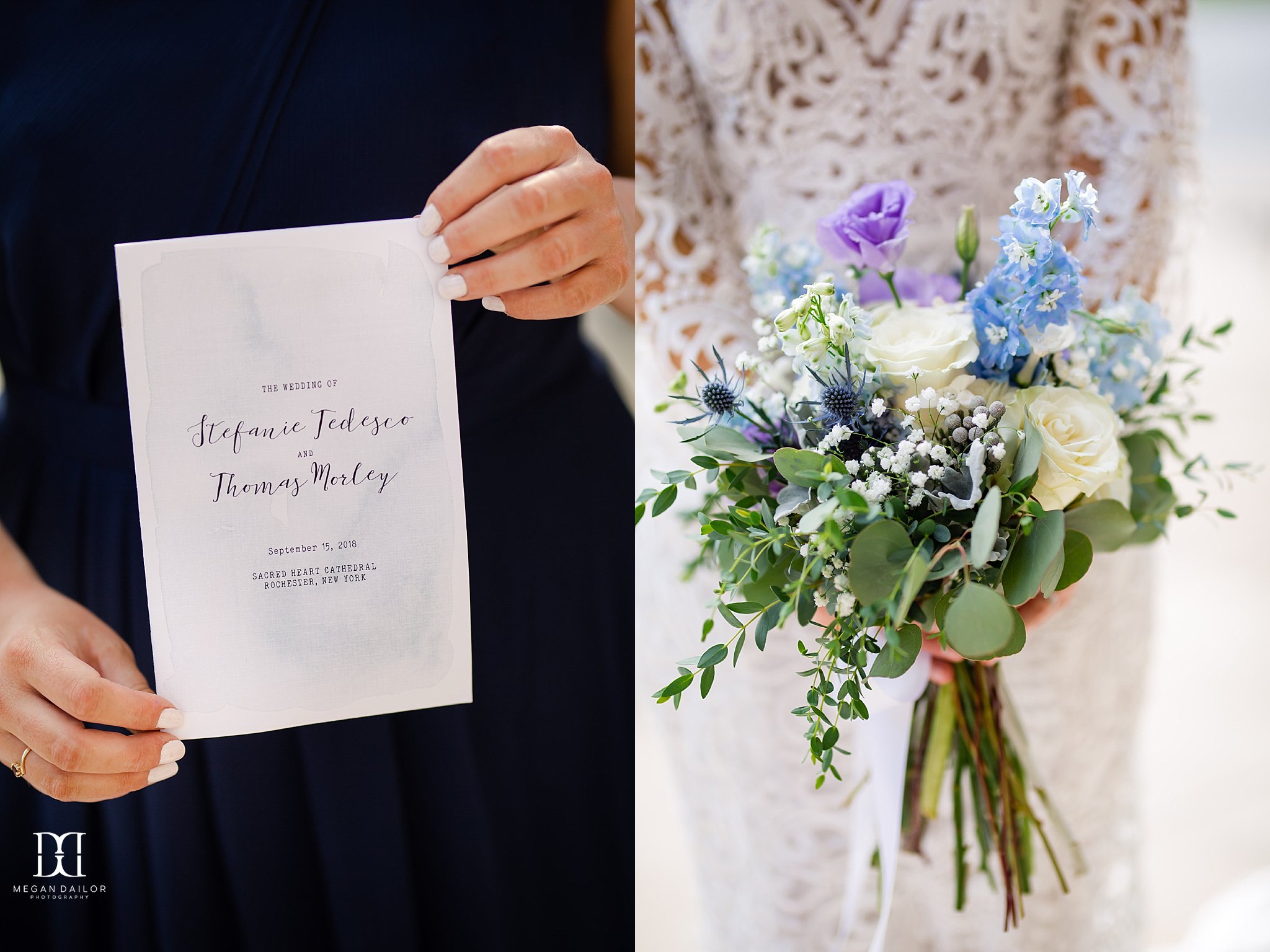 Stef and Tom's first dance was a blast!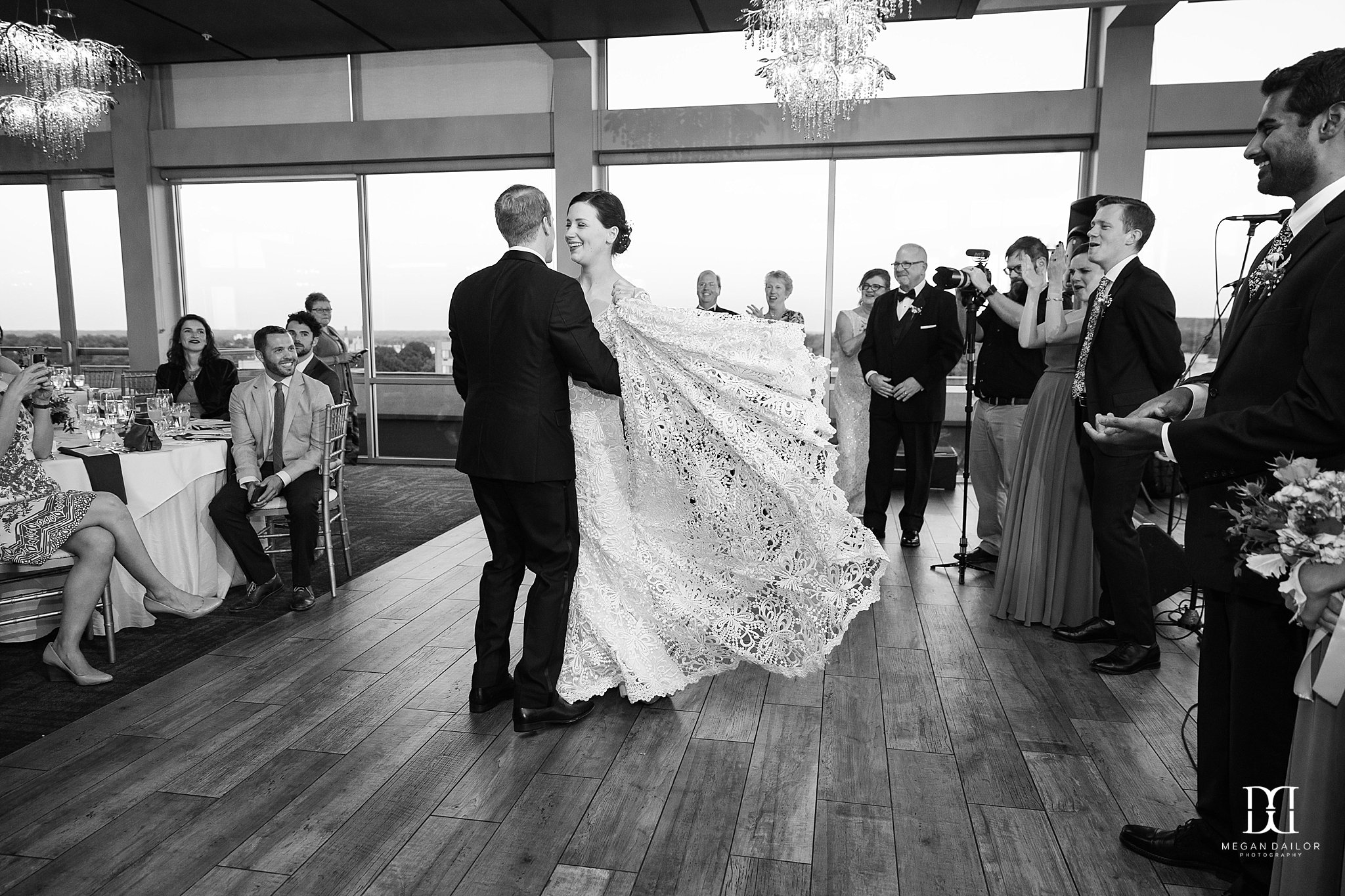 Stef's father of the bride toast was one of my favorite in a long time... so very heartfelt.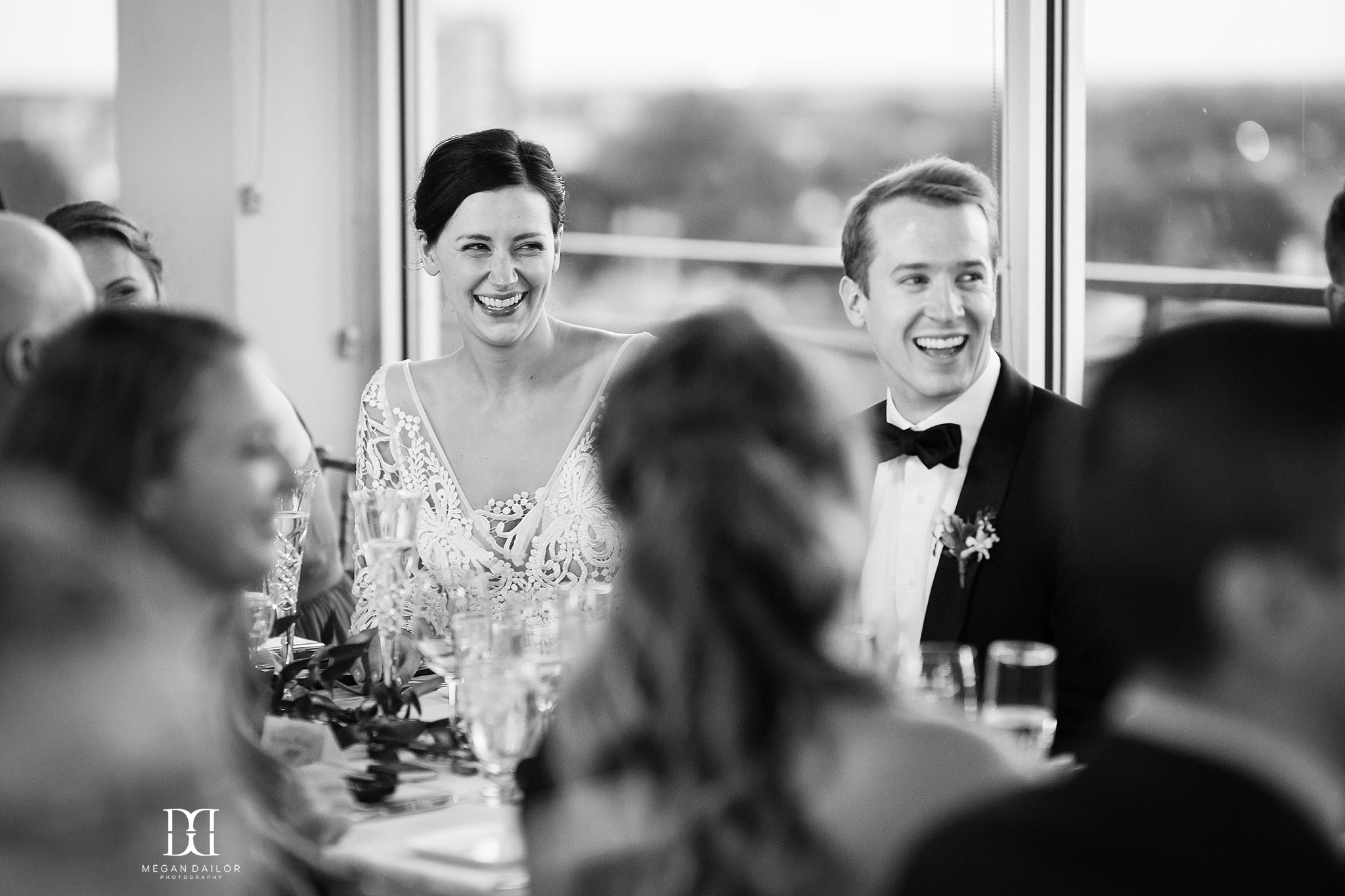 It was also peppered with the most hilarious burns that had the whole place dying... I was laughing so hard!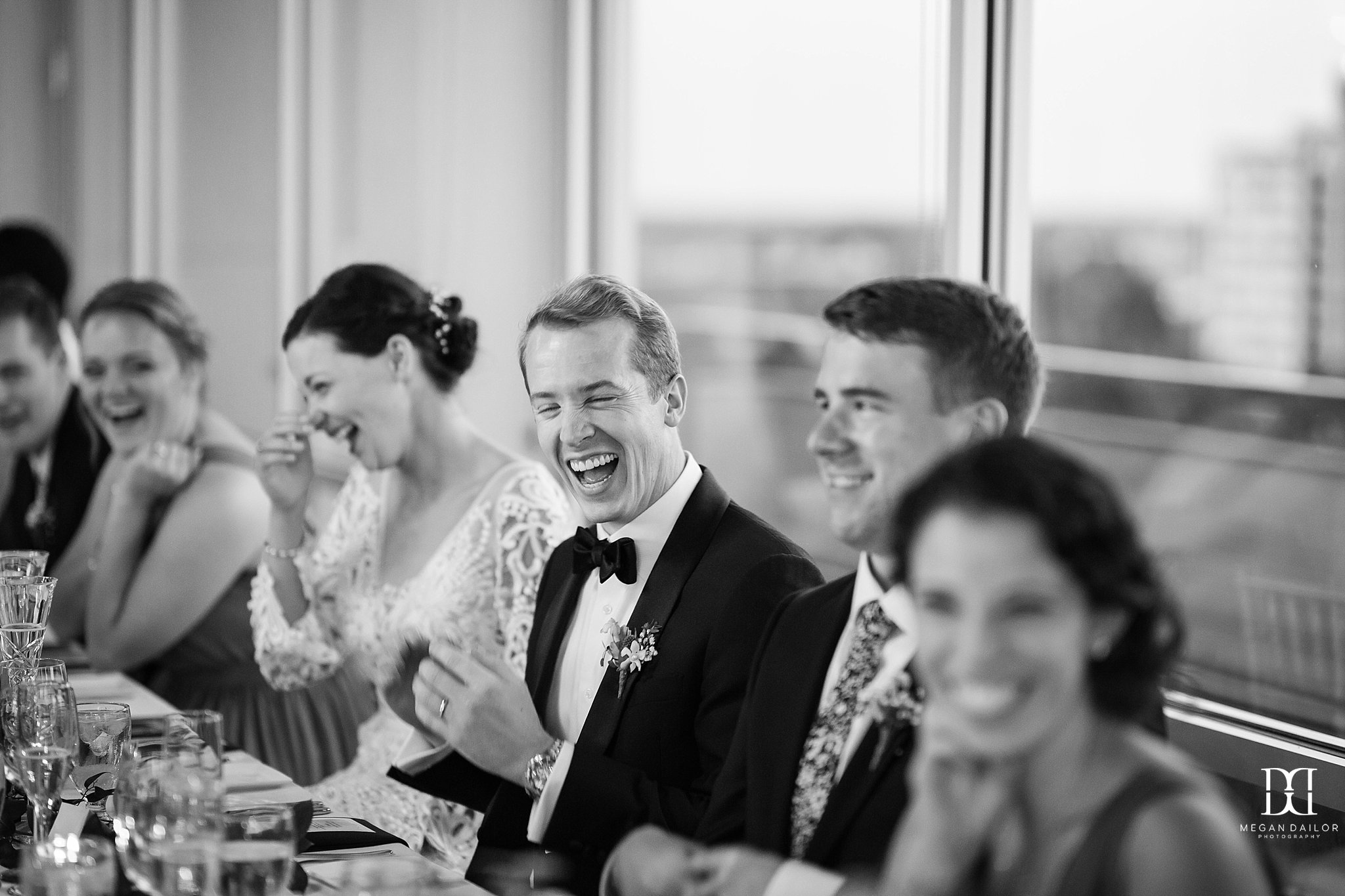 Ha! Cake cutting cuteness.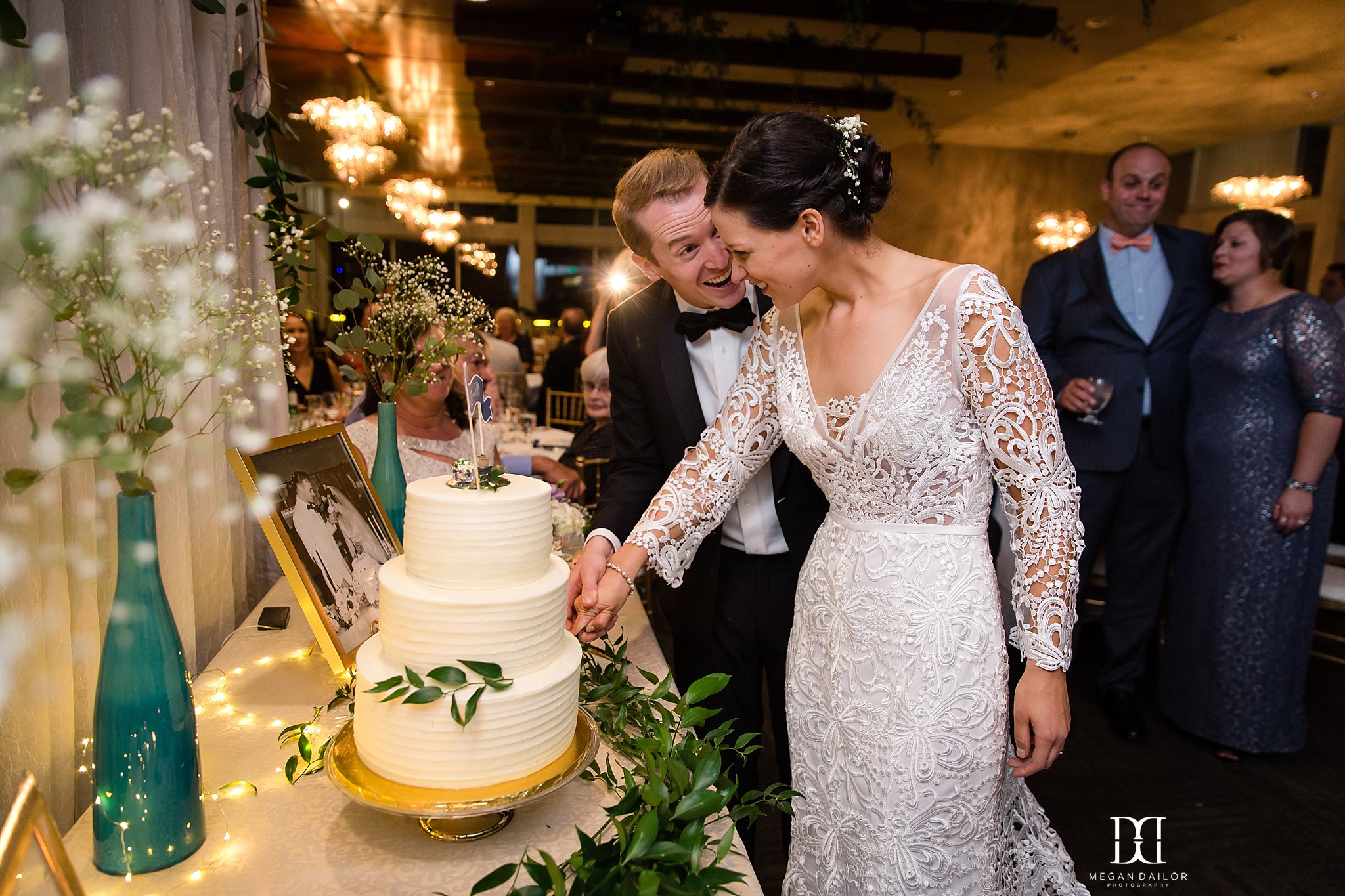 I've heard so many good things about The Swooners but this was my first chance to work with them and they definitely lived up to the hype! They are so fun to listen to and develop a really fun rapport with the crowd. It helps when you have a groom who is clearly the Wedding MVP™ leading the way, of course!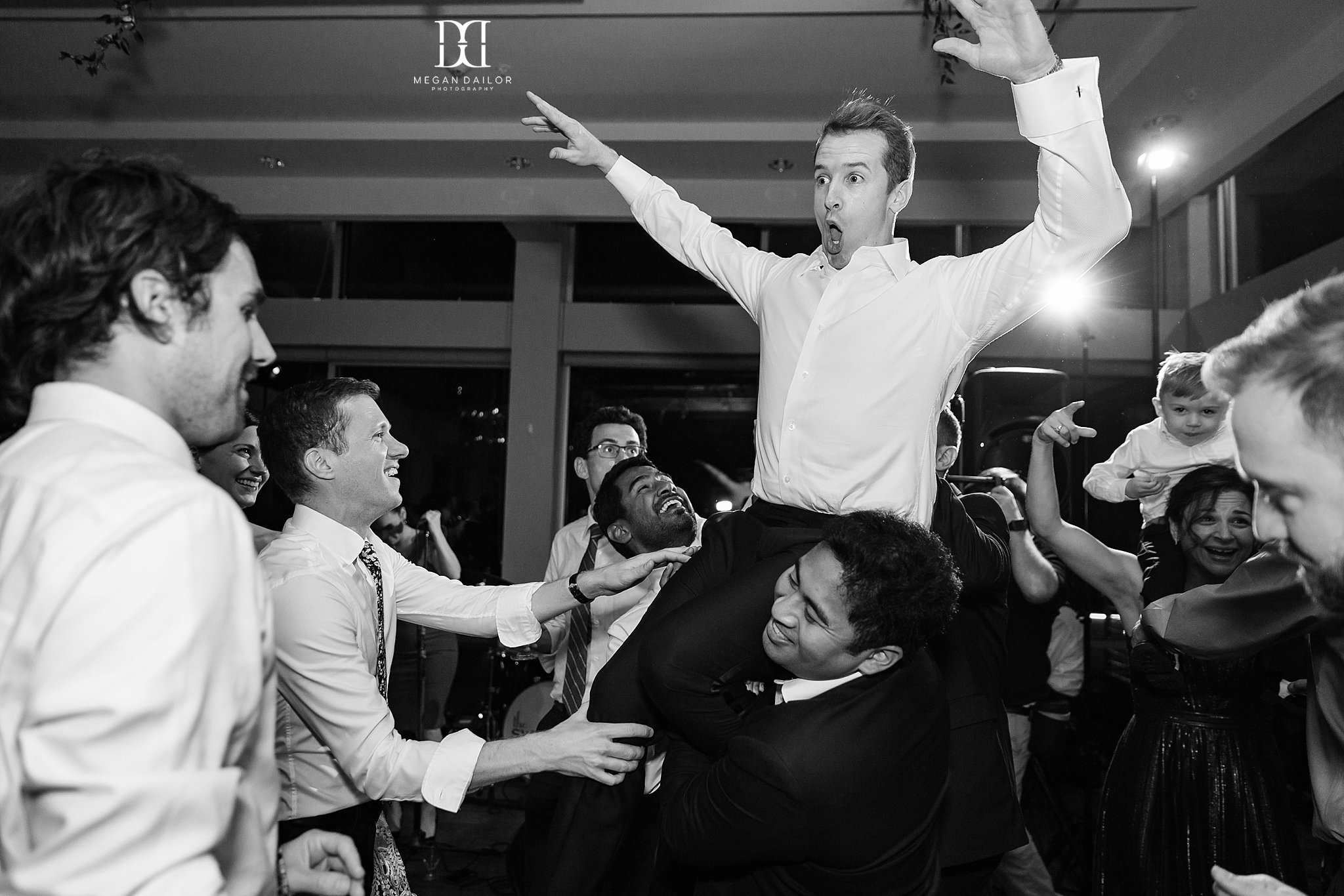 Tom was a machine on the floor, I could not stop laughing at his moves!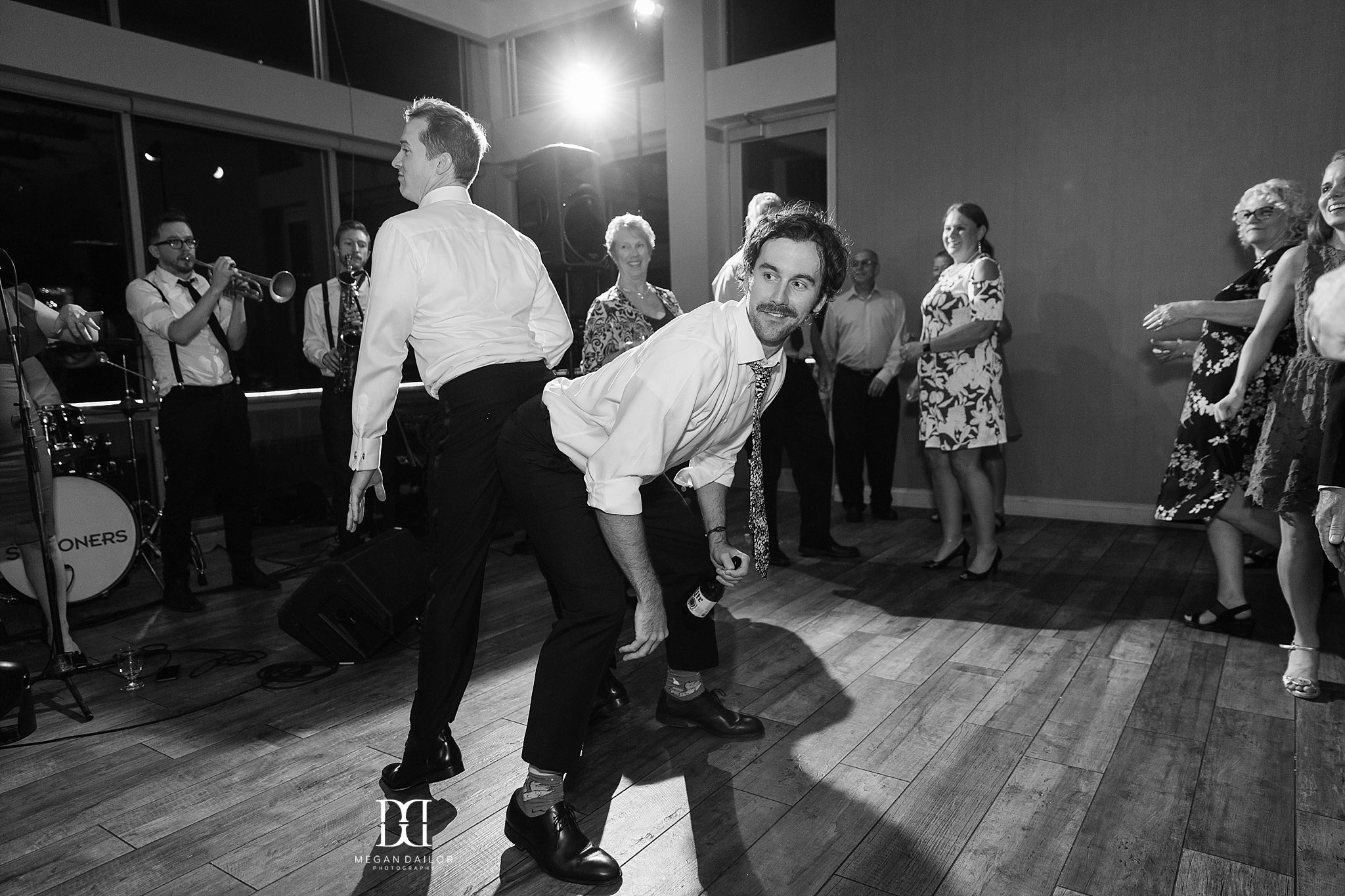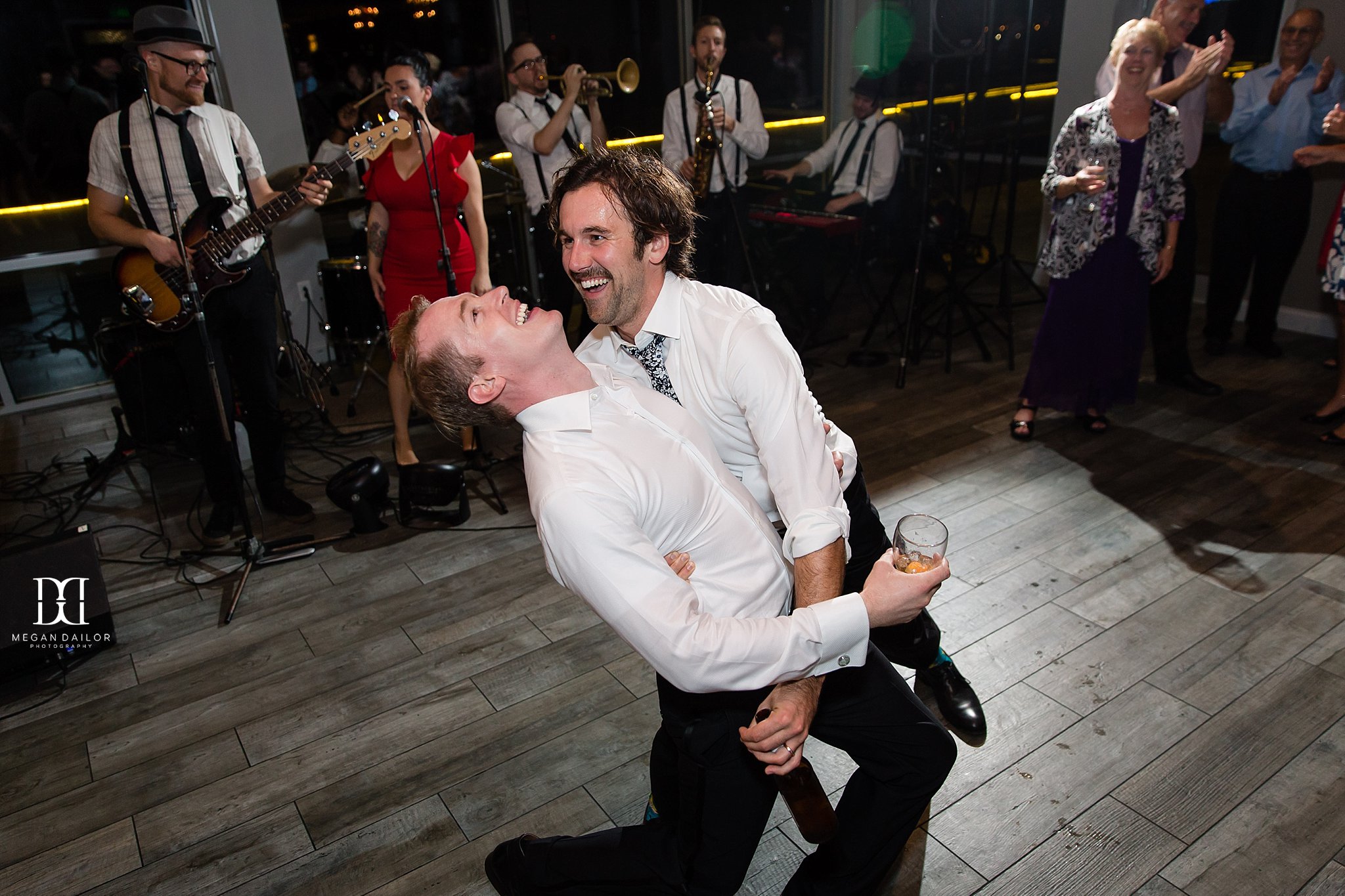 So many good faces in this one... Stevie was having a blast!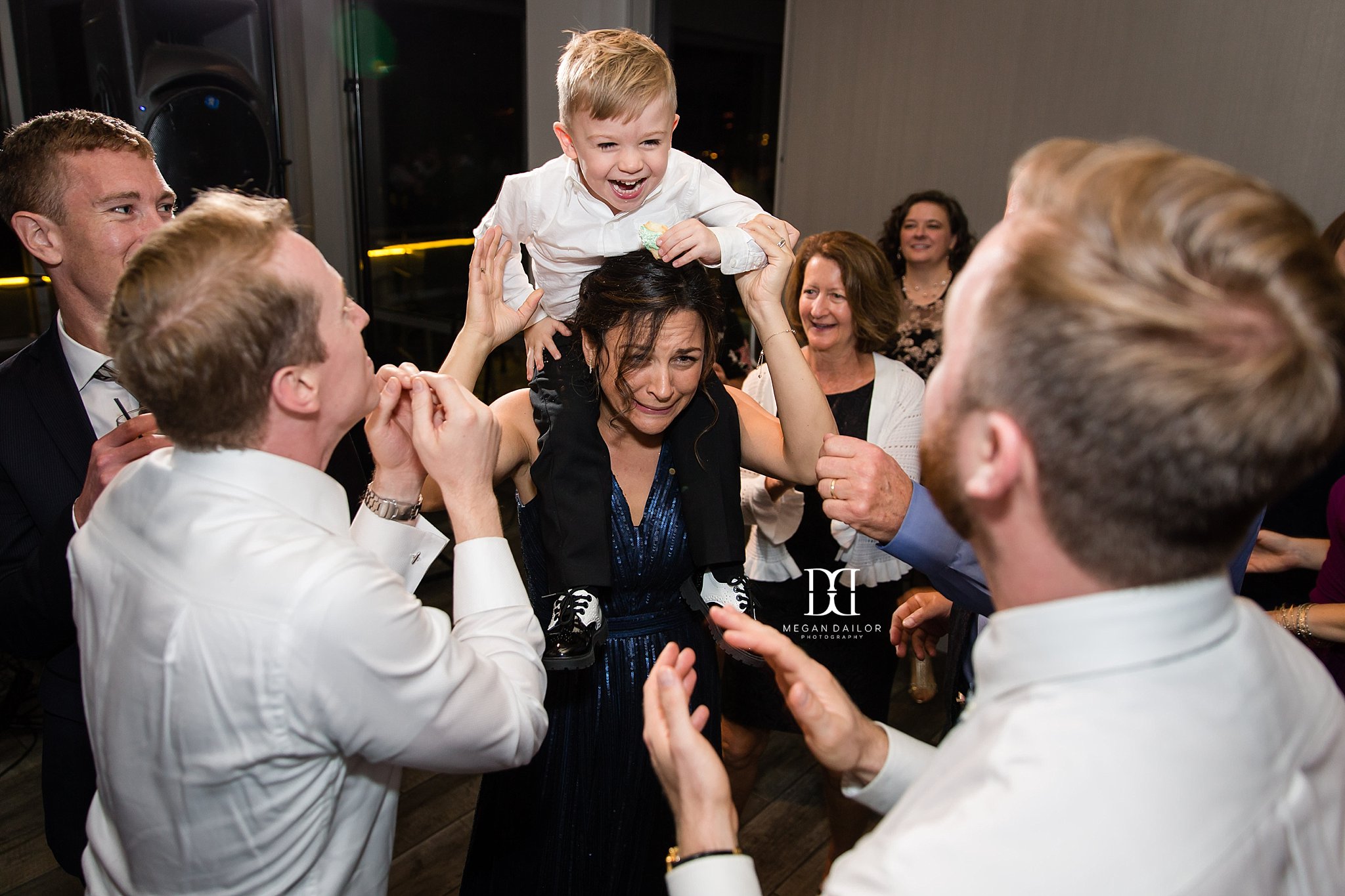 Bridesmaid Meg was another dance floor star!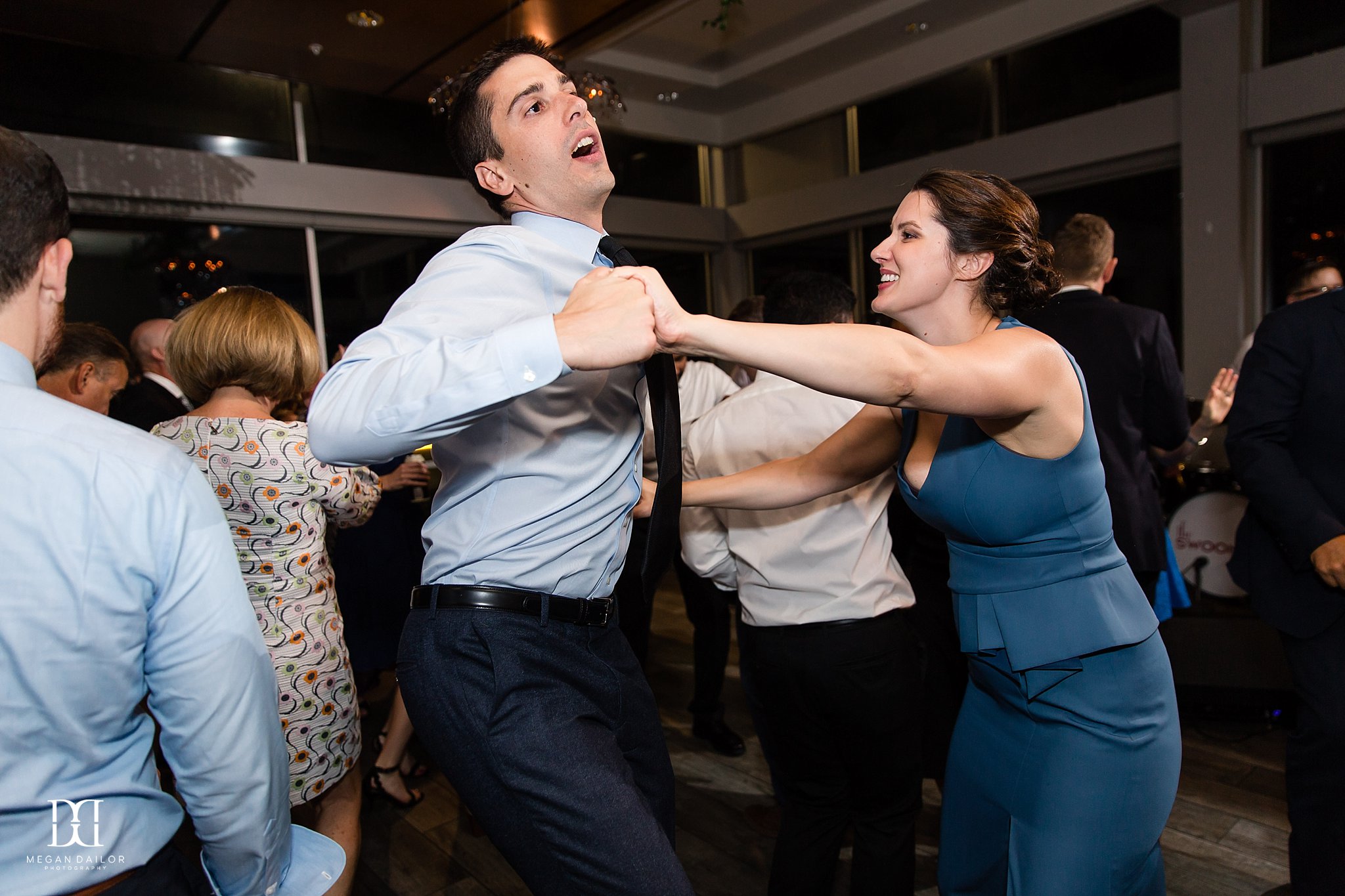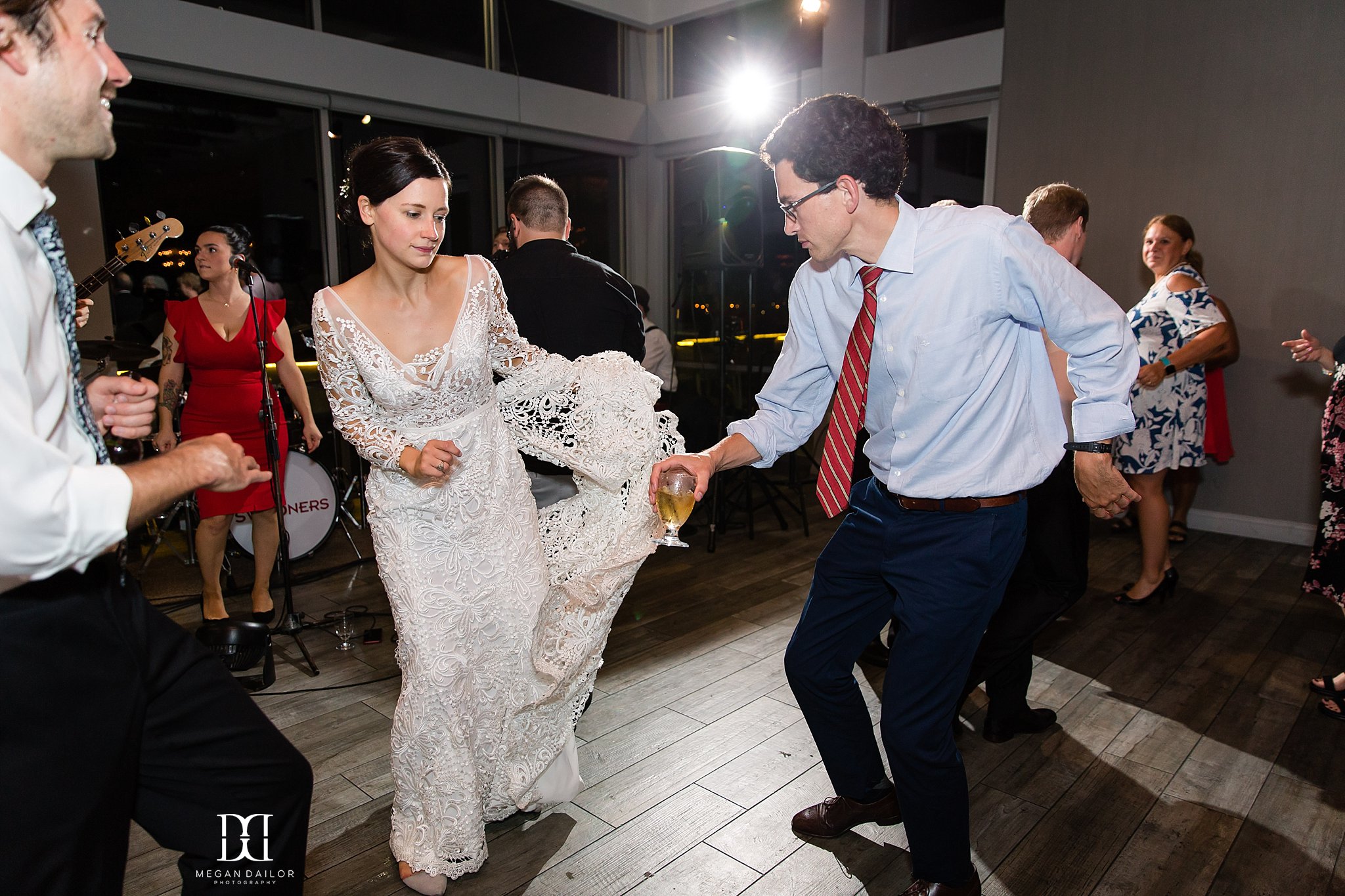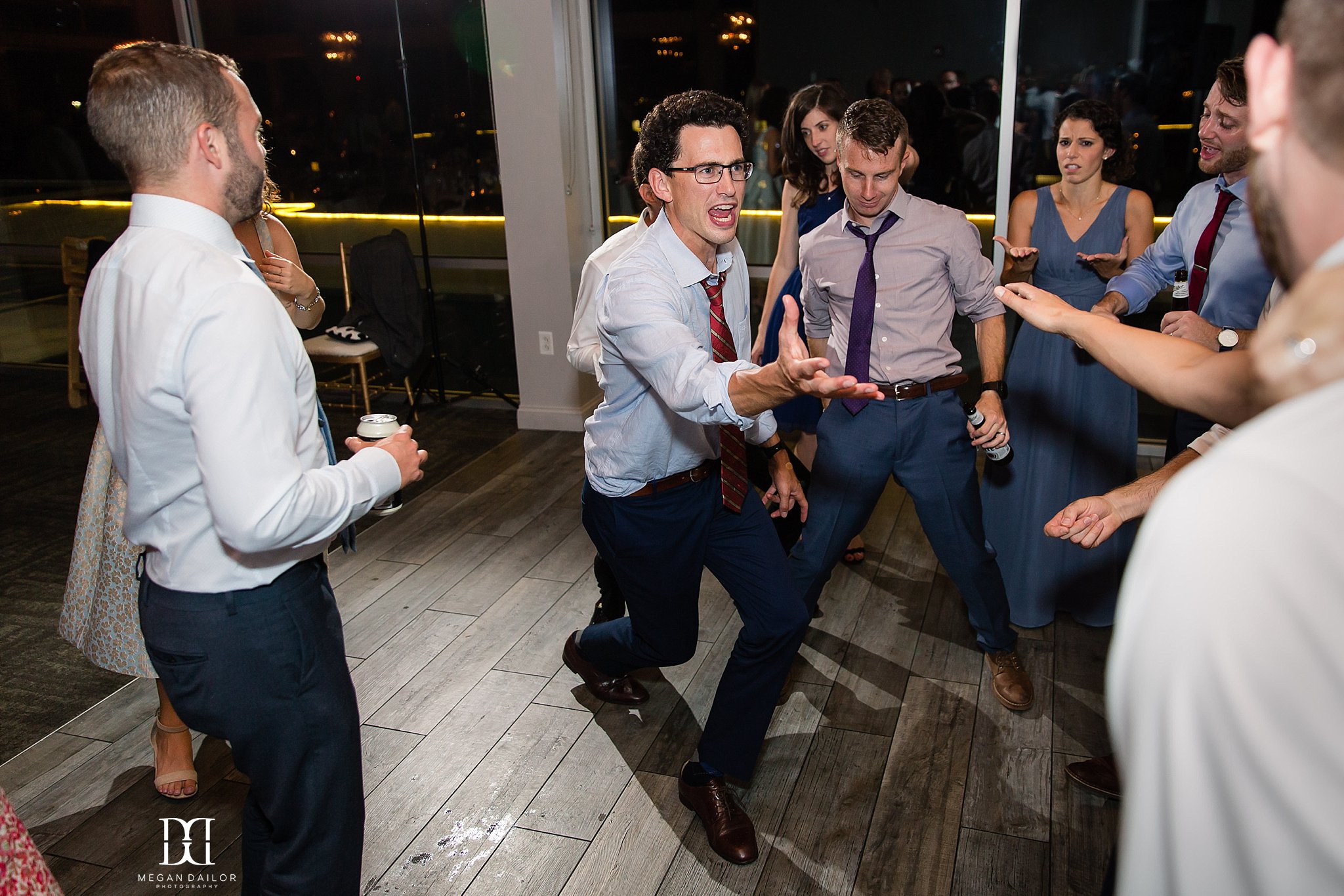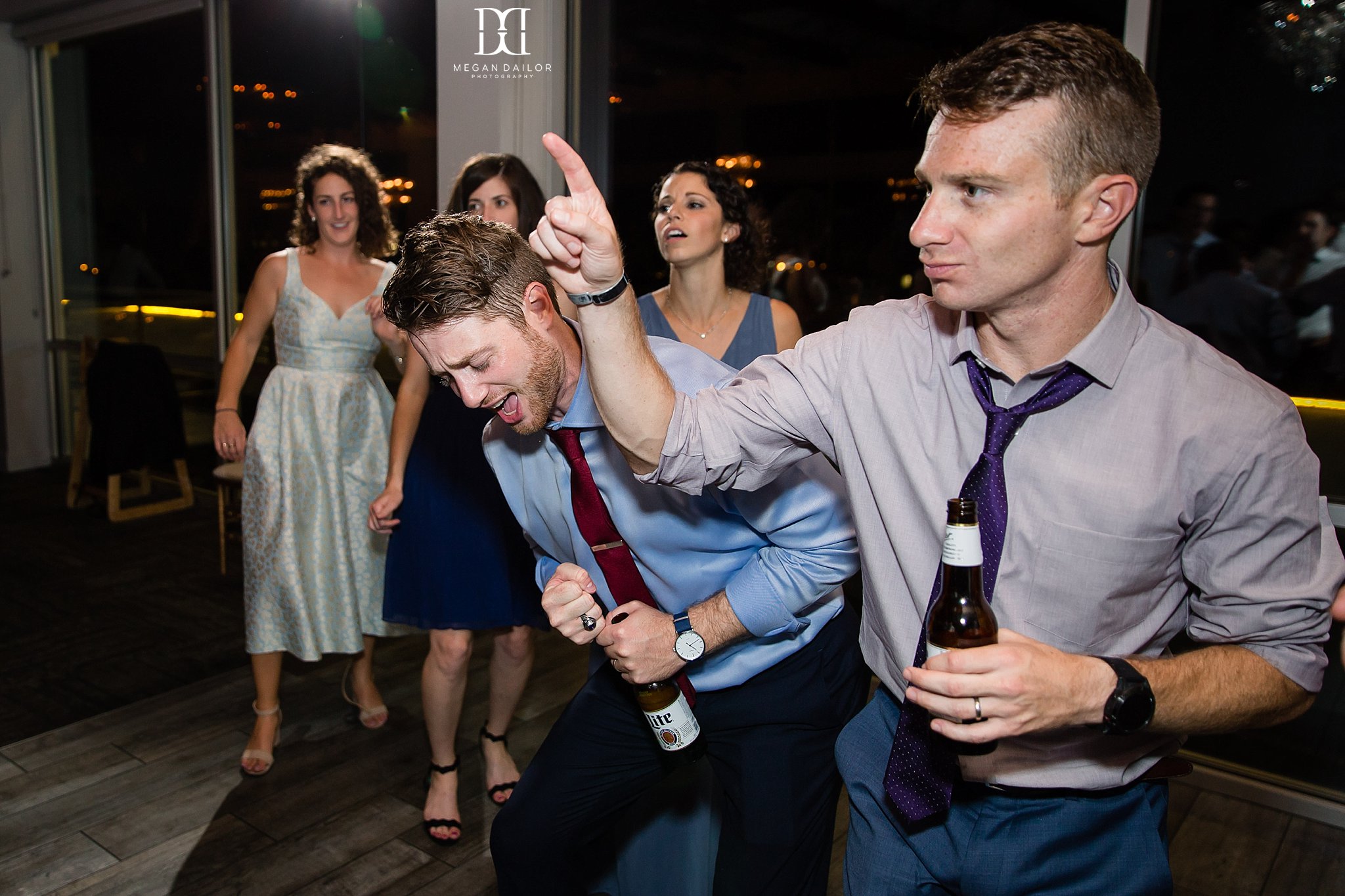 What a great night, thank you so much for inviting me to capture your Strathallan wedding photos- I had the best time!!!