Wingate Barn Wedding
Cass and Steve's Wingate Barn wedding could not have been more perfect! The forecast included heavy storms and possible tornadoes, but it turned out to be a gorgeous summer day complete with puffy clouds and blue skies! I was so happy these two kind, genuine people could have the day of their dreams at the Wingate Barn in Livonia!
When I arrived, Cass was having her bridal makeup done by Jessica Marie from Bred for Beauty... what a stunner!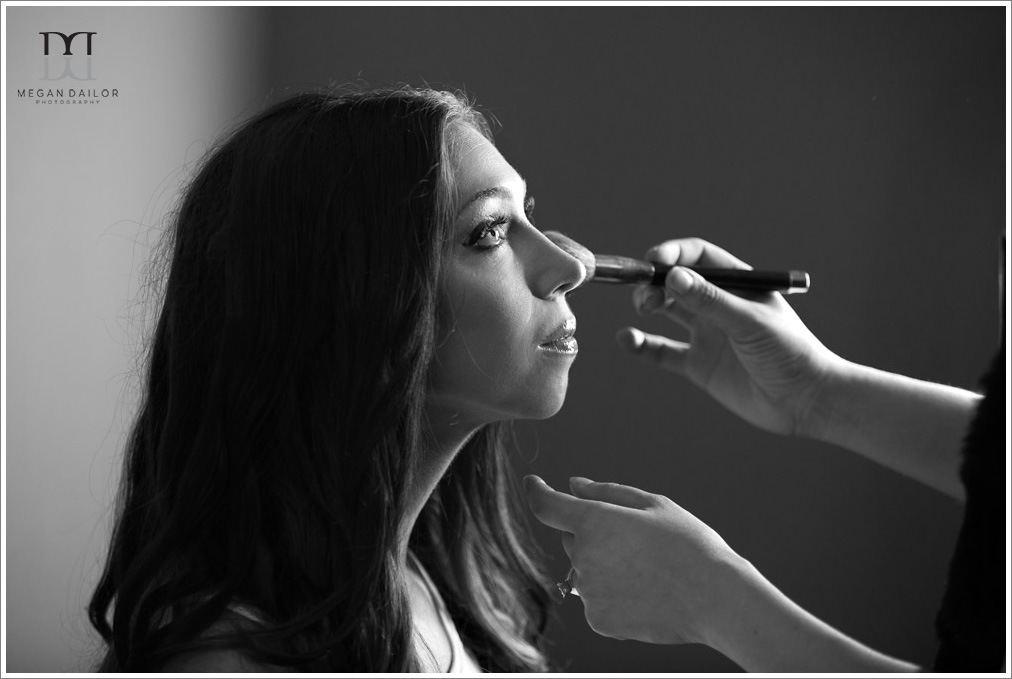 Cass's chic bohemian look was perfect from head to toe. That flower headpiece!!!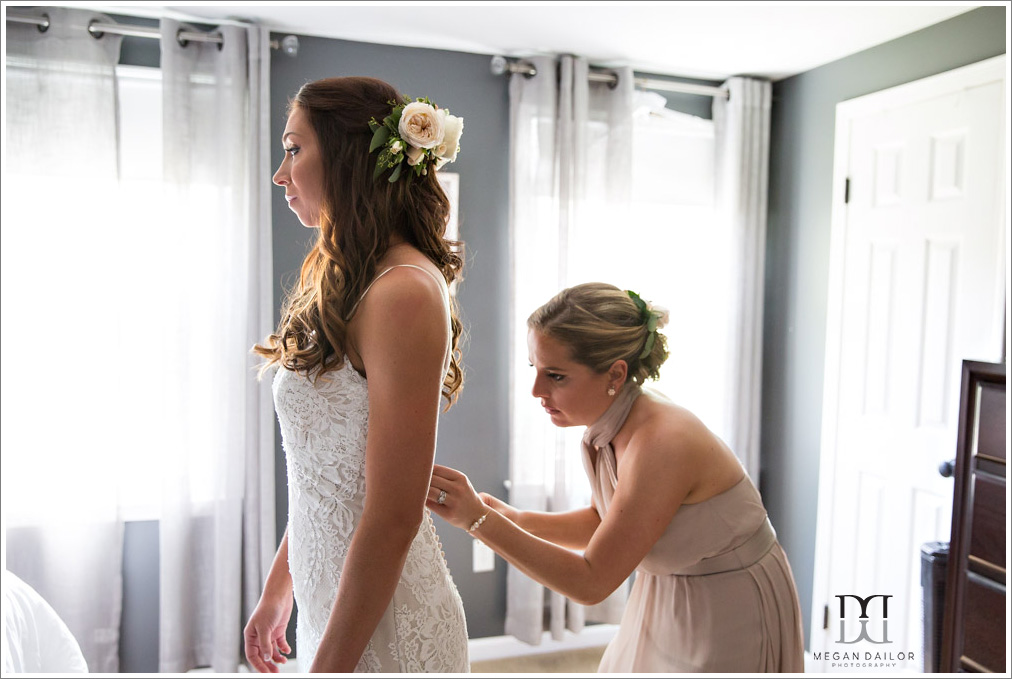 When Cass's dad saw her as a bride for the first time it was all smiles and a few tears. Such a beautiful moment.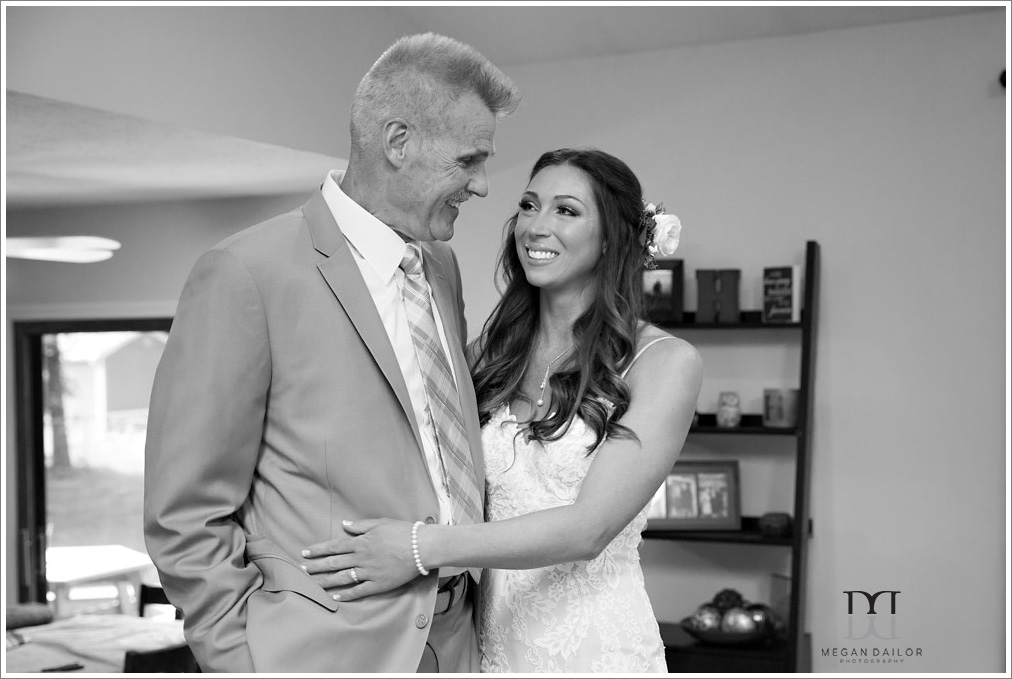 Cass and Steve wanted to have a few picturse with their sweet pups before heading to the ceremony and reception... I love when my couples do this! Pets are part of the family! Look at this crew... too cute! It was so considerate of Cass and Steve to only adopt wedding themed dogs, it really adds to the beauty of the photos ha ha!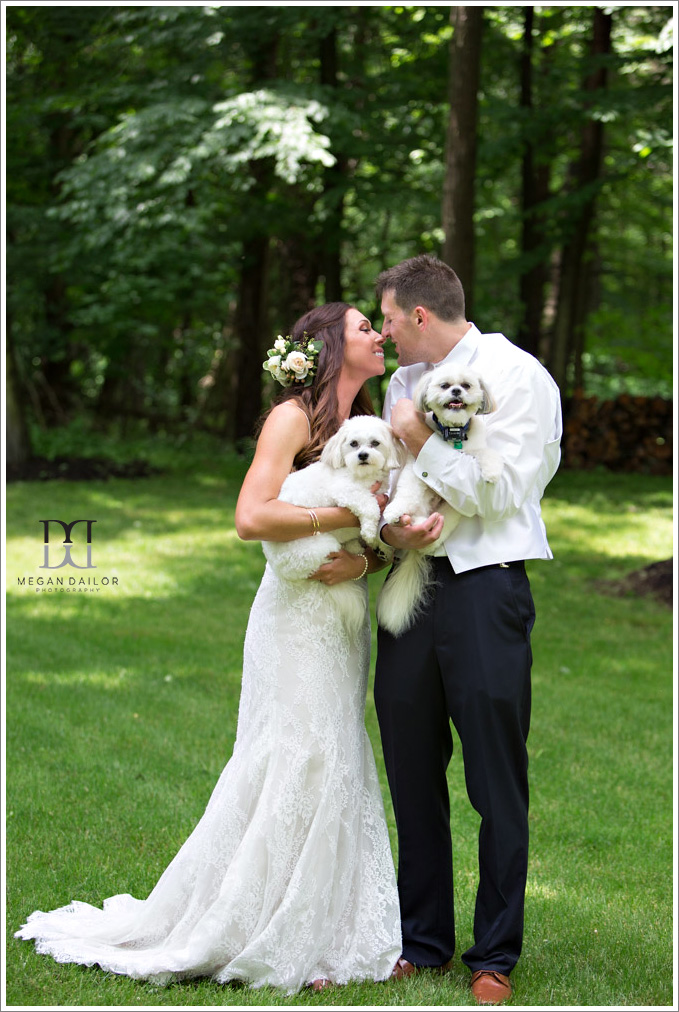 Cass's mom, Jean, worked at Kittelberger's and the wonderfully talented and dearly missed Jimmy Catalano conceptualized the wedding. The flowers and barn looked just perfect. Jimmy would be so proud of how his vision came to life!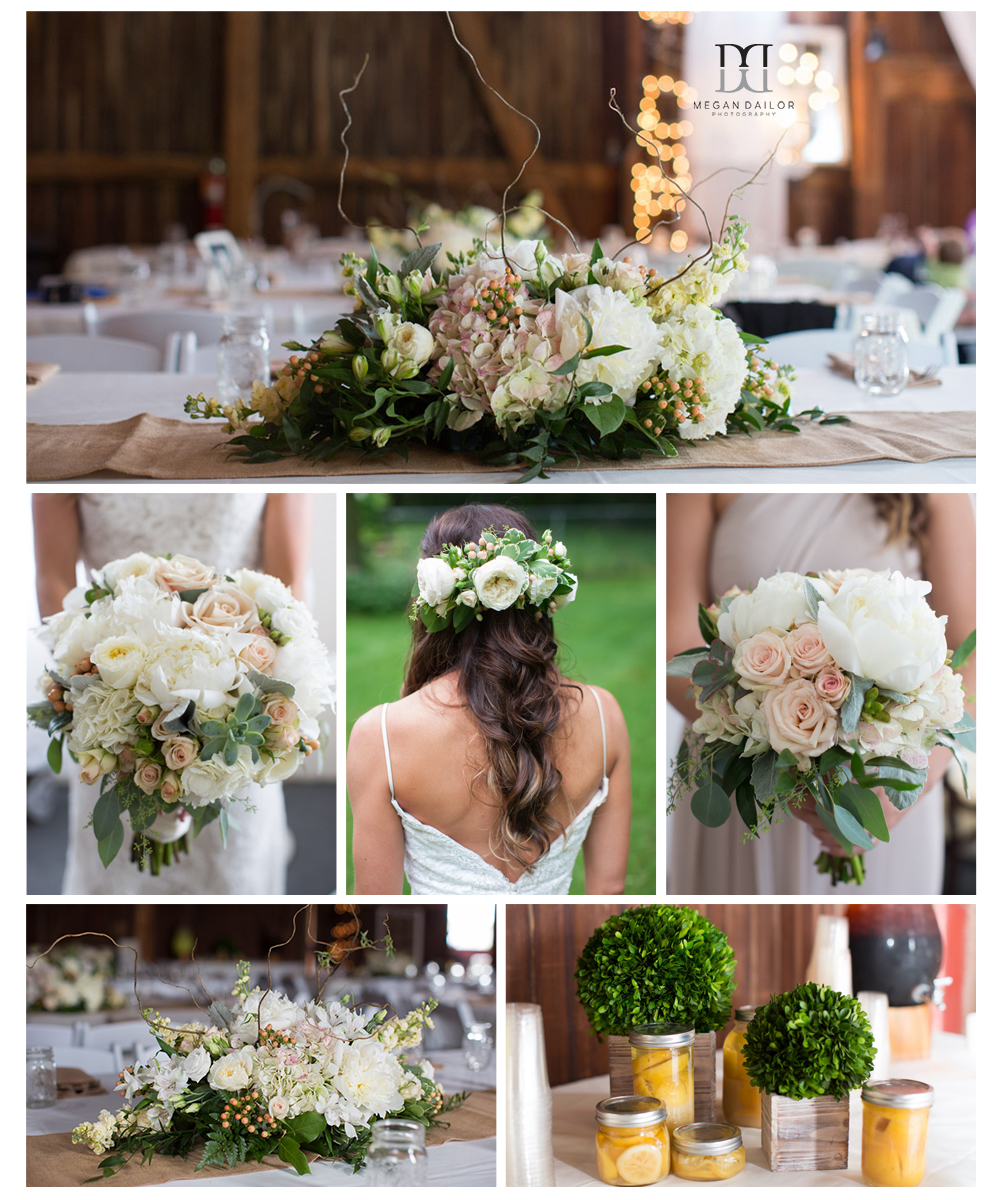 SO dreamy!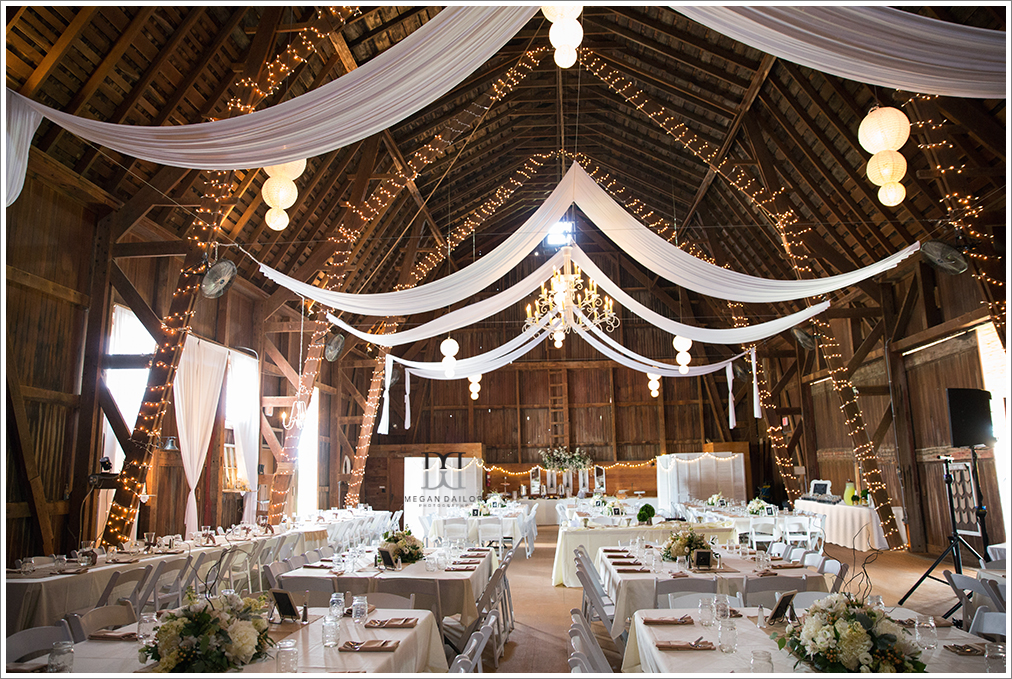 I still can't get over how that dire forecast turned into this... we are so lucky!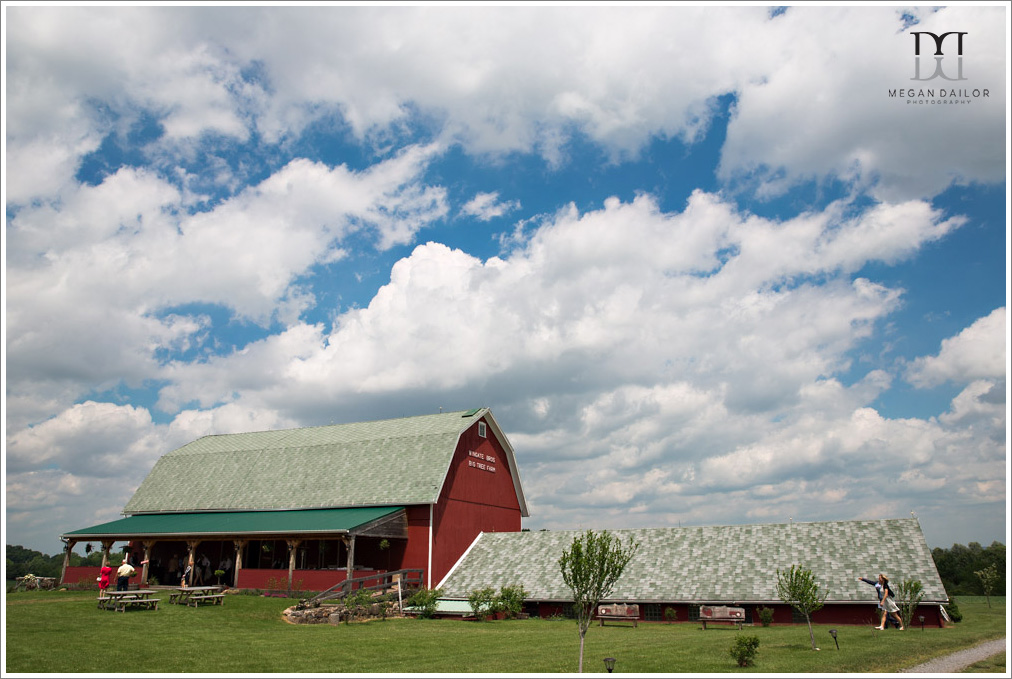 This bride, of course, is a pretty crier!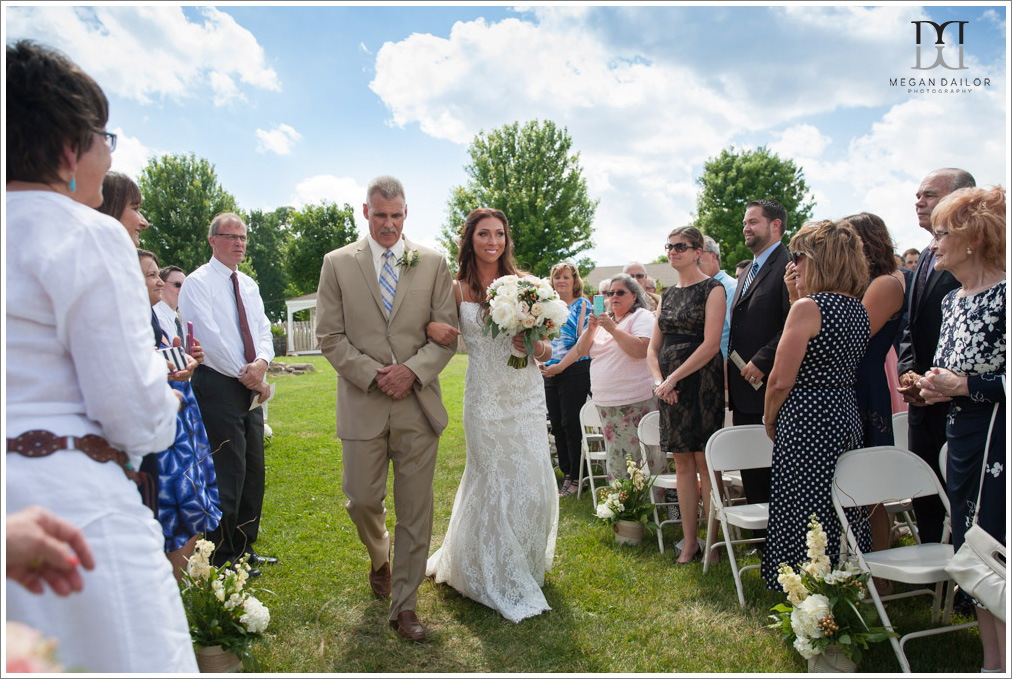 This moment, this photograph, is what it's all about for me as a photographer. That quick glance and the emotion on her face as she prepares to leave her dad's arm for her husband-to-be. So much symbolism and beauty and love.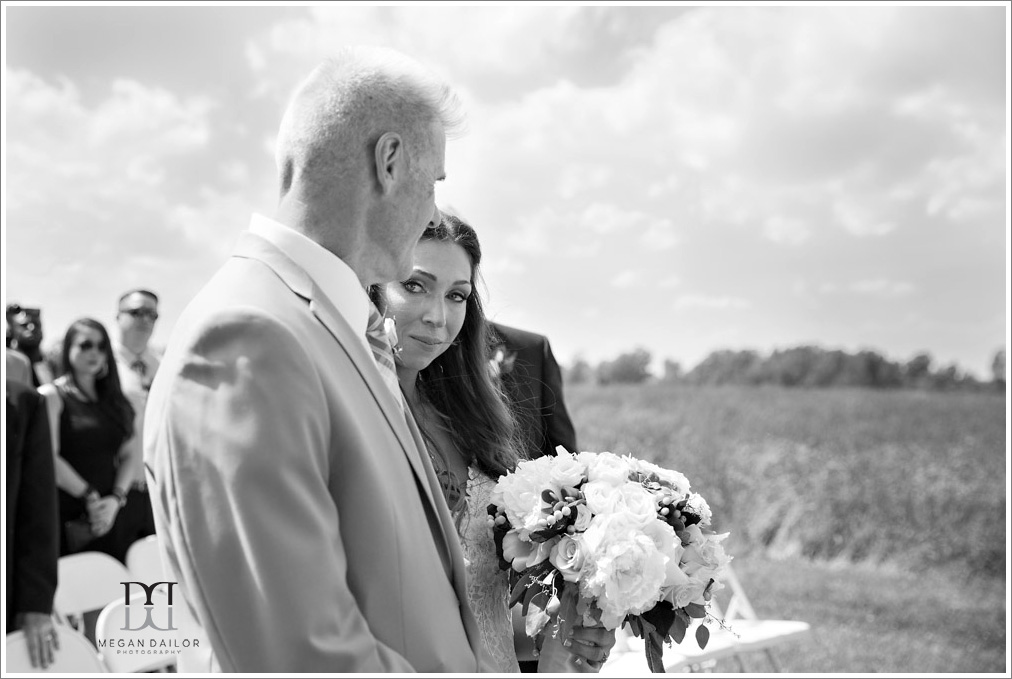 A Wingate Barn wedding is a breathtaking affair!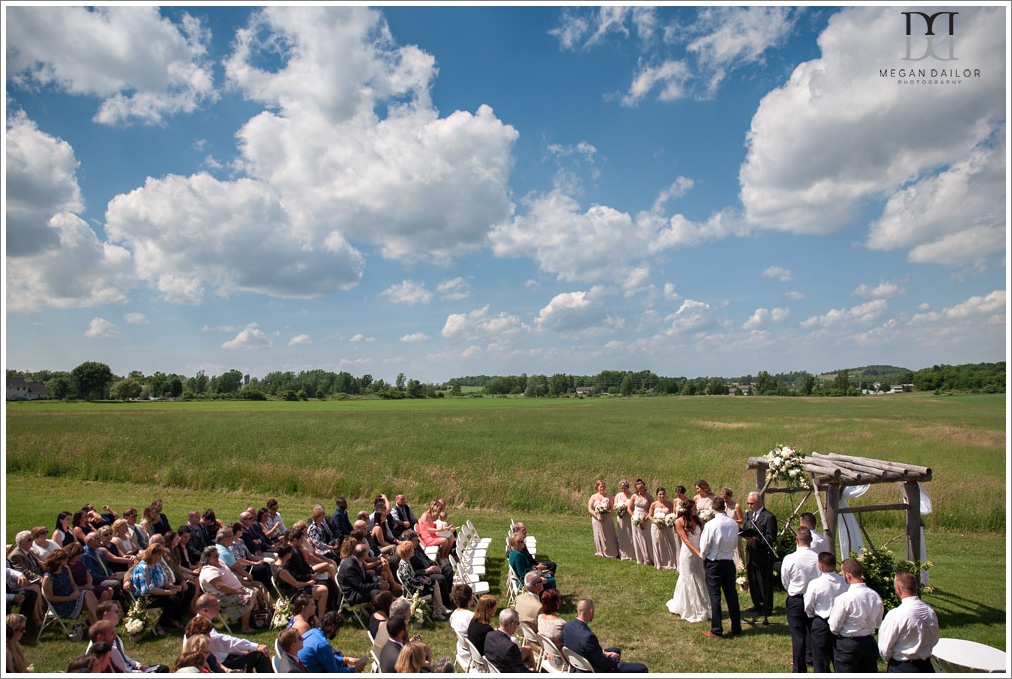 So much love. It's amazing what we can say without saying anything at all.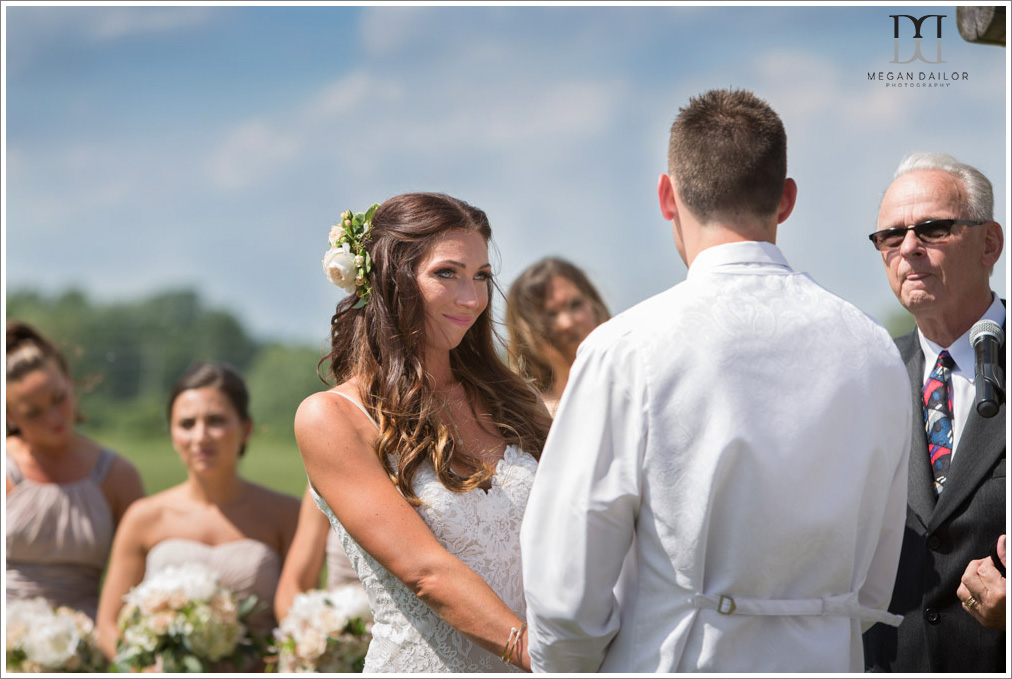 Steve is one happy groom!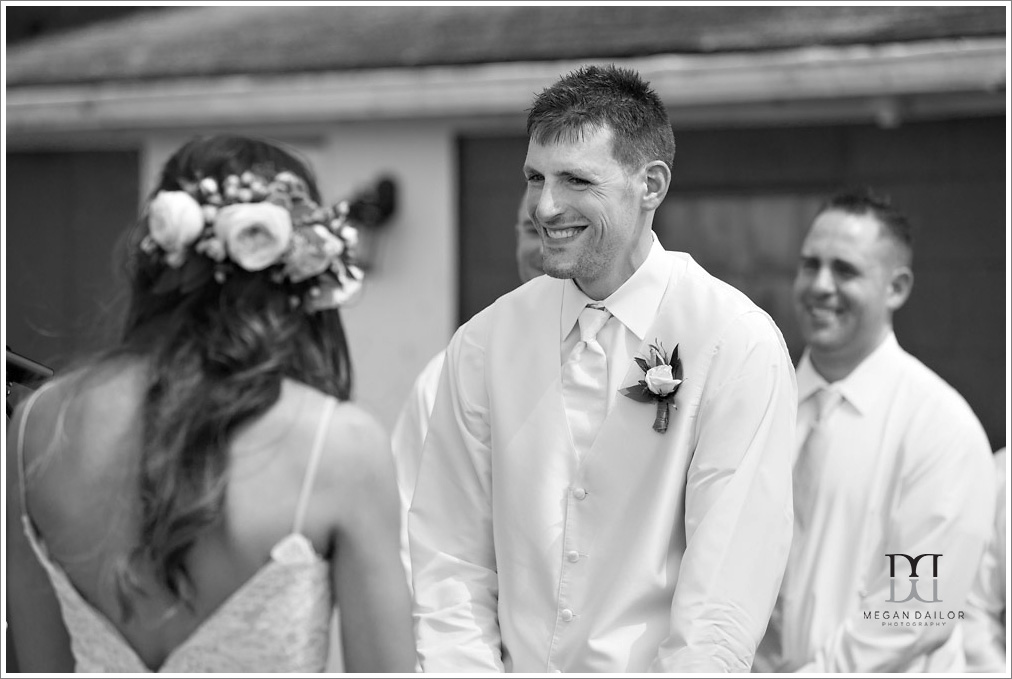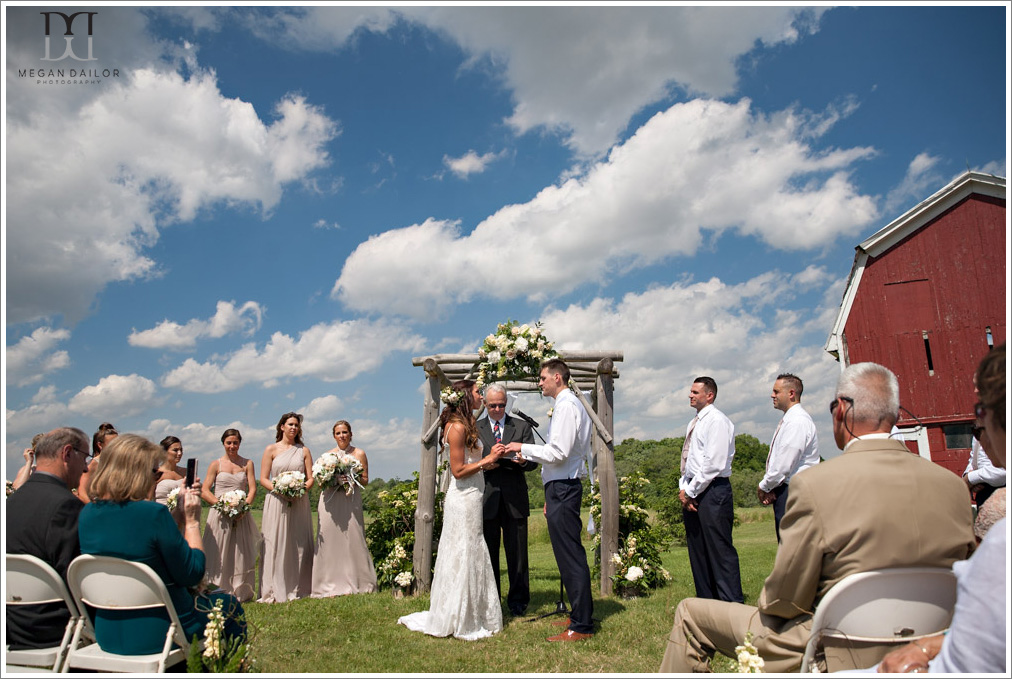 First kiss!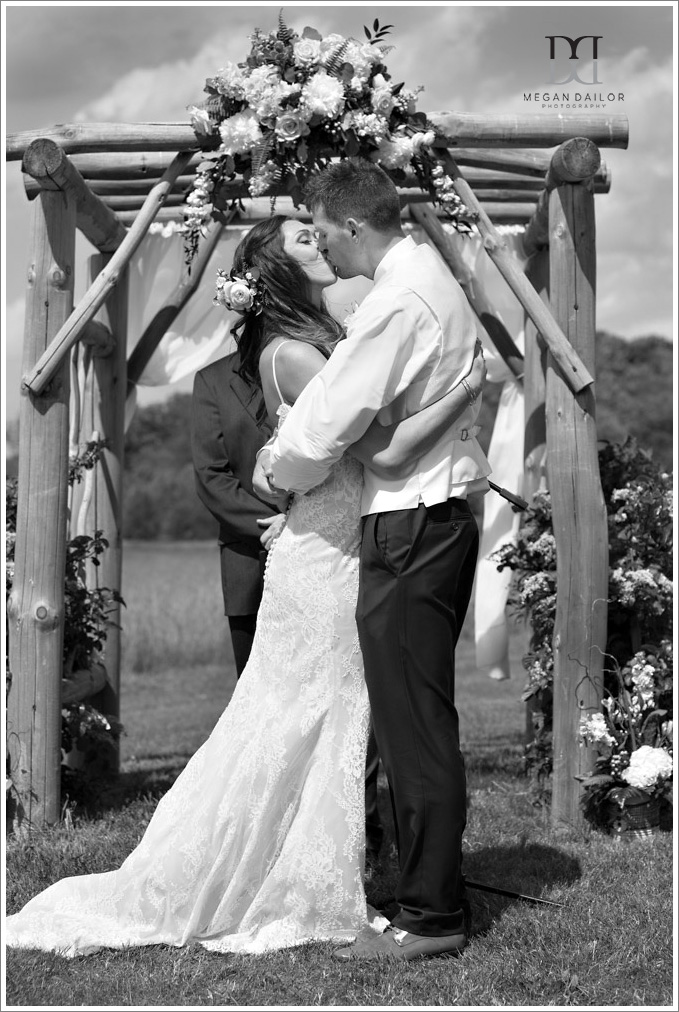 I had so much fun with this wedding party!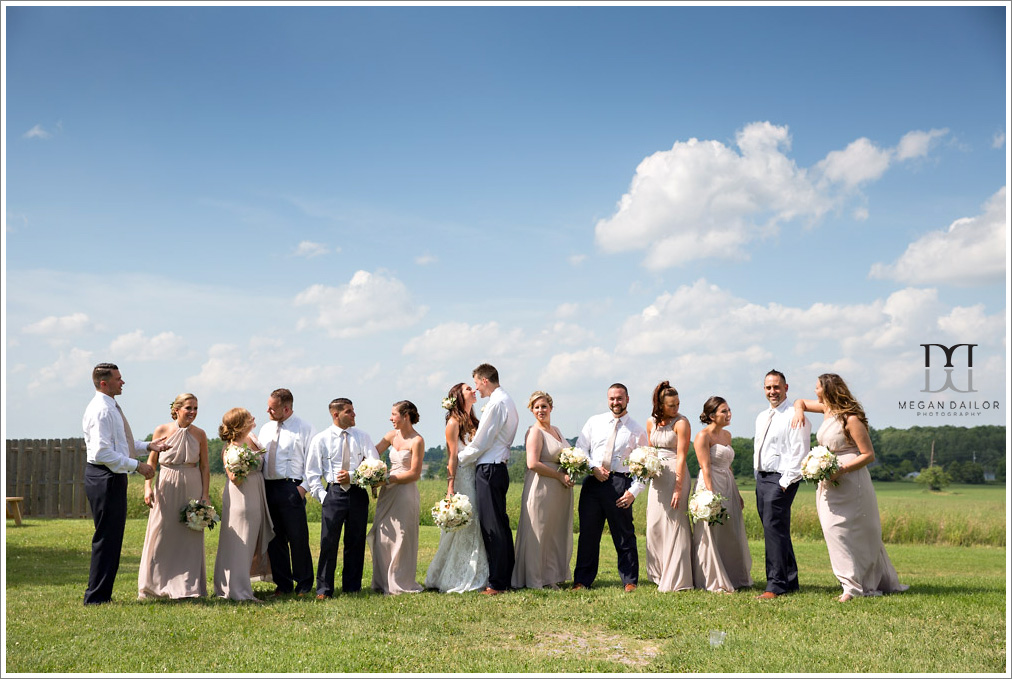 Cass and her lovely ladies.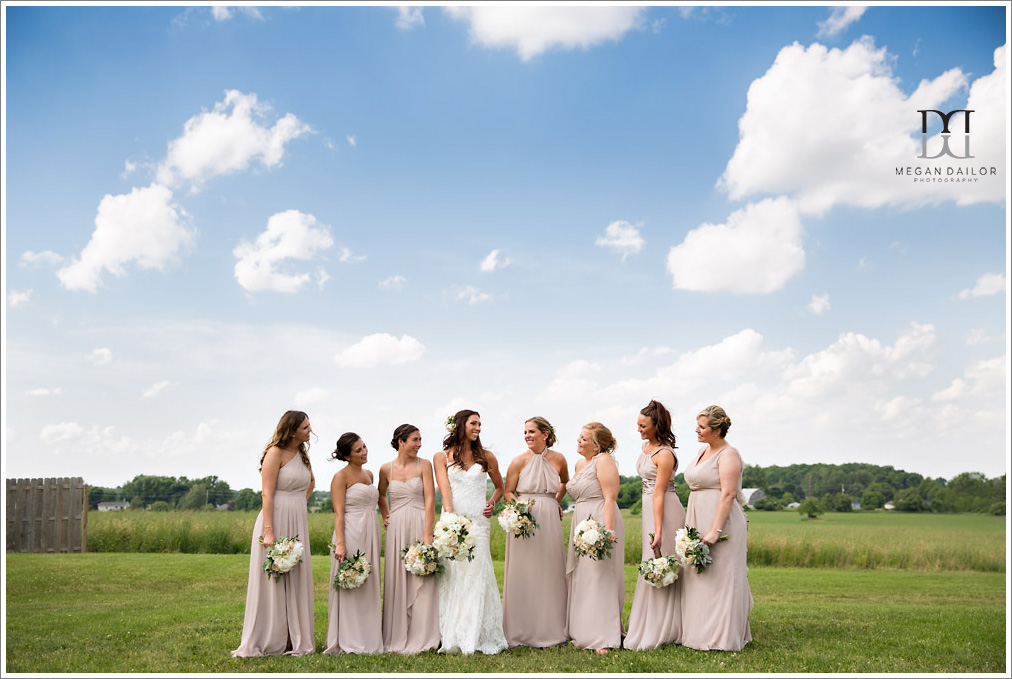 I always want to find a grand, statement portrait... one that encompasses the couple, the location, the conditions. It's all part of the story. The beautiful fields and sky made a perfect backdrop!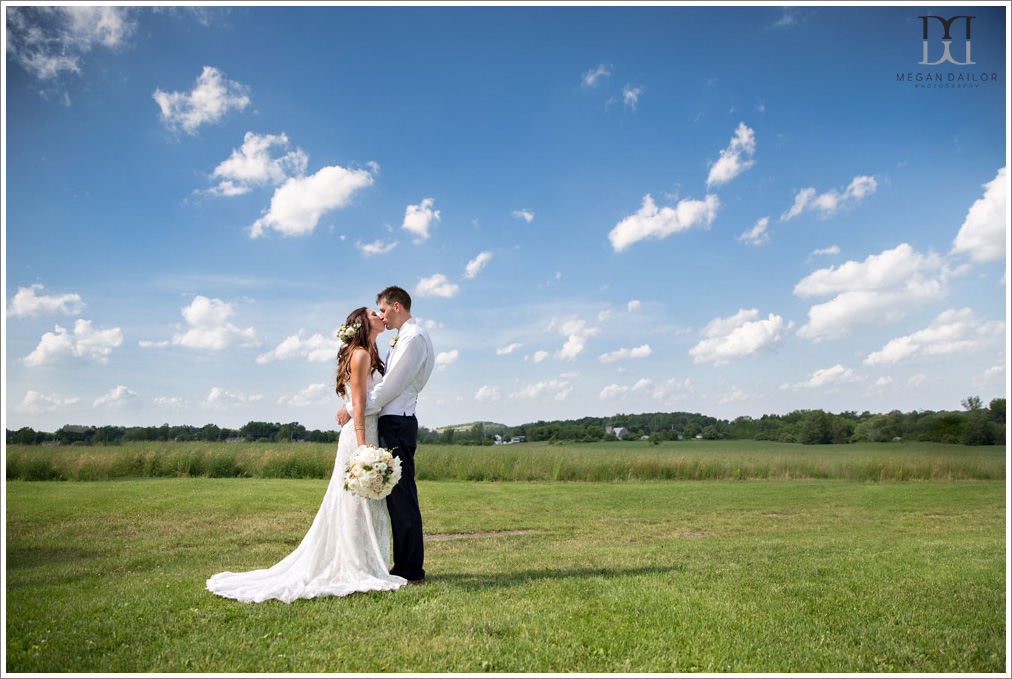 At their engagement shoot, and again on the wedding day, Cass was like "We're bad at this!" UM, no. Illegal. You're amazing.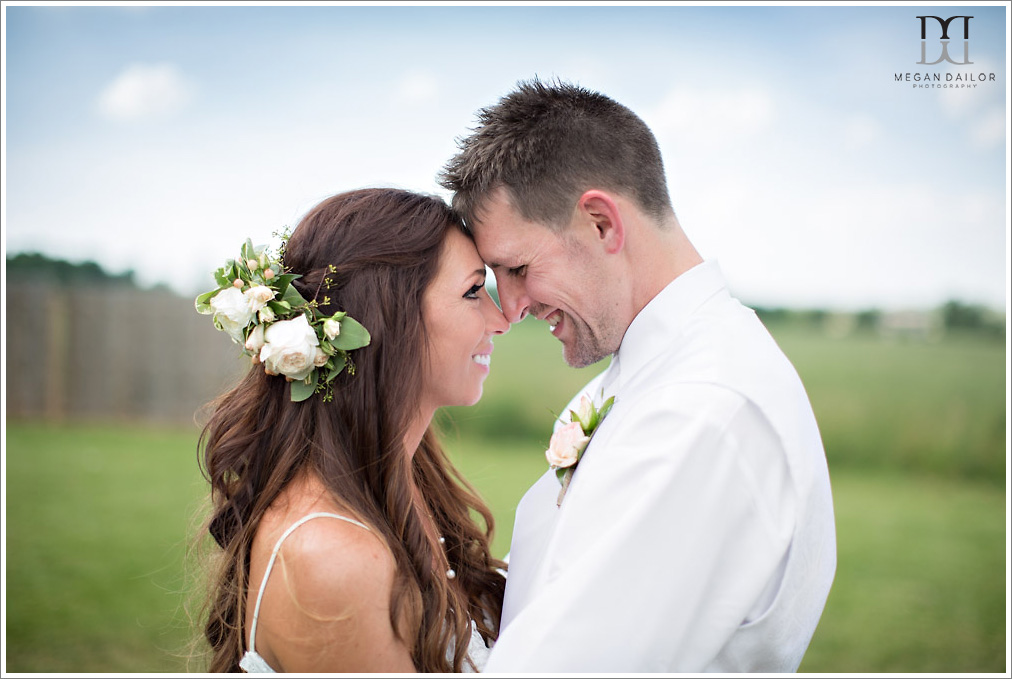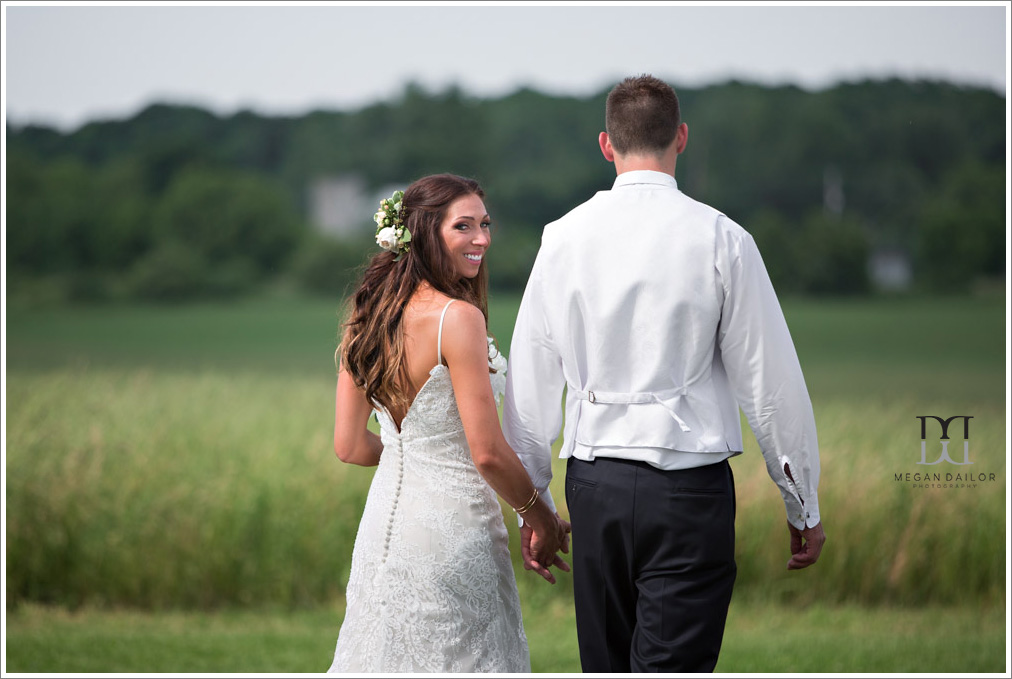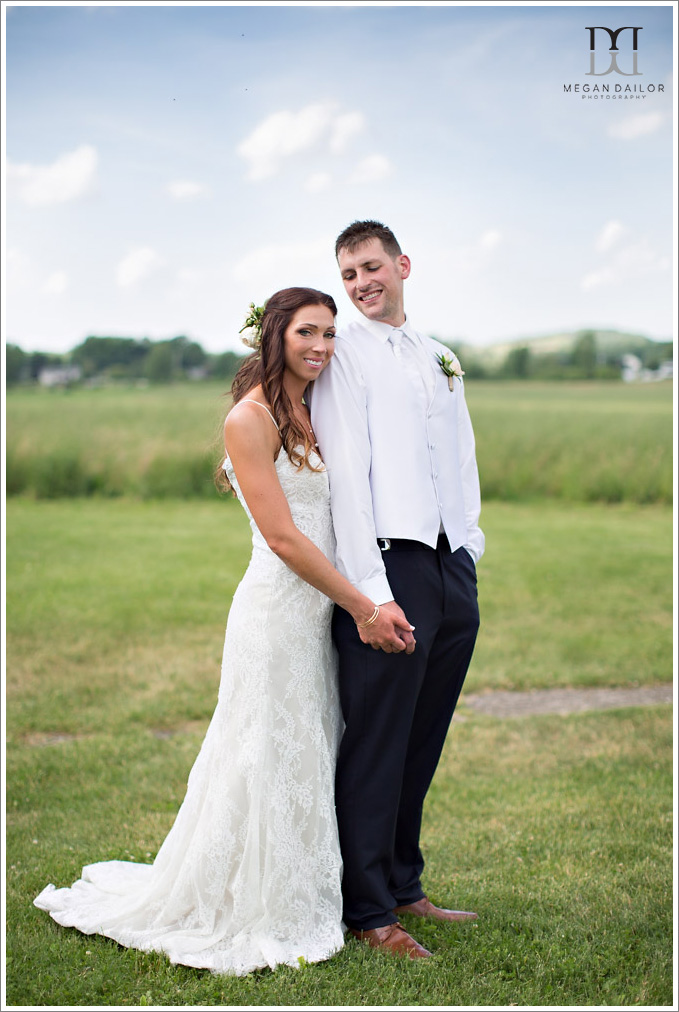 Cass and Steve stepped out of the reception for a few minutes for these glorious sunset pictures... absolutely lovely!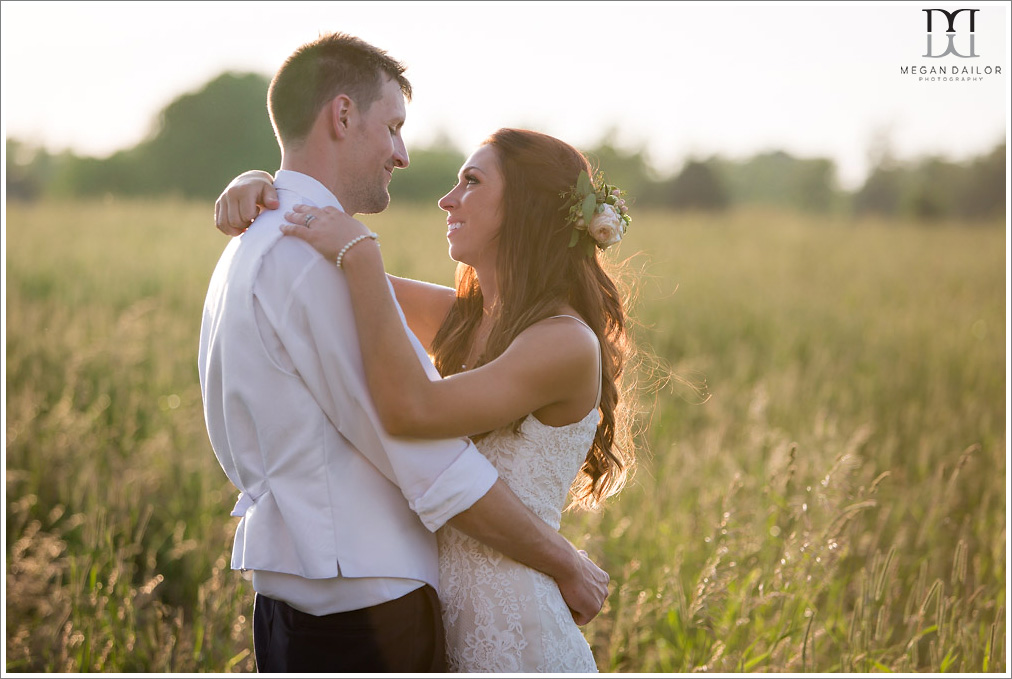 Swoon!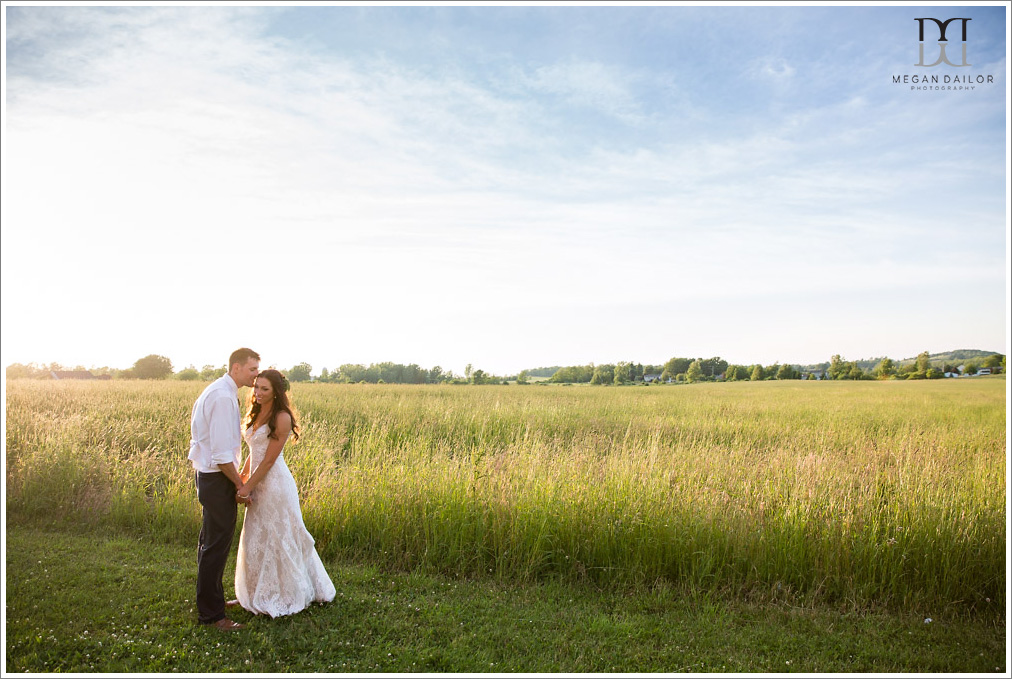 I thought about drafting flower girl Emerson to shoot with me. She looks like a tiny pro! The anklet on that perfect, chubby little baby foot is killing me! <3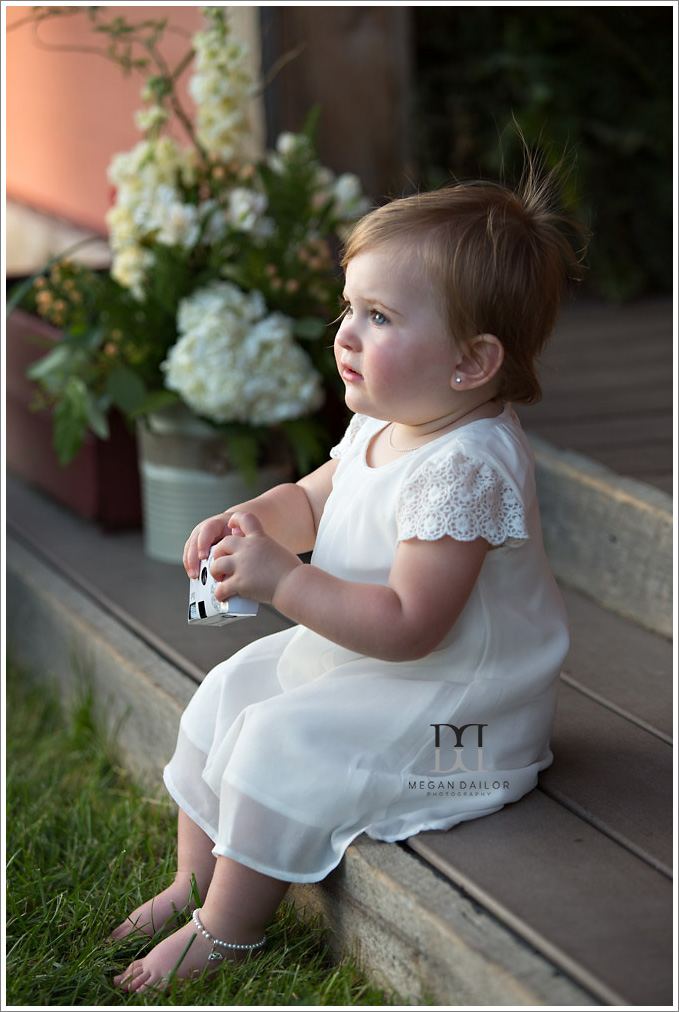 First dance was short and very sweet!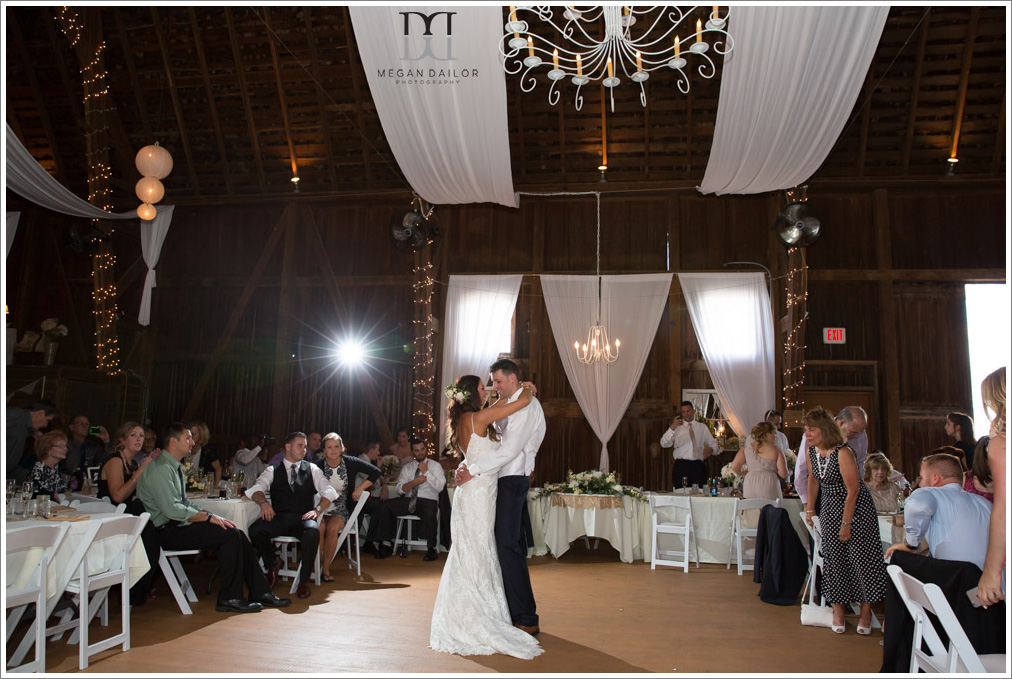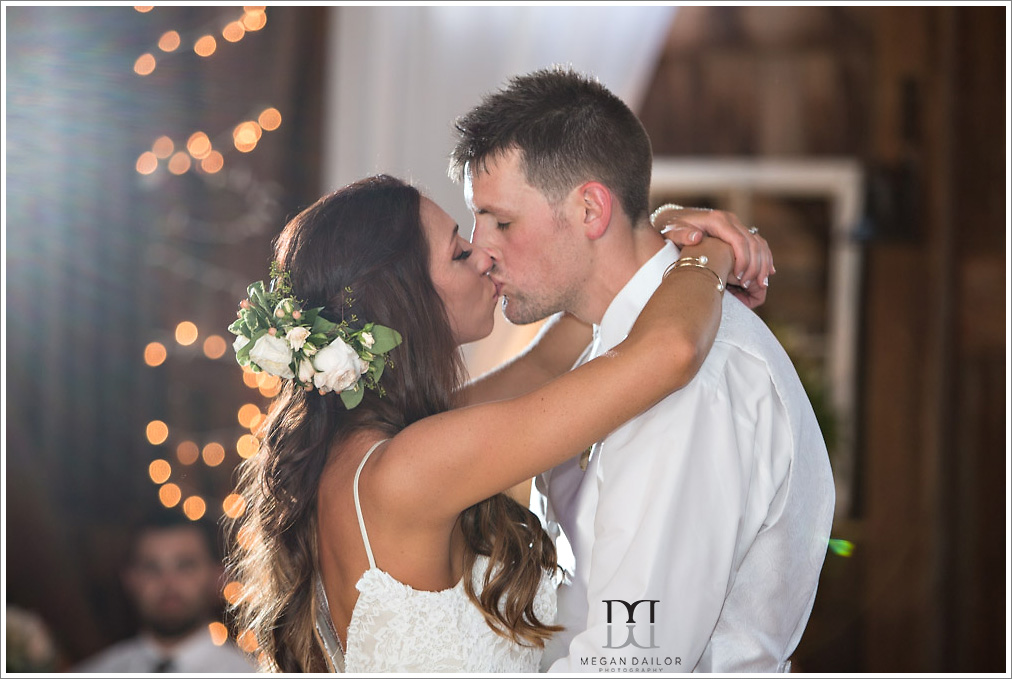 There was a fun mix of dancing and outdoor games for the guests to enjoy. The event really had a laid back party vibe with tunes from Showcase Sound.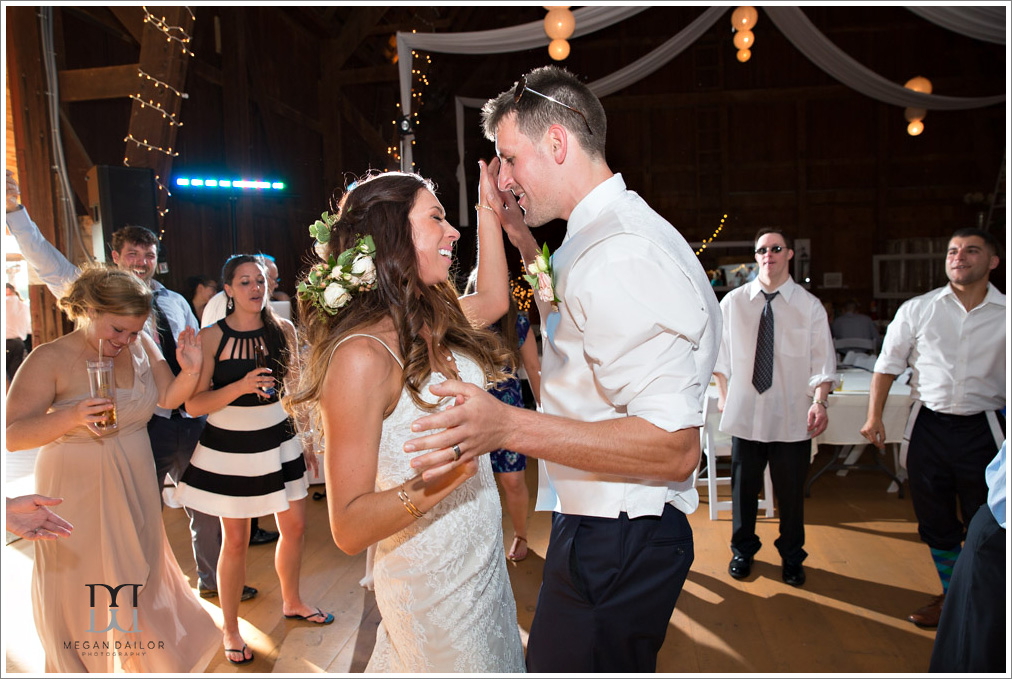 Jean and Beas! Jean sent me home with one of the centerpieces and it was still beautiful days later. I totally felt like a criminal walking out of the reception with one though lol!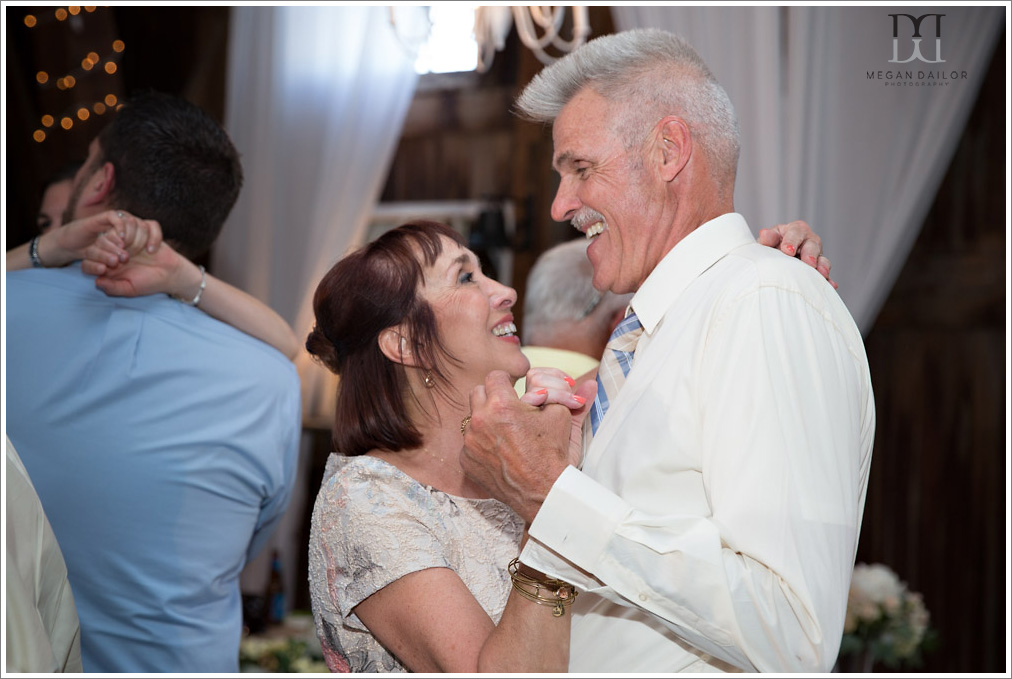 Cass and her father really have a special bond.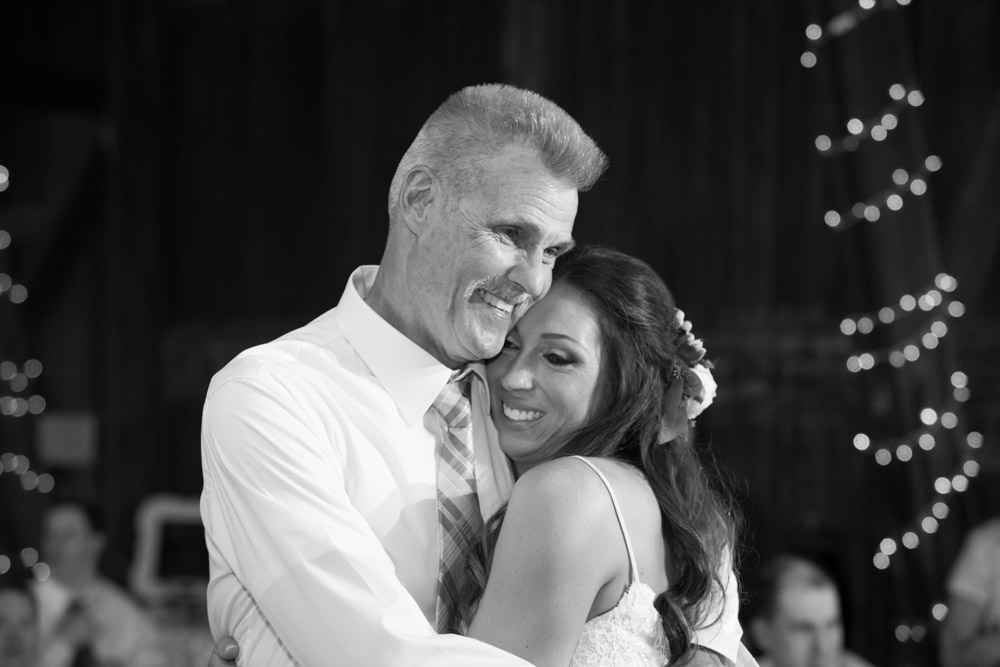 Lots of awesome moves on the dance floor.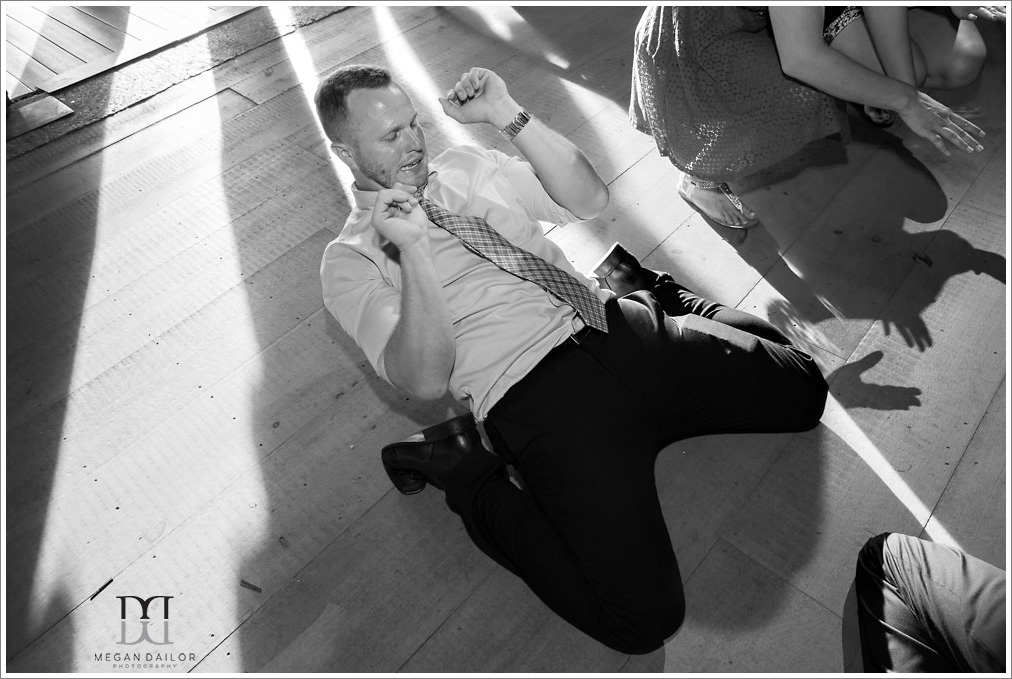 But MVP belongs to this guy... he had the style AND the moves!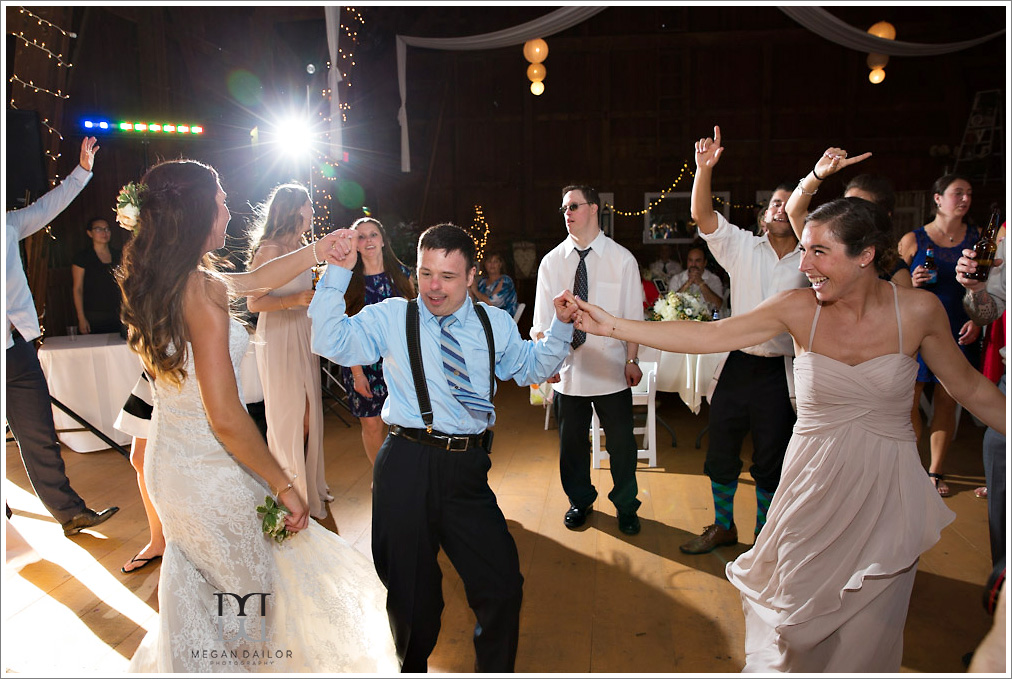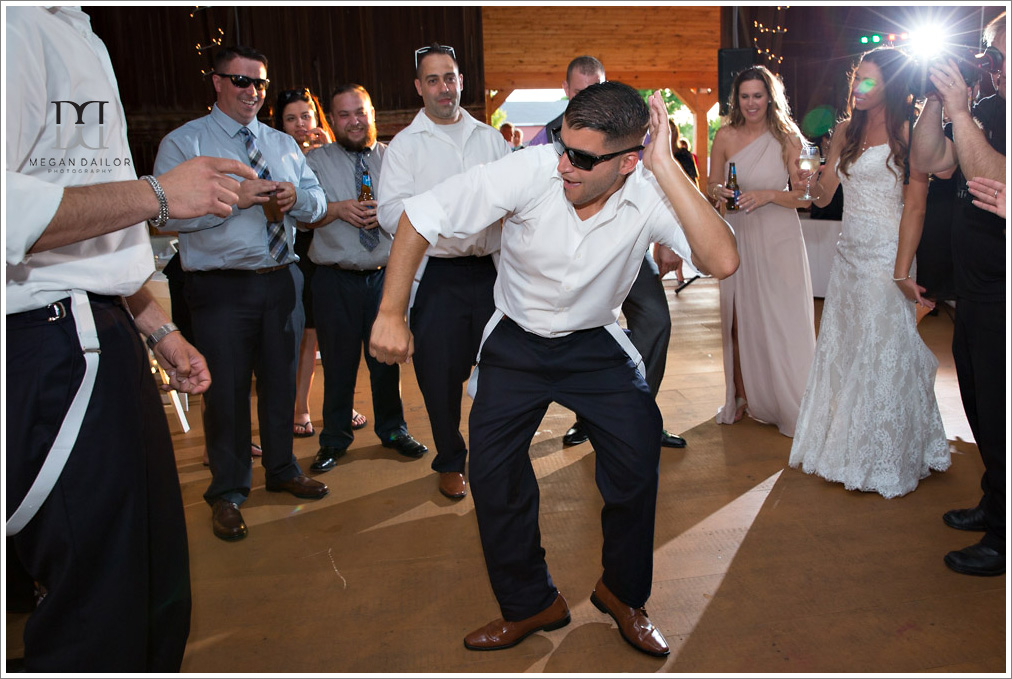 Steve was thrown into the middle of the dance floor, thankfully he brought his sprinkler A game.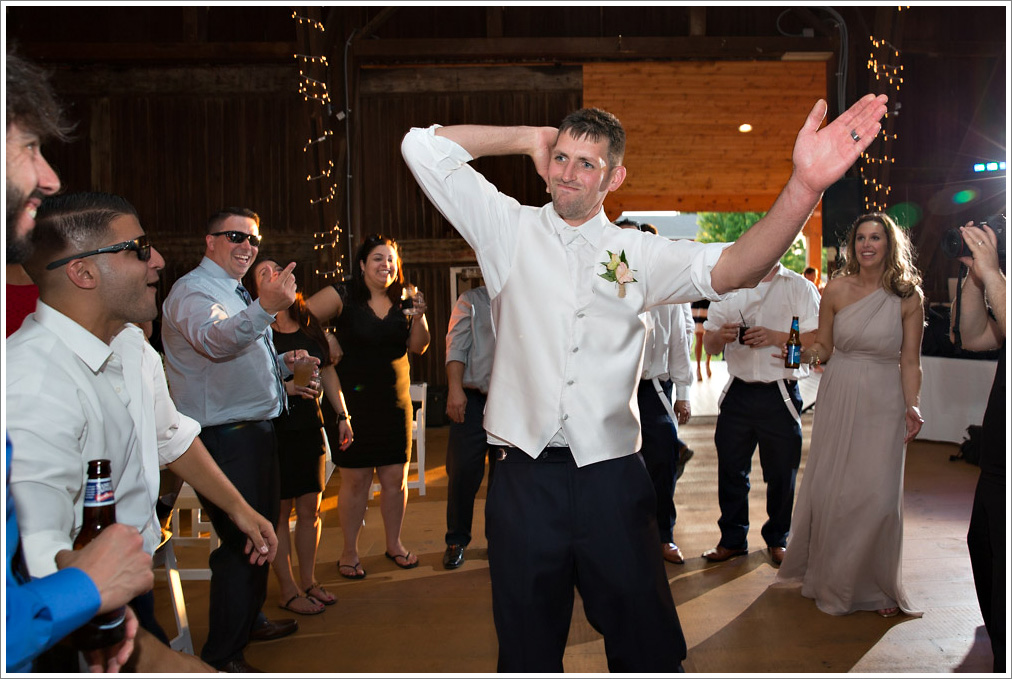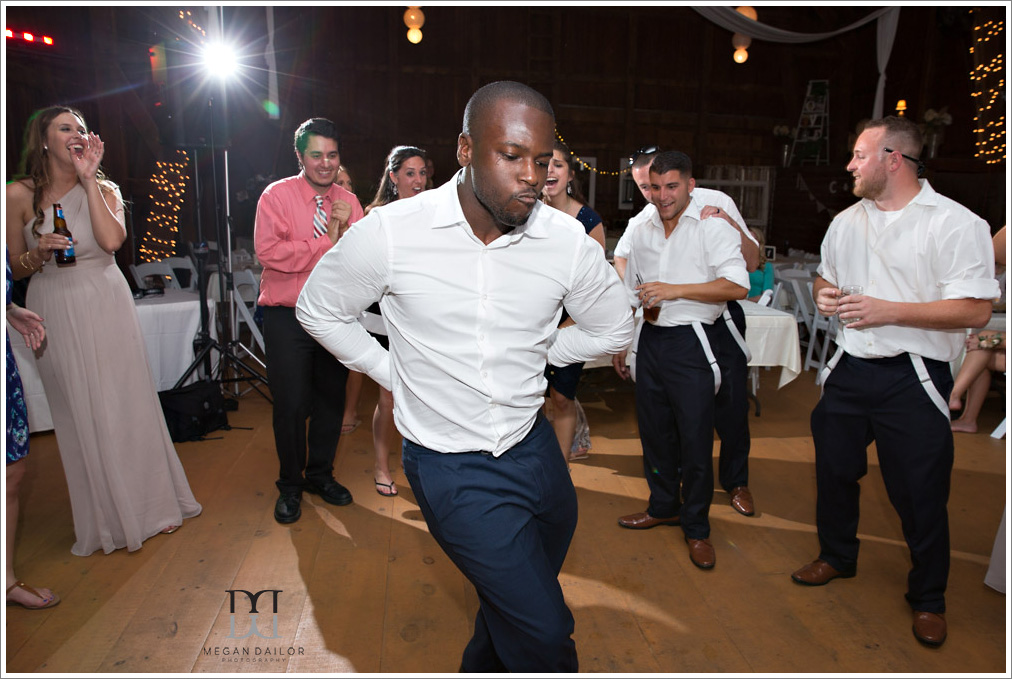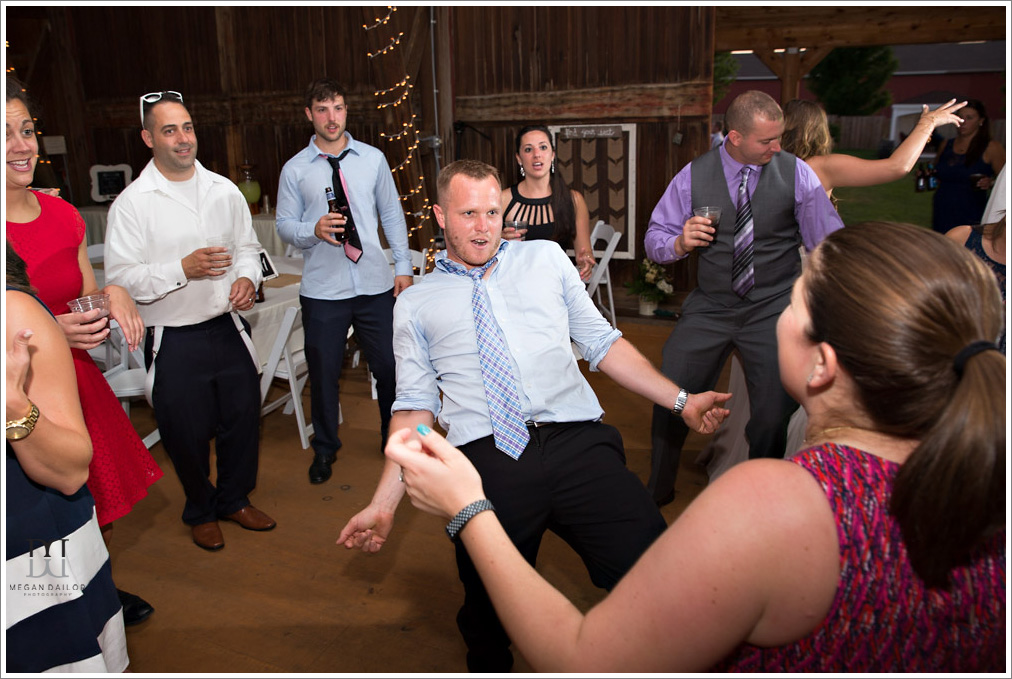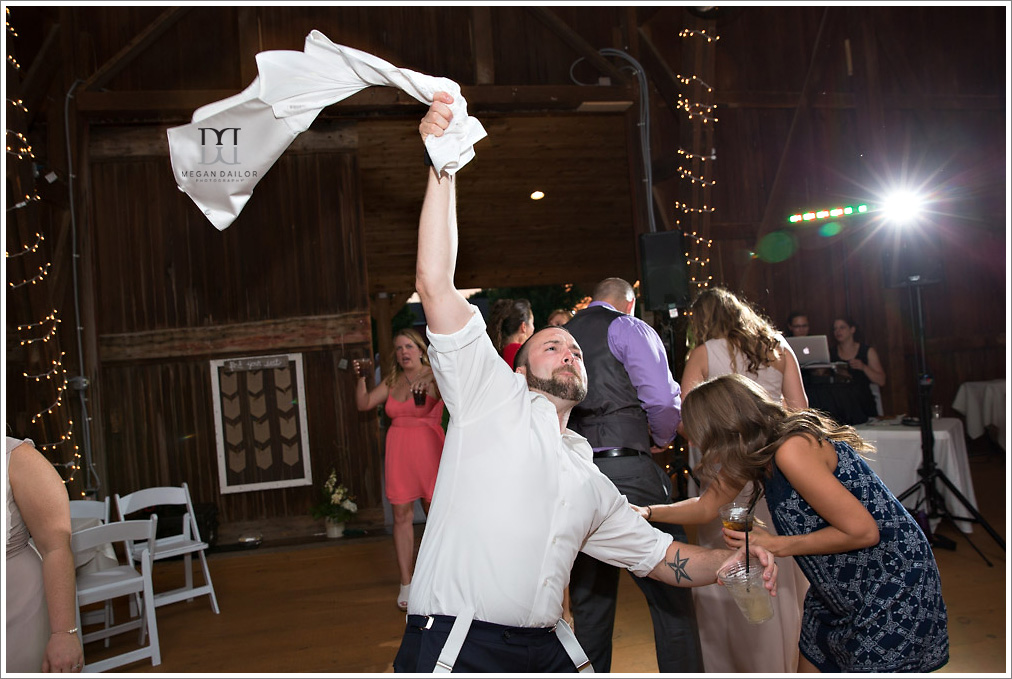 Gorgeous rings! Thank you so much for having me Cass and Steve, you two are so wonderful together and your family and friends are just fantastic people to spend time with! I had a great time!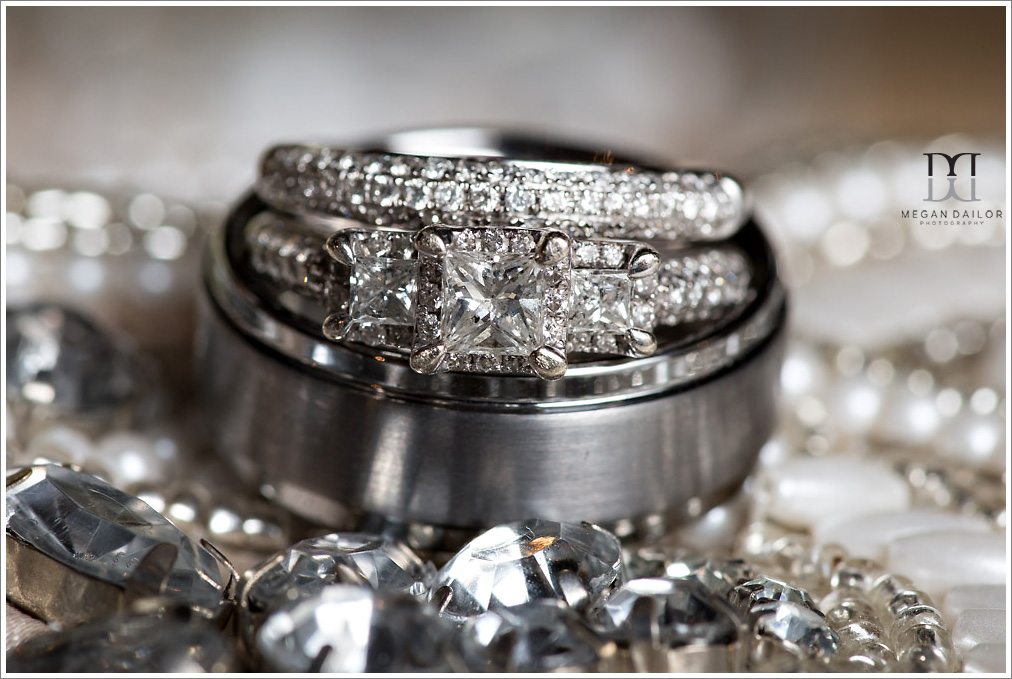 Wingate Barn Wedding