As I mentioned, Iceland was my dream trip, but it really blew me away to actually be there. It's so much more beautiful than I could've imagined, and the weather was perfect! It only rained when we were in the car or inside (except for one place, a black sand desert called Myrdalssandur... it wasn't very photogenic and I said "I'm not really in love with this place." and it immediately started hailing and stopped as soon as we got to the car... OK OK! The gods of Icelandic weather are a bit sensitive...)
So here's a quick shot, one of my favorite places in a town called Husavik. The Kaldbaks-Kot Cottages that I mentioned in the previous post were even better than I had hoped. I sat outside until almost midnight to watch the sun set. This shot was around 11:30... so amazing!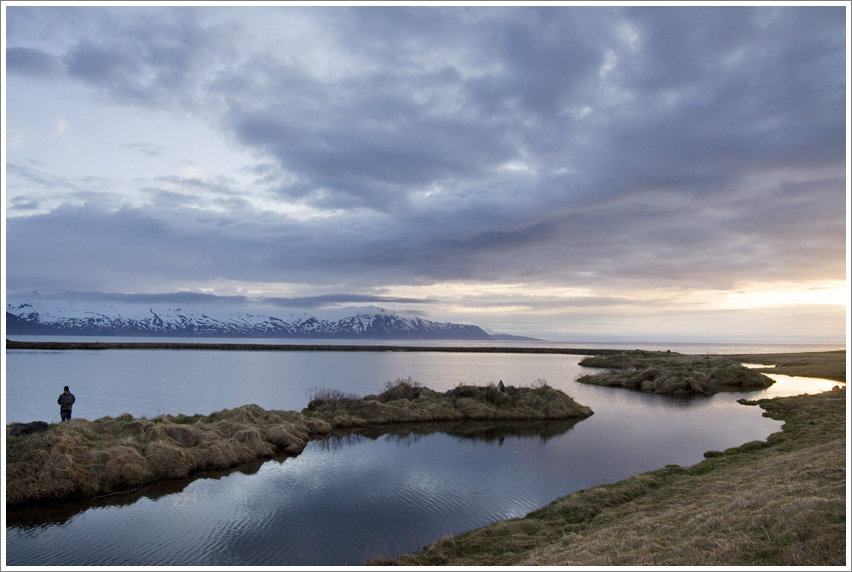 I will post more soon... but first Sarah and Jason's wedding this weekend! Can't wait!