Anybody who knows me is quite aware of the fact that I love animals... from making a beeline to pet any dog I see on the street, to sponsoring a retired racehorse at the Thoroughbred Retirement Foundation, I love them all (except spiders)! Recently, I've been doing a little volunteer work, photographing adoptable animals for the Animal Service League, and the volunteers have told me that a lot of the animals I've photographed for them have found happy homes. Hurrah! Here are some of my favorites: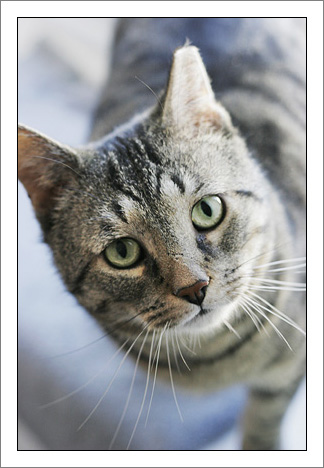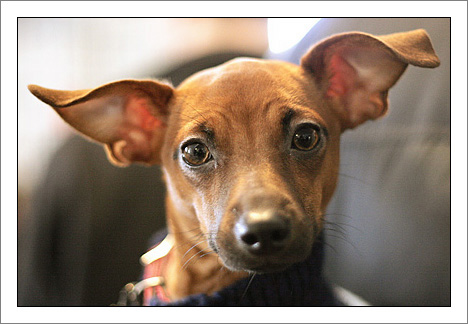 This guy was really shy, but we managed to distract him with something shiny!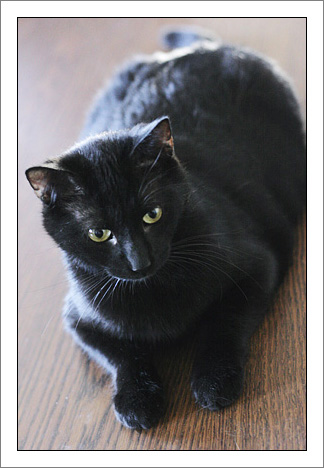 And this cat was adopted while I was there, here he is taking a ride on his new owner: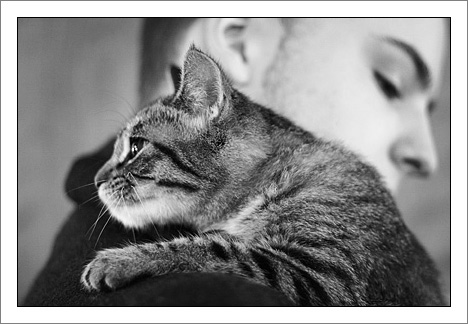 I also went to the dog park on a beautiful spring day with my friend Brian and his dog, Quincy. Quincy is a genius, and so much fun to photograph as he plays extreme fetch!