Wintergarden Weddings
Allison and Erik have a pretty epic engagement story. They had tickets to see her favorite musician (Andrew McMahon) and Erik had secretly spent weeks messaging McMahon in the hopes he could assist with the proposal. When the night came, Erik nervously wondered if his messages had gotten through as he anticipated the big moment. When Erik proposed near the end of a song, of course the crowd around them went wild and got Andrew's attention. He had the house lights flipped on and exclaimed "hiiiii Erik!" followed by a little teasing about Erik's messaging/posting frequency, a happy congrats and big cheers from the crowd. What a way to get engaged!
Wintergarden weddings are always beautiful and Allison and Erik's day was no exception. It was sweet, meaningful and full of joy.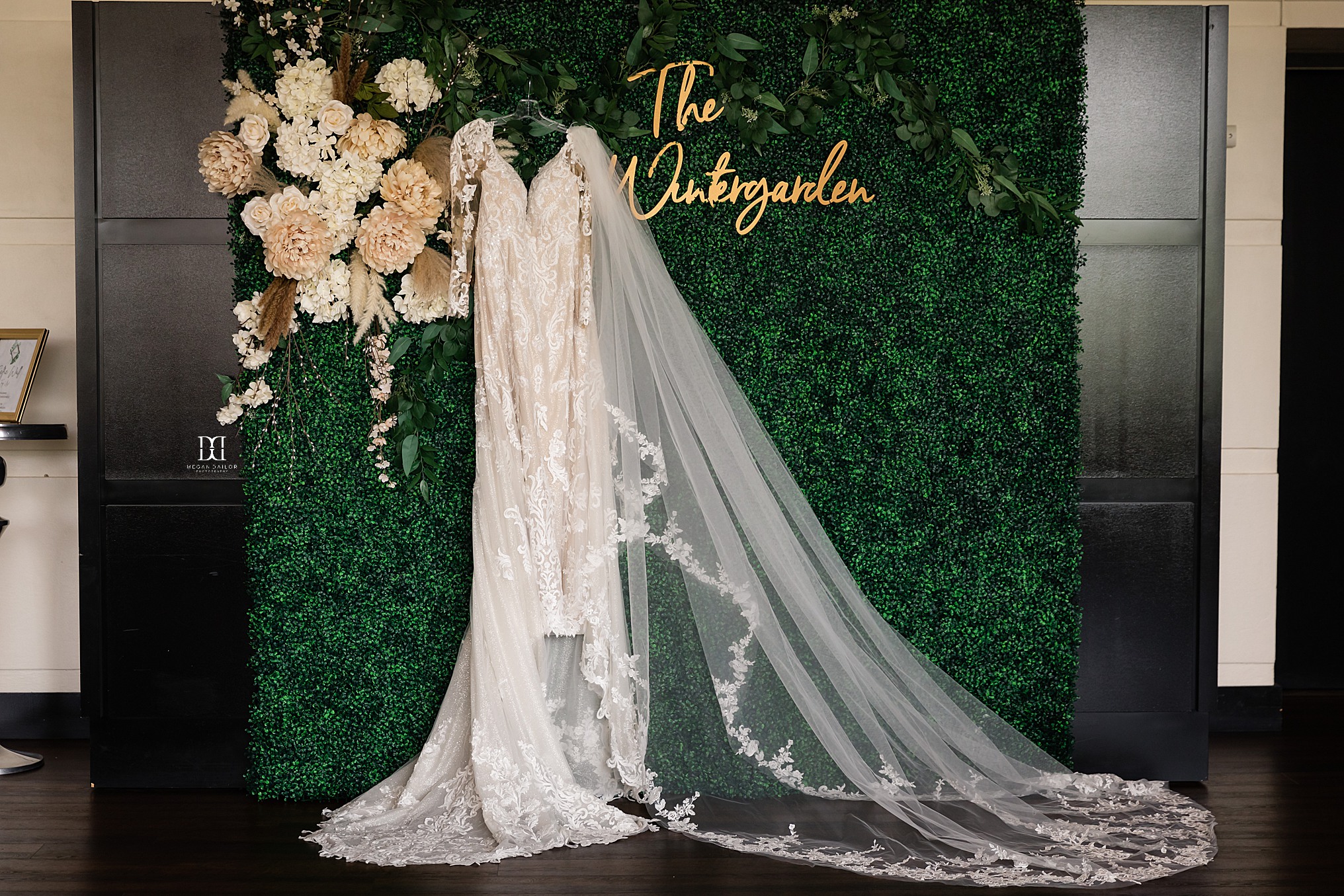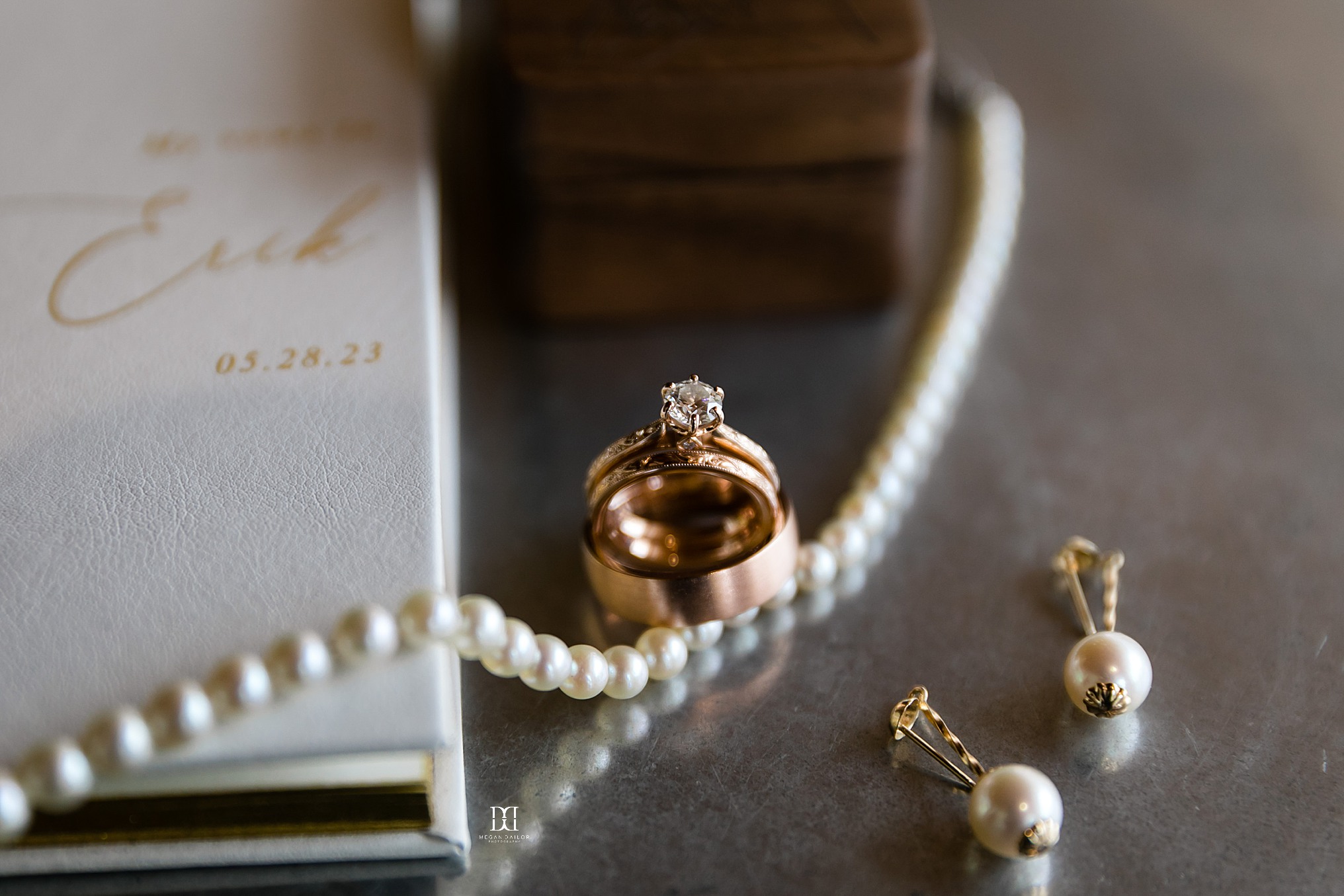 Allison and Erik have such sweet families.
The flowers were so gorgeous and they were created by Erik's mom!!! What an incredible talent! We love a sustainable moment!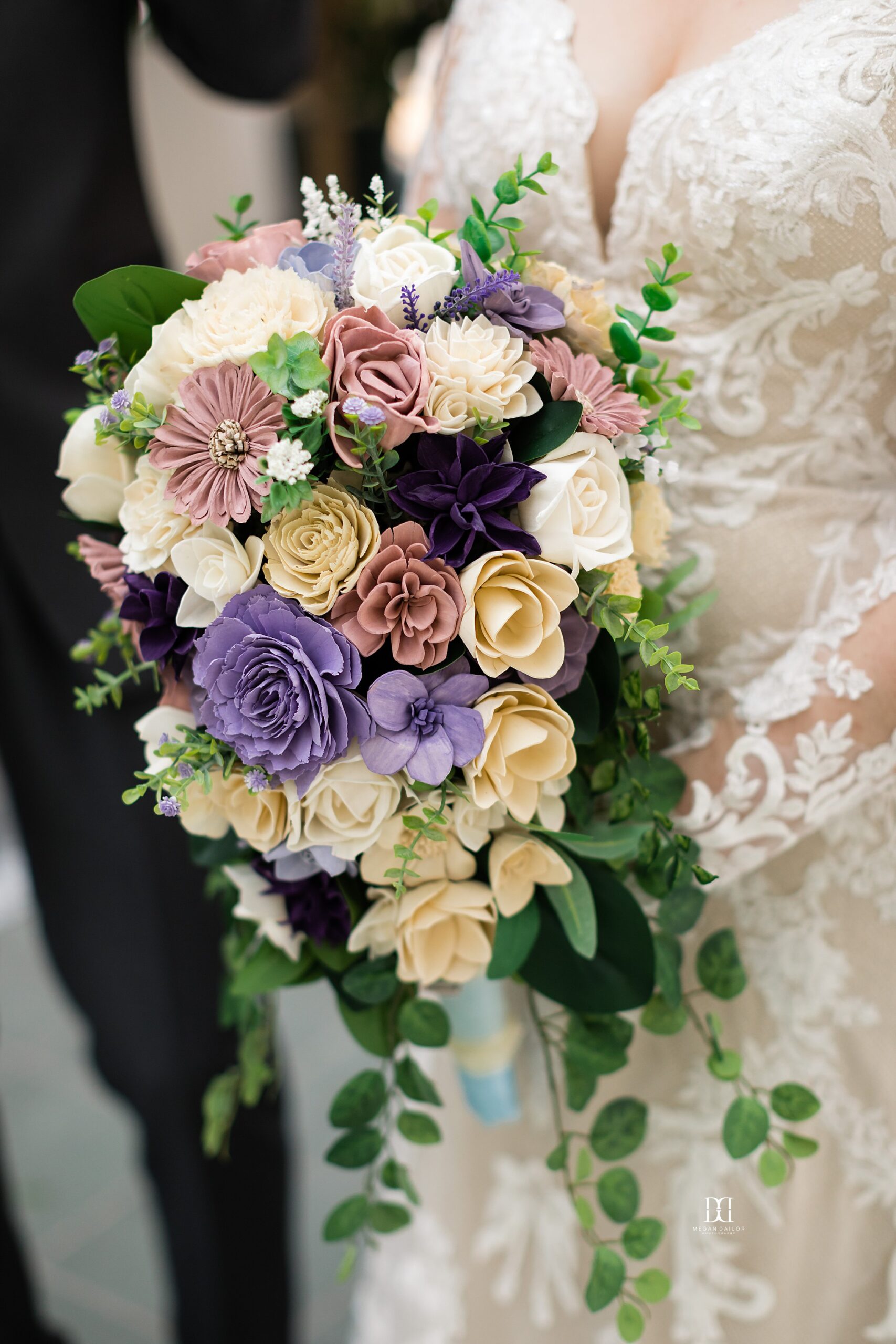 Allison and Erik thought the stairs would be a cool spot for the first look, I agree! A fun angle -plus a convenient elevator so I could scoot downstairs and not disturb her dress 😀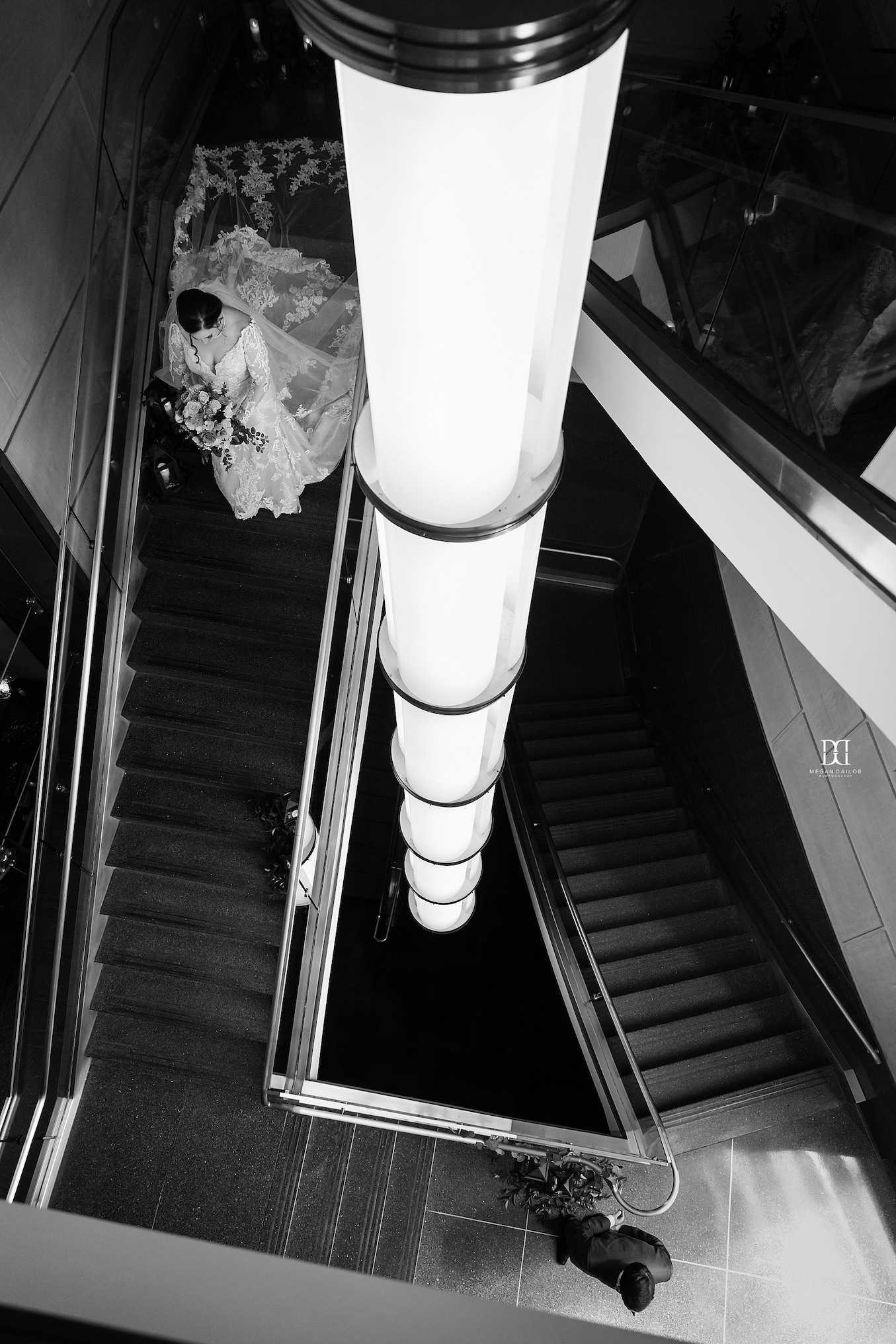 Erik's concentration, trying so hard not to look. Adorable!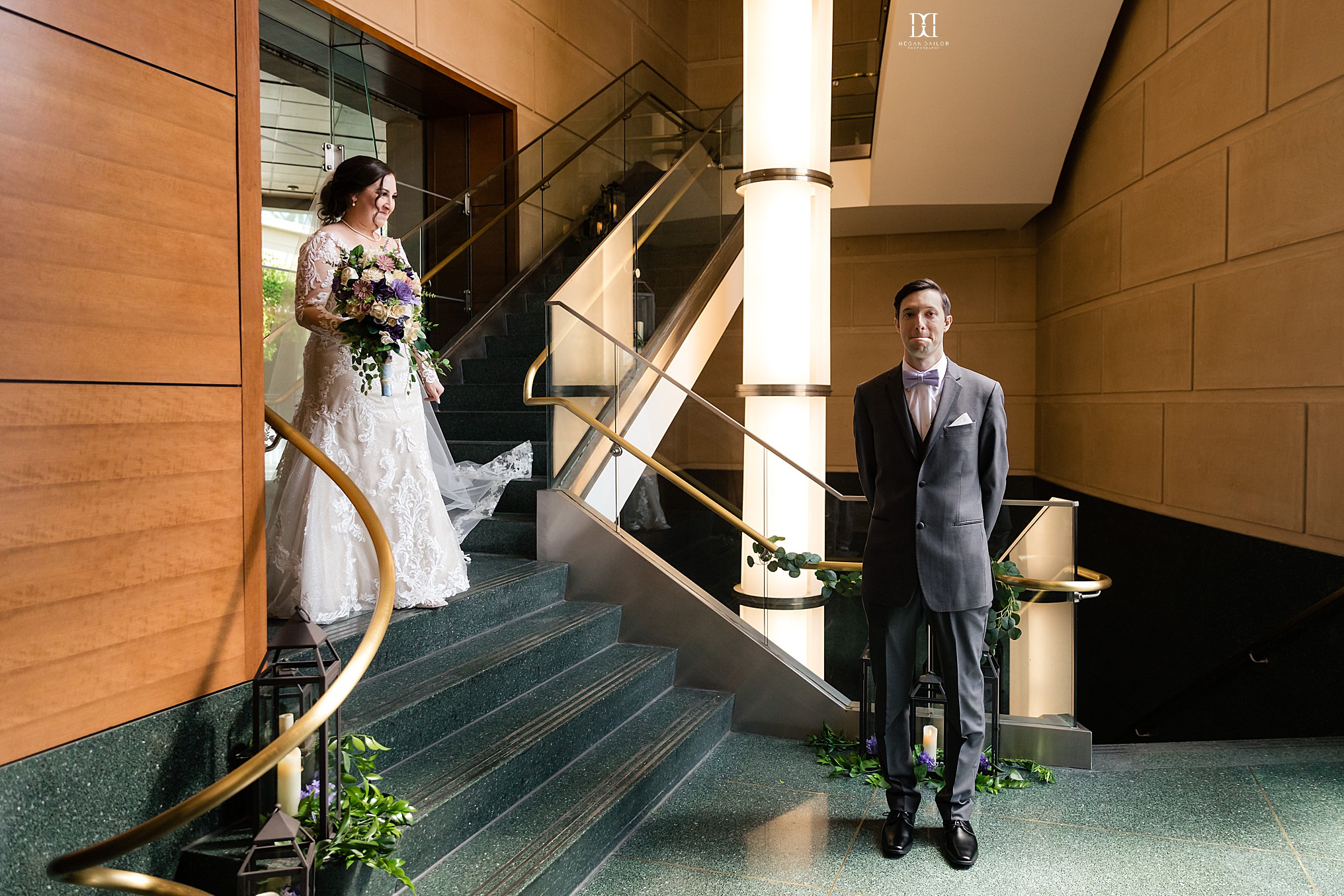 Worth the wait. The adoration is so sweet.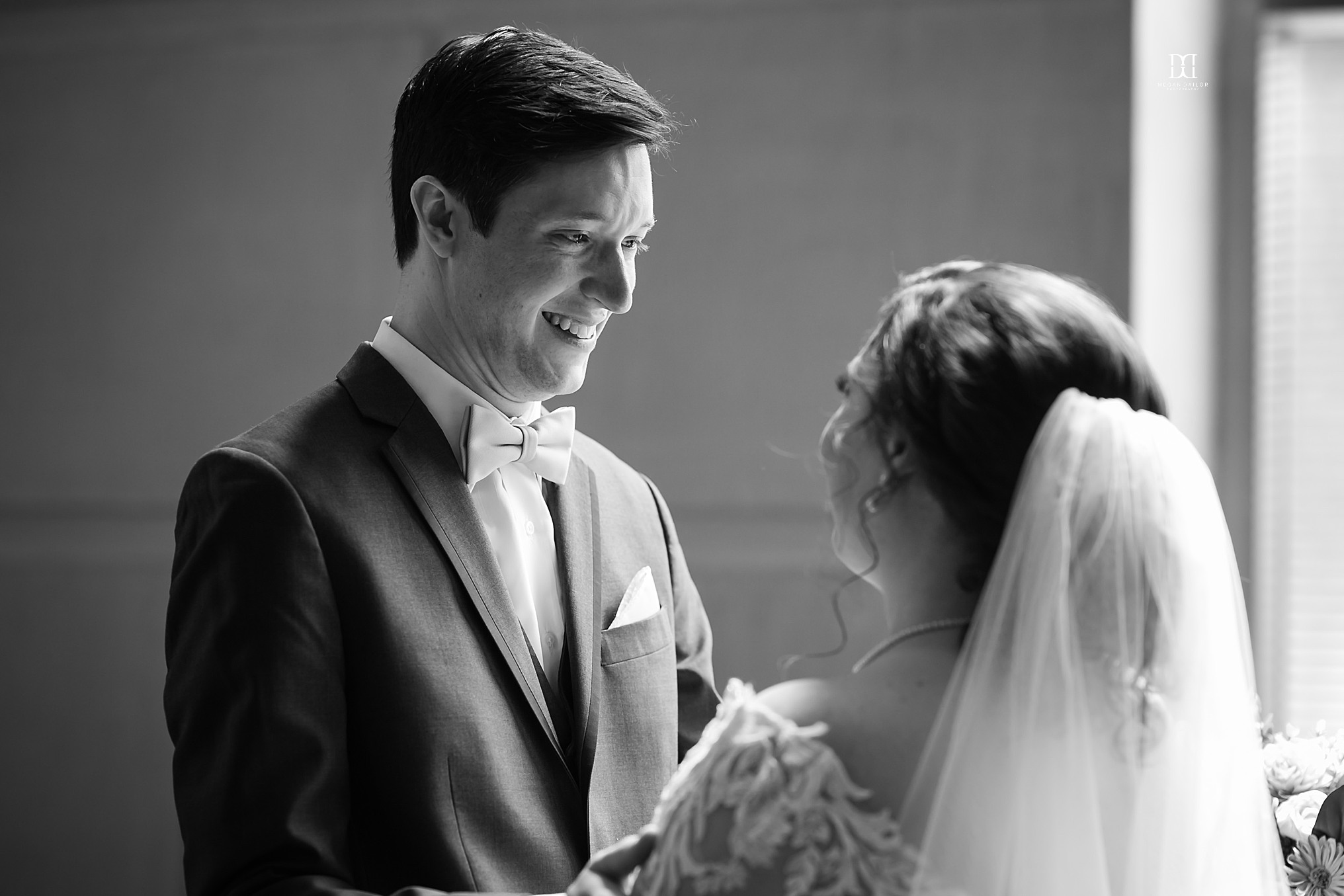 One benefit of Wintergarden weddings is that if the weather stinks, there are tons of beautiful photo ops around the venue.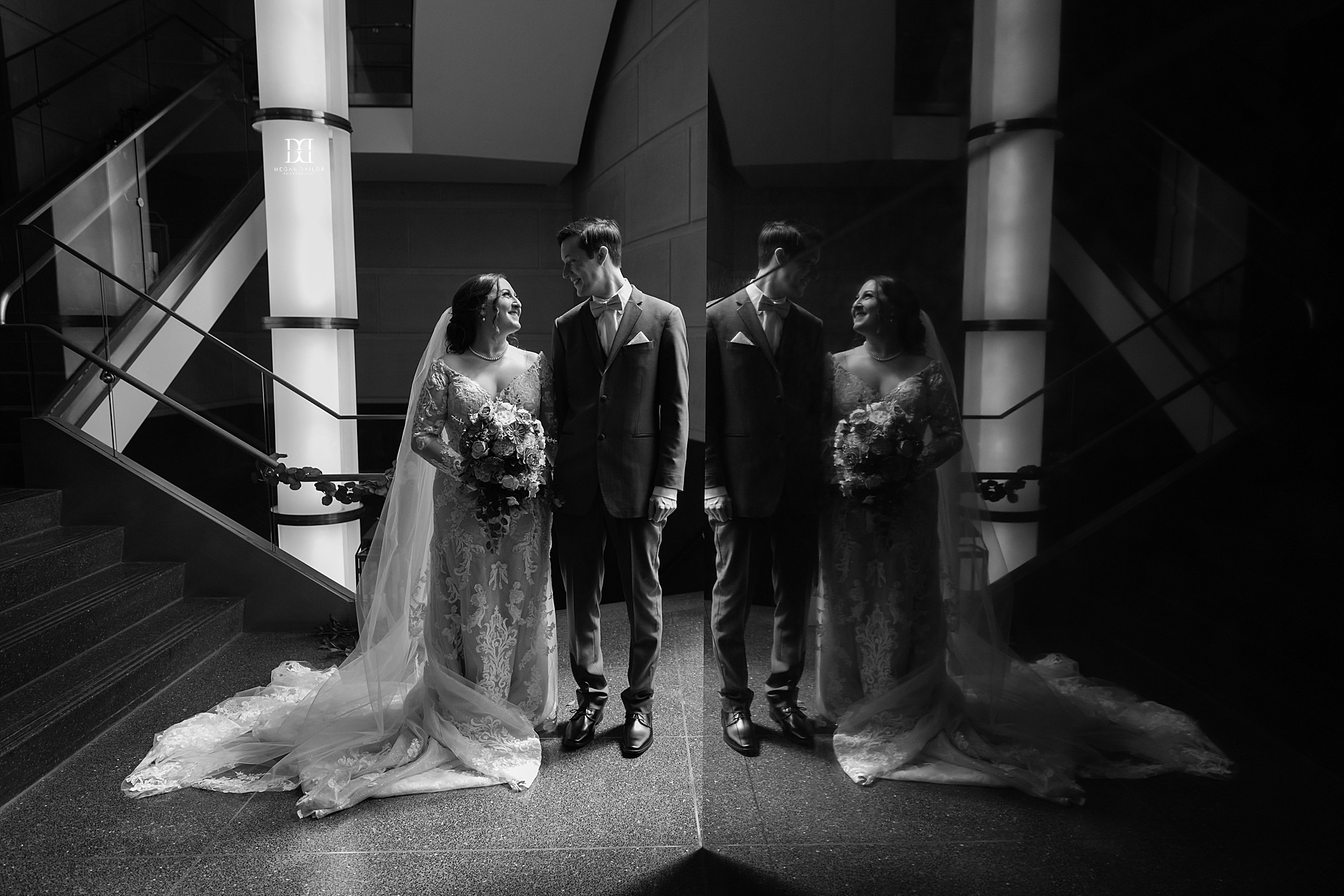 The weather, however, did not stink. We had a lovely day!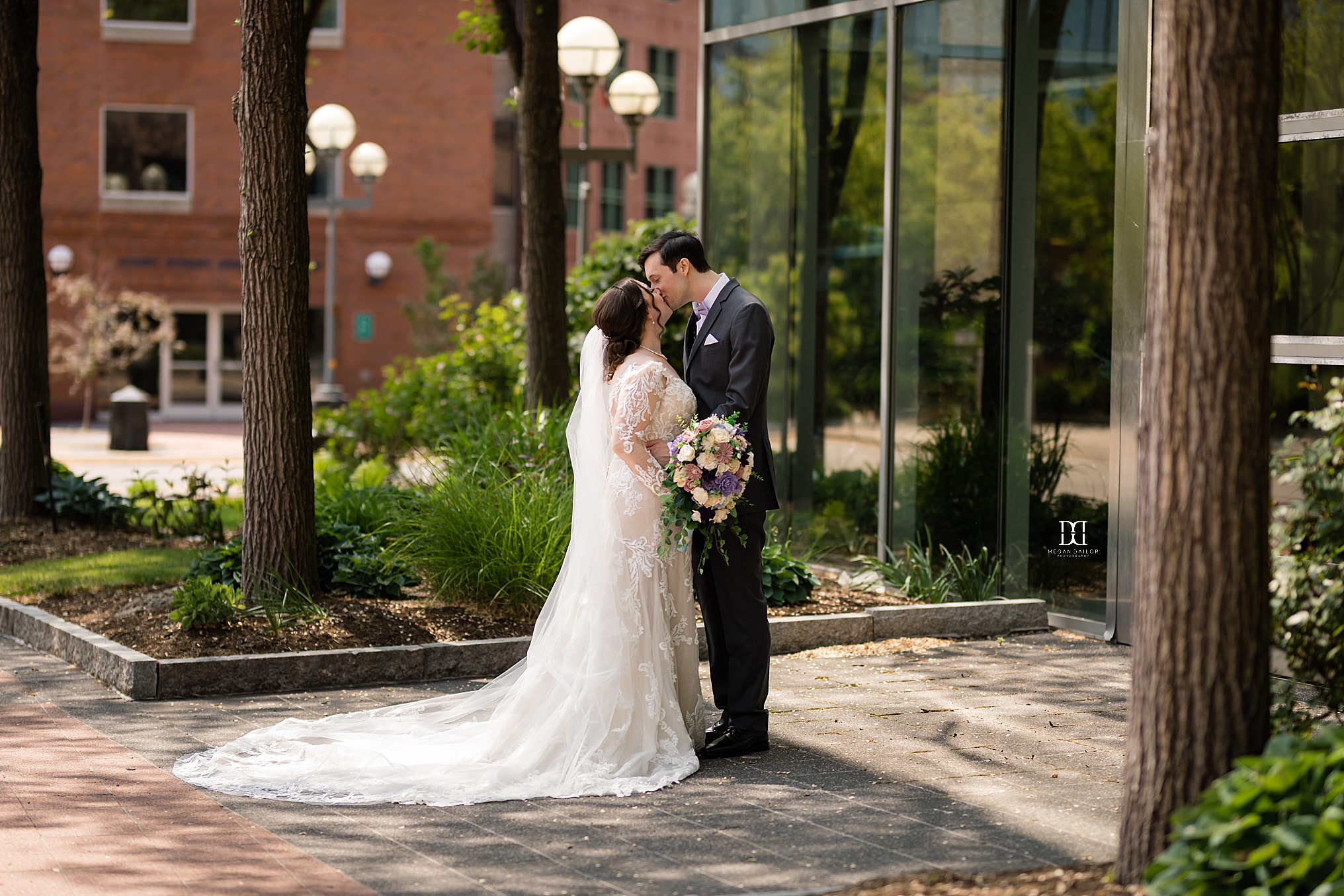 The way they look at each other ahhh!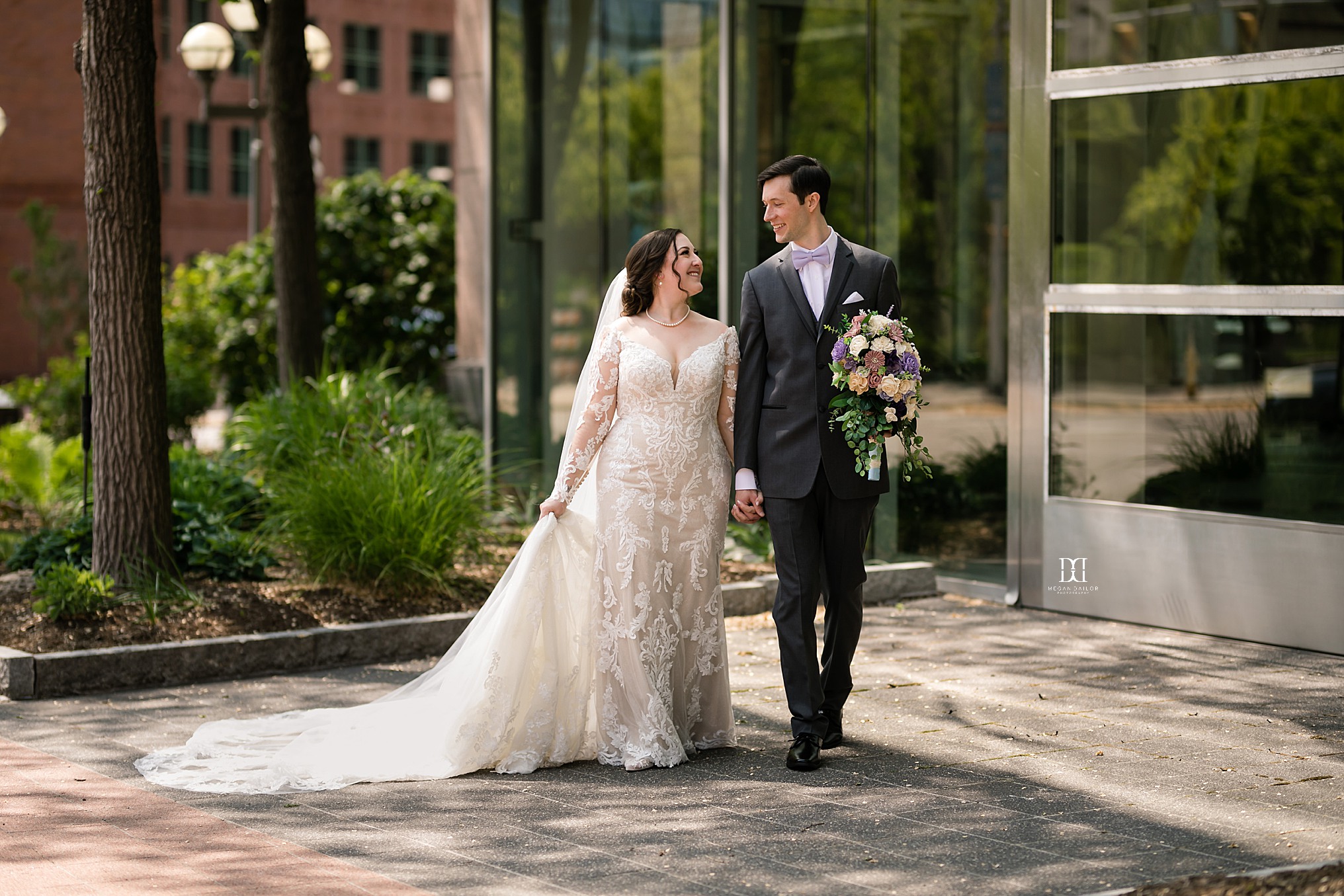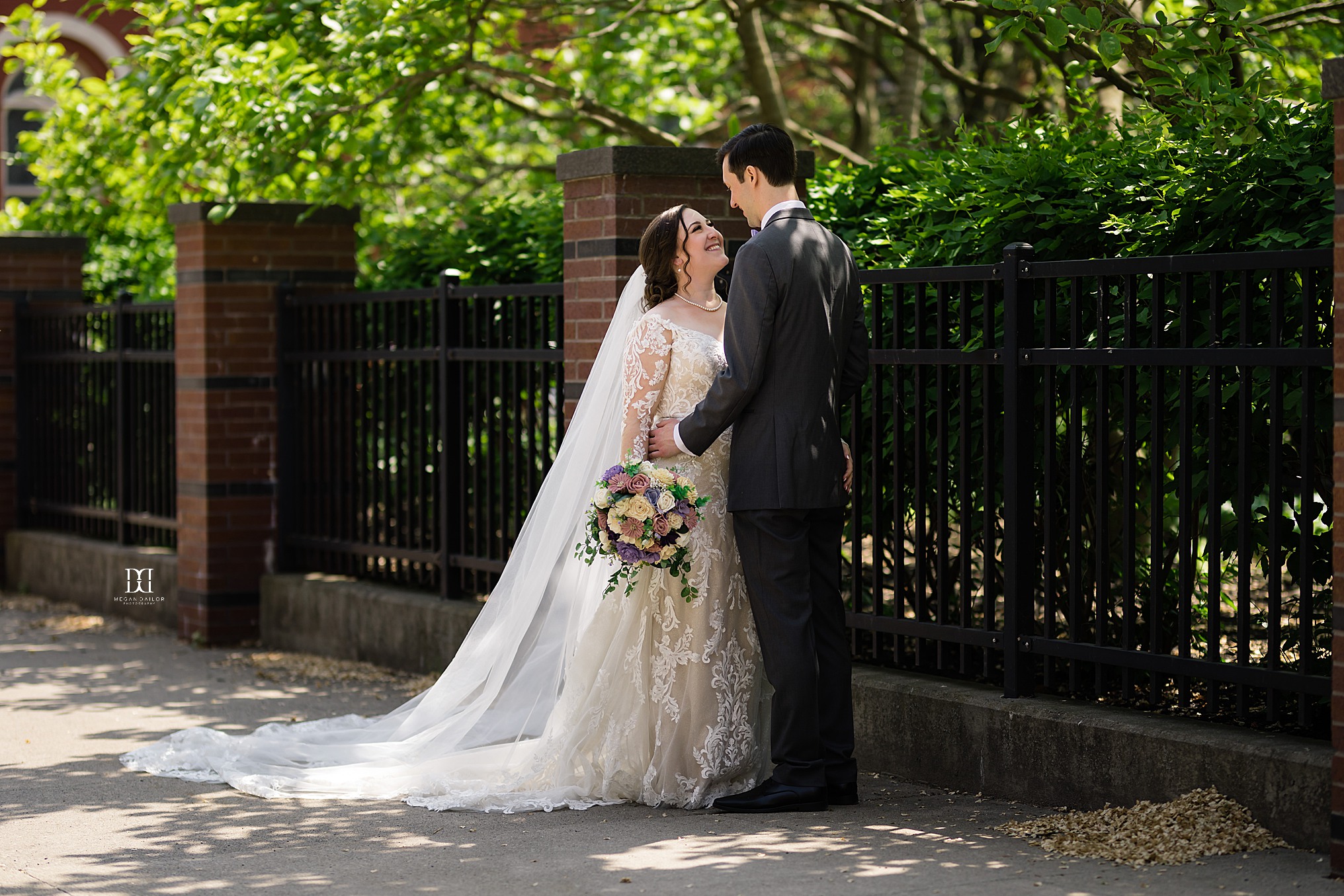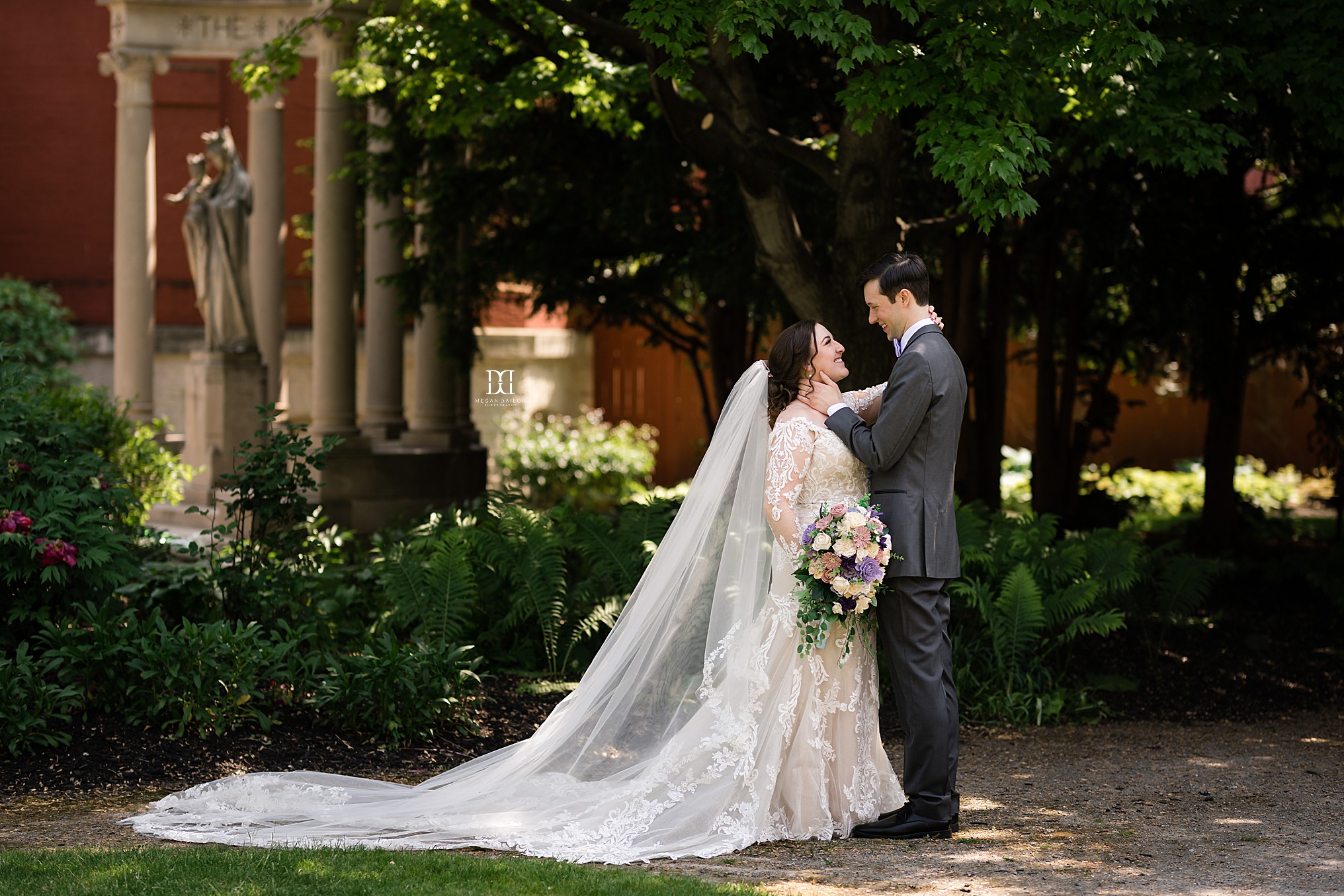 Columns, wind catching the veil... love this.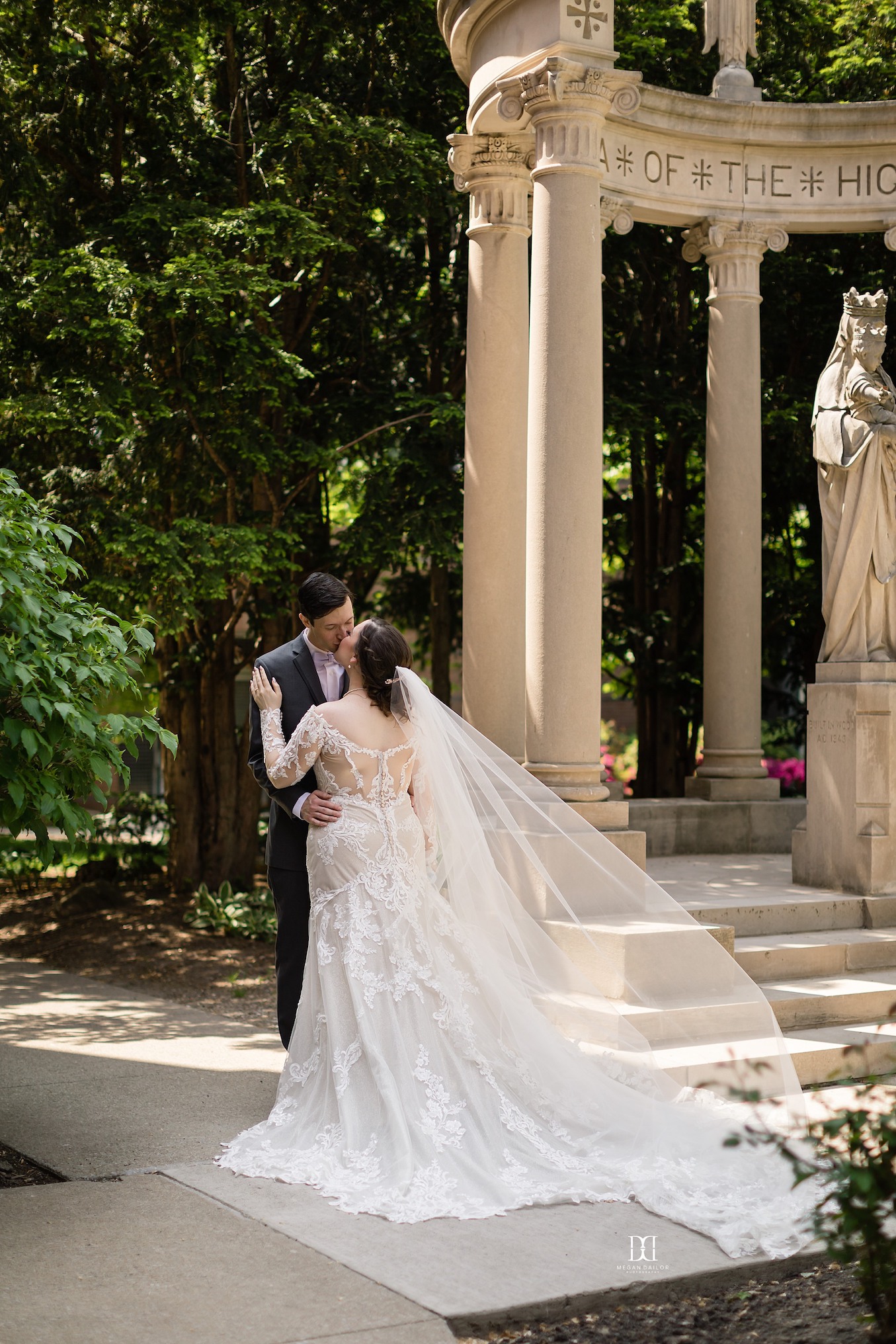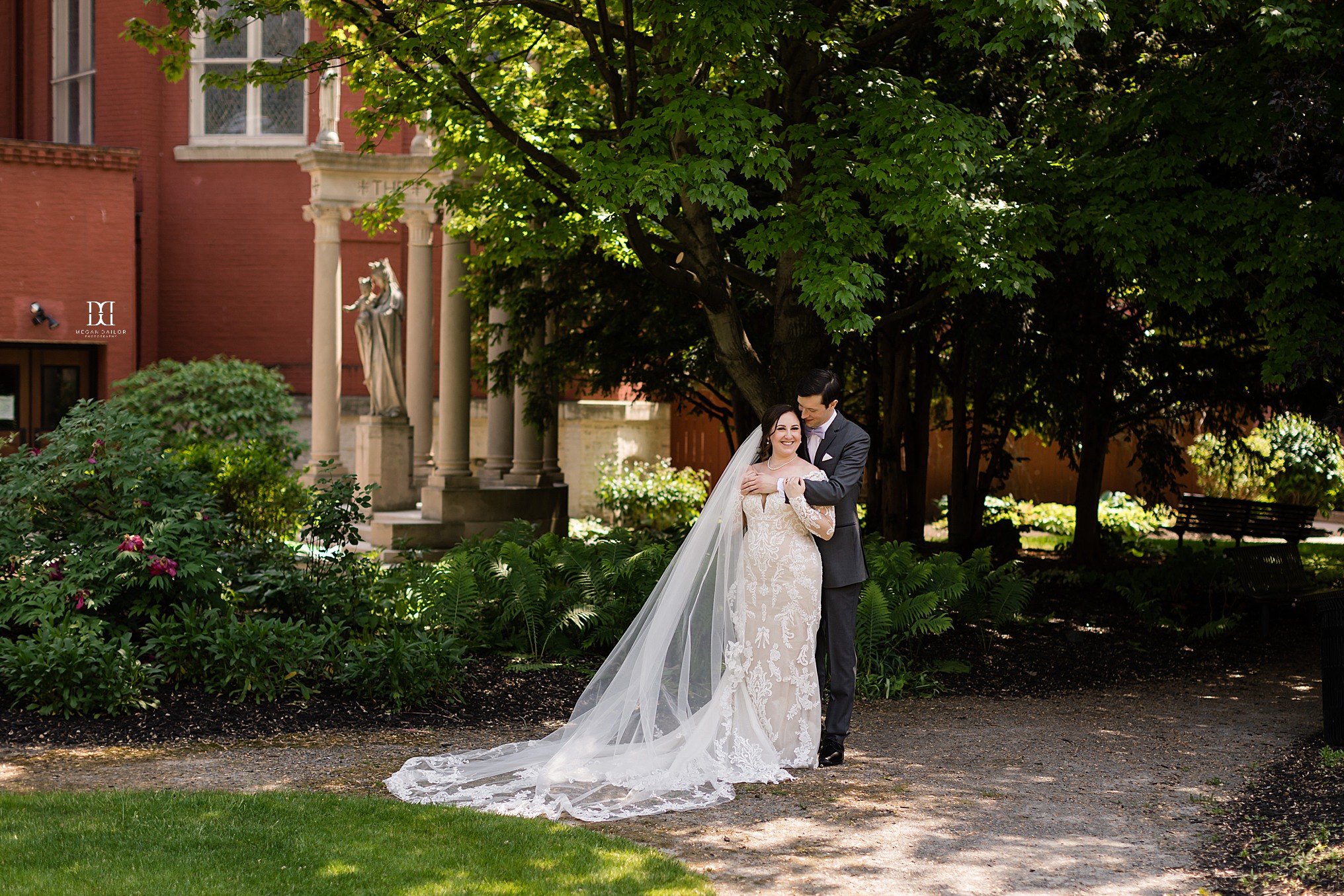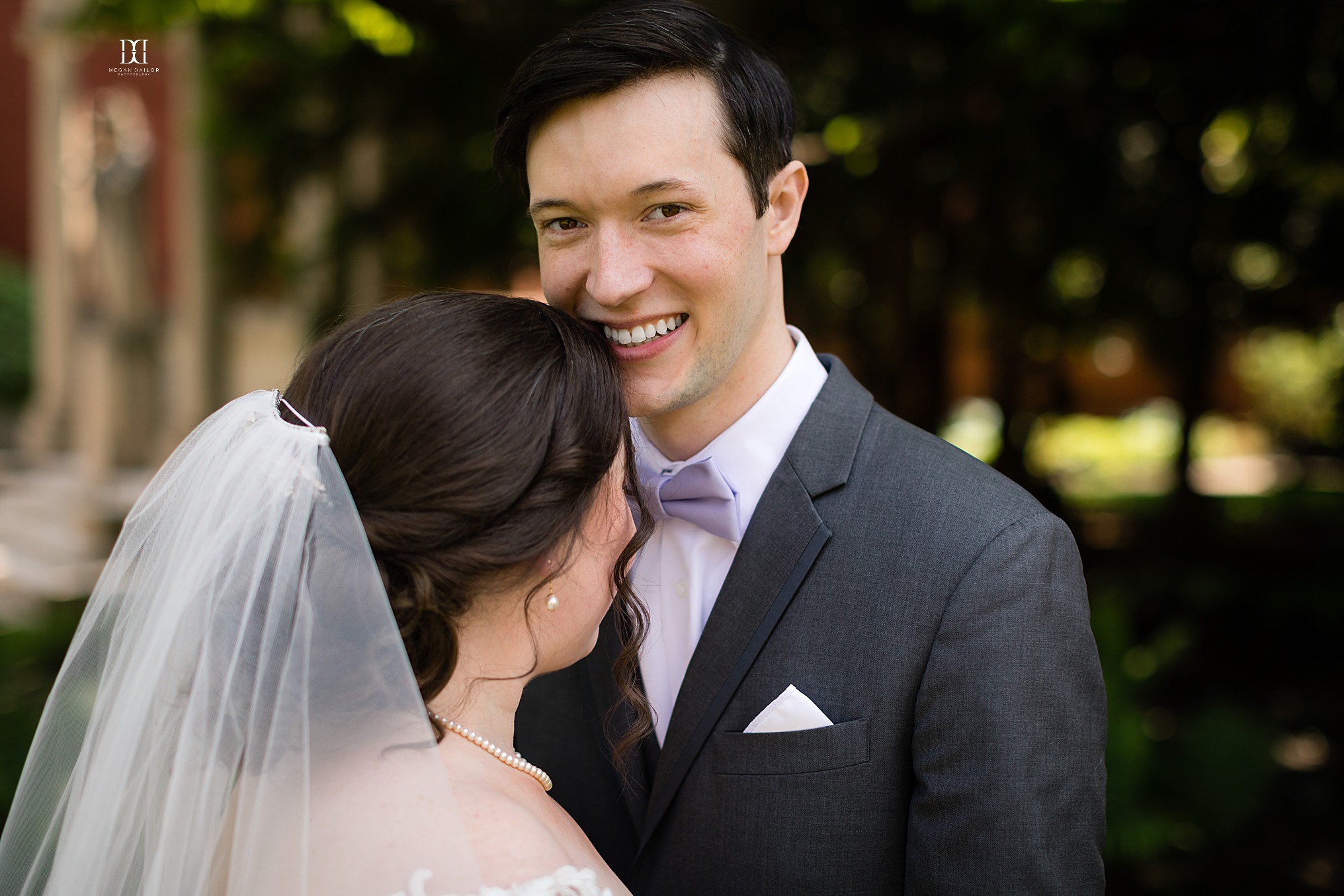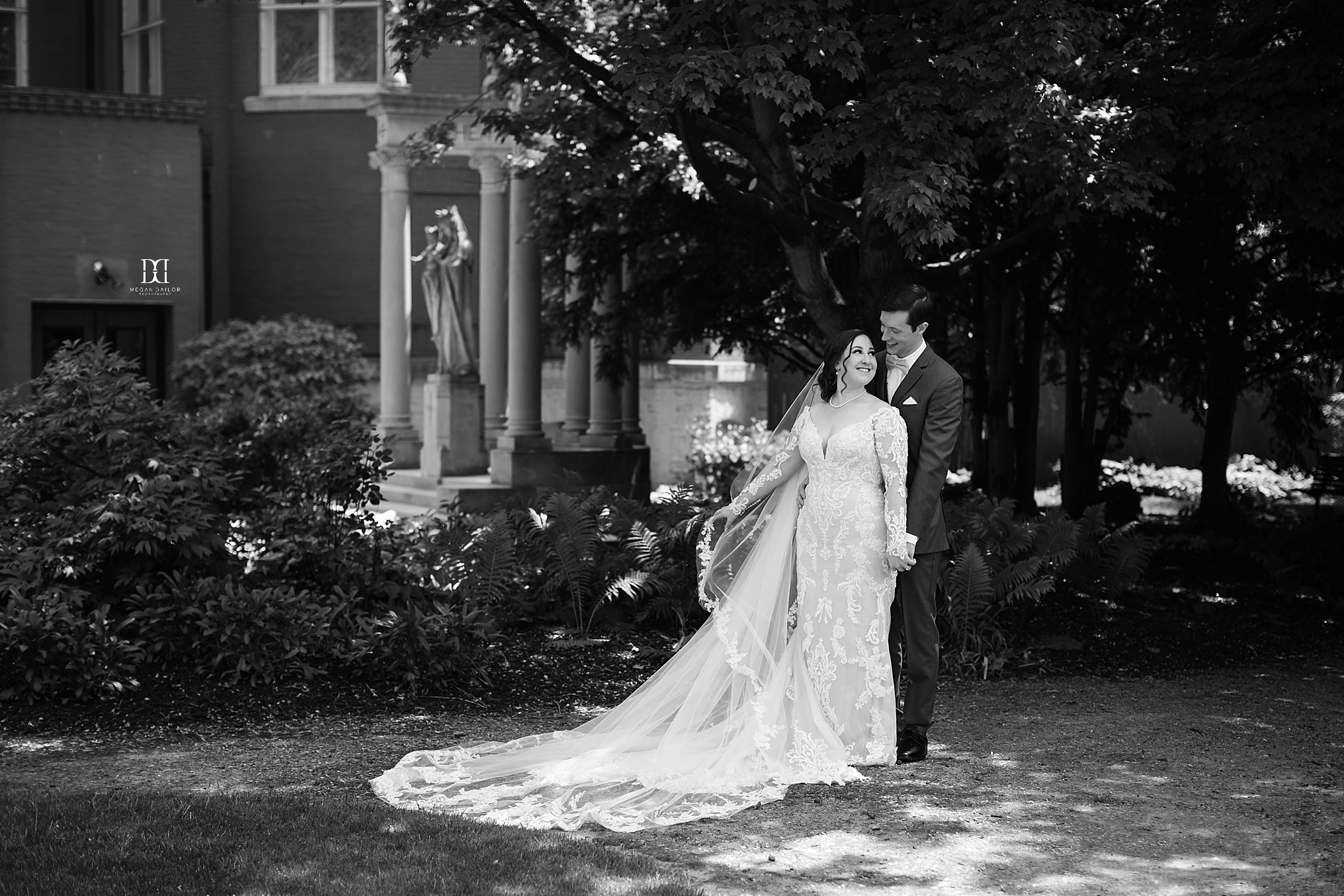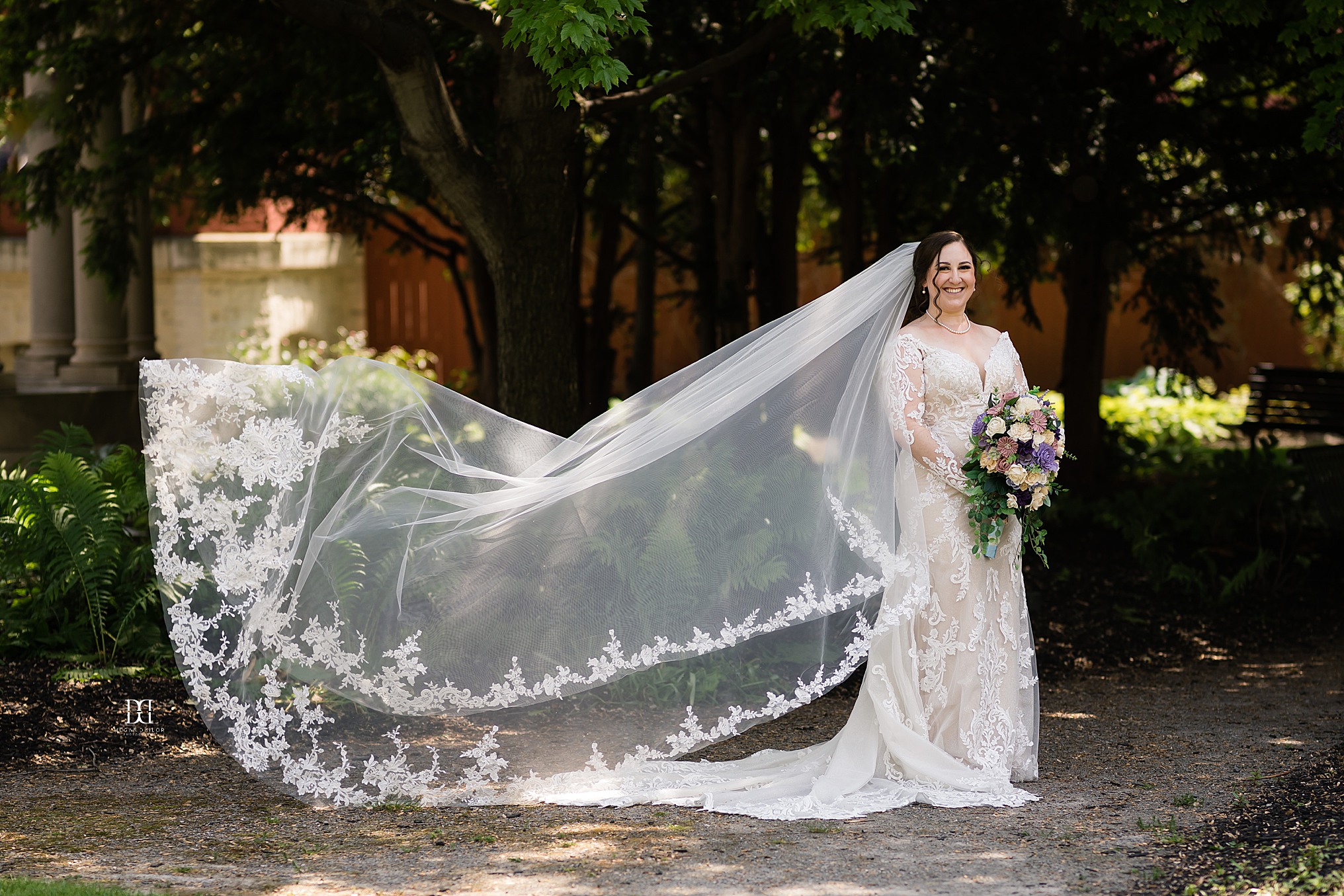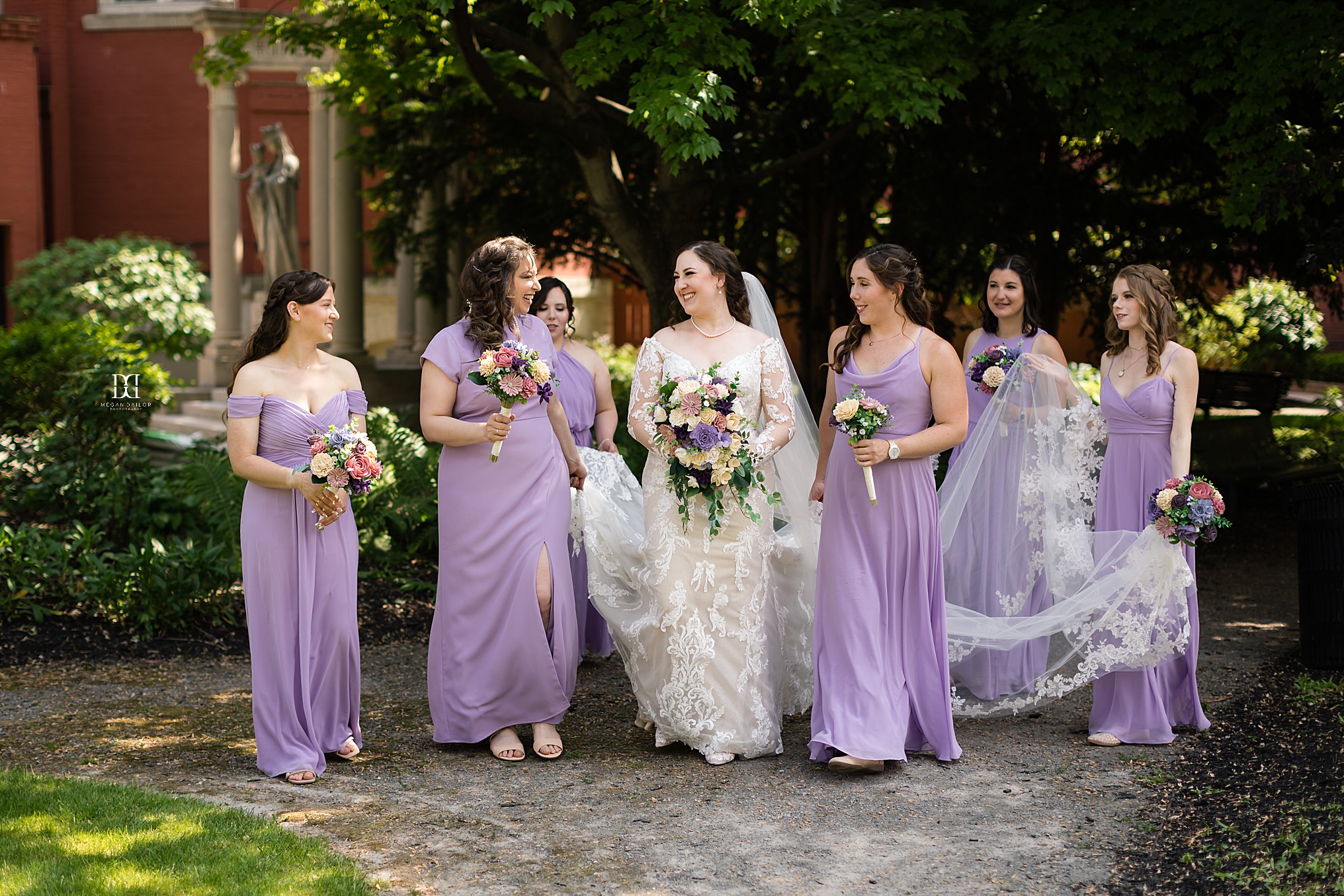 Such a fun wedding party!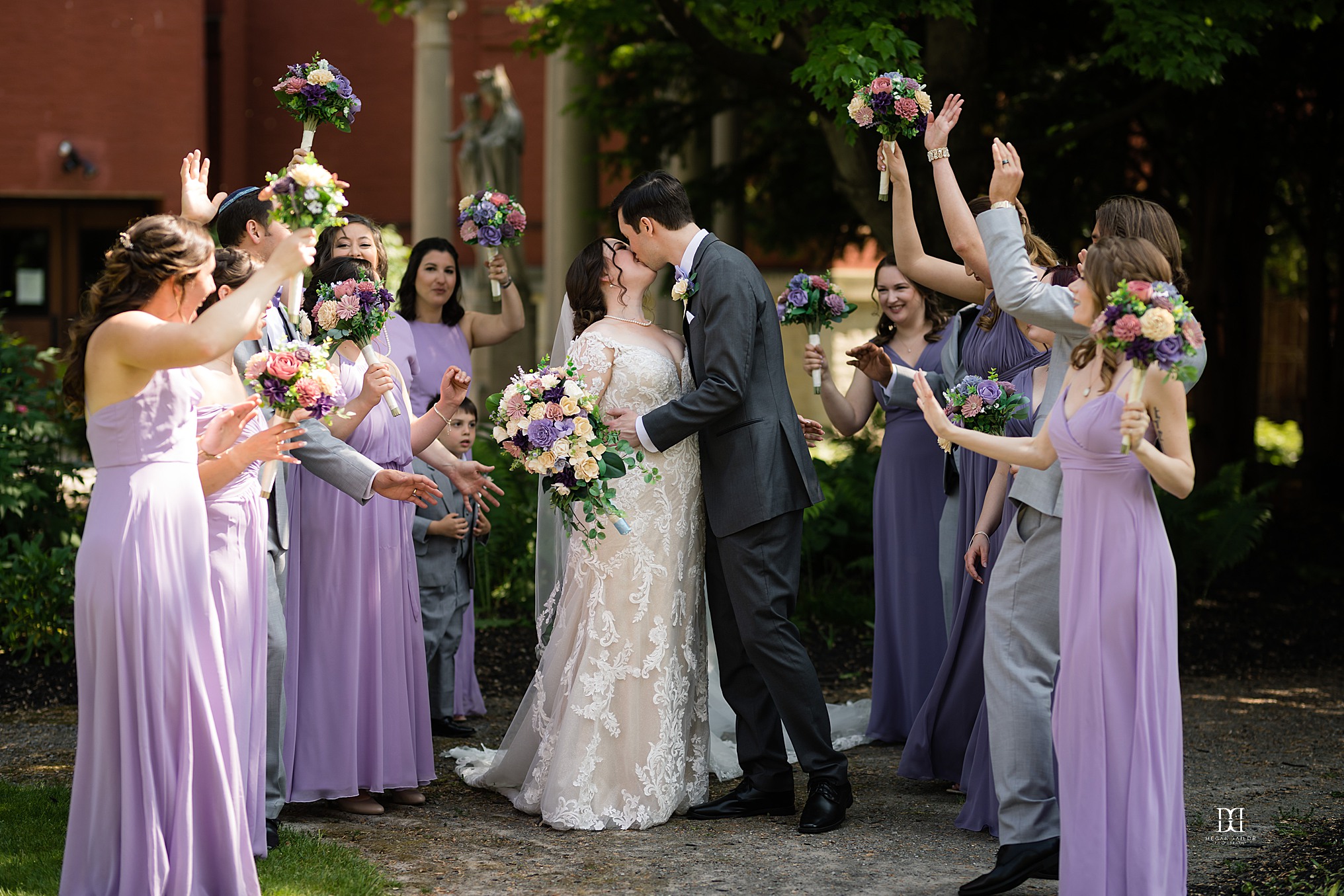 Love these little guys... one laughing his head off at the toot noises I was making, one in disbelief this adult was standing there making those sounds at such a fancy event.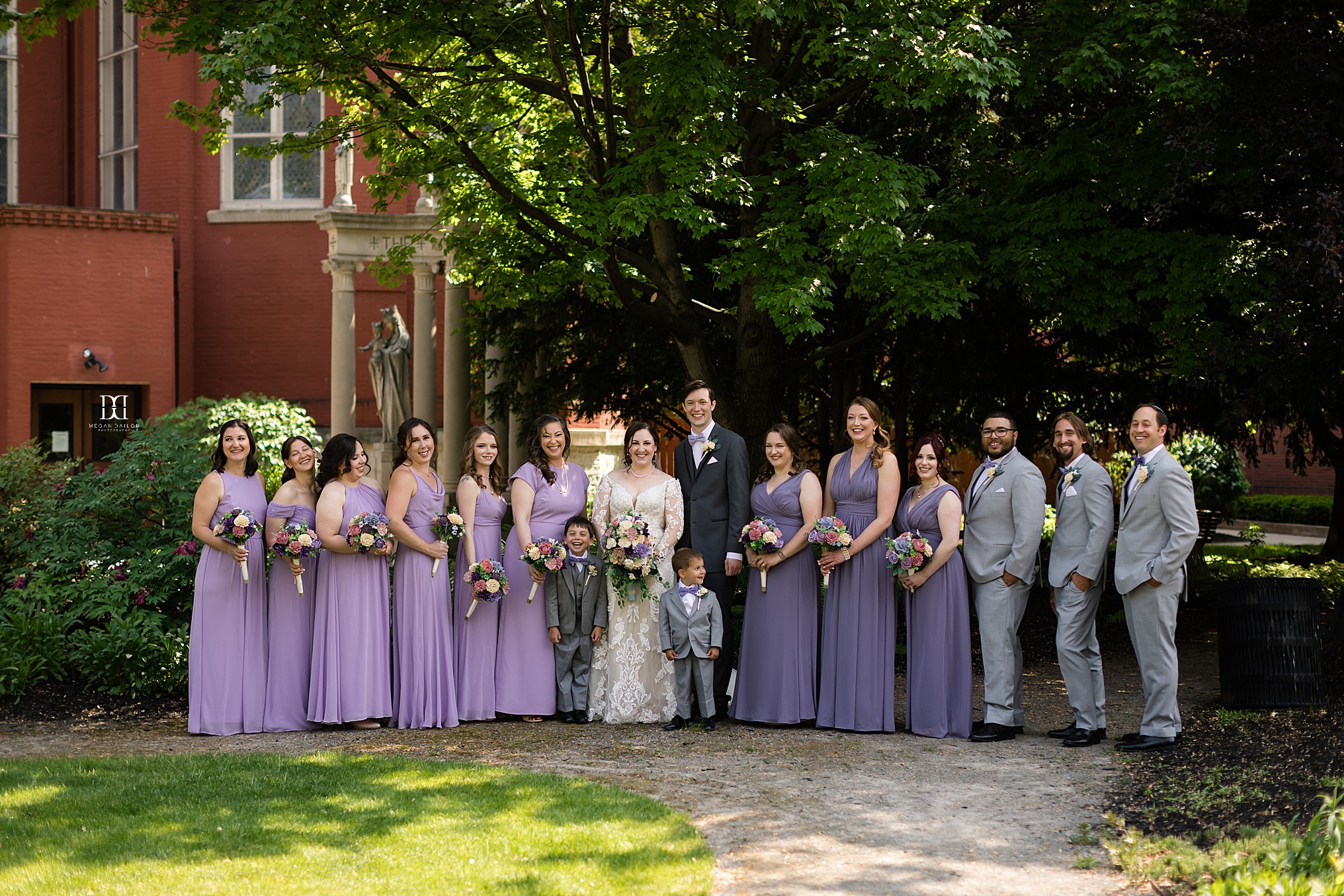 The chuppah was beautiful!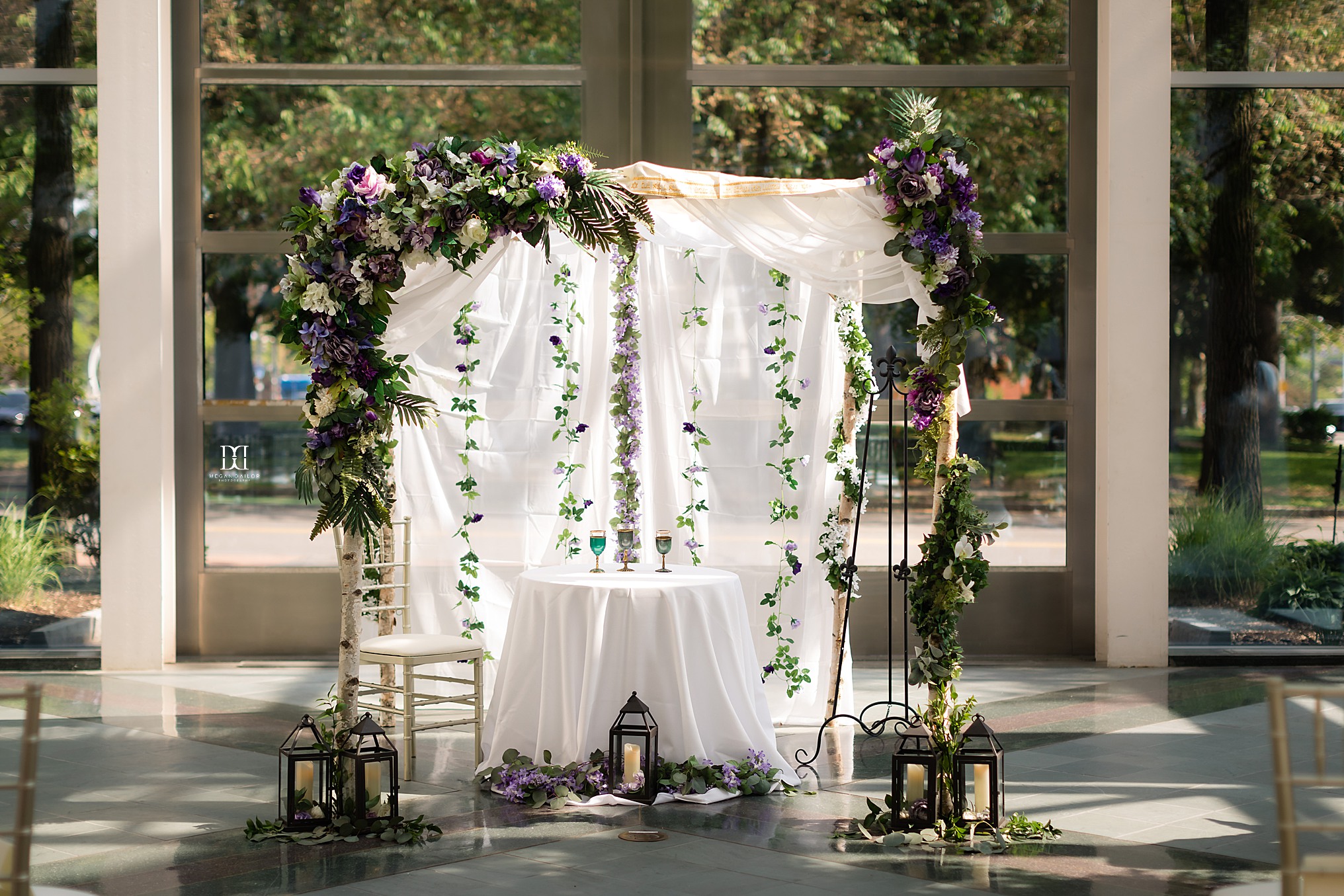 Erik and Allison created this brilliant contraption to allow little Ziggy to perform his flower-dog duties. Ziggy had other ideas; a quick shake at the end of the aisle and he was like "yeah I'm off the clock." He did take the most gently curious trip down the aisle, stoping to give people some snoots along the way.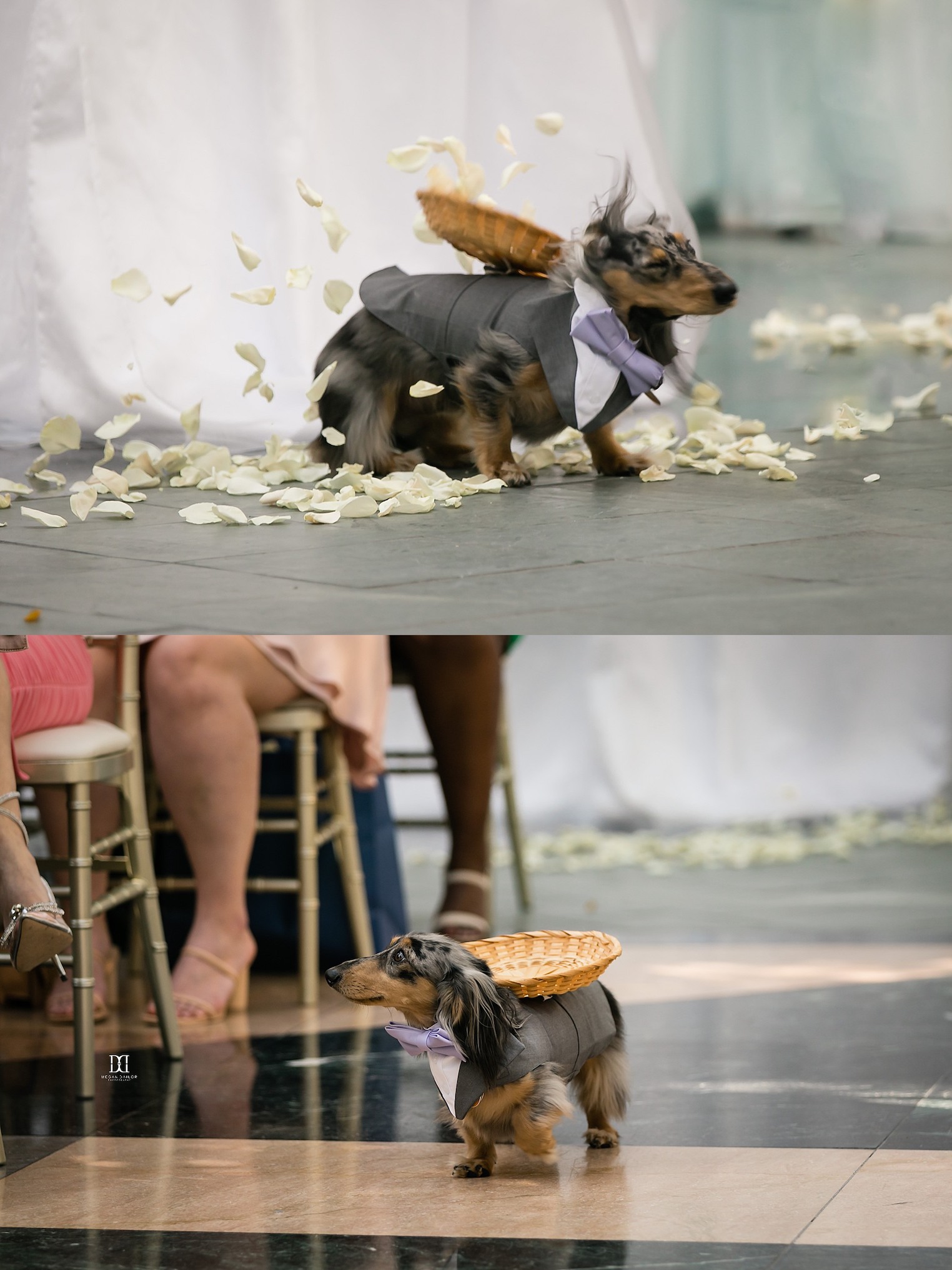 And then he headed back the other way lol. "Mom, you coming or what?"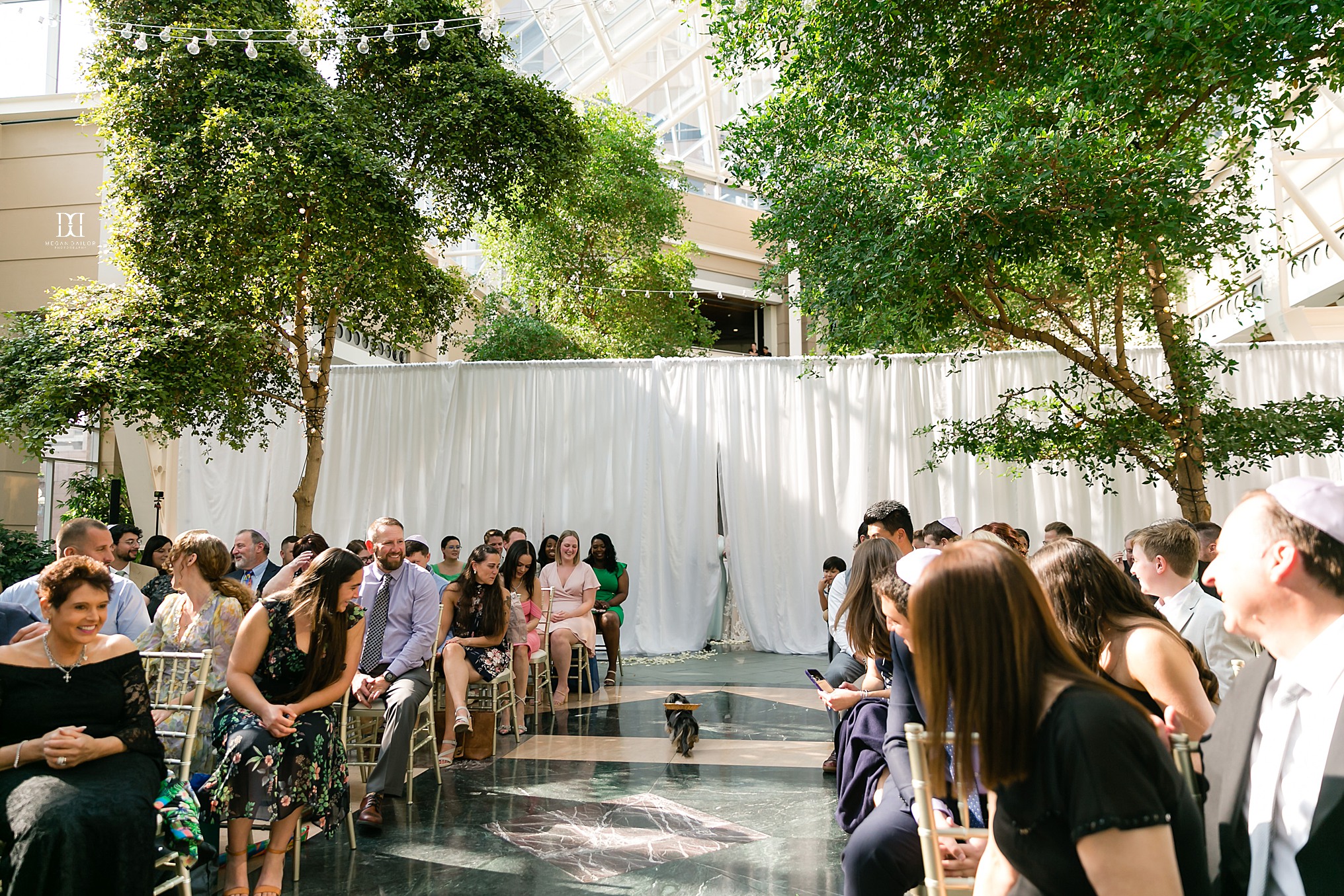 Love that look from dad.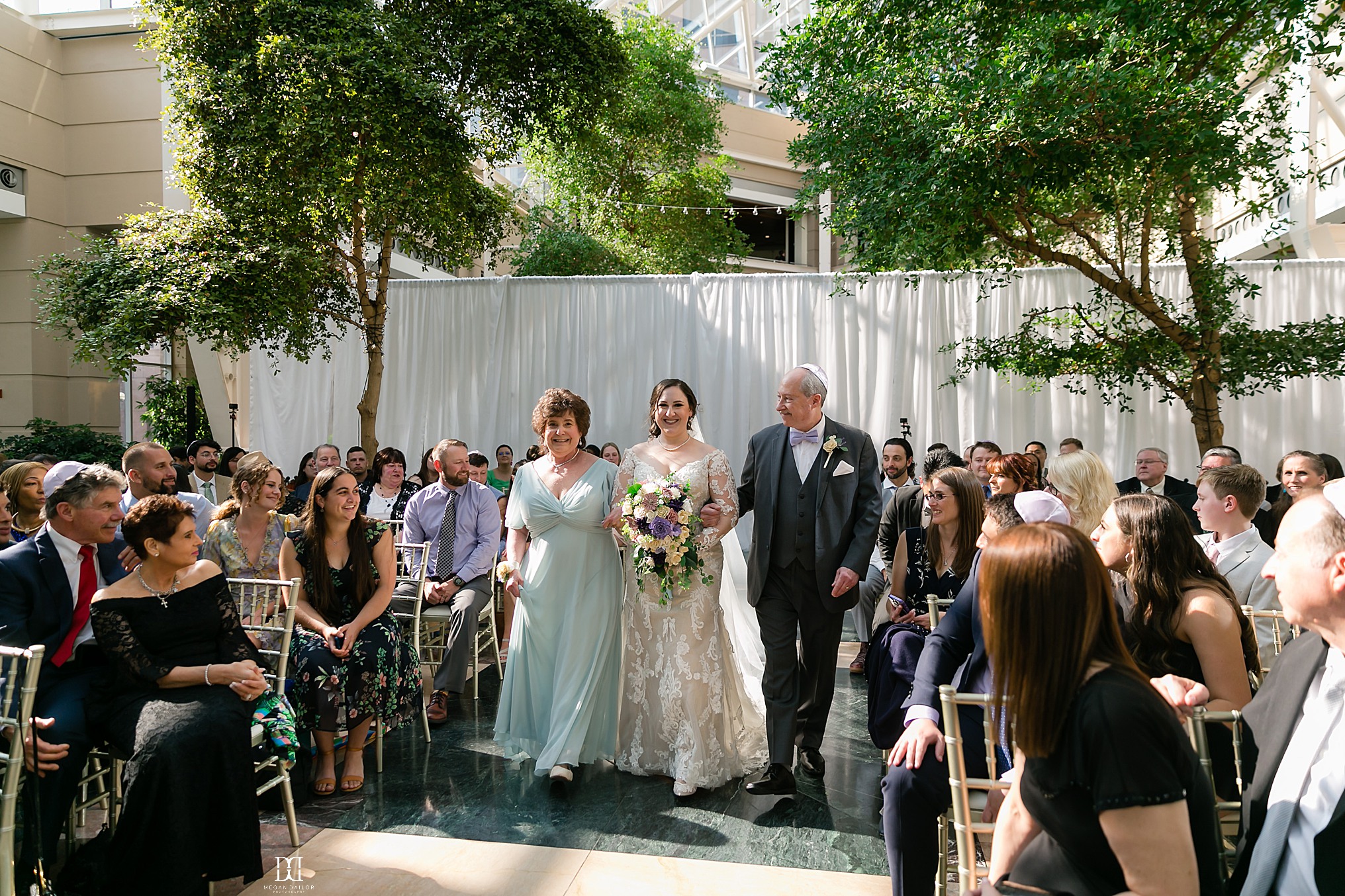 What an absolutely beautiful scene!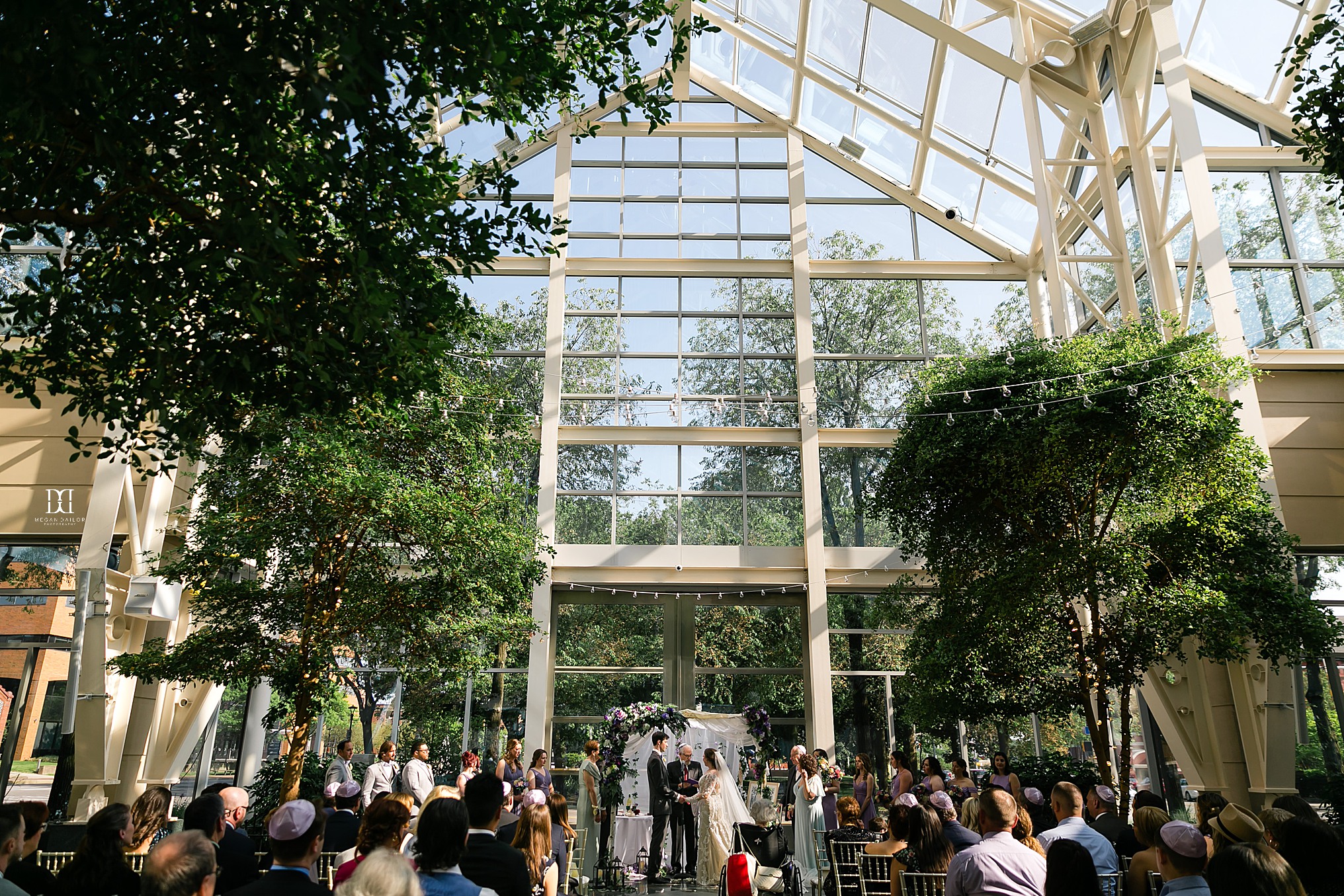 The ceremony was full of laughter...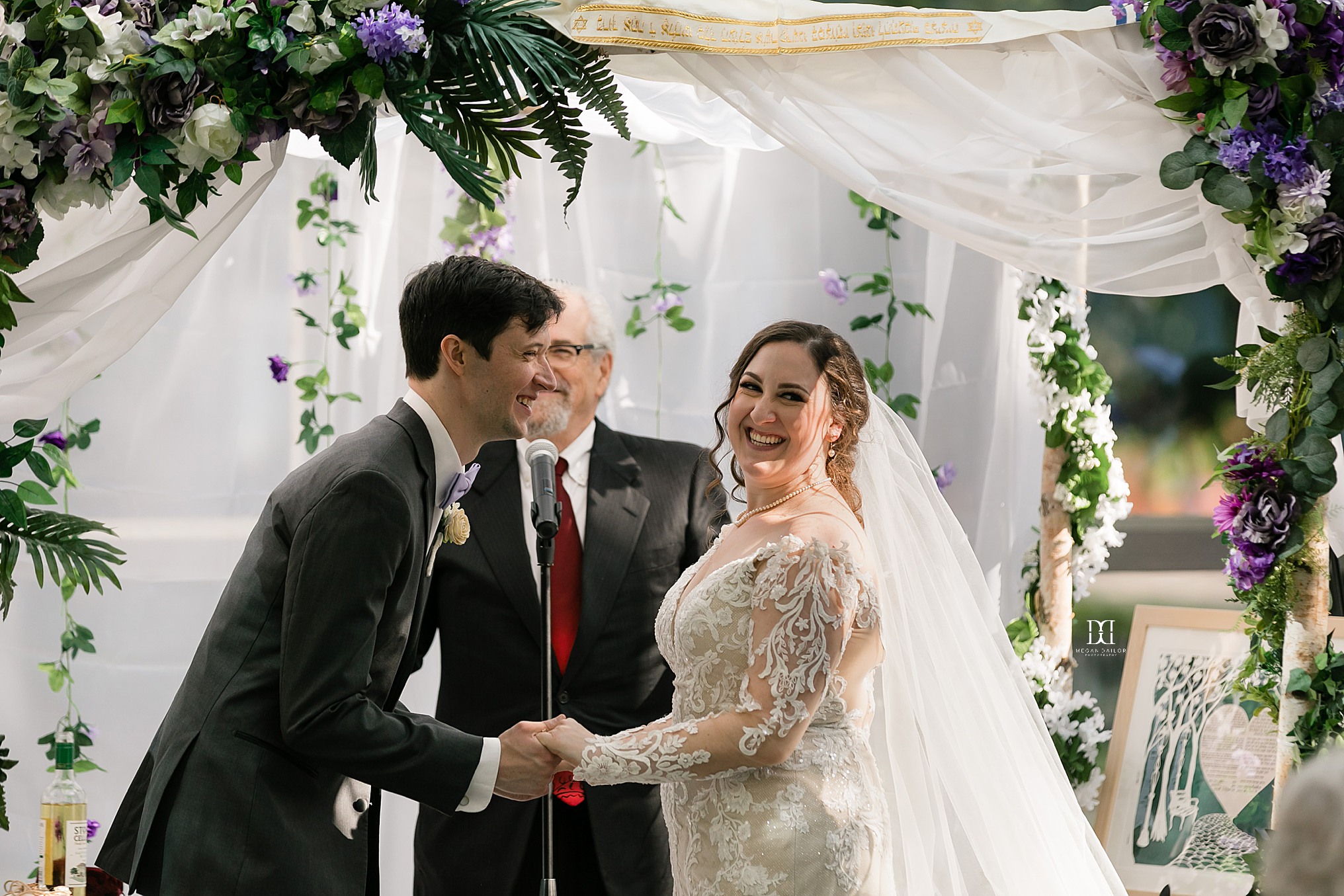 And tears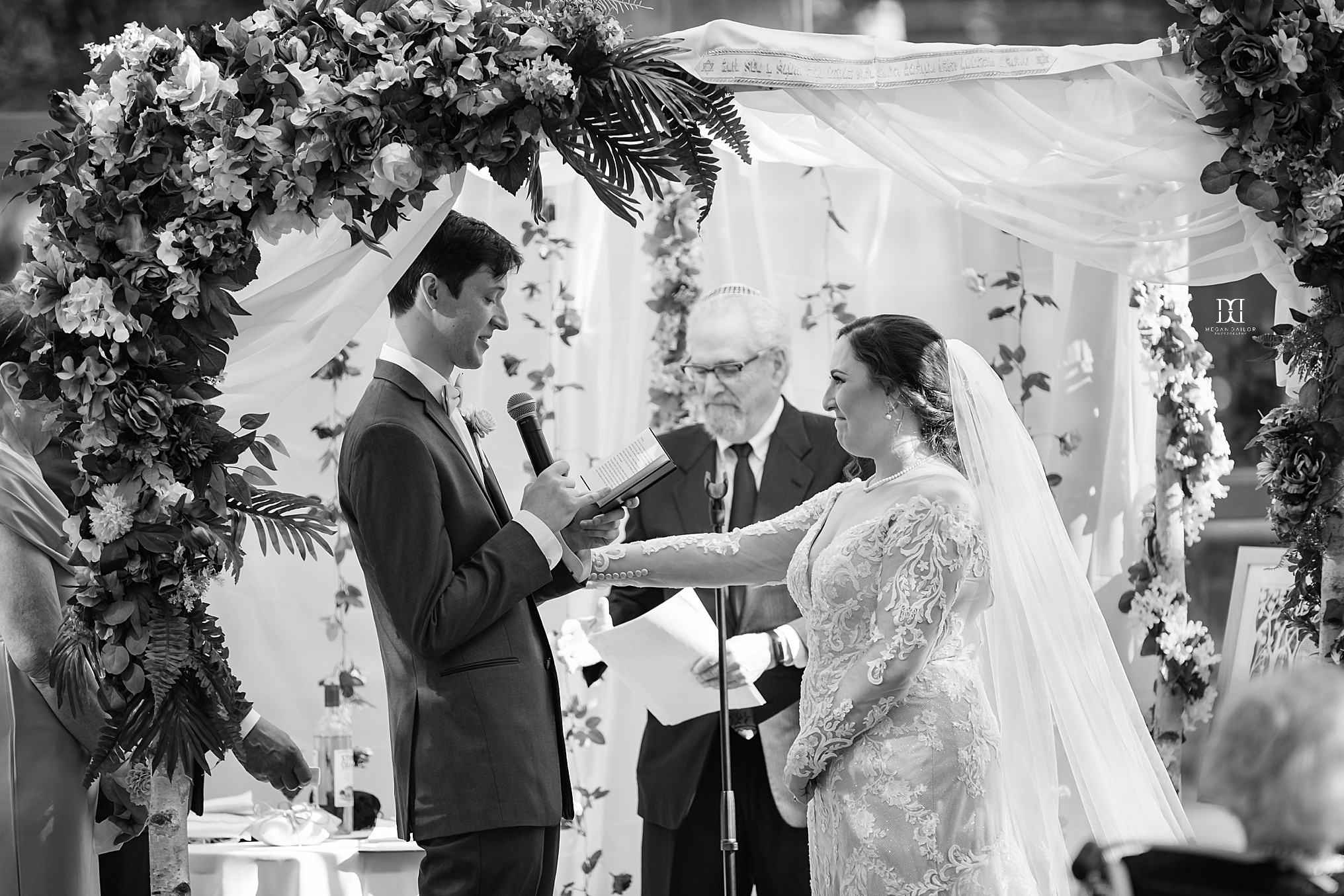 And more tears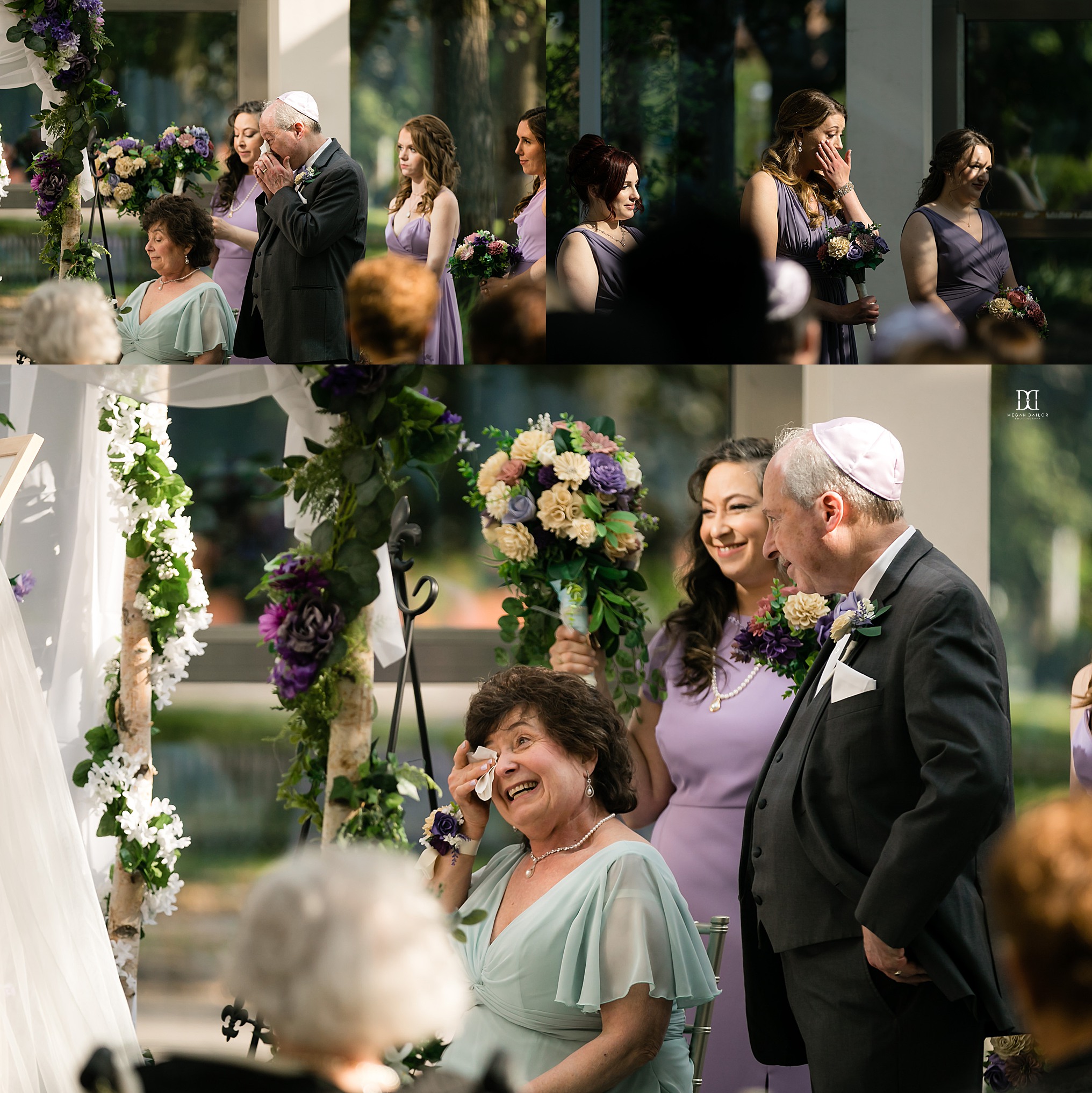 And a very sweet first kiss!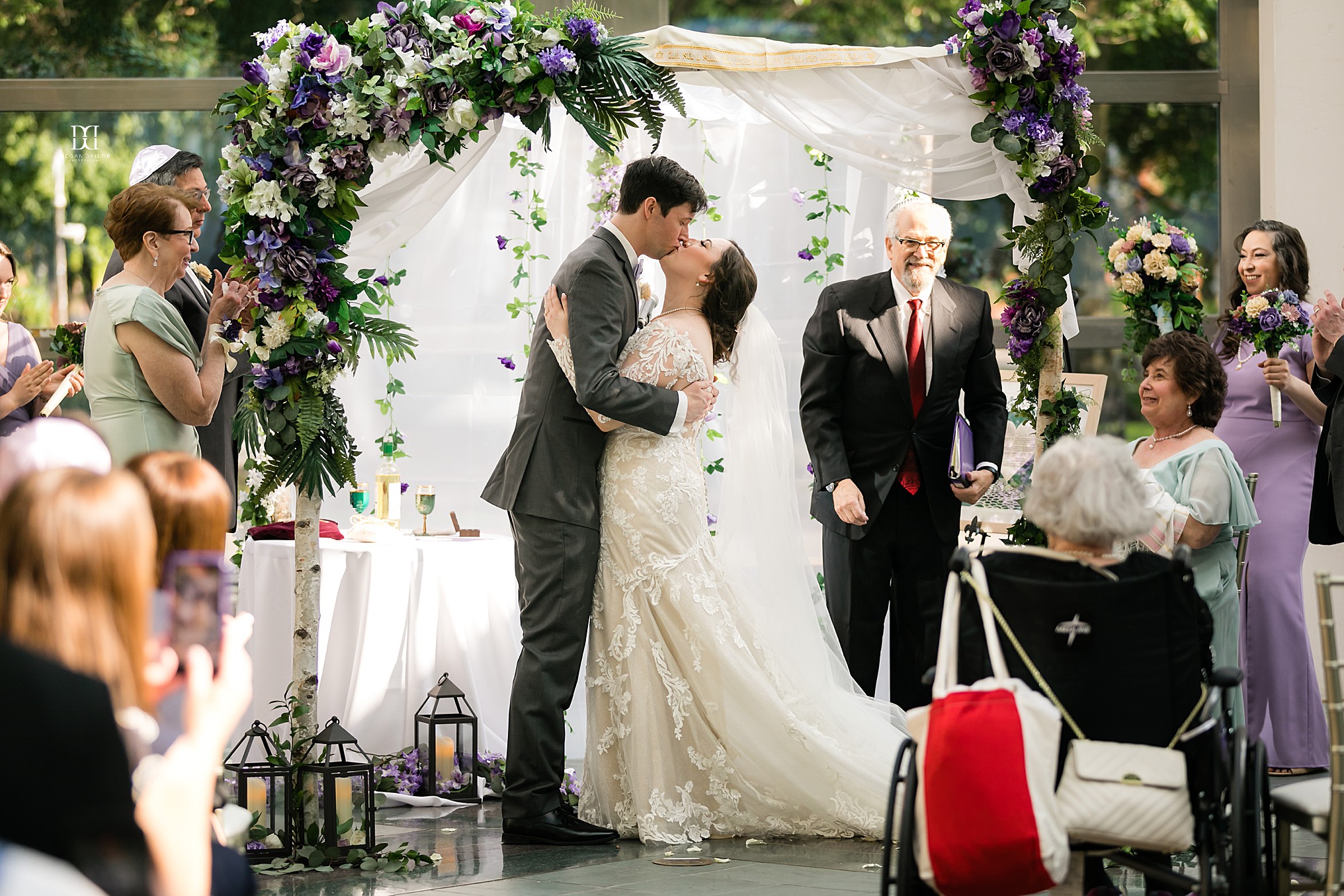 We took a few portraits with Ziggy after the ceremony and I just can't deal with how teeny and proud he looks here.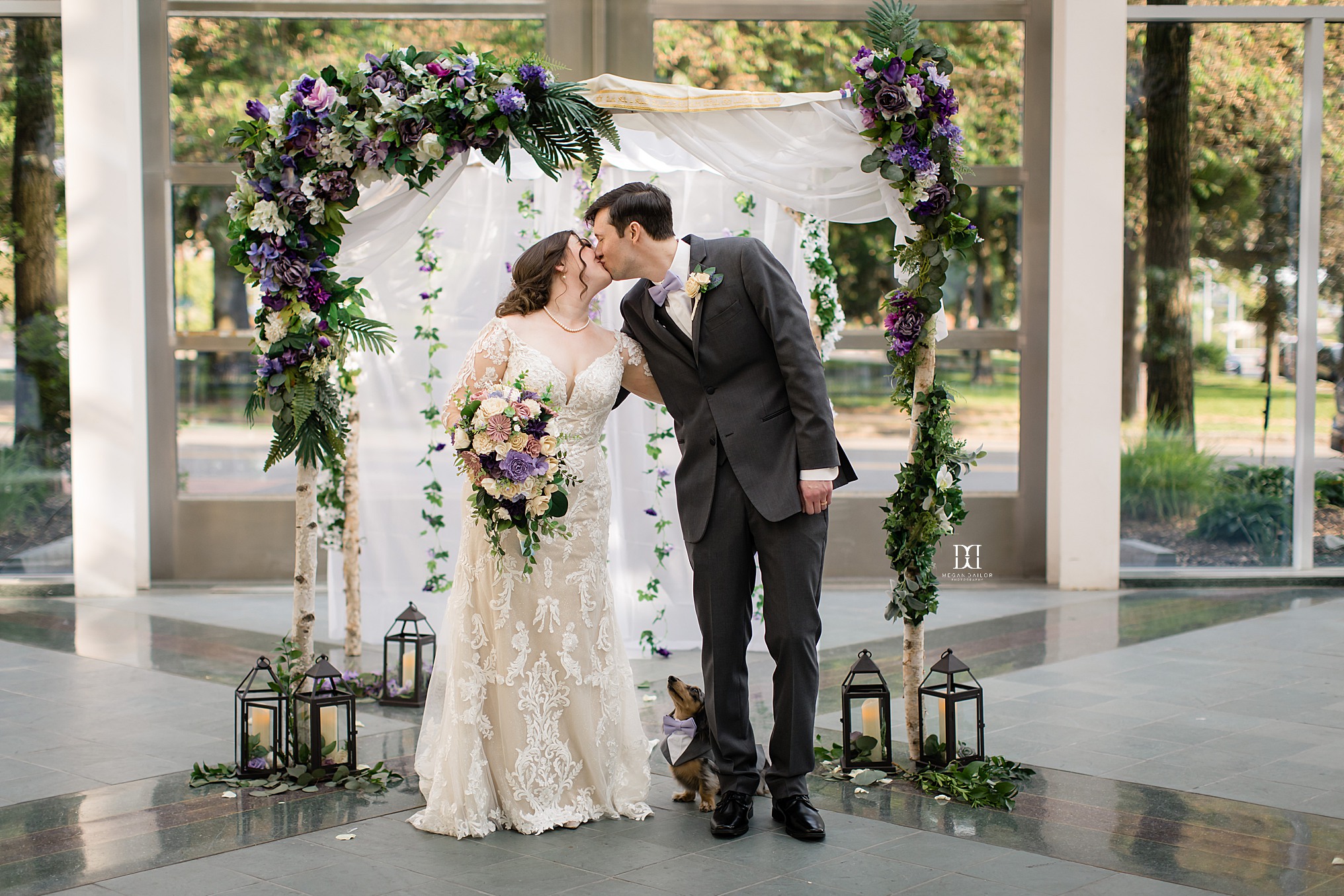 He knows what he's got (fluffy ears and fluffy stubby legs and a handsome face and toe fluff).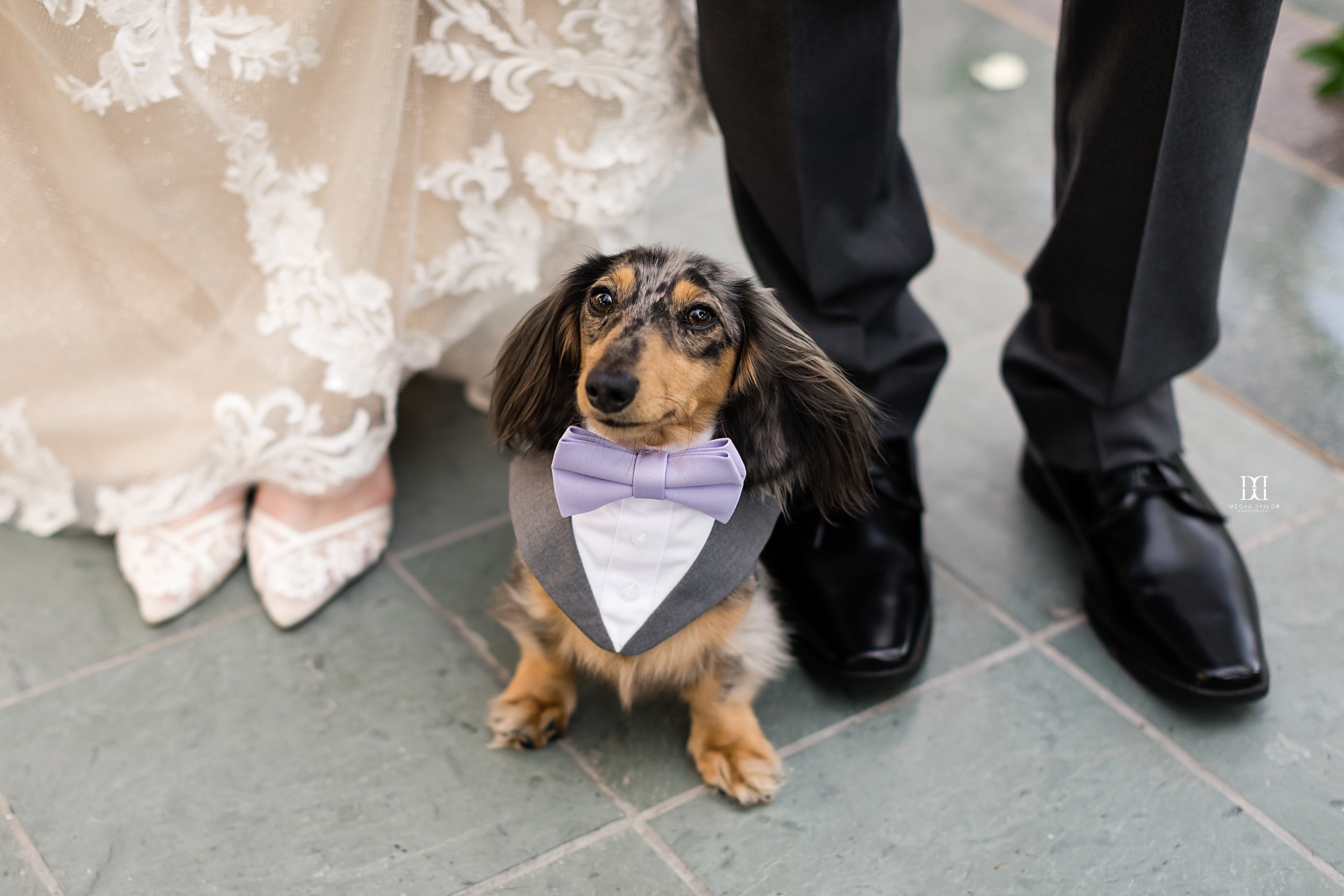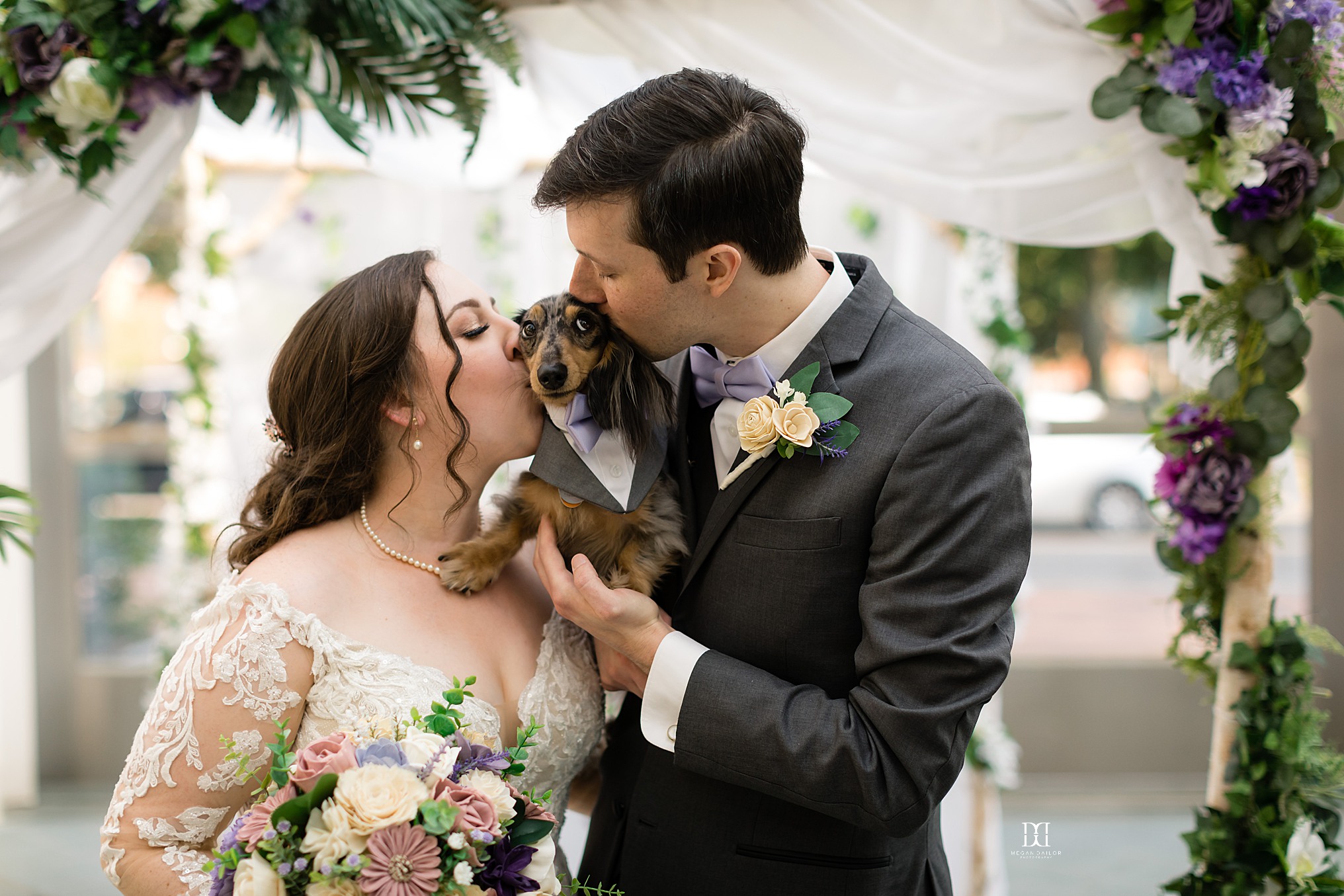 "I cannot believe you're sending me home just as the snacks are being passed out. This betrayal shall not be forgotten."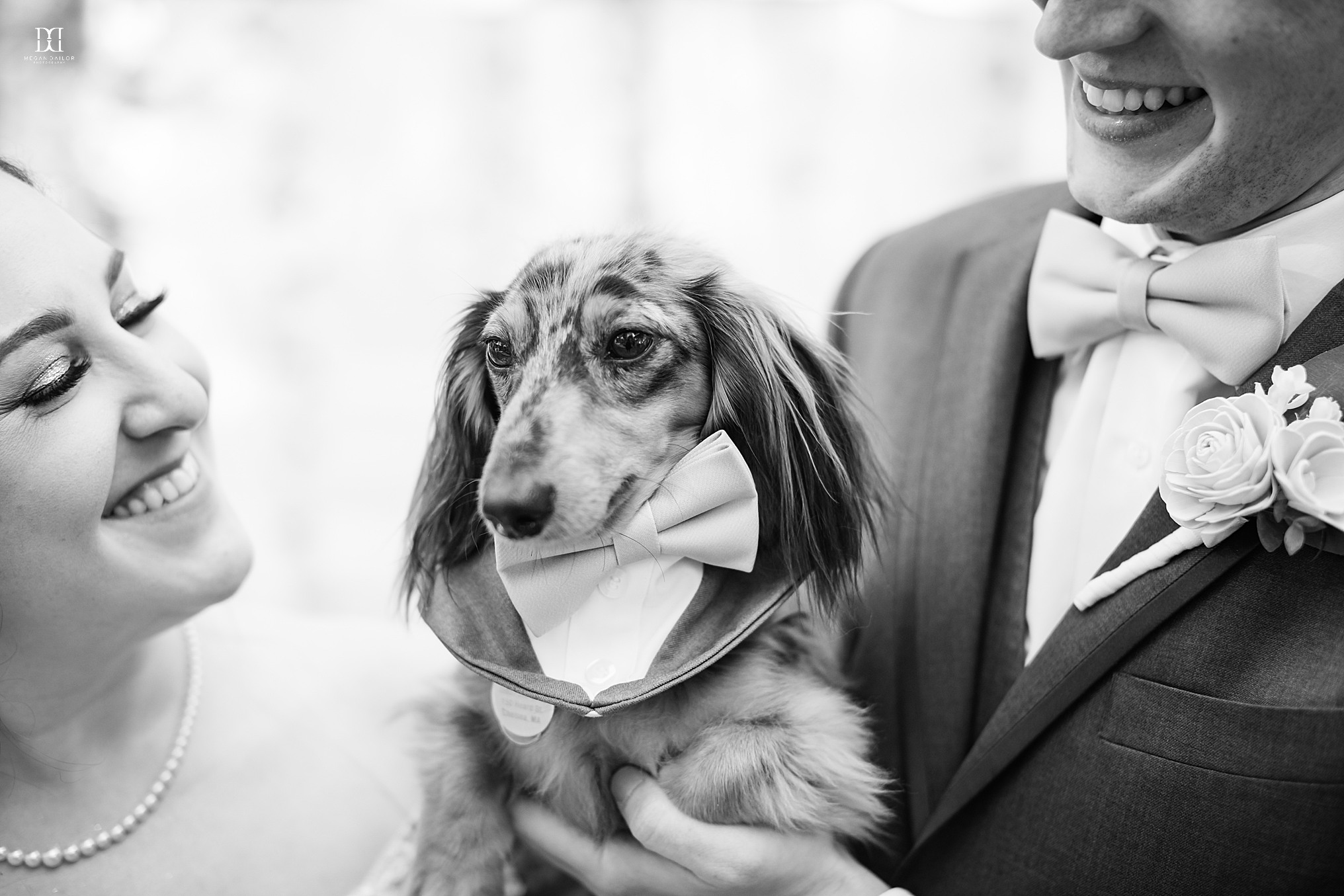 Wintergarden weddings are so unique, nothing else like this space! So much beautiful detail by Alonna from A. Caroline Creative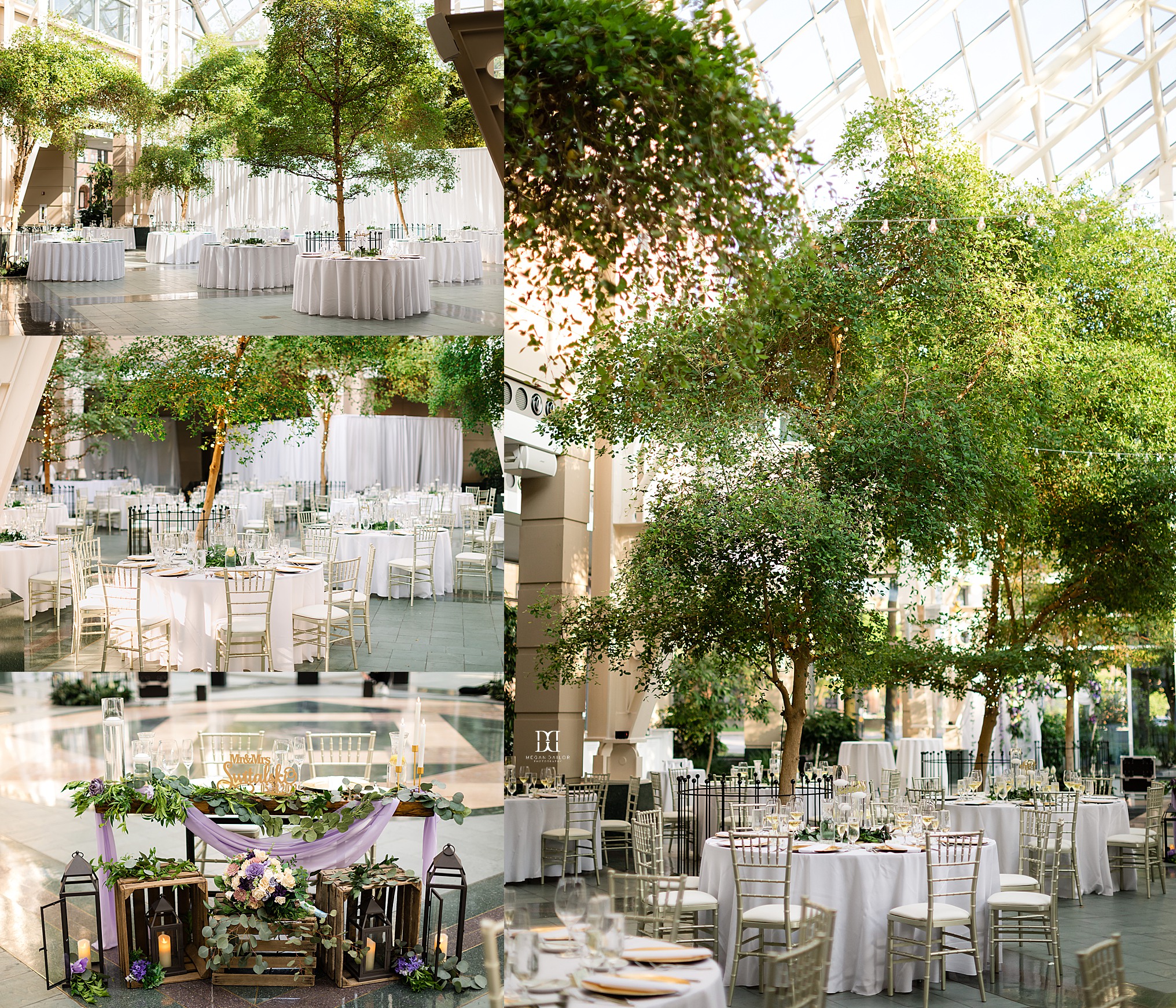 What a sight to welcome guests into the reception room! Beautiful spread from Scratch Bakeshop.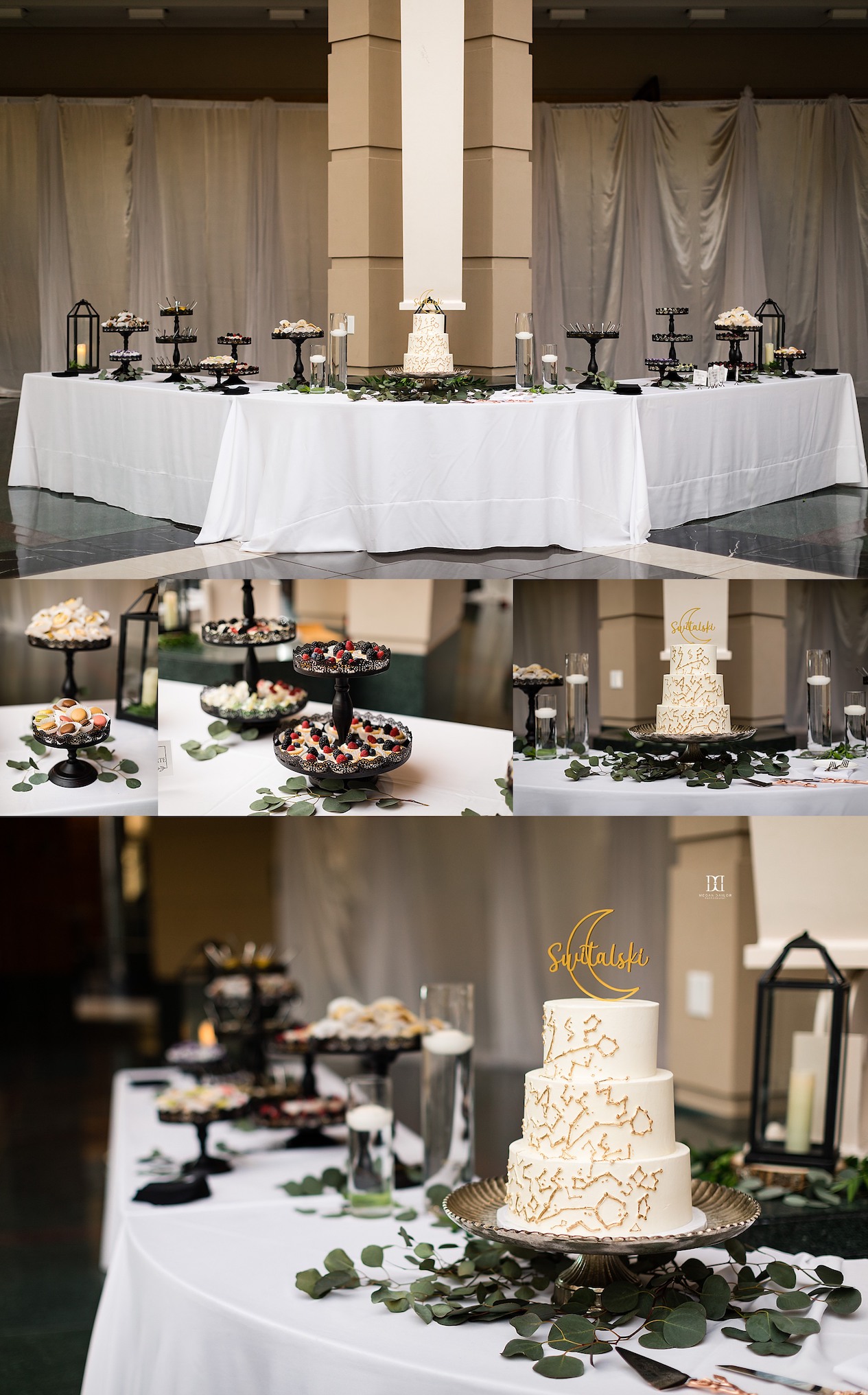 Hora forever!
The most fun!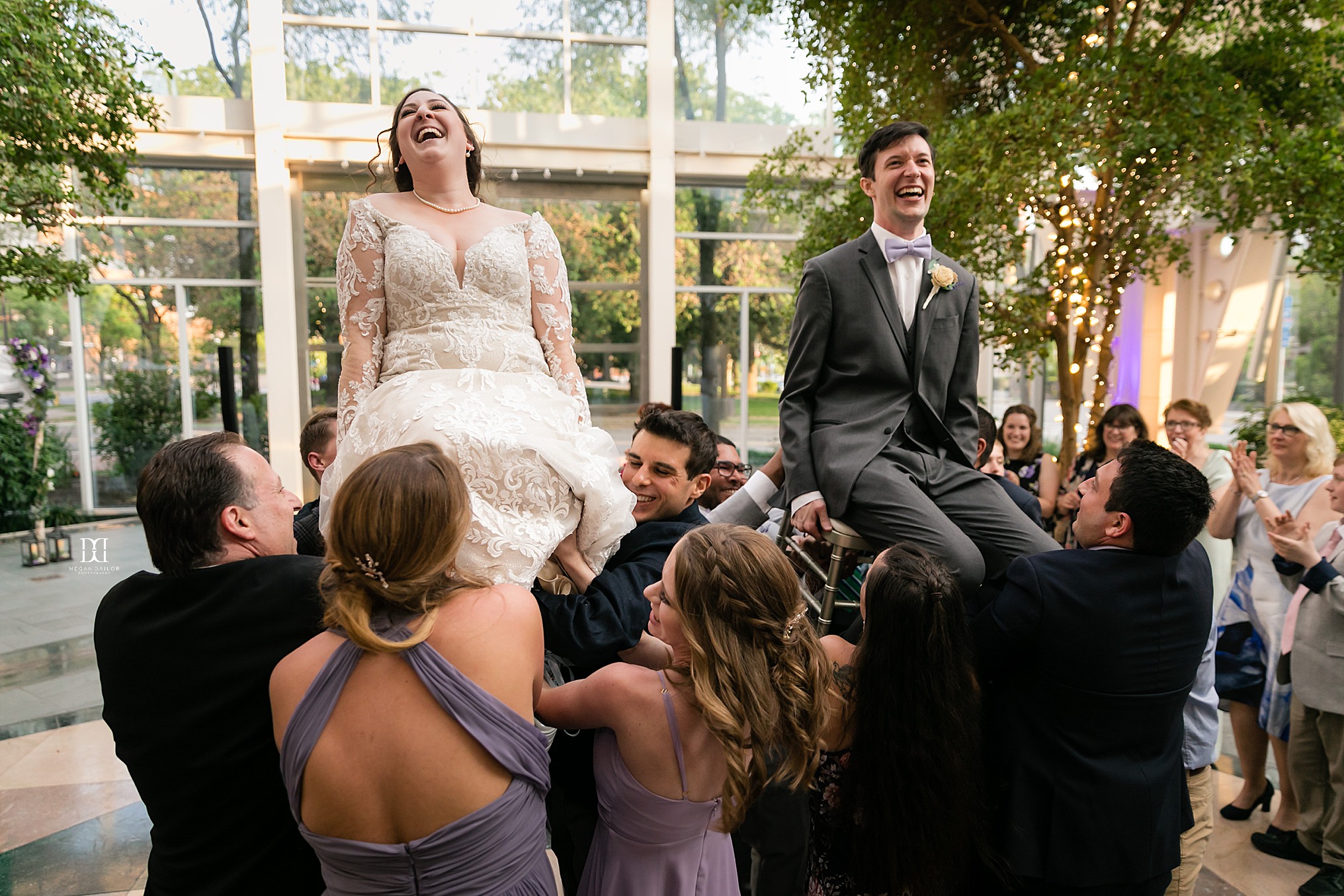 First dance cuteness.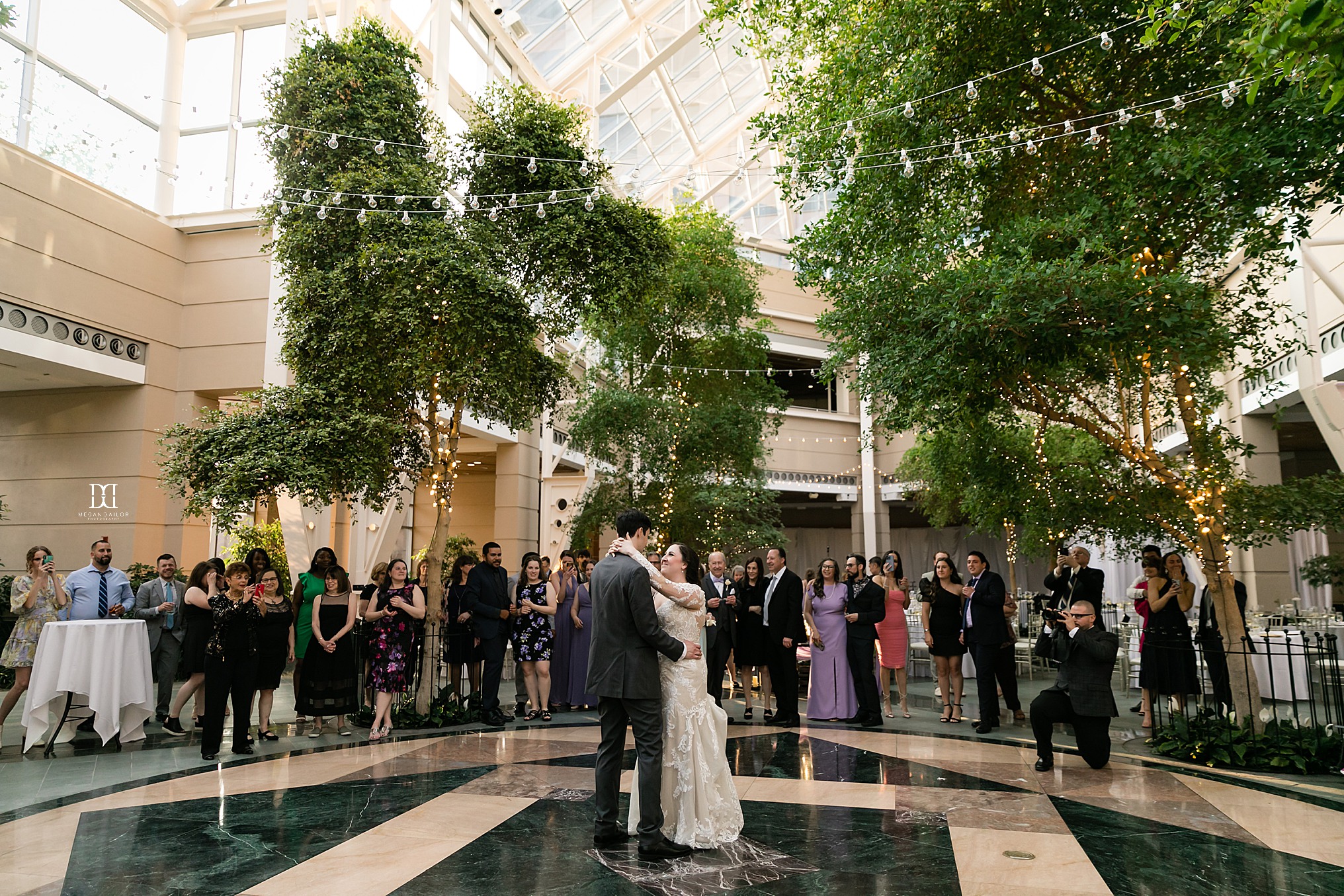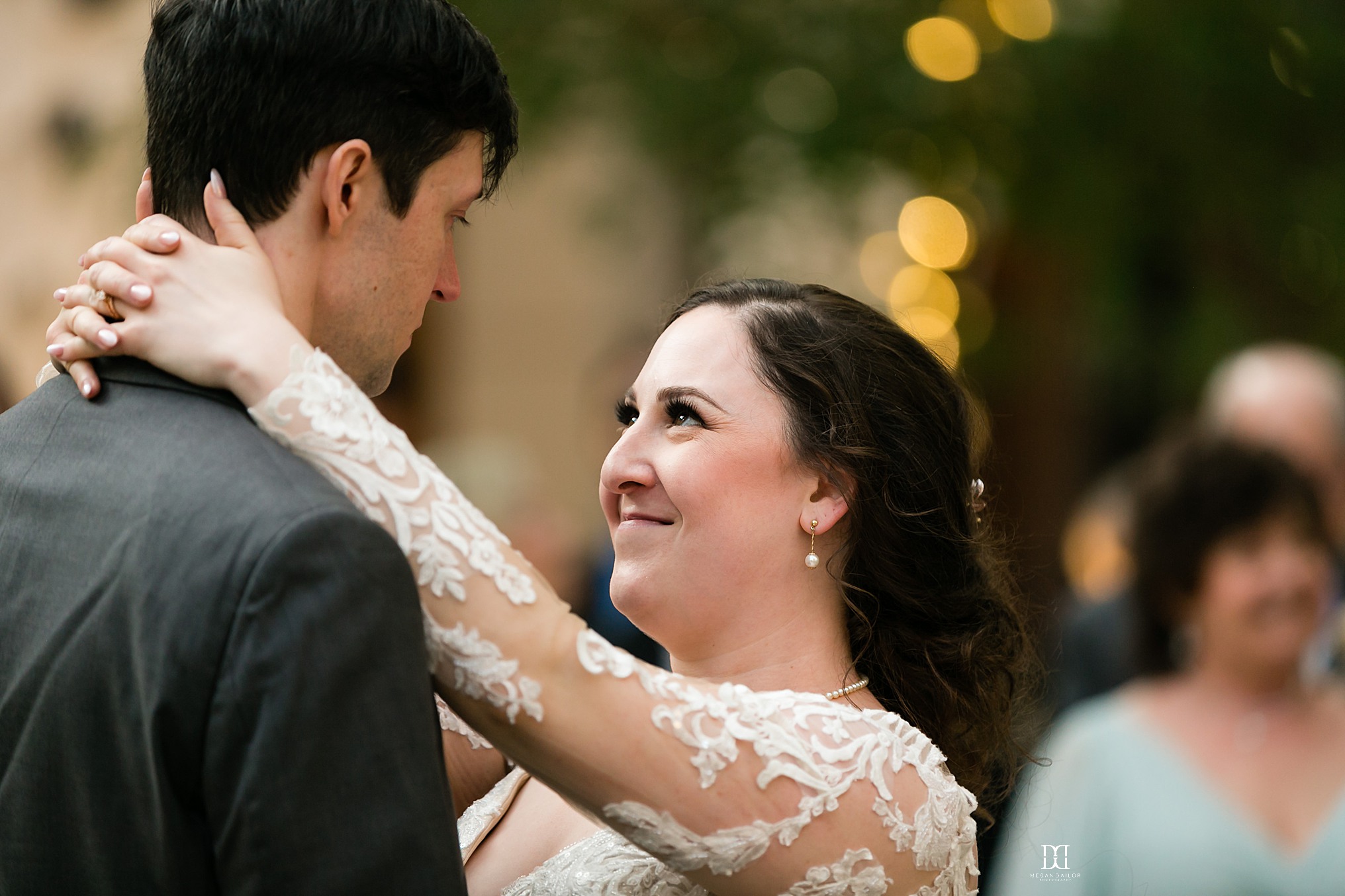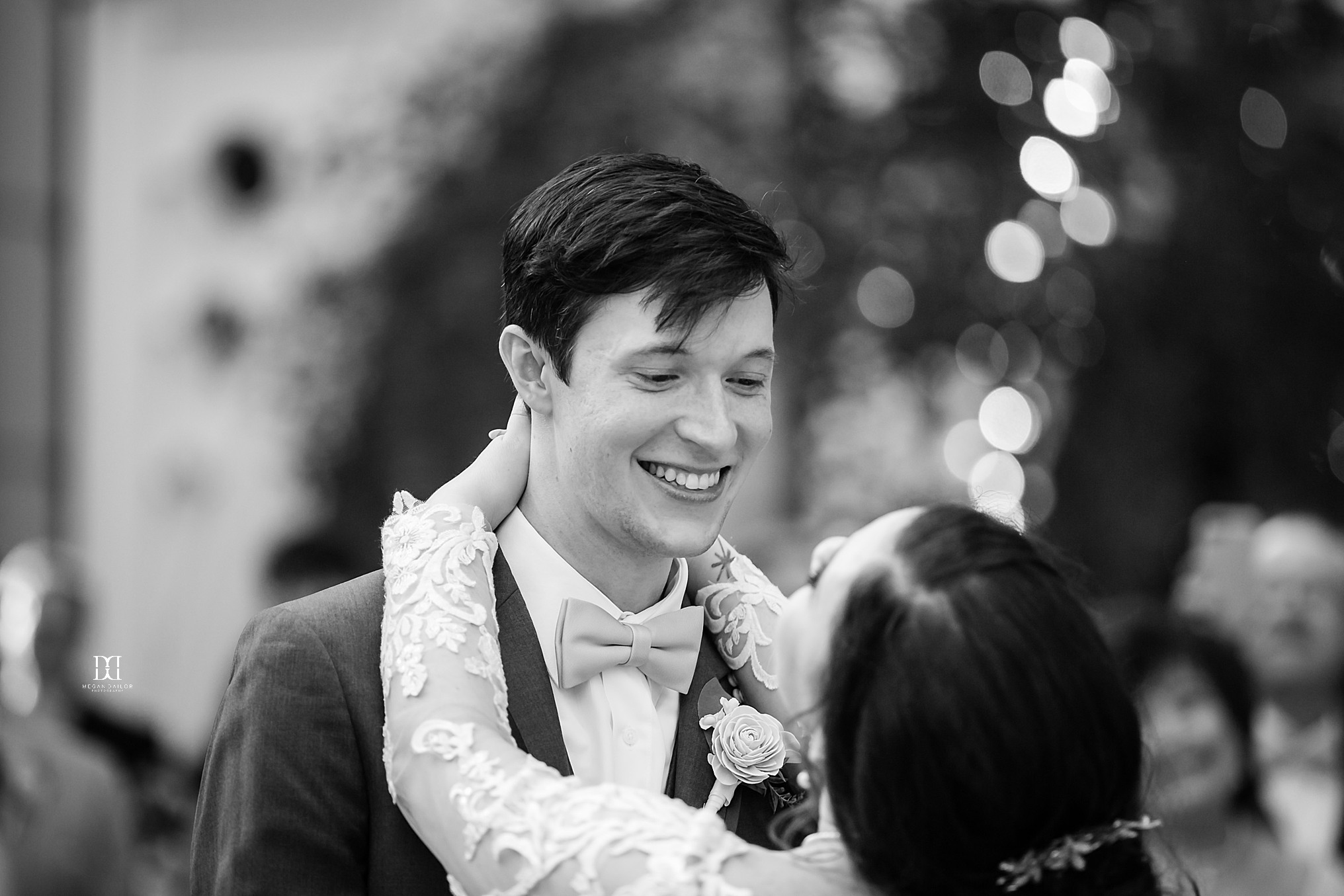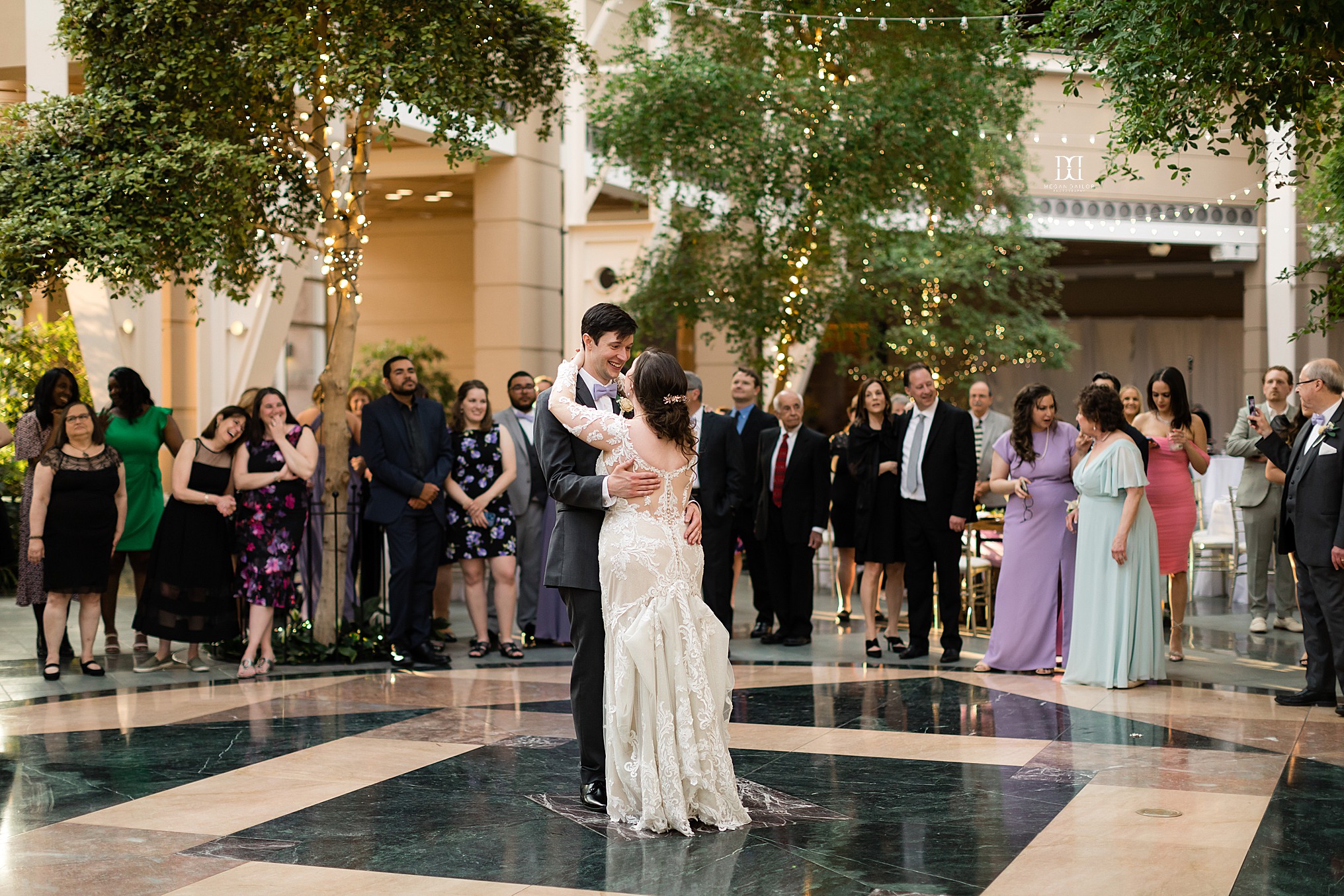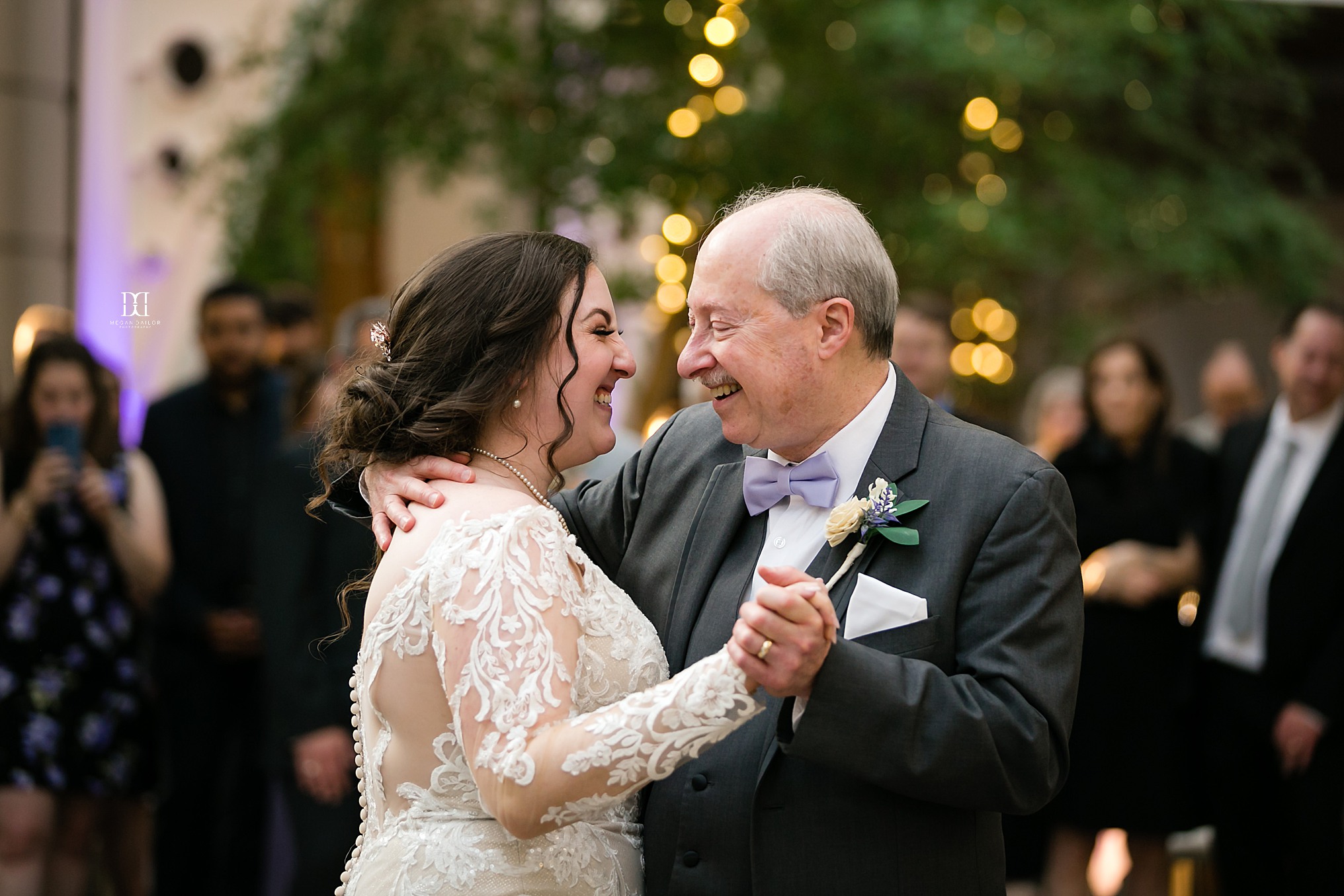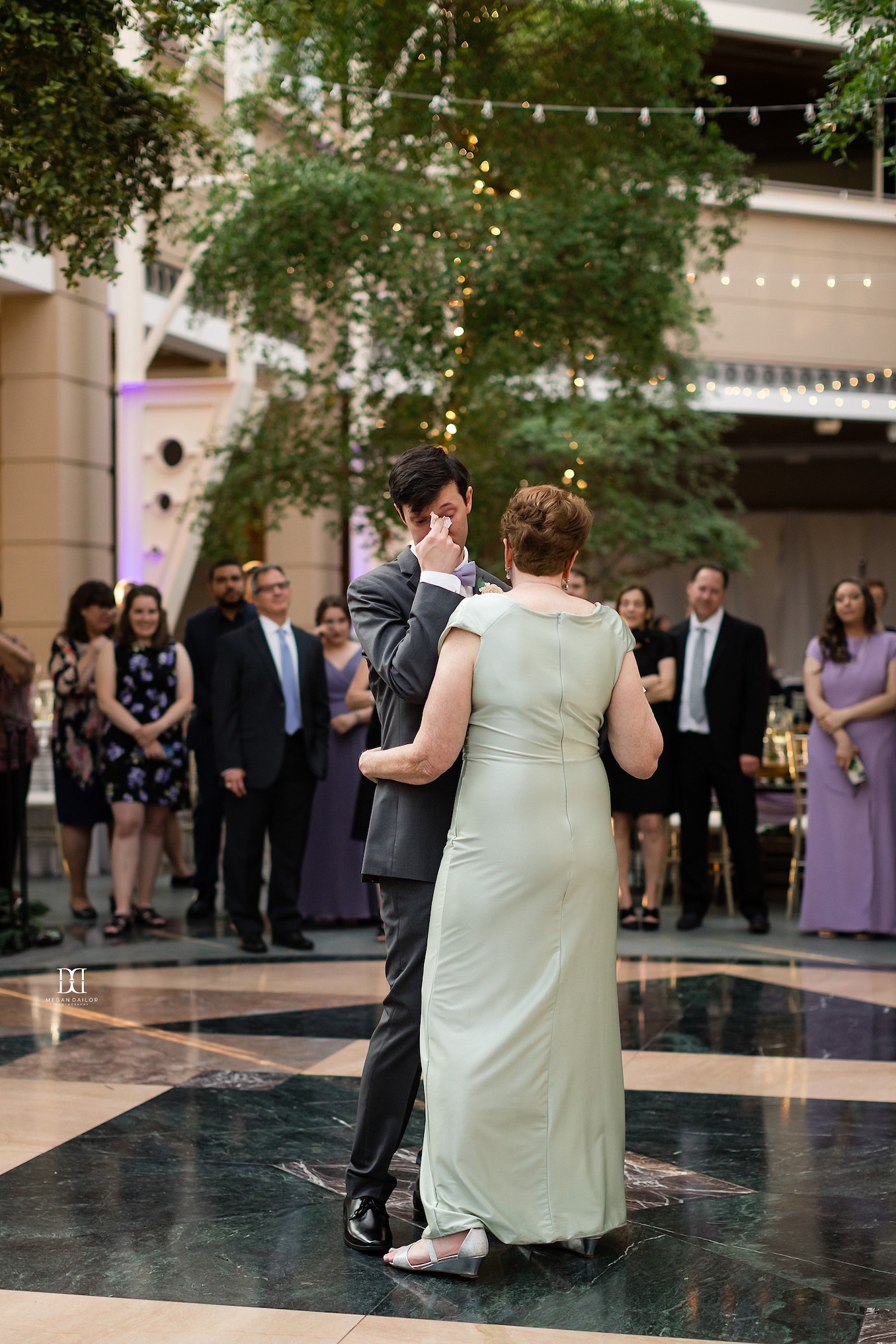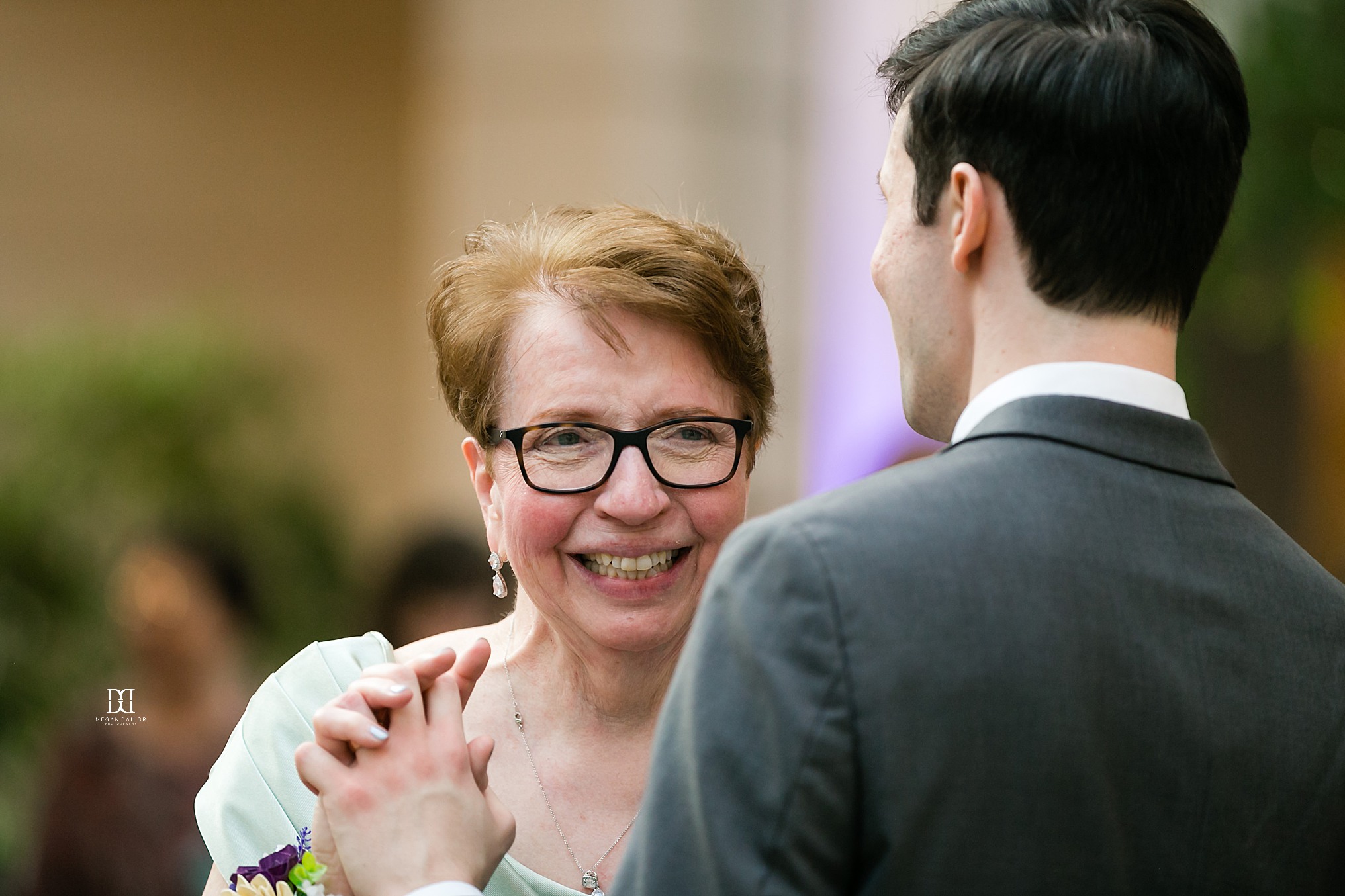 We got to sneak out for some sunset magic!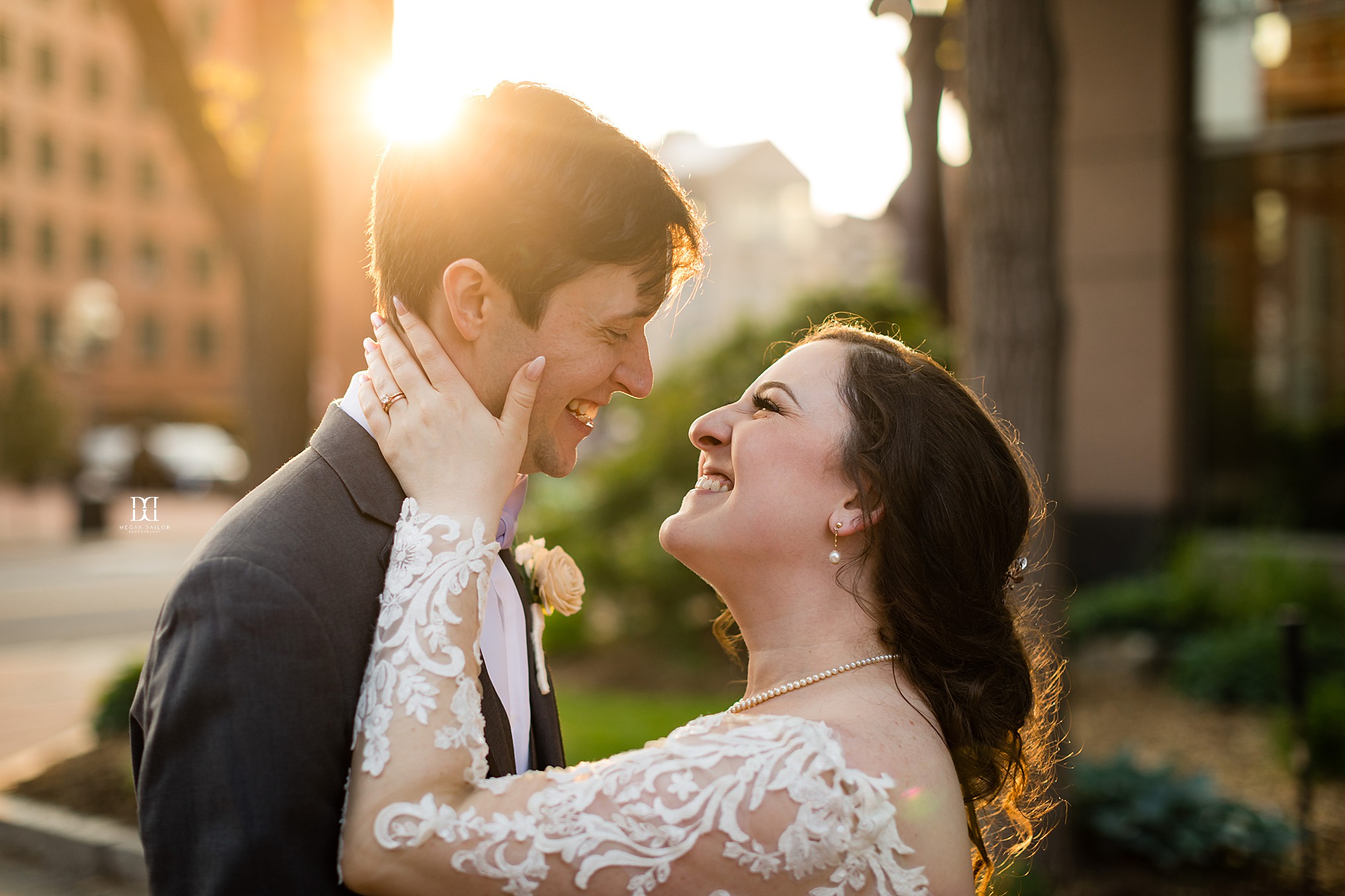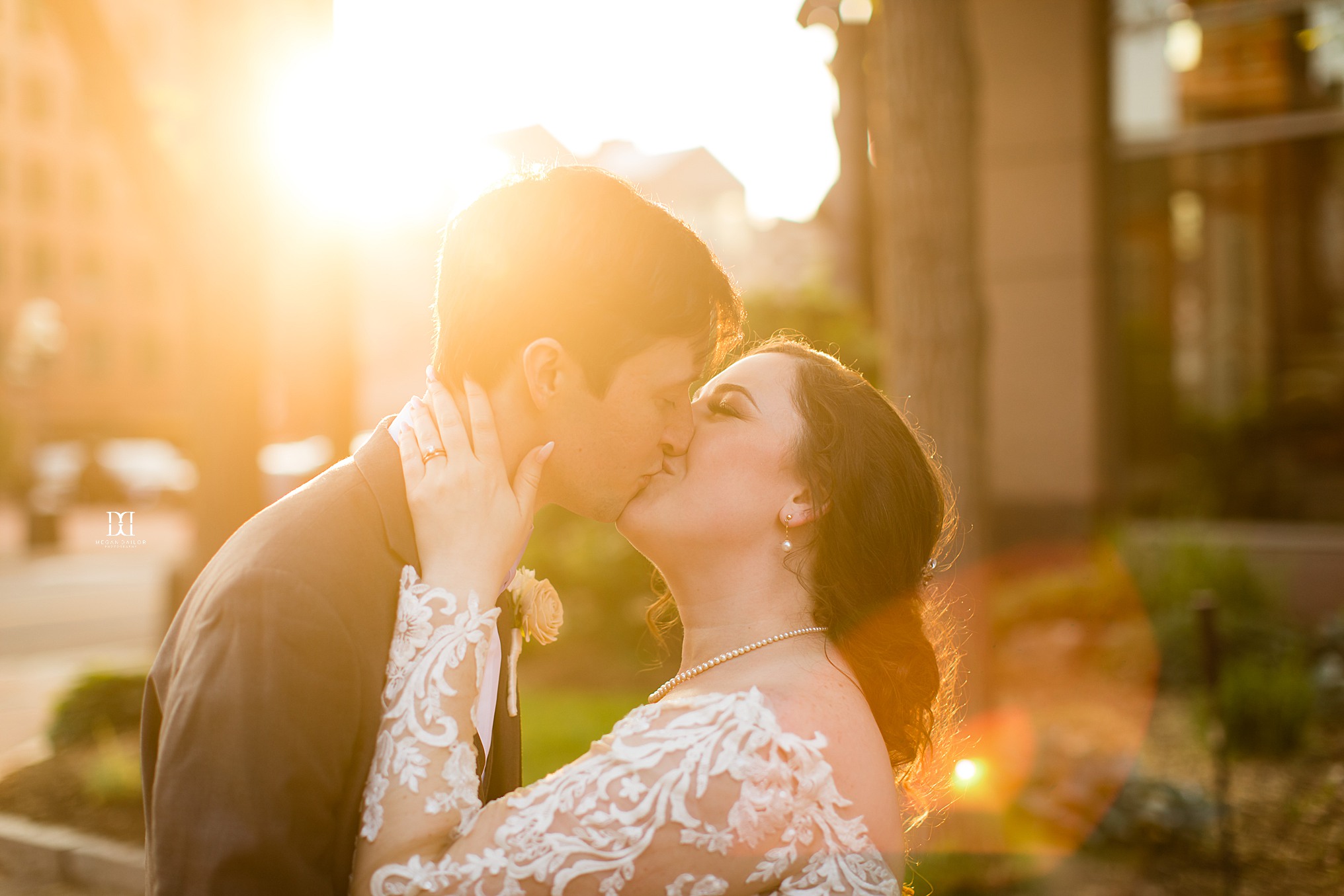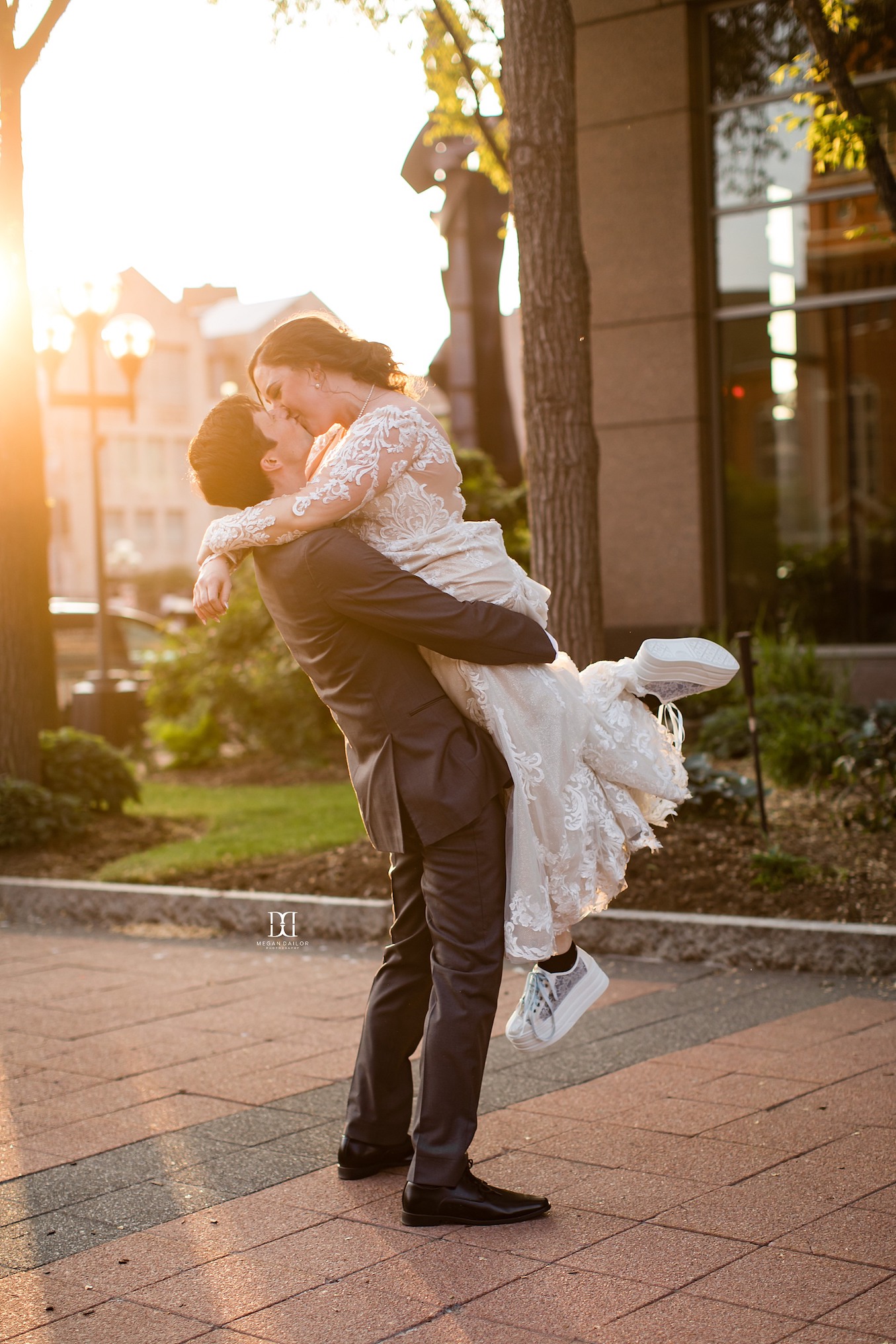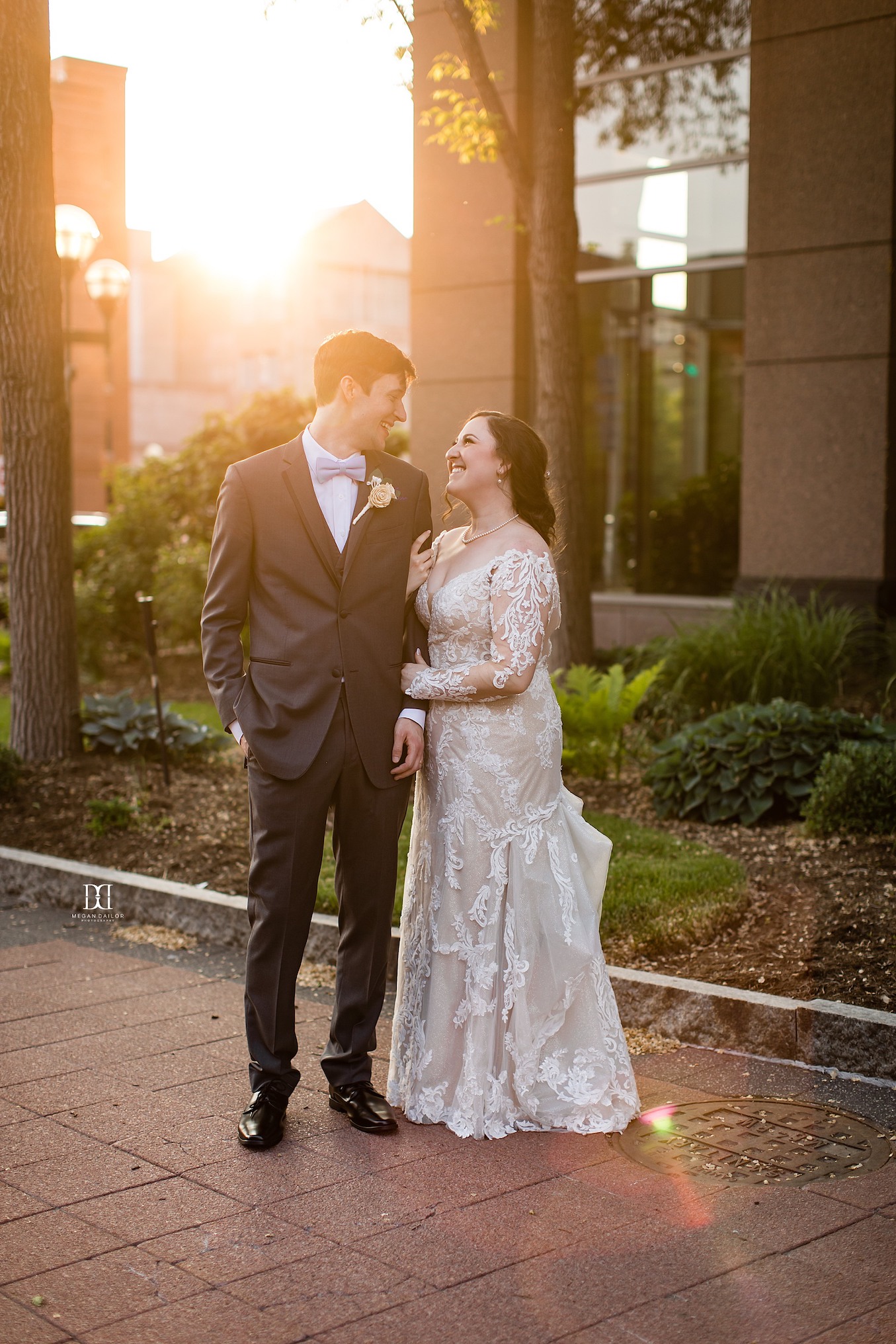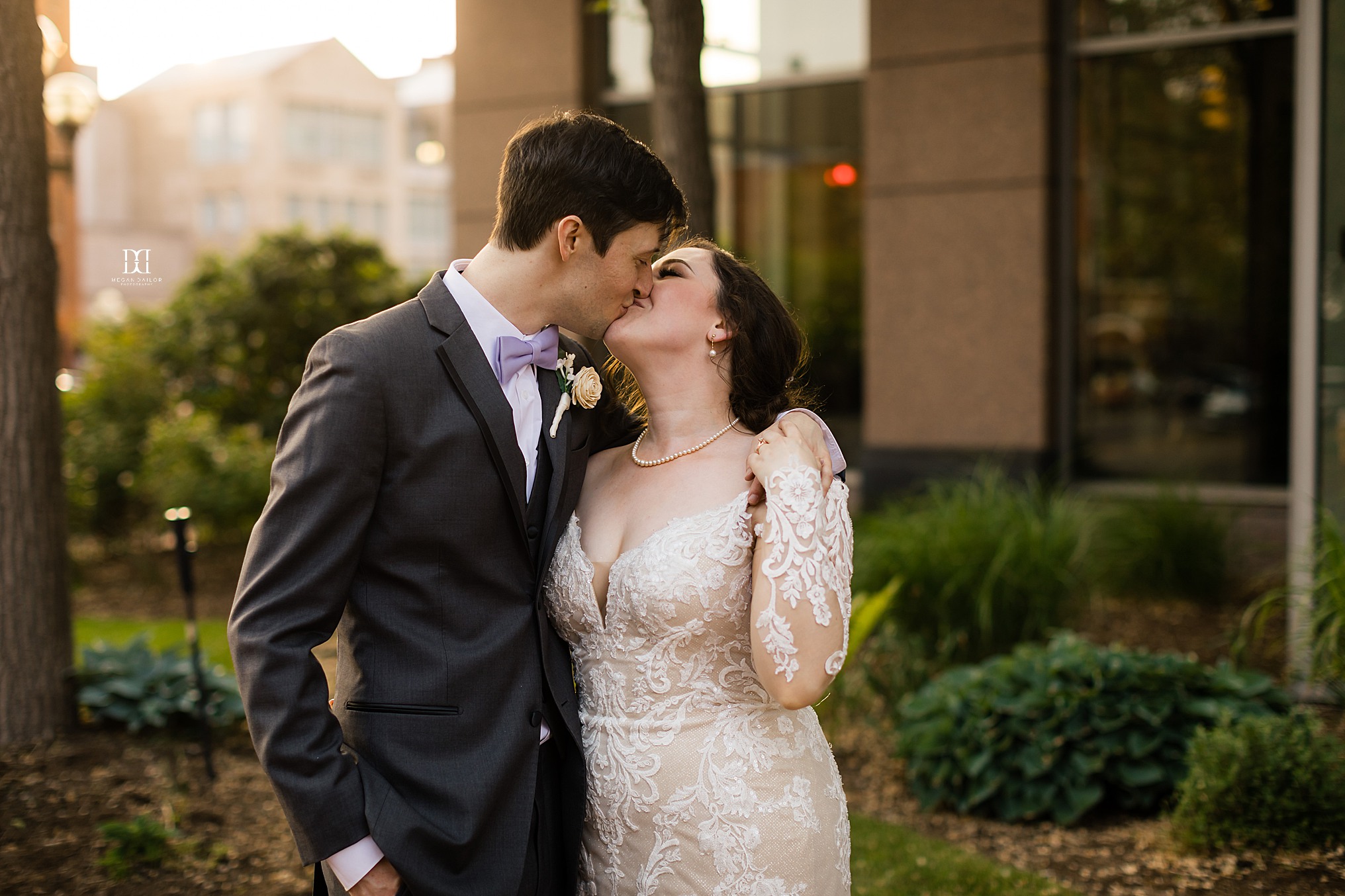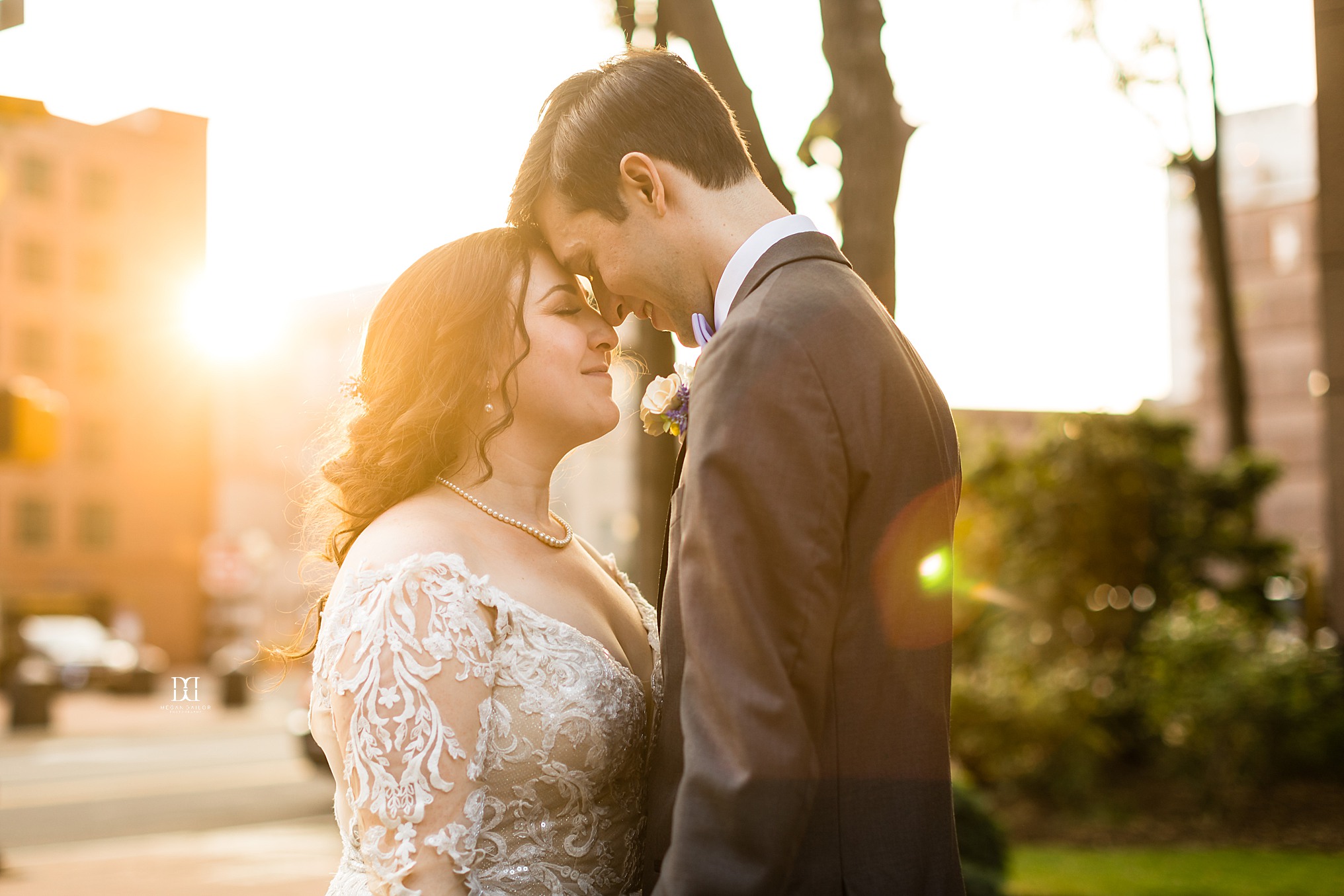 Tread carefully, toast givers!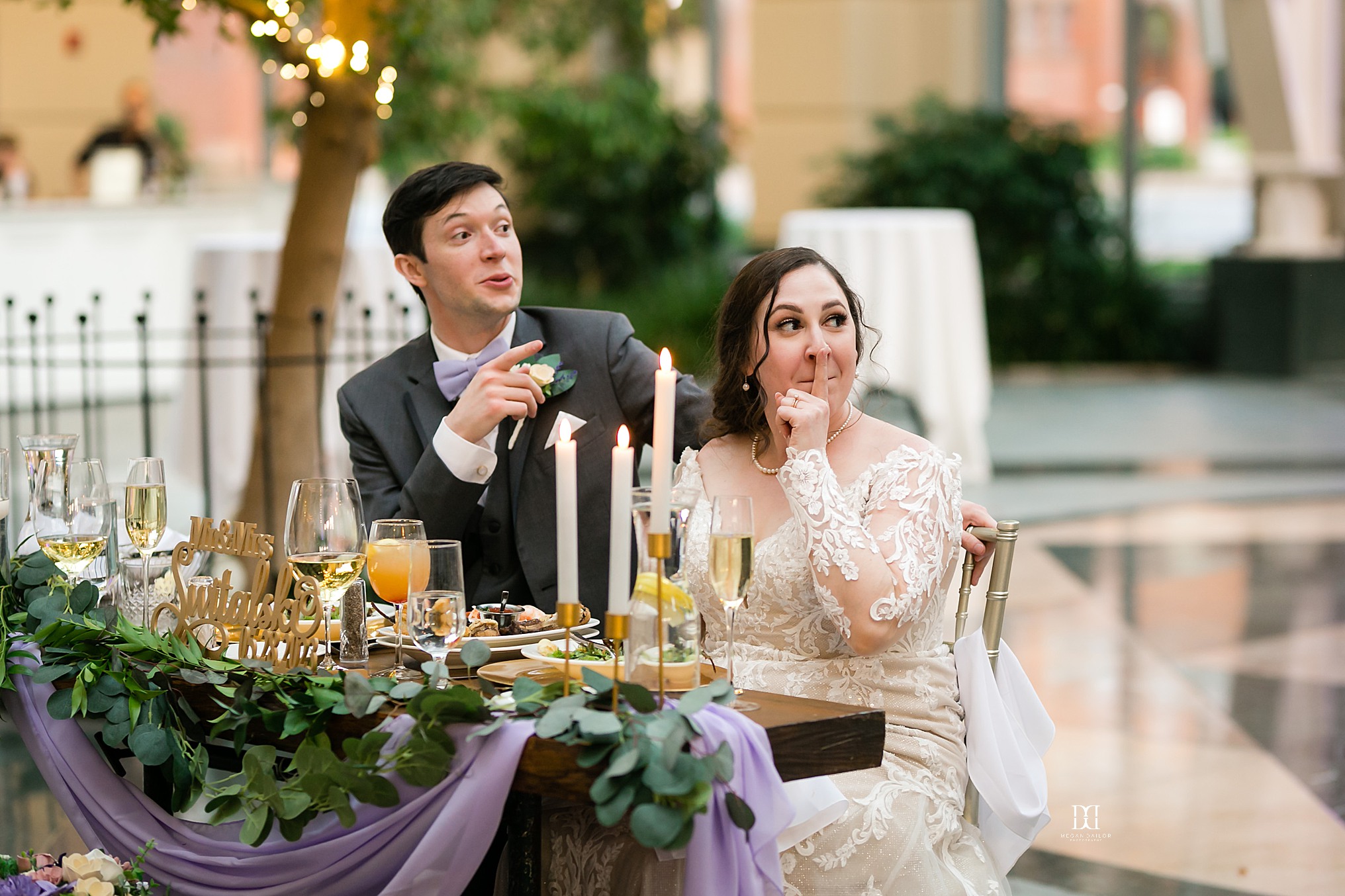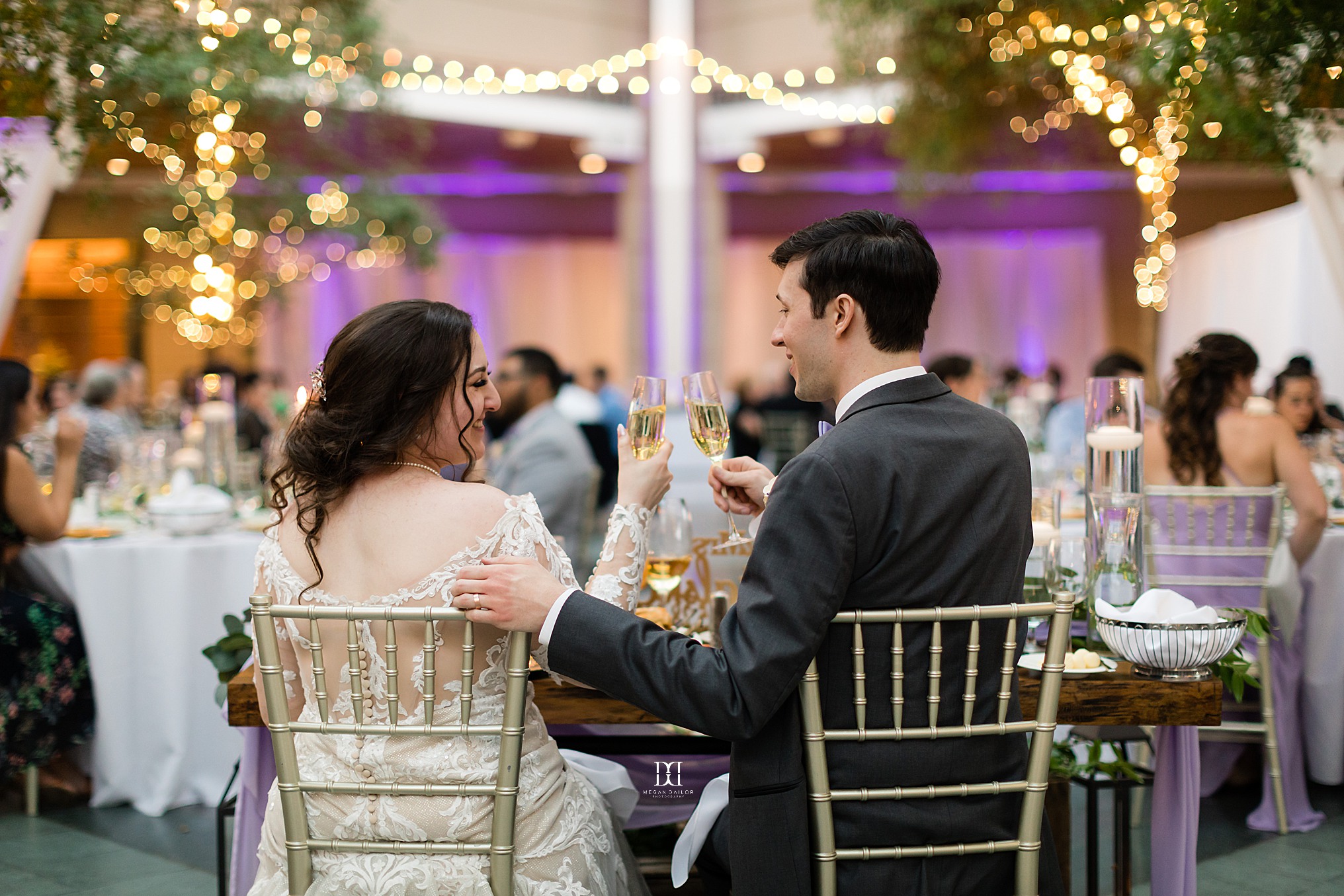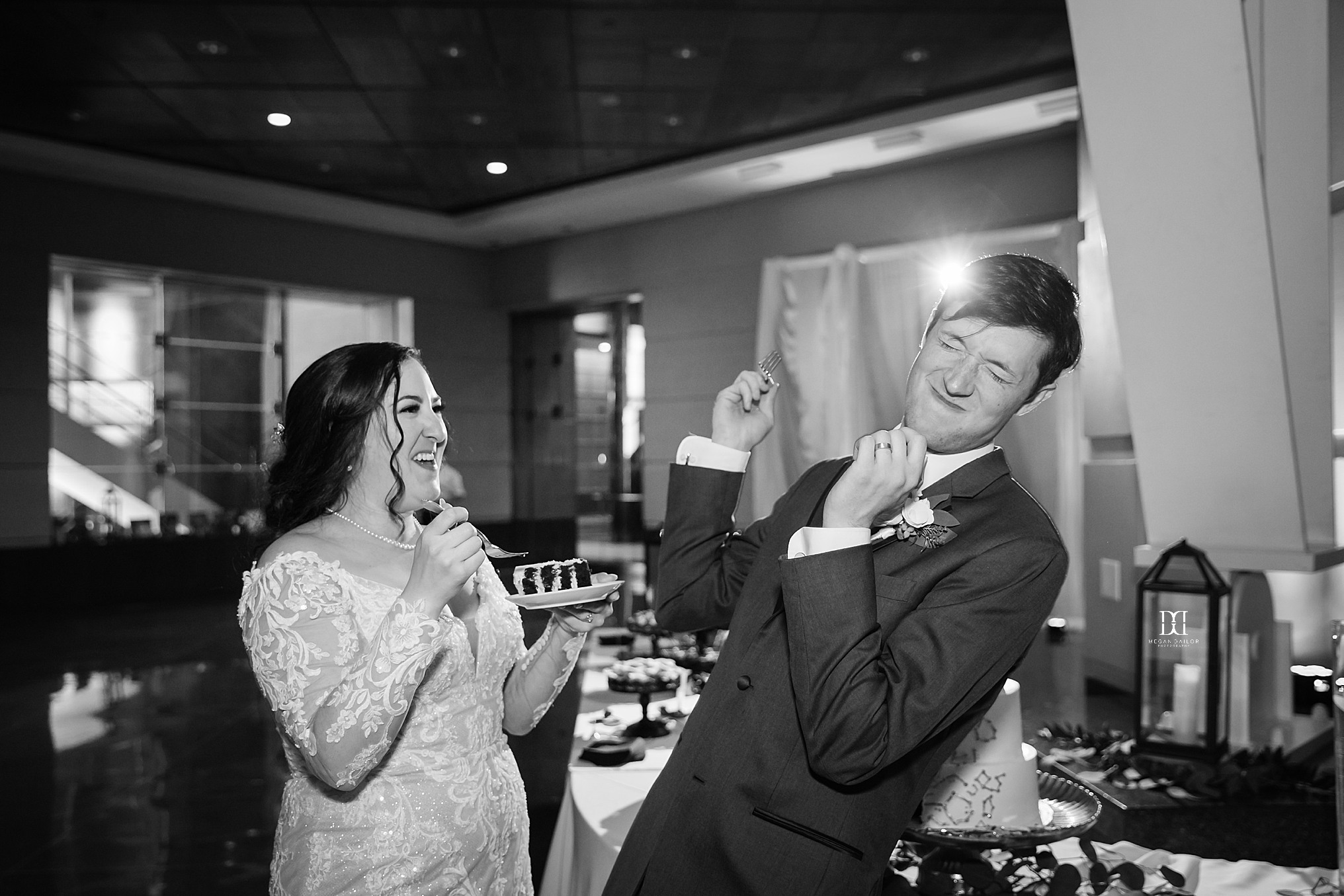 Time for a fantastic party created by Rick at Marquee!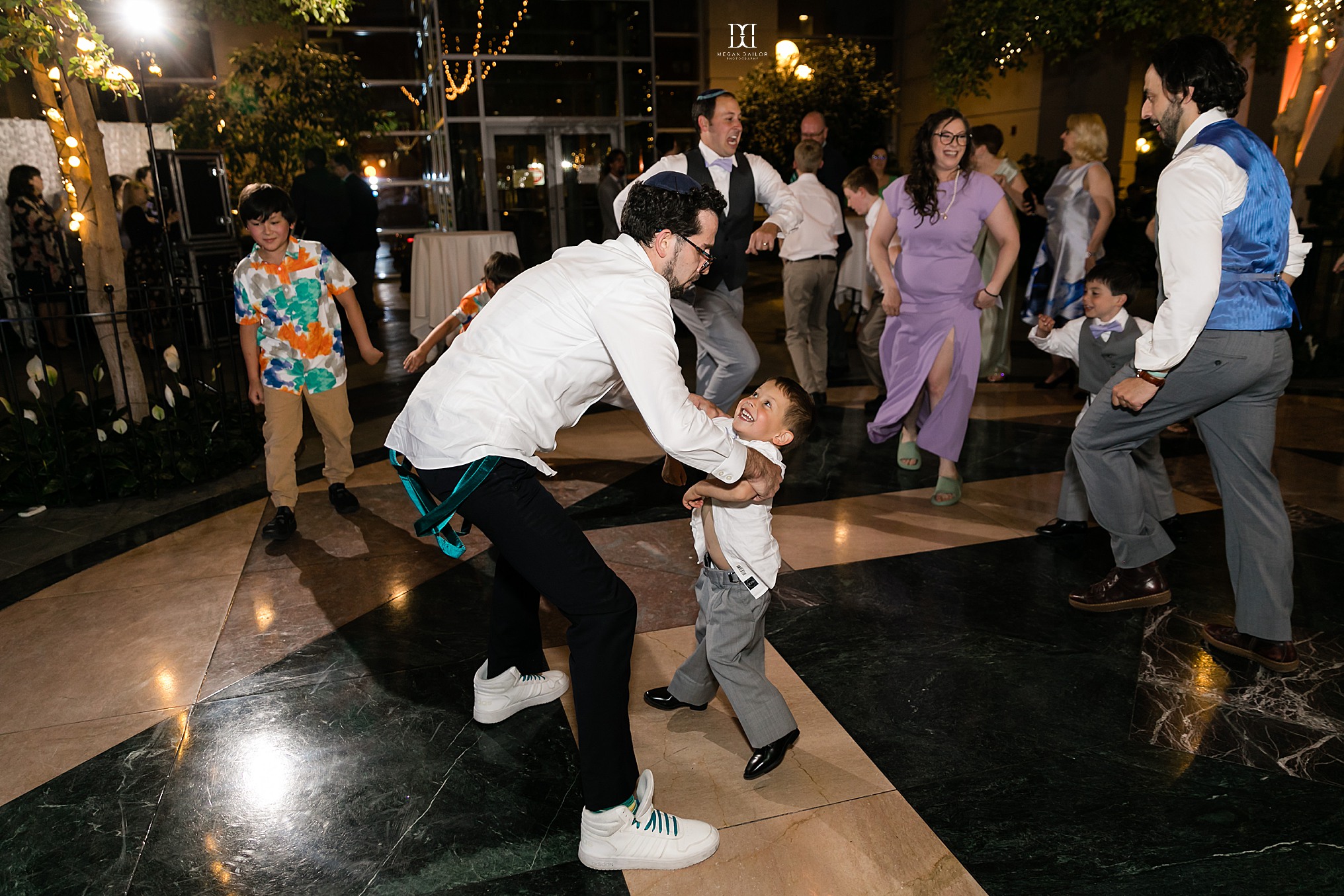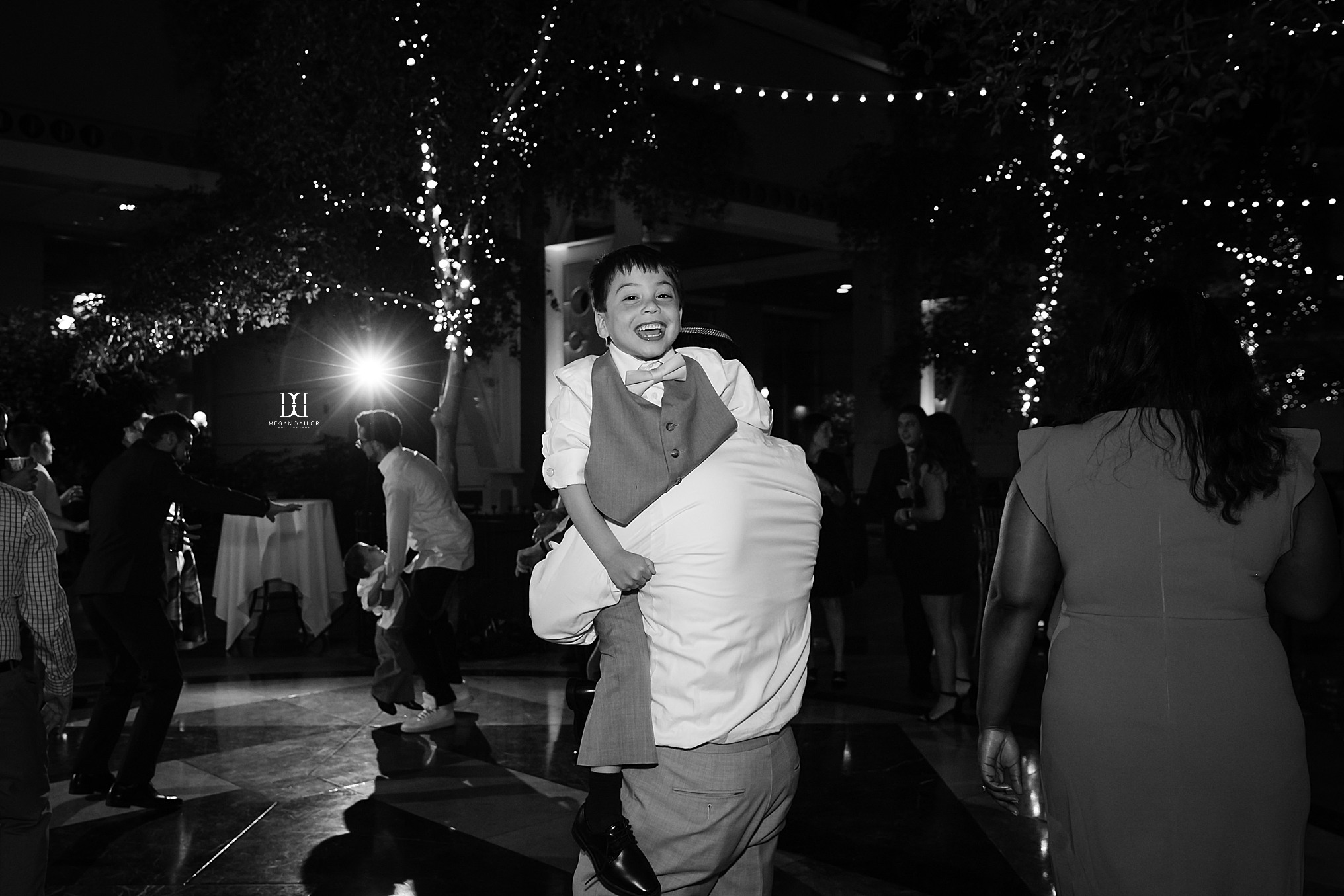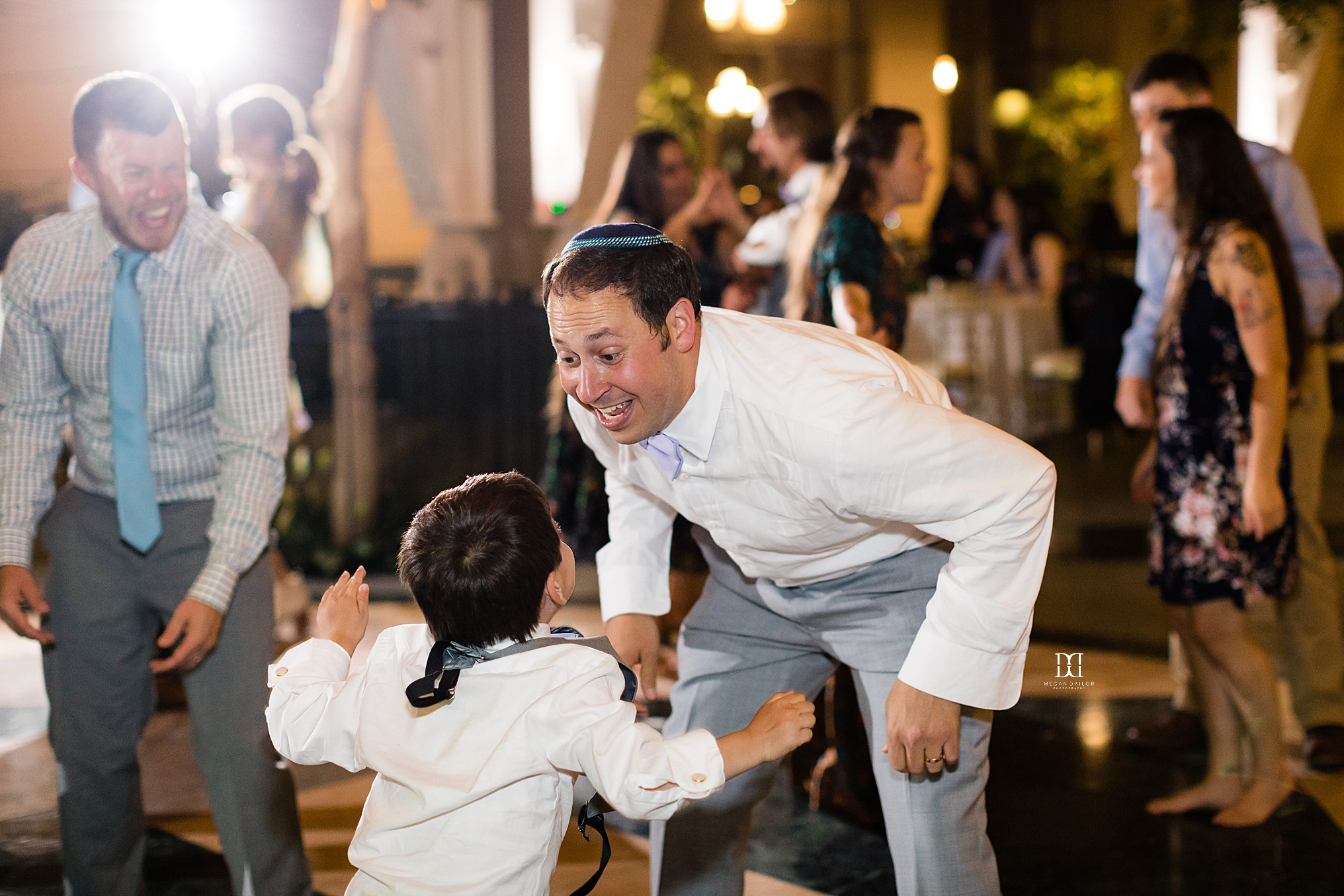 Some unexpected familiar faces! These two were in Krista and Colin's wedding party last year, and Billie just happened to be the Wedding MVP that day! So fun to see these two rocking the dance floor again!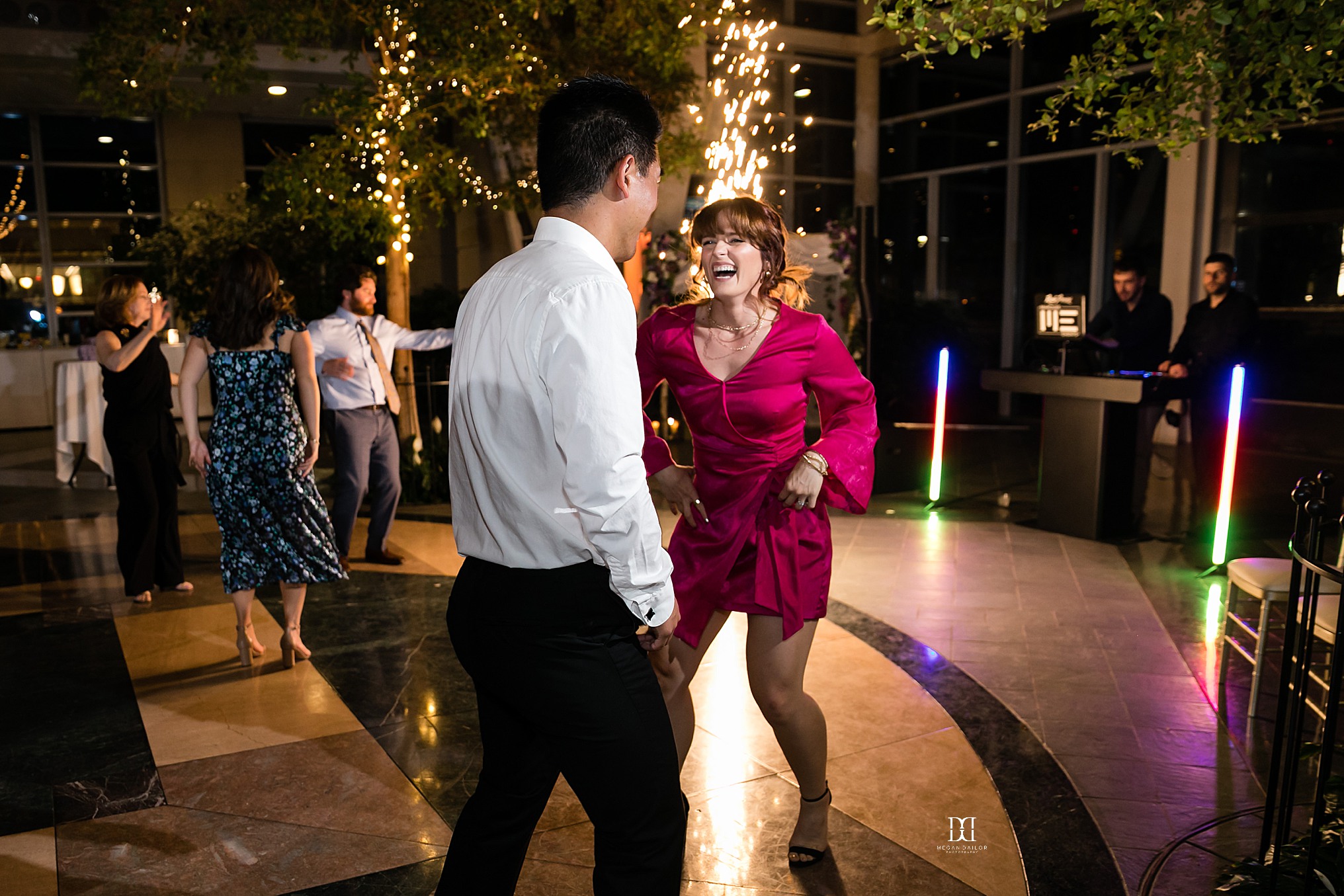 Bridesmaid Em snagged the MVP title on this day though, both for fabulous pajama dance floor antics and general outstanding bridesmaiding throughout the day!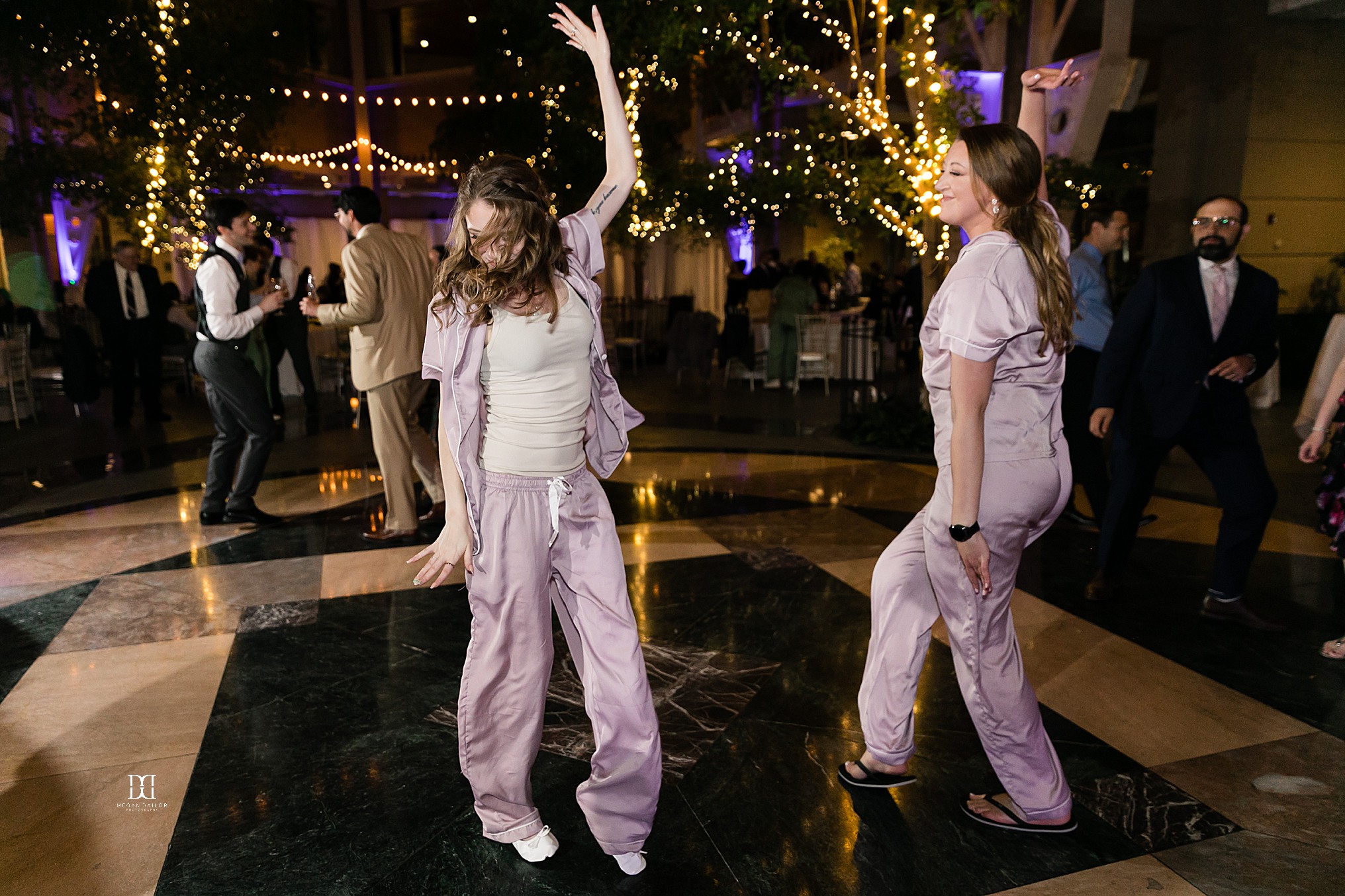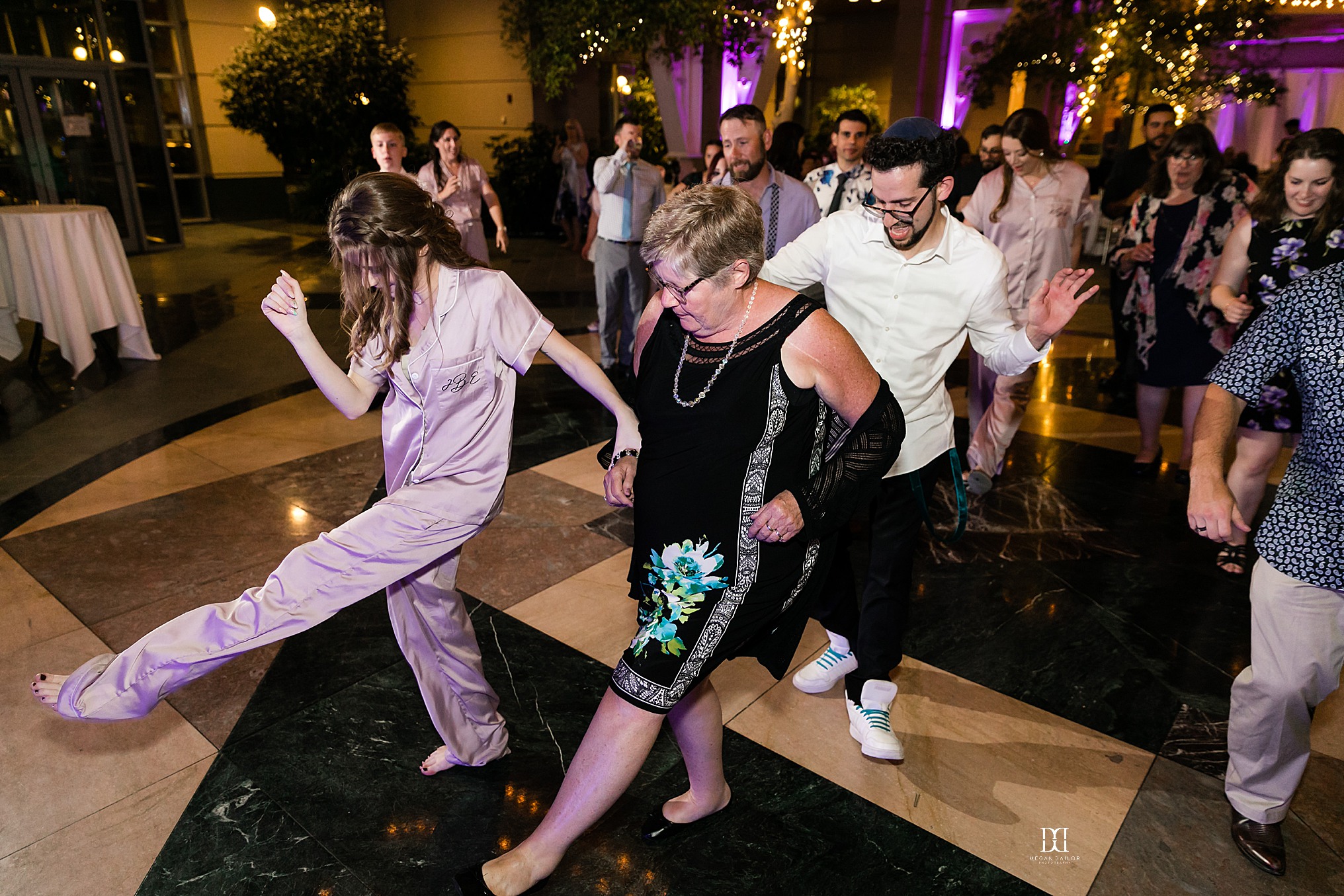 Literal acrobats.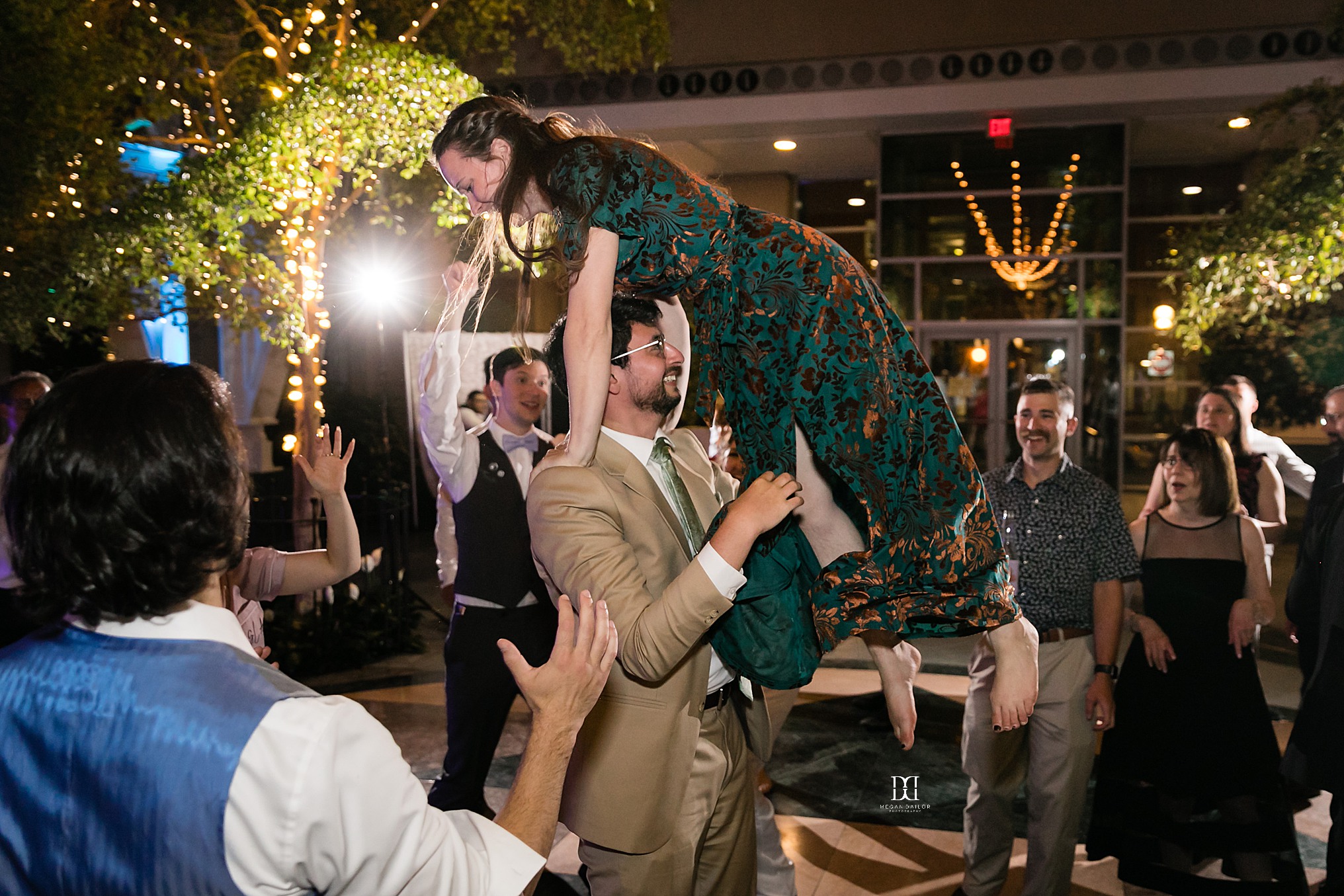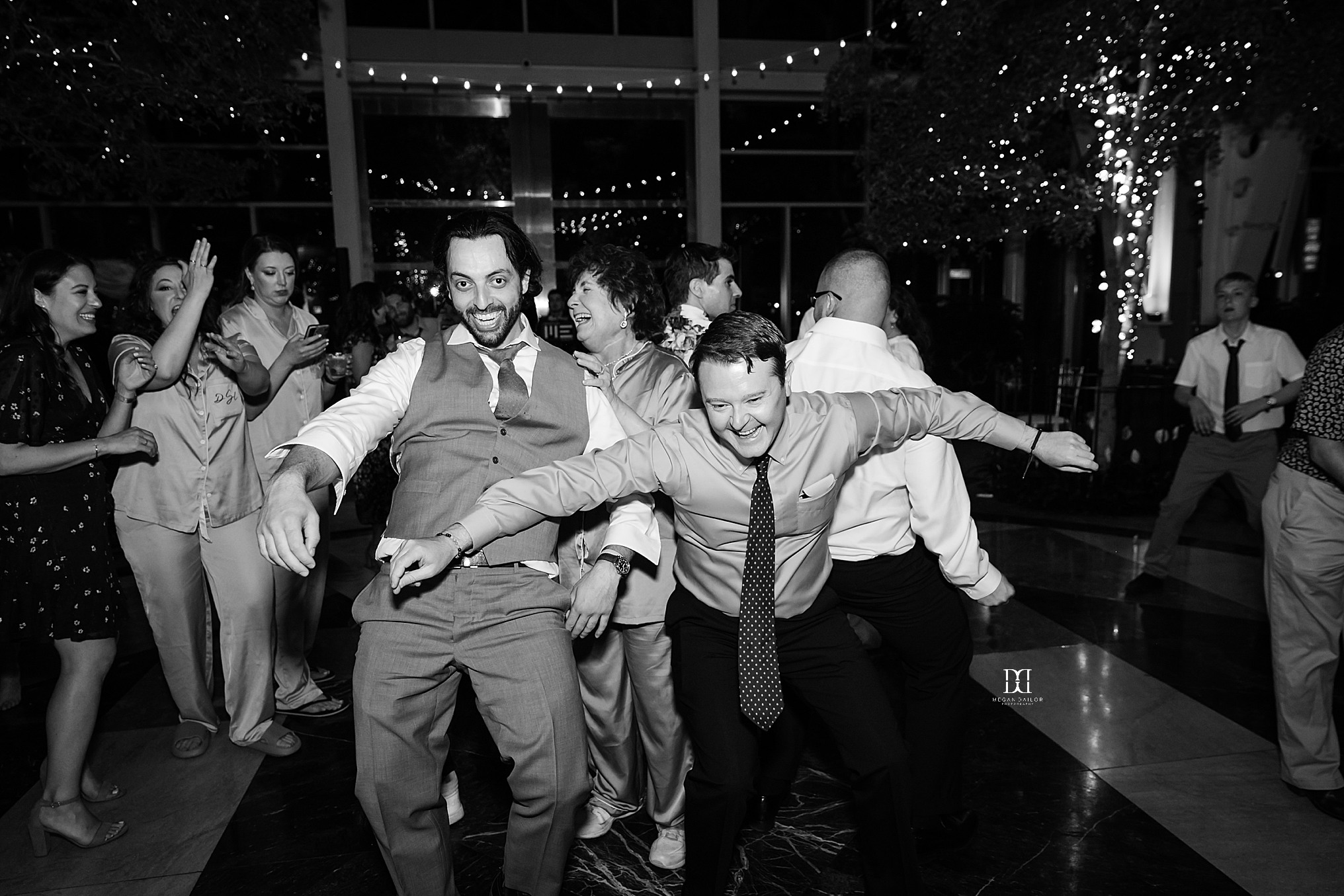 Congratulations, Allison and Erik- it was such a delight!