Crispin Hill Weddings
Erica and Morgan met while working summers on Martha's Vineyard. It was right person, wrong time, and you may never see a better example of that than these two. There's a tidal nature to the way they were brought together over and again until the time was right; fitting for a couple who met on an island. The love these two have for each other is so... certain. It is quiet and deep and so very beautiful. Their vows were extraordinary, and everyone cried.
Crispin Hill weddings have such chic getting ready photos. The farmhouse is just stunning.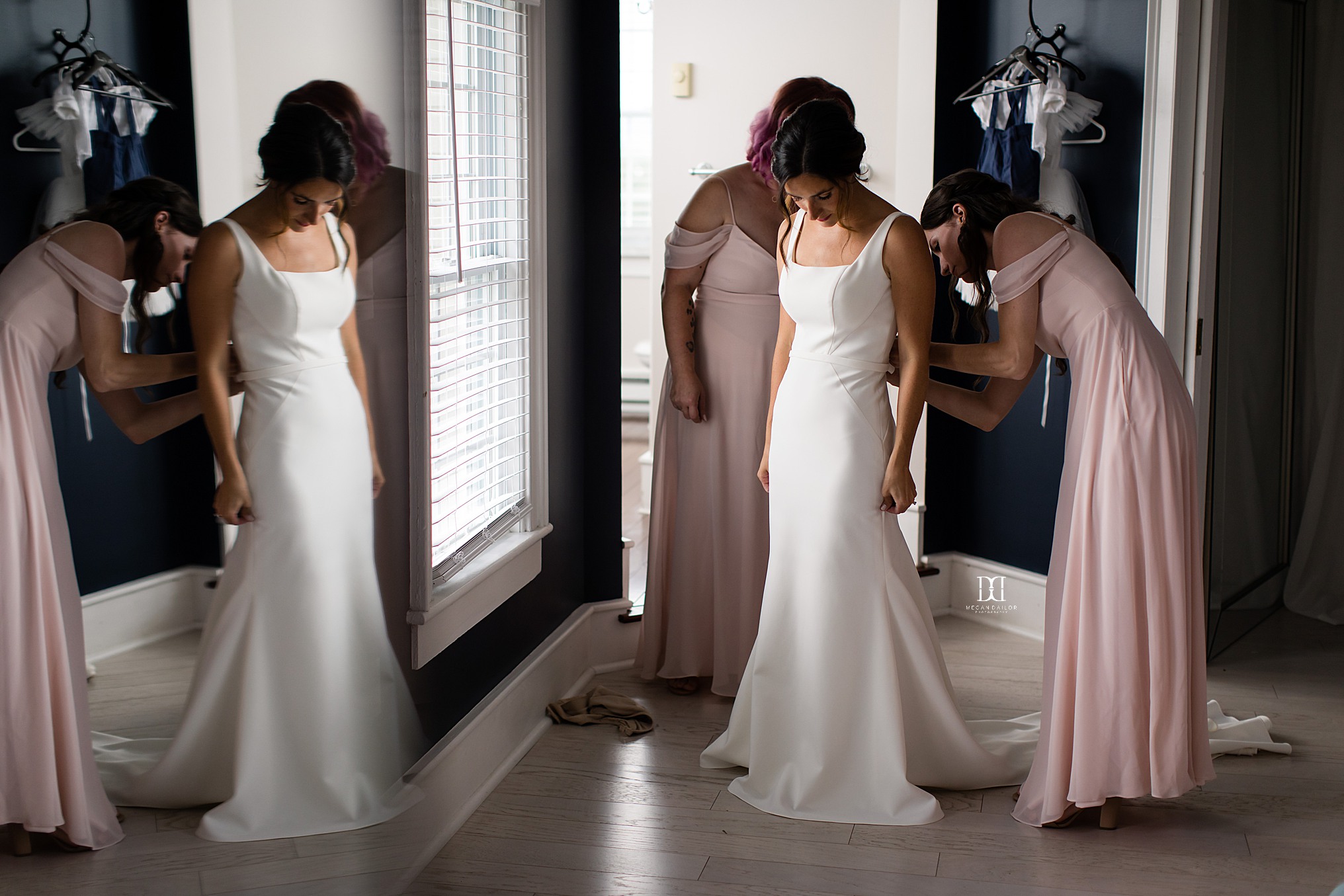 Speaking of stunning, take a peek at these beautiful rings from Ray Jewelers!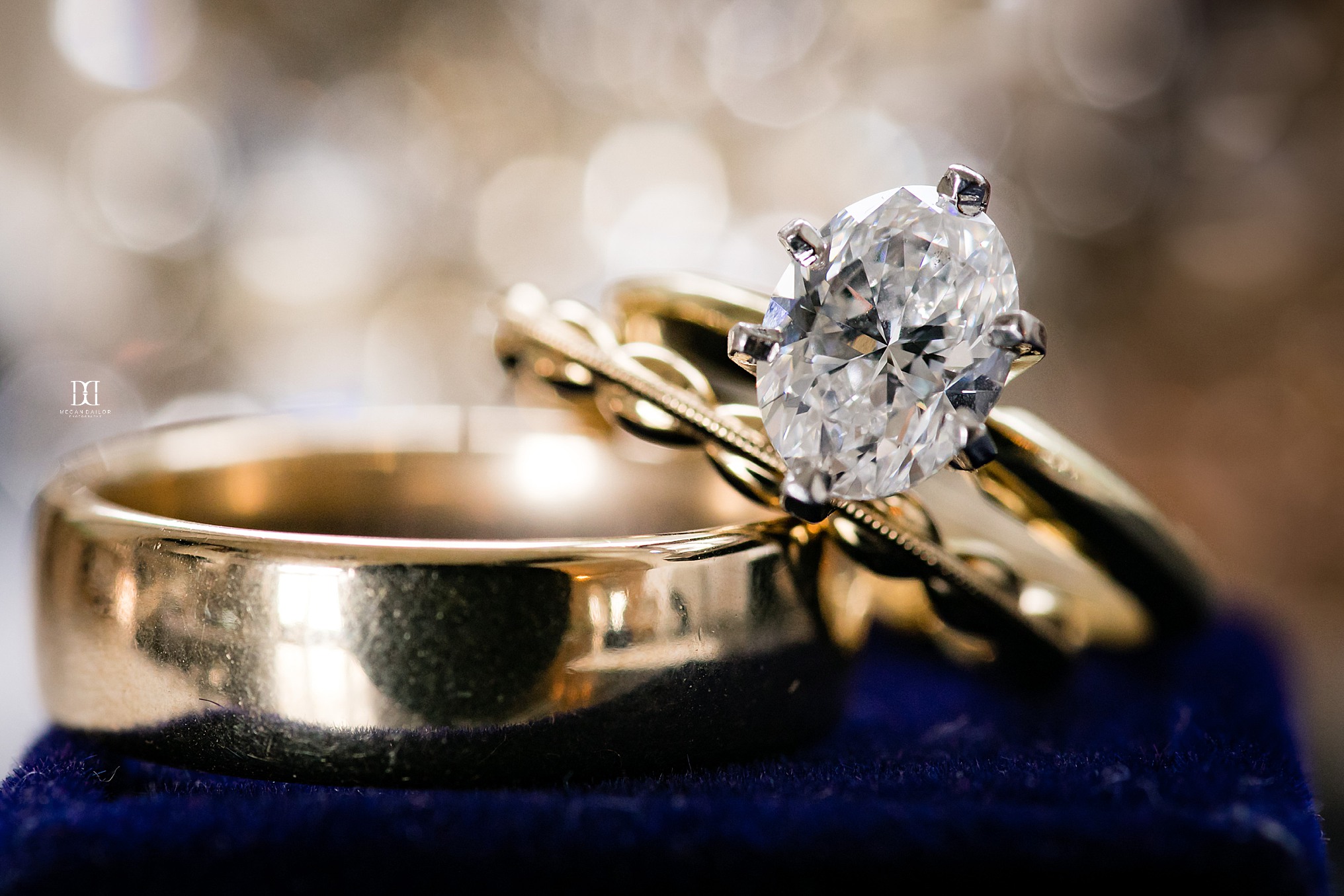 Erica was glowing! Lovely hair and makeup by Trisha Esce and Molly Morgan.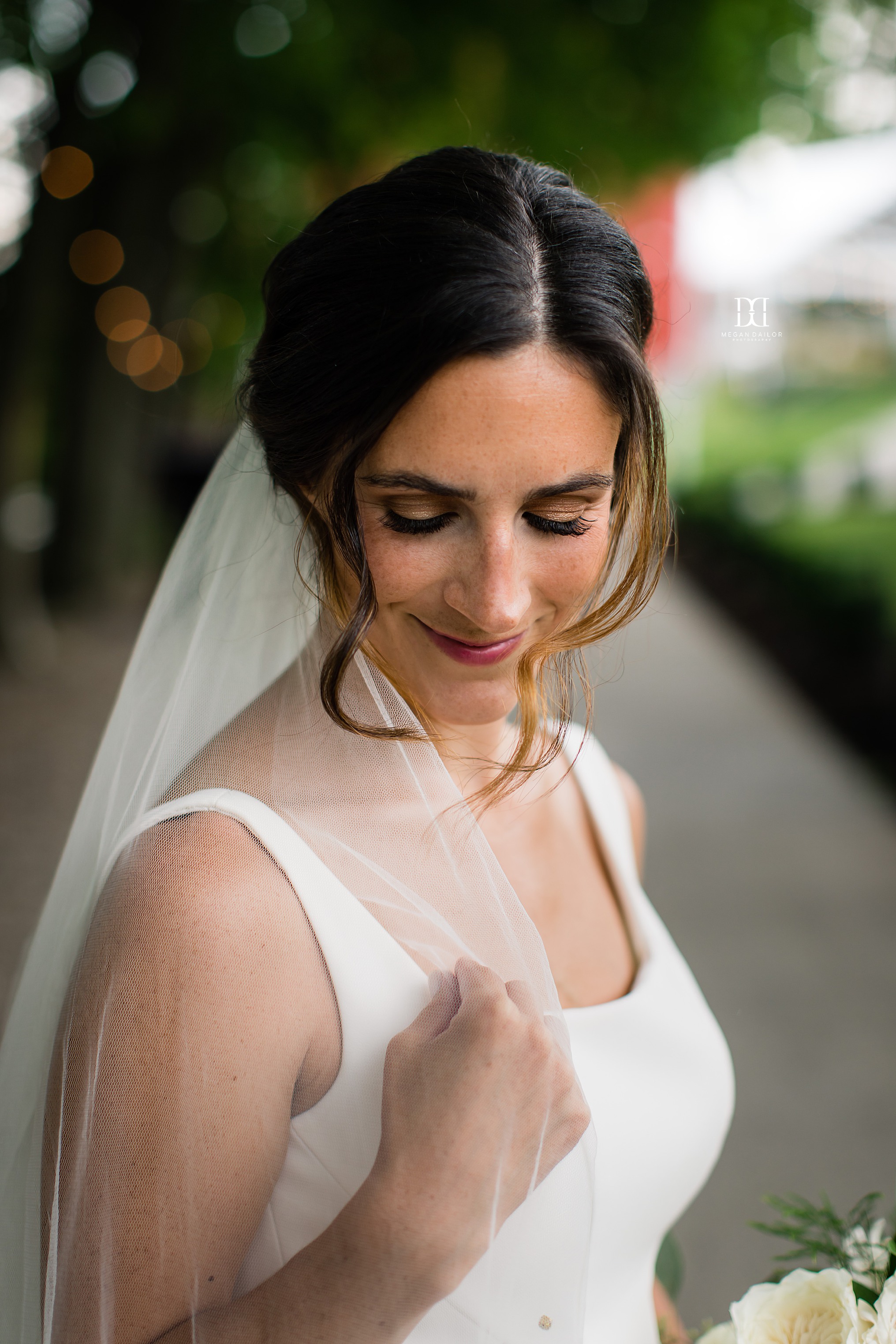 The first look set the tone for the day, which was.. crying. 🙂 It was so lovely to witness these two have their big moment.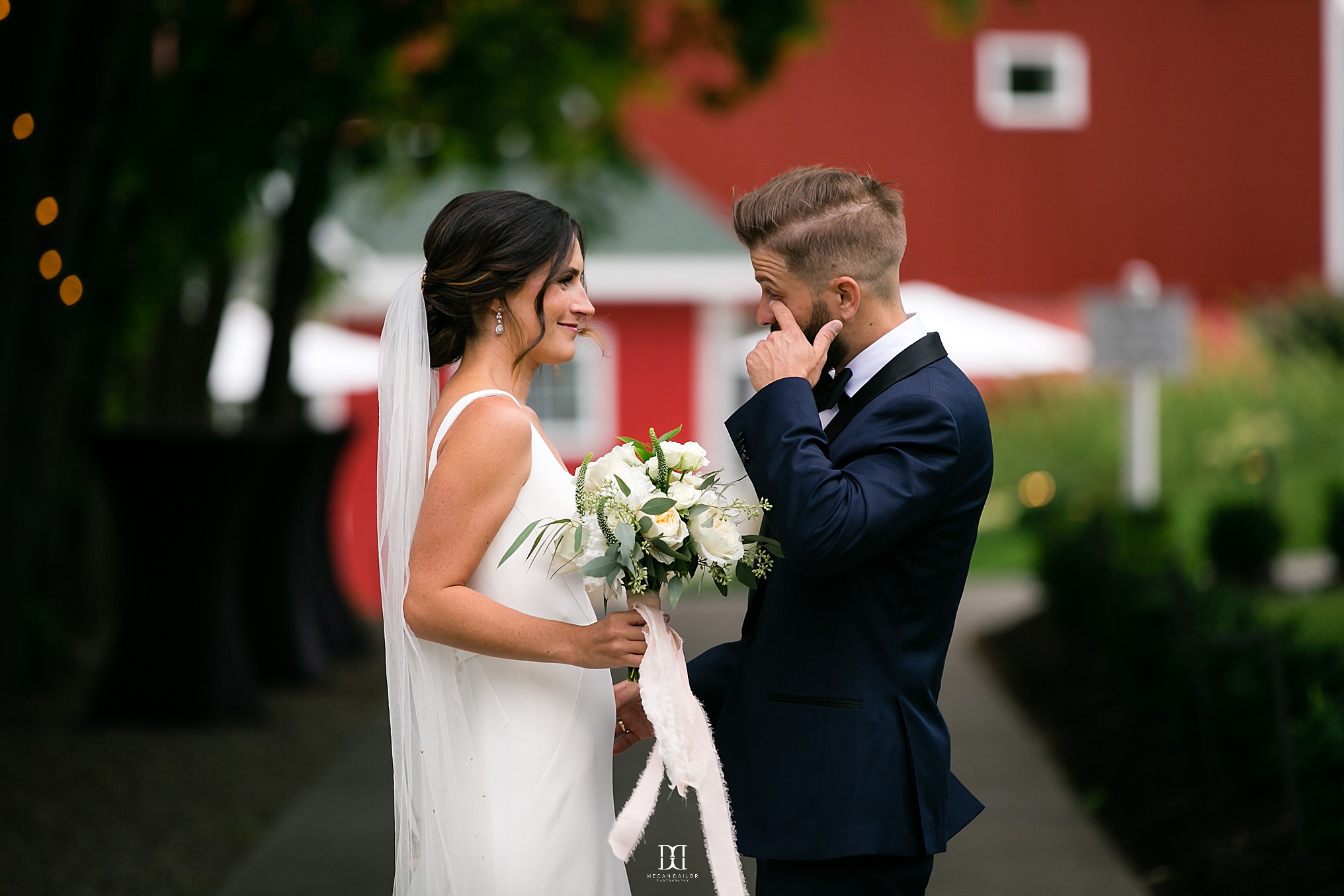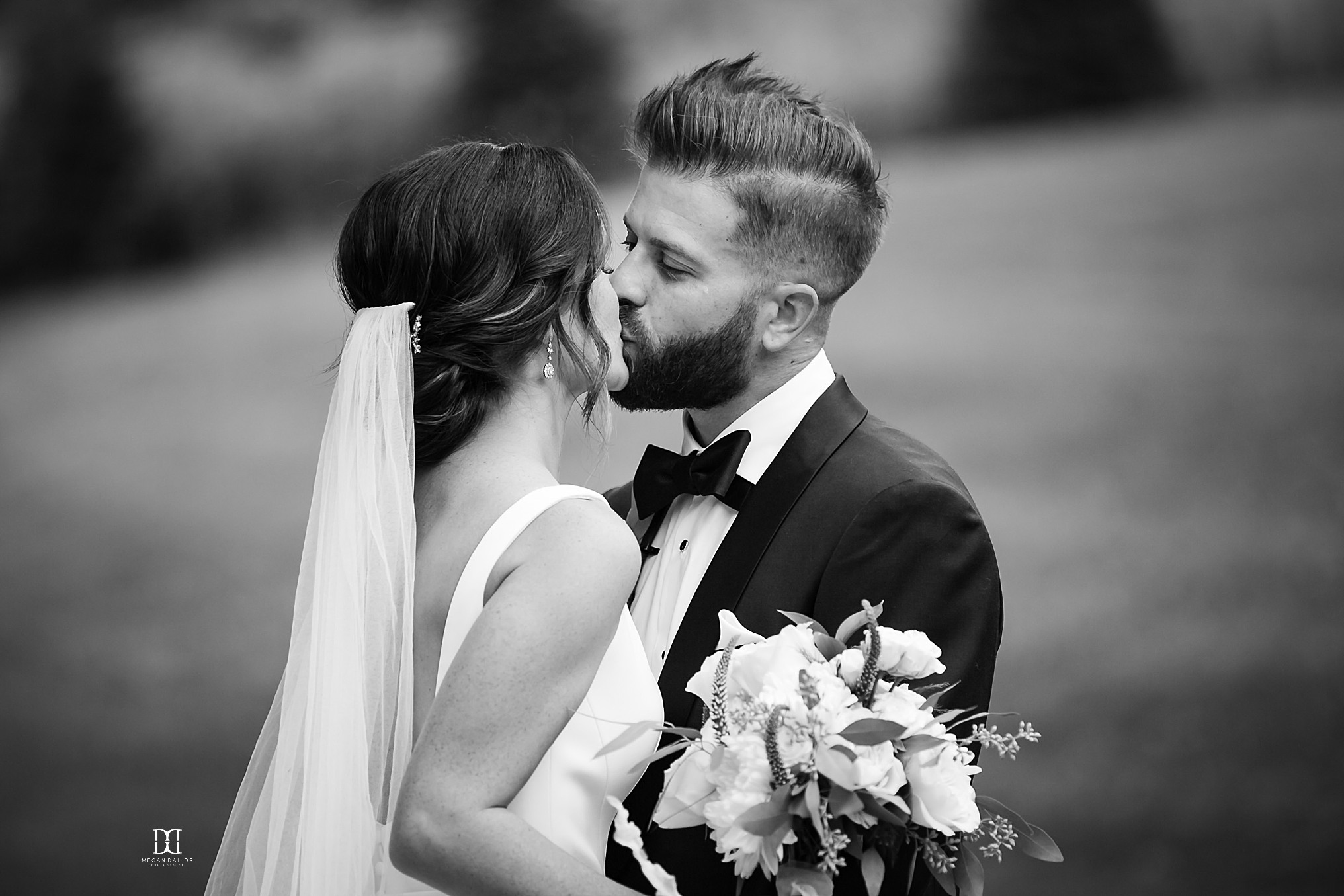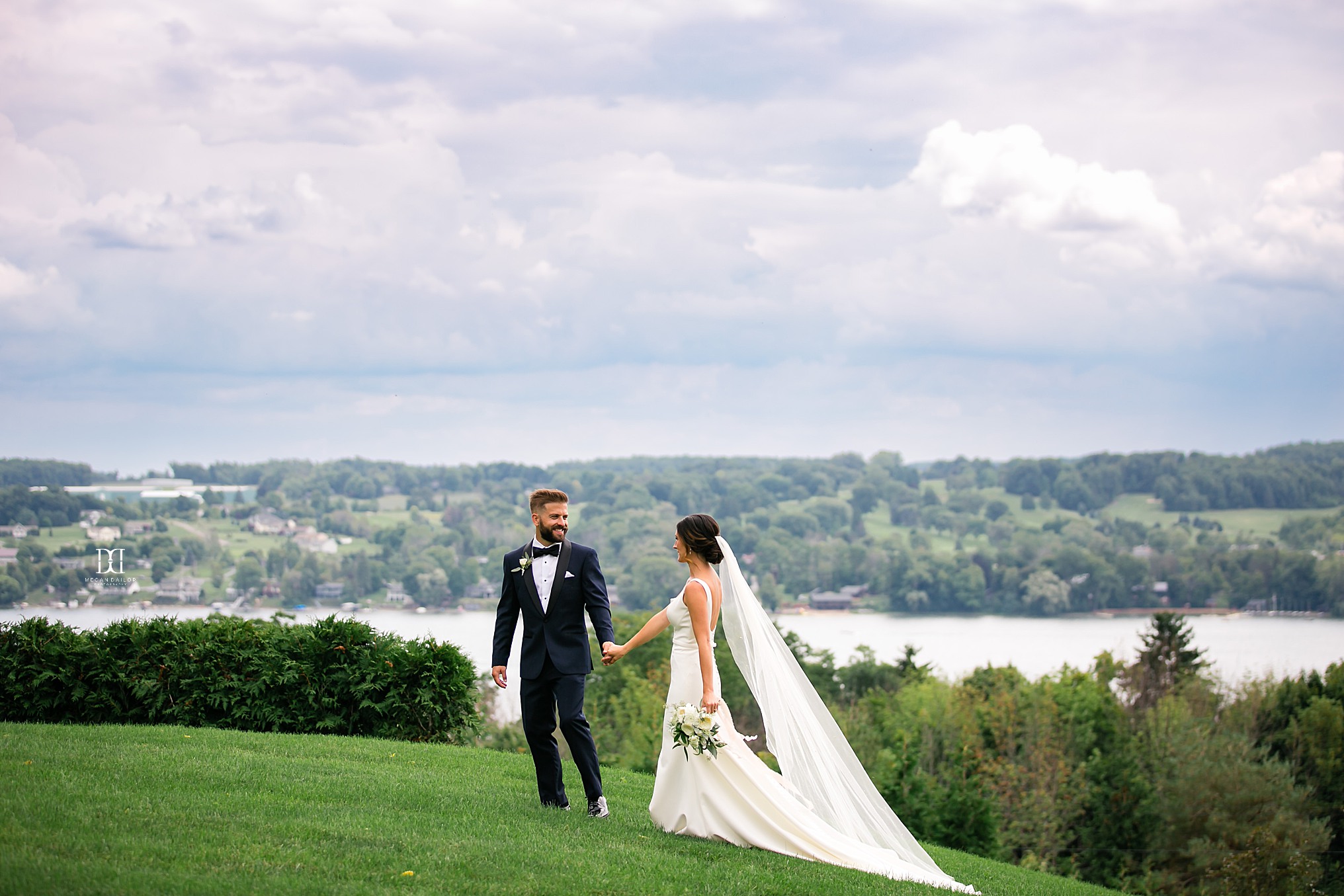 I love working with other vendors who get that this is a team sport.. thanks to Cassidy at Tilton House Films for this veil assist.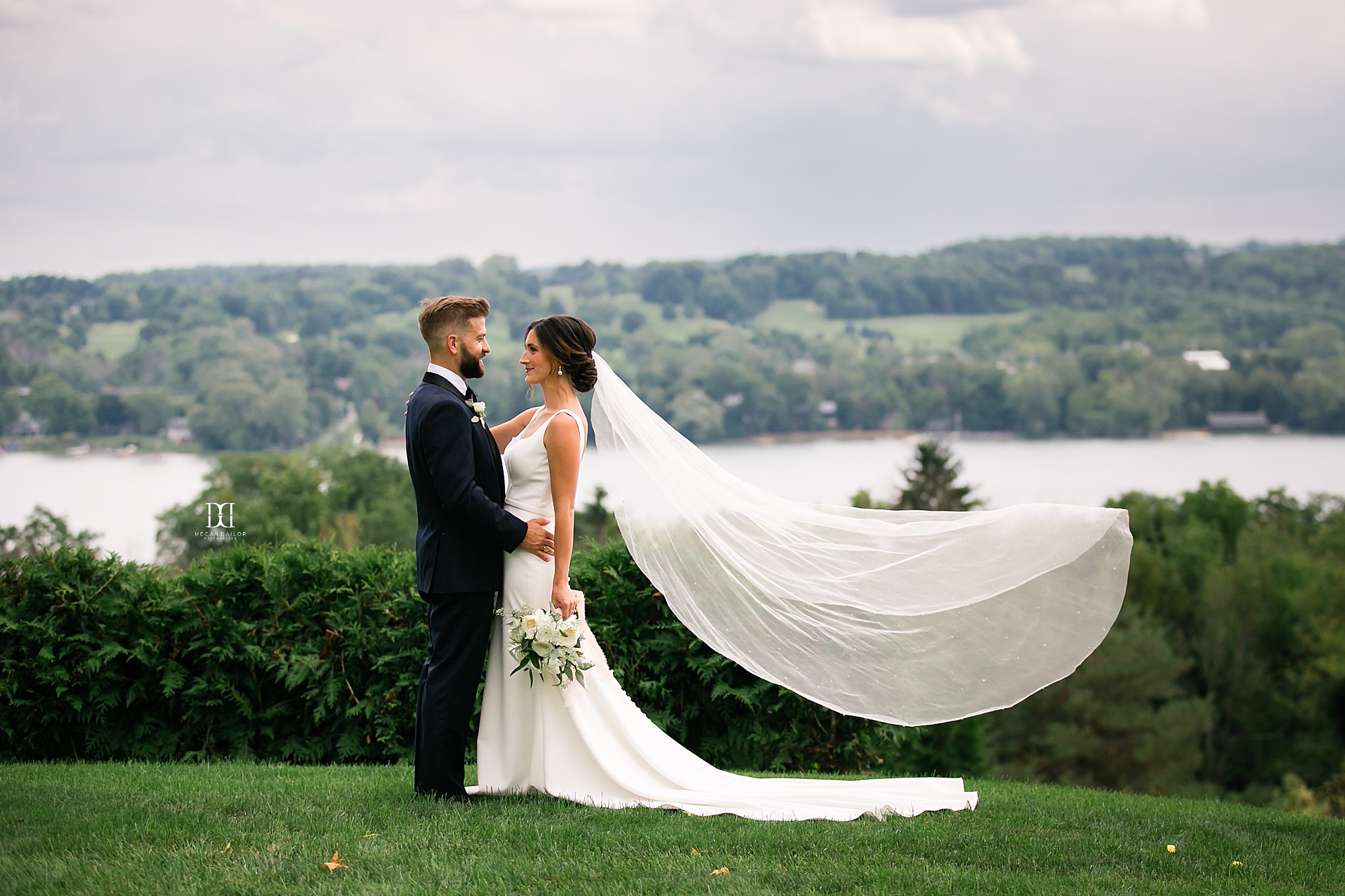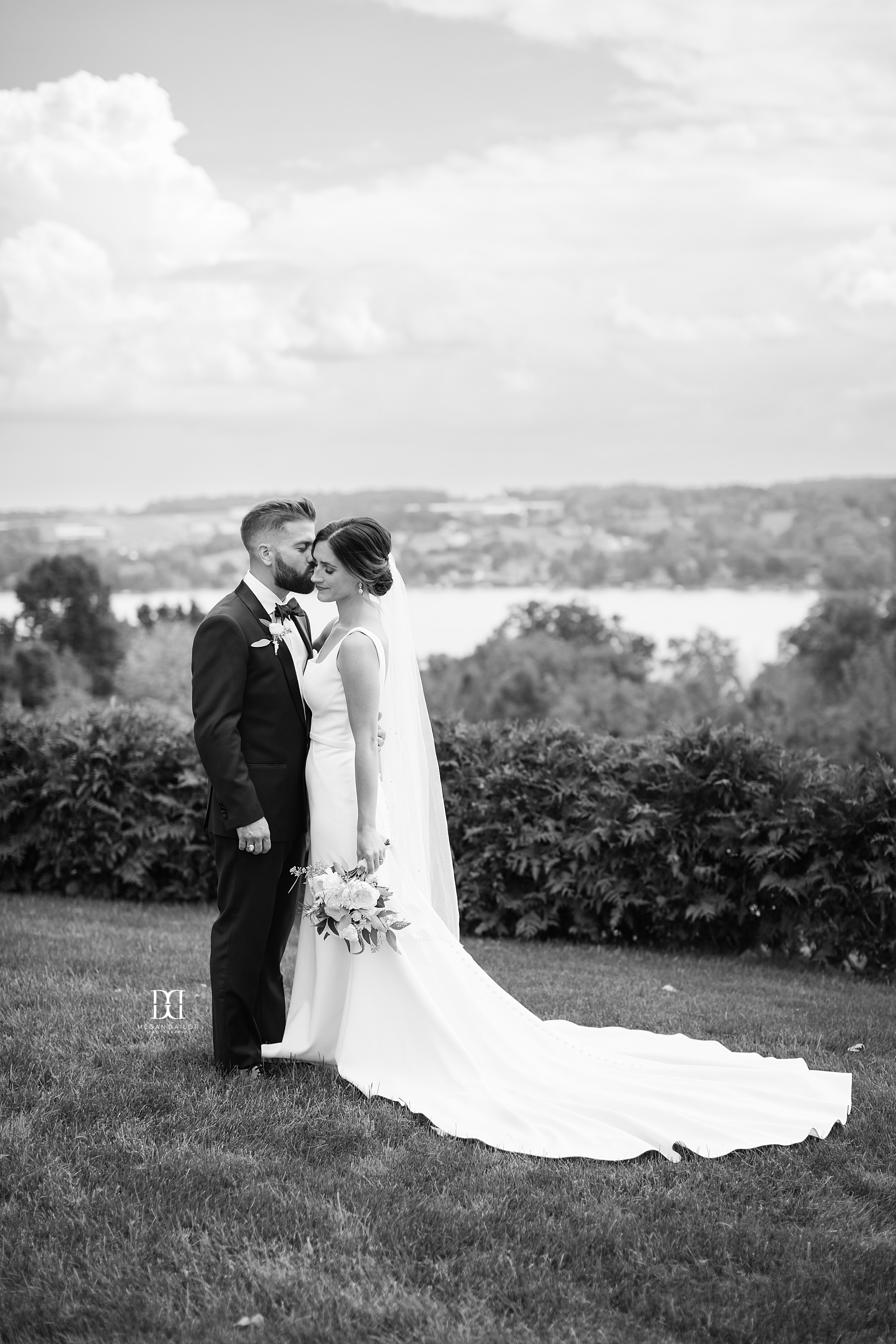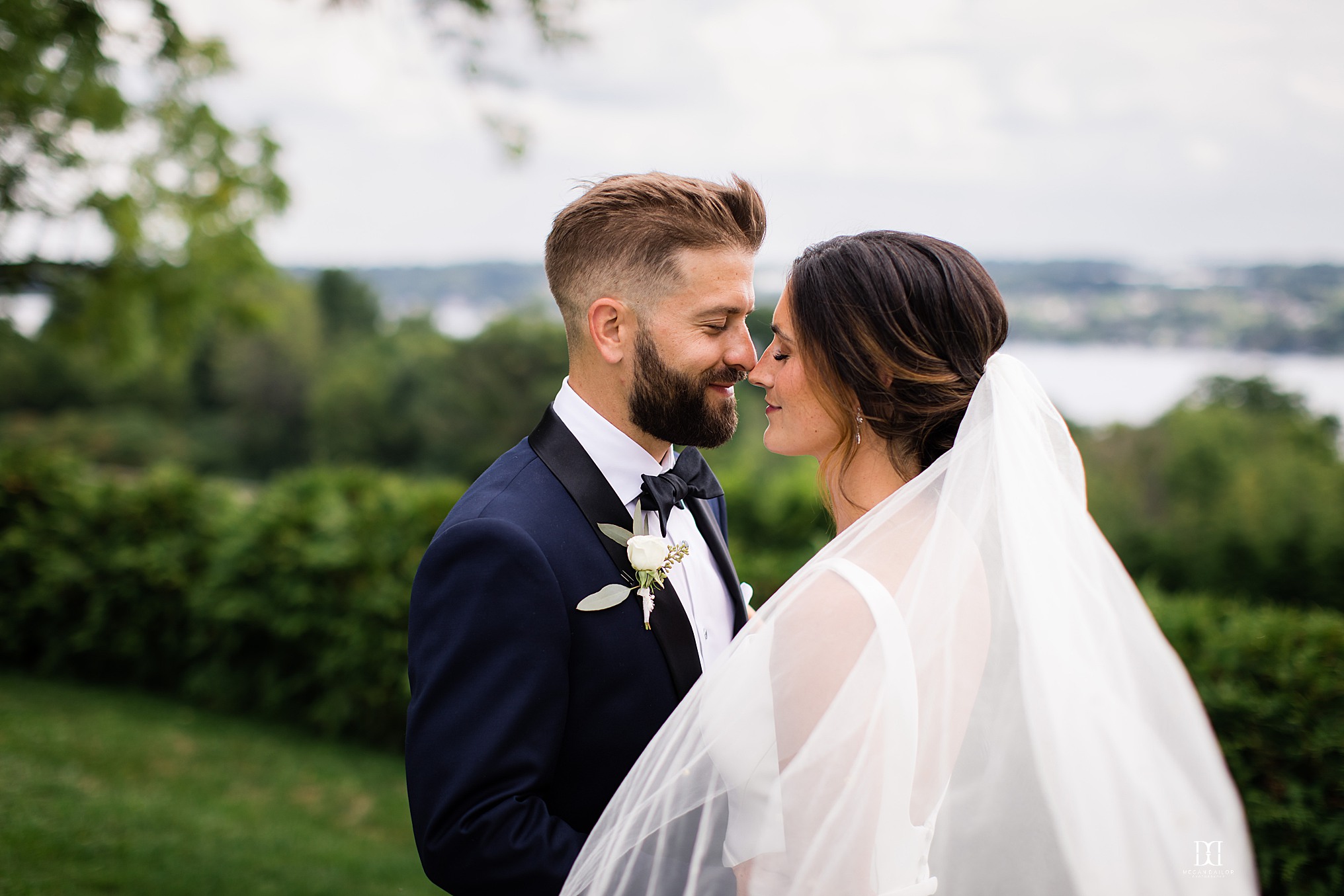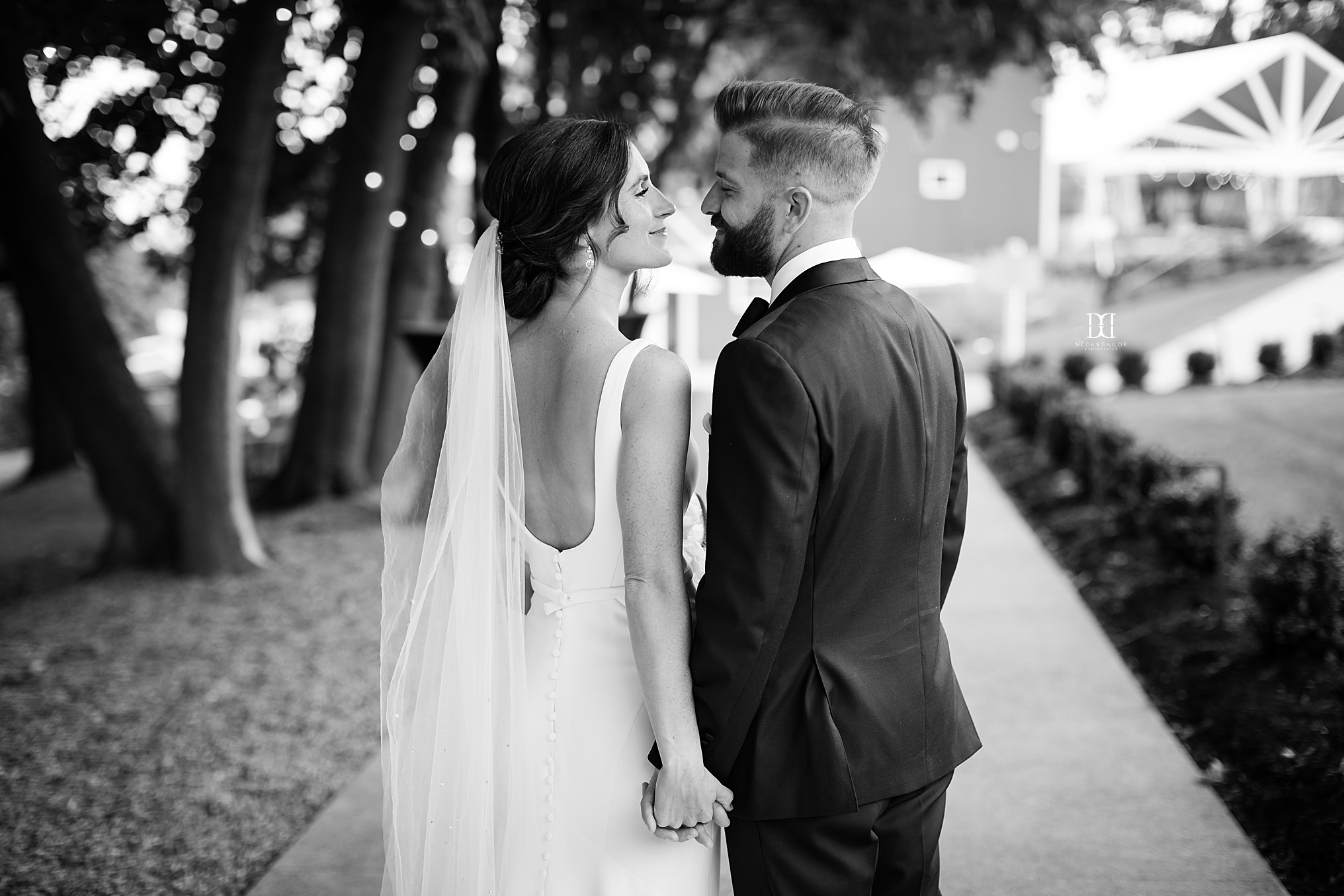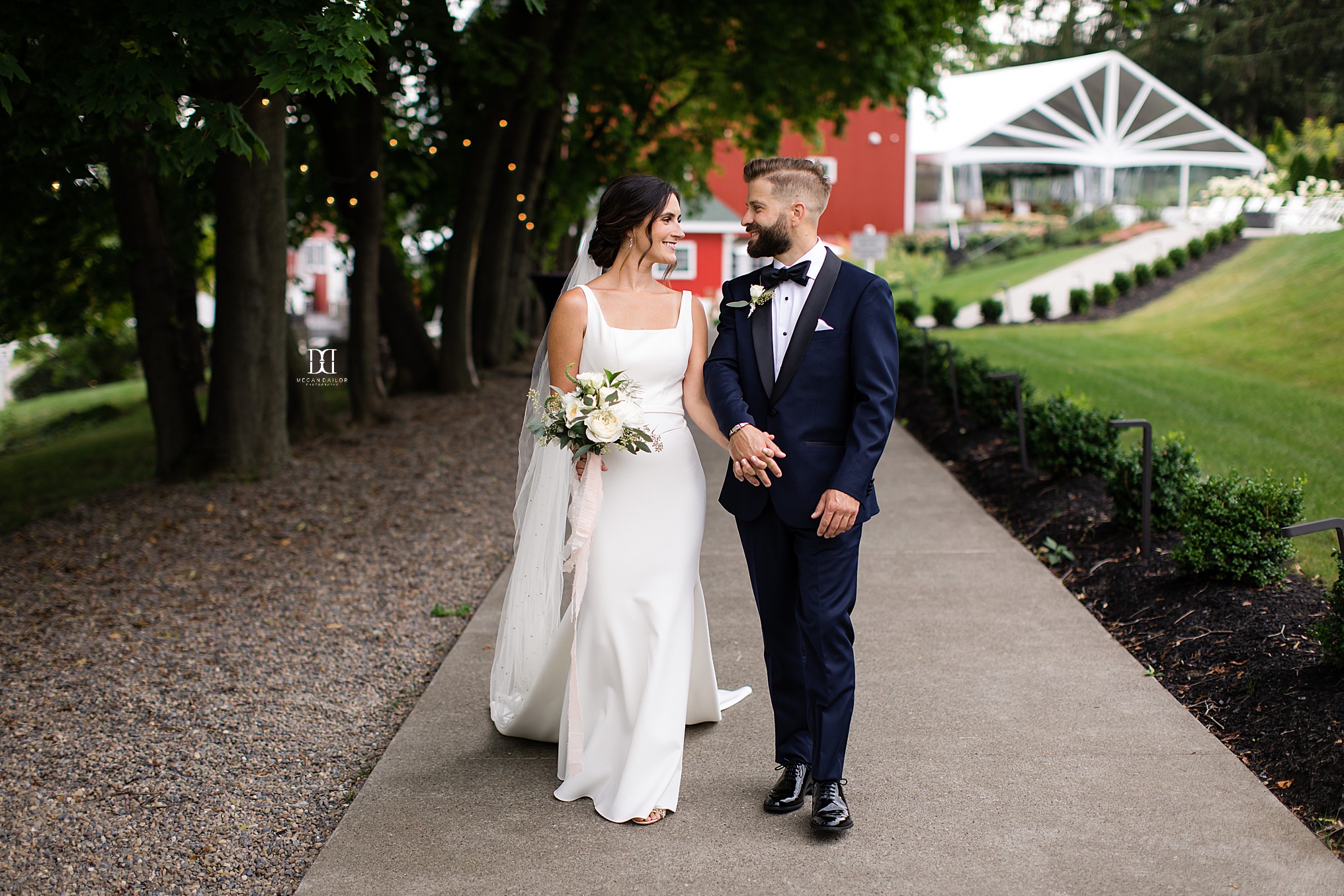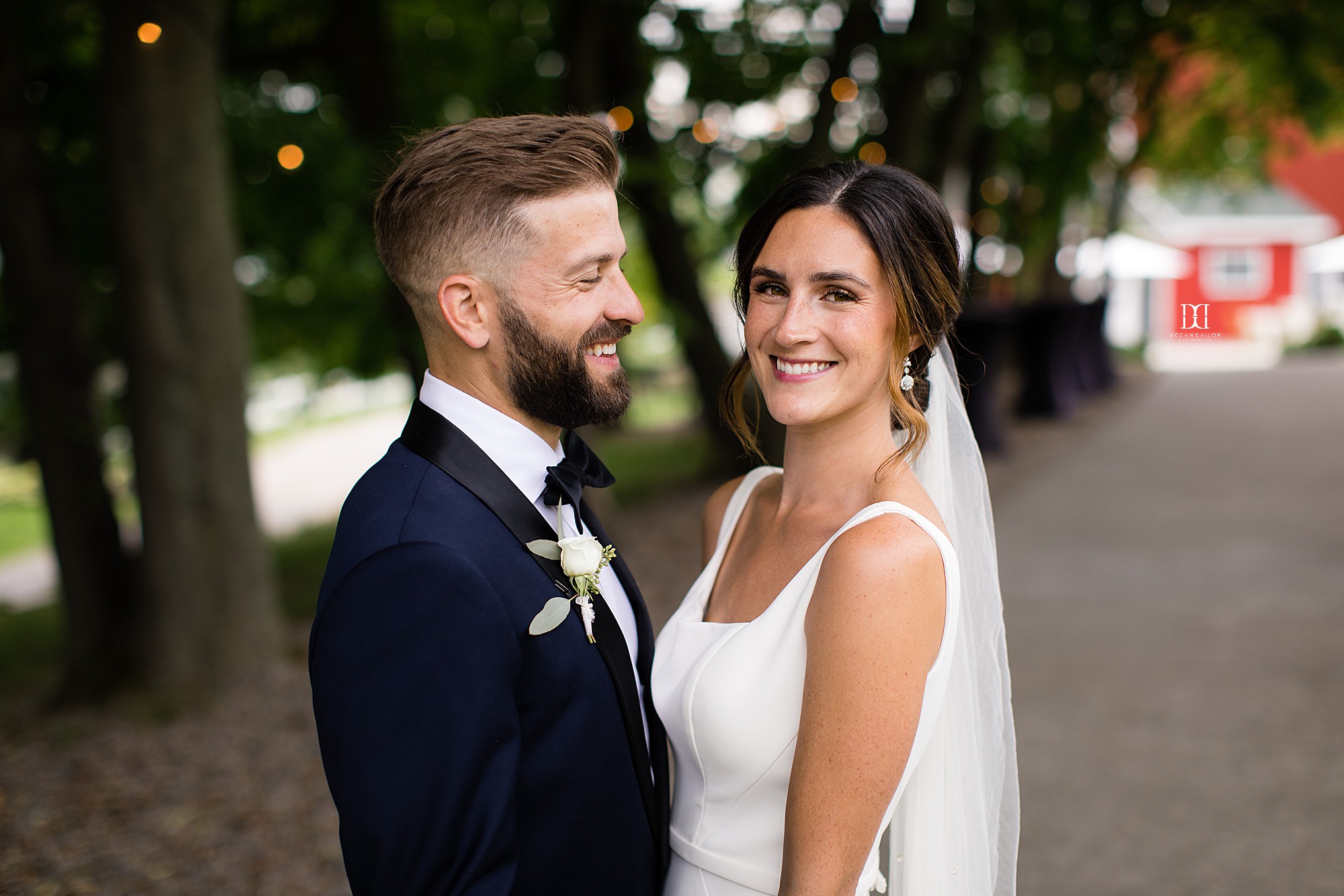 Eleanor and Emmett joined us so we could get some portraits of this sweet family.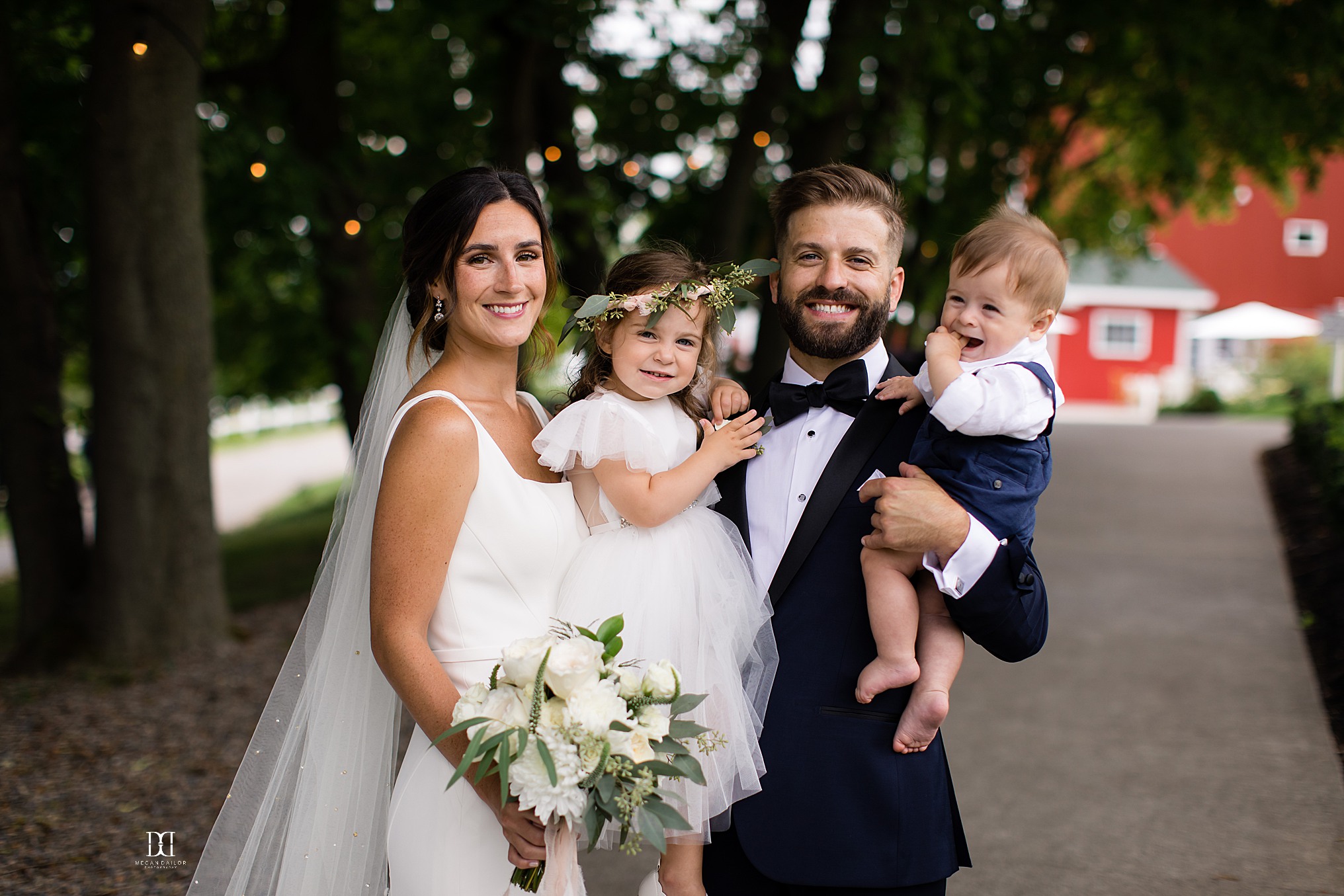 He he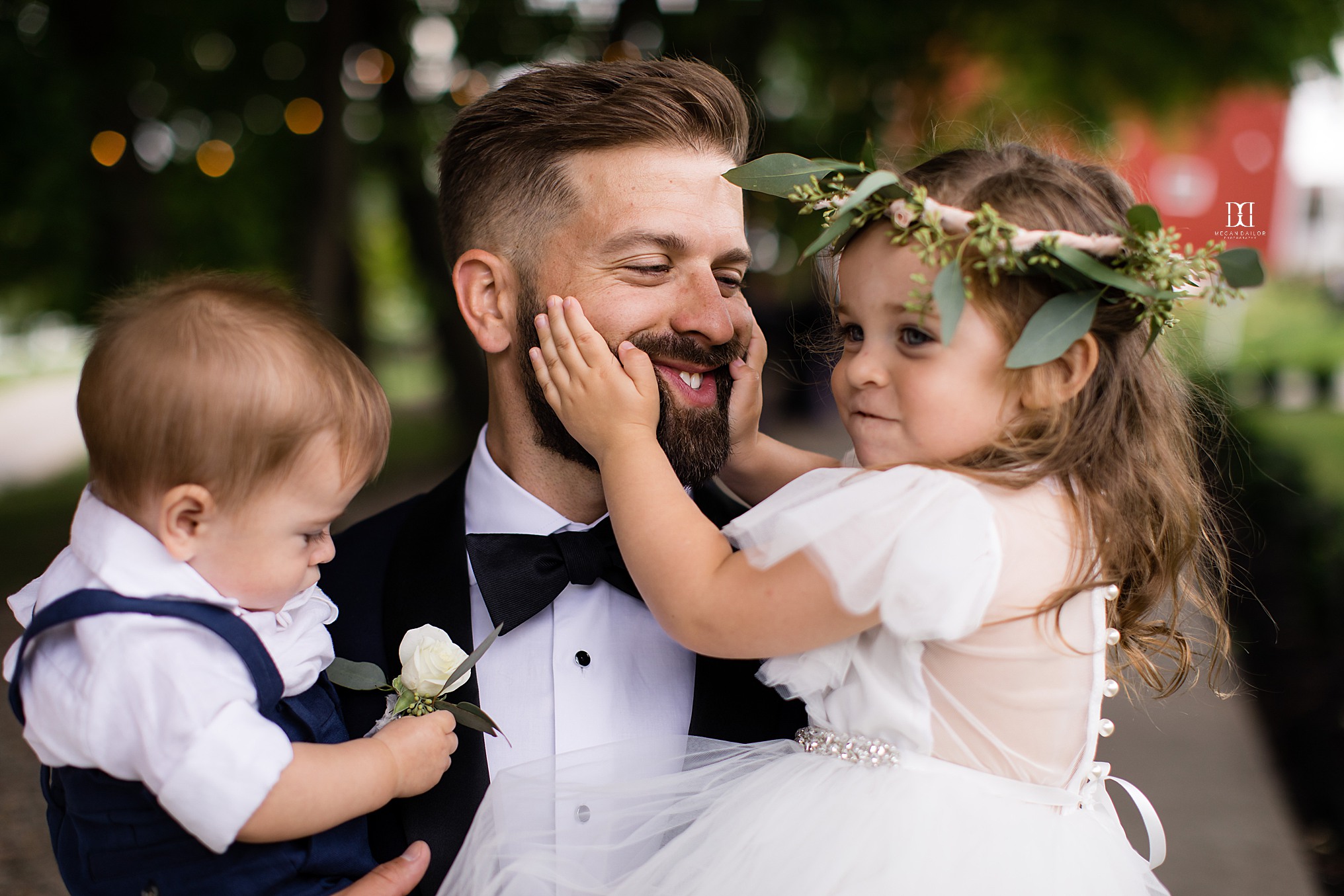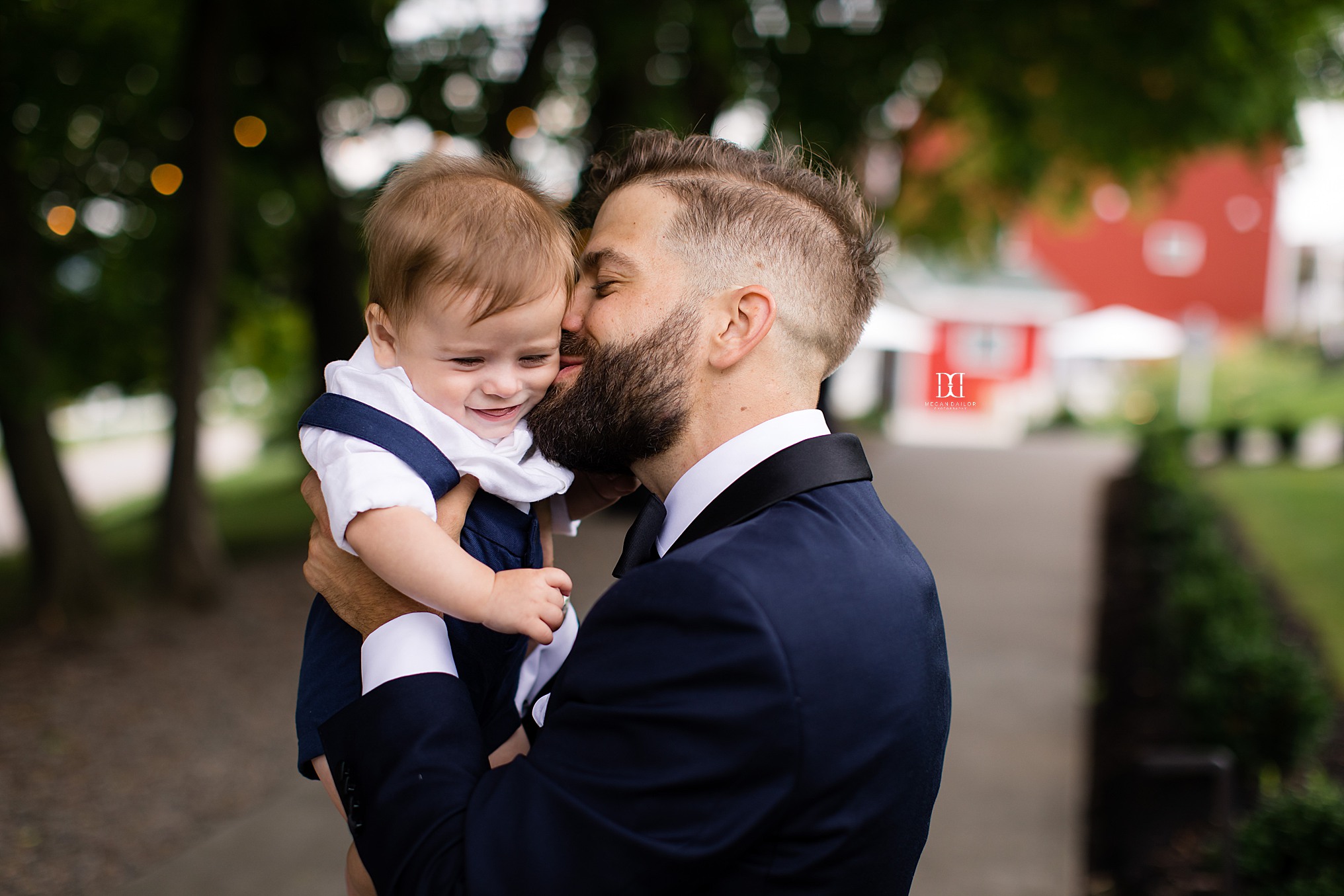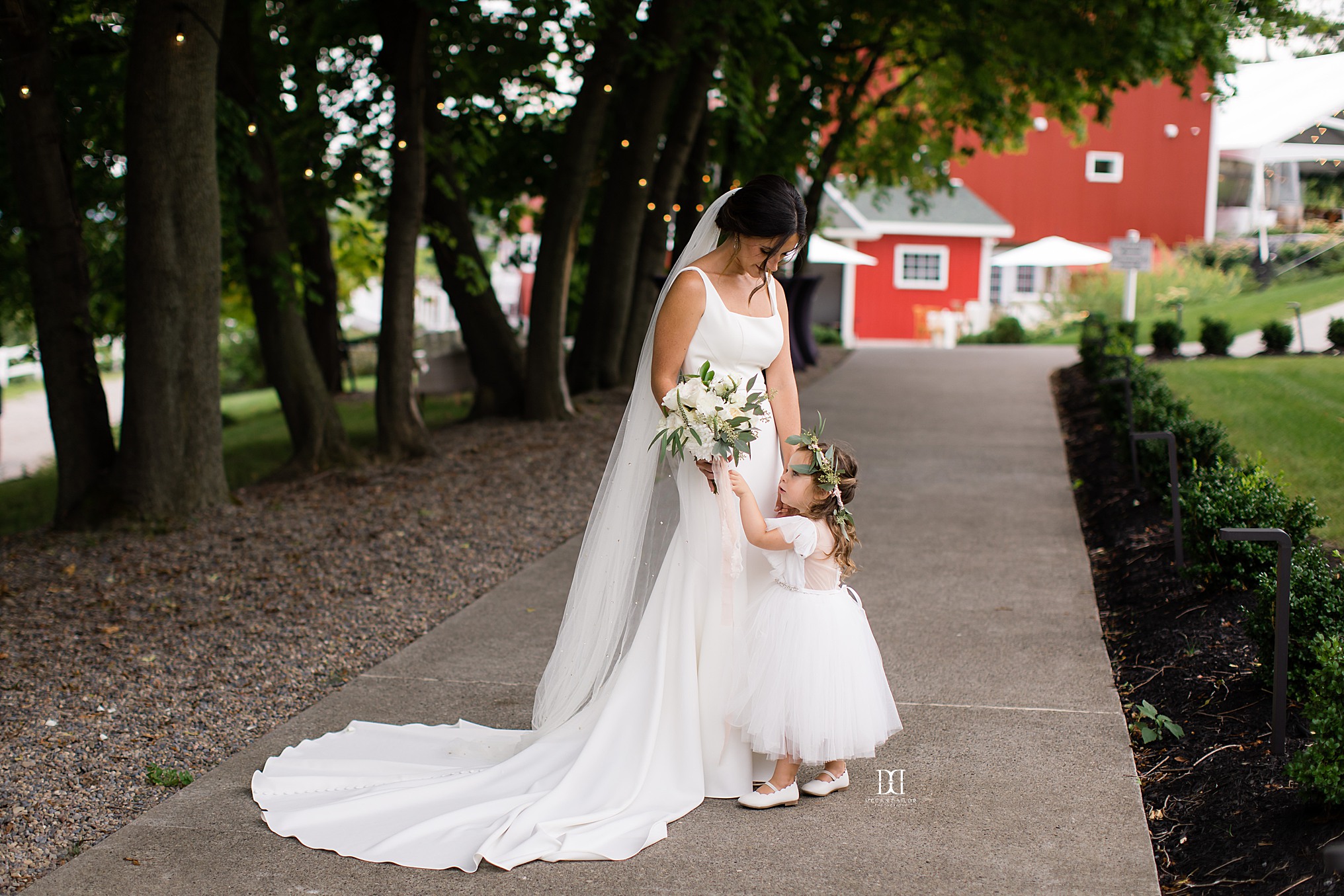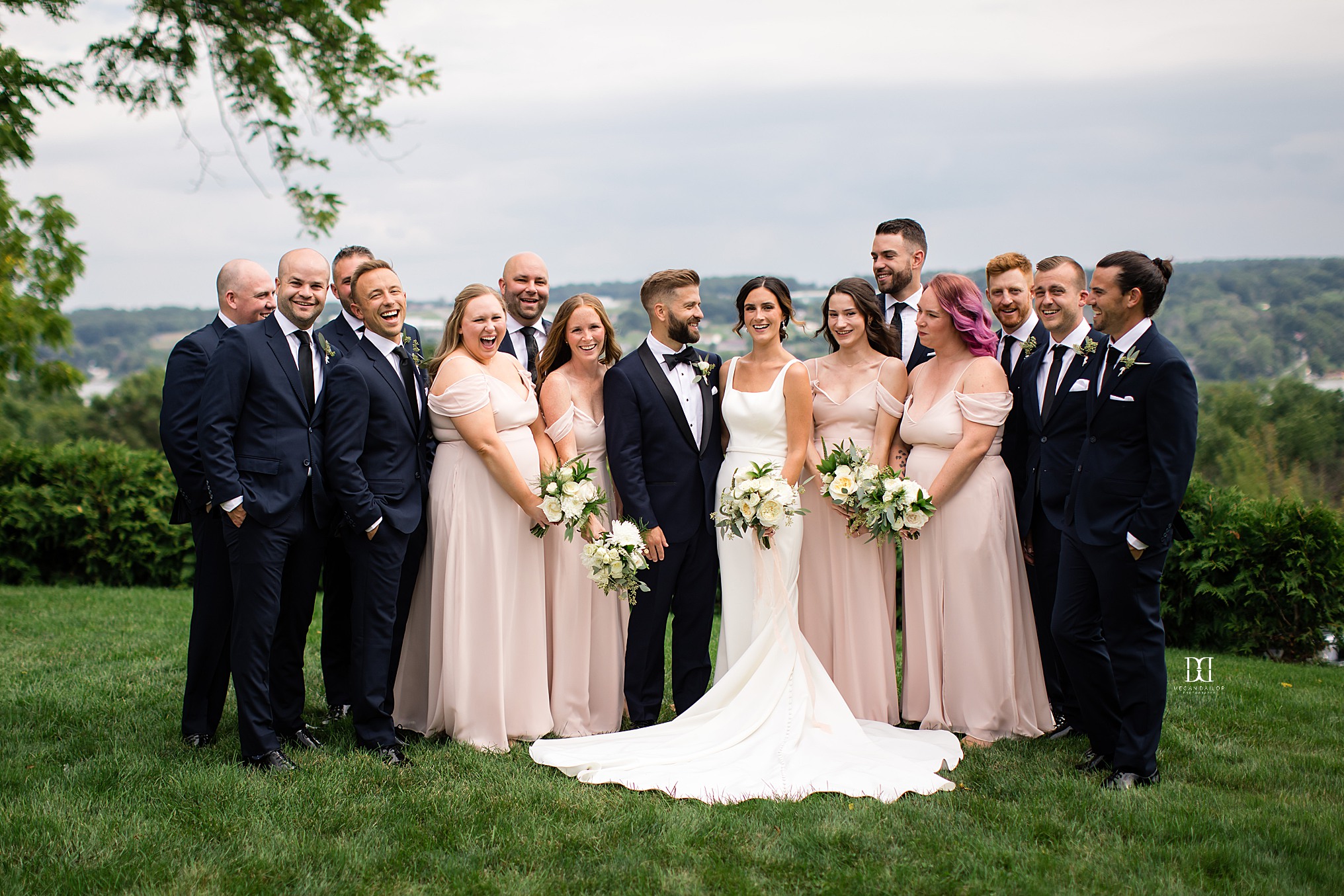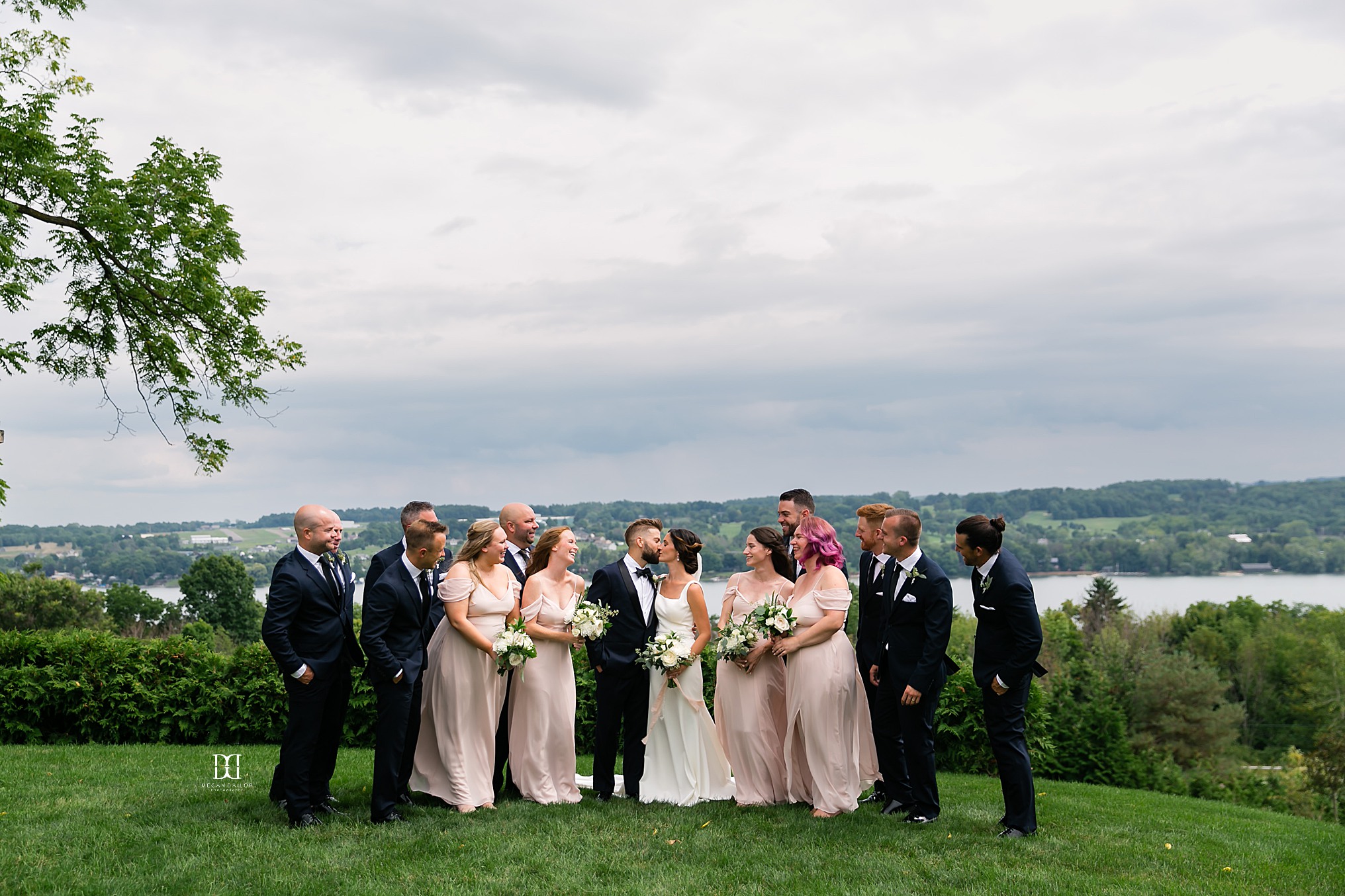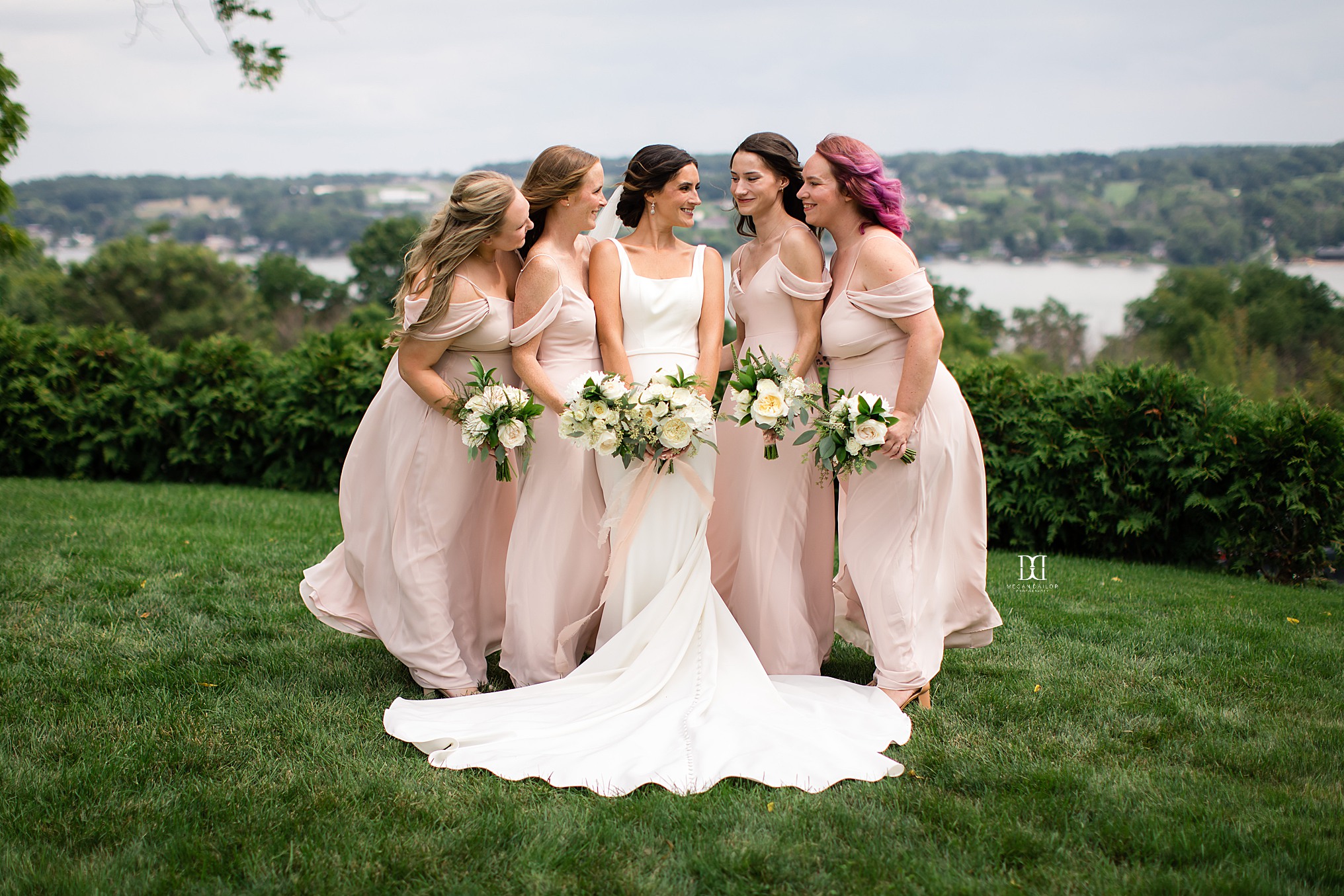 Emmett looking up at daddy and the guys with such adoration might be too cute for the whole internet.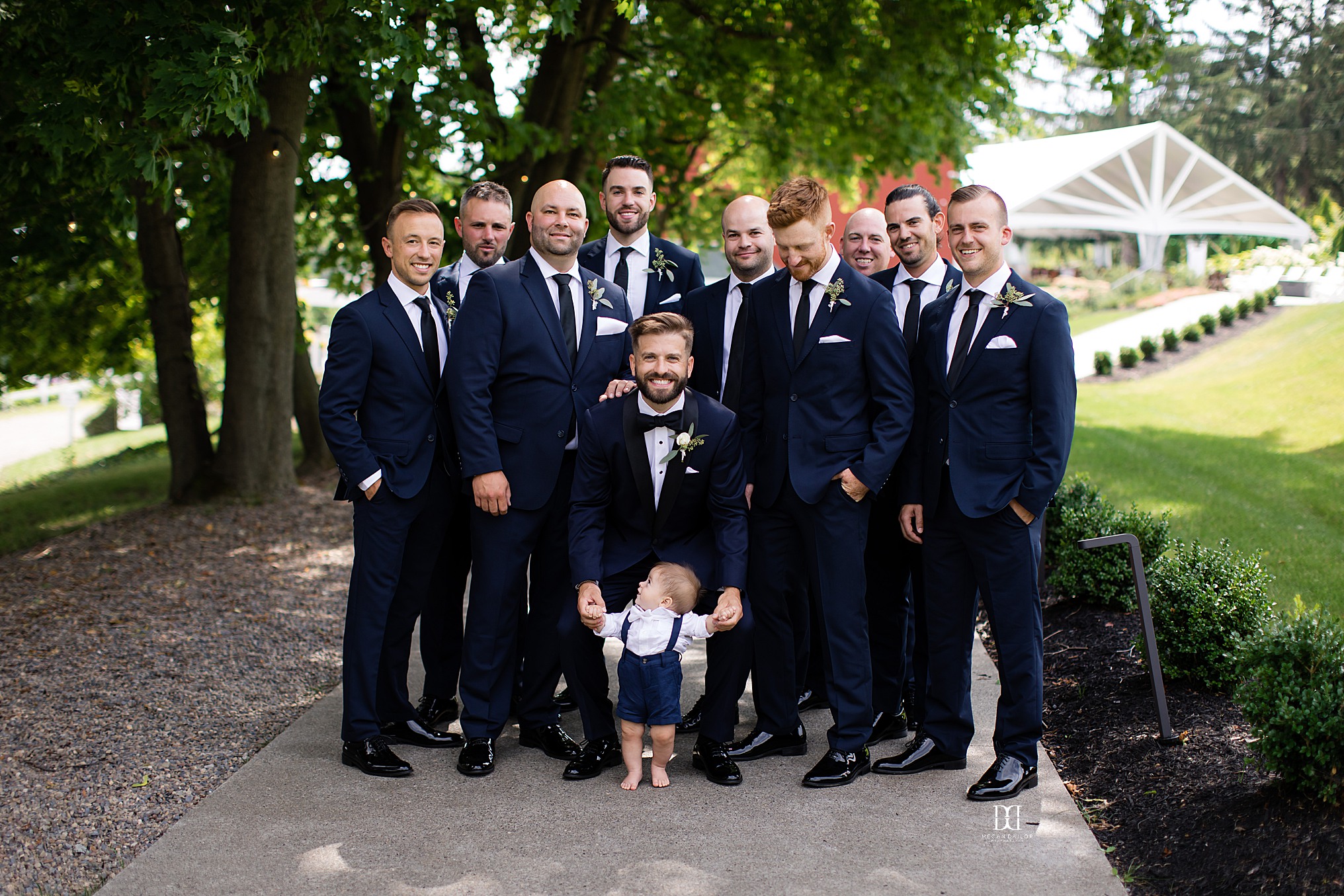 One of the cutest things about this day is how much everyone loves these little babes... the care and enthusiasm for Eleanor and Emmett just radiated all day. These are two lucky little bebes.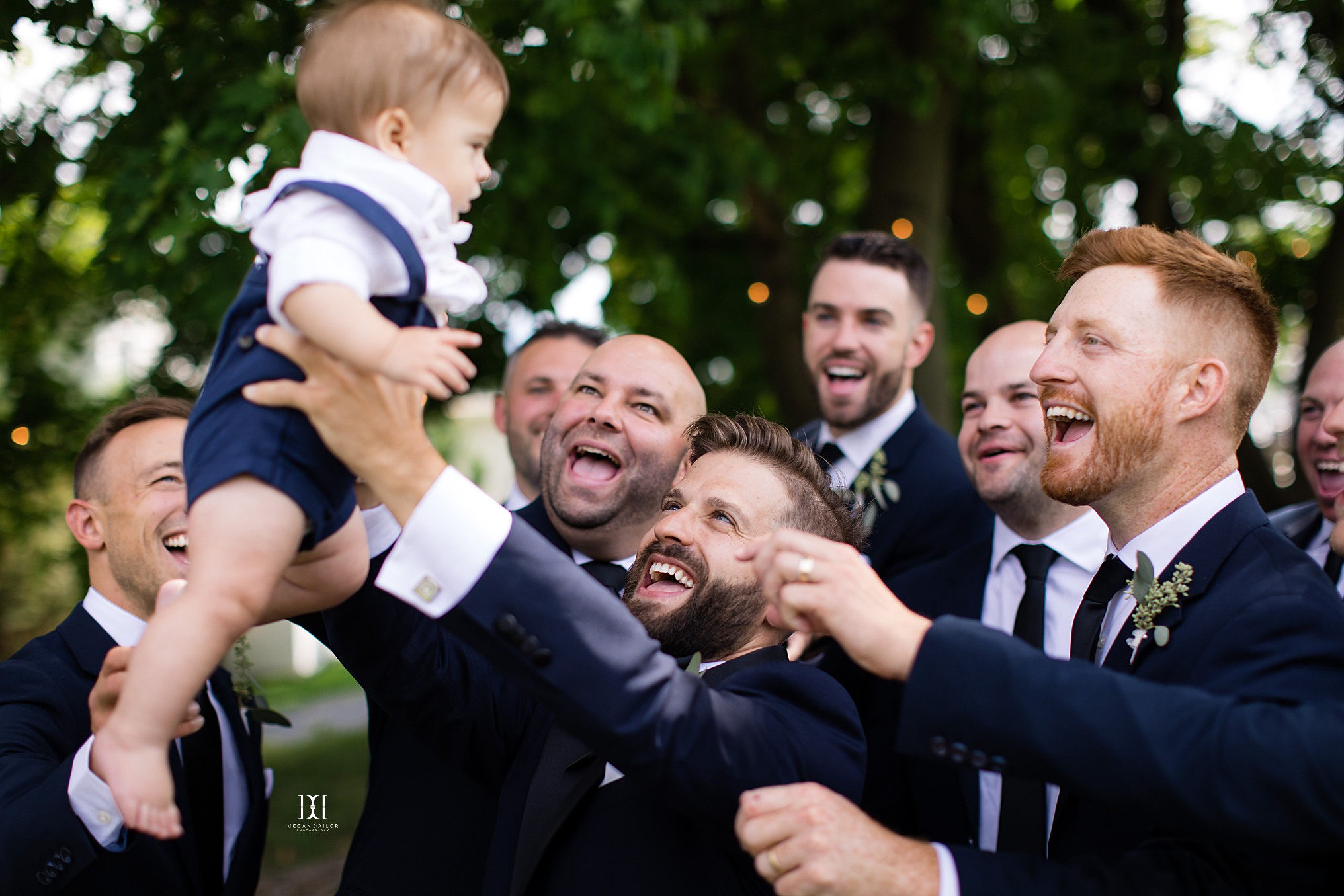 Crispin Hill weddings are always so stunning! Beautiful florals by Beth Theta.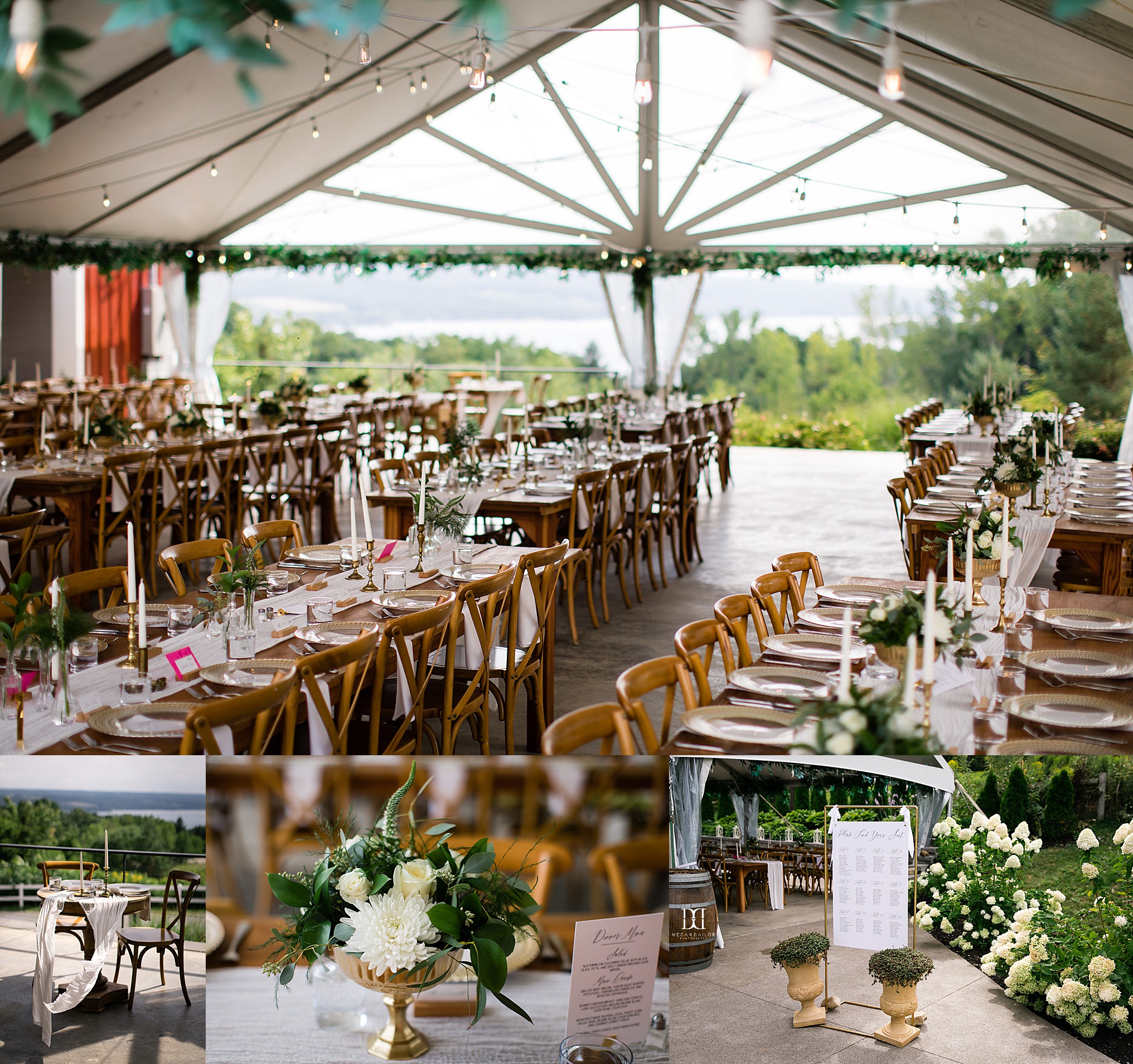 Just some flower girl business.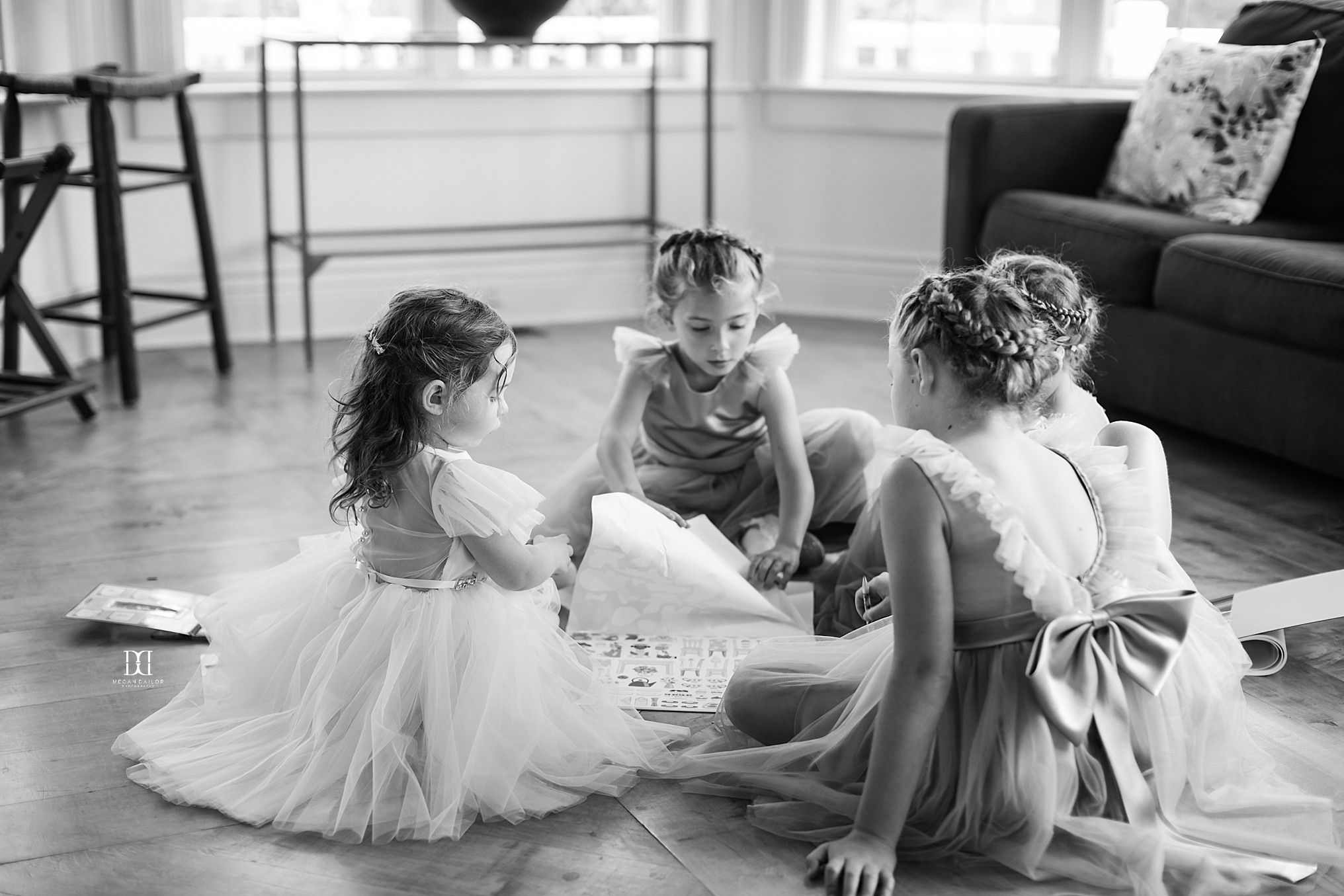 Gorgeous view for pre-wedding cocktails.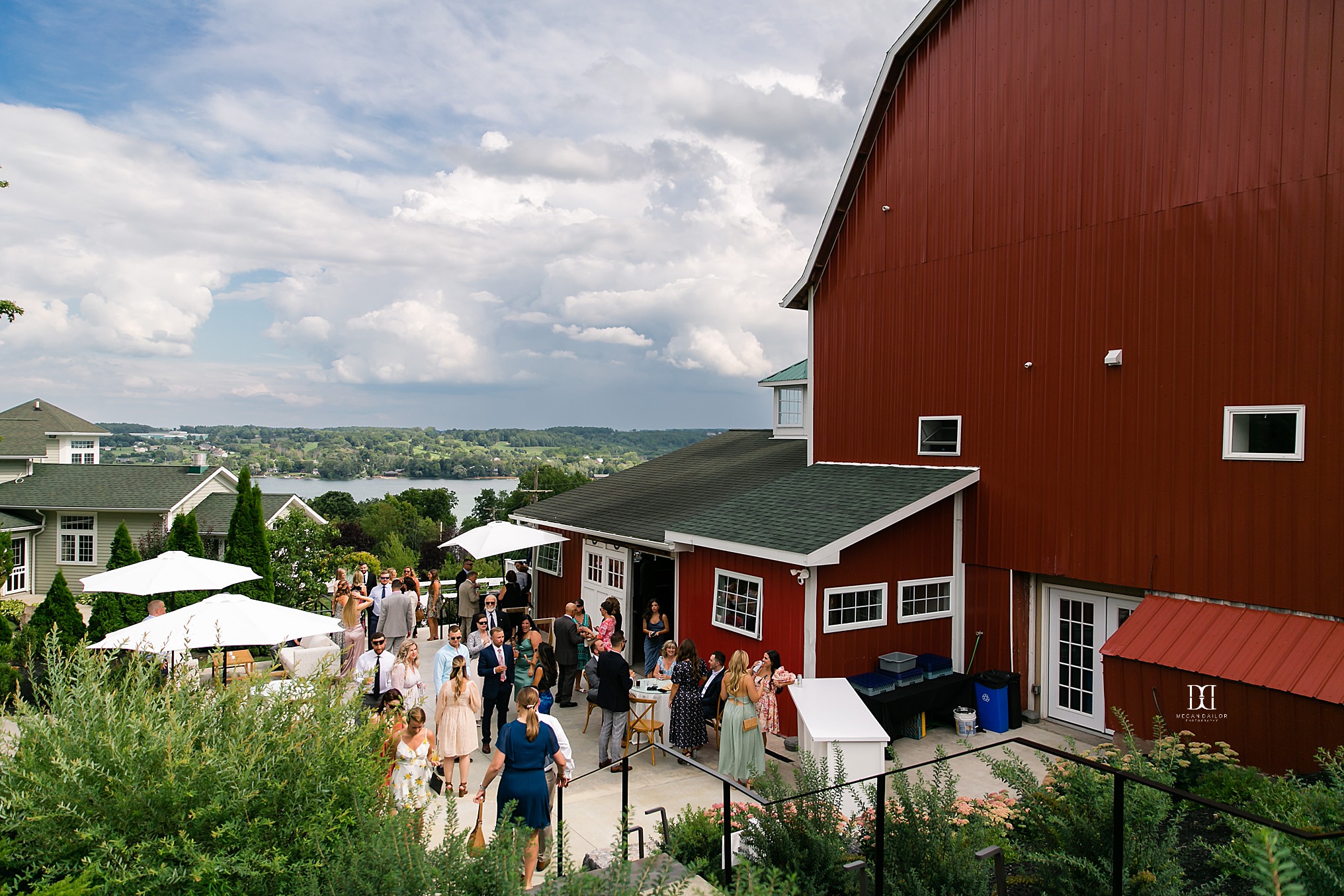 Ceremony time! That look of absolute love.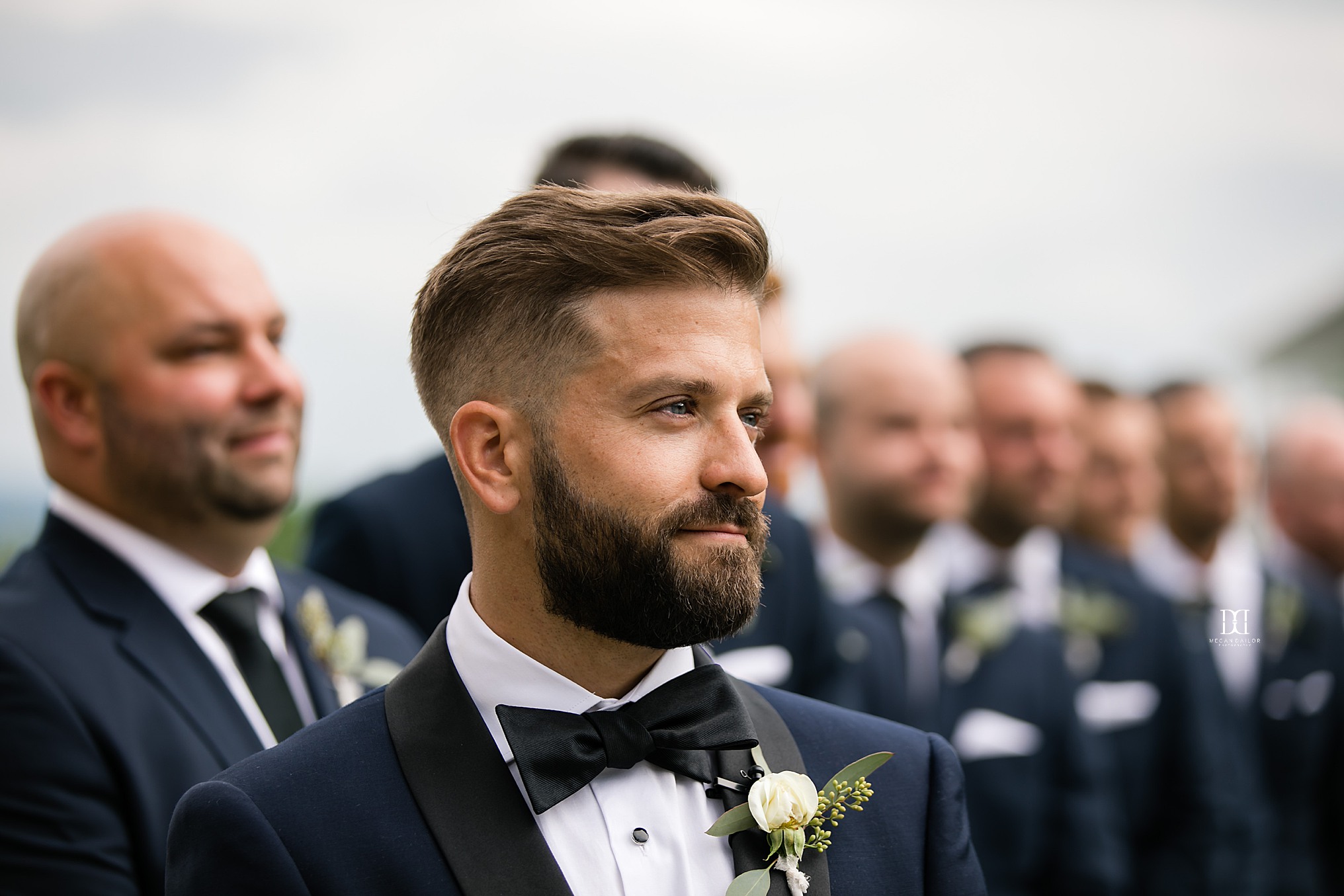 Walking towards her forever.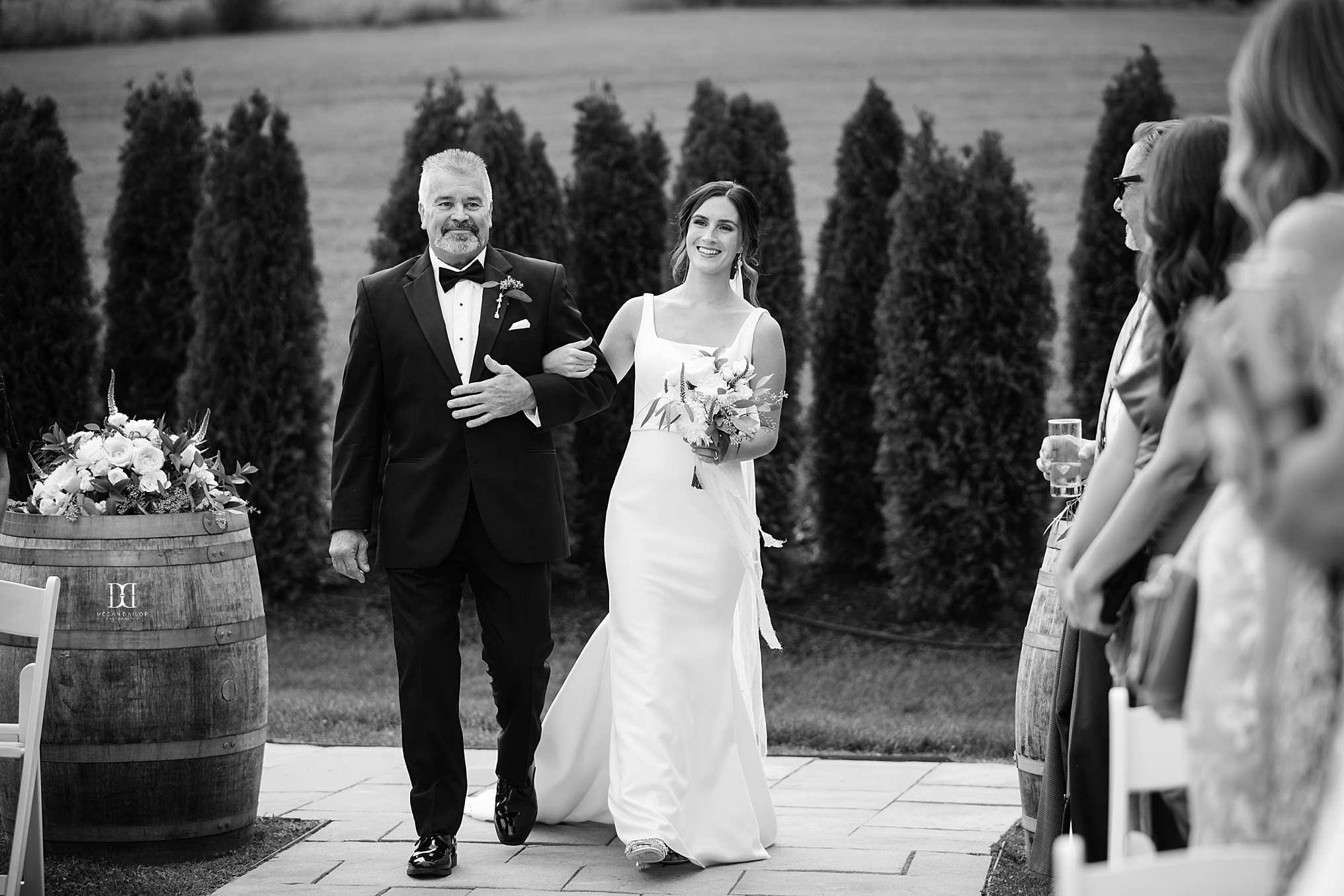 This is not just a handshake. This is a promise.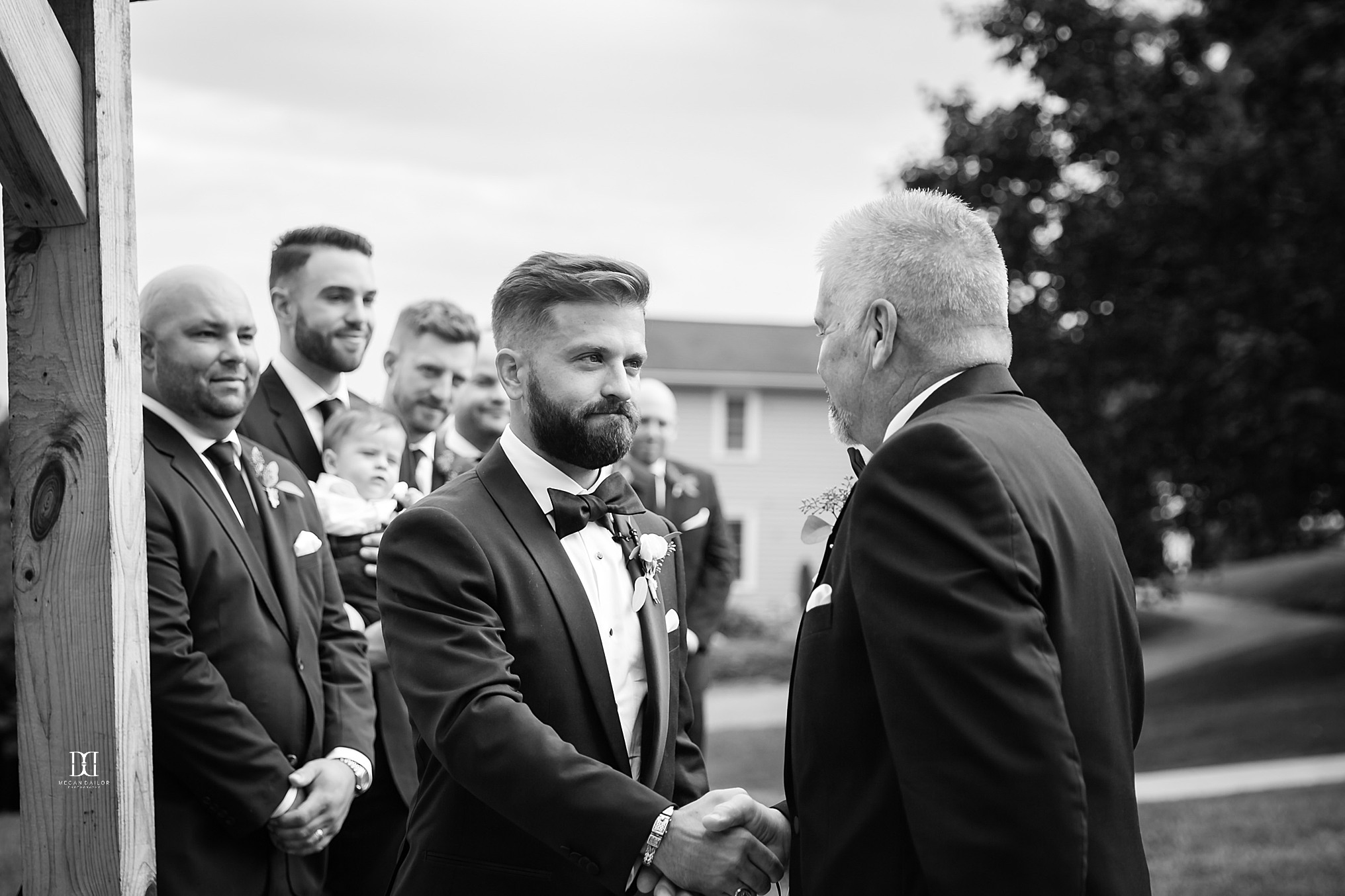 Such a perfect setting to celebrate life and love.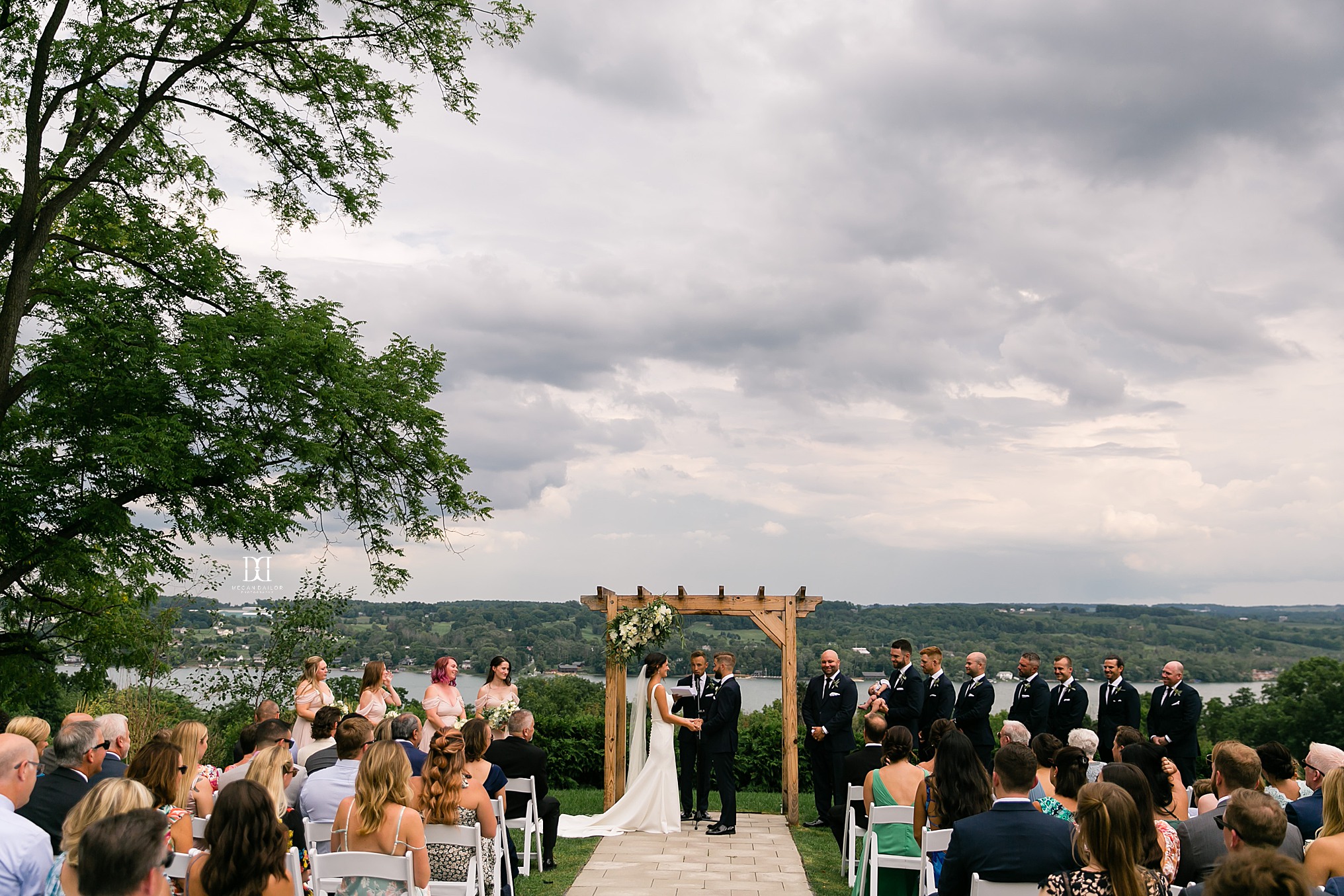 Keeping busy while adults do boring adult things.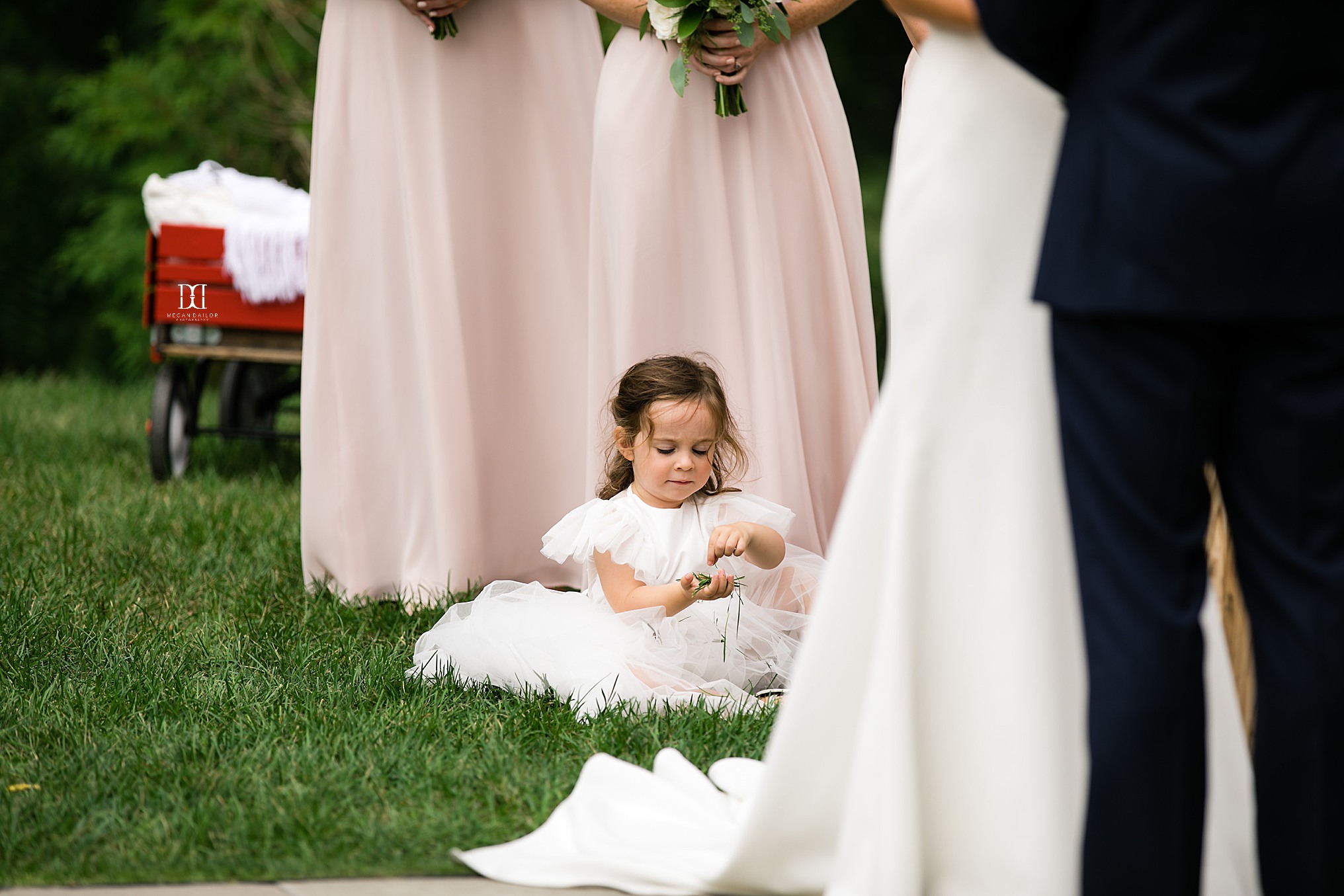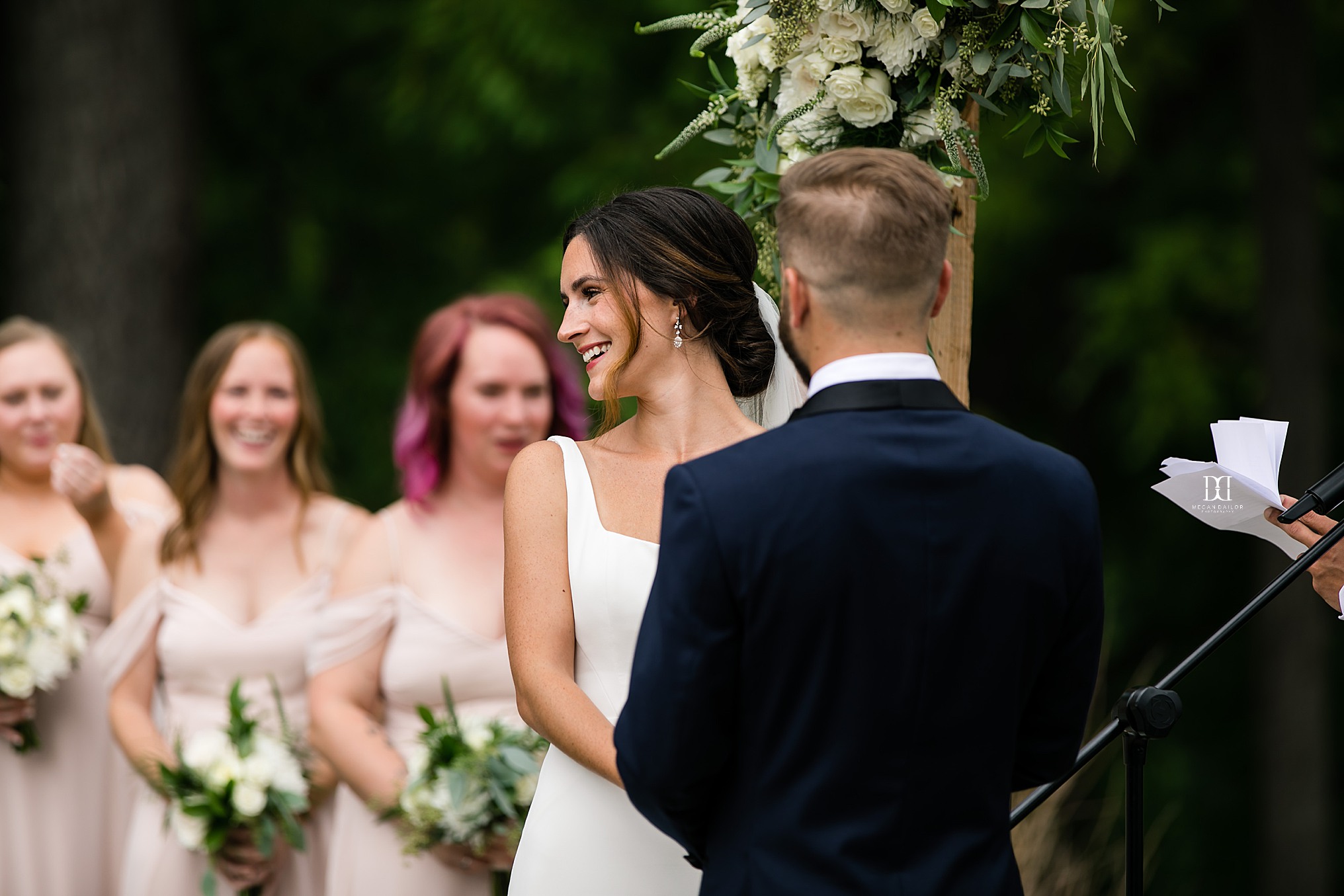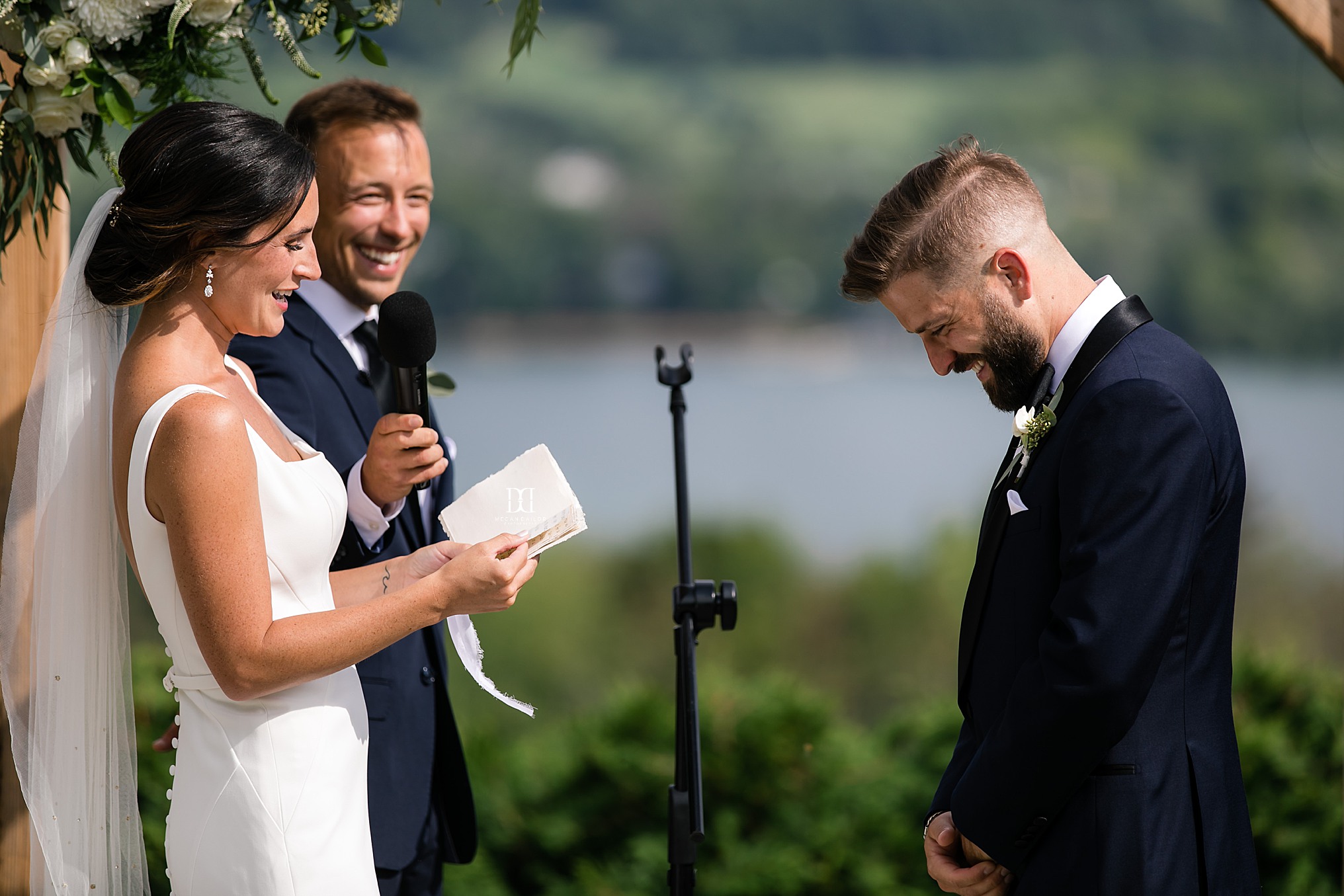 Erica and Morgan's vows were so moving.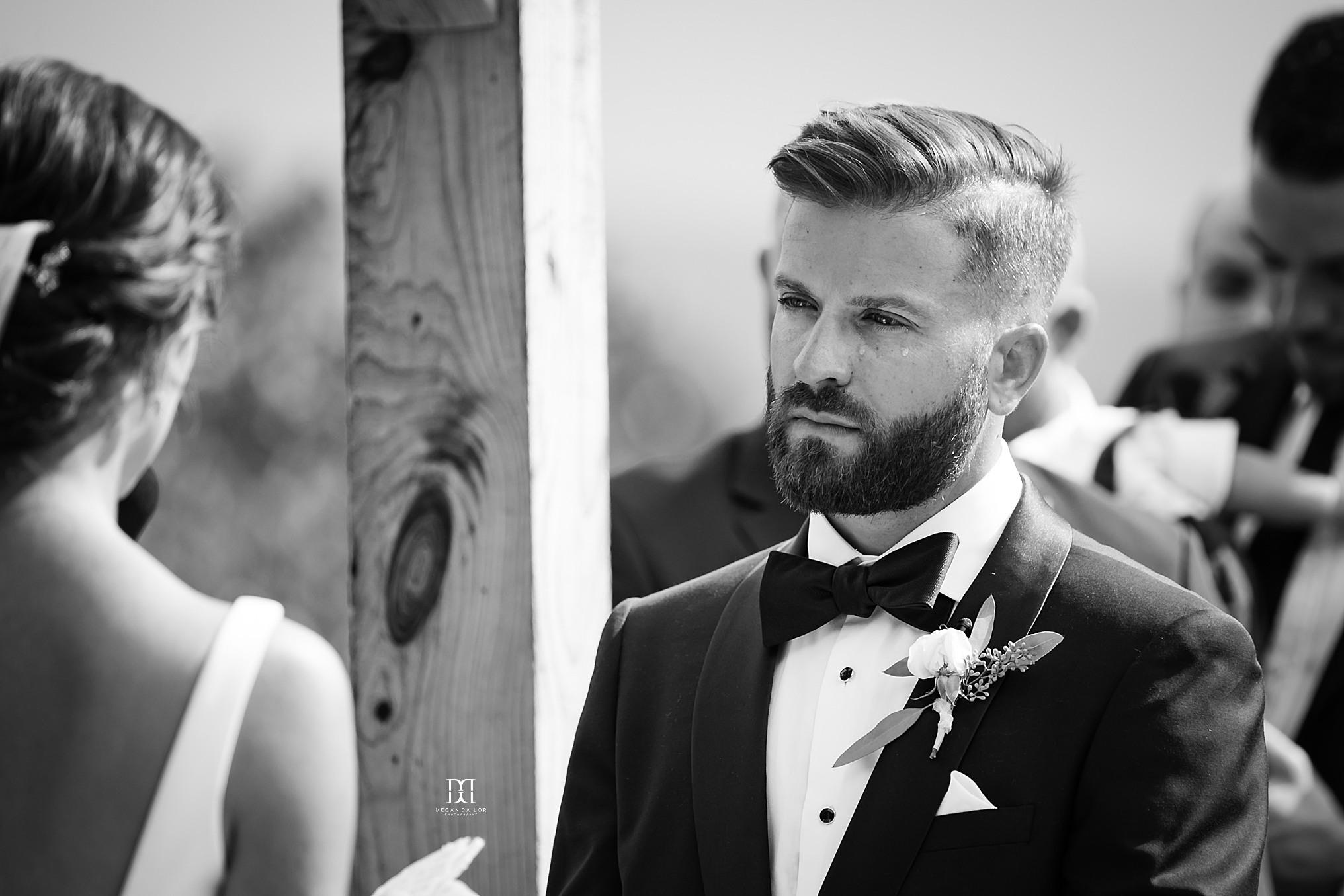 I don't think anyone made it out of that ceremony without a tear or two(hundred).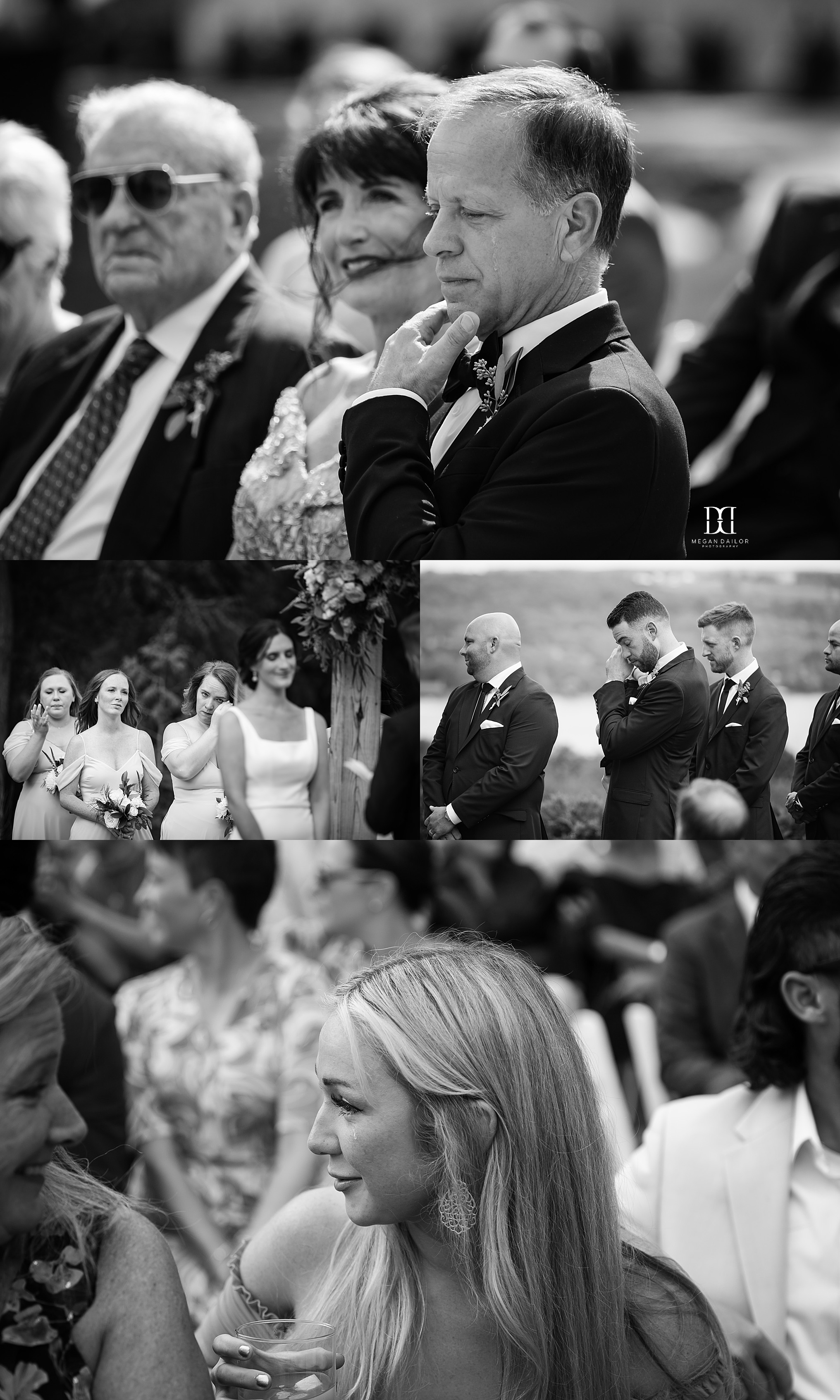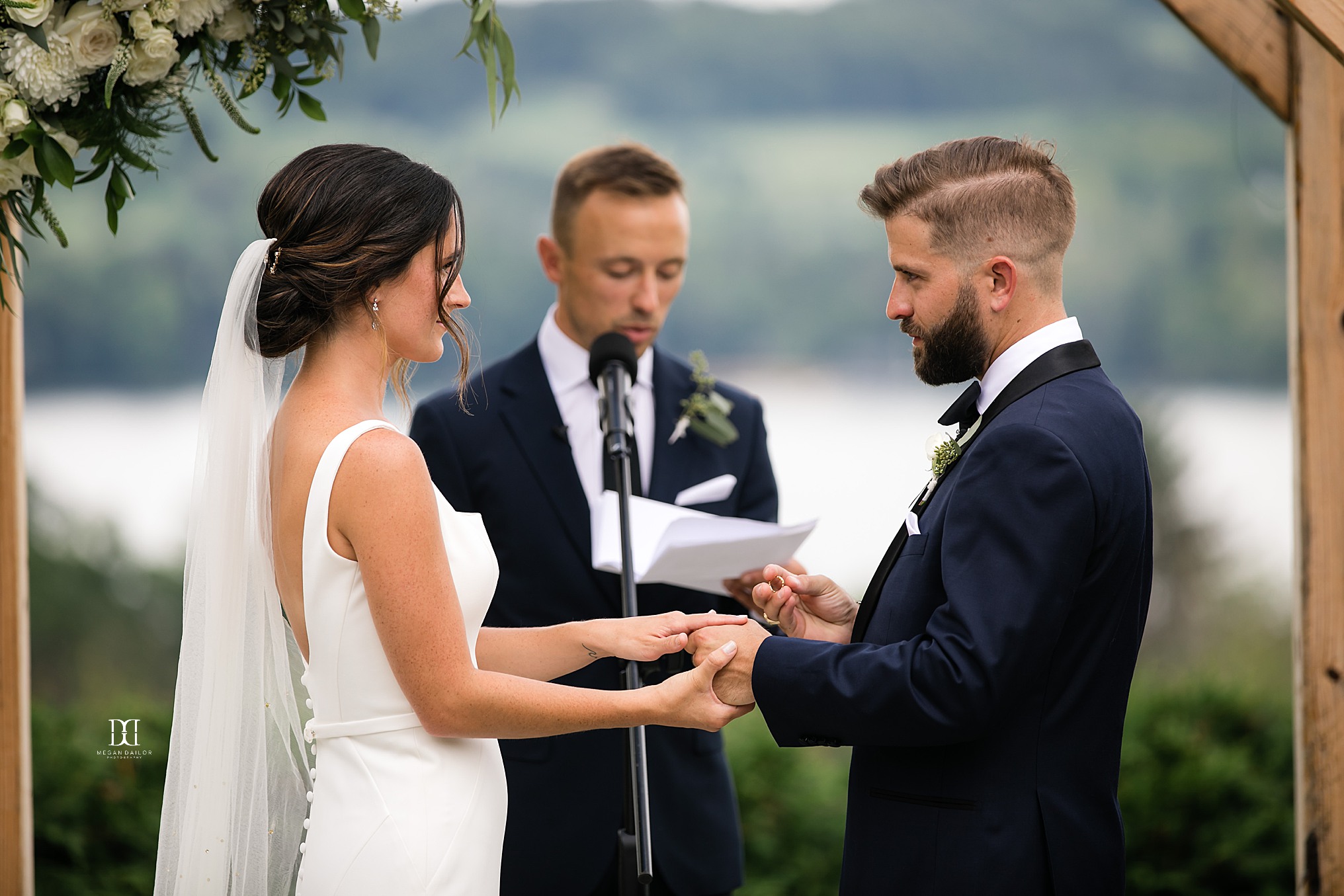 Together forever.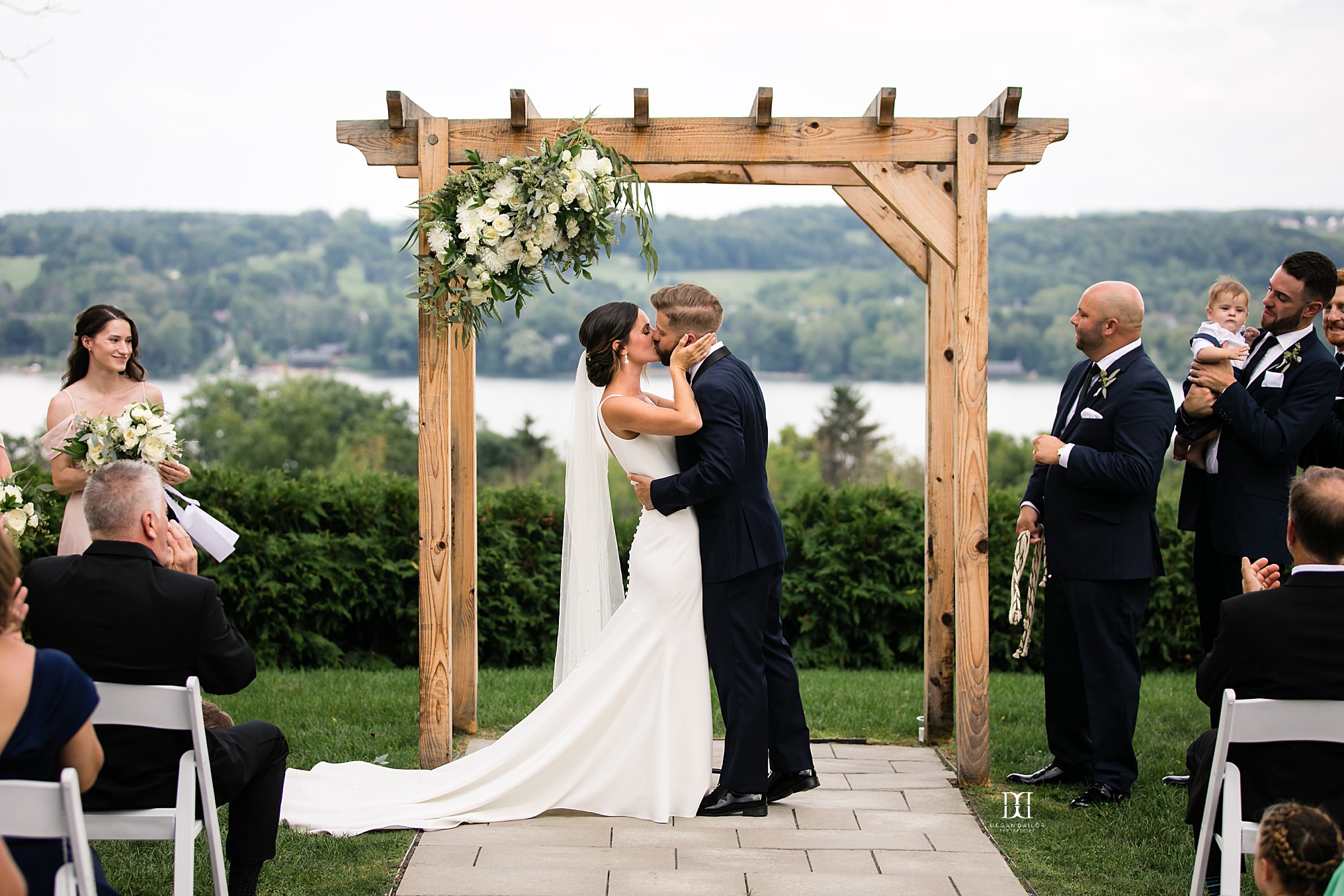 Look at those smiles, they may as well be the only people in the whole place.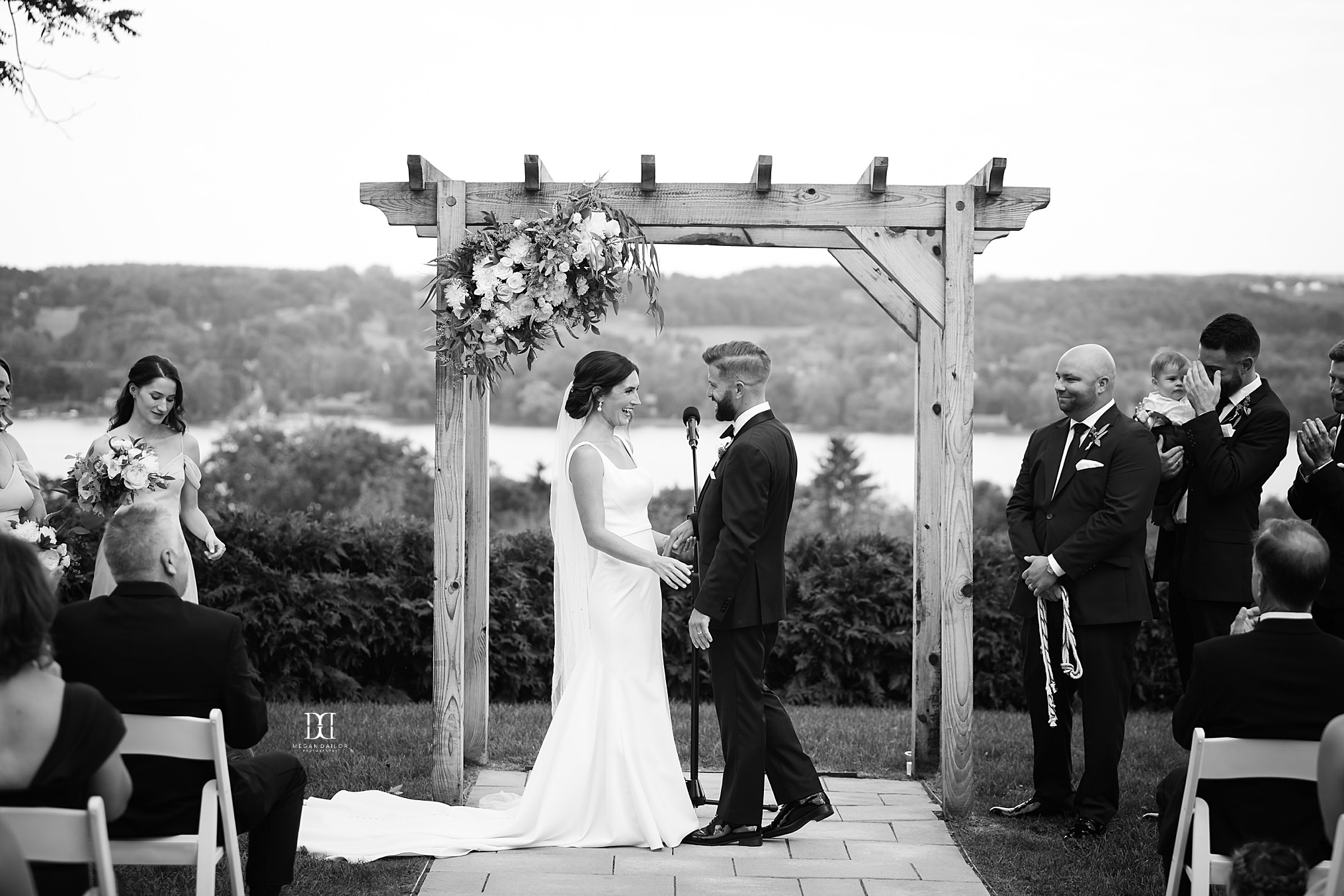 As soon as post-ceremony portraits were done, it started pouring. Perfect timing! While we proceeded with the toasts, some magic was brewing. Right after the blessing, one of Crispin Hill's amazing employees, Alex, came practically sprinting over to tell me about this rainbow... we never would've seen it without her telling us because we were in the tent. So grateful for her, and for this beautiful moment!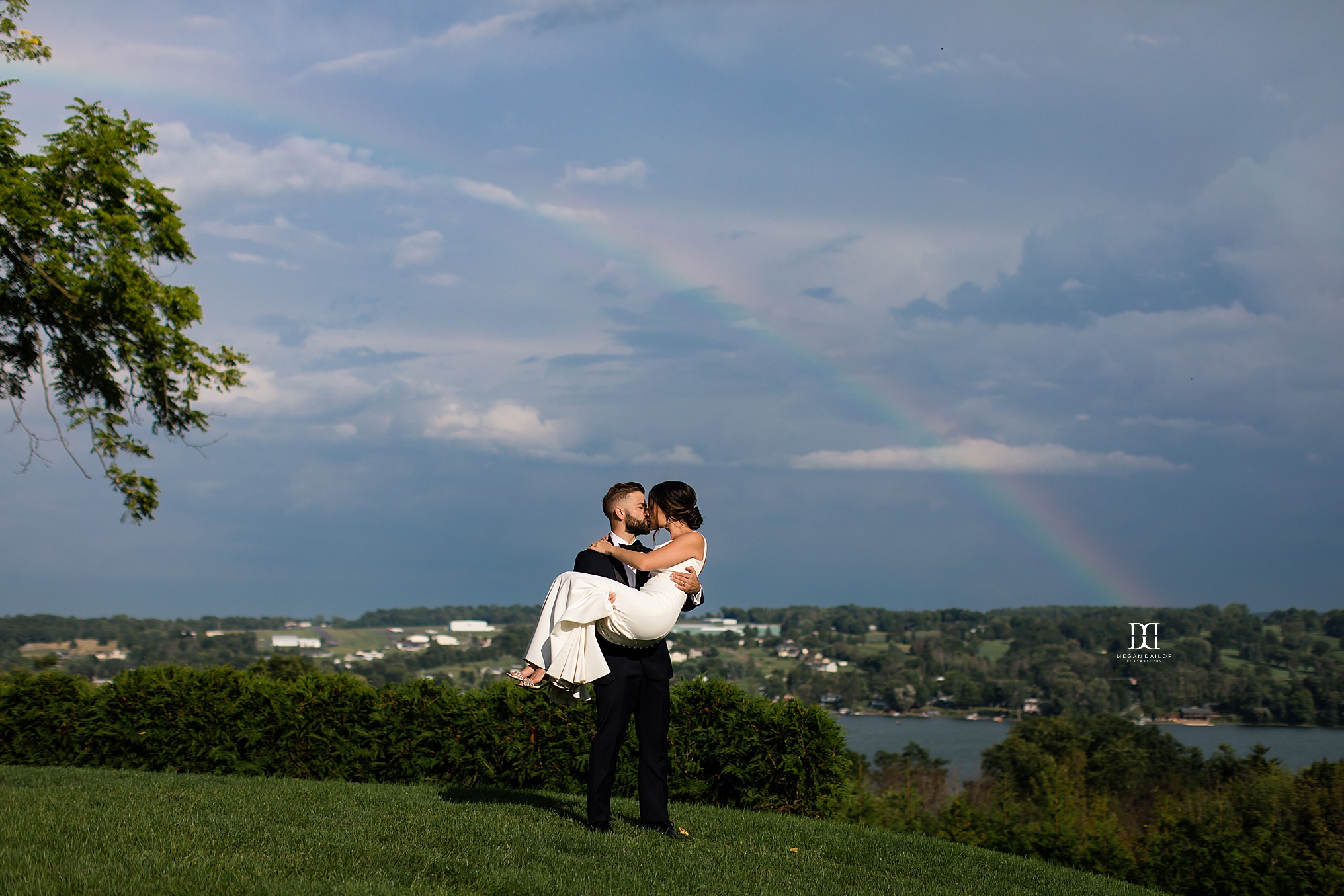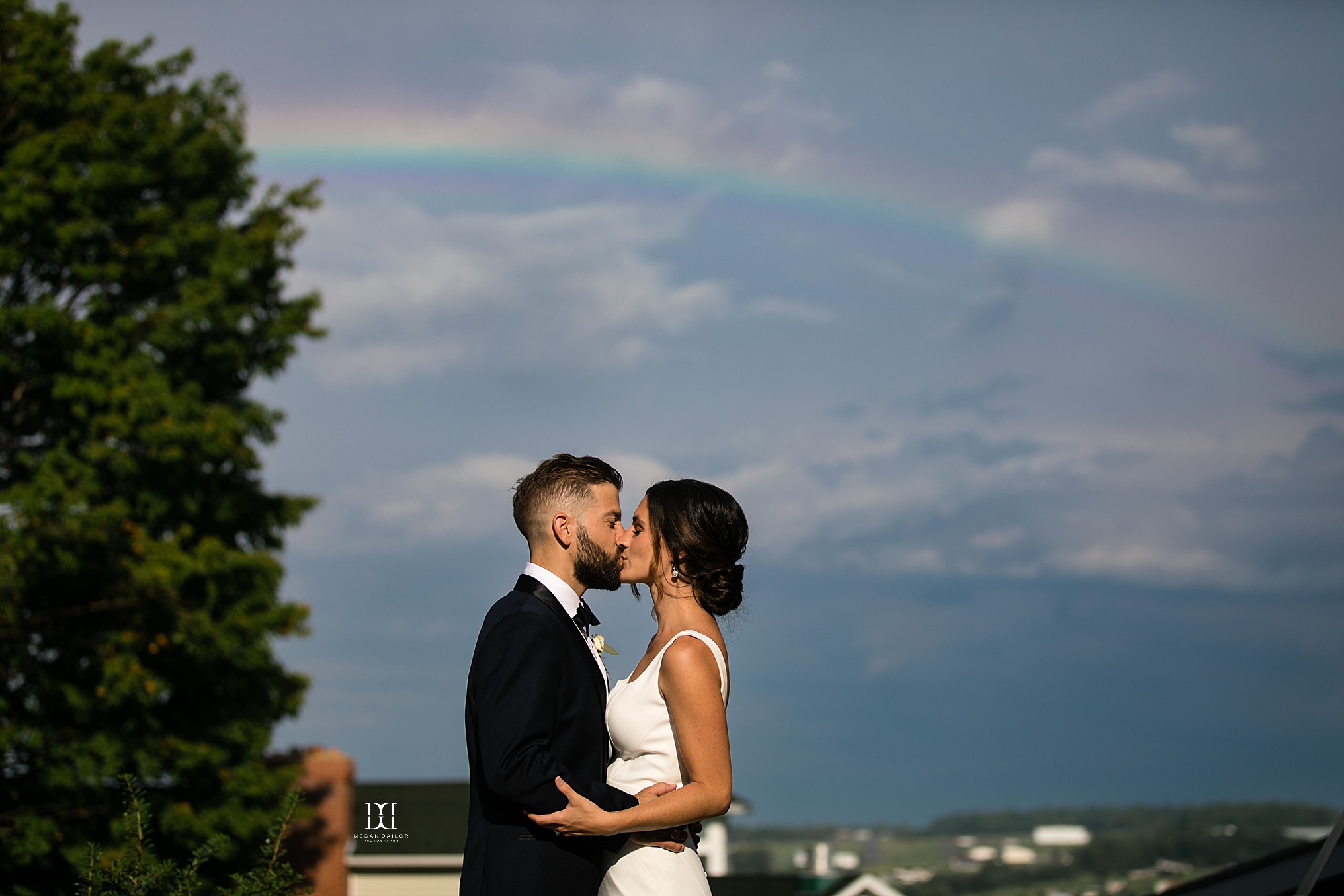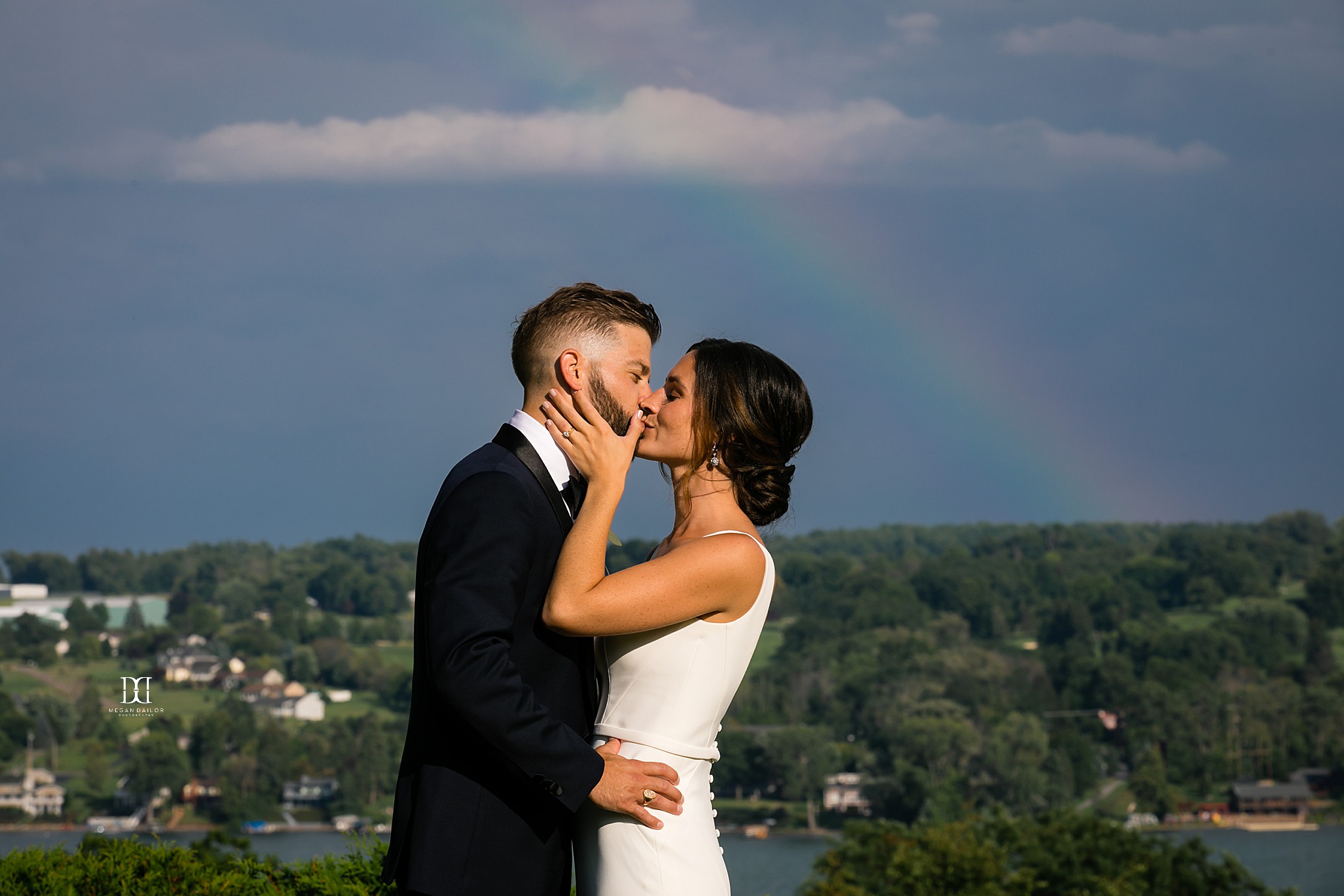 Once the rainbow faded, we headed back to start the party off right- first dance sweetness.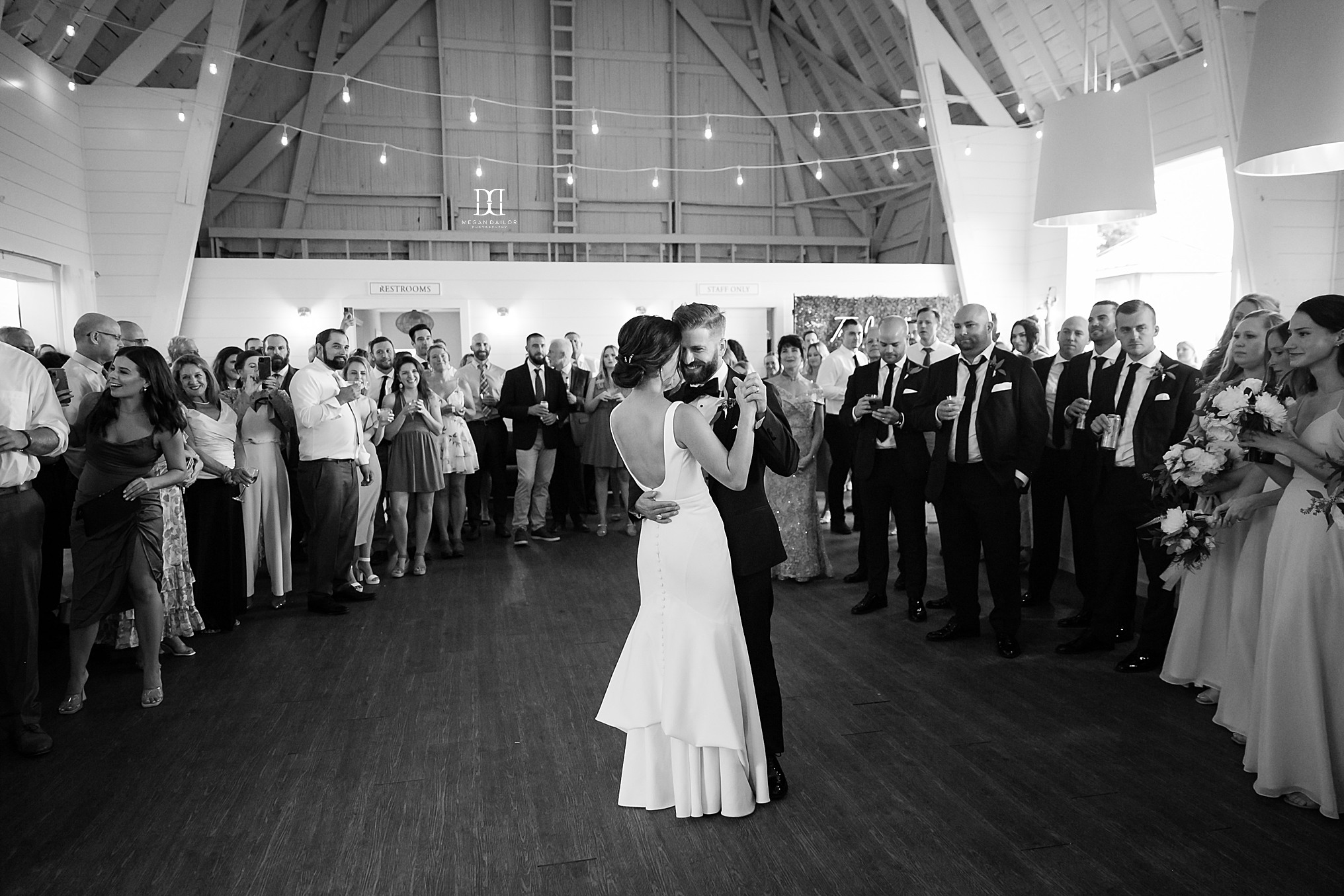 And then the littles joined in! Love all the groomsmen high fiving Eleanor.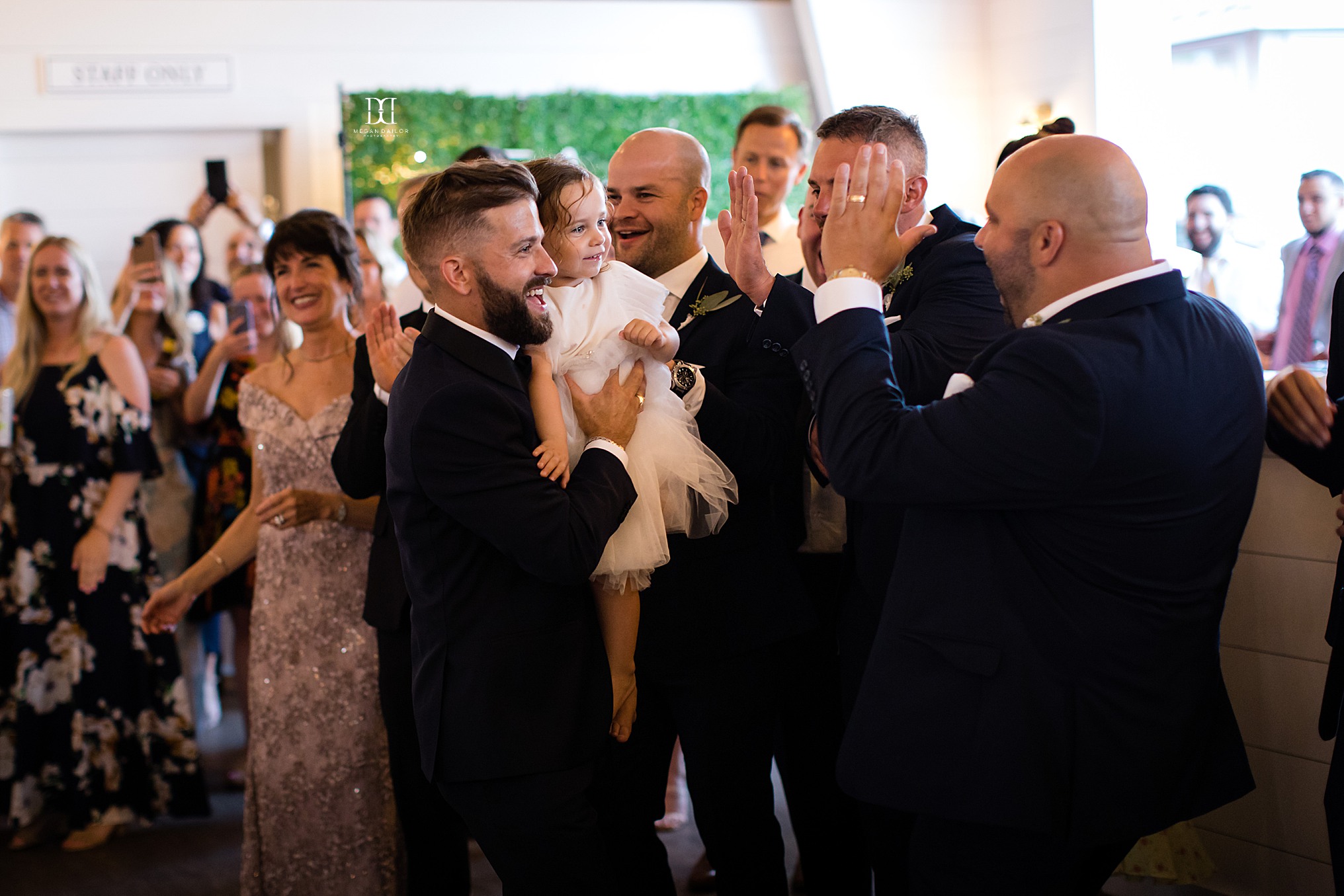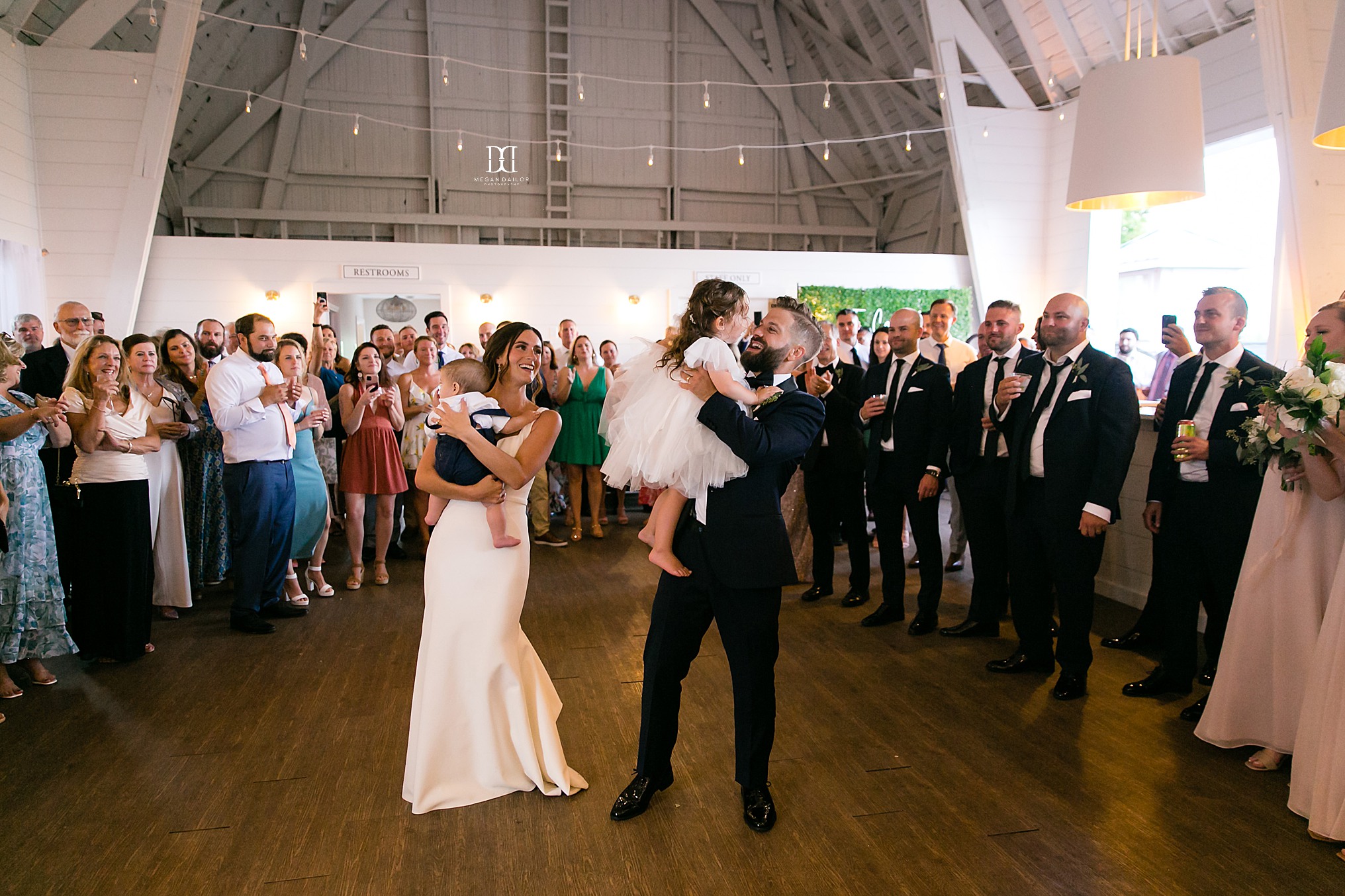 Erica's dance with her dad was sweet and charming.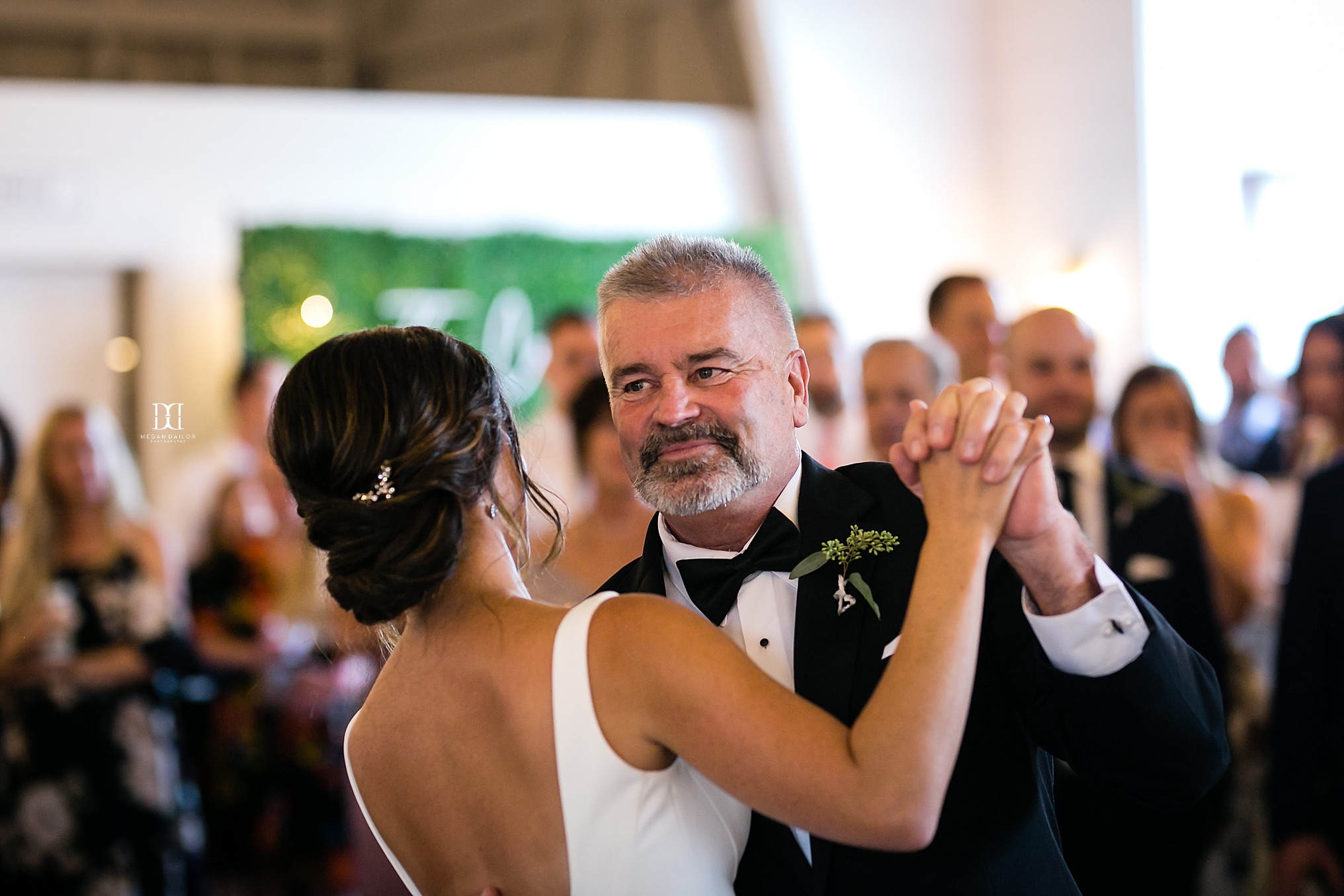 And the mother son dance brought some more tears. So much love.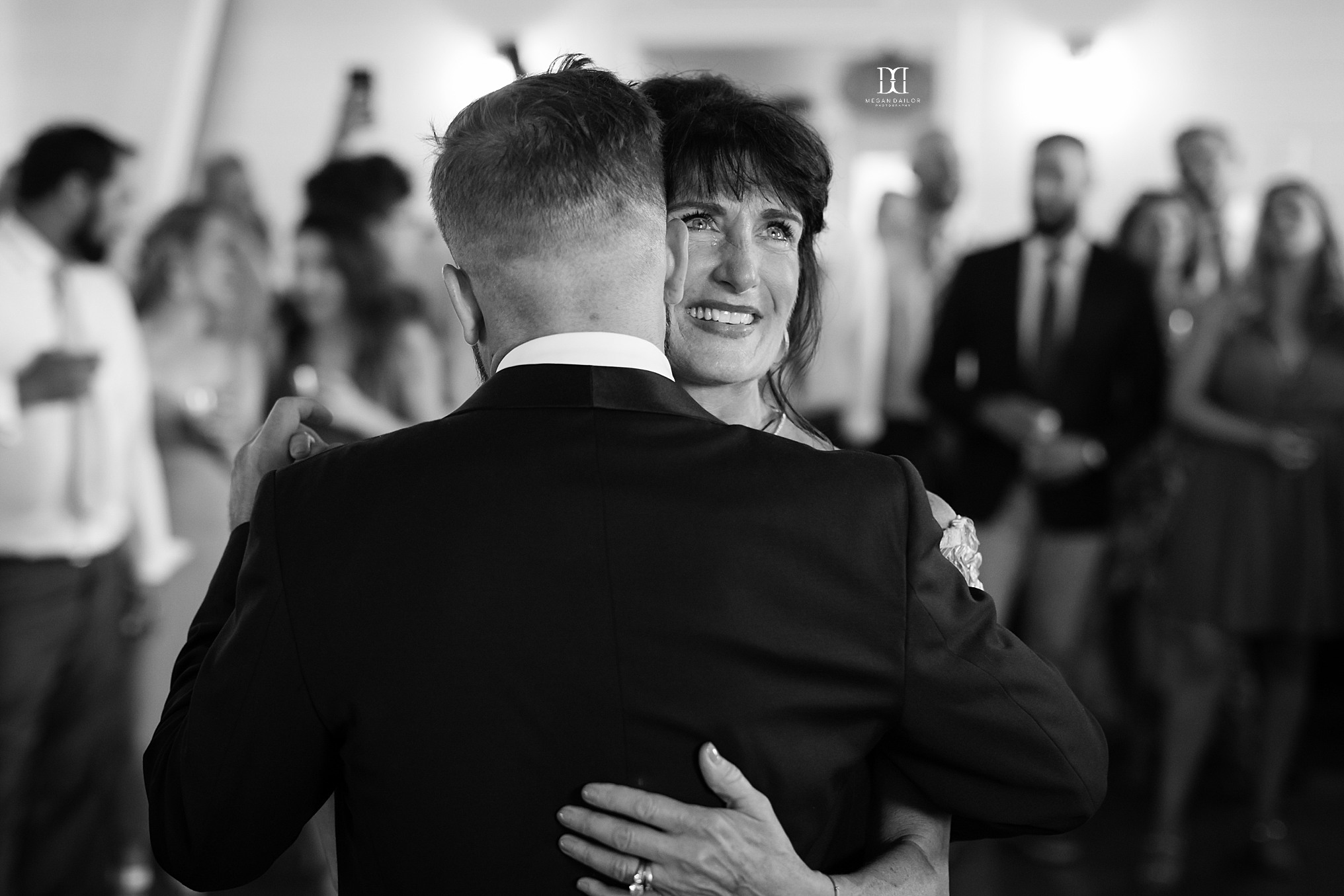 Then it was time to party with some assistance from DJ Washburn!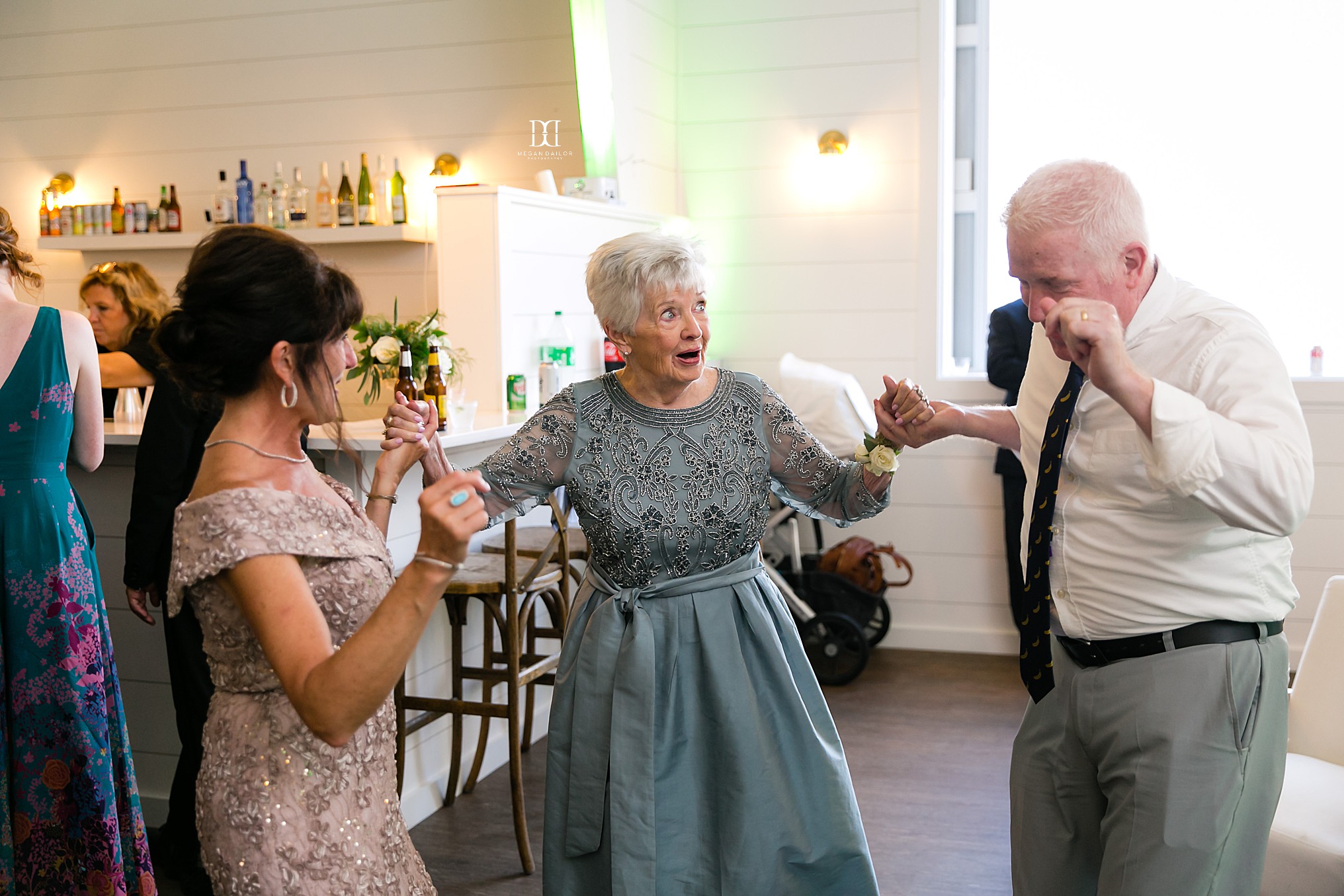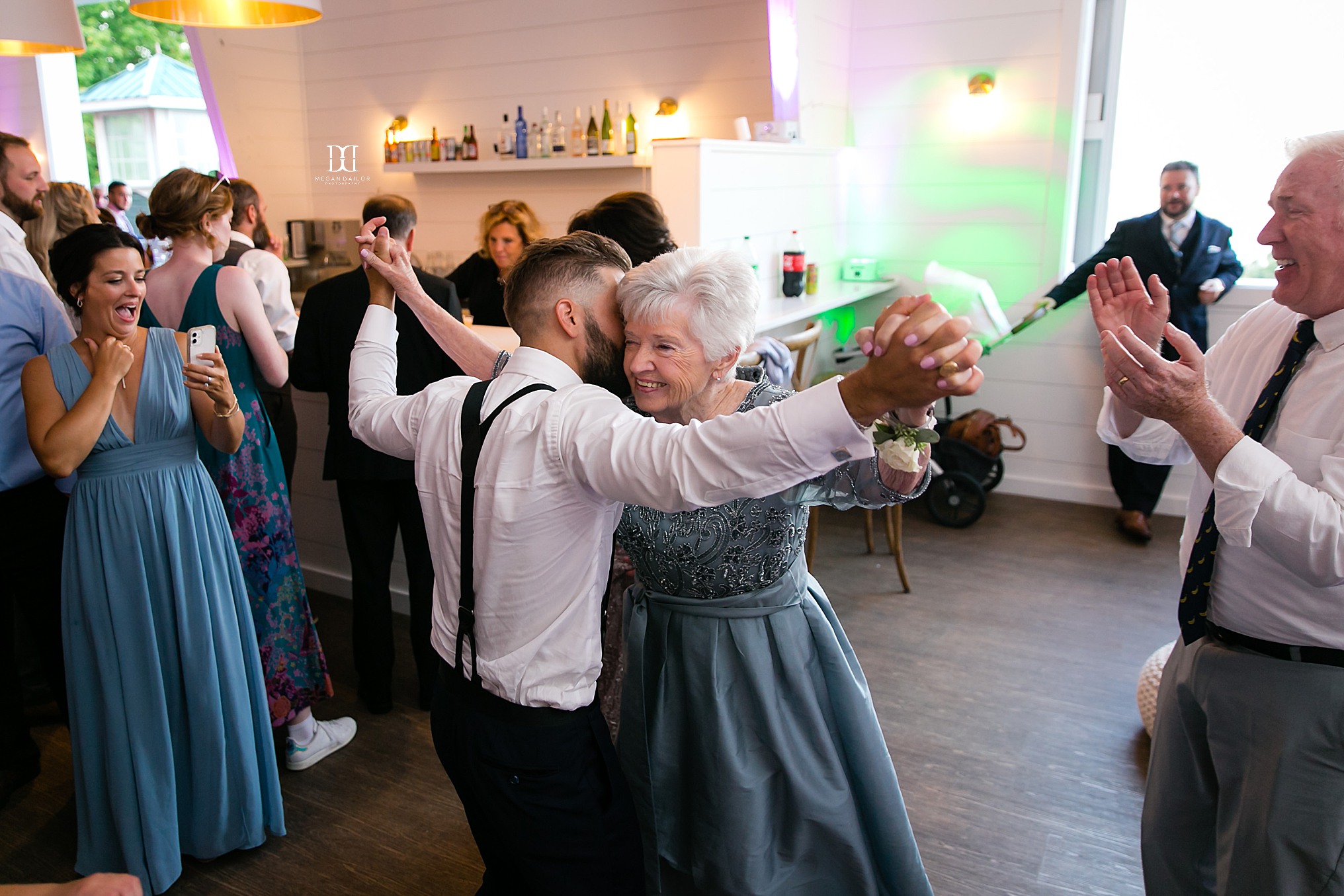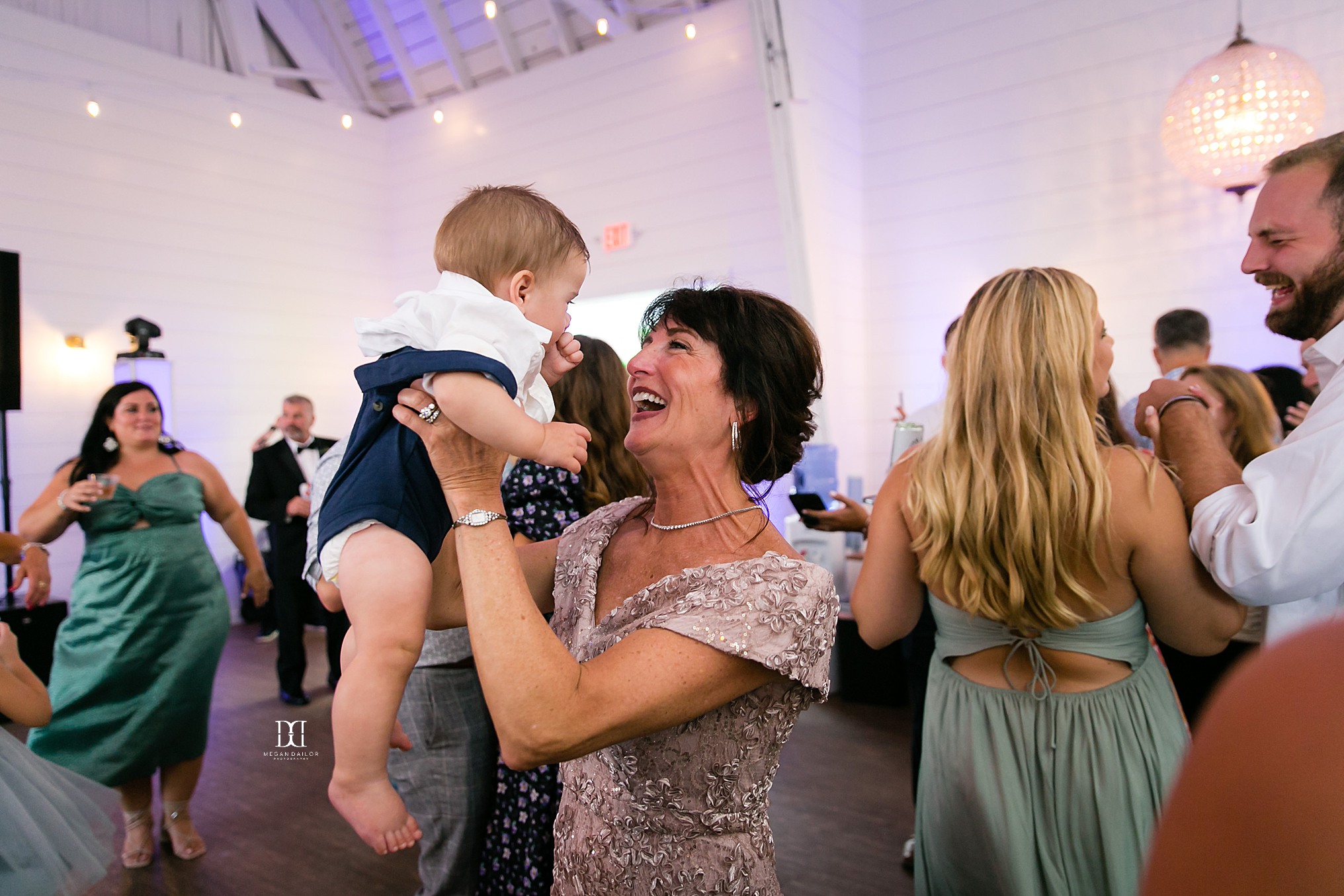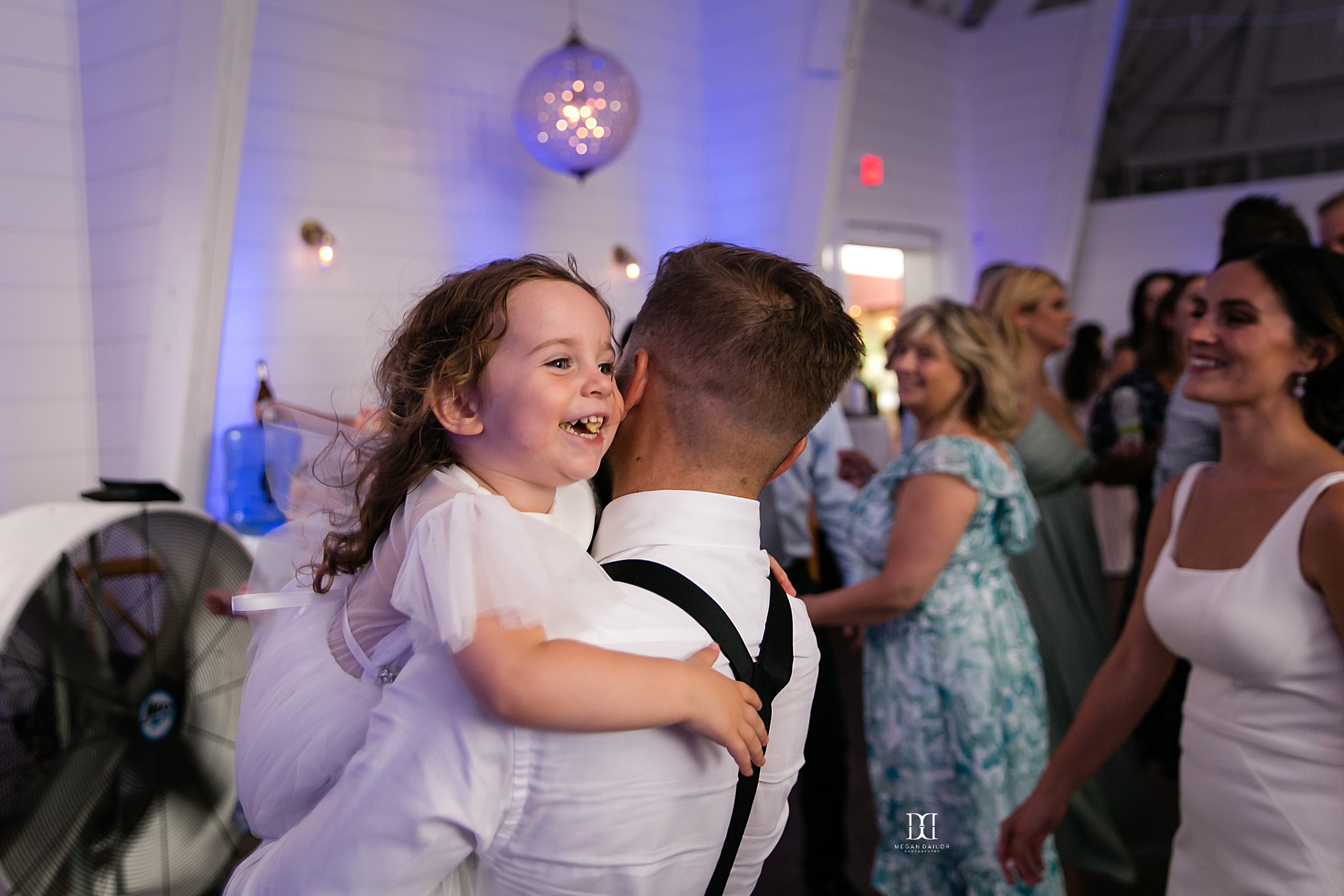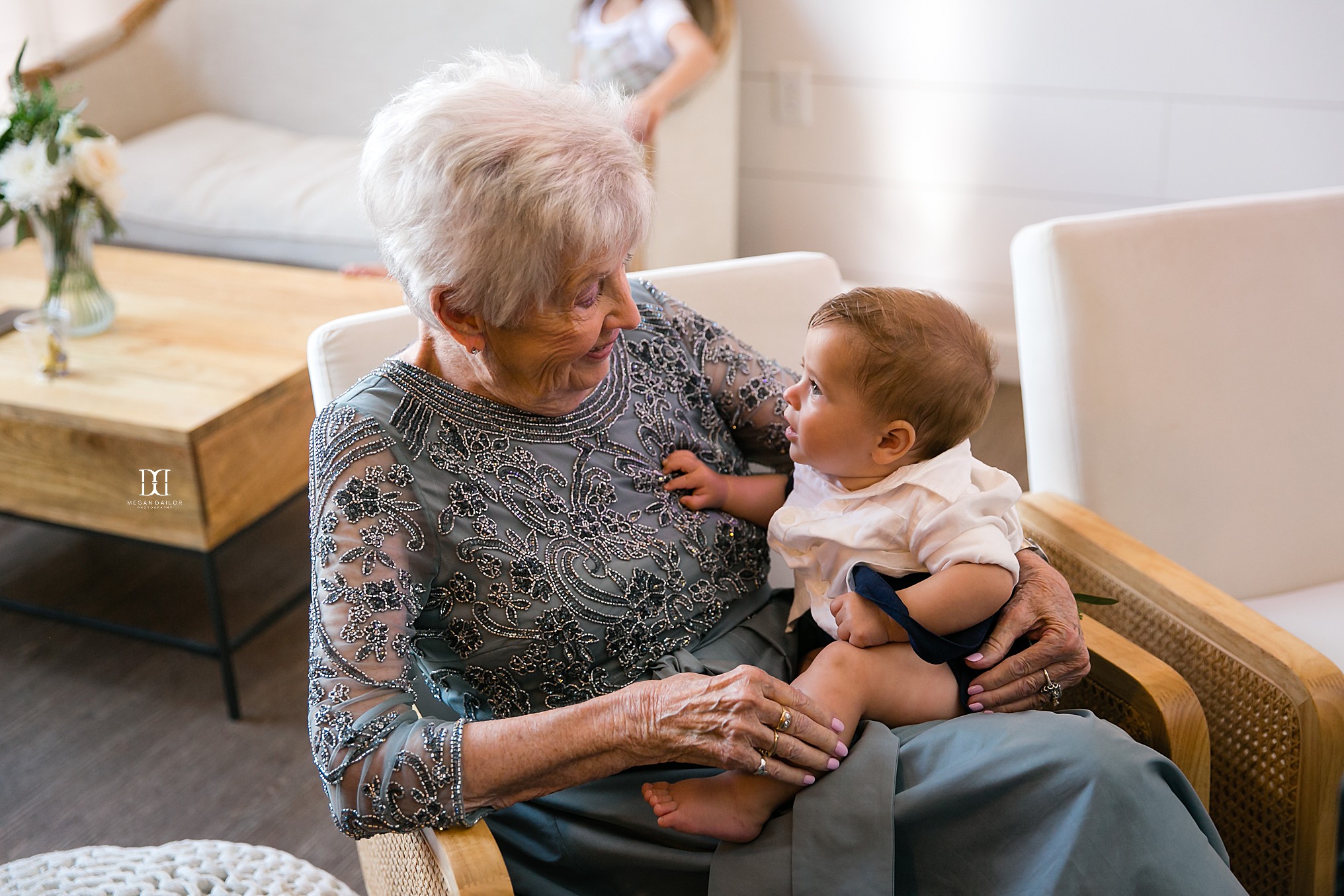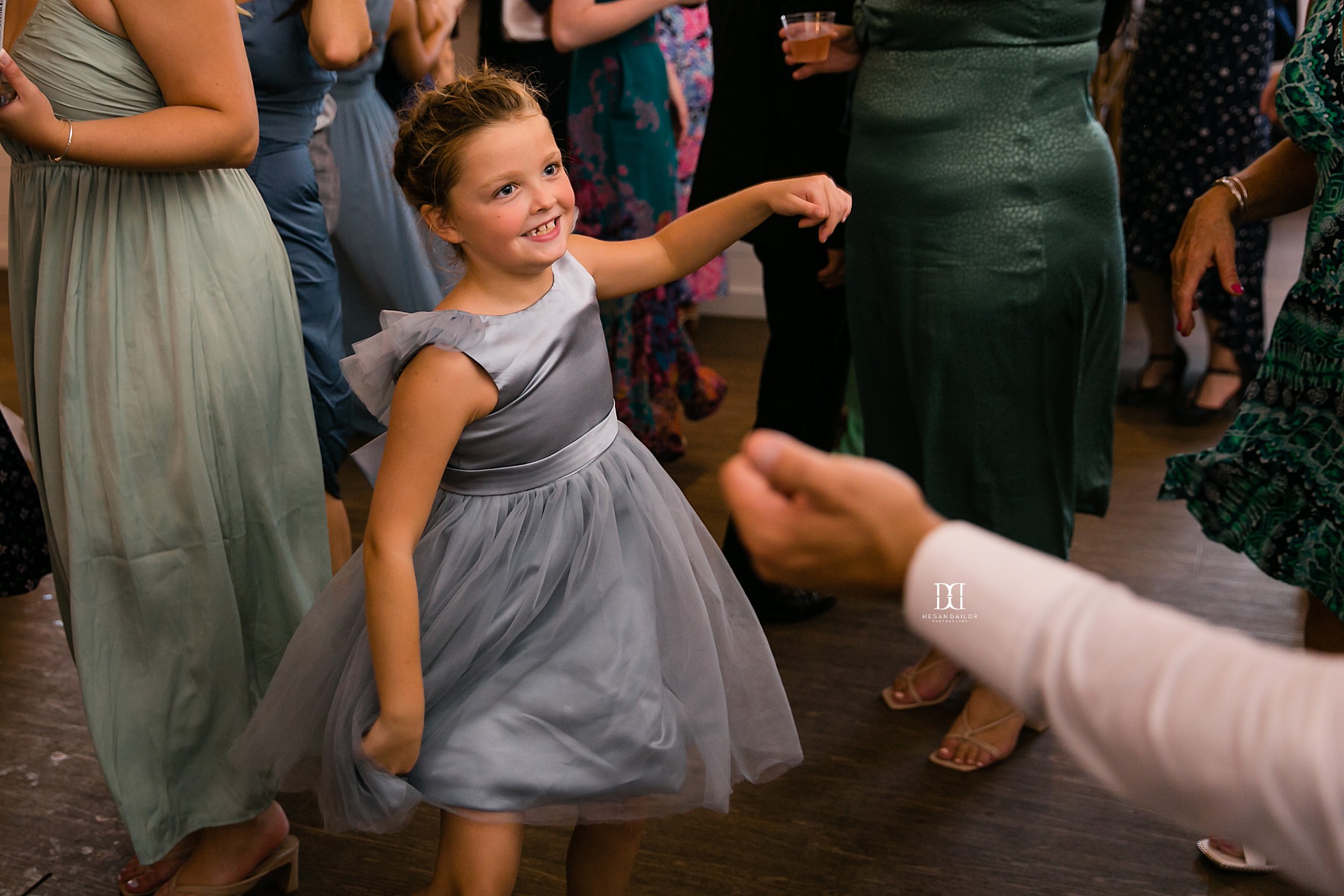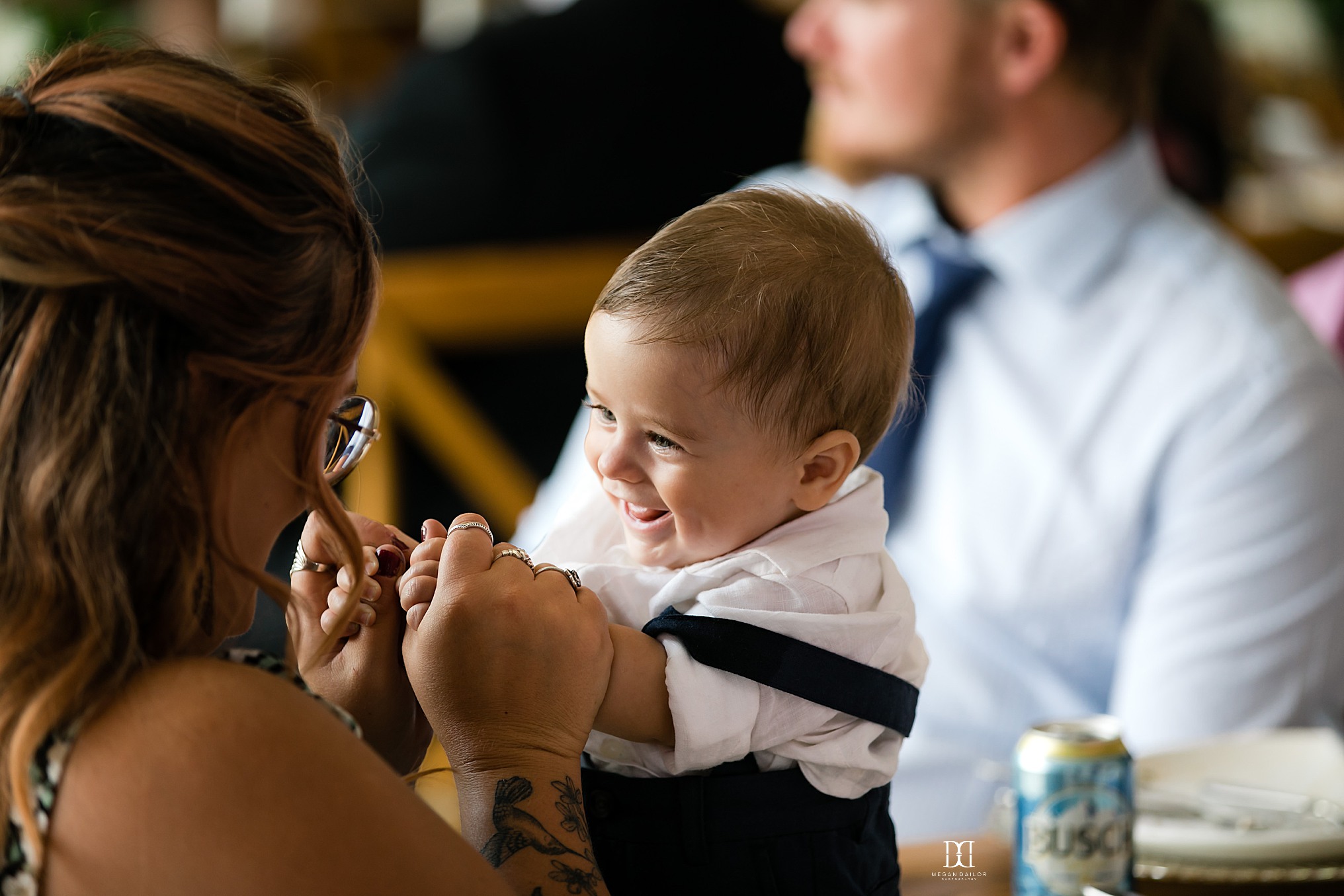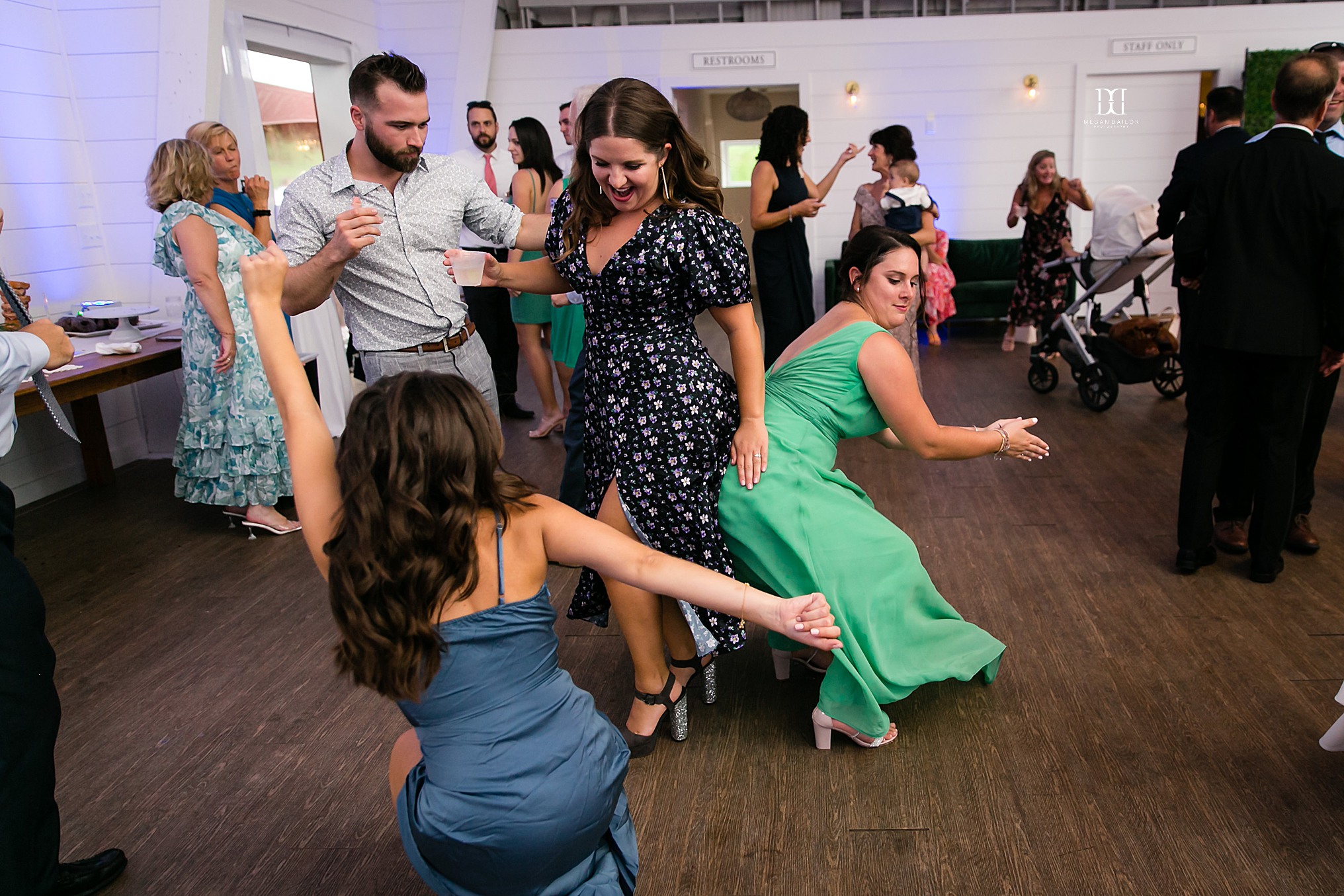 So fun to see Morgan's sister again, she was a bridesmaid in McKenzie and Matt's wonderful wedding a few years ago!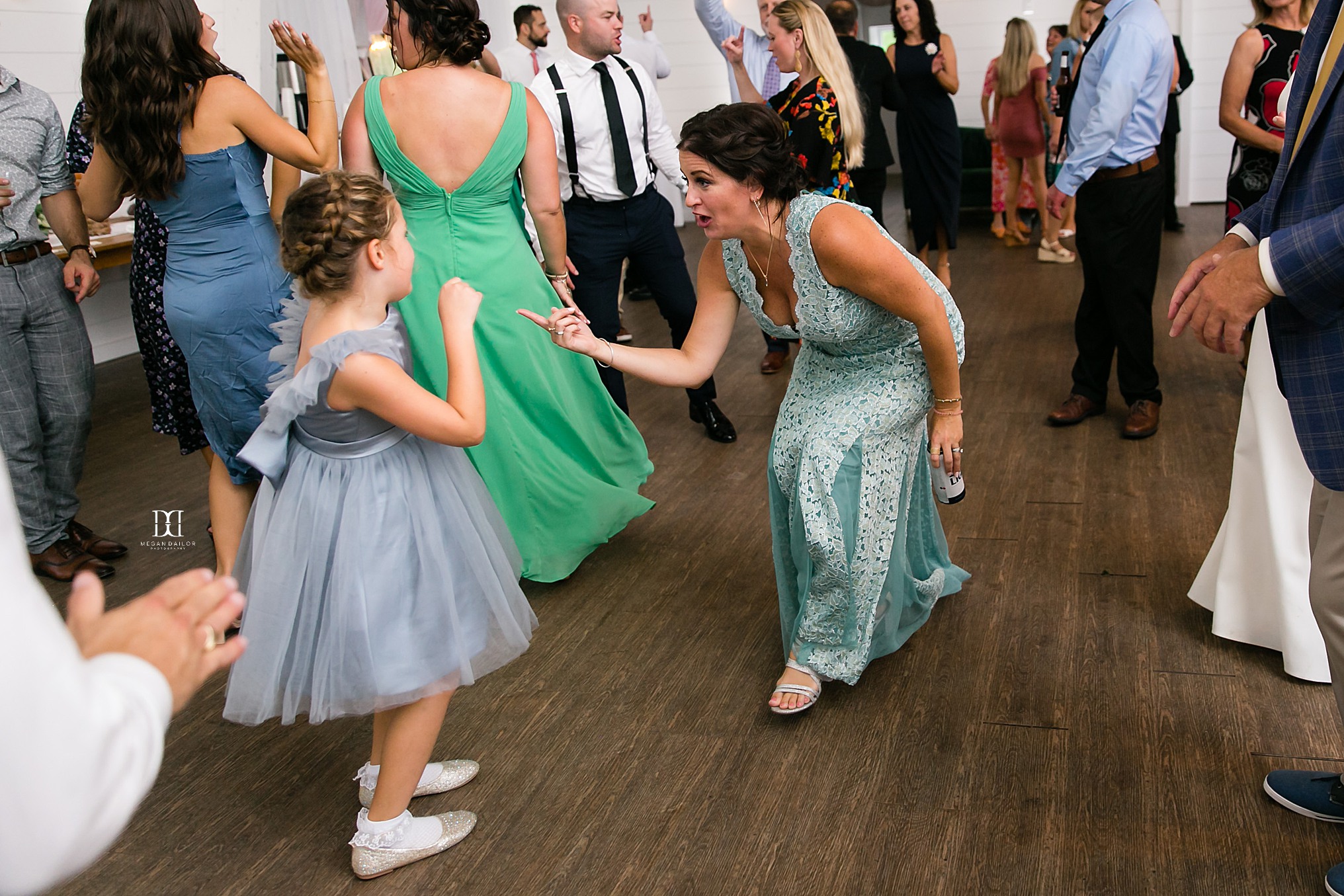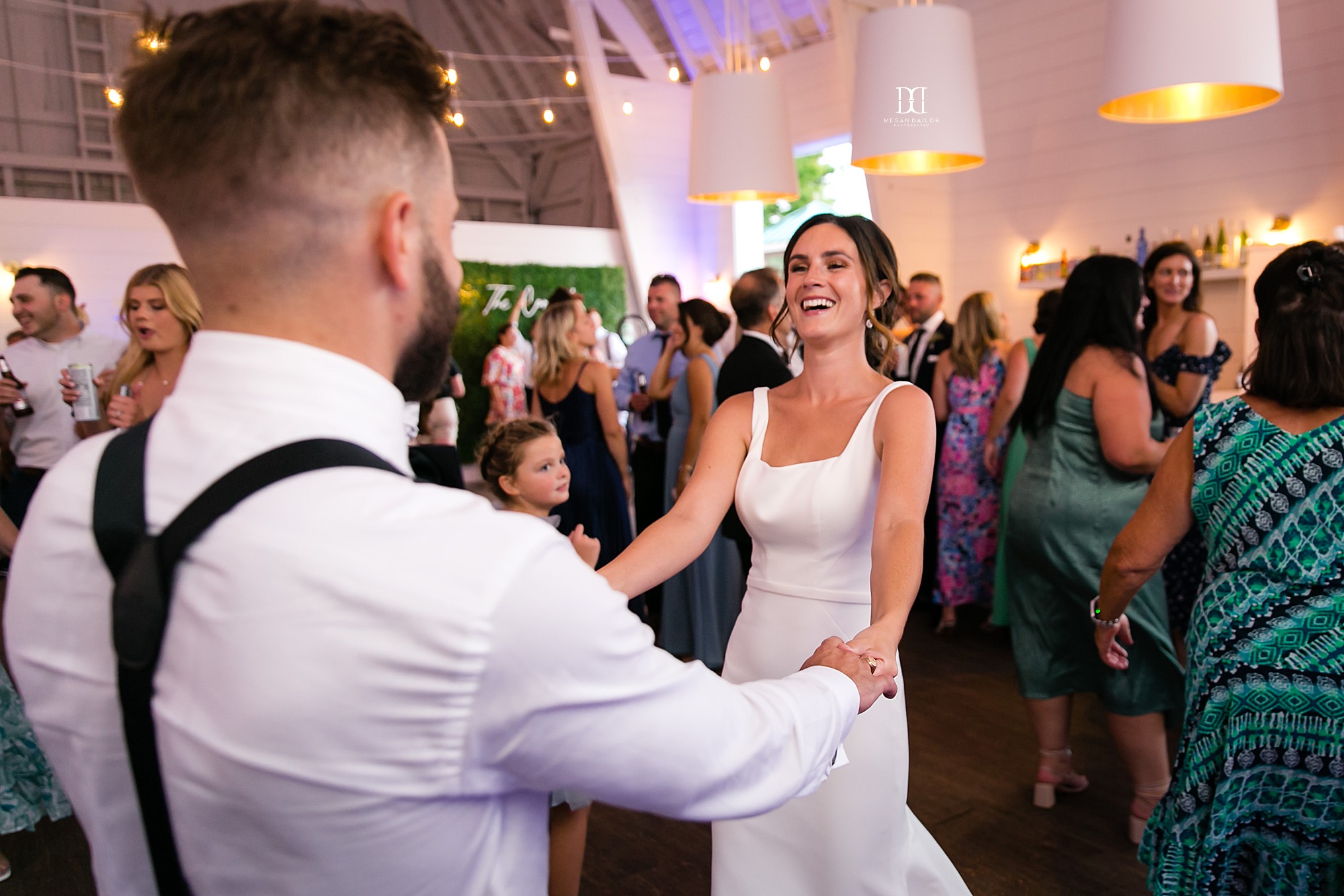 What a great night! Beyond thrilled for you two, Erica and Morgan, and so grateful I got to be there for it.