Geneva on the Lake Wedding
Lexi and Morgan went to school with each other and had met a few times but didn't know each other well. They had a few closer friends in common though and when one told Morgan (who was busy with work, school, basketball, etc) told her that Lexi wanted to hang out, Morgan was pretty much like "nah, I don't have time for new friends". Eventually the friend made it clear that Lexi wanted to hang out on a date and Morgan's tune changed. It was a real life "-I got a little time" meme.
We had the most perfect day for this laid back couple to celebrate their marriage! We started out with some Geneva on the Lake wedding photos, the gardens there are so incredible. I always feel like I'm at Pemberley when I'm there.
Such a beautiful scene for these happy brides!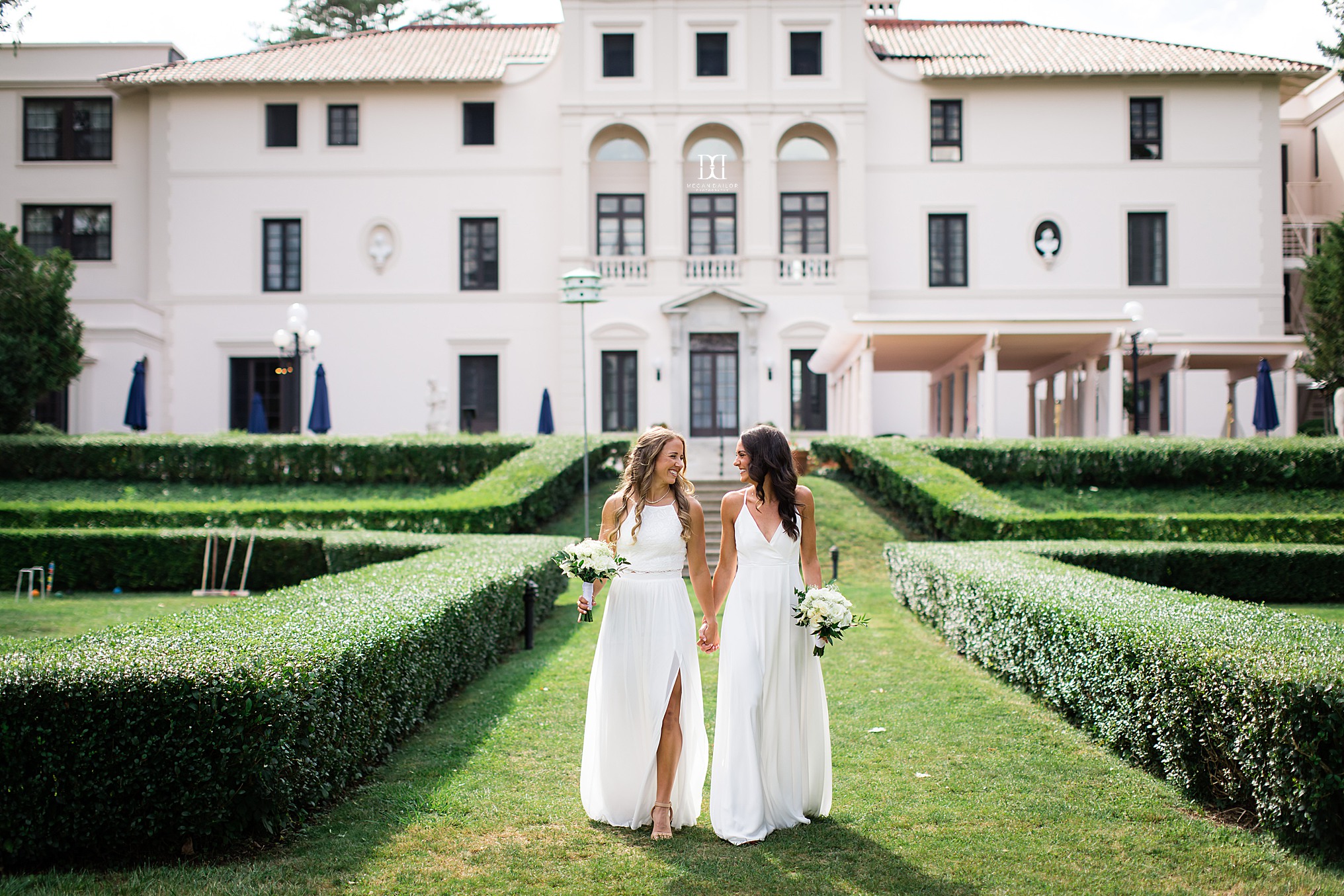 Nothing better than a gorgeous backdrop for joyful newlyweds (or, about-t0-be-weds as the case may be).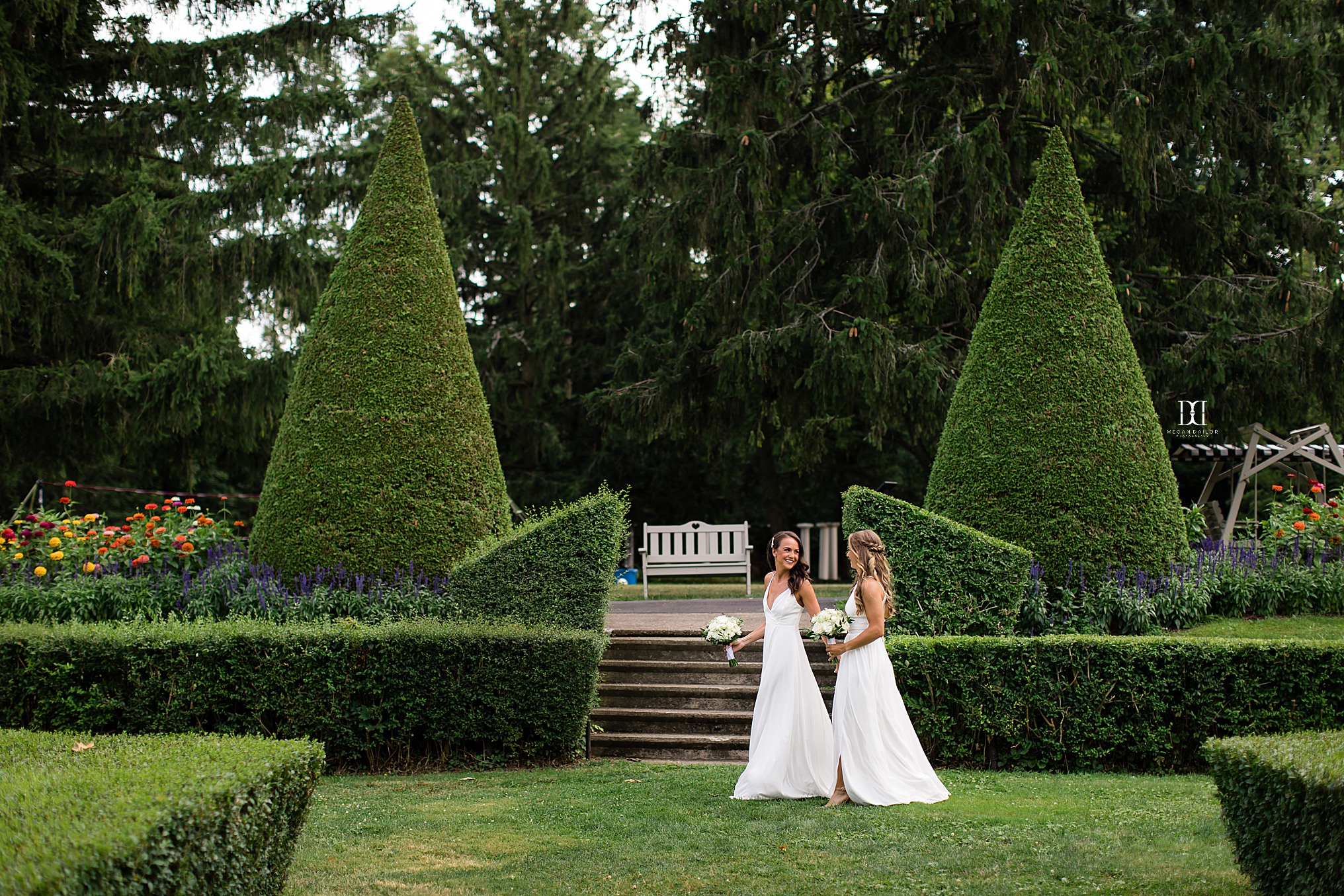 These flowers!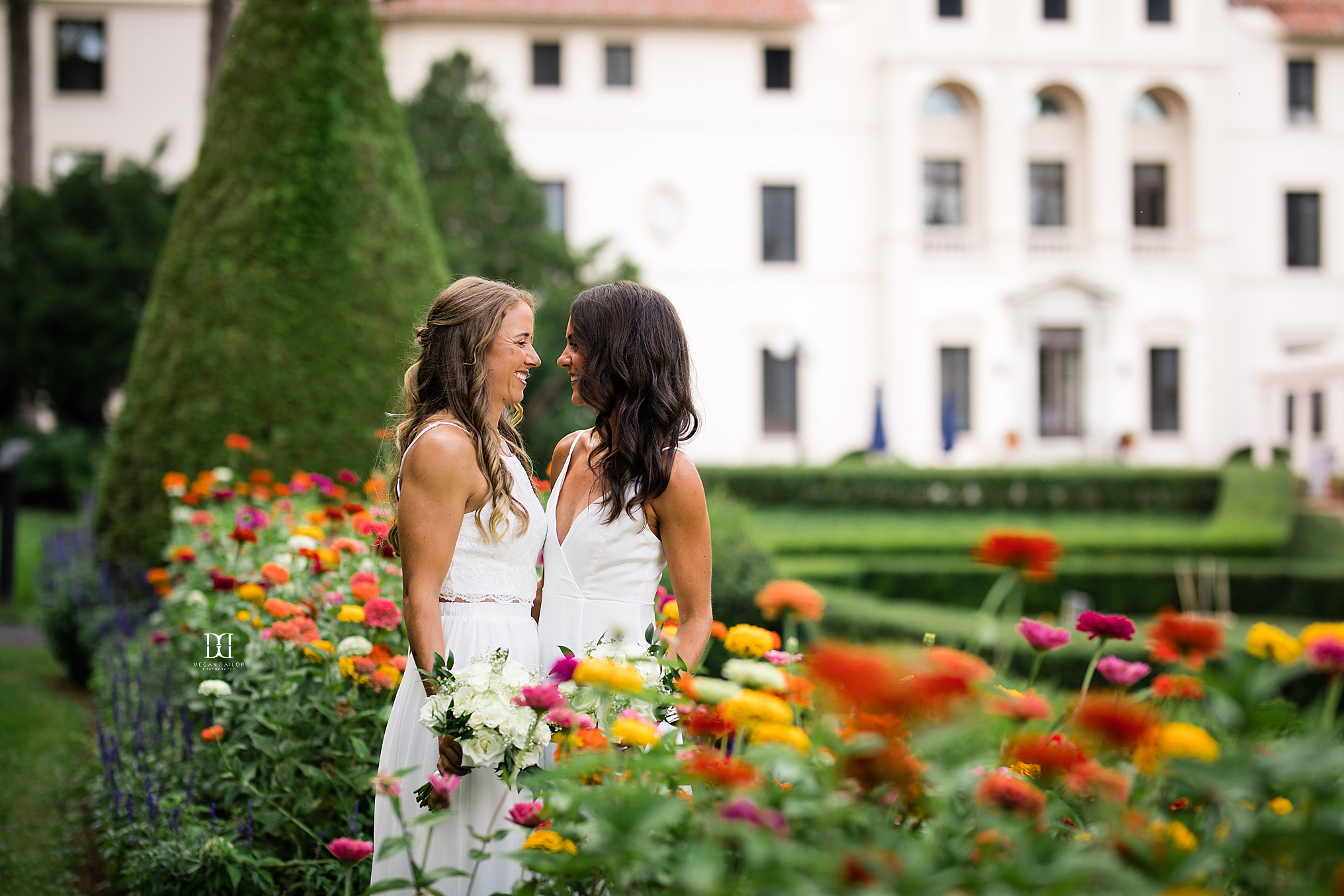 Lexi and Morgan have such a laid back and playful vibe, it was really fun to photograph them.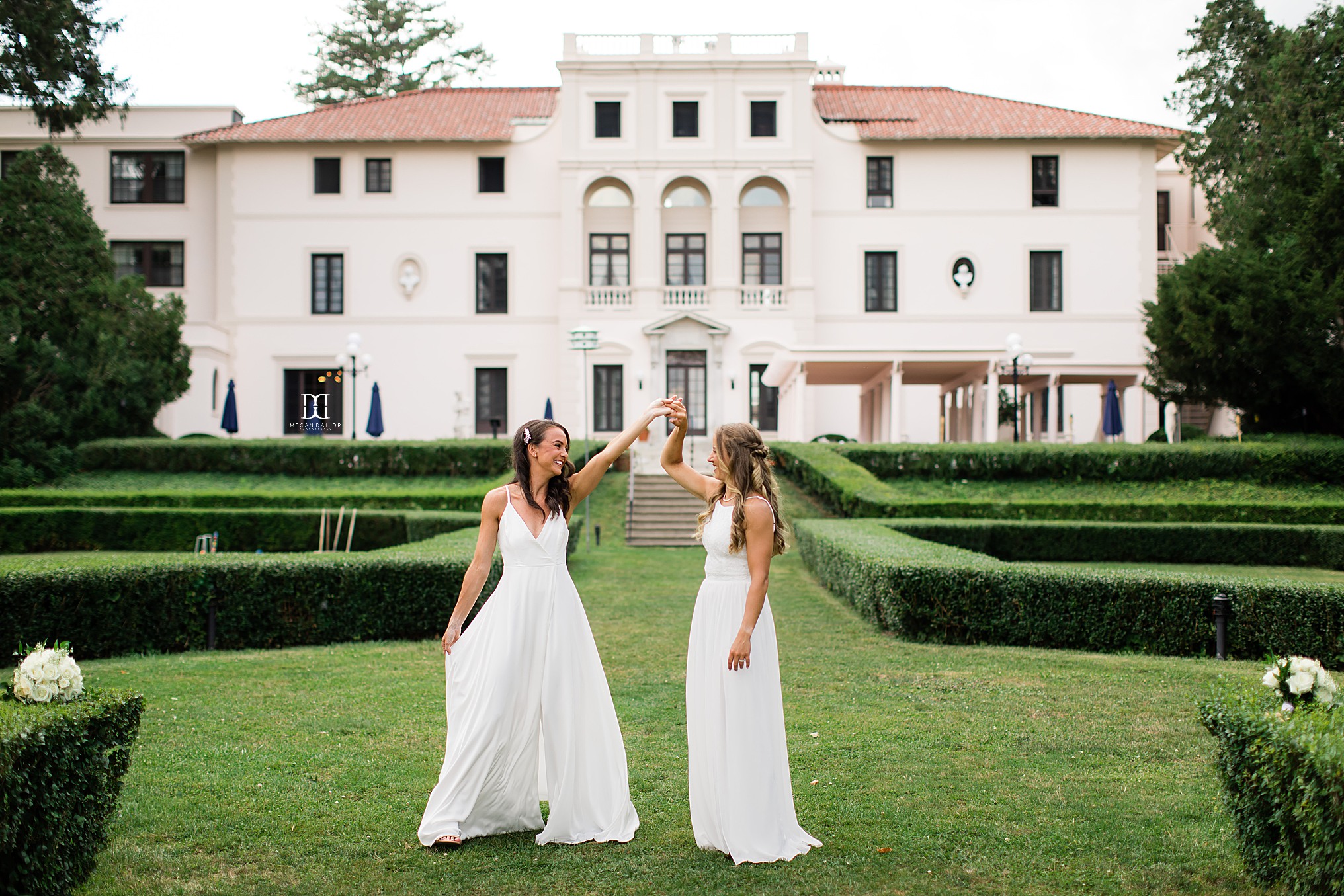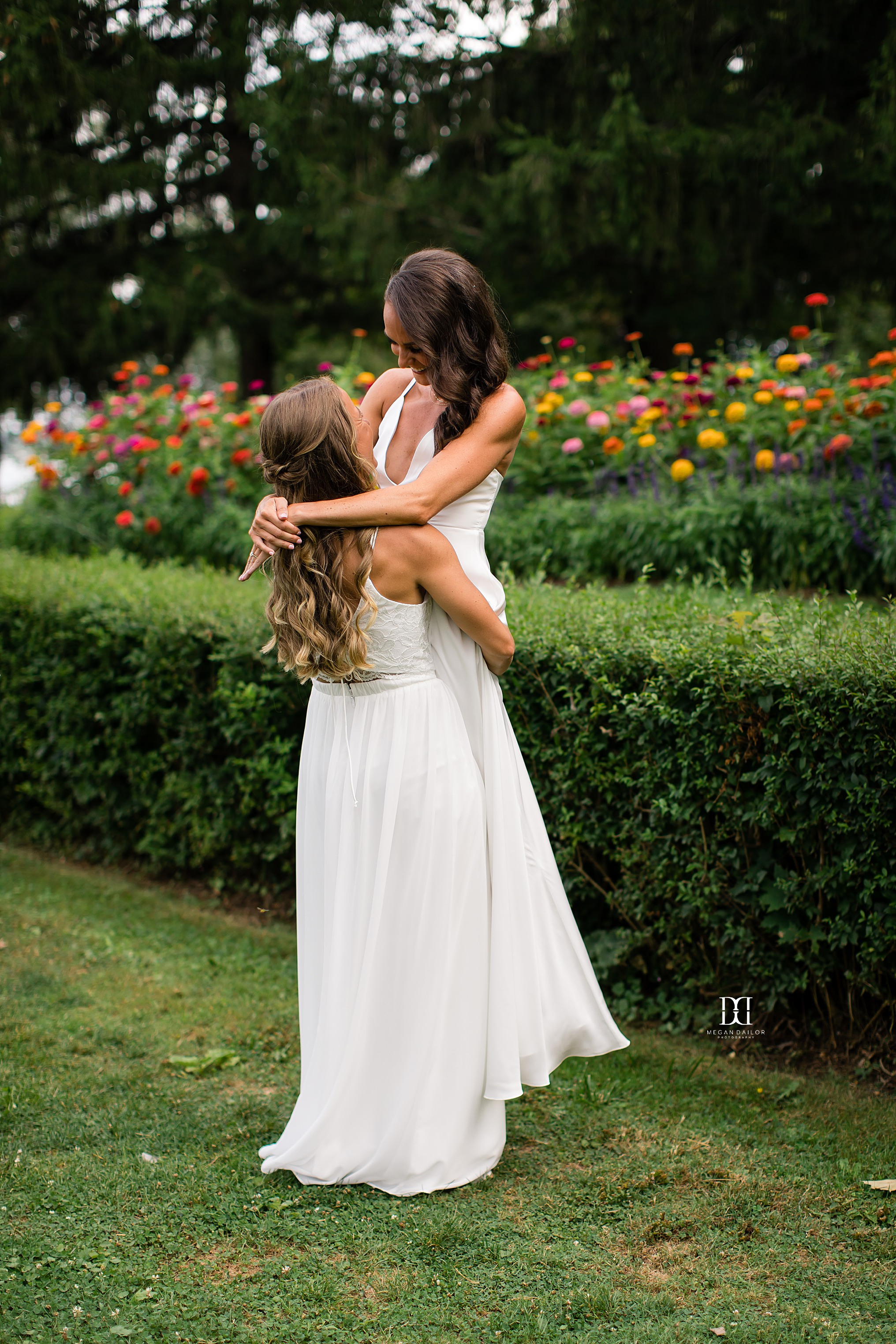 We had some fun 🙂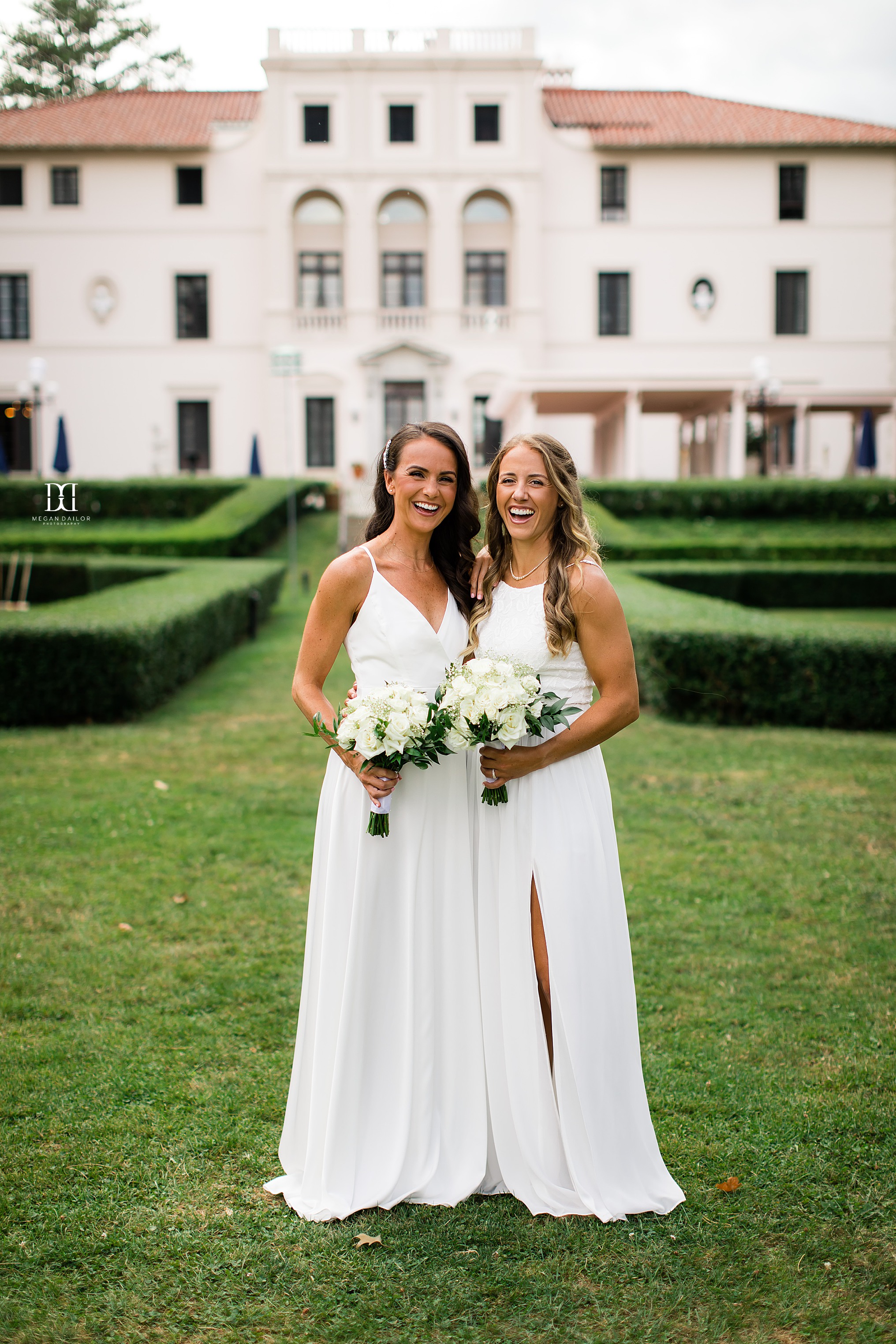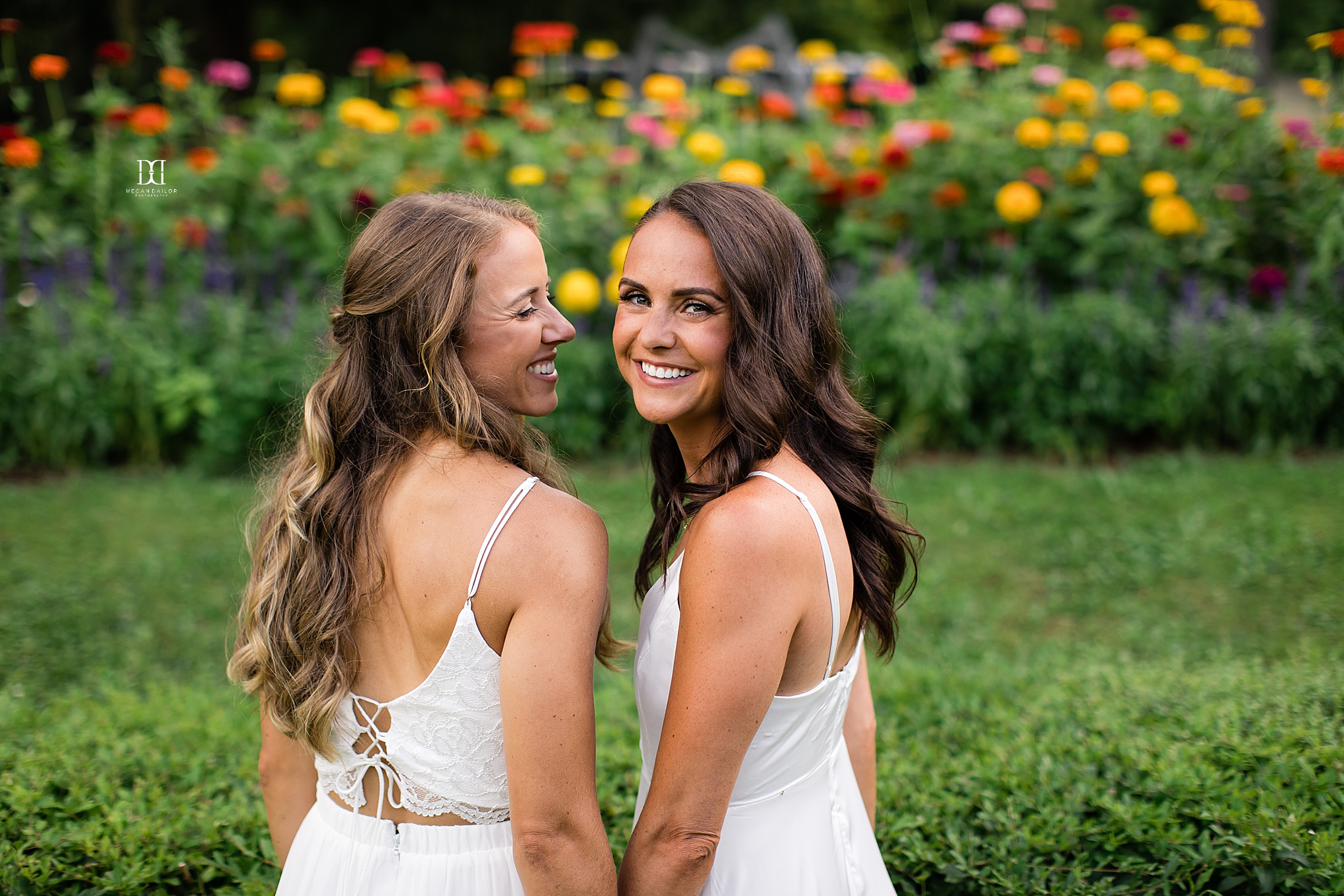 This is the vibe you want to have with the person you're marrying. It's life long happiness, right here.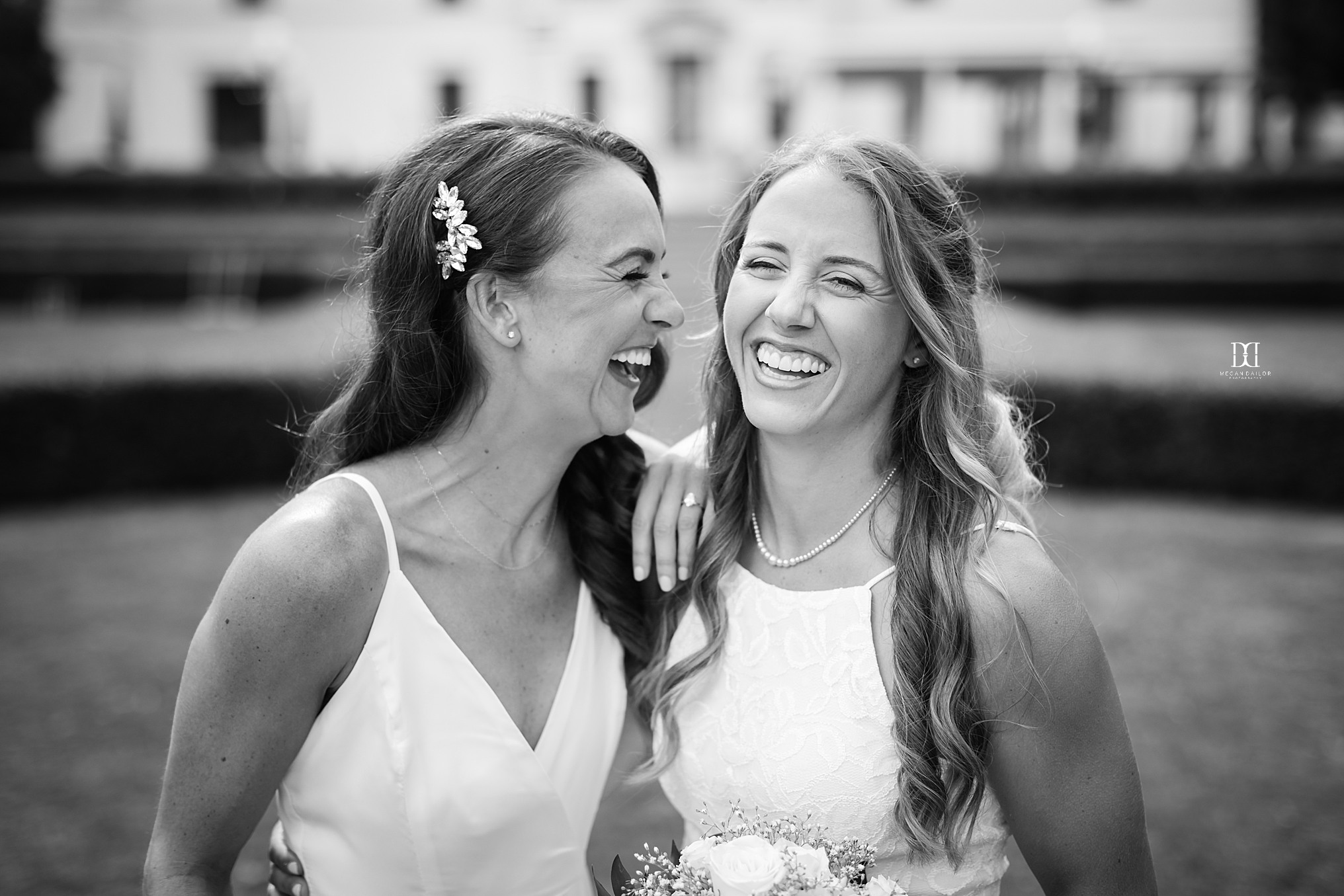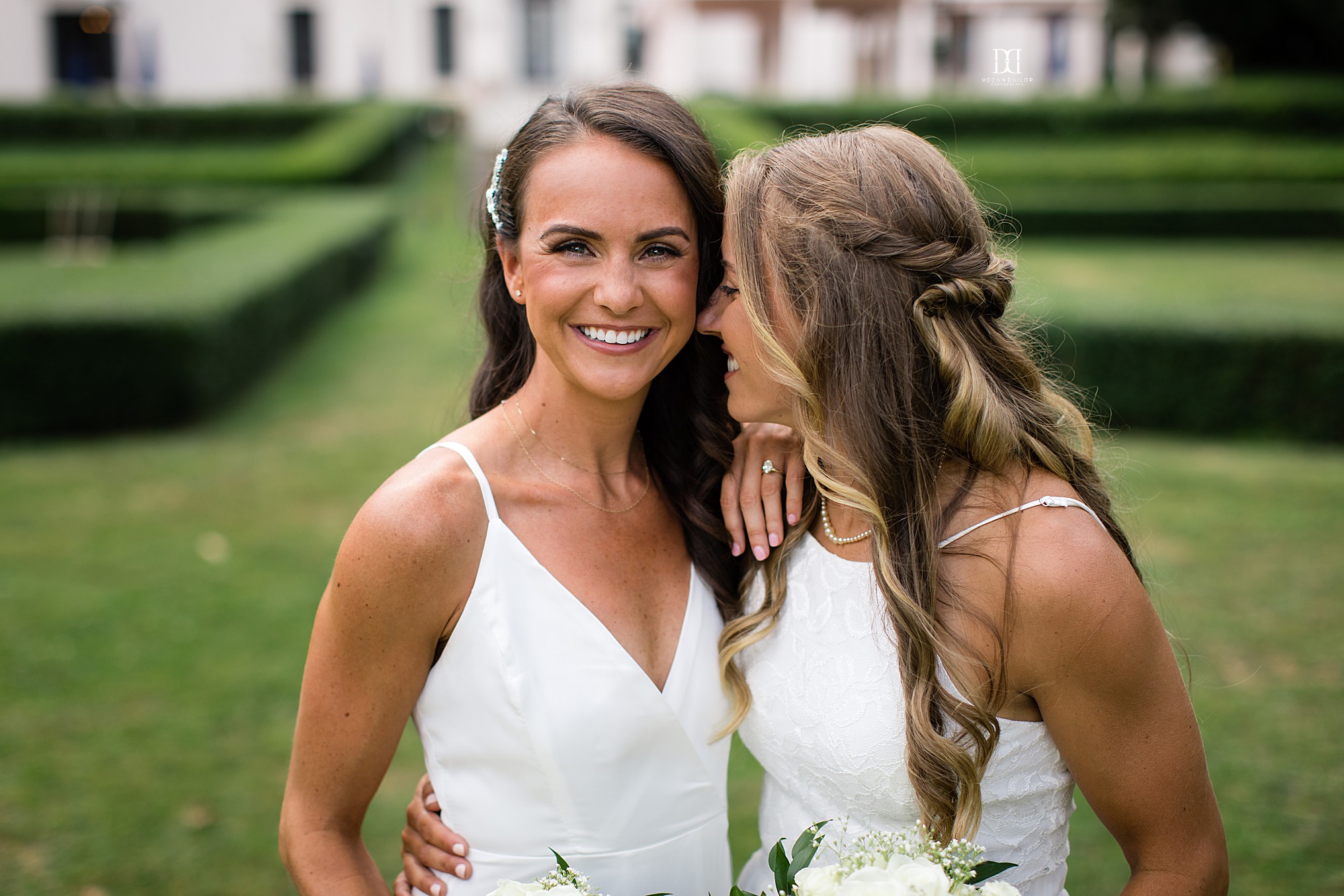 Morgan and Lexi's flawless makeup and hair by Riki Lebied at Syracuse Makeup Artistry and Dana Rinaldo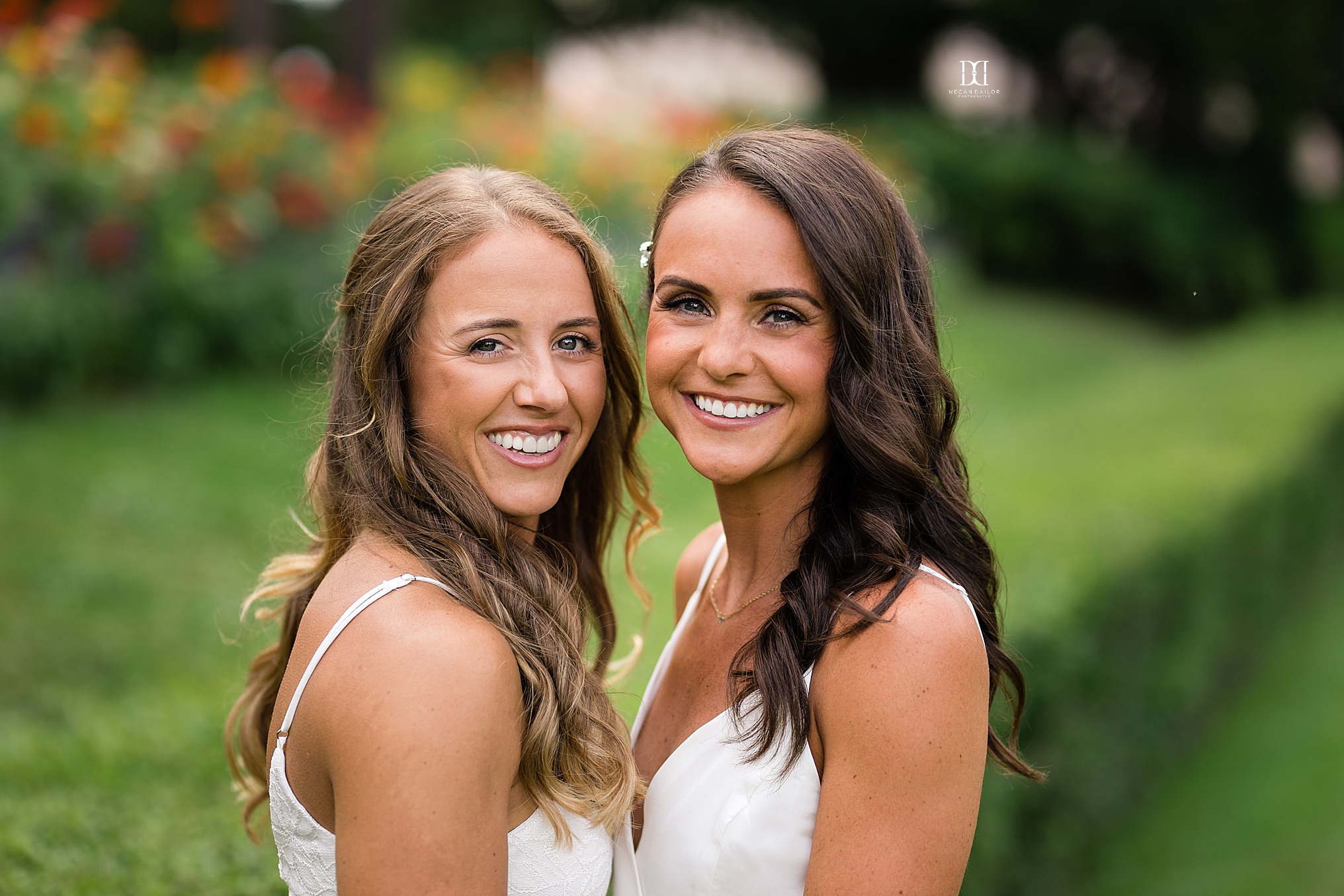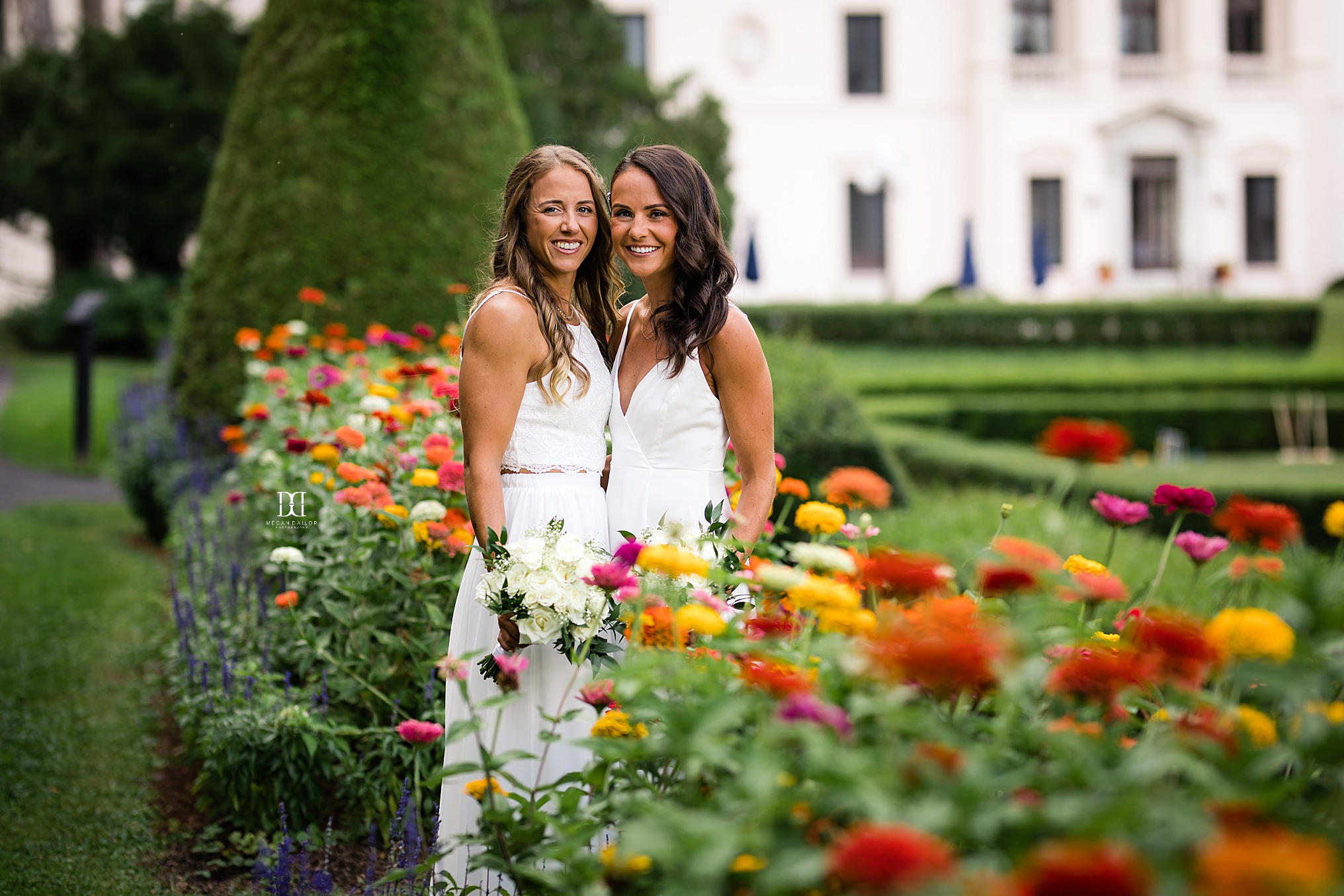 Two families becoming one <3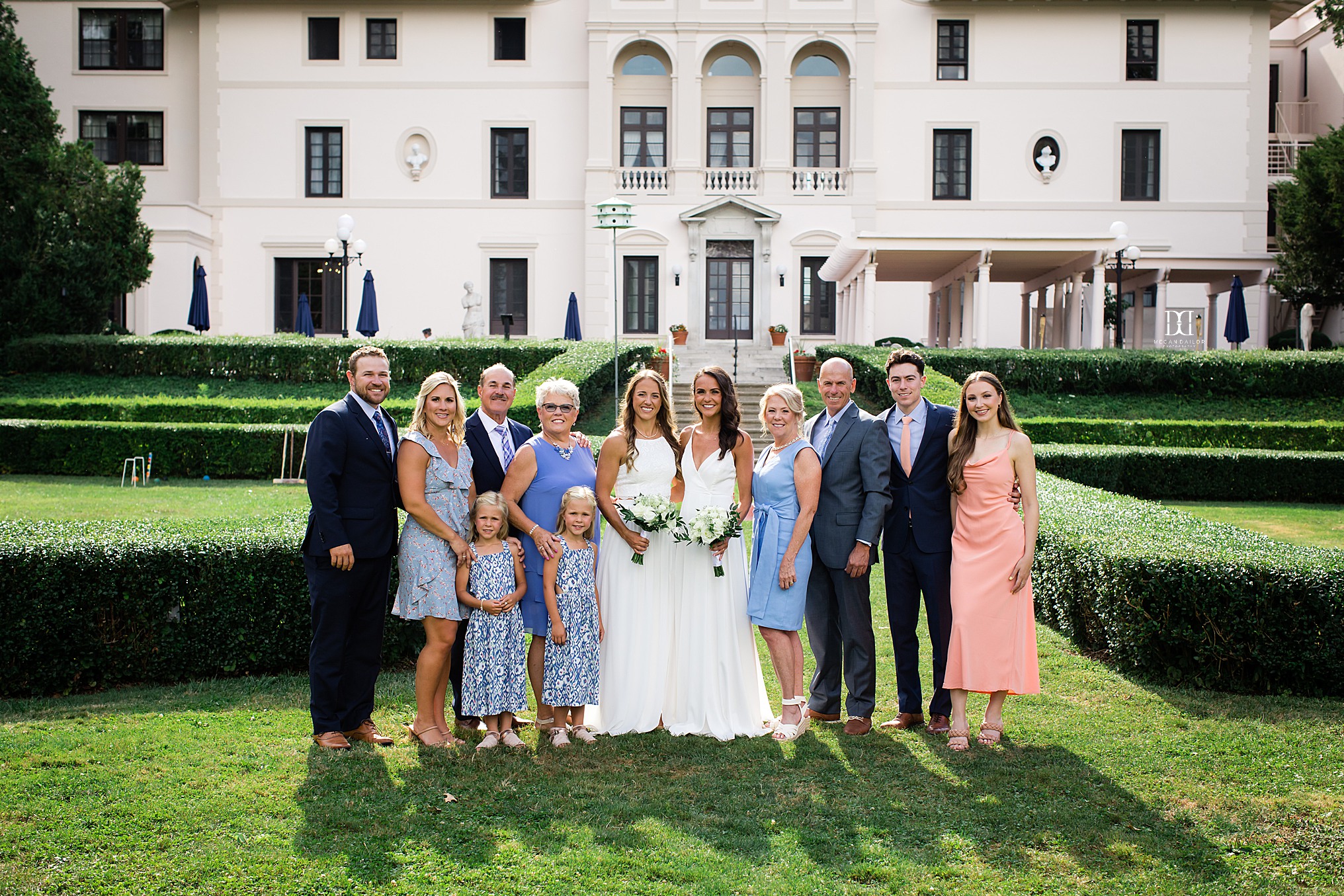 When we wrapped up the Geneva on the Lake wedding photos, it was time to head over to the ceremony!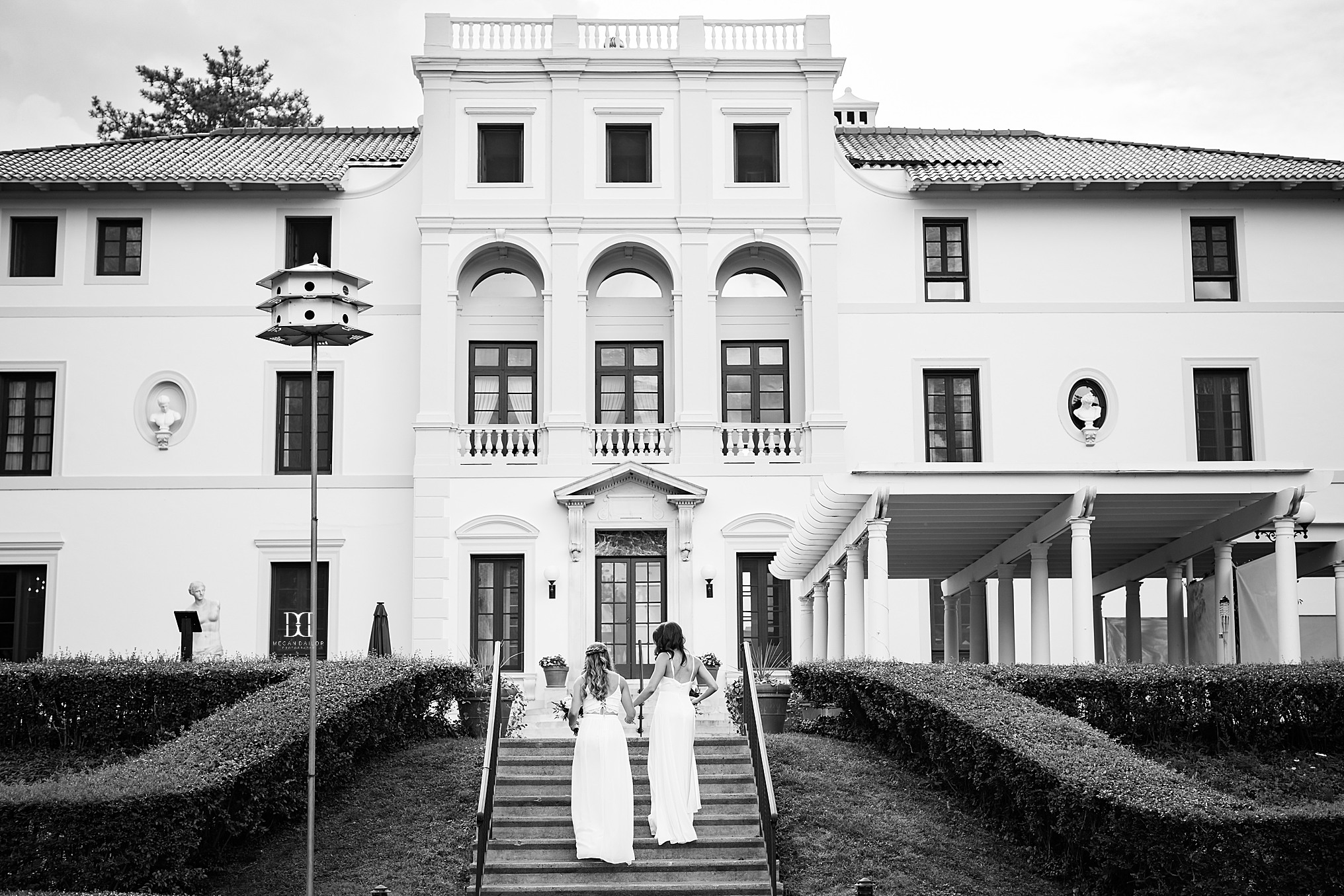 The wedding ceremony and dinner was held at the lovely Scout Vineyards! Lexi and Morgan found me through owners Olivia and Dan, whose wedding I photographed last year. I just adore Olivia and Dan, they are such great people. It was delightful to see them again!
Loved seeing the joy on everyone's face... Morgan and her dad...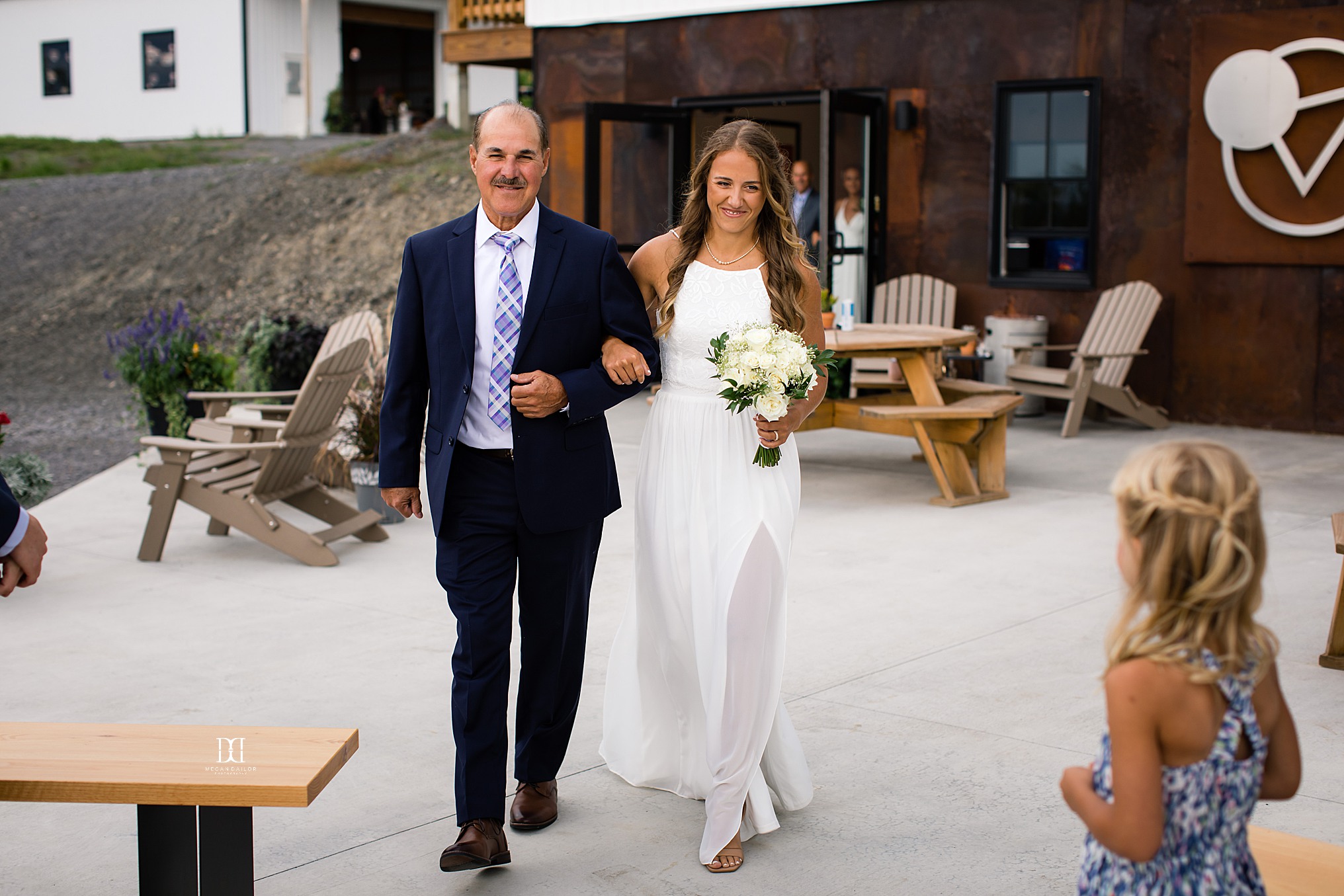 Lexi and her dad...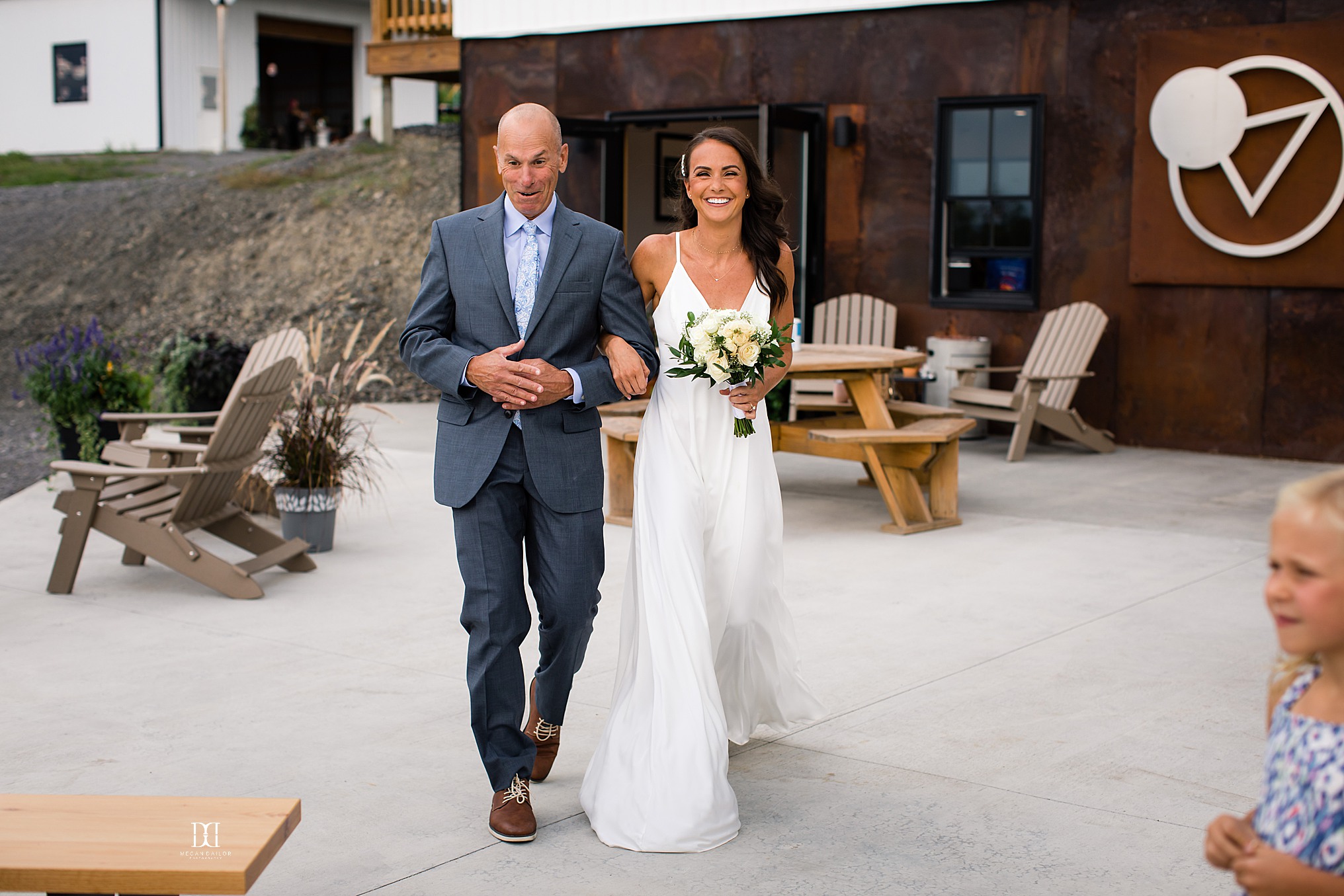 Scout has such a perfect small ceremony spot! The view to the lake is so pretty.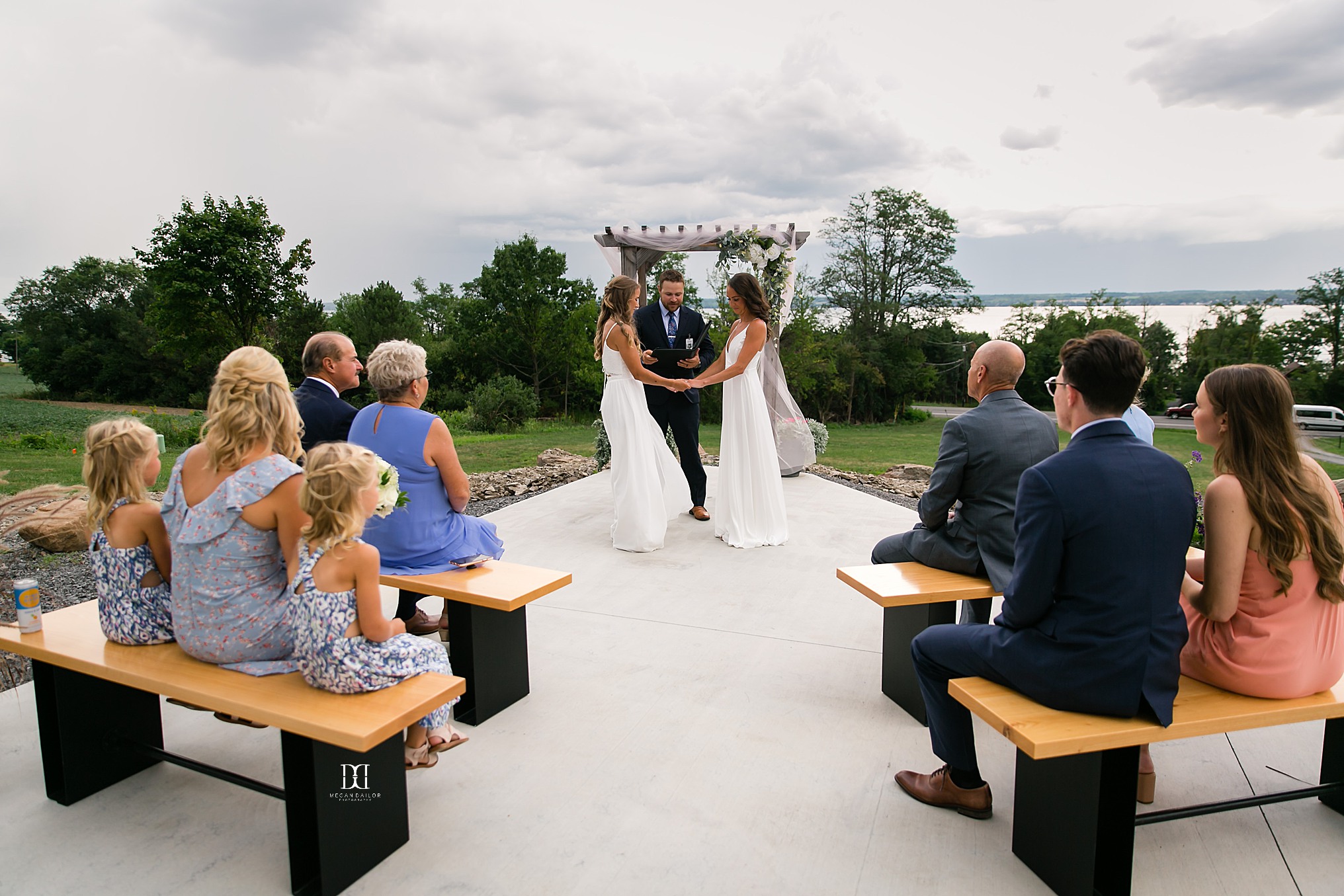 The ceremony was so sweet and funny.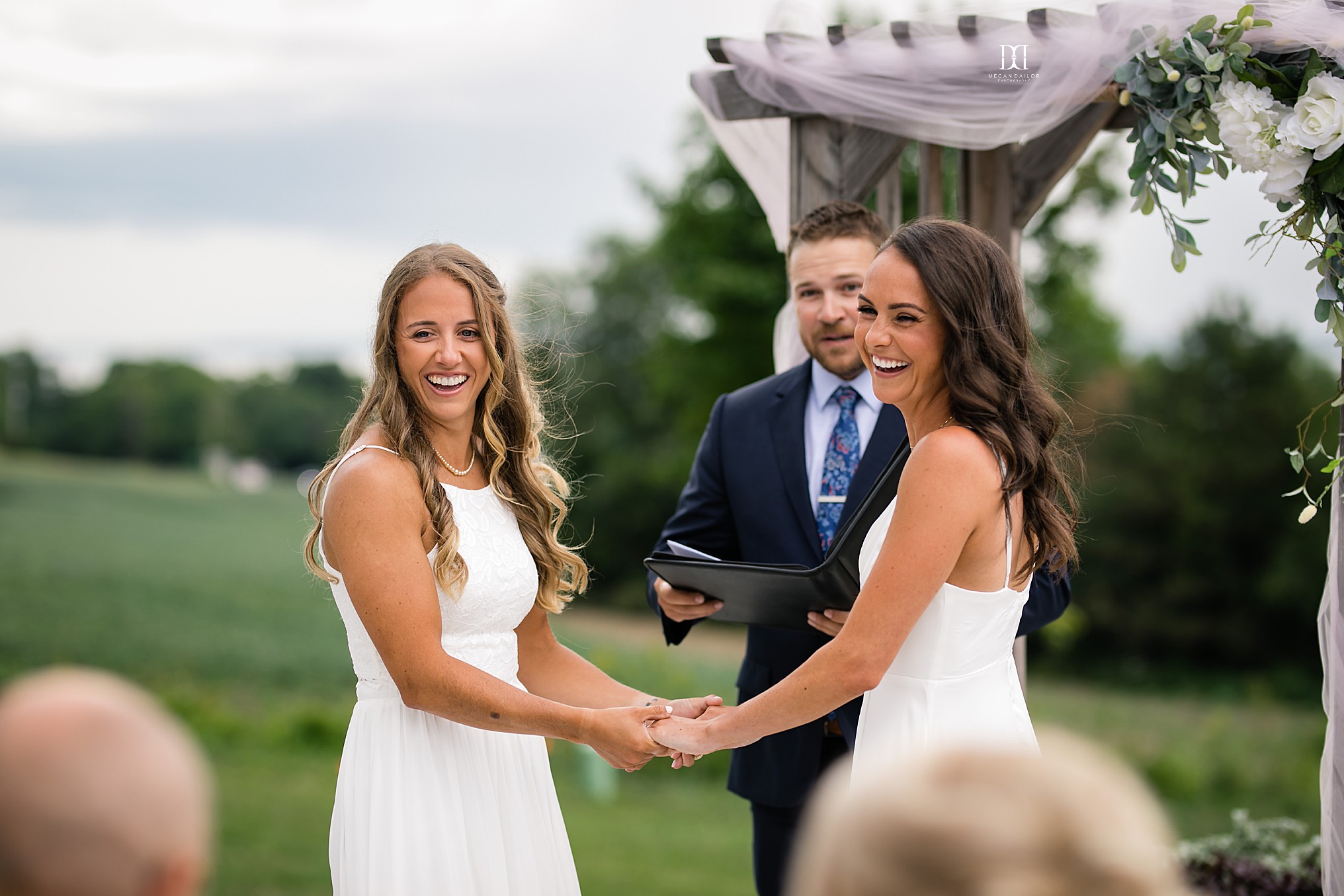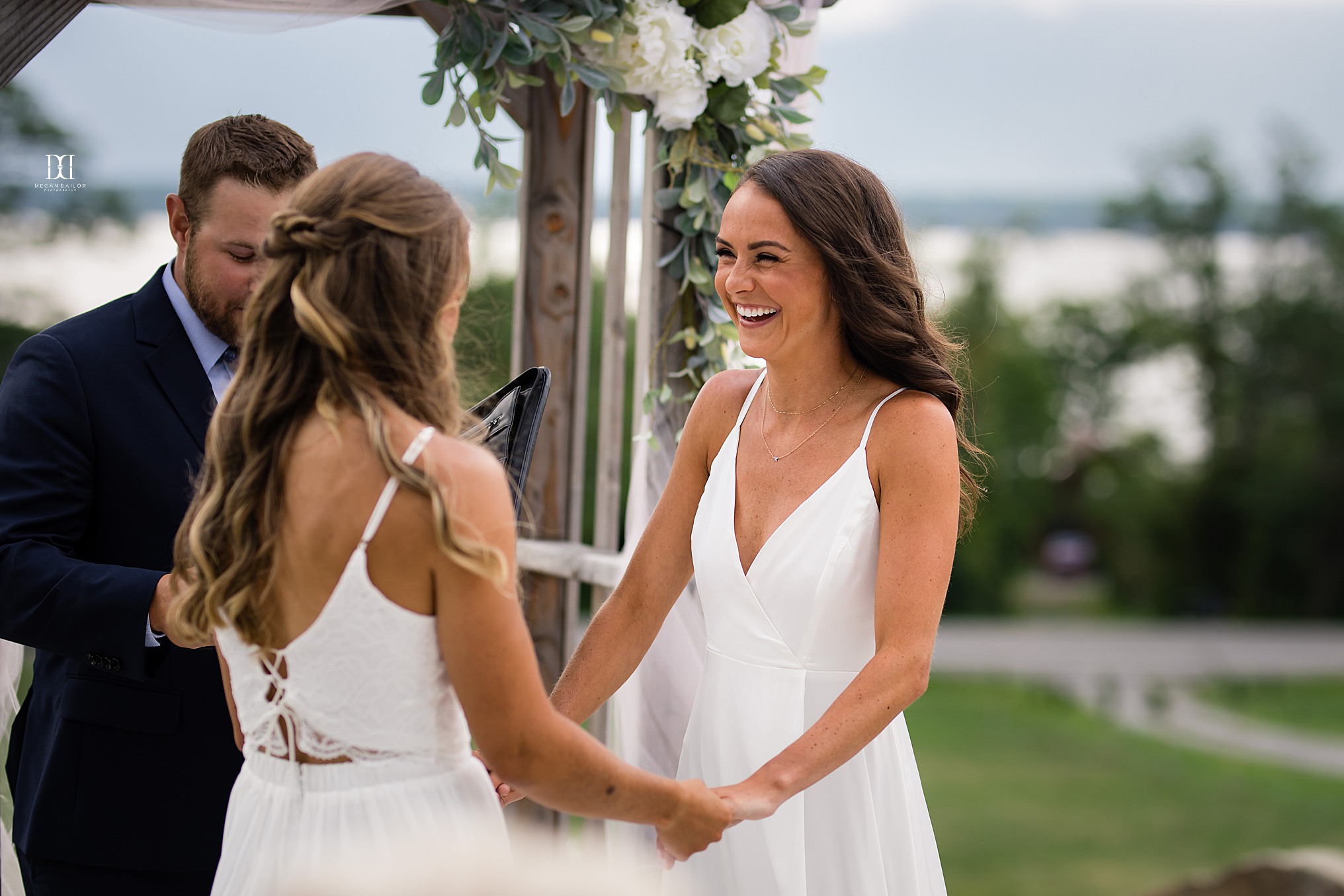 I know I get to see this all the time, but I'll never get tired of seeing the love and emotion families have watching their loved ones marry. It is so truly special to find your person and celebrating it is one of the greatest joys we get to have.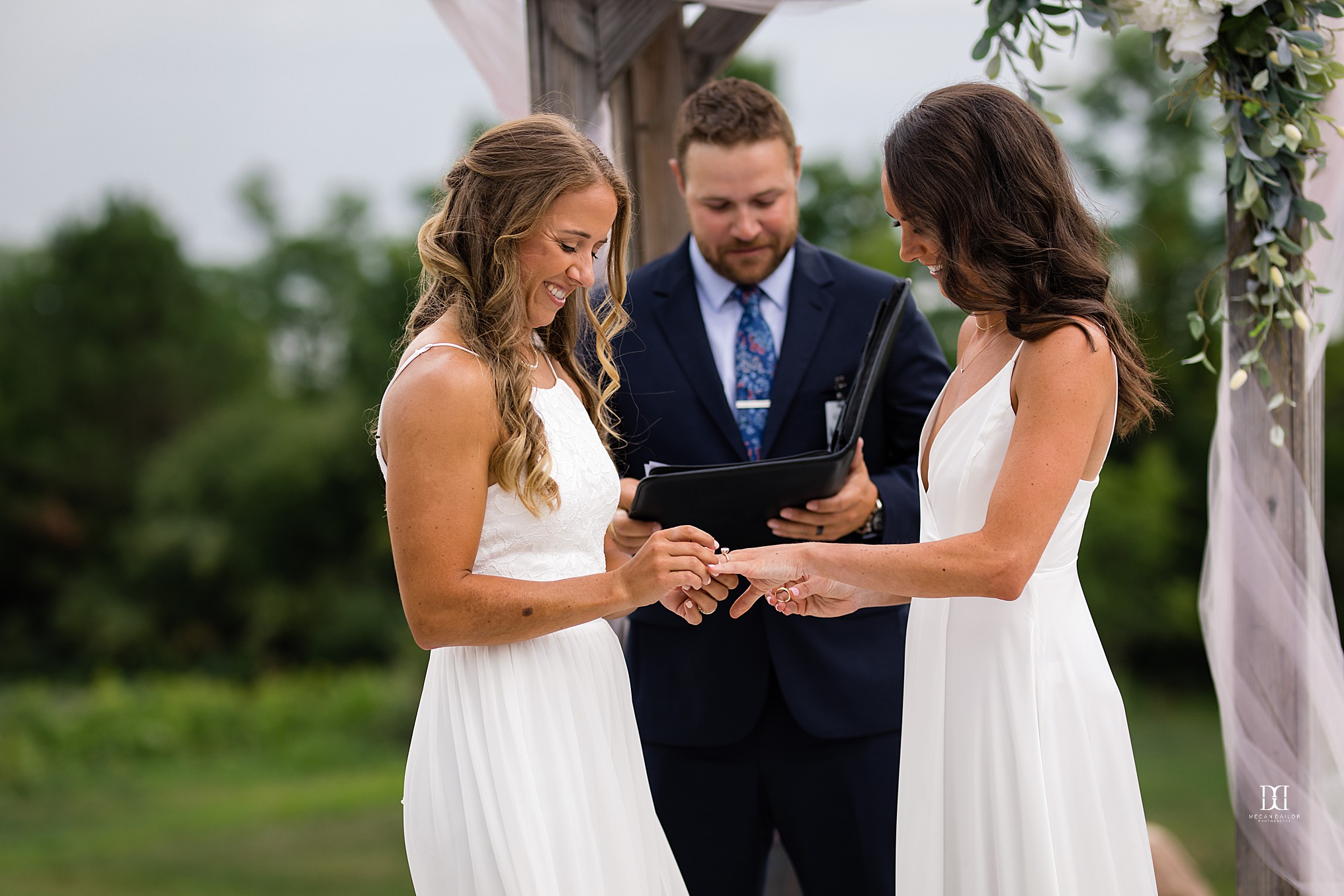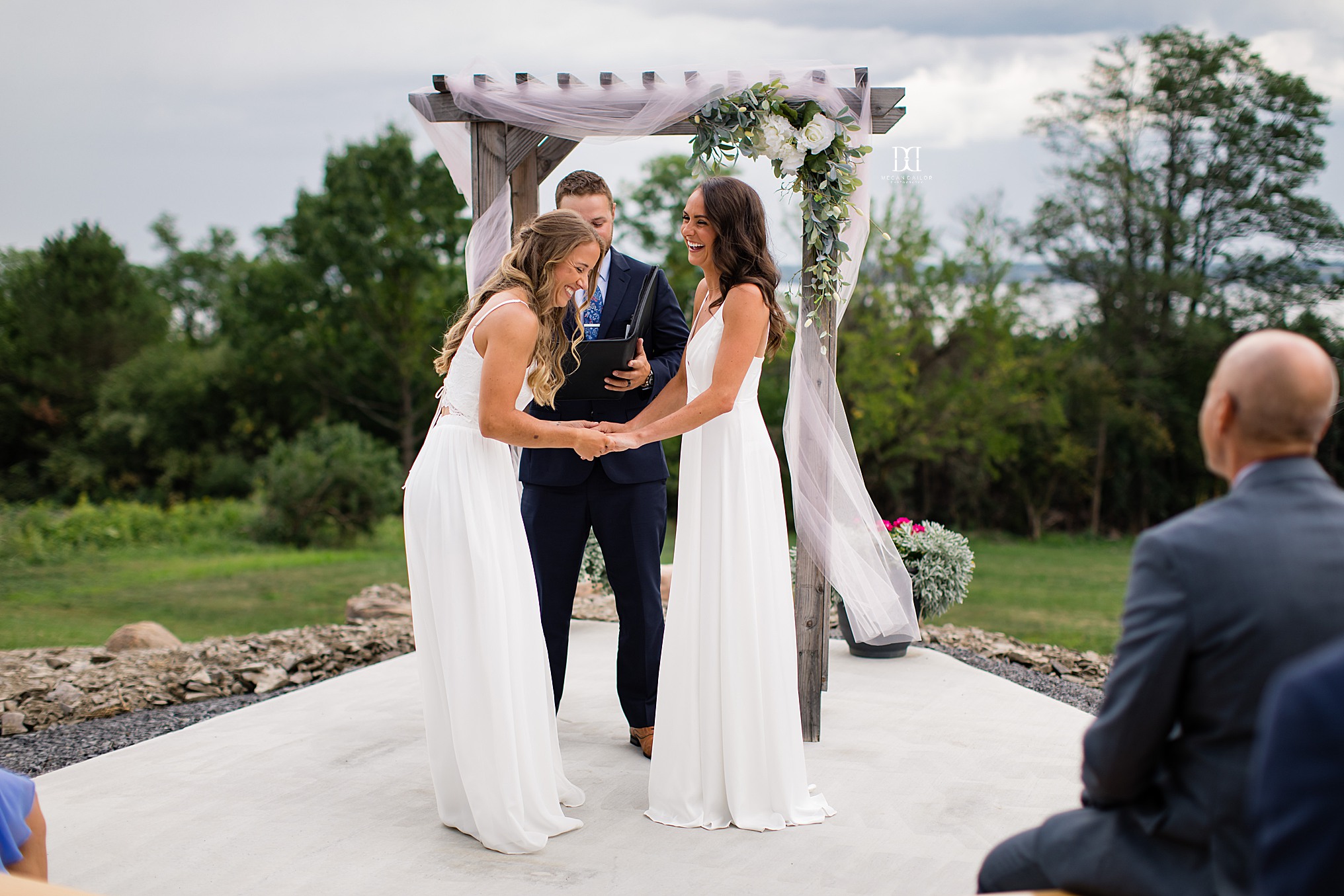 Mrs and Mrs! <3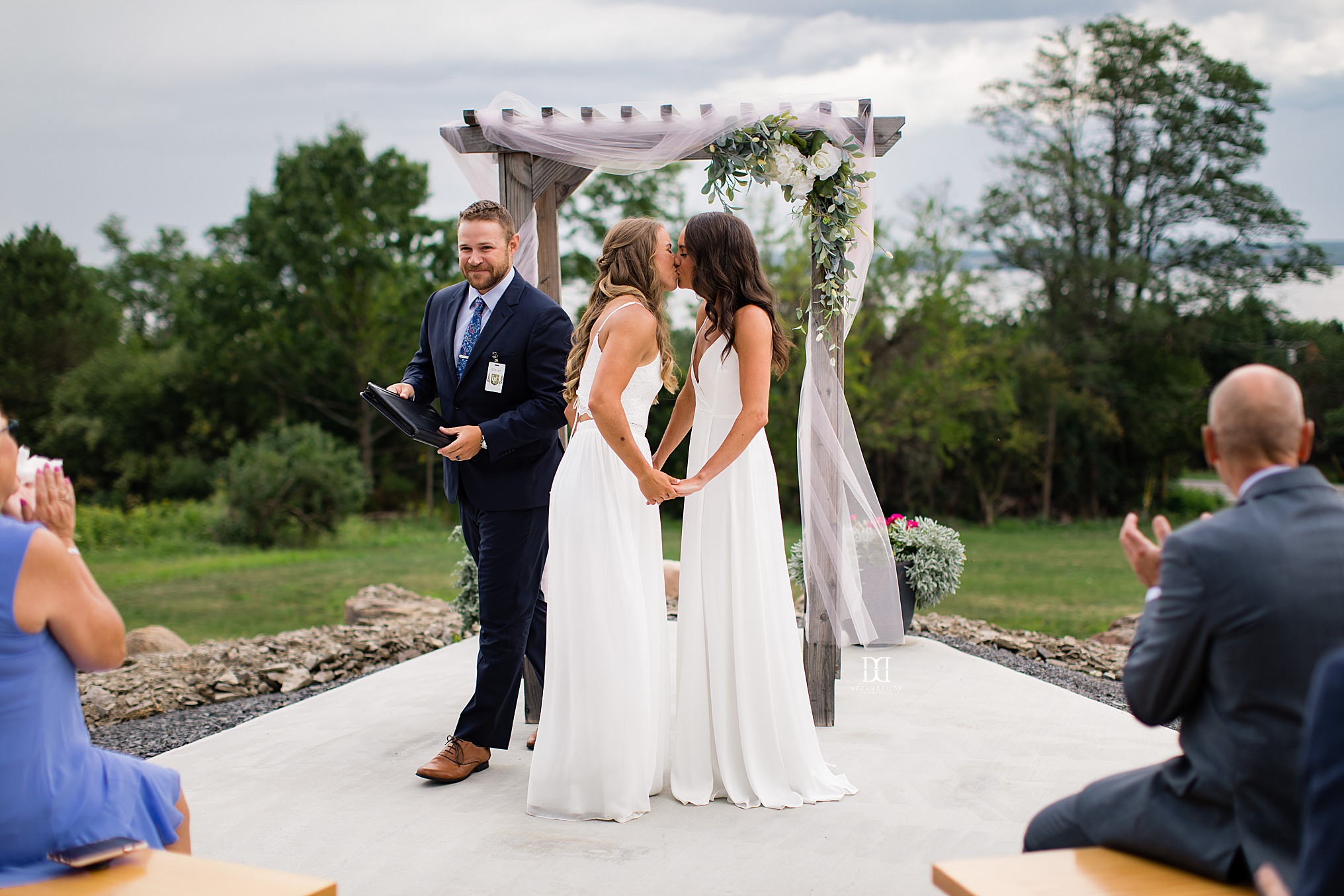 A sweet recessional is one of my favorite moments of the wedding day.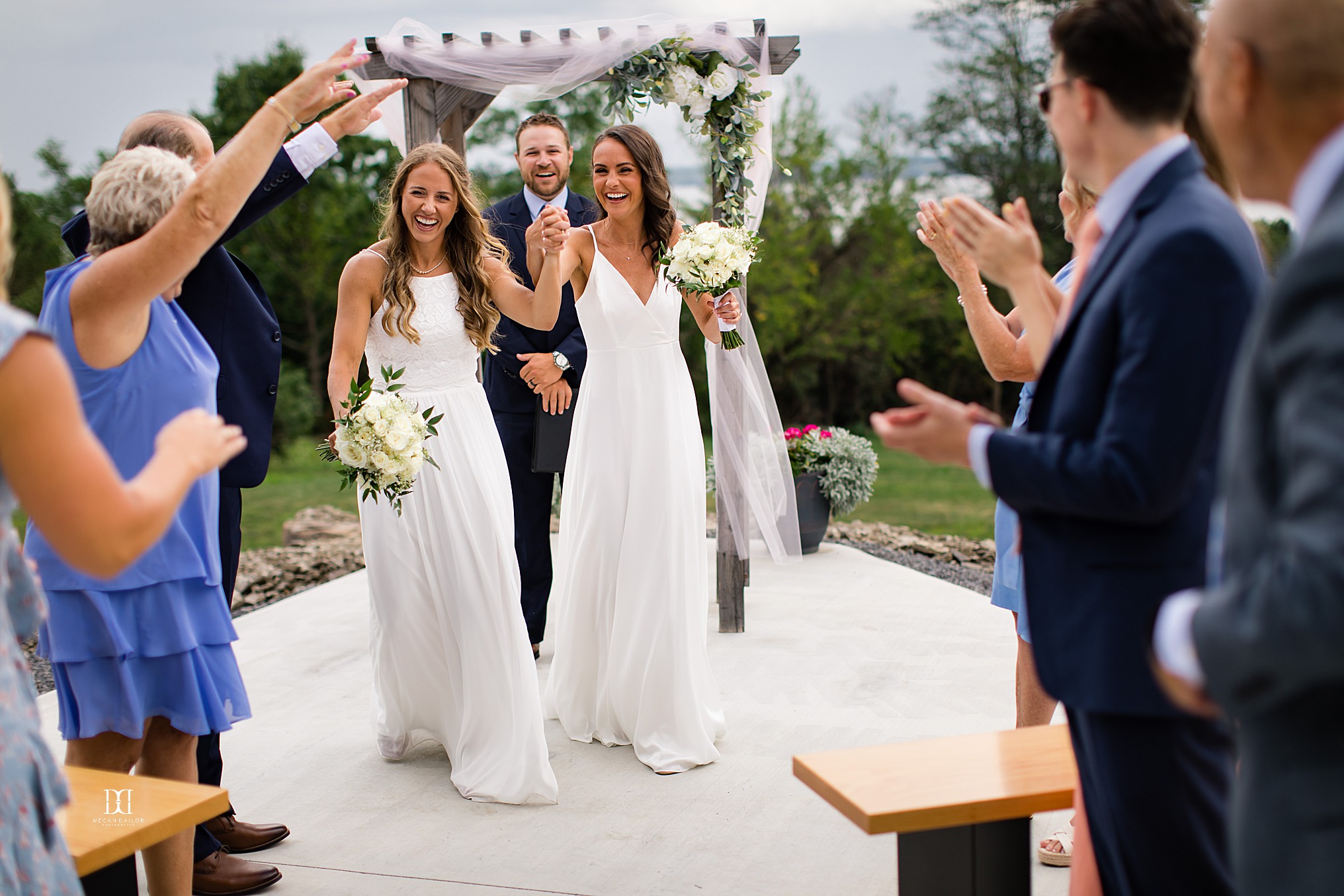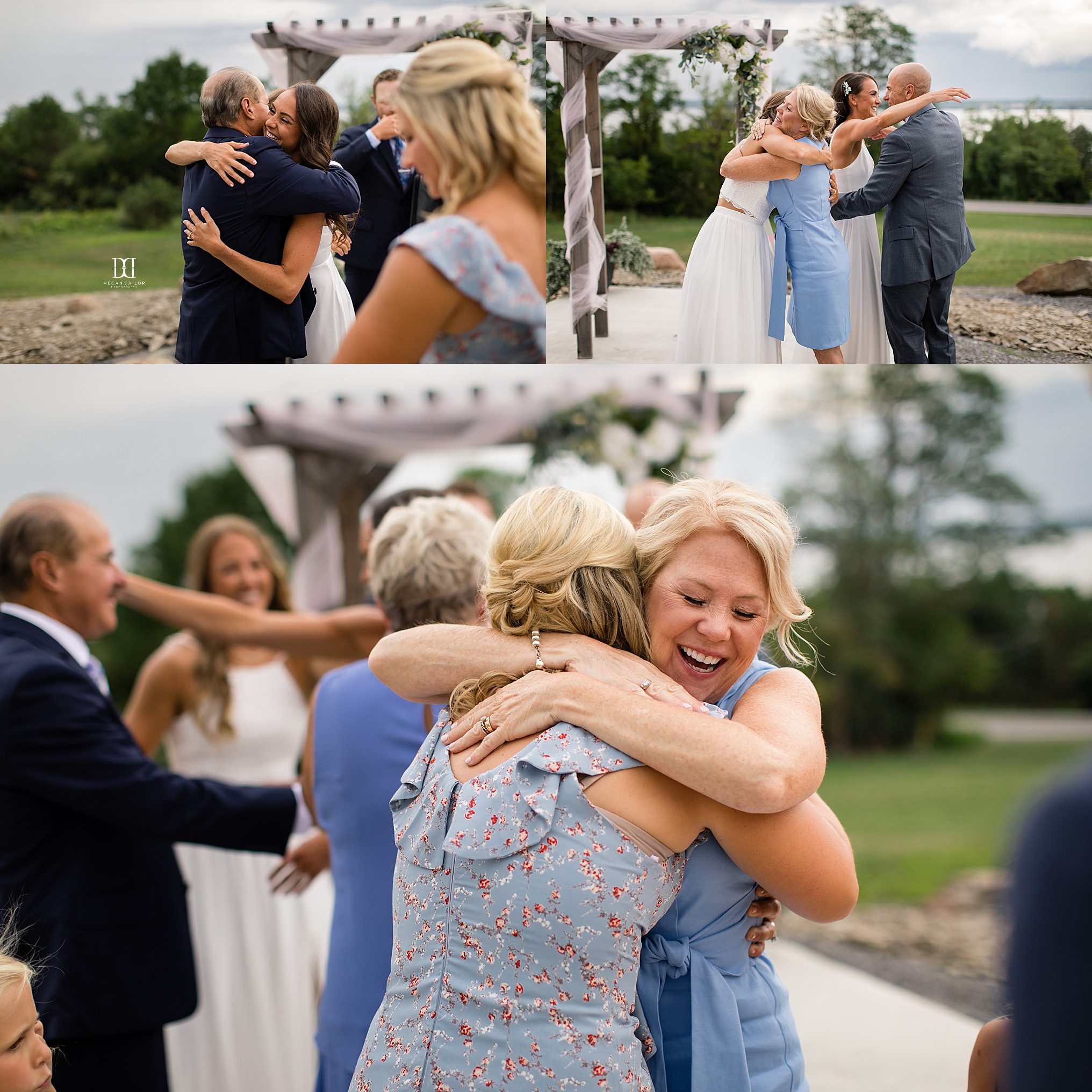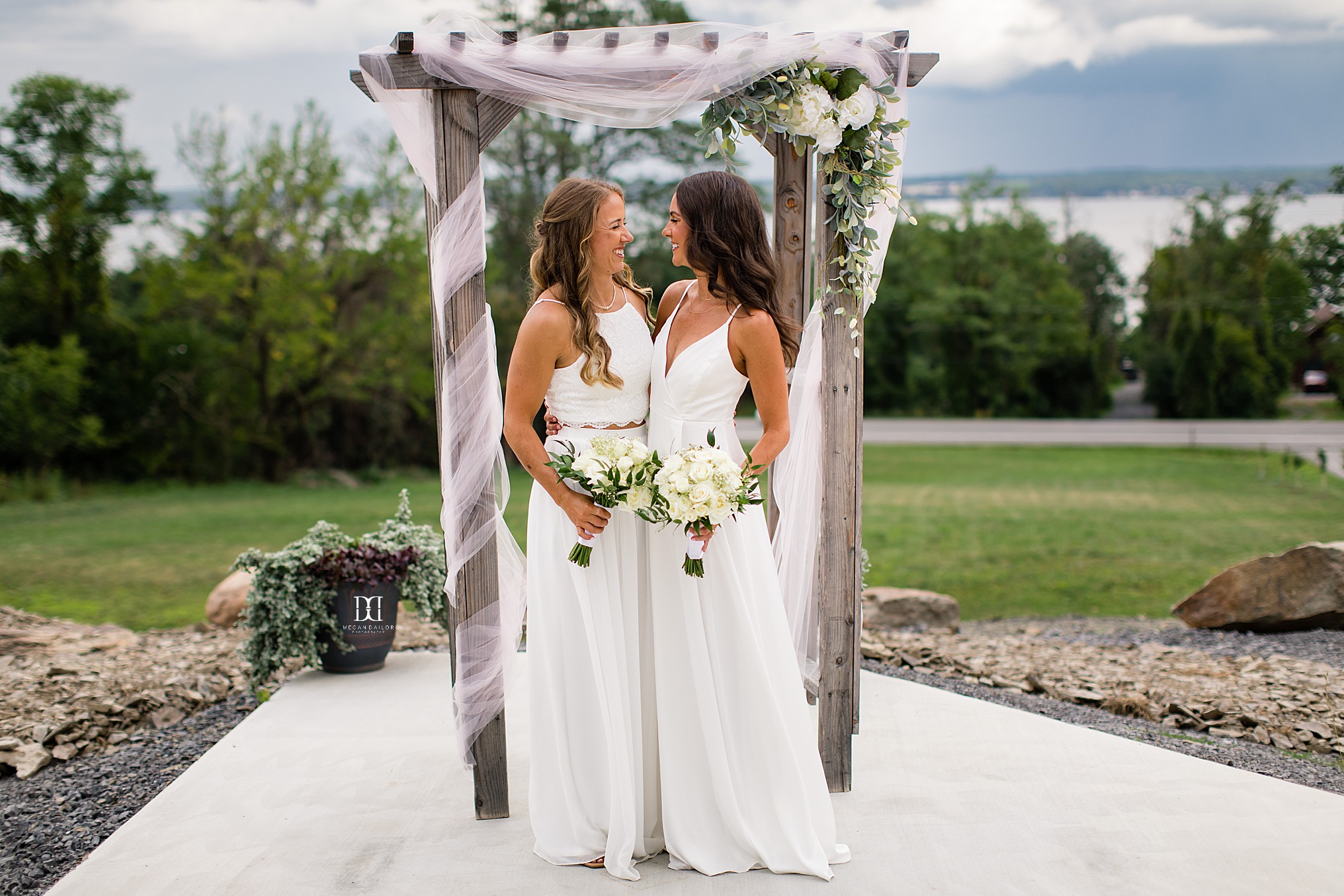 I knew I wanted to do something special again with the lantern installation at Scout (created by Budmen Industries!) so had a little fun with in camera double exposures! Dreamy little moment for this couple.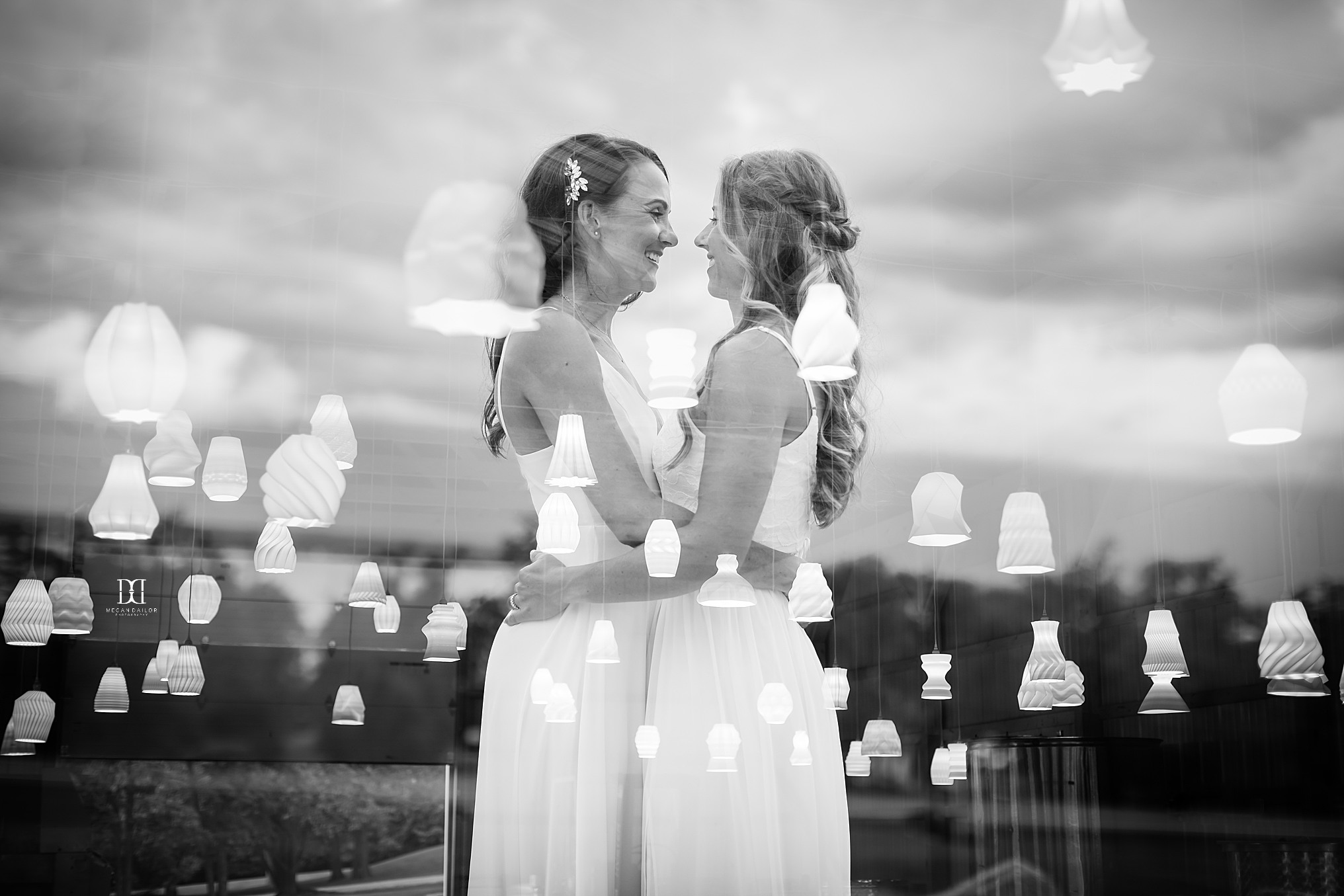 Scout was decked out so perfectly for a tiny and lovely wedding dinner.
Two beautiful brides heading in to their reception!
Scout has some cool, custom games.. it was perfect for the kids! I giant connect four board provided lots of entertainment. Look at the concentration (She won).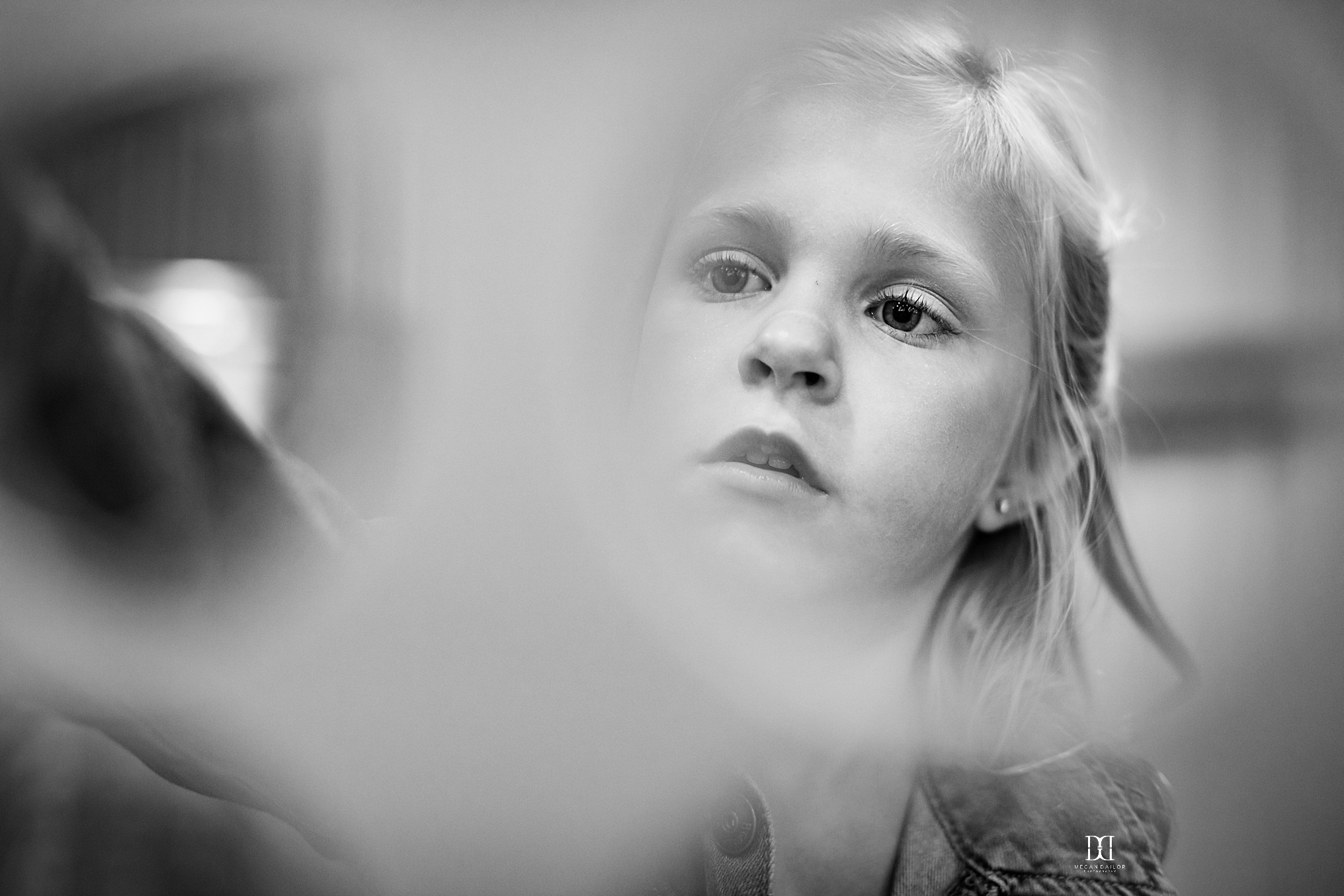 We had a very special guest arriving for photos... moments before she did, the downpour began. She was so excited to see her moms. That little soft nose bite of joy is so cute! Quinn did amazingly well- new place, lots of people, unbelievably loud rain and thunder. Such a very good girl!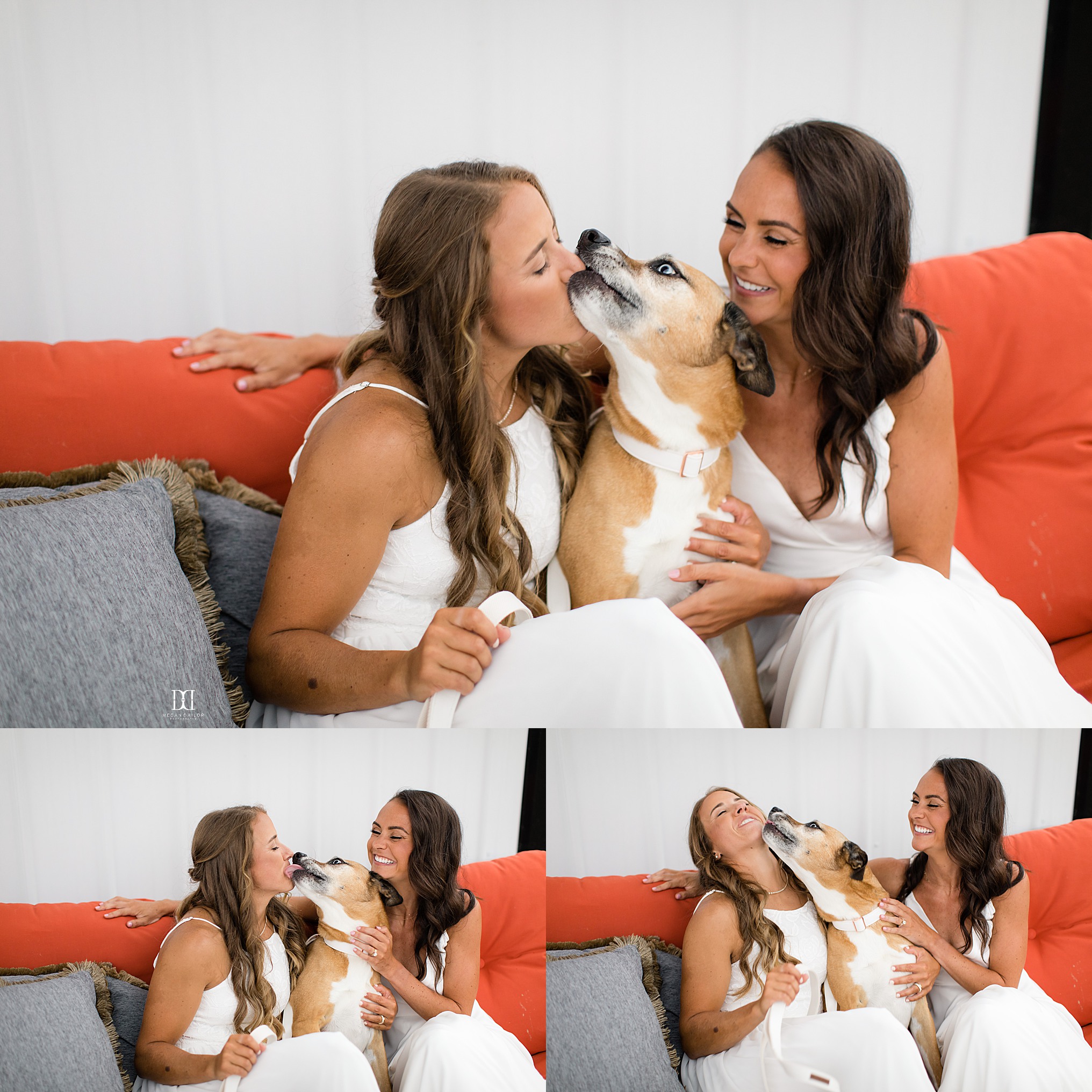 I can't even deal with the amount of lewks she was serving. Like...
What a happy little fam!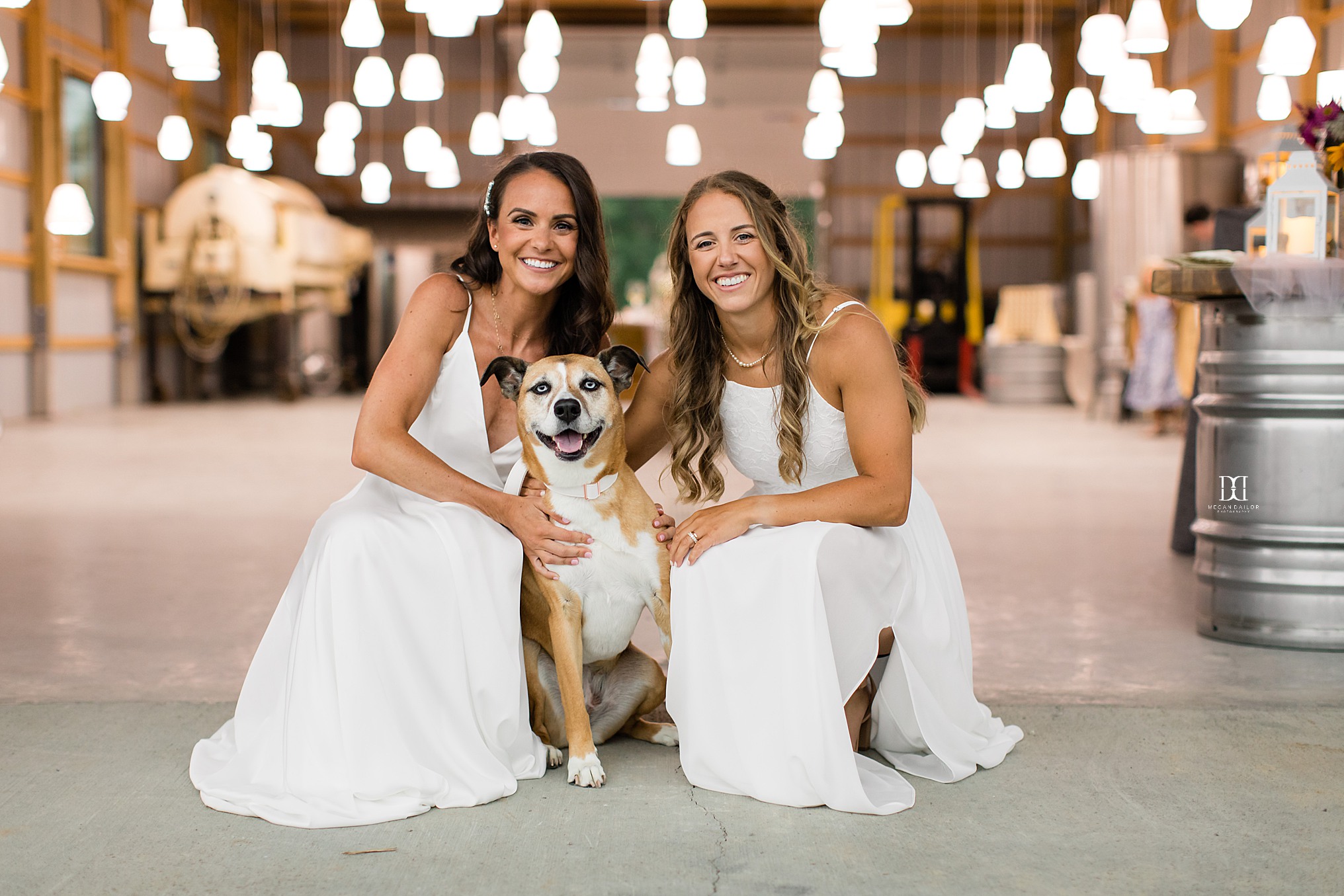 Congratulations to you Morgan and Lexi (and Quinn)! Thank you for having me!!!