Irondequoit Country Club Wedding Photos
I love enthusiastic, sneaky matchmaking by friends. These people know you, love you and want the best for you. Adorably, that excitement leads to perhaps slightly-less-than subtle scenarios to push the two match-ees together.
Mike and Jessica had been at a party and she caught his eye, but she was in a relationship so of course nothing came of it. Some time later, when Jessica was single, some mutual friends hatched a plan that had all the subtlety of a hand grenade. They decided to host a party and invite them both. Sounds like a pretty chill way to get two people in the same place, right? Except all the guests, and I mean all, were couples... except for Jessica and Mike. I love picturing them realizing it! Thankfully, things went exactly according to plan with the two hitting it off quickly and bragging-rights-forever for the matchmakers, because these two are forever!
Their Irondequoit Country Club wedding photos are full of so much love. As my videographer pal, Tim, astutely observed- Mike is a pretty stoic guy. Friendly and chill, but somewhat reserved. But he absolutely lights up for her. It is so beautiful!
Jessica was so calm as she got ready, it was a nice prep vibe!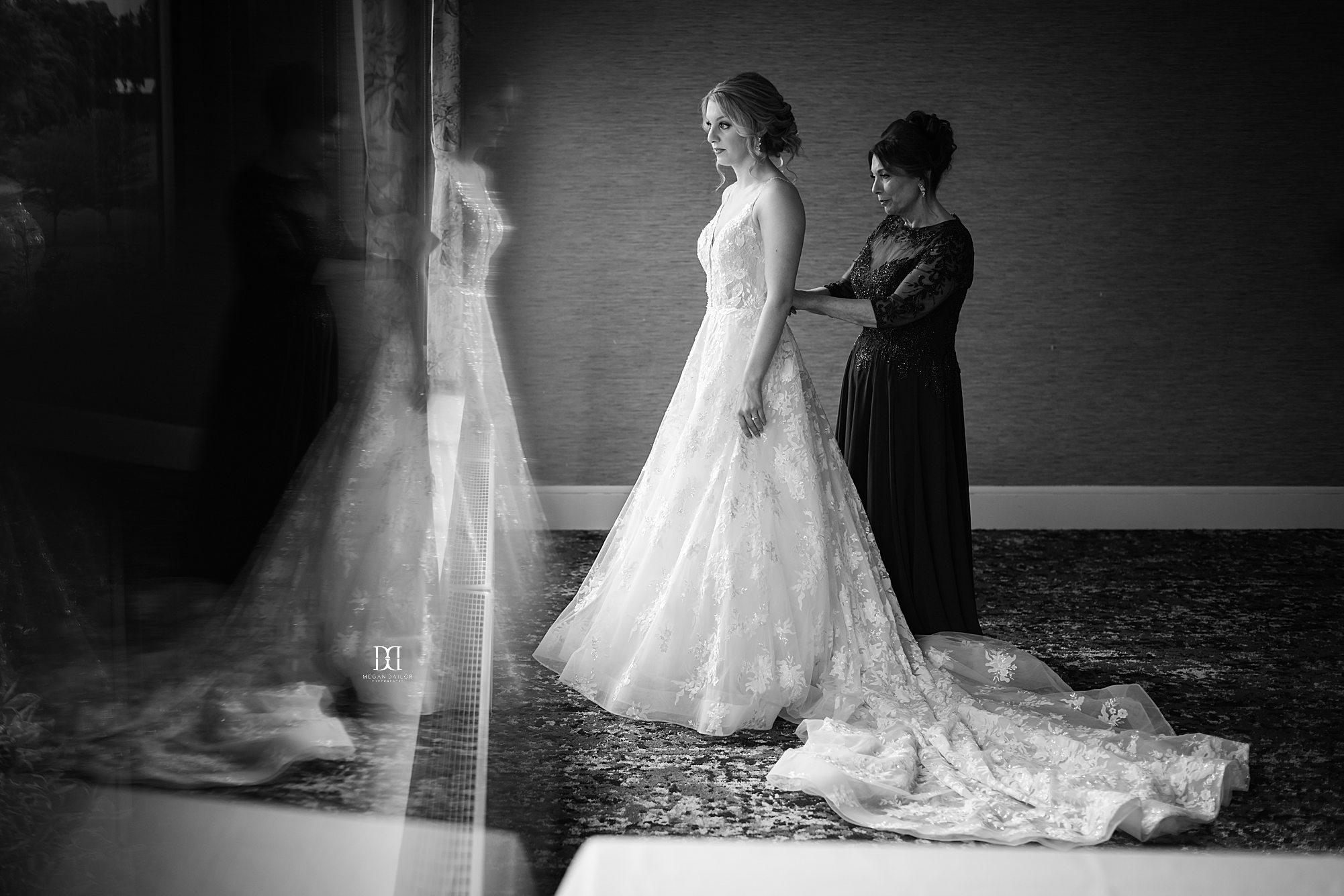 Of course being surrounded by so many loving people helps! Jessica's mom Janet definitely has GOAT MOB status (as confirmed by myself, Tim and coordinator Bryce!)
Cutest EVER. Everyone deserves friends like these.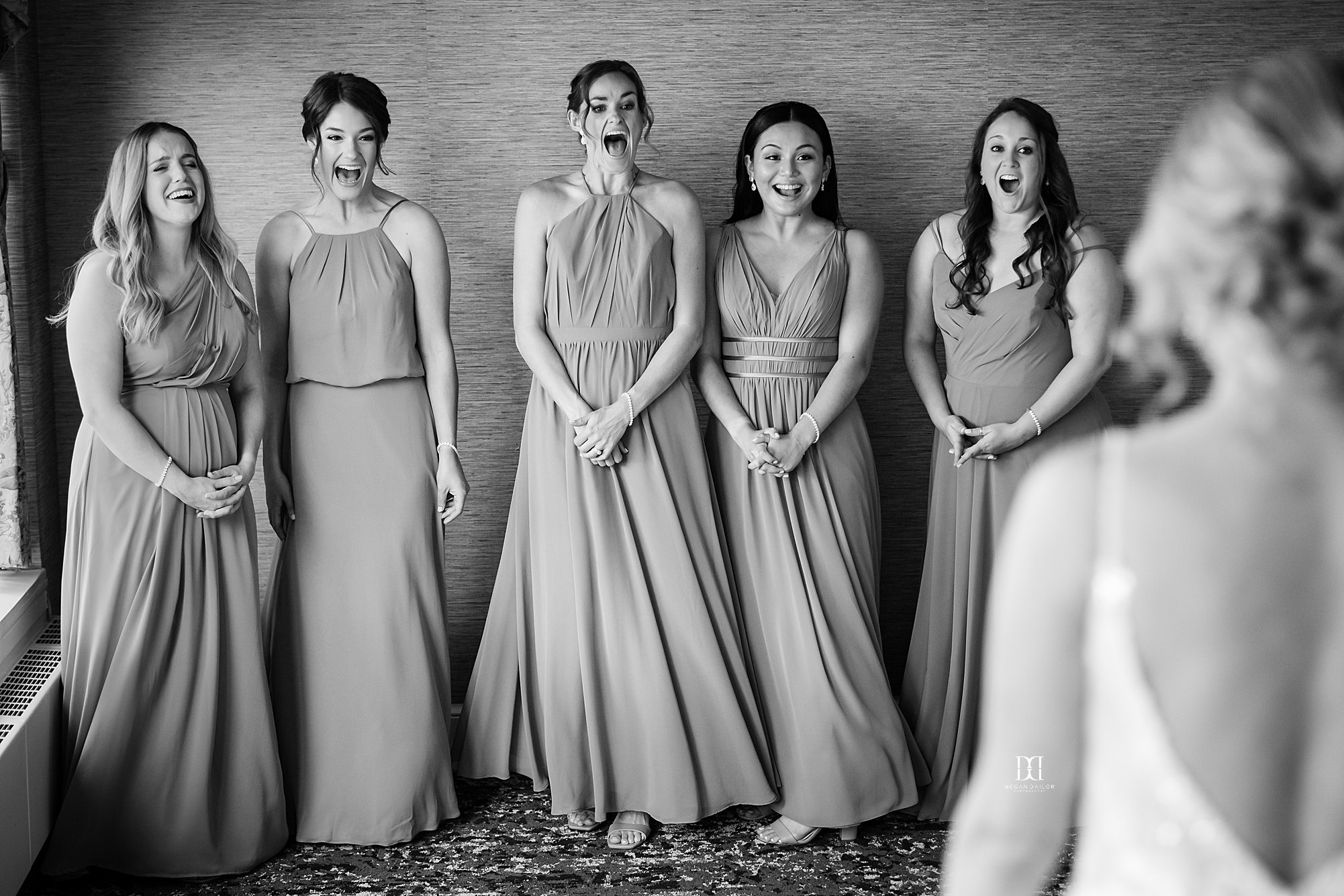 Sweet little first look with dad.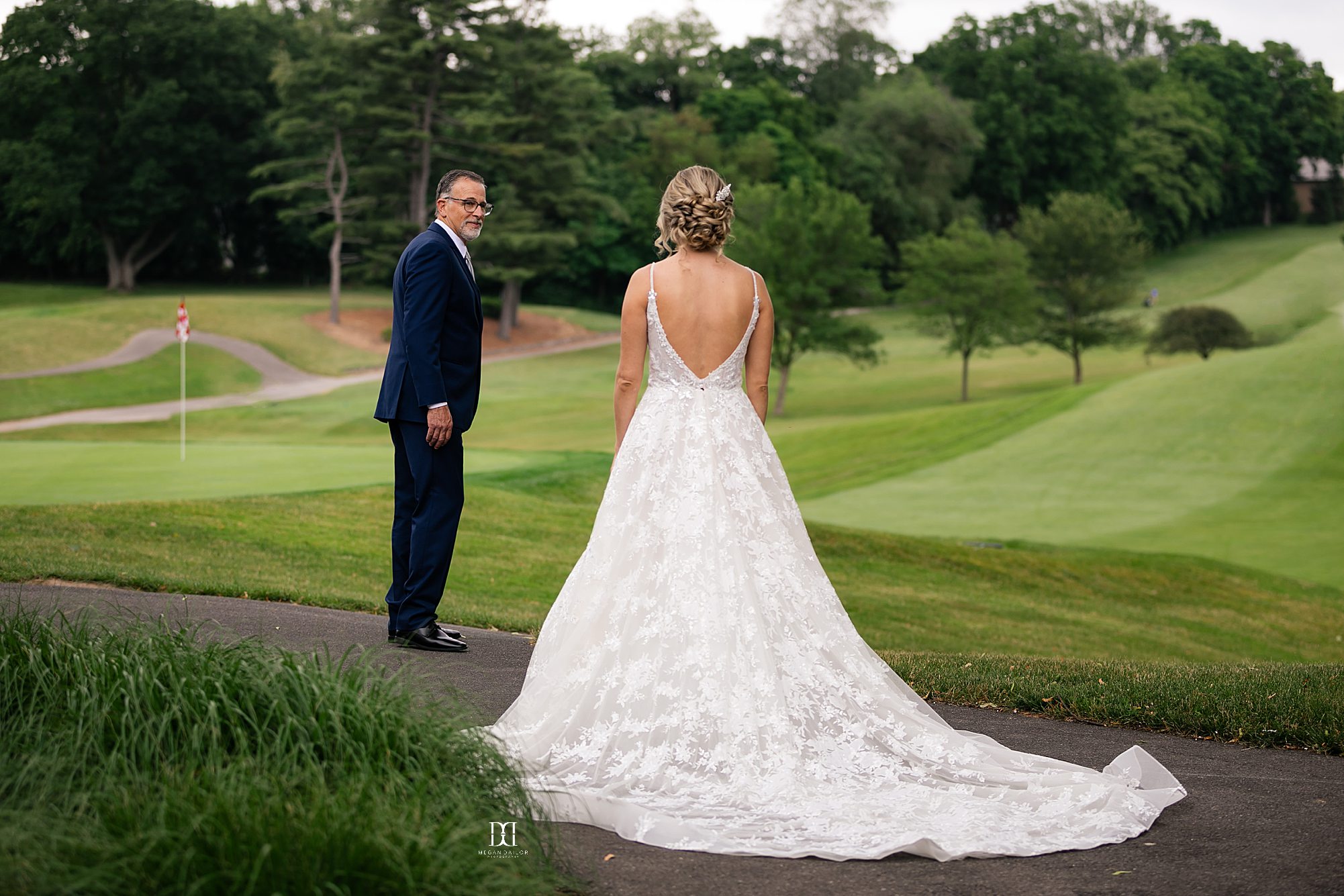 And a moment with mom before heading off to the ceremony!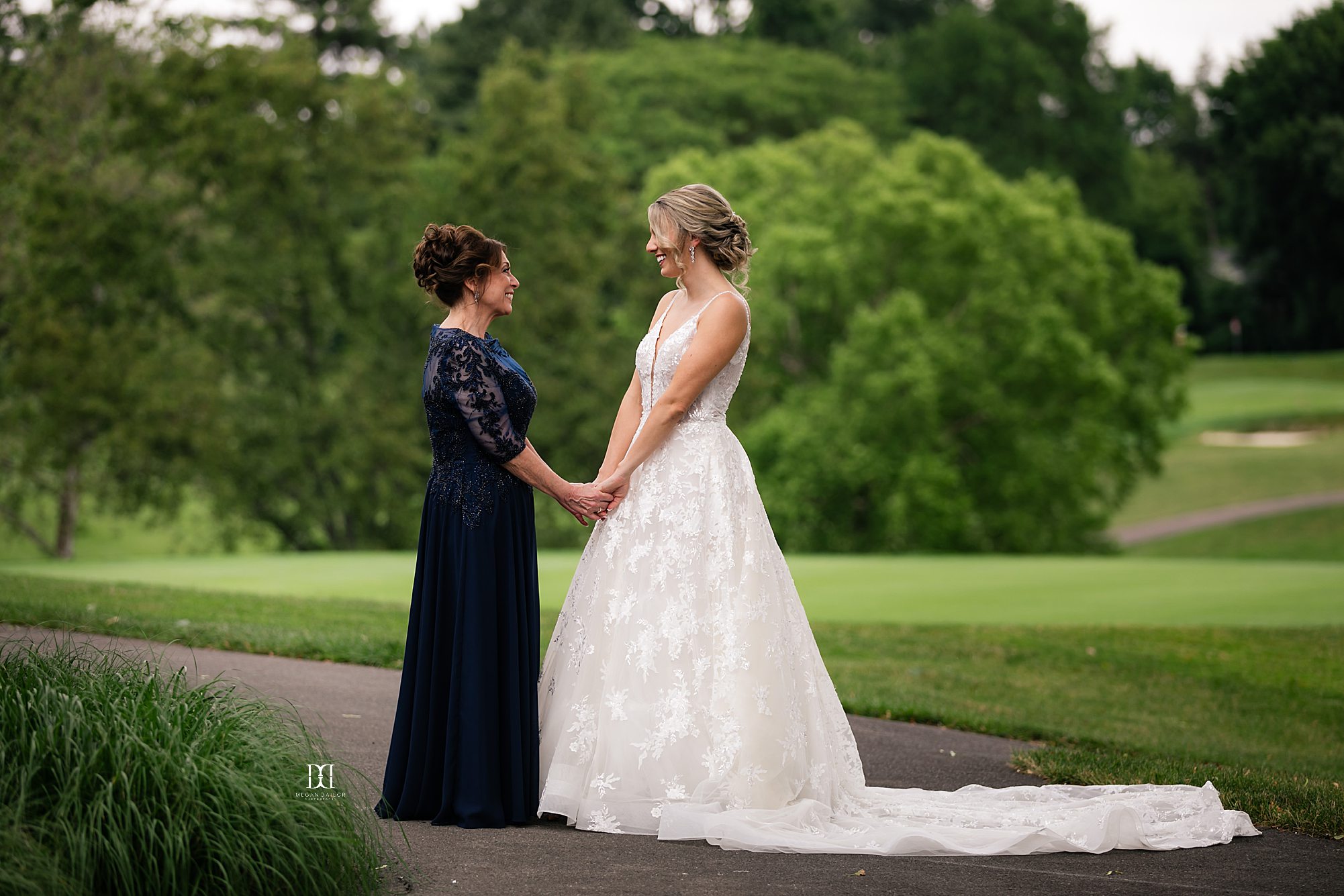 The emotion on Mike's face seeing his beautiful bride was so sweet.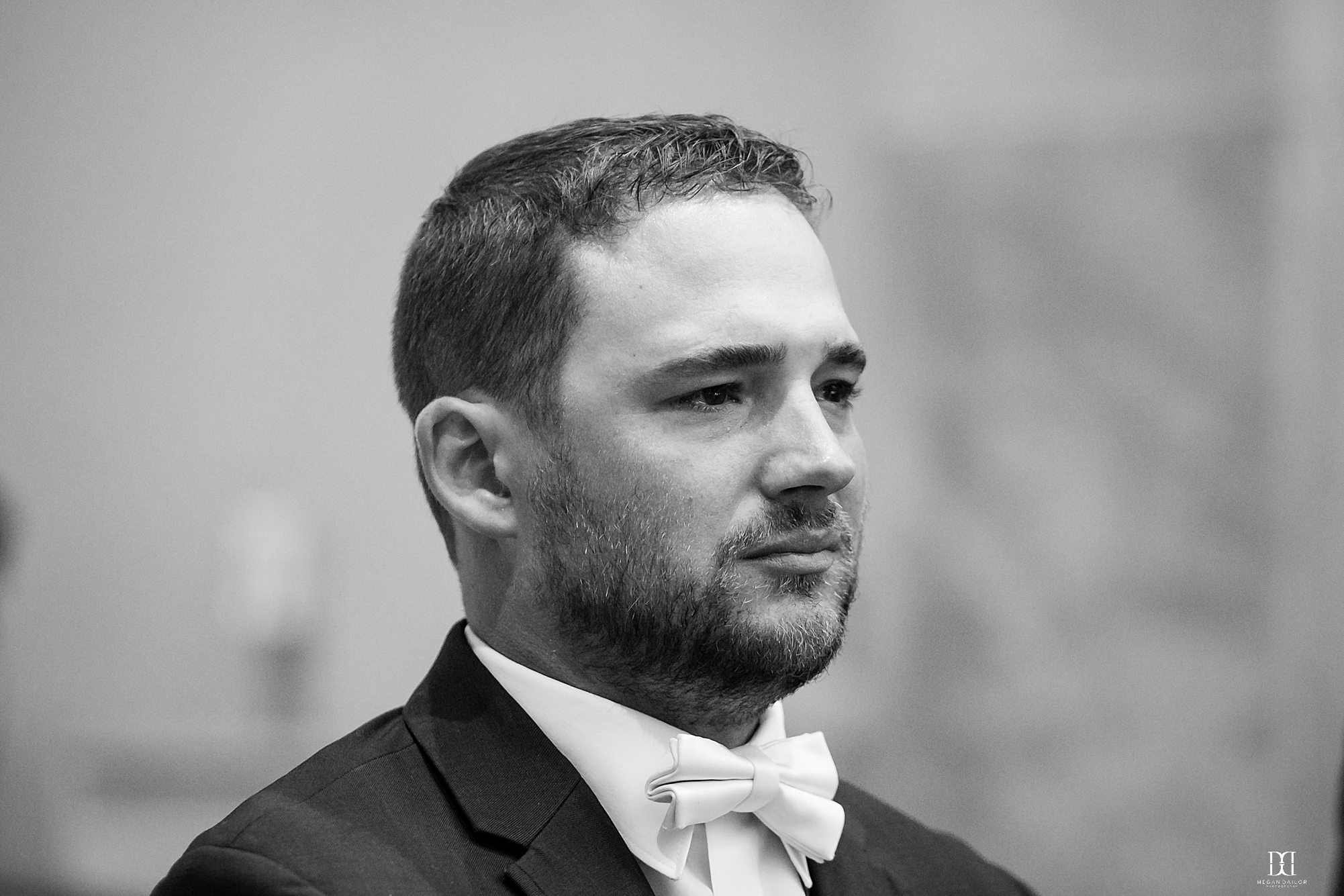 Jessica and her dad were all smiles coming down the aisle.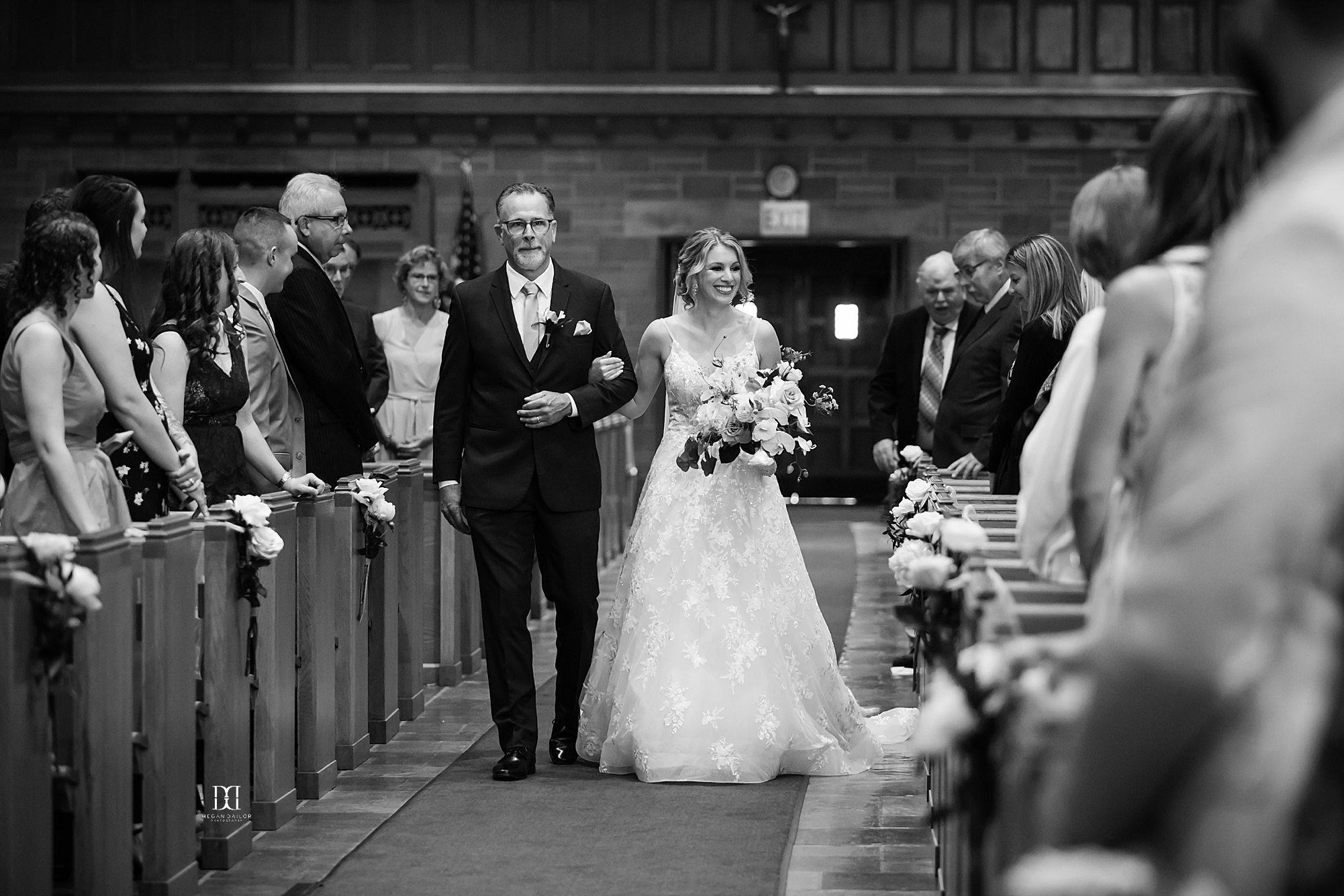 Zero nerves, all joy. So so cute.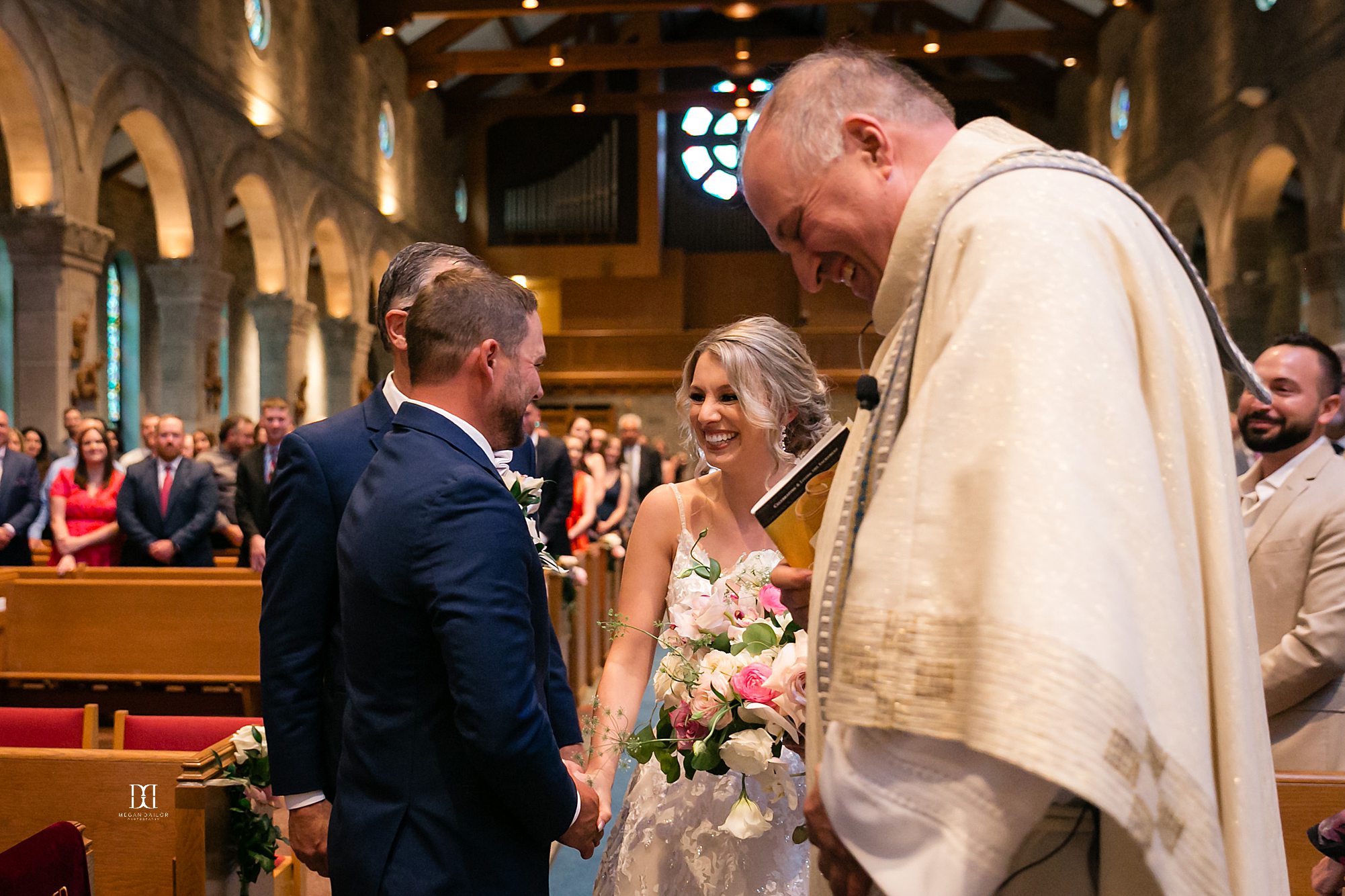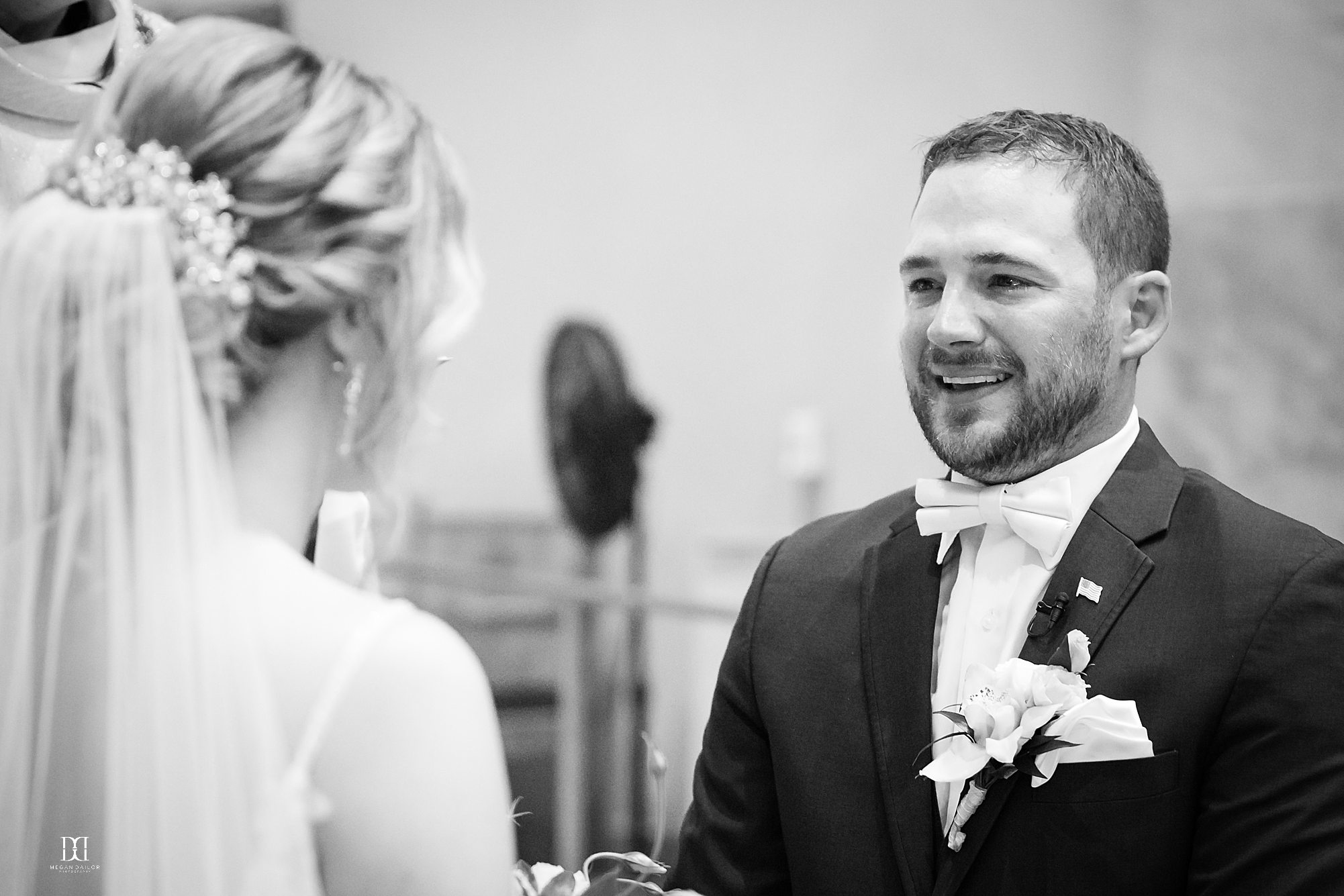 Stop it!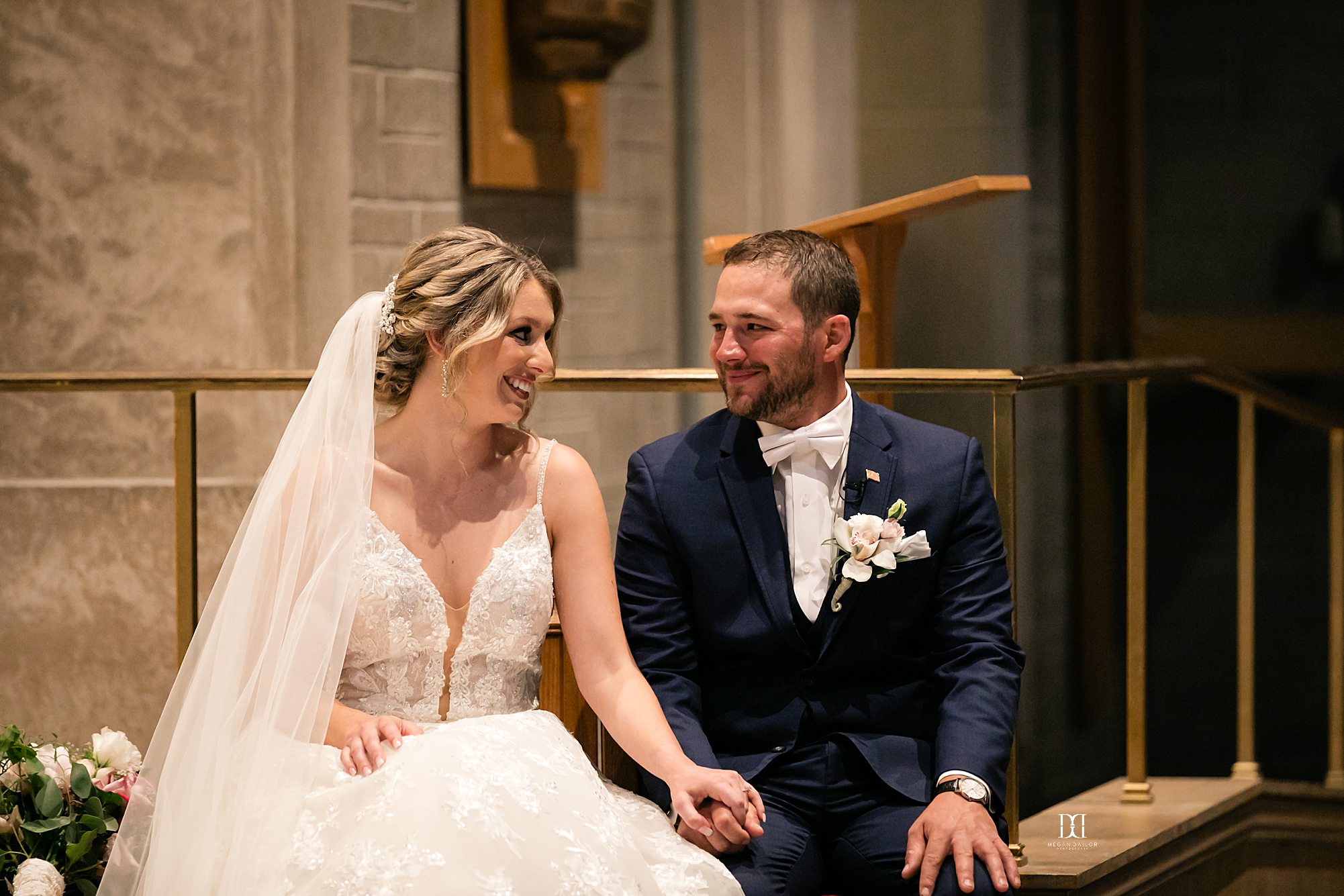 The priest put them on the spot and asked them to name their favorite trait of their partner, they was so cute and definitely not stopping at one!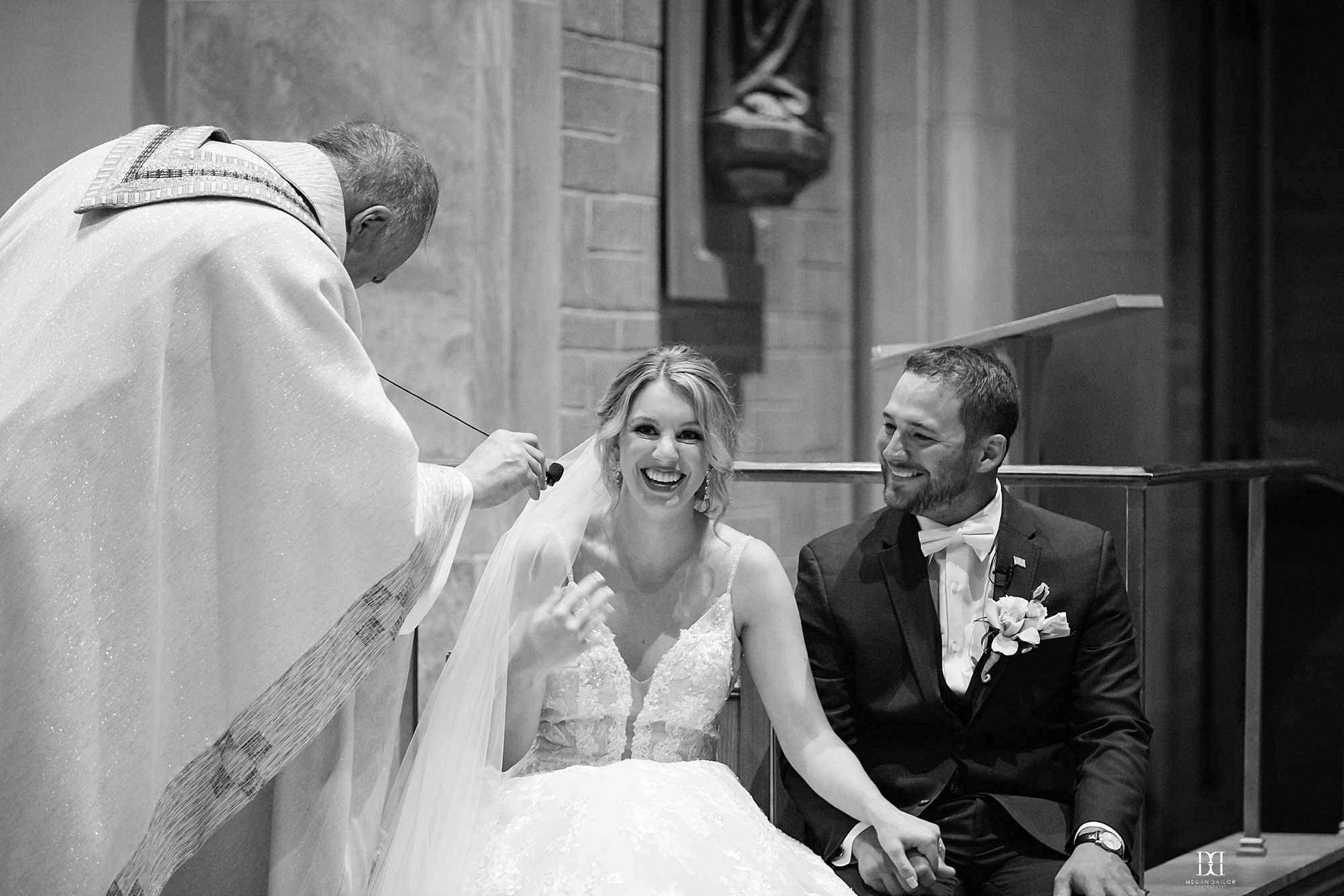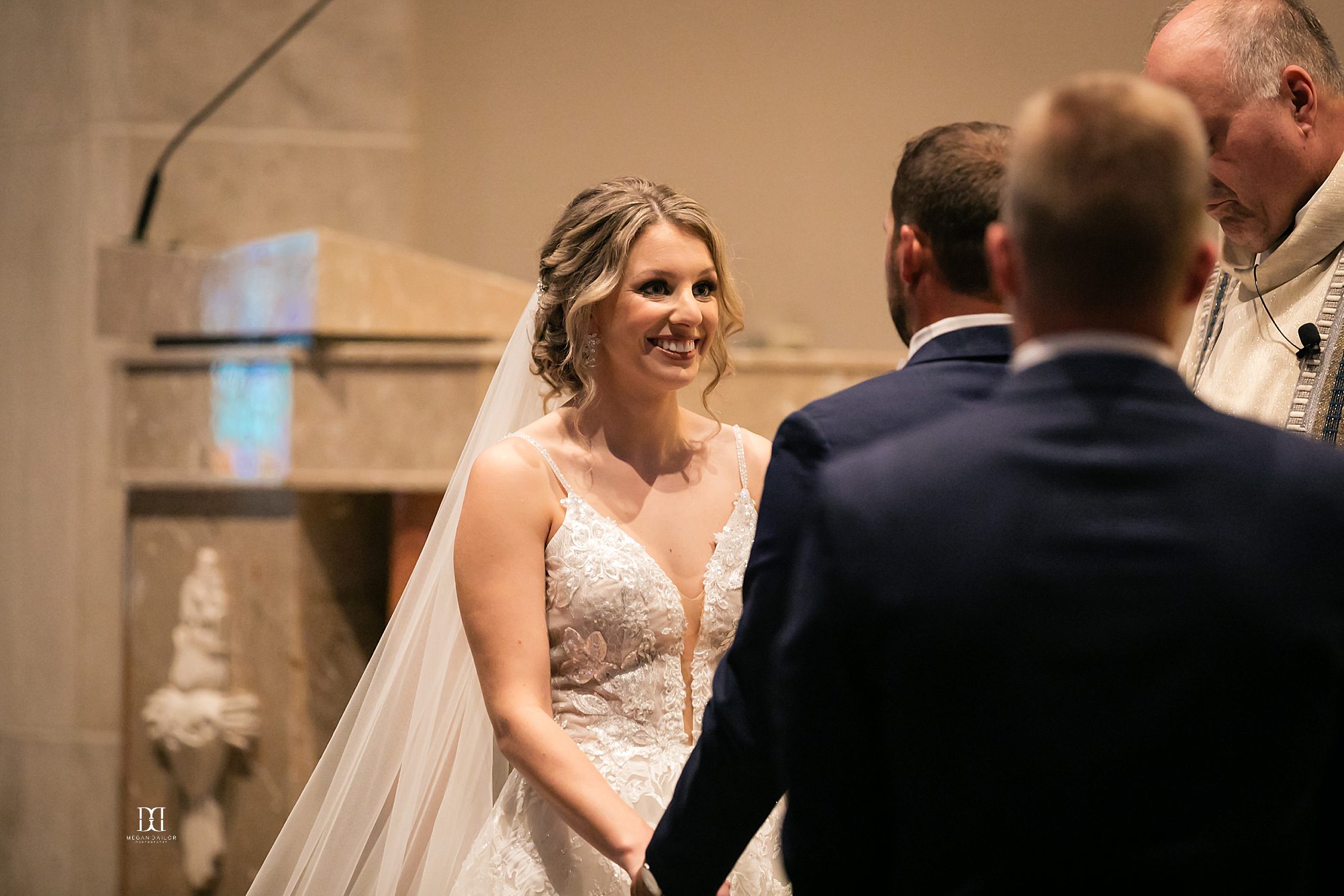 A very very good pup.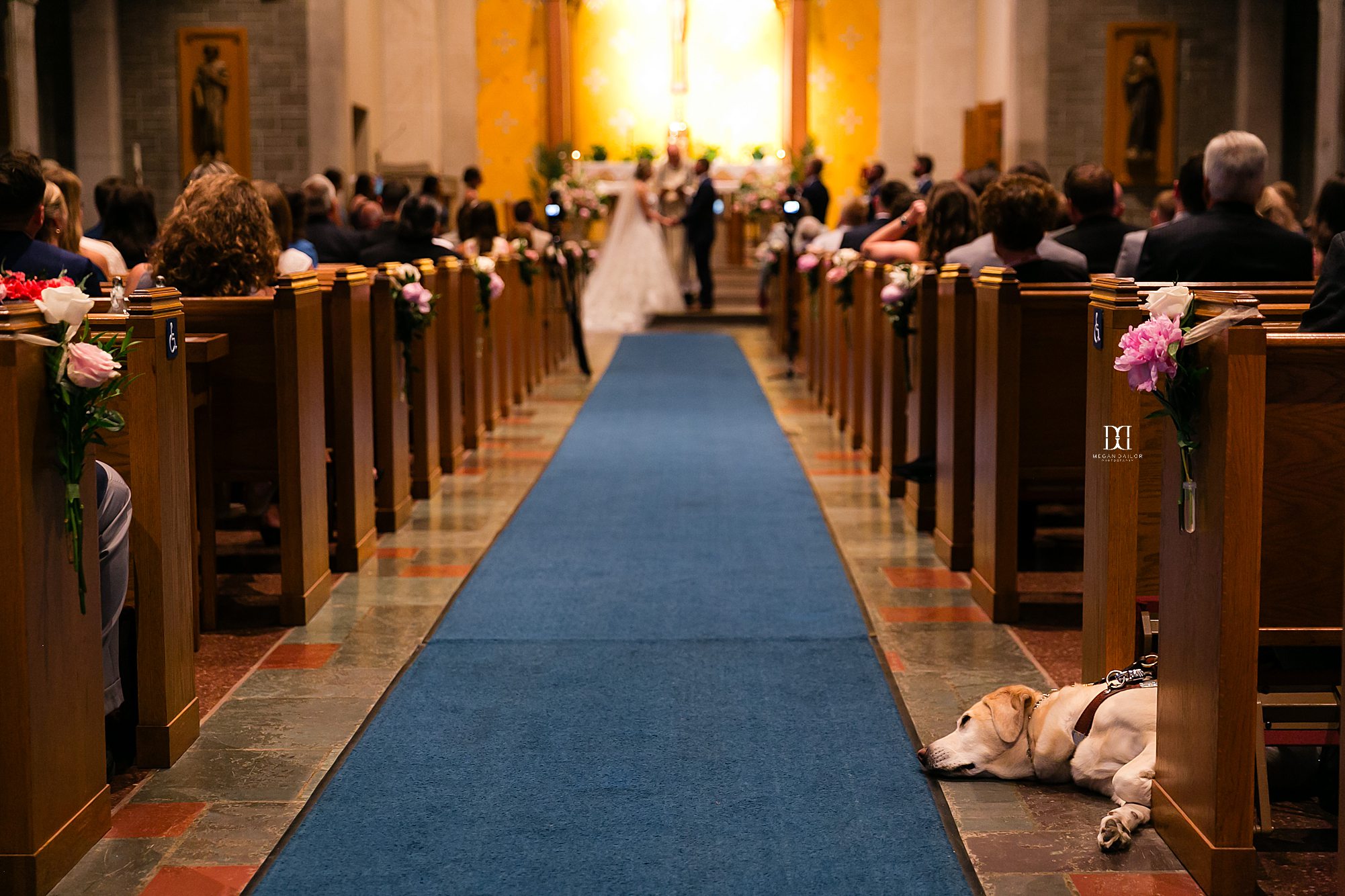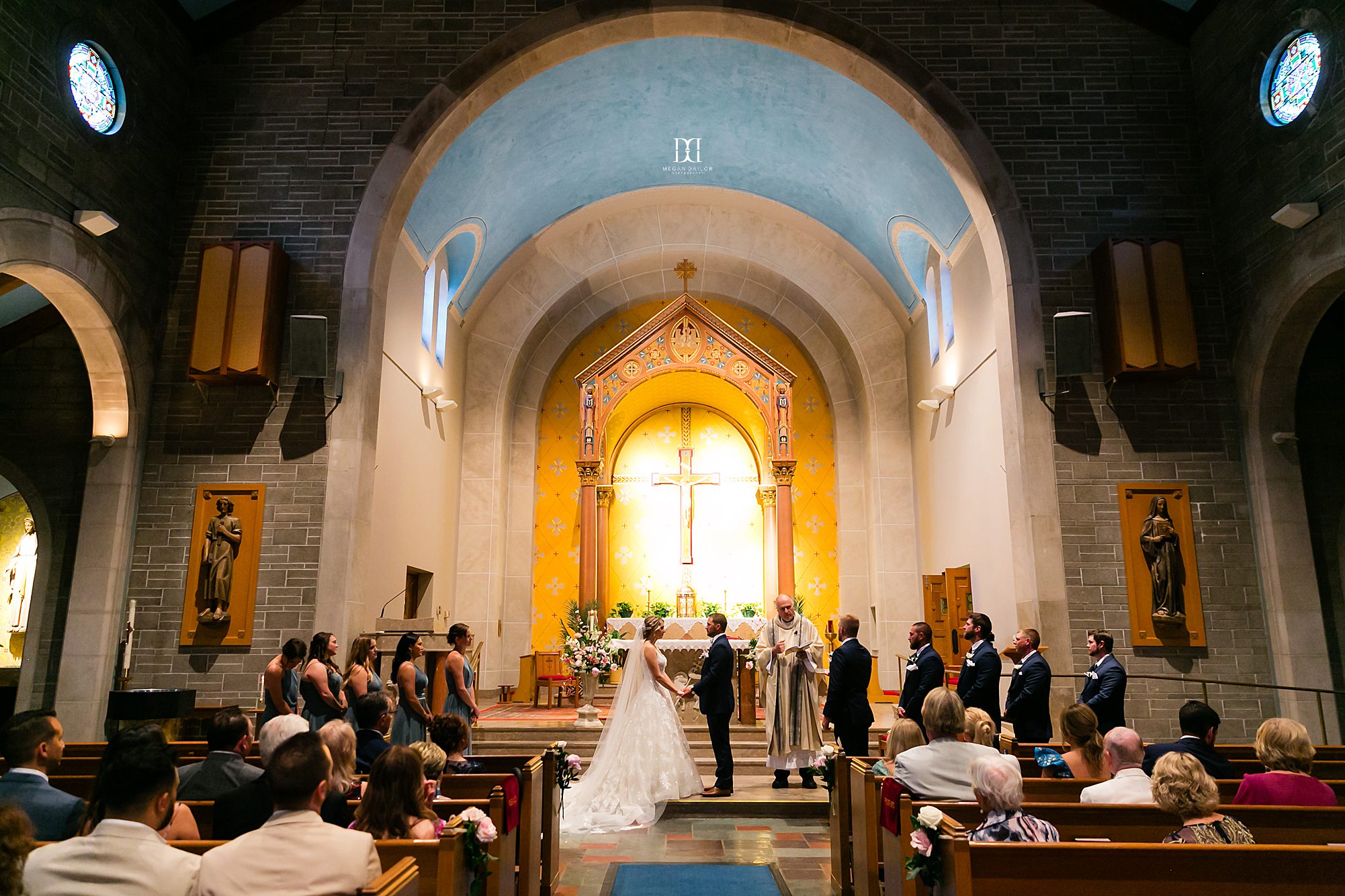 MARRIED!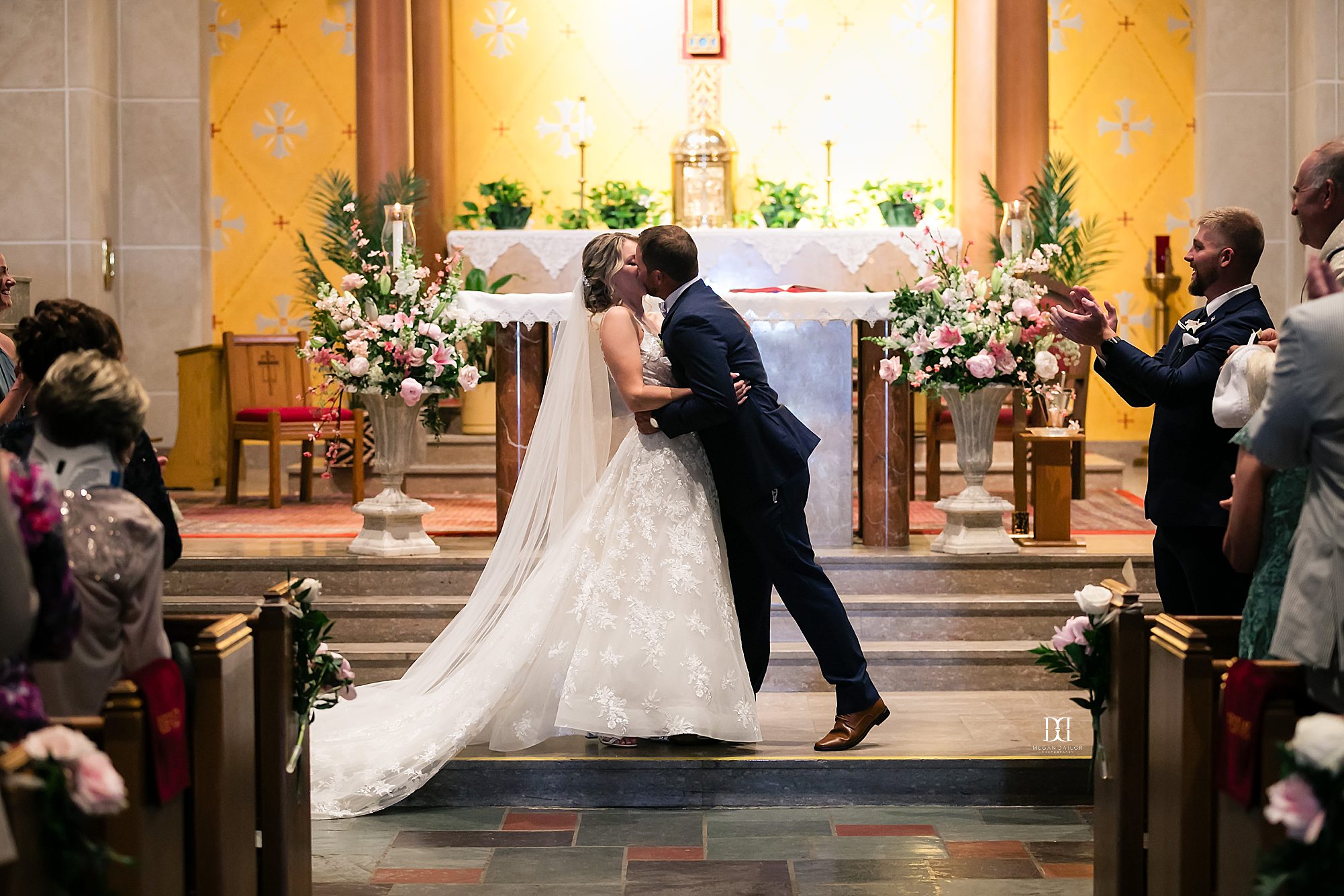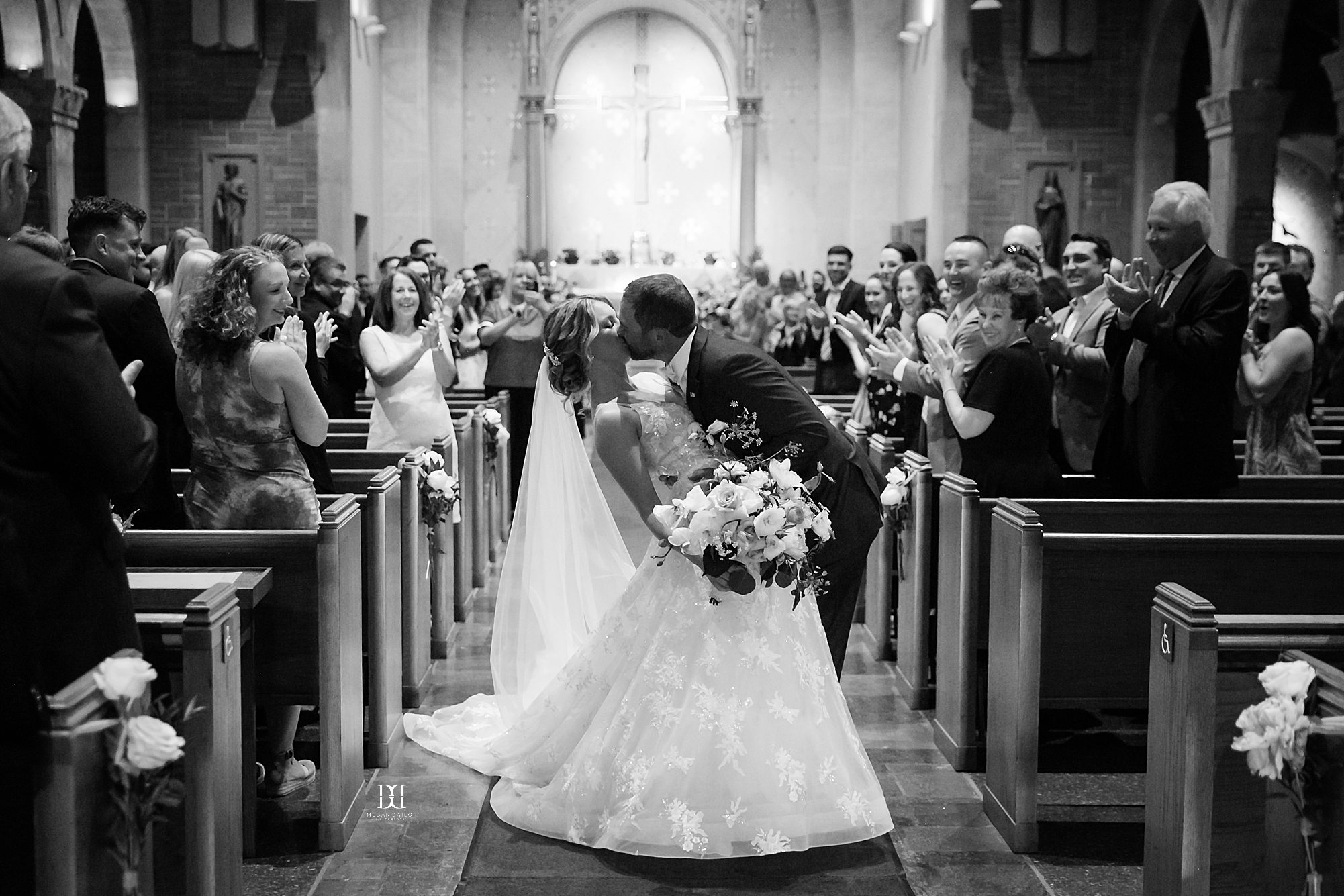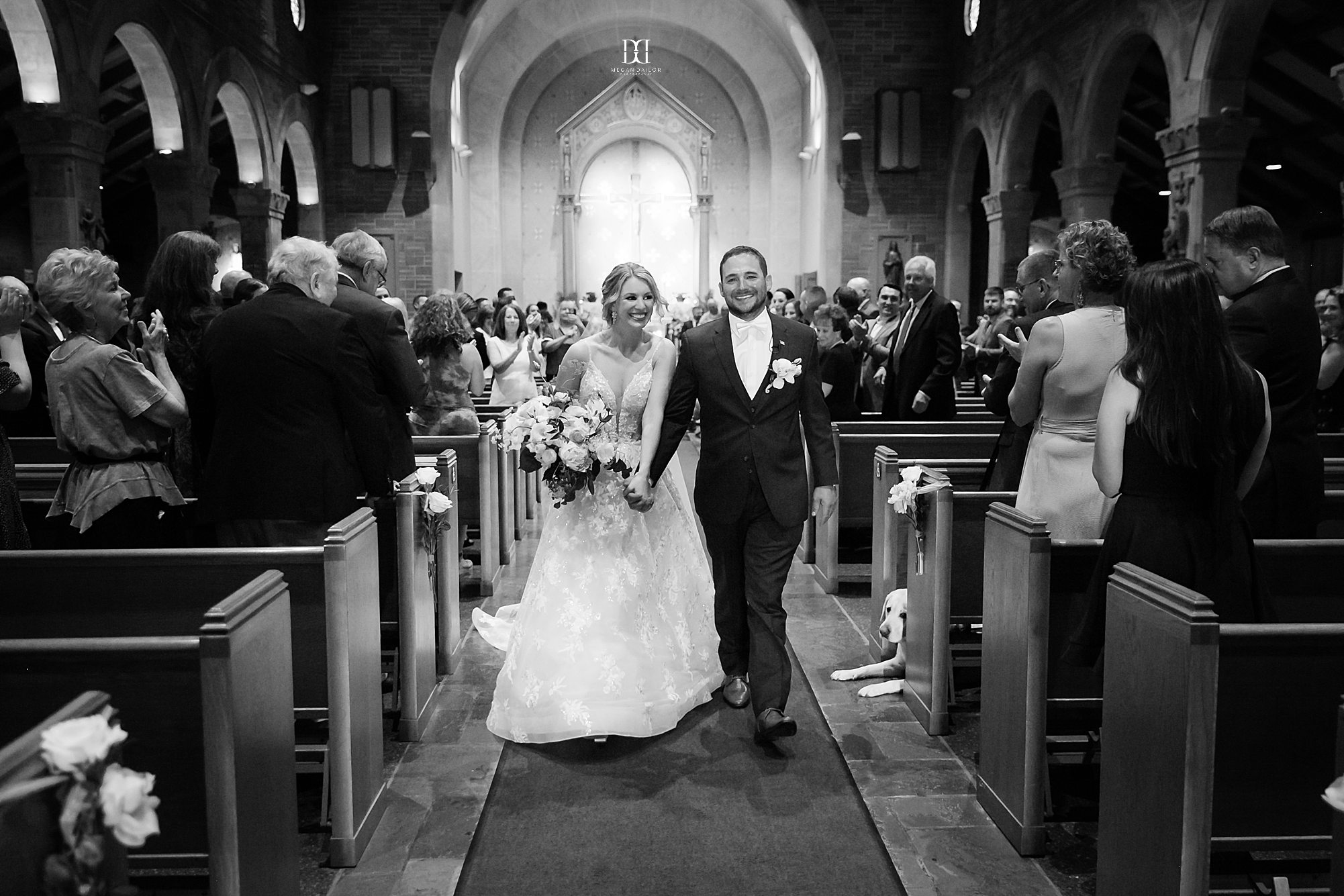 I was delighted to see what Bradley James Designs would create for the flowers, and they were stunning! Look at these blooms!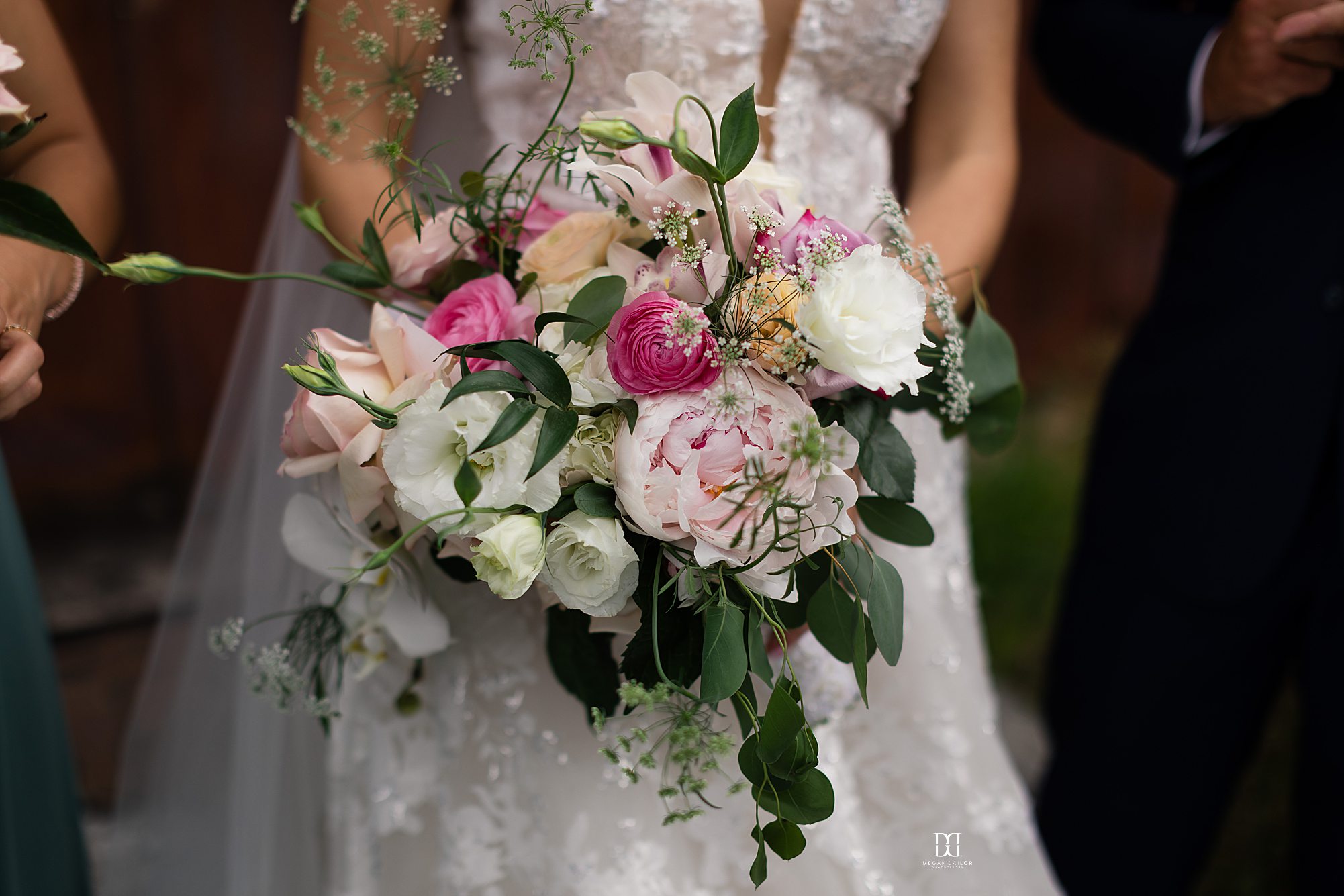 Jessica and Mike wanted a little nod to their rustic vibes and found this beautiful rusted building to stop at. That patina tho!
This crew was a blast, completely focused on celebrating their friends!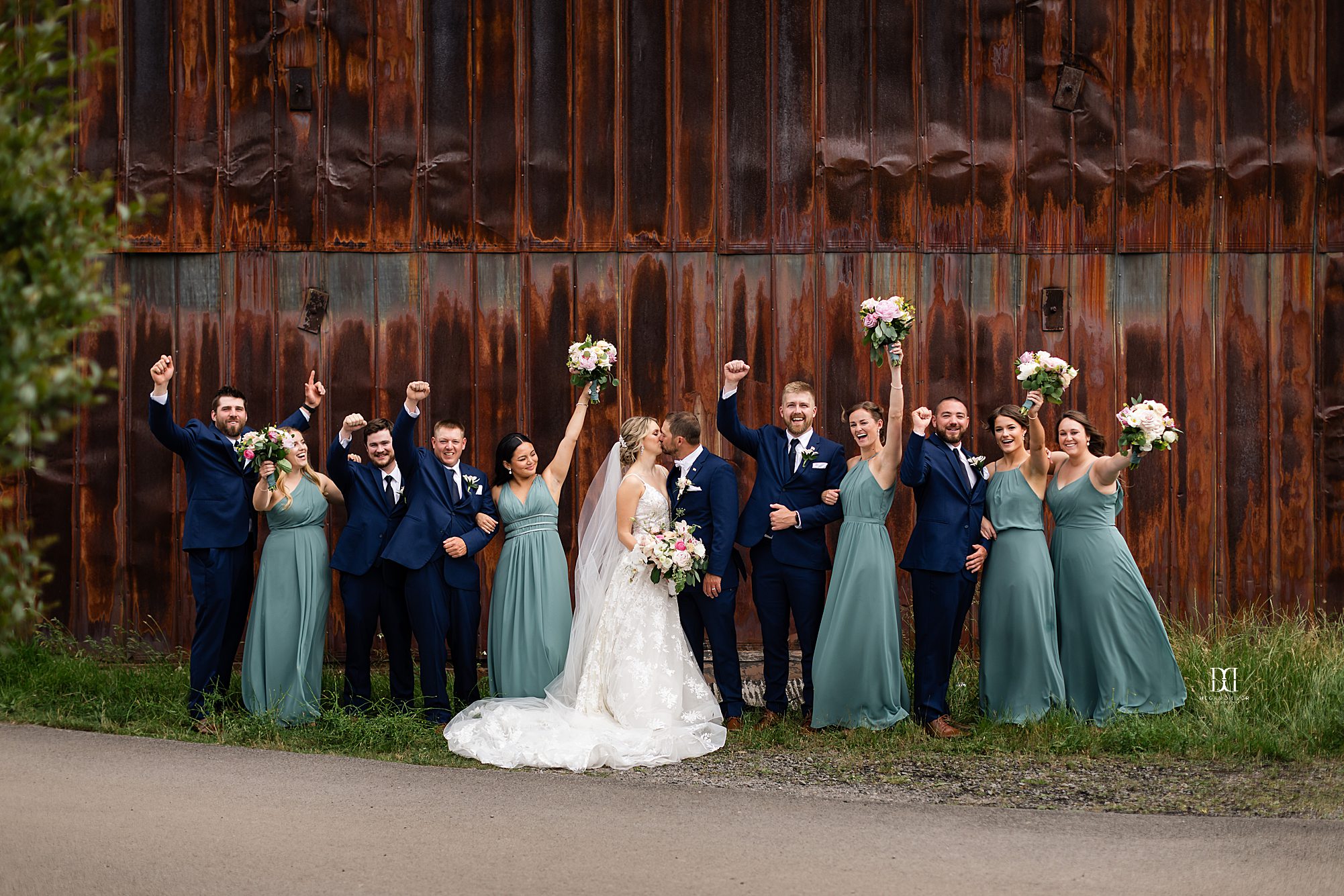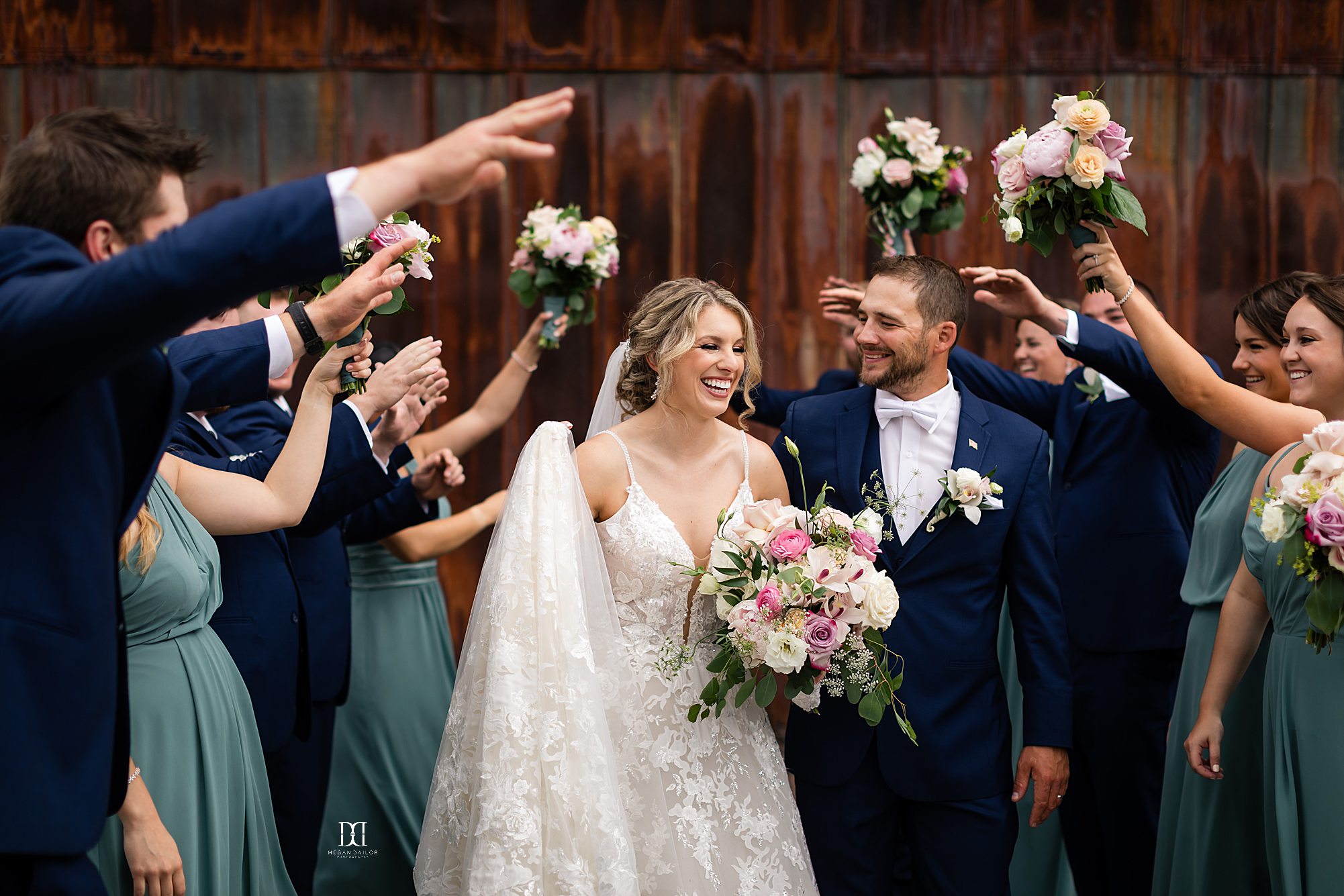 Mike did a lil confetti sneak attack, I love every single face in this pic. (Btw this confetti is water soluble rice paper, a must for outdoor confetti!)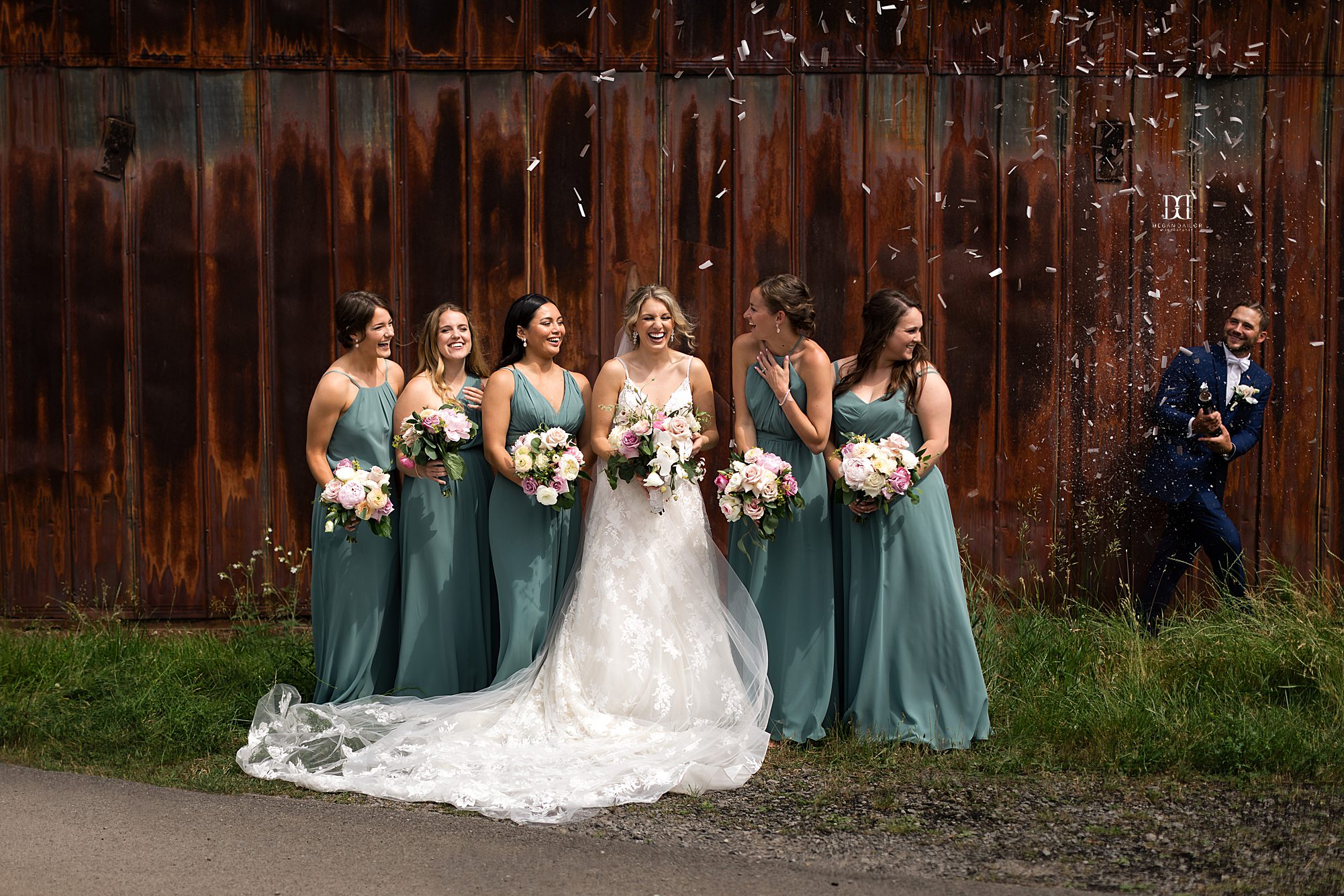 Awwww yeah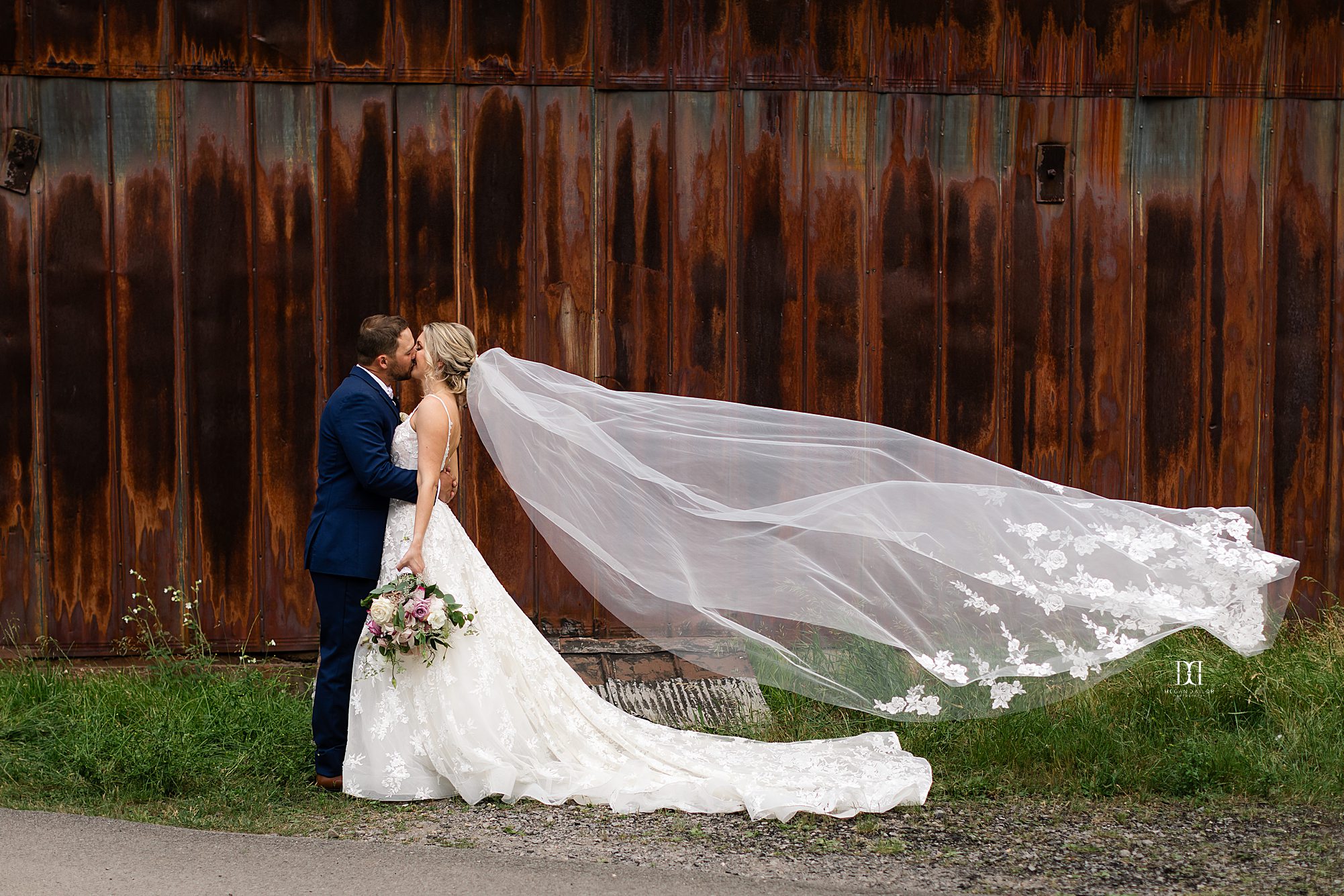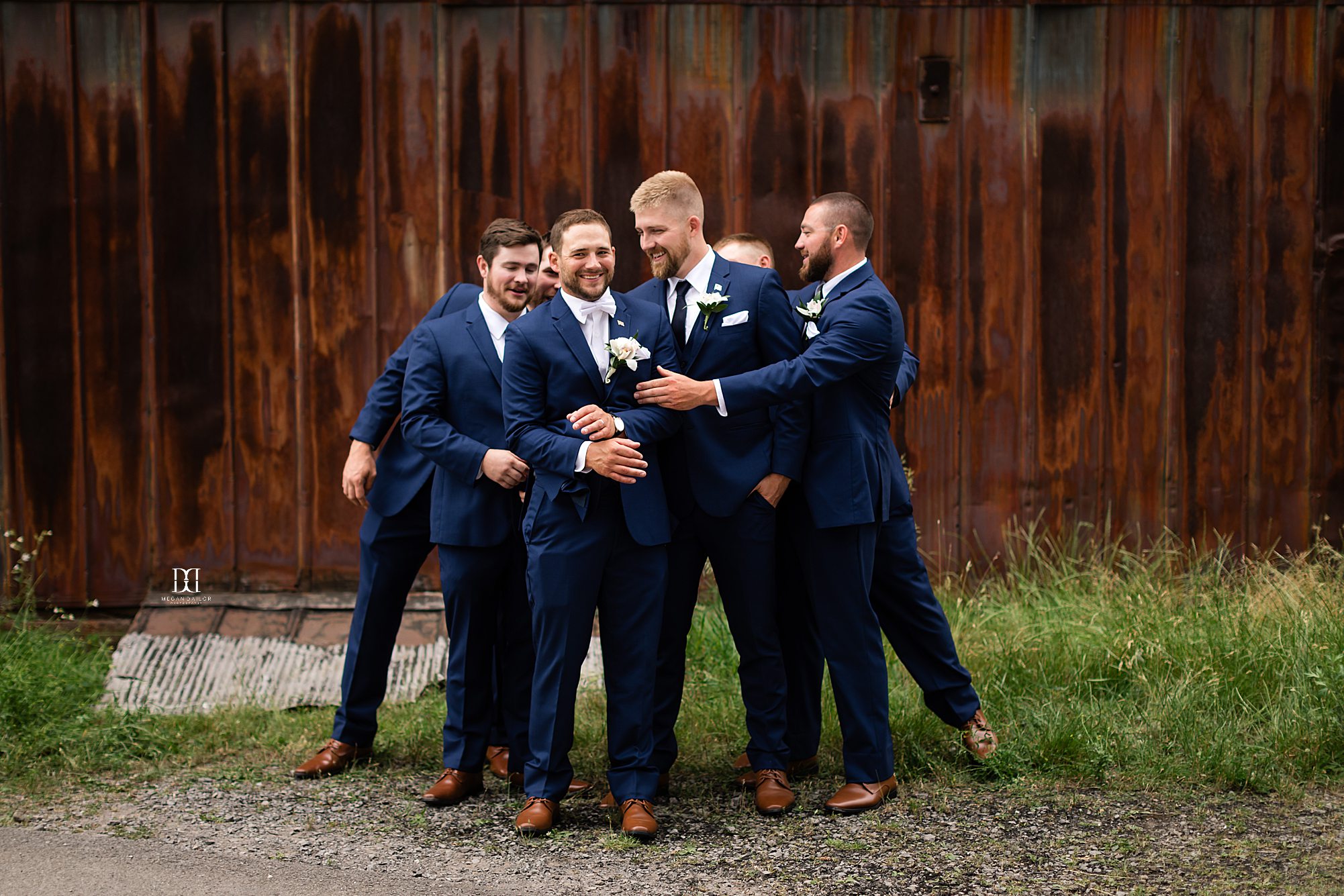 Mike is a country boy, but he could def city boy if he wanted.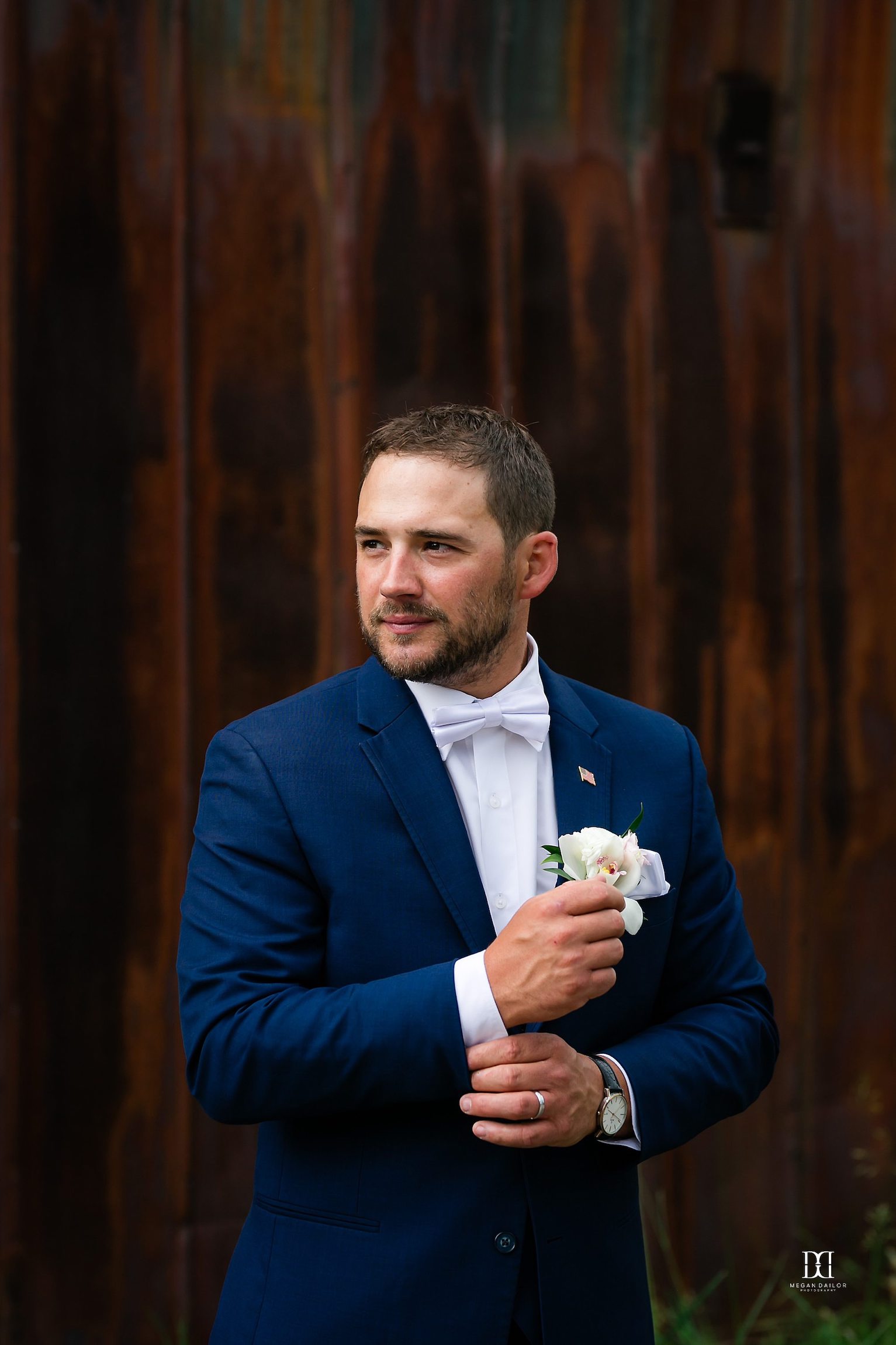 Perfect together.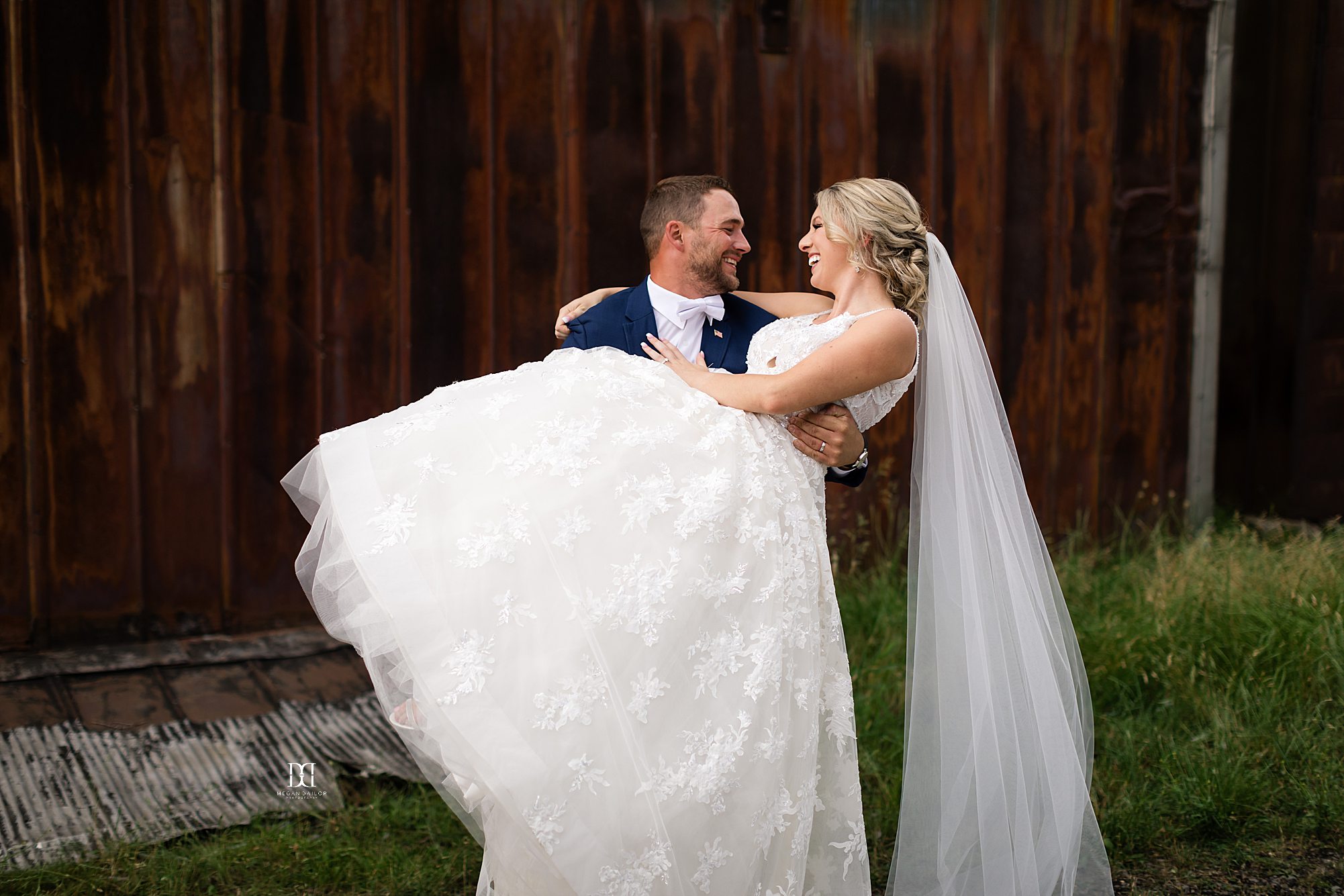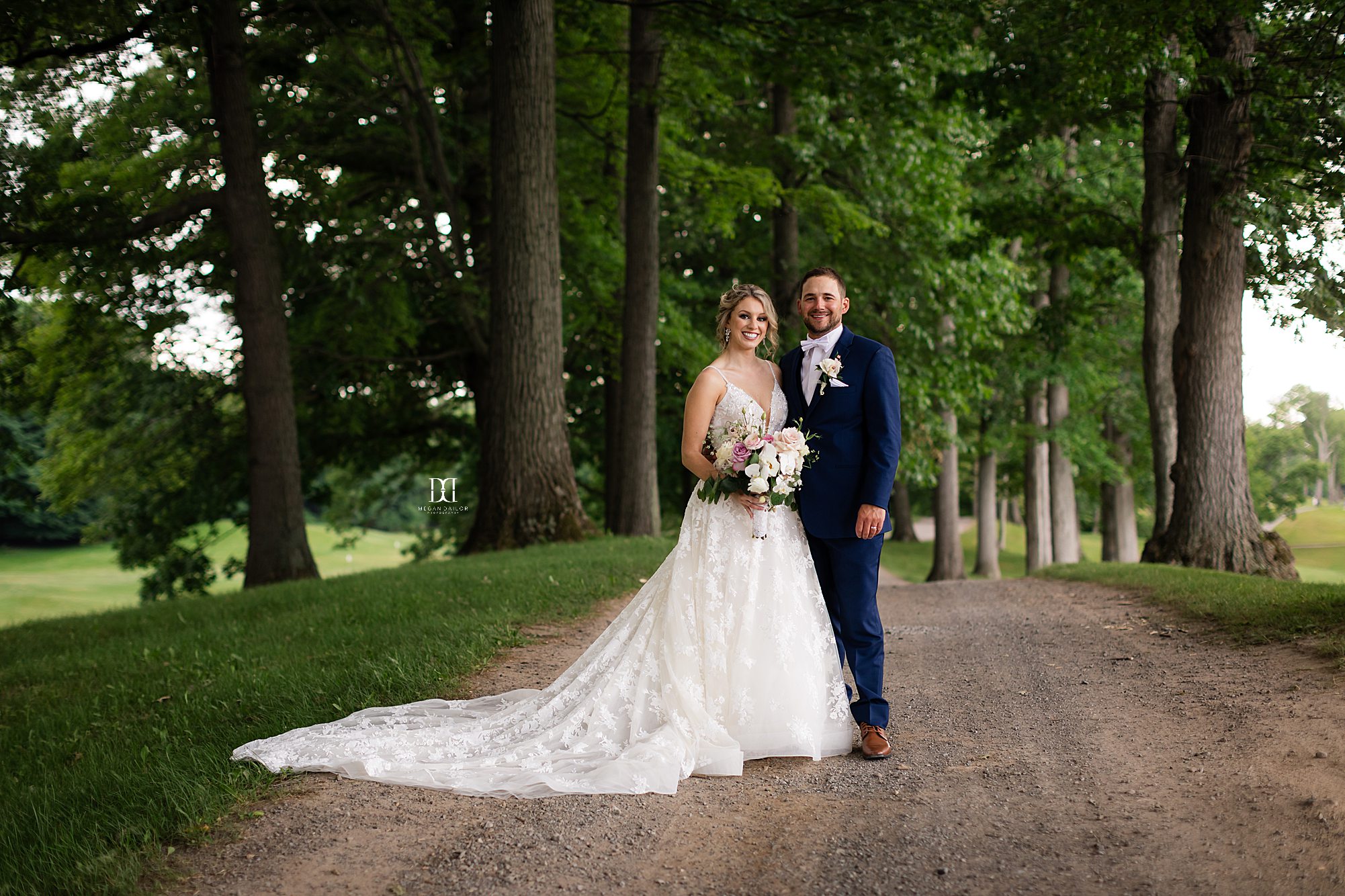 One of my favorite things about Irondequoit Country Club wedding photos is this tree lined path, it is so beautiful!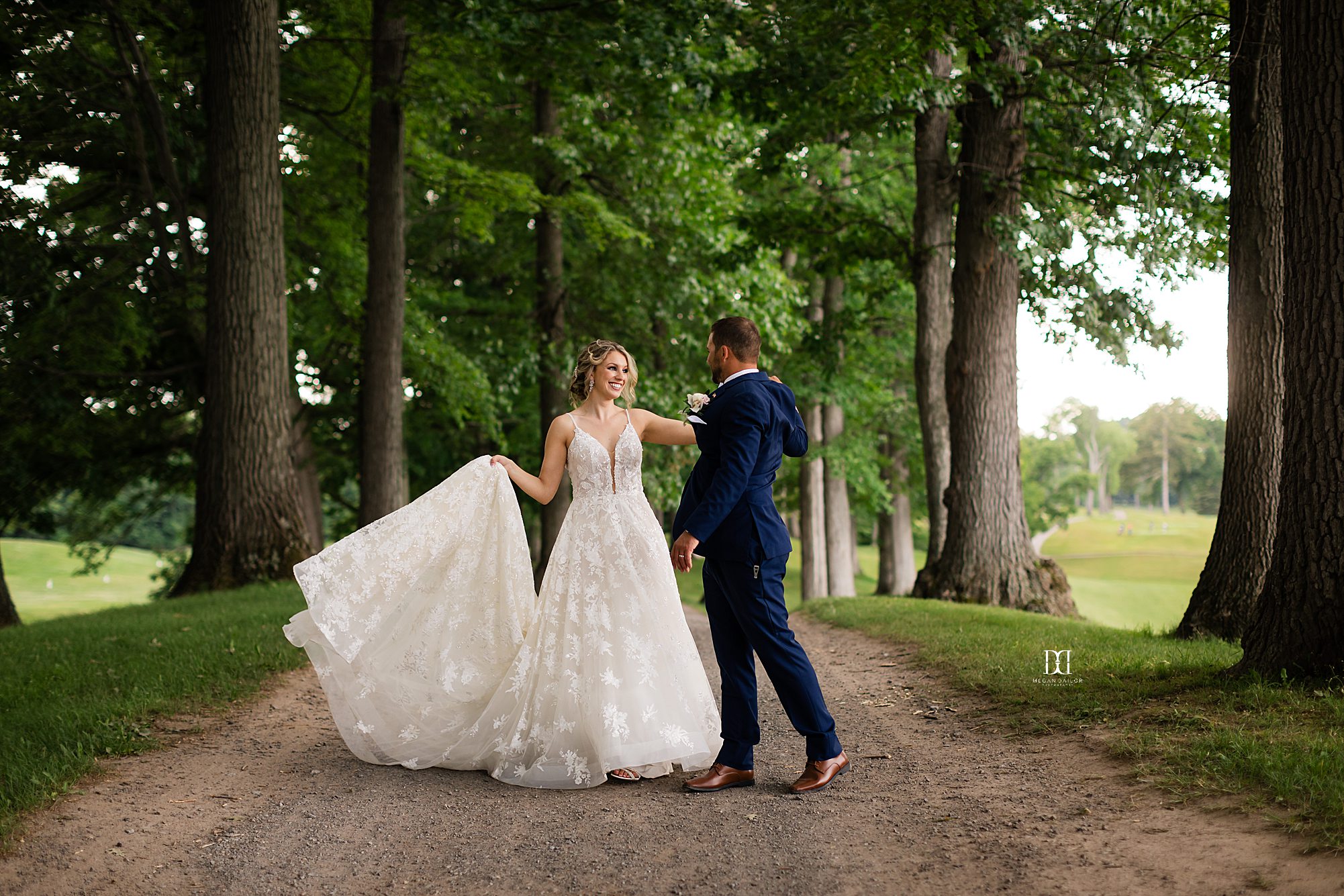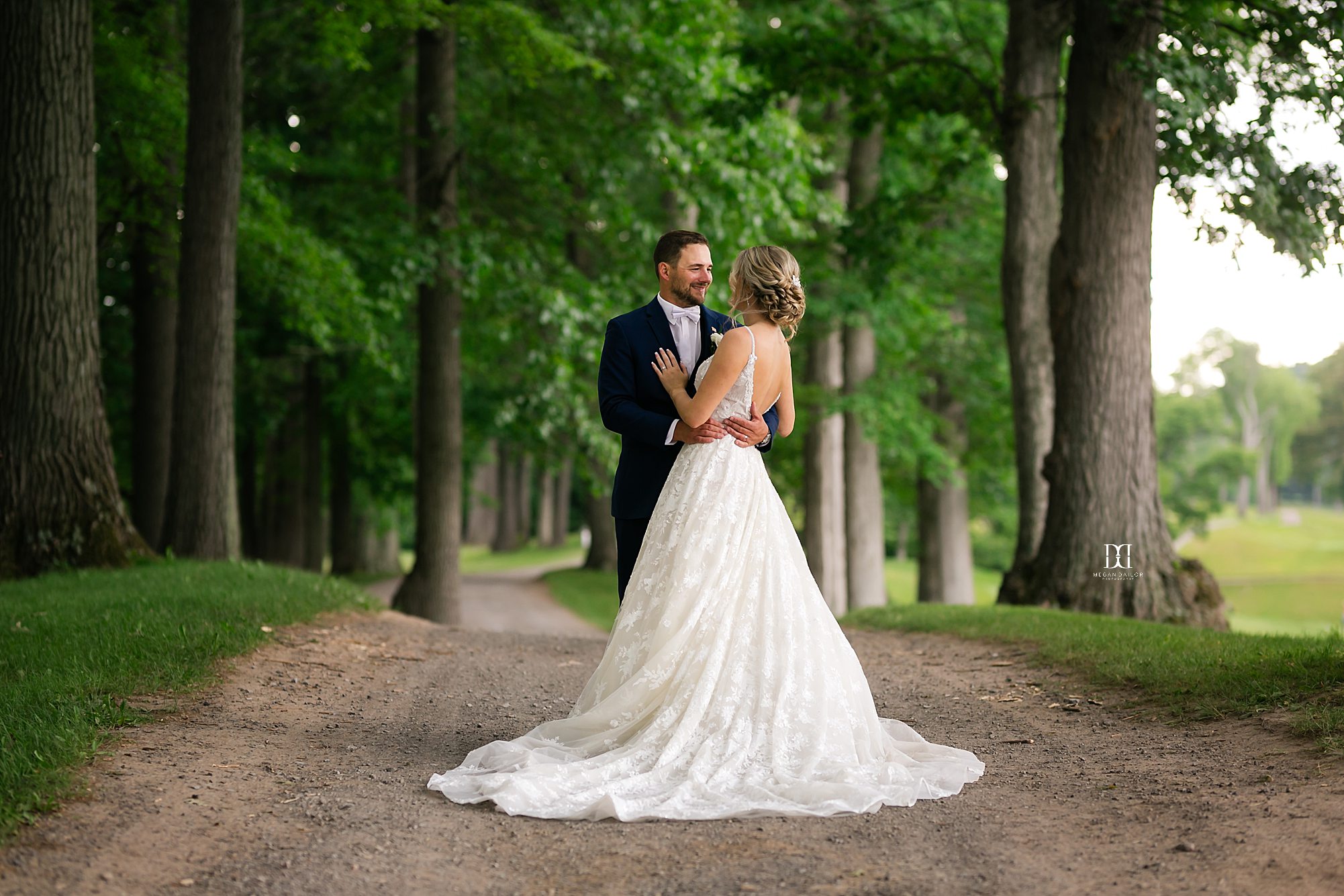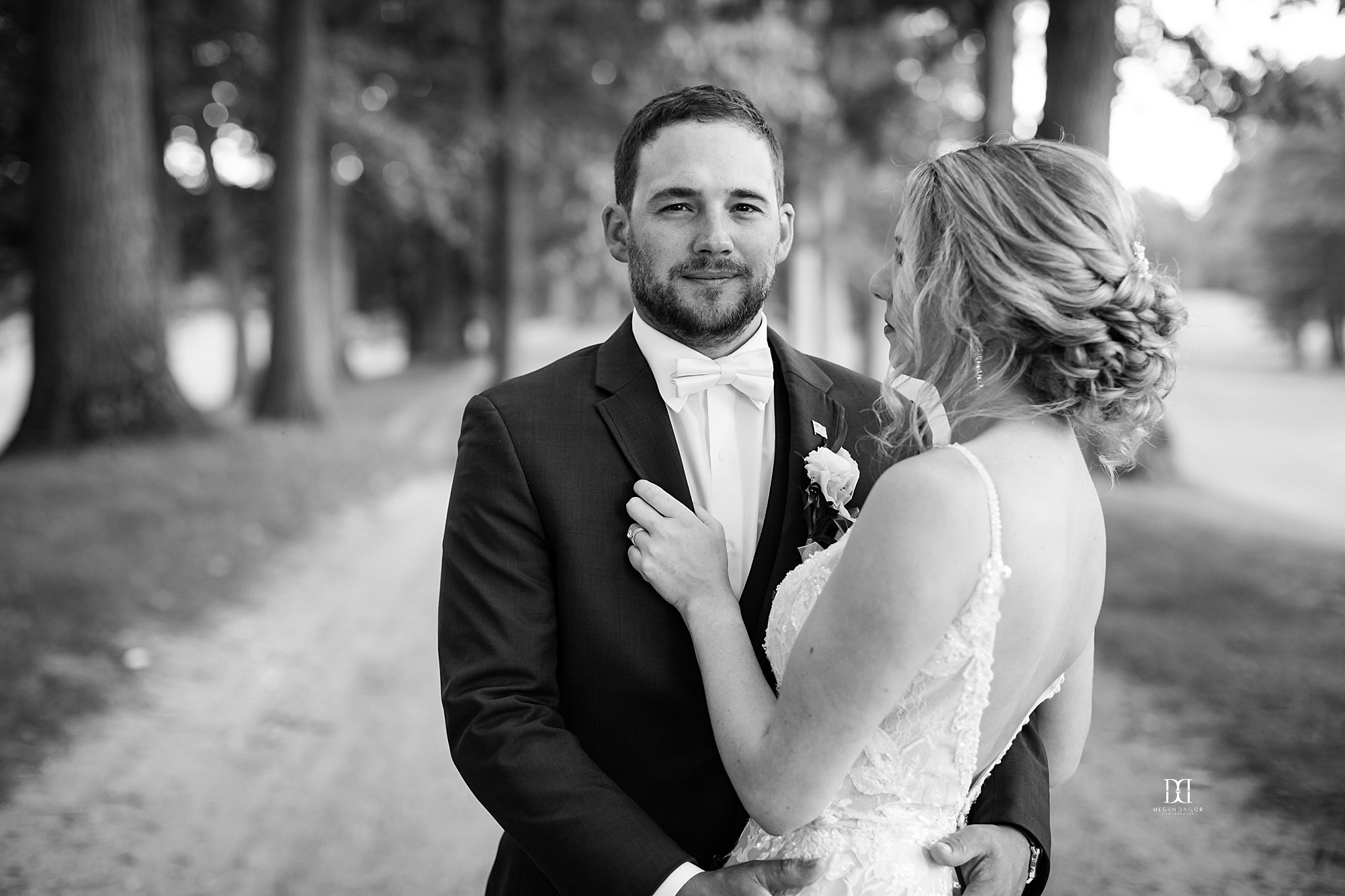 Jessica's hair and makeup held up so beautifully in the extreme humidity, thanks to the wonderful Cheri Marie!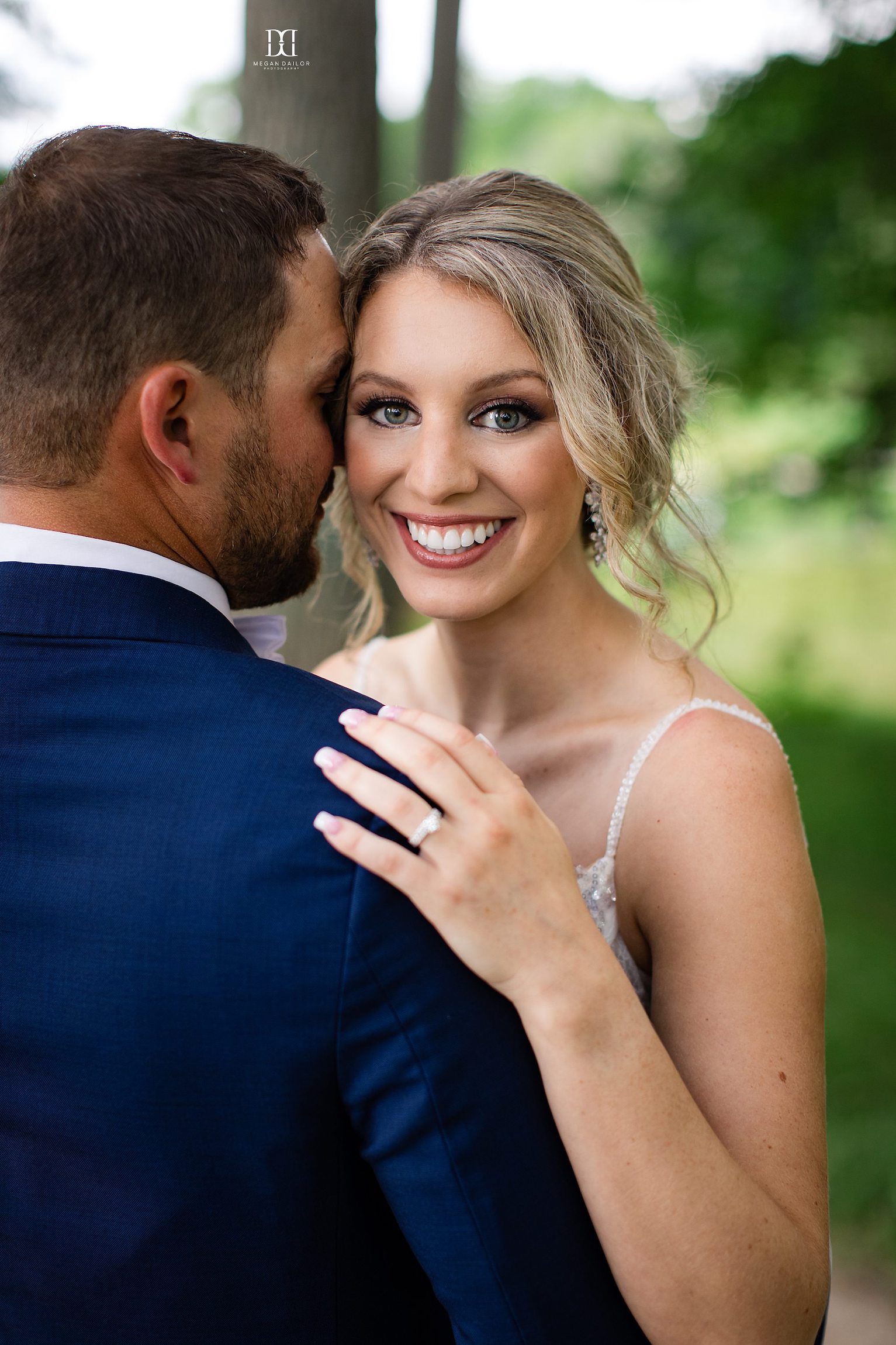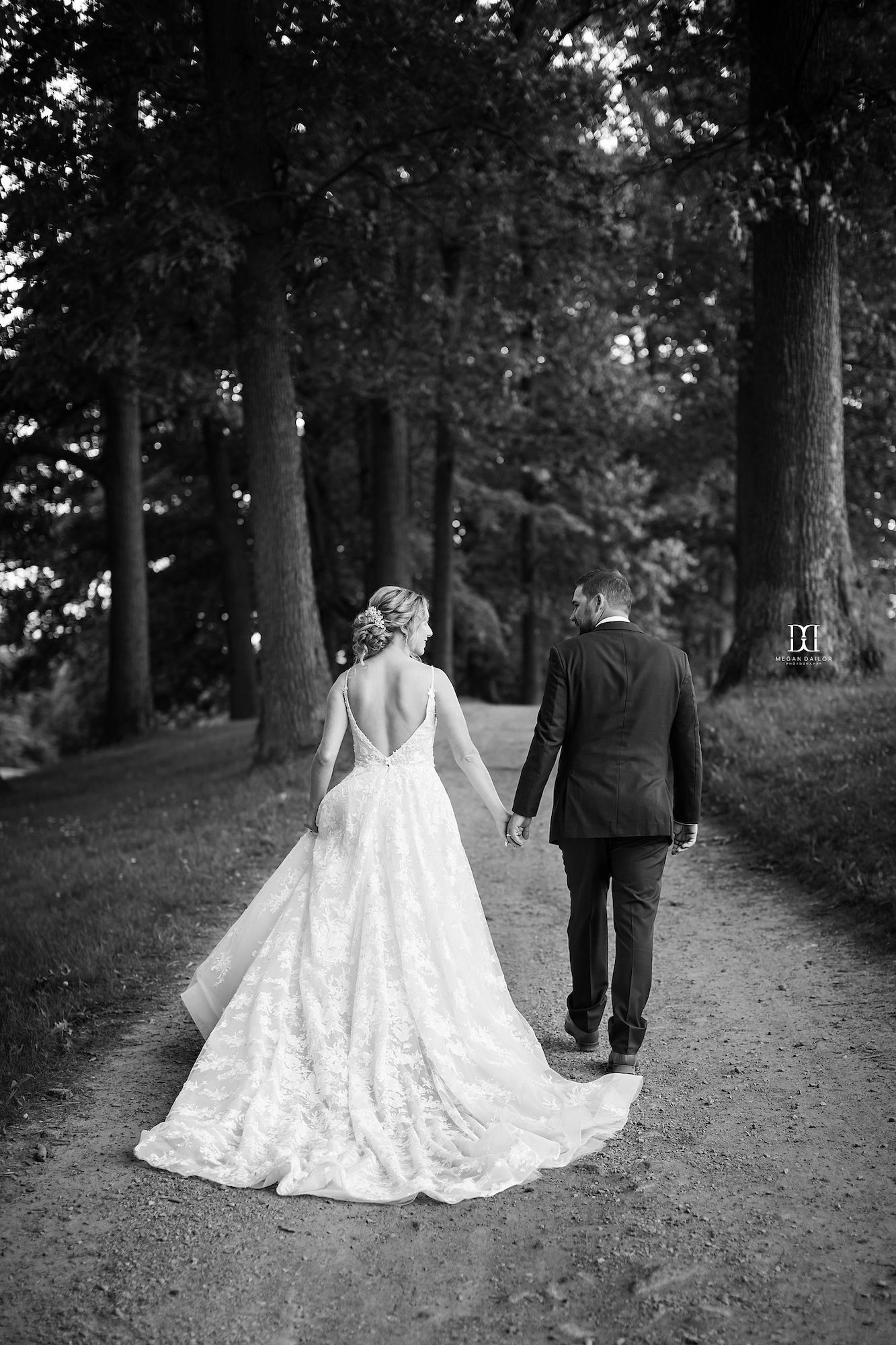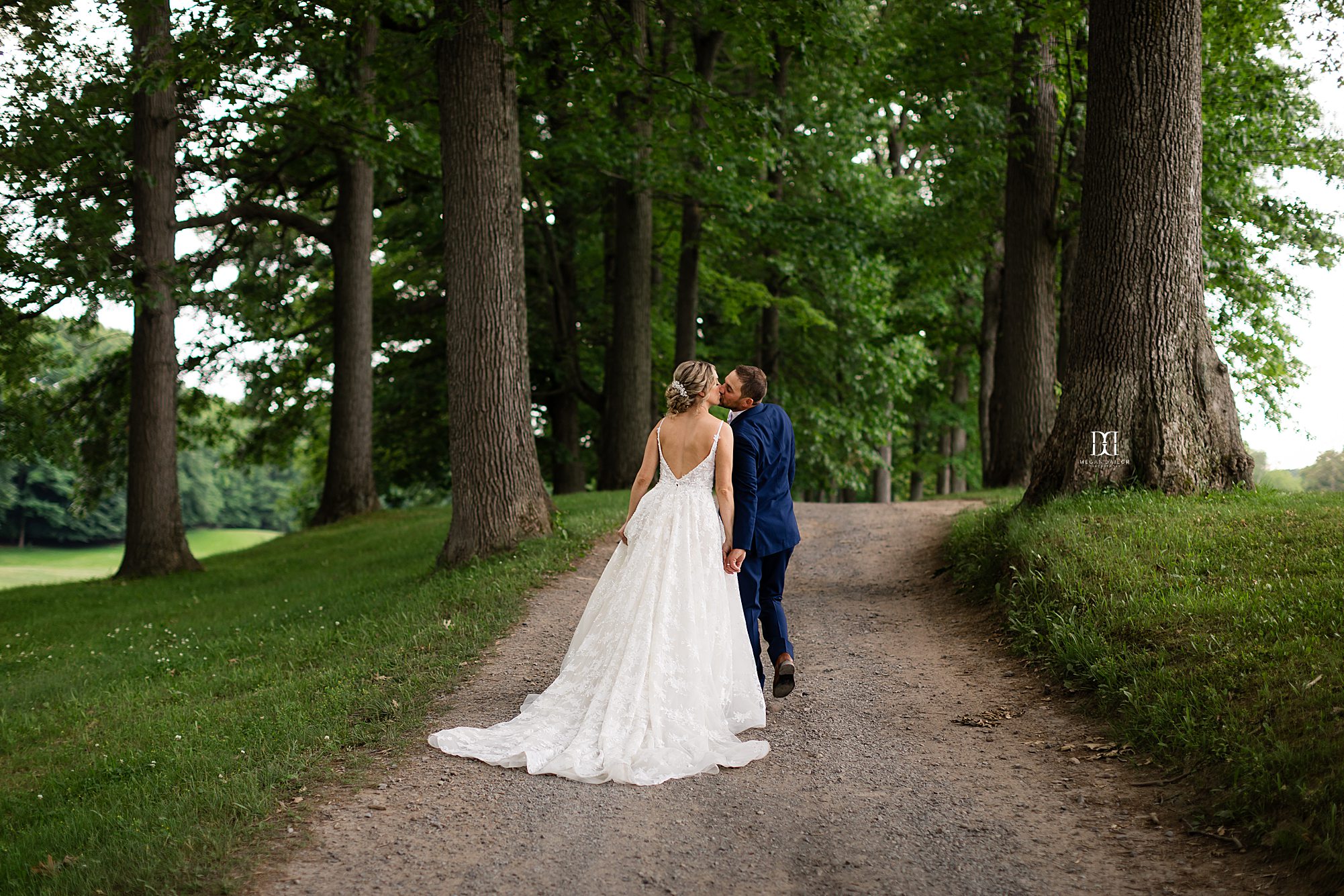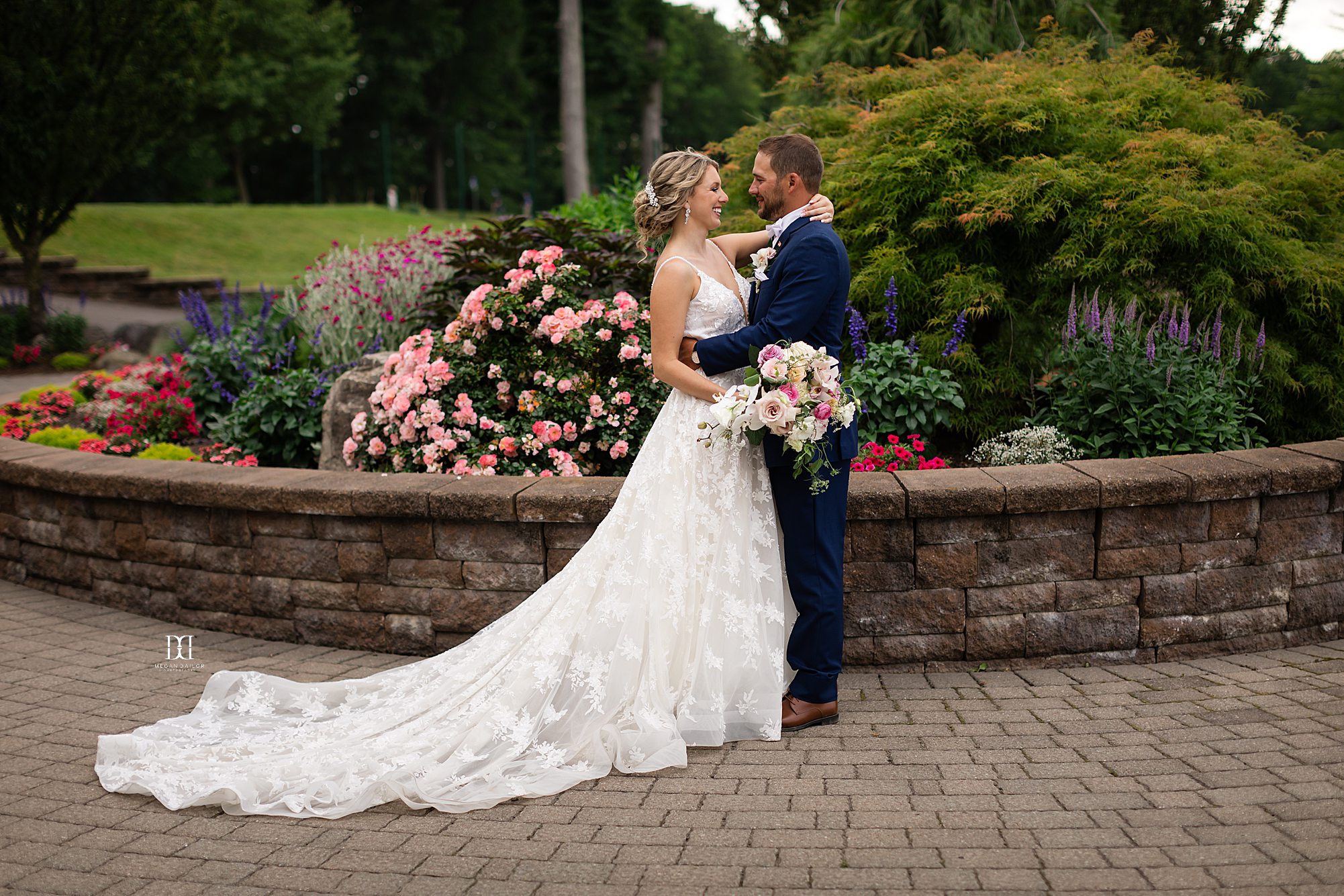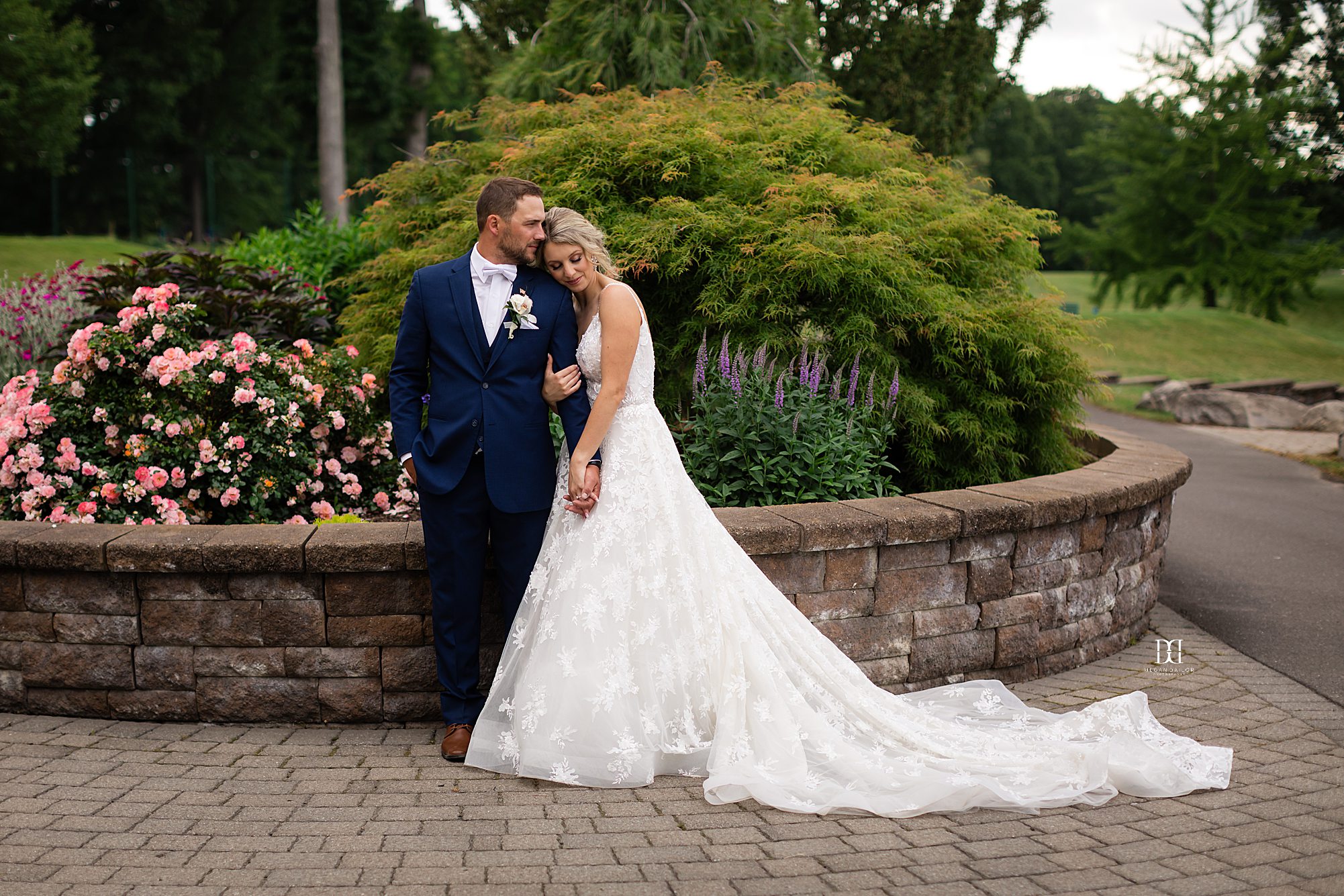 We were joking that it was a dream day for light- cloudy all day during the harsh, unflattering afternoon and then boom sunset!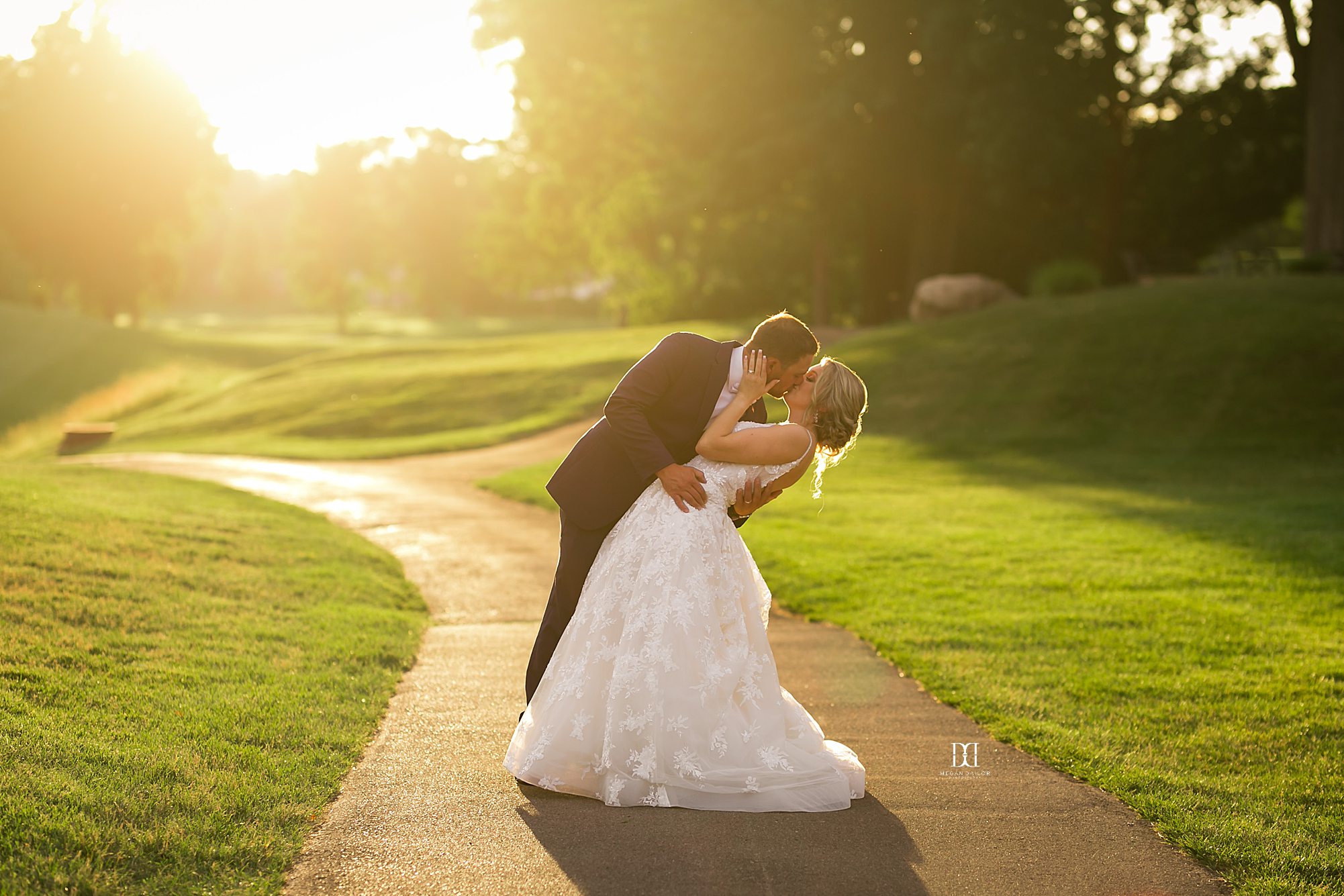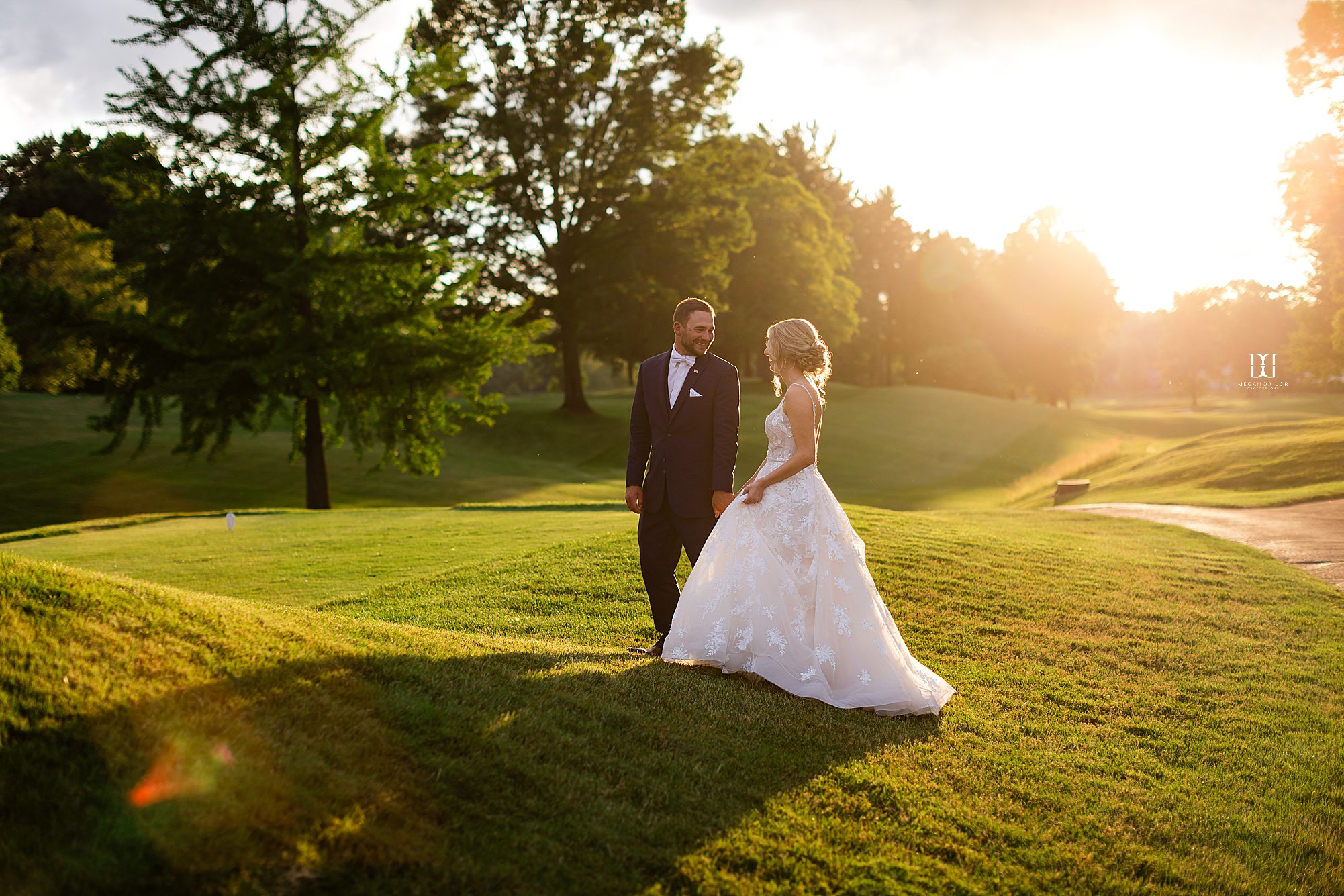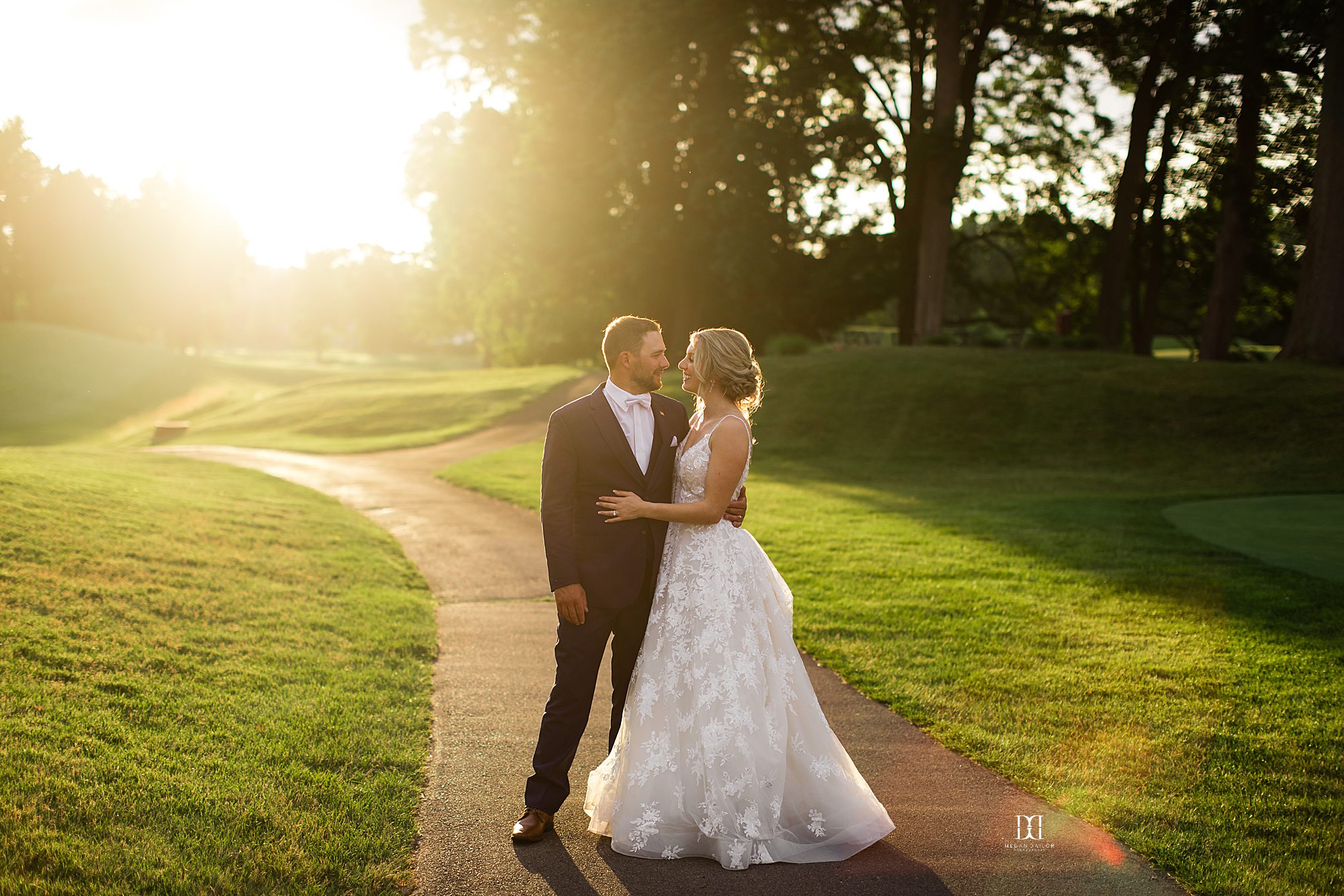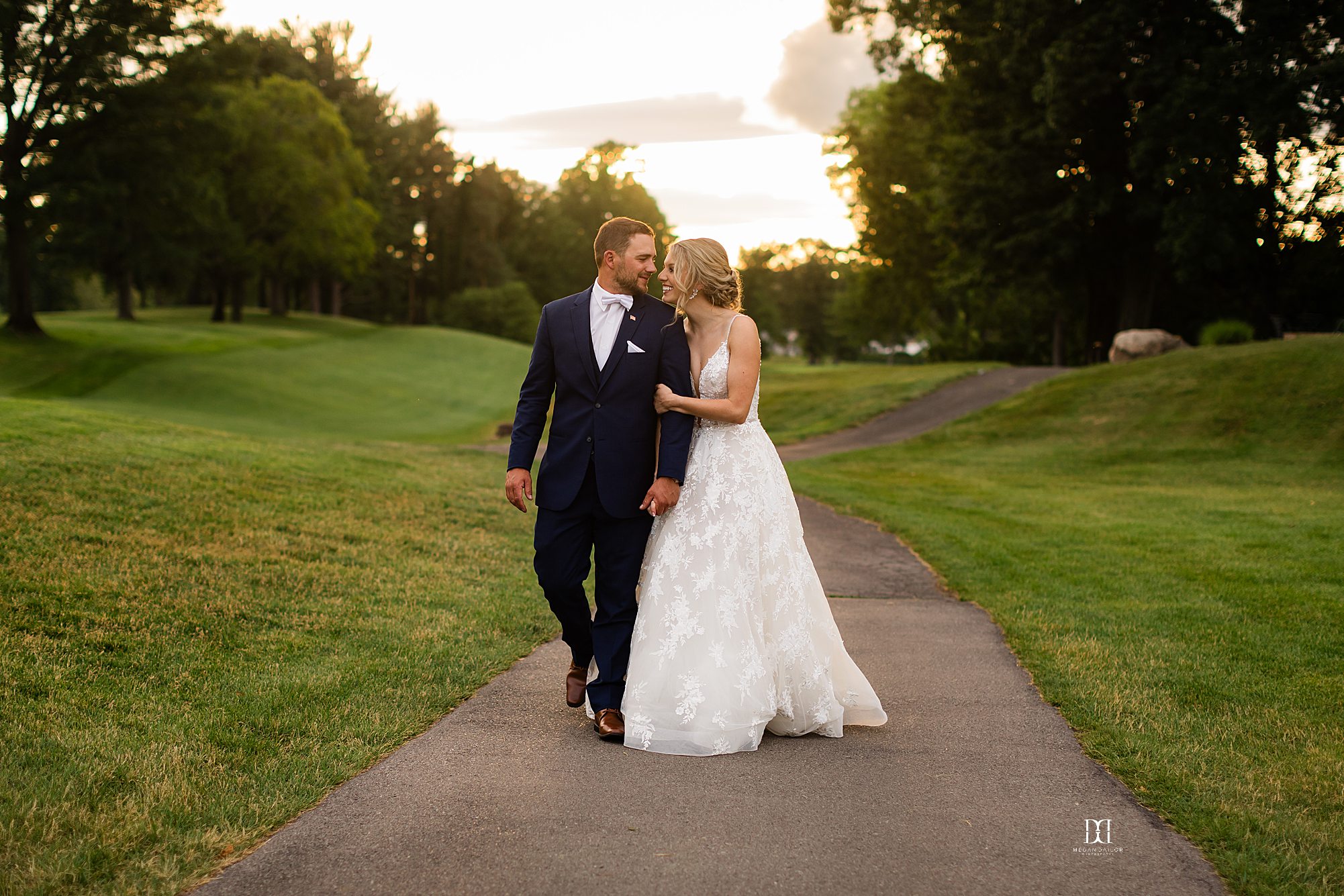 Okayyy ICC & Bradley James! The ballroom looked so stunning!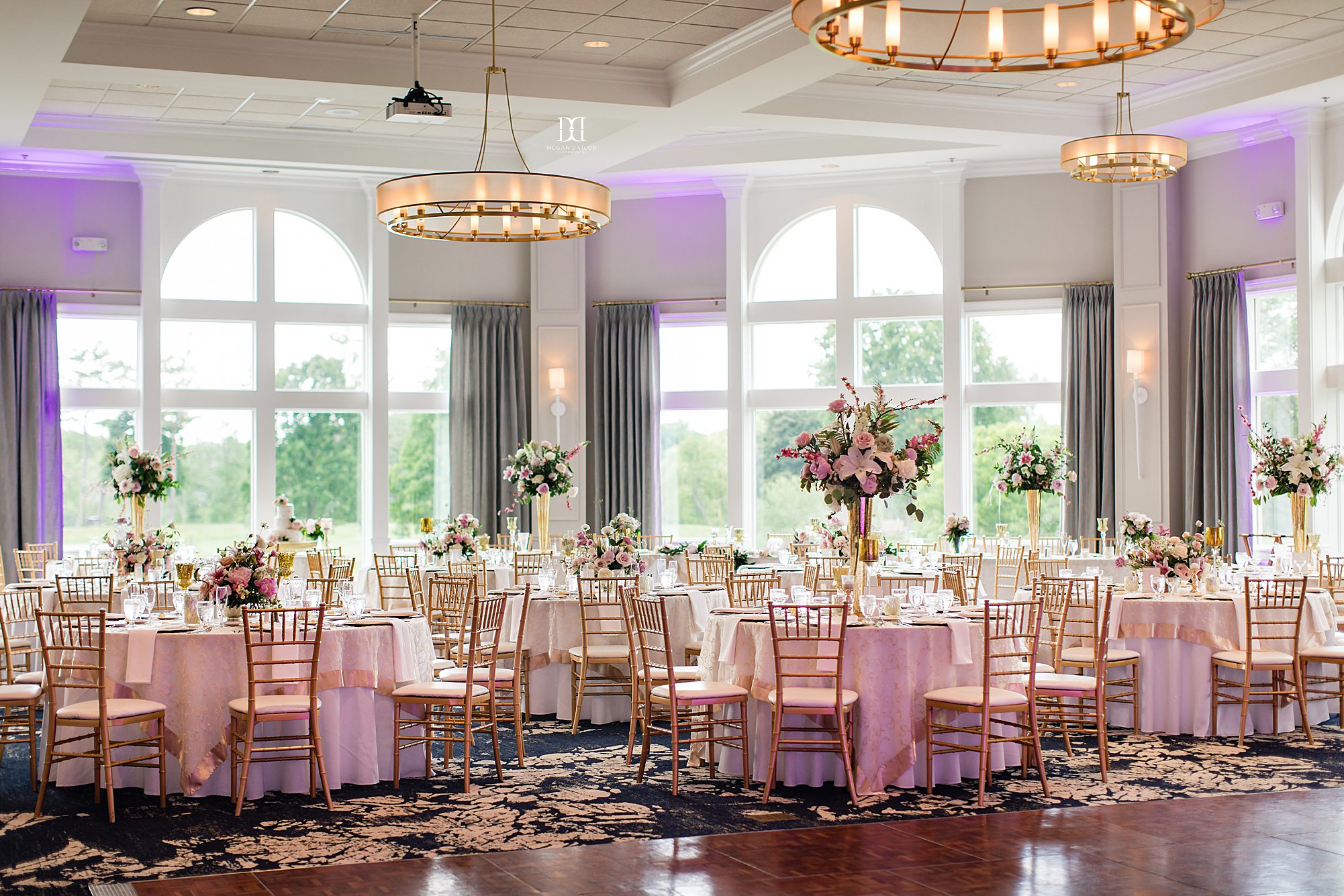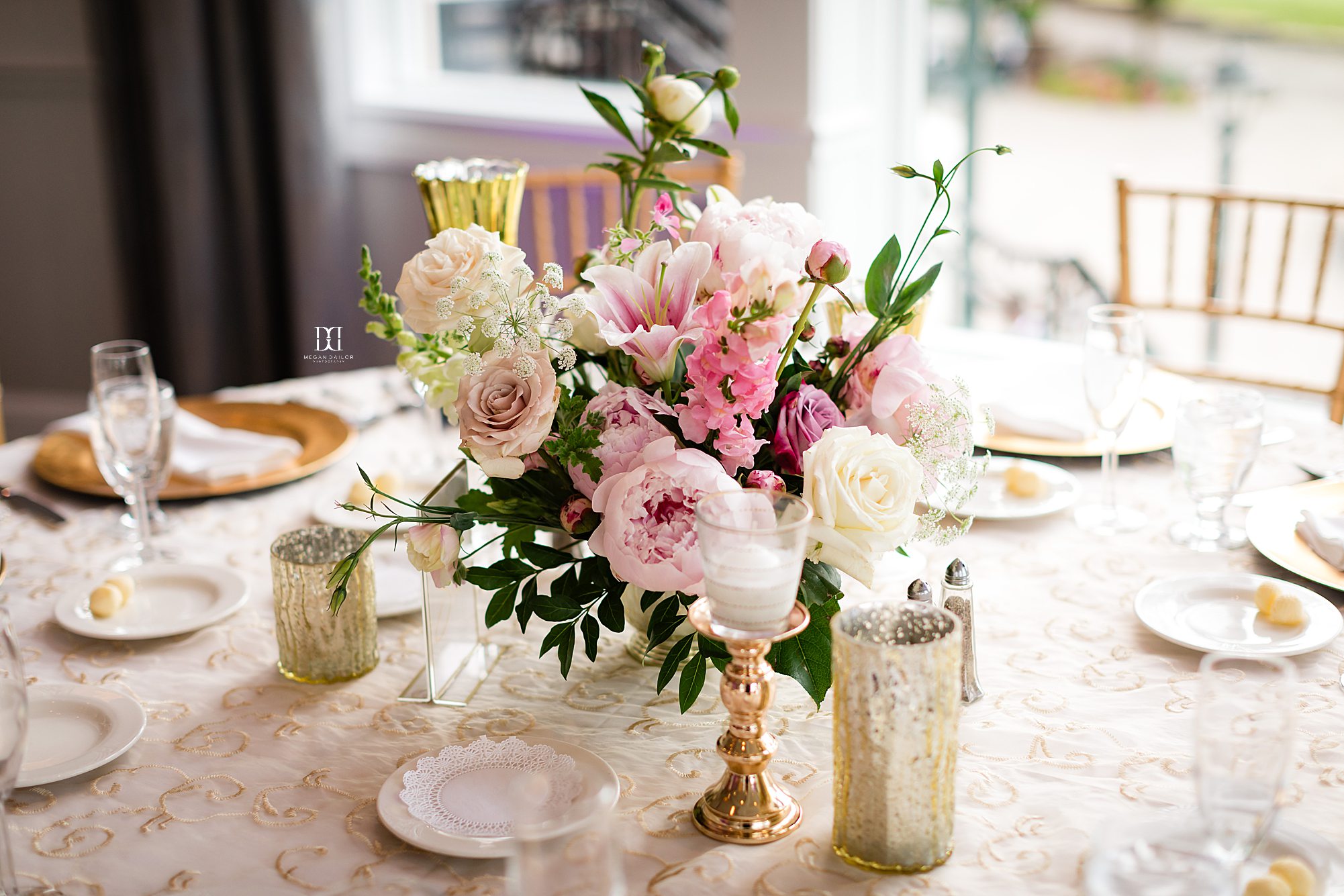 All the pinks, the shape, the height... just lovely.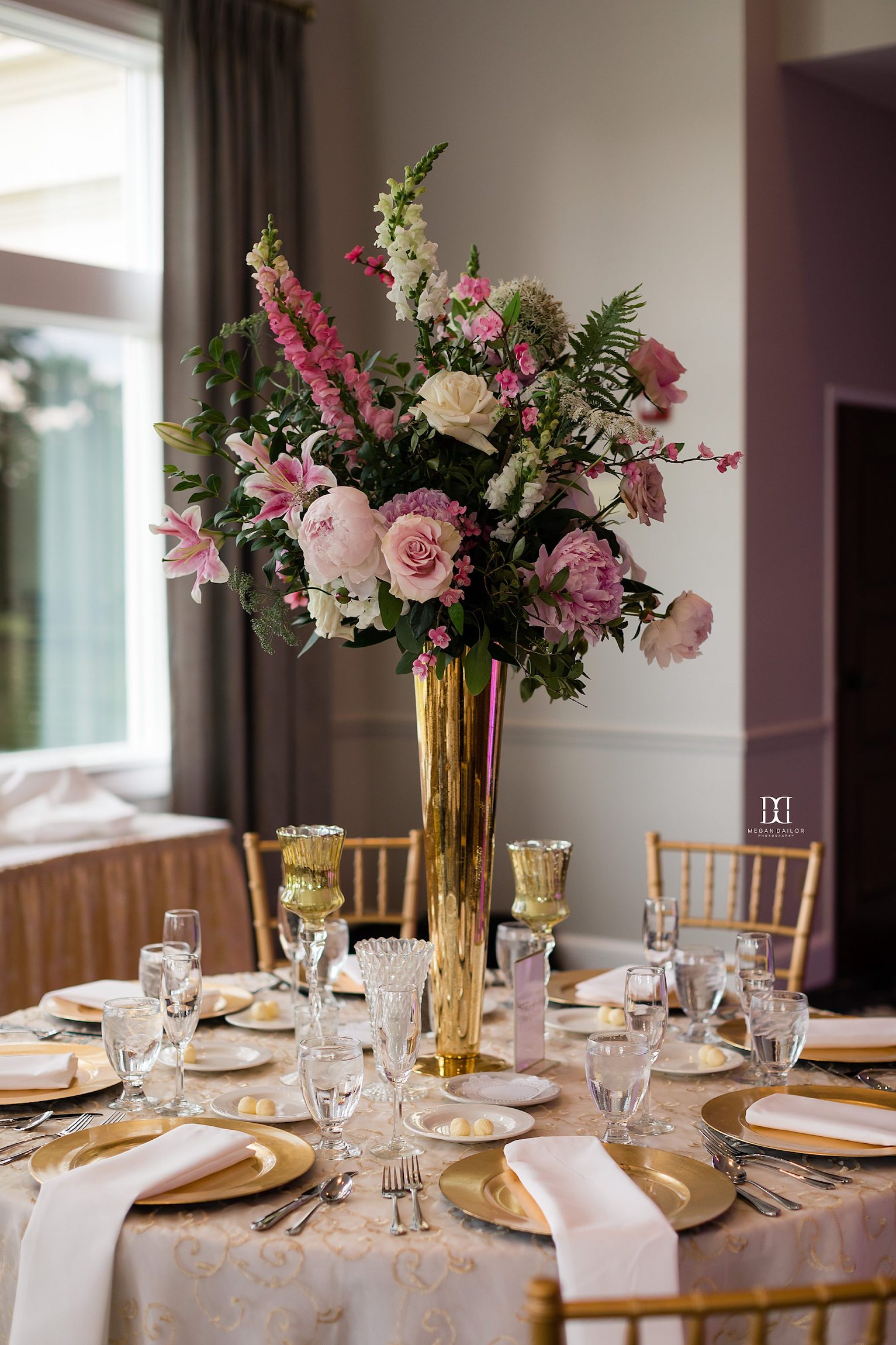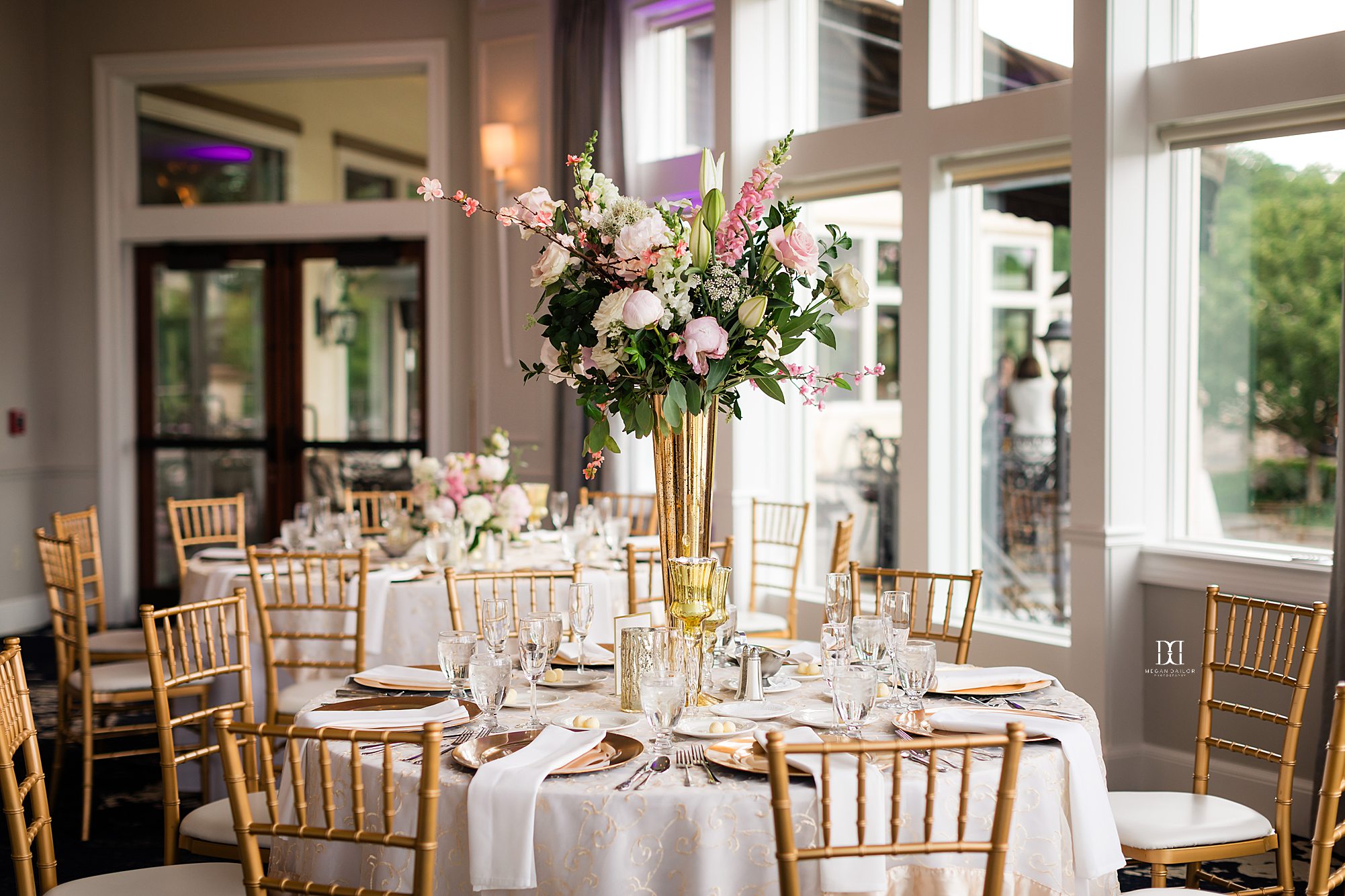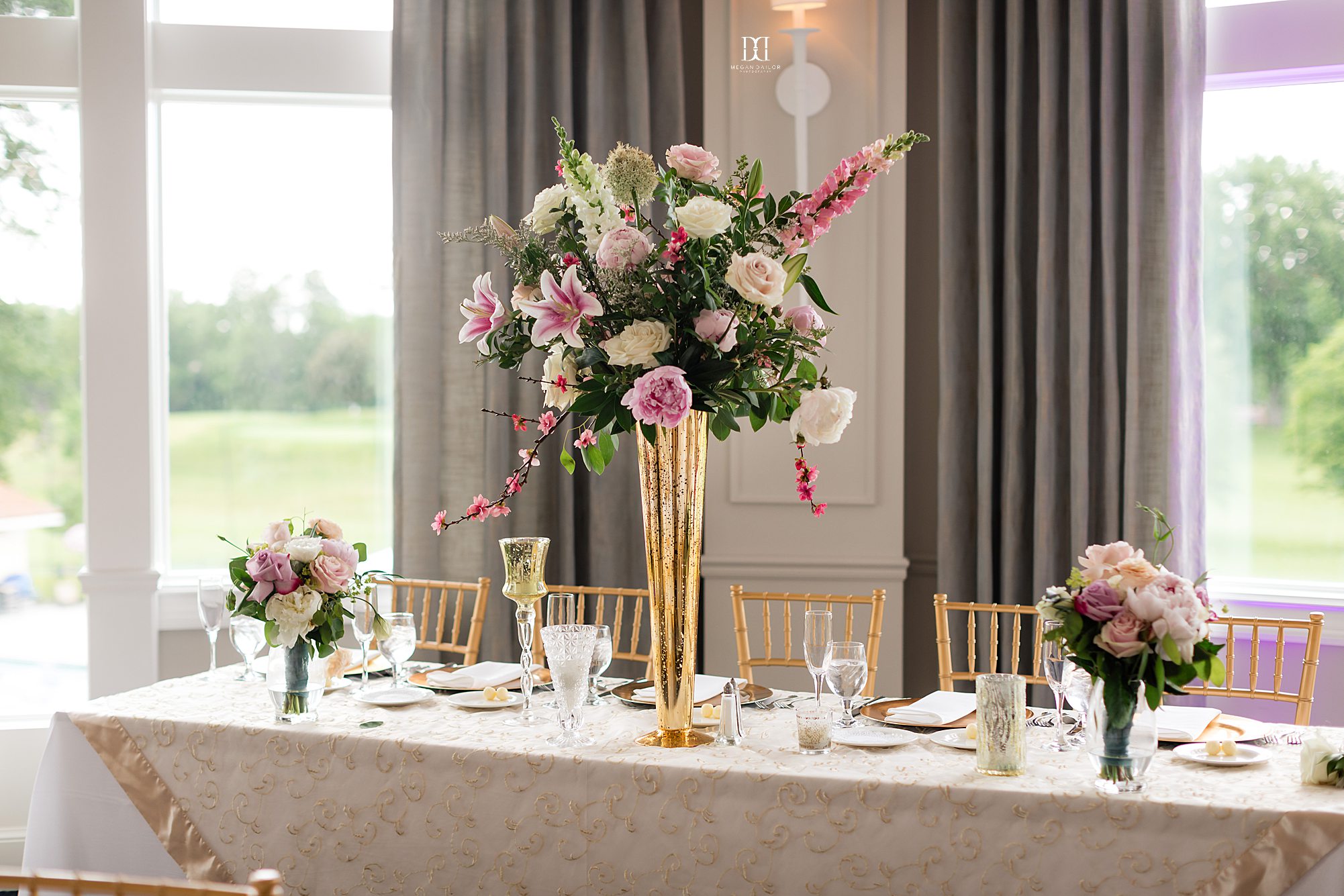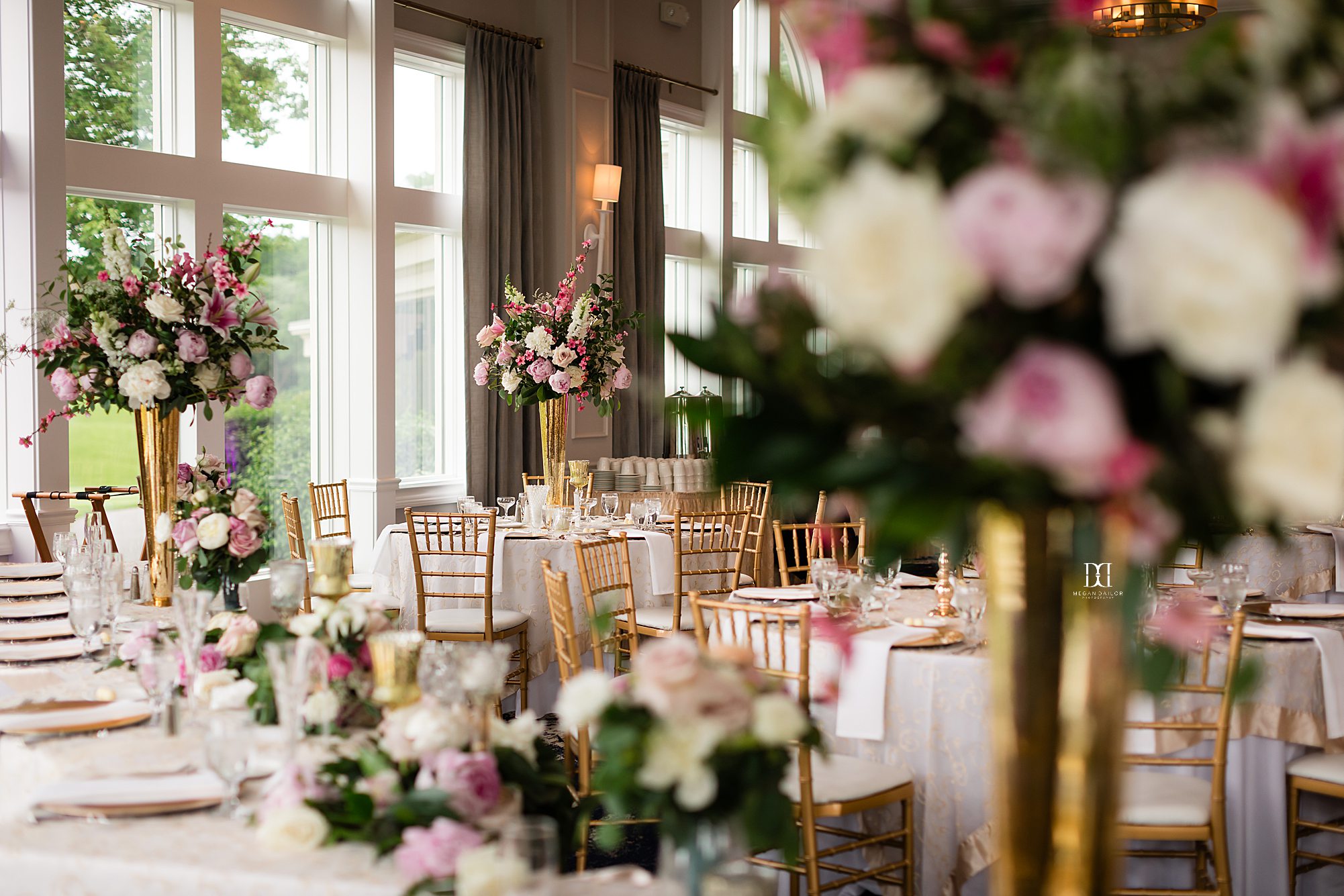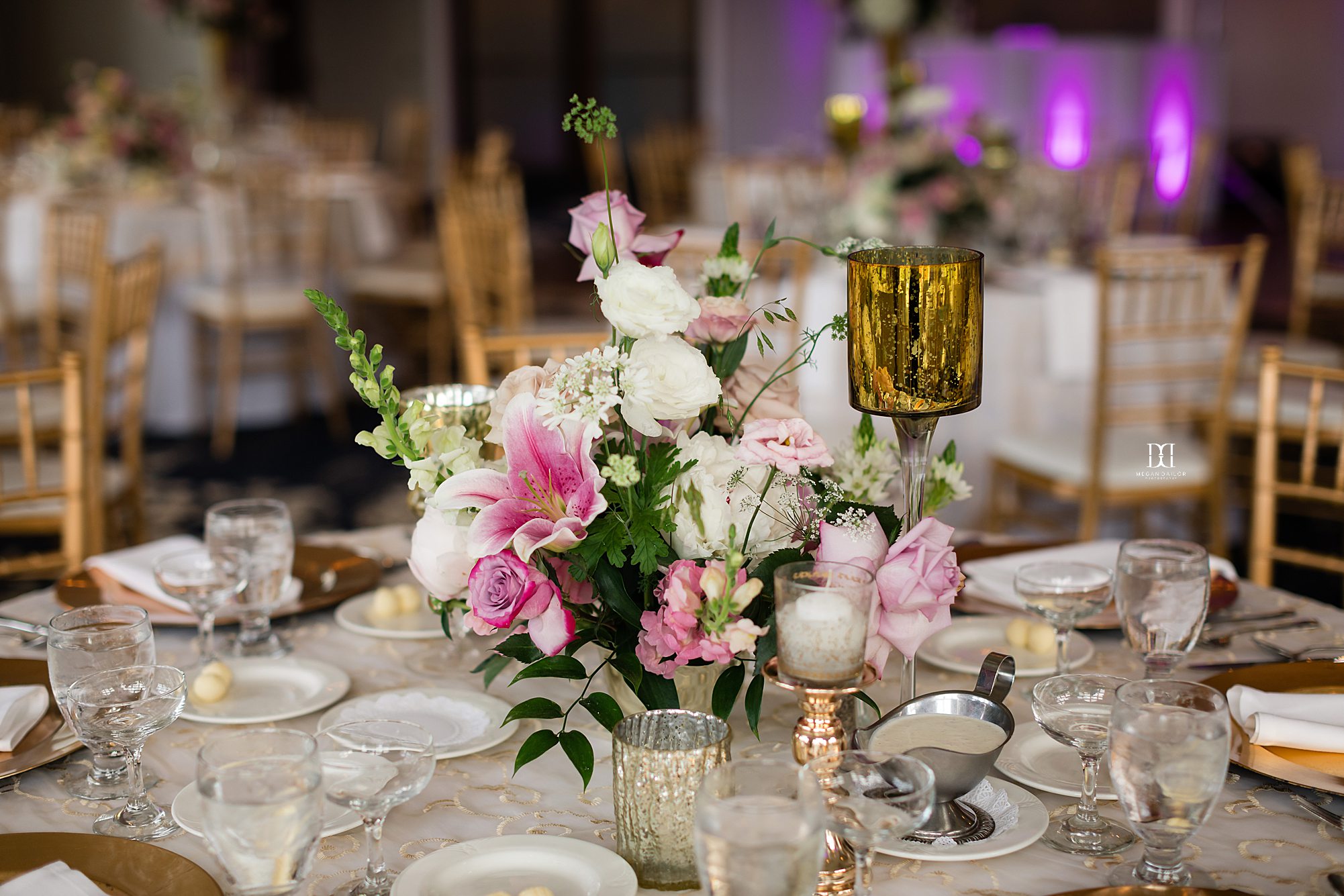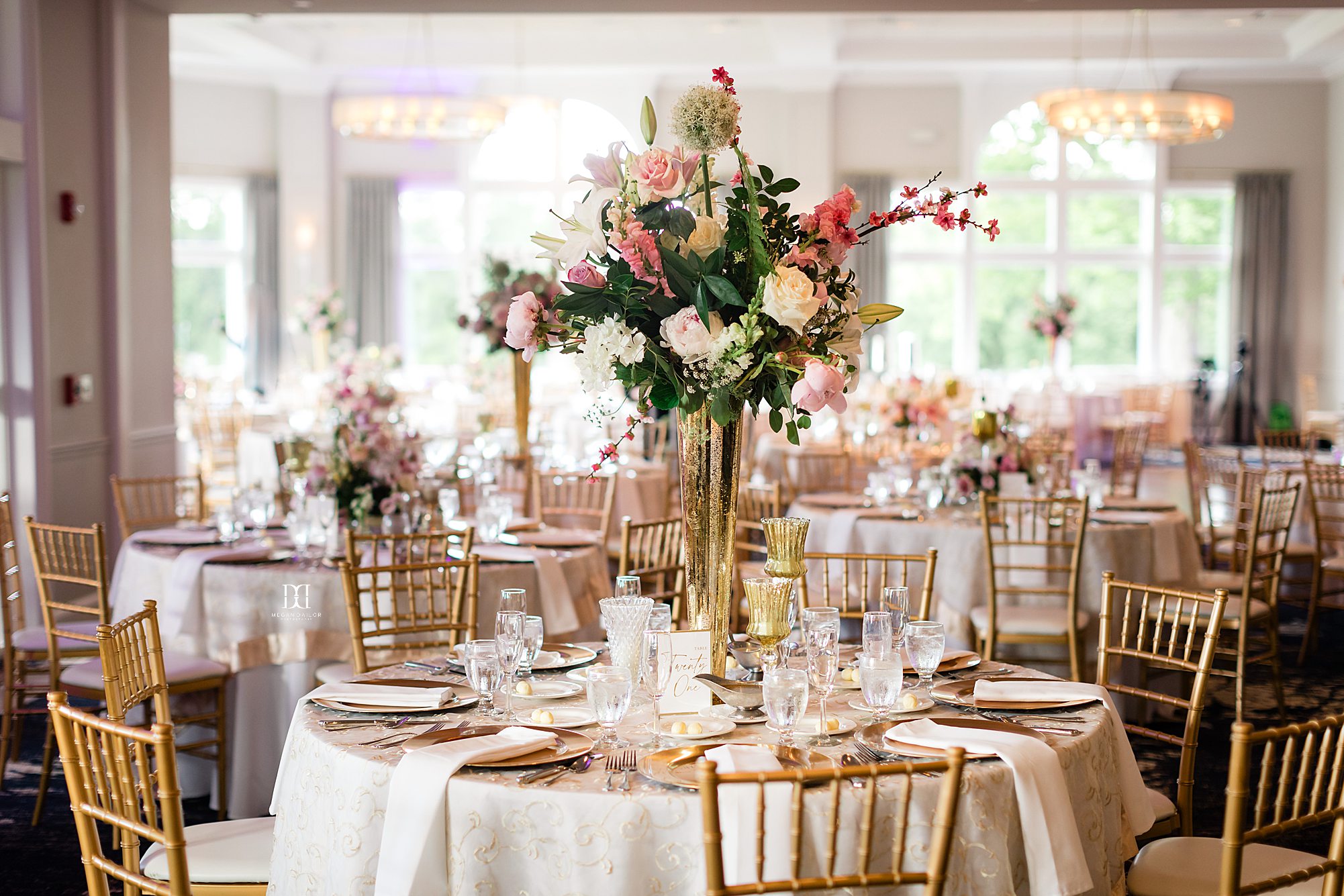 First dance happiness.
And sweet parent dances.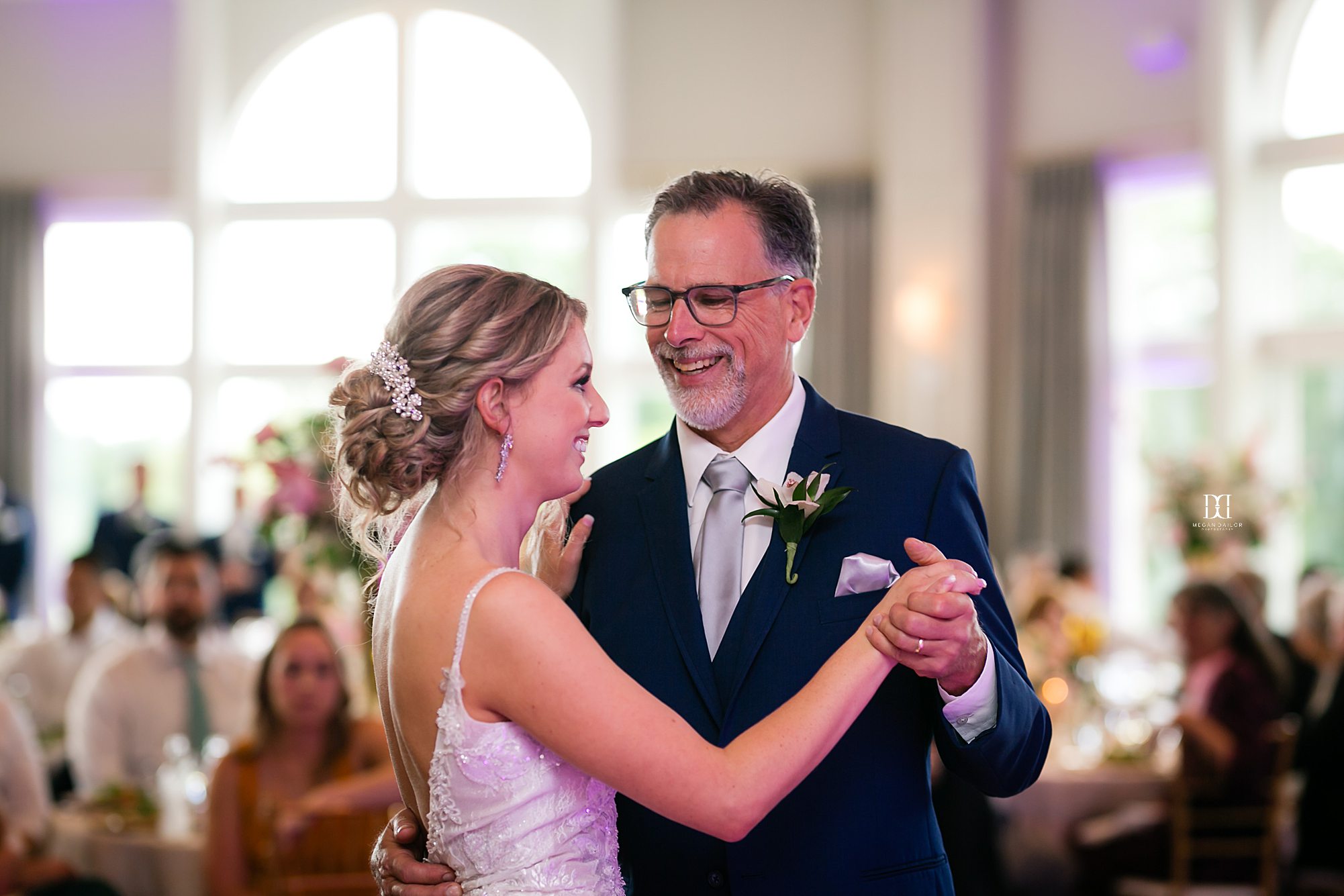 Mike's mom has the most joyful smile, she loves her boy so much.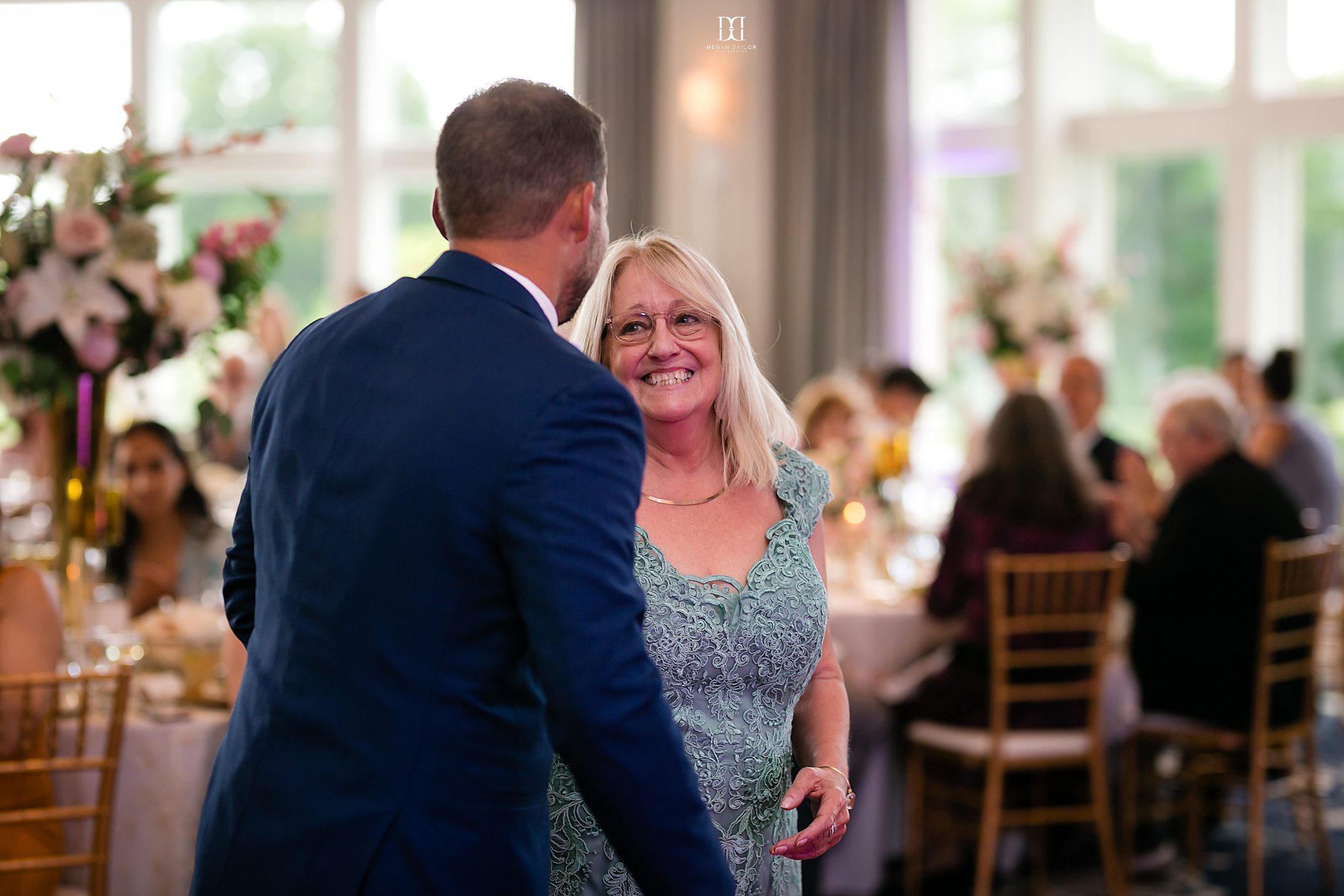 It's always fun to capture casual group shots at the reception, usually college friends, high school friends, neighborhoods, etc. I've never had a big group request a jumping pic though- and they nailed it!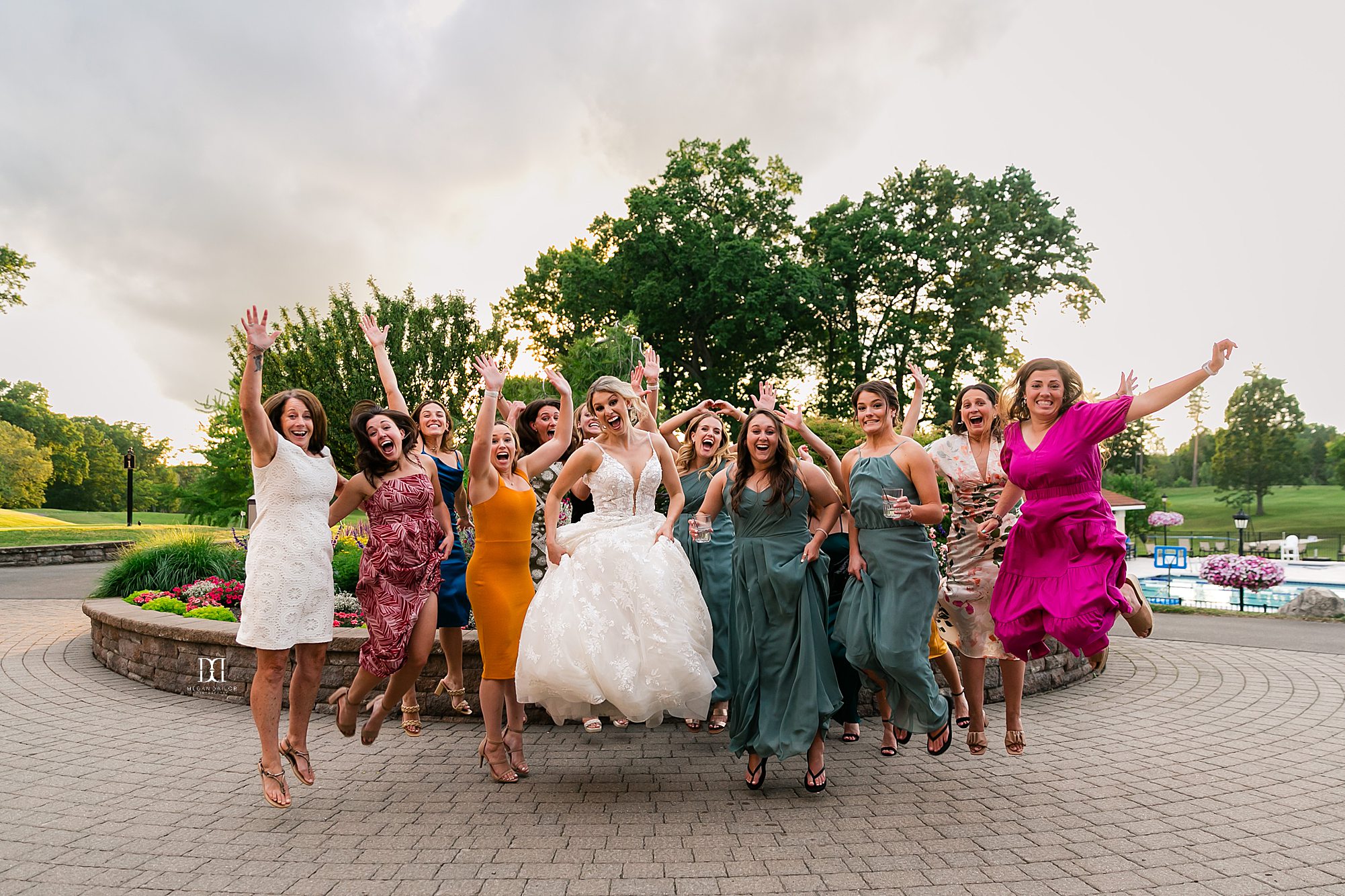 Sound Express had the dance floor packed in full daylight, not an easy feat!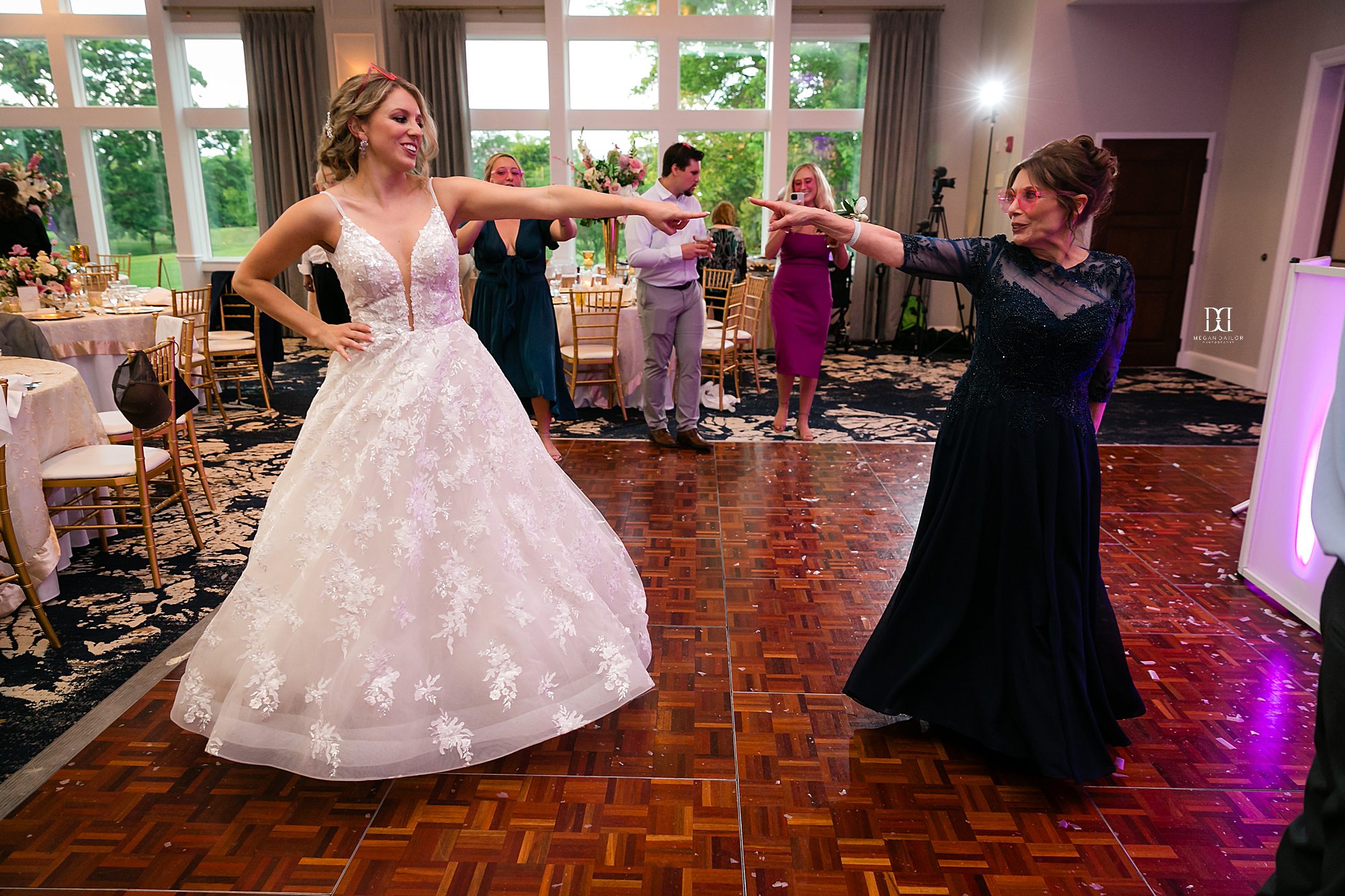 Get down grandma!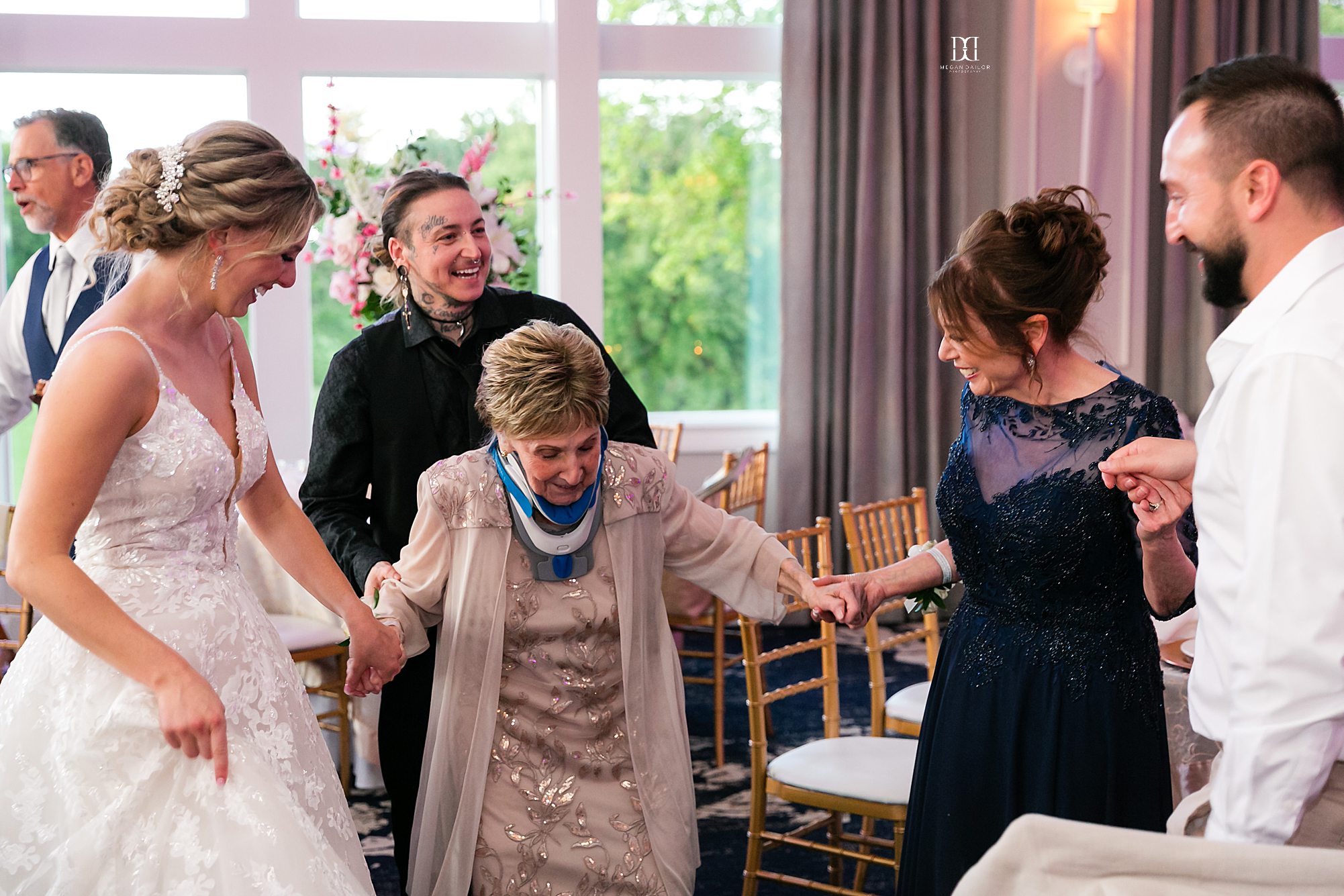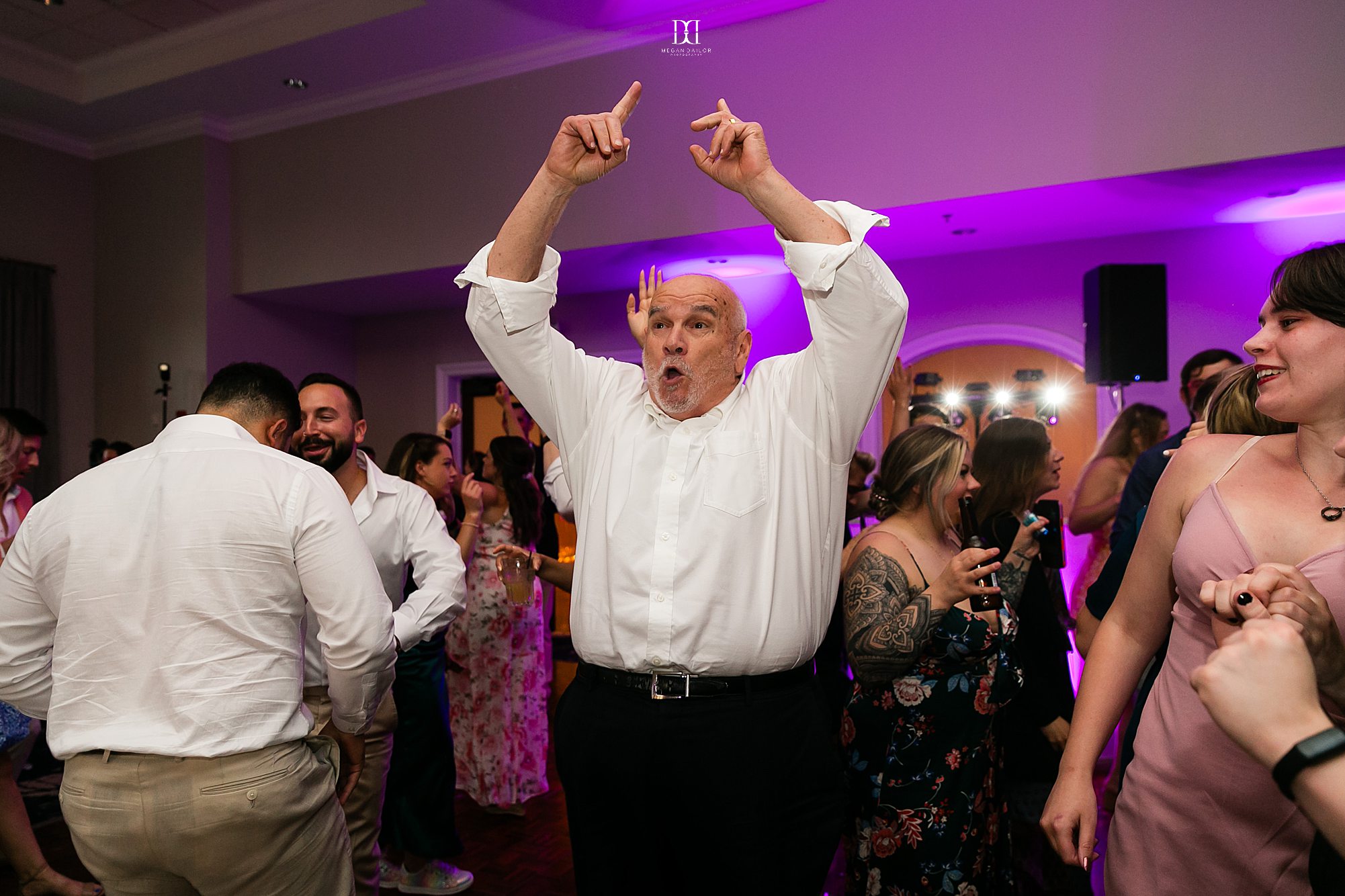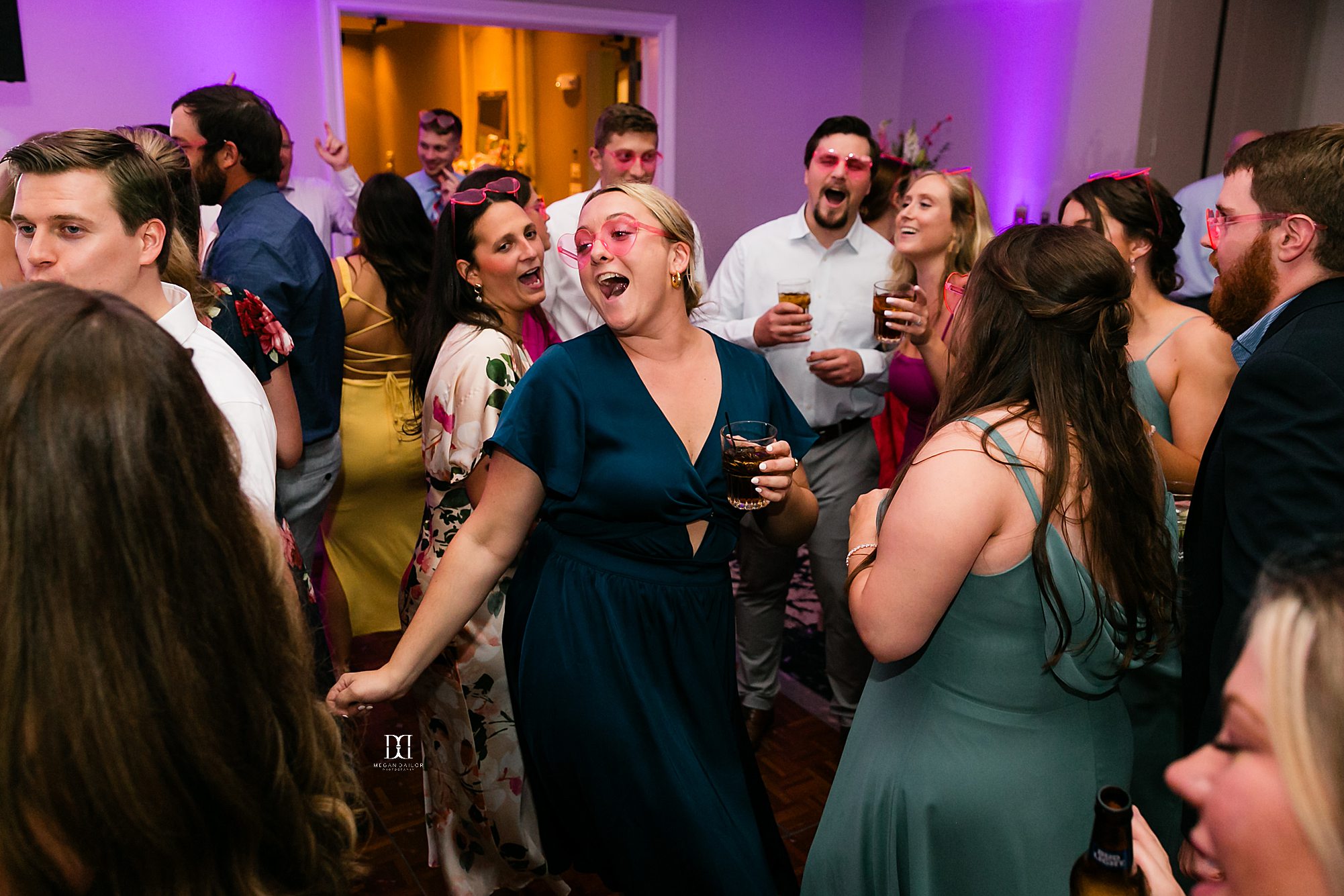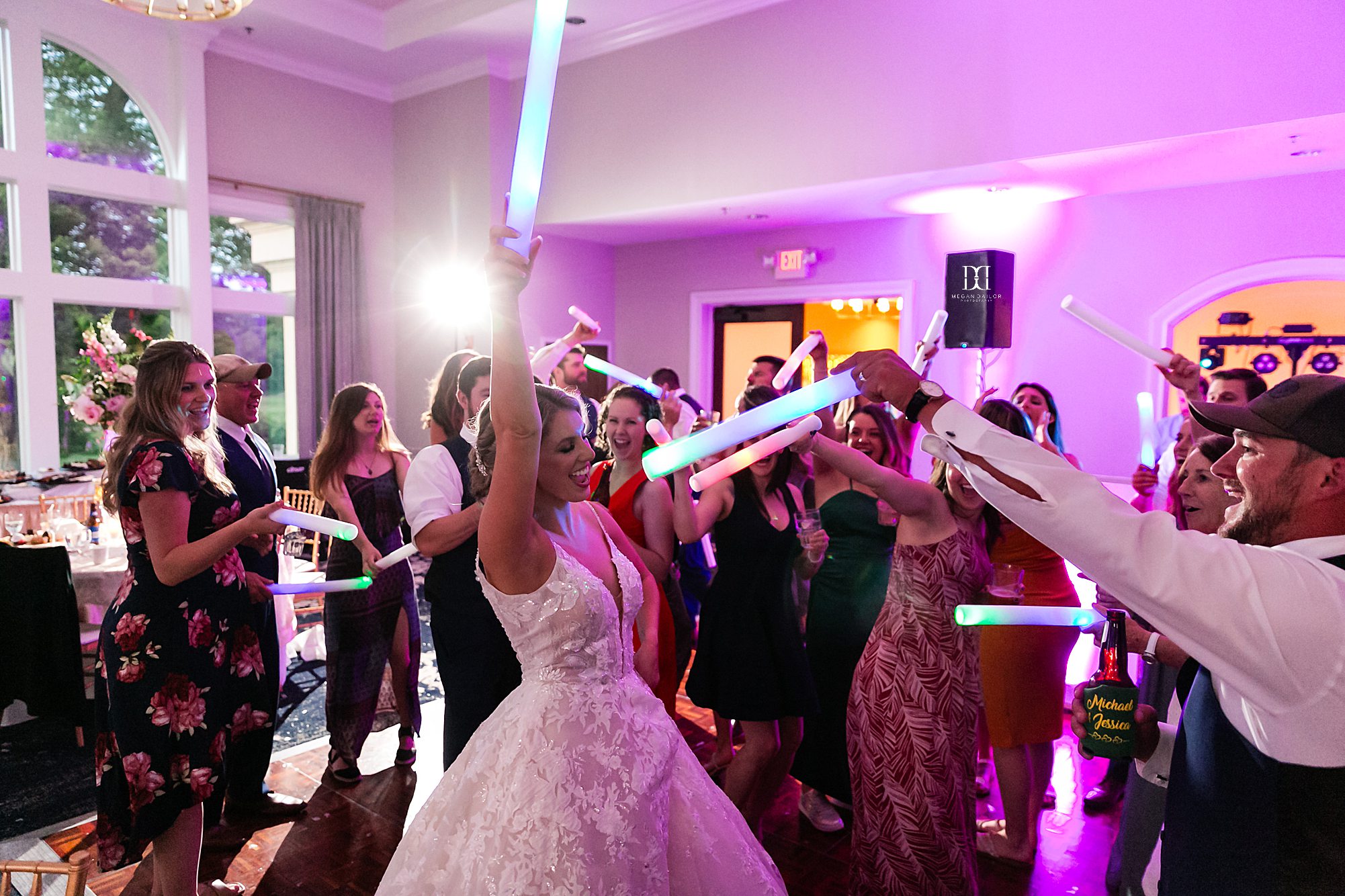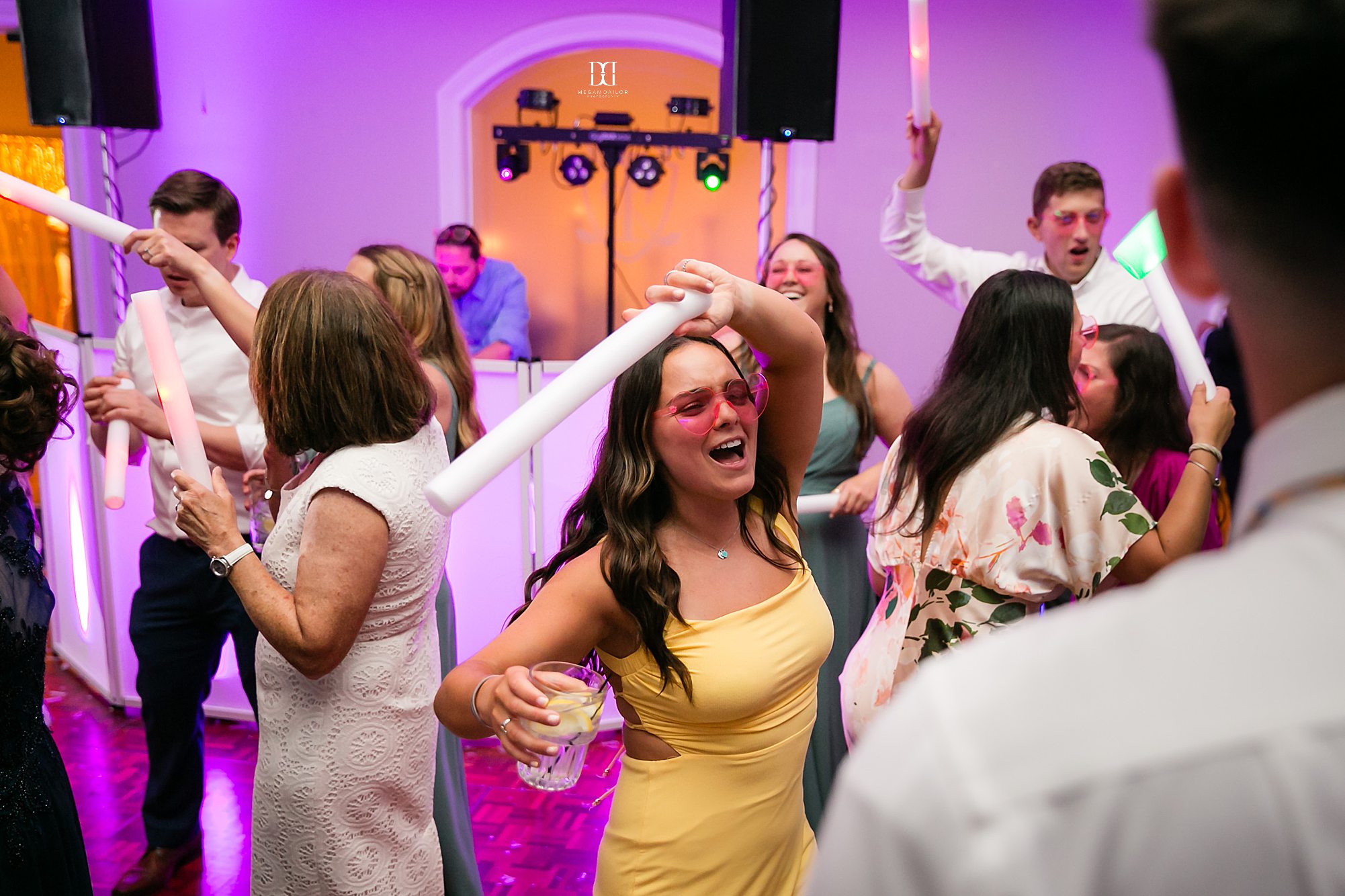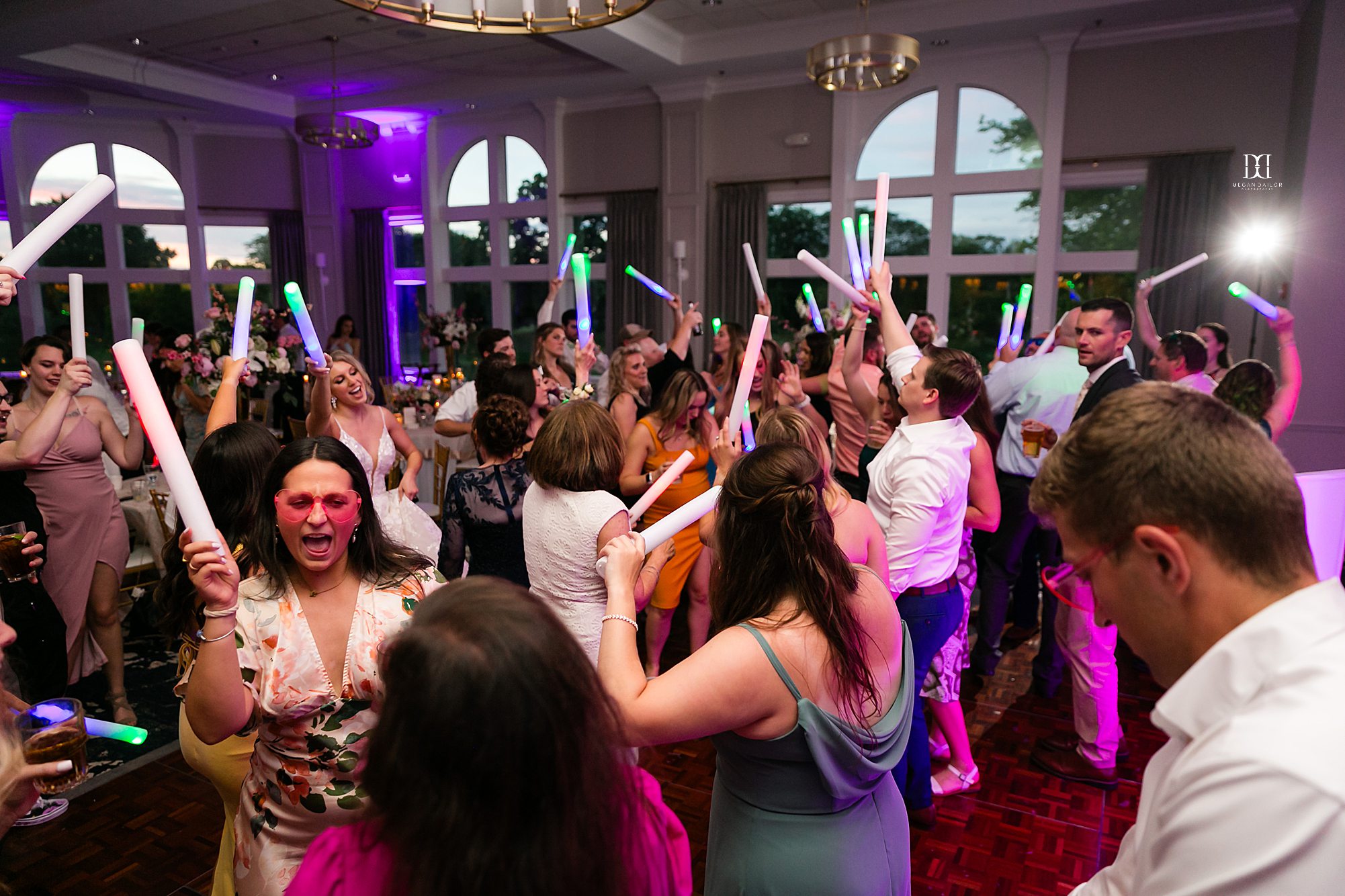 Bonk 😀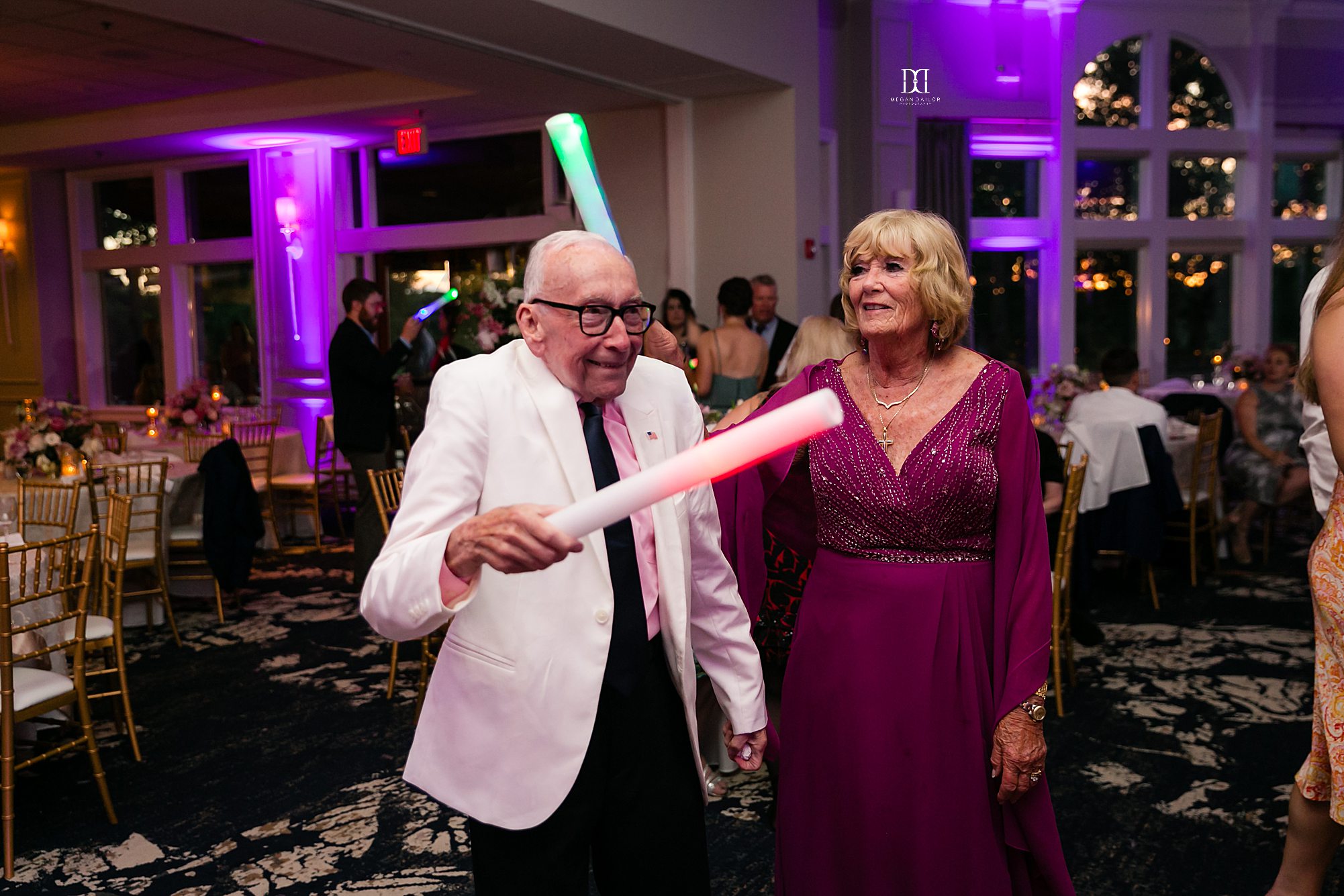 Jessica dedicated a sweet song to her mom as a surprise, it was so special.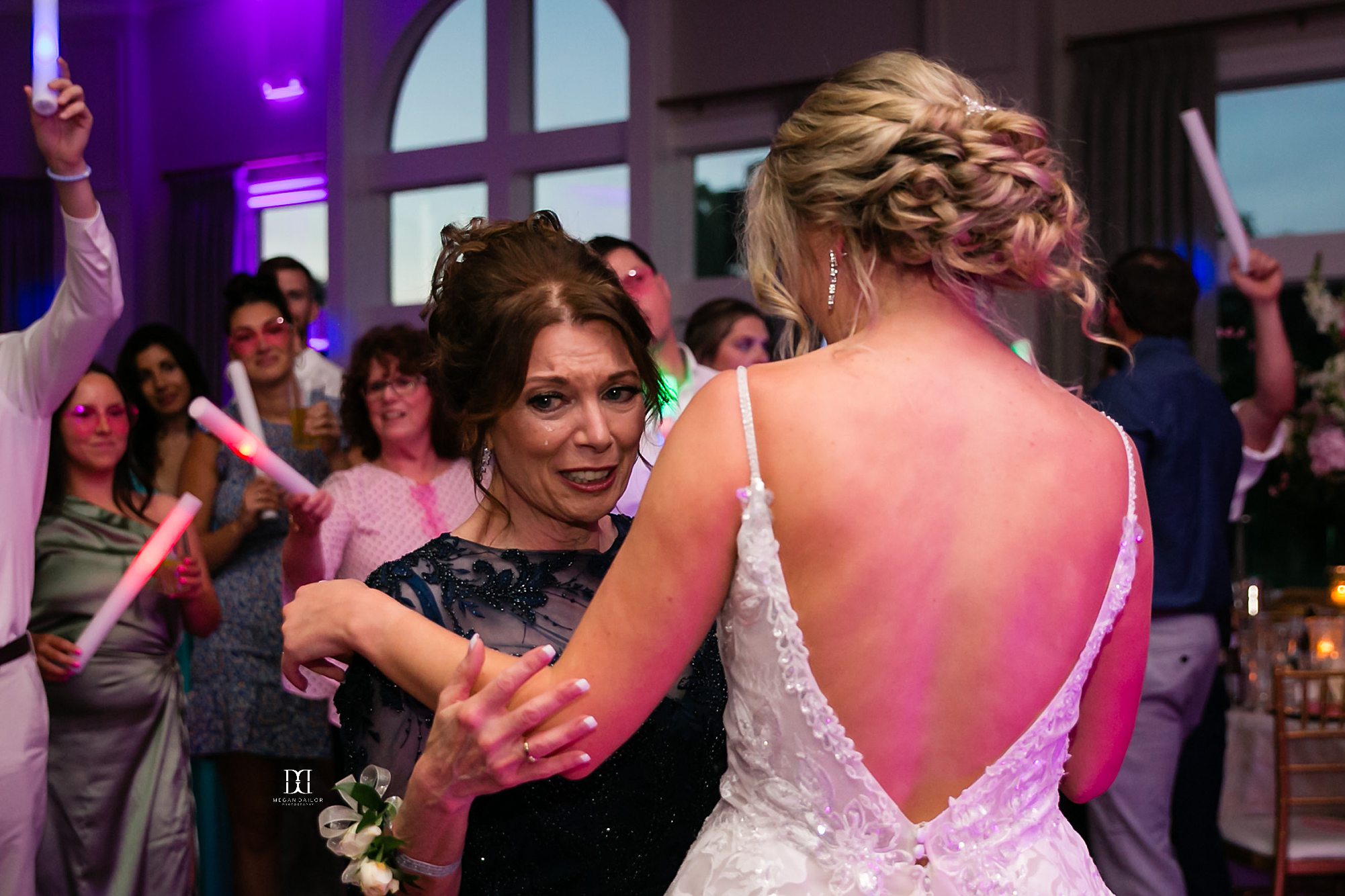 Today's Wedding MVP was definitely grandma rocking the shot ski!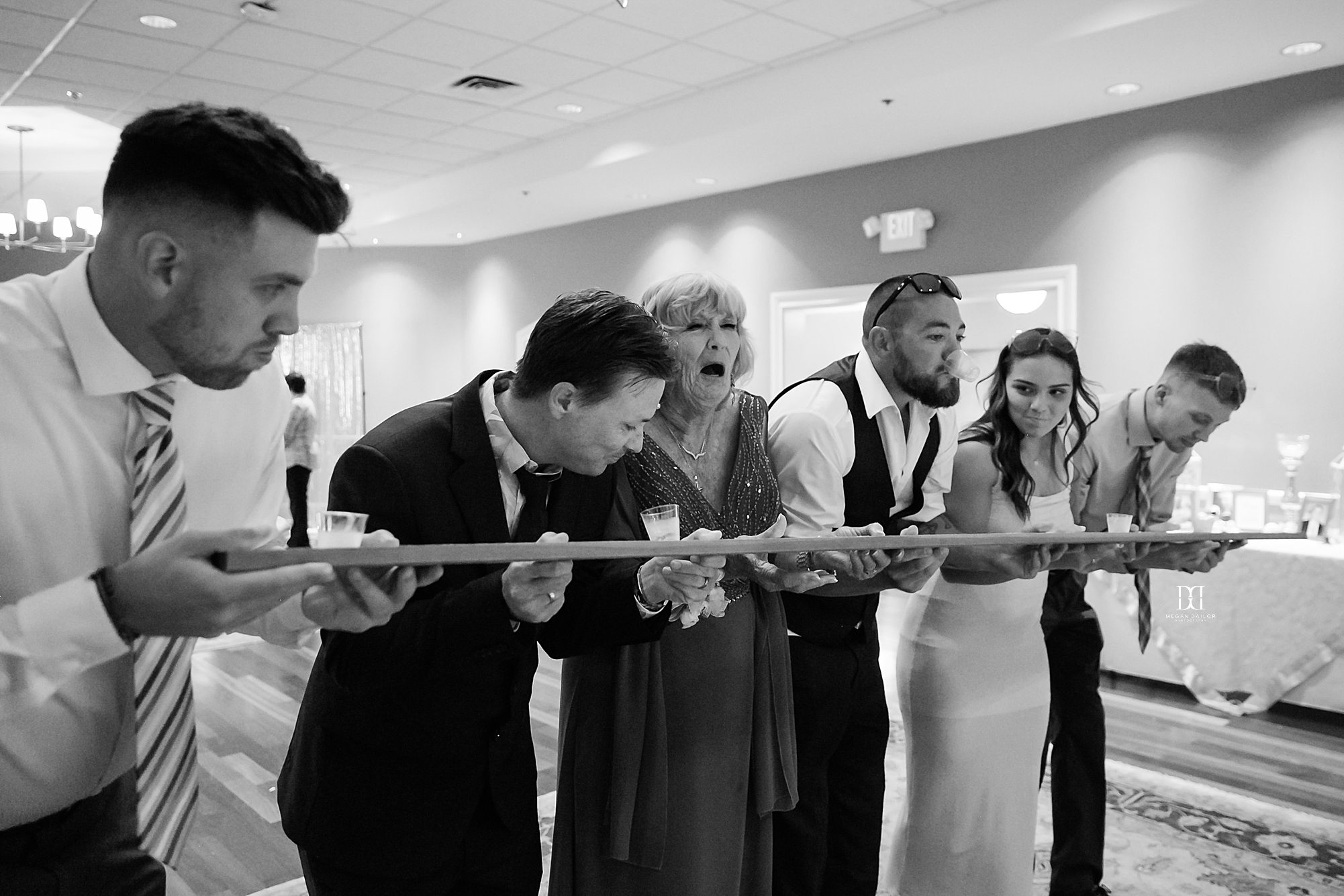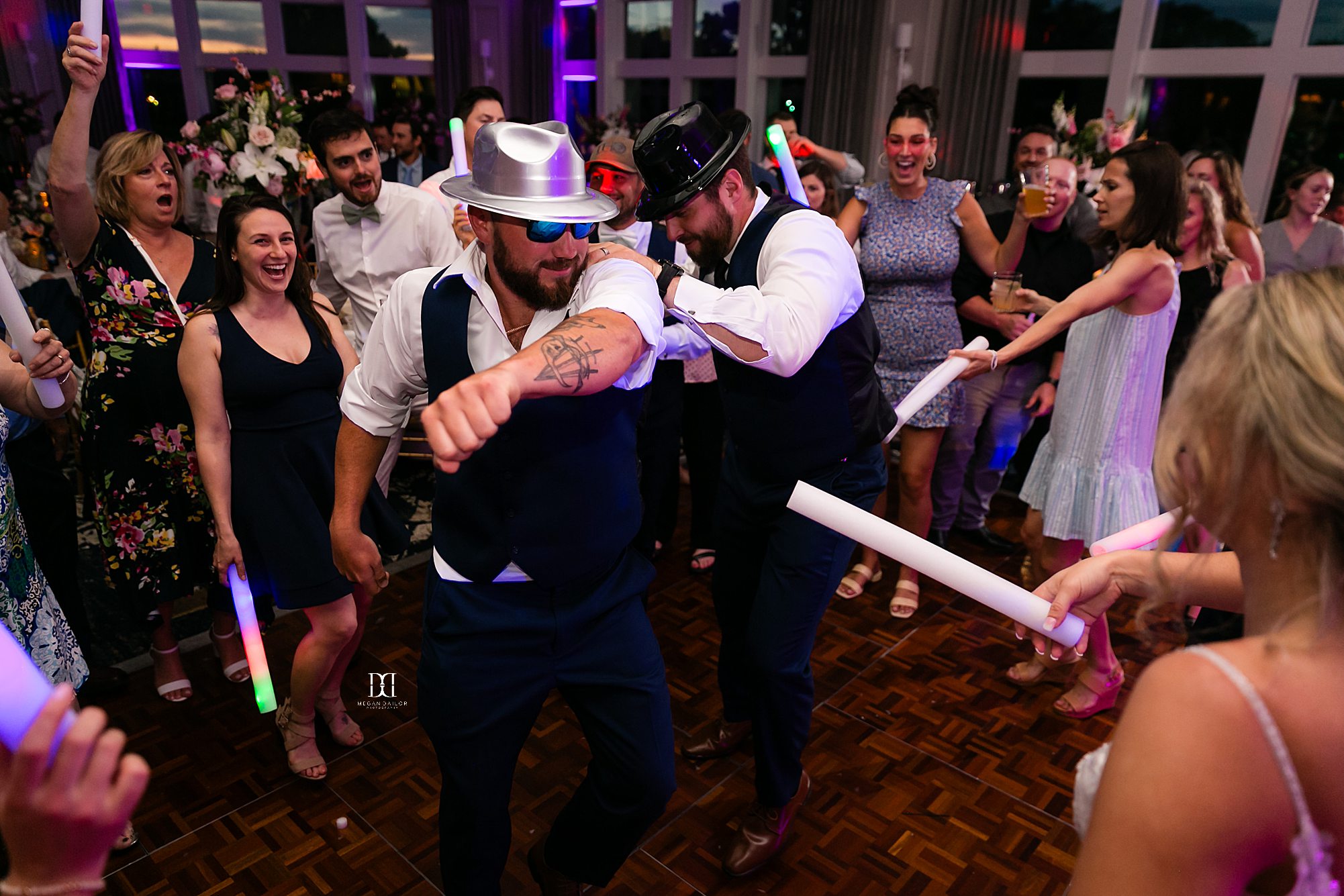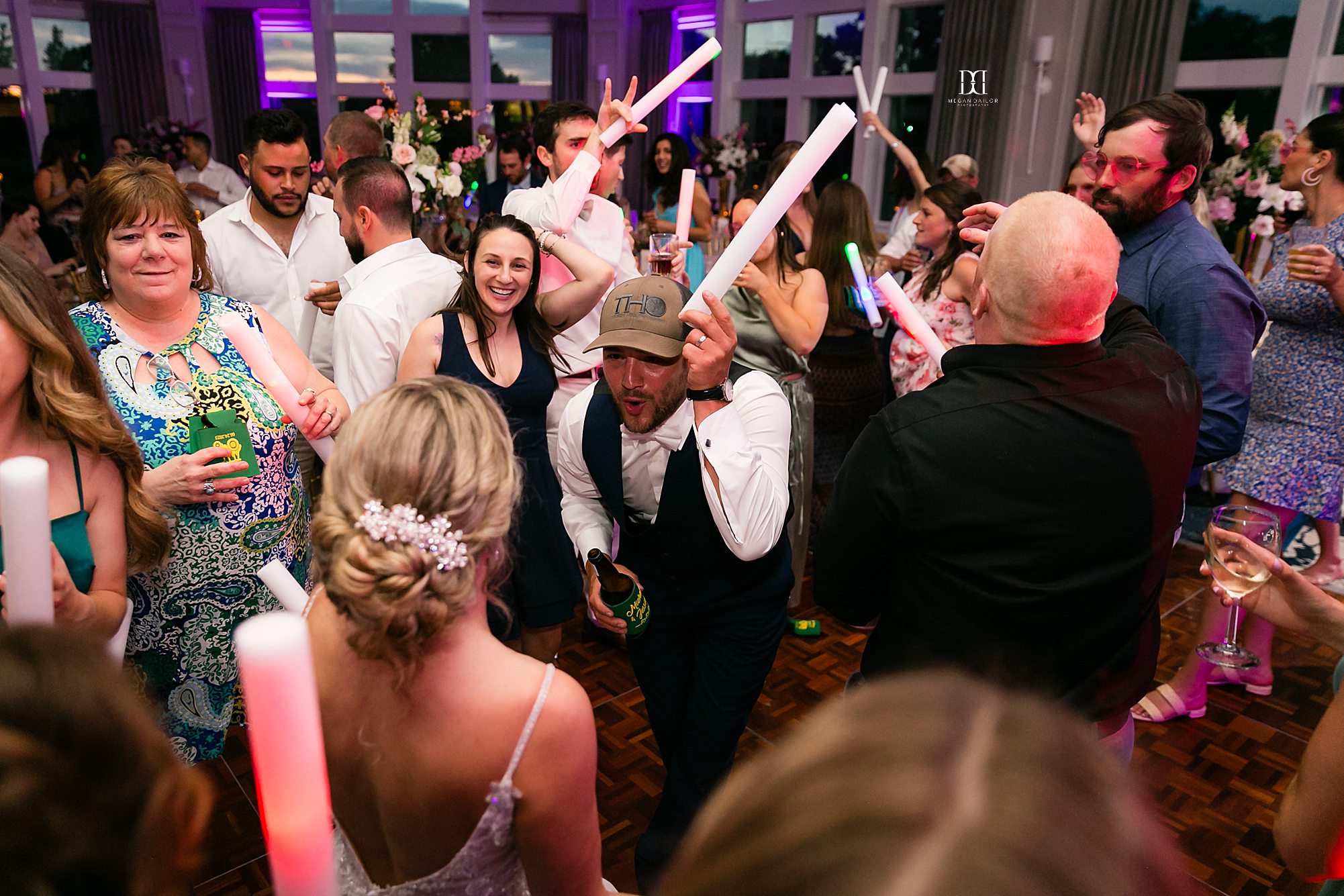 Thank you so much Jessica and Mike, it was such a delight to work with you and your families and friends!
Irondequoit Country Club Wedding Photos