Melissa and James were married over the summer at Mill Creek Golf Club near Rochester, NY. It was a beautiful day full of smiles and laughter, but there was one important thing missing... a sweet little fluffball named Autumn! It had rained overnight and the decision was made to keep her at home because it might be too muddy to have her in the outdoor wedding ceremony. Melissa was heartbroken so I offered a mini makeup shoot of her, James and Autumn to cheer her up. We got it scheduled right as the leaves were starting to change and met at a park... it was so cute to see these two in their newlywed bliss and meet adorable Autumn! Look at this face!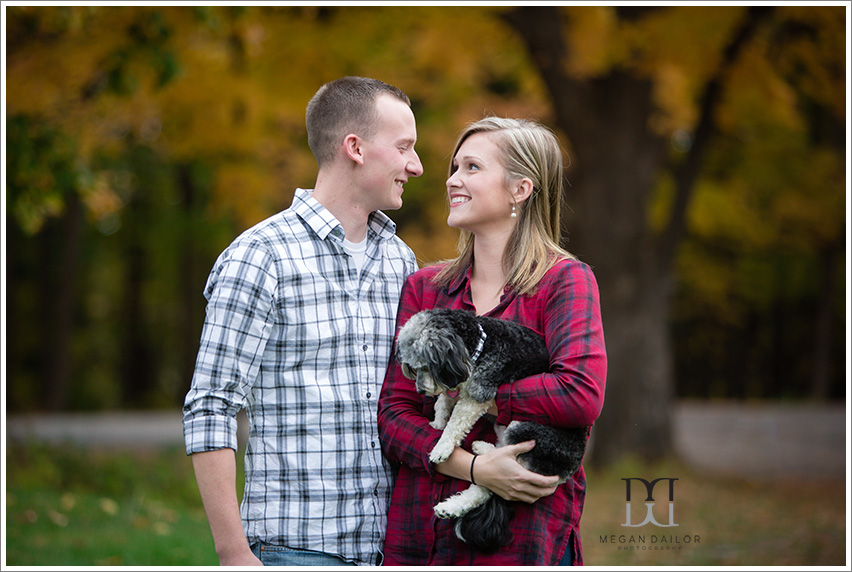 The cutest little family!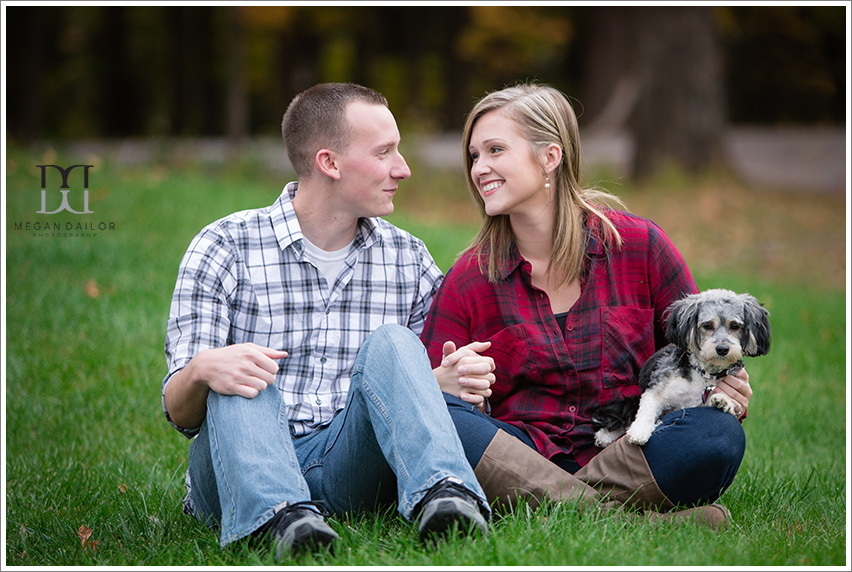 Autumn knows all her angles.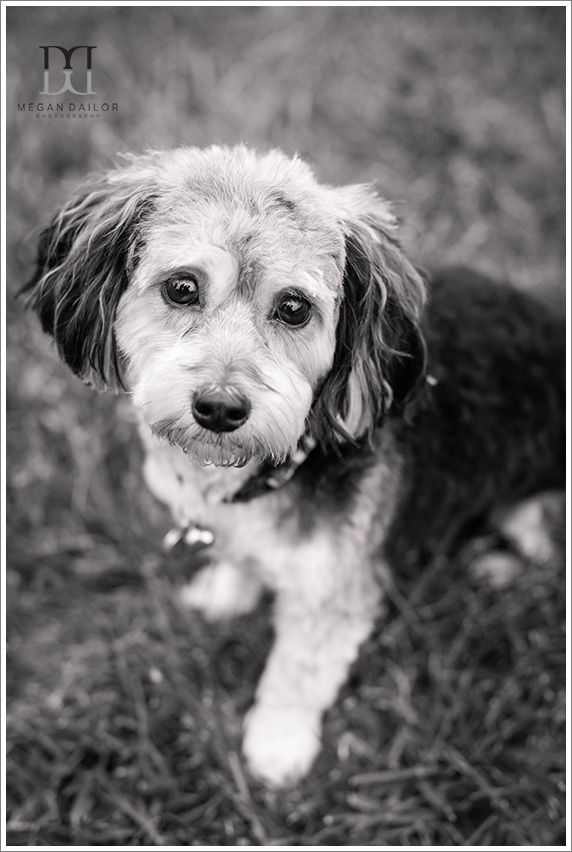 And we had to get out the Bills gear... Let's Go Buffalo! <3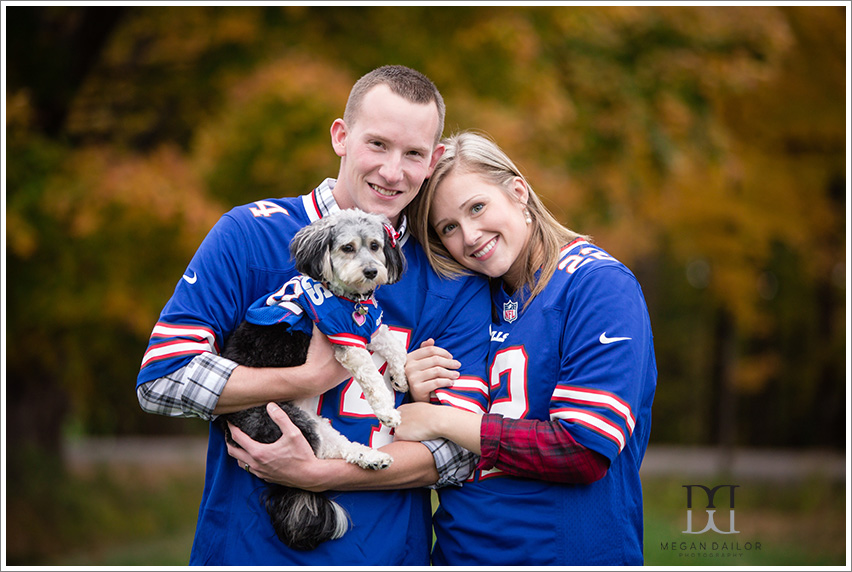 We're planning to do a shoot each season for the first year of their marriage, I can't wait until the snow starts!