Ravenwood Weddings
I first met Kelley almost two years ago when she was a bridesmaid in Nicole and Joe's delightfully fun wedding! That was quite a party, and Kelley was so sweet- I was thrilled to see this crew again! Ravenwood weddings are always beautiful. There is a pretty ceremony space, an indoor-outdoor reception area so nobody has to count on the weather being perfect, and a cute getting ready room to boot!
Sweet details to start off the day.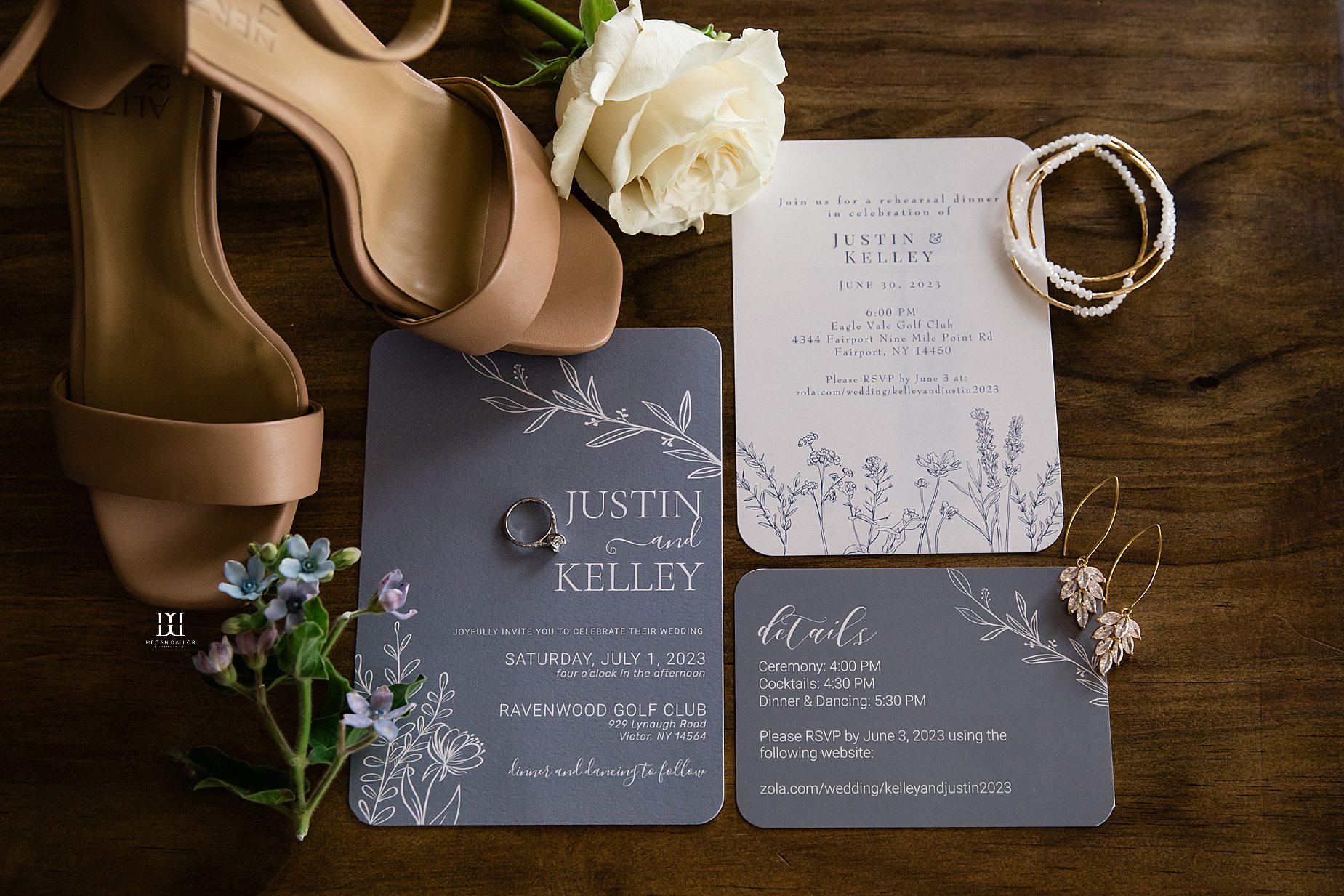 Justin had written letters to each bridesmaid thanking them for their roles in Kelley's and his lives. It was so thoughtful and the girls were so blown away. Justin is such a gem! A perfect match for Kelley and her kind heart and wit.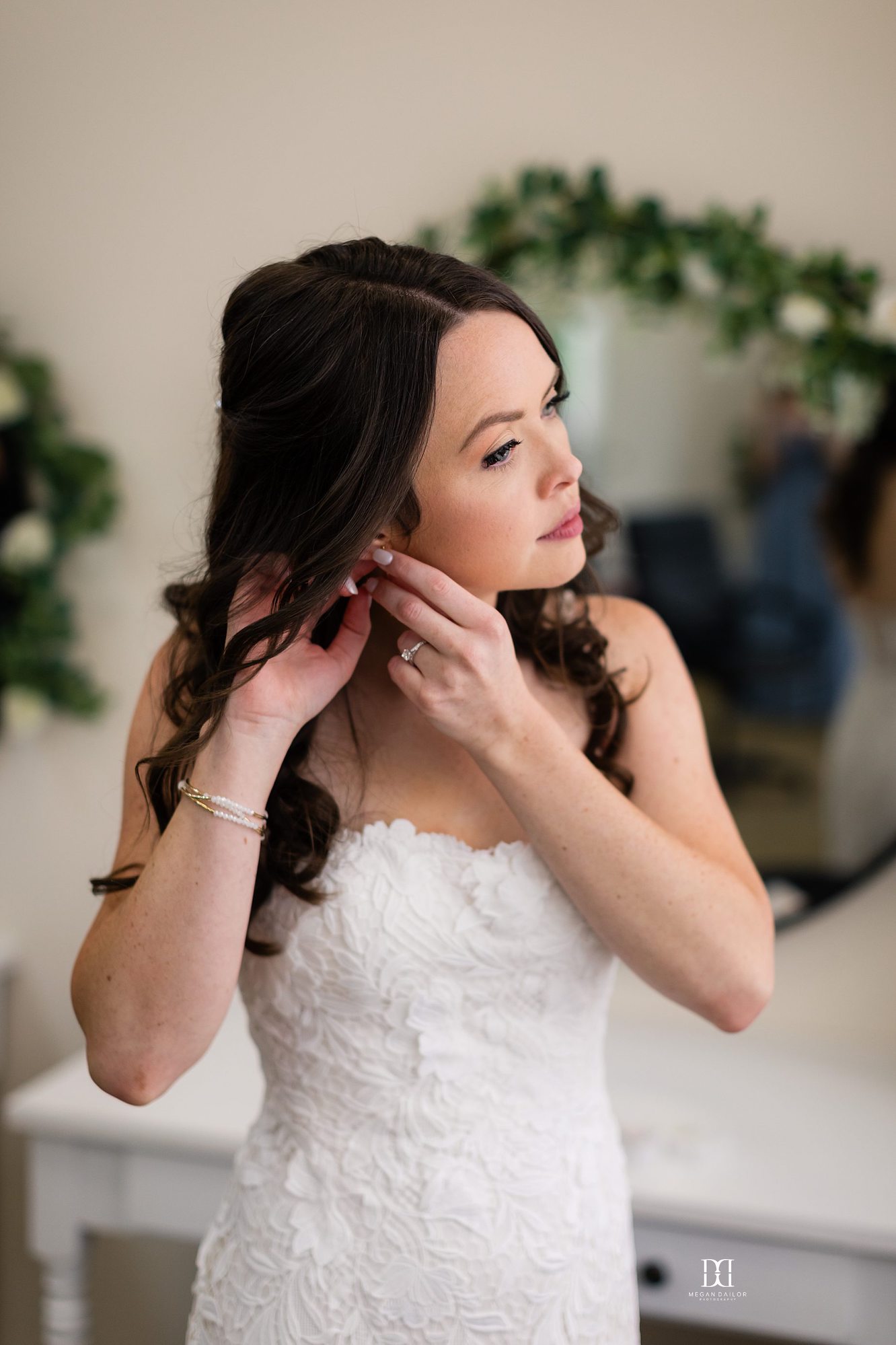 The first look was very cute, Justin was blown away by his beautiful bride.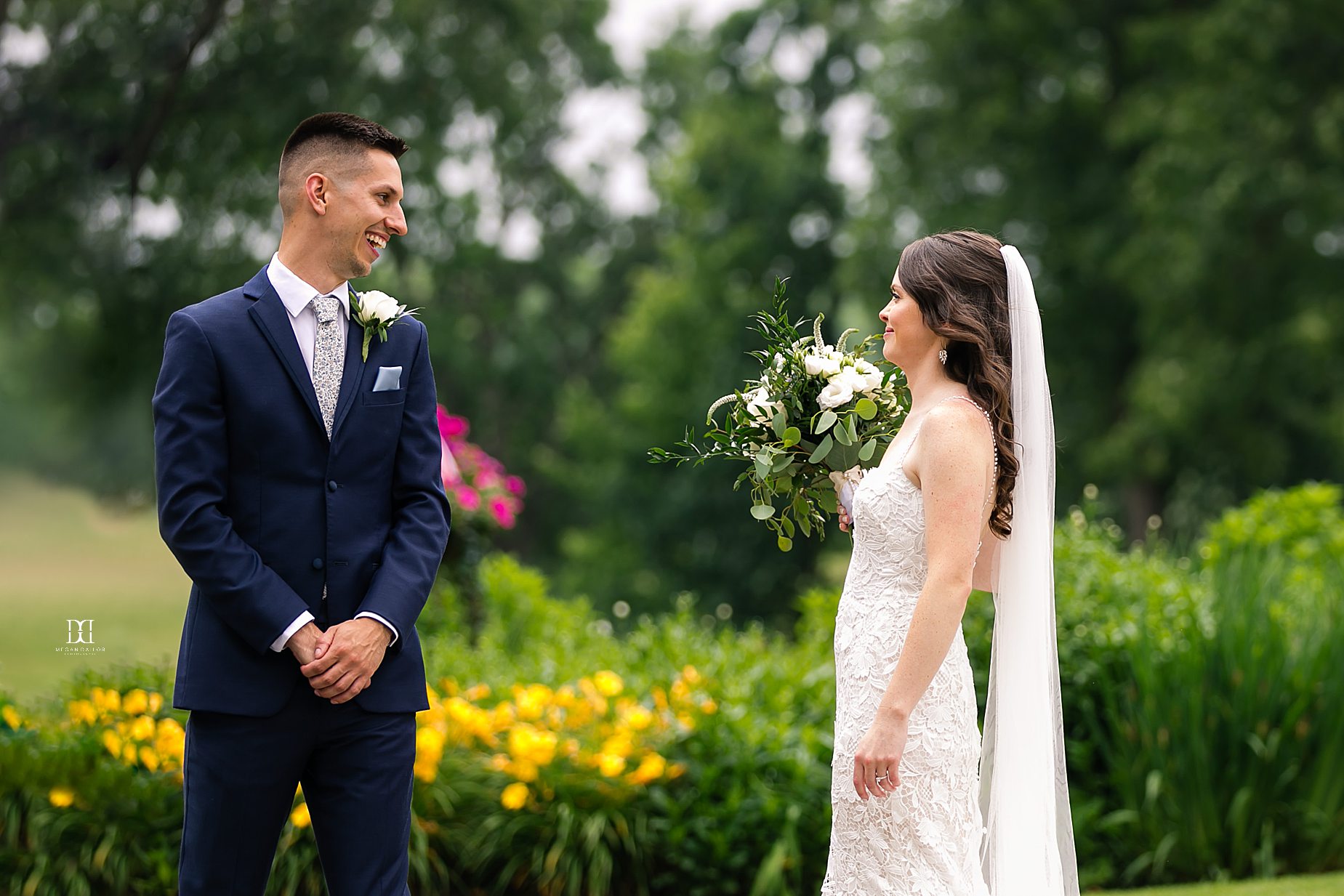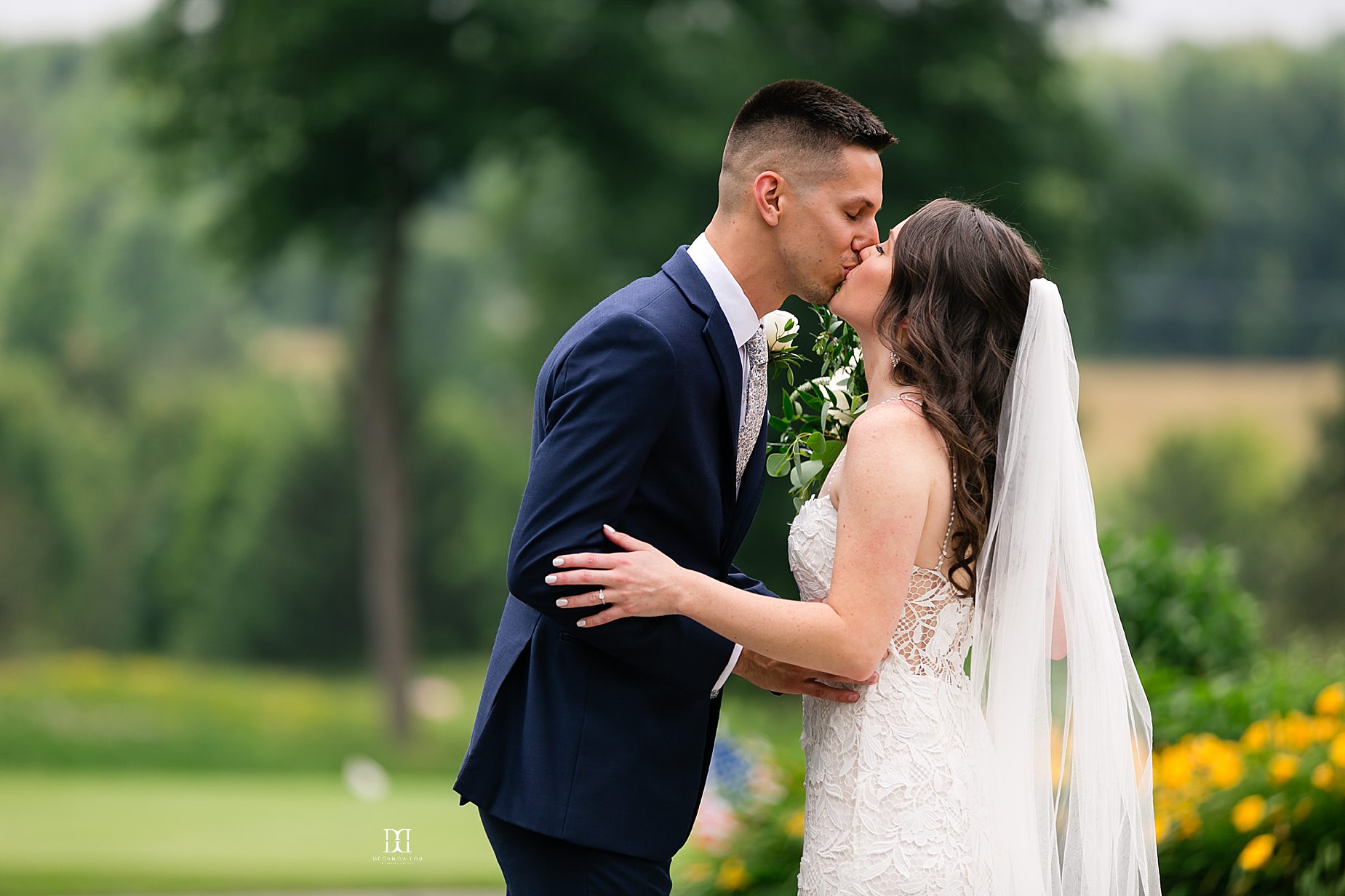 We did a few portraits around the grounds but didn't stray far because some ominous clouds were approaching. Thanks for the breeze though, lil storm.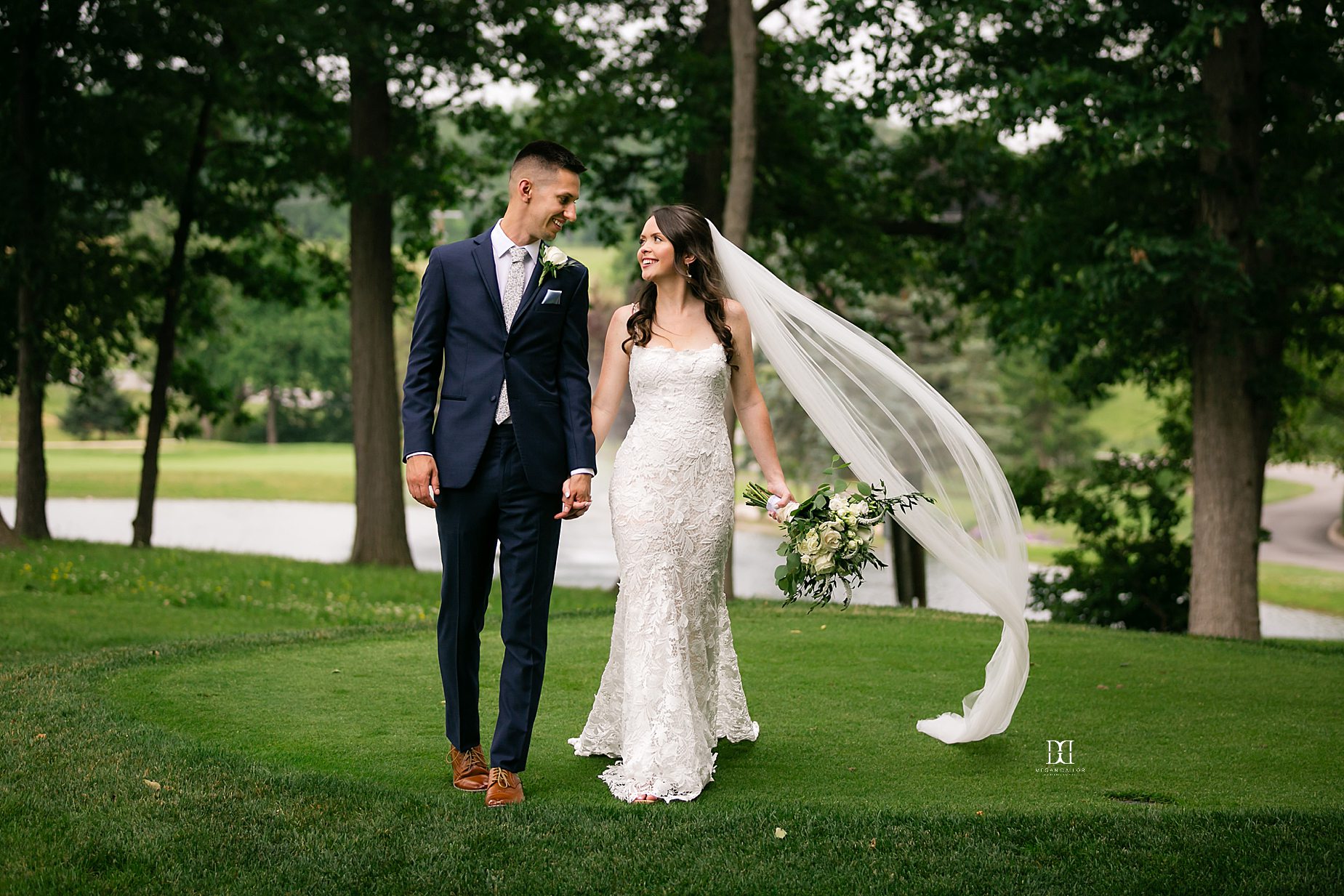 Beautiful flowers by Hopper Hills.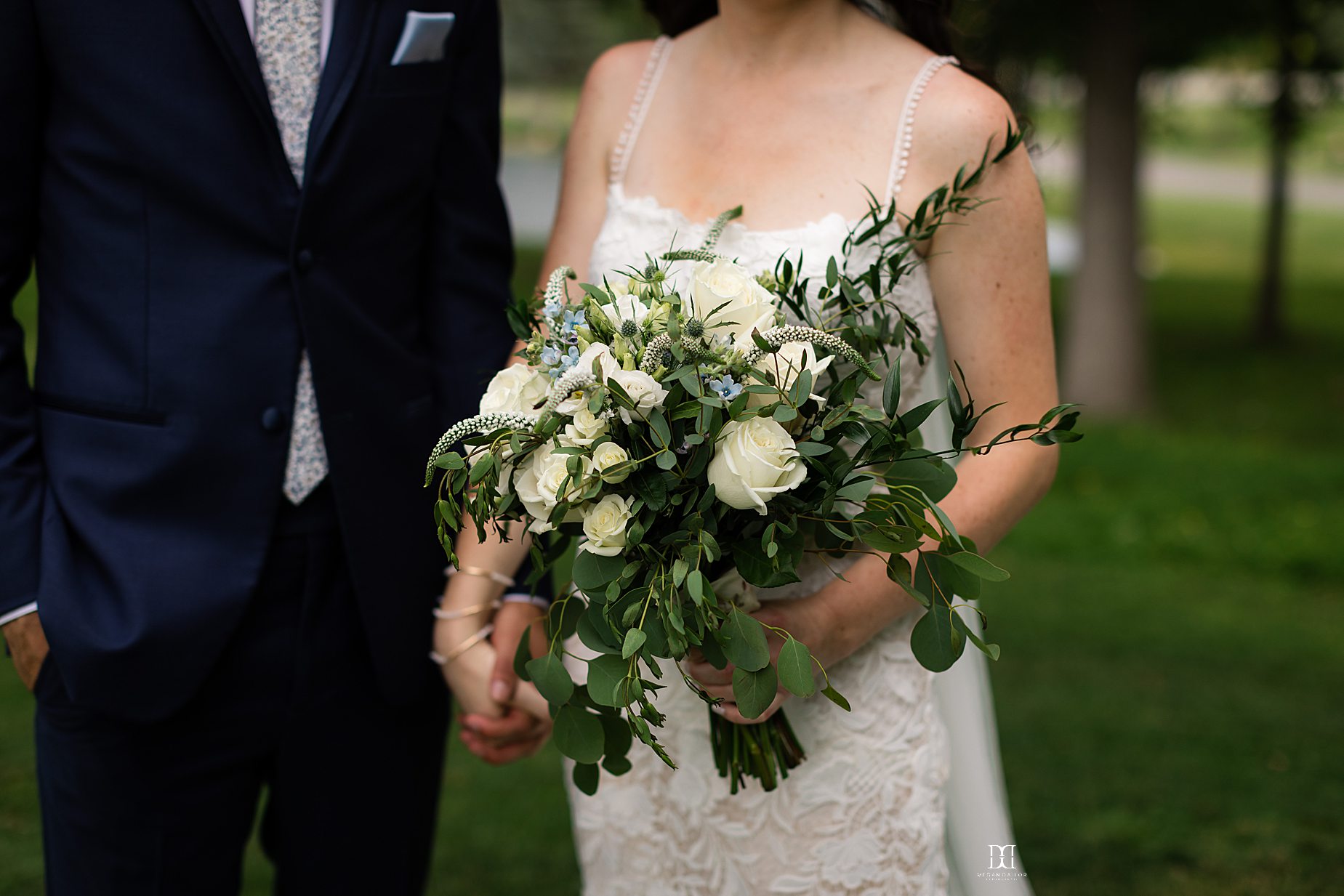 Lovely hair by Naomi Bagwell and makeup by Genevieve  Makeup Artistry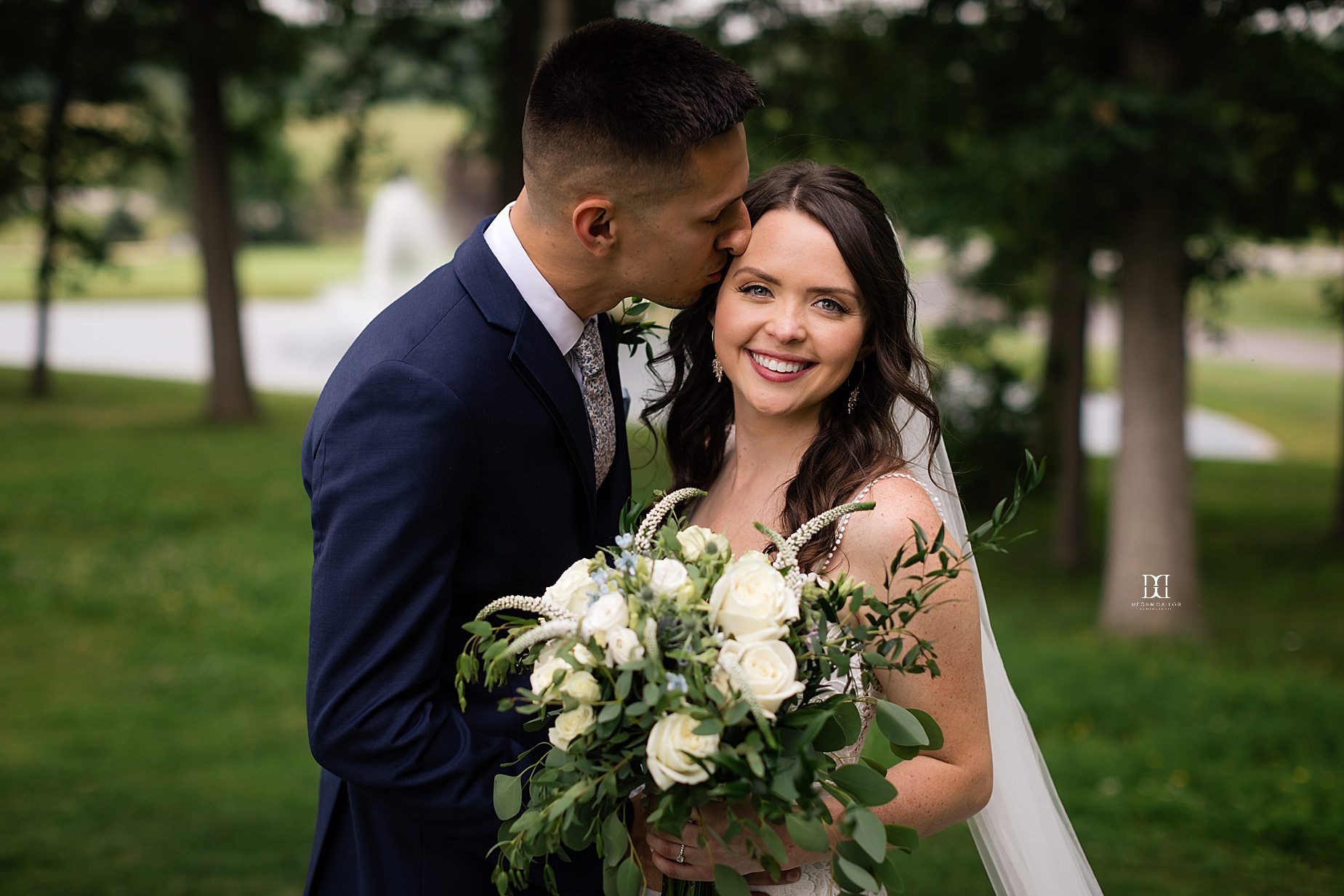 Oh we love a flying veil!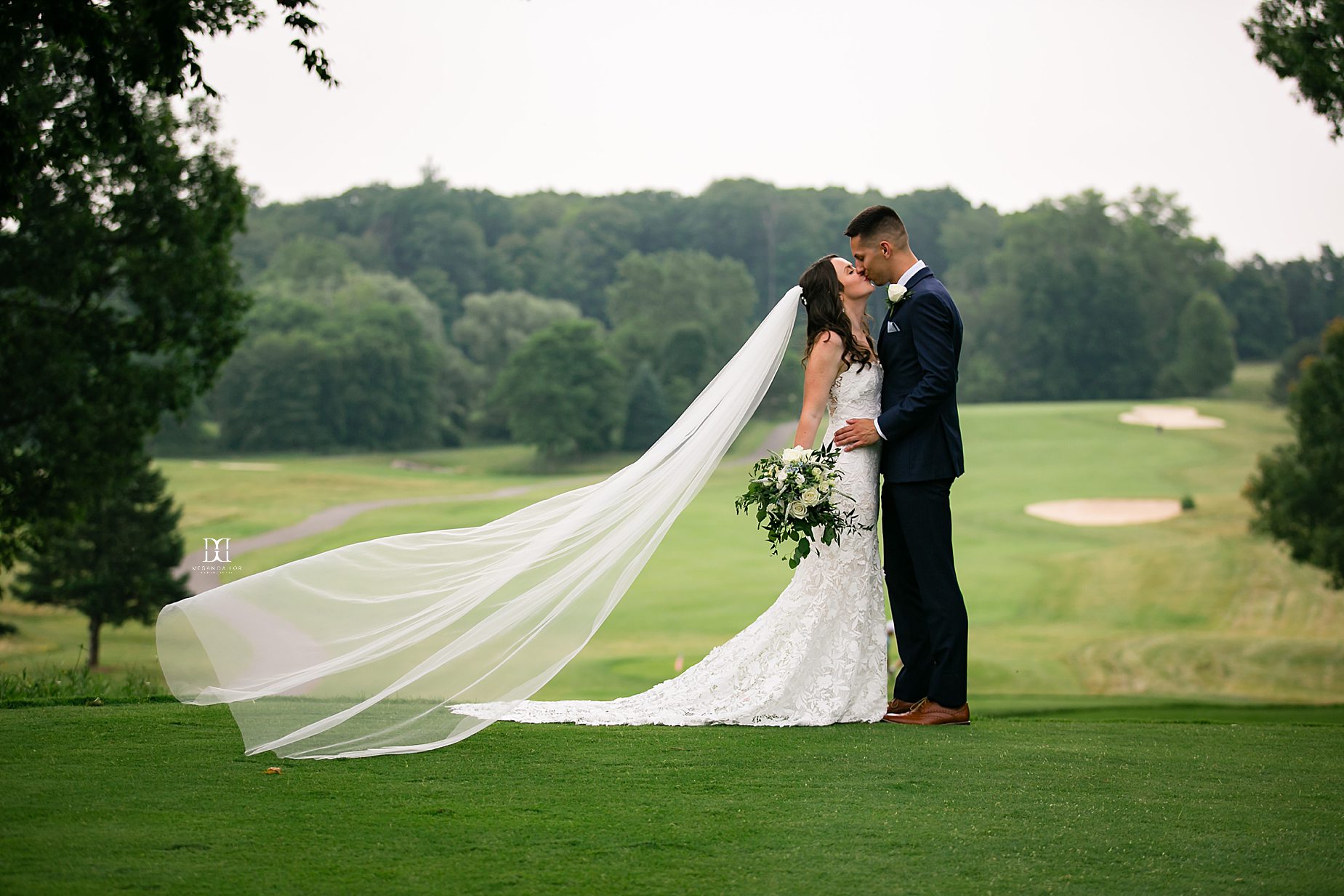 They're so cute.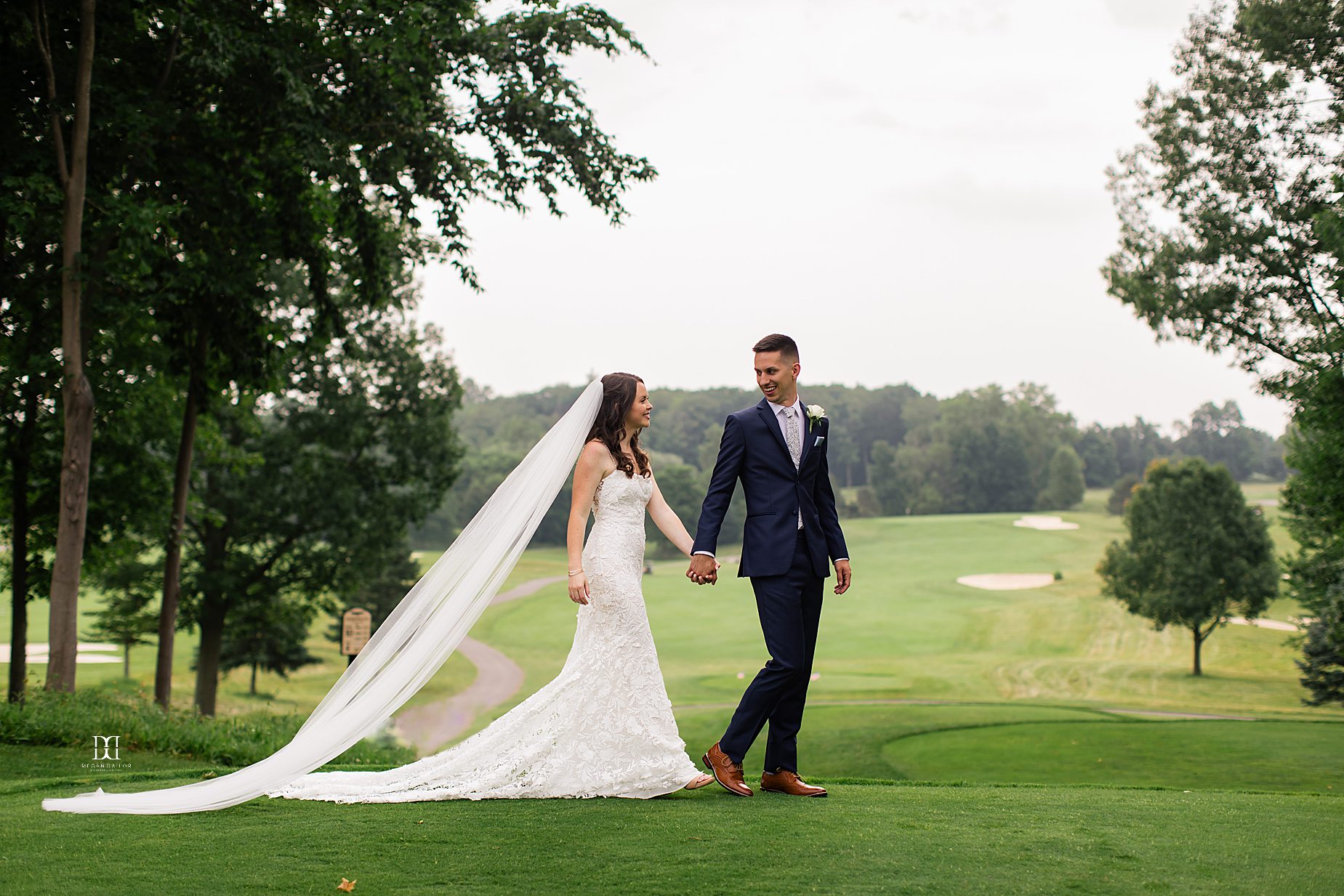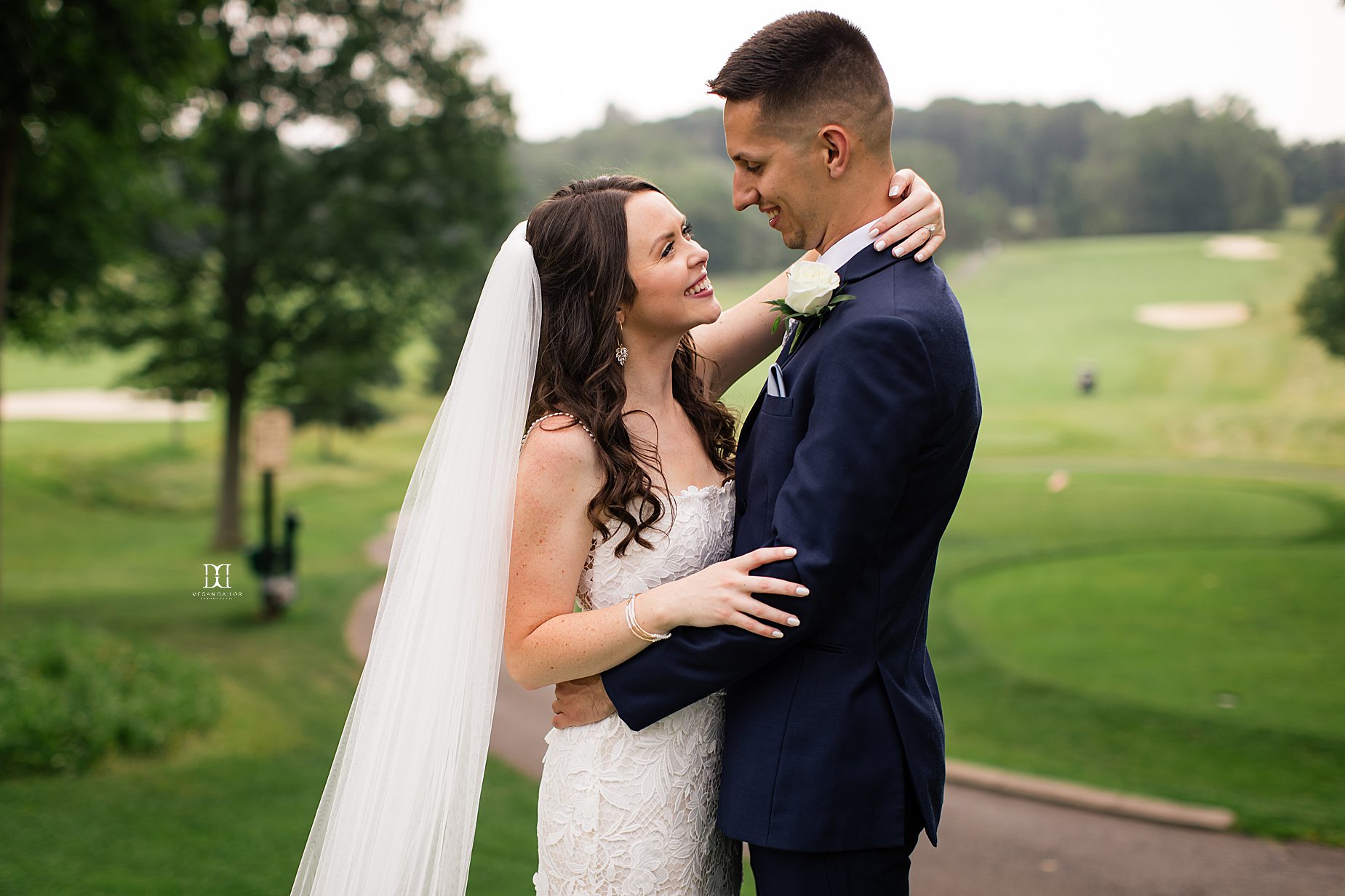 Kelley and Justin opted to read their vows privately and it was so very sweet.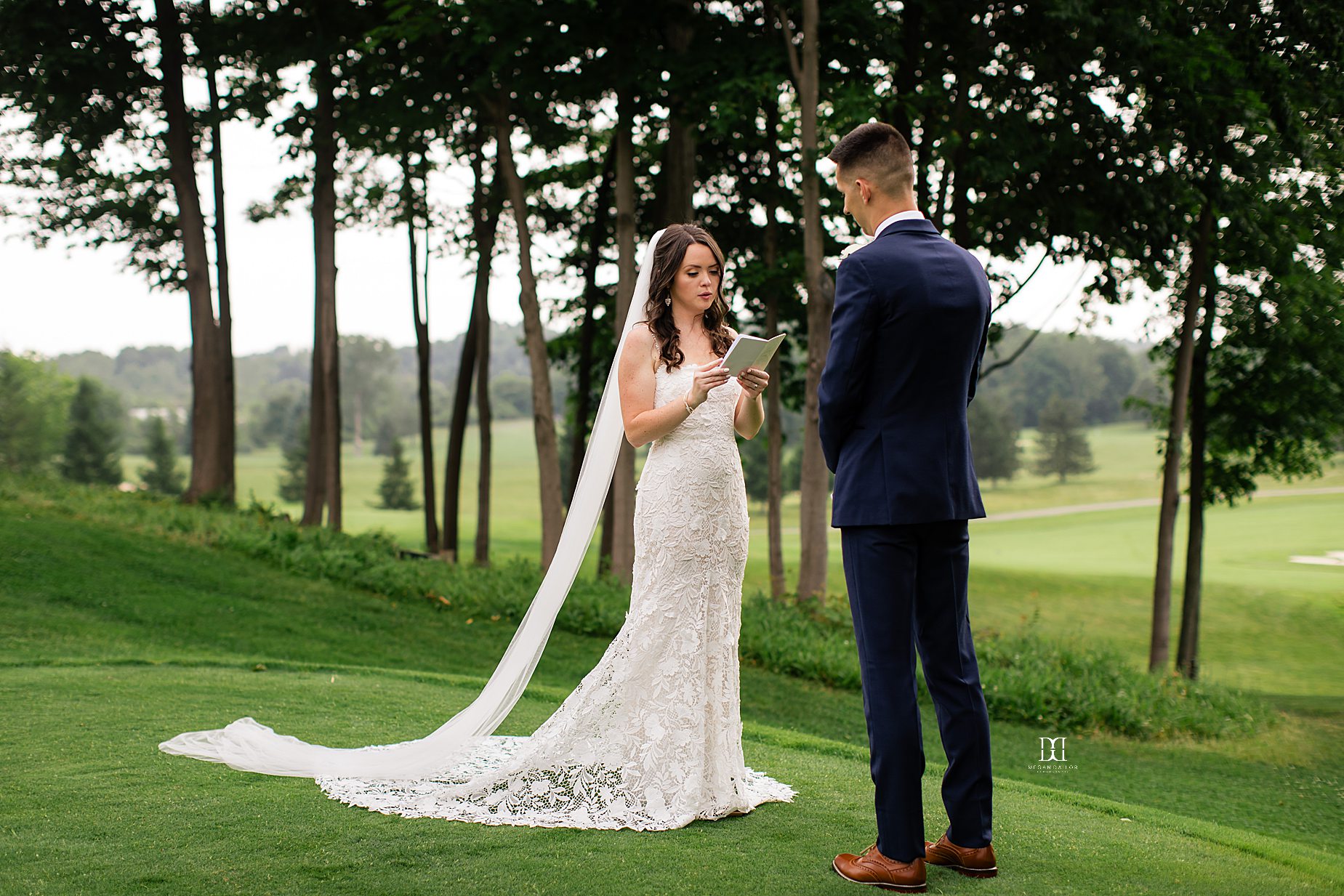 As they read them, a few raindrops began to fall, but look at how focused they are on this moment and these promises.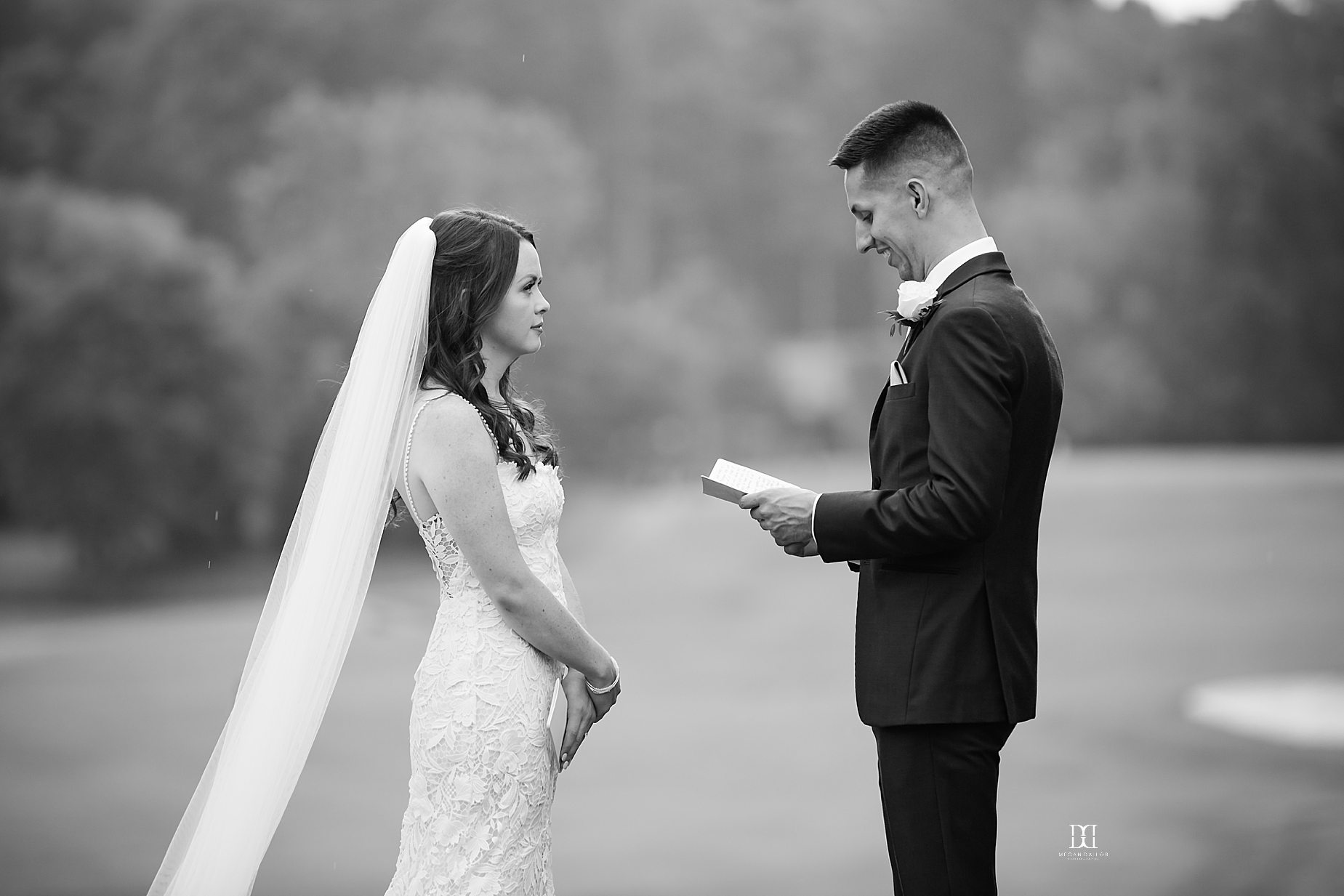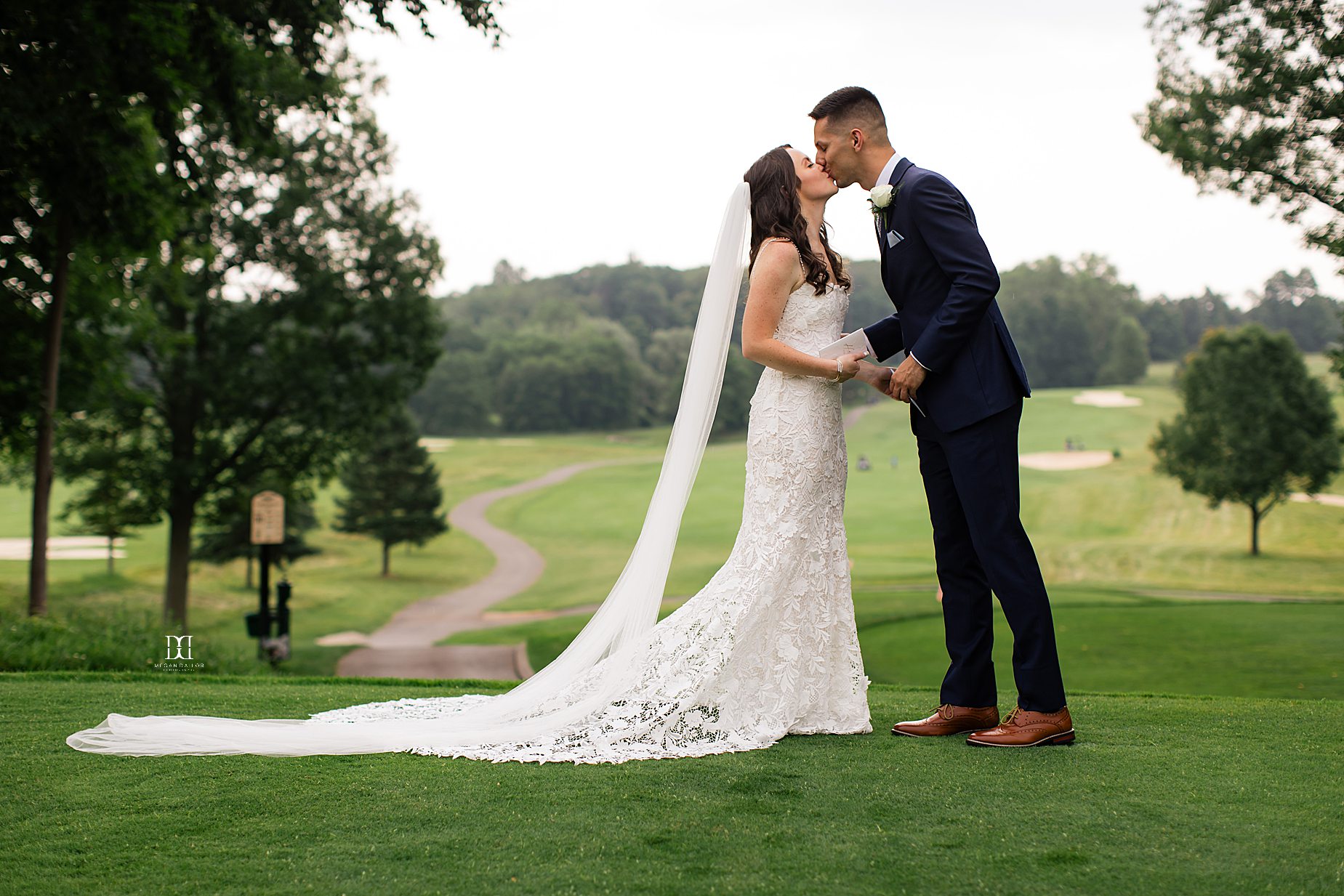 The rain came so we headed for cover. Kelley's dress from Lovely Bride was just stunning.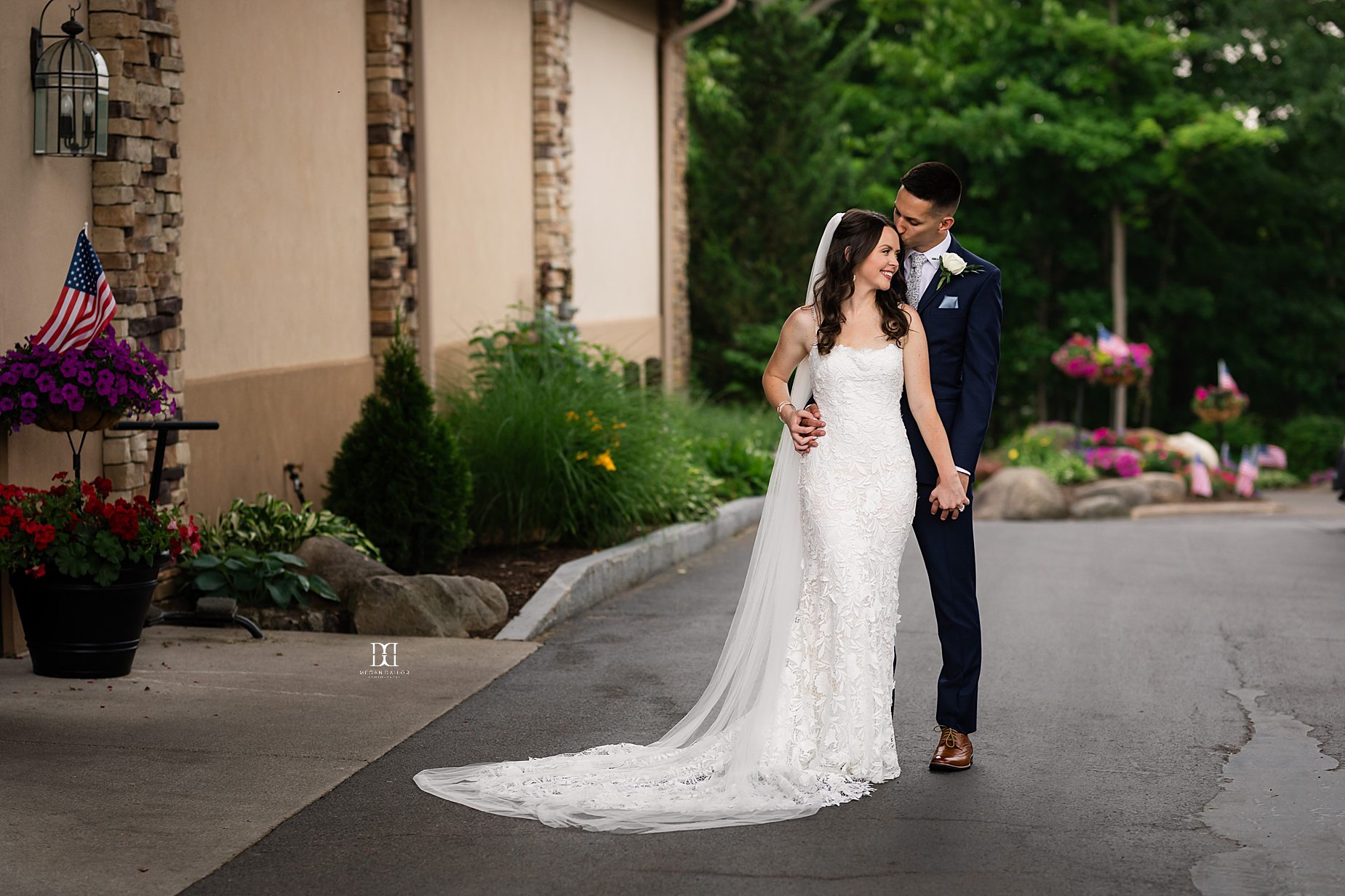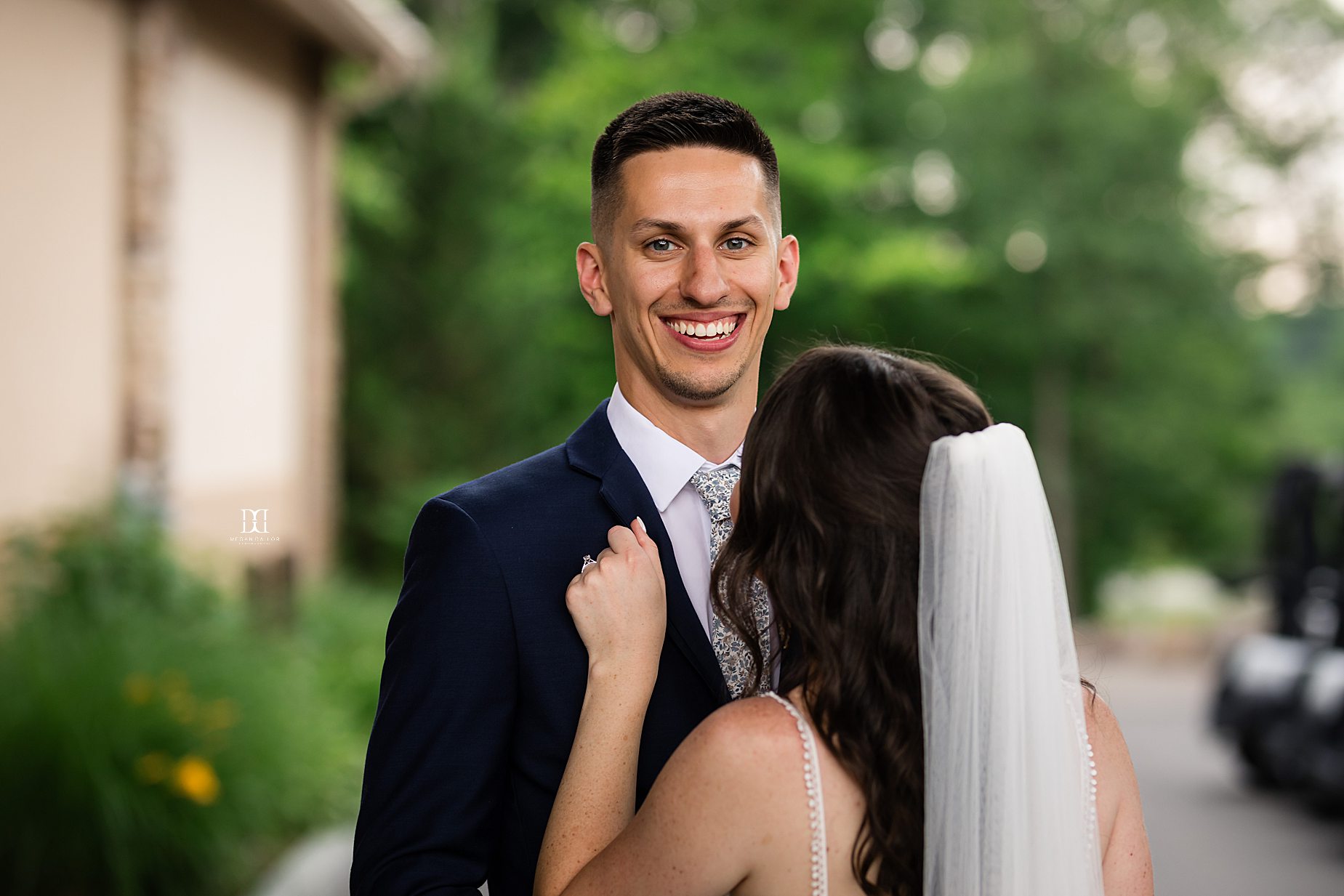 Great group of people, no surprise since Kelley and Justin have such kind hearts. They were so ready to celebrate this couple!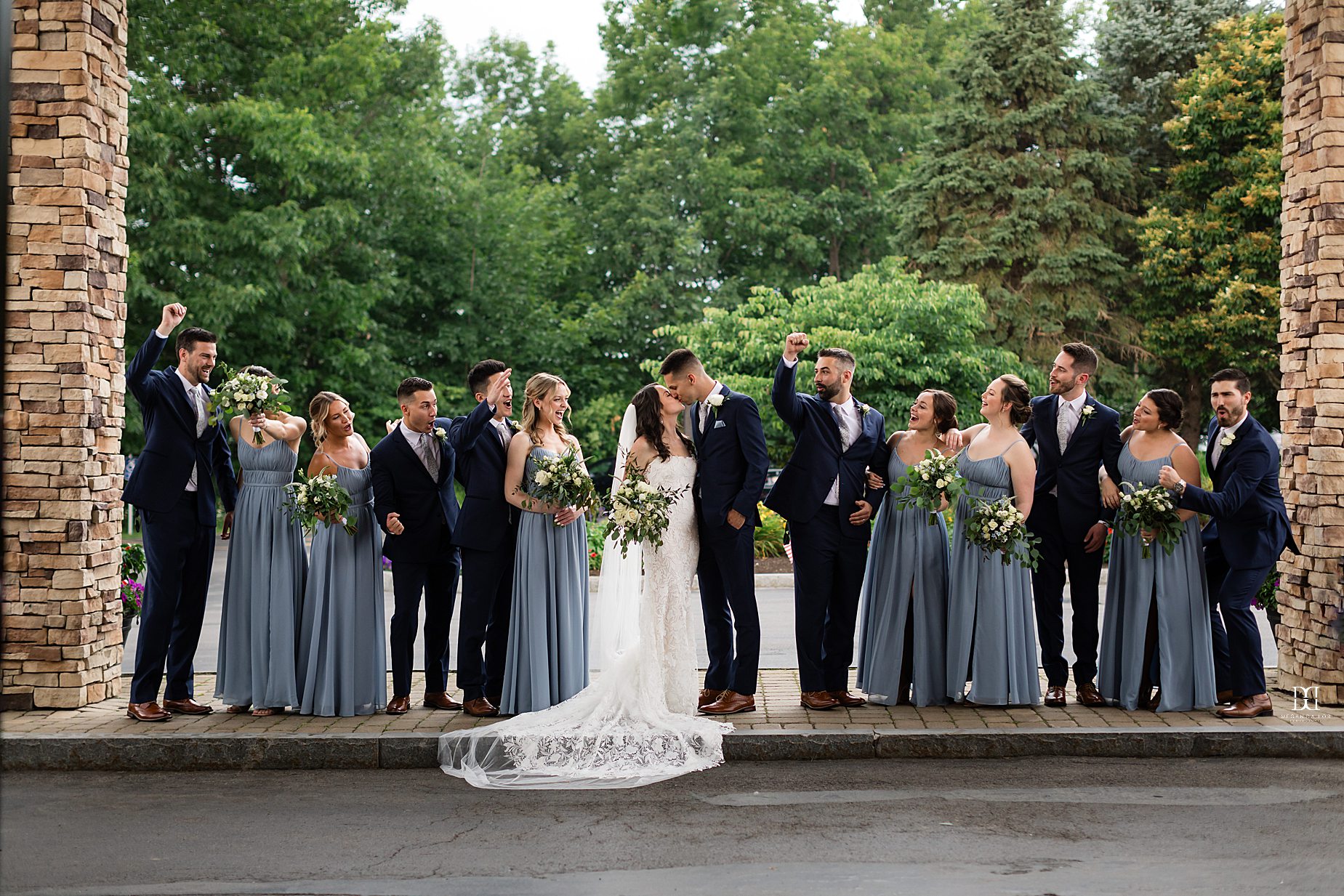 Beautiful bridesmaids!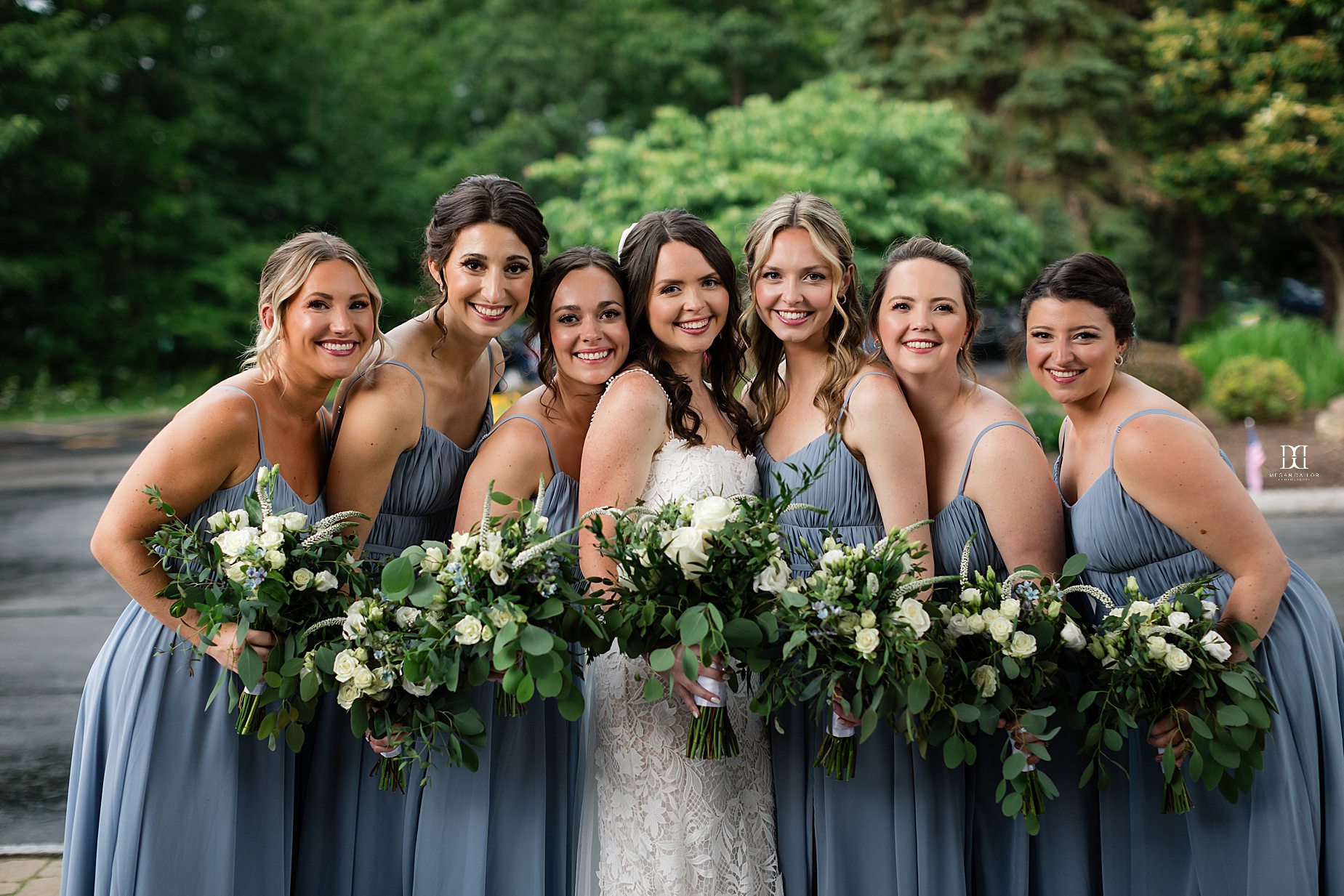 And then came the absolute downpour! Nothin could stop them from celebrating their groom though. (Or wearing sunglasses!)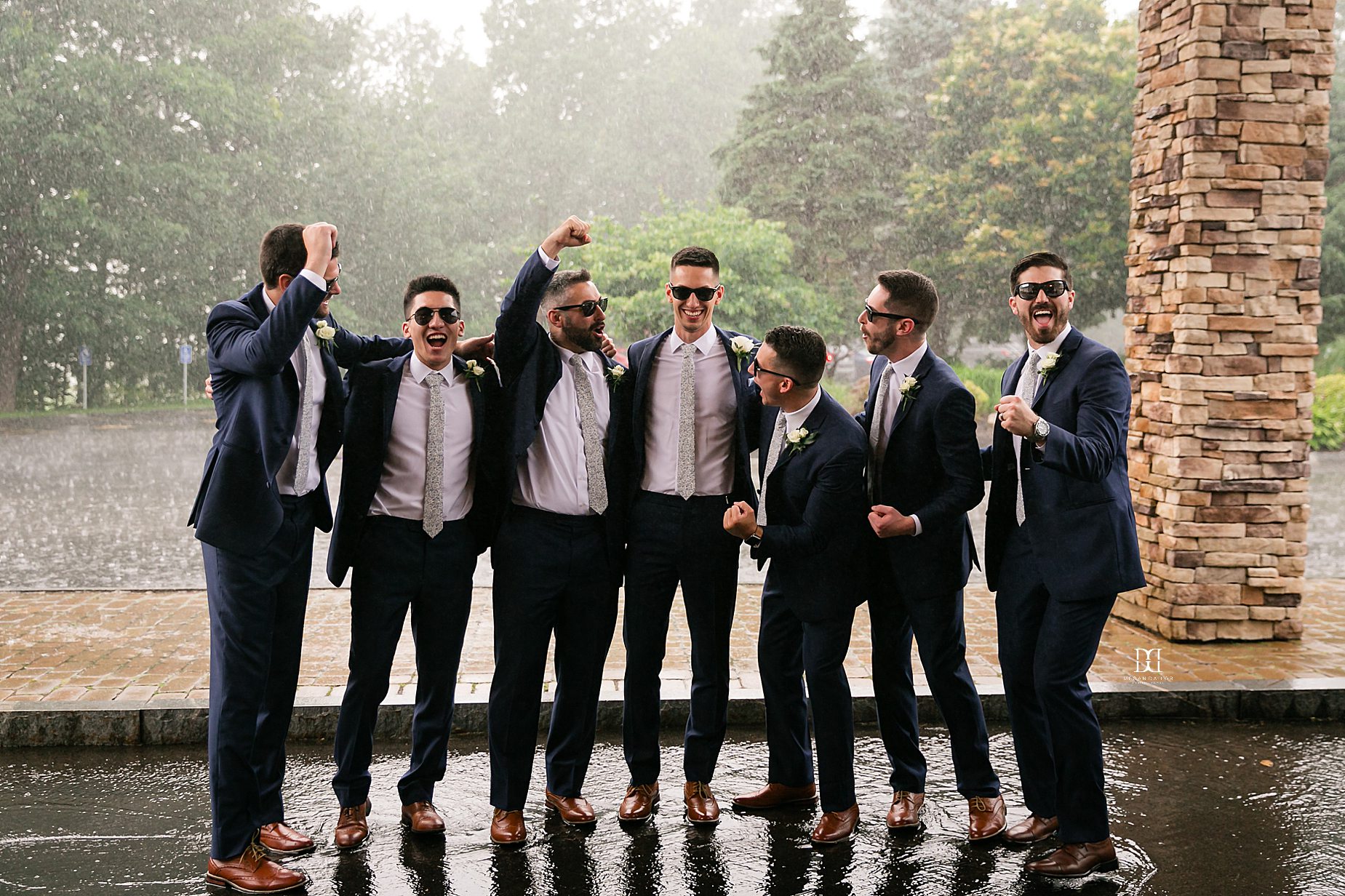 Thankfully the rain let up and we got to have a little more fun with the course views later in the day!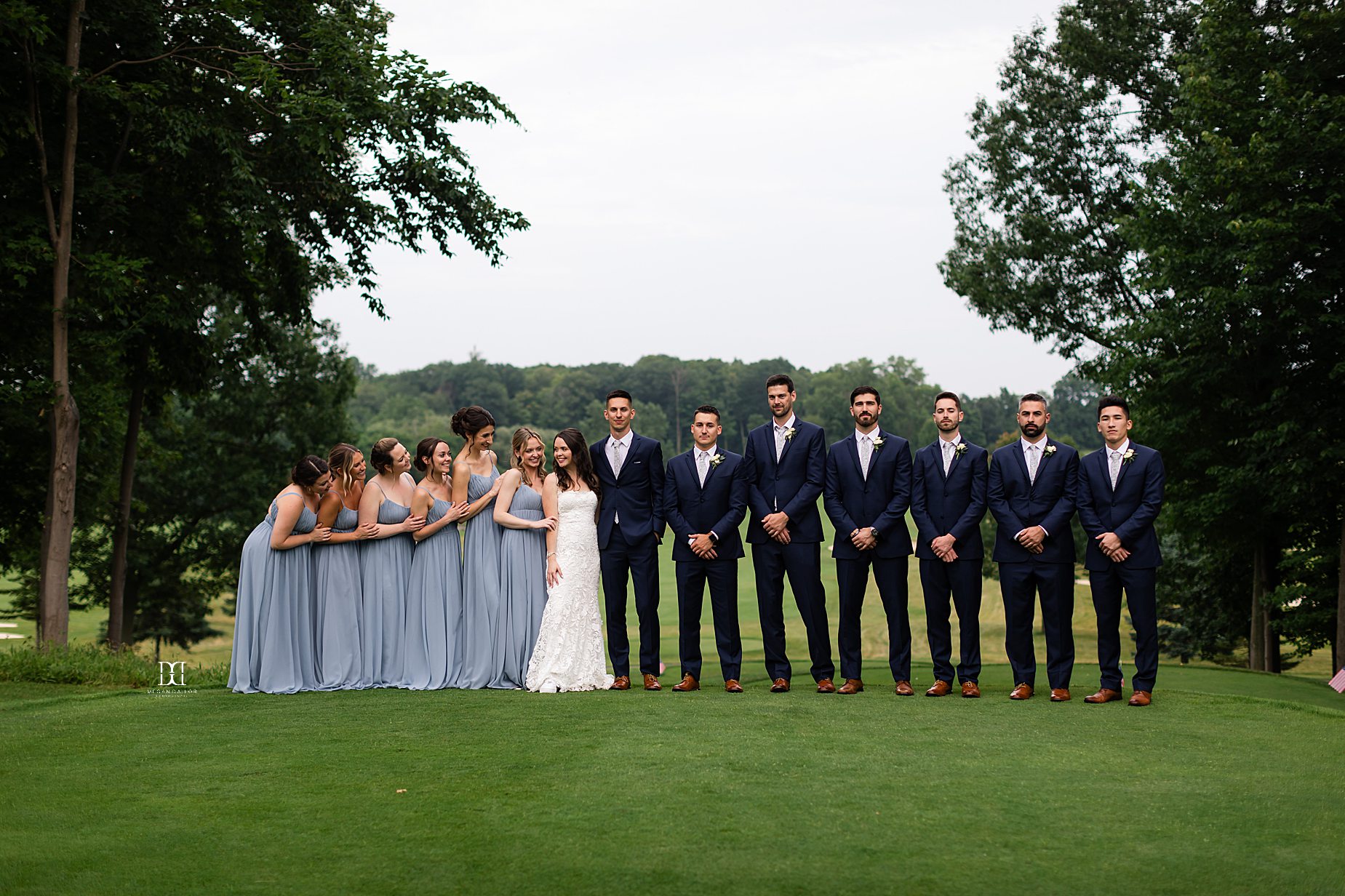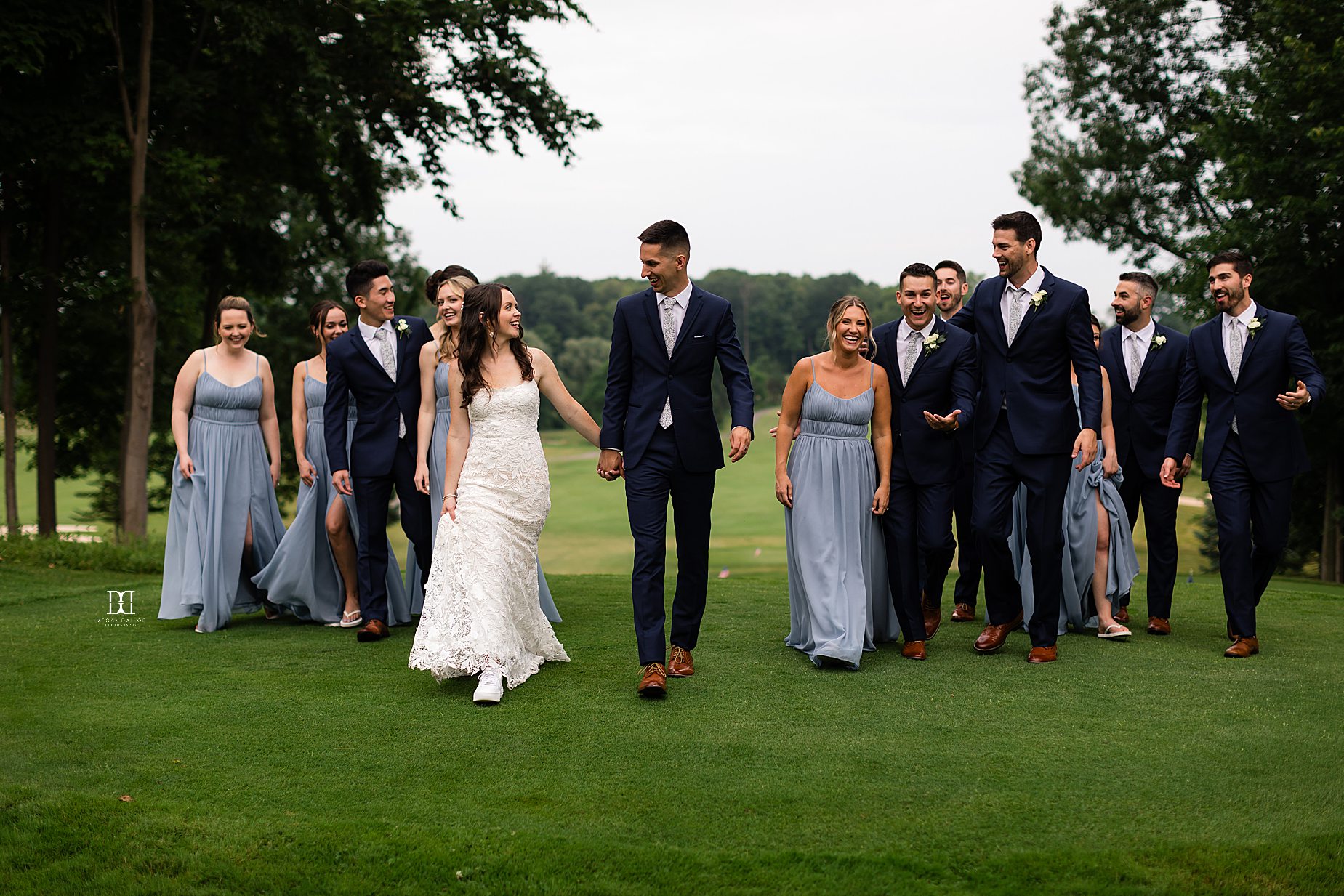 Footwear upgrade!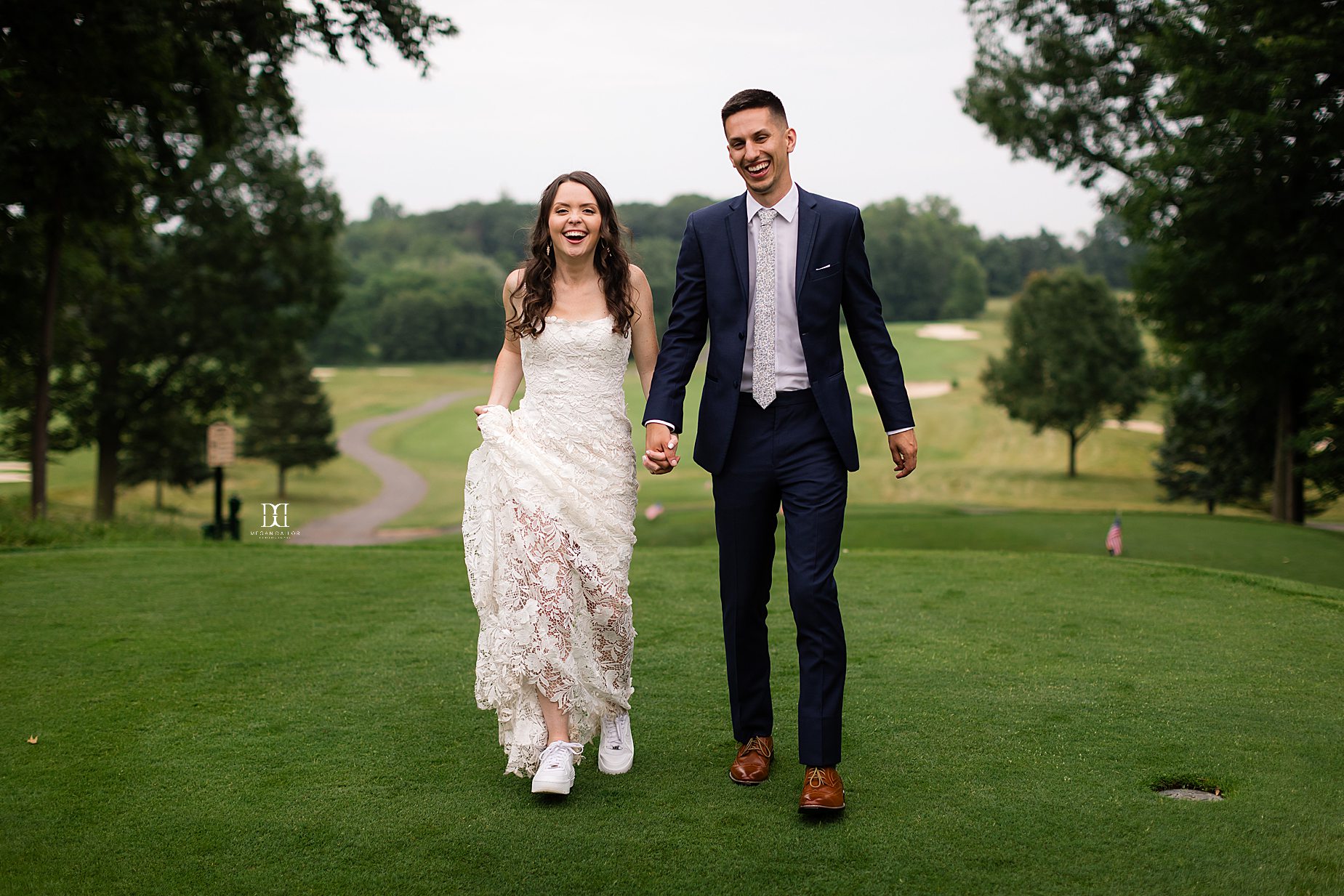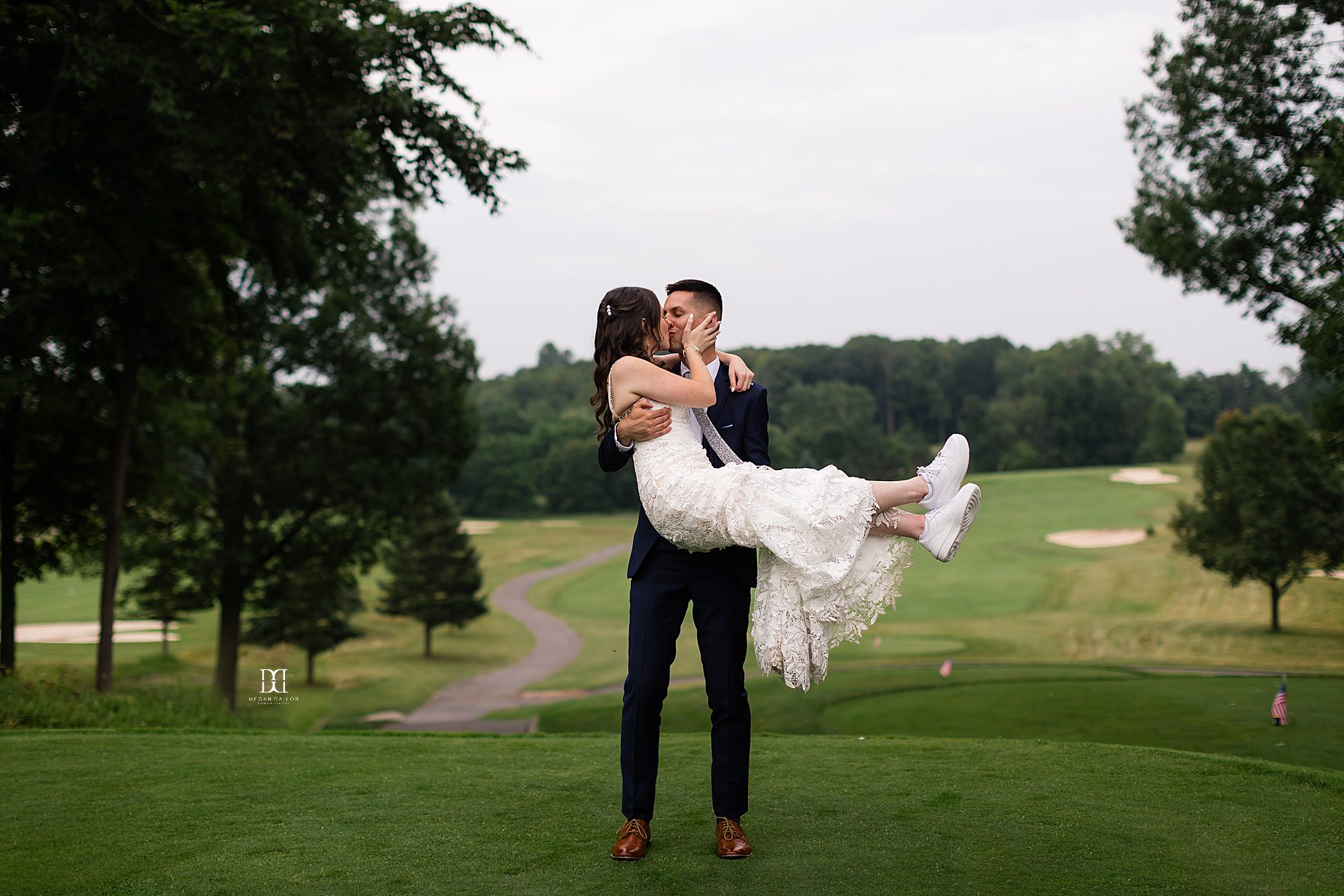 Even when there's a first look, the moment your future spouse comes down the aisle can still bring tears. So sweet.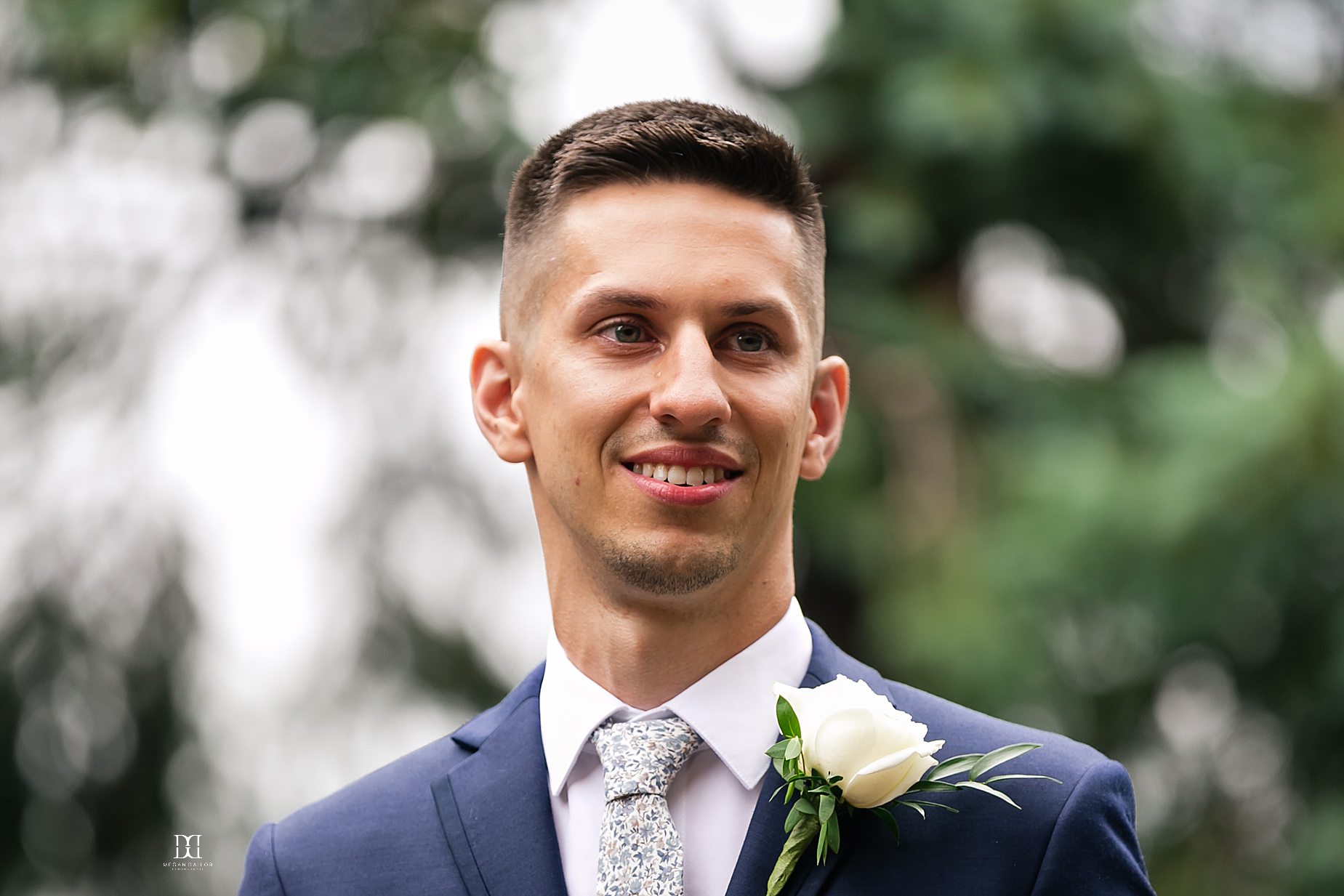 Nothing but smiles, so ready to get married.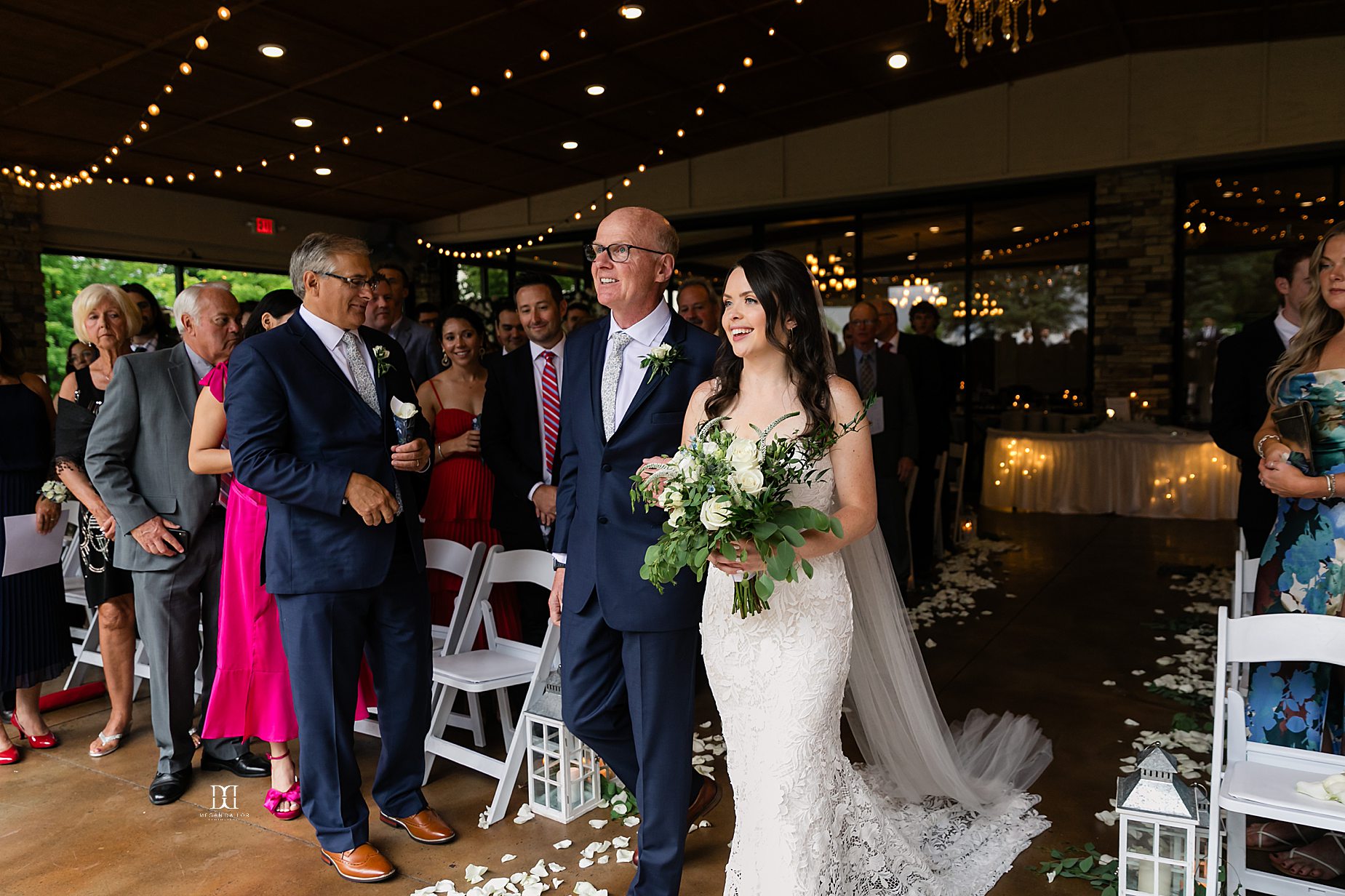 Former groom Joe was the officiant and he did an incredible job! (Including giant lettering in his notes reminding him to step out of the way for the first kiss. Pro level.)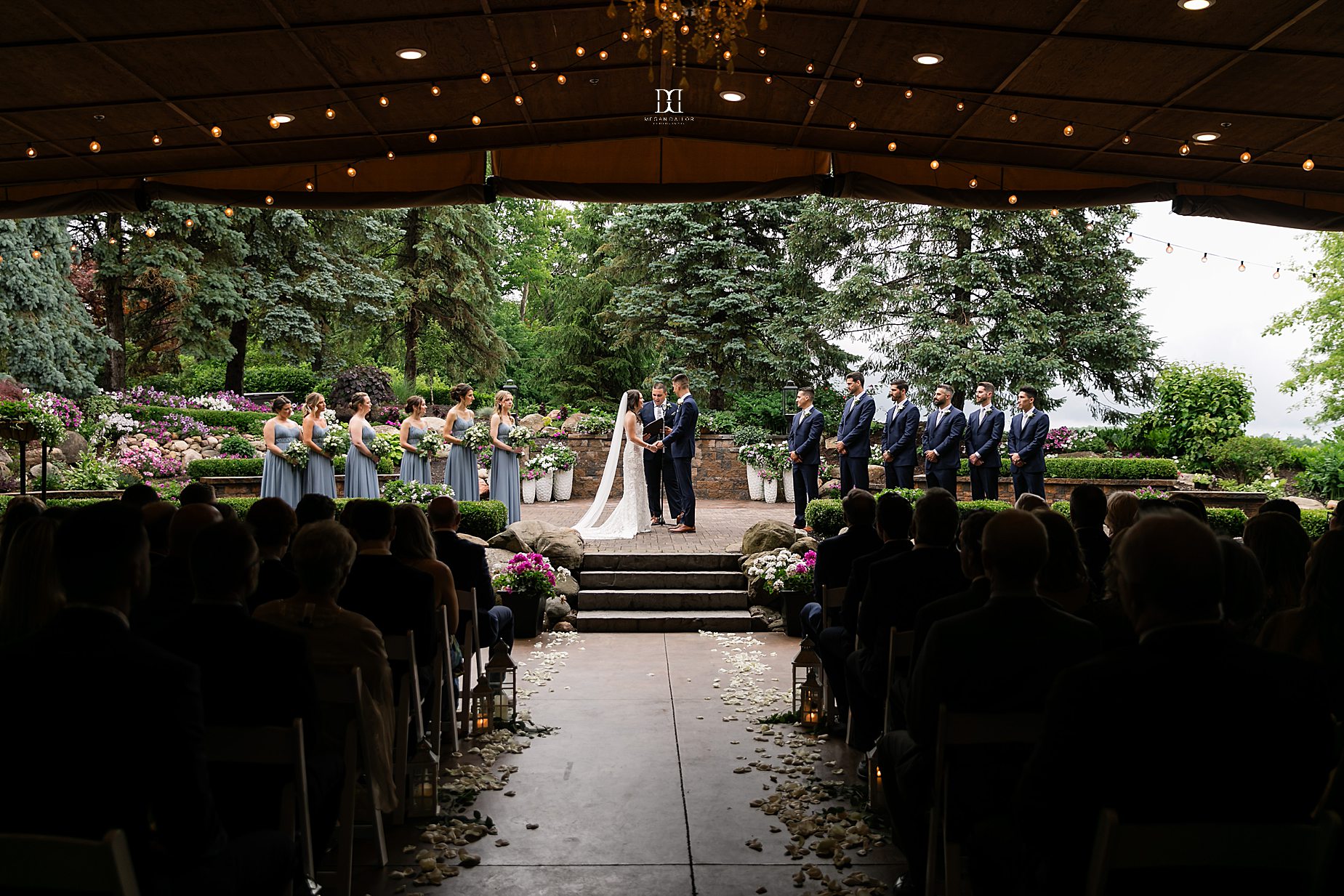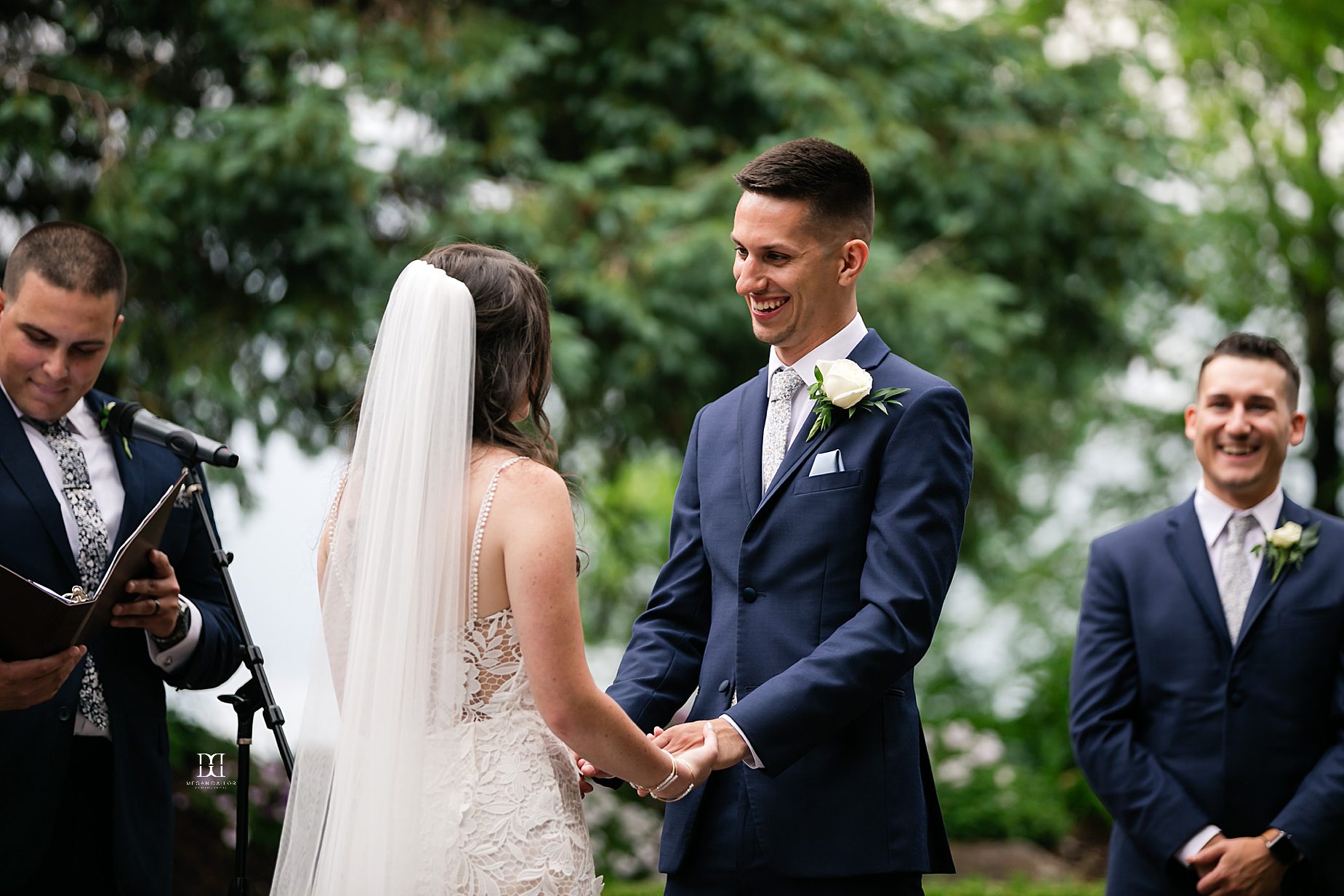 The ceremony was funny and moving, my favorite kind.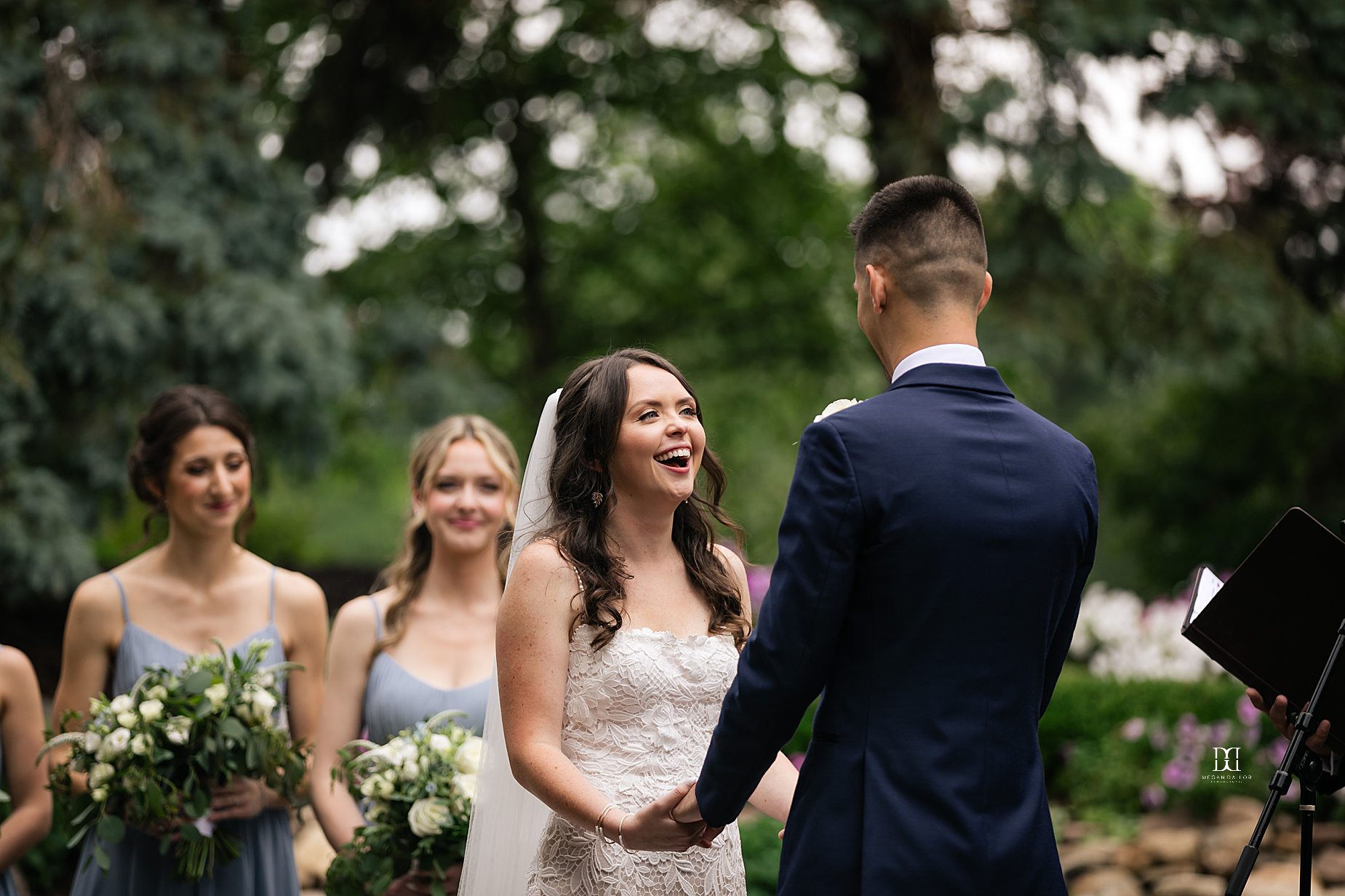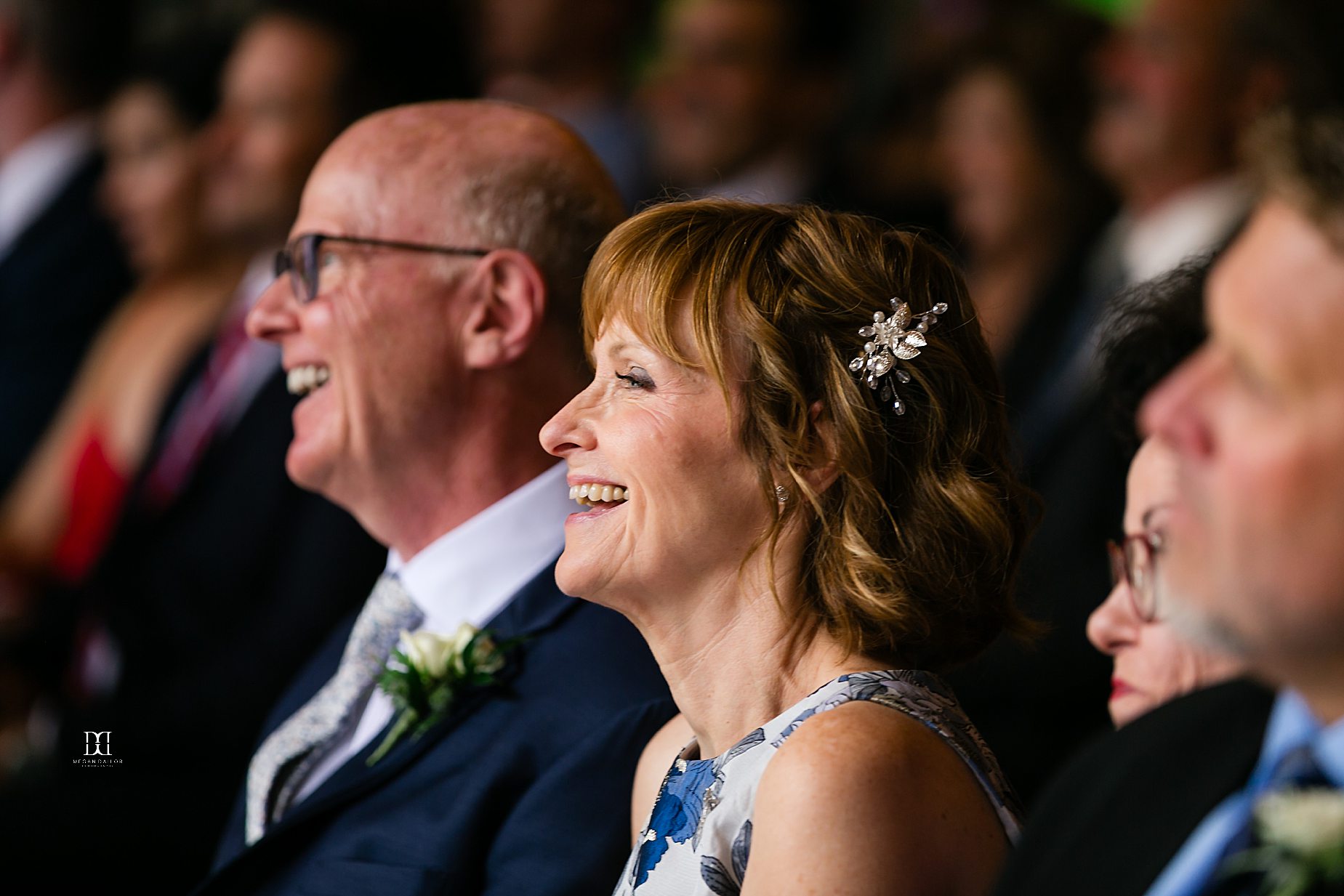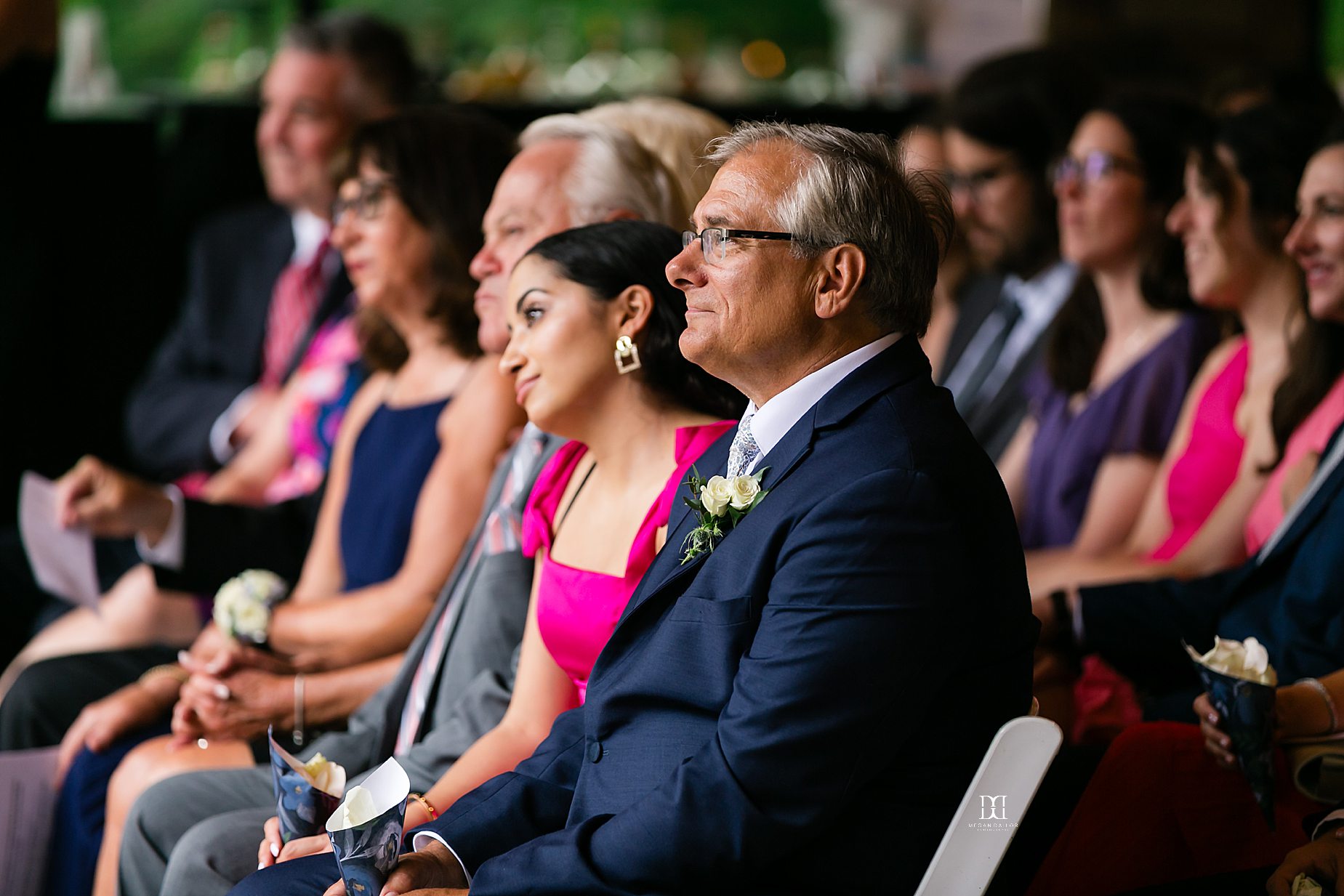 Married! Not a Joe in sight, either.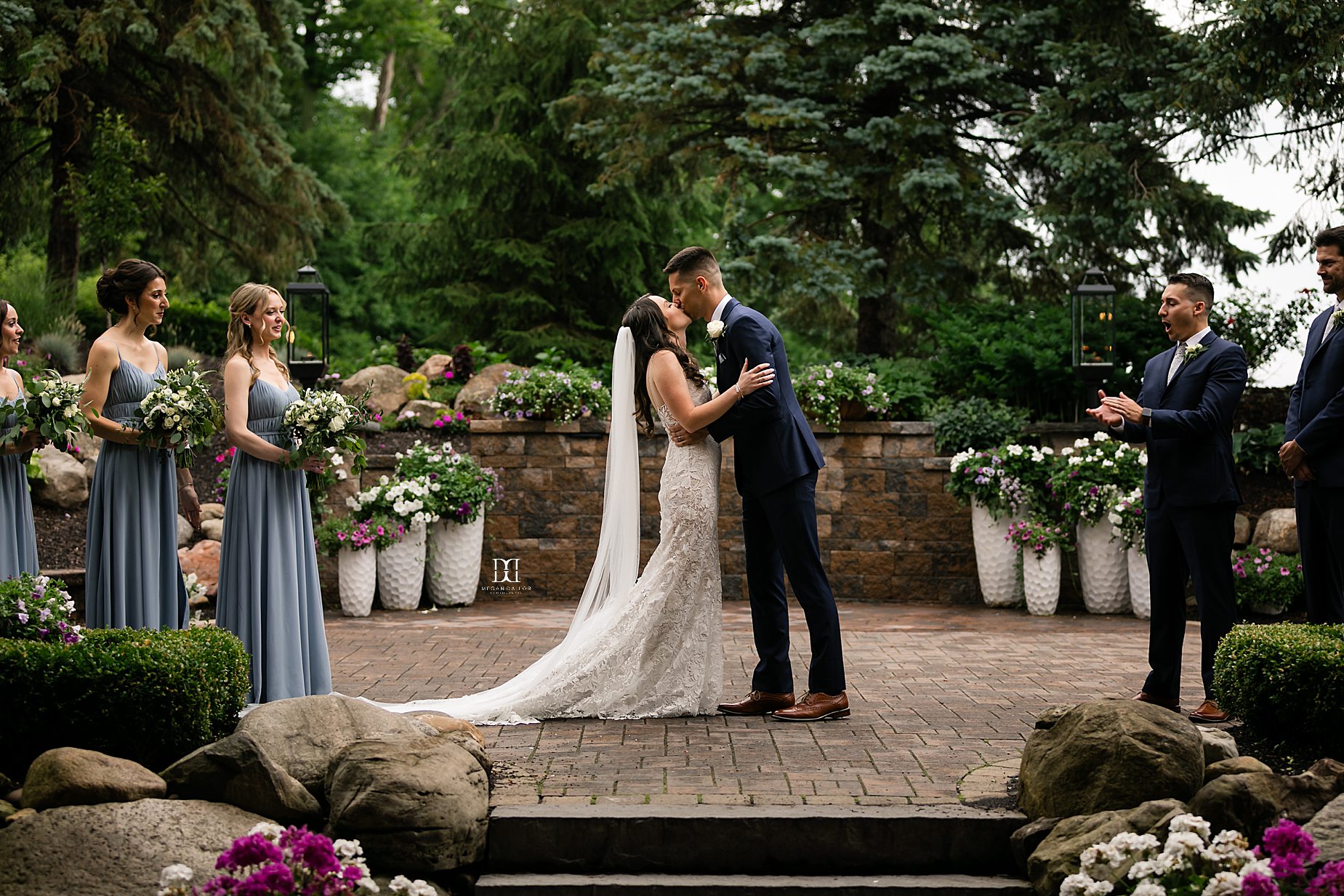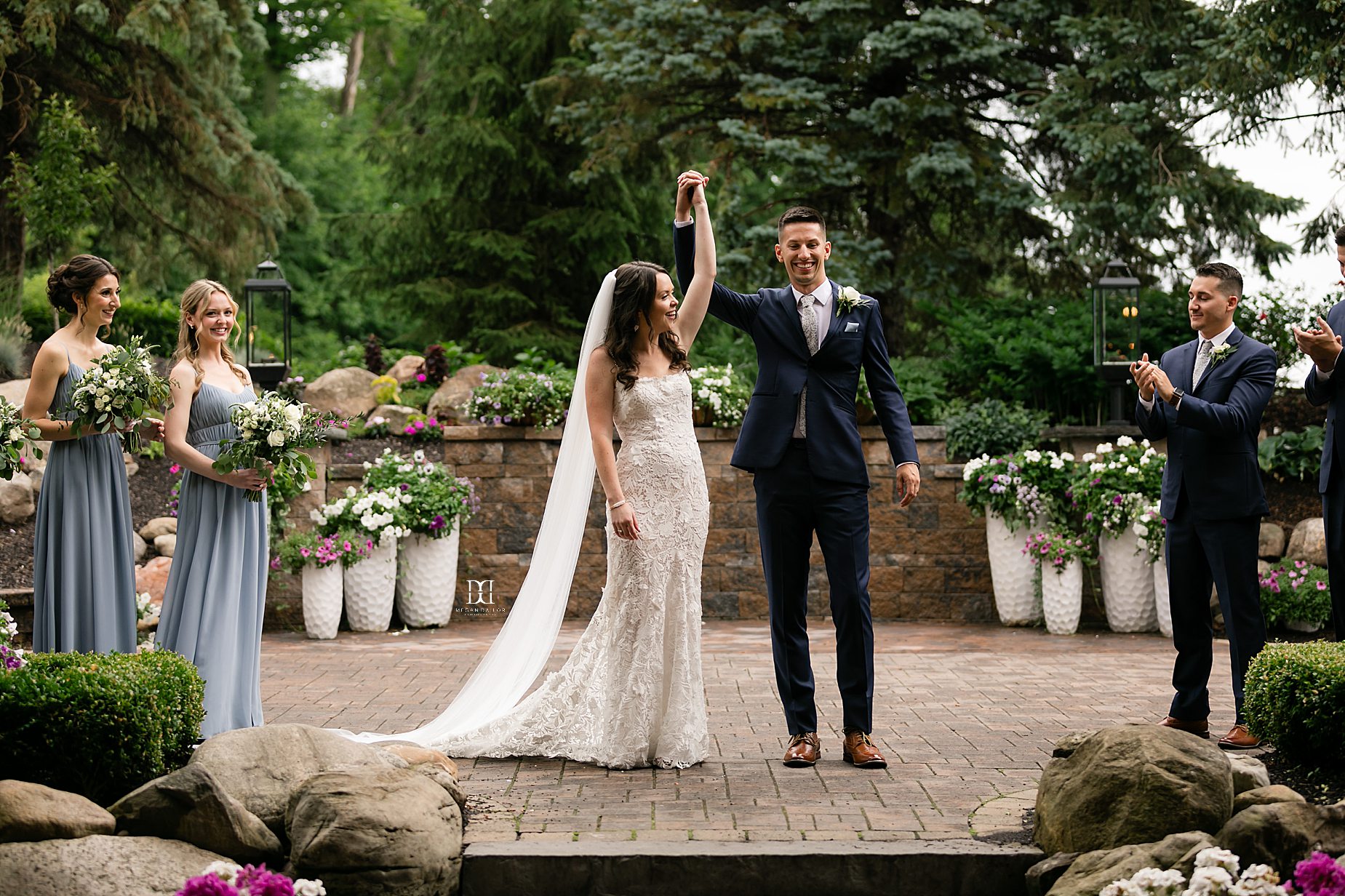 The dining room looked so pretty with the rustic style and simple green and white florals.
Justin's dad Larry sprinting after one of his sisters in law who skipped out on getting twirled cracked me up. You're gonna get twirled!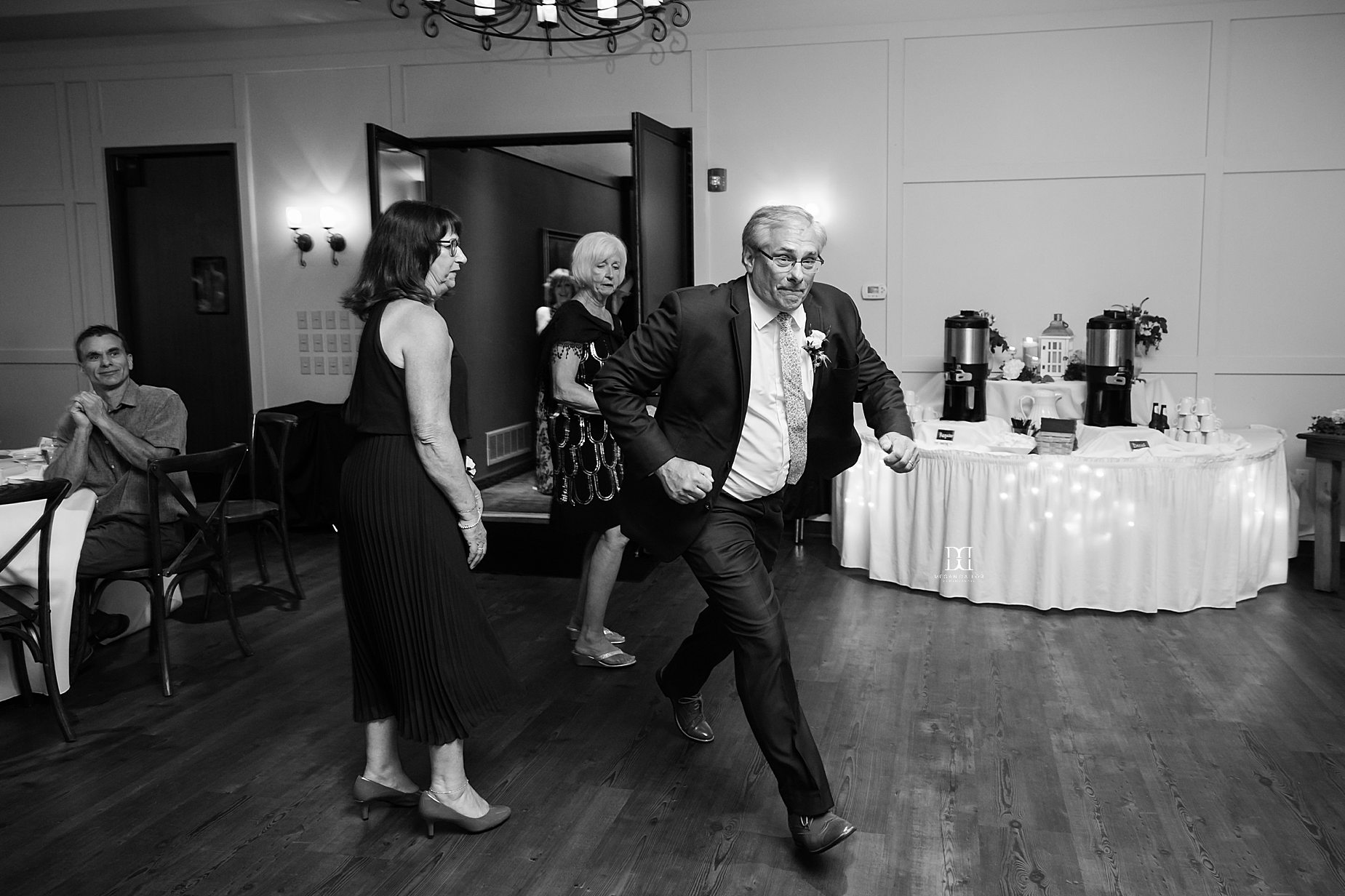 A very sweet first dance. These two were so happy the entire day. Love to see it.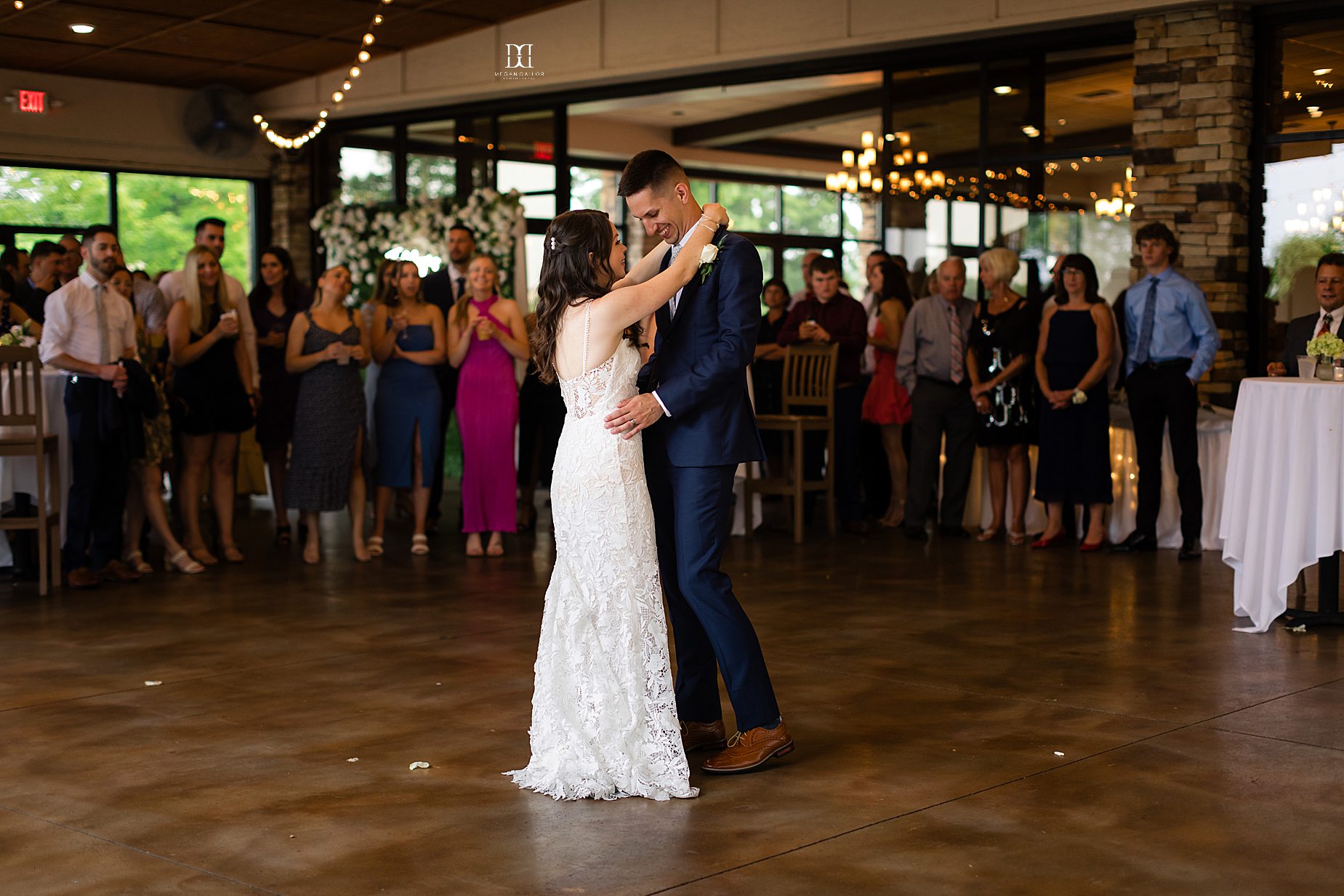 Adoration.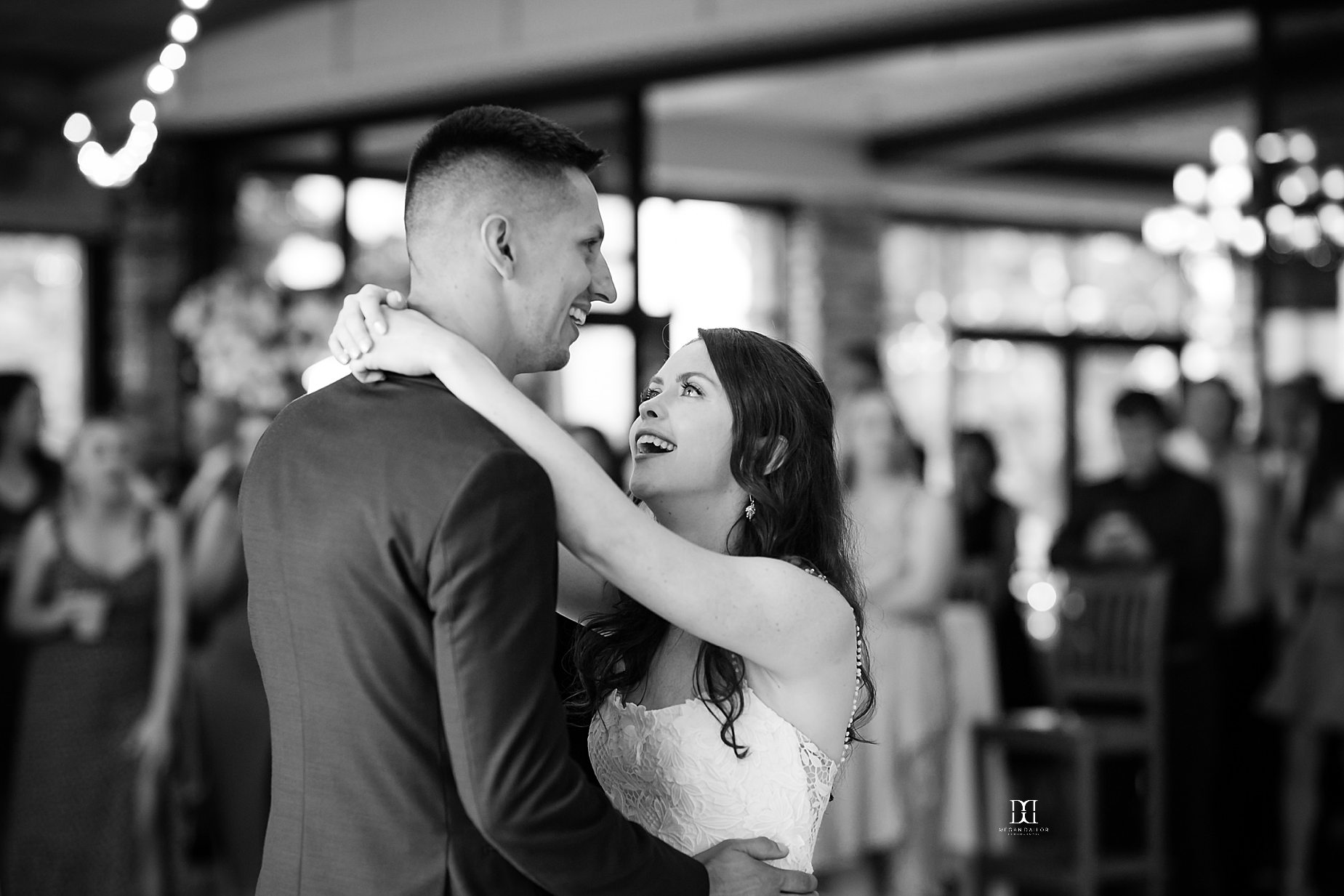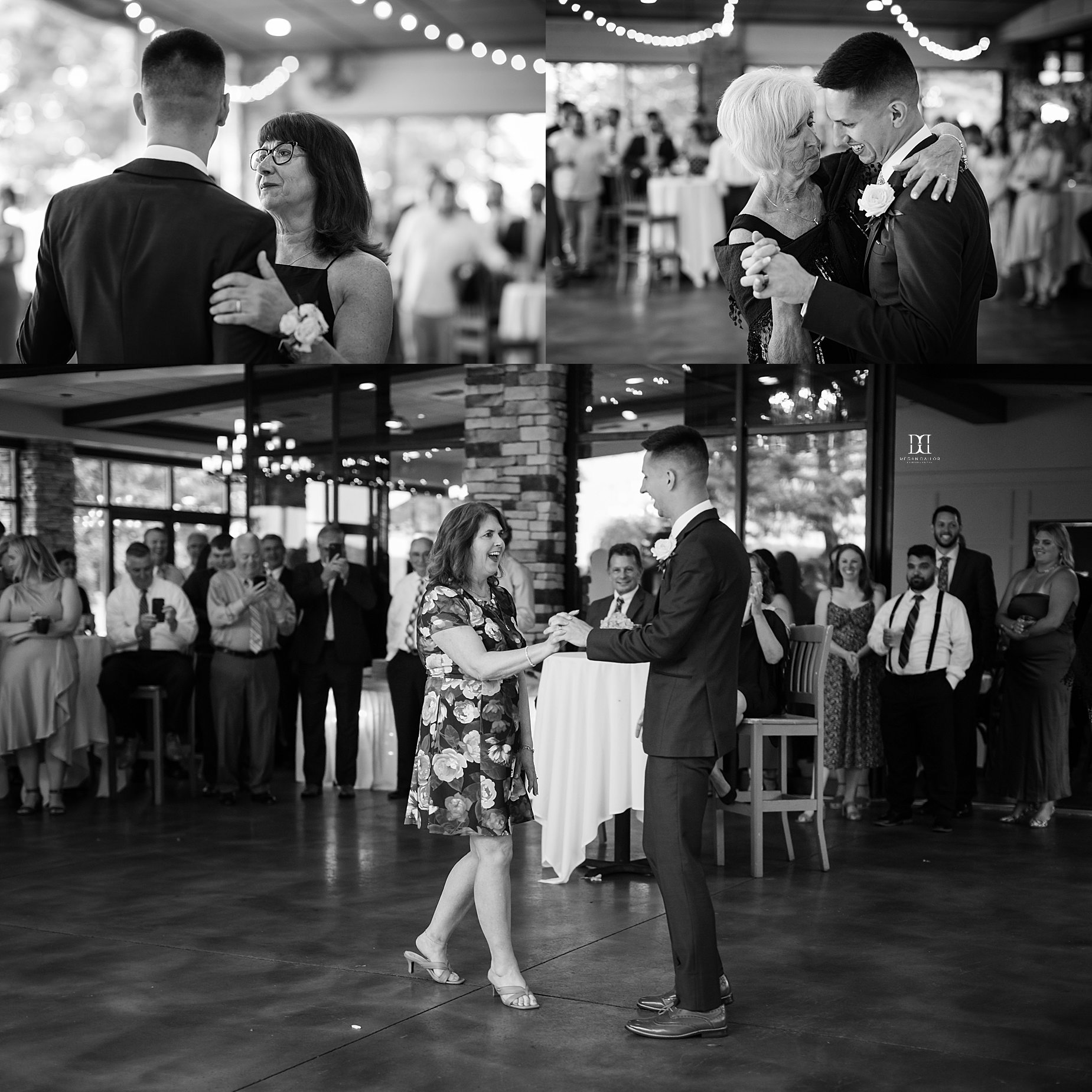 I was so happy to learn early on that these two had booked Something Else to play at the wedding, these guys are the best. Don't take my word for it though, look how hard these folks are rocking out. Incontrovertible evidence.

Just as cute as the day they were married!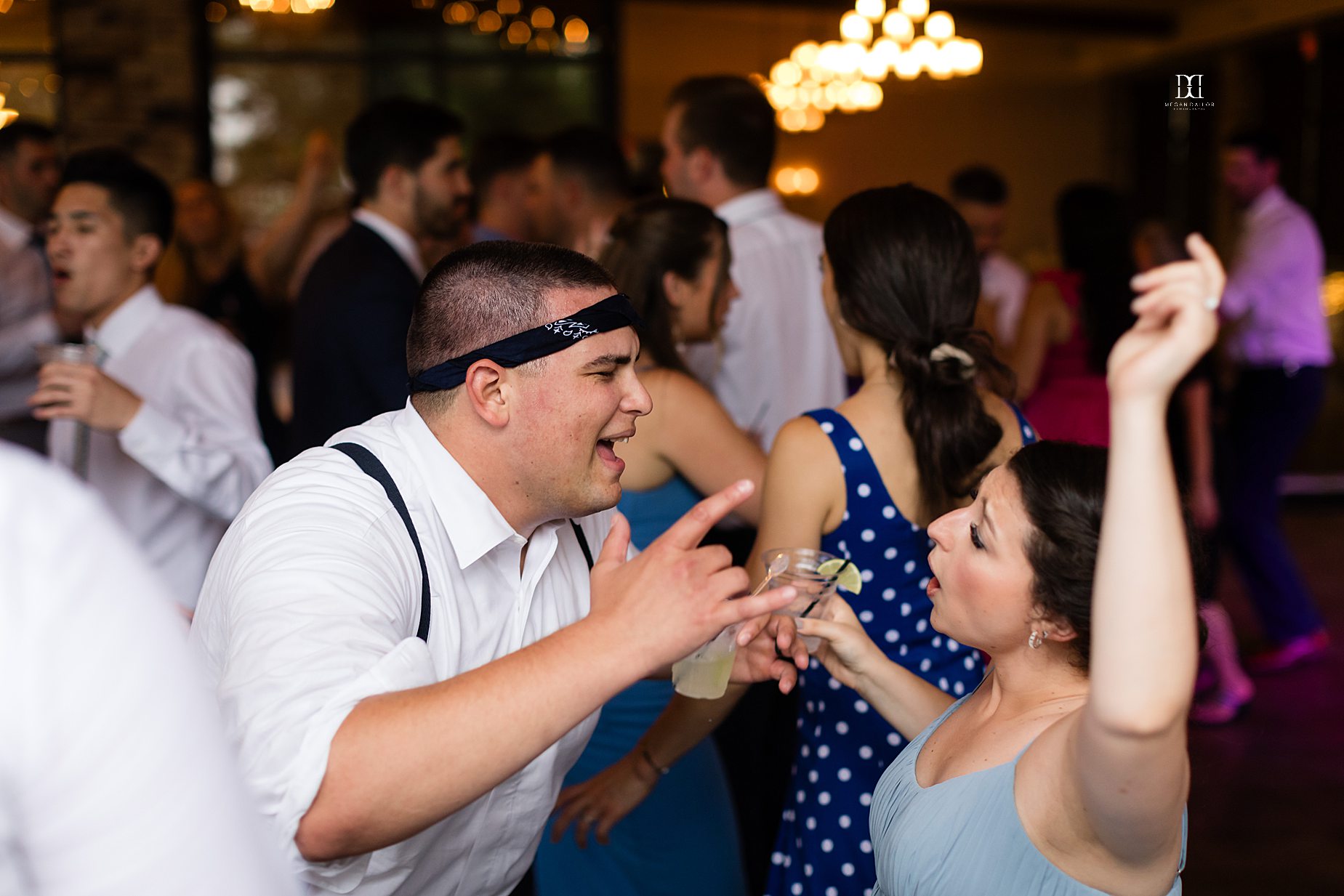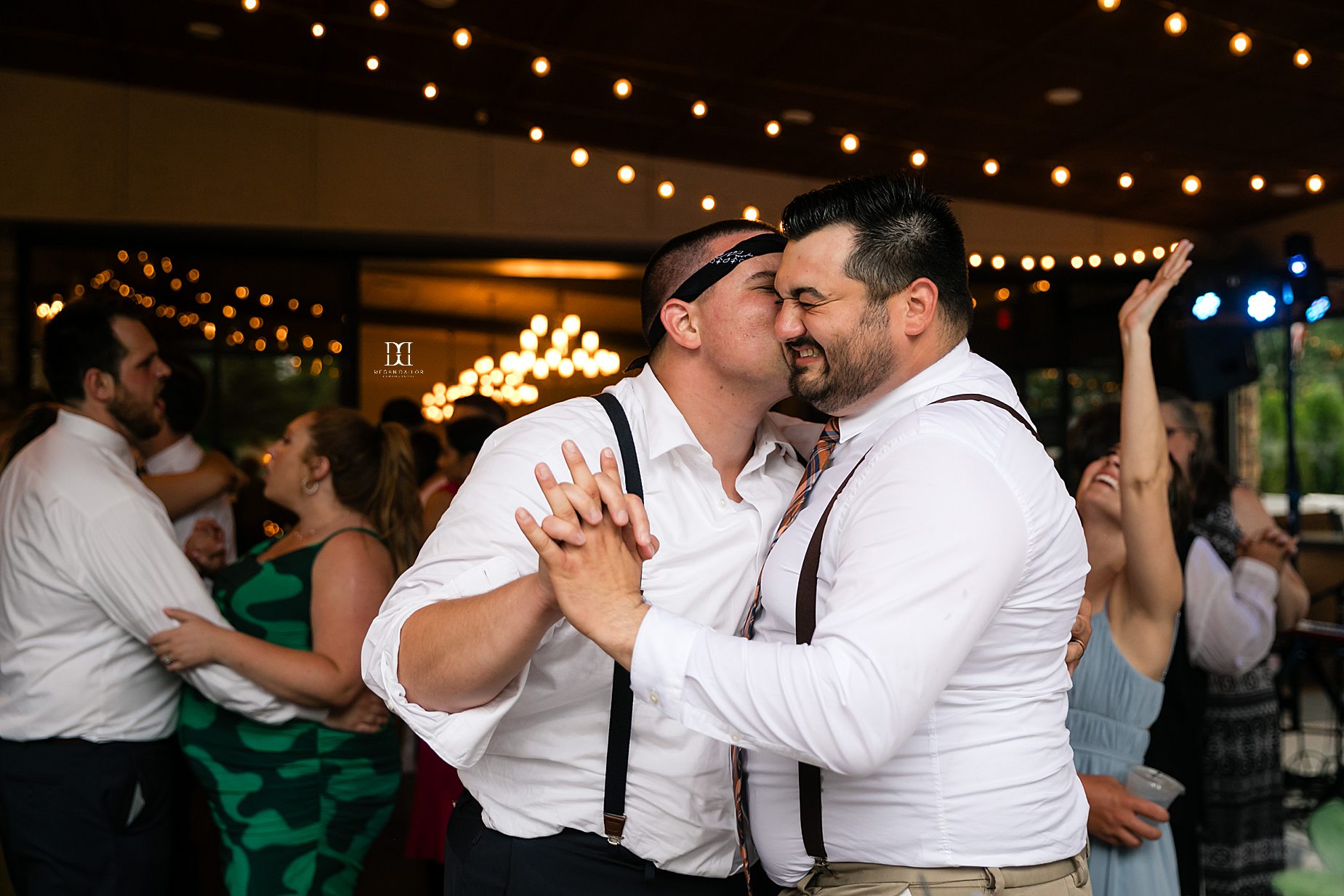 Joe=MVP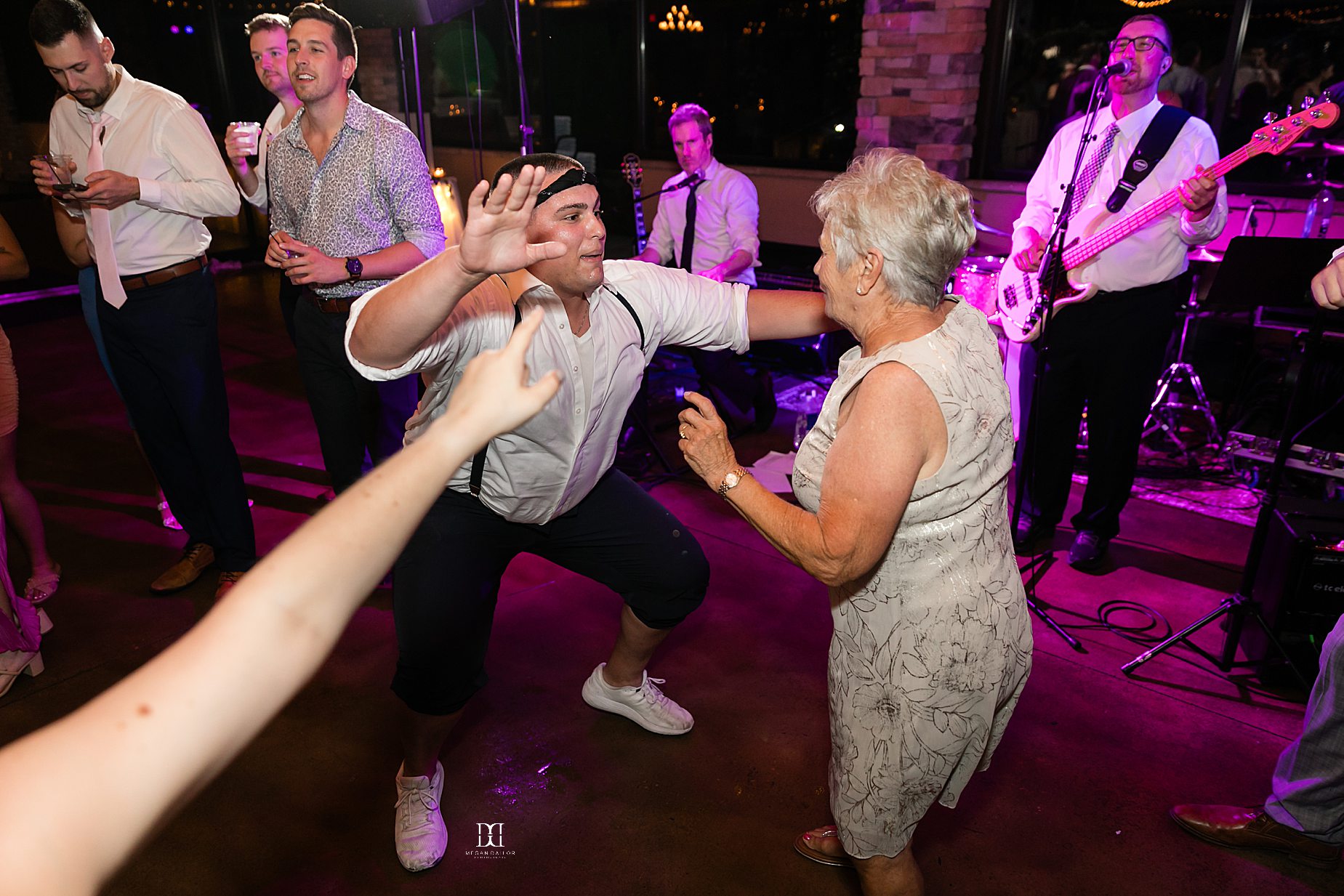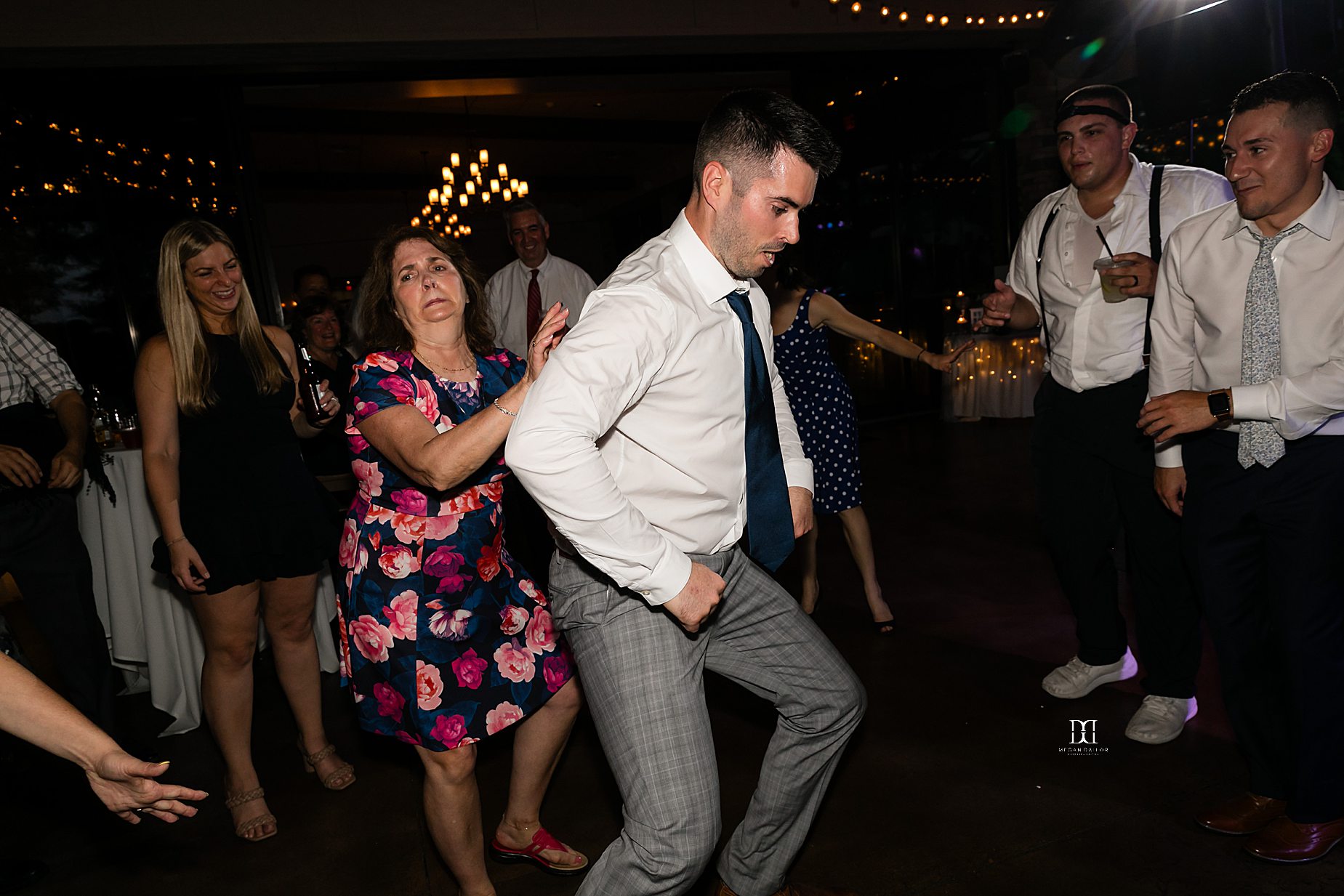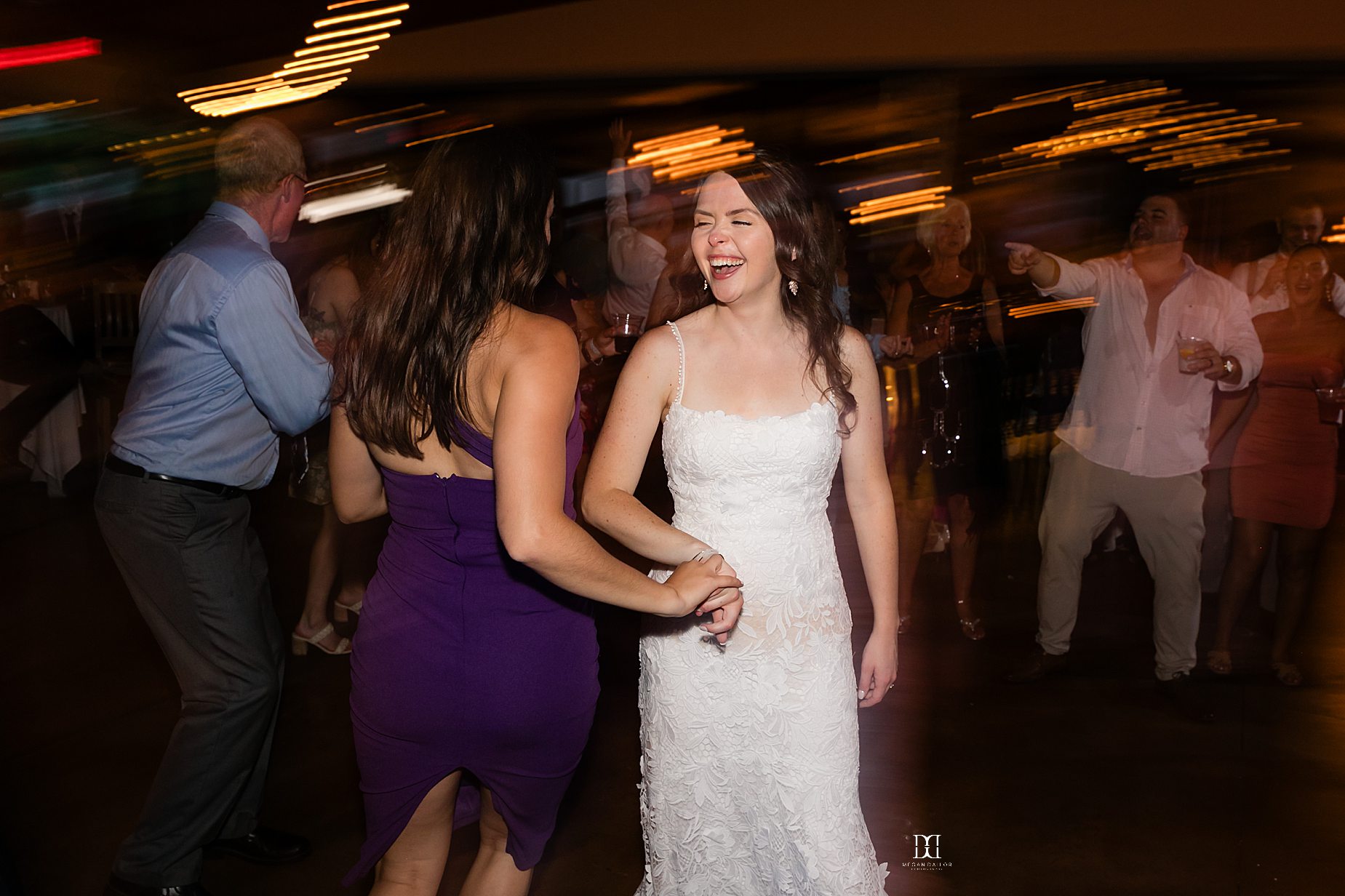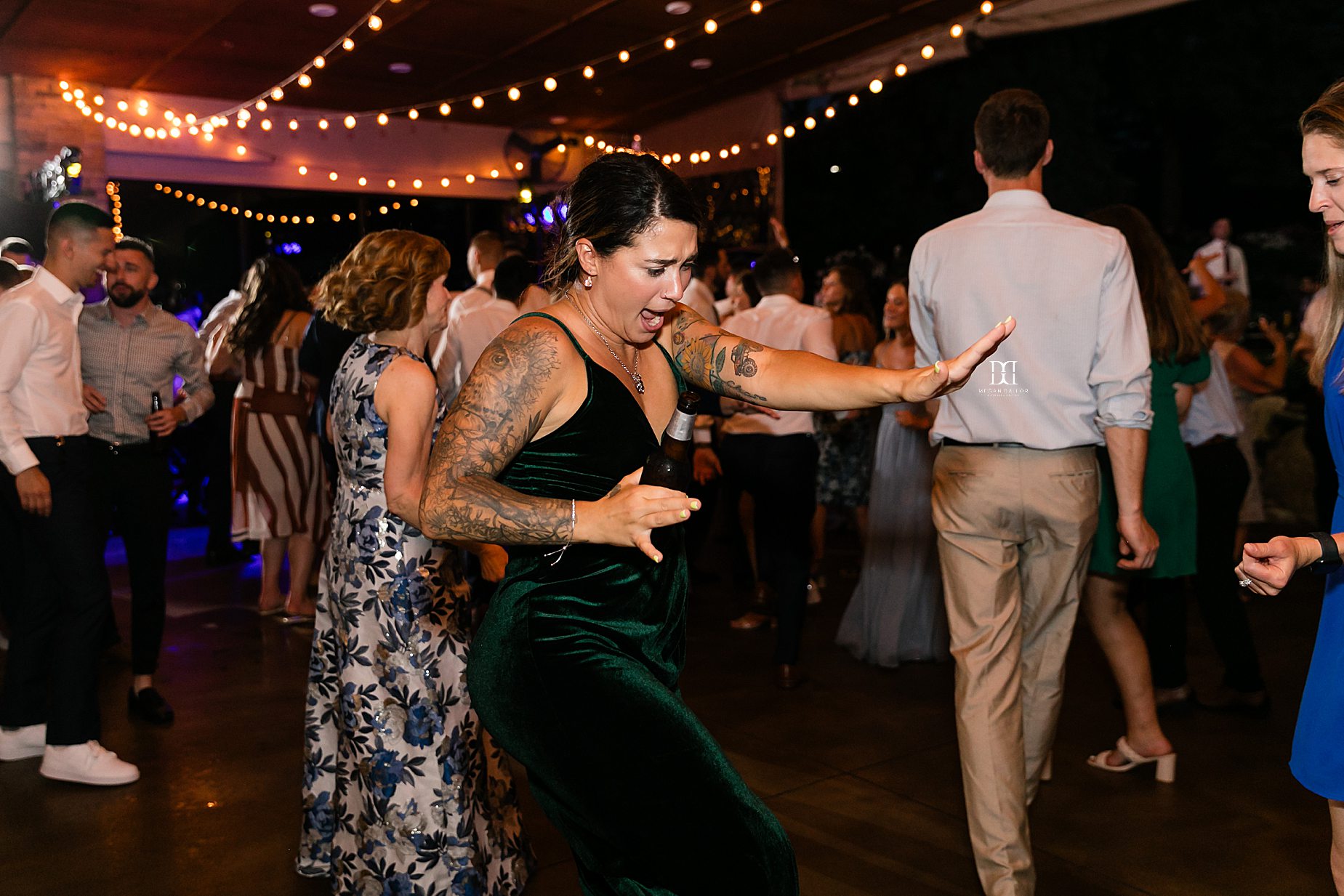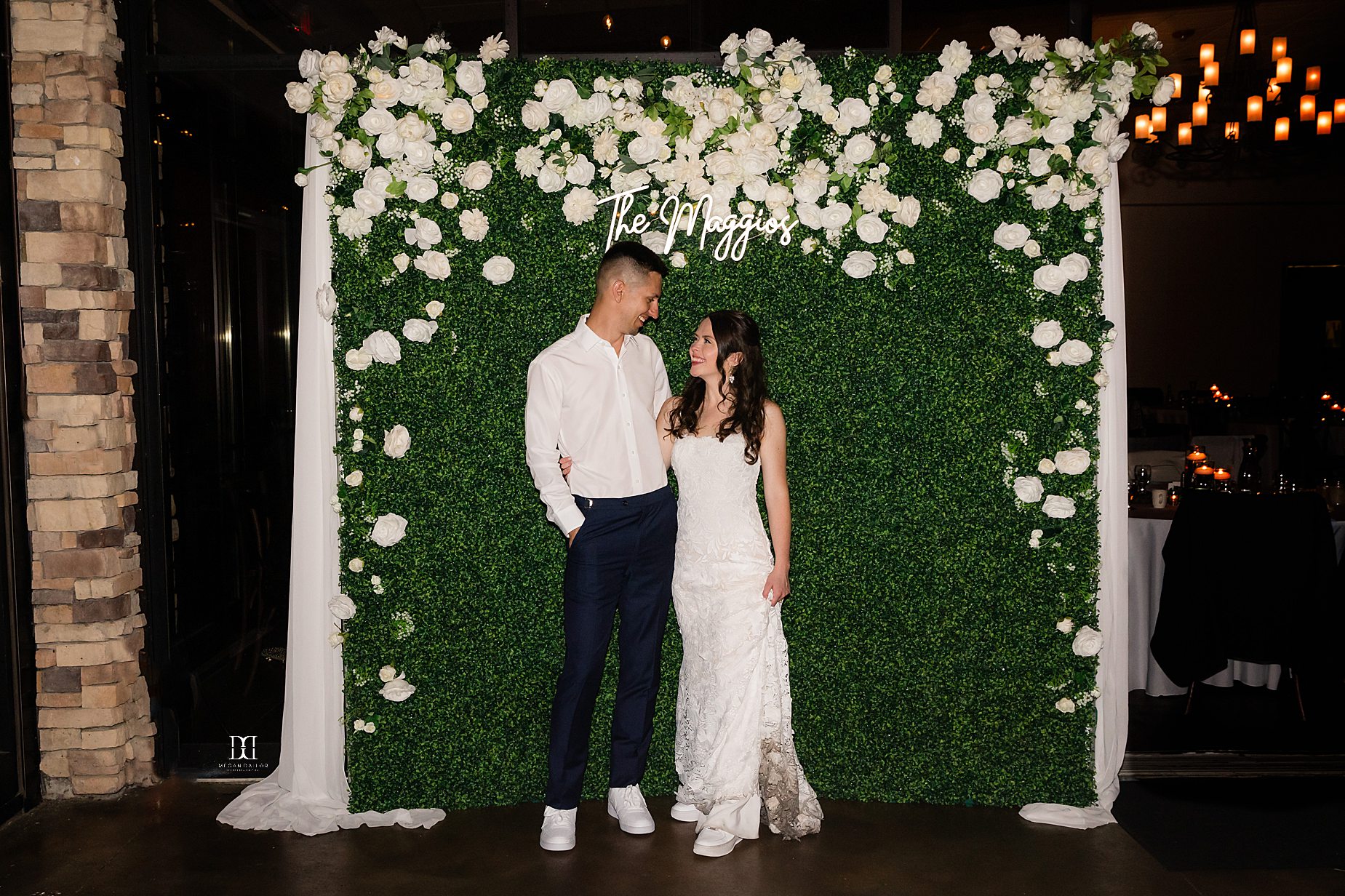 What a perfect day for these two sweet people!!!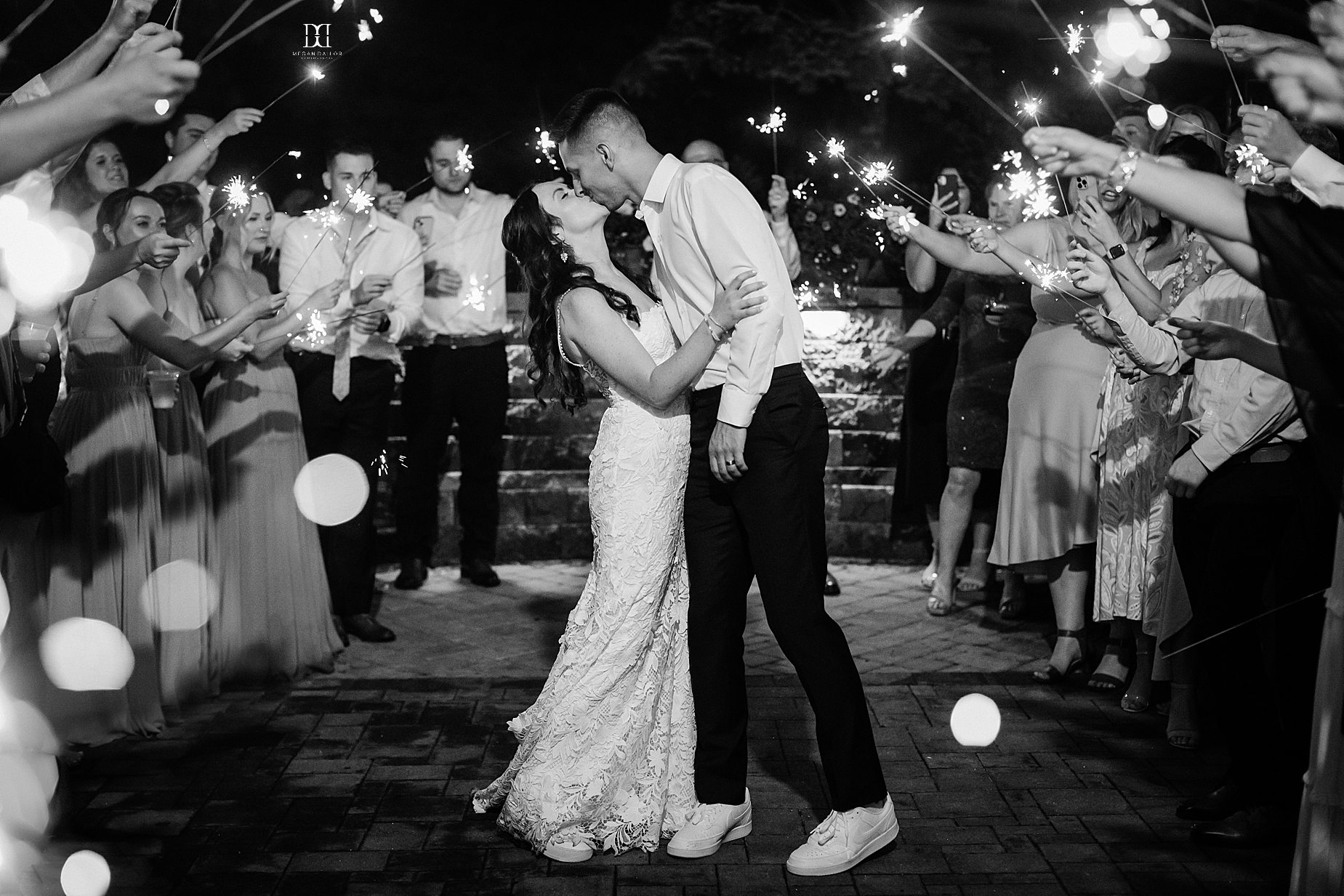 Thank you for having me Kelley and Justin, it was perfect!
Ravenwood Weddings