Rochester Winter Wedding
Oh, I love intimate weddings like this! Joy and Sanjay celebrated their love with a Rochester winter wedding that sparkled with beautiful details and holiday decor! It was such a treat to meet Joy in the bridal suite at the church as she and her sister prepared for the ceremony. With just the three of us, I got to chat with them and get to know a bit more about them... and help put the wedding dress on! I'm full service ;D
Joy had her hair and makeup done at Scott Miller Salon... and her sparkly gown from Silk Bridal made for a perfect winter bride look!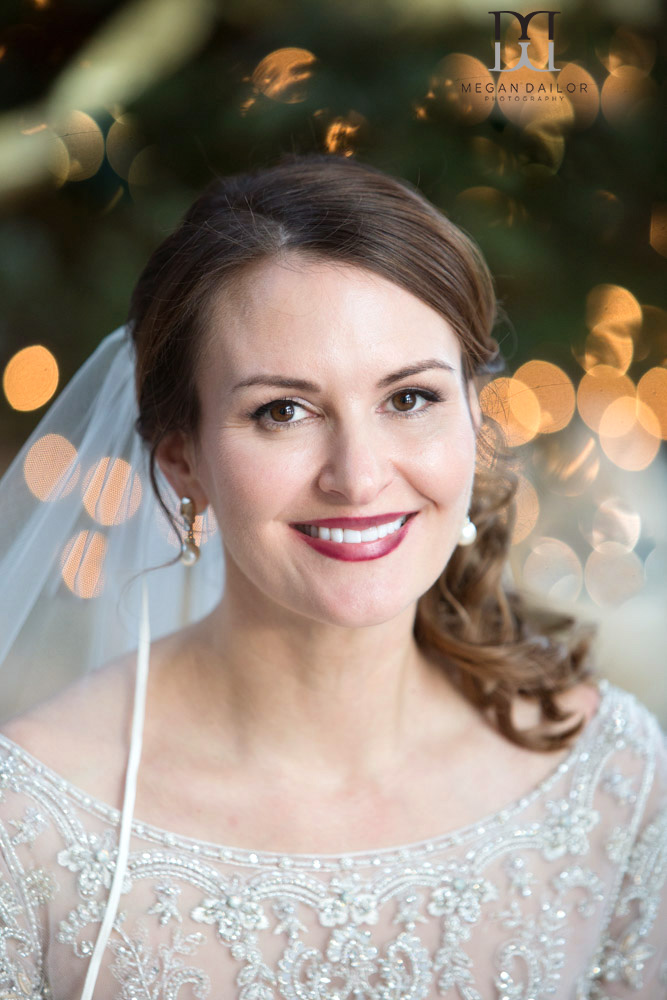 This winter white bouquet from Arena's is just unbelievable! So pretty, so elegant!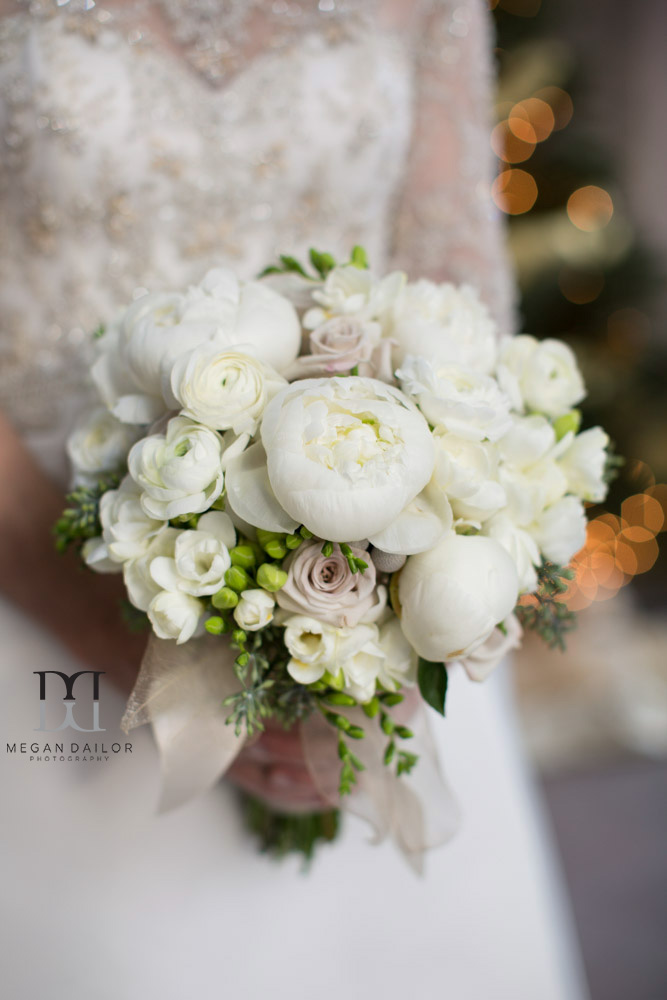 The ceremony was held at the lovely Asbury First Methodist Church on East Avenue, it was decked out with such pretty trees, poinsettias and lights... what a sight! The wedding ceremony was heartfelt and meaningful, and was so special with the small group of guests sitting up near the altar.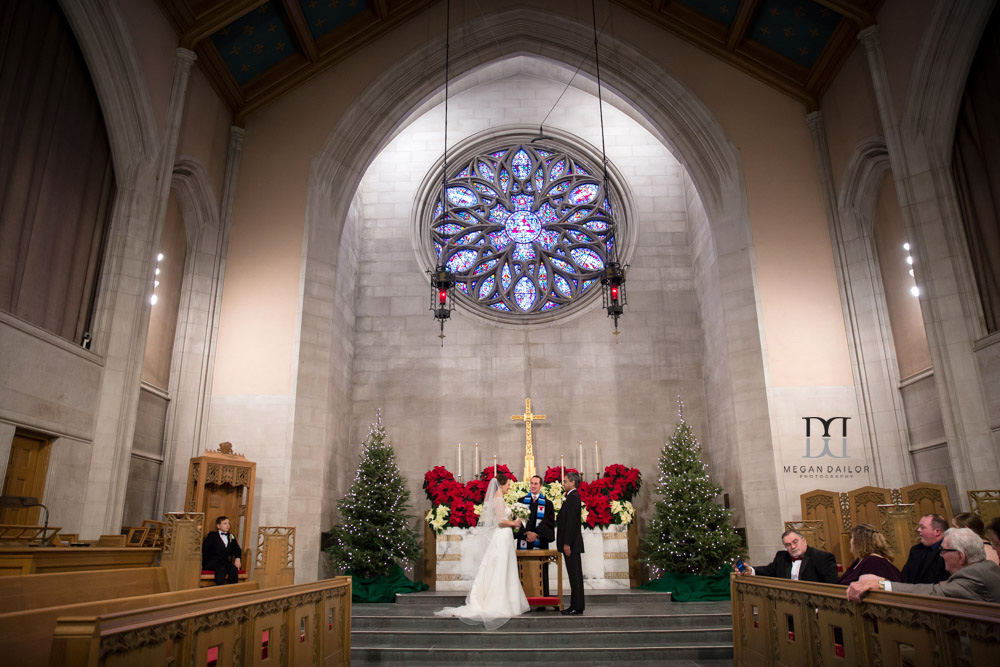 Such love.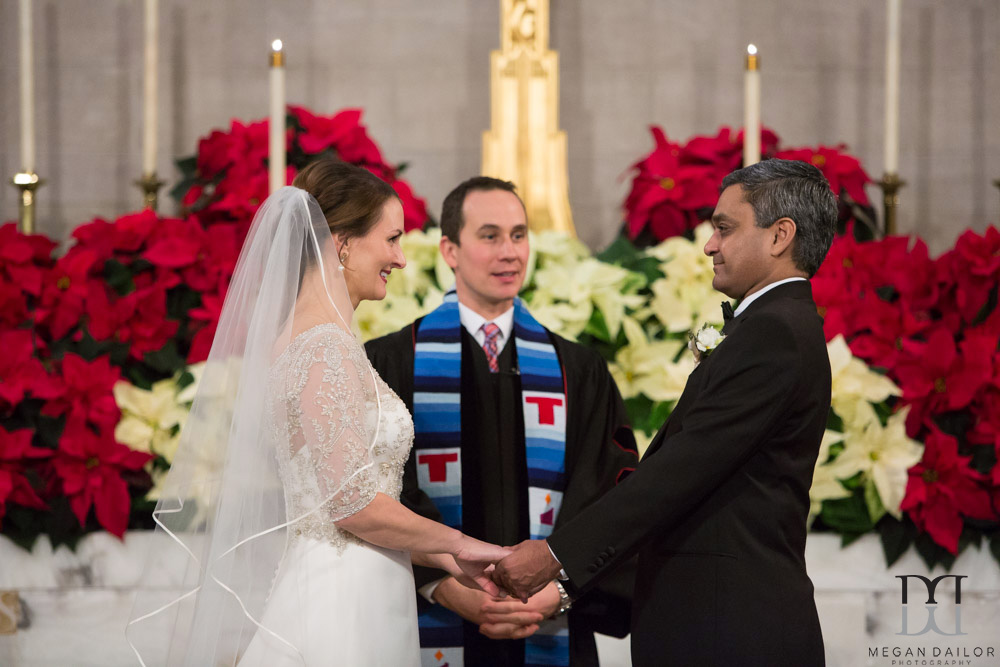 I was so excited these two were up for some outdoor pictures... pretty snow and a bit of soft afternoon light made us almost forget the wind chill had us at about 12 degrees. Just kidding, it did not. But they were troopers!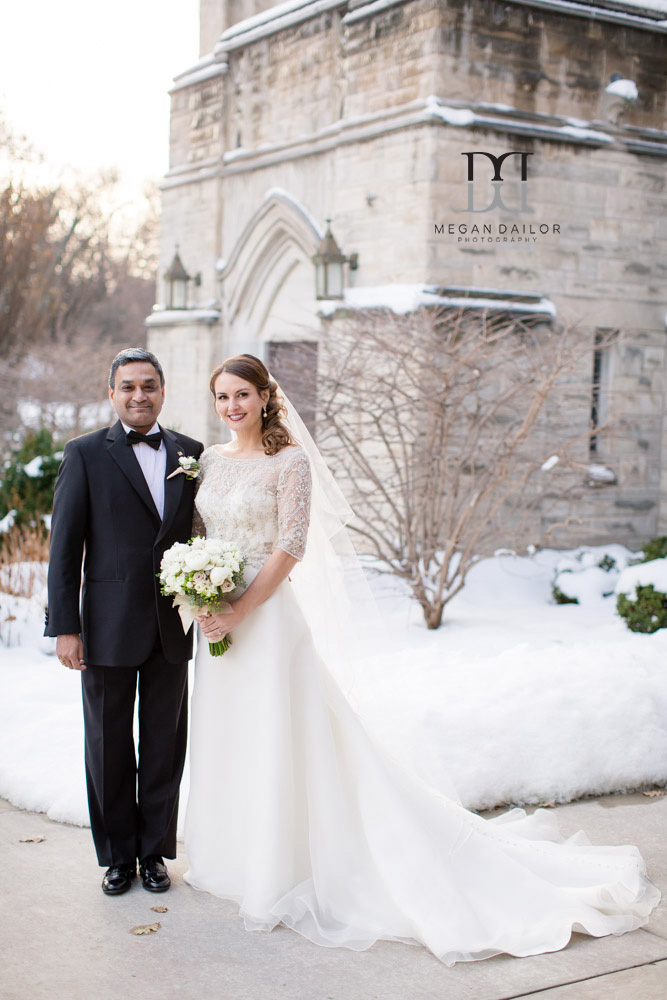 <3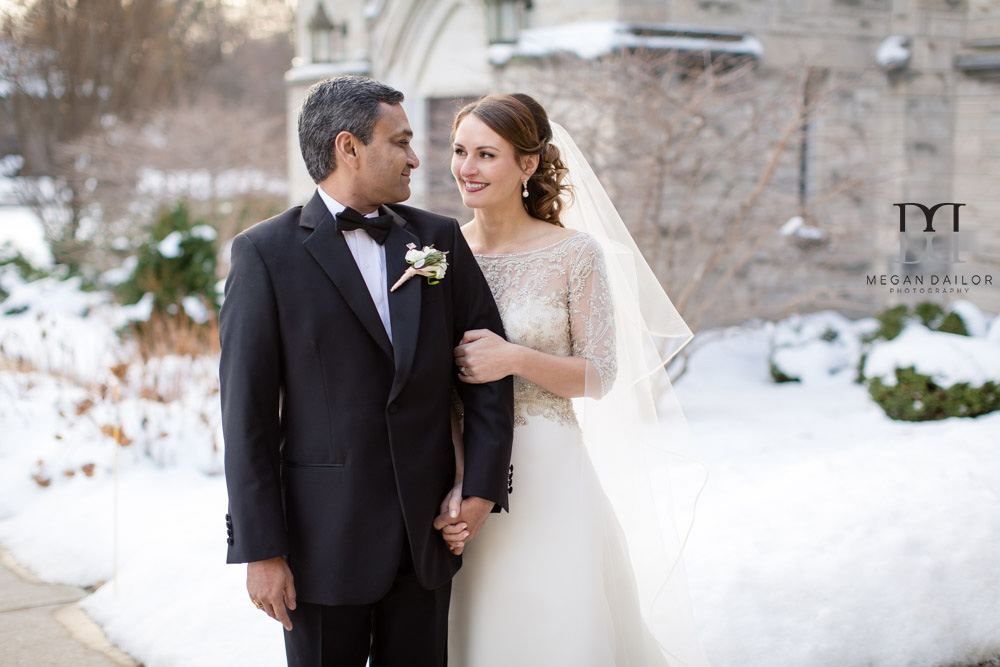 I love how much fun they have together! Smitten bride and groom!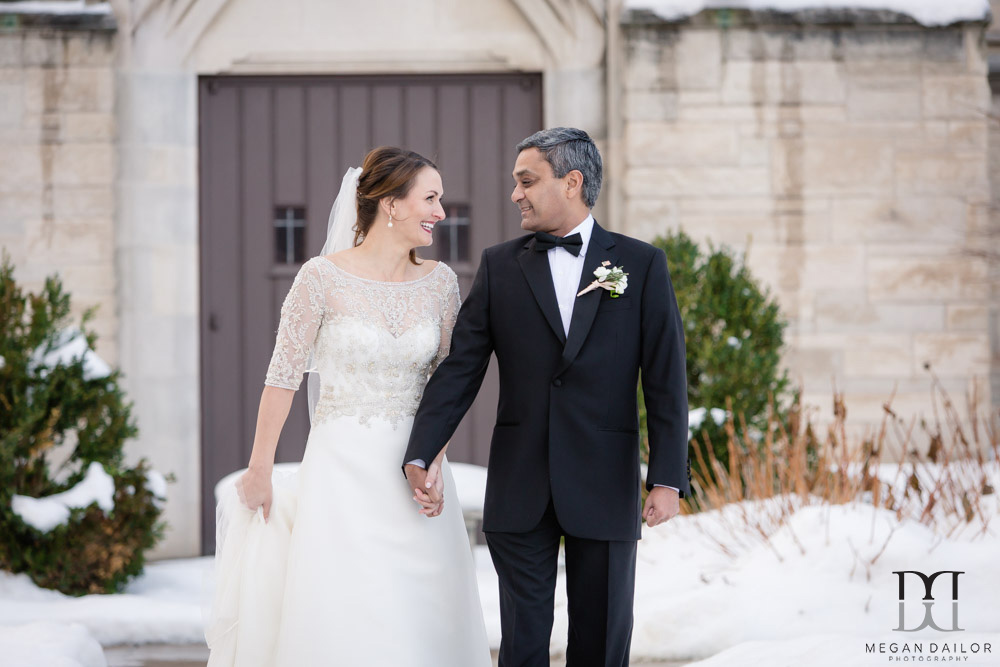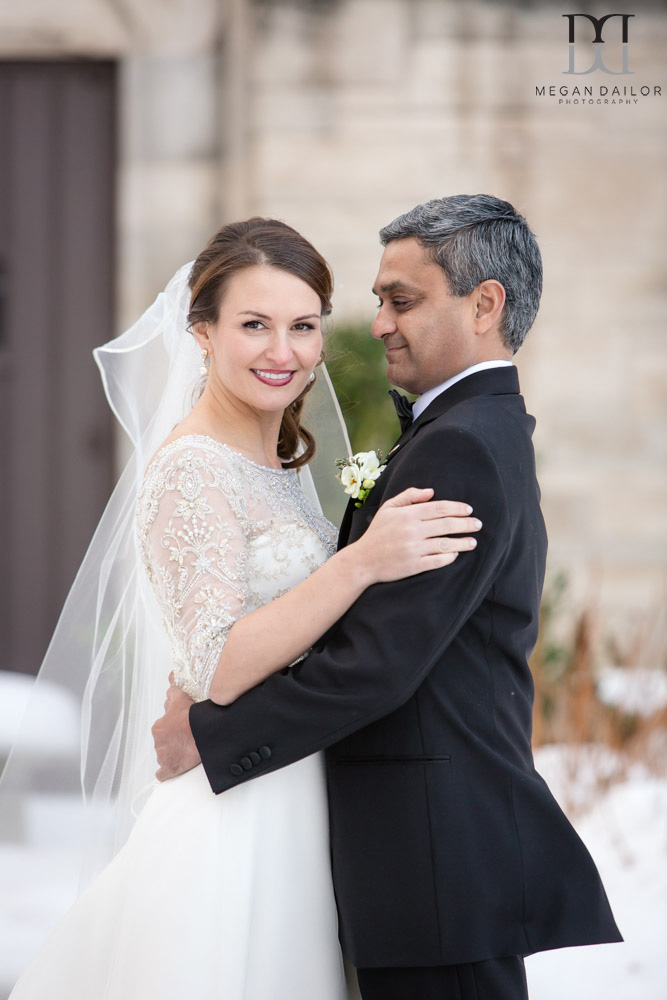 Joy's laughter at the blowing veil, she is such a bright spirit!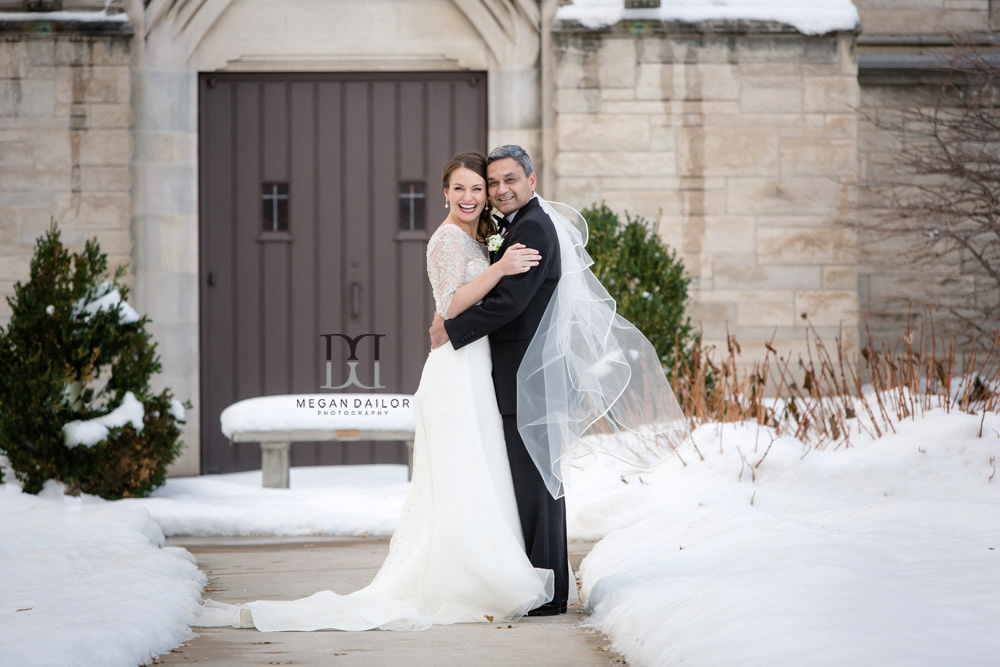 SWOON.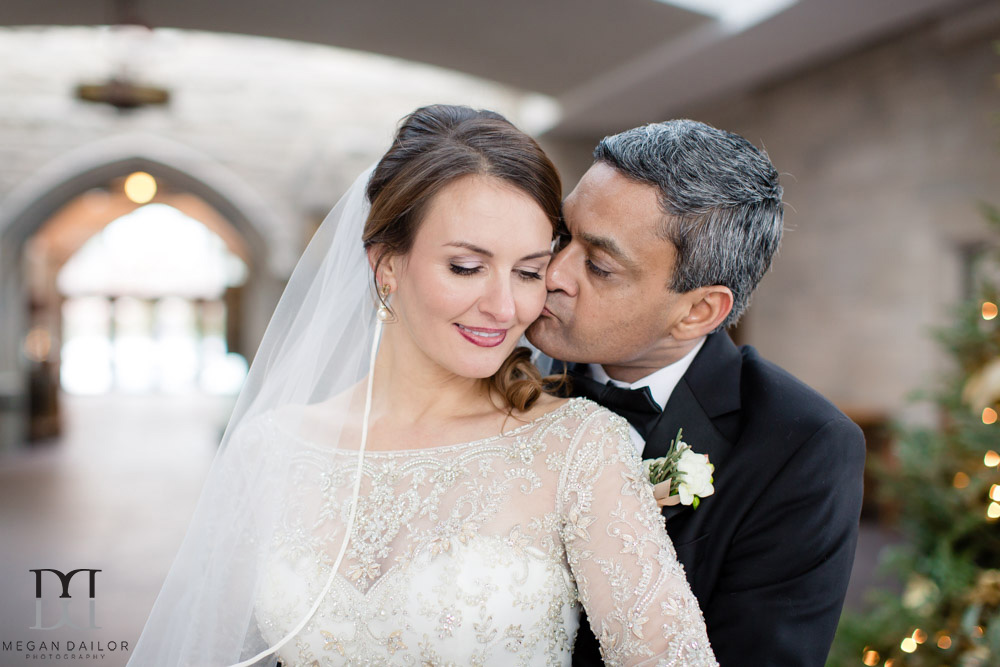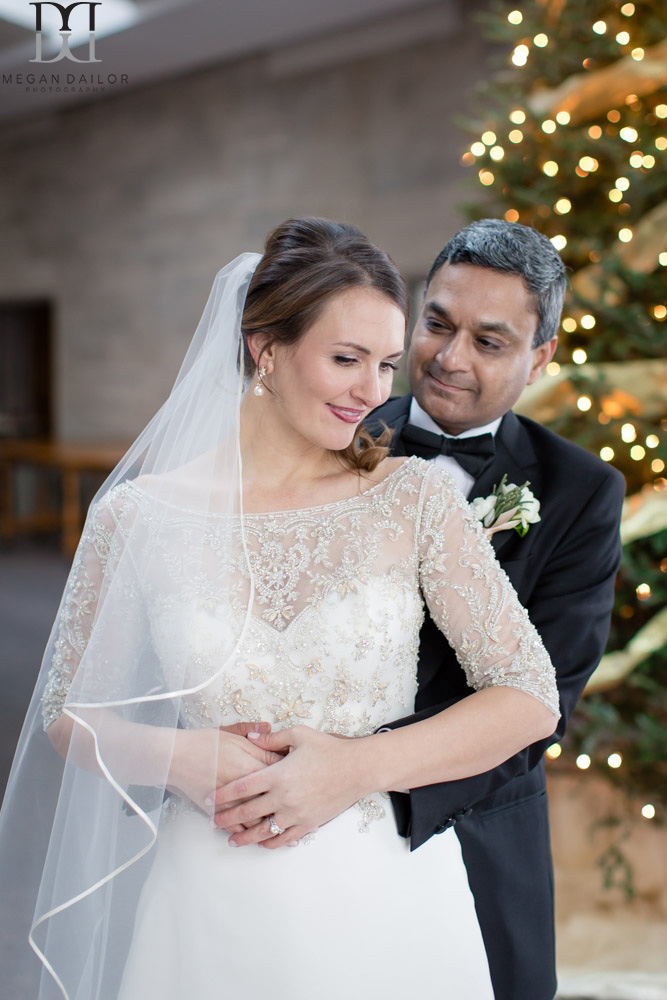 Dapper groom with his beautiful bride.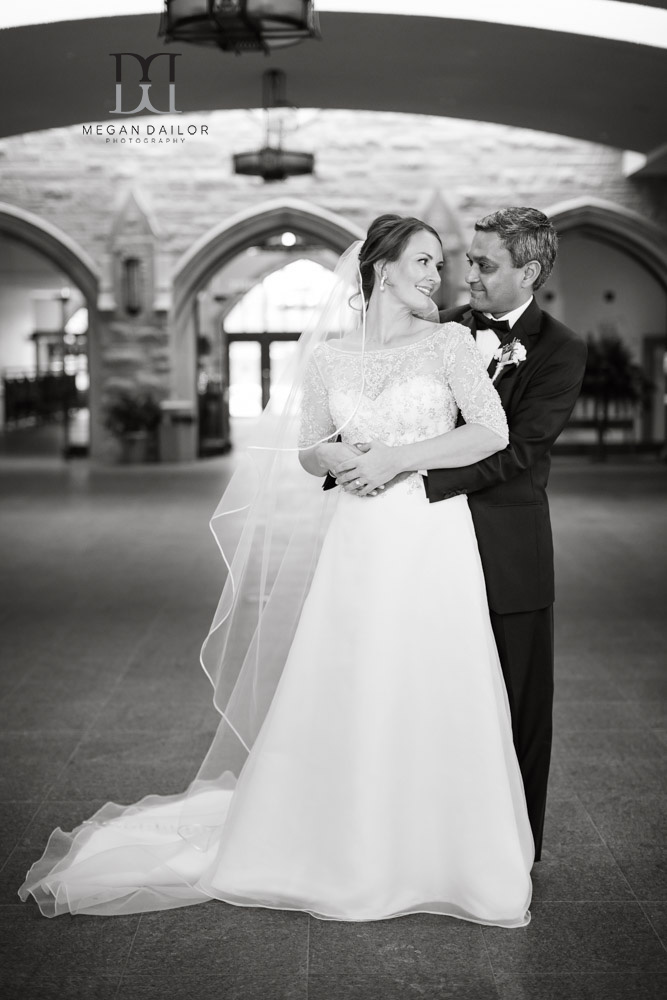 After the ceremony, Joy and Sanjay invited their guests to a private dinner at Char at the Strathallan... I hope you two had a wonderful evening, thank you so much for having me, it was such a treat! Congratulations!!!