Cobblestone Creek Country Club Wedding
Kelly and Jonathon had been friends on social media for a while via mutual friends, and one day while scrolling Jon came across a lovely picture of Kelly and slid into her DMs like Mr. Steal Your Girl! After a few months of chatting, they were dating. Then Kelly moved from Buffalo to Rochester for totally not related to Jon reasons ;D and now here they are! We had a fun and beautiful spring engagement session, and it has been a long wait for their Cobblestone Creek Country Club wedding! It was such a pretty, snowy day- perfect for a winter wedding!
We started the day at the Woodcliff, where prep and the first look took place. Totally loving their rings on the white furry shrug!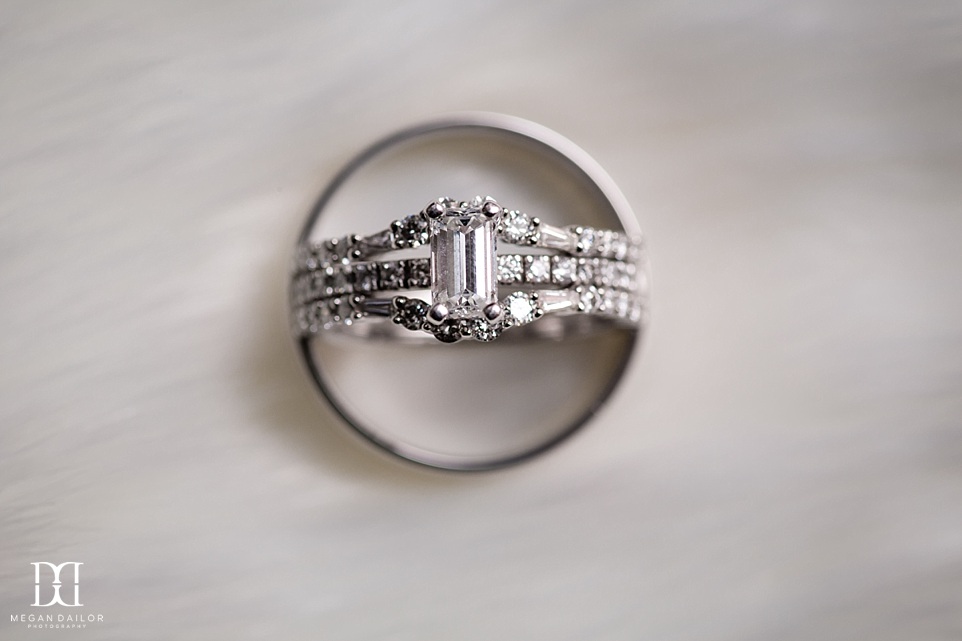 Their first look was so cute, and such a cool spot in the suite at Woodcliff with the spiral staircase! Jon was totally blown away by his gorgeous bride.

I almost brought my shovel to make sure we could get out to the beautiful view, but was so glad to find that the guys had shoveled it clear in the morning! It was so beautiful- soft hazy colors with all that white snow. Winter dreams!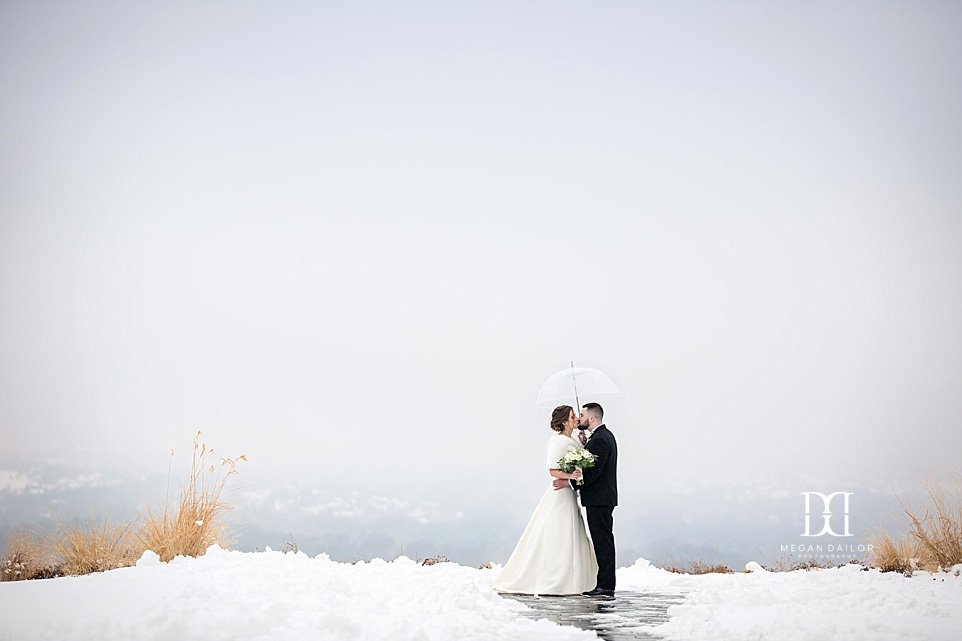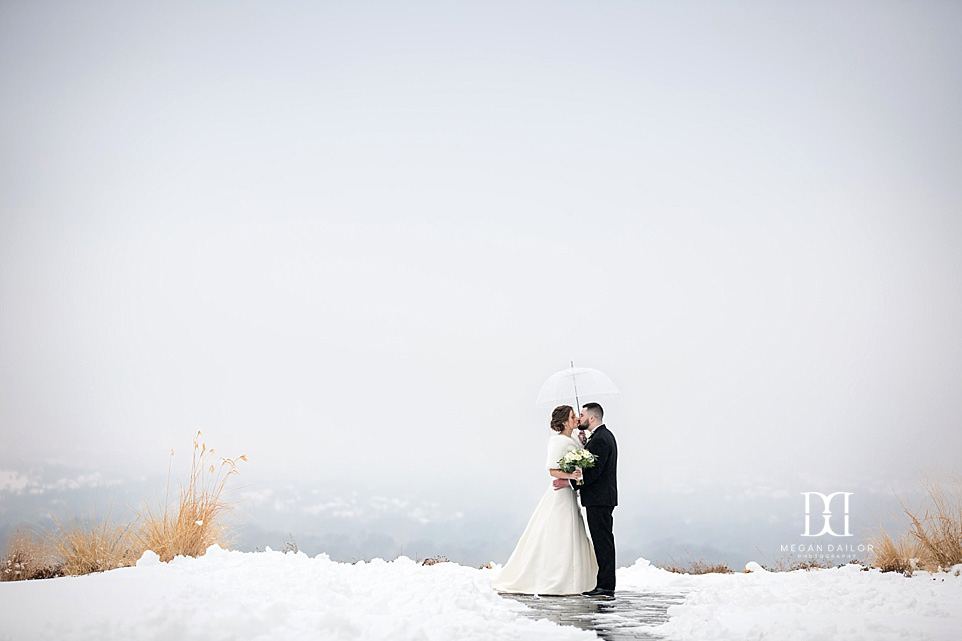 These two!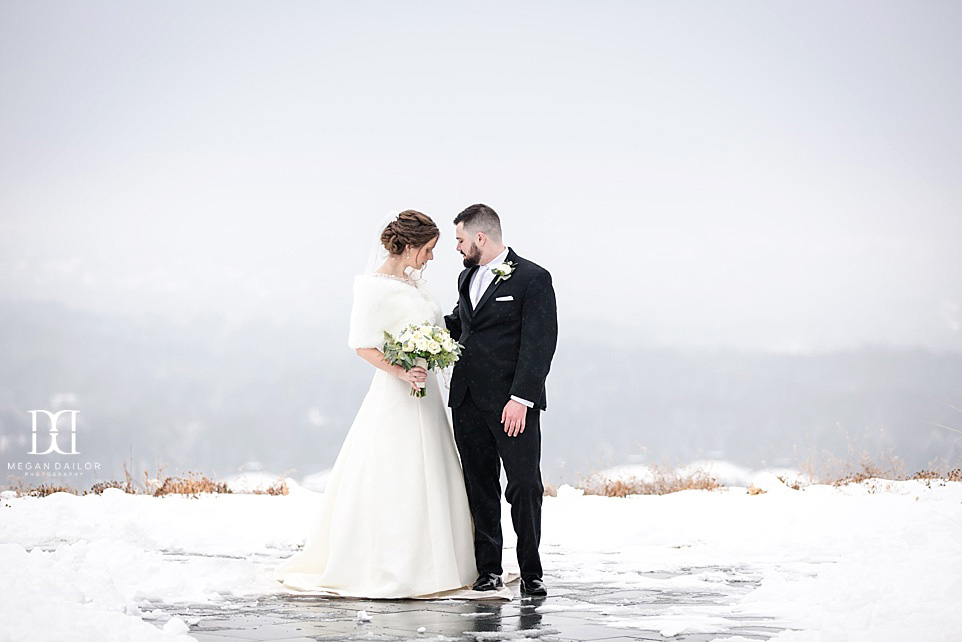 So in love.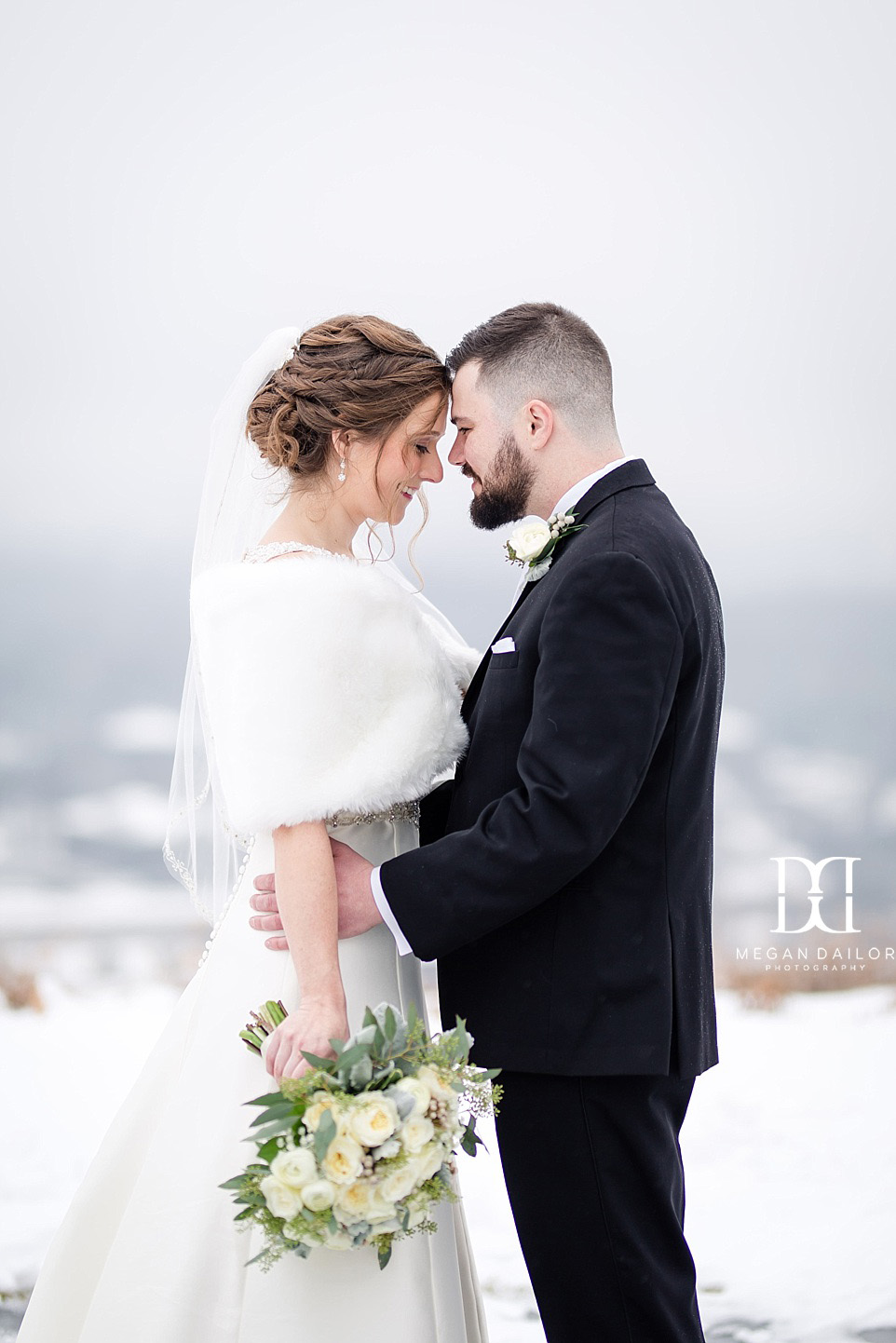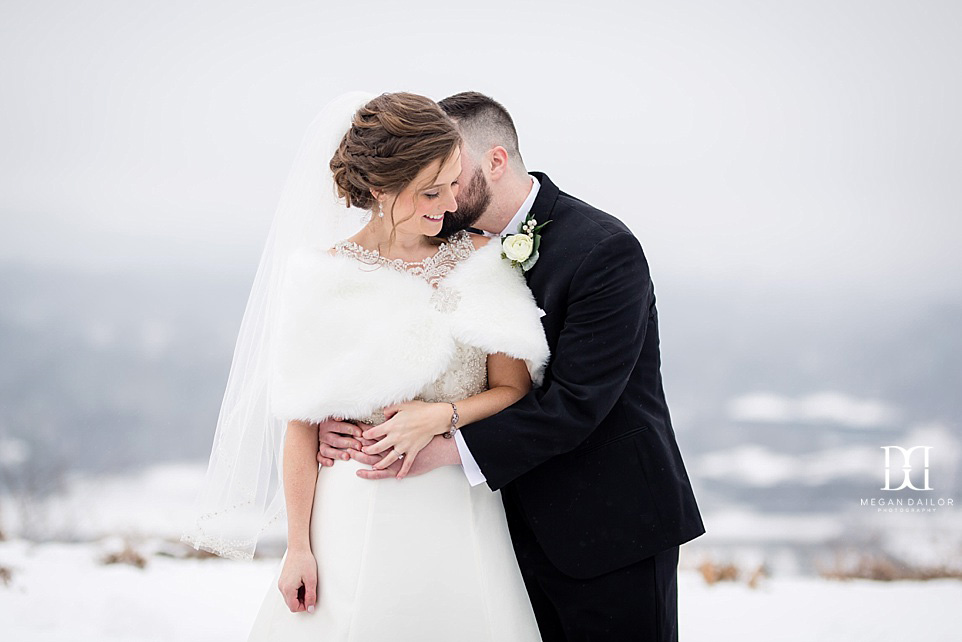 Such a cute bride and groom moment- it was a little drizzly and Jonathon took his dress protecting job very seriously!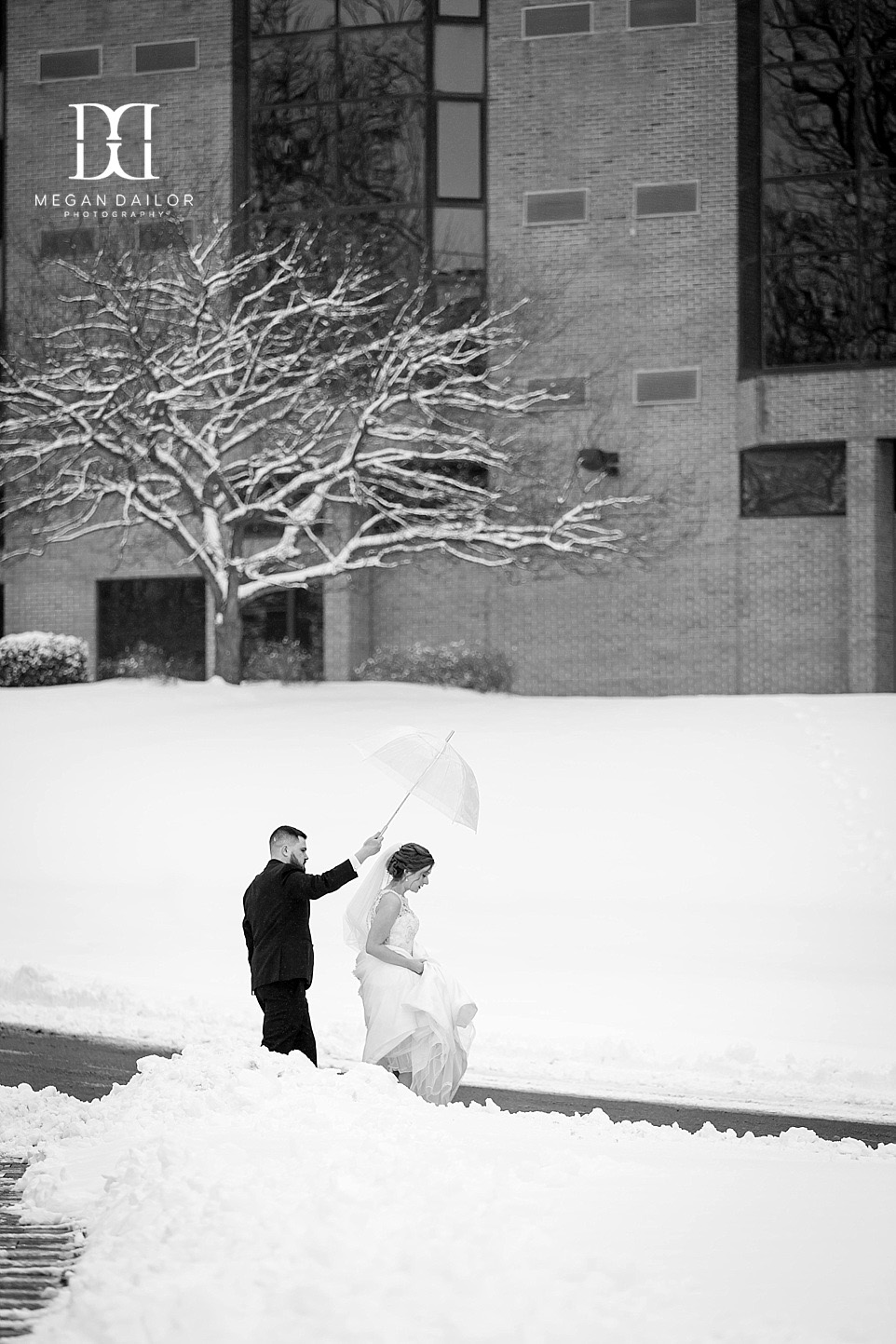 Beautiful bridal party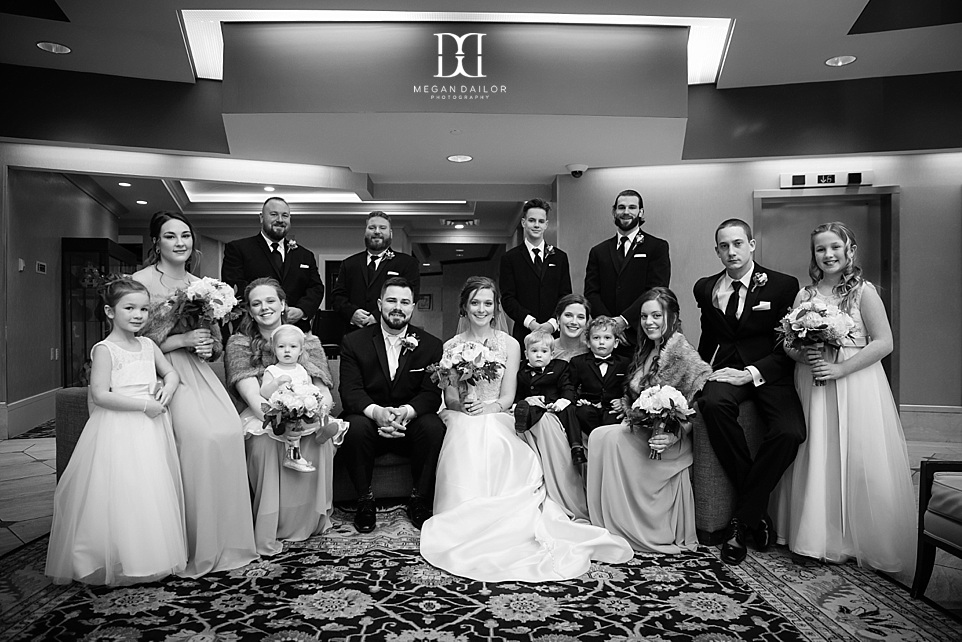 We headed to Cobblestone Creek Country Club for the wedding and had a few extra minutes for portraits. The back of her dress is to die for... only the best from Stella's!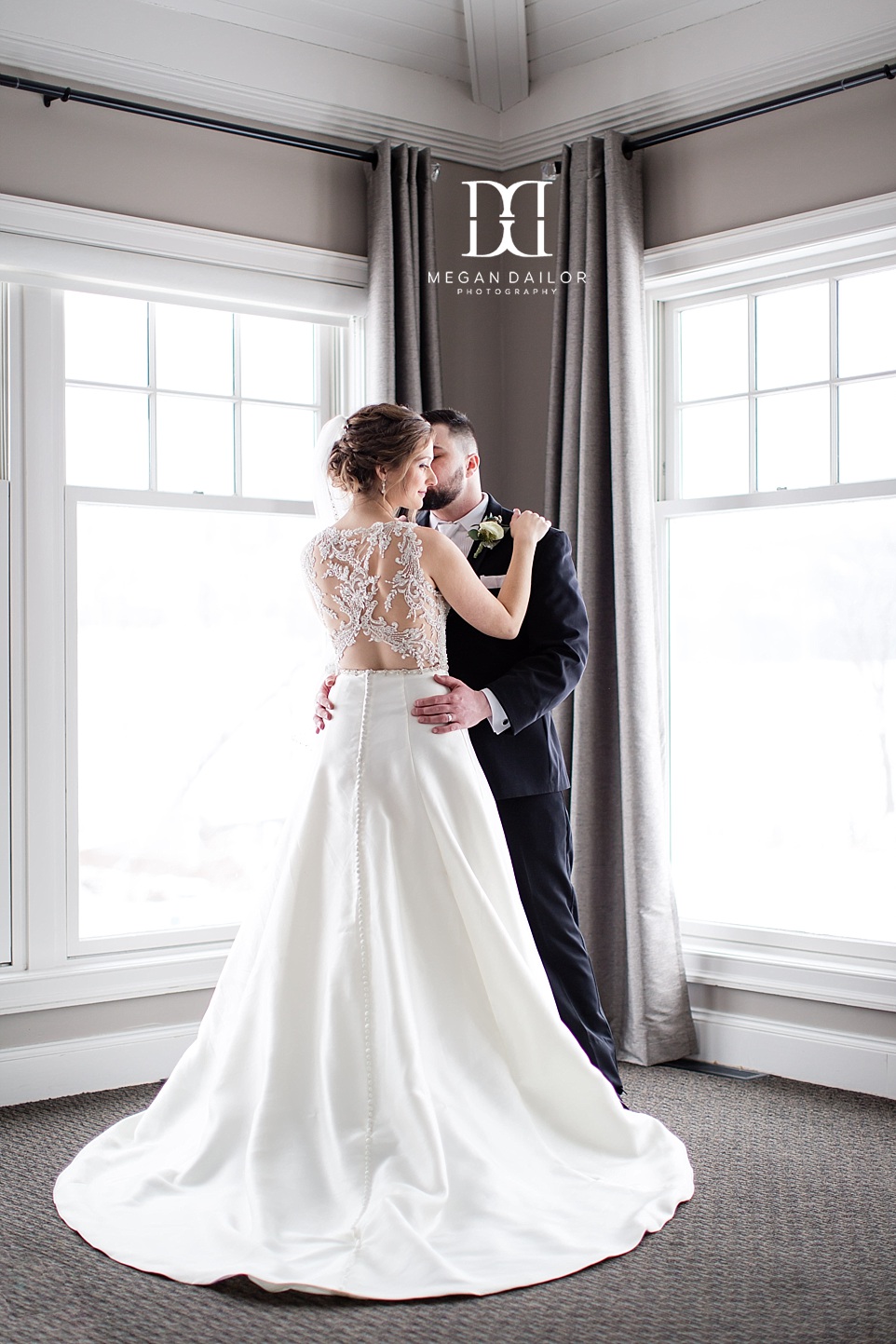 That look! <3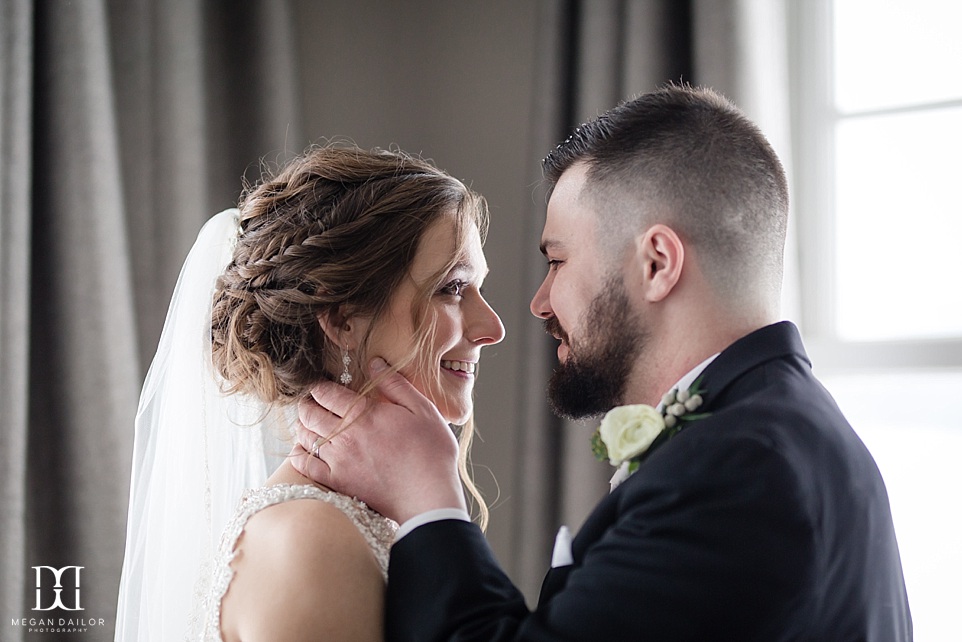 Beautiful winter white flowers from Kittelberger's.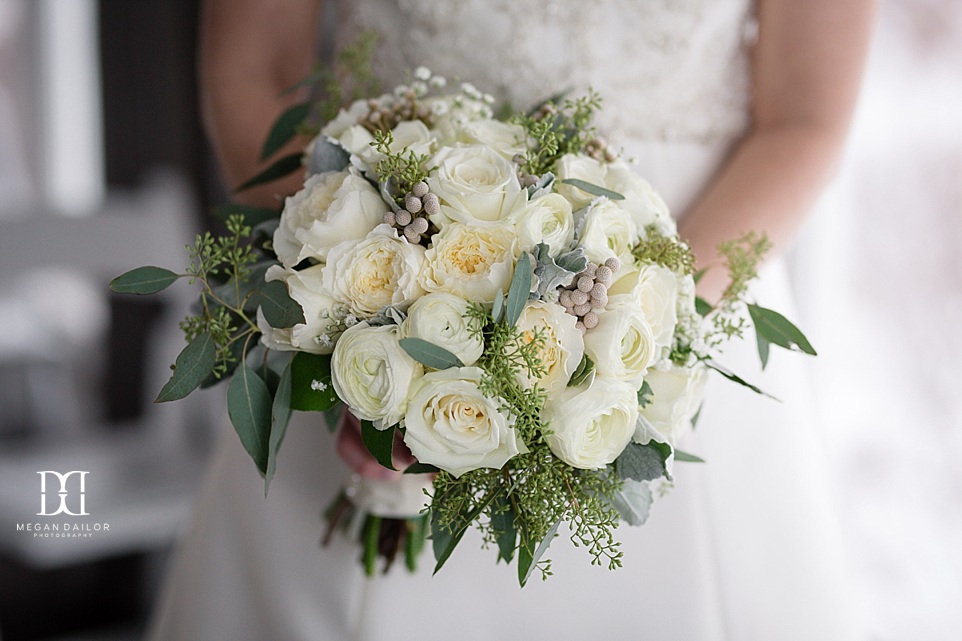 Jon was so excited for the ceremony to finally start, it was really cute. He kept saying "I just can't wait!"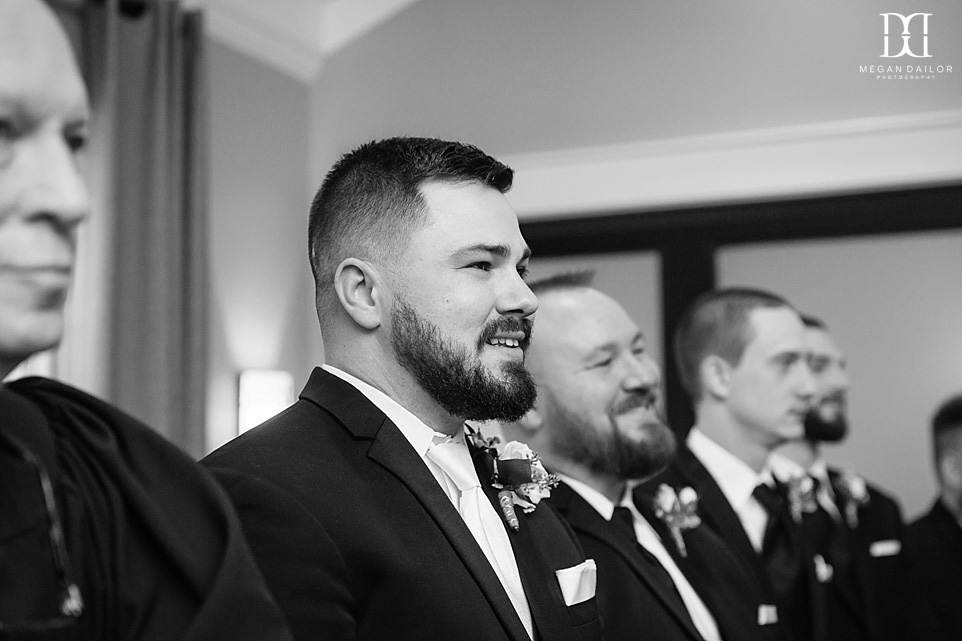 Lovely Kelly walks down the aisle to meet her man.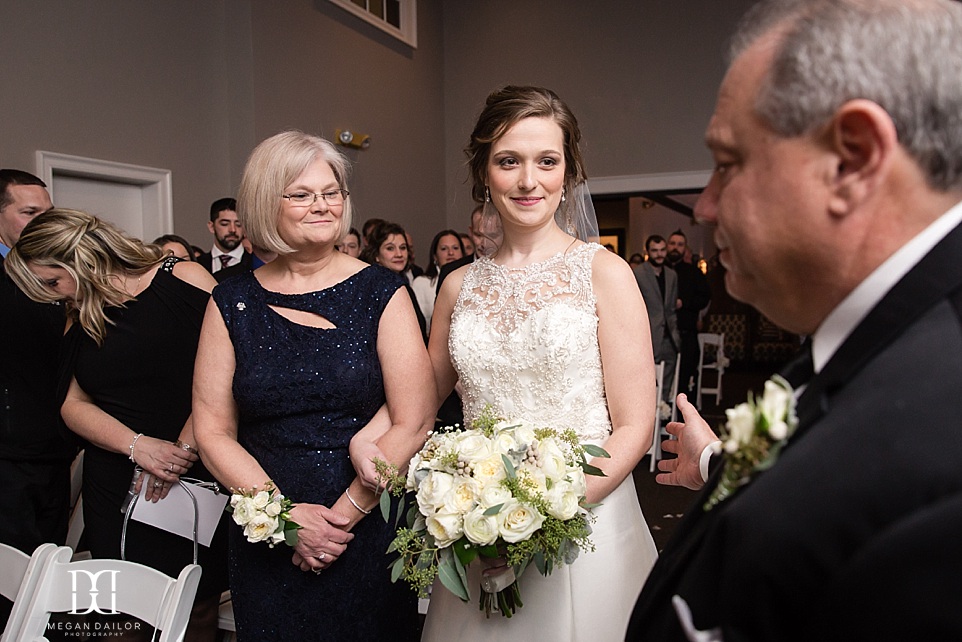 So much love and warmth inside, contrasted with the snowy dusk outside.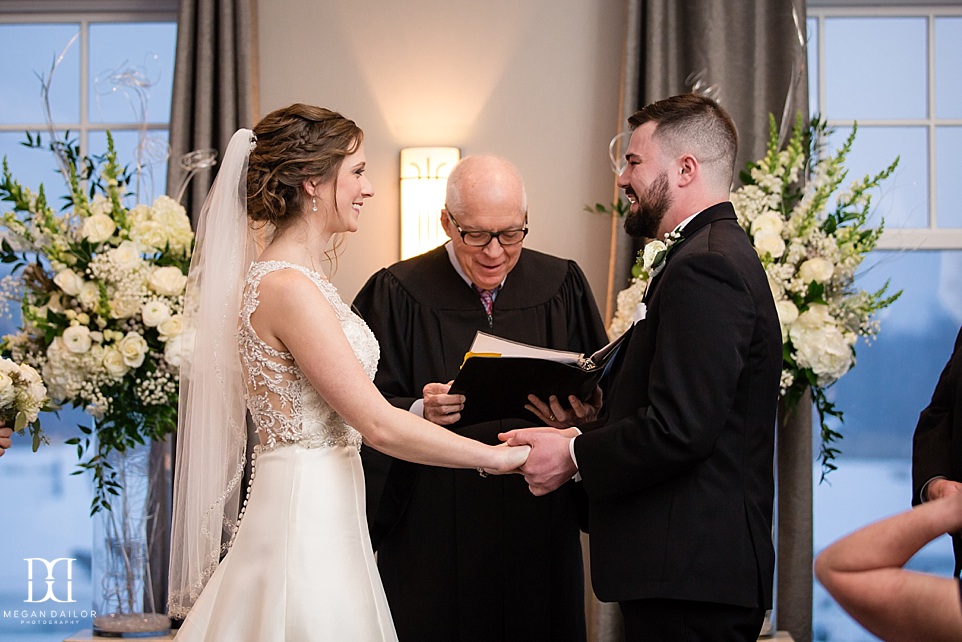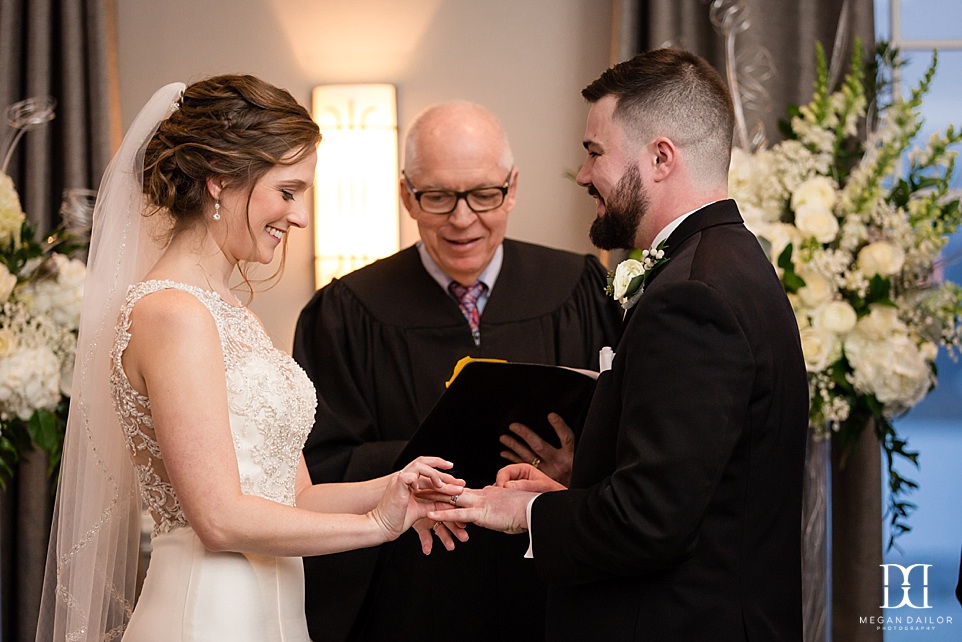 Hooray!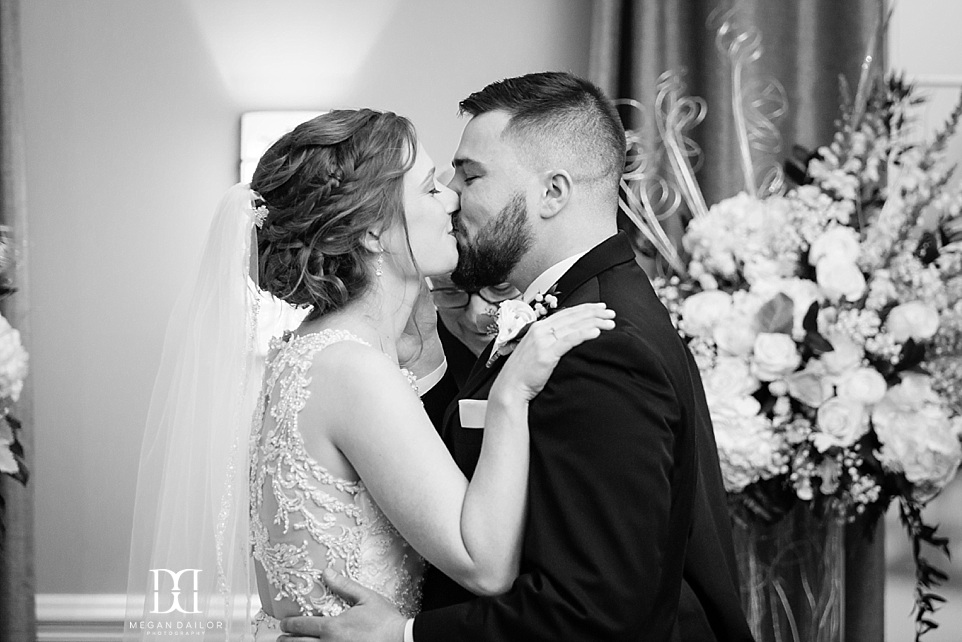 Jonathon got a bit choked up at the end, it was so damn sweet!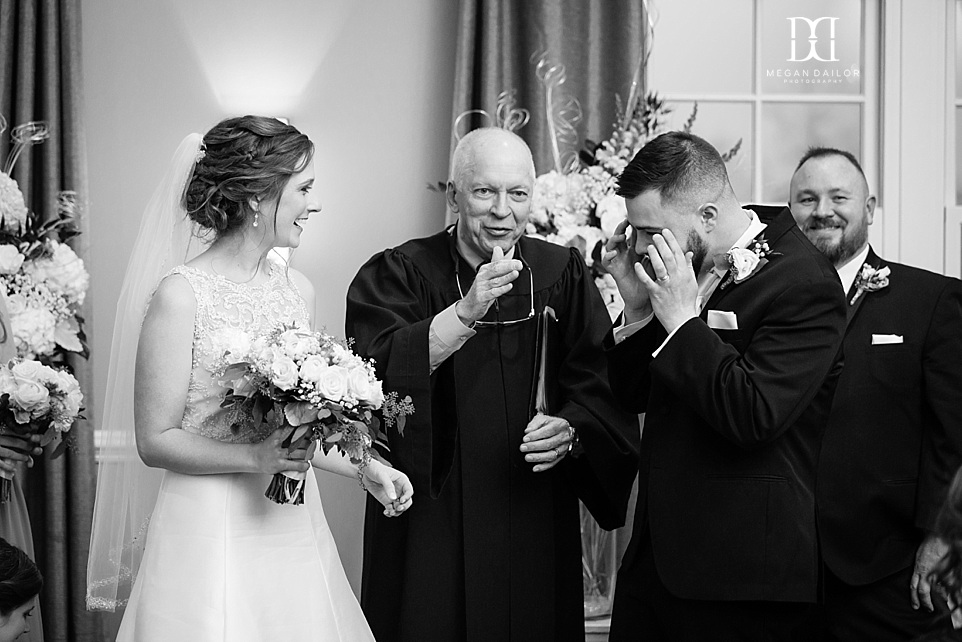 When we saw the fluffy flakes coming down, we had to take advantage... such a cute moment for the new Mr. and Mrs!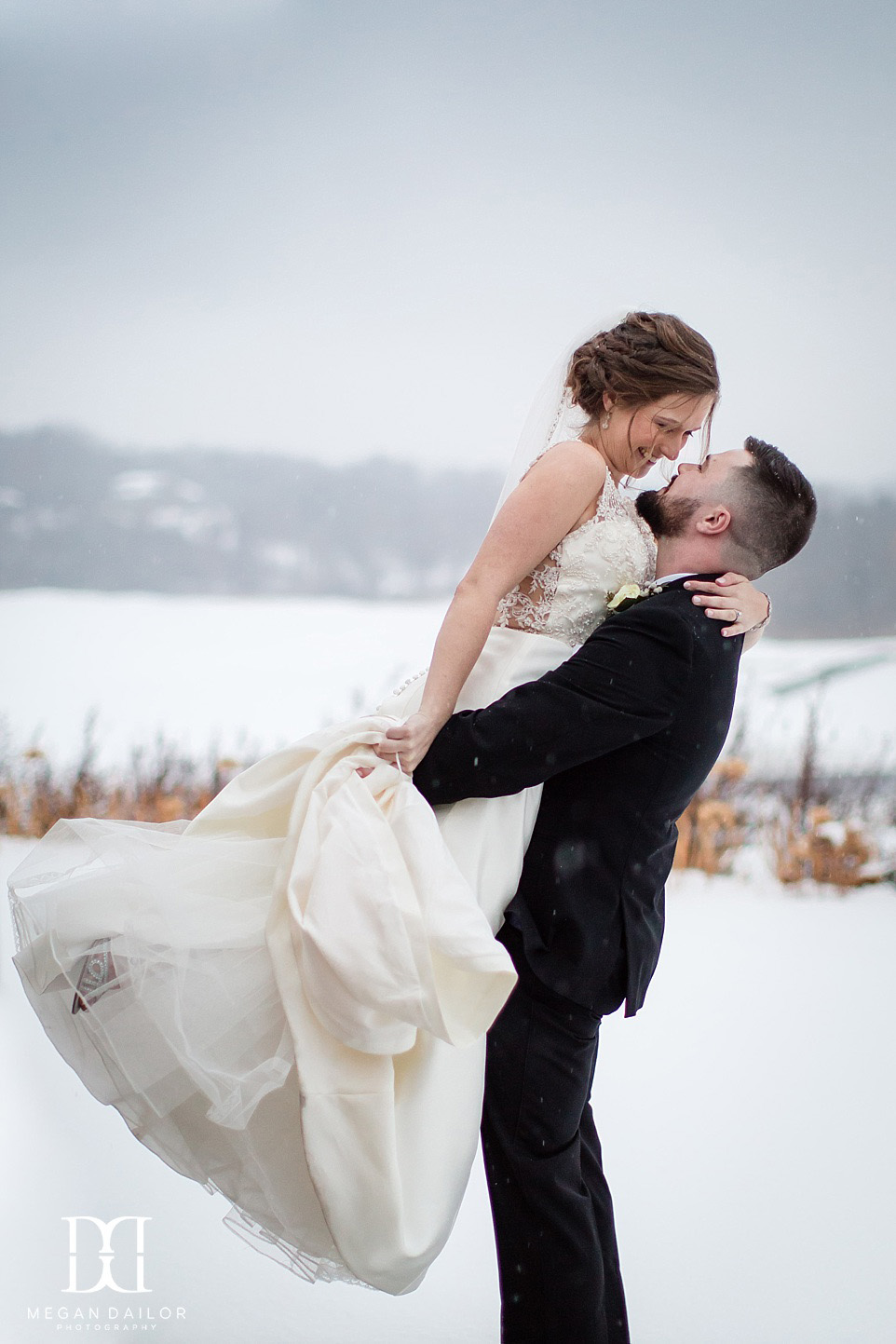 Their first dance was so adorable-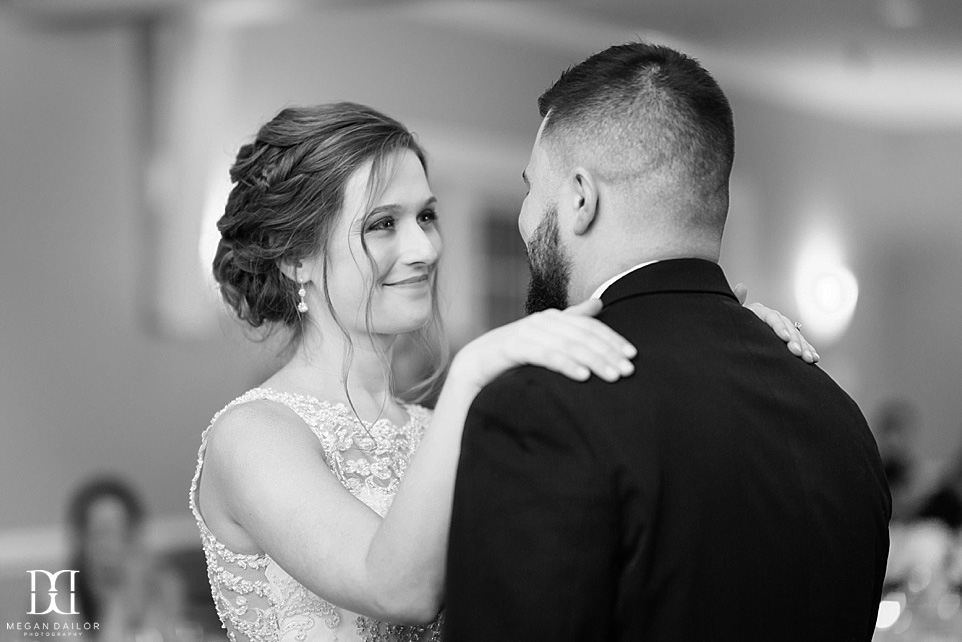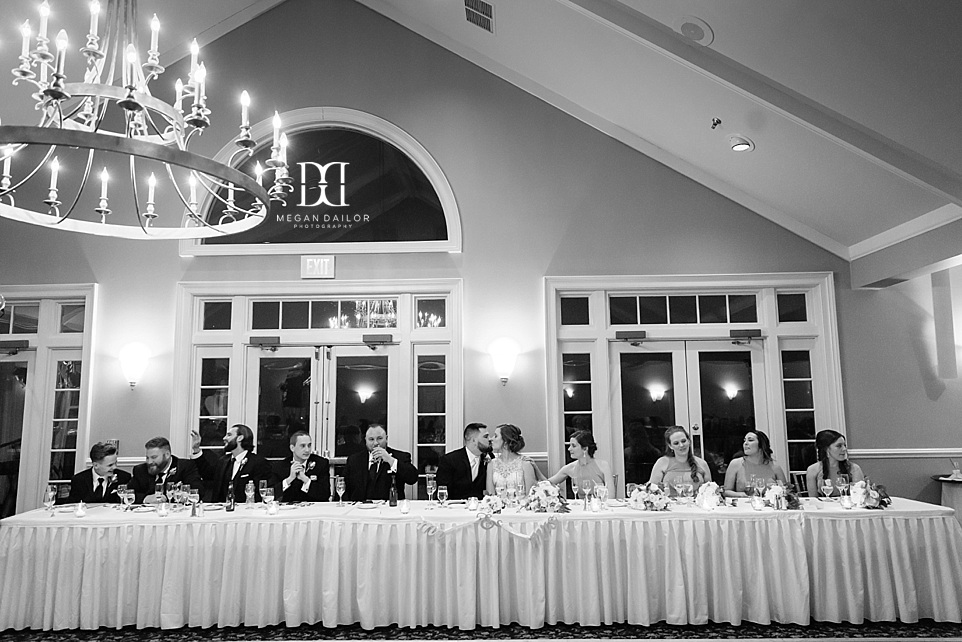 Jonathon was an early MVP contender with his killer shuffle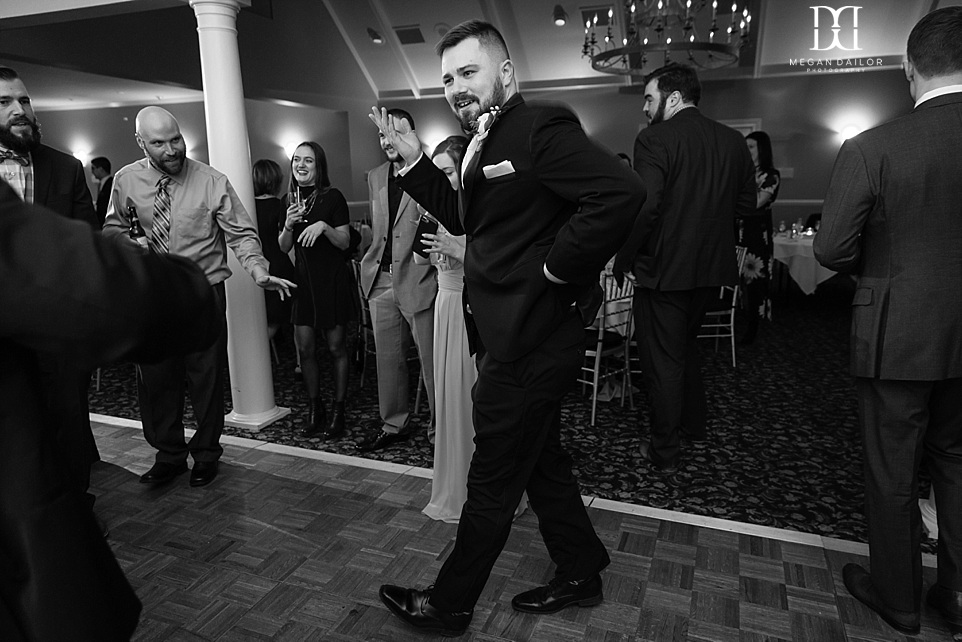 But he had a lot of competition! Nobody could top Gage's sweet MJ moves though... I mean look at everyone's faces! Nobody saw it coming! It was so funny!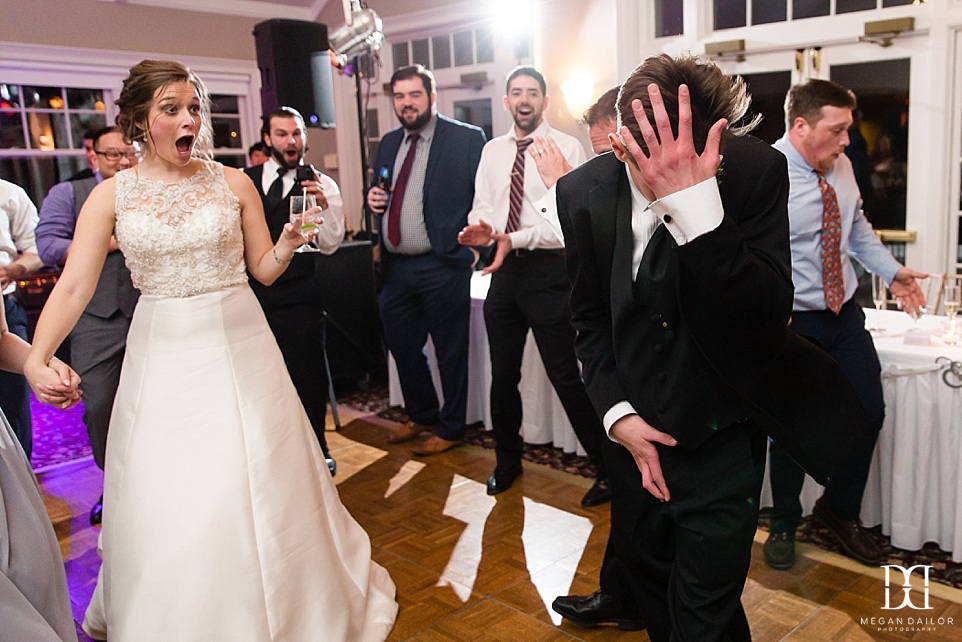 Yeah girl!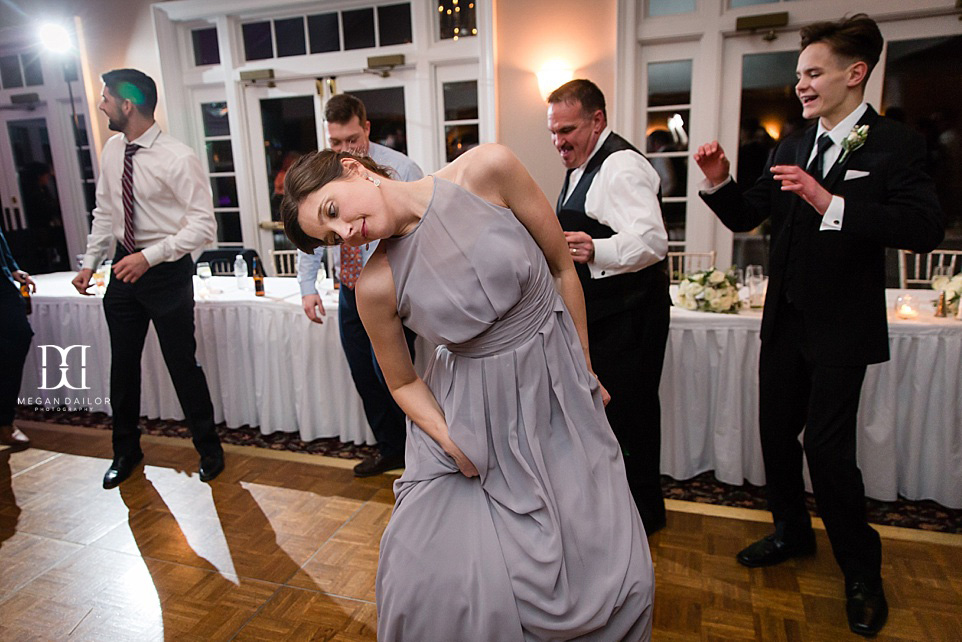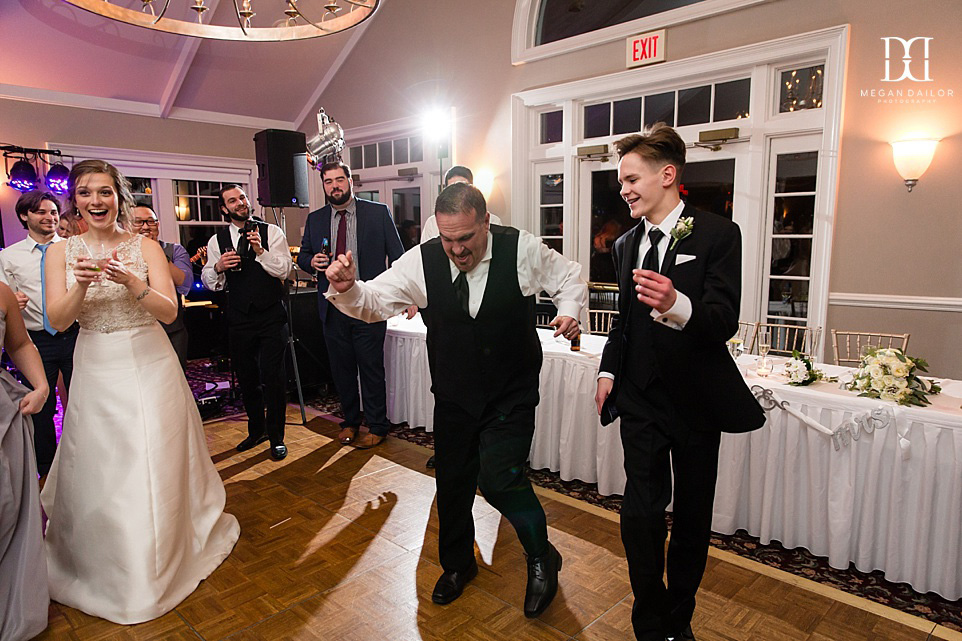 Family love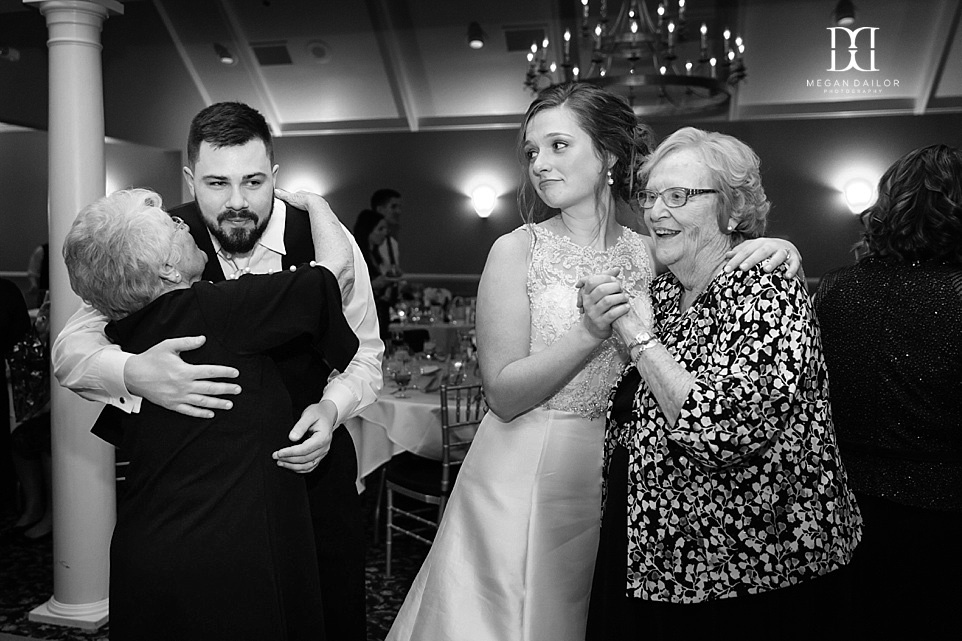 It was such a fun dance party, special thanks to Brass Taxi for playing a super long set that kept everyone on their feet!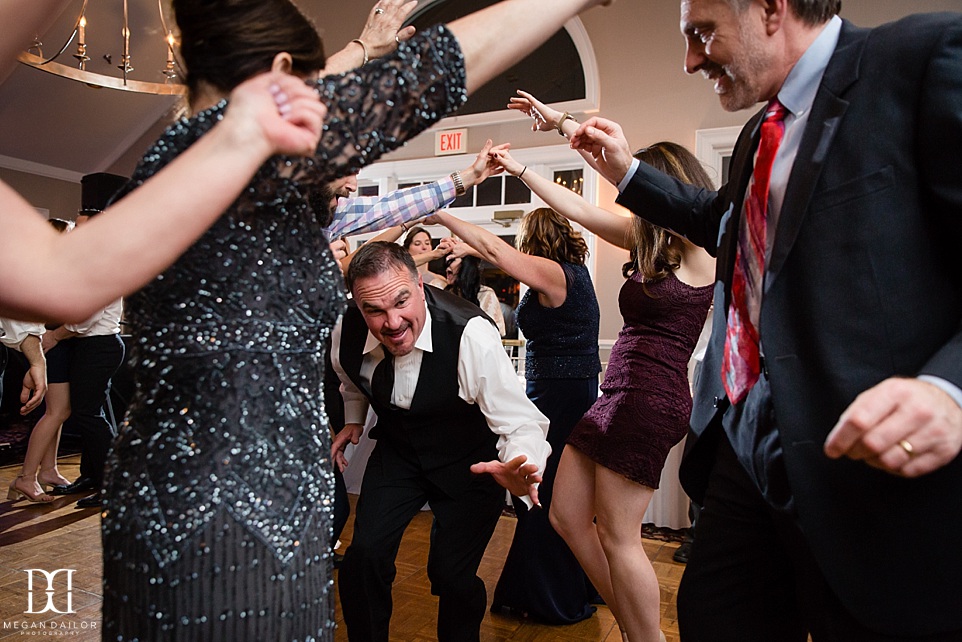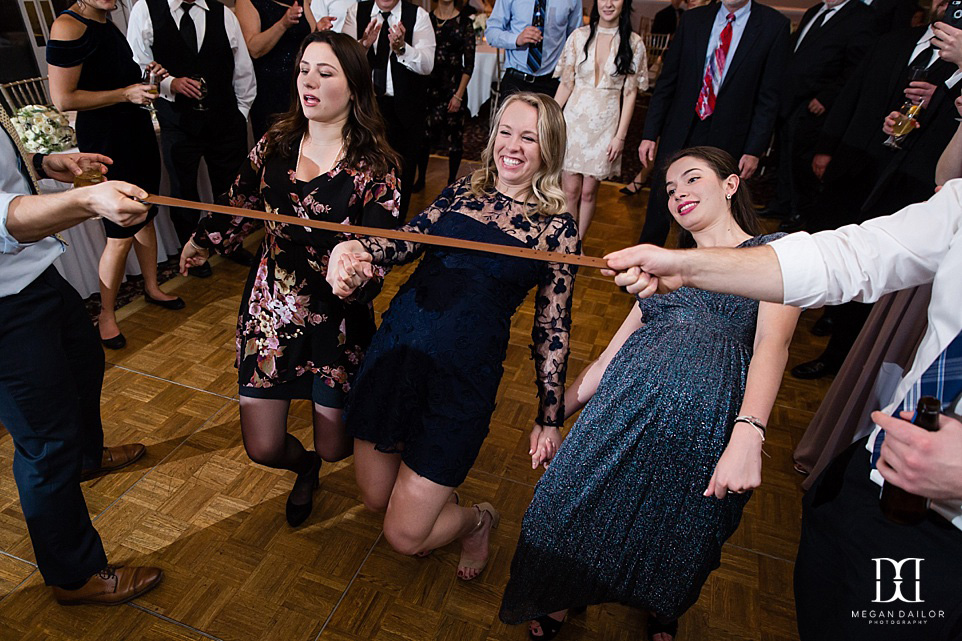 It was such a lovely day, thank you so much for having me Kelly and Jon- you two are the cutest and I am so happy I got to spend the day with you and your friends and family! Congratulations!!!
Cobblestone Creek Country Club Wedding