Sonnenberg Gardens Wedding Photos
When Kelly first contacted me about Sonnenberg Gardens wedding photos, she was so adorable- she had been a bridesmaid in two weddings I photographed and was so excited to plan her big day. When I met up with her and Billy in Skaneateles for their engagement I got a glimpse of juuuust how adorably in love this bride and groom are. Just pure love and joy. It makes me so happy to see people who are not only excited about their wedding day, but super pumped to be married, and these two were the most pumped. To sum up, it was pretty much the best day ever!
Kelly's gorgeous bridal details- wedding rings, Badgley Mischka heels, sparkly earrings and an adorable Kate Spade clutch.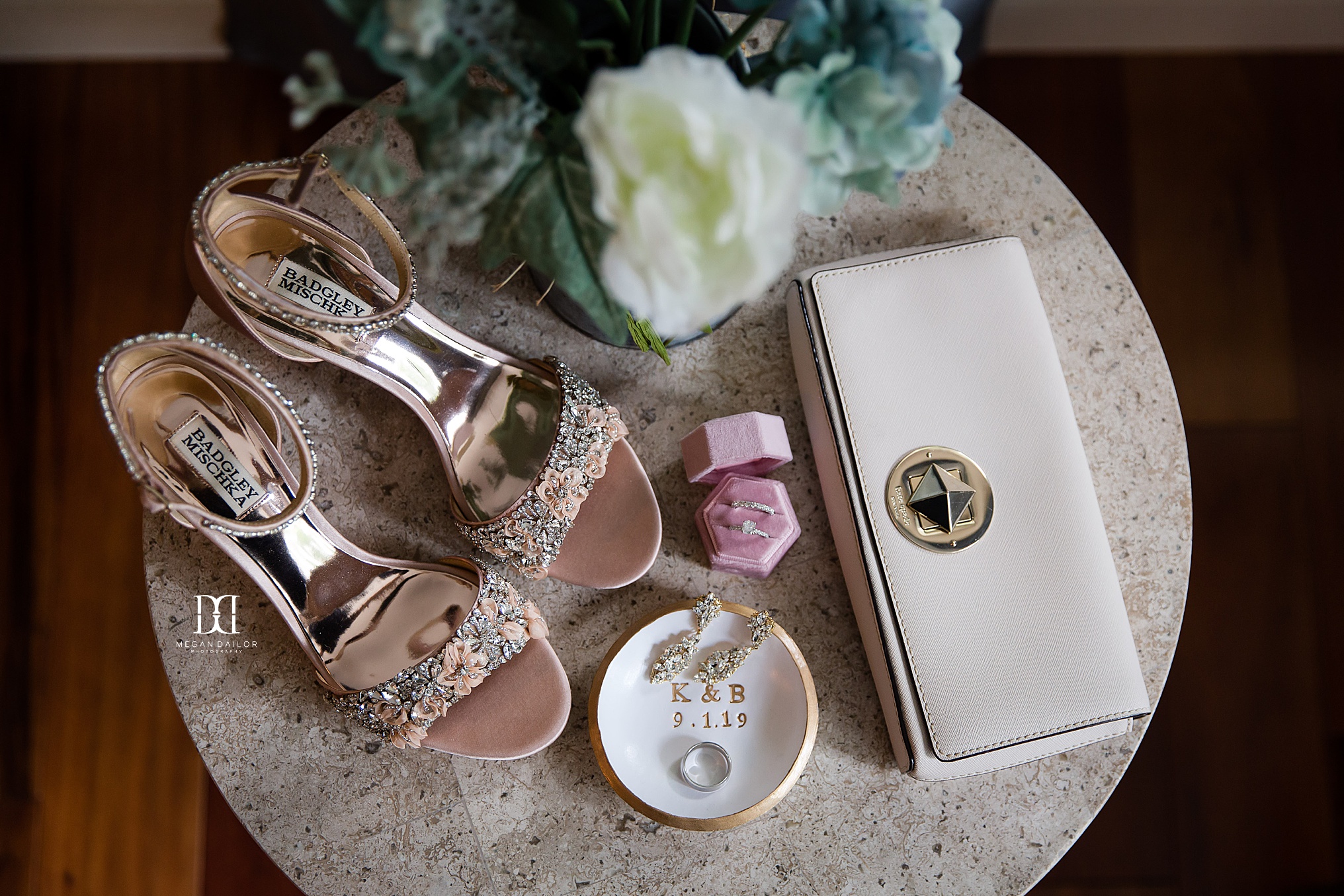 That BHLDN dress though... illusion back is my everything.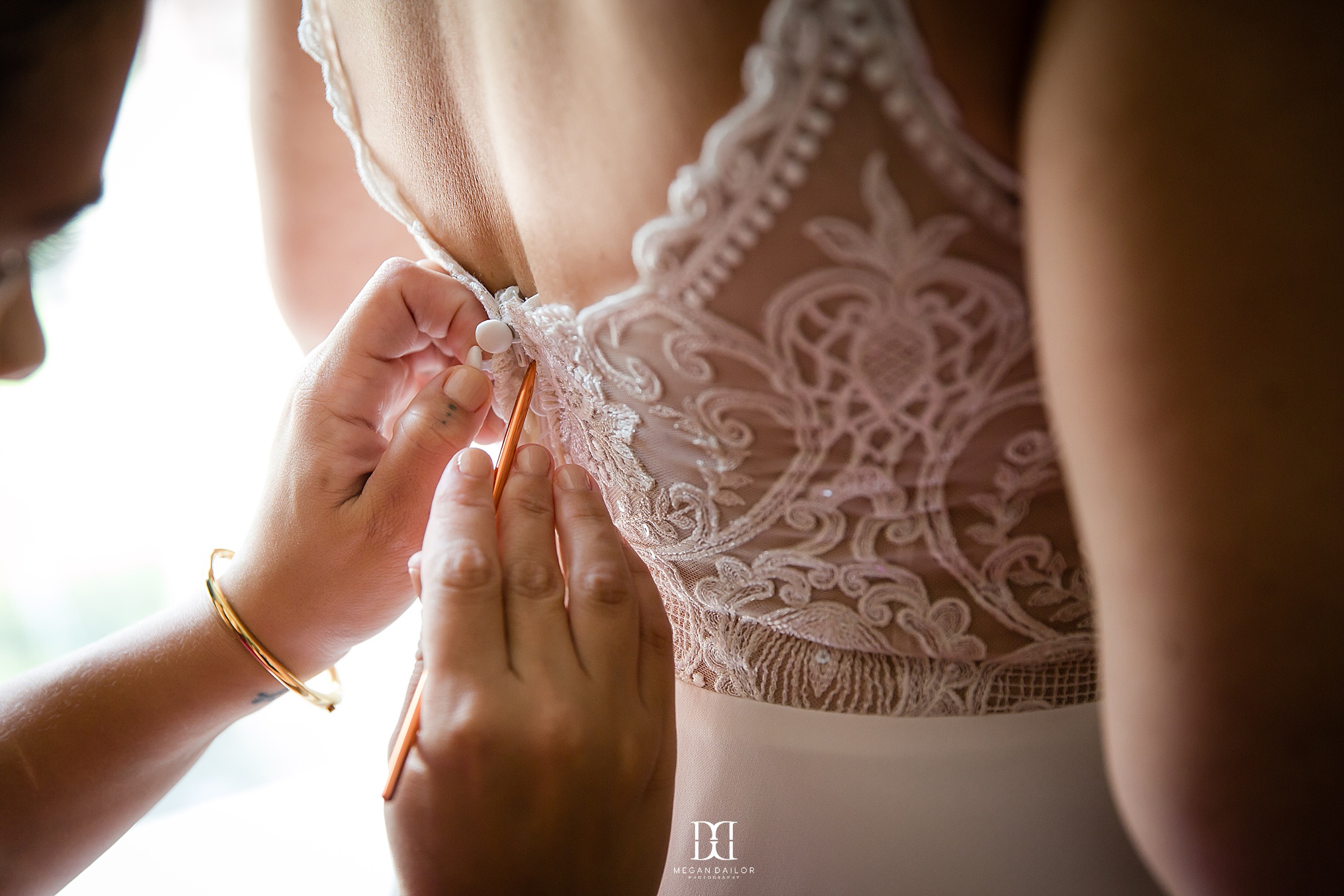 Finishing touches before the big moment! Incredible job on hair and makeup by Glam By Michaela, Meg Loveland and Beauty By Ash!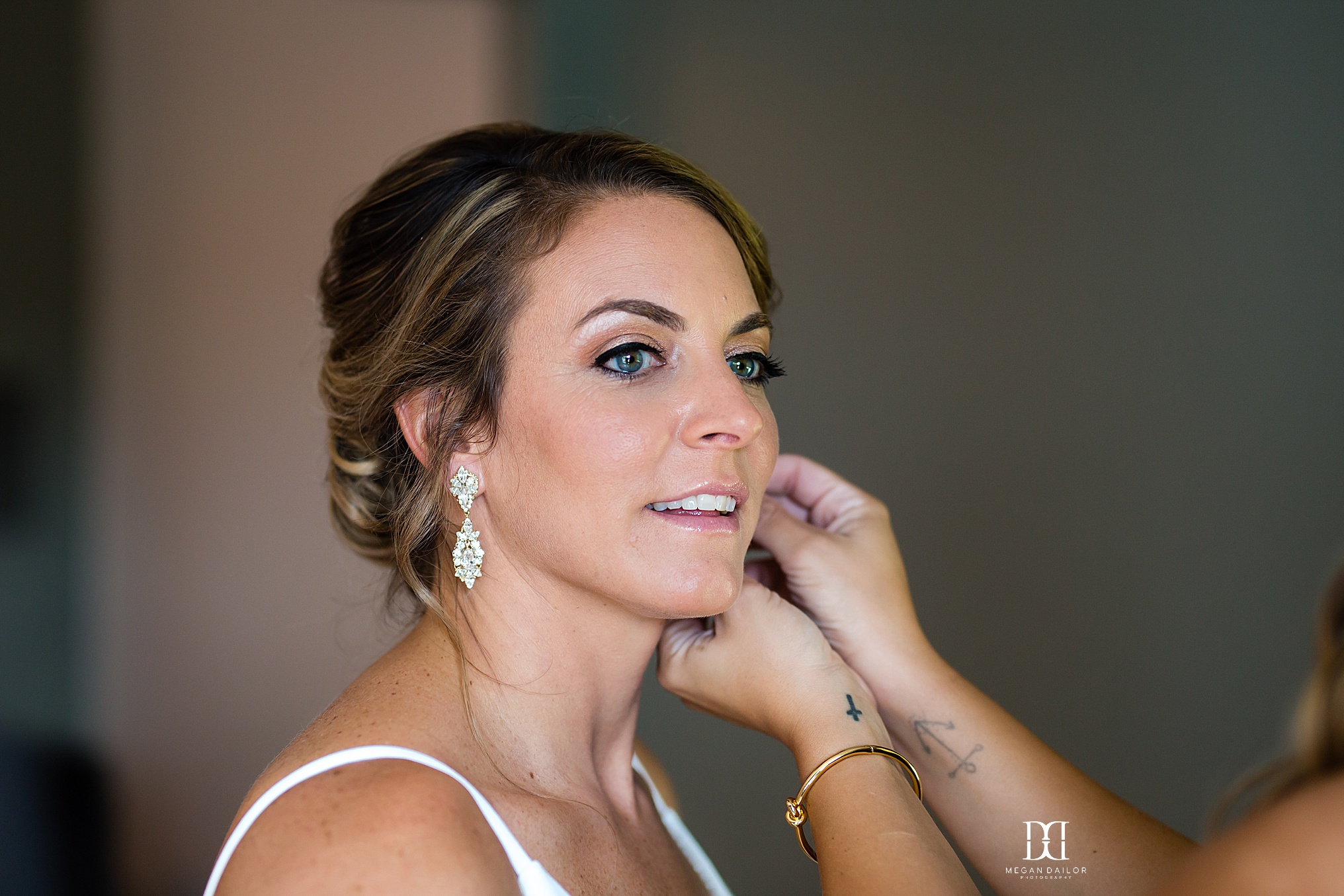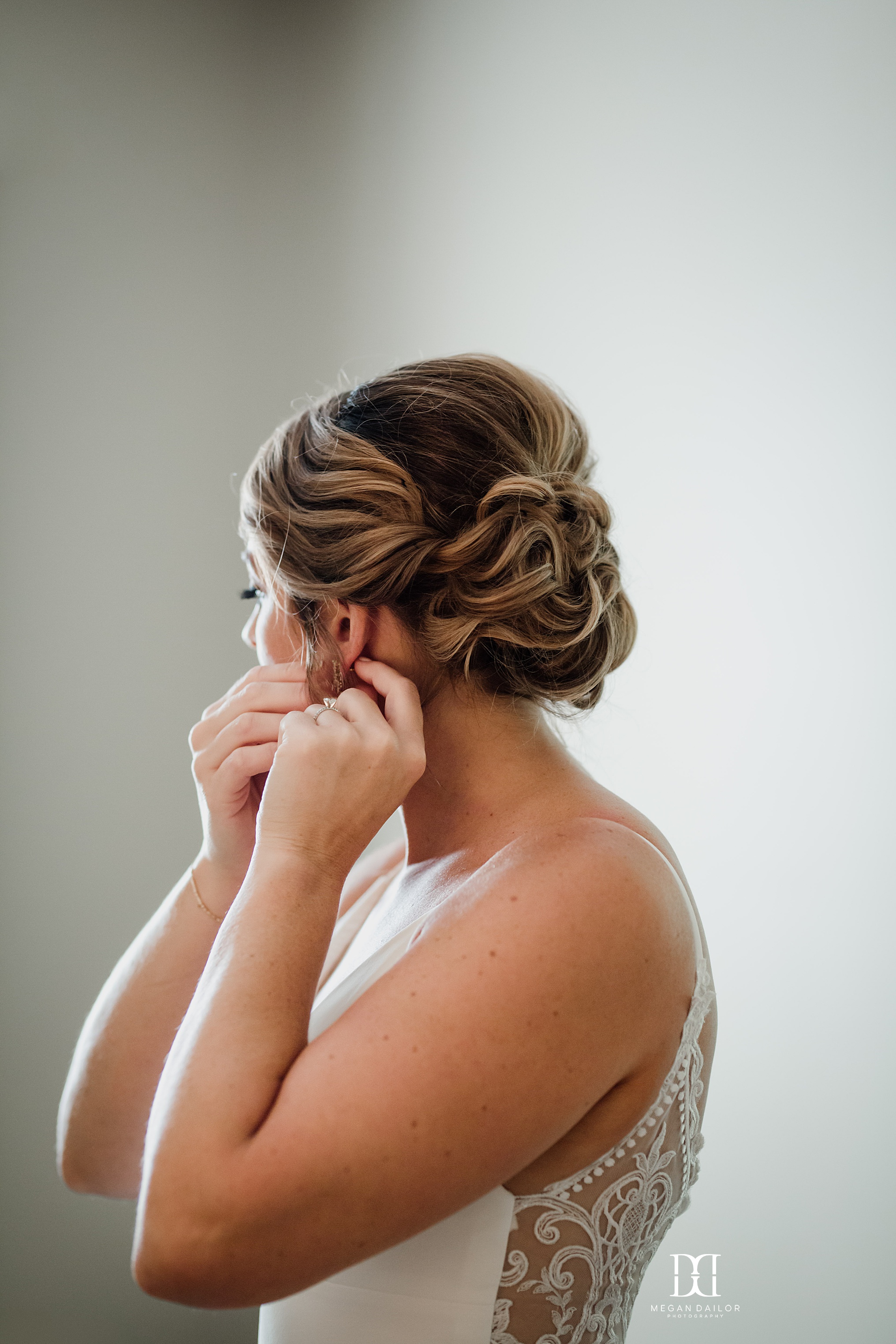 Kelly's bridal look was on point- what a beauty!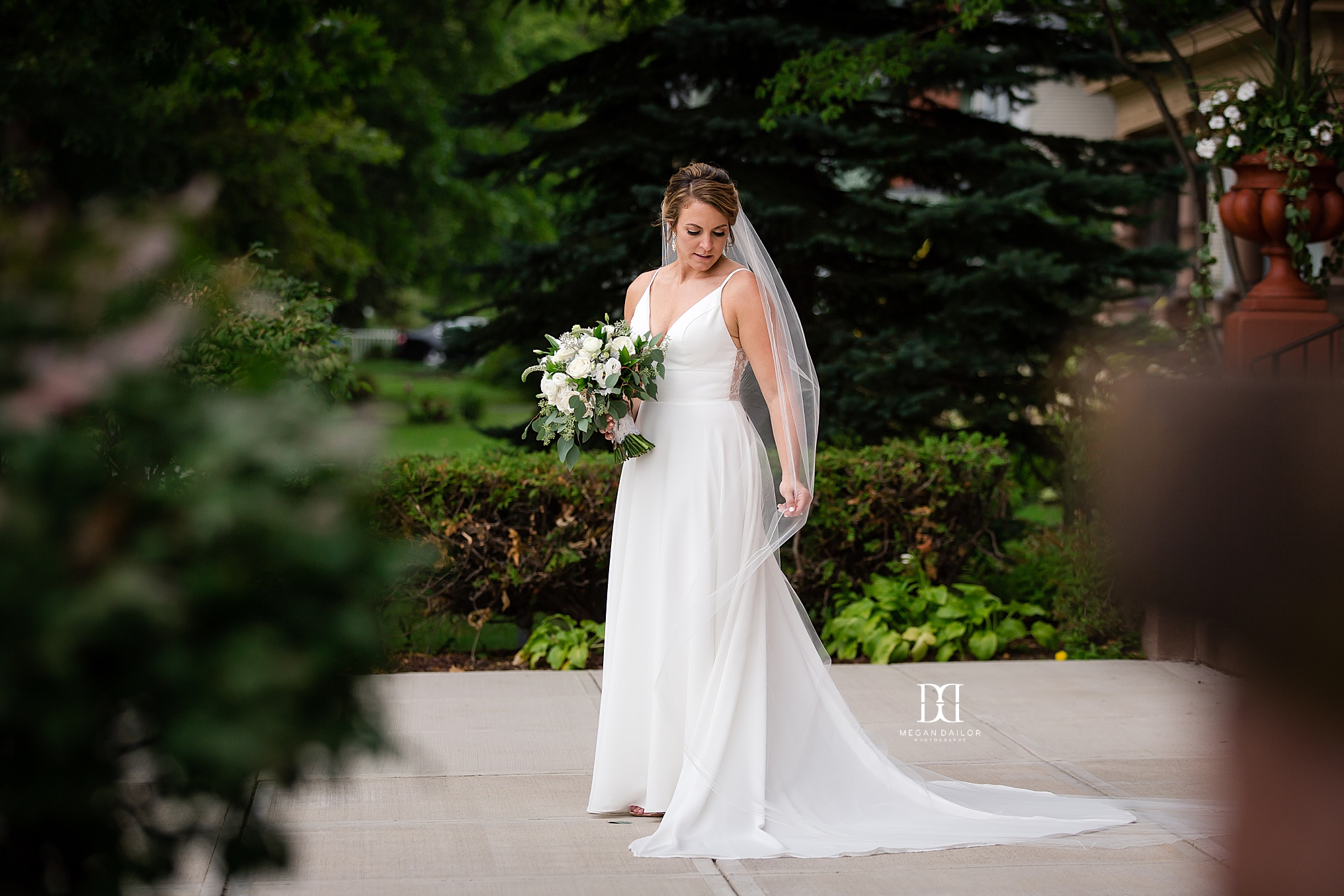 Their first look was adorable- I love how they step back to take each other in.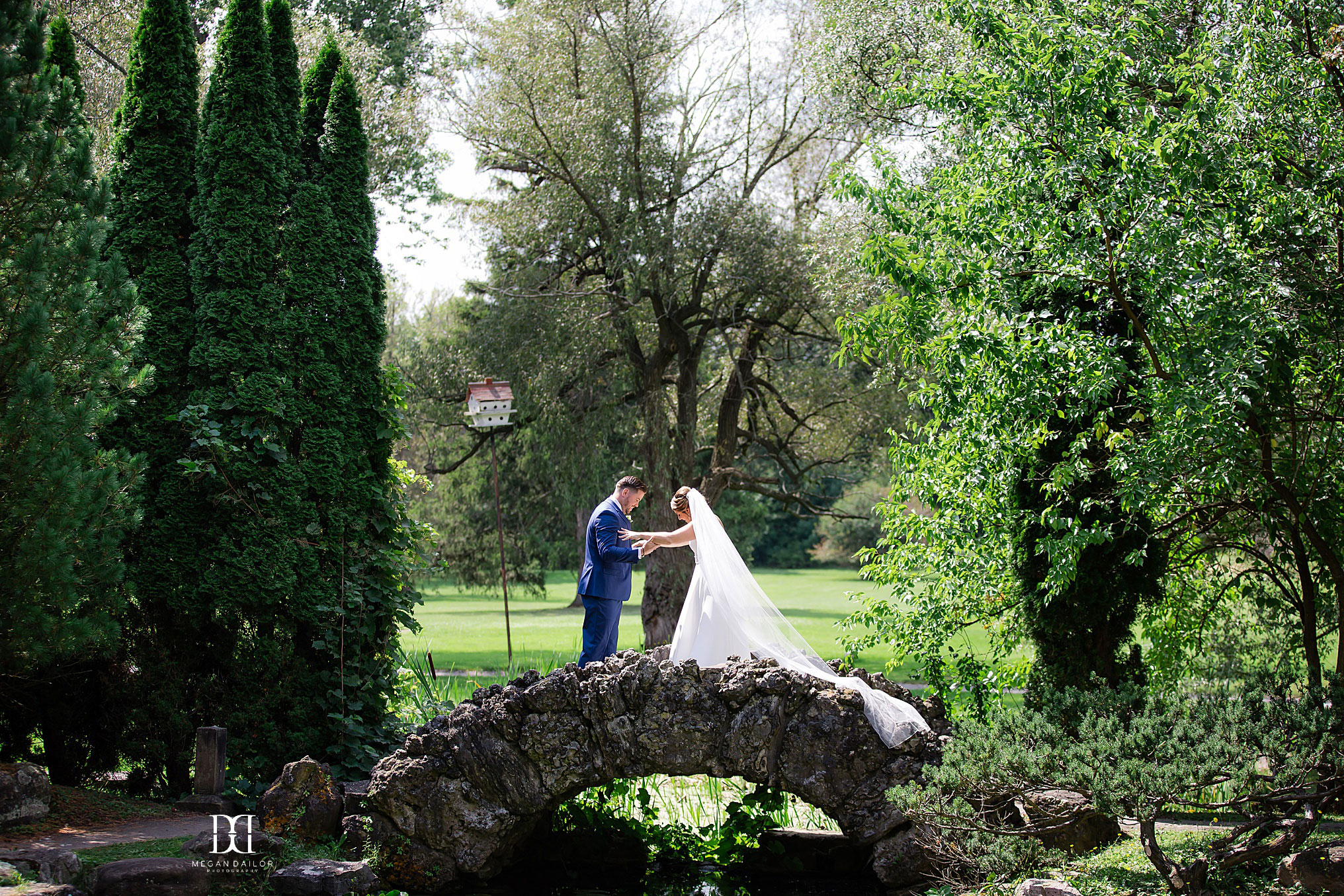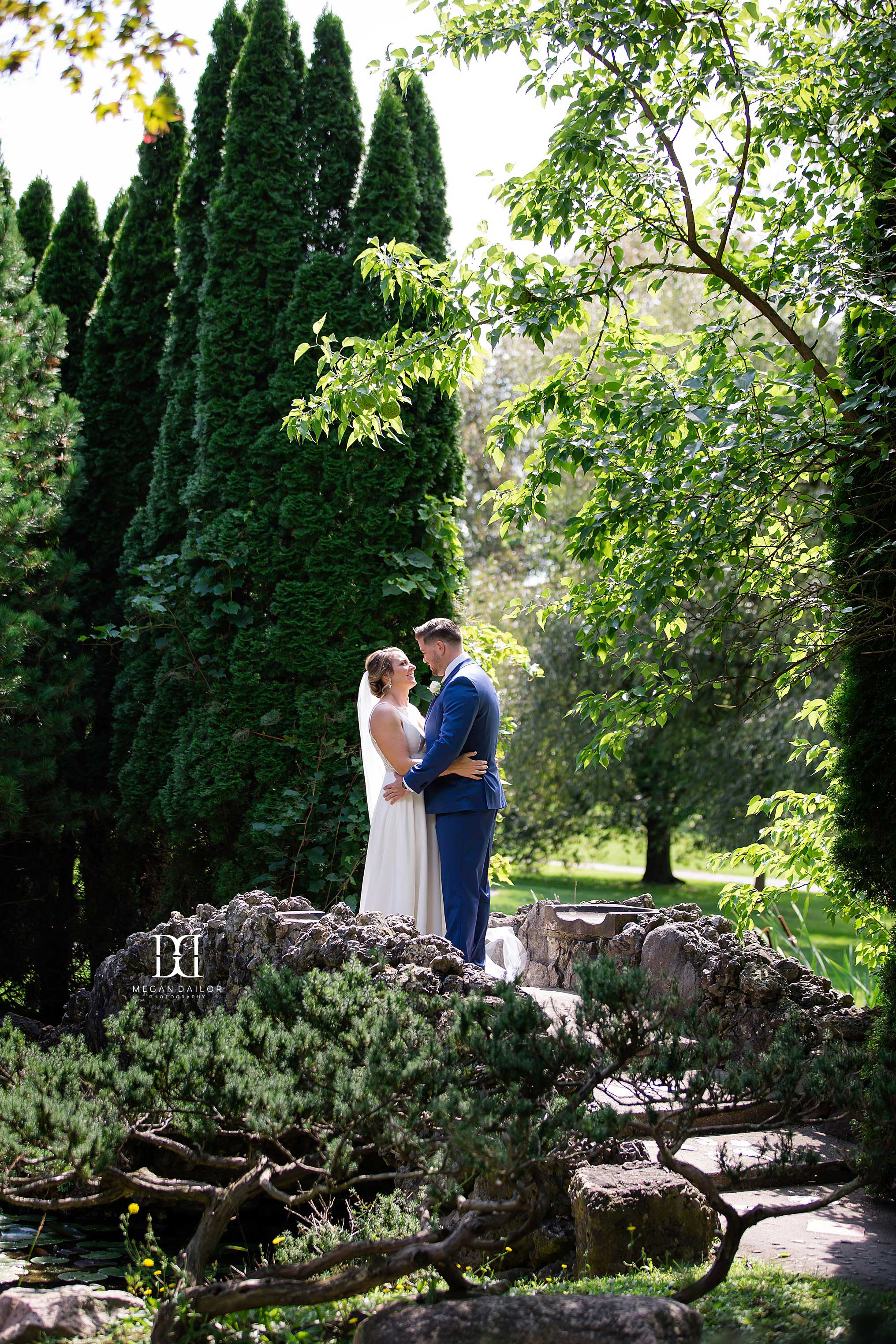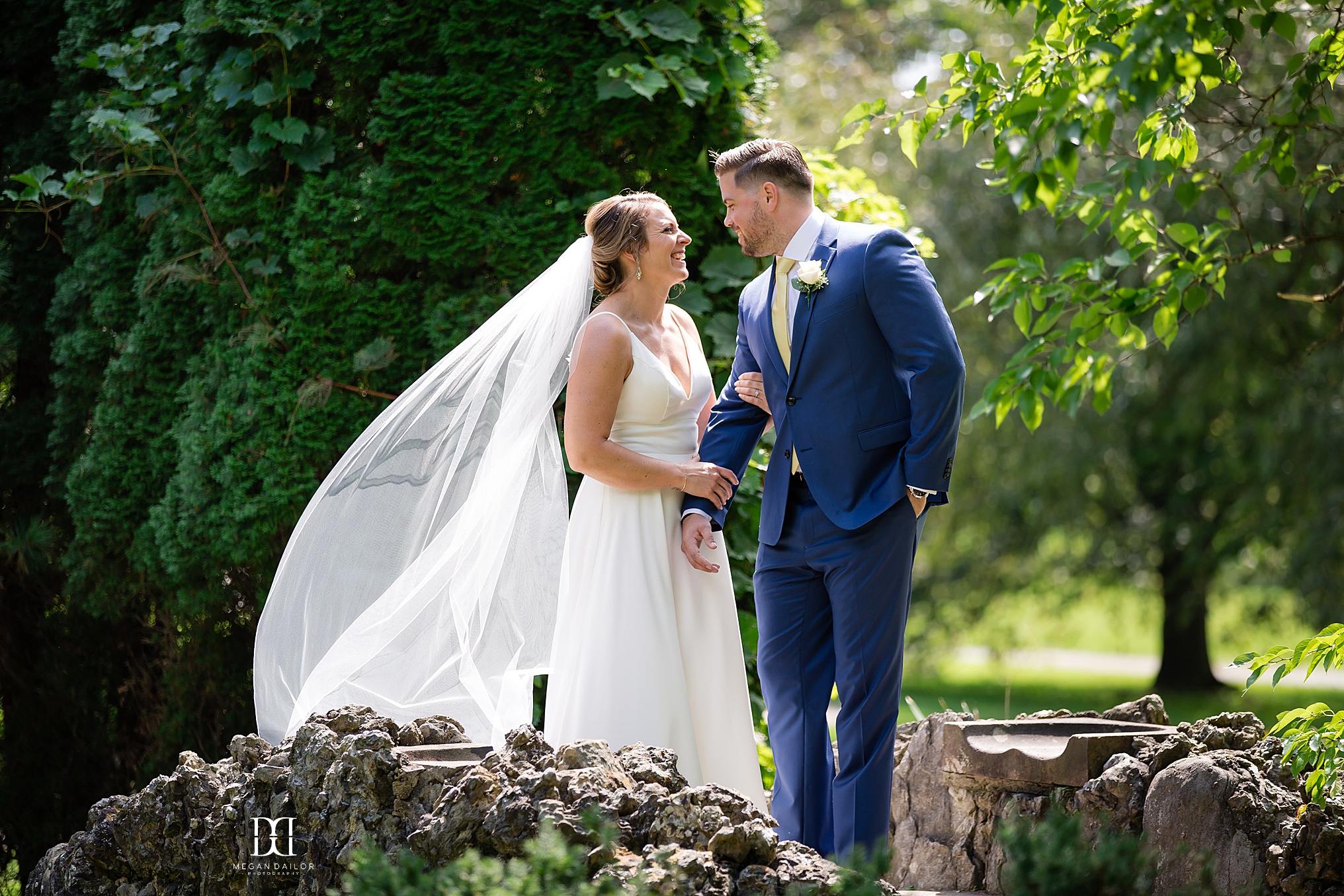 This fairy tale moment. Kelly and her bridesmaids heading to the ceremony. (NBD the official Hayley Paige account liked this on ig eek!)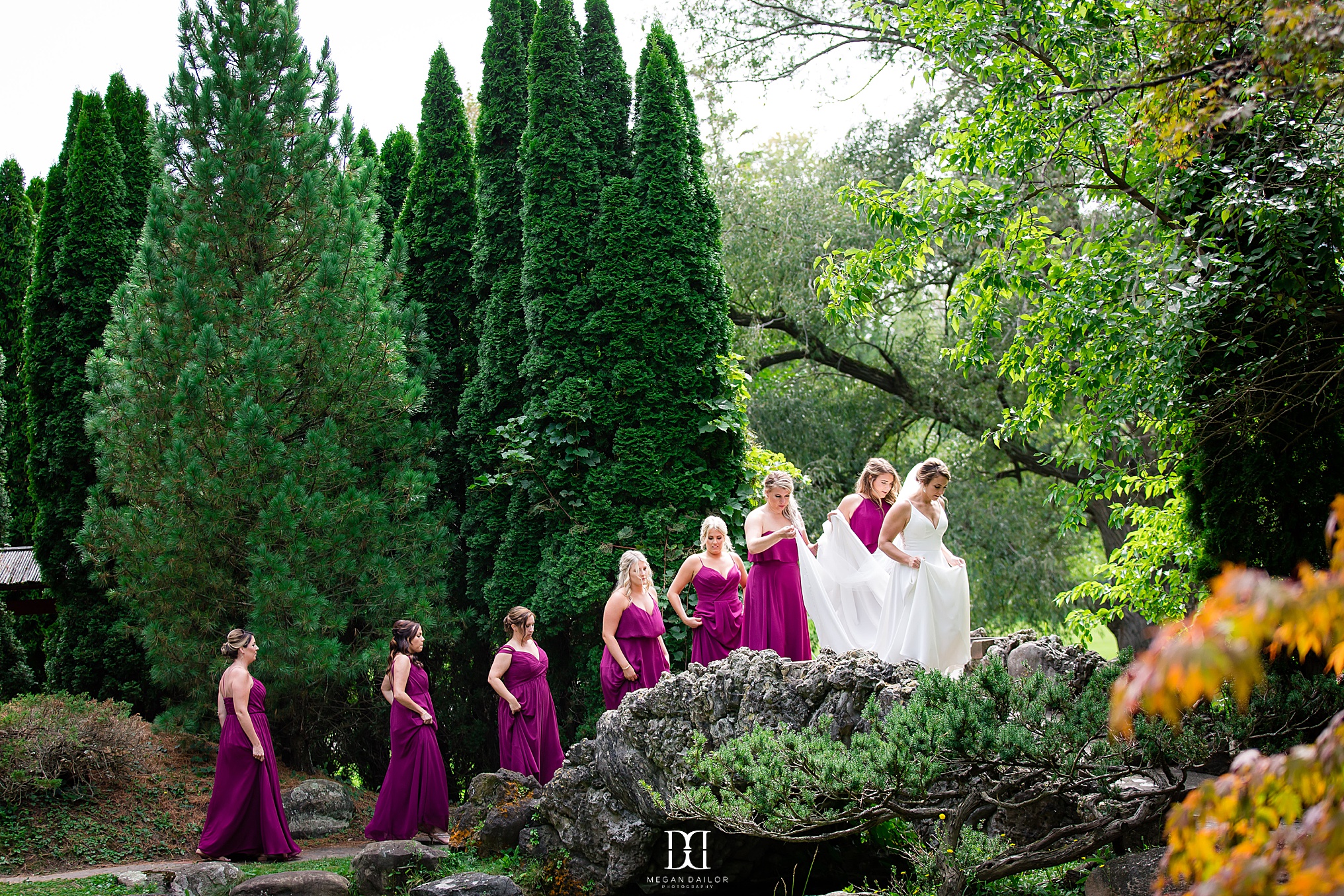 Look at this groom and his groomsmen. Such a dashing crew.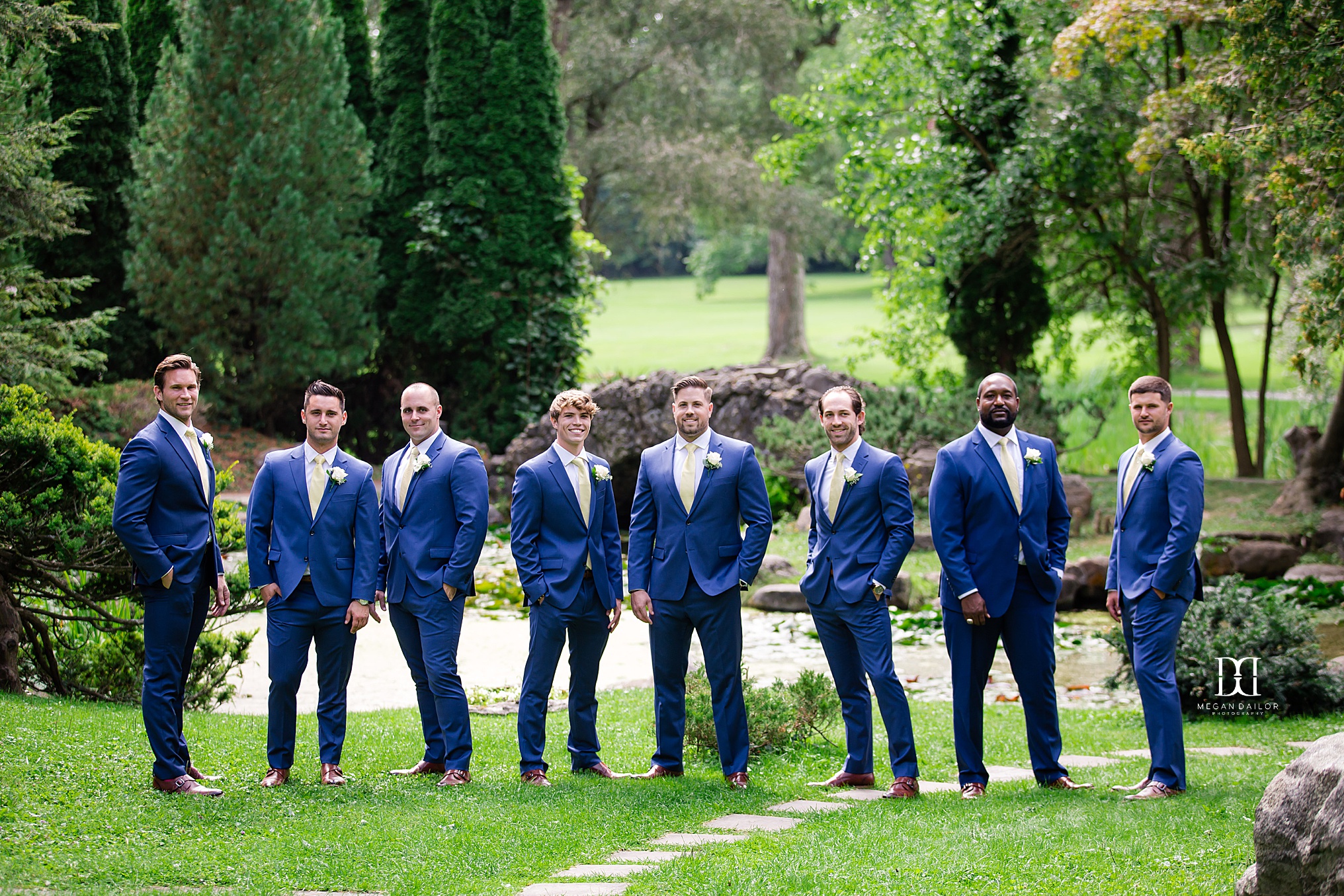 I love when previous wedding couples are in wedding parties! It was so wonderful to see Carrie and Andre looking gorgeous and happy as ever. Still got that newlywed cuteness <3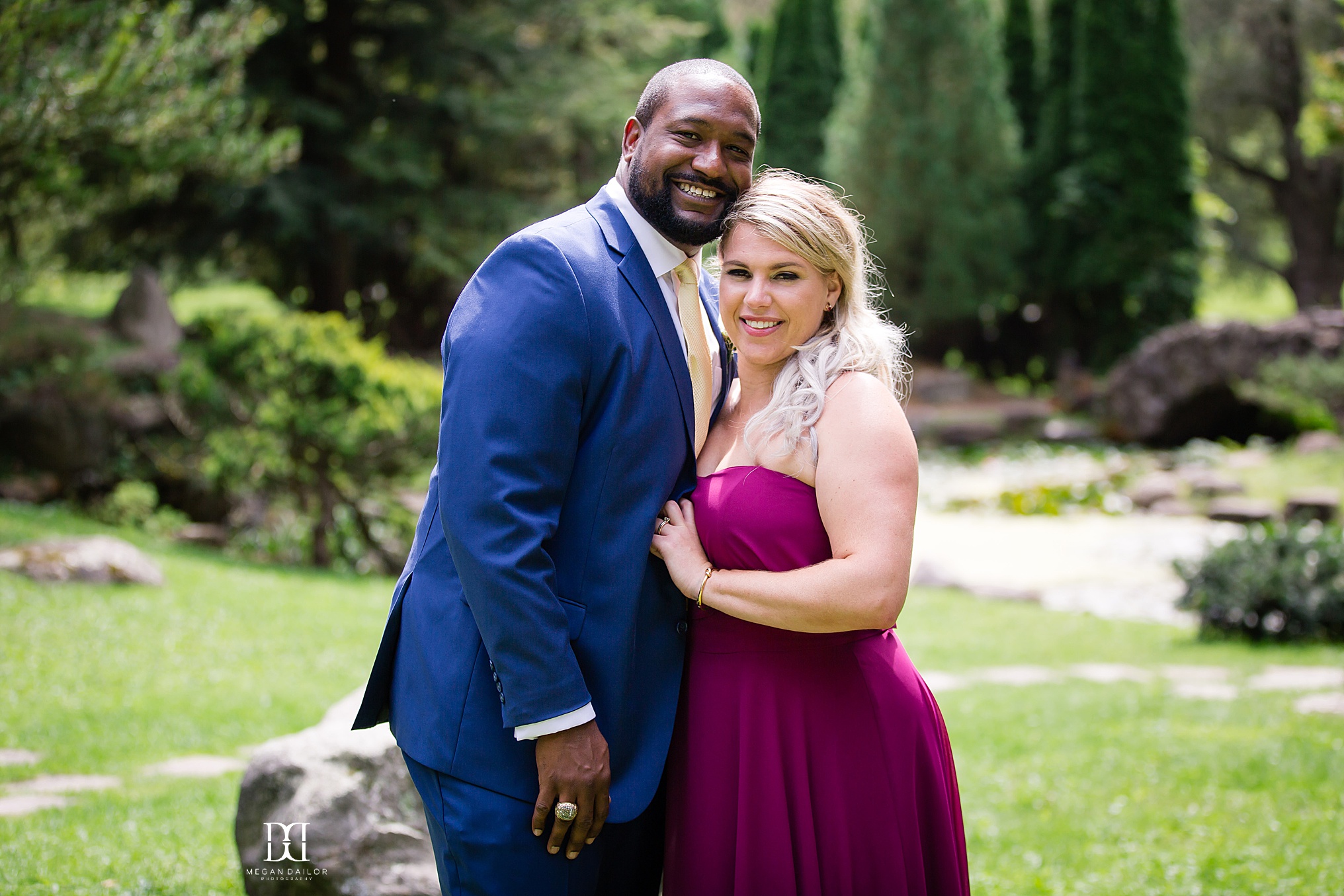 And little flower girl Annie is the daughter of one of my other couples, Molly and Connor! What a precious lady.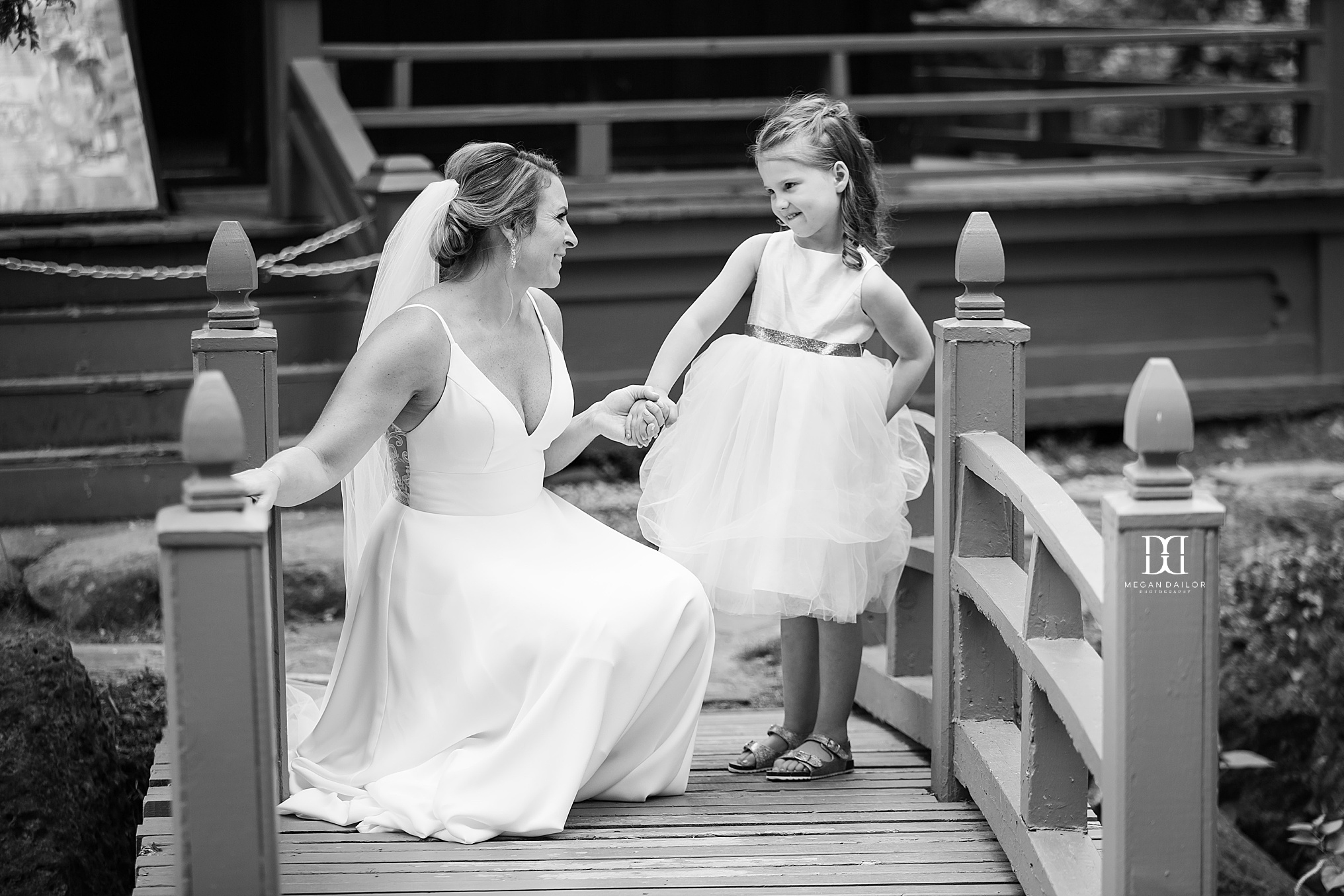 Just standing here with my gargoyle, my finger in my nose and direct eye contact. Bold move, my guy. Bold move.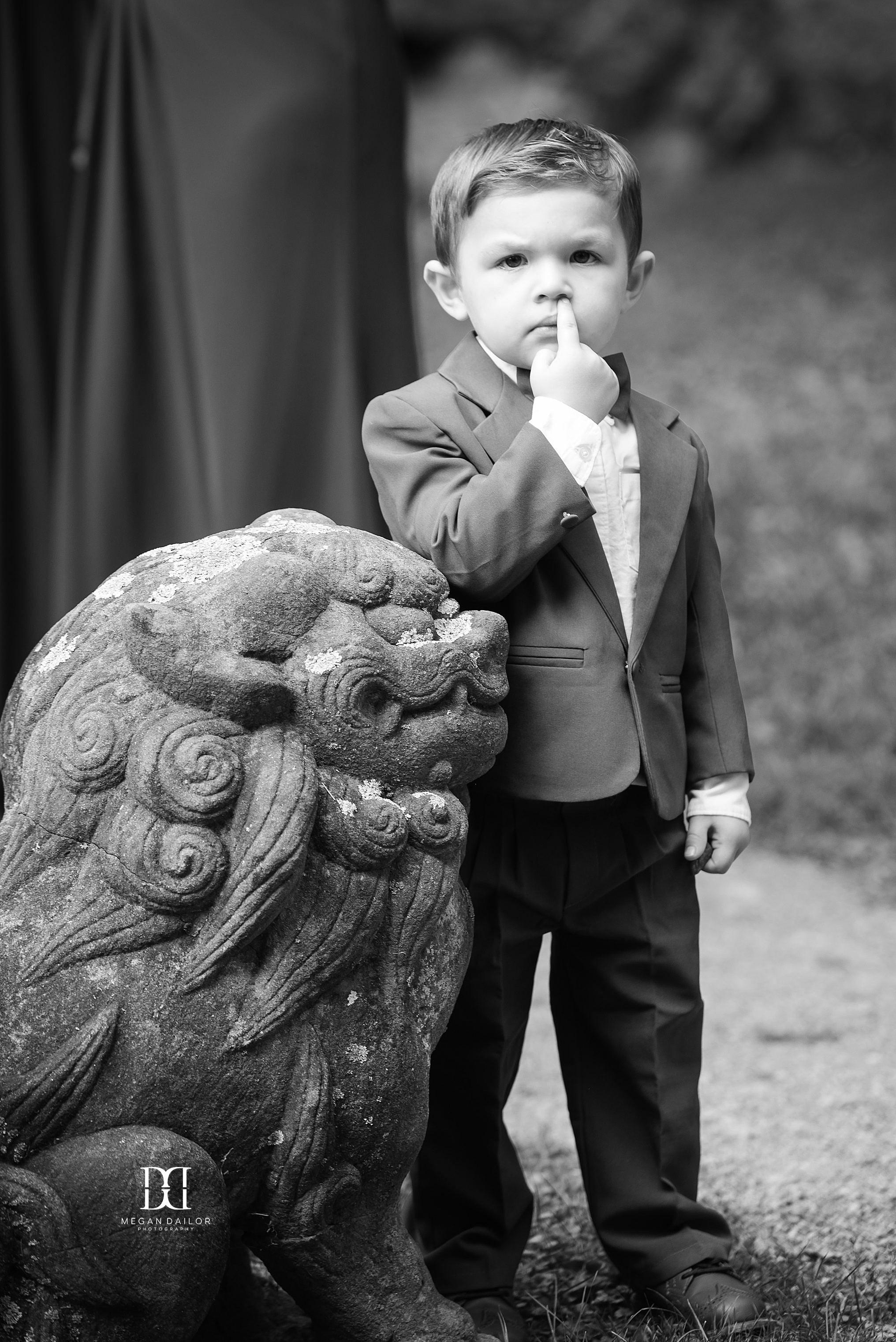 Wedding Ceremony
We headed to St. Mary's in Canandaigua for the ceremony. What an absolutely stunning church! I want to photograph every wedding here, it is so grand!
Billy's eager anticipation of the big moment... so cute.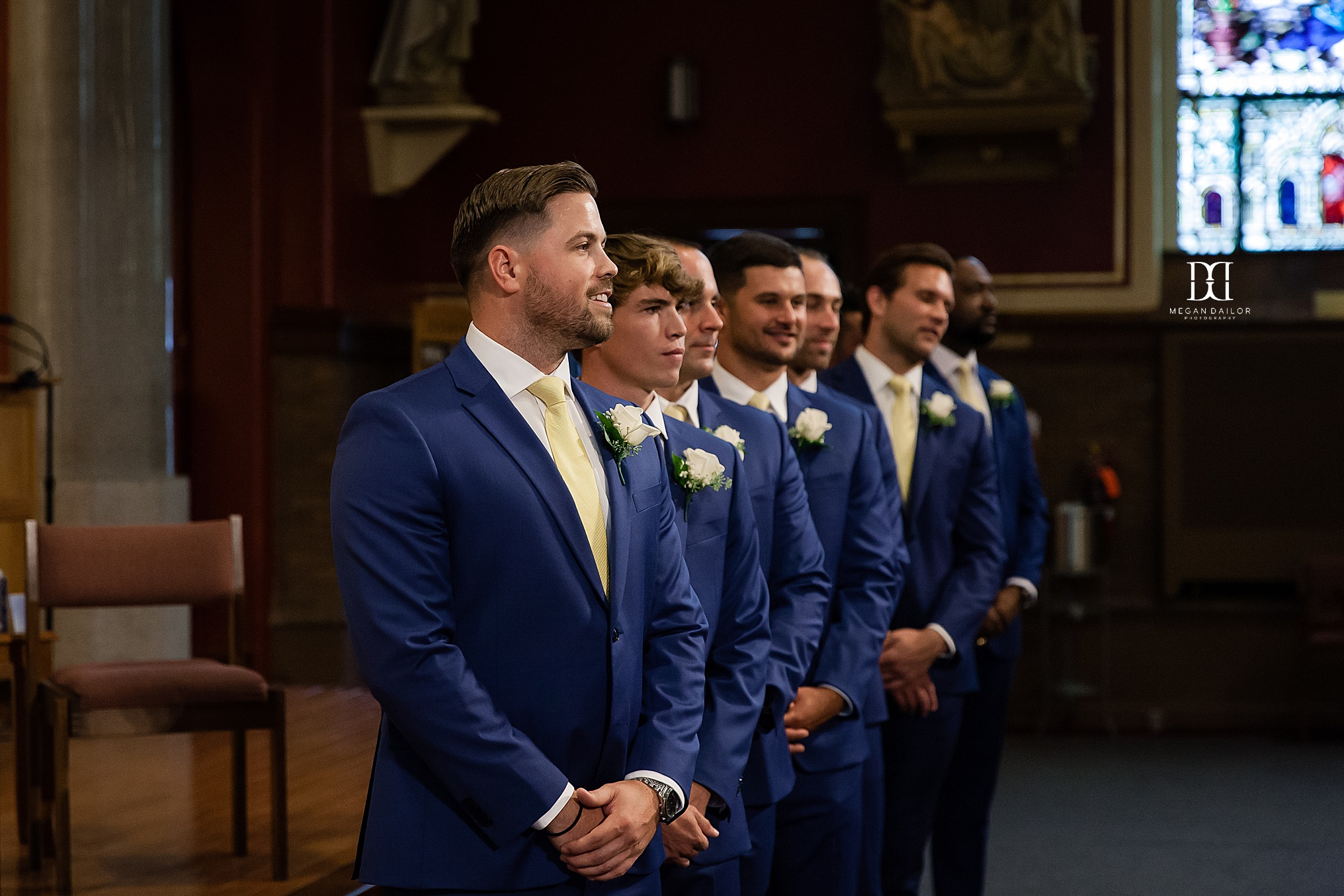 Kelly started to get emotional as she walked down the aisle with her dad. The whole day was so heartfelt and beautiful.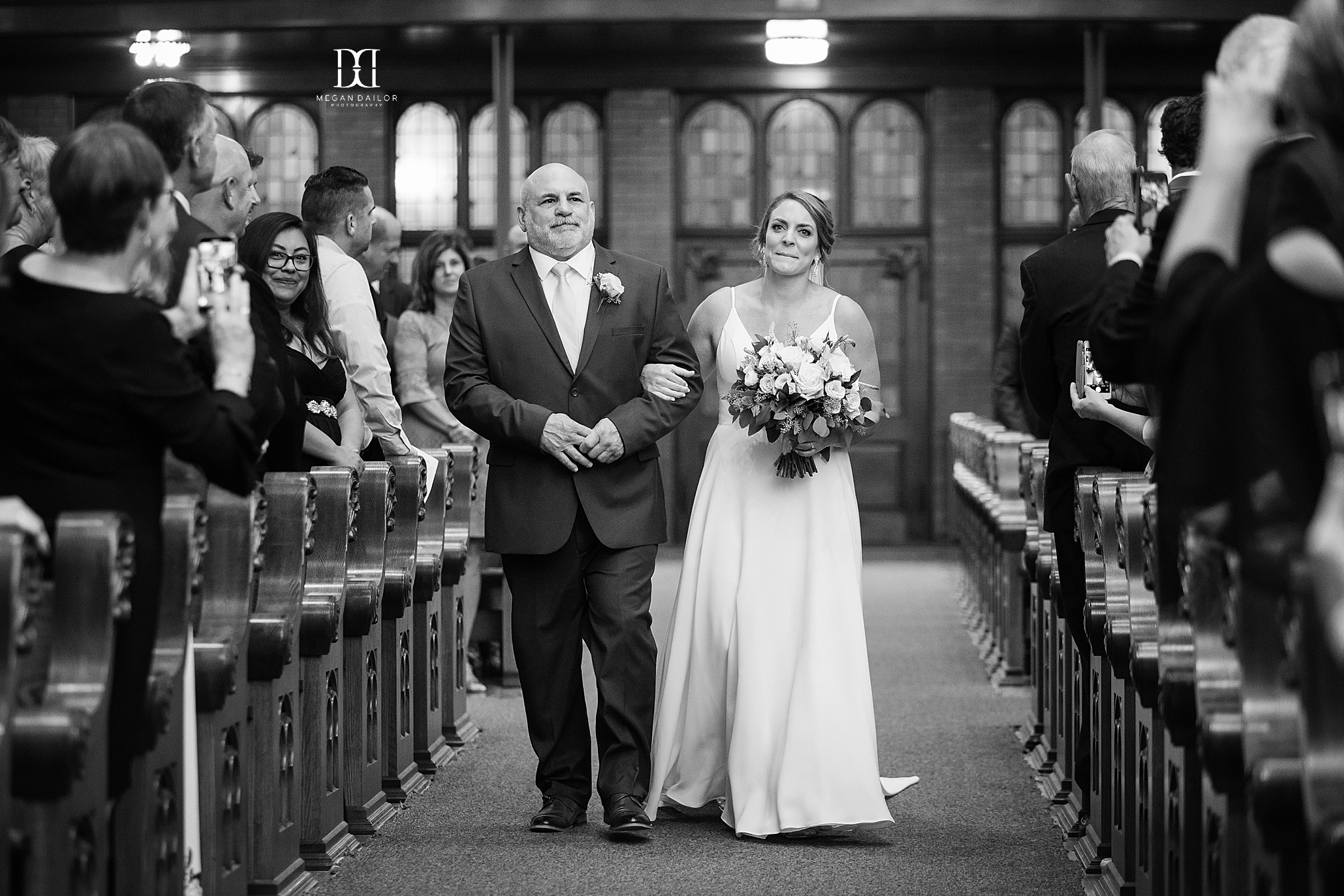 That look between bride and mother of the bride... you can't ask for a more perfect moment.

Such a gorgeous church for a wedding ceremony. In addition to being architecturally beautiful, it is really nicely lit- bright and glowy which is a photographer's dream!

It's just giggles and grins all day with this couple. This connection and joy is just everything.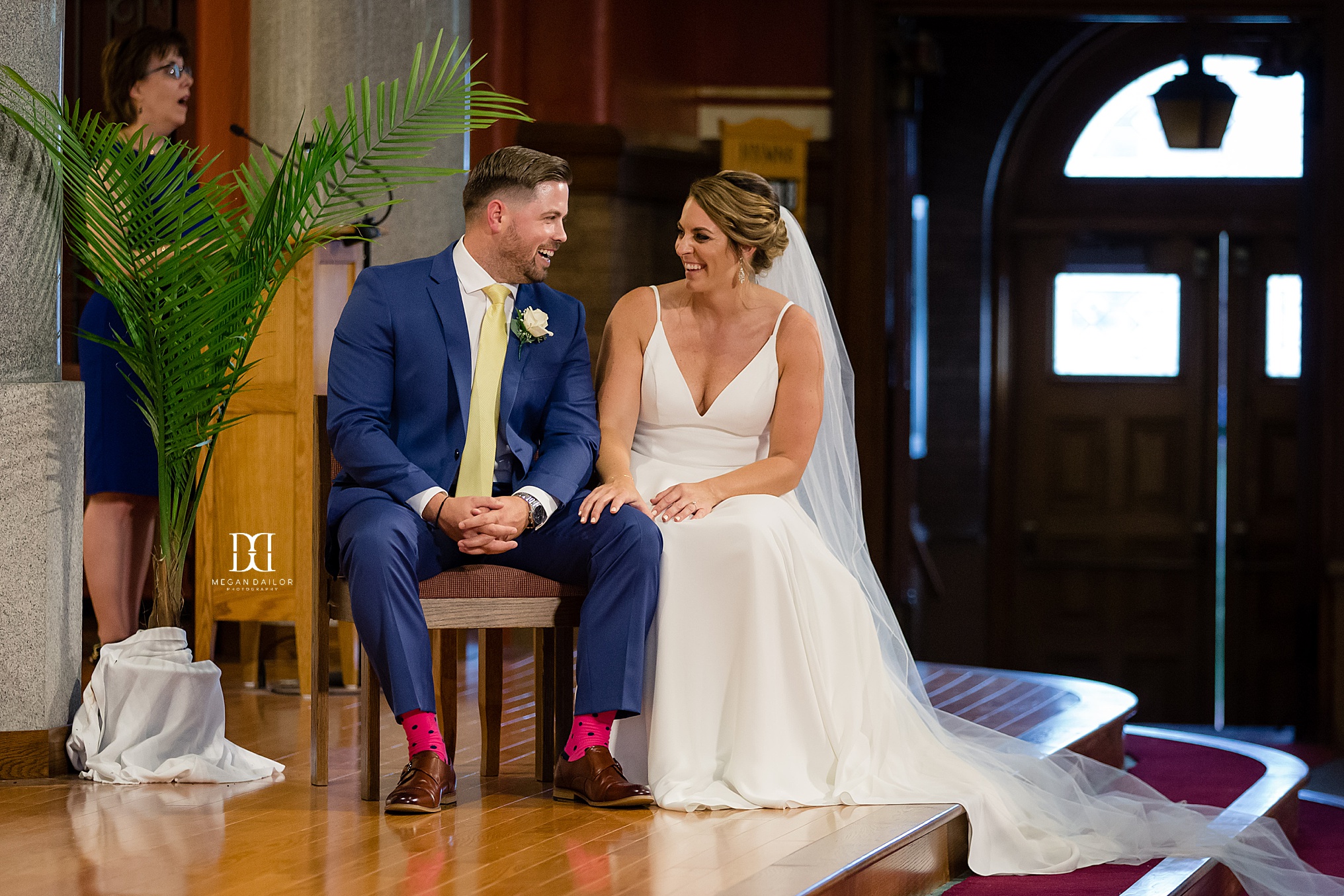 Bride and groom goals!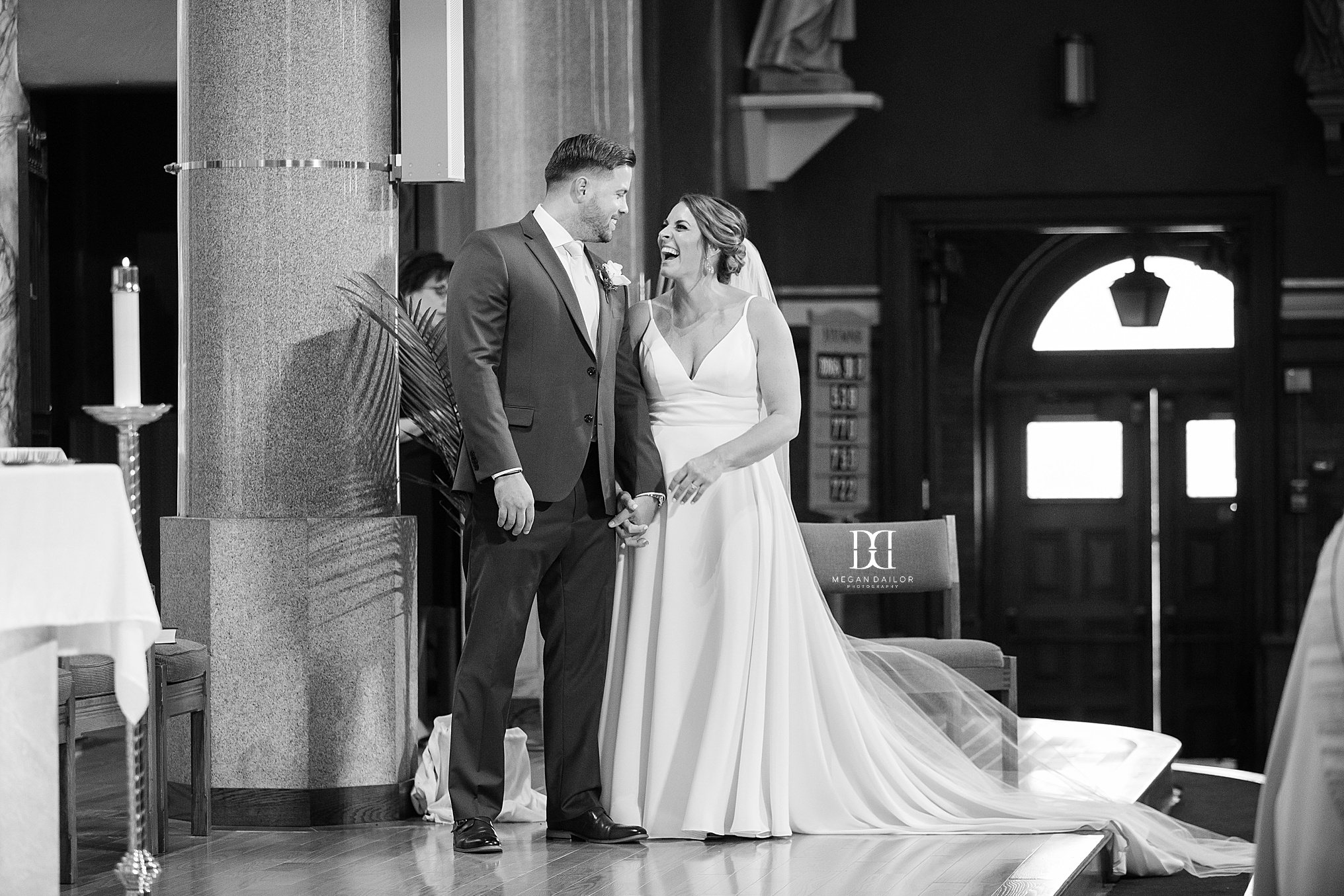 First kiss for the Mr and Mrs!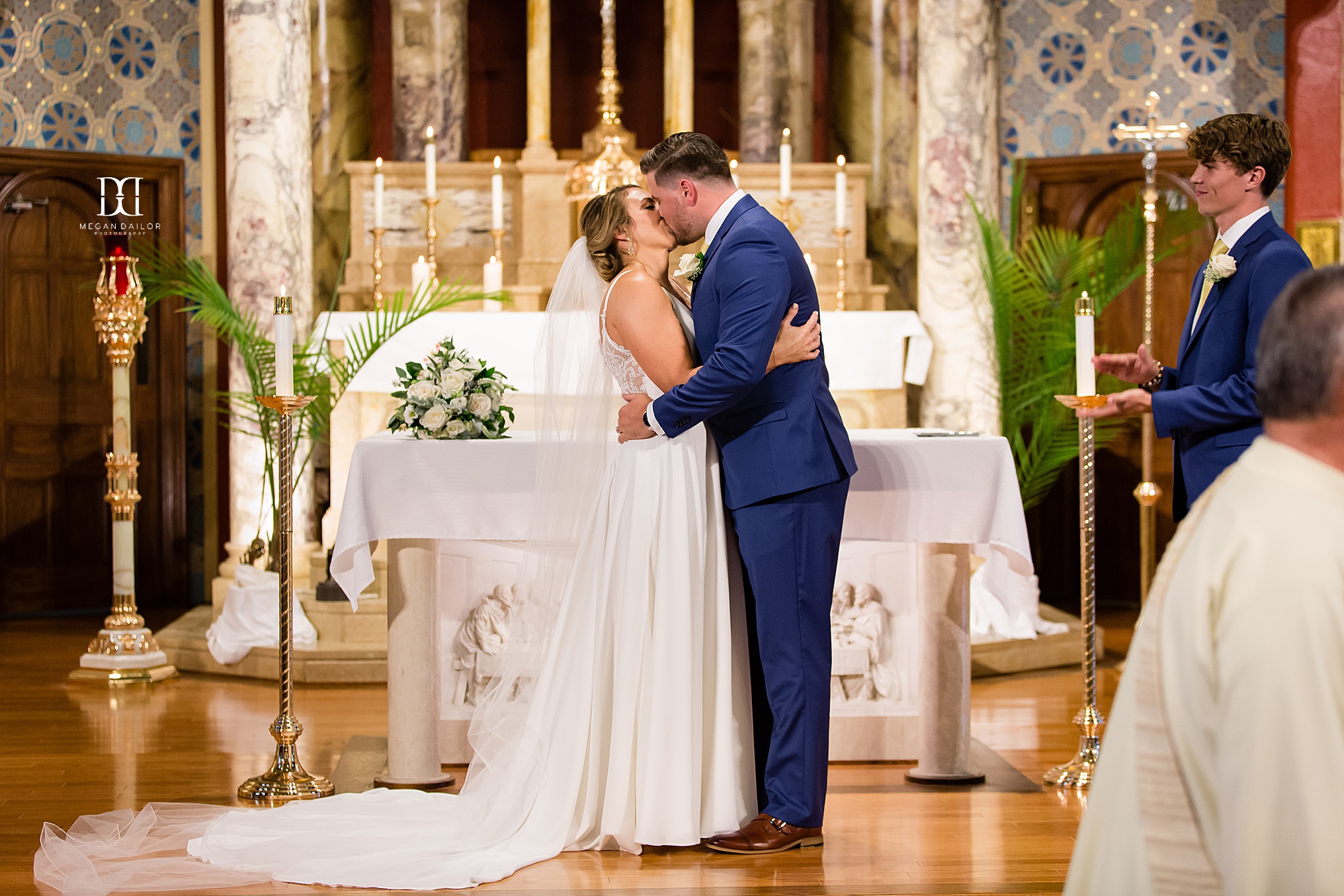 I had to include this one of my former groom Andre stepping in to take care of Kelly's veil like he's done it a million times. Classy as hell.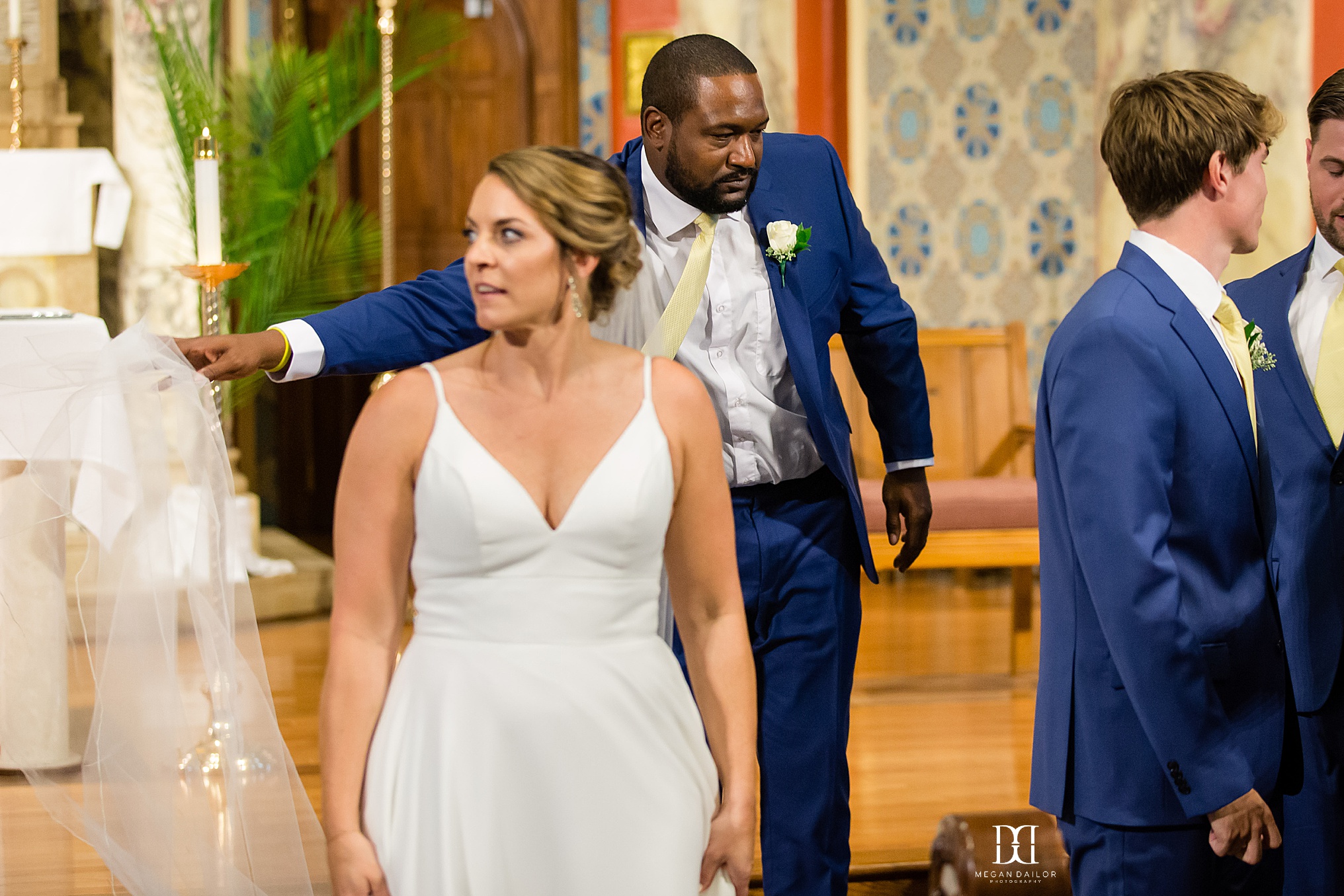 Billy!!! I LOVE that enthusiasm. So much love for his WIFE.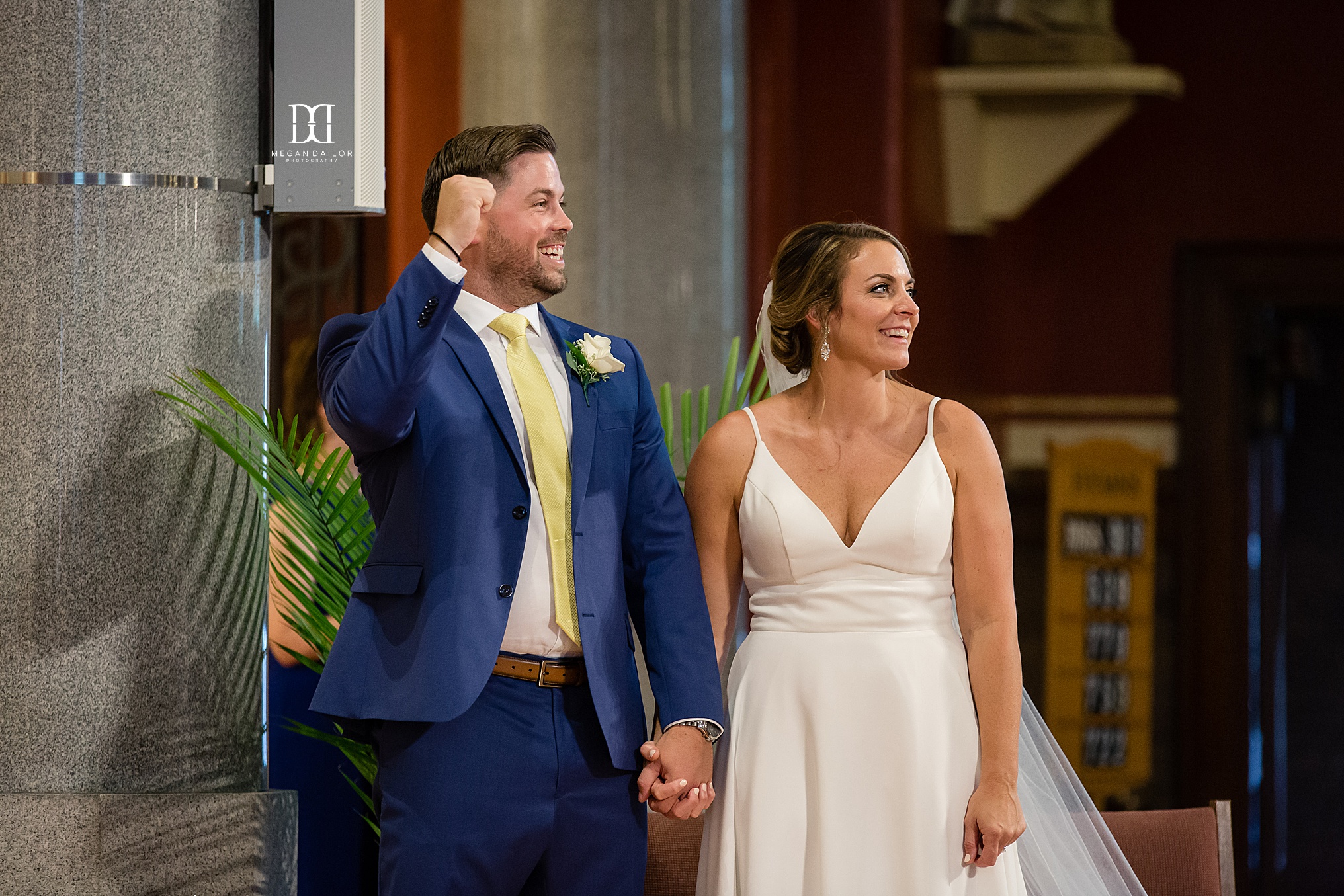 Tied the knot!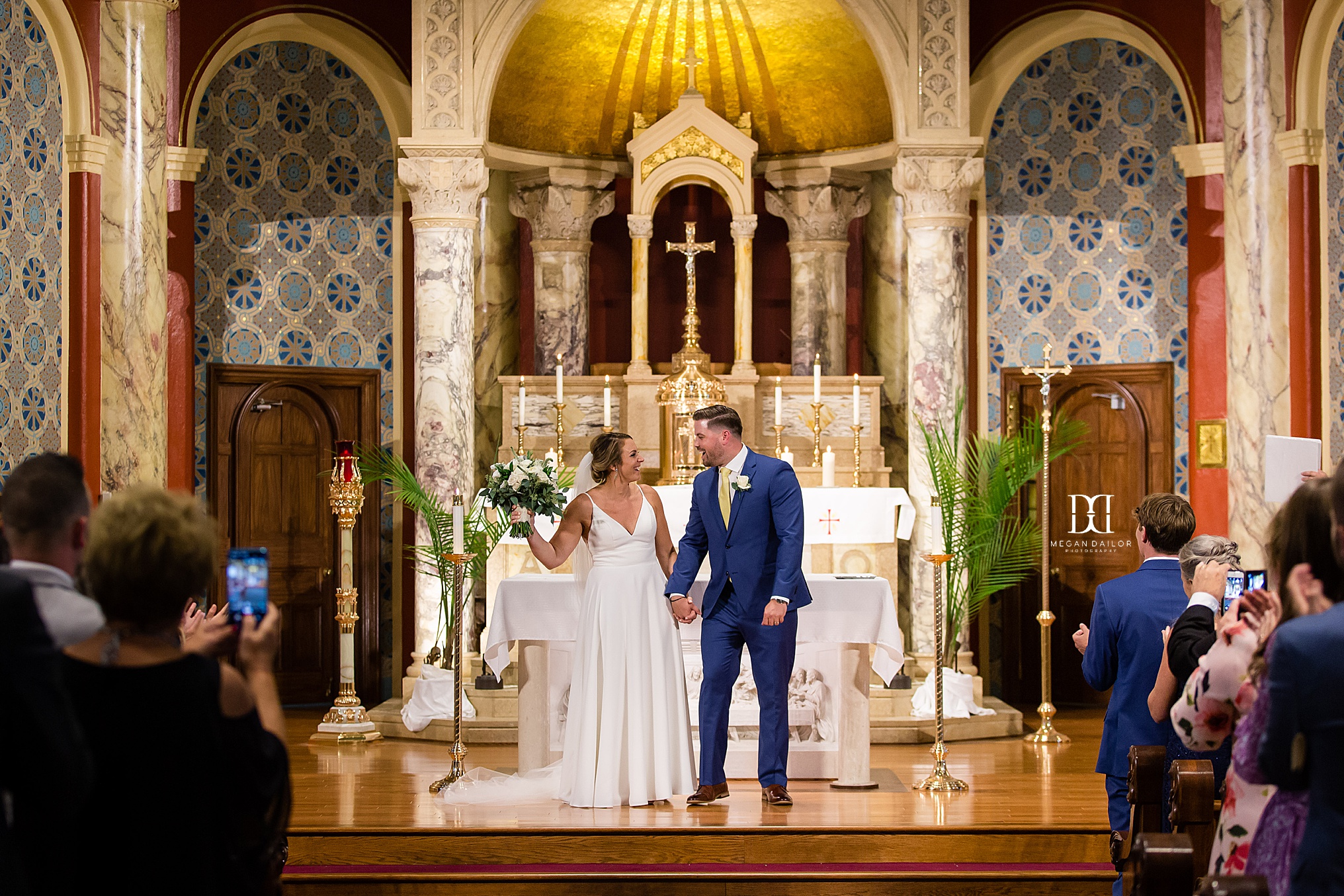 Portrait Time
Here are Molly and Connor and their adorable babes! So wonderful to see this dream team.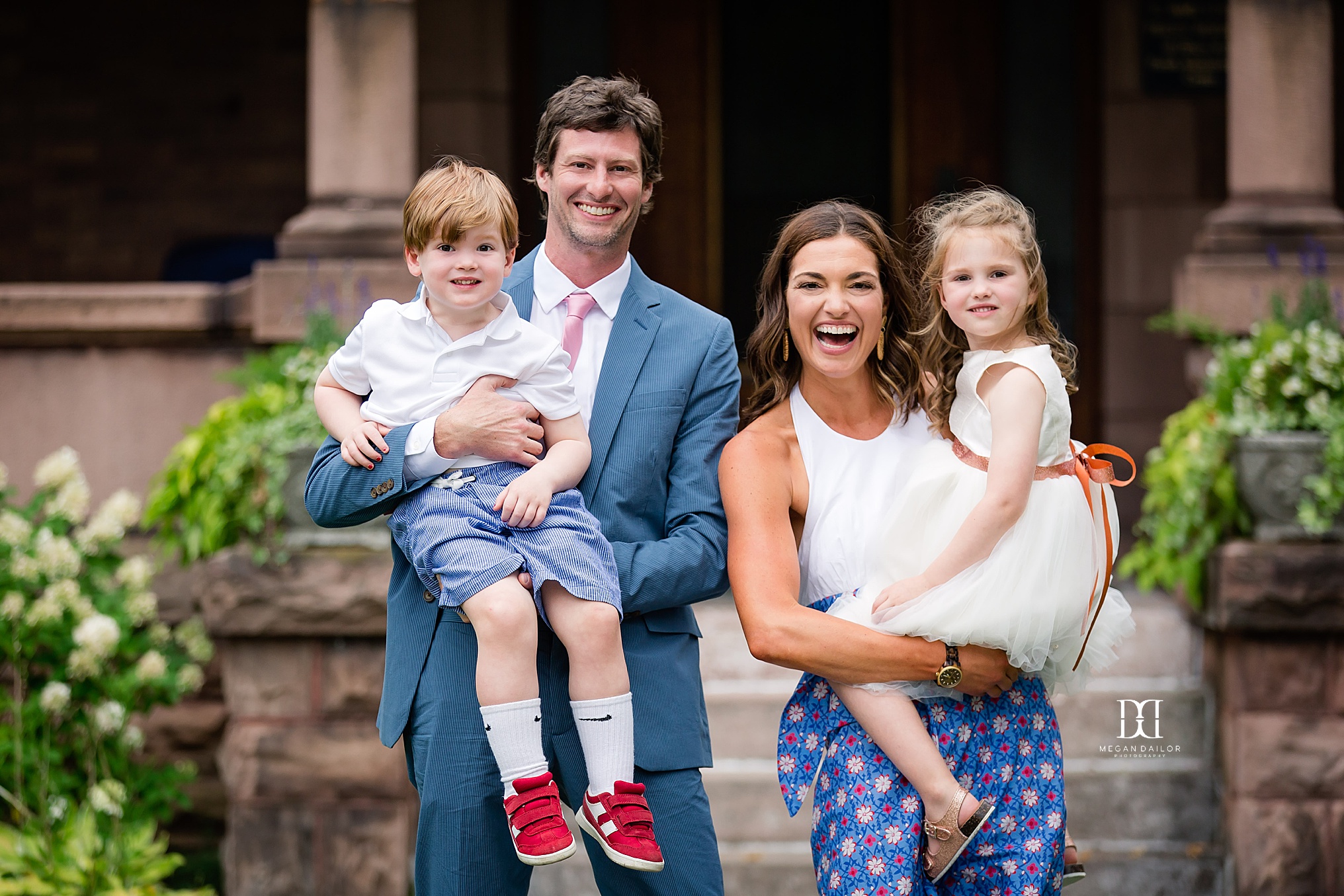 Baby grins <3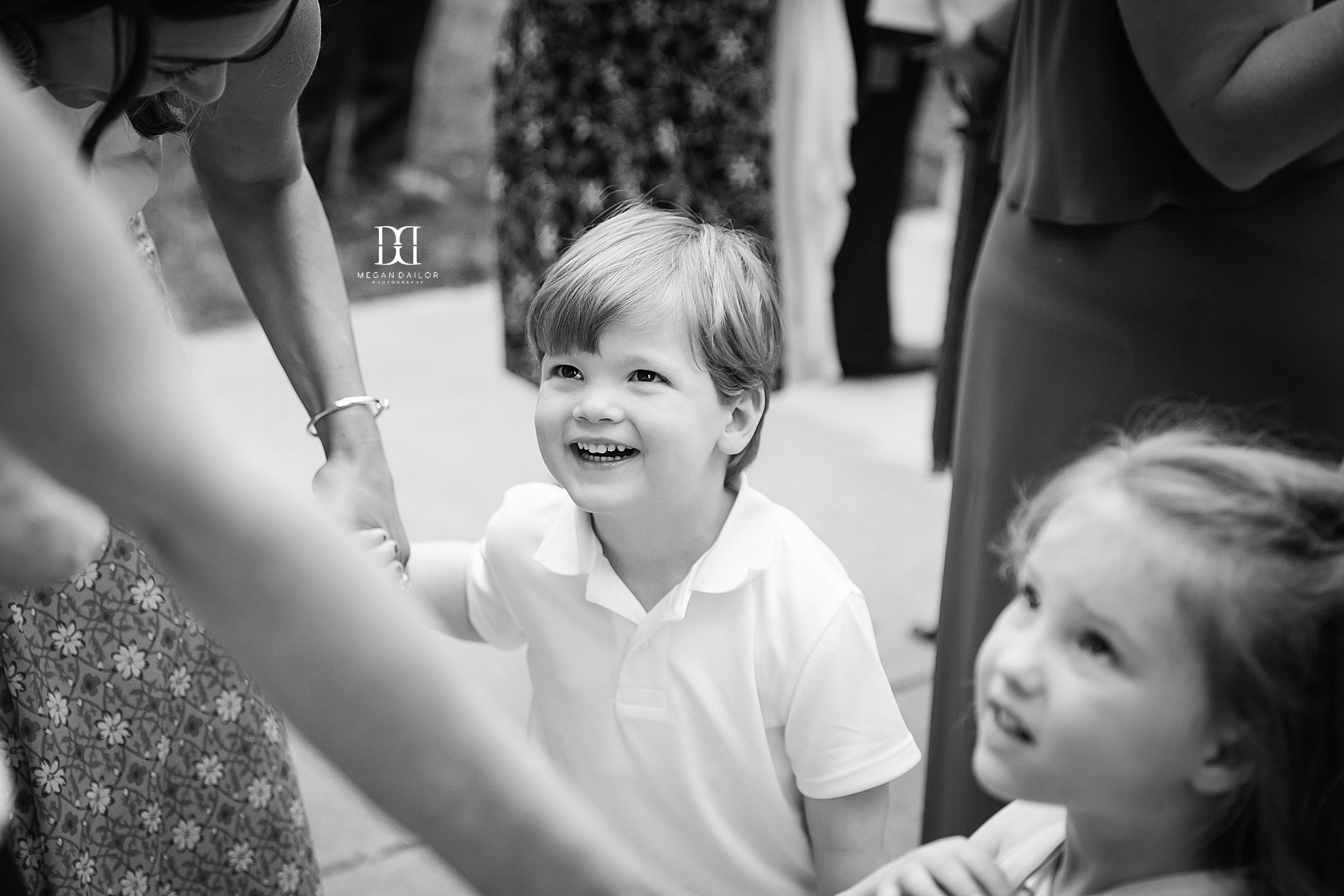 Maid of honor Krissy was busy helping with the train and veil and needed some sustenance in the form of airborne prosciutto.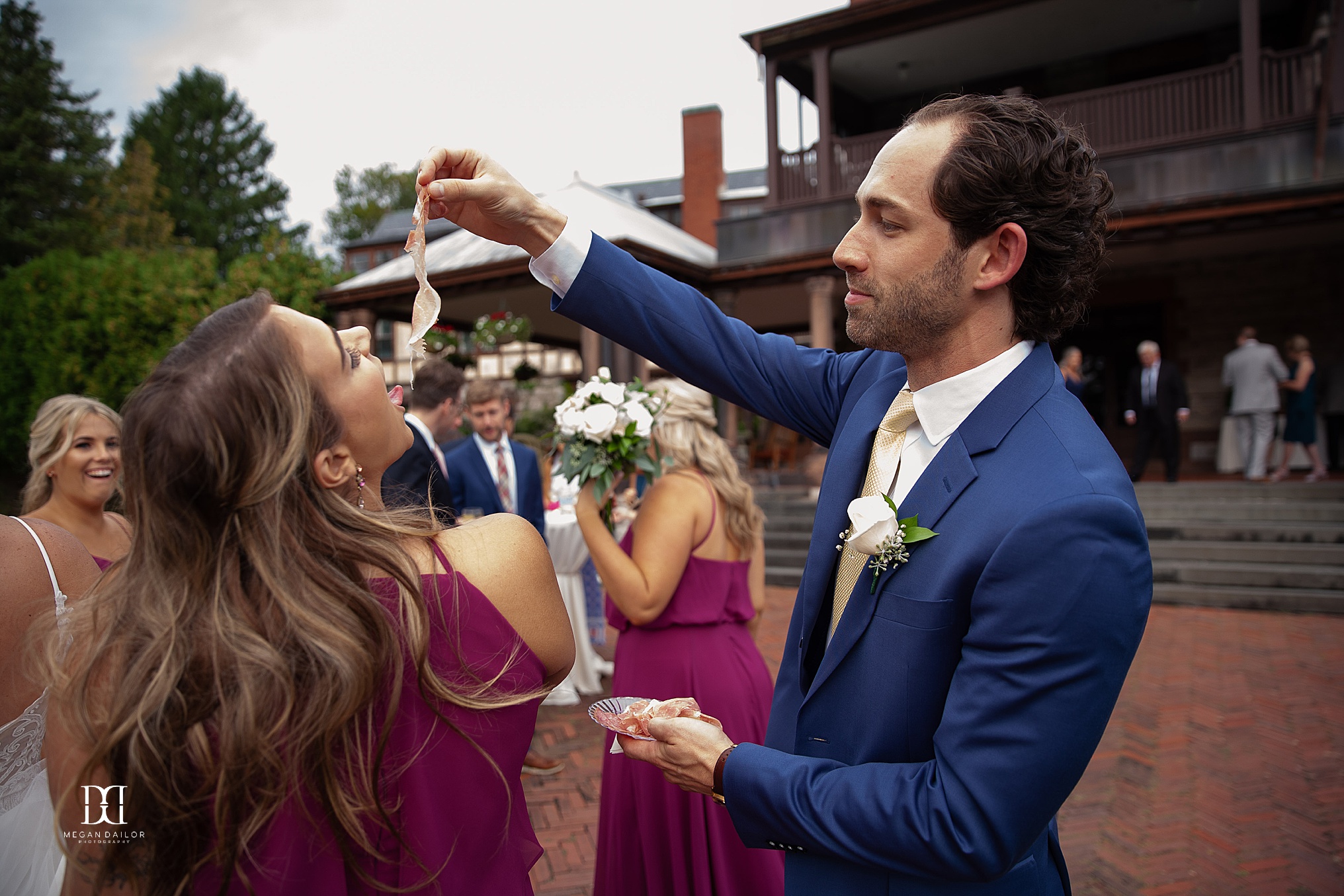 What a gorgeous bridal party. The people, the color, the scenery. LOVE.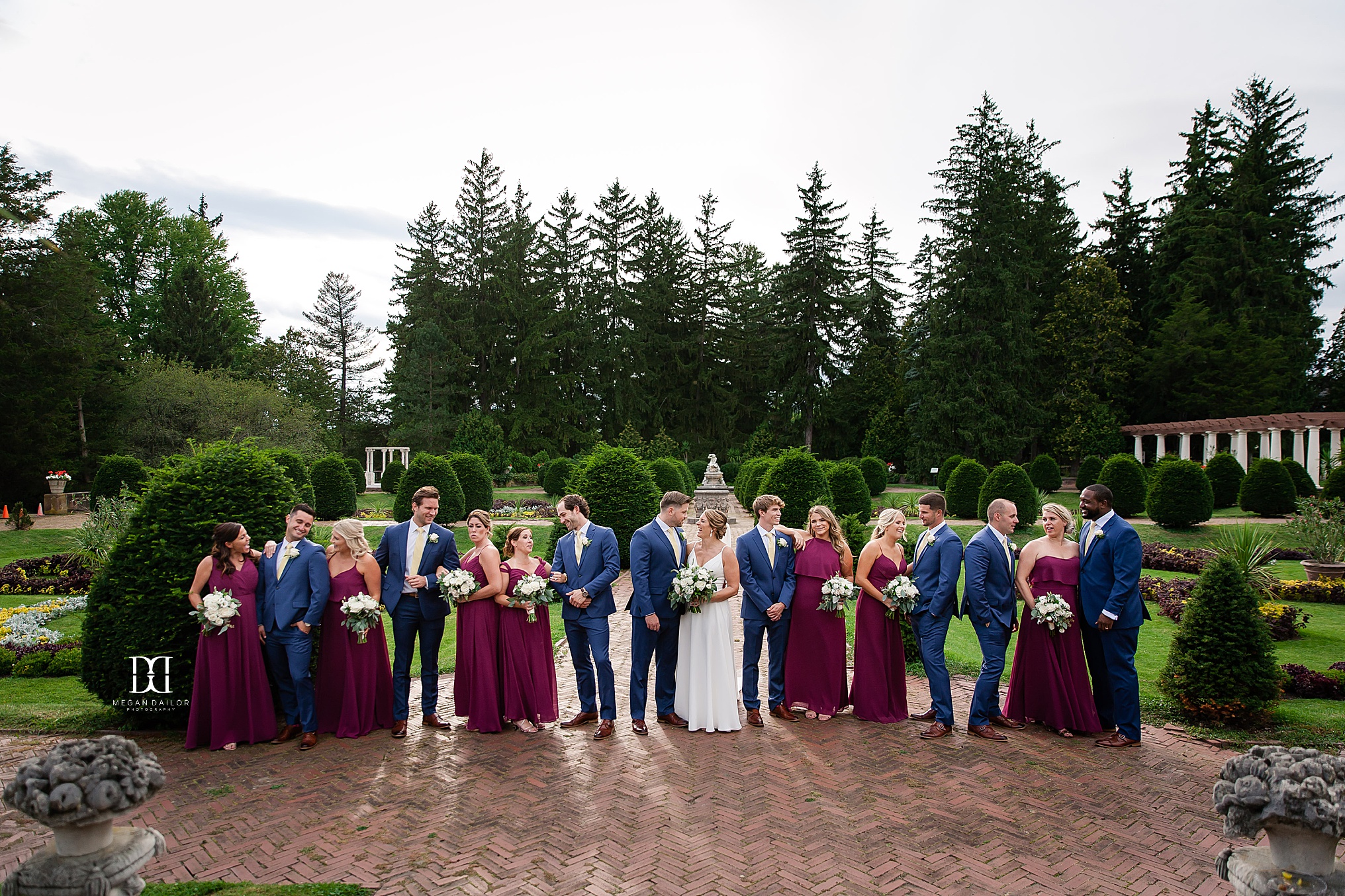 Sonnenberg Gardens wedding photos are to die for. Seriously, I could live here.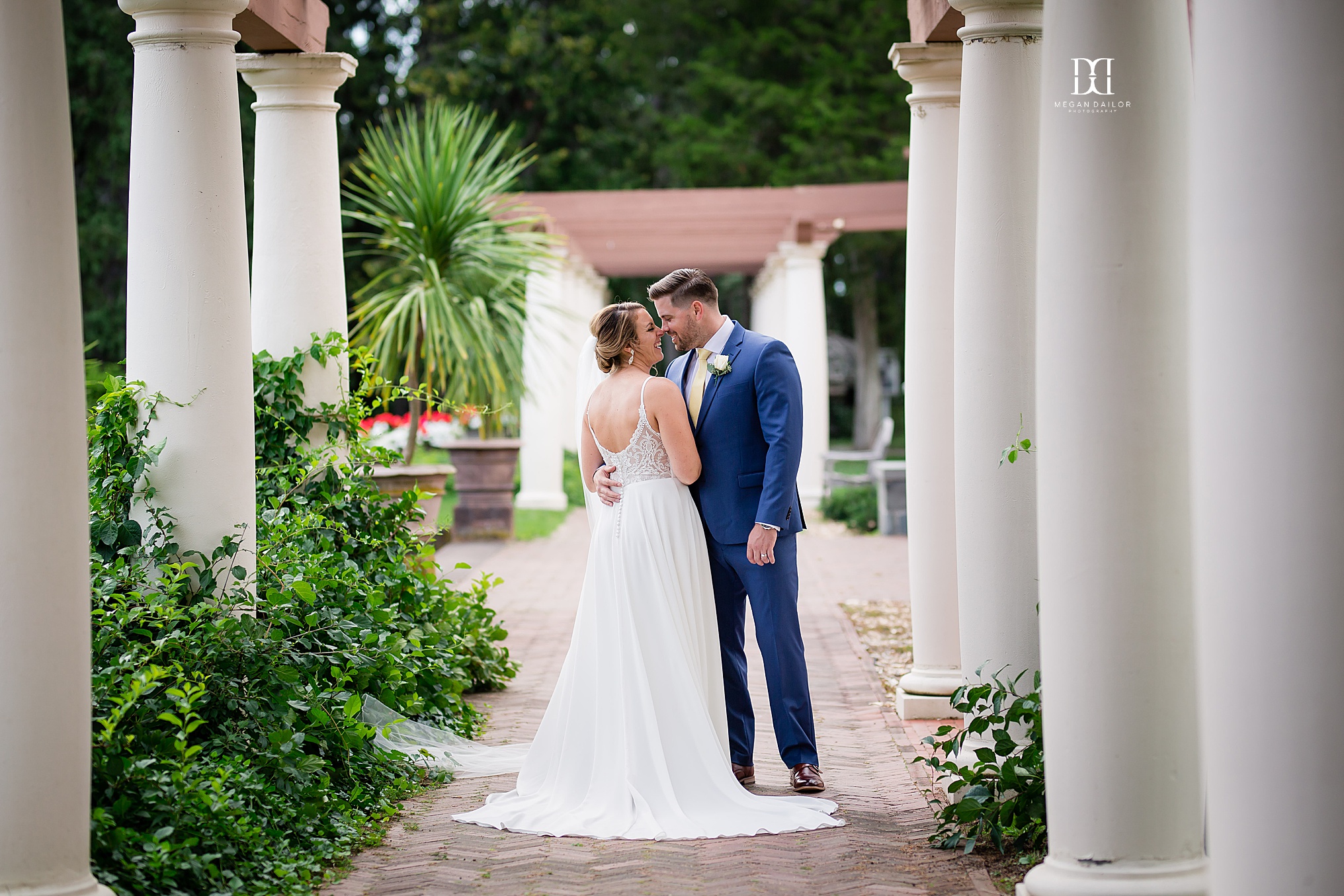 Gorgeous backdrop for a perfect couple. They're like little cake toppers.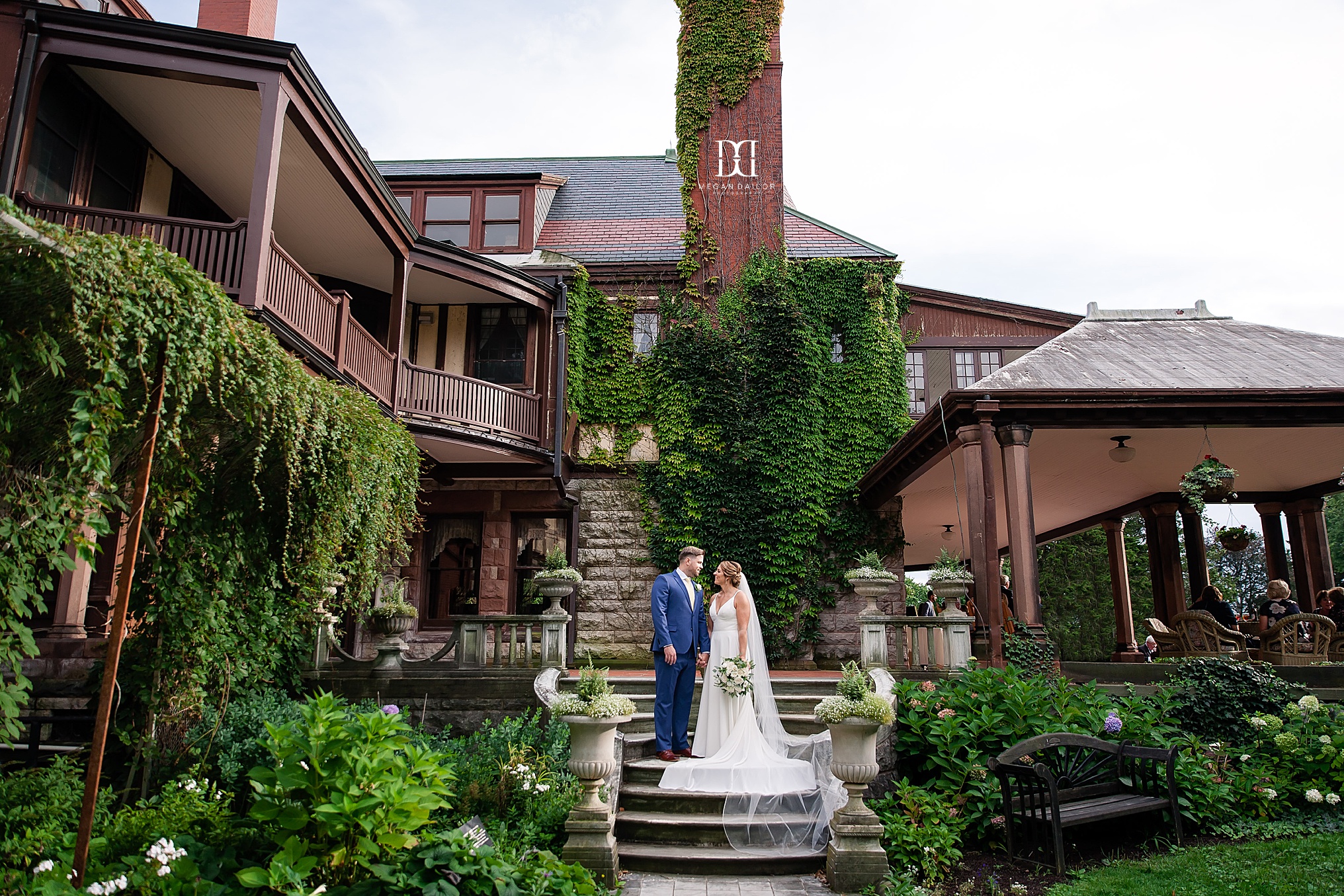 That newlywed love.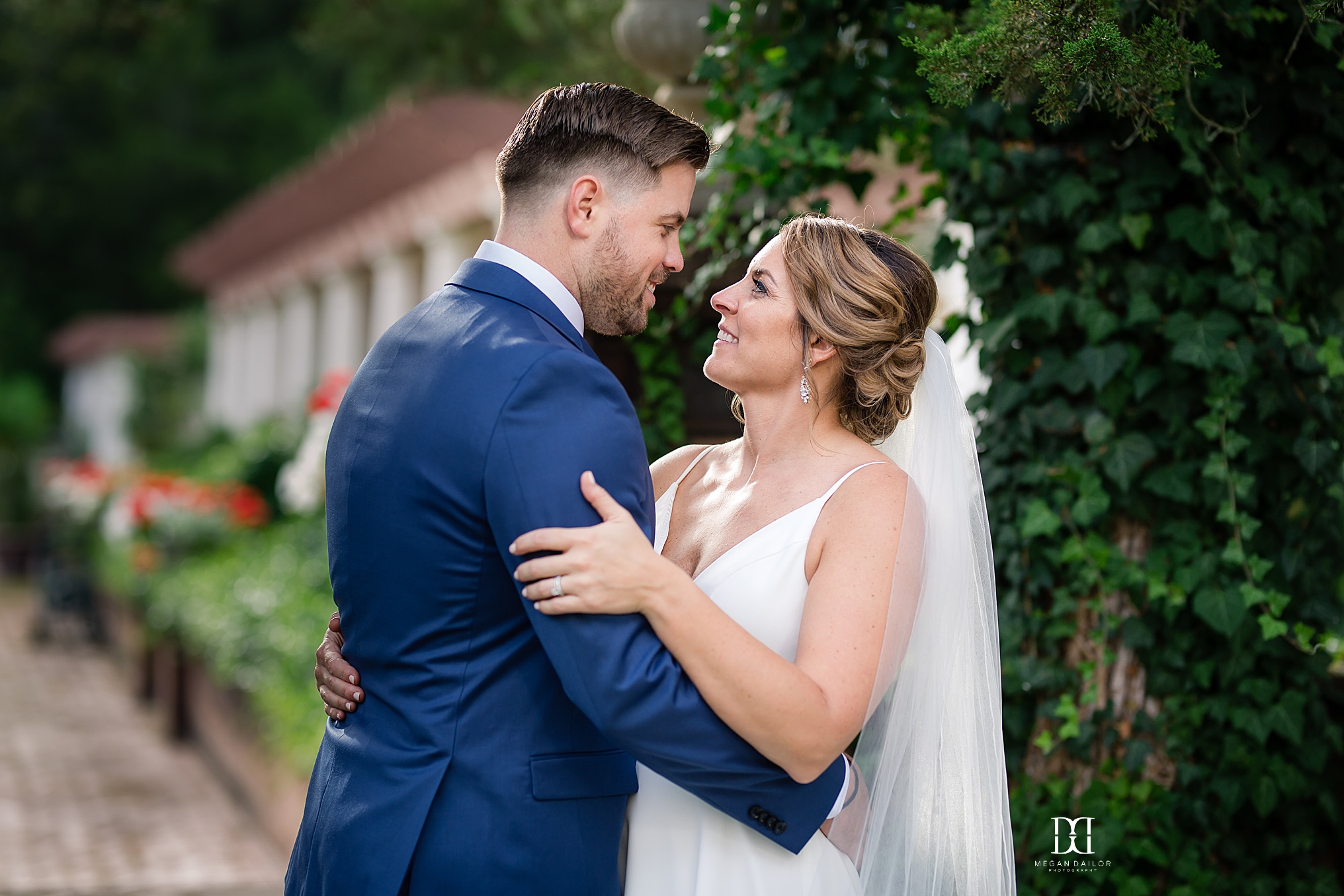 Epic romance is pretty much guaranteed when you see Sonnenberg Gardens wedding photos.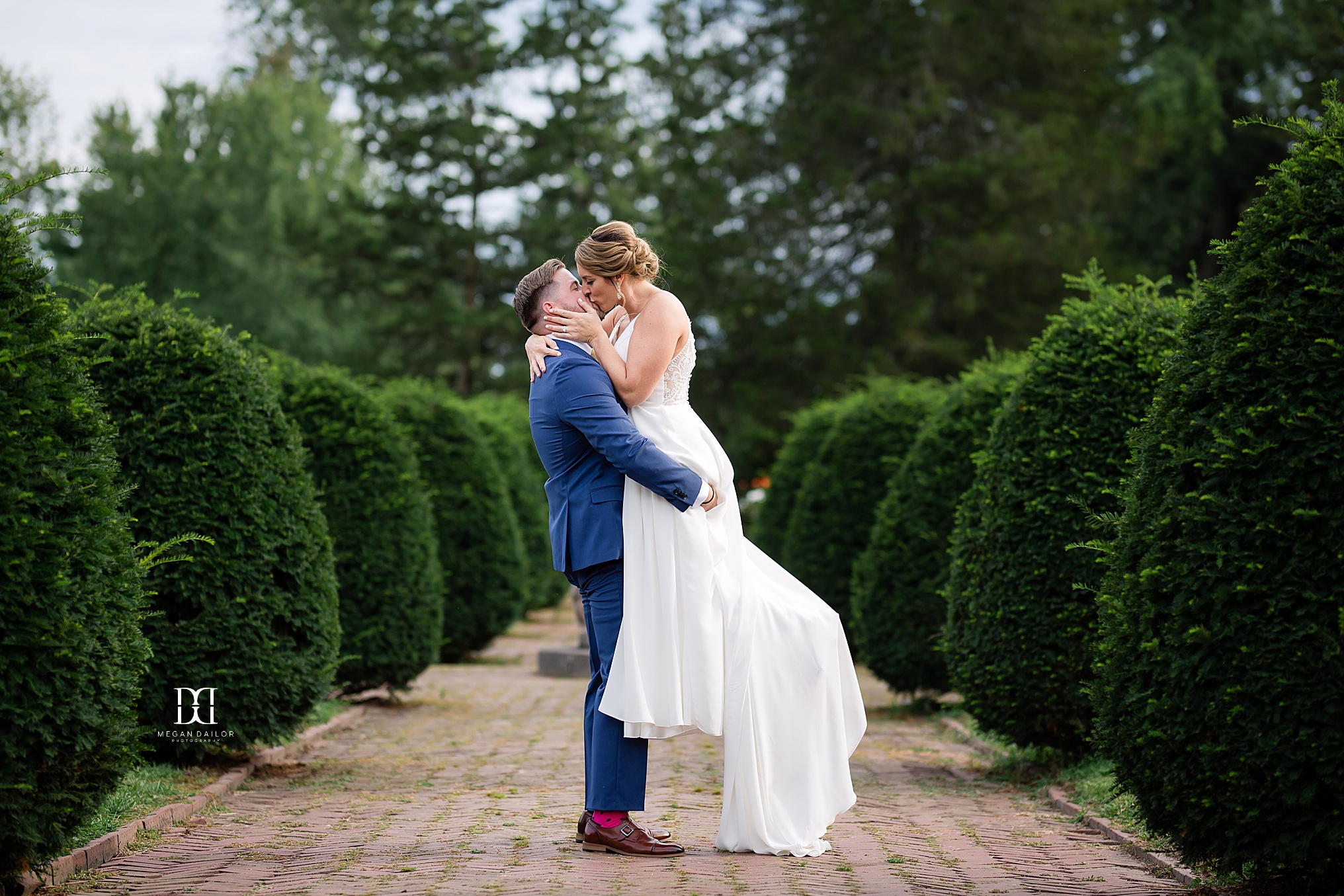 I smile every time I look at these wedding pictures because it was such a dream. There are so many things that are incredible about this job, but above all there is just nothing better than photographing people in love.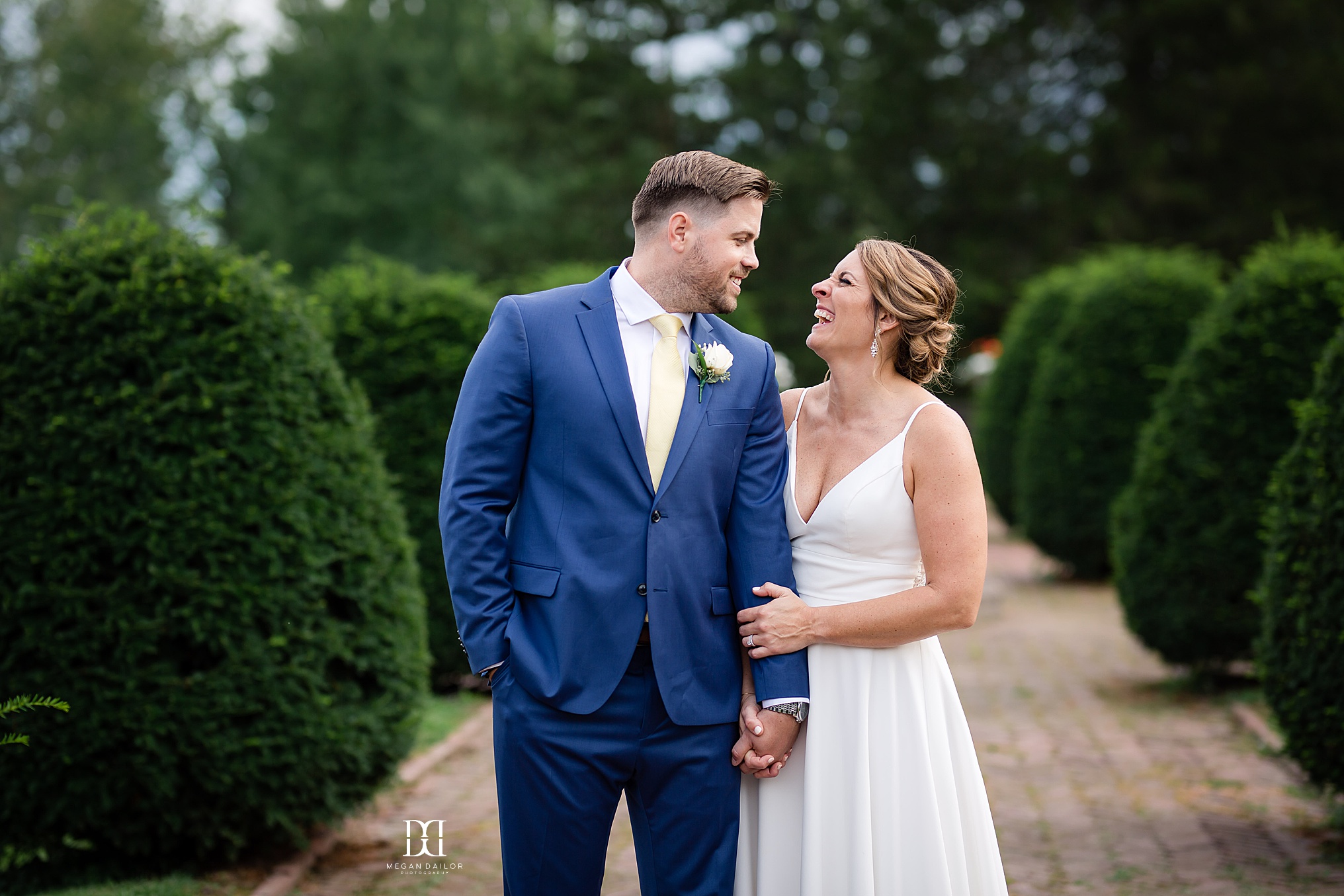 Just stunning.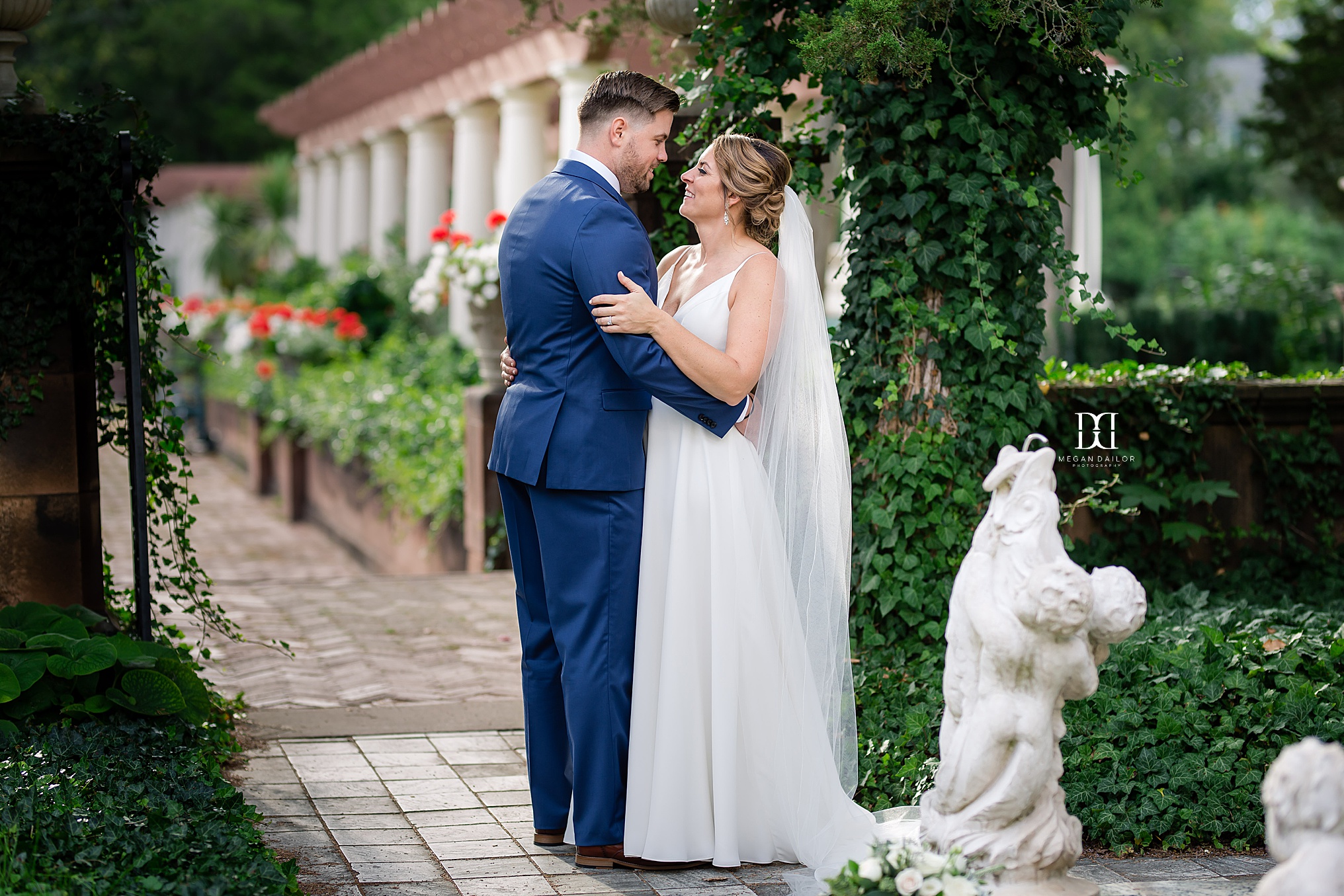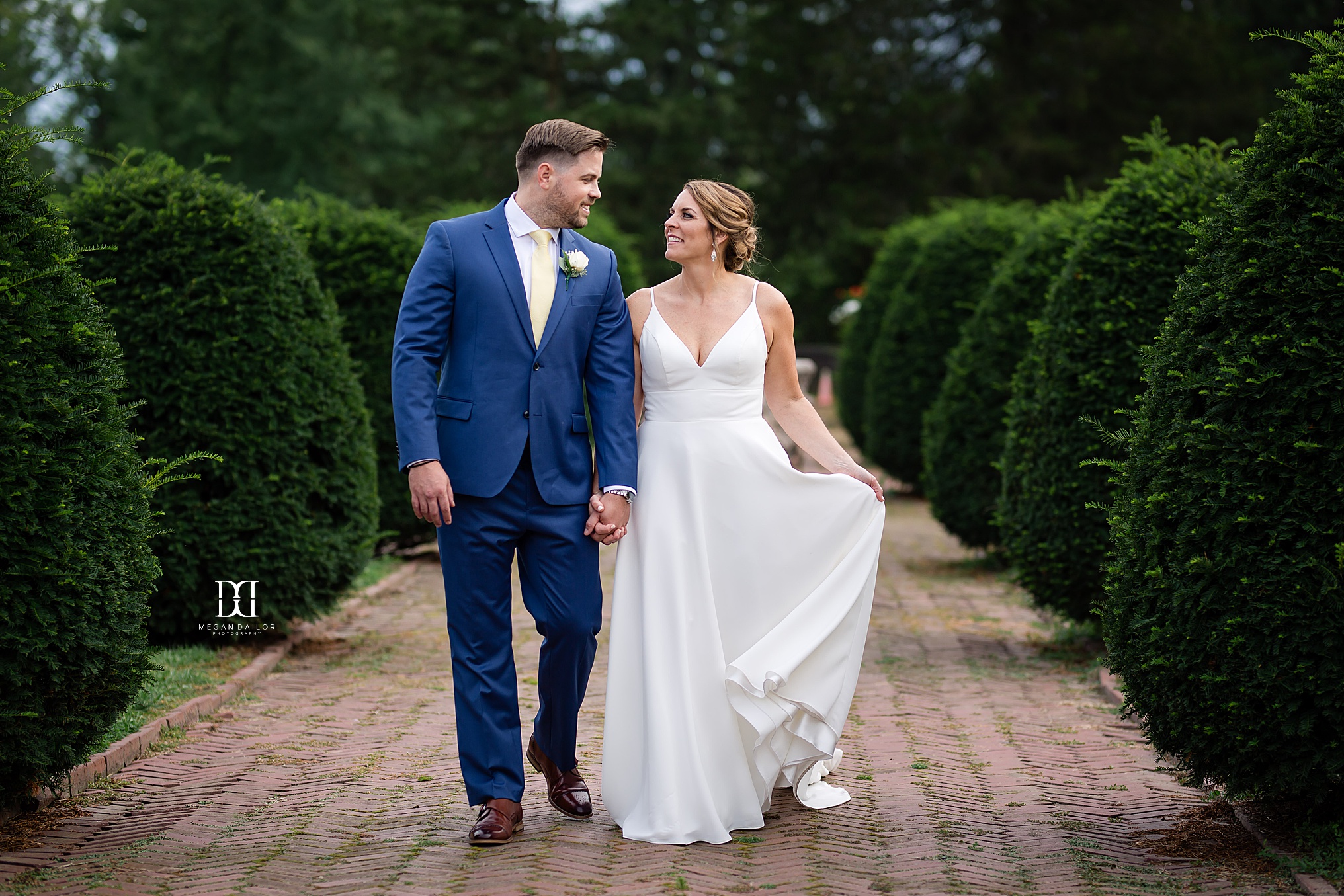 Wedding Reception
The reception tent looked so glam thanks to Genesee Valley Florist and the awesome Partyman Catering!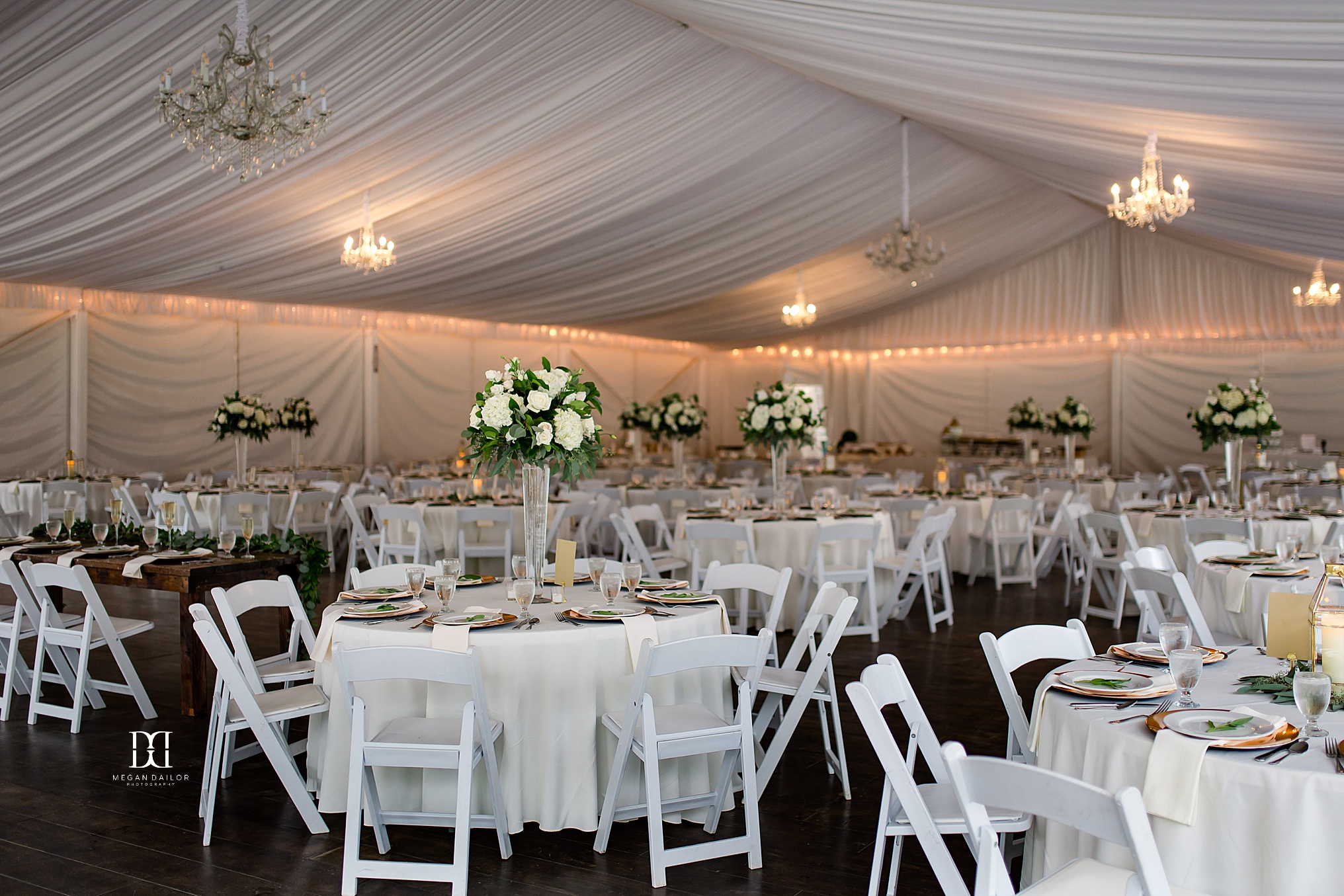 That fresh sprig of sage on the plates is so pretty. The farm table, gold charger and fresh green complemented each other perfectly. And Kelly's awesome cousin made those cupcakes! The sweets table was the cutest!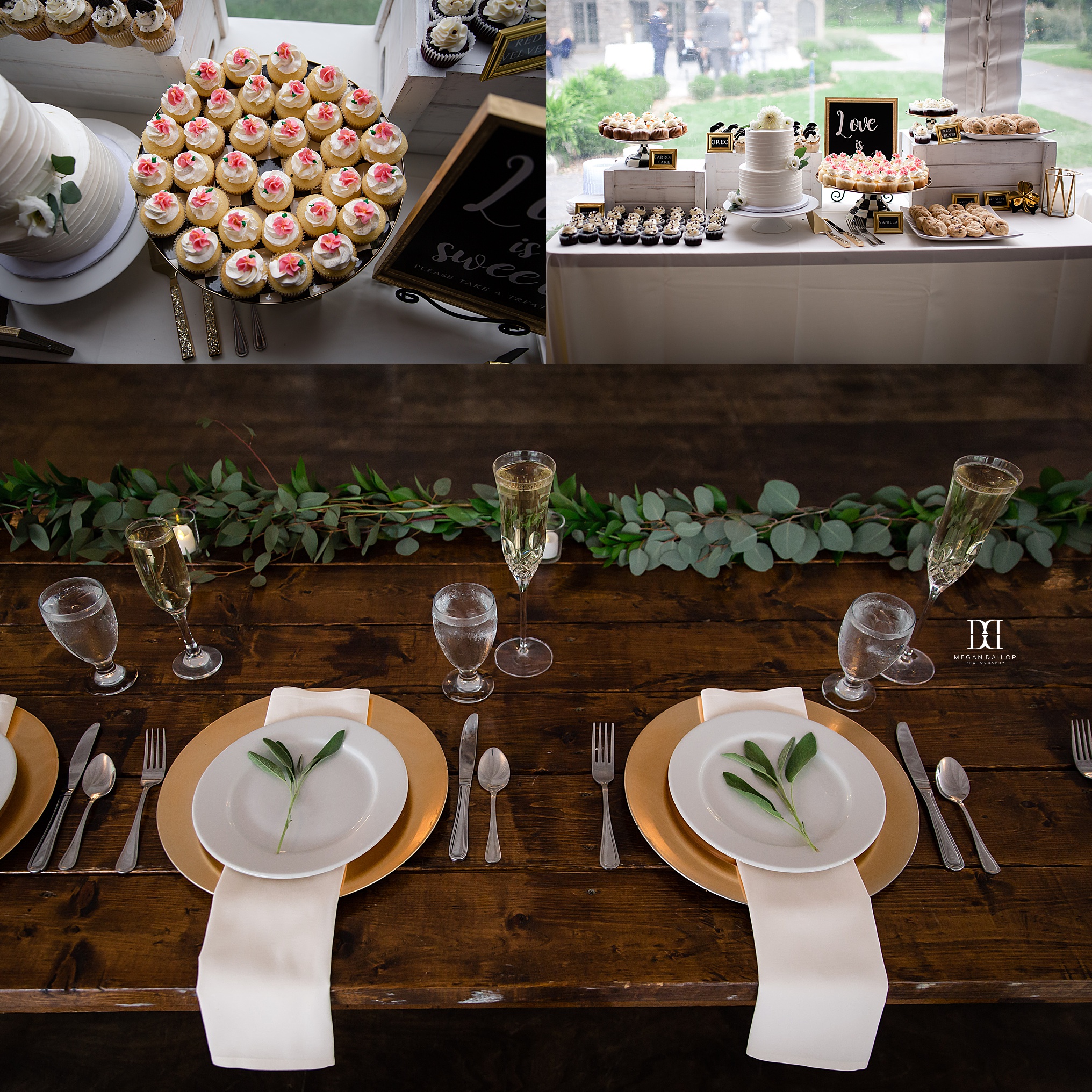 I've been seeing more wedding introductions where everyone comes in in groups-all bridesmaids at once, all groomsmen at once, then bride and groom. I'm digging it because it feels so much more celebratory! Look at Carrie and Andre leading the charge for both groups... total power couple.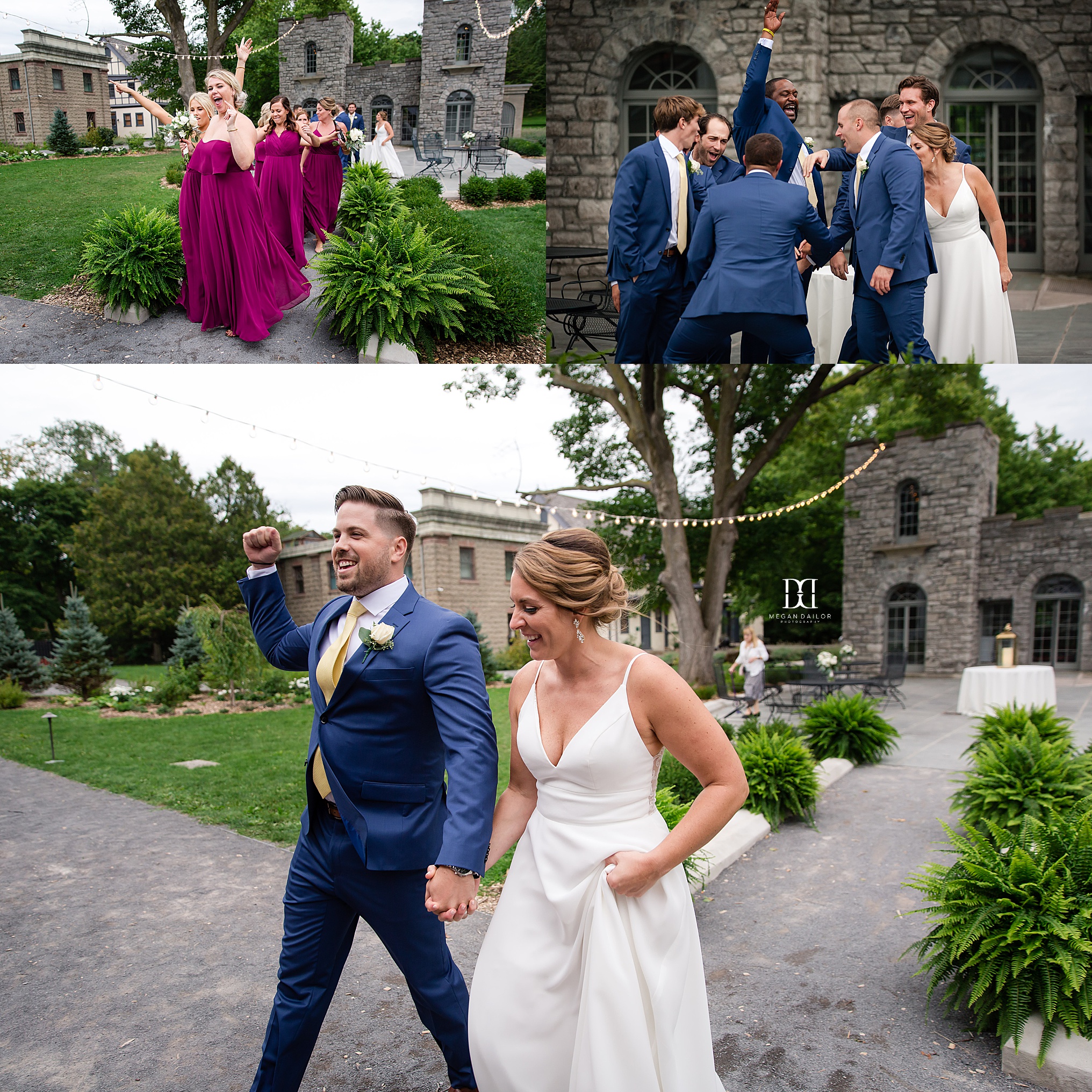 Classic first dance romance.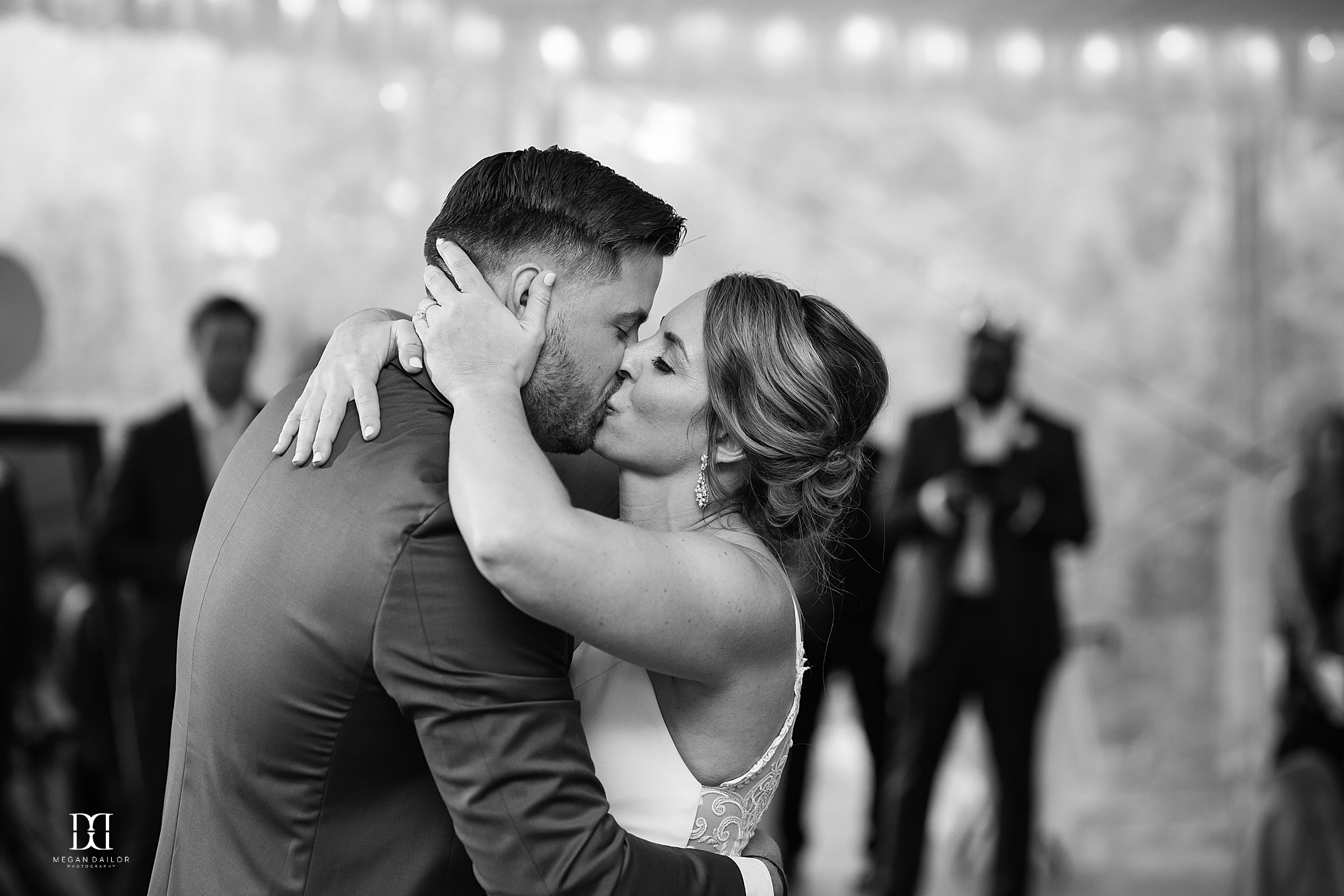 The toasts were sweet and funny. The best man's speech was one of my favorites in a long time. Just hilarious!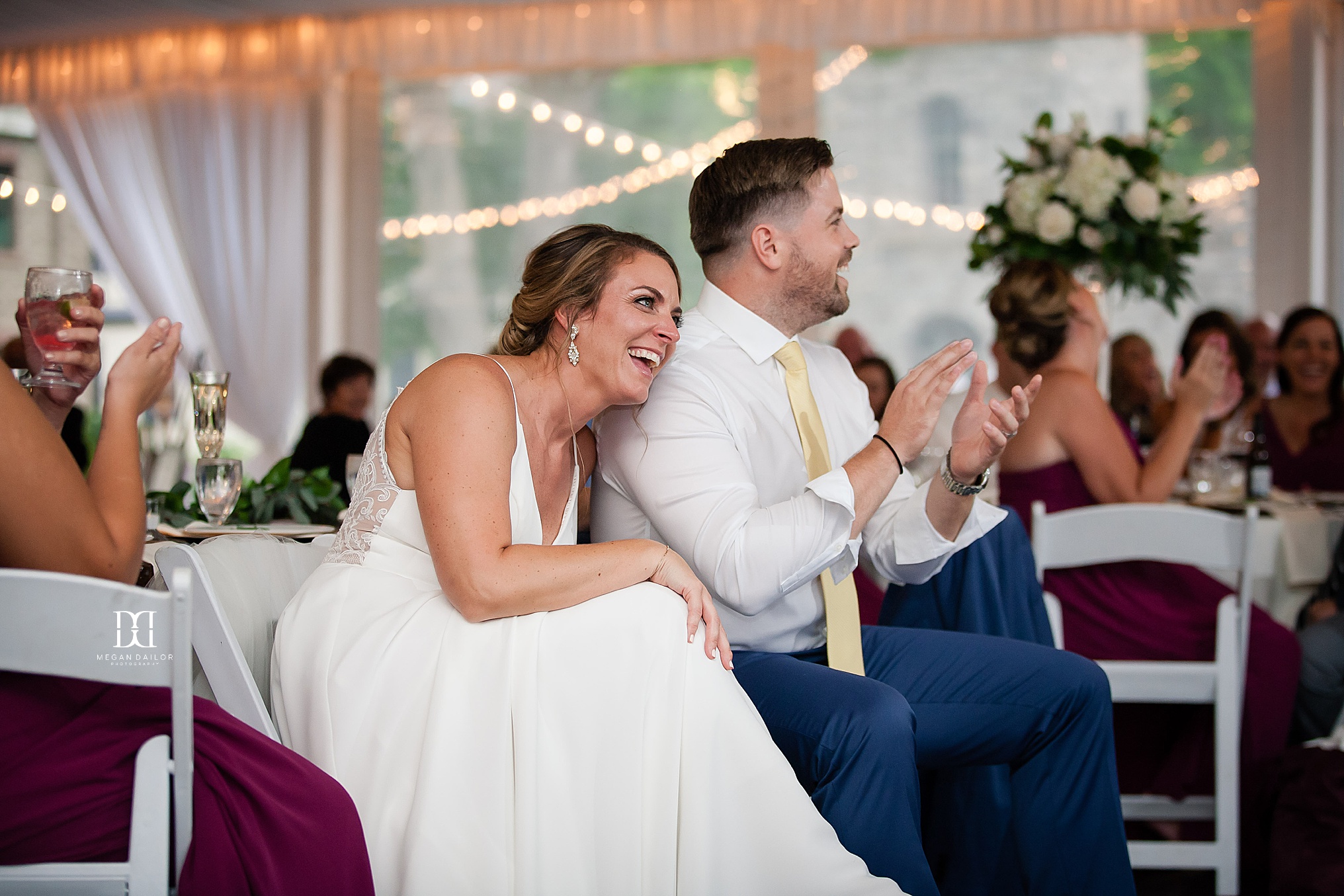 Father daughter dance fun!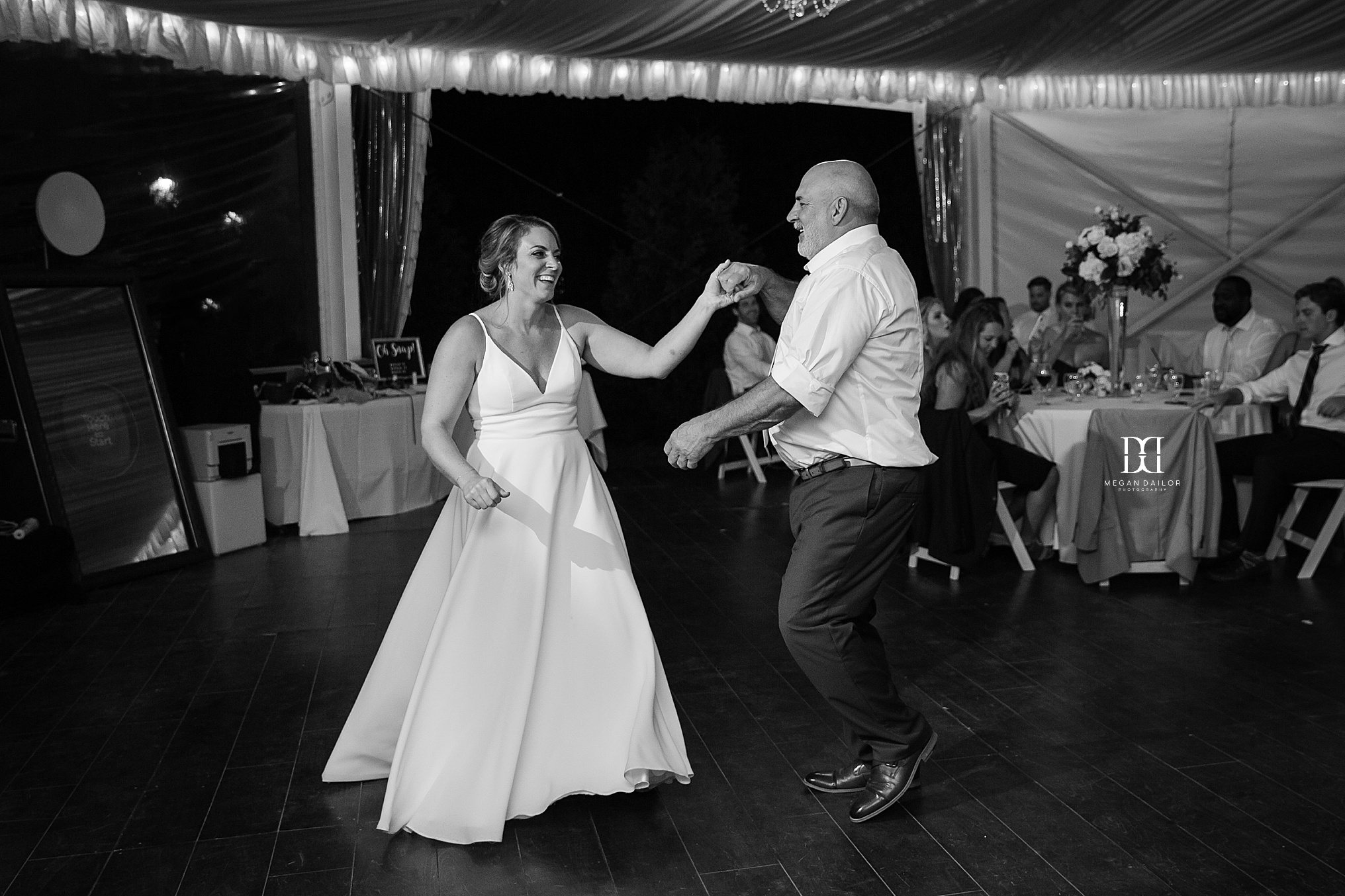 And mother son dance sweetness. She's so proud of her boy.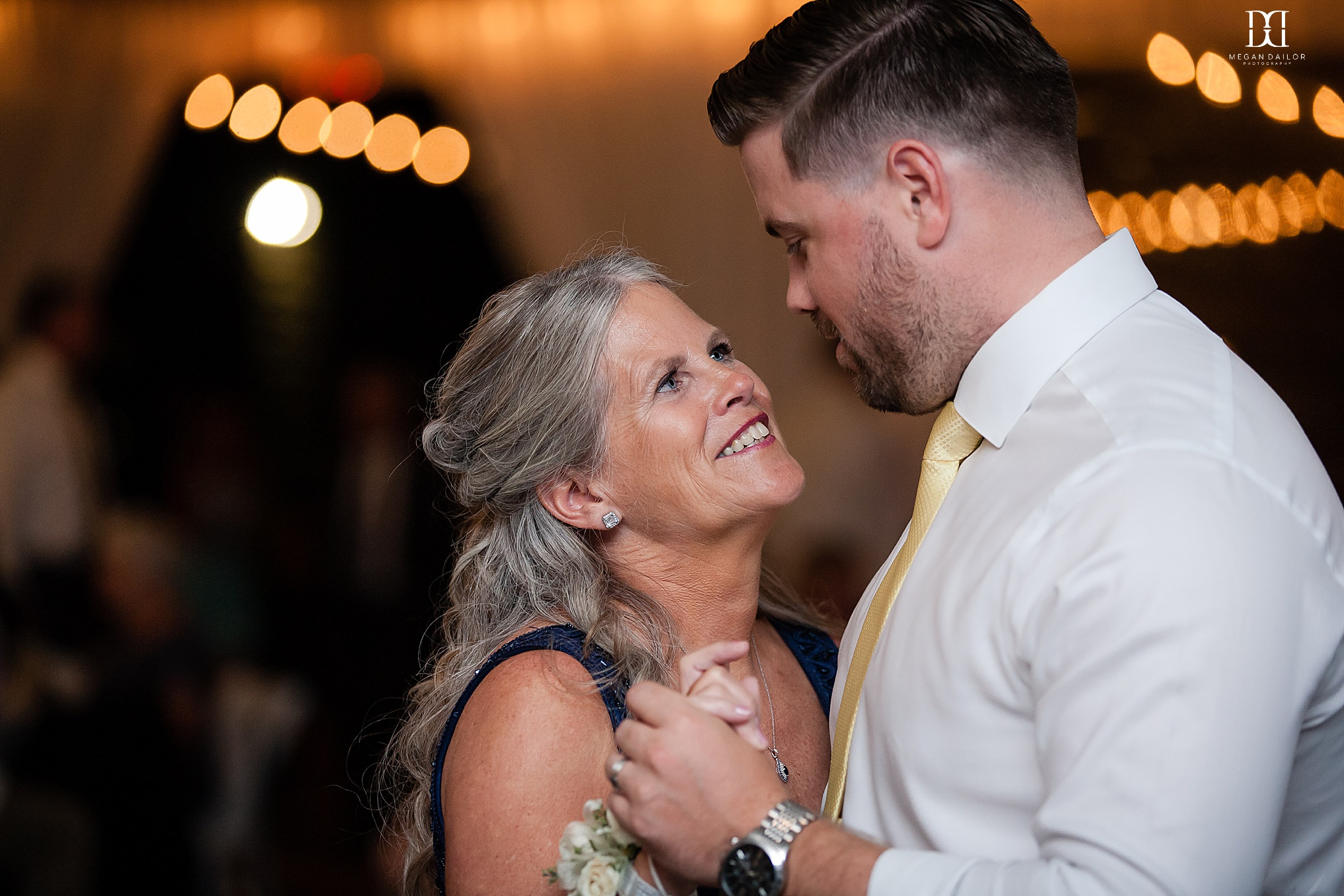 This reception was bananaaaaaas. DJ Bac Spin killed it.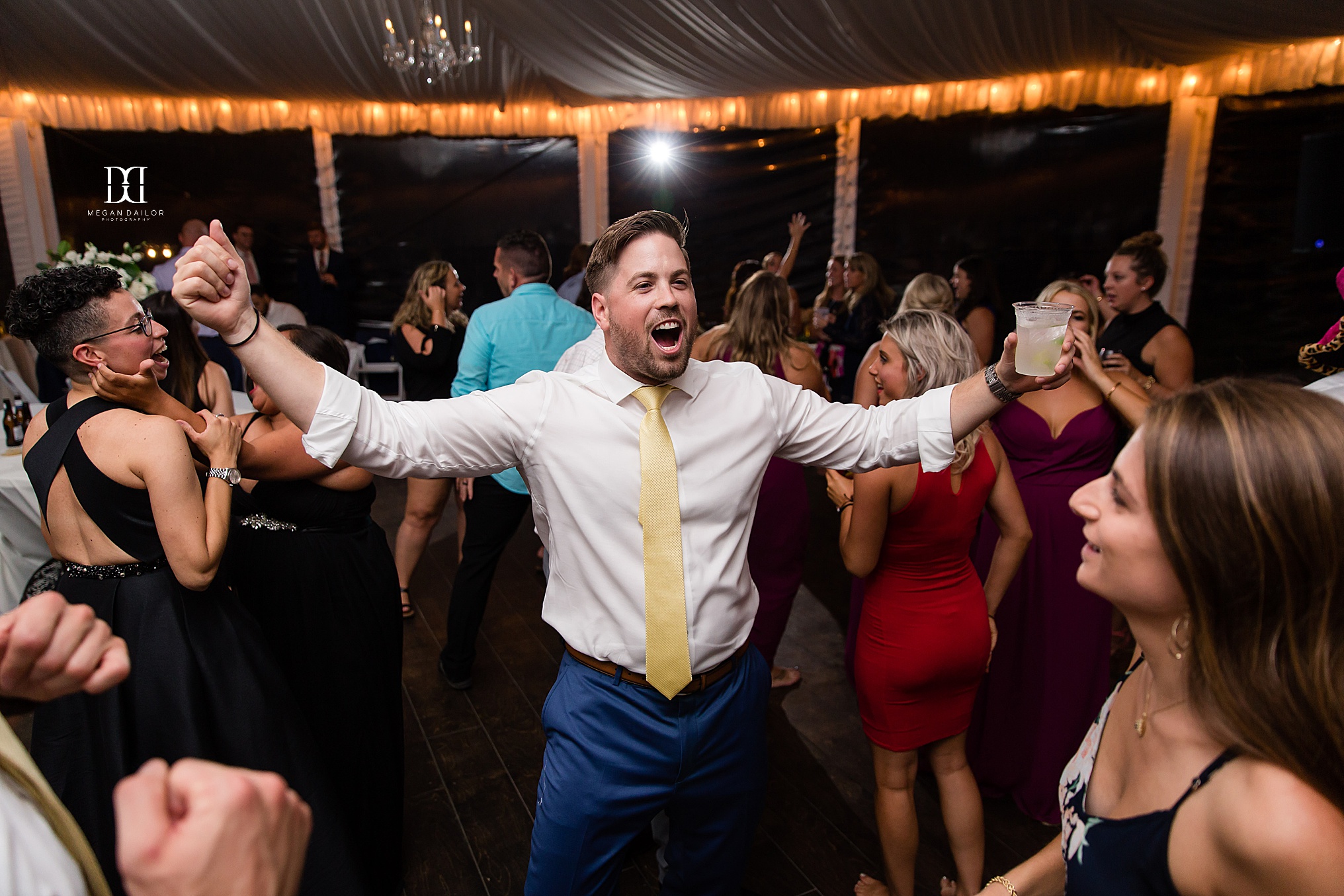 I don't think it's possible to name a Wedding MVP™. For example, I give you this gravity-defying move.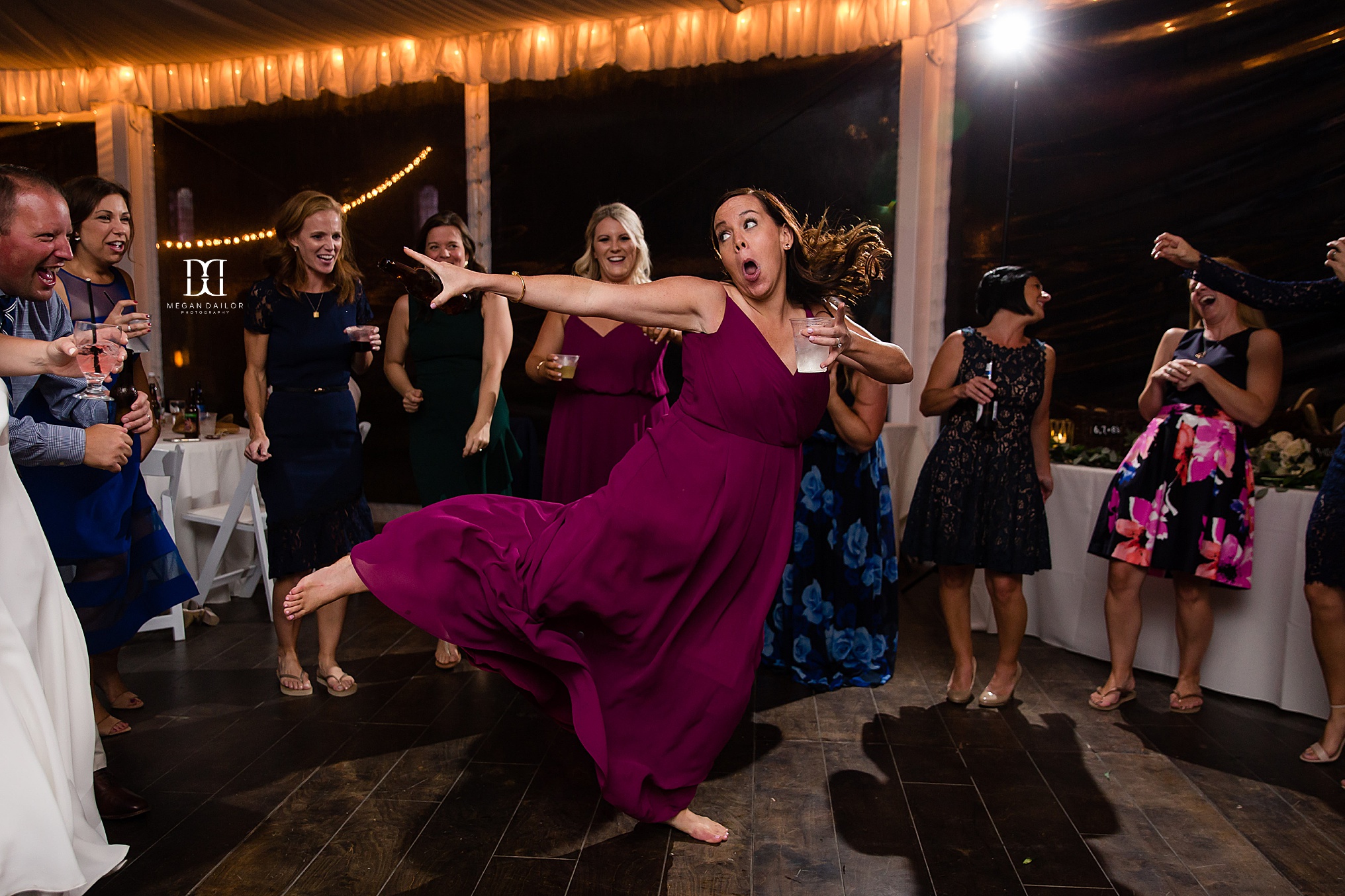 But then there's Captain Amazing over here...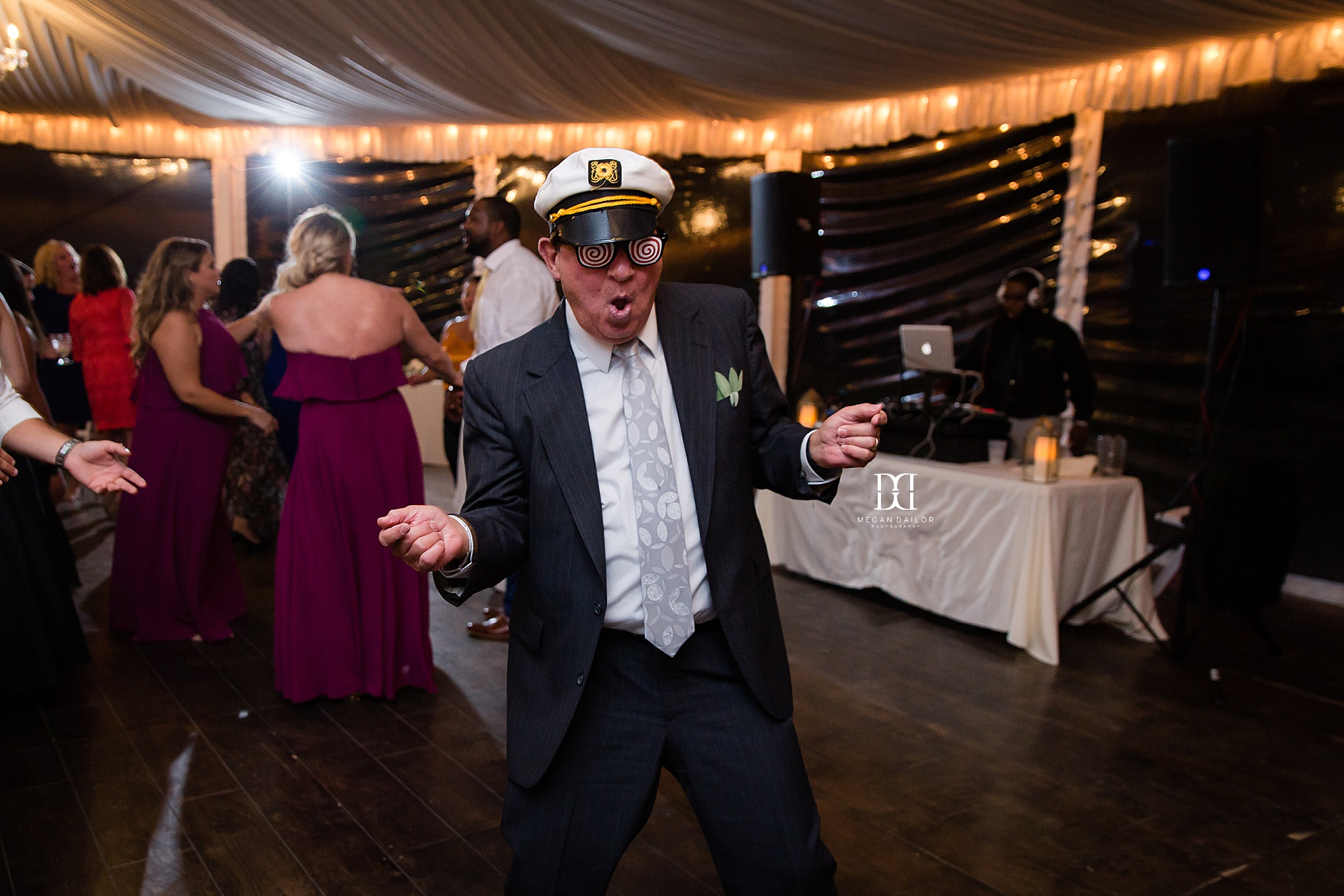 Tis impossible to crown anyone.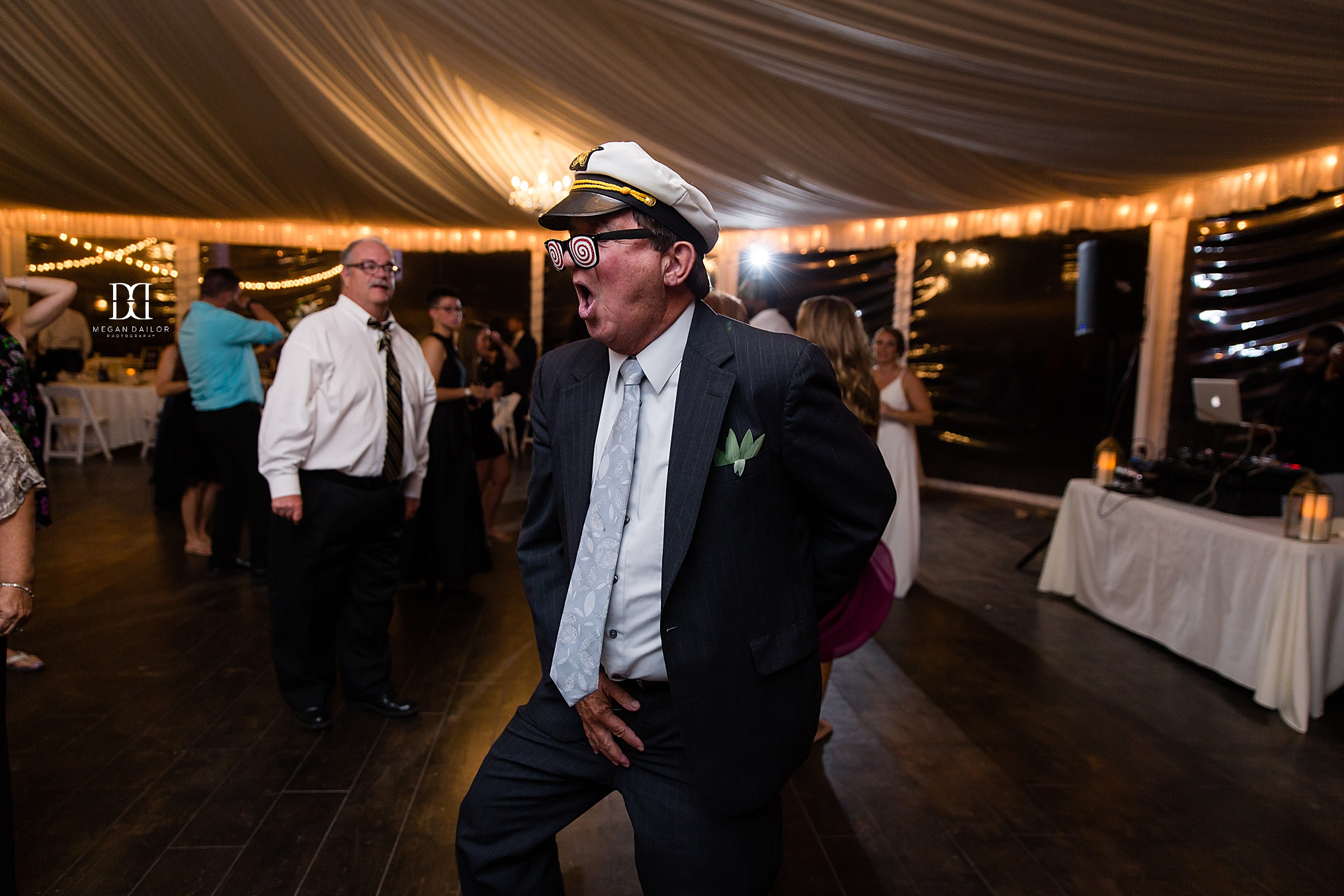 LOL this dance floor.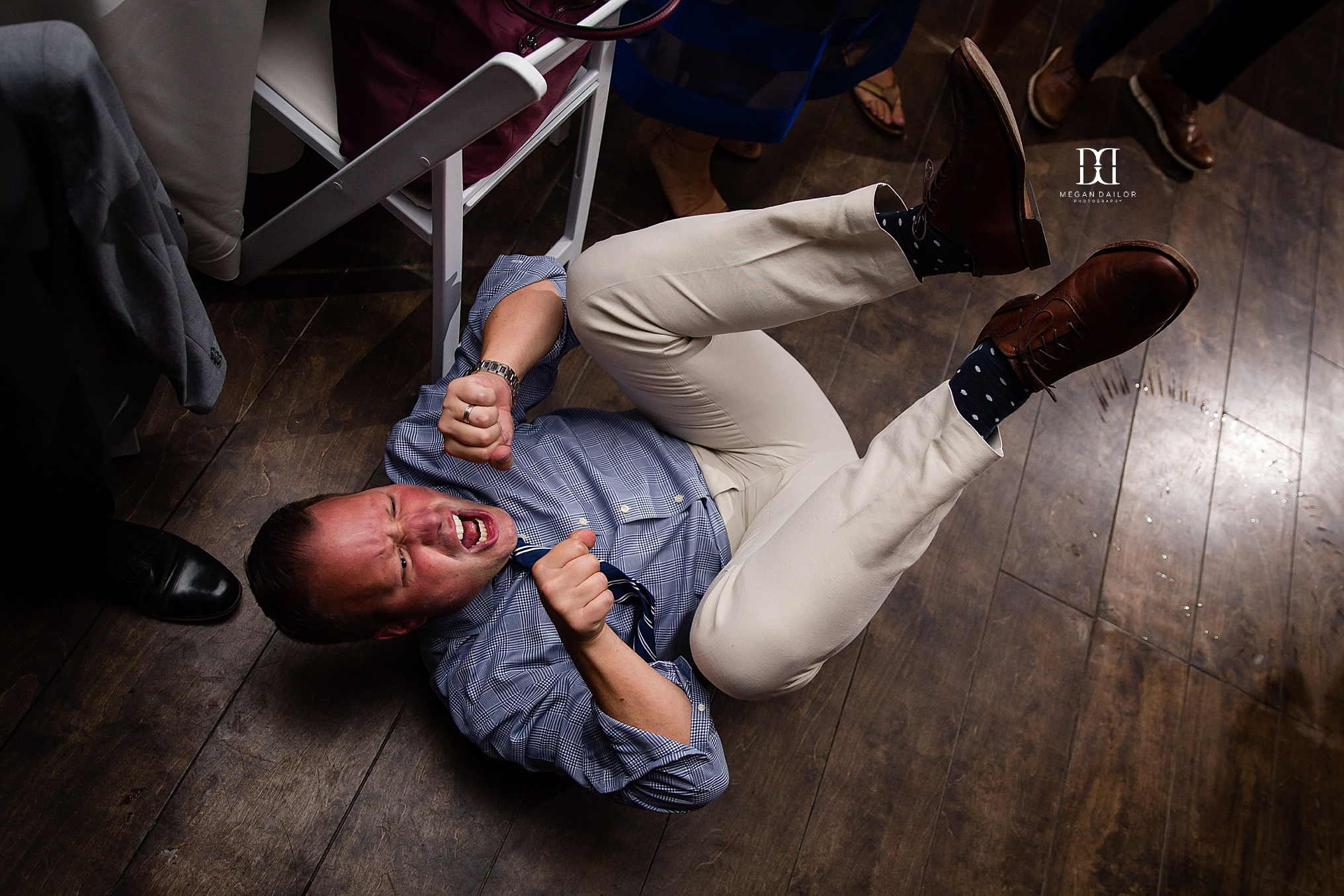 In short, for what I believe is only the second time in Wedding MVP™ history, I'm naming this entire wedding the Wedding MVP. Yep. (And the common denominator? Molly and Connor. Seriously invite them to your wedding, people.) This picture of Kelly violently enjoying her life is my everything now. Love this woman!

The cutest cuties.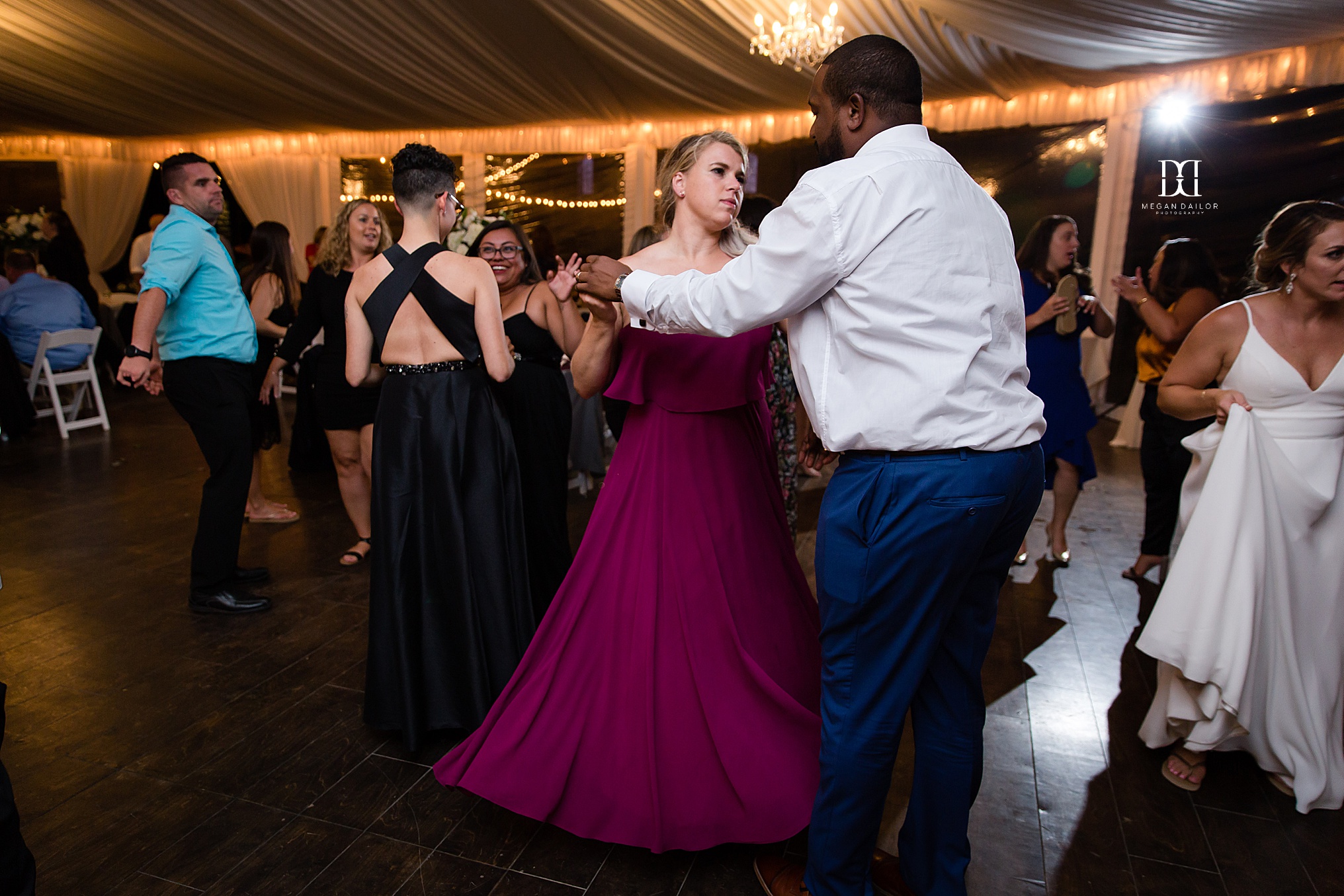 And more cuties.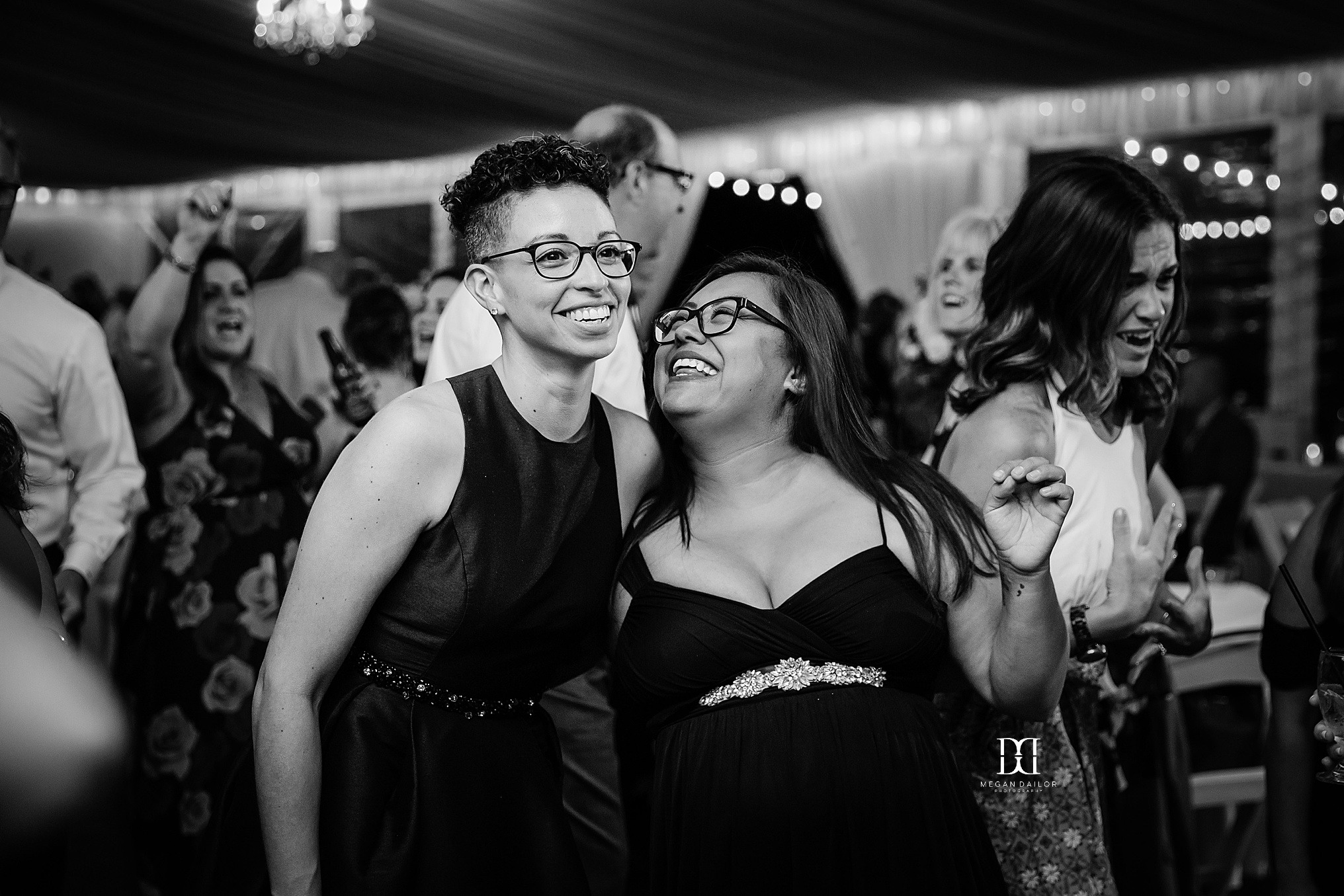 Girl, stop. That hair flip! Glam af.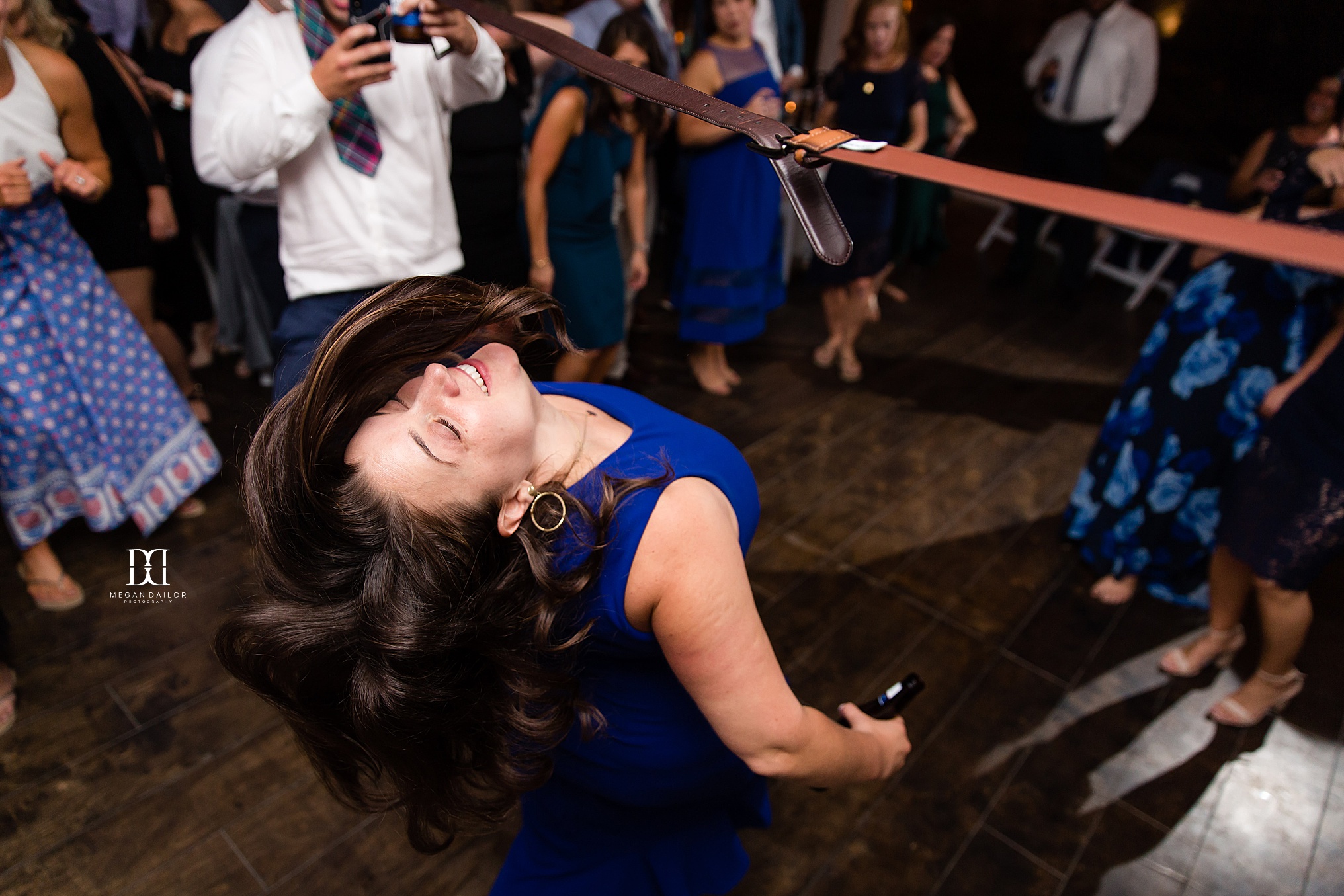 Bride, mother of the bride and maid of honor rocking it ouuuut.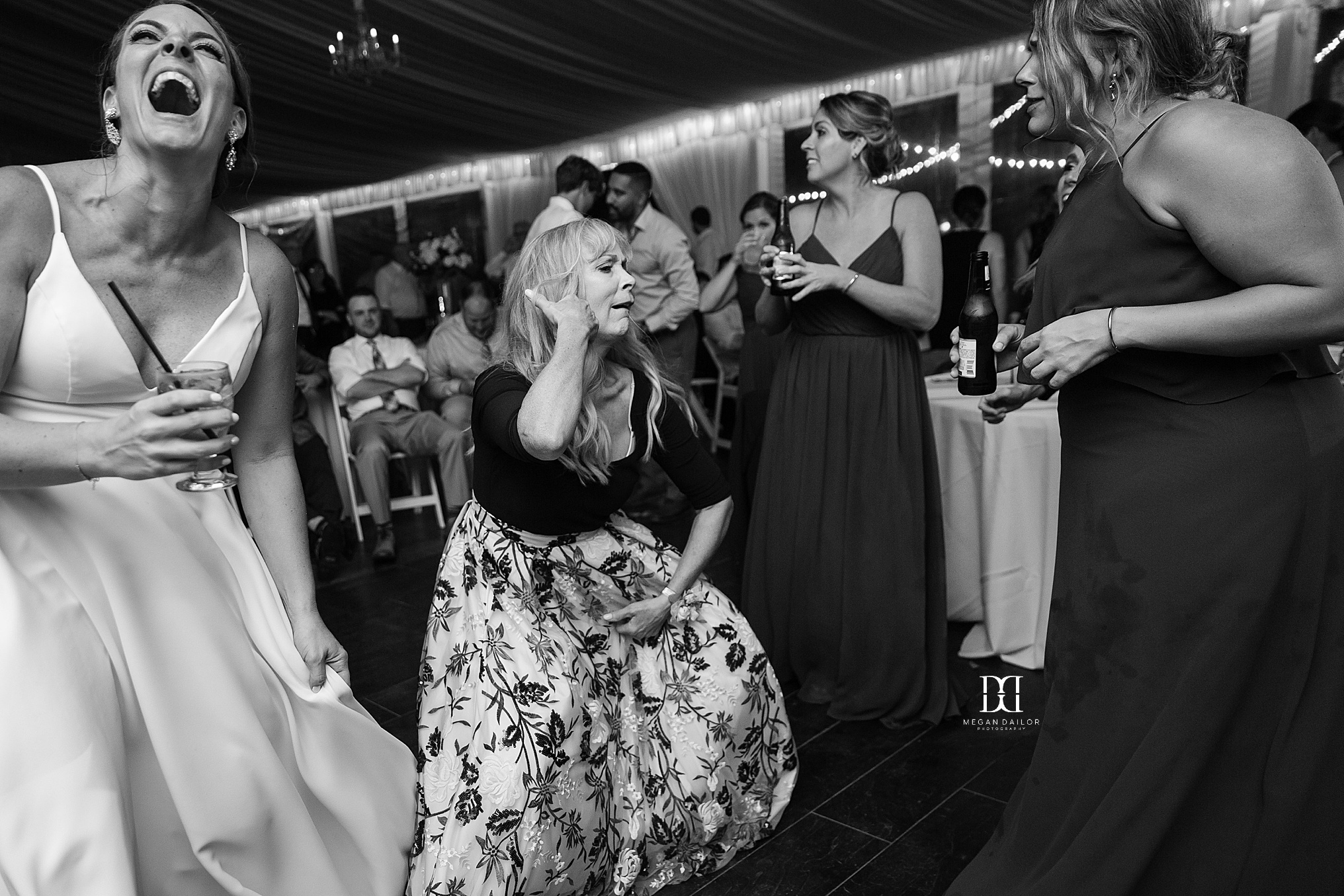 I always love the creativity of wedding guests trying to make a limbo or double-dutch happen. Connecting belts together, for instance. The commitment to fun is admirable, and I love it every time.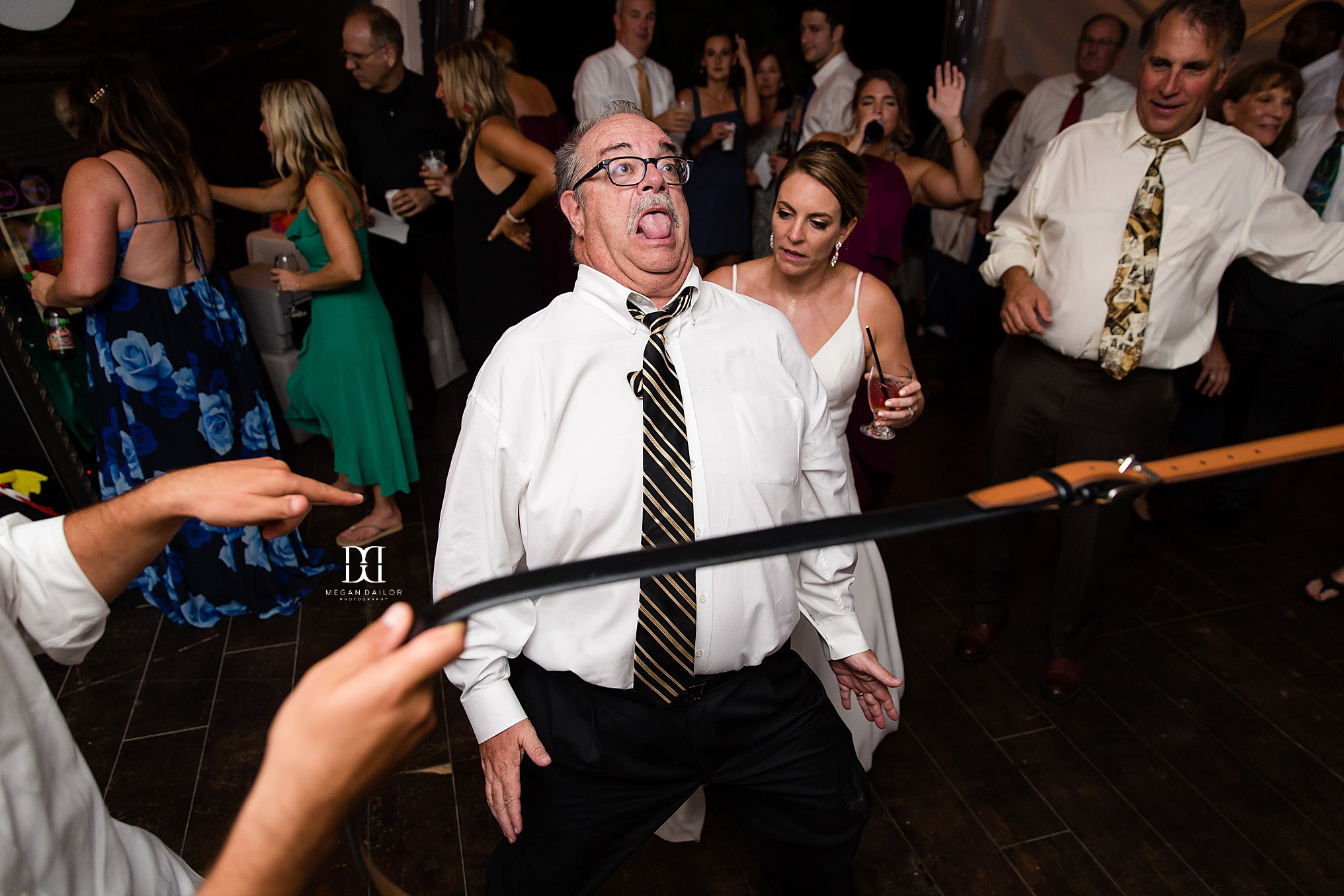 Happy wedding, Kelly and Billy, I had the most fun because you two are just the happiest, most in-love people ever!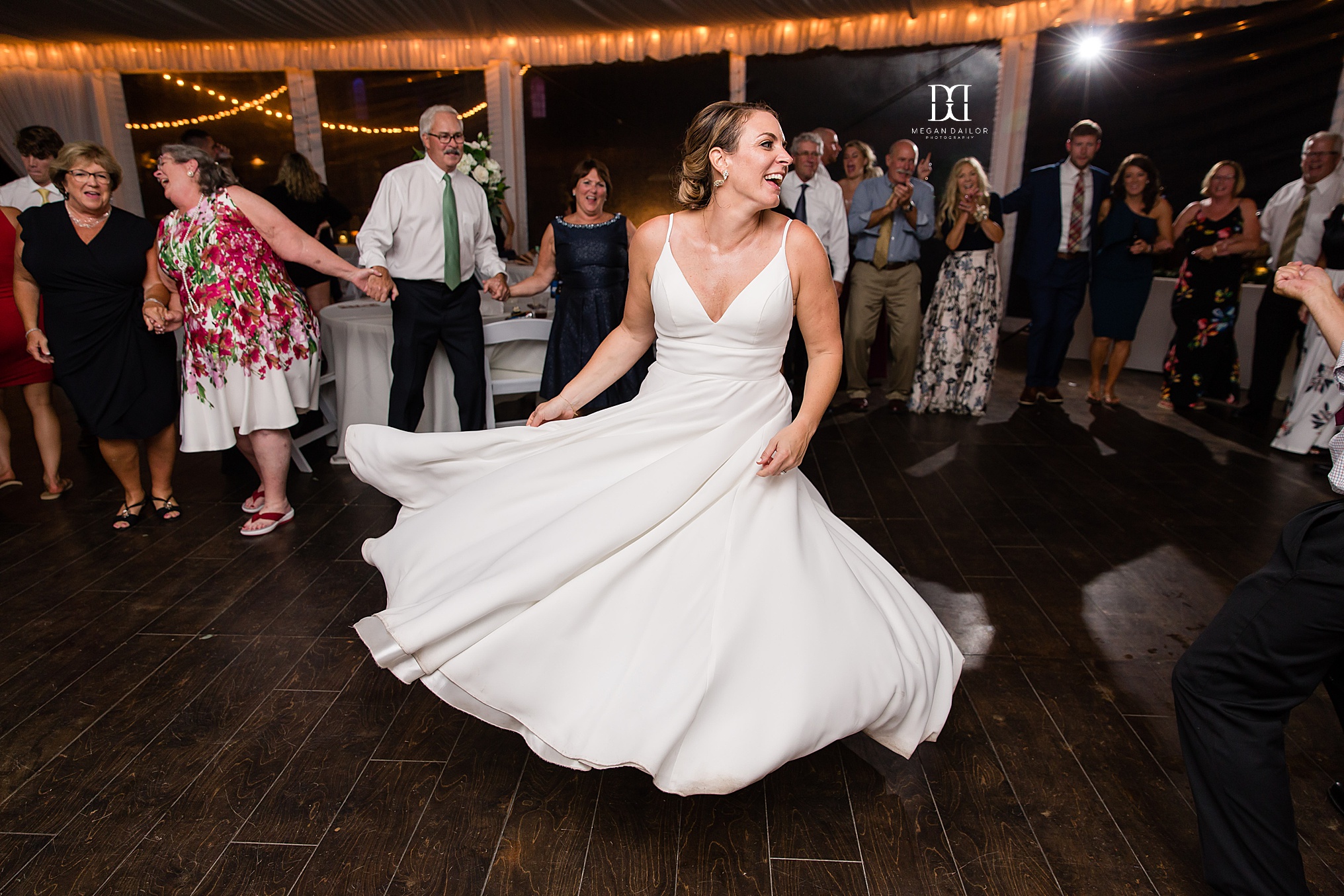 Sonnenberg Gardens Wedding Photos