Rochester Wedding Photographer
Lynn and Rob came to me via my friend and past bride, Holly, so I knew they'd be cool. When Rob asked at our first meeting (with a very serious face) what would happen if there was a bad reaction to the first look, I knew I kind of loved them. I was so excited we had such a perfect day for their wedding... could not ask for a better one!
I met Lynn and the ladies at Woodcliff for a few prep pictures, Lynn's dress from Stella's Bridal was a stunner! Have I mentioned how obsessed I am with Stella's? Gorgeous dresses, wonderful experience. I highly recommend them!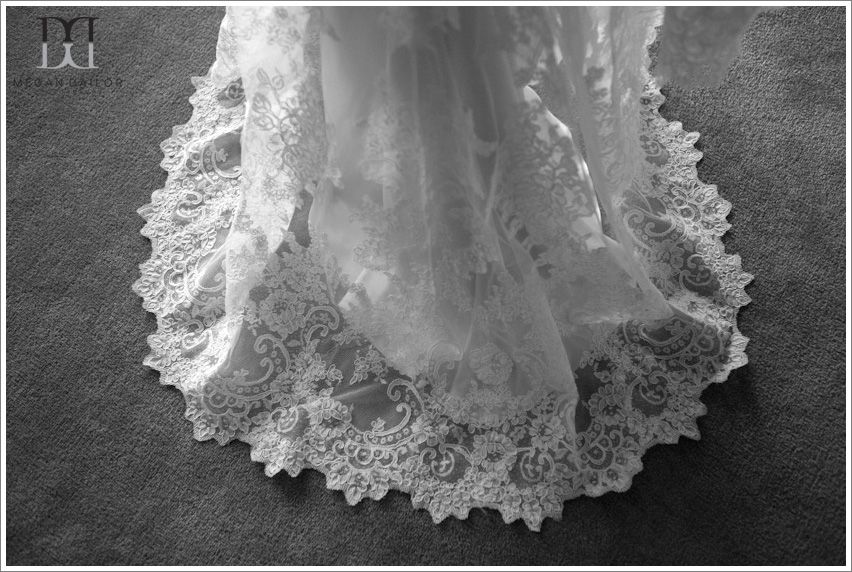 Love Lynn's sparkly wedding shoes!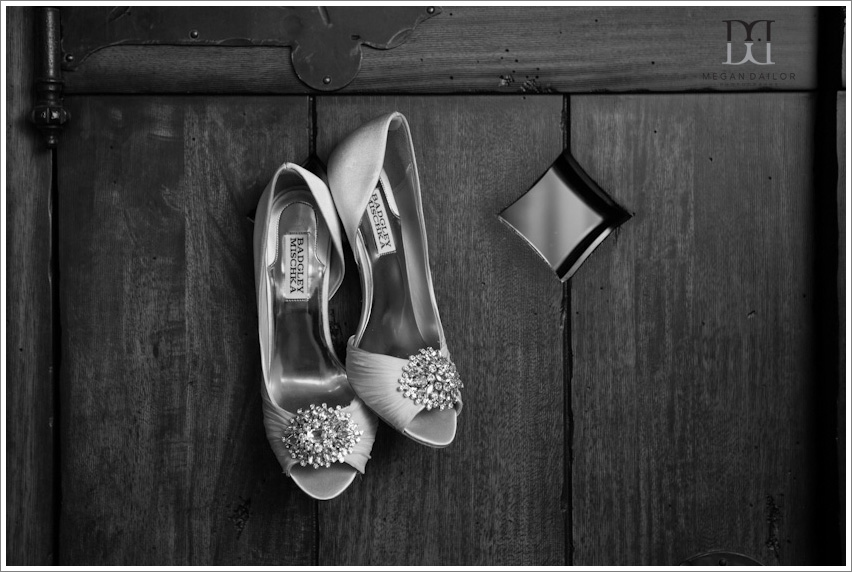 What a glowing bride! Lynn, you are lovely!

We headed to Sonnenberg Gardens for the first look. Such a sweet moment. Lynn and Rob were so happy they decided to see each other first, they said they would have both sobbed if they waited until the ceremony!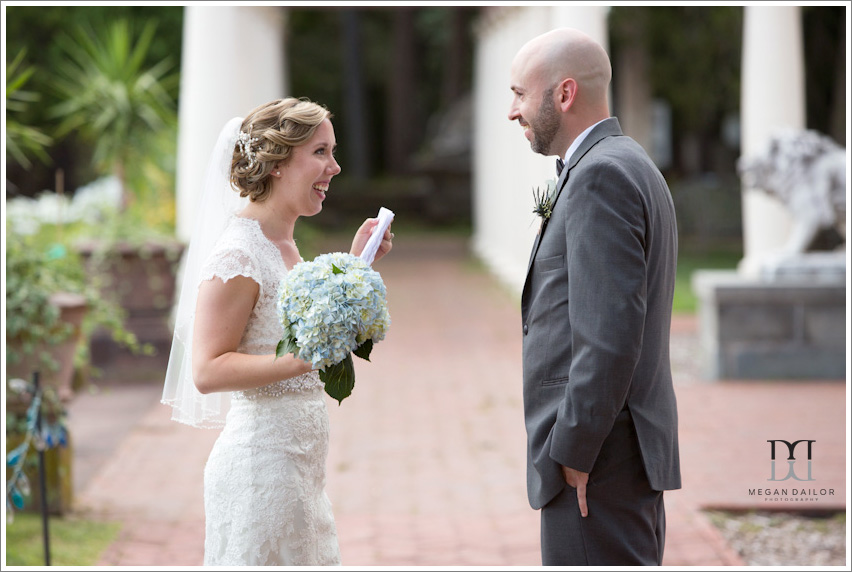 This portrait cracks me up! Rob is always ready for silliness and Lynn's reactions are the best. Such a great pair!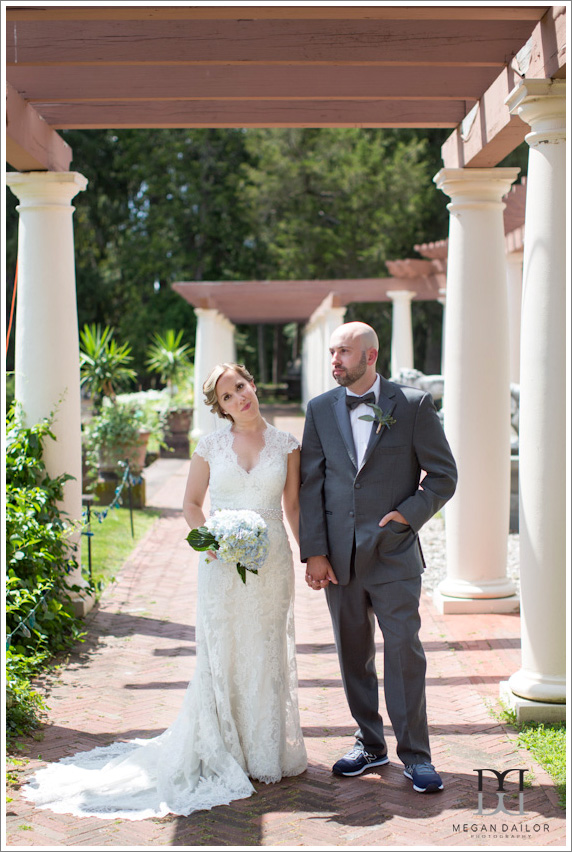 Could they be more adorably twitterpated? Nope.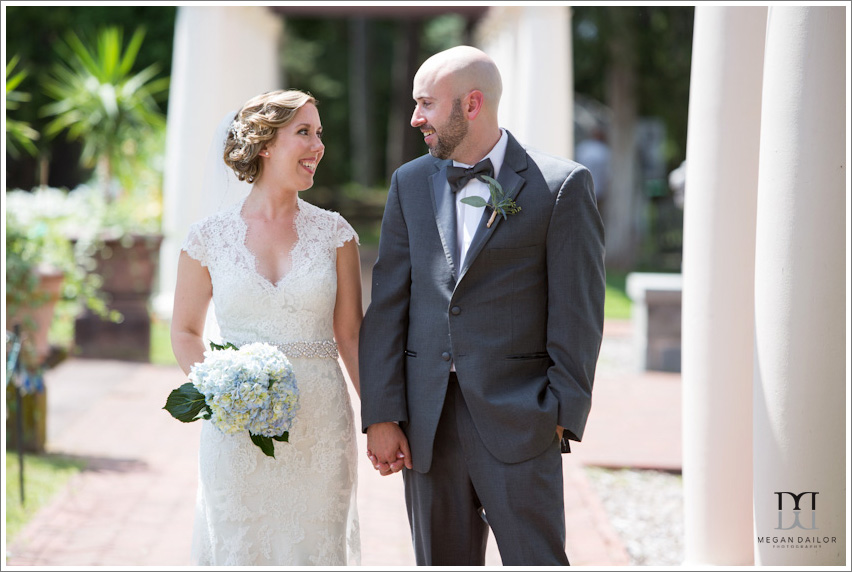 I love photographing around Sonnenberg! So beautiful.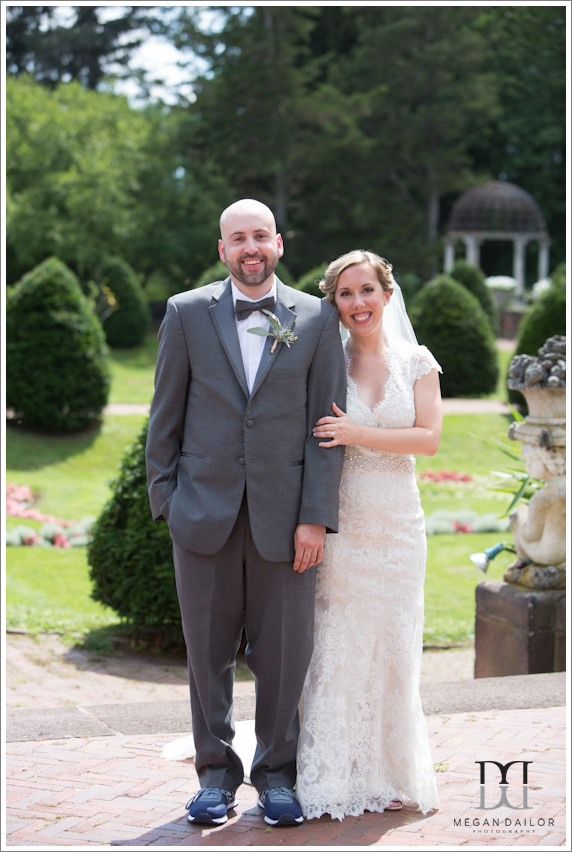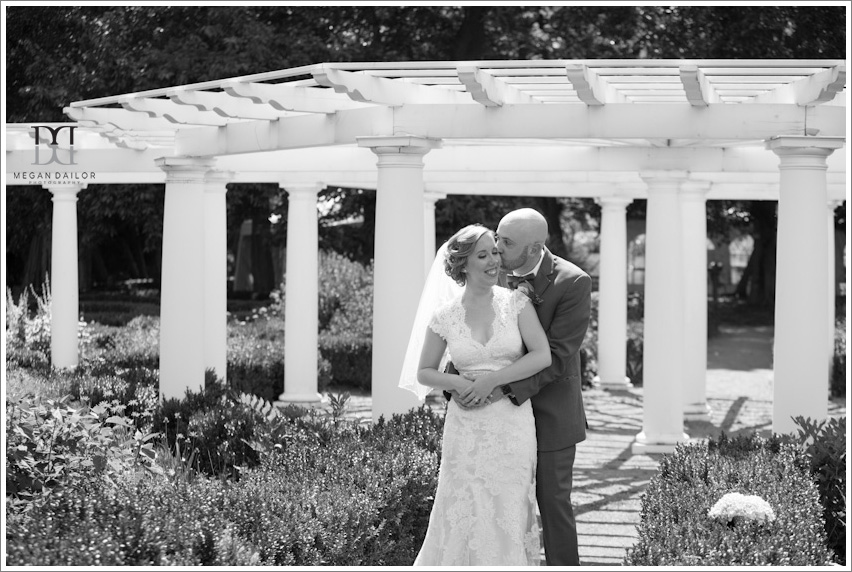 Those bridesmaid dresses tho... <3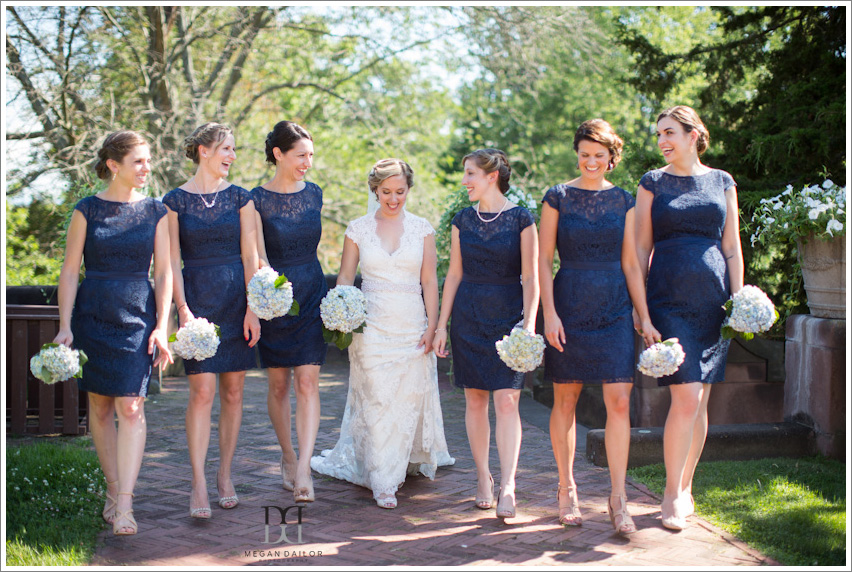 Lots of fun places to pose the wedding party at Sonnenberg. Steps! Columns! These things make me happy.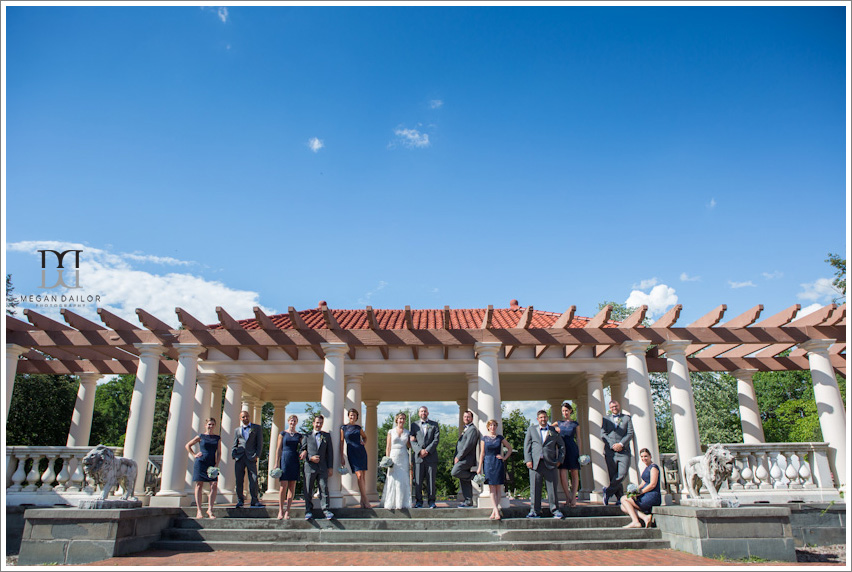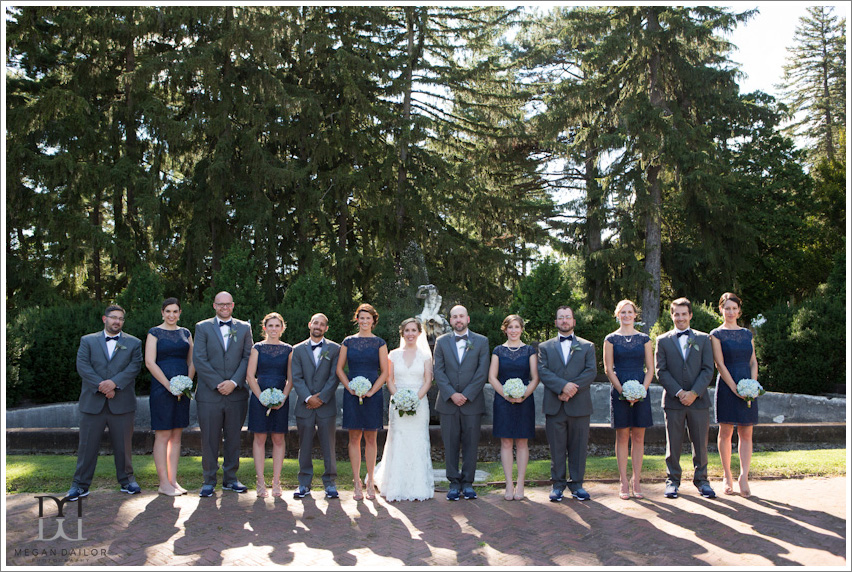 Ceremony time! Lynn's expression said it all! So excited to meet her groom up on the steps.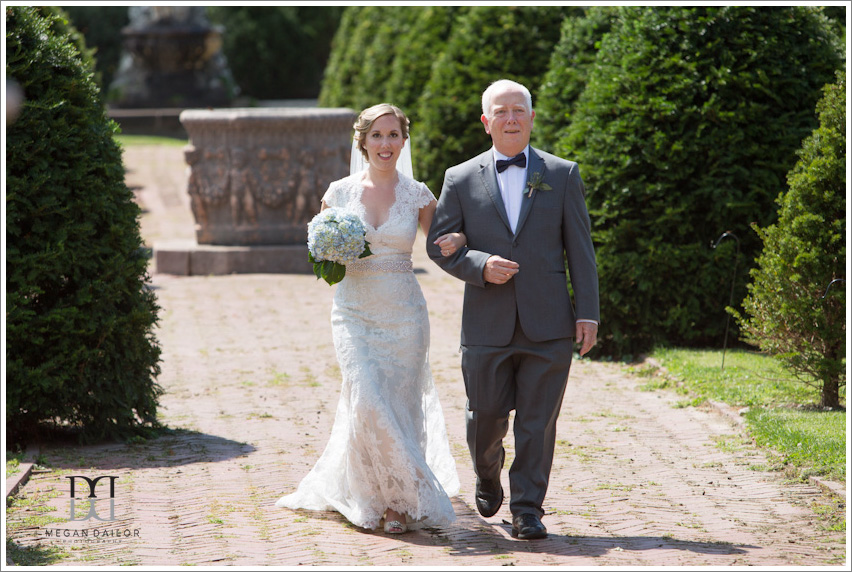 I was not kidding, what a beautiful day and a breathtaking spot to have a wedding ceremony!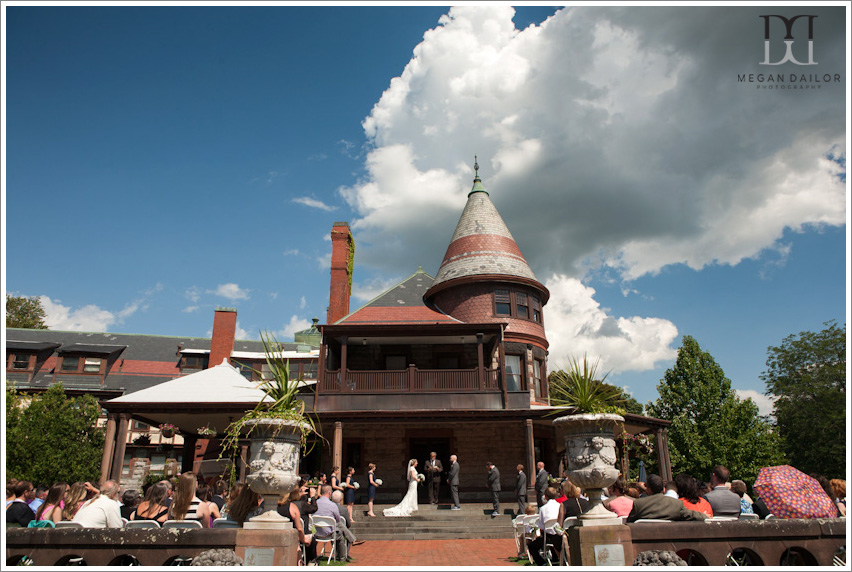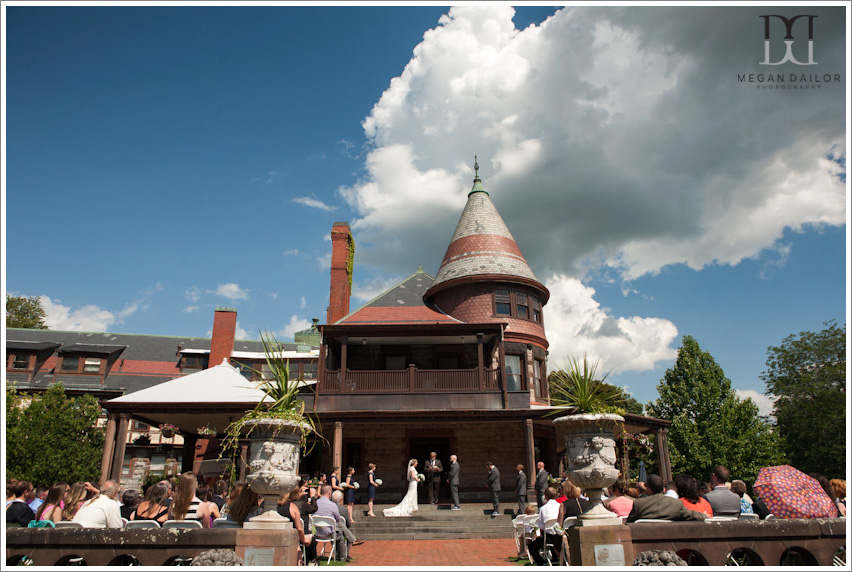 This embrace after the first kiss... swoon!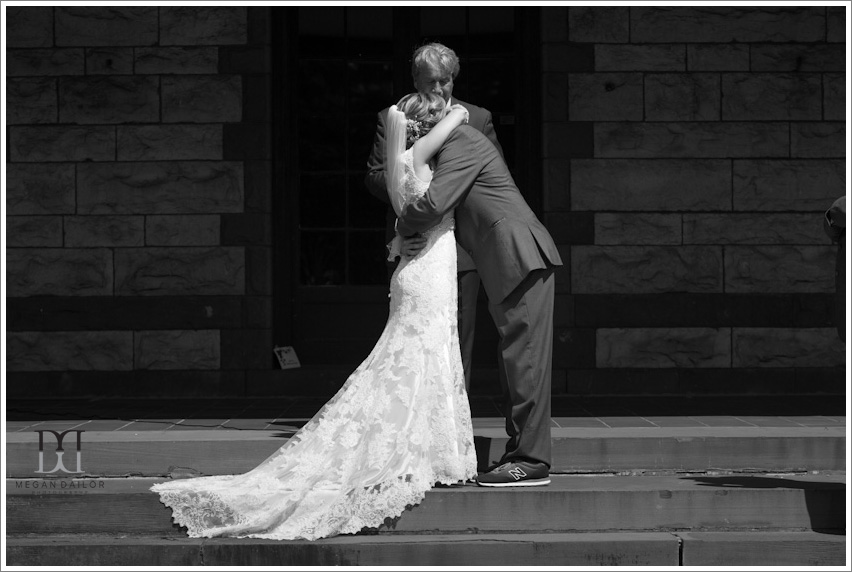 Love those faces!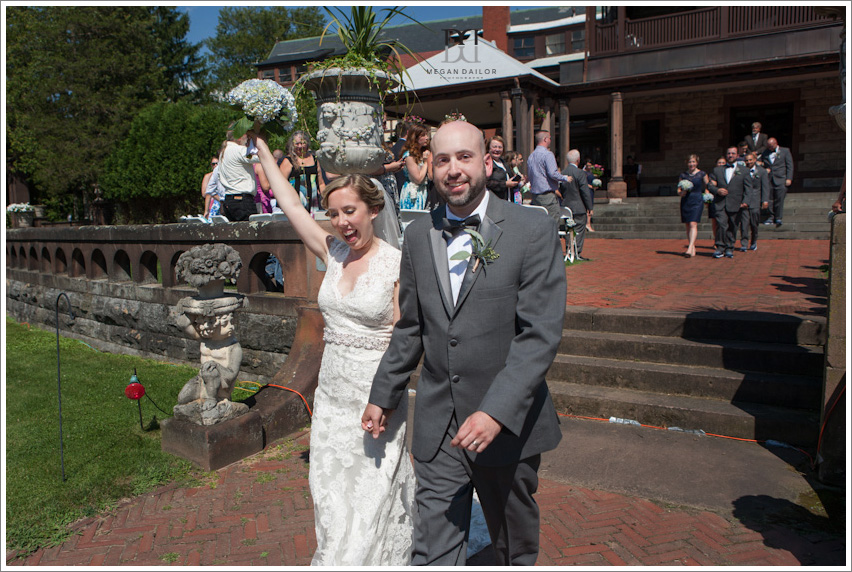 Once the ceremony and portraits were wrapped up at Sonnenberg, we headed to Ravenwood Golf Club for the reception. They had someone bring their adorable pup, Brody, for pictures. I absolutely love this! He is so adorable, and the three of them could not be a cuter family!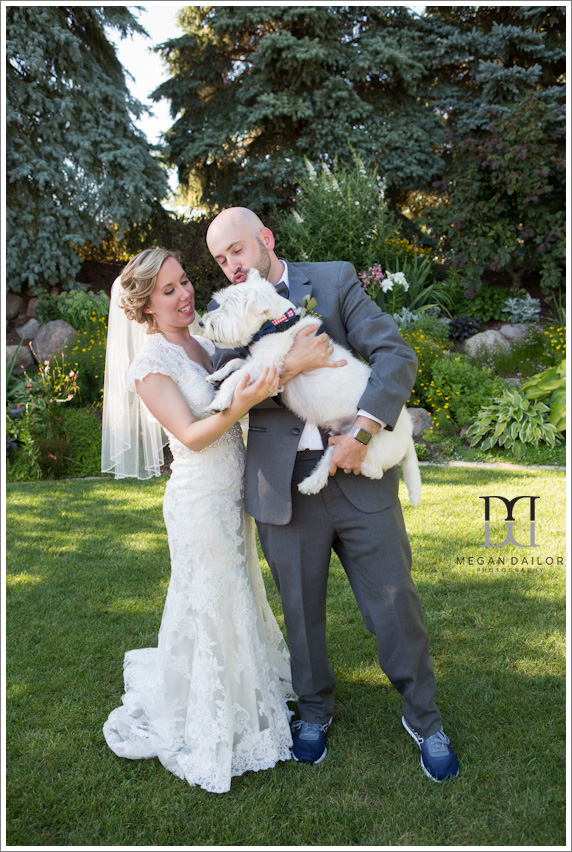 Lynn and Rob's first dance song, "The Luckiest" by Ben Folds was perfection. It really felt like they were in their own world for this dance. So romantic.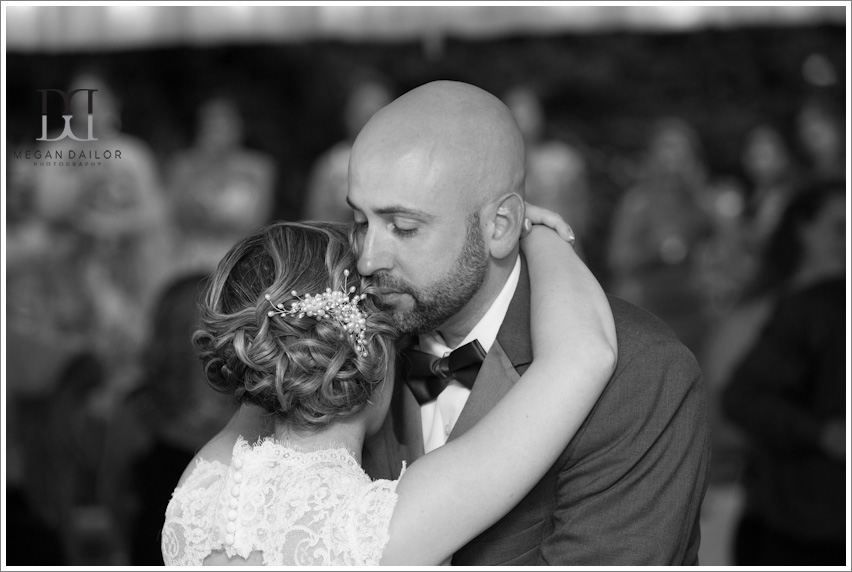 Once the dance floor opened up, many special things happened.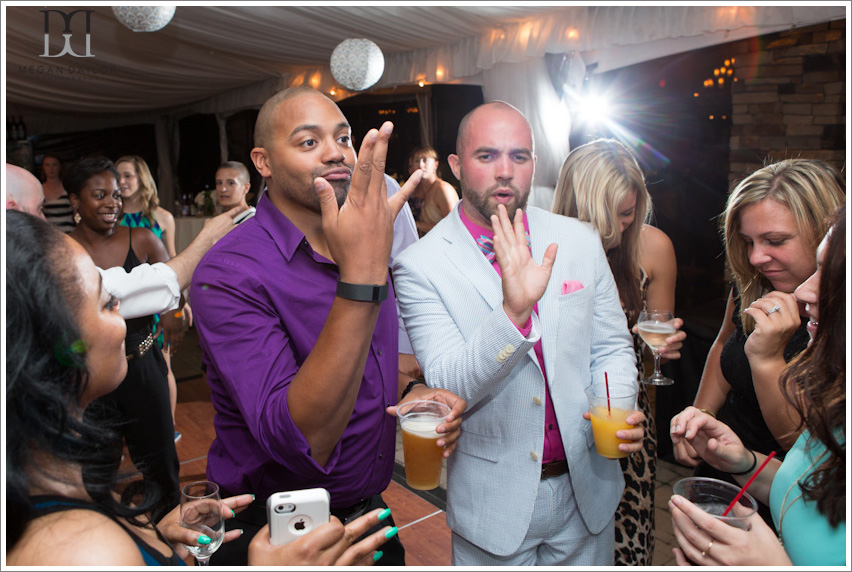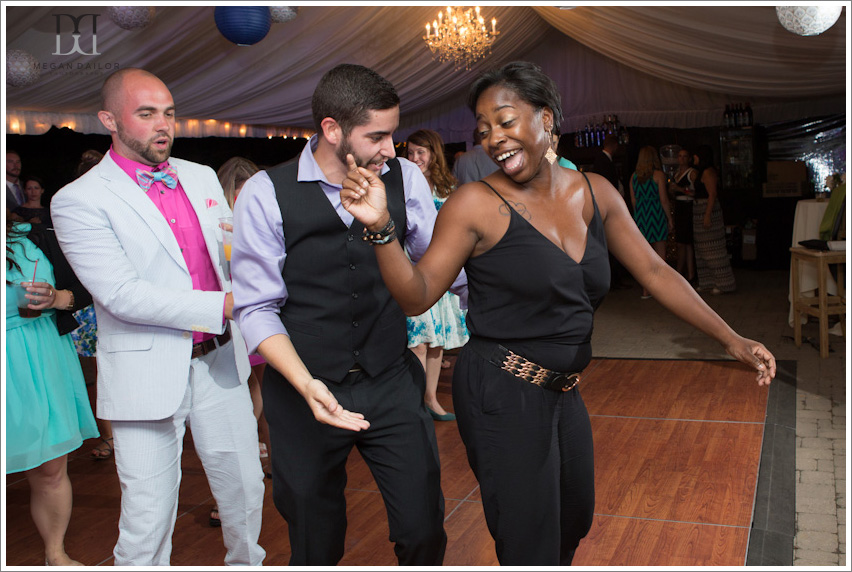 Even scarfy, the magic wedding scarf from Holly's wedding showed up! It really knows how to party.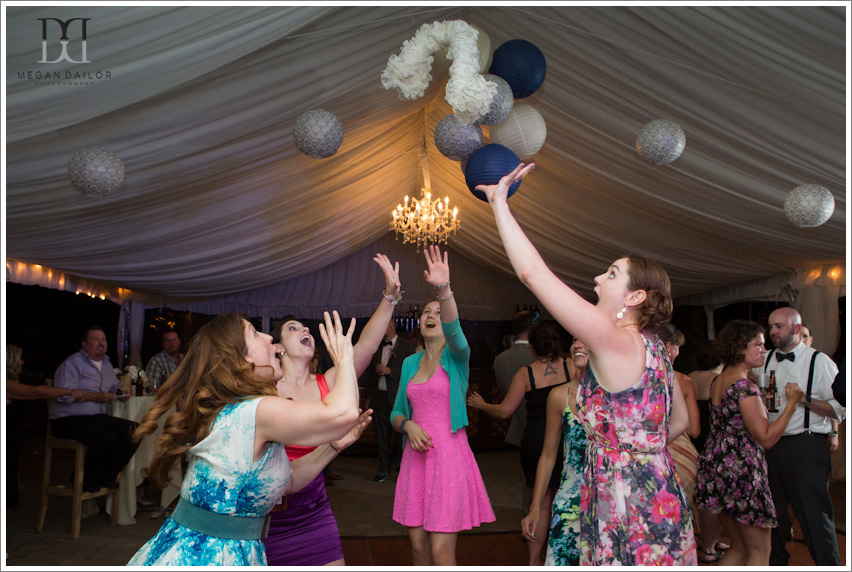 But I think the most special thing of all was when Rob rolled up his pants to reveal his knee high Buffalo Bills socks while dancing to "Shout"... this is the stuff MVPs are made of! Congrats Rob!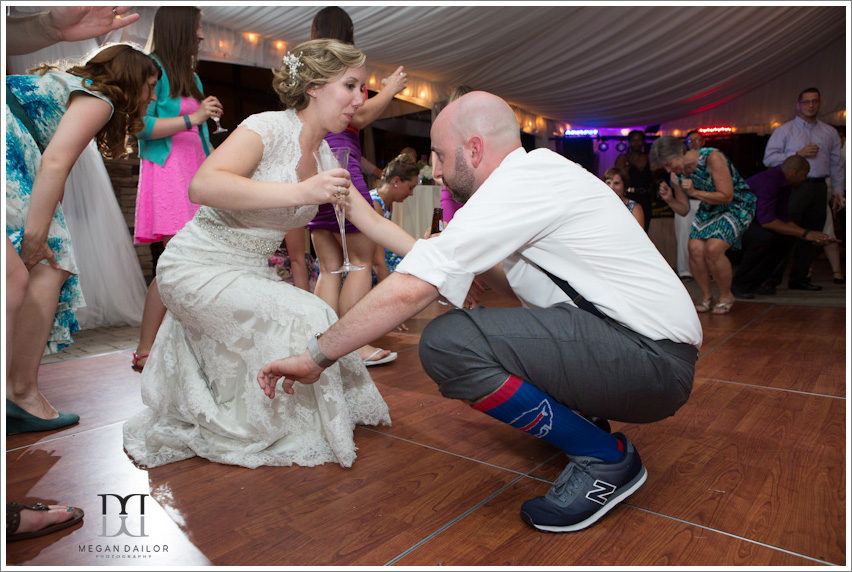 Bots bottin'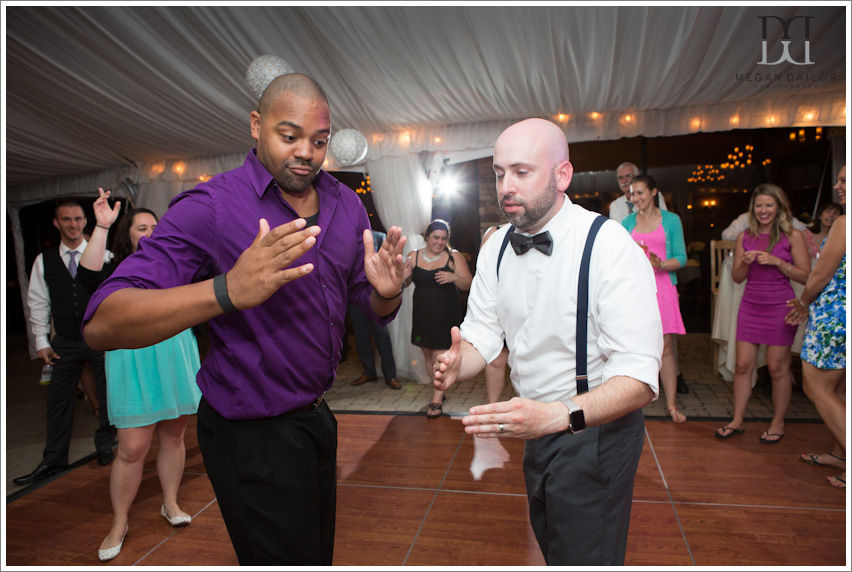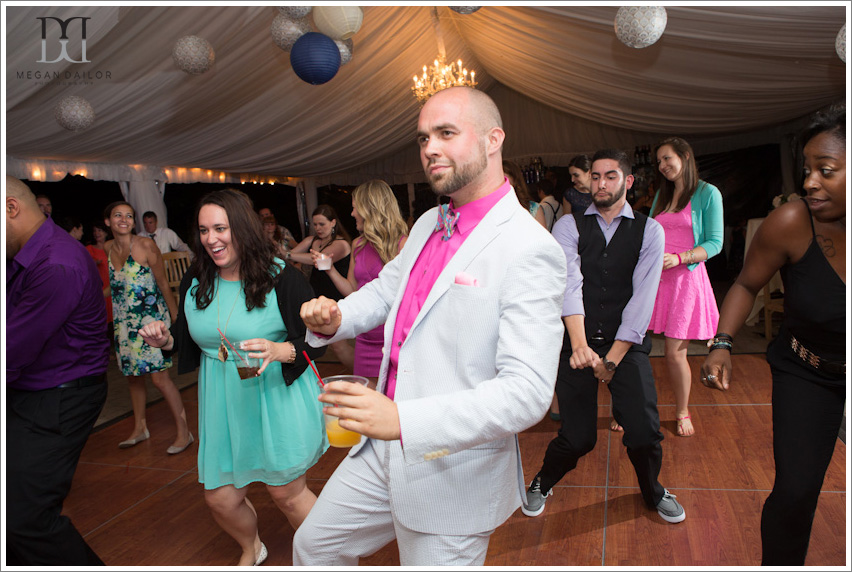 Rob's stepdad was ever so slightly reluctant to cut a rug lol.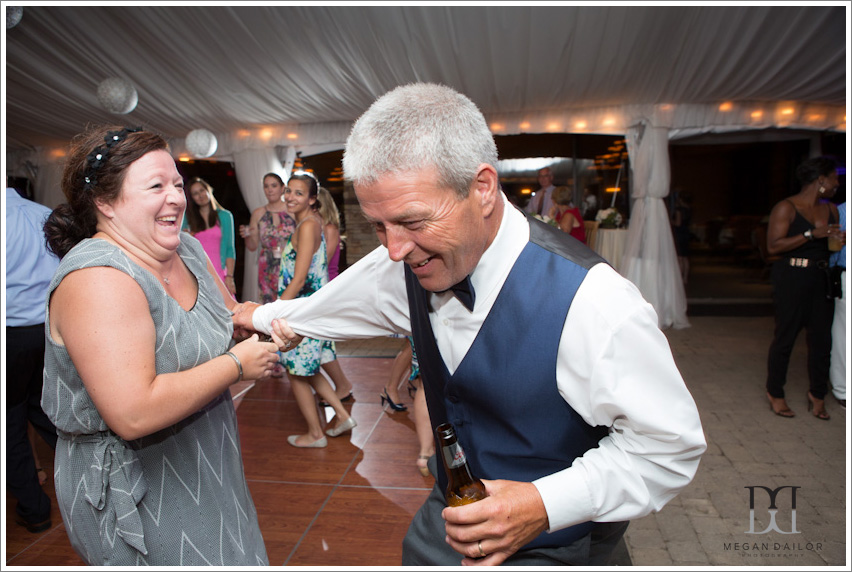 Worm time!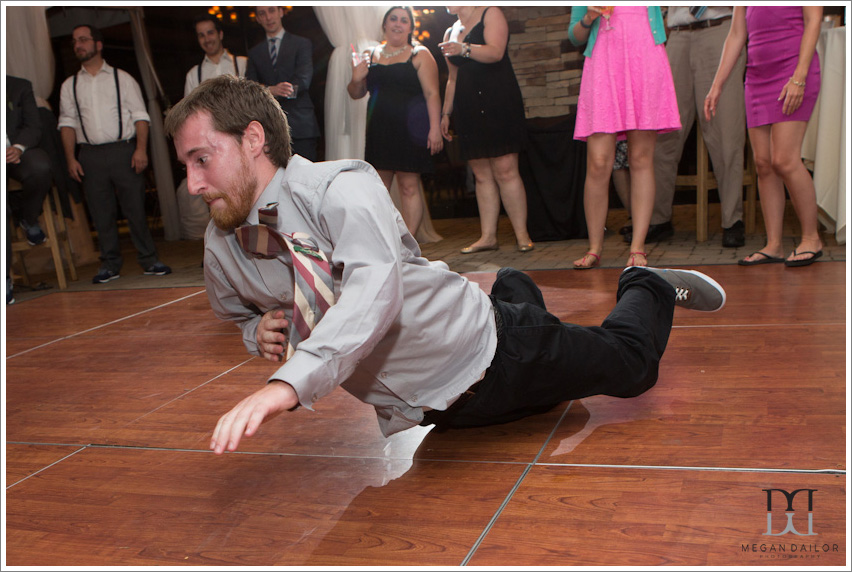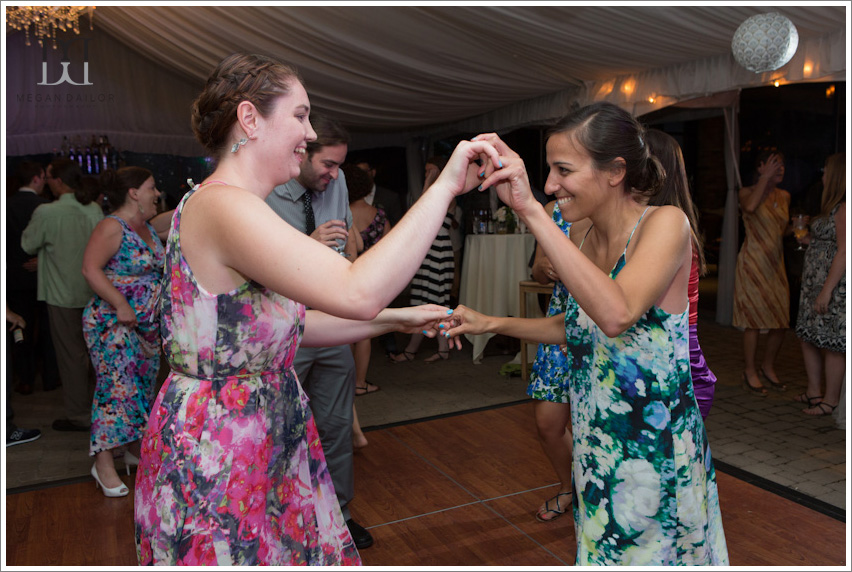 We headed out in the evening for a couple of quick shots with the blue moon, which got shy and tried to hide behind some clouds. So pretty though!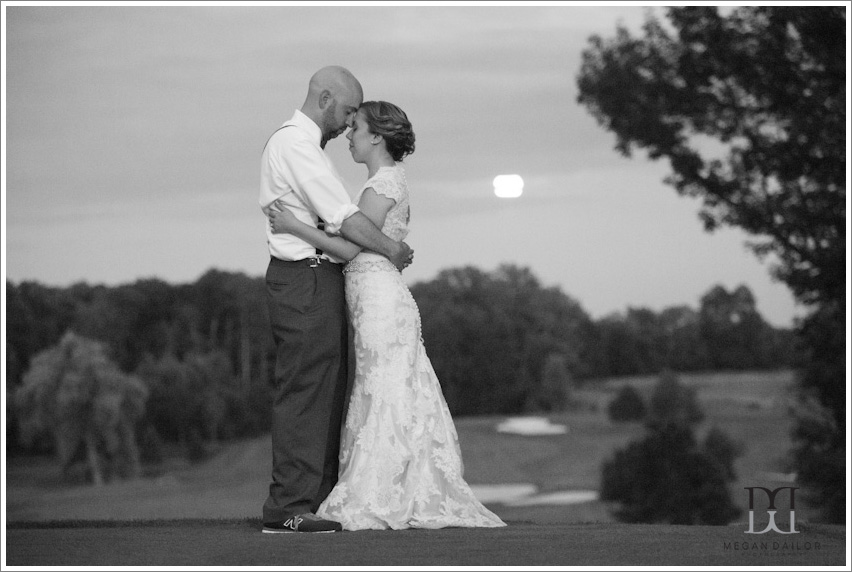 Thank you Lynn and Rob, I had so much fun with you and can't wait for Brody and Pepper to become best friends! 😀