Rochester Wedding Photographer-
Catherine and Brian's wedding was a long time coming, it was so exciting to finally have the day upon us! Catherine told me that they wanted to make sure I was available before they actually booked their venue- that is such an unbelievable compliment! I love working with people who are really excited about photography, it just makes it so fun! We had an extremely cold engagement session in early 2014 but it was a lot of fun- I almost fell into a giant pile of cacti, we got to become best friends with some button quail (mostly we just stood near them) and we saw the most terrifying clown statue just watching us from an upper level window. What would the wedding have in store for us after all that?!
Well, first of all... total, stunning deco loveliness. I loved Catherine's red lip!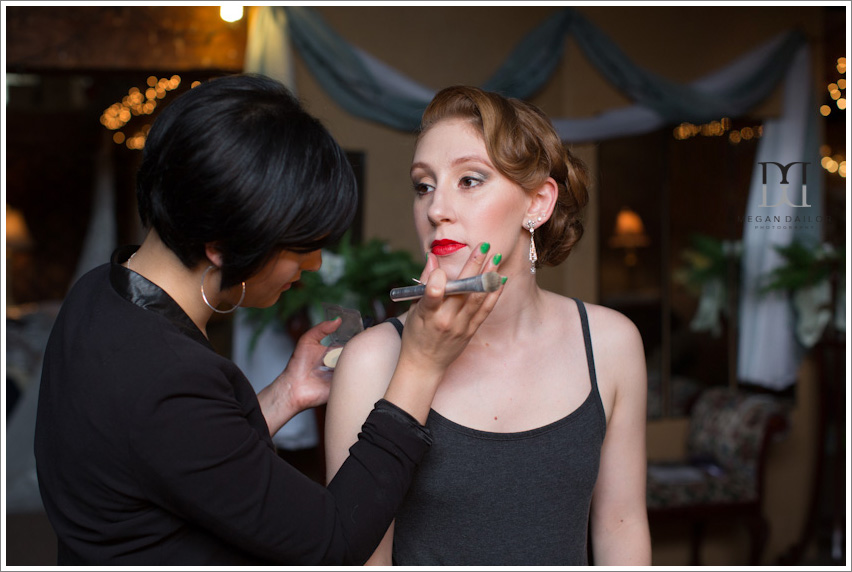 The first look was so sweet. Just so happy.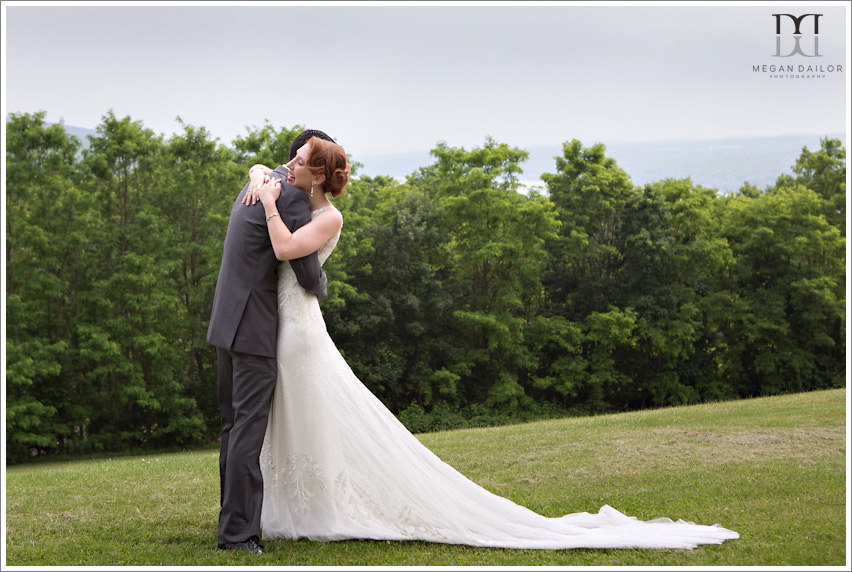 Look how great these two look together.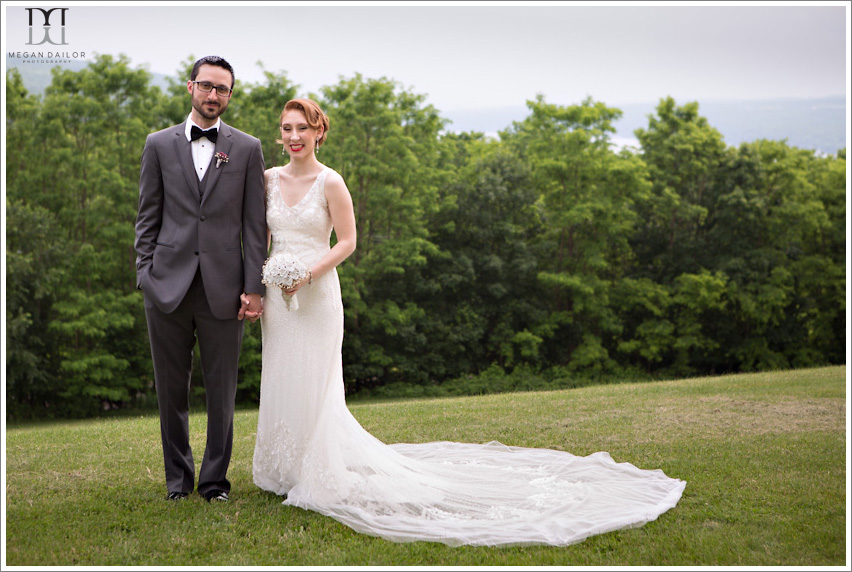 And the gorgeous view at Esperanza Mansion doesn't hurt either.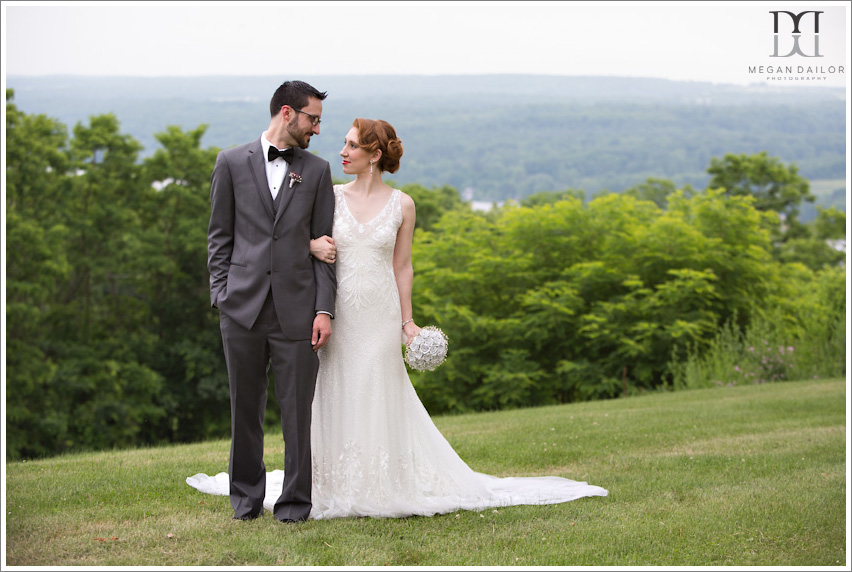 We did have one minor calamity- I accidentally posed Catherine directly on top of a very active, hidden ant hill. Fortunately, she laughed it off pretty quickly once the ants were shooed away. Love their contagious laughter!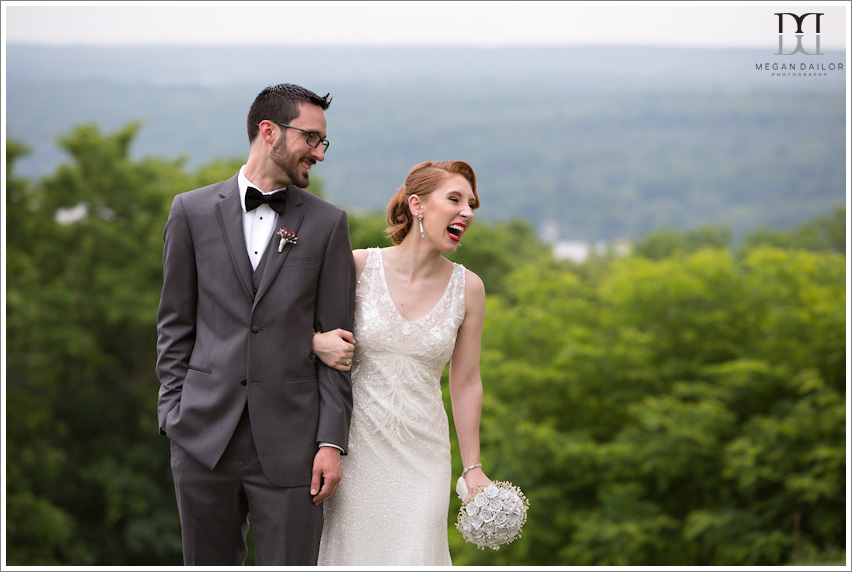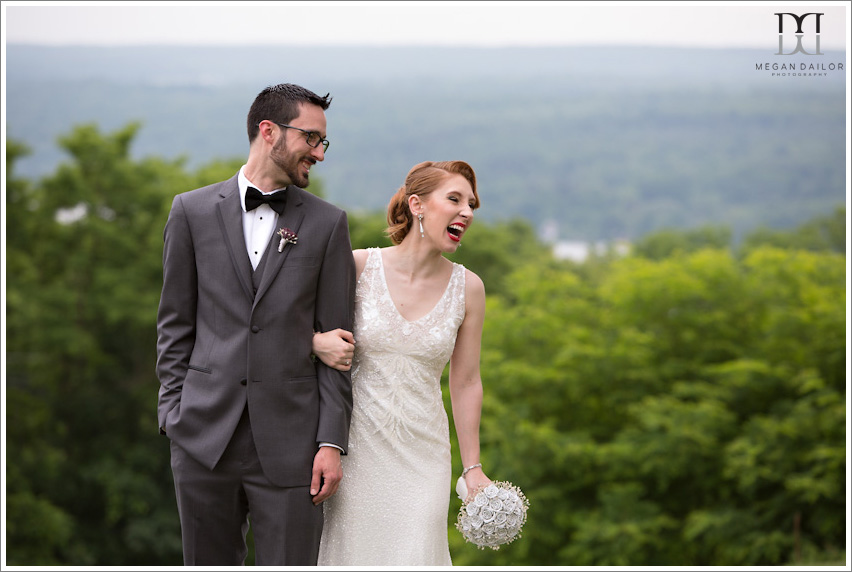 I'm going to pretend that our engagement shoot taught them everything they know about posing and looking crazy cute in pictures.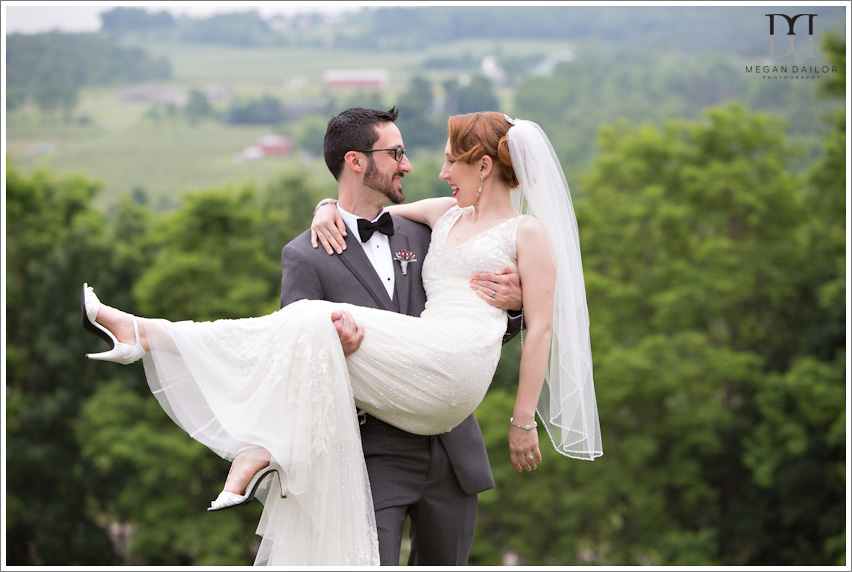 I love the look of Esperanza. Such a beautiful, classic place to get married!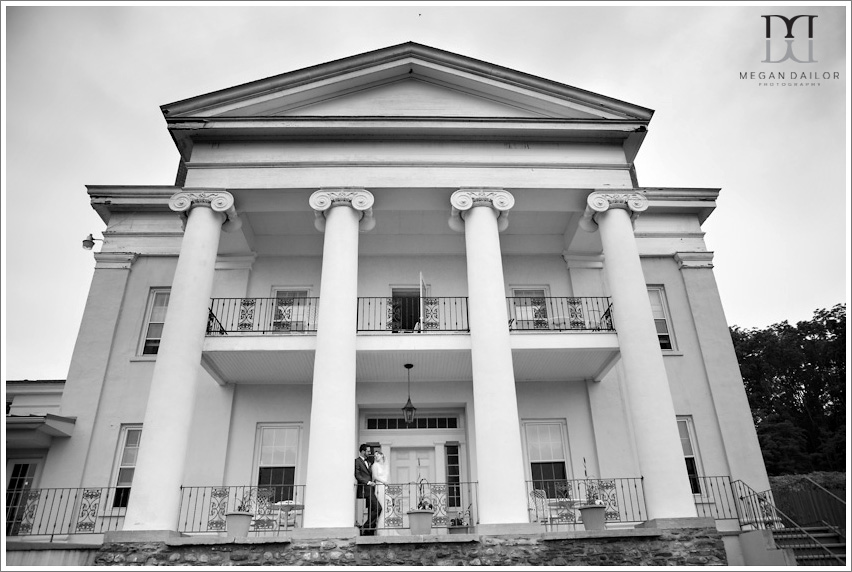 The wedding party had a pretty good time with each other as well. Easygoing crew!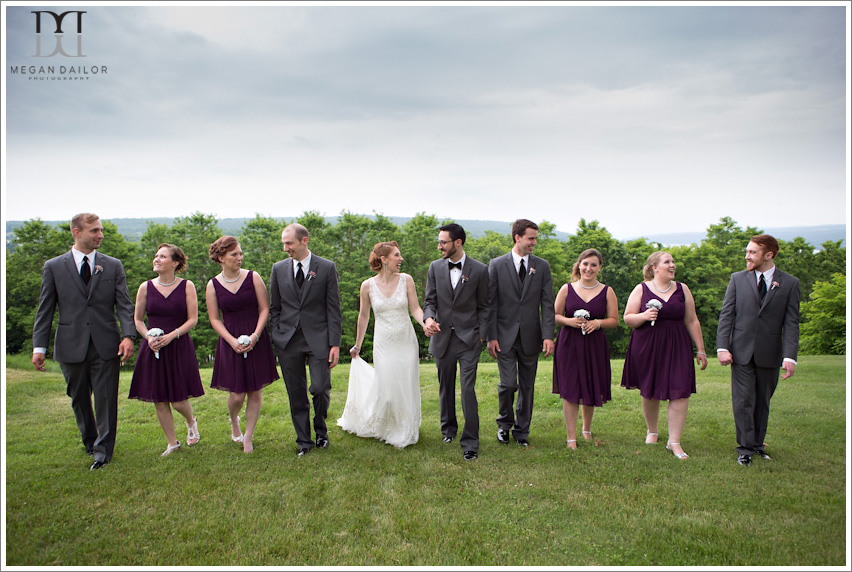 The ceremony was lovely.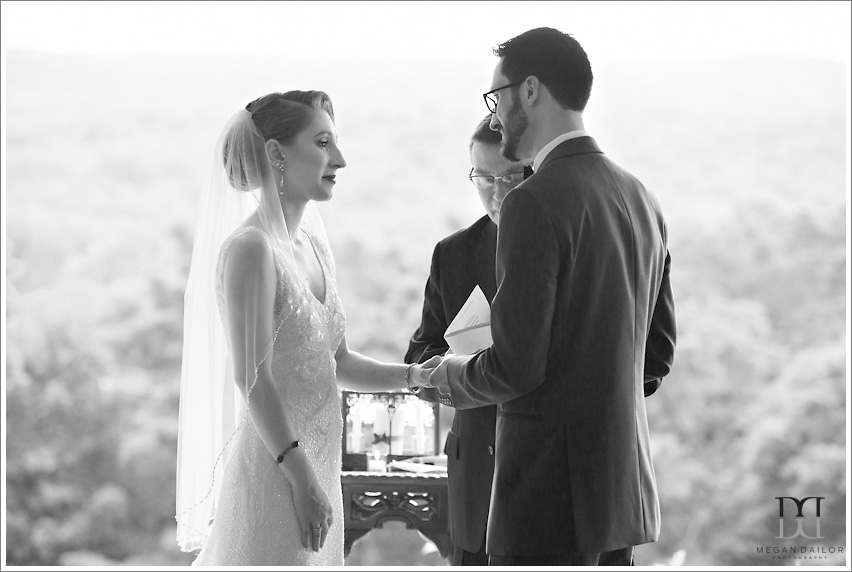 Hooray!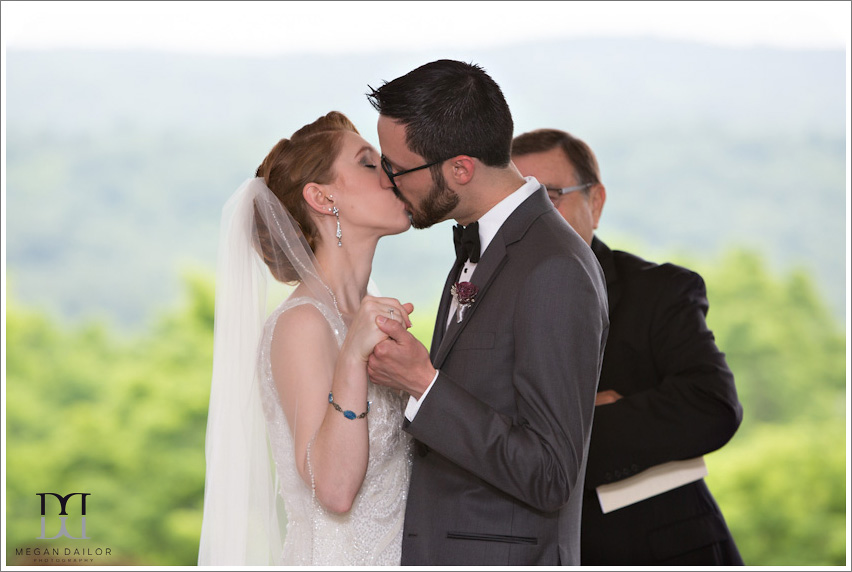 We need to discuss these details. Ok, first of all, Catherine made all the bouquets and boutonnieres by hand... those are all tiny beads. Each petal of each flower. The delicate baby's-breath-like wires with more beads on them. I cannot imagine. I believe it took her about one day per flower! They were so gorgeous and intricate! The wedding had an overall Art Deco theme, look at that stunning cake from Premier Pastry! I can't stop looking at it. It is so fabulous! Catherine also made the wedding favors very personalized- they're scientists so the favor boxes were all designed to look like the periodic table! Loved it. They were also filled with gummy bears, which are a favorite of theirs! Catherine's vision came alive beautifully in Esperanza's ballroom!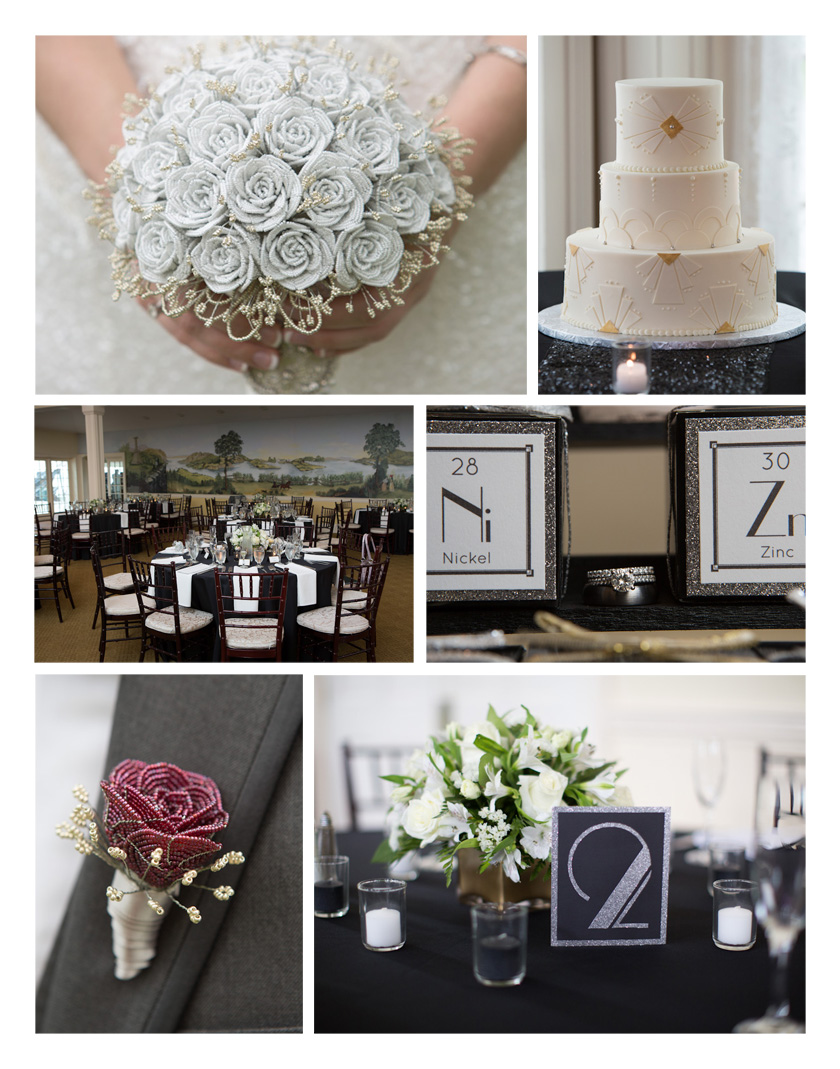 This is the kind of thing I like to see all day. Genuine laughter and happiness!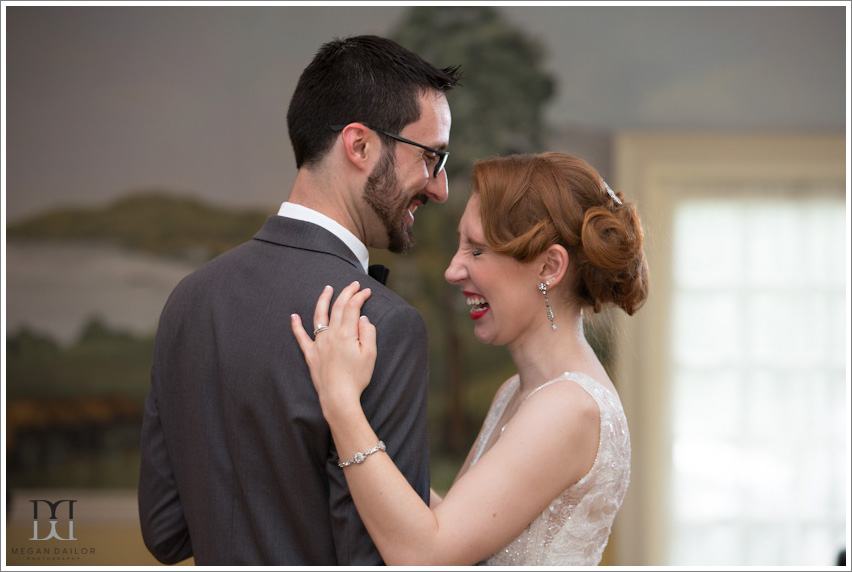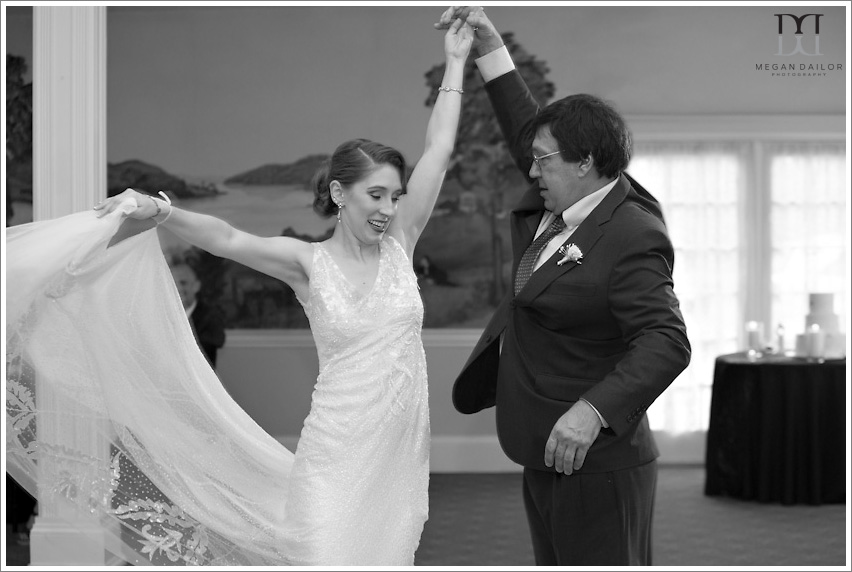 Ah the cake cutting was a bit of a scene... Catherine is cracking up because Brian's initial cake cutting was about 3 nanometers wide. He clearly thinks that is a reasonable serving of cake though. I'm with Catherine on this one!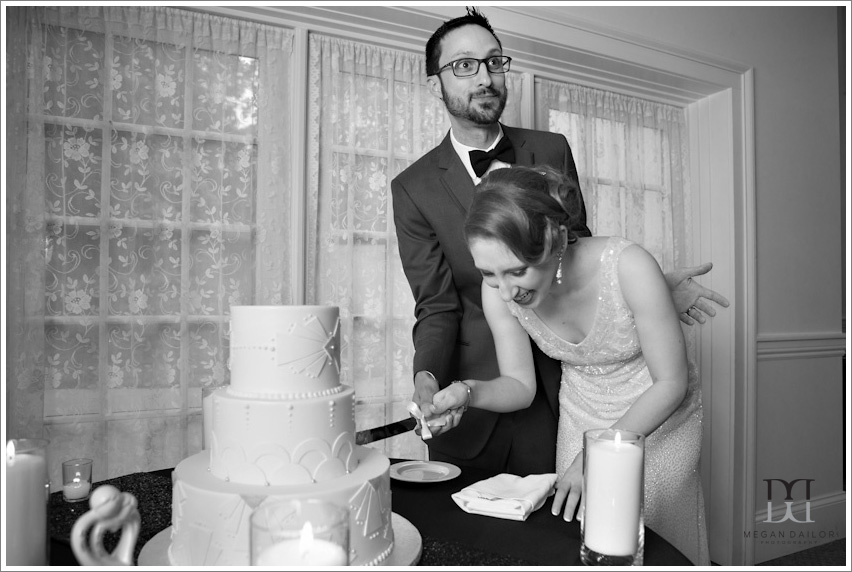 Brian's expressions are the best. Actually I love all the faces in this picture! I wish I could remember which question was being asked at this moment!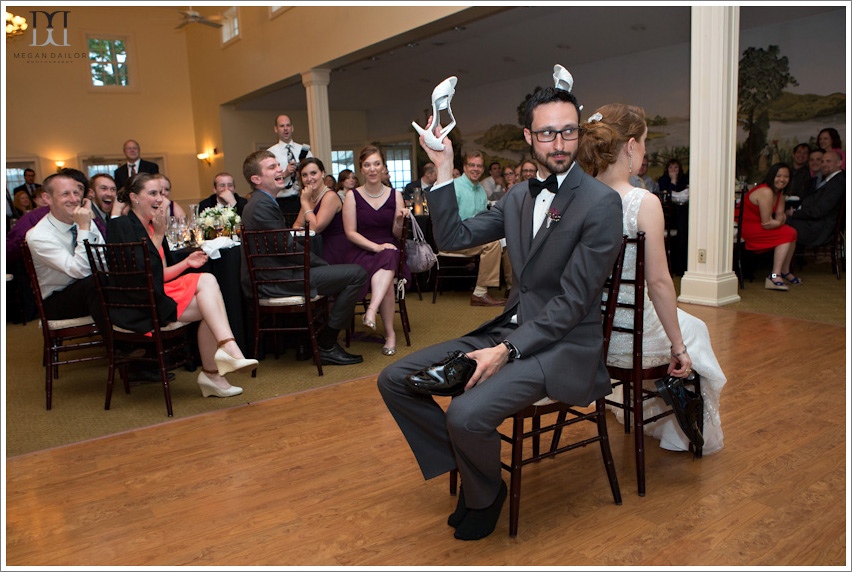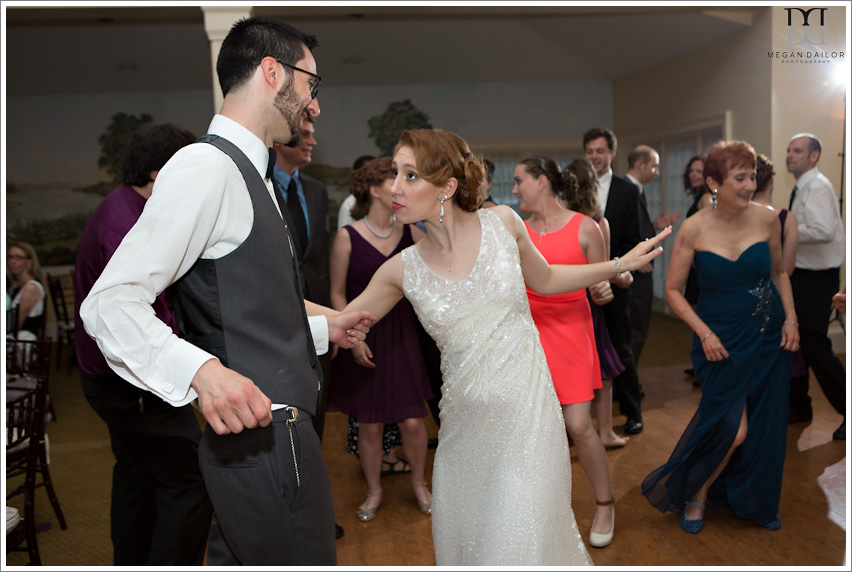 Originally, best man Russel was in the lead for Wedding MVP with this sweet, sweet leg axe.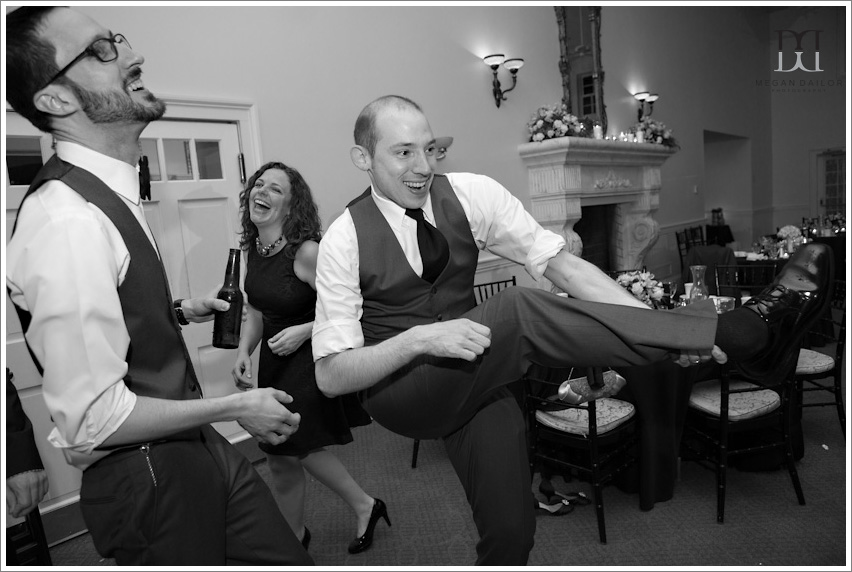 However the ringbearer snuck  in and poached the title with this incredible expression during a windmill lesson... I mean, he's definitely having a holy moment with the rock gods here, right? LOL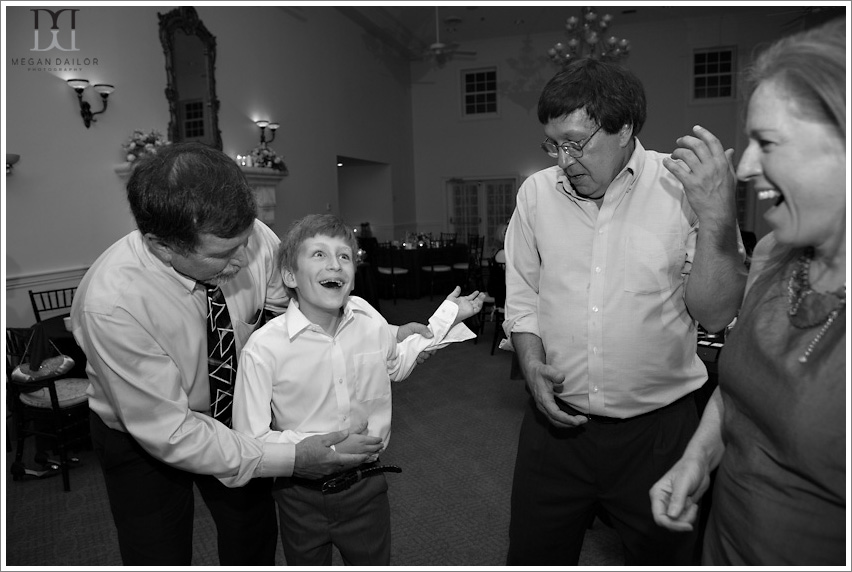 Everyone had a great night!
Then Catherine went for a quick costume change... another gorgeous 1920's inspired dress!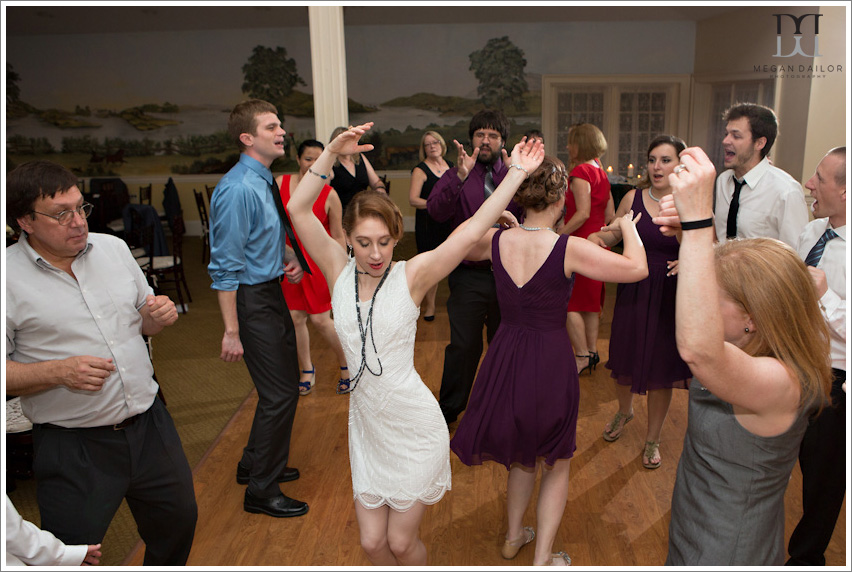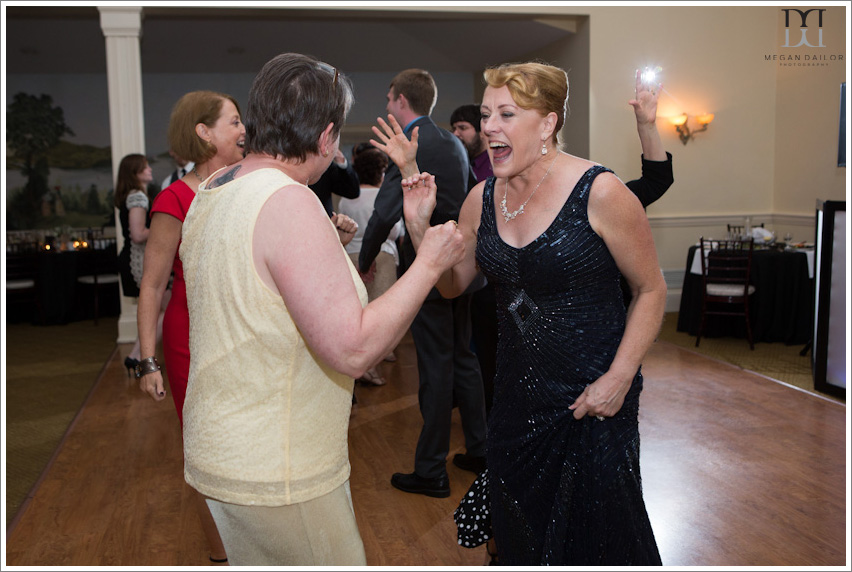 Look at all these happy faces!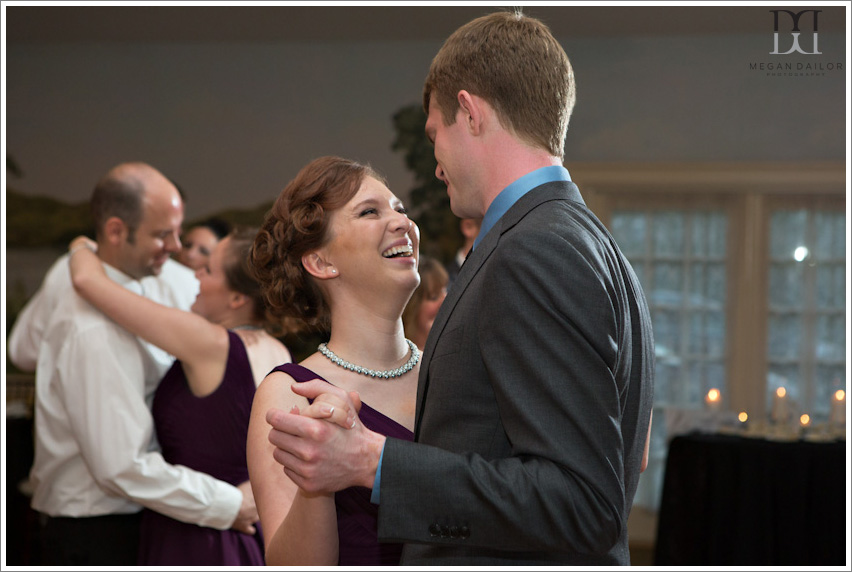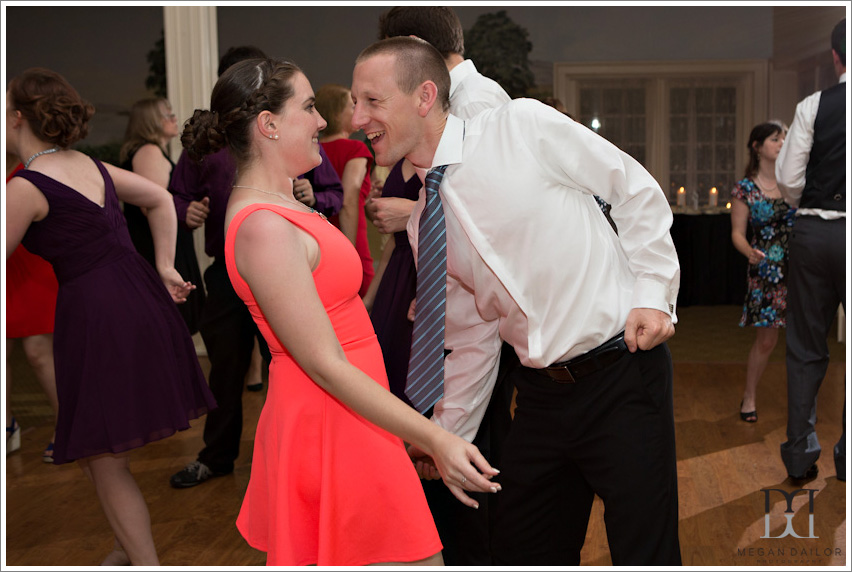 Thank you so much for inviting me to photograph your day, Catherine and Brian... it was an honor!
Megan Dailor - Rochester Wedding Photographer