Heron Hill Wedding
I had been waiting for Kaitlin and Matt's beautiful Heron Hill wedding for so long! These two met at triathlon camp... yep. They are both professional triathletes! When Matt's mom first told me that I was blown away. I have been a spectator for an age grouper at Ironman and it was one of the most incredible experiences ever. I can't imagine actually being there to support someone who is running in the top tier of the race... I kind of felt like I was in the presence of rock stars all day. We had such a fun and happy day, I am so glad I could be there to capture it!
Kaitlin's dress is so flowy and beautiful... perfect for a winery reception!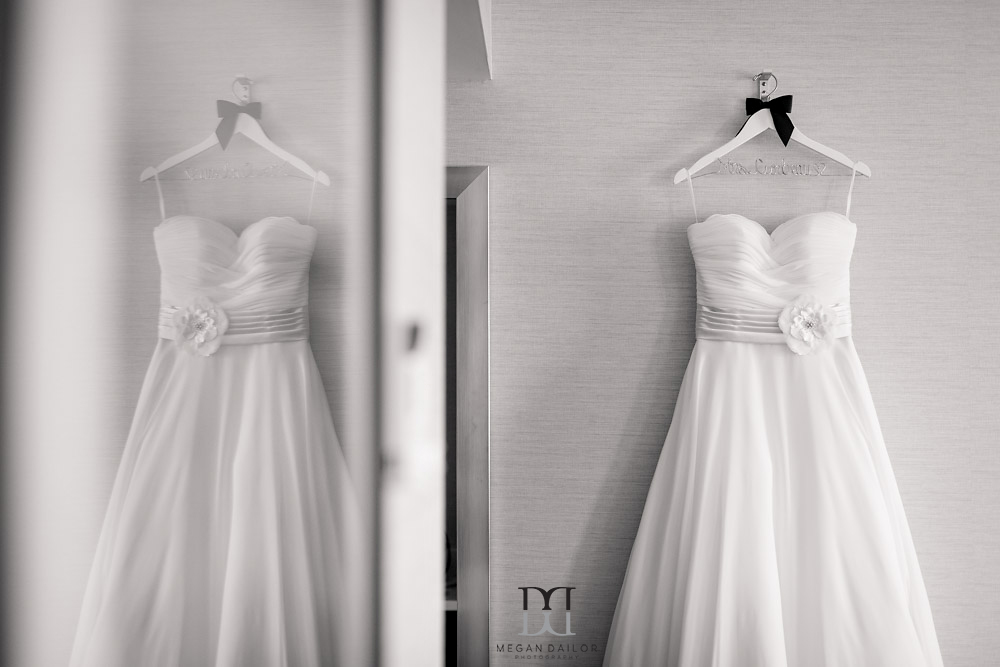 I loved their invitation suite (which was designed by Matt's sister, Missy Shipman)... It is so fun to put together these little vignettes with jewelry and other important details. Love those David Tutera earrings!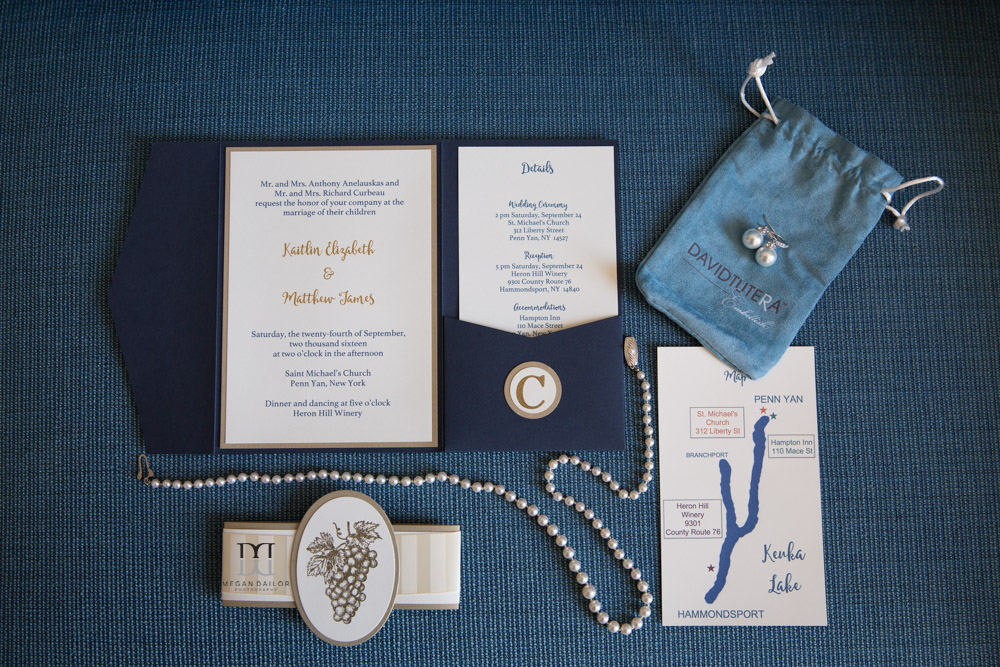 Kaitlin's sweet nephew Grant really stole the show in the morning... how adorable is this moment? I would kill for a picture of my little niece and nephews looking adoringly at me like this ha ha... I might have to tape Paw Patrol pictures to my face to make it happen though! Don't think I won't do it.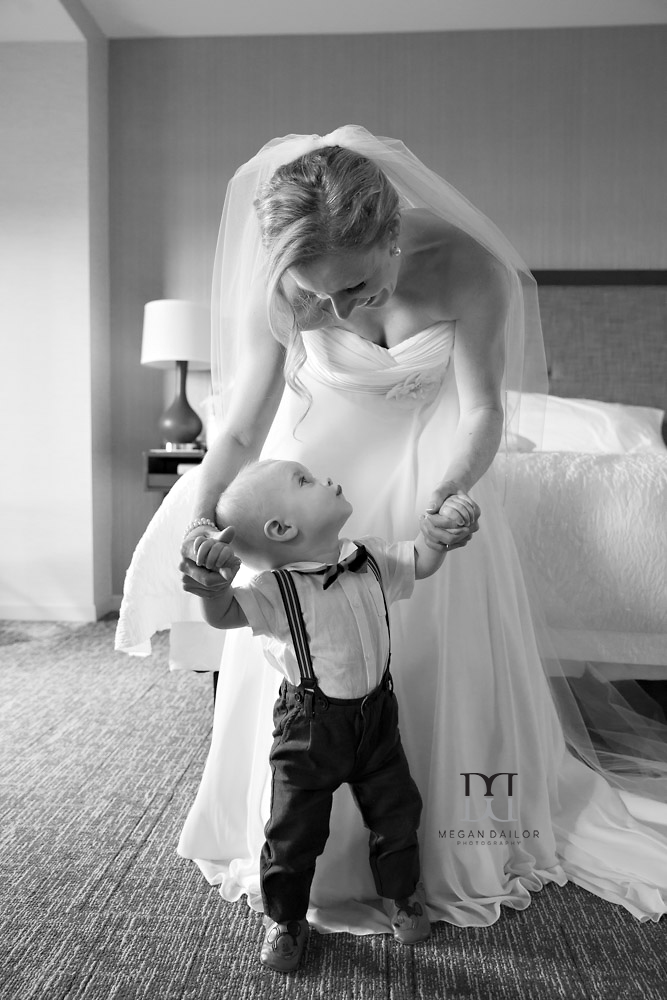 I feel like I make Jill's face like 100x a day, just such a cute little sister moment.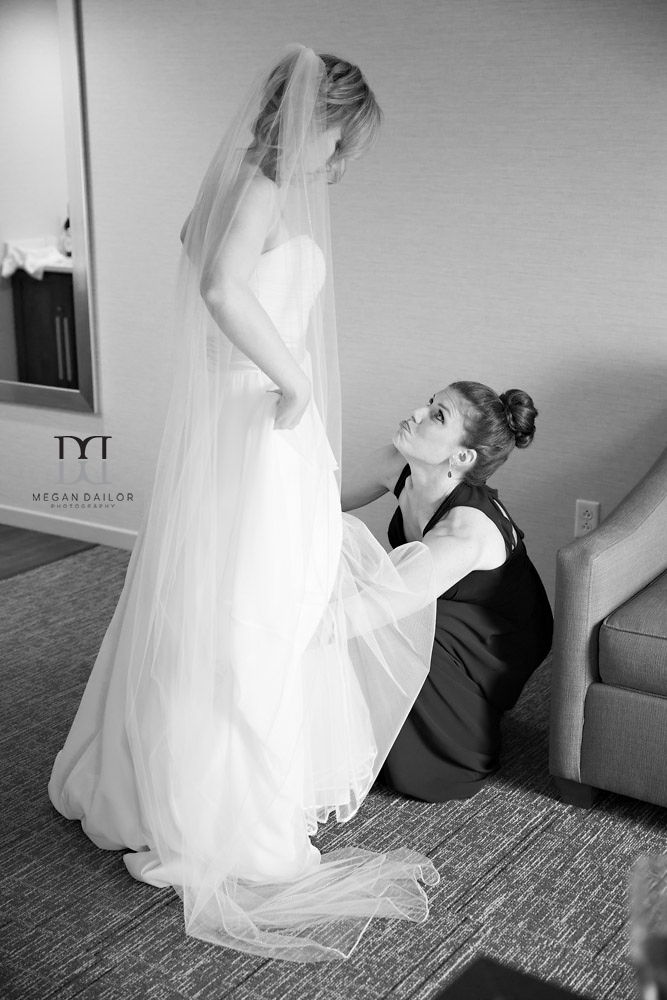 Kaitlin's dad is such a tender heart! He laughs big, he loves big. Such a sweet moment for the father of the bride.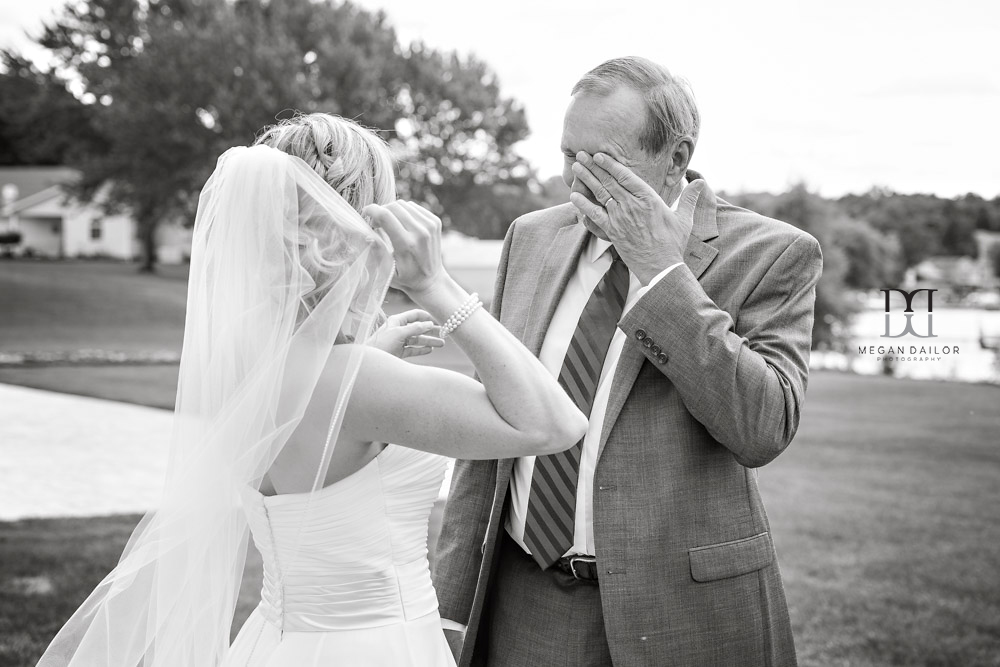 We had some time for pictures out at the lake before heading to the church... what a stunning bride!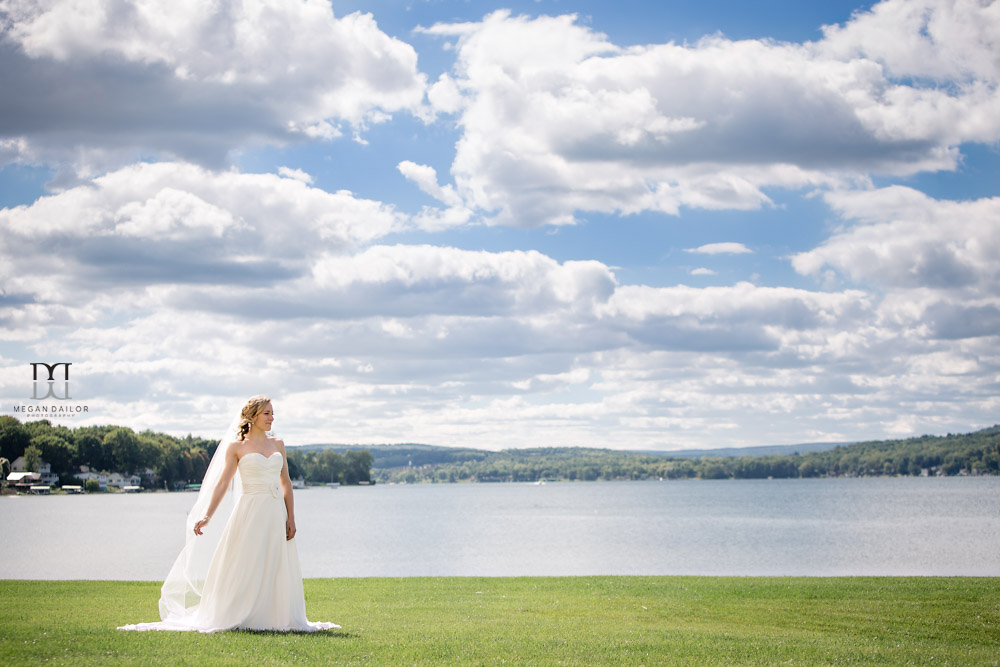 Grant was a bit shocked at all the responsibilities that came with ring-bearing, but he did a great job!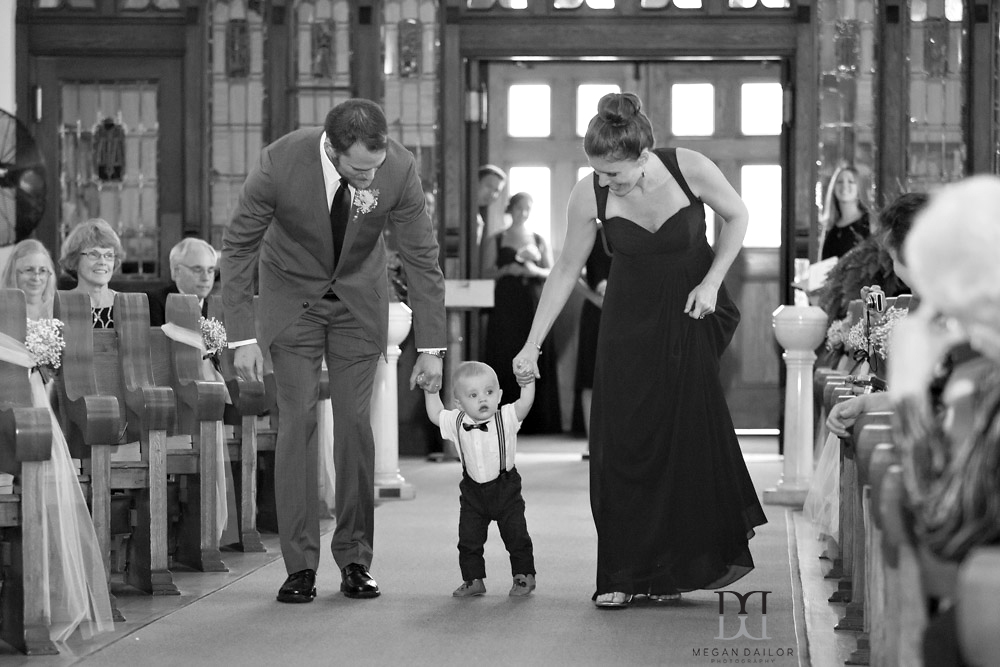 <3
What a look. That connection is like a lightning bolt.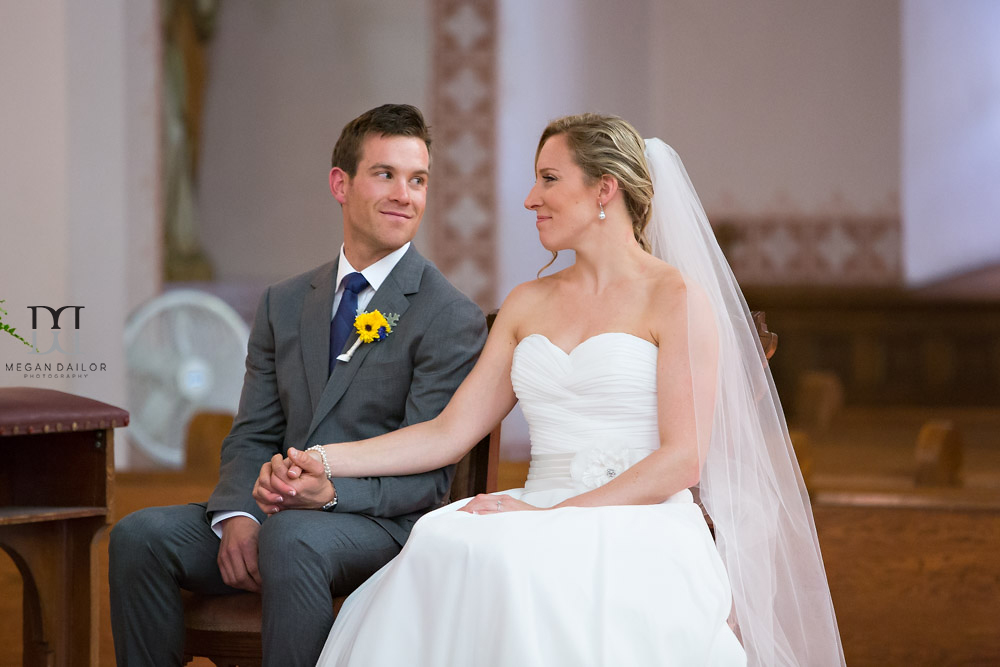 First kiss!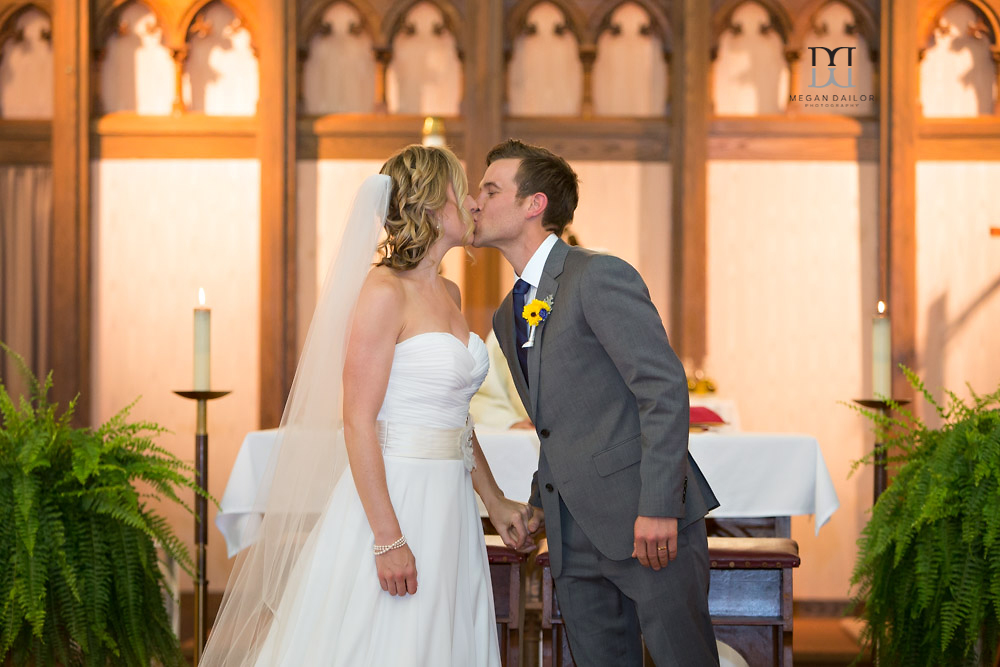 Time to celebrate!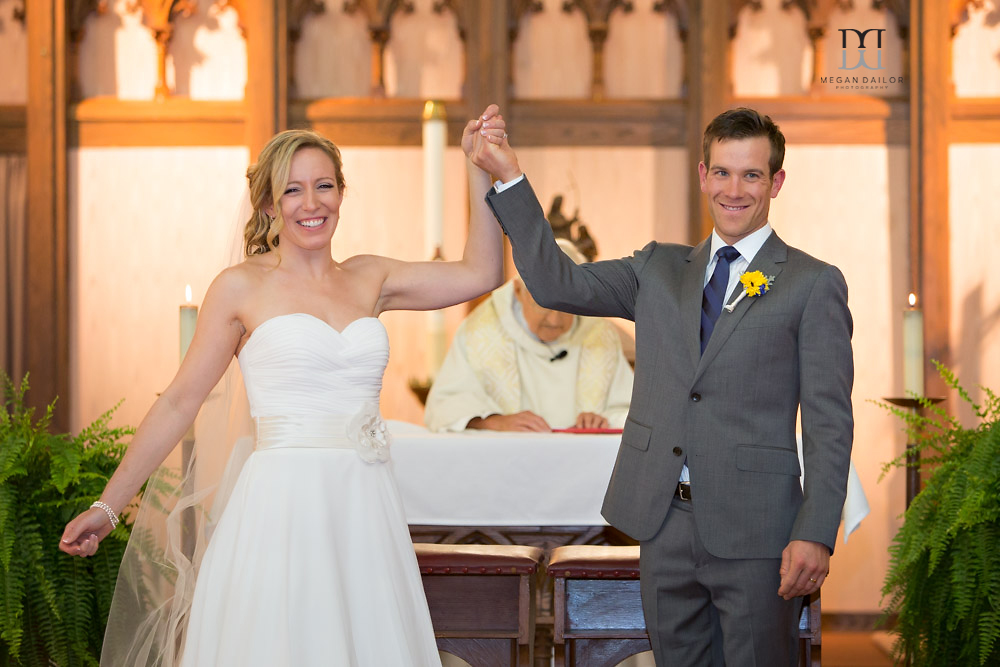 I absolutely love when my brides and grooms look at each other as they walk back down the aisle... it's you and me!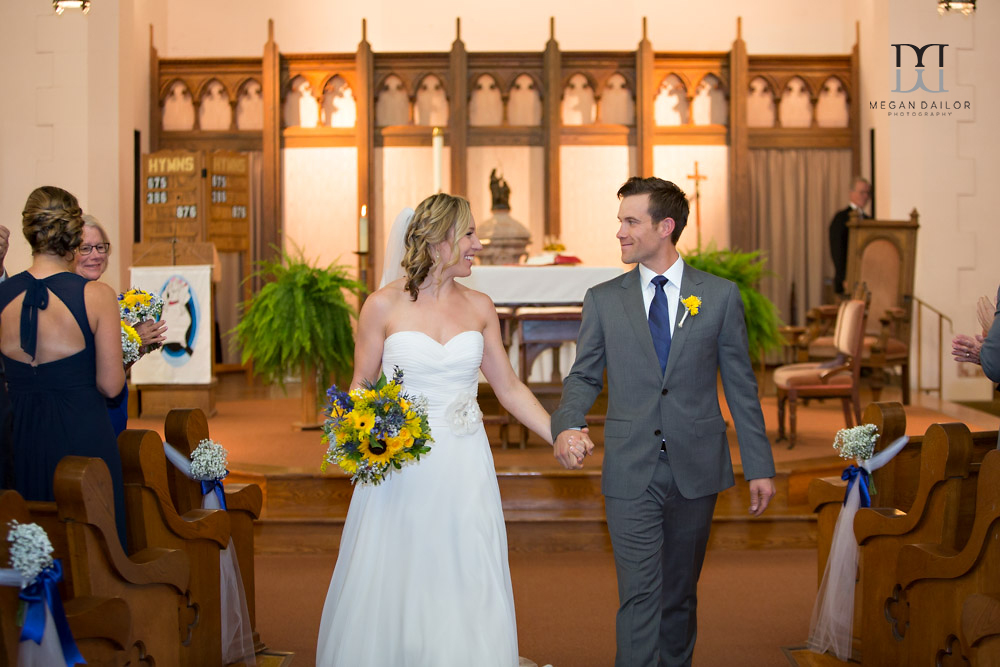 Great crew! Navy and gray is such a crisp combination for a bridal party... love it!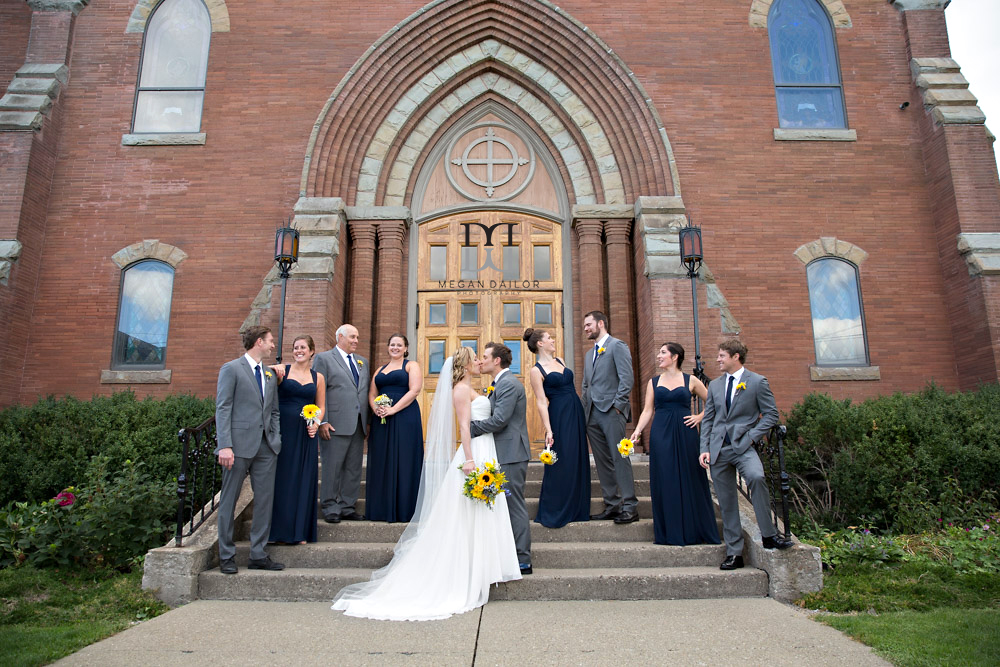 We headed to the lake for a few pictures before Heron Hill, I love this spot!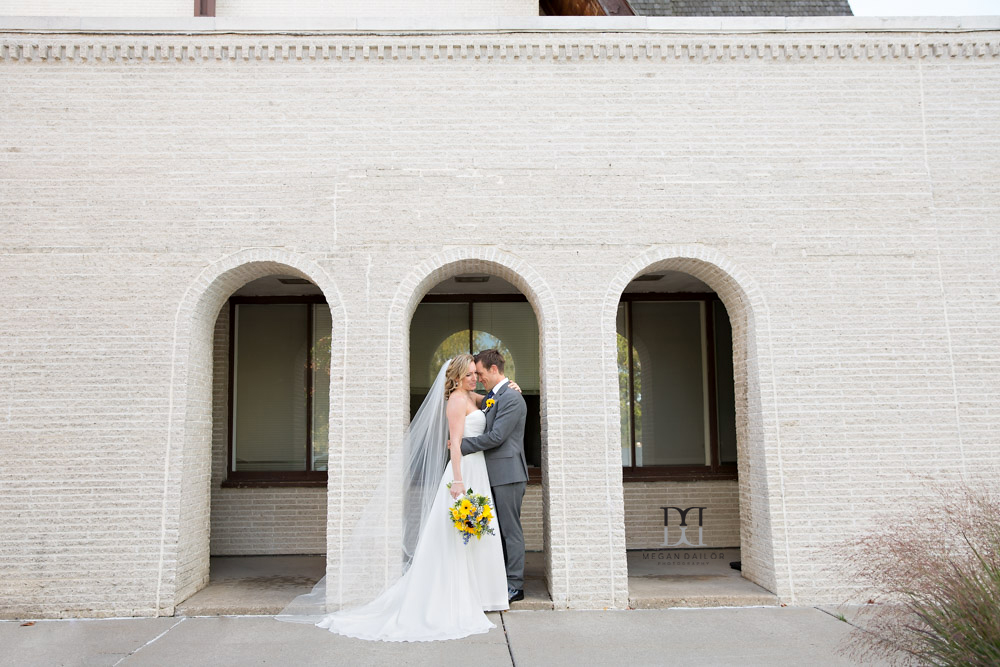 Unbelievably gorgeous day on Keuka Lake!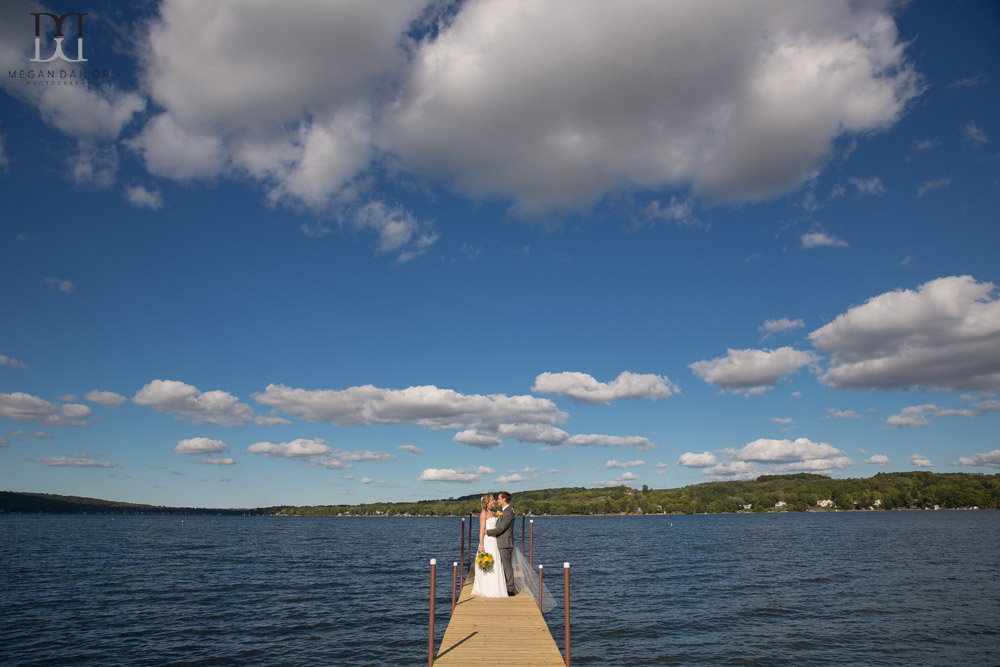 Swoony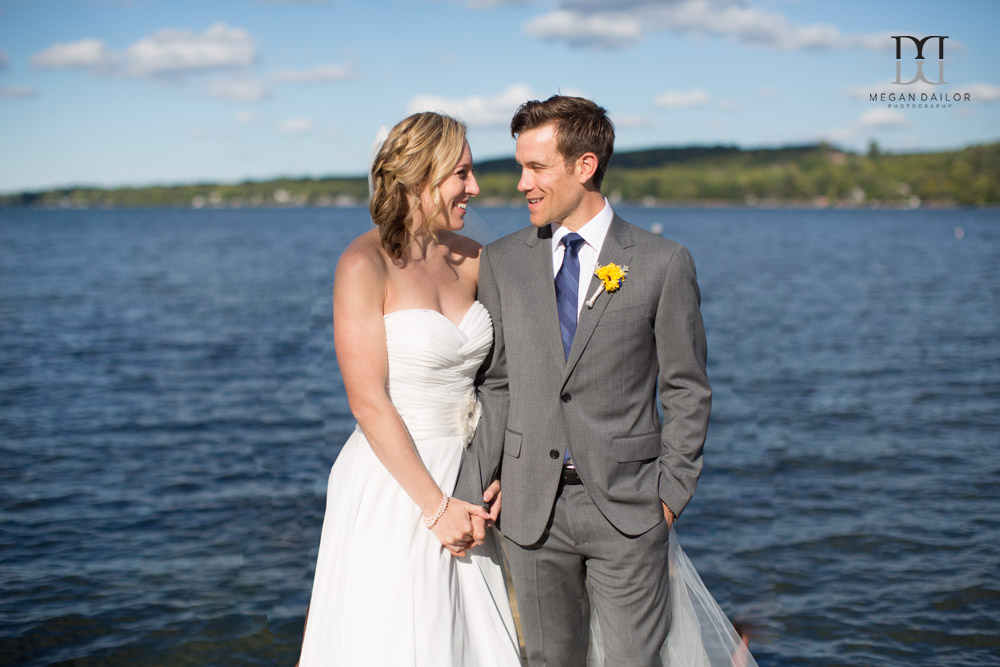 That wedding dress flutter is my everything.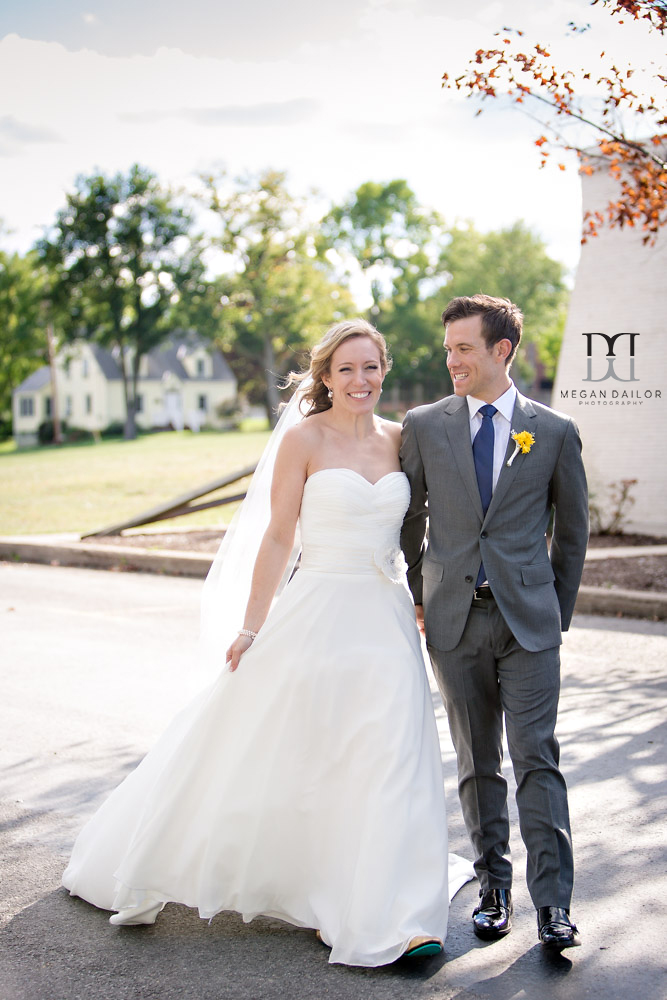 Of course we had to take advantage of the incredible view at Heron Hill with the whole wedding party. Just stunning!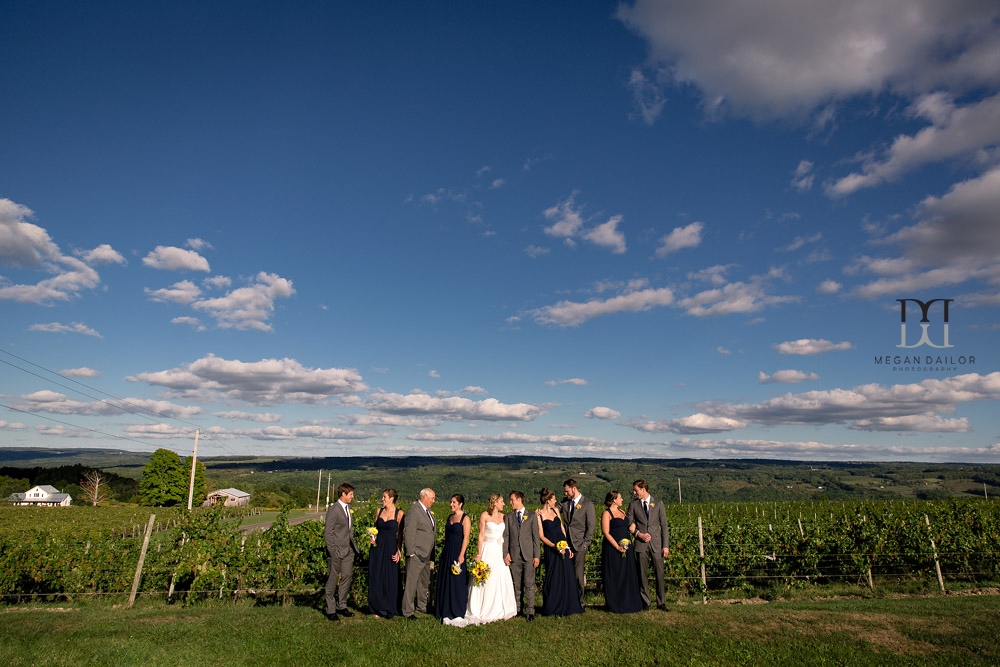 The light is always perfect in the other direction, too! Yvonne at Garden of Life Flowers did a beautiful job adding a bright, sunny feel with the bouquets!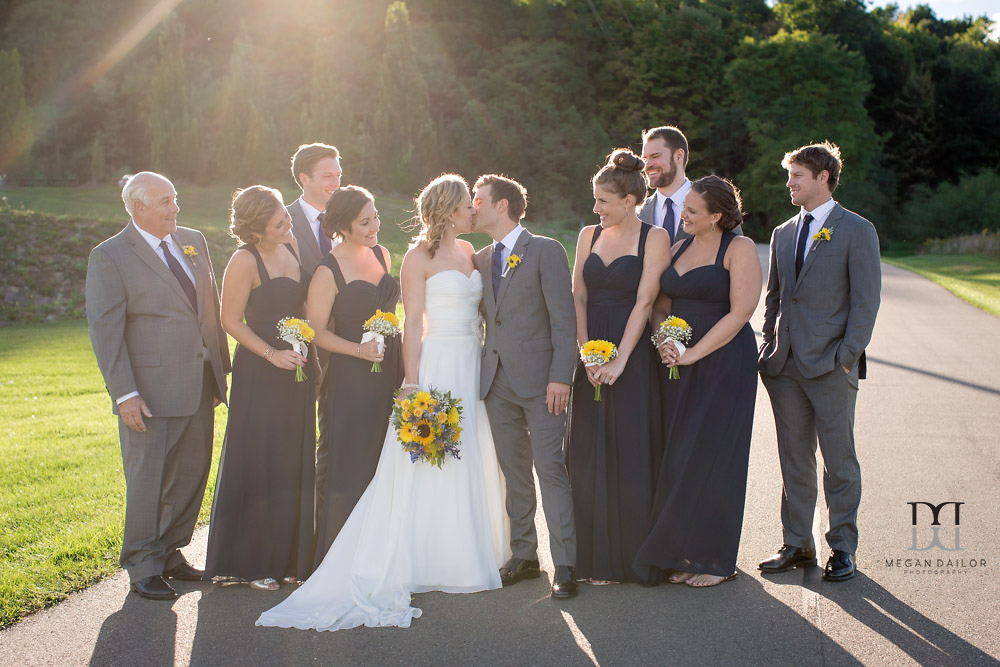 Oh Kaitlin and Matt... you two are lovely!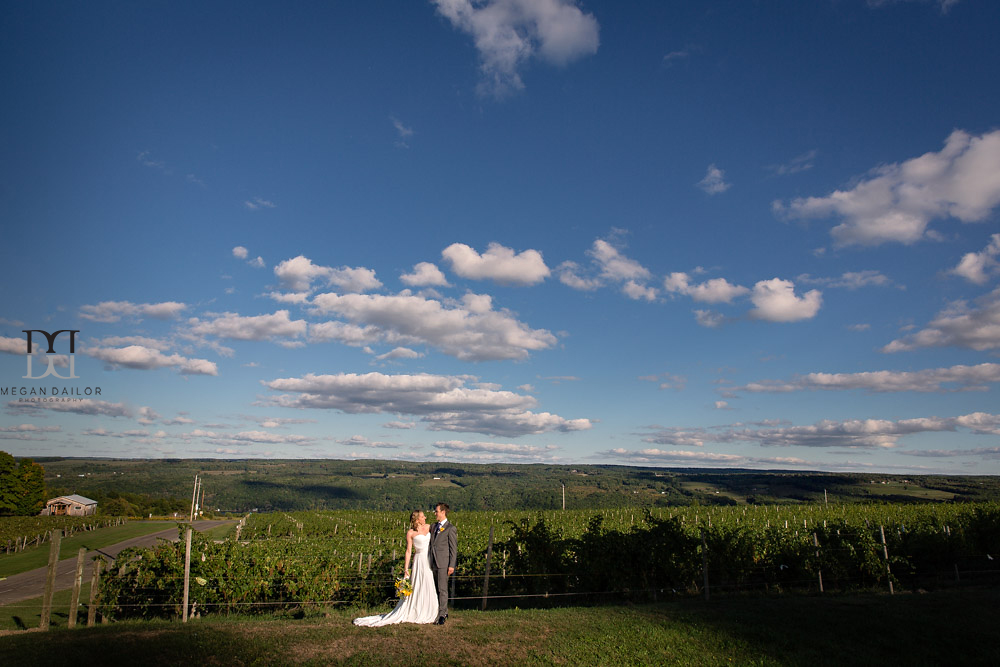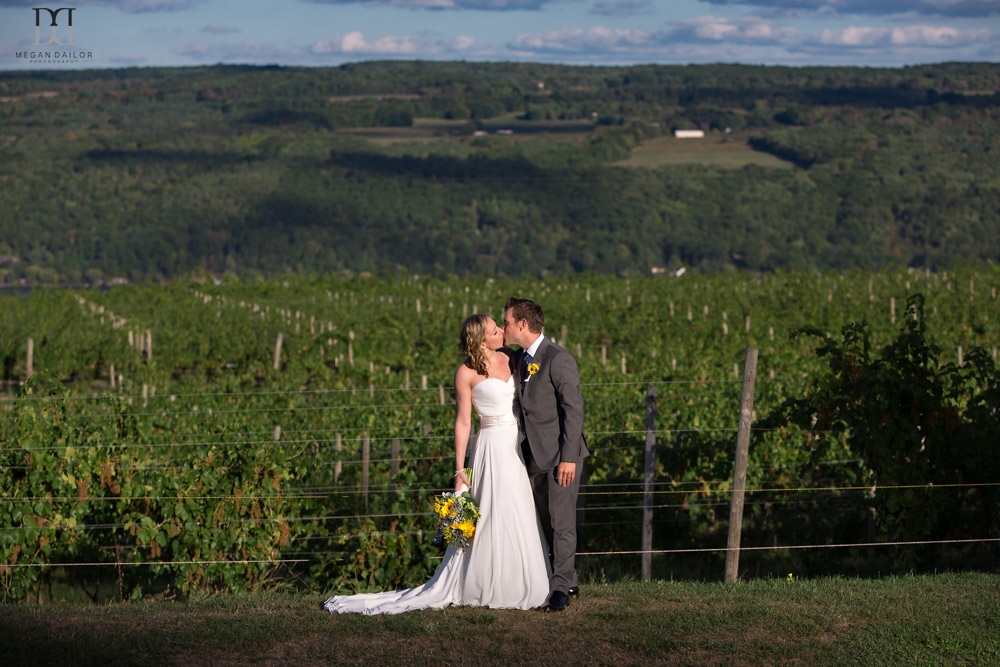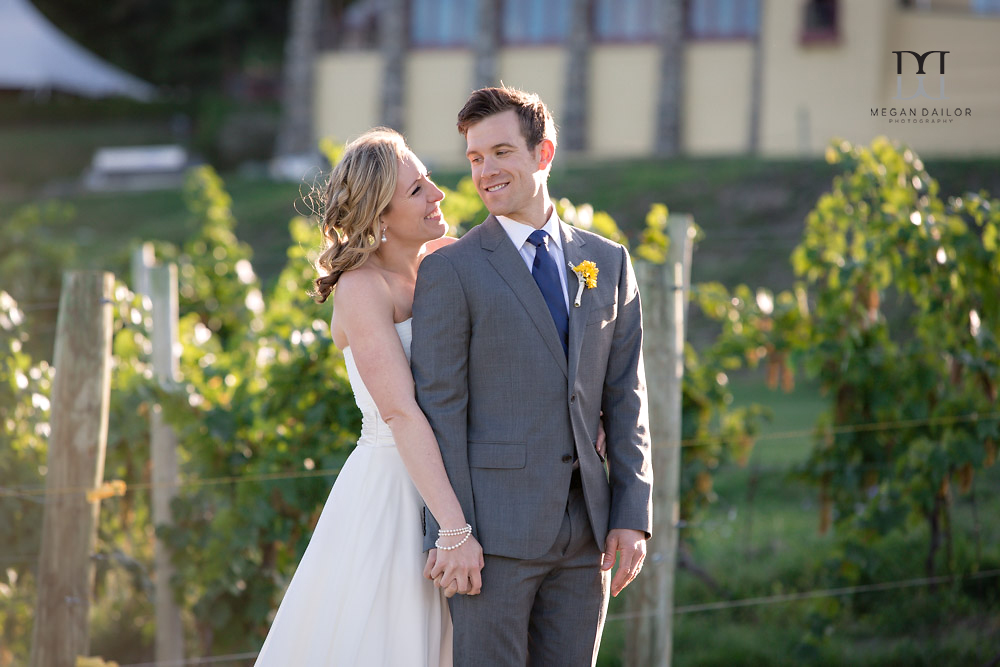 The view from the tower at Heron Hill is so lovely. And I feel like Kaitlin and Matt's silhouettes look like the perfect profiles you see in old timey cameos.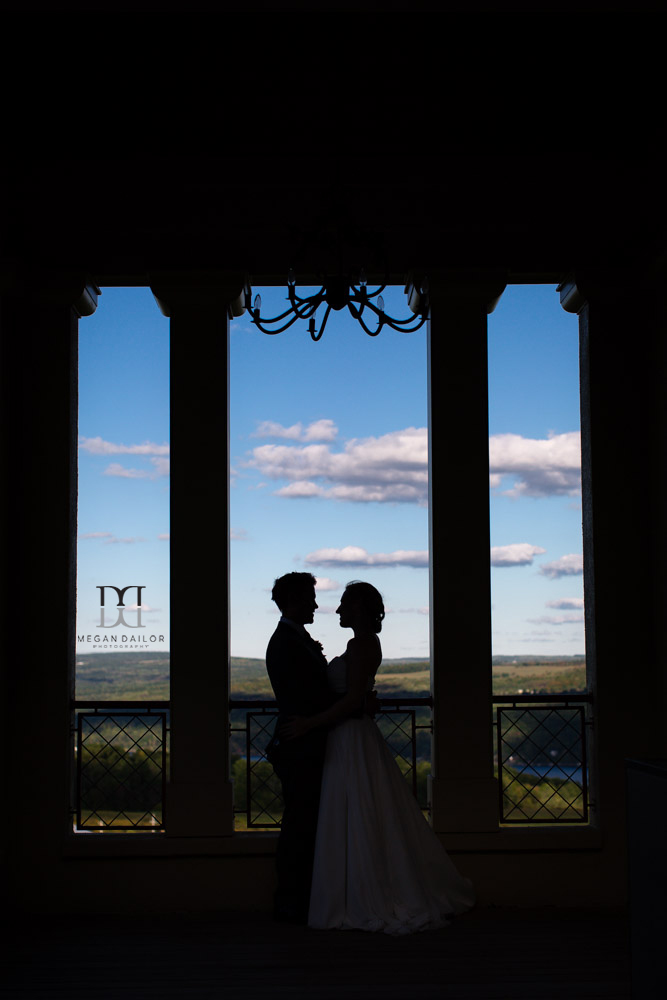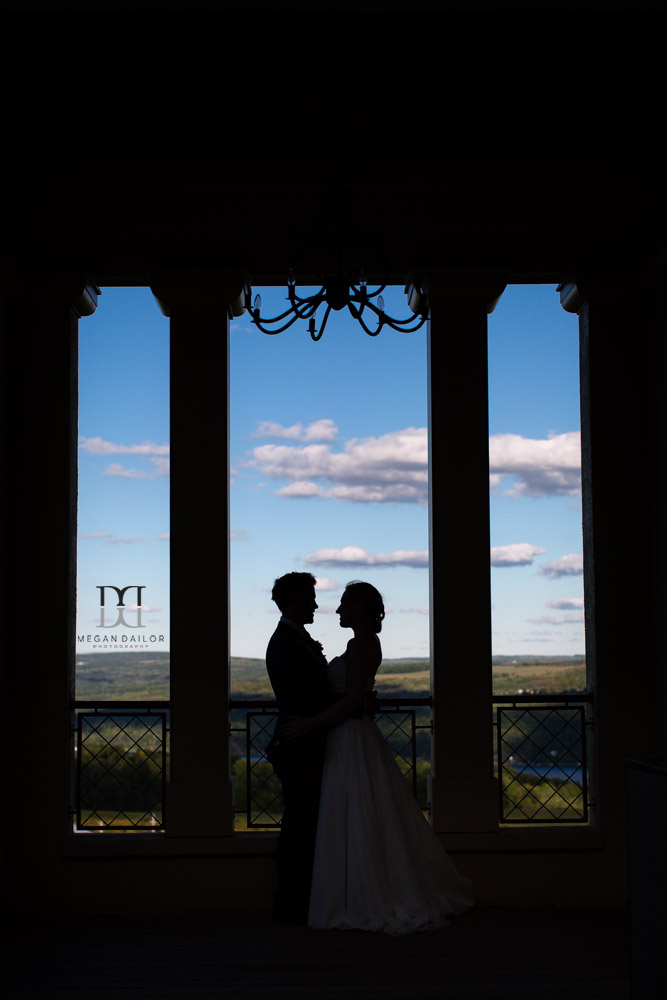 The sweetest.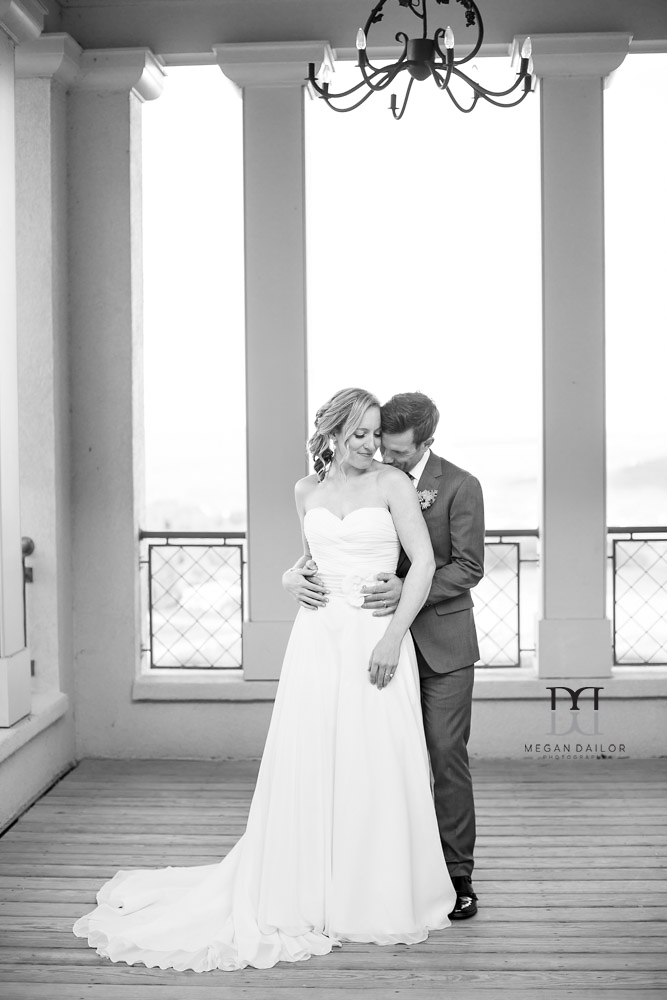 White and gold sweets table... unbelievably pretty! The golf leaf cake?!? I'm in love. Beautiful job by Heidi Fecik!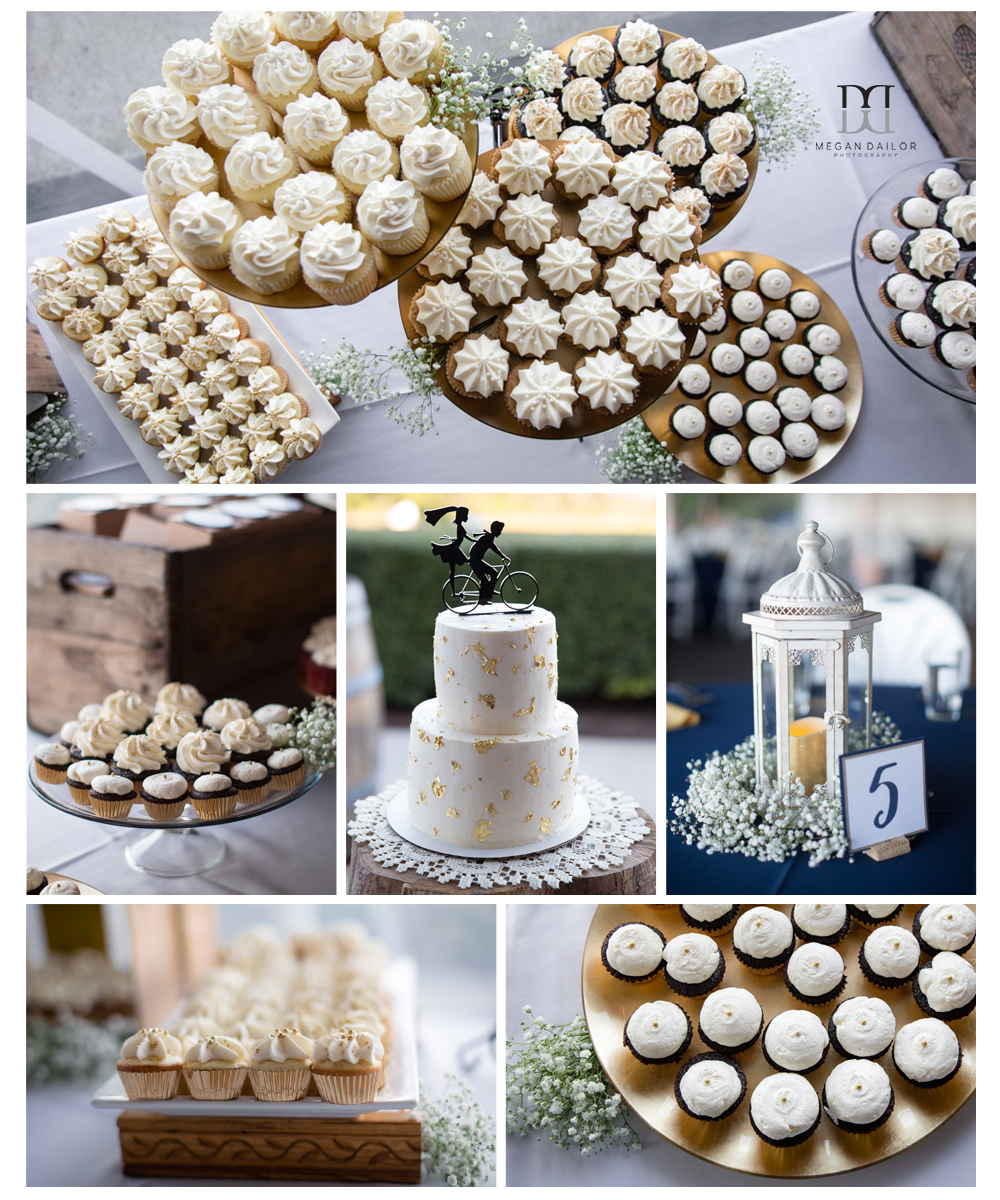 A Heron Hill wedding is so charming... I love this lawn ringed by a lush garden and topped with pretty bistro lights. Perfect!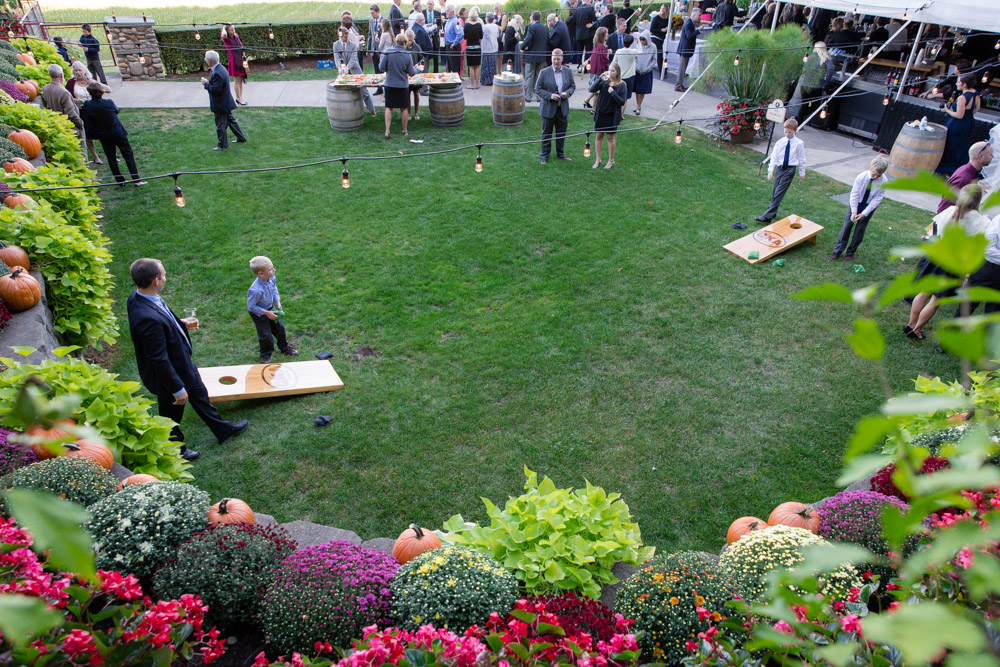 More of that lovely gaze for the first dance... beyond sweet.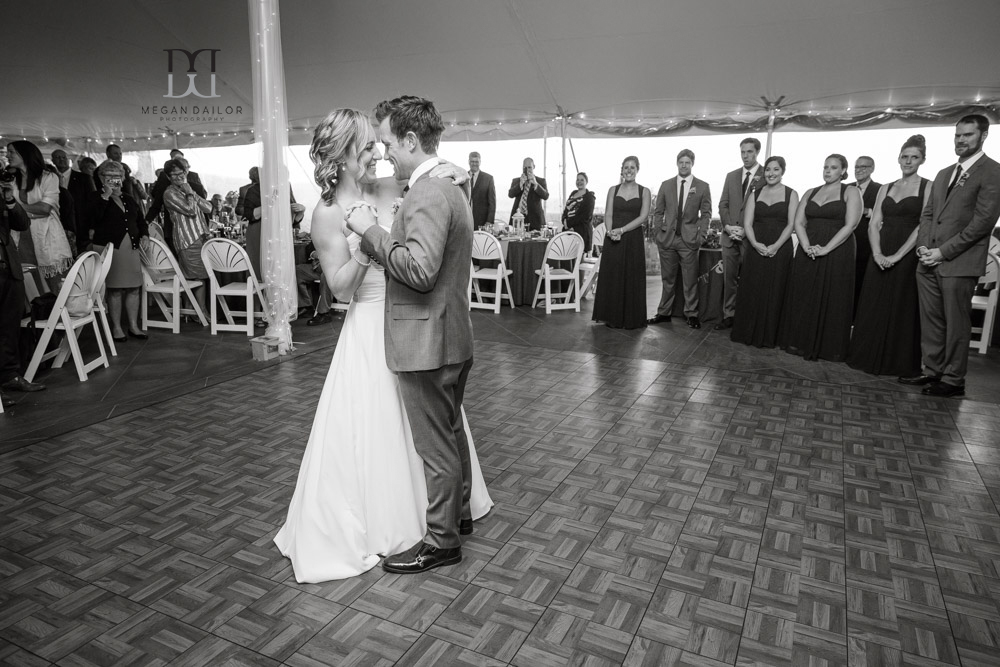 Bonnie is such a wonderful mom, and the way Matt is looking at her during their mother-son dance says it all!

Kaitlin's sister Jill snagged the Wedding MVP Award during the first song of the open dance floor. I love this shot so much LOL! You are number one!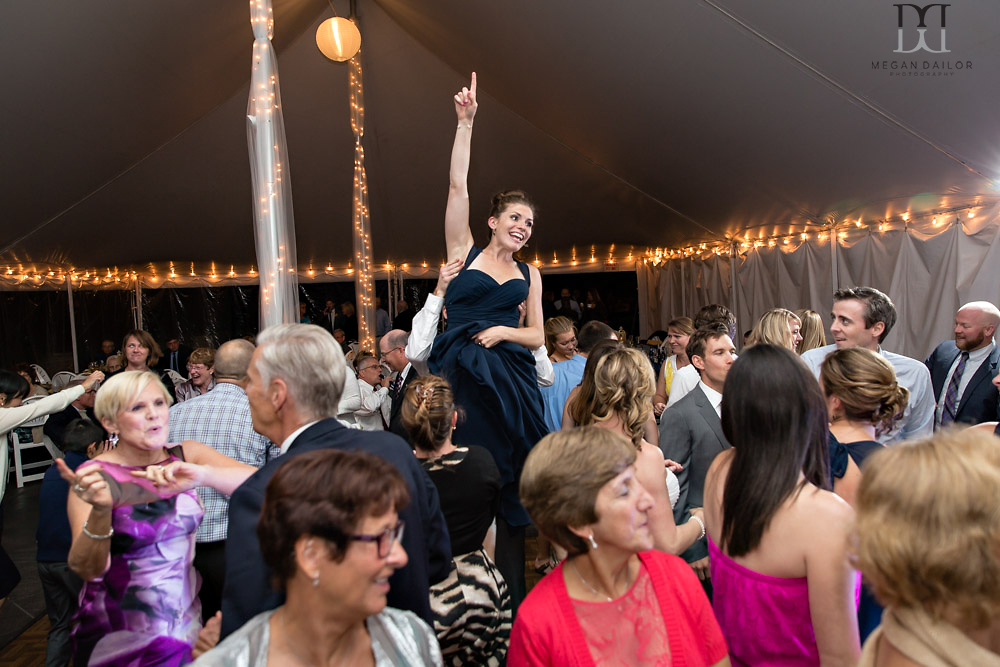 The super talented John Roach of Encore Events had everybody droppin it low ha ha! What an awesome dance floor- all night!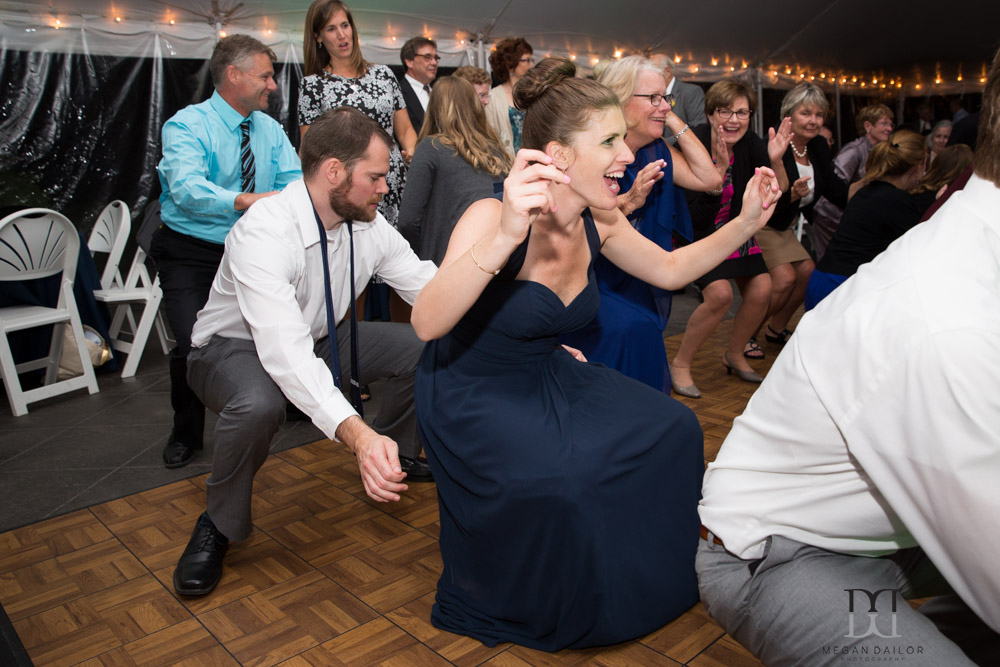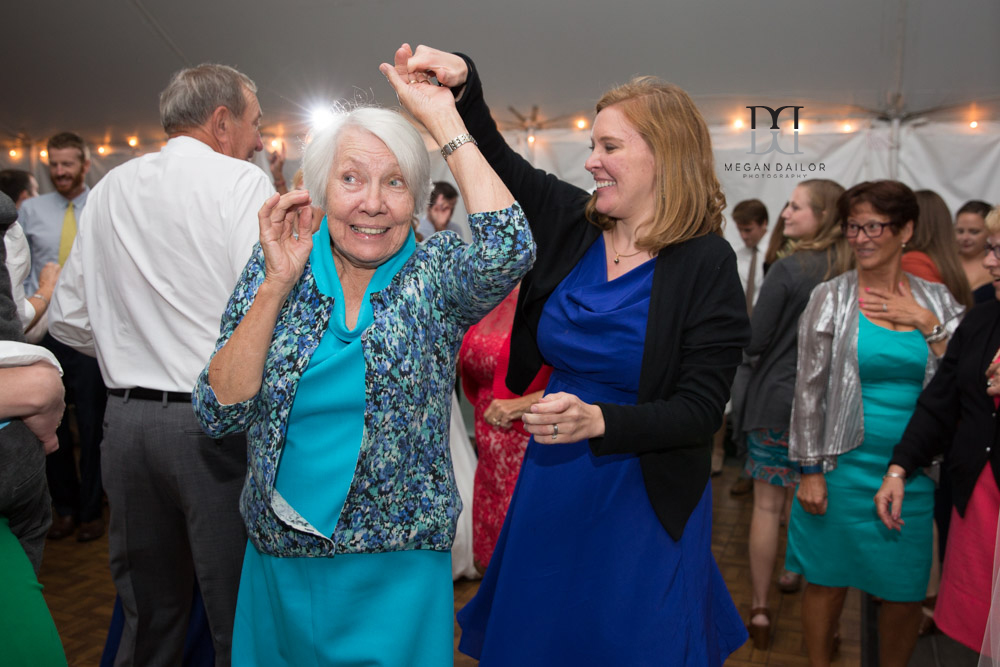 This little guy was having a great time. And he has my dream hair. So jealous of that red! What a cutie pie!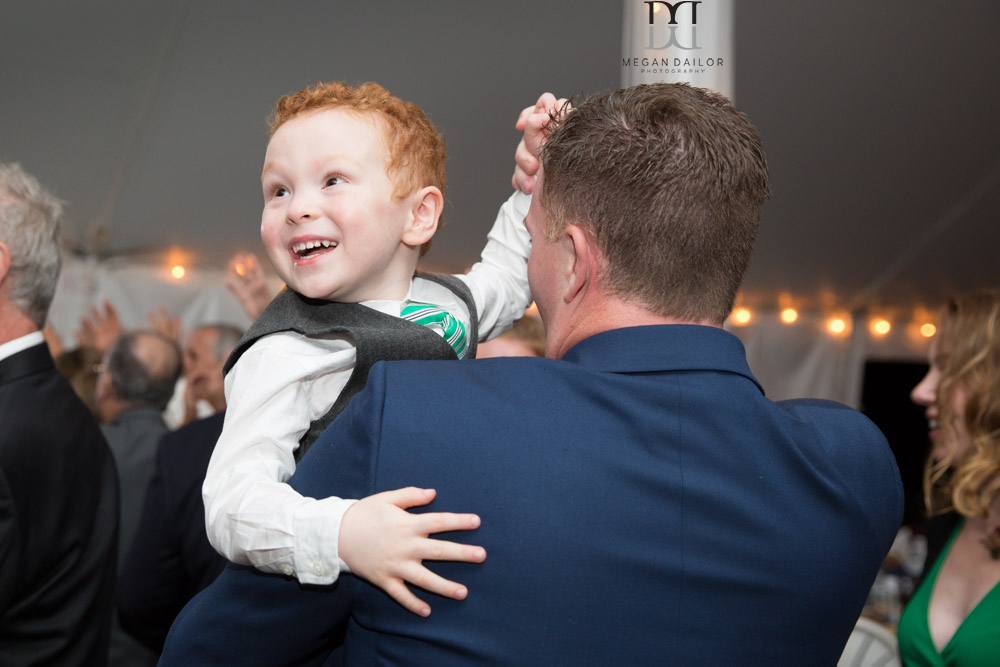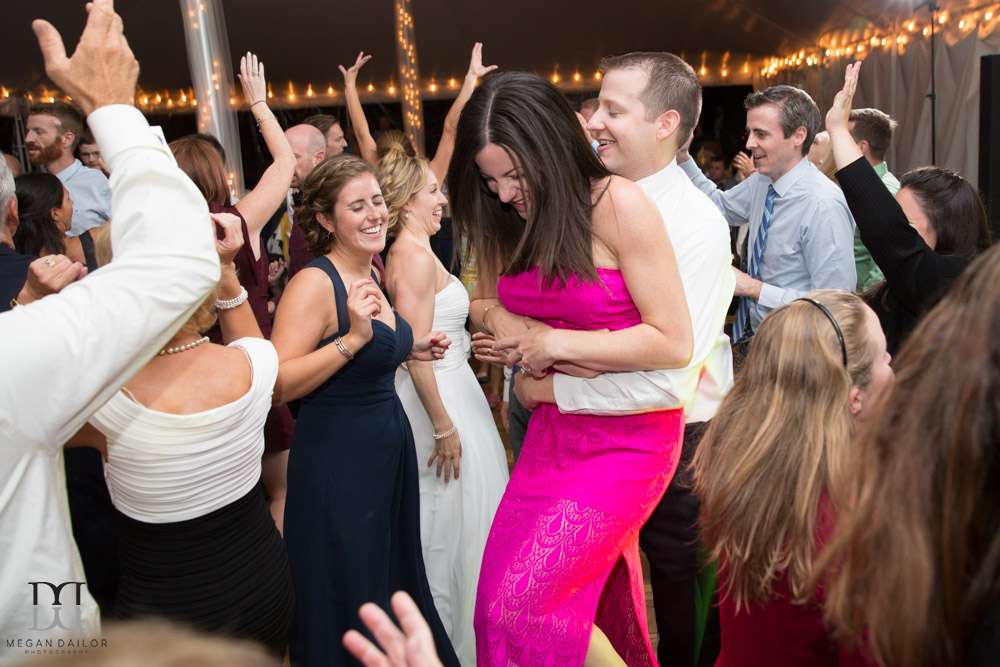 King of the floor!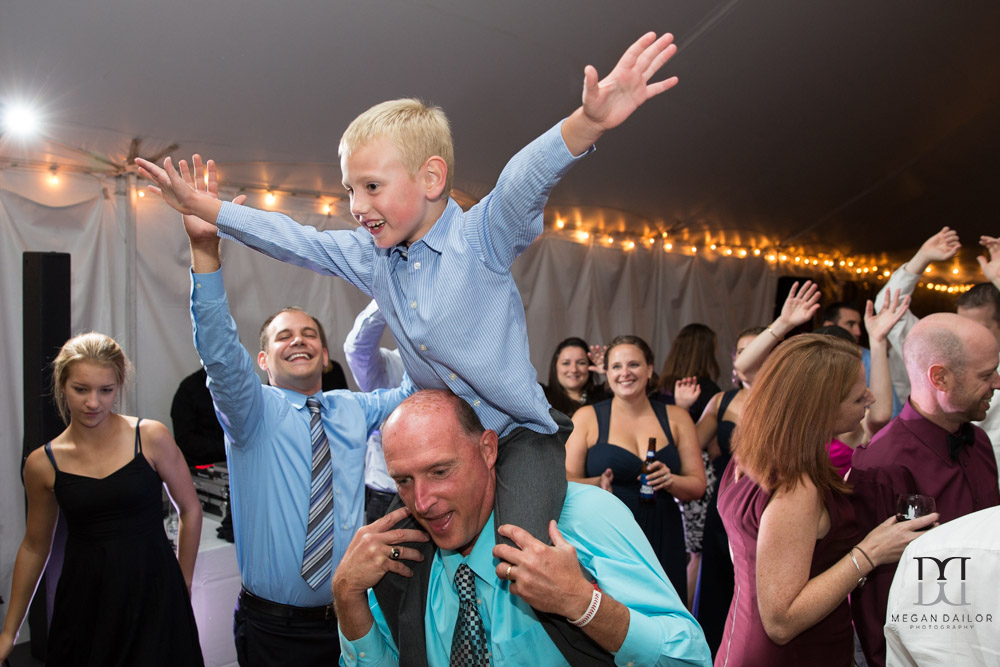 Her dance moves were too much for the woman on the right to handle ha ha!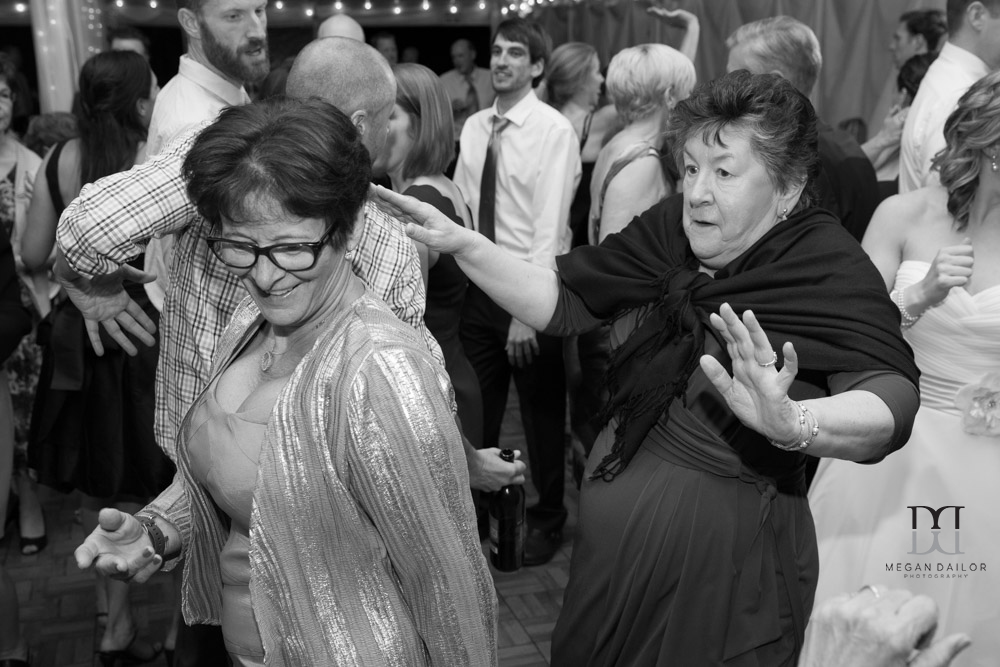 Last call LOL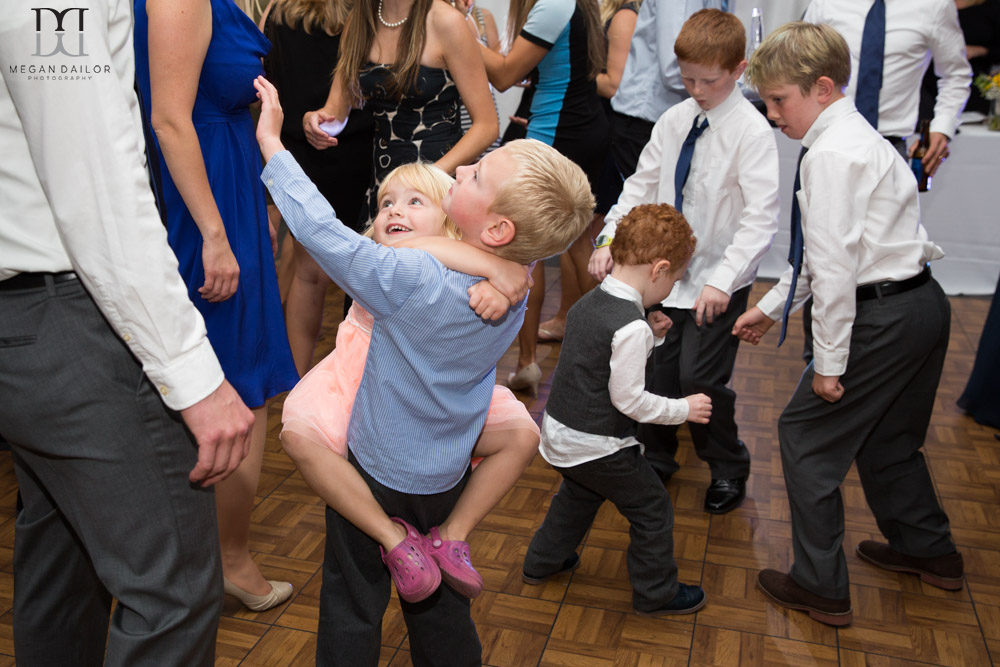 AH LOVE YOUUUUUU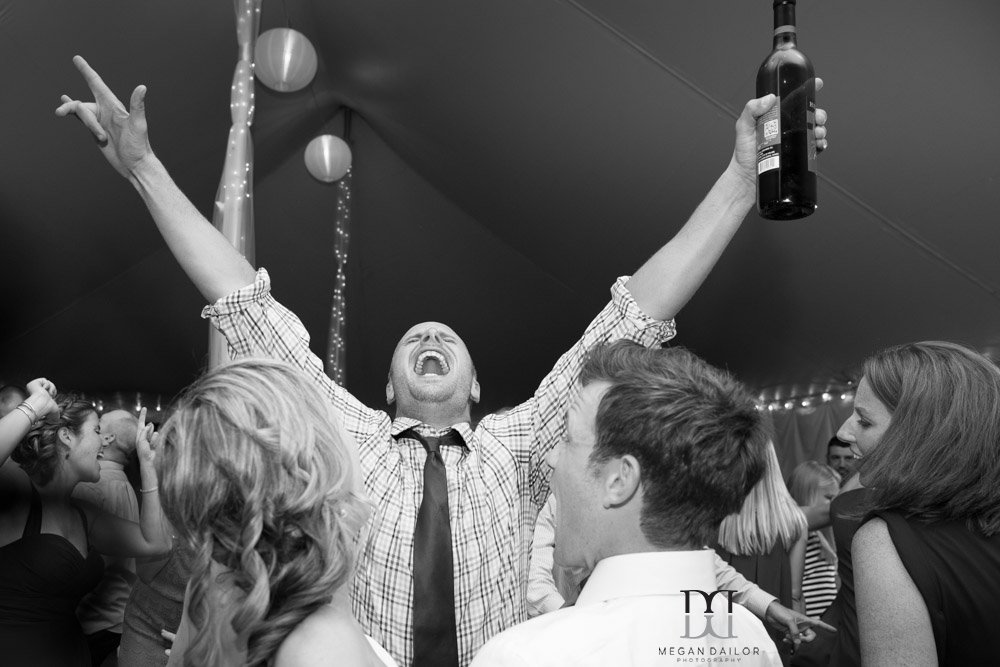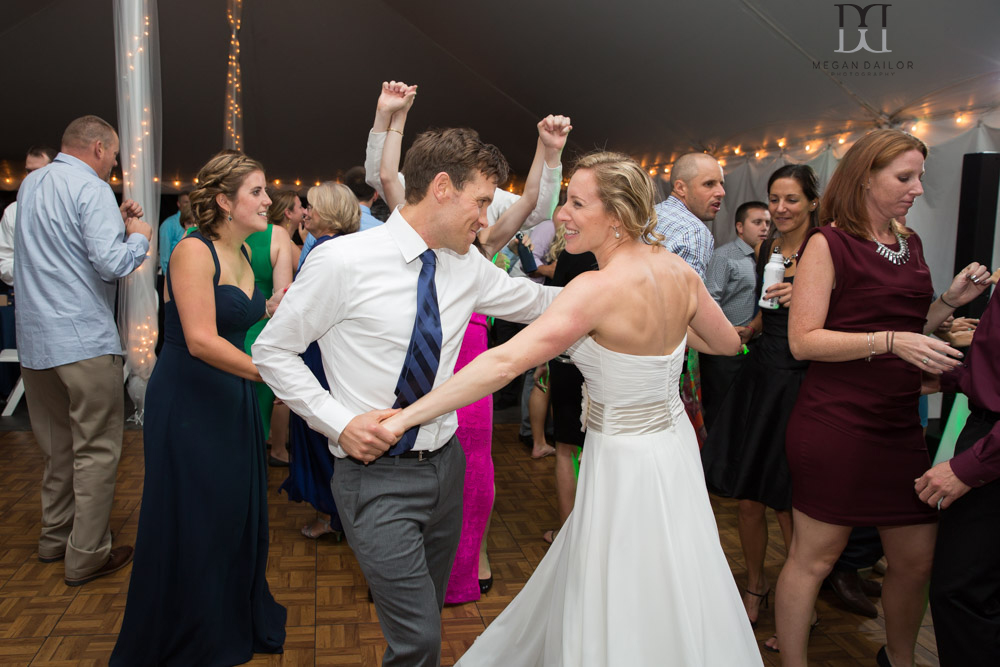 Congratulations Kaitlin and Matt! You two are so perfect together and I am so glad I could celebrate with you!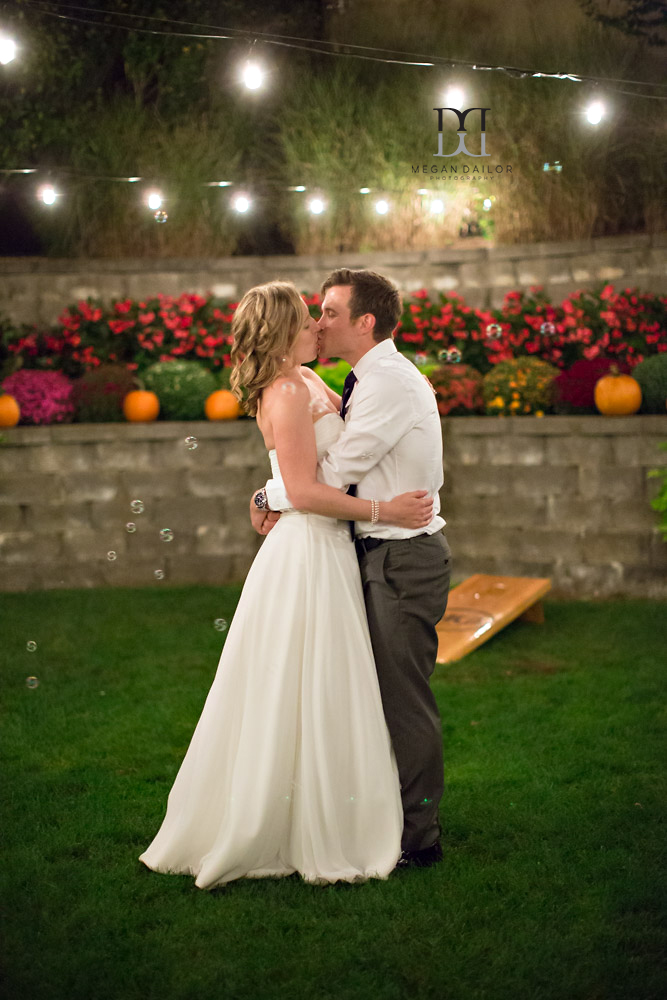 Heron Hill Wedding