Highline North Ballroom Wedding
The year is 2007. You're a teen in a small town, arranging your top eight on your myspace page, picking the perfect profile song, using your piping hot html skills to change your layout when suddenly you spot the cutest guy's profile pic. You spend the next hour picking out a flawless glitter sticker to post on his wall. You fall in love forever.
At least, this is what I pictured when Chad and Zac told me that they met on myspace...
If you ever spent time on that platform, you know there had to be glitter stickers involved! It's so easy to see how meant for each other these two are. They met when they were kids and lived hours apart, but the distance and all the growing up they had to do were nothing for these two. They ended up in college together in Rochester, moved in together and have been pretty inseparable ever since. It was such a special day to see these two celebrate their beautiful relationship with their closest people!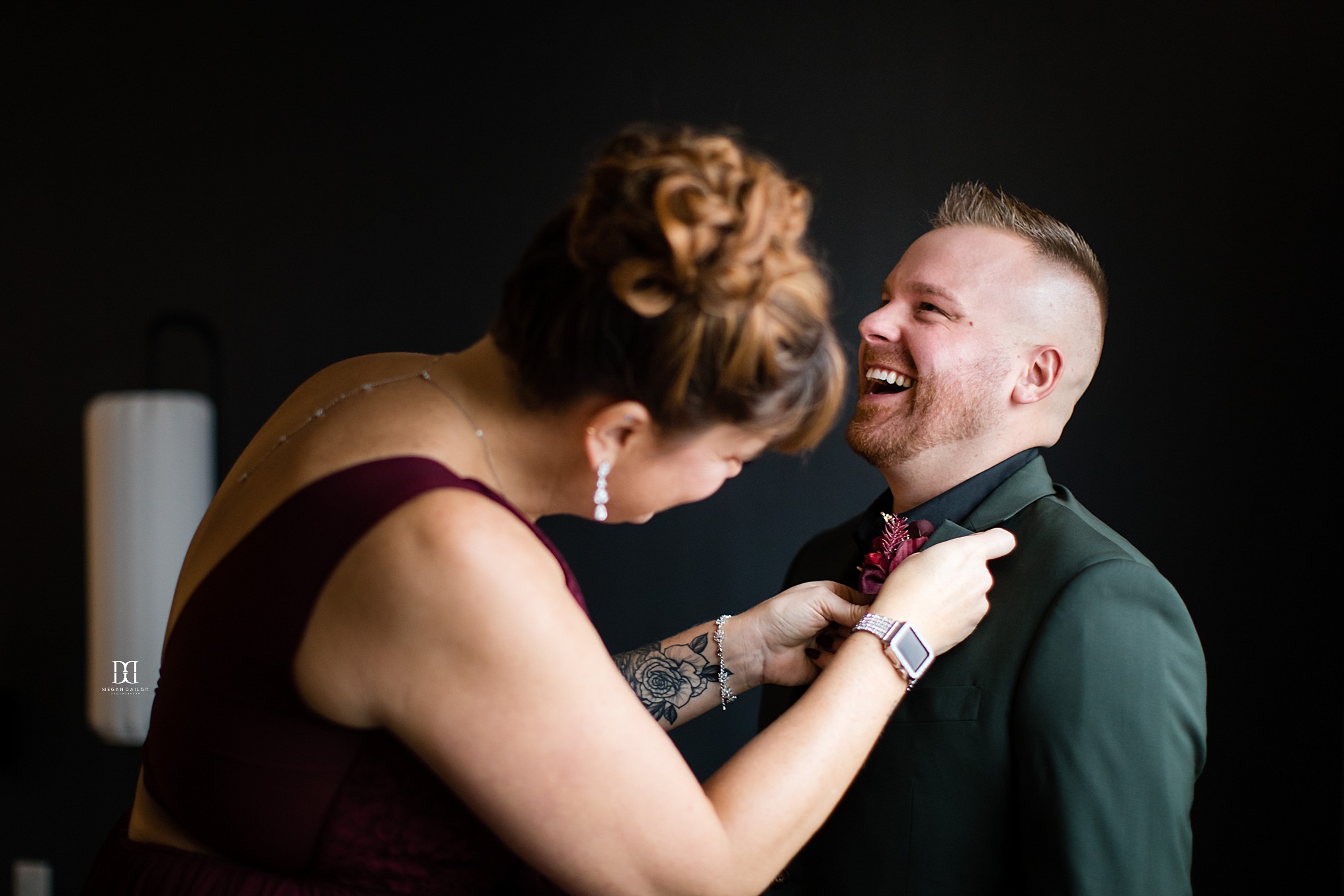 I love this moment right before their first look. Zac's sure and peaceful expression, Chad's excited inhale. So cute.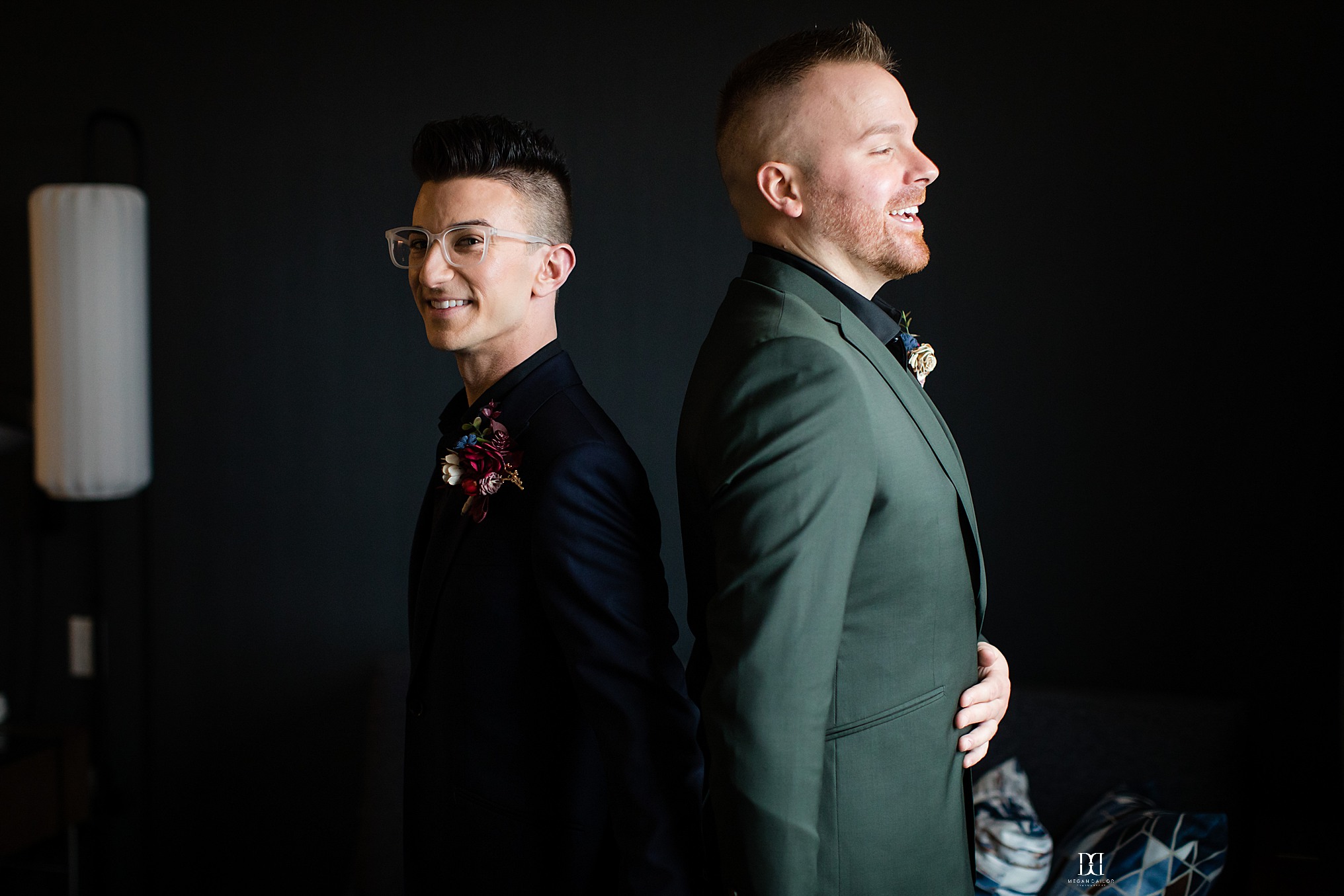 <3<3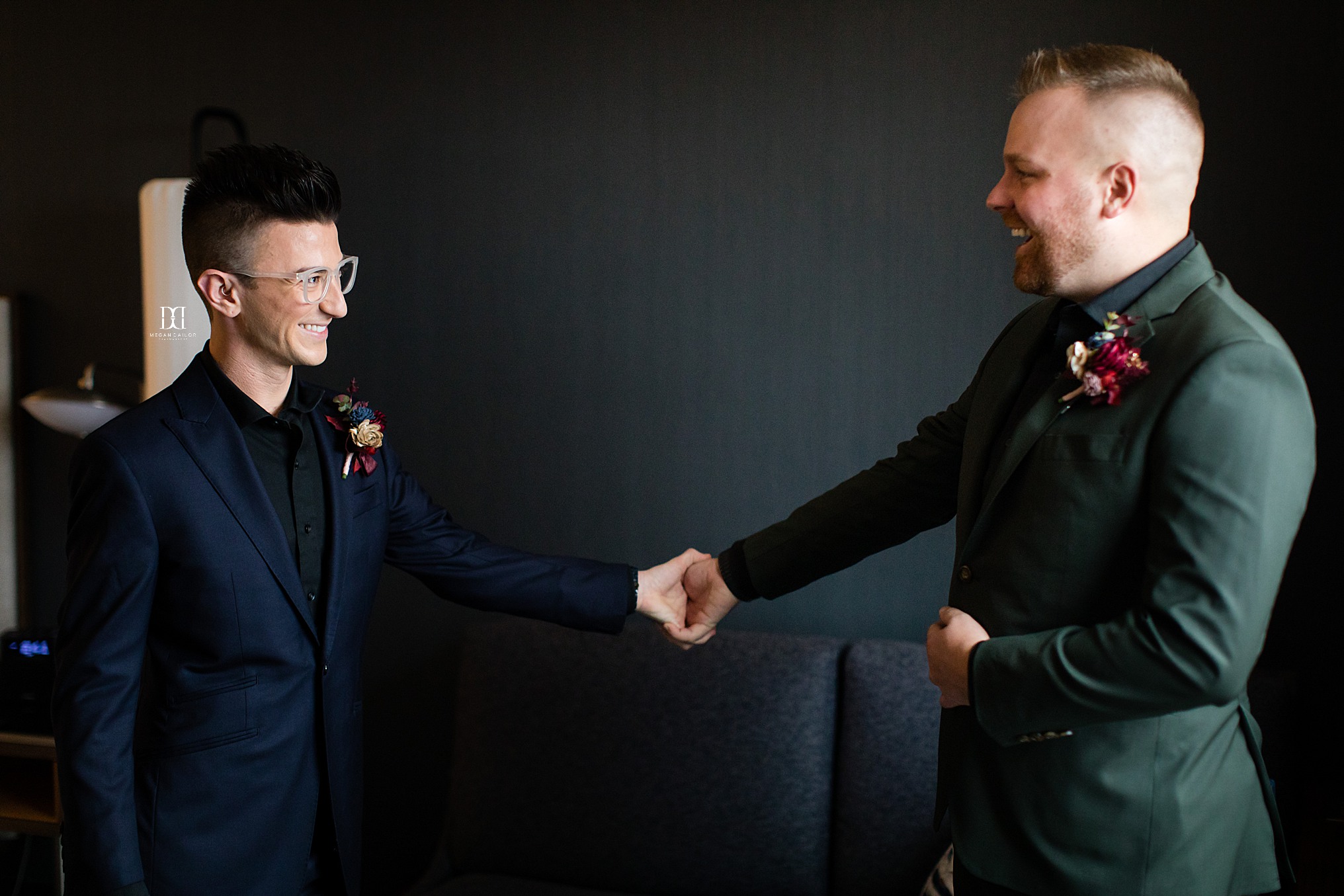 When you get surprise Louboutins you must discuss and display.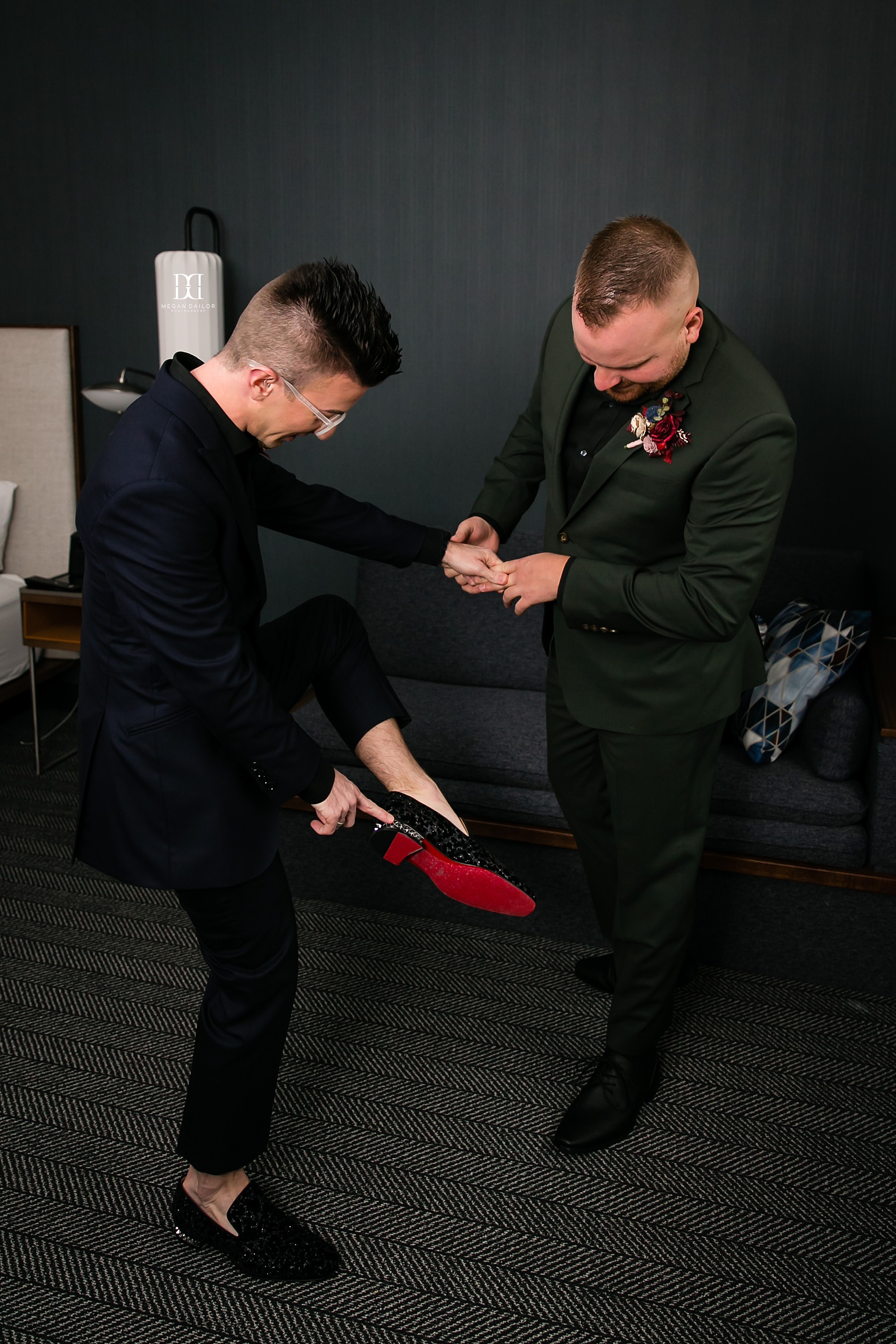 We headed to the studio for some portraits with their sweet baby doggie, Gunnar. Look at those big beautiful eyes, he is such a tender nugget!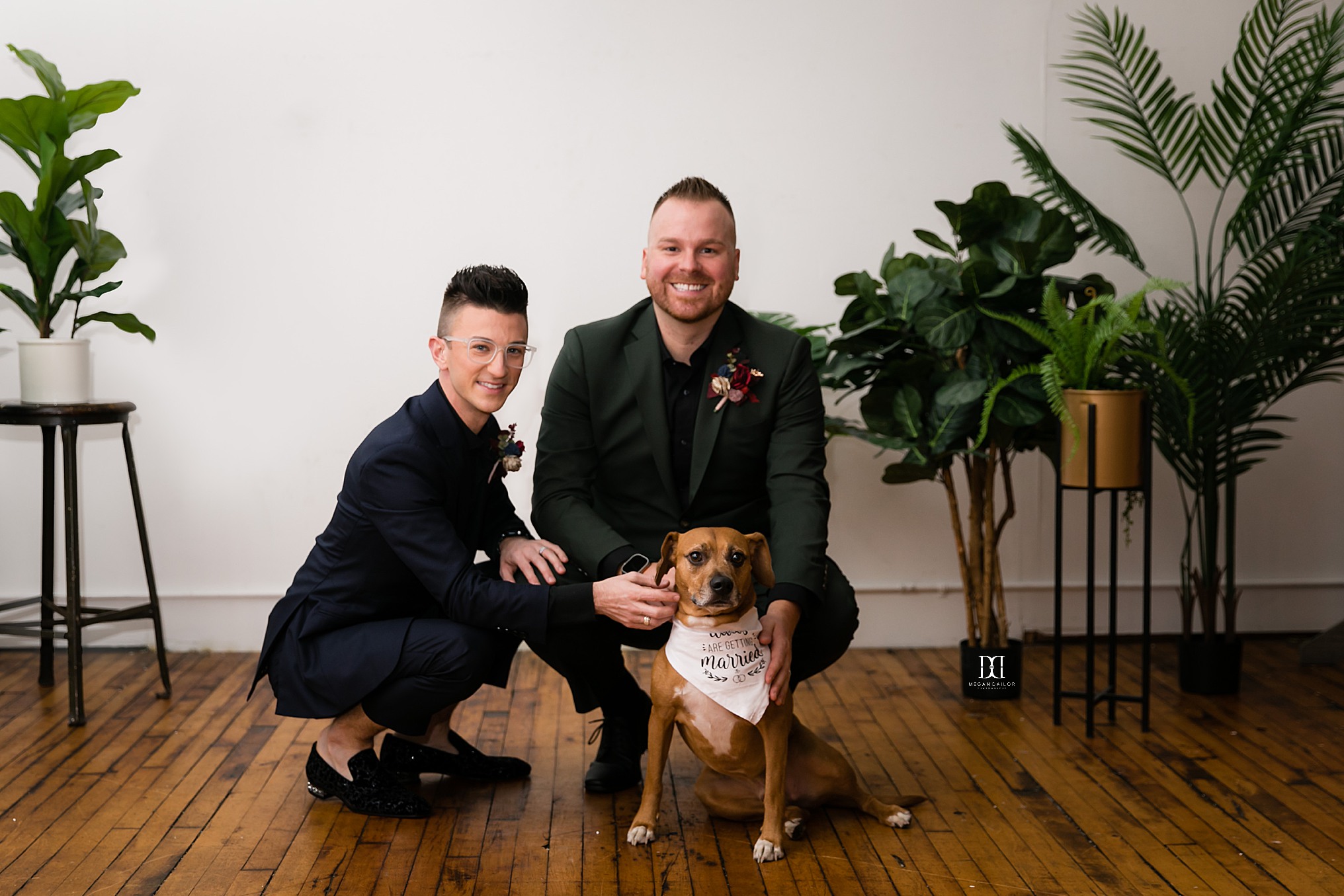 He loves his dads (and treats) very much.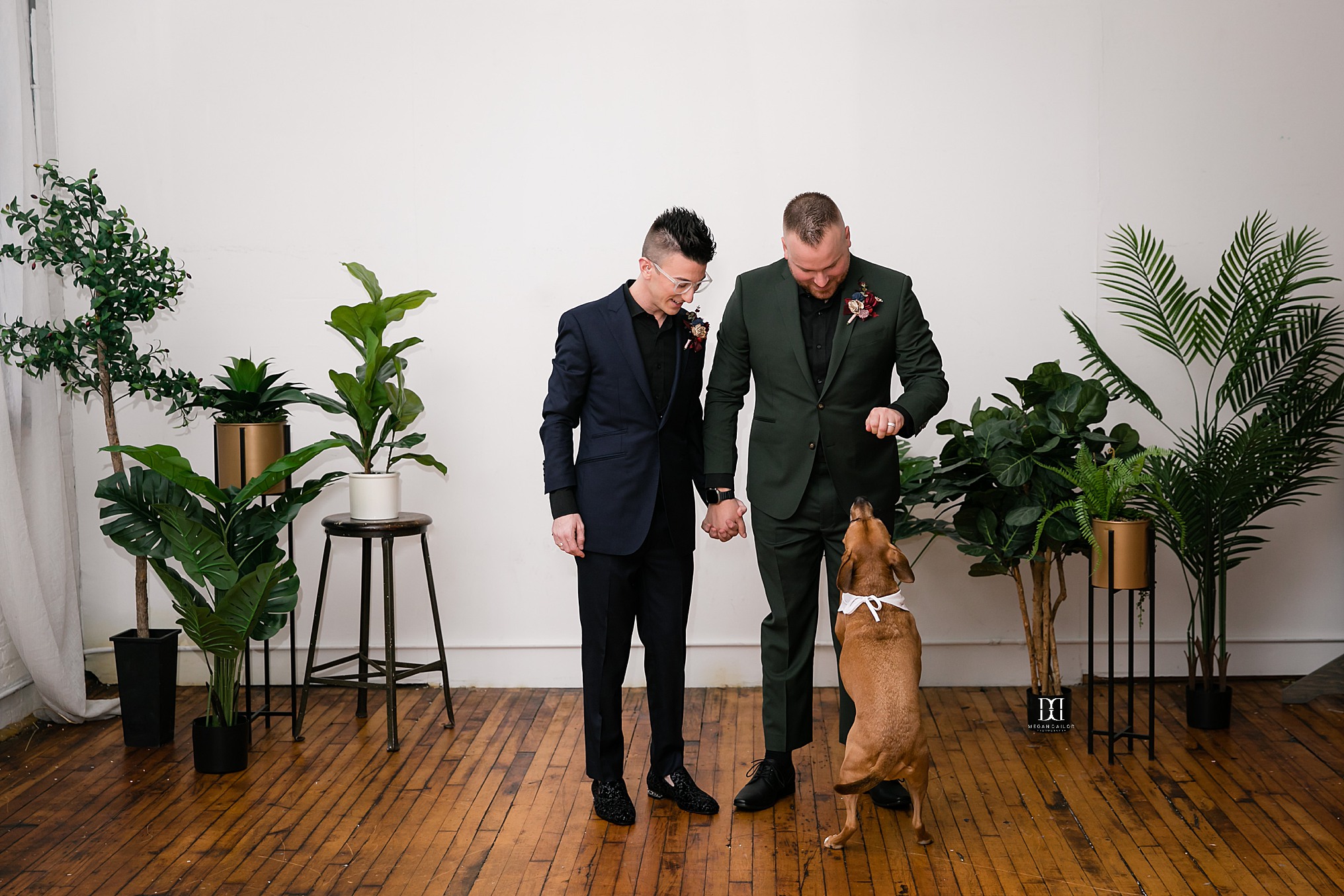 The cutest!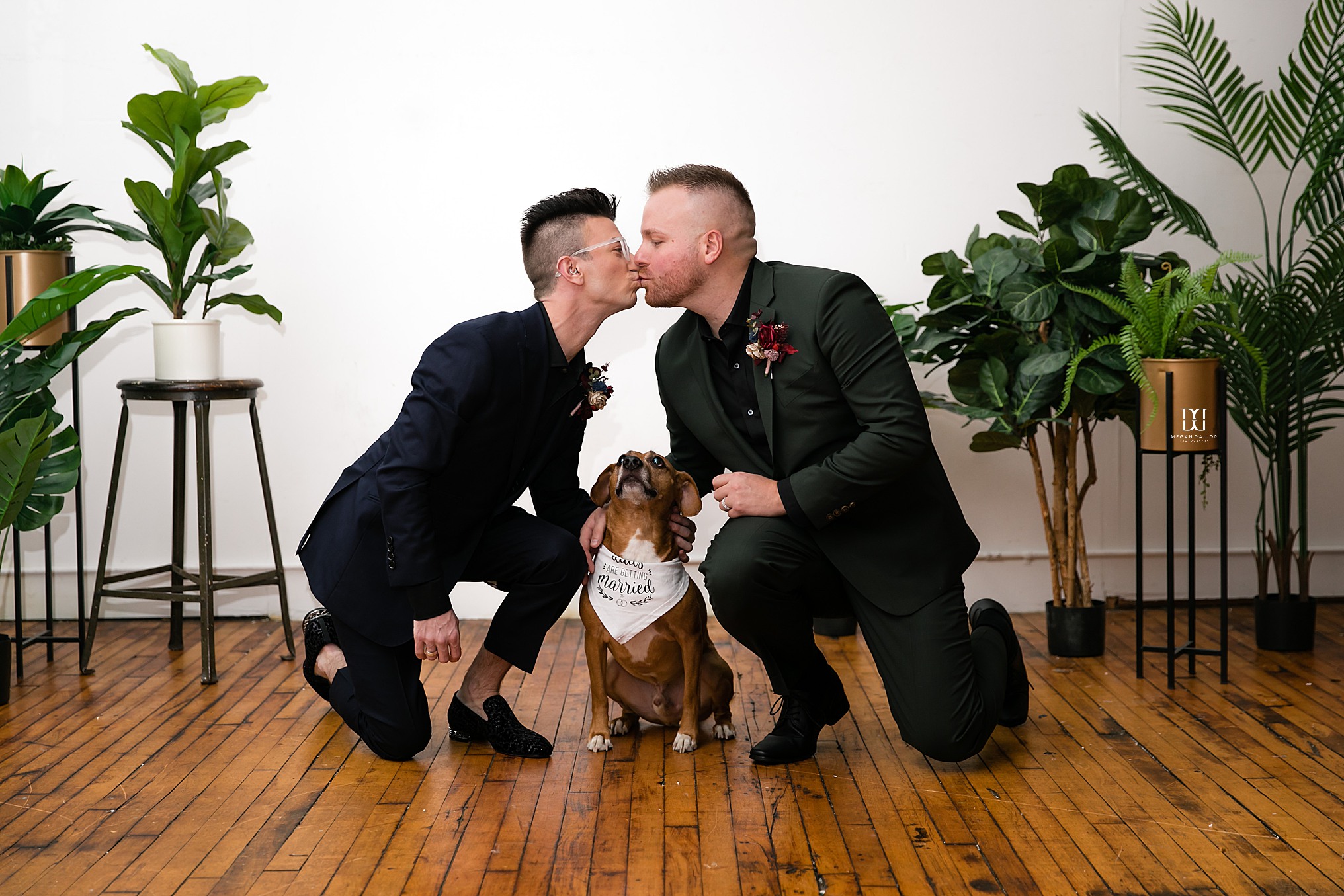 Absolutely flawless style!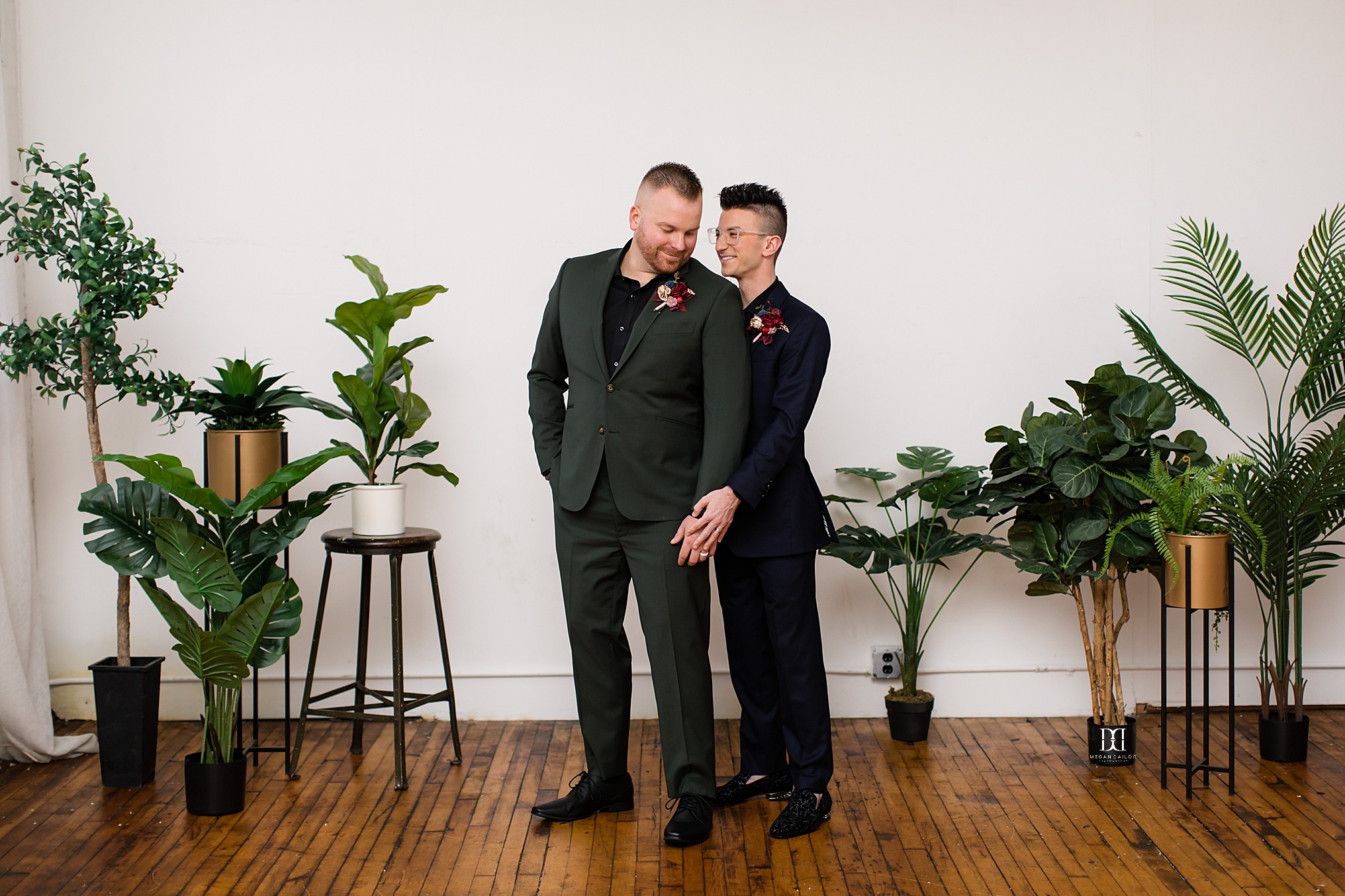 Both grooms hand picked some gorgeous floral lining for their suits. Love!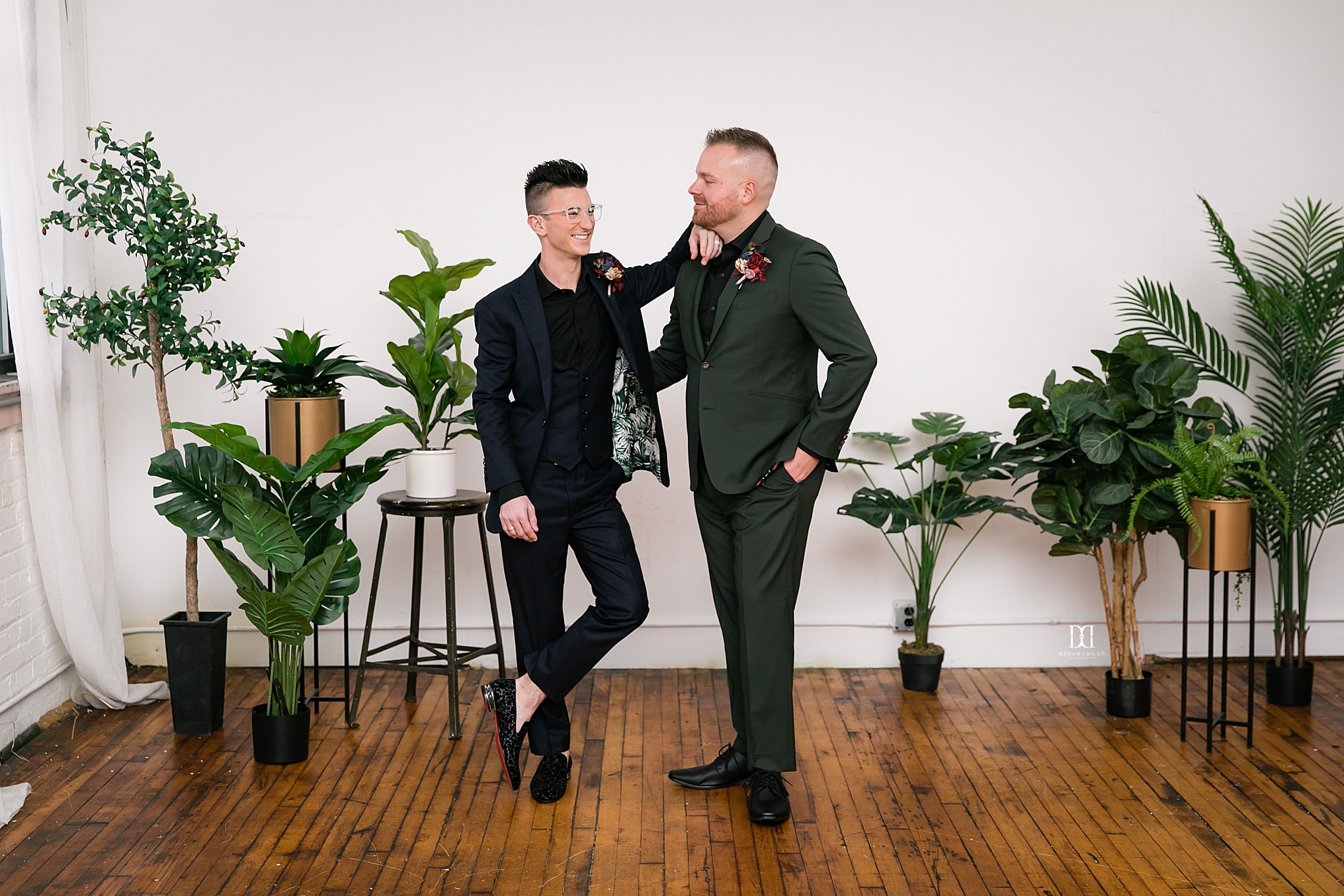 So handsome.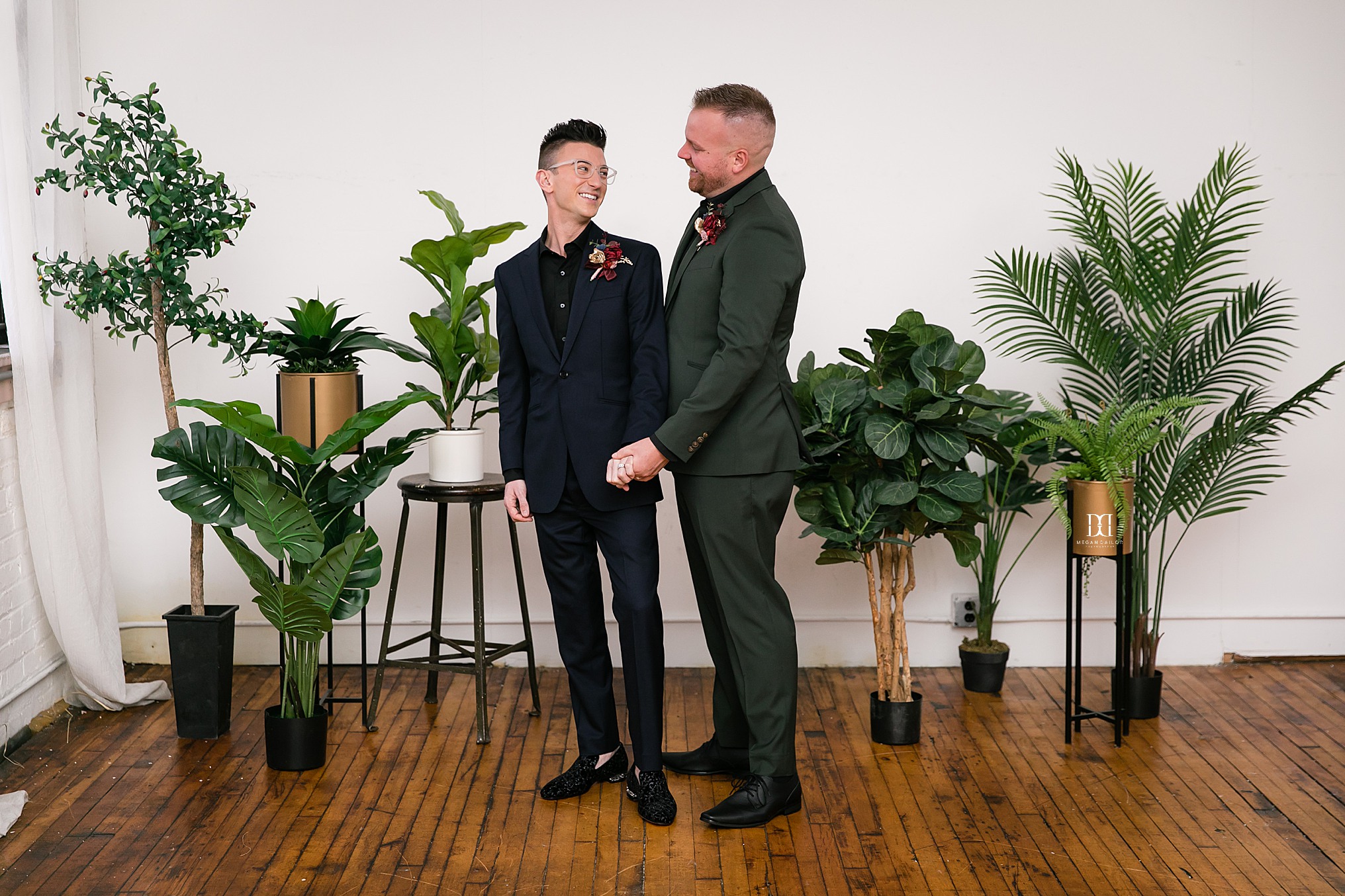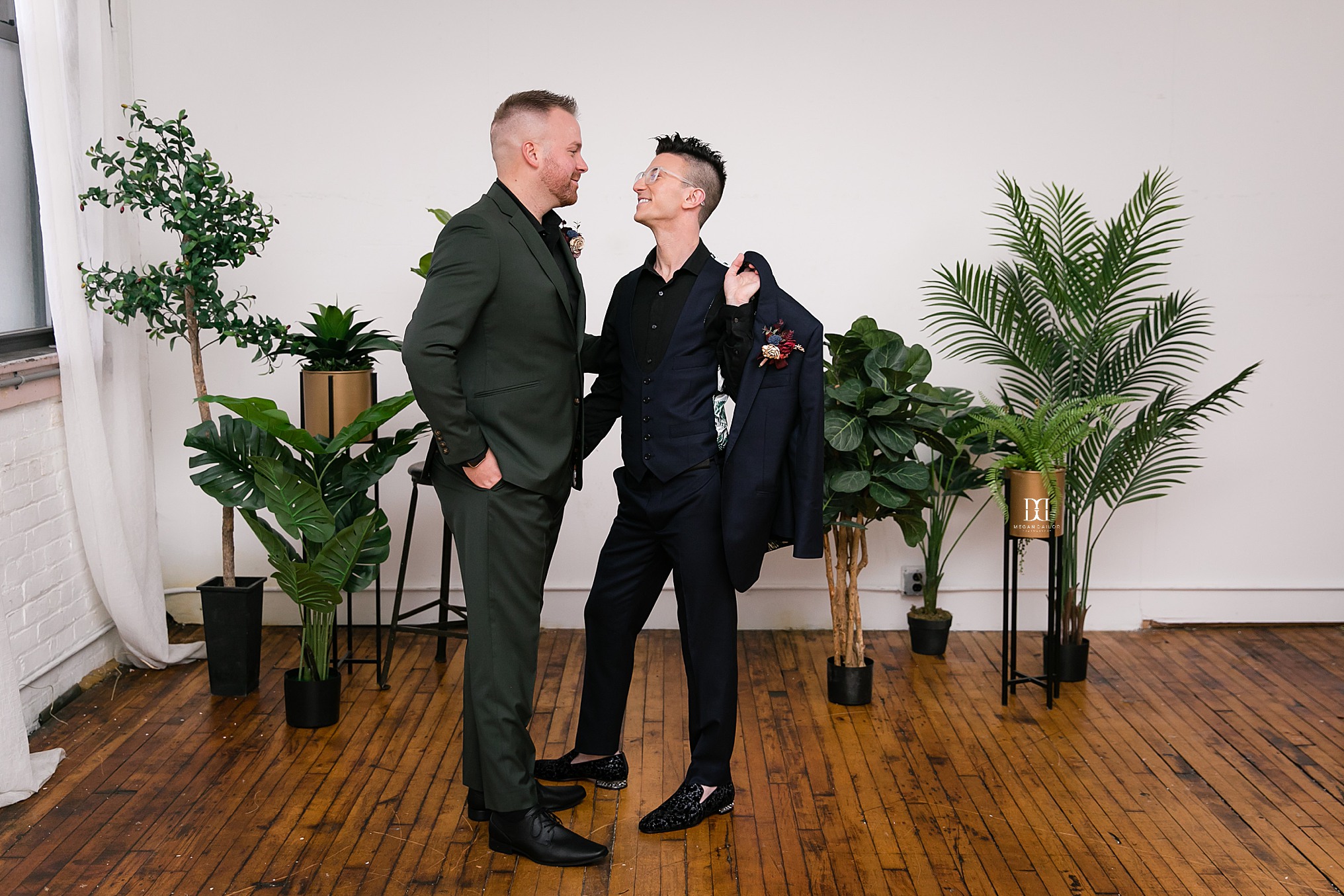 Chad and Zac have the best bff, she loves these two so much and is so fun and kind!

Highline wallpaper game is the most on point.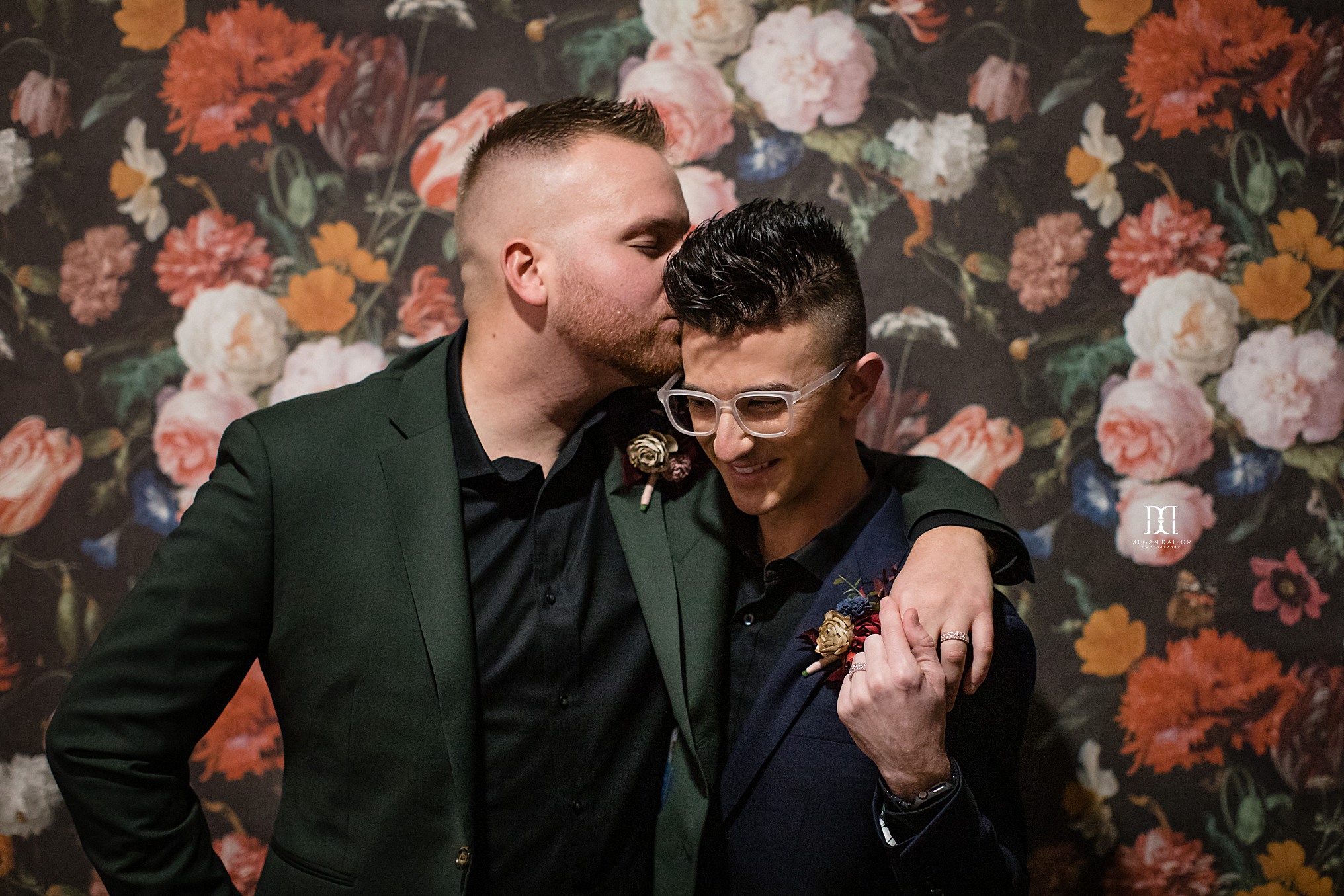 I can't decide which is cuter, and you can never have enough shots showing off the red bottoms, so.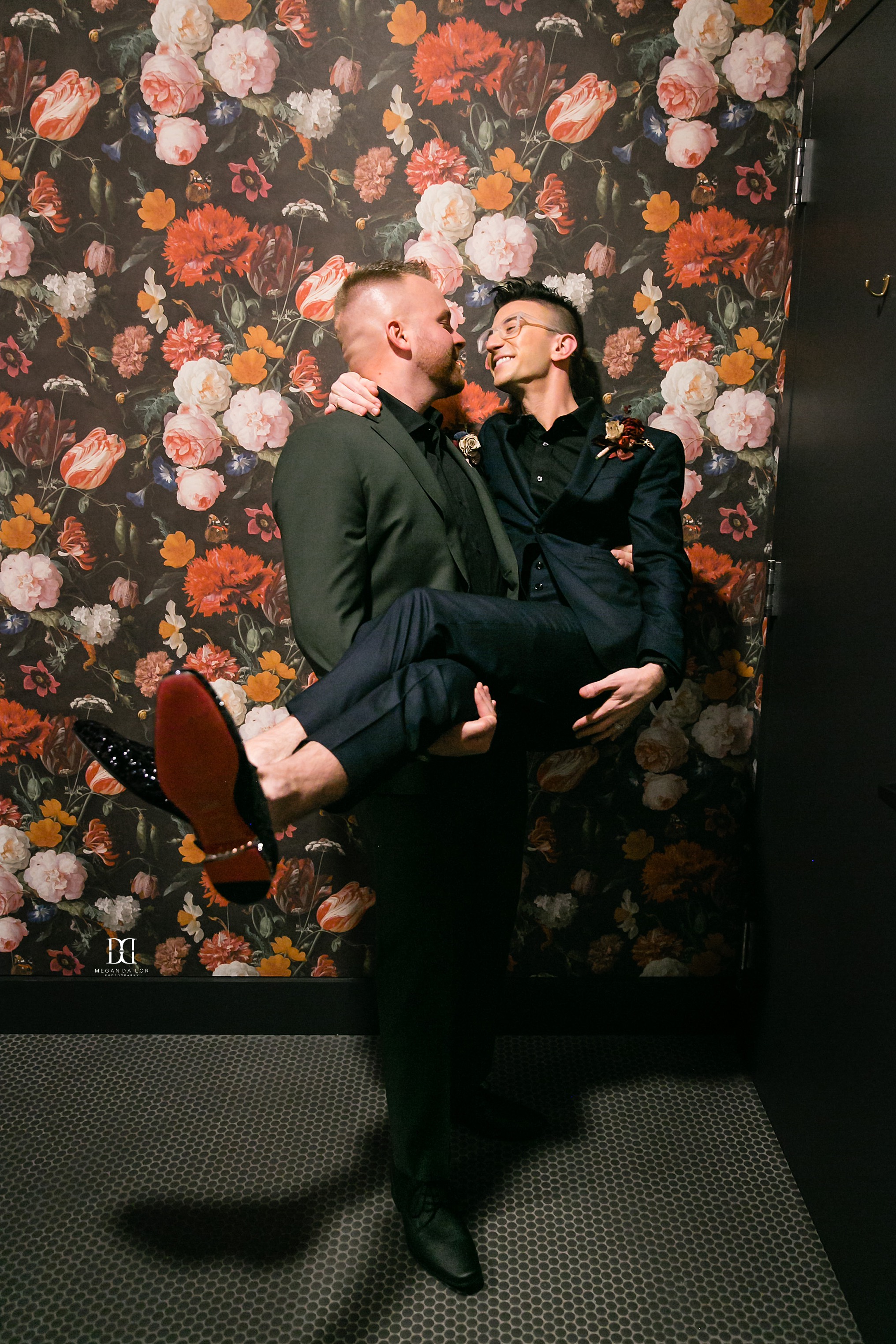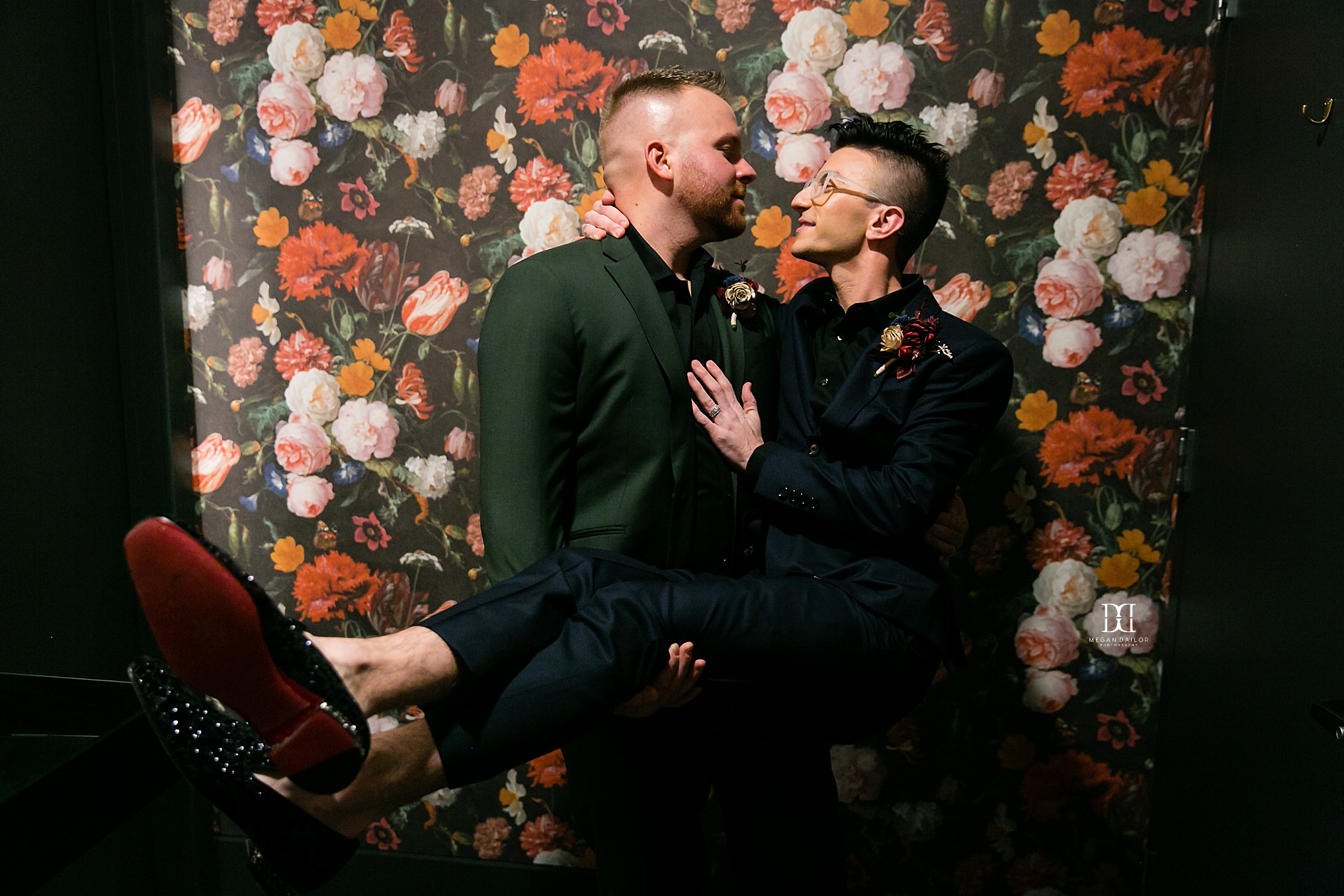 Ceremony time! This was my first time shooting the the Highline North Ballroom, it is as gorgeous as I knew it would be! Beautiful ceremony by Jennifer of J Costello Officiants.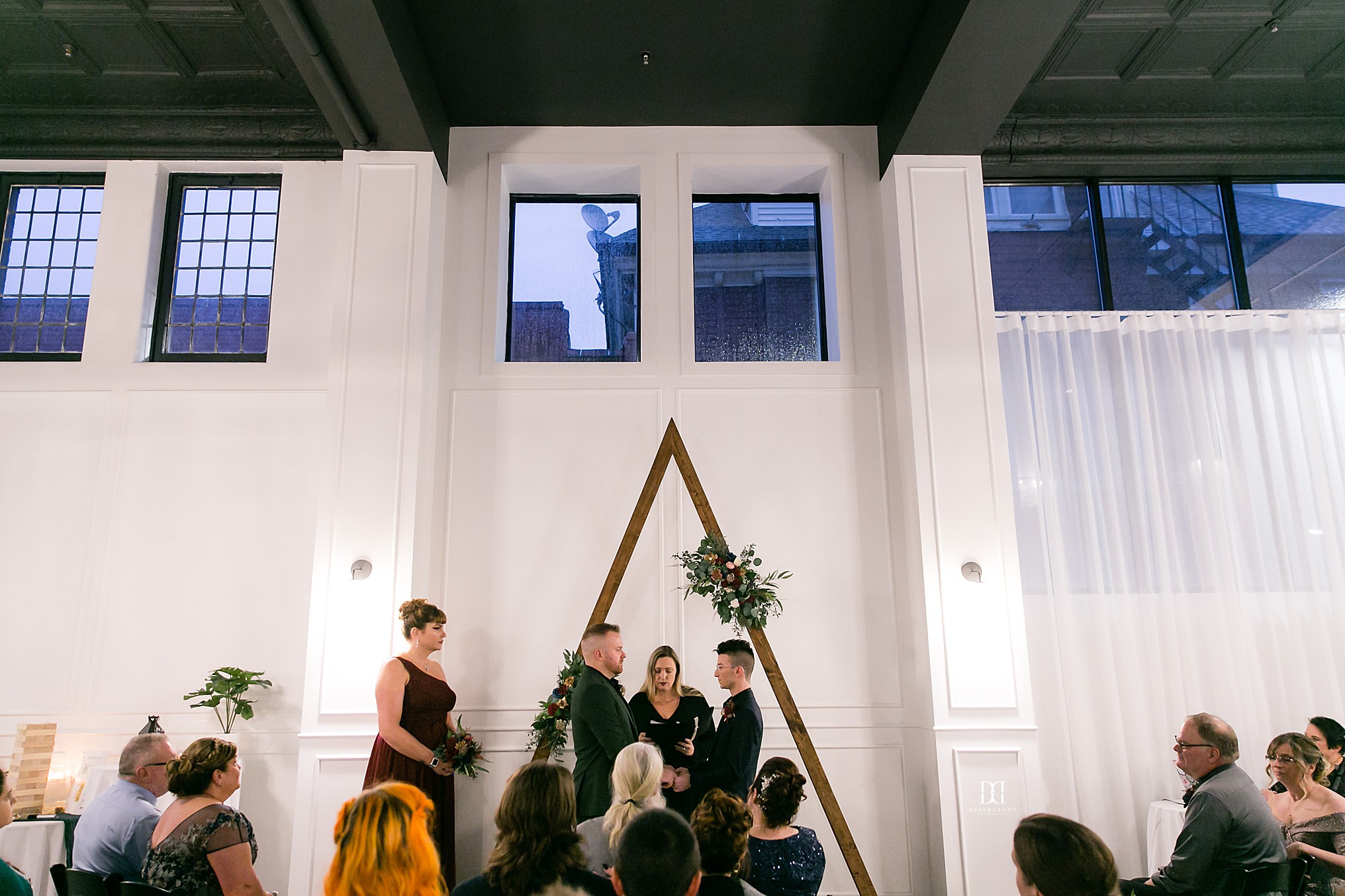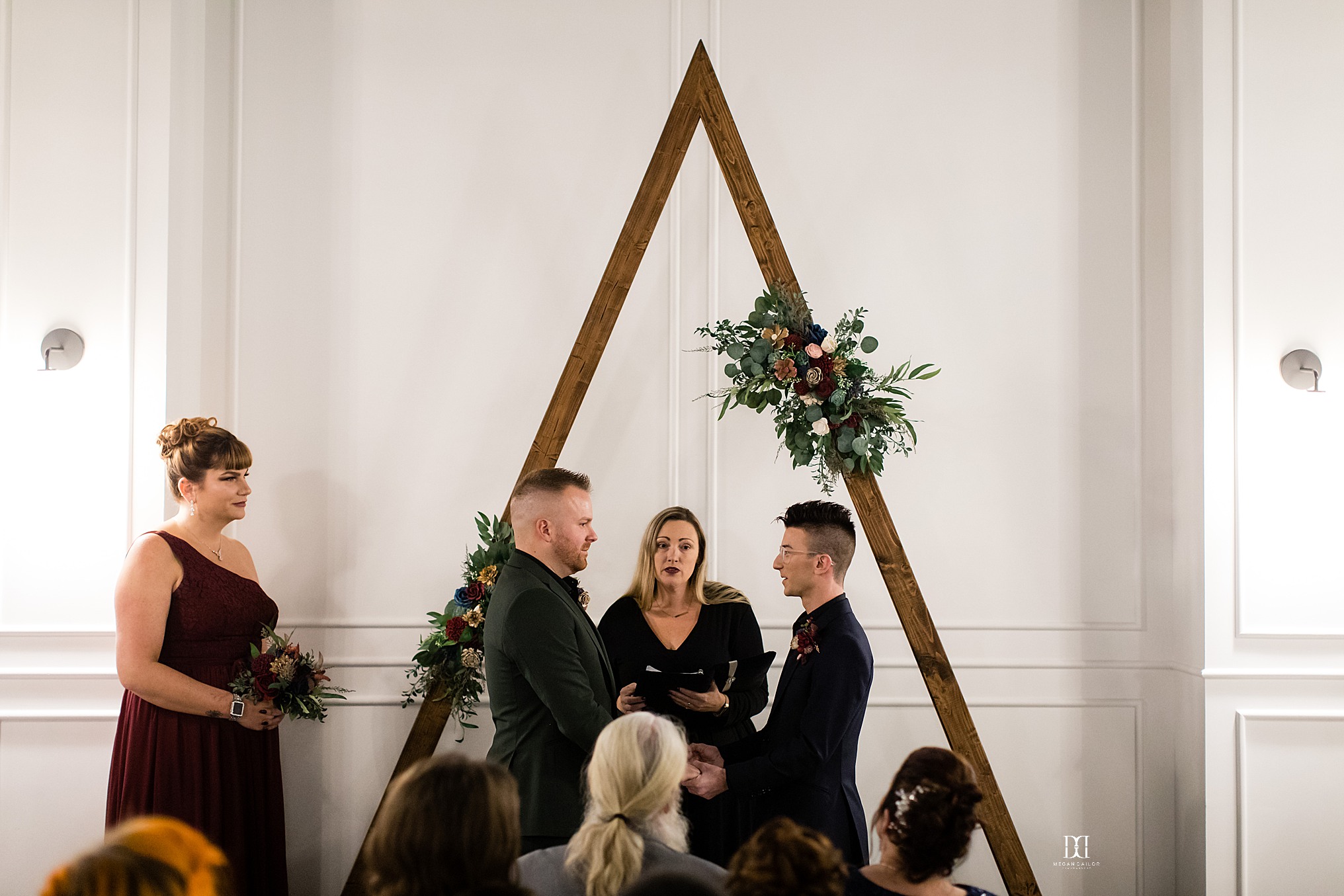 A perfect space for an intimate wedding.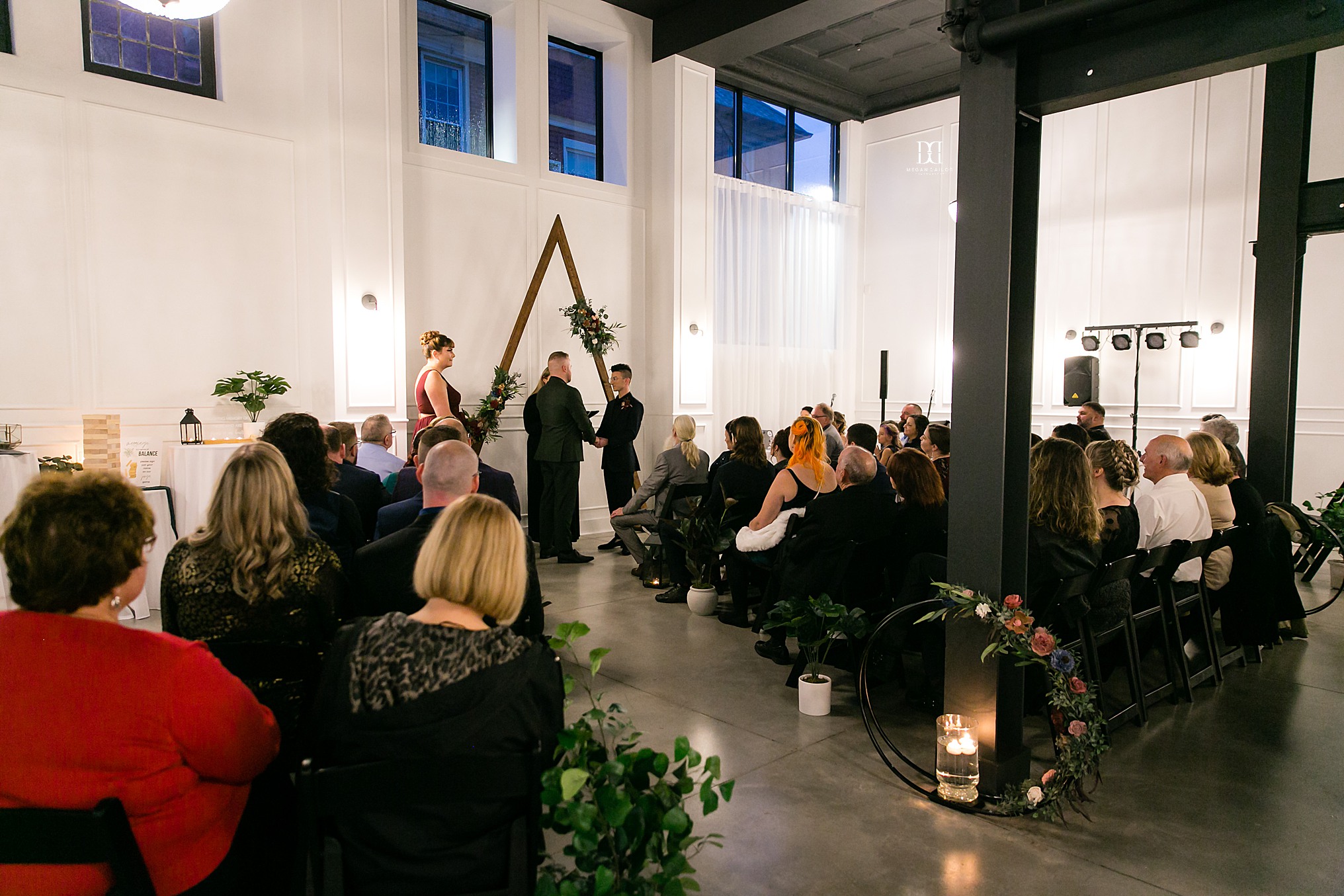 The ceremony was so sweet and so beautiful.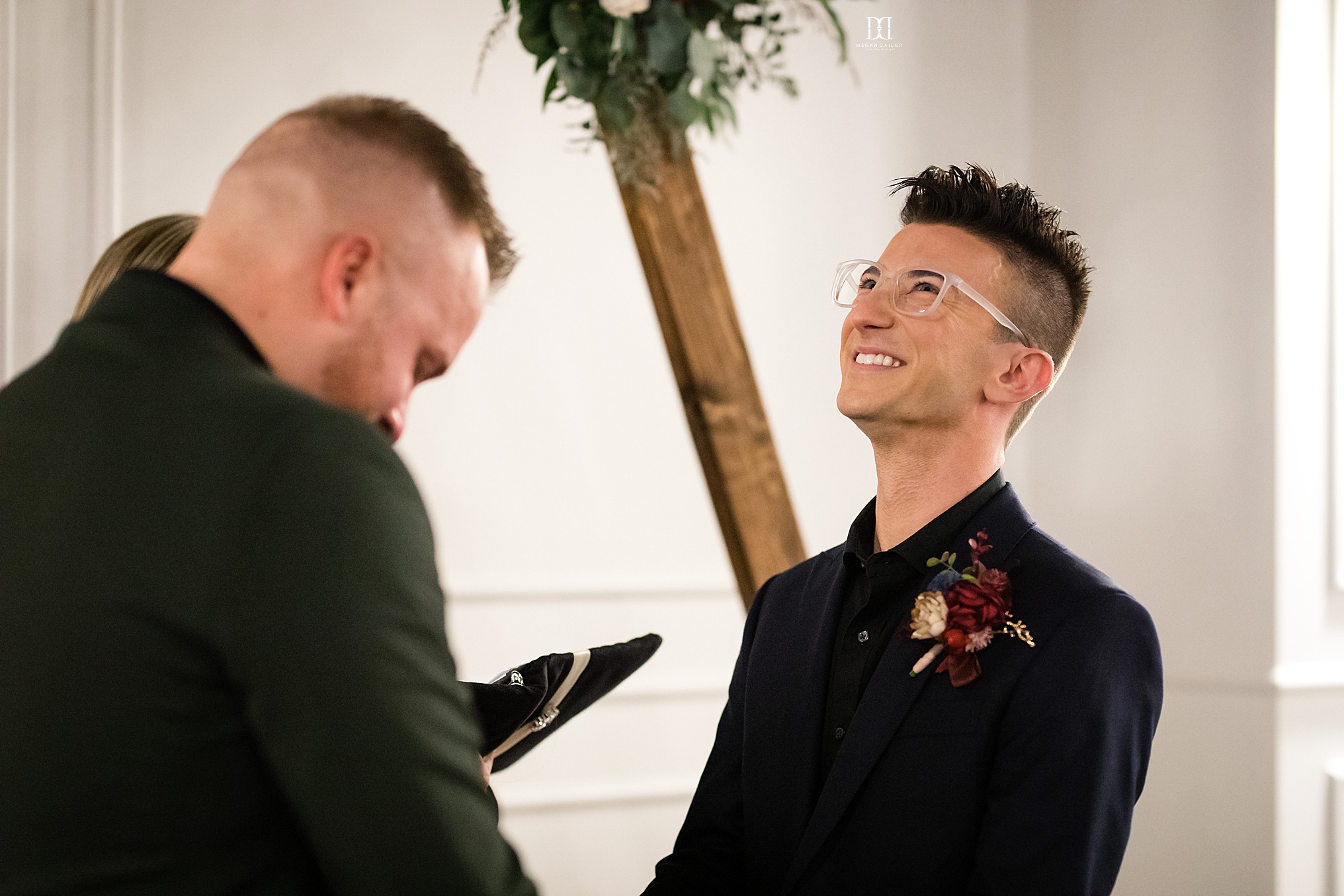 Lots of tears.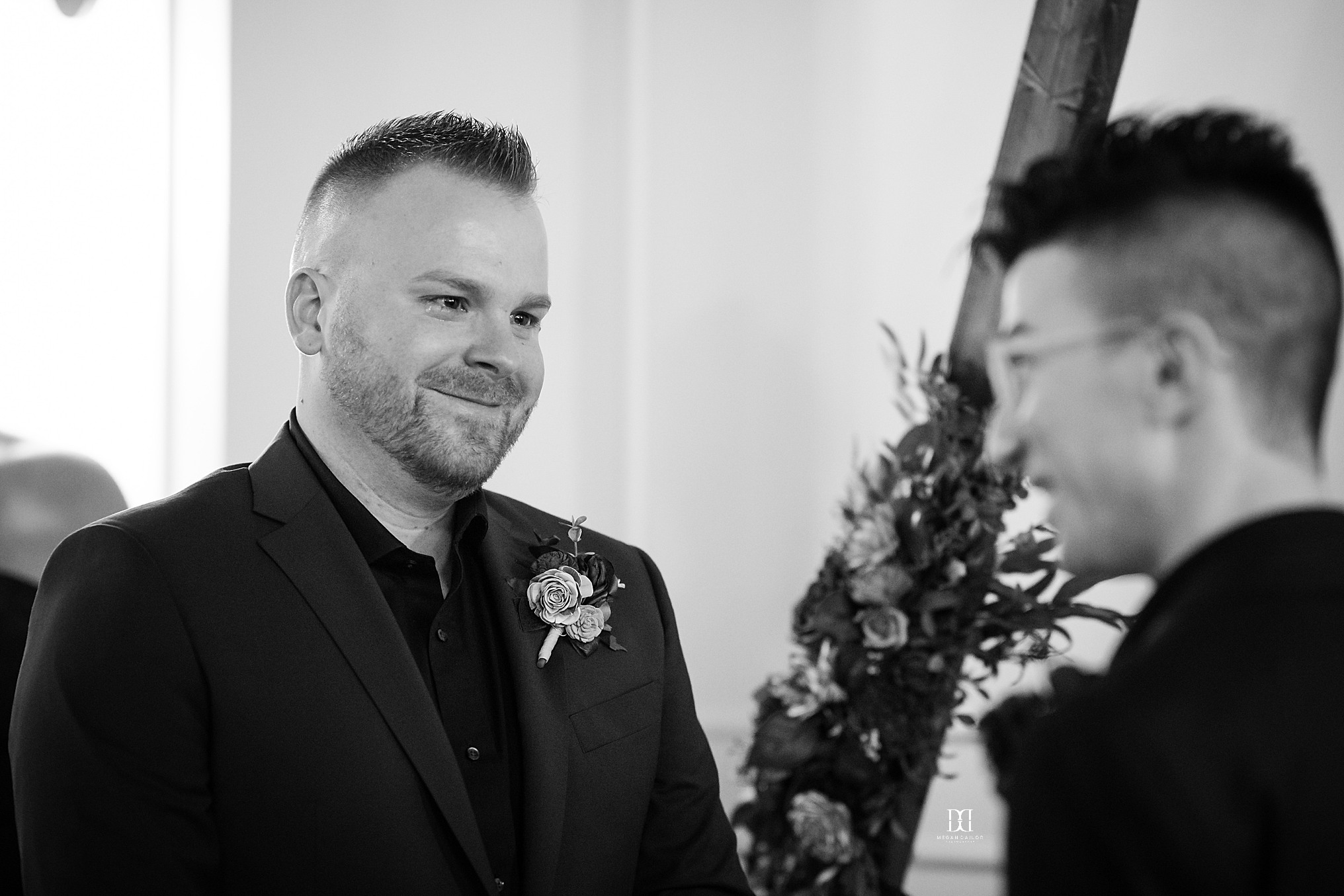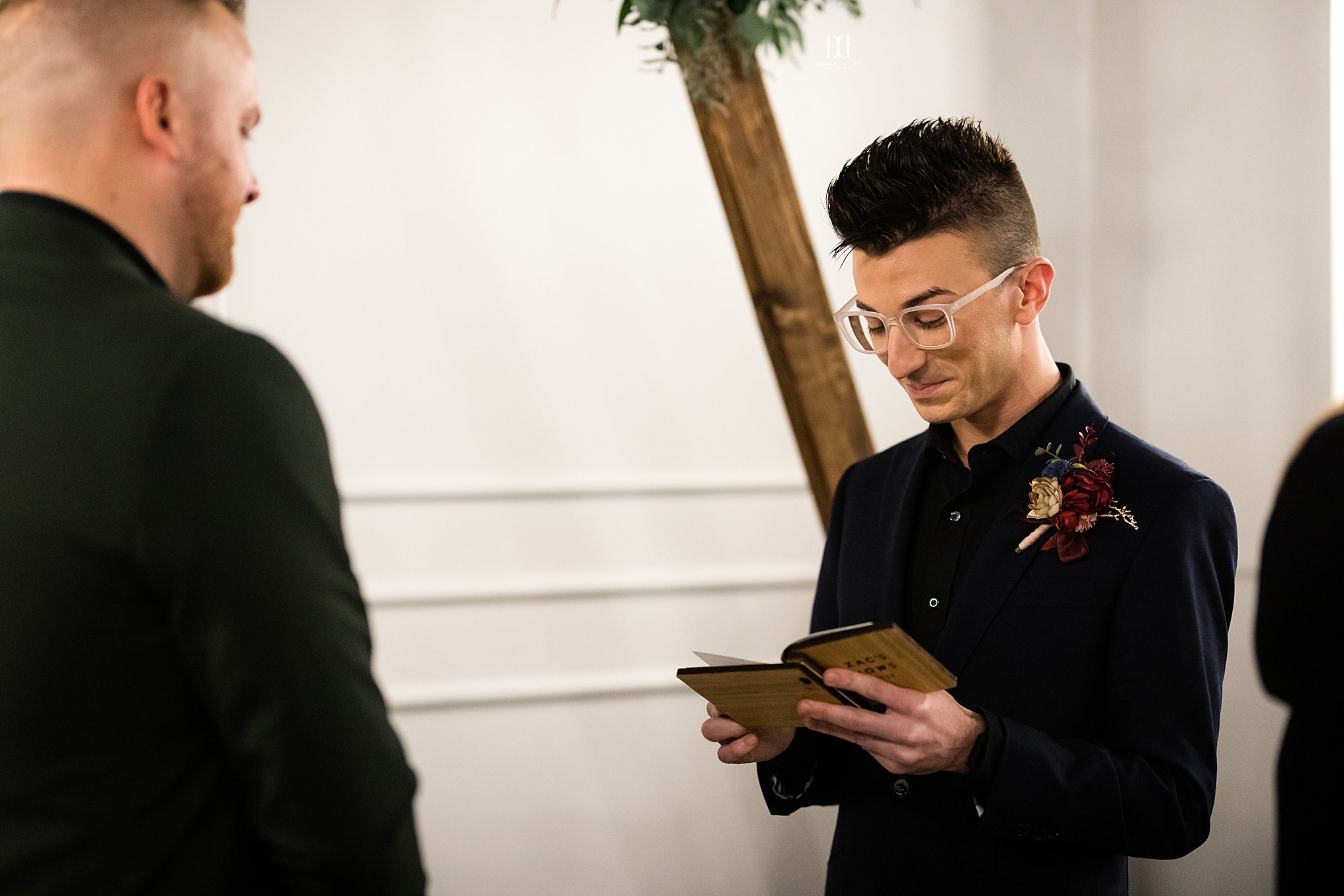 I have had so many emotional weddings this year, I love a crying montage. So wonderful to see how happy and moved everyone is for this couple.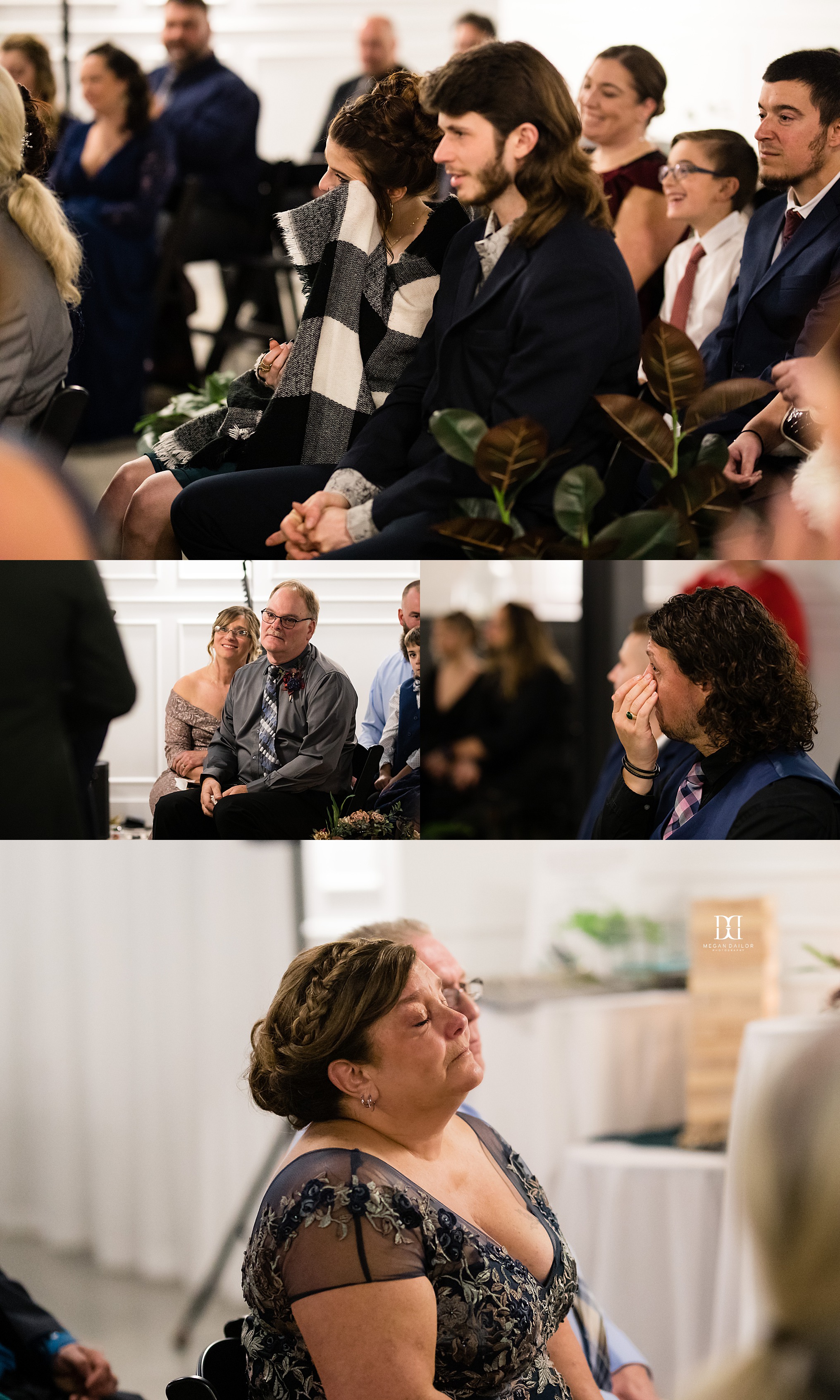 Mr & Mr!!!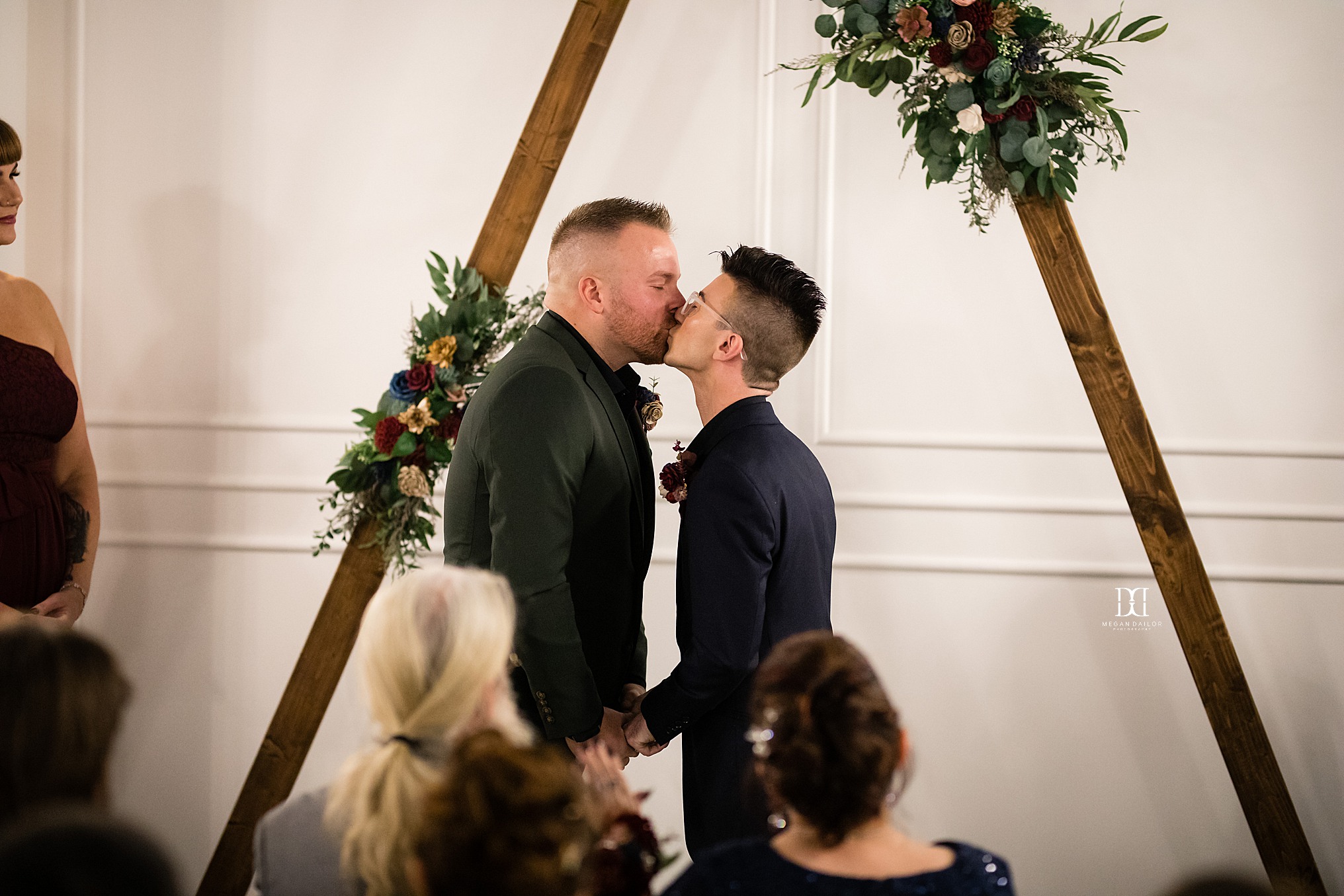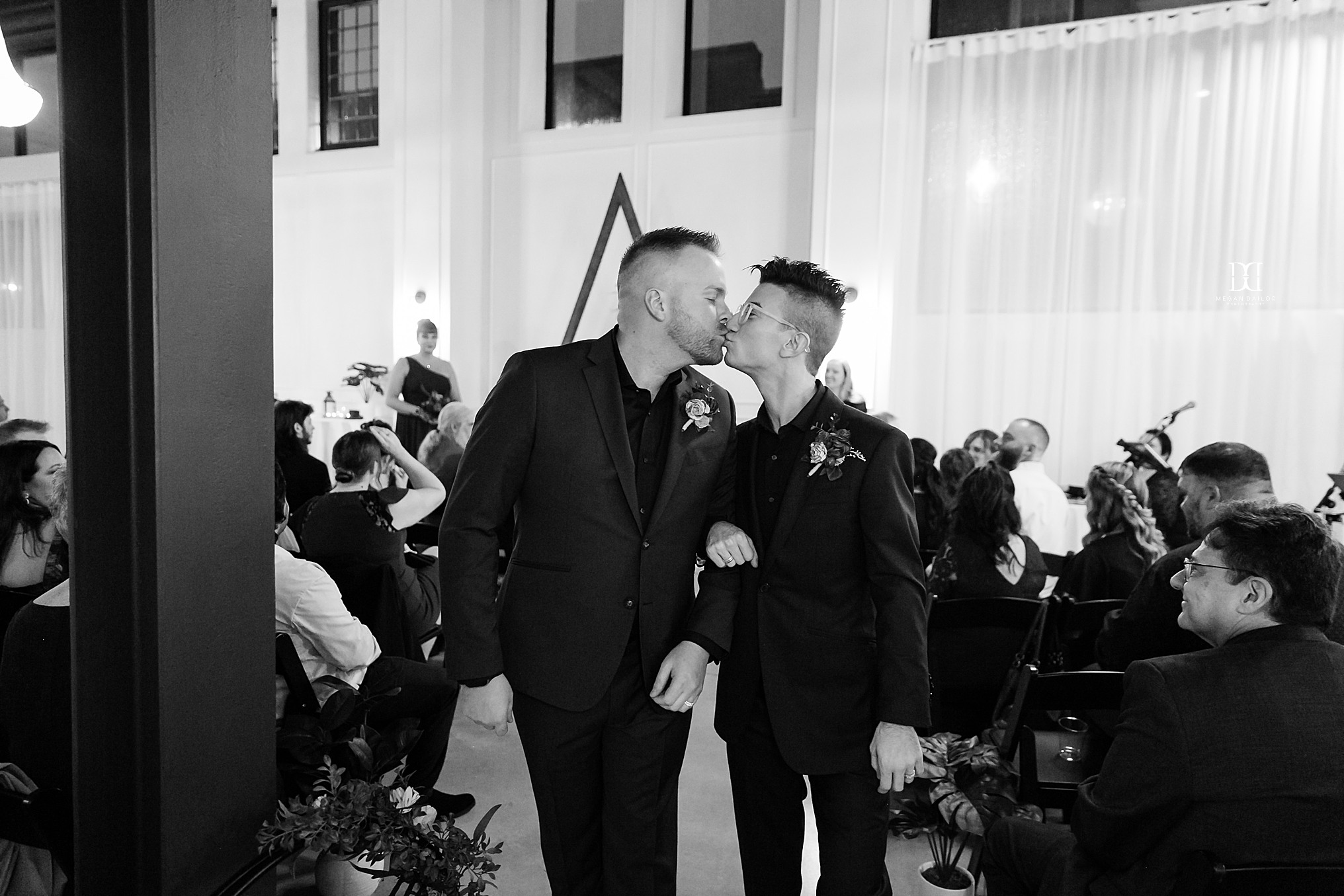 The Highline North Ballroom looked so beautiful. Clean and bright with lots of greenery and some vibrant wooden flowers. Zac and Chad's maid of honor Erica even hand-dyed this runner cloth. LOVE!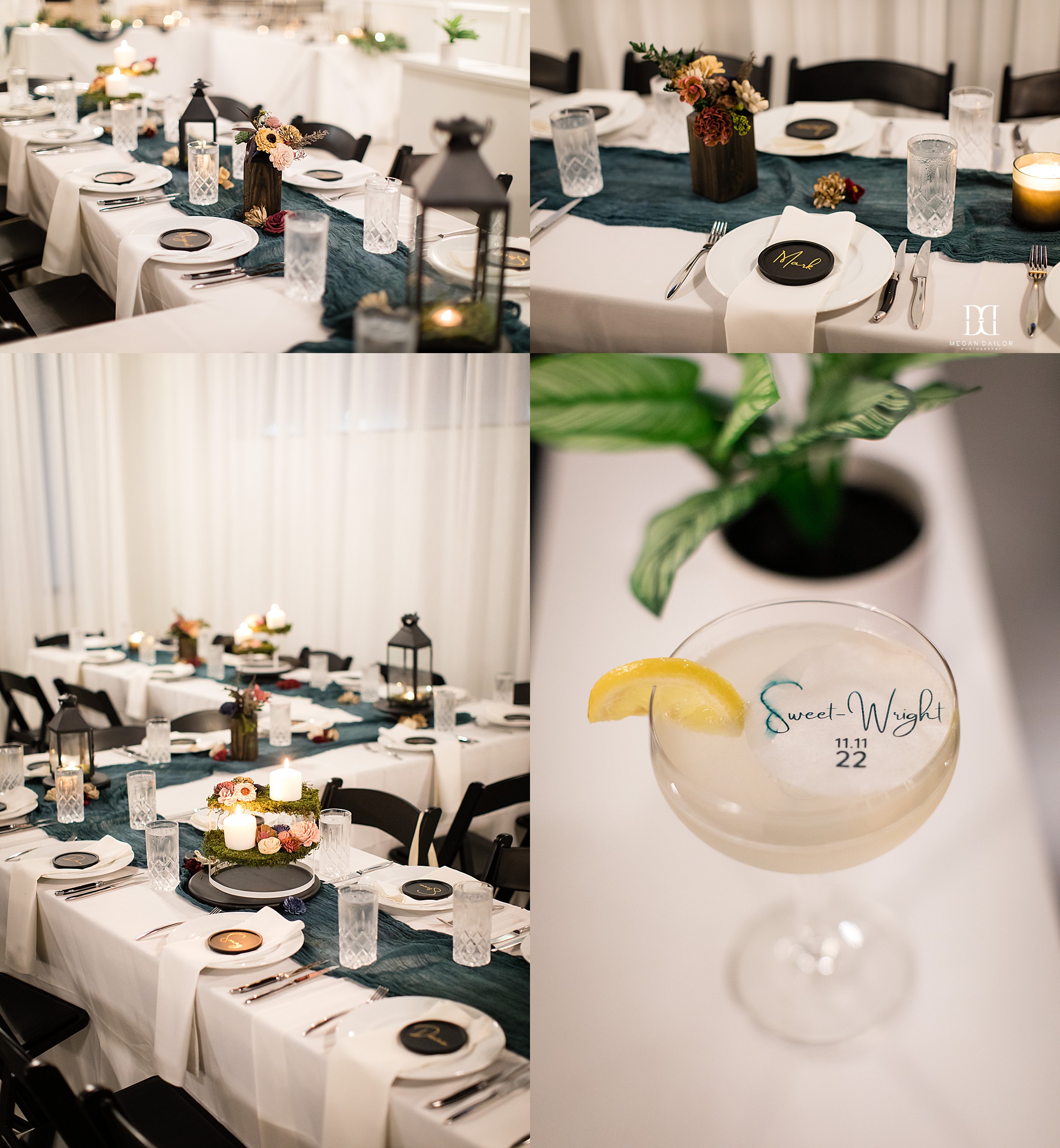 First dance adorableness.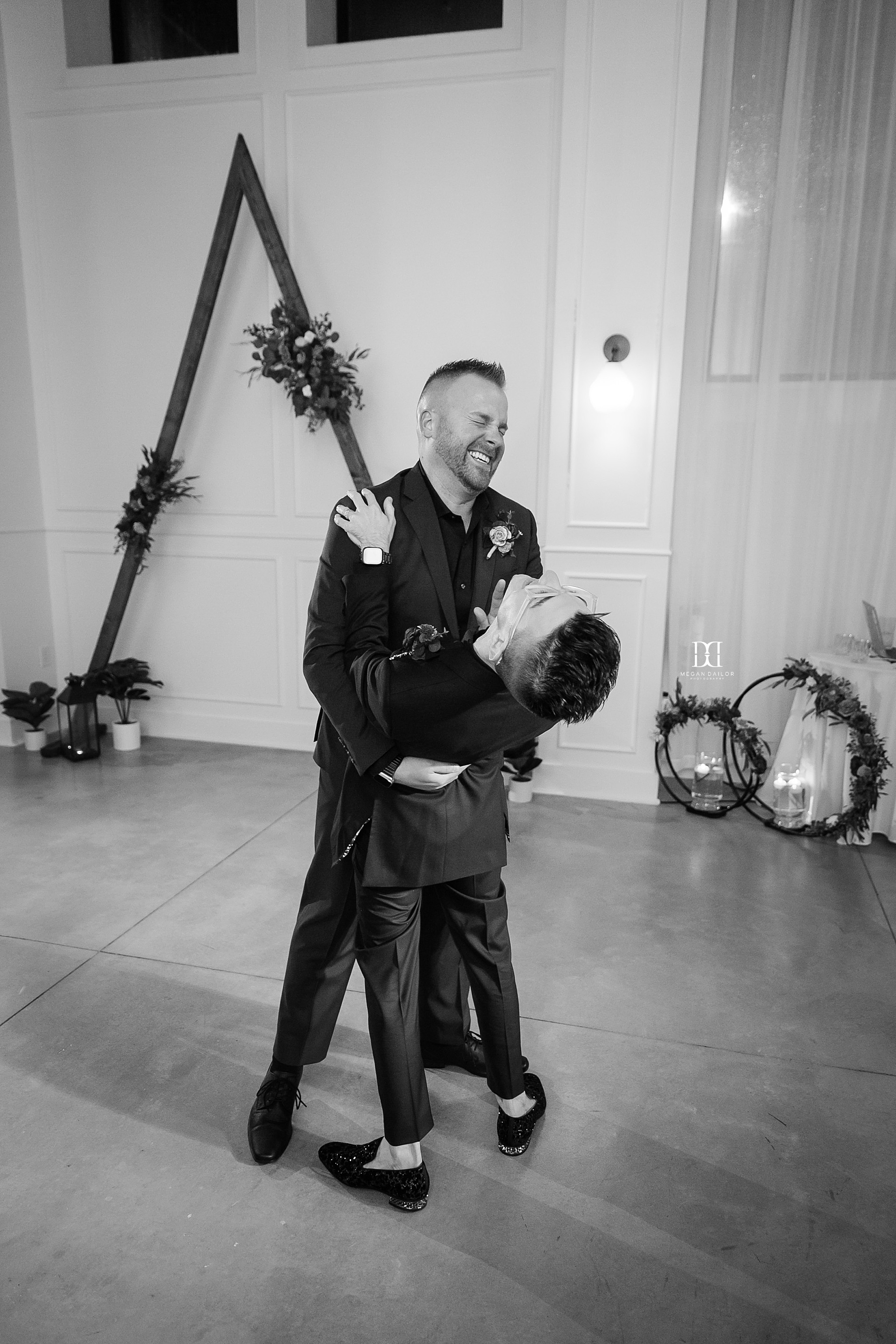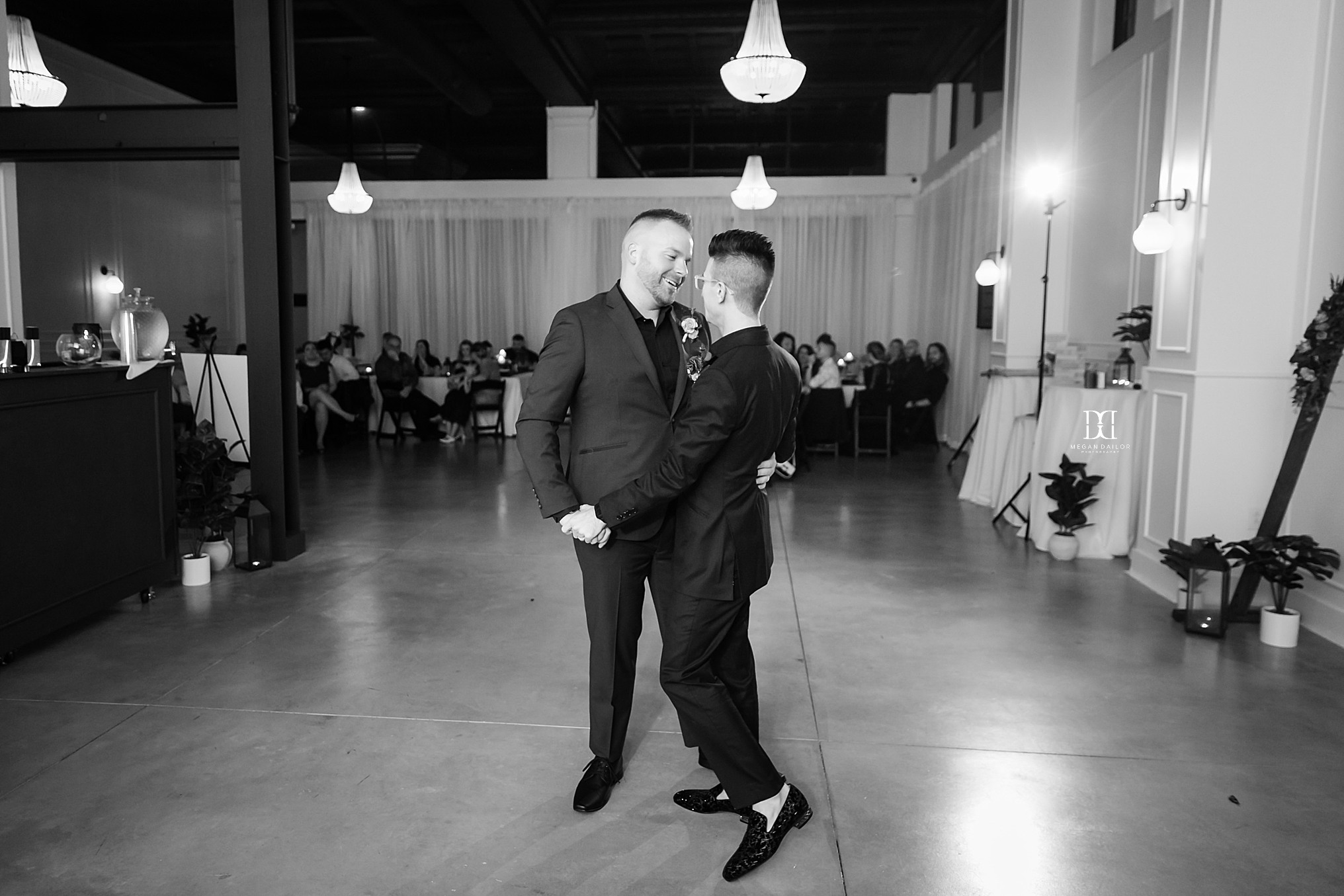 Oh these mother son dances. So much love for their boys.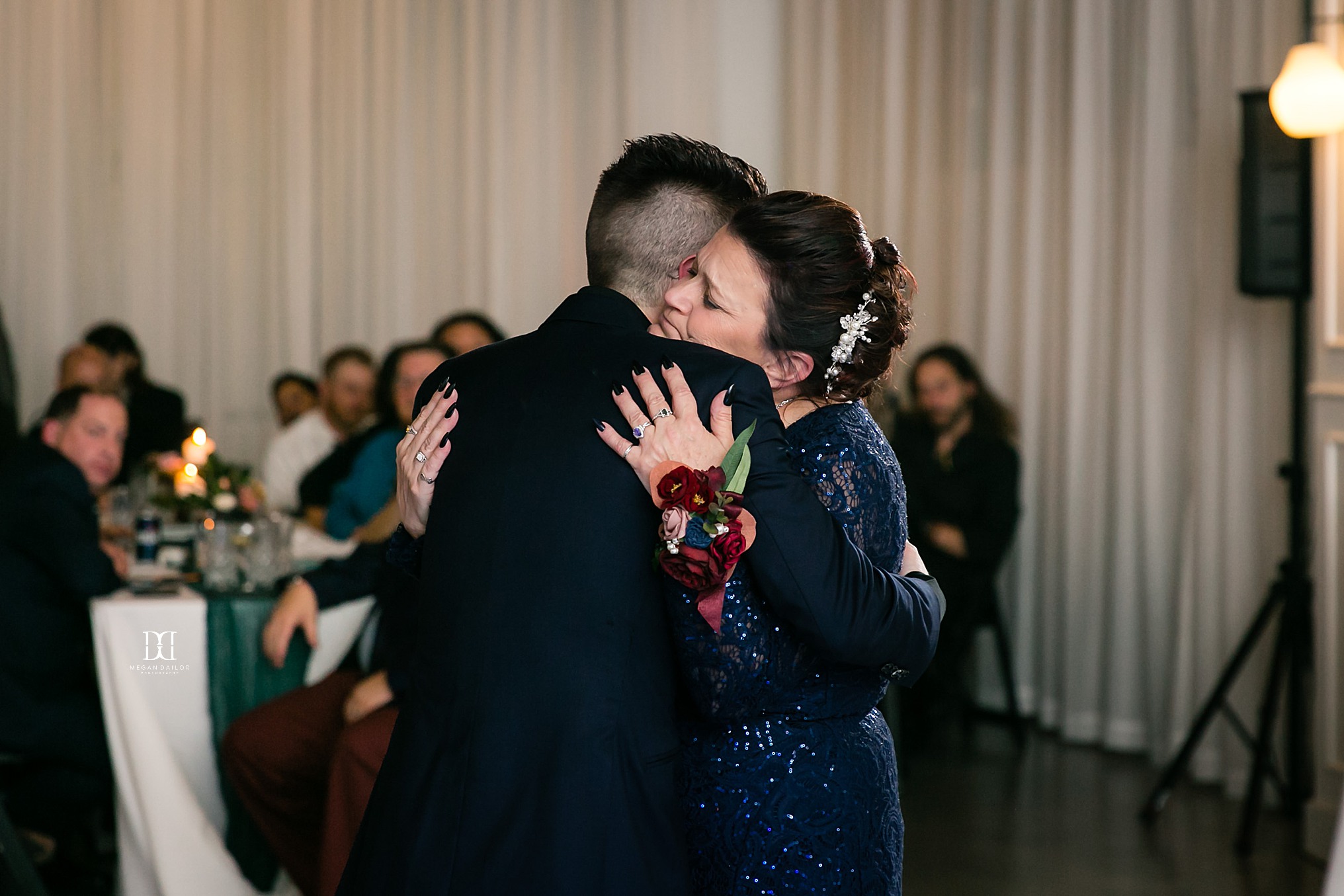 More tears. So lucky to be so loved.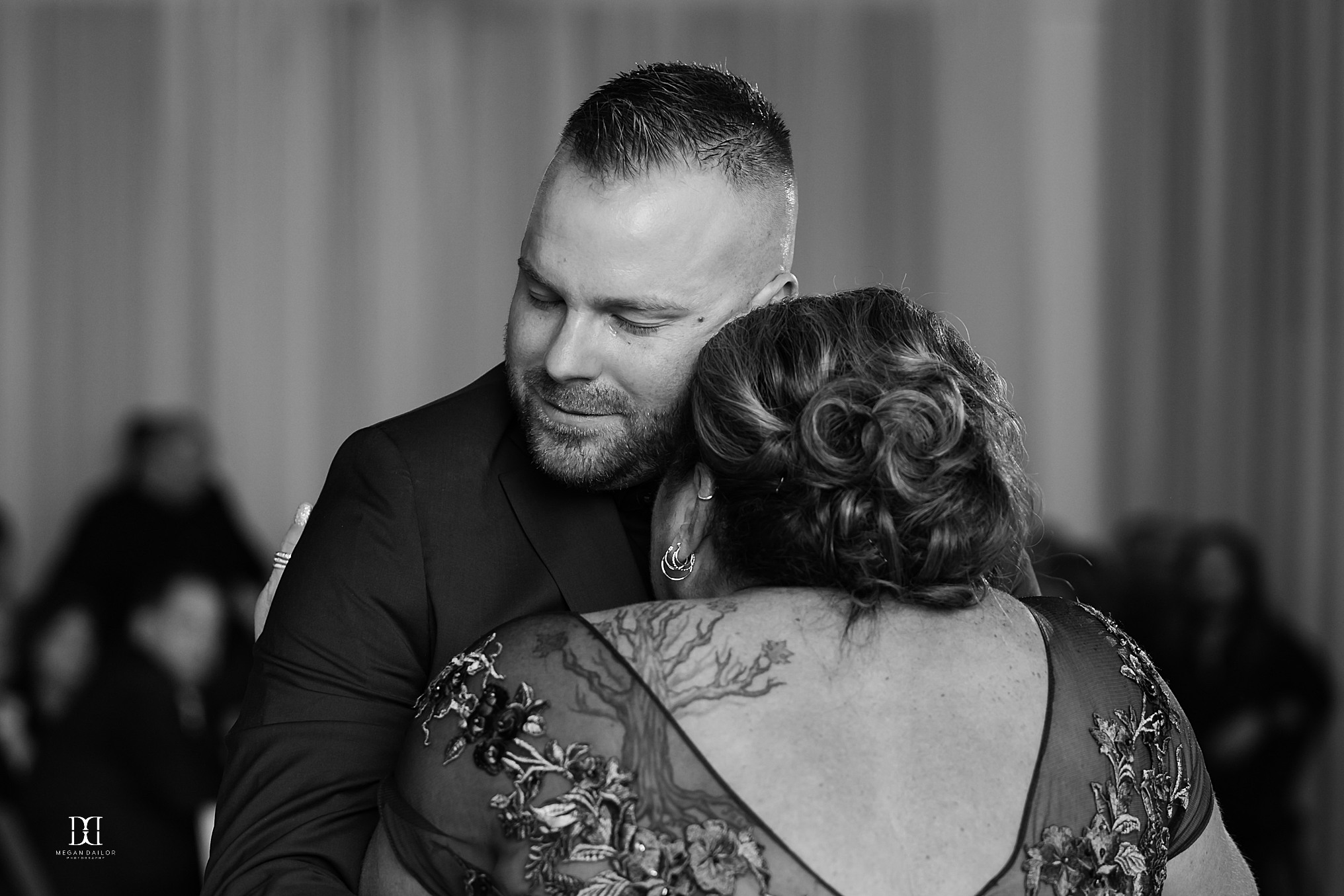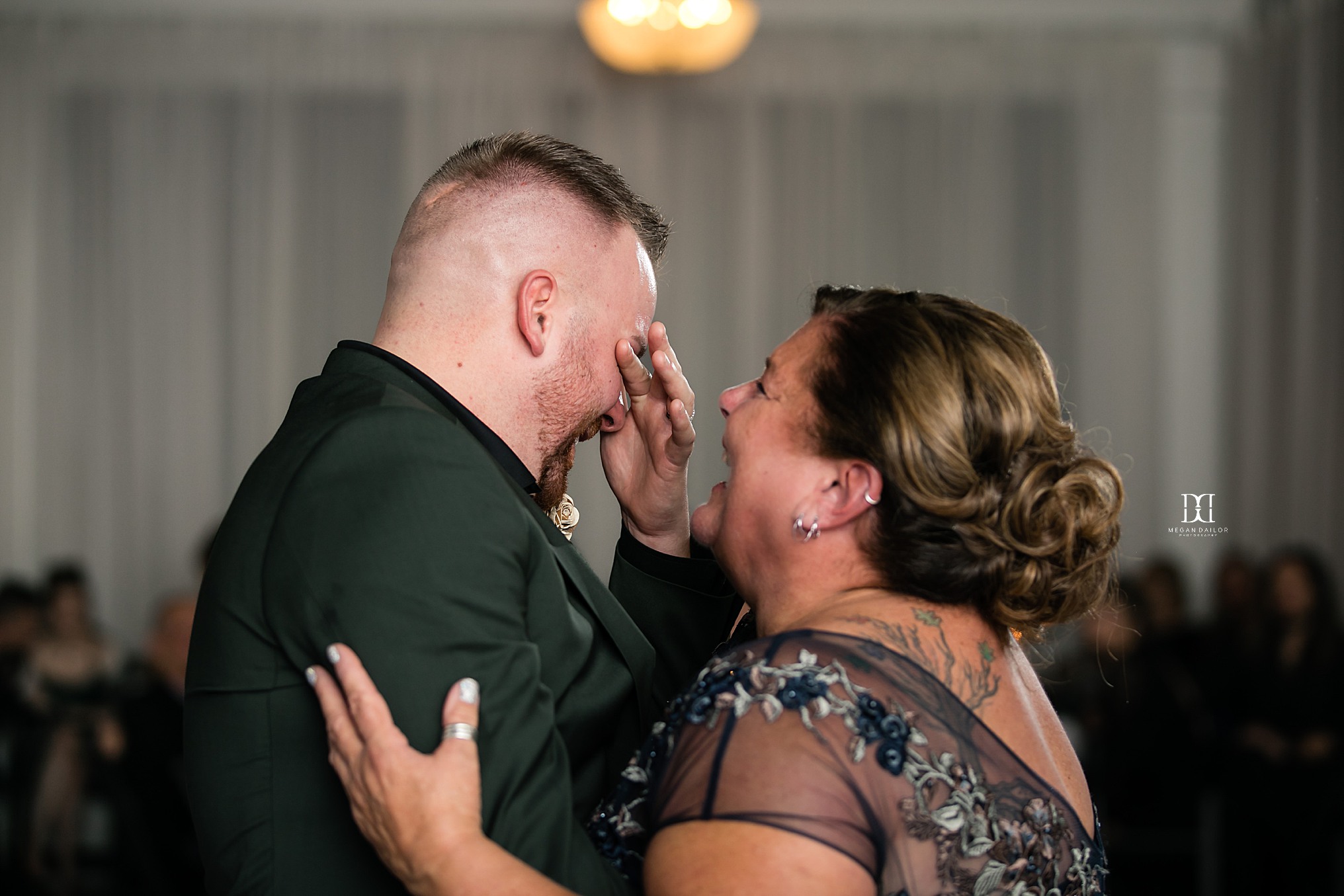 Time to party!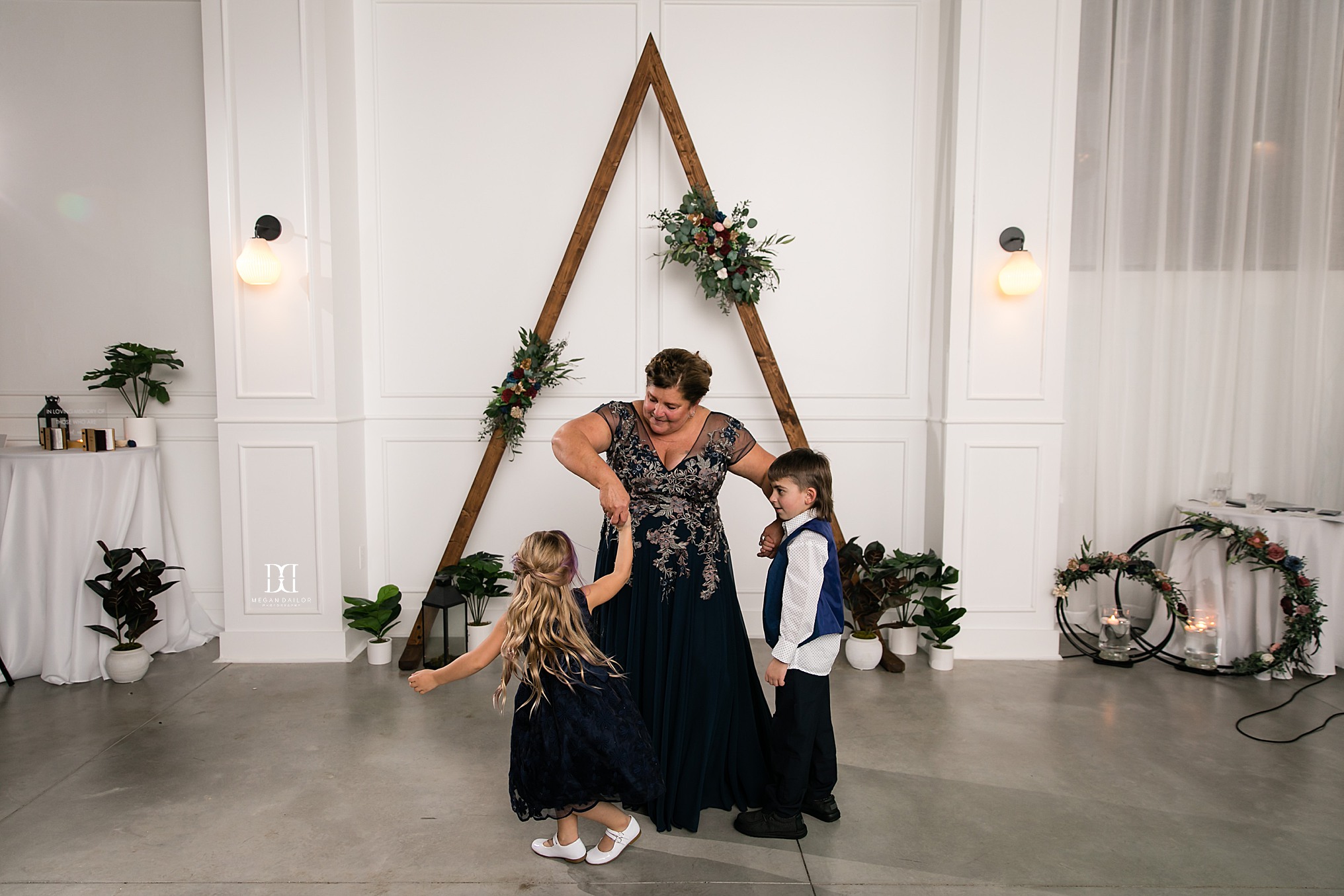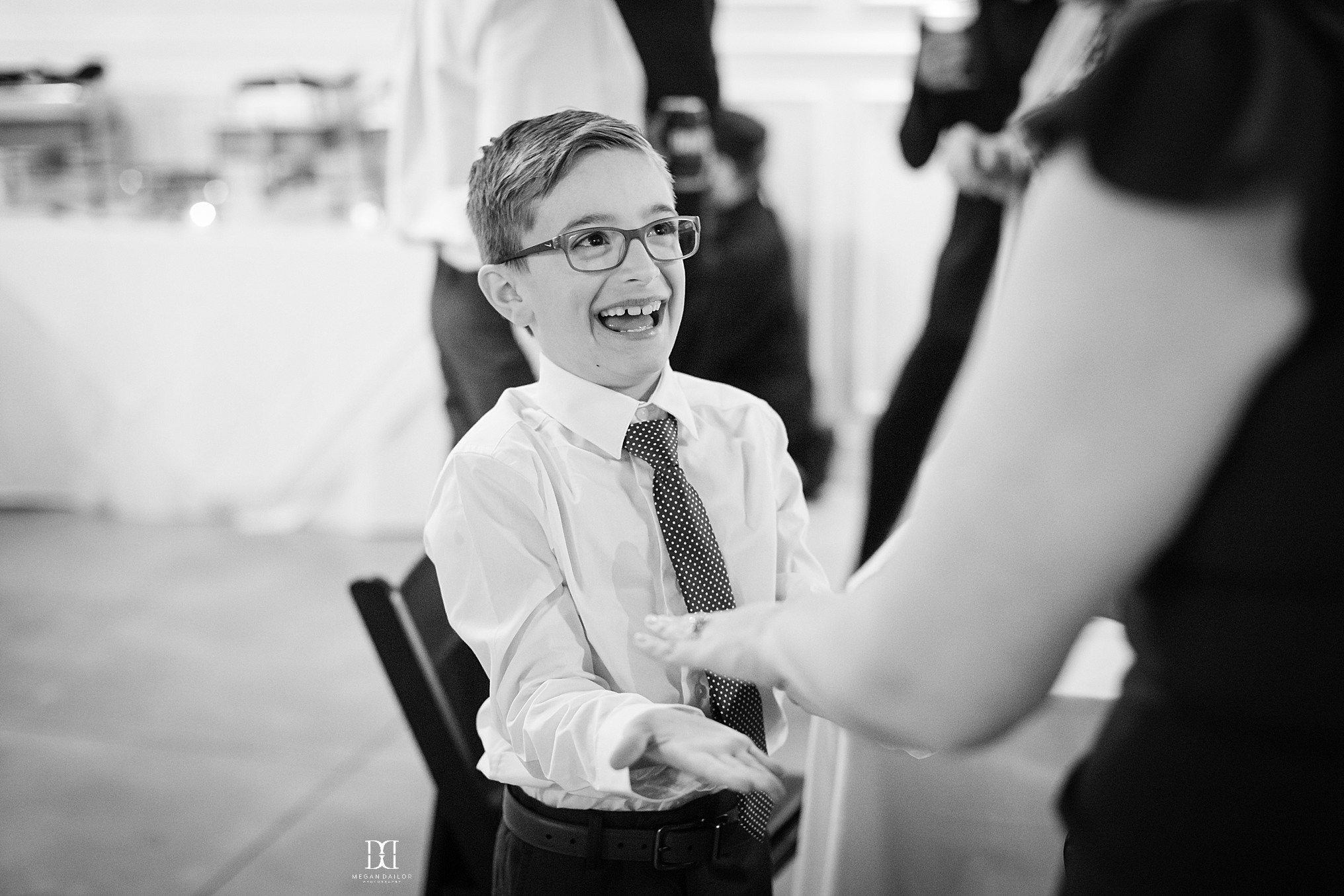 This father daughter dance floor duo was too cute!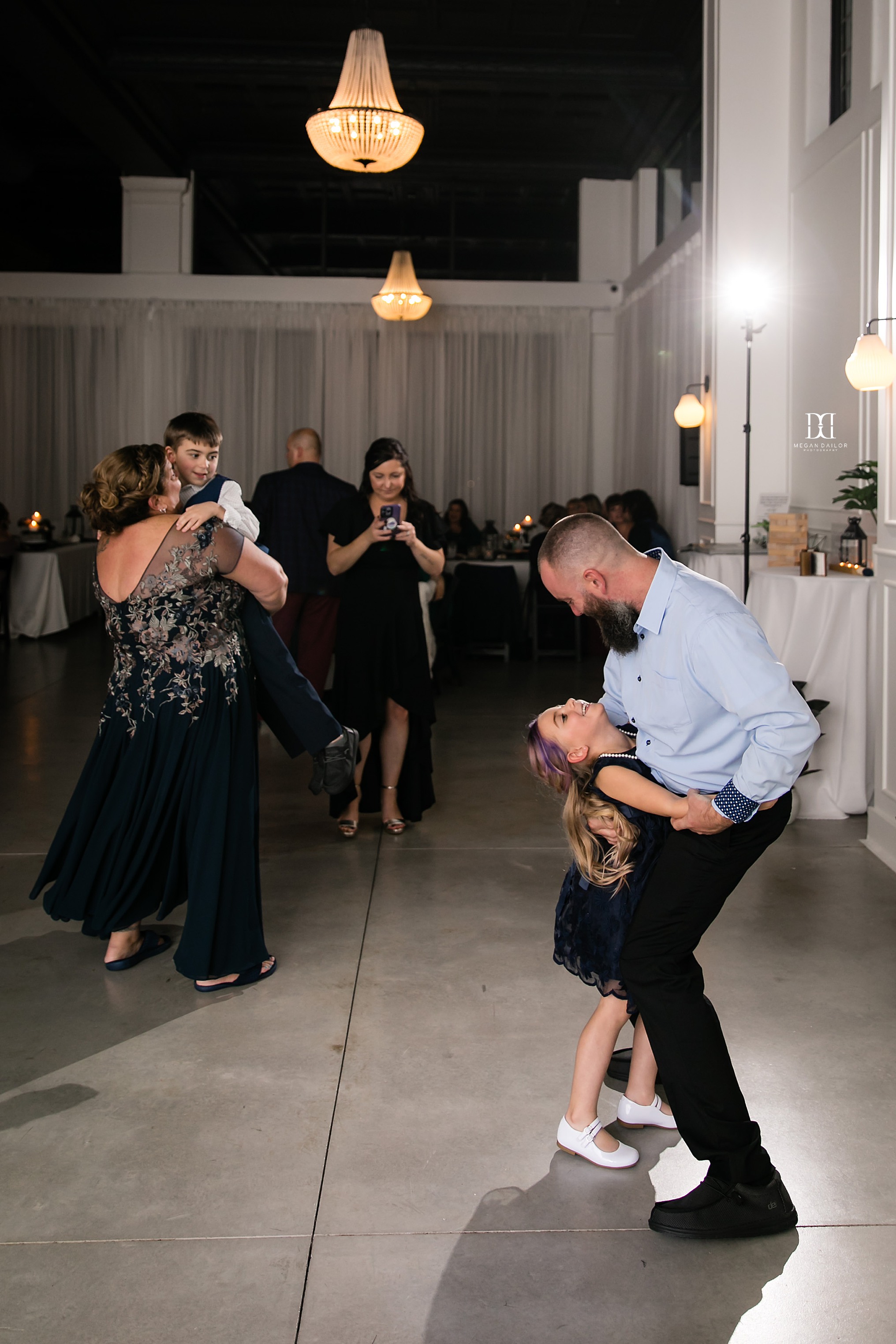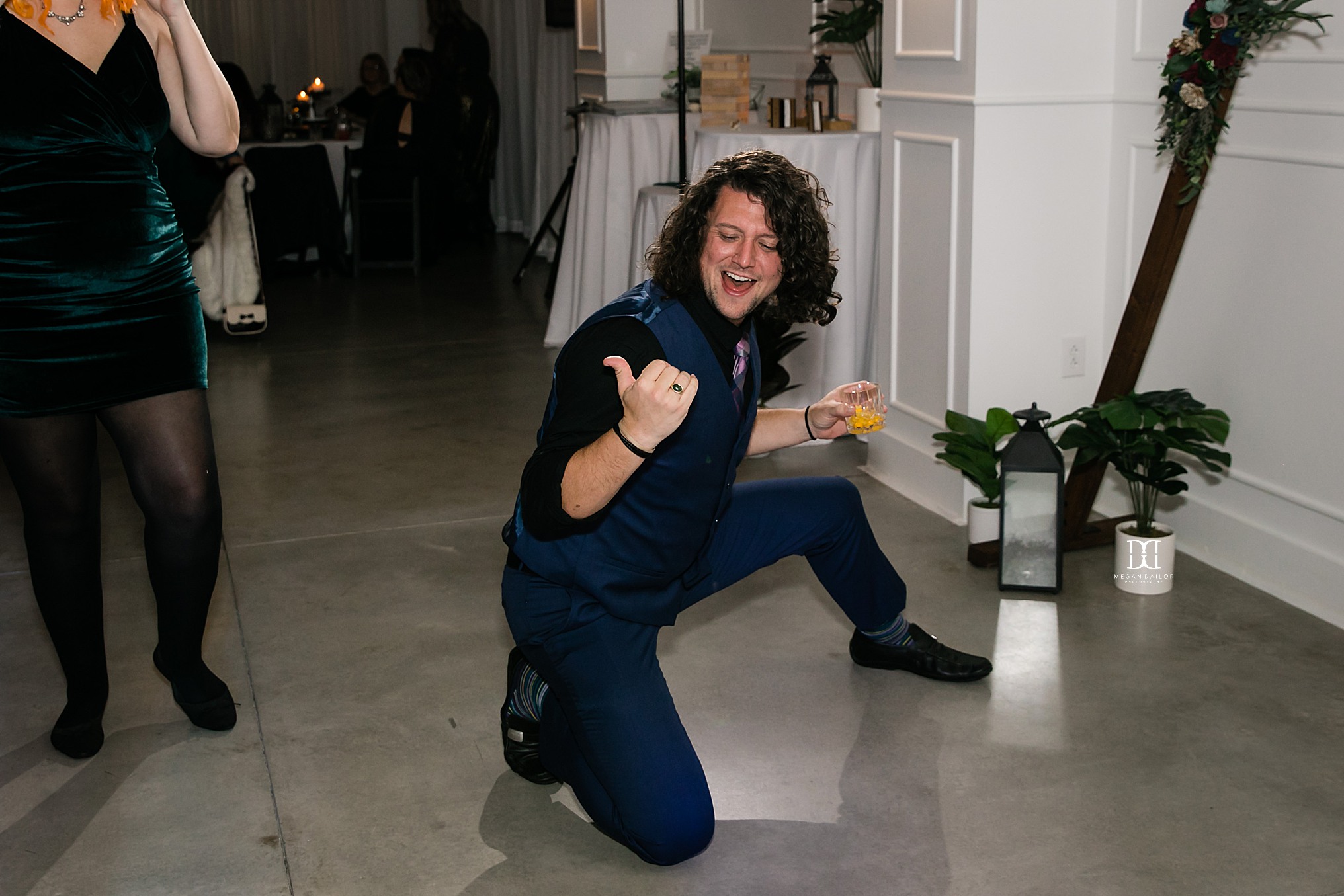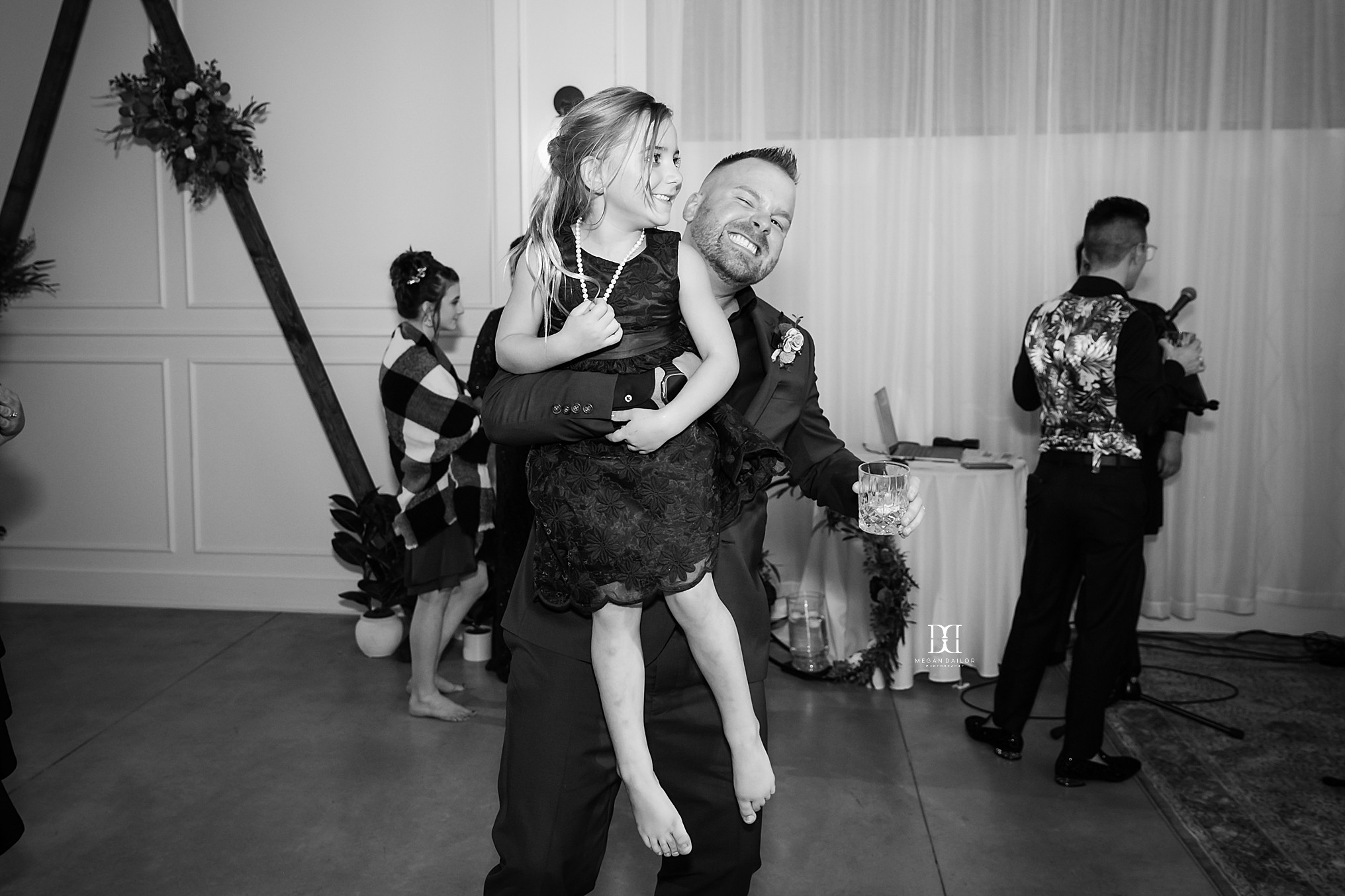 Zac quickly secured the Wedding MVP title, he was a riot on the dance floor!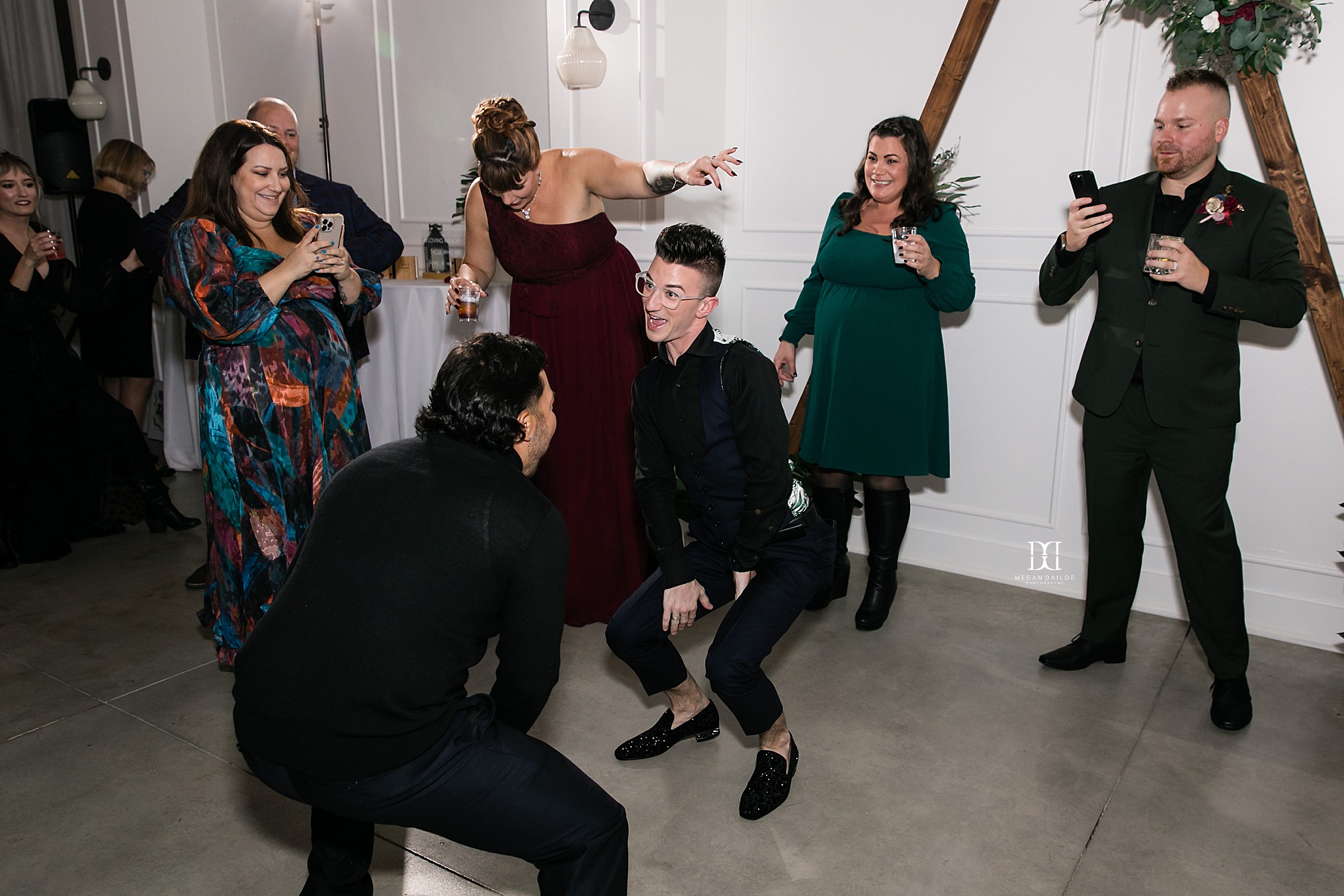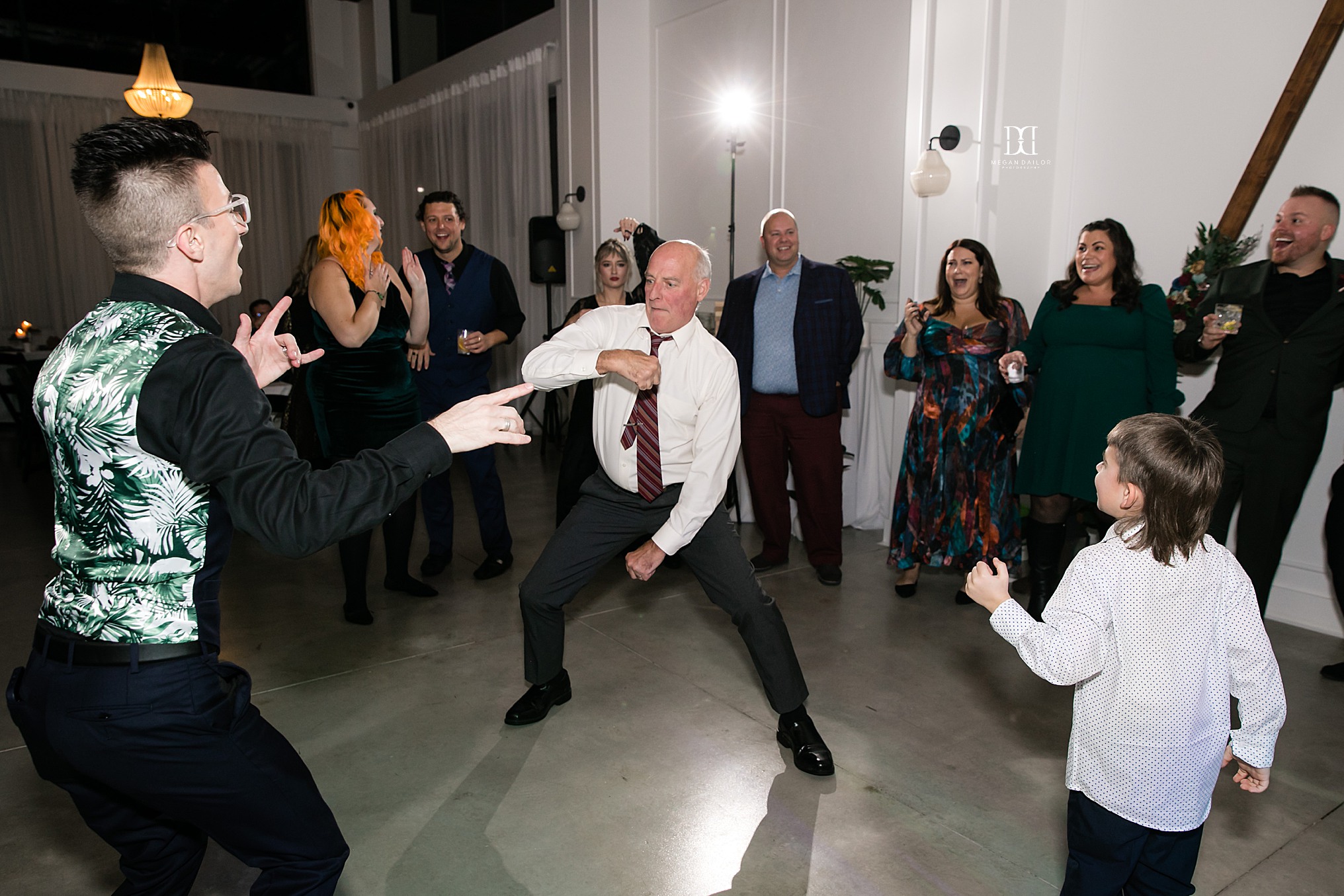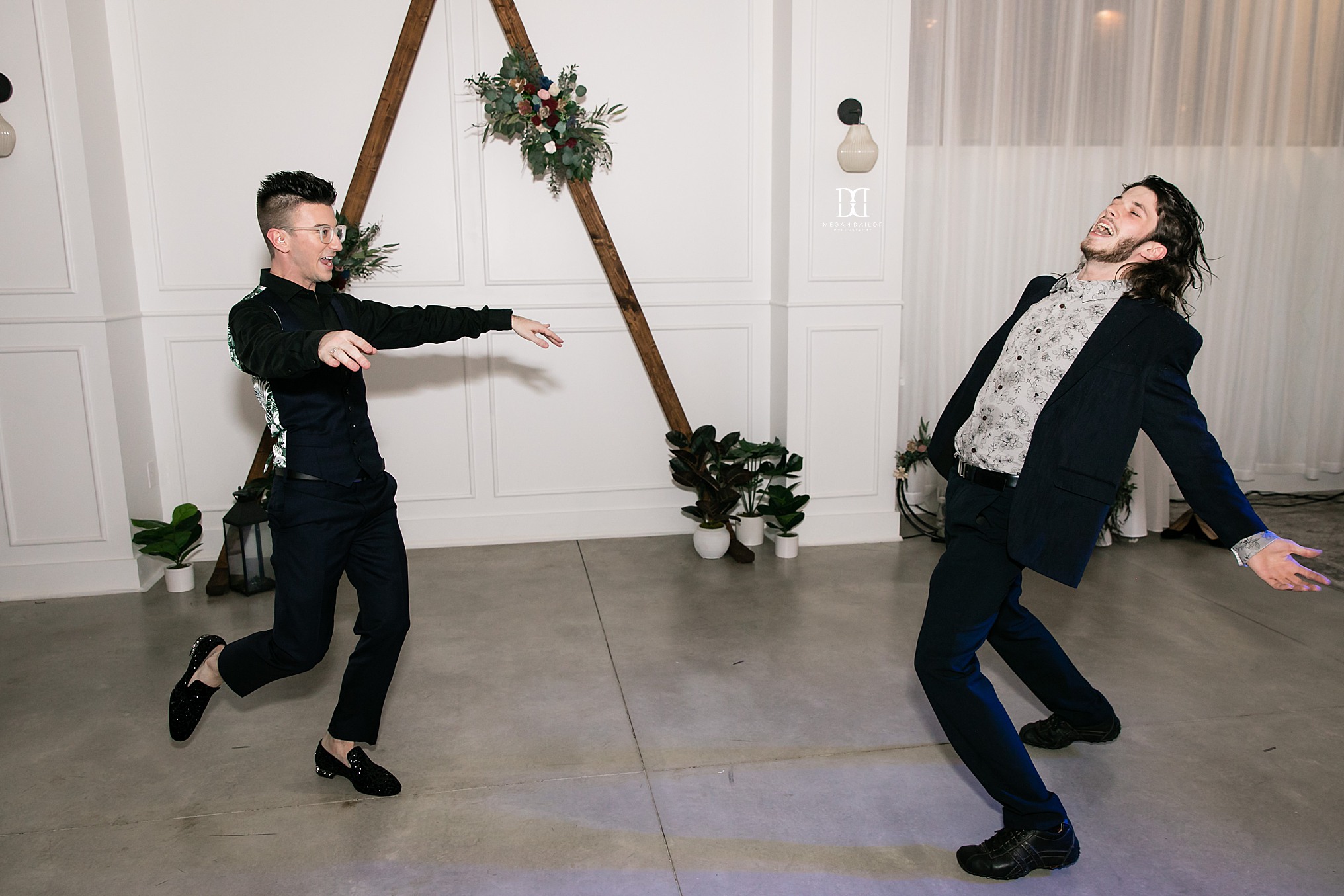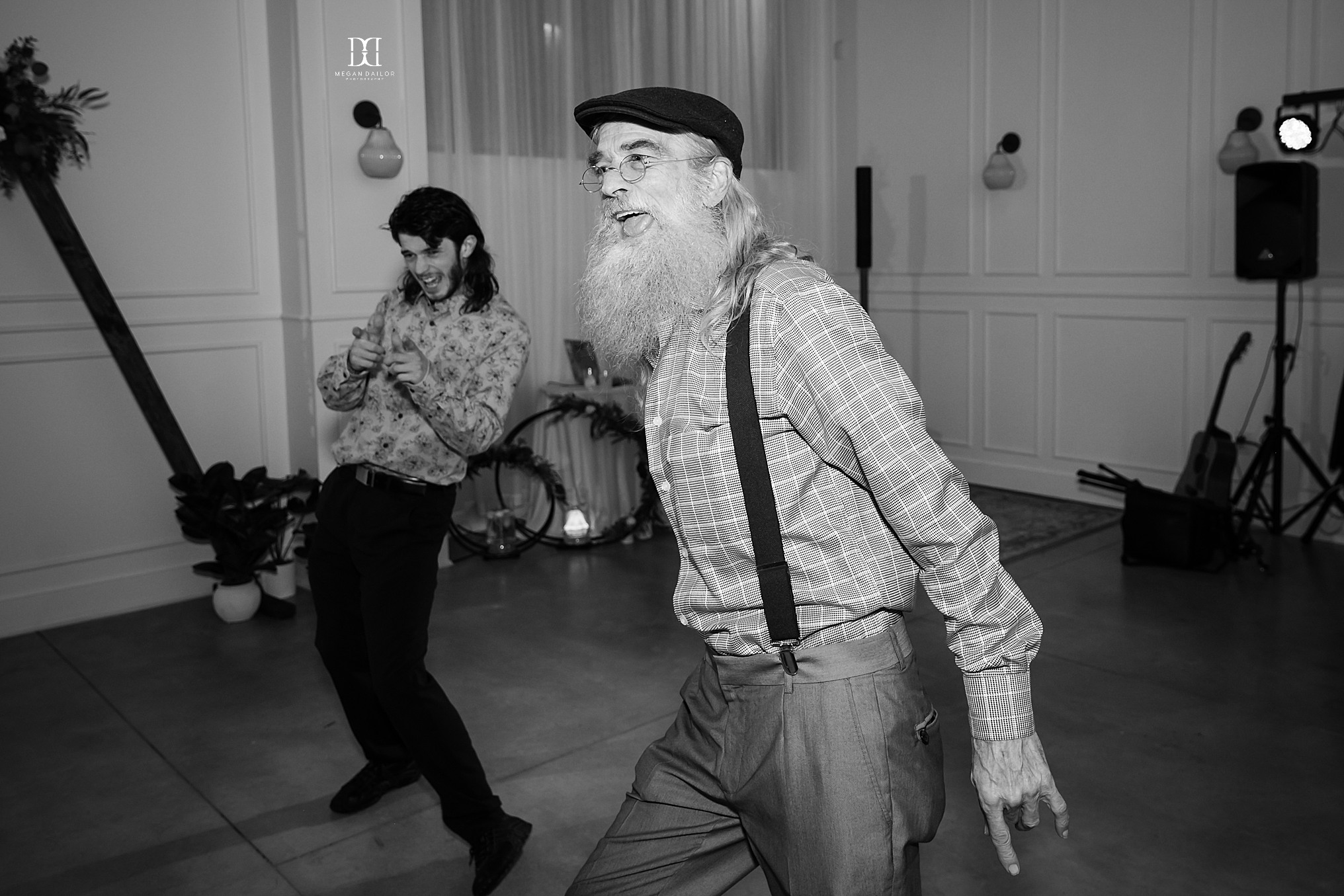 It absolutely poured all day long, but we had to pop out for a few night shots at the Highline, the patio is just too adorable!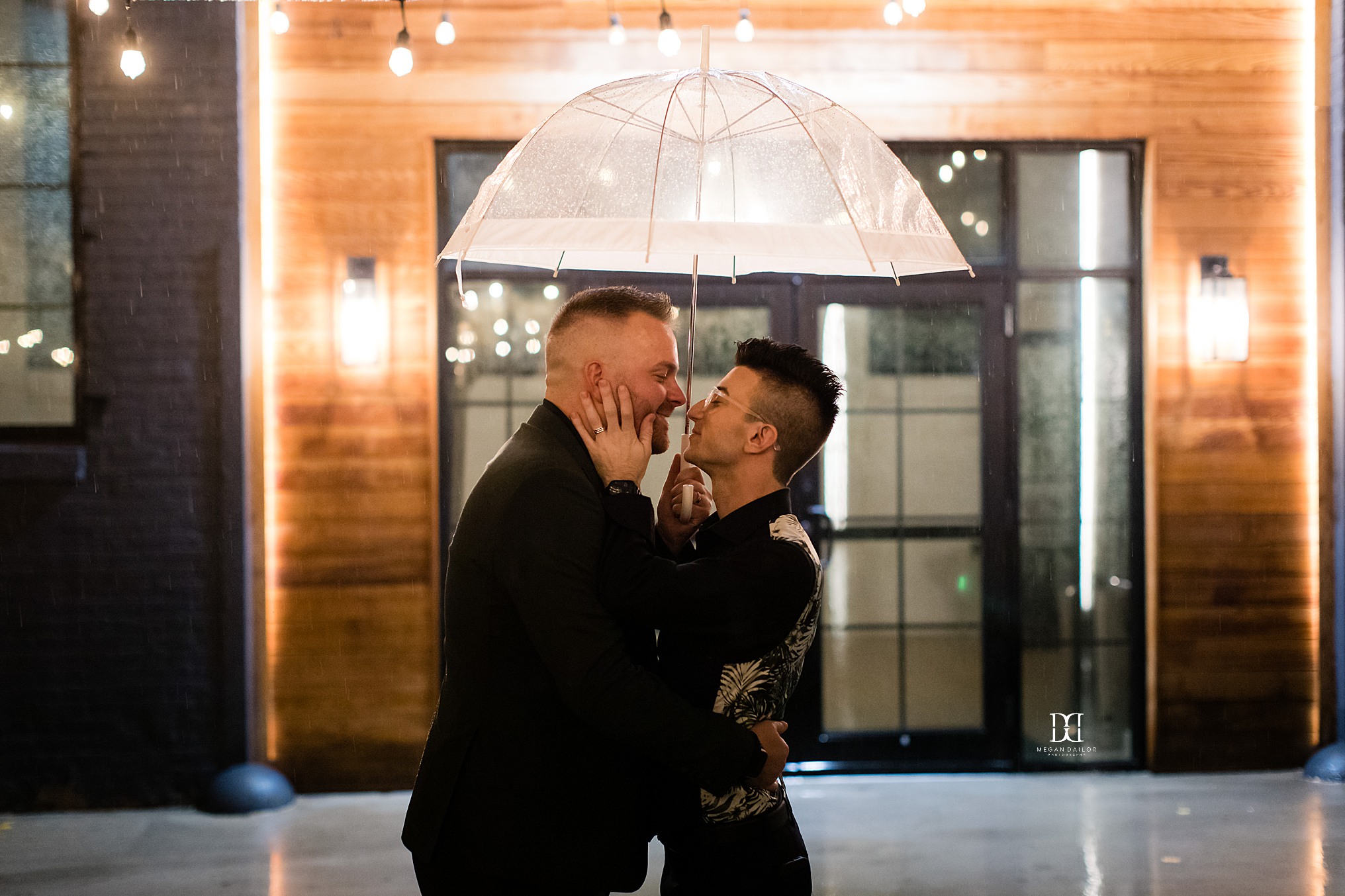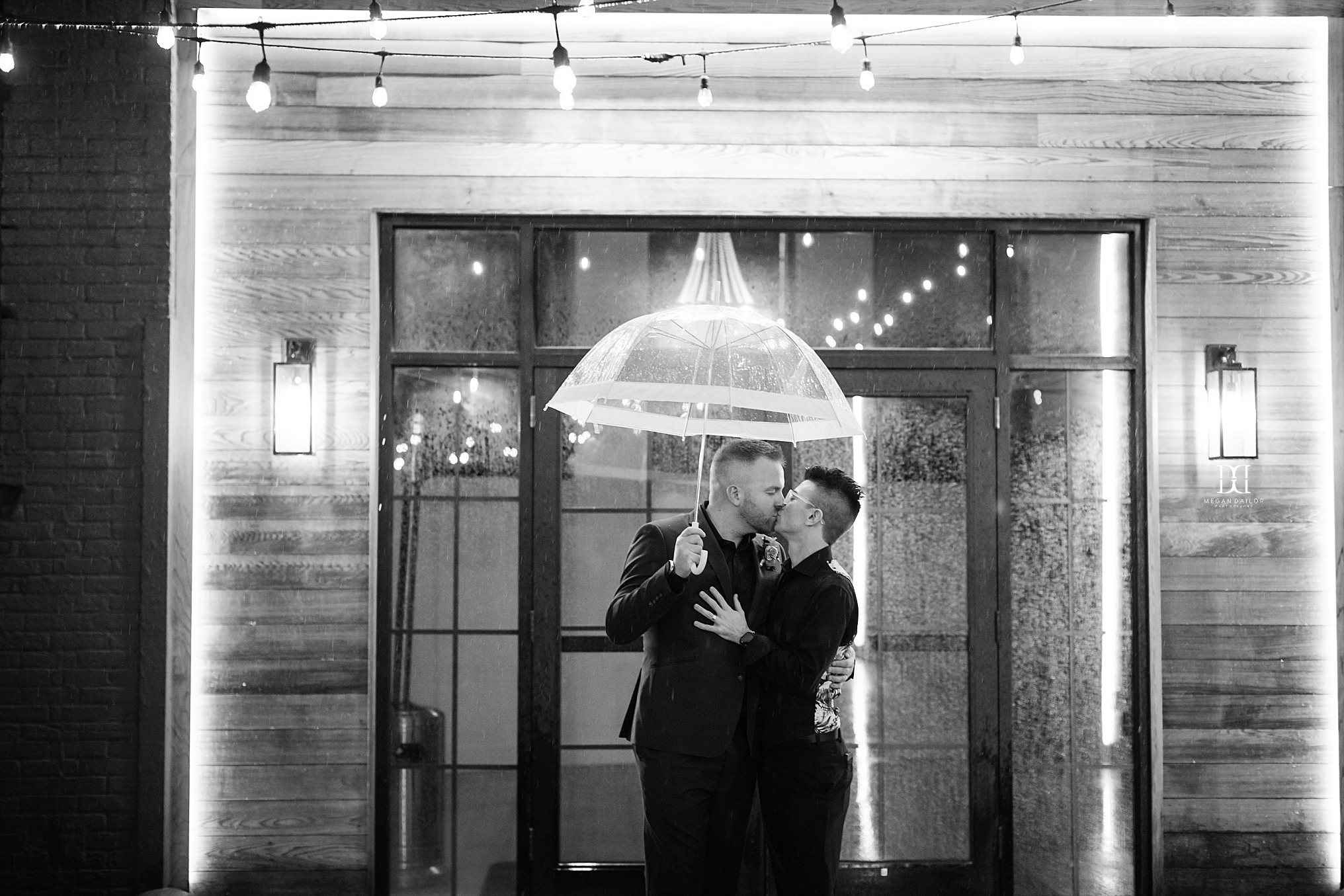 Beyond thrilled to celebrate with you two- congratulations Zac and Chad! I'm so glad I got to be part of your day!