Weddings at the Highline
Weddings at the Highline are always a favorite, and Nina and Jordin just blew me away. The deeply meaningful vows, the absolute joy of their friends and family, their sweet baby pups and omg the flowers.
Nina and Jordin are amazing, so obviously their loved ones will also be amazing. But it still delighted me to see just how fun this day was going to be right off the bat. I was like "ok, hop on the couch and we'll get one normal shot" and this immediately happened. I love every single face.
Love seeing how these families love each other. Nina and her sisters are so close <3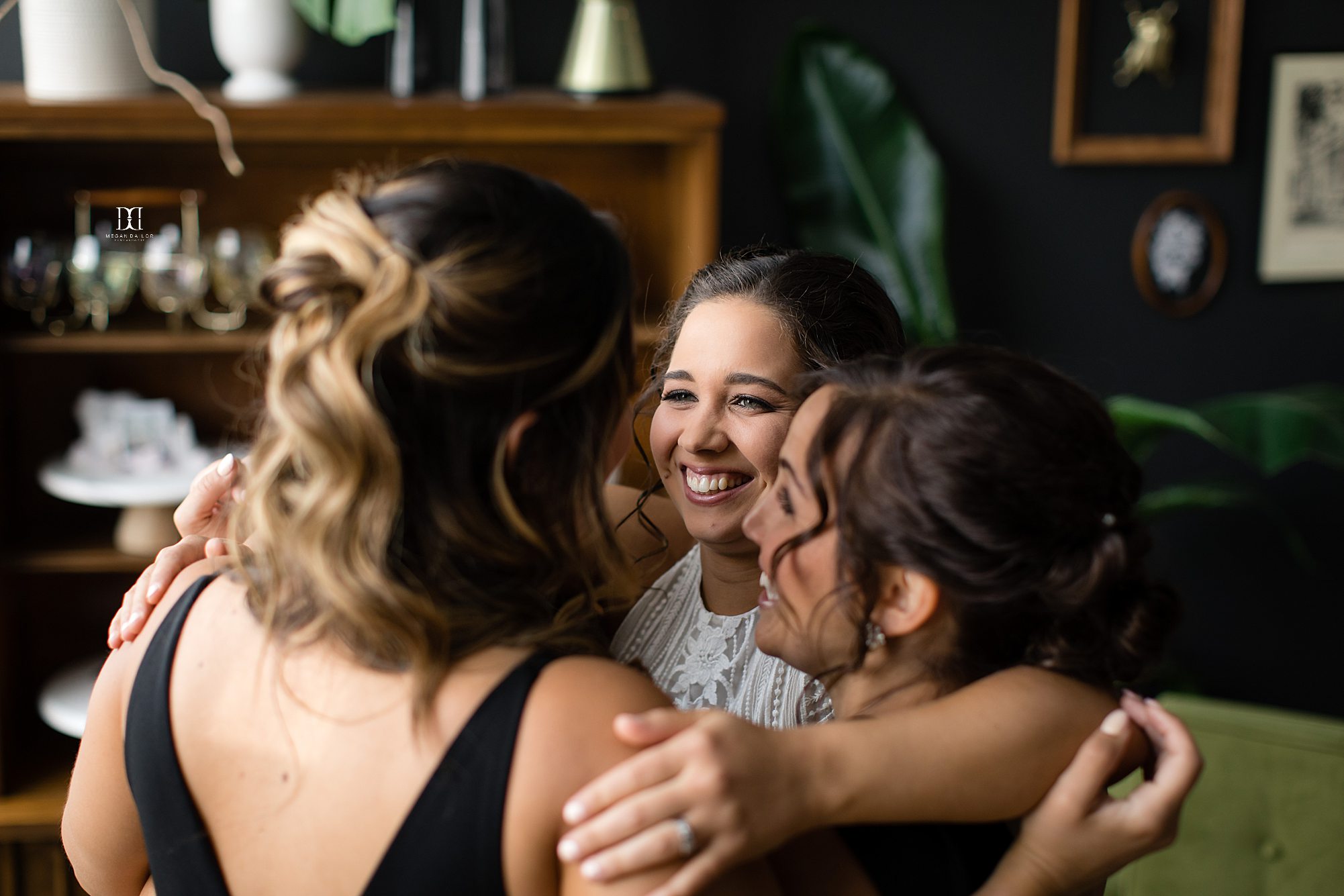 Nina's dad's reaction to seeing his daughter as a bride was so cute!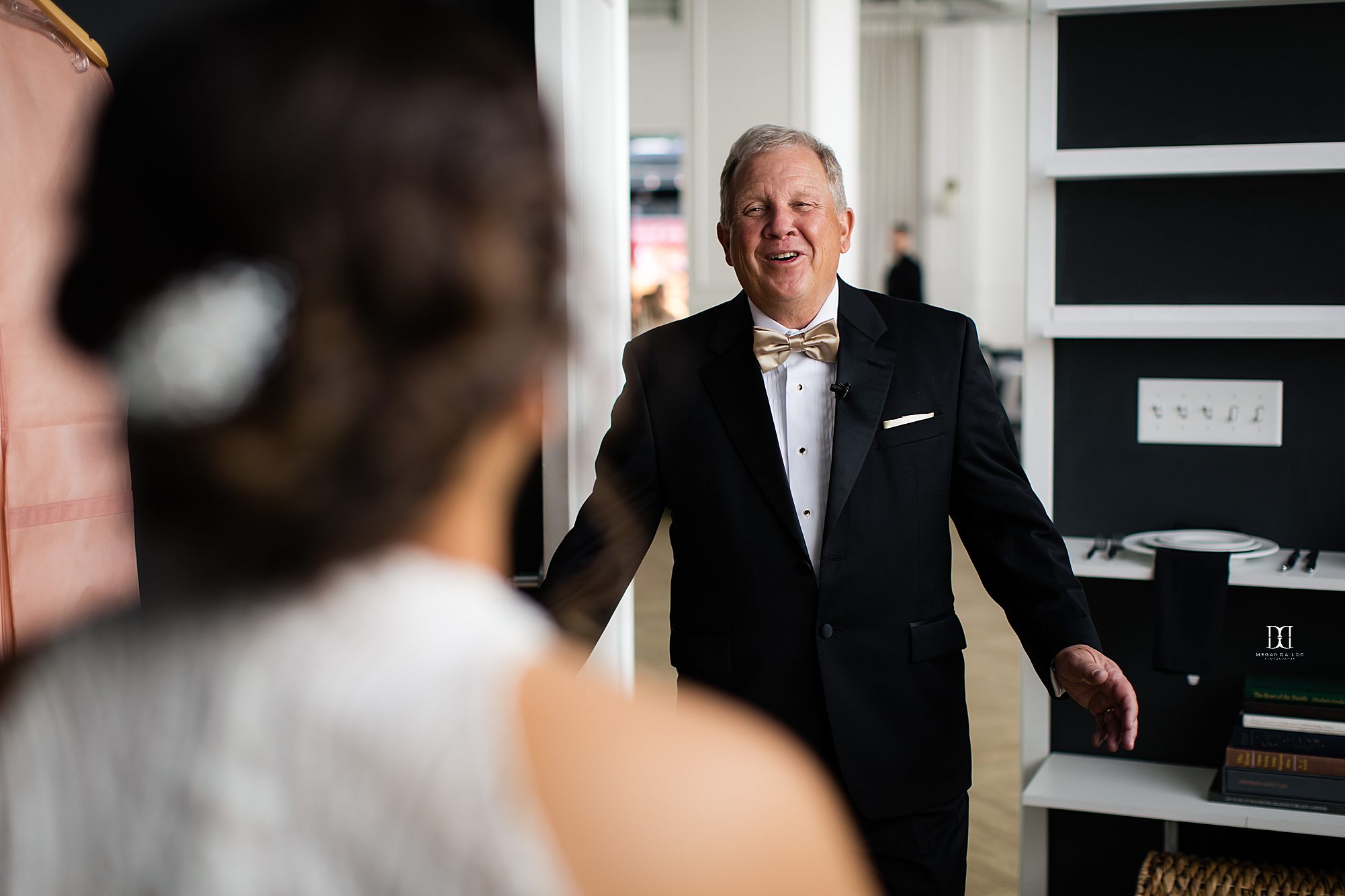 The florals by Beck and Forth Co. were beyond. So dreamy and lush! Nina looked absolutely stunning!
Now Jordin's turn! Mom helping her get dressed in the prettiest bridal suite (Some more Highline magic.)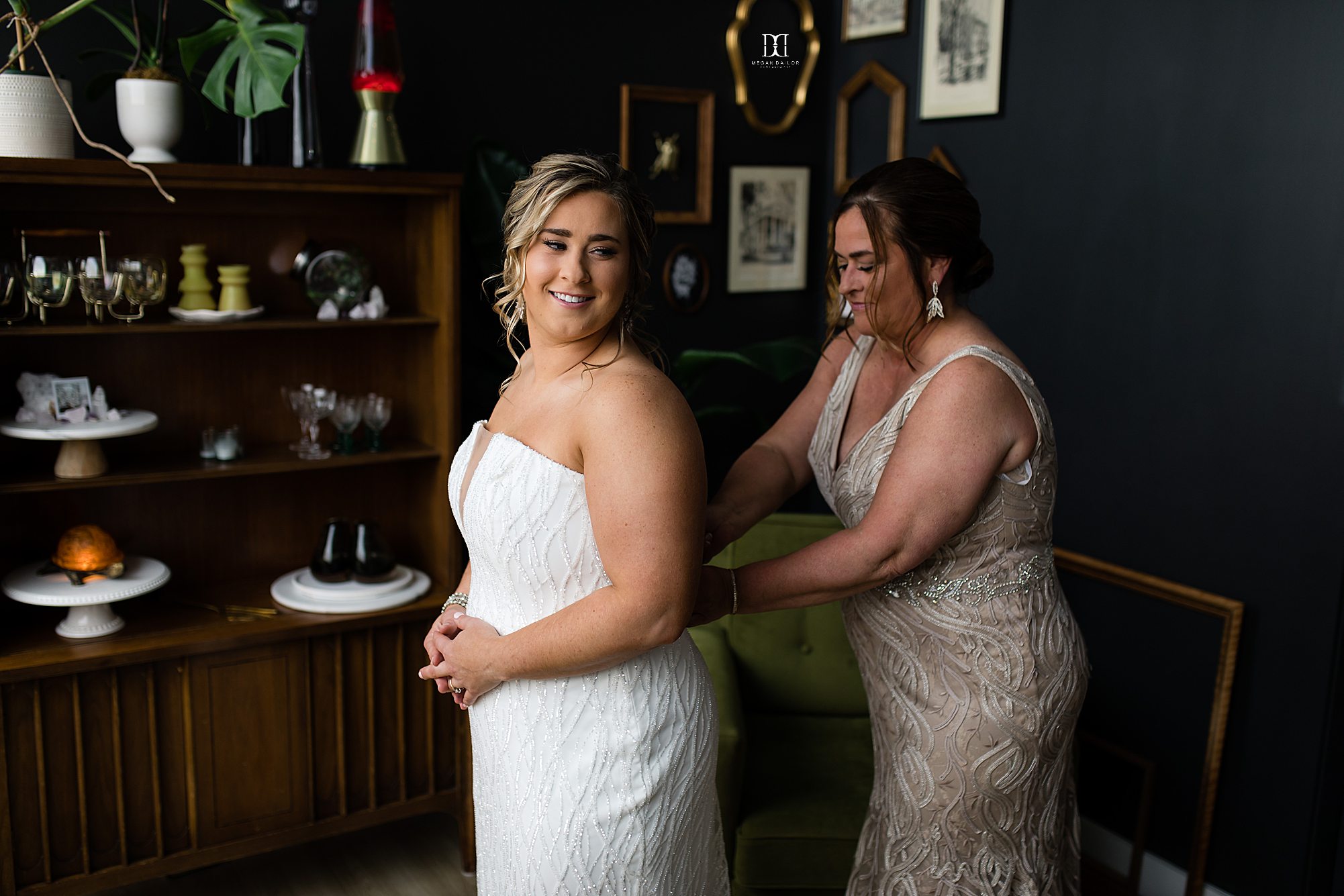 Jordin, you are beautiful!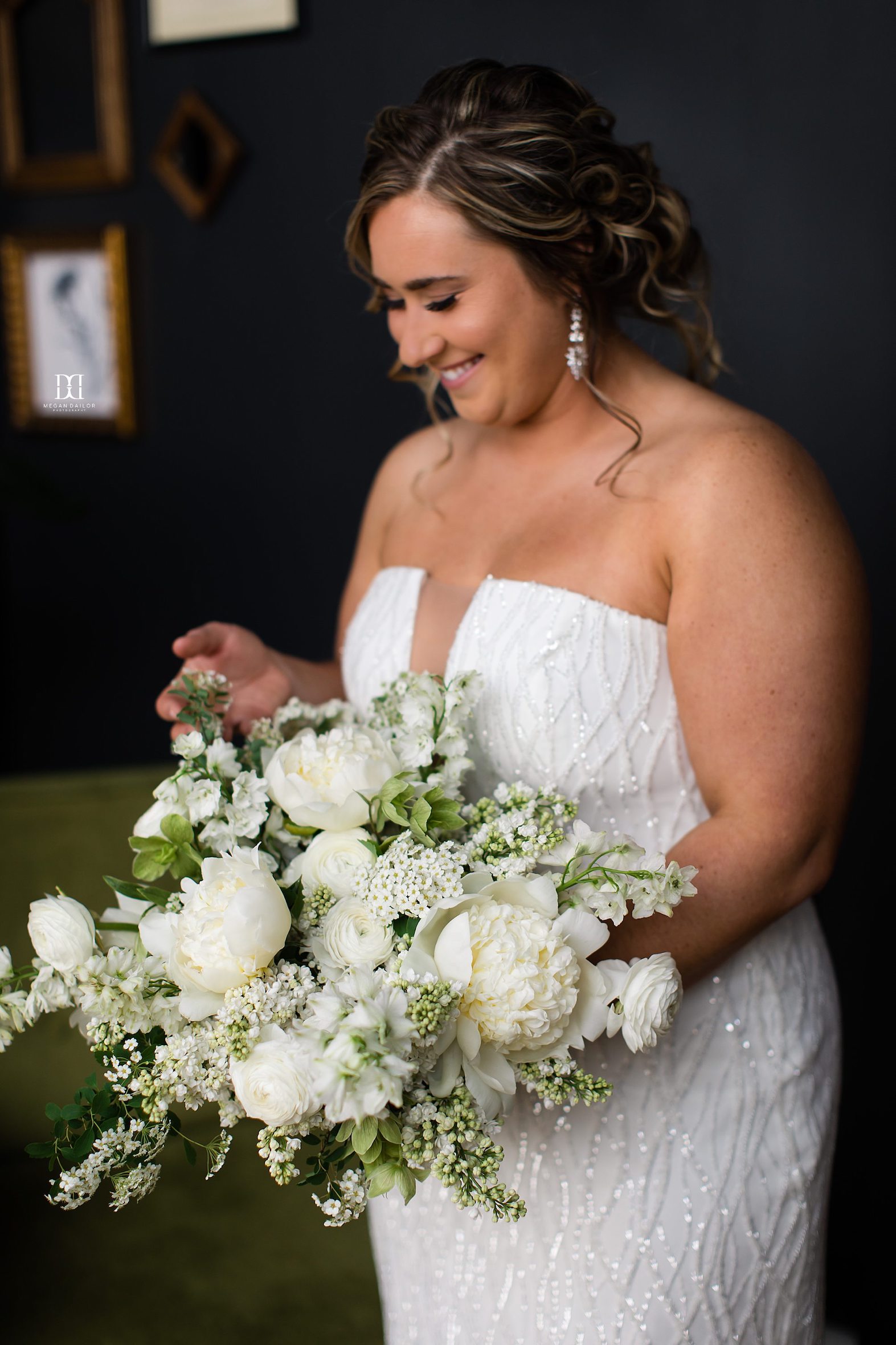 Jordin's dad's reaction was pretty much identical to Nina's dad's, it was super cute to see both of them just blown away by their daughters.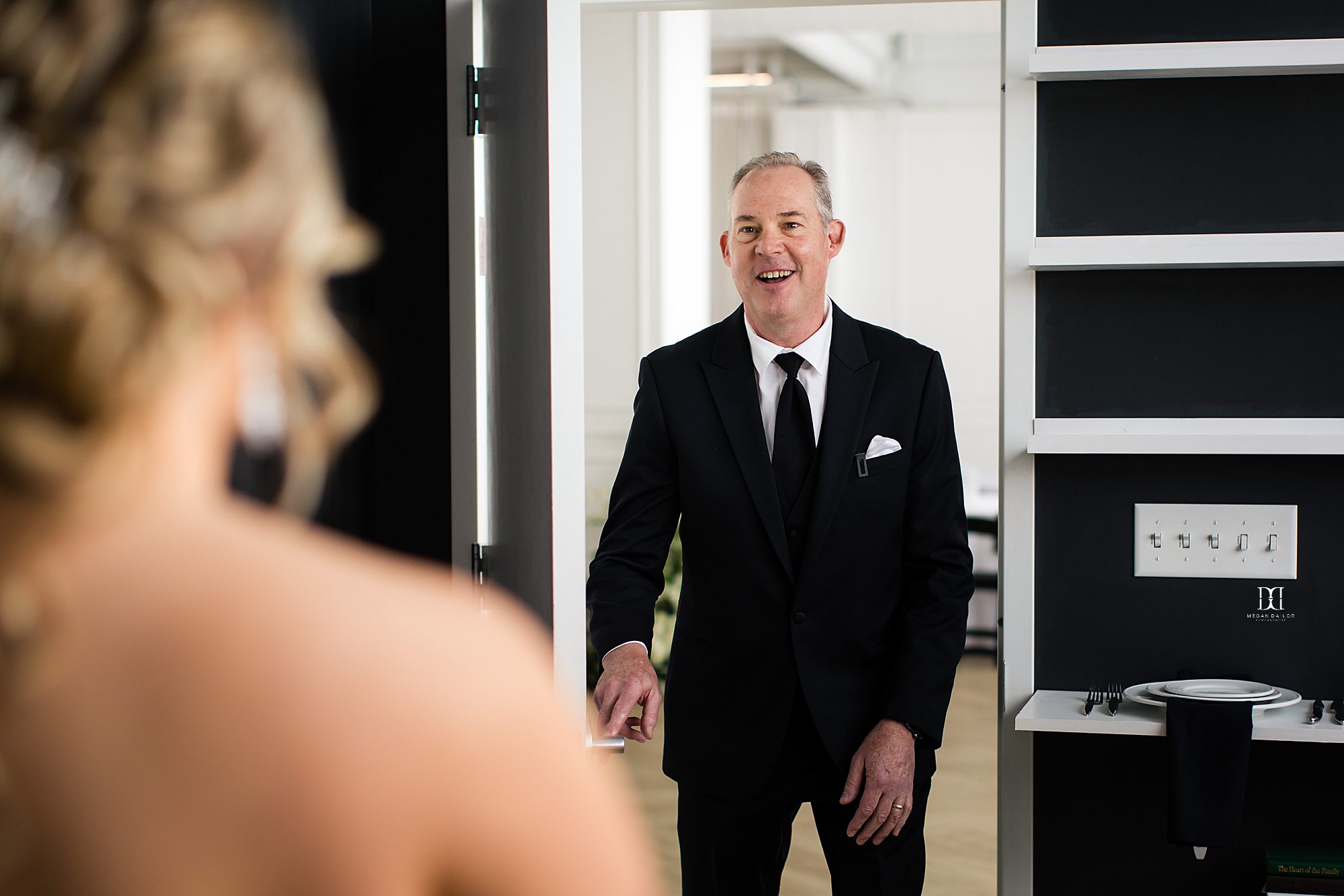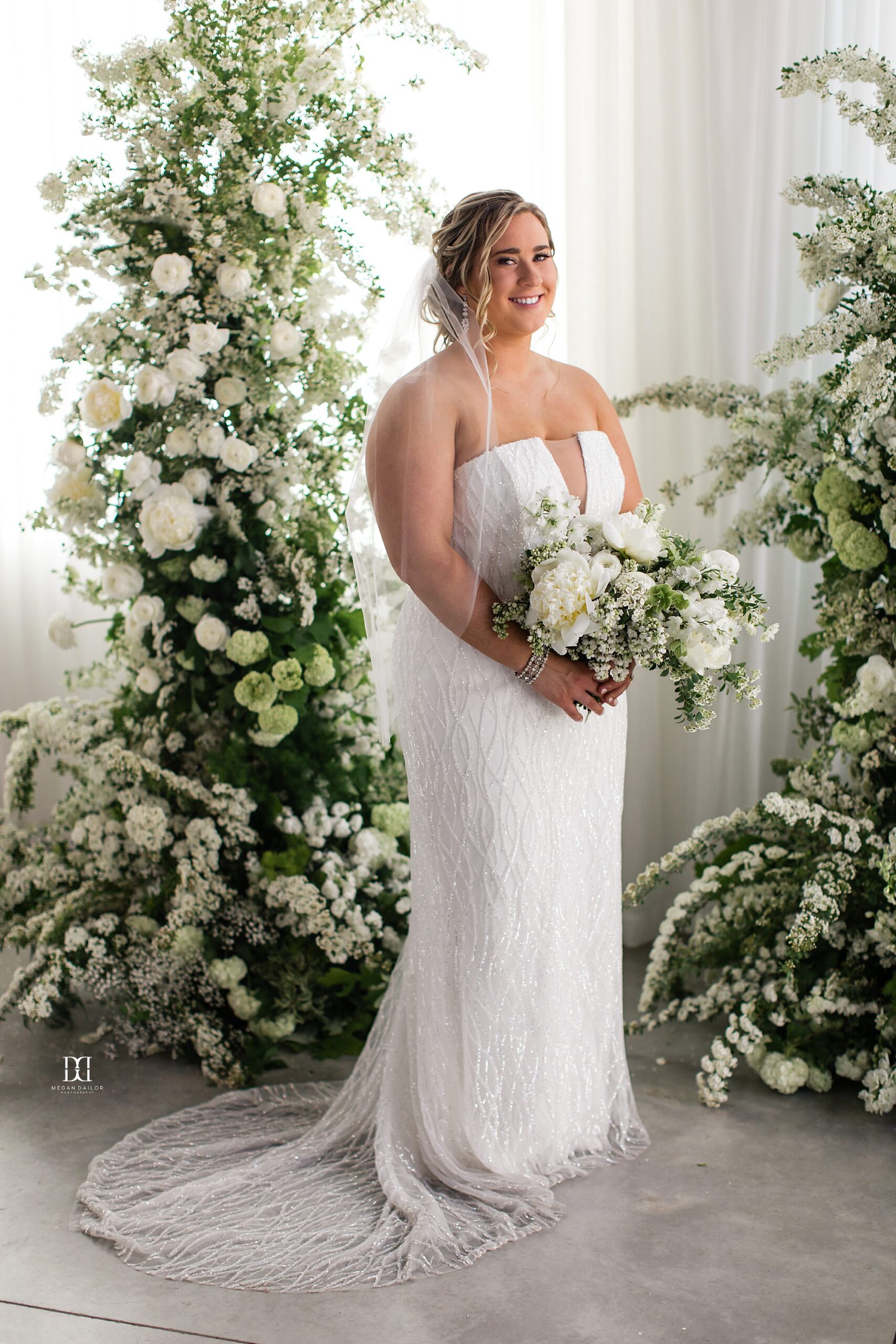 The first look was the cutest ever. From awe...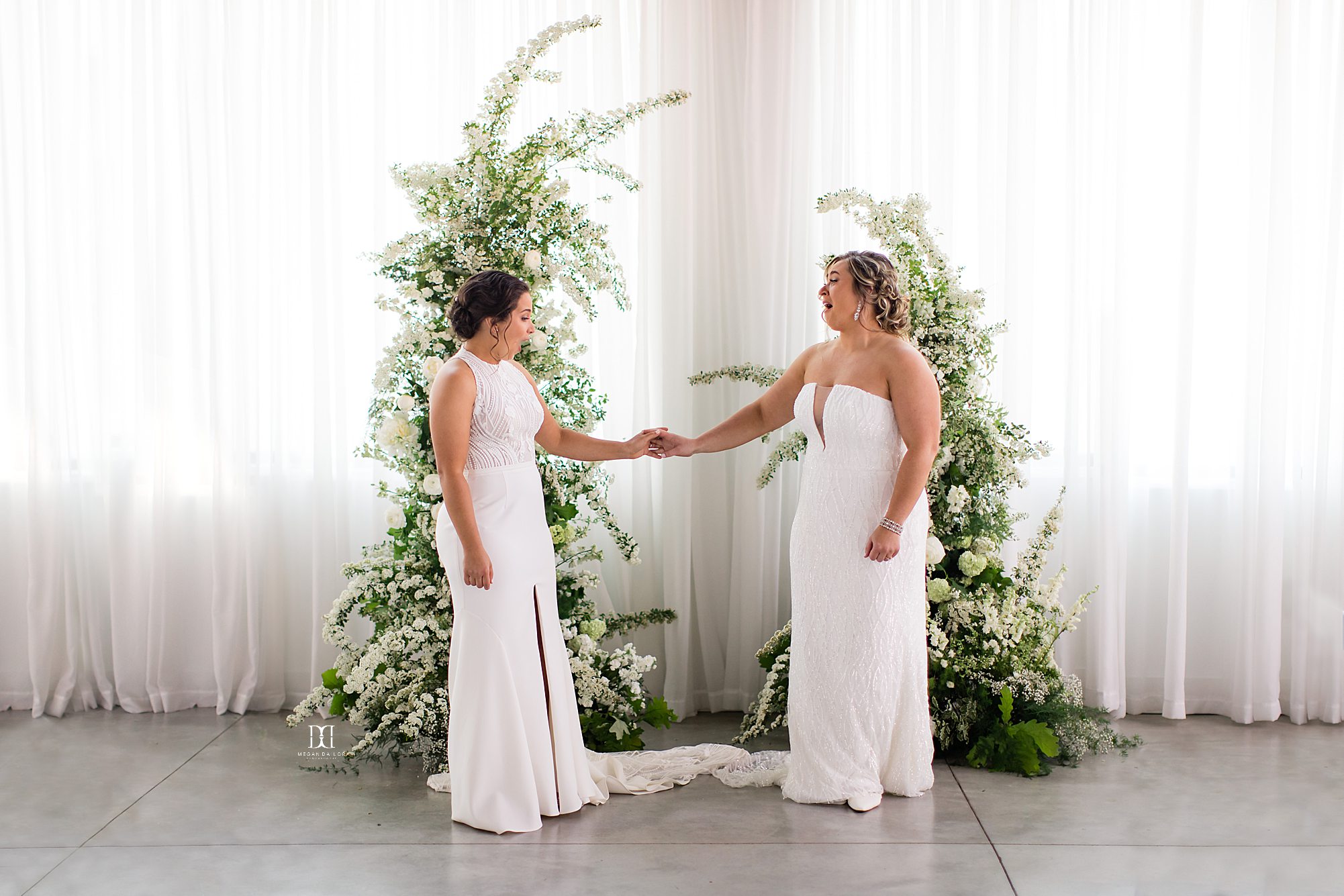 to immediate tears.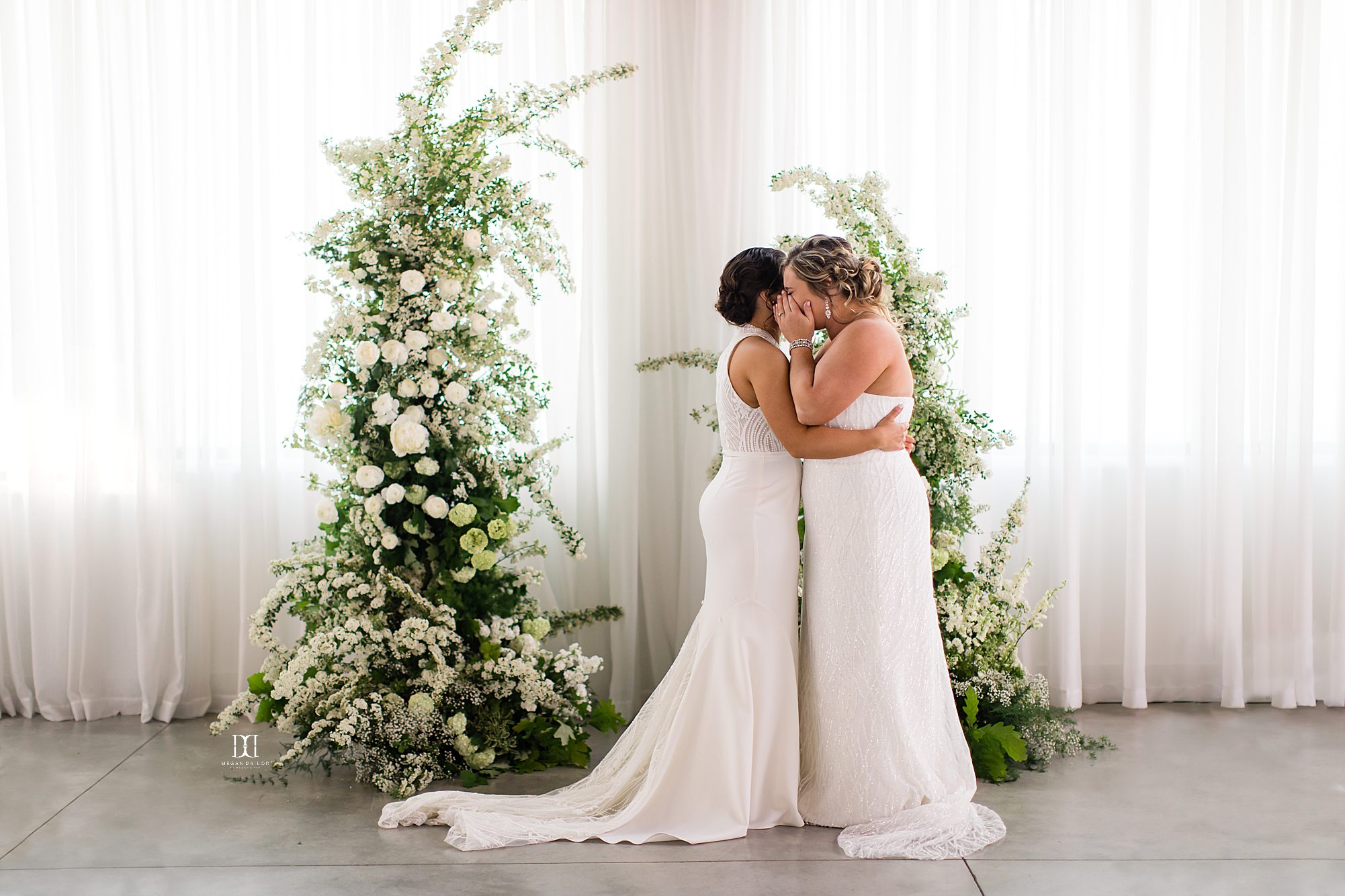 I love how their bouquets are unique but flow together so beautifully.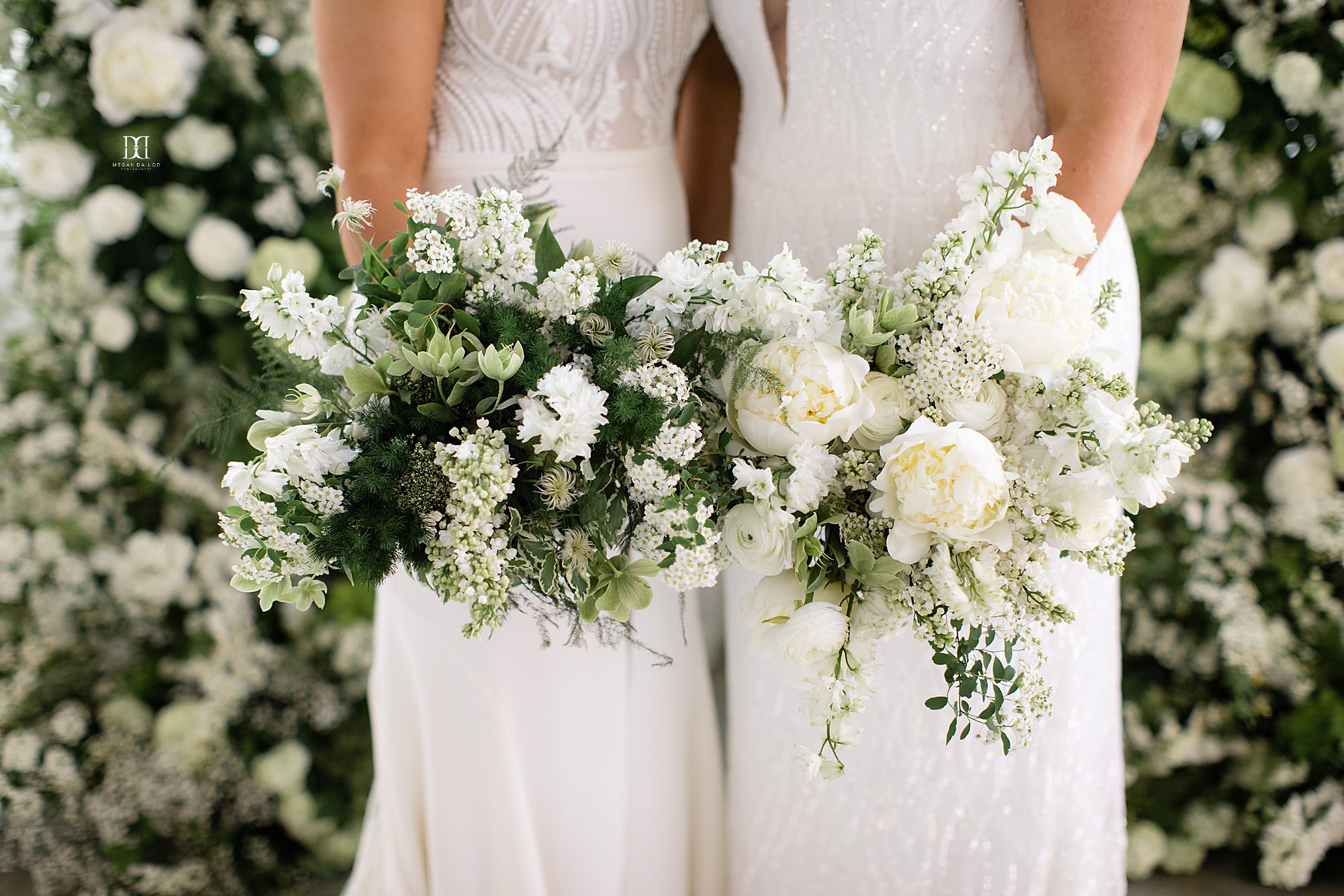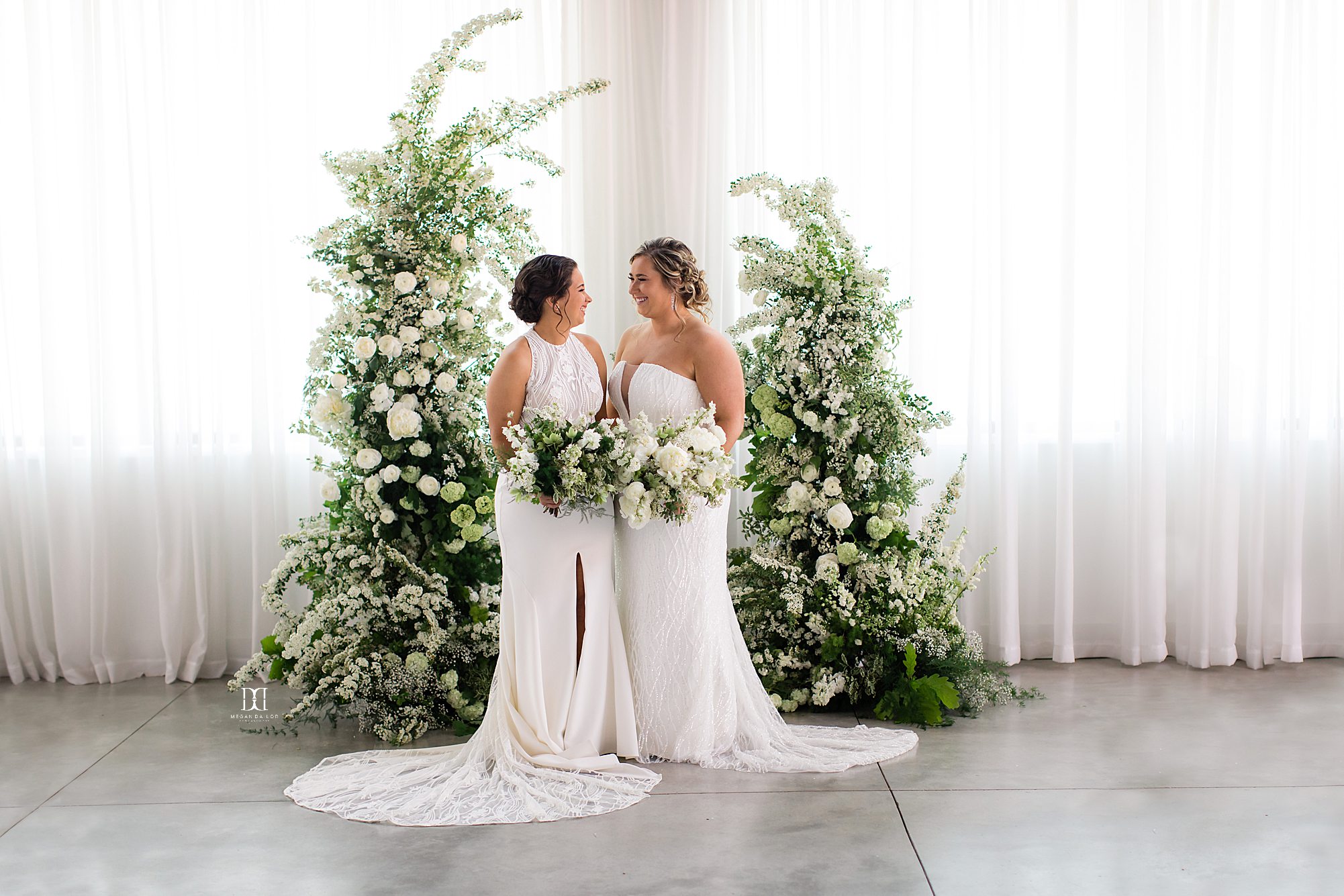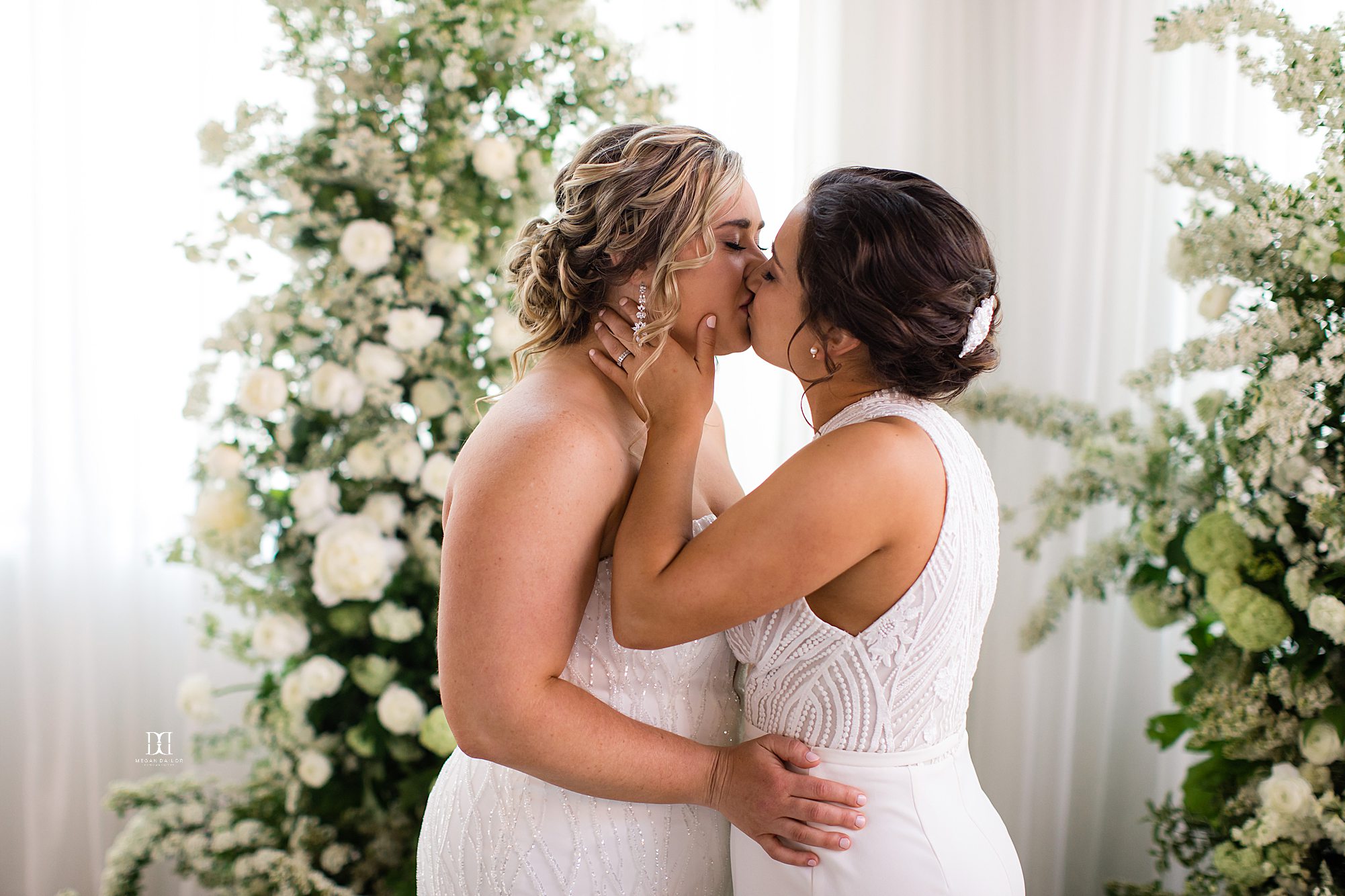 Non stop celebrating for Jordin and Nina, what a blast!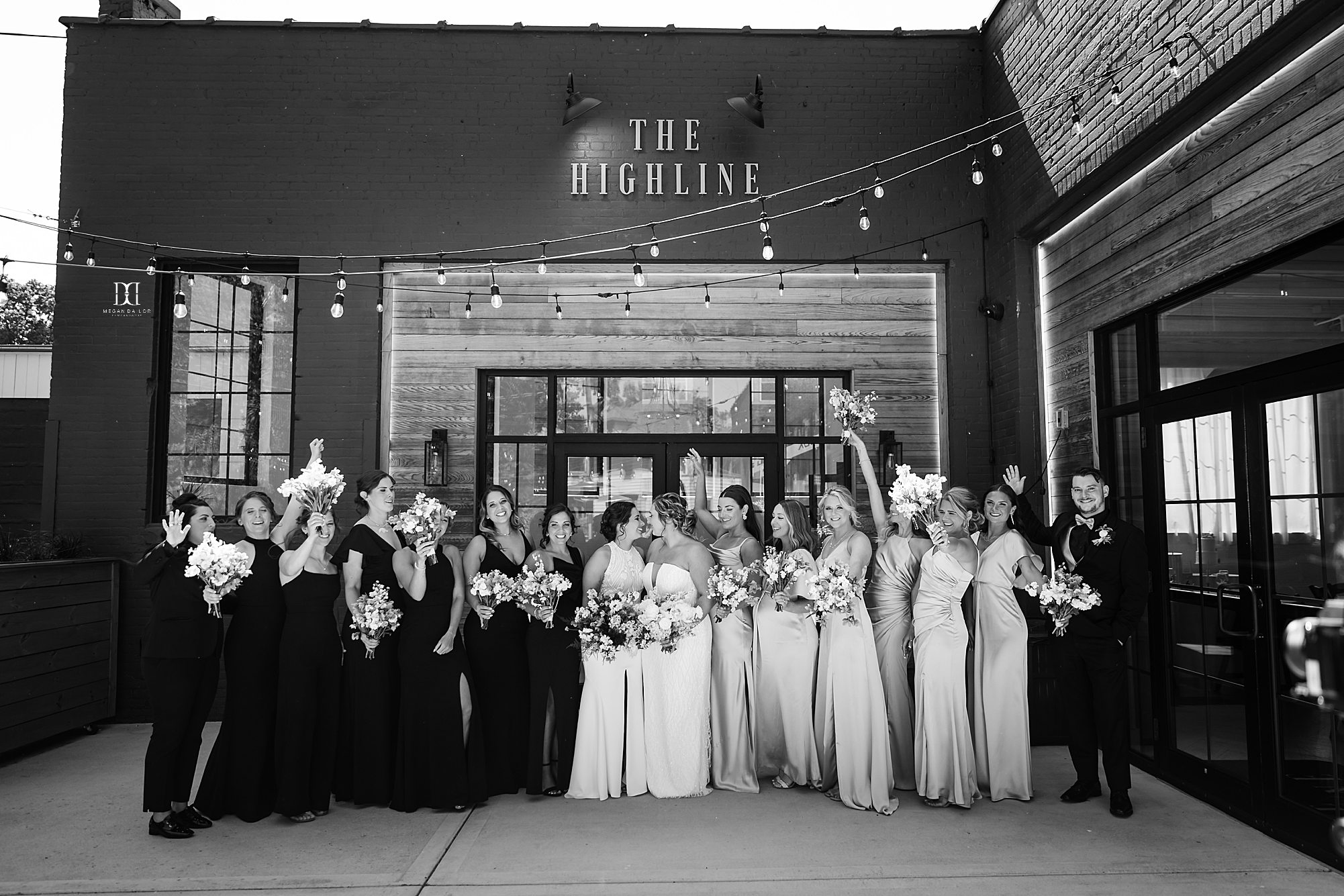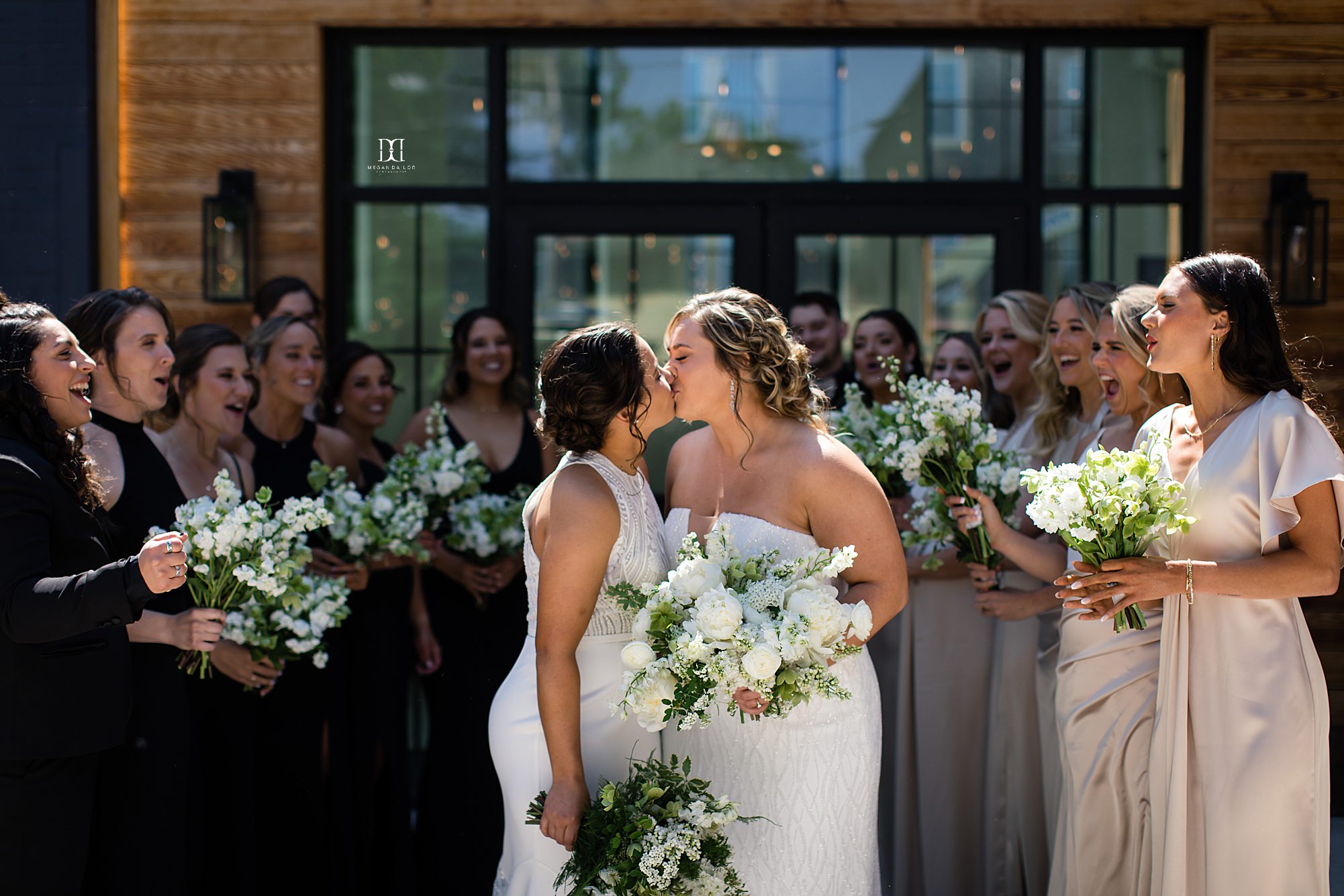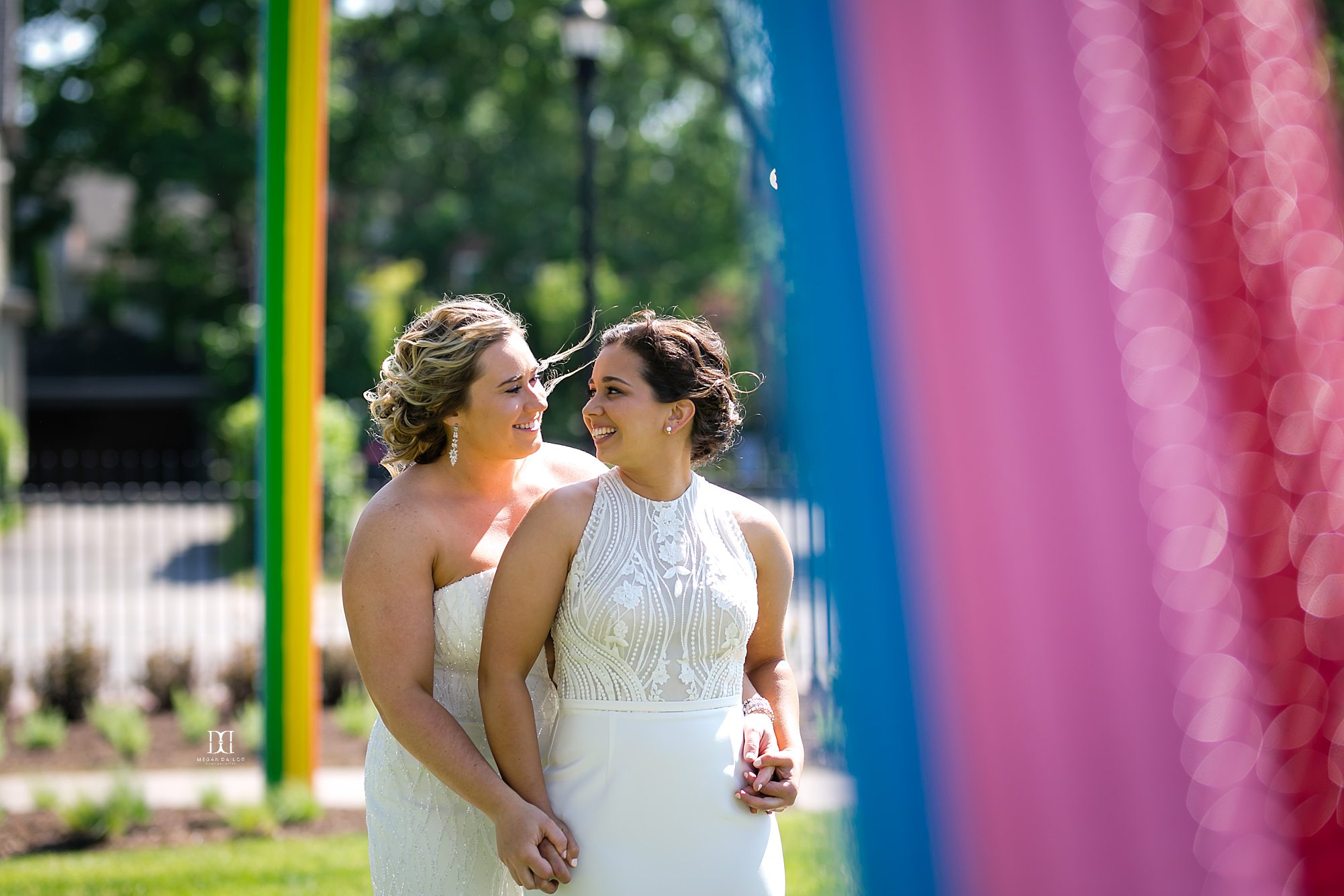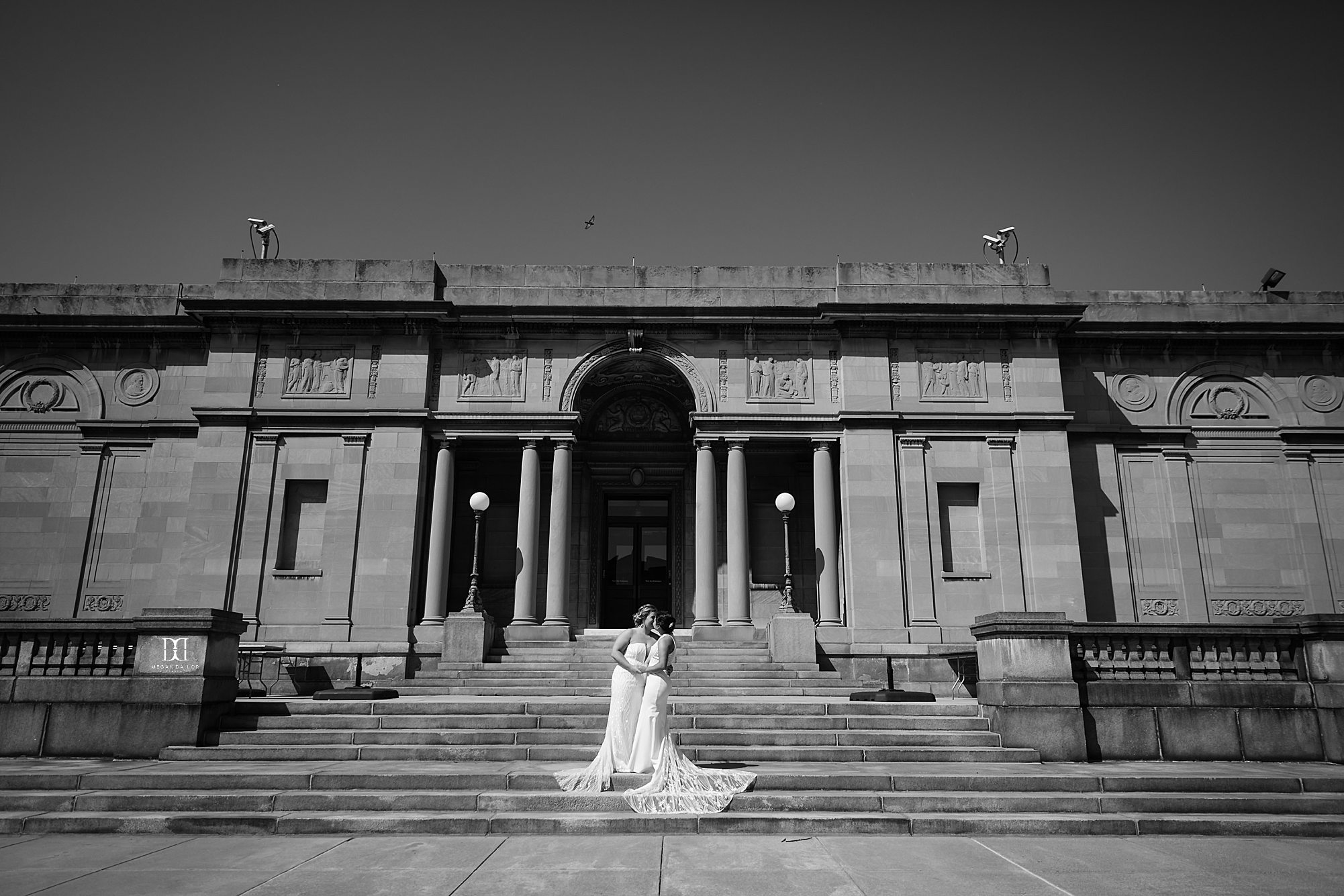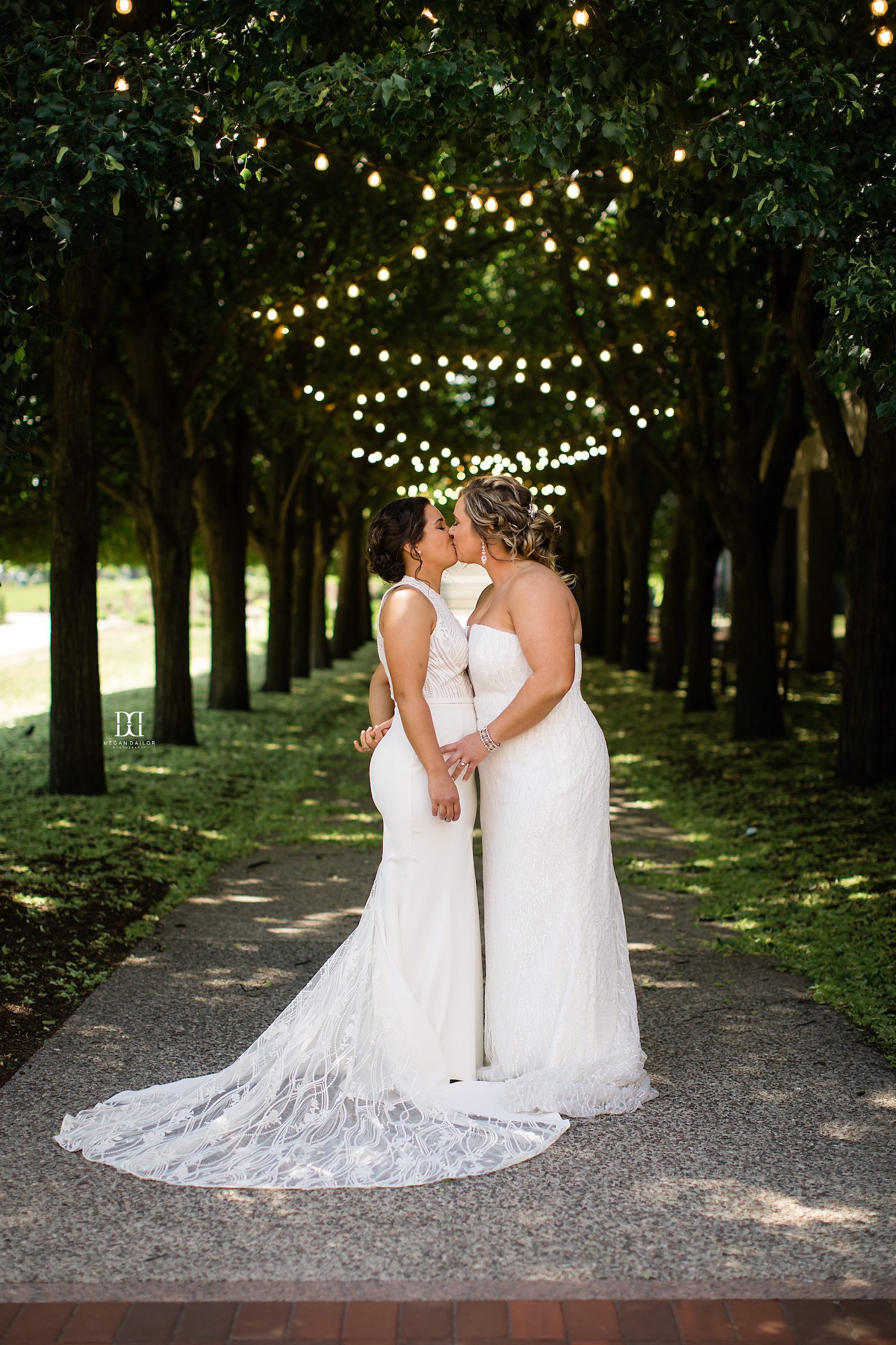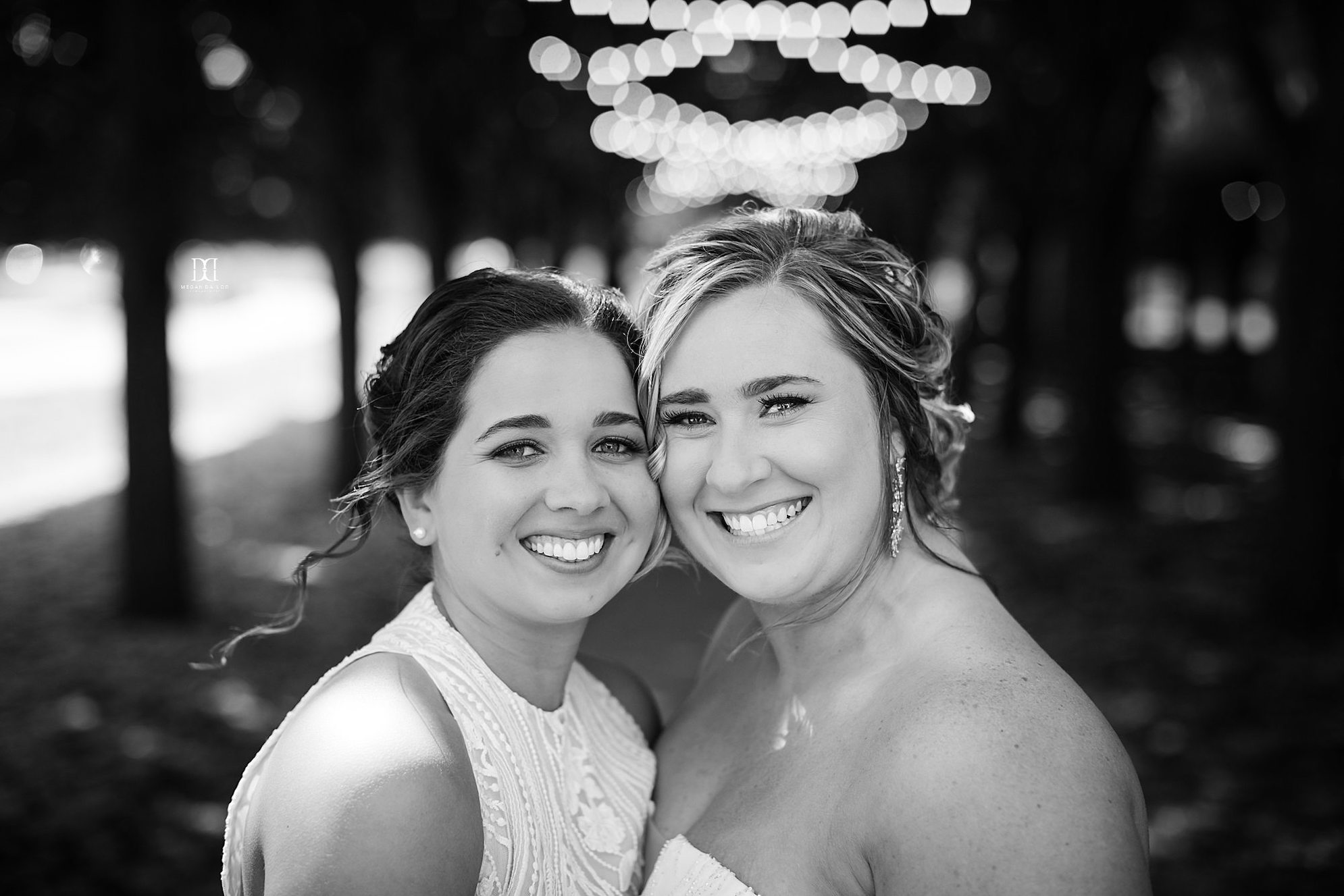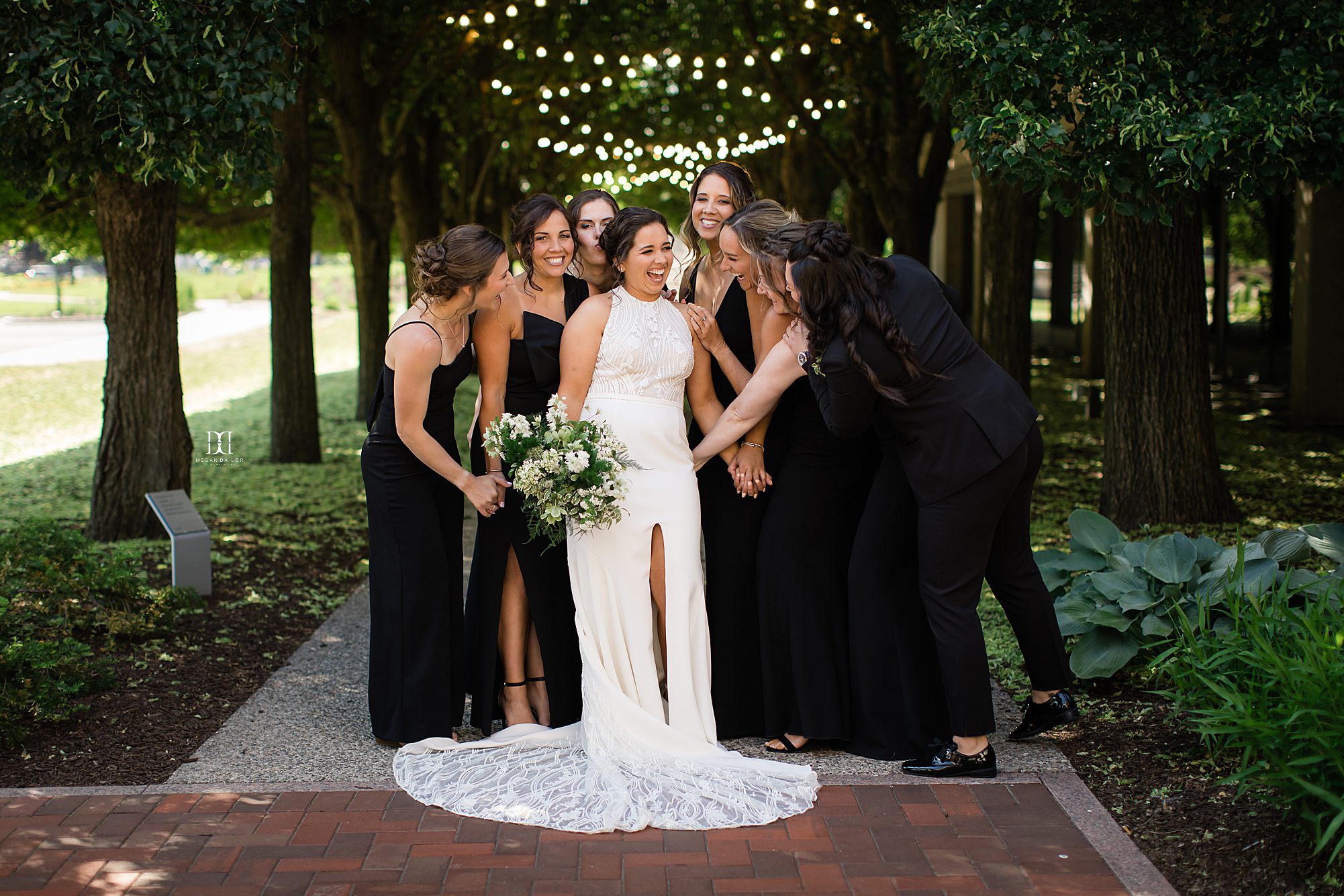 After our portrait time at the Memorial Art Gallery, we headed back to the Highline for the ceremony and some portraits with their pups. Harriet was already ready for nap time. What a sweet babe.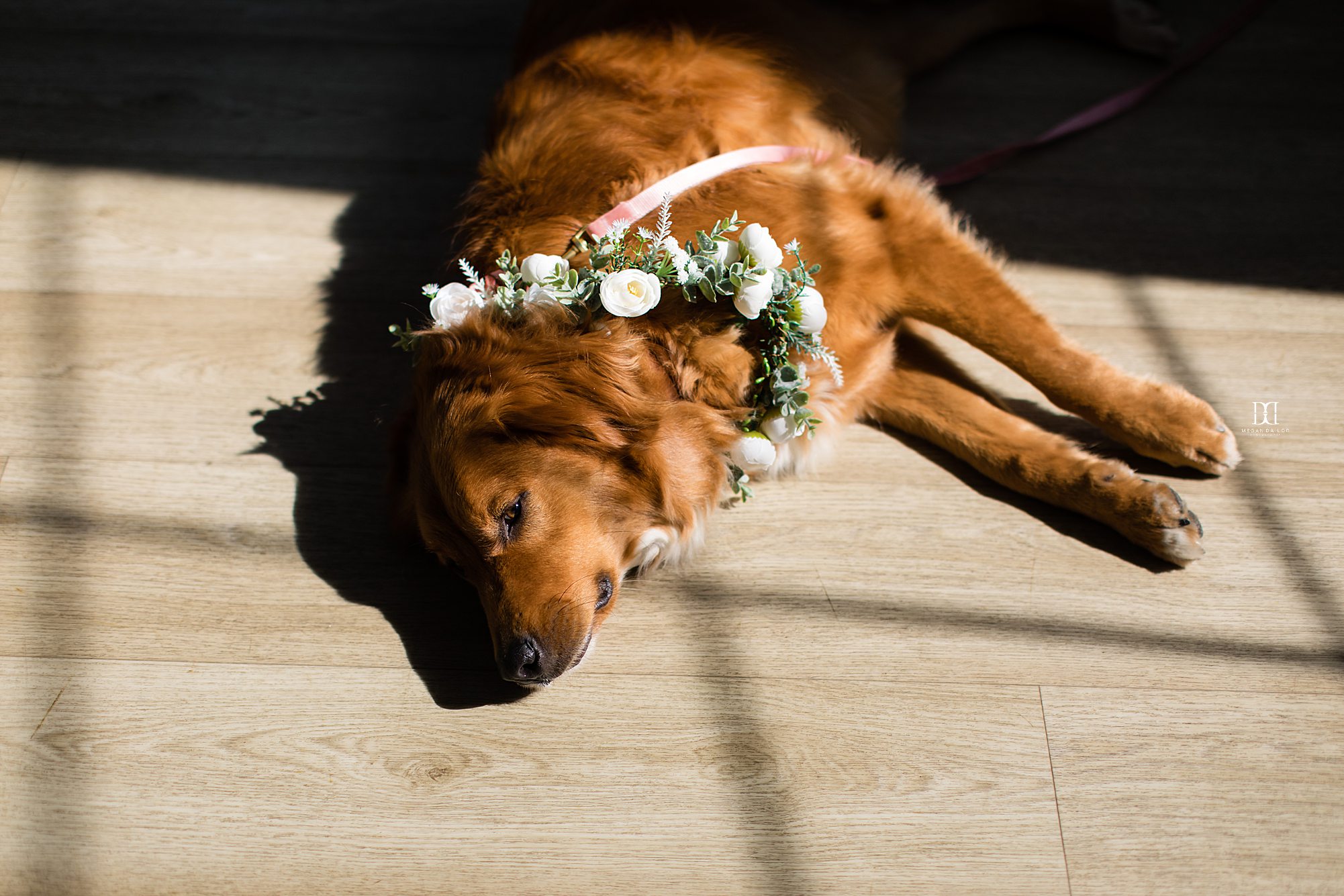 THE PUPPIES ARE ALSO KISSING it's too much!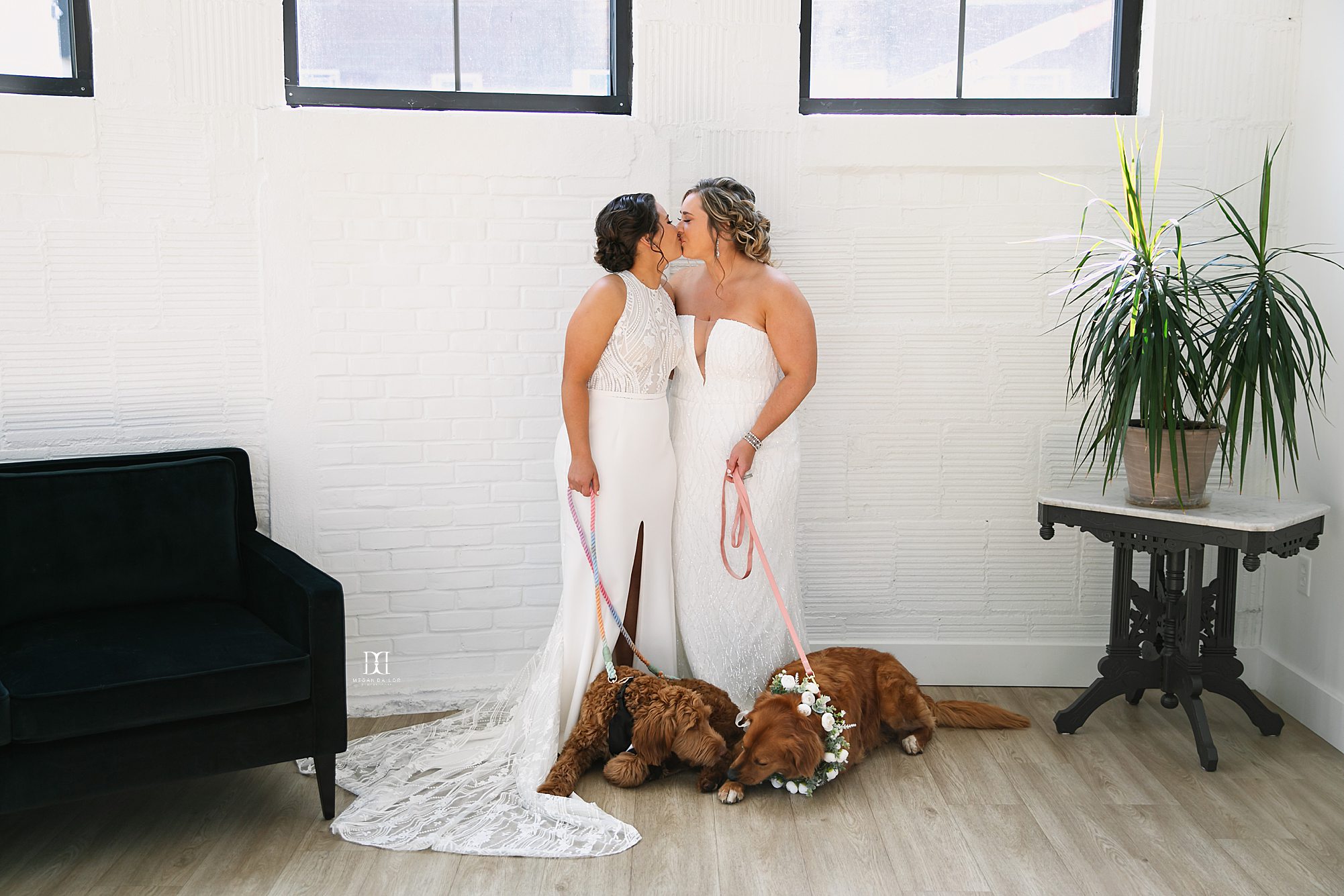 Magical babies. So fancy.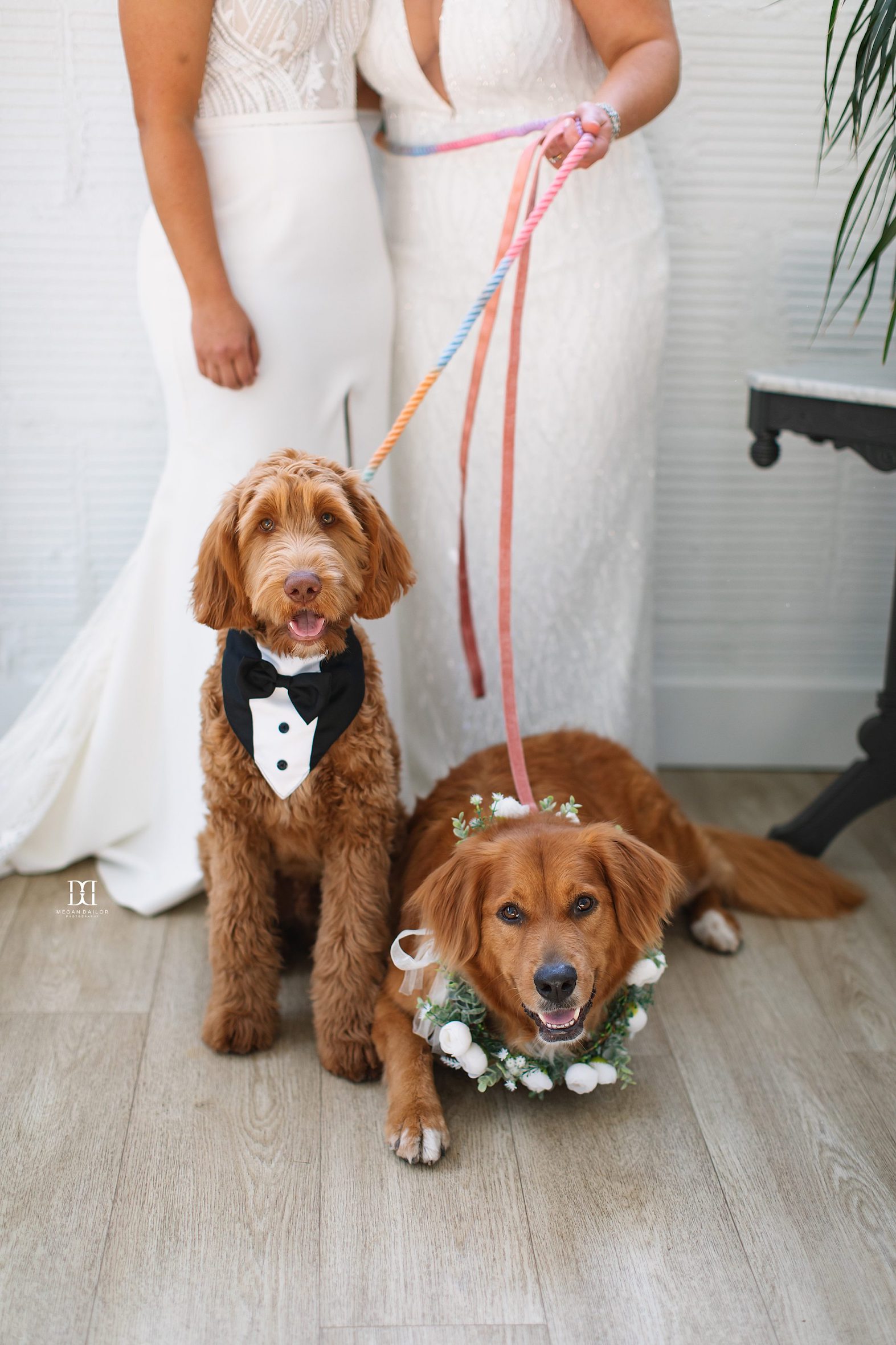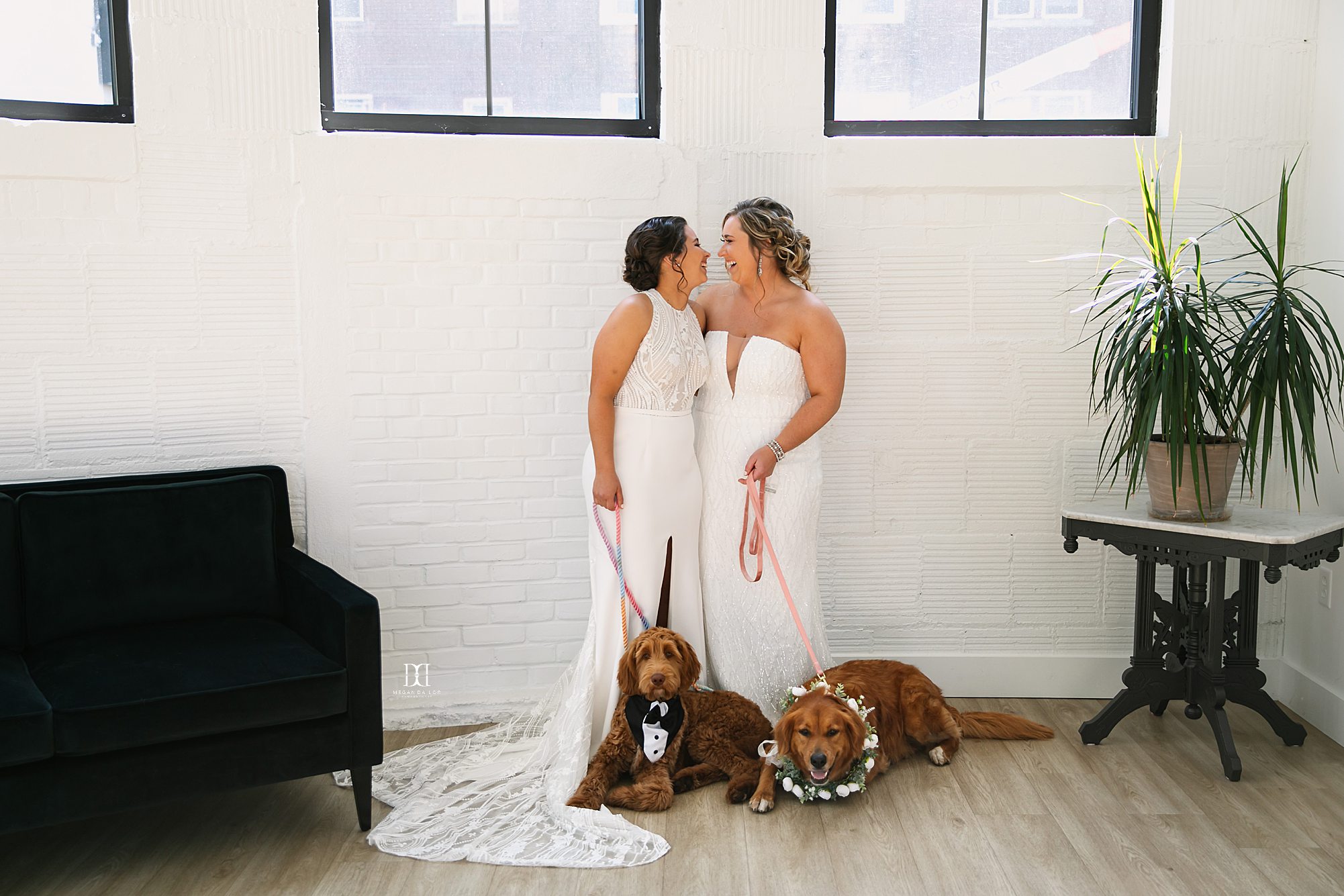 Can't stop won't stop. I love Harriet's face here, the stuck lips when dogs have to stop panting to listen harder because they think they heard "treat" gets me every time.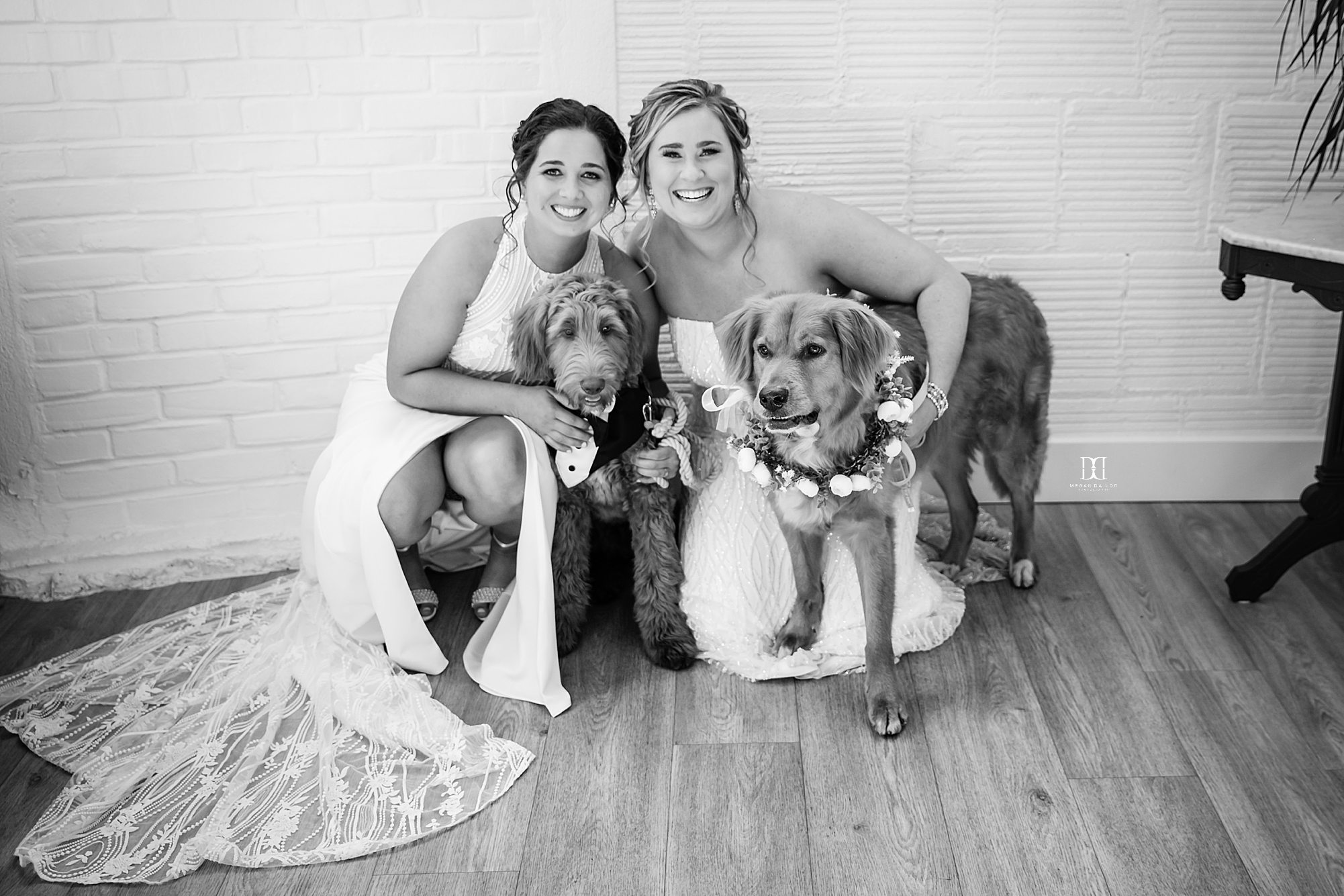 Hamilton is just a baby but already a professional model, clearly.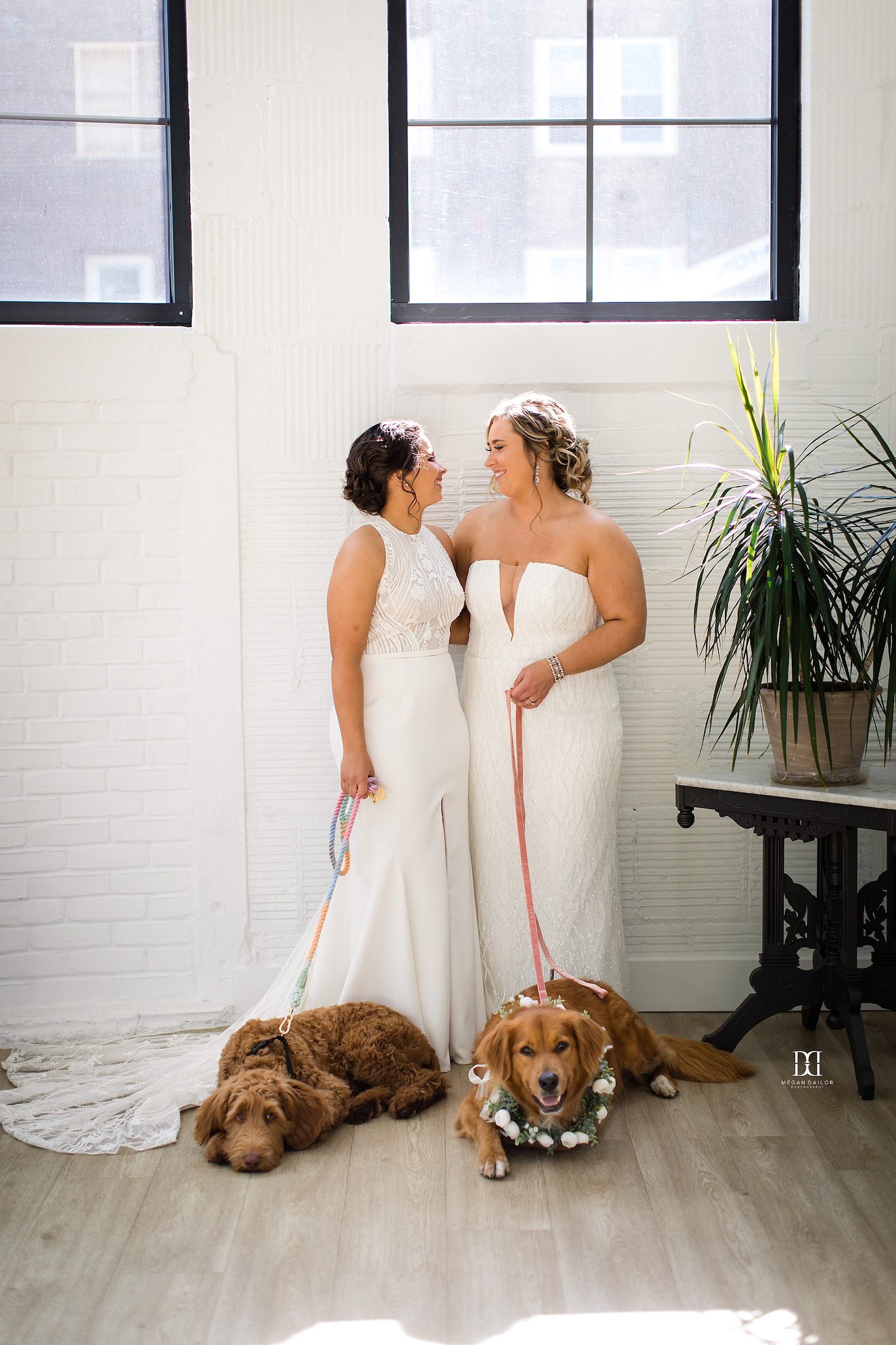 Ceremony time! Someone was maybe not ready for it though. The fact that she was sobbing yet still bravely led the way down the aisle is so ridiculously cute. What a little trooper! We've all been there, sister.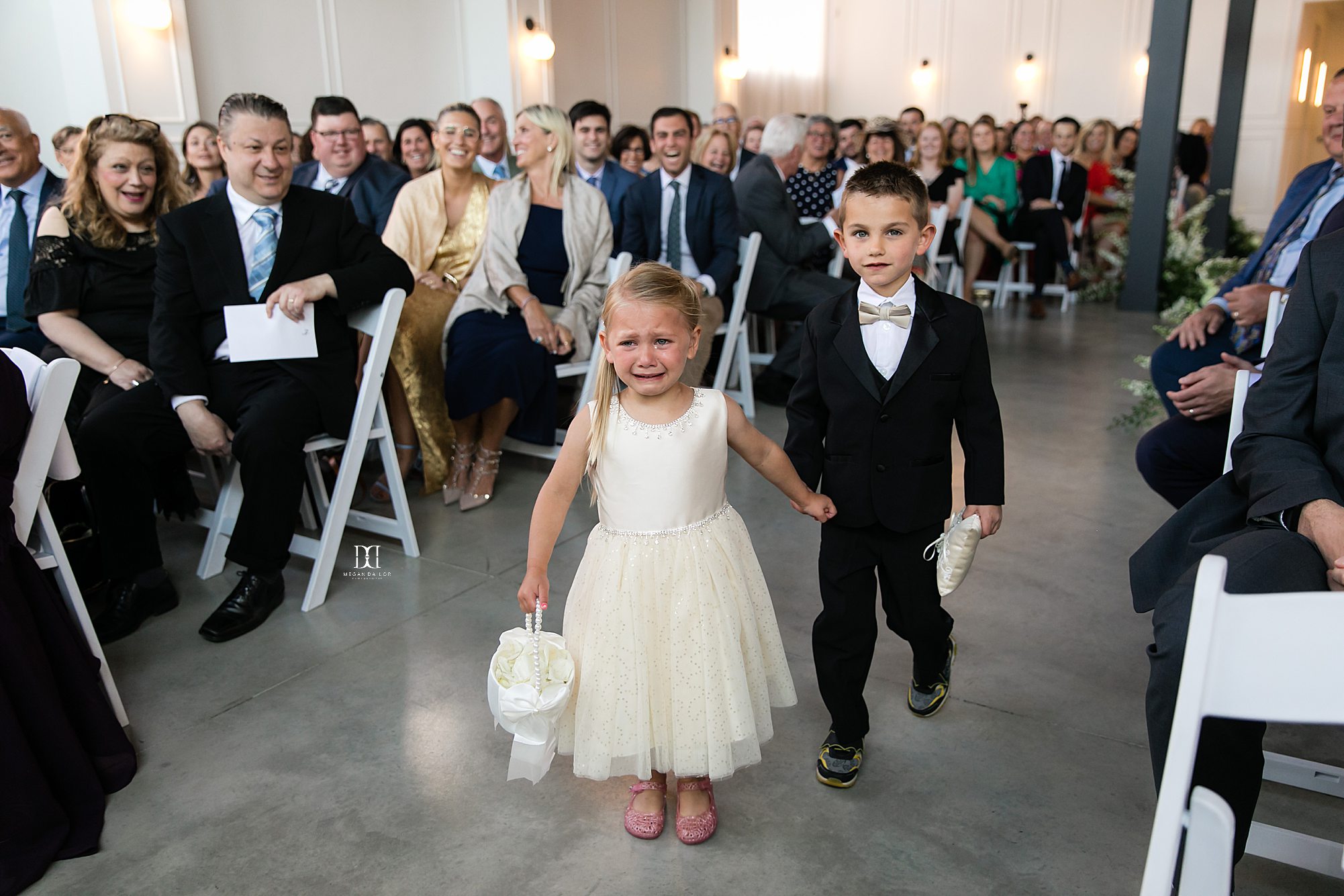 Sweet little lady!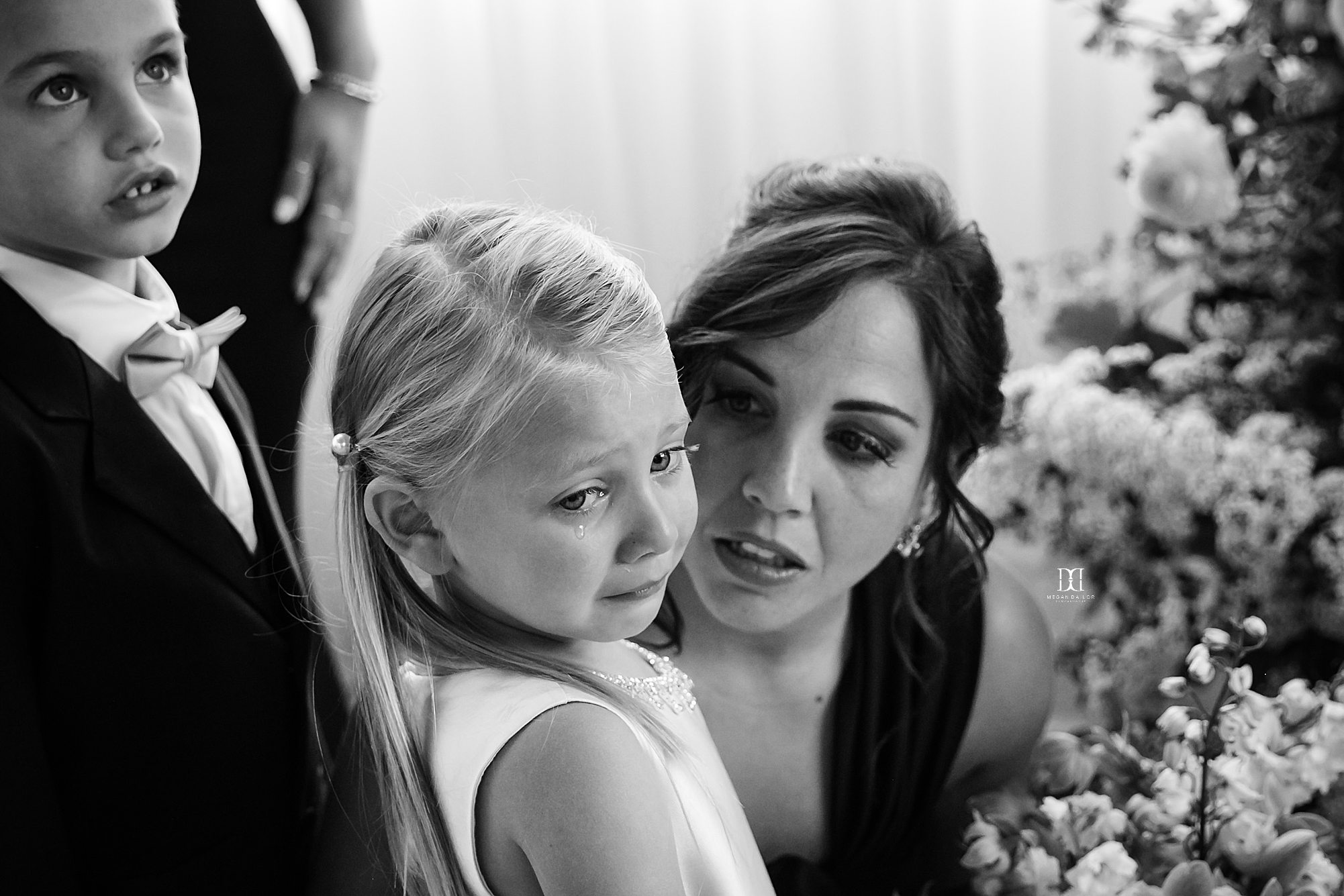 Nina came down the aisle first and was absolutely beaming.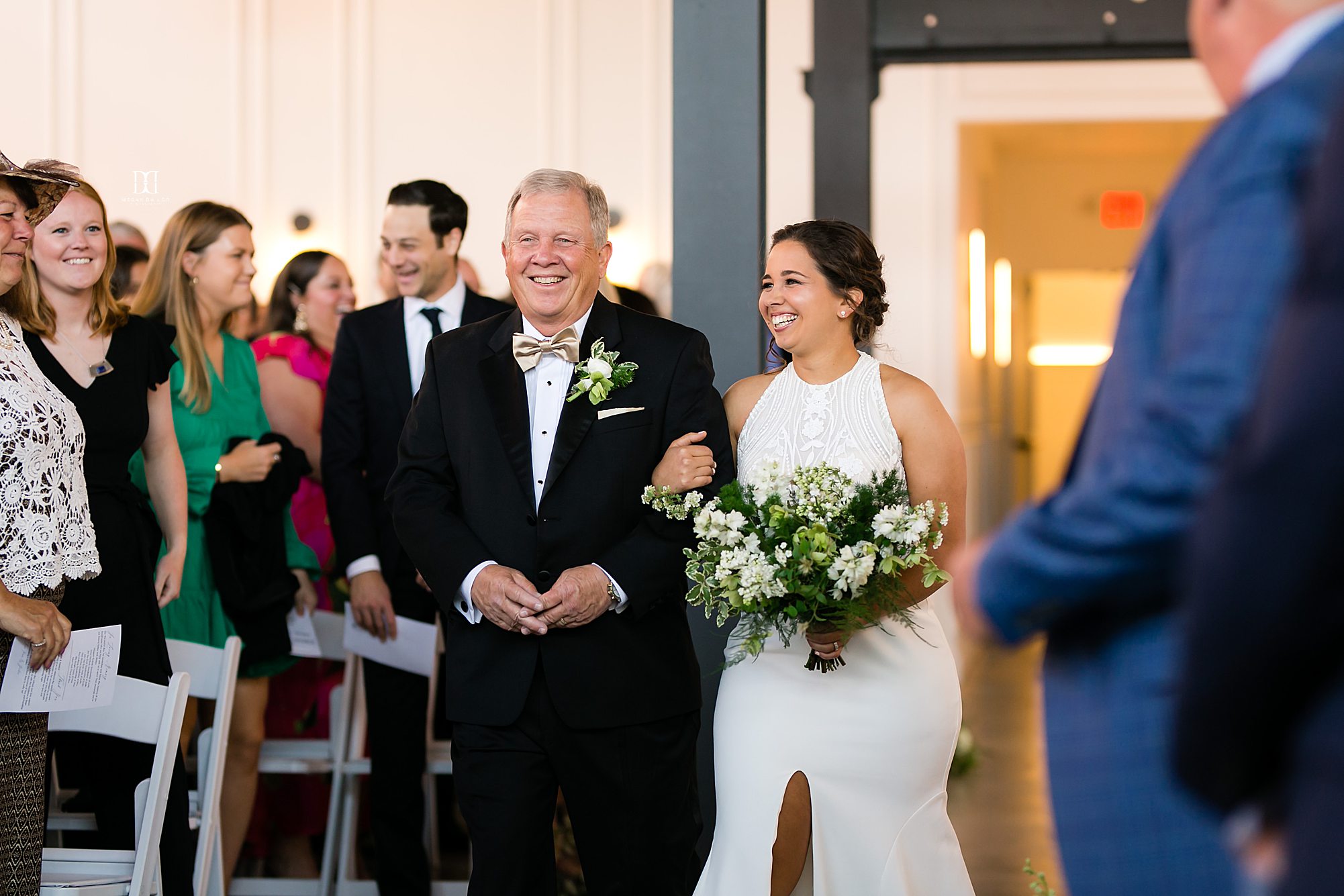 Ready for her bride!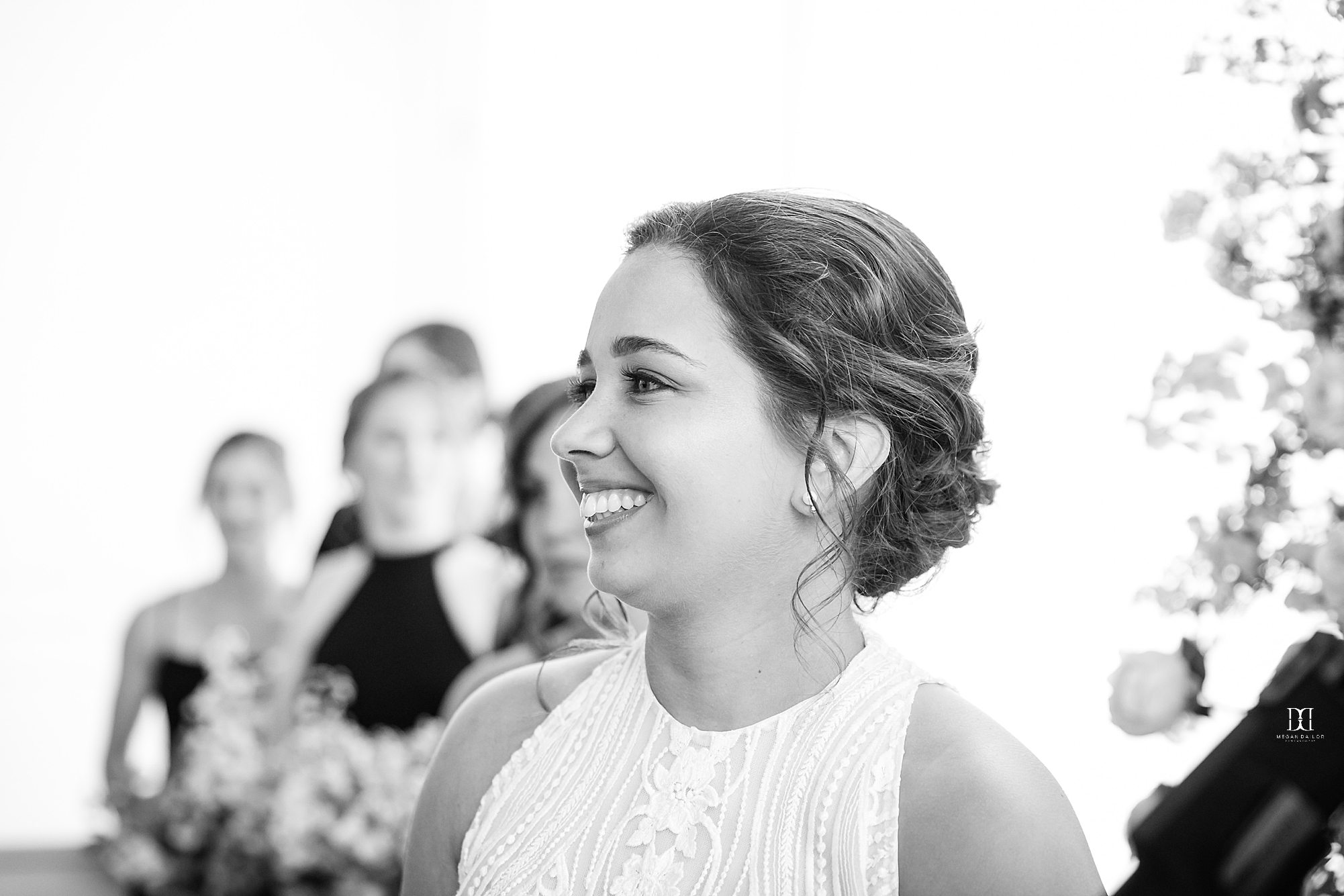 So ready to start forever.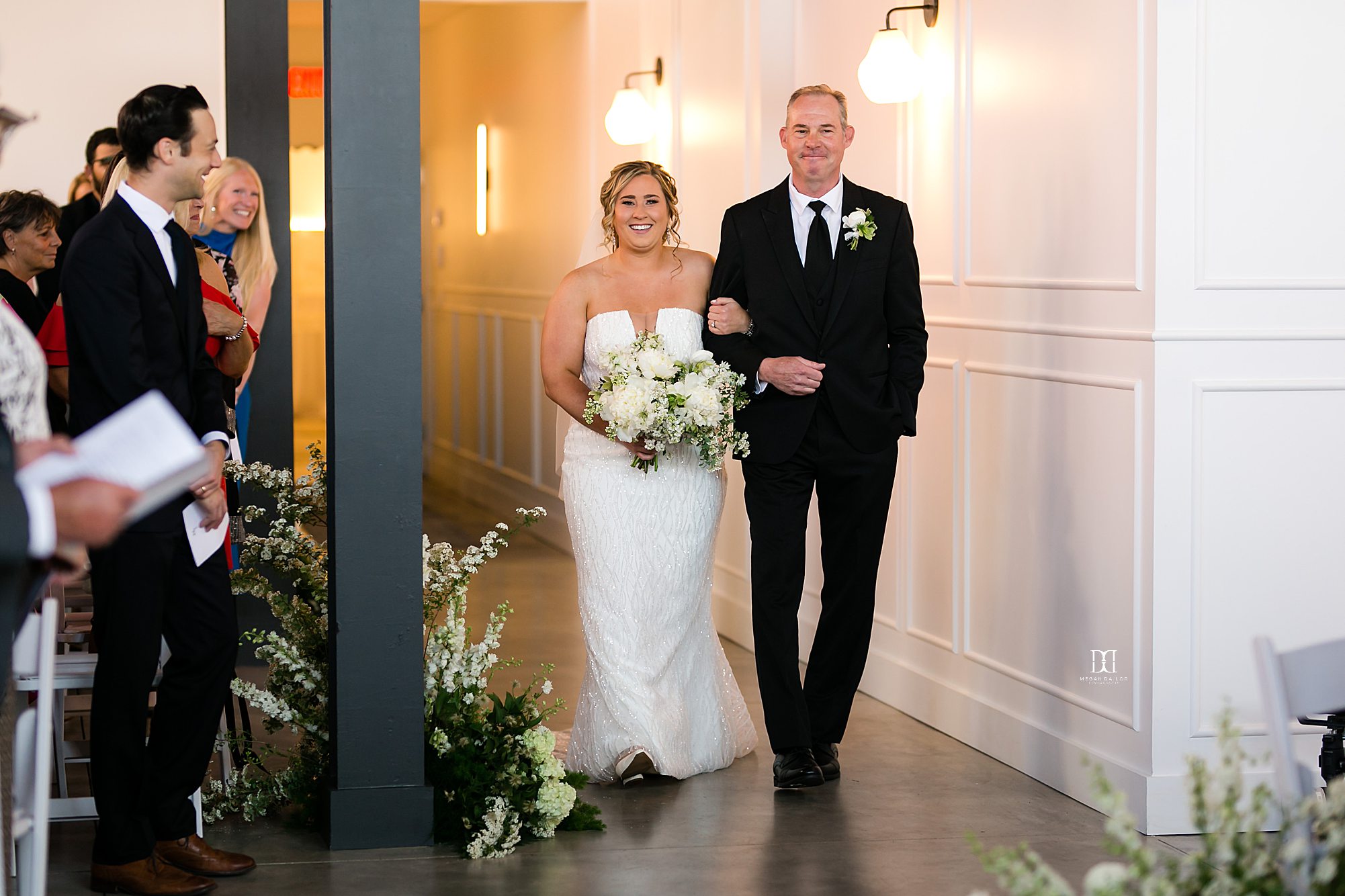 They had Harriet come down the aisle last so they could see her, which I absolutely love. I thought of doing the same at our wedding, but my husband wanted to walk Pepper down the aisle, which was too cute to say no to. Harriet took her sweet time and literally stopped to smell the flowers. What a sweet babe. Hamilton is a bit too young to deal with the excitement of the ceremony so he got to go for walkies.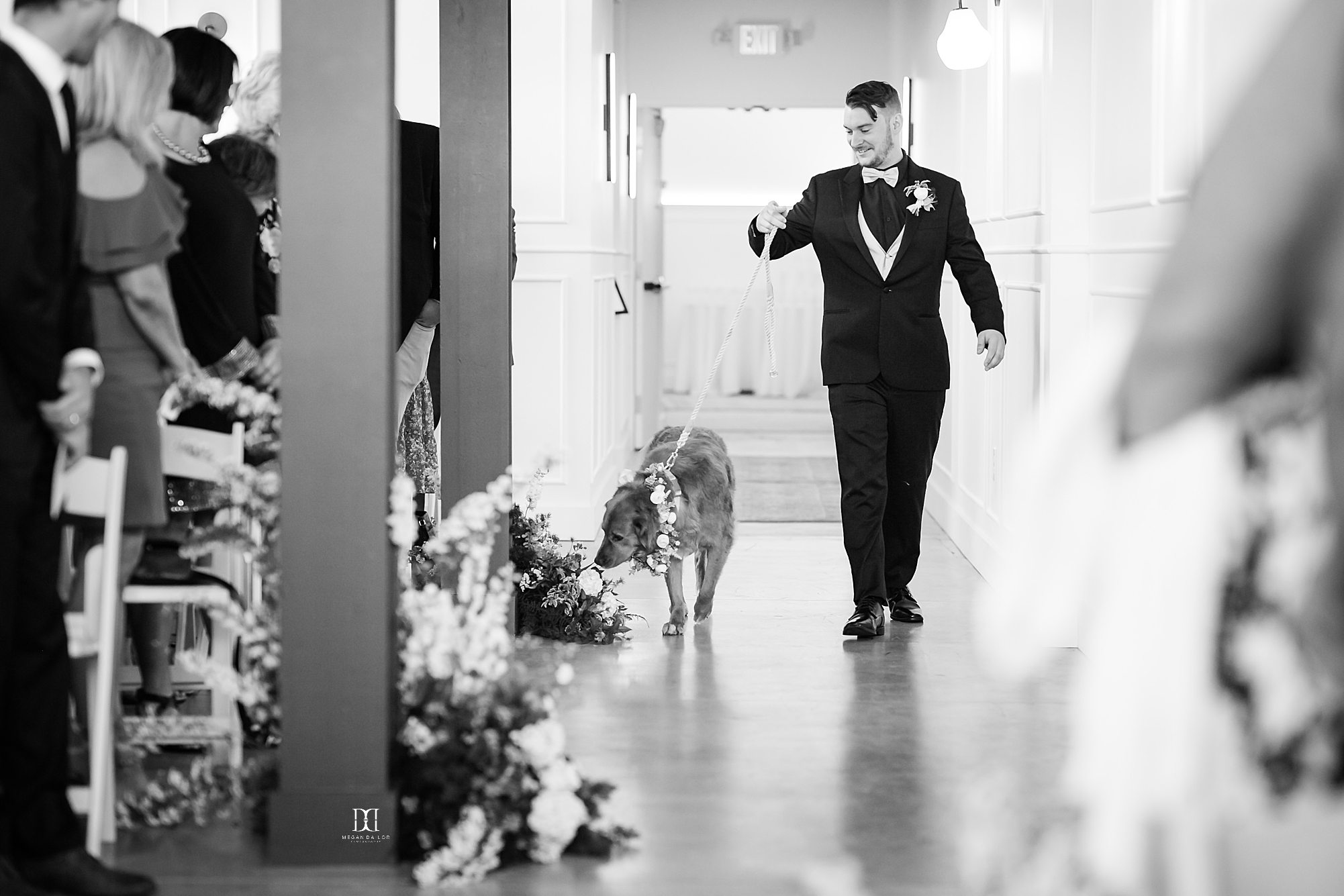 "I love you, moms!" Look how hard her tail is wagging.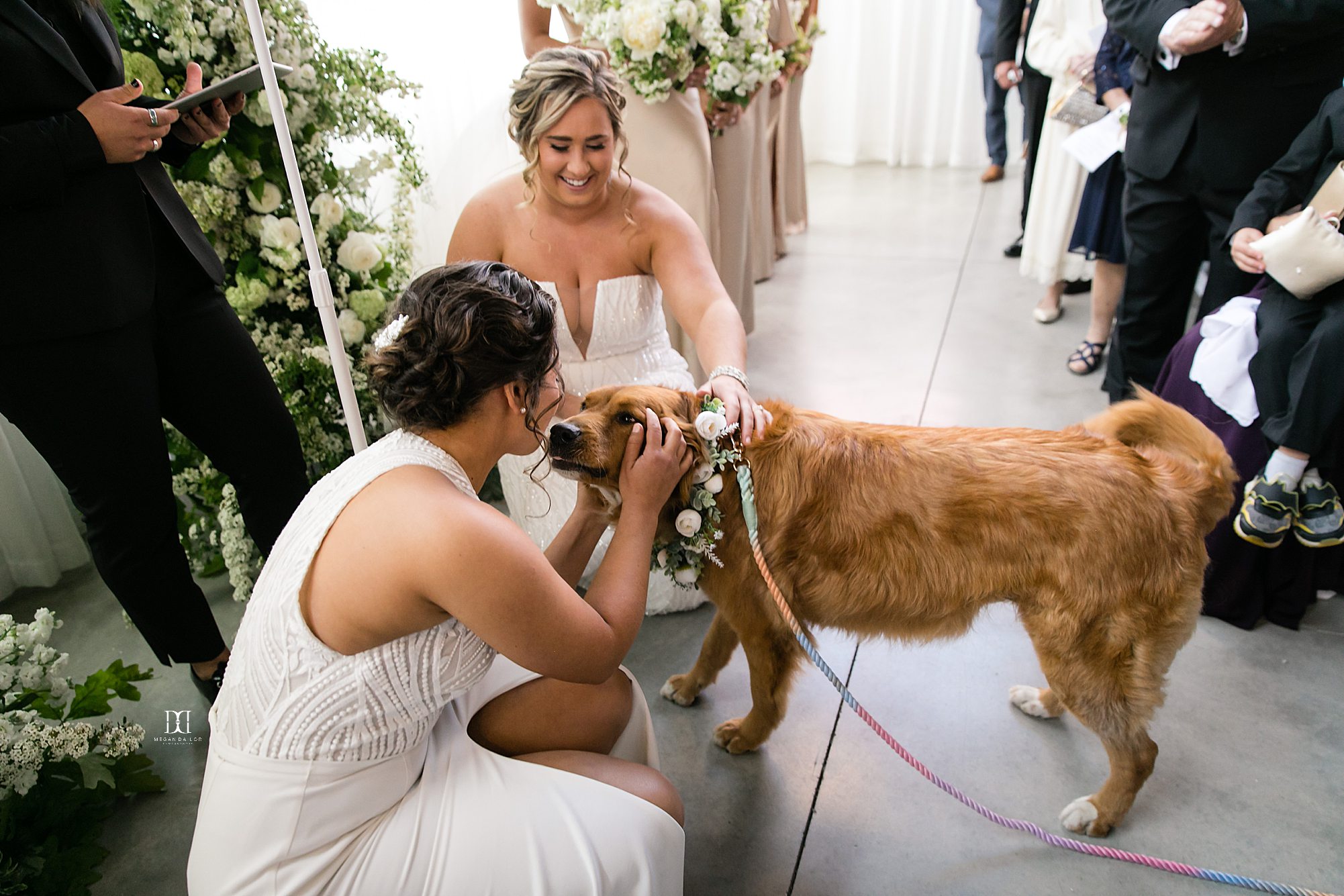 There was so much cheering before the ceremony even started, it was really really precious.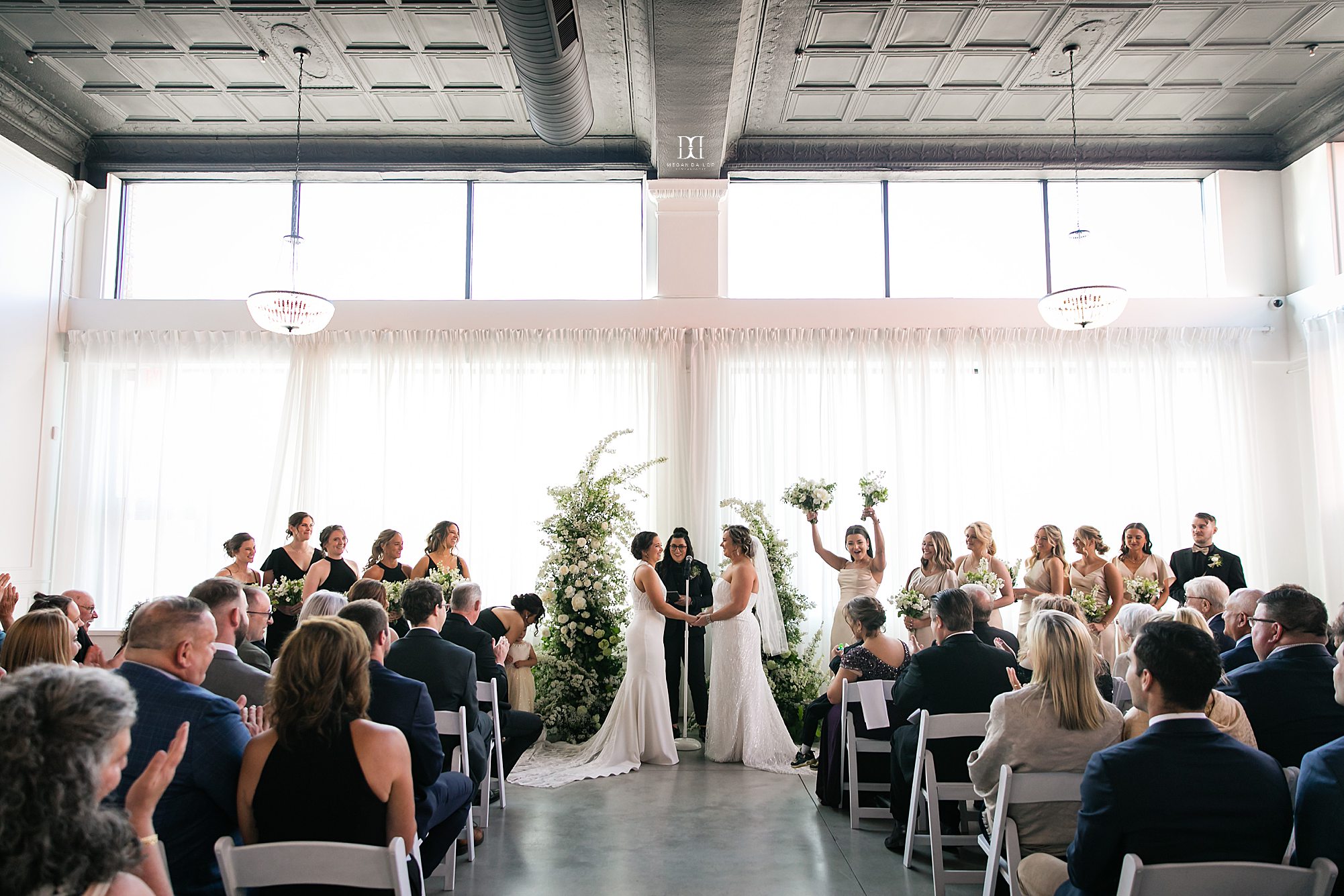 Obsessed with the layers upon layers of florals that Beck and Forth Co created. Truly looked like we were in a dream!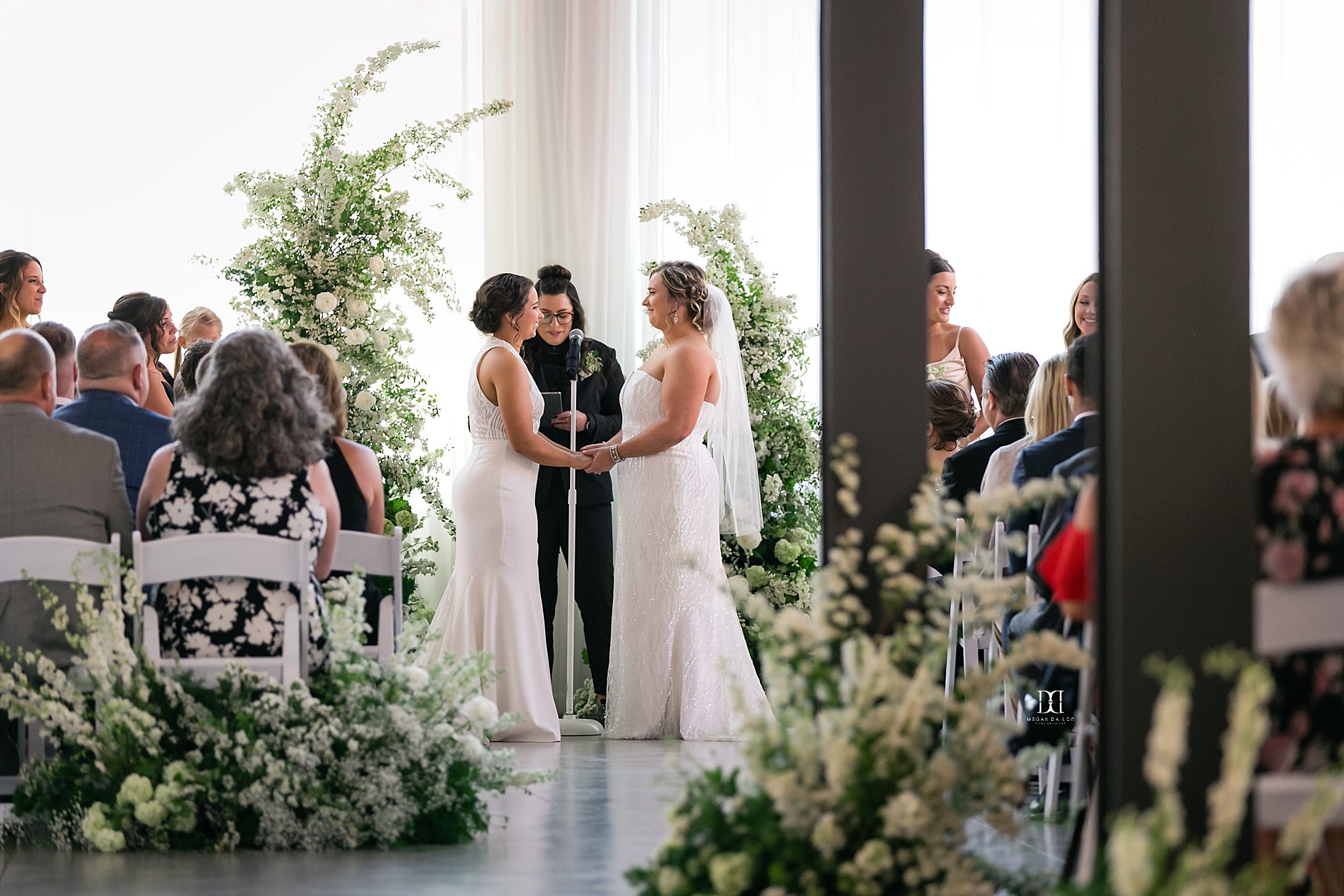 You know where I'm going next...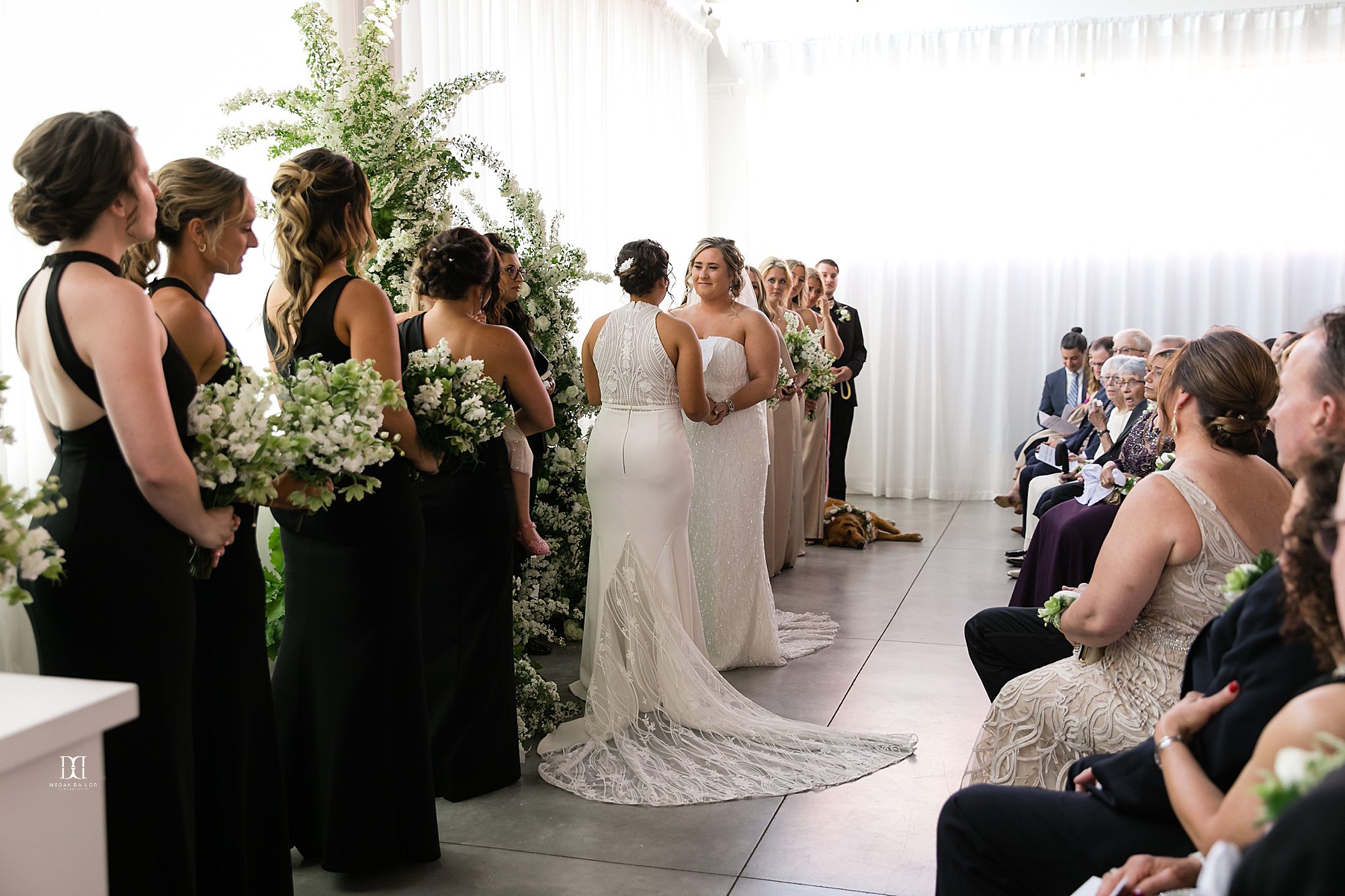 I love u Harriet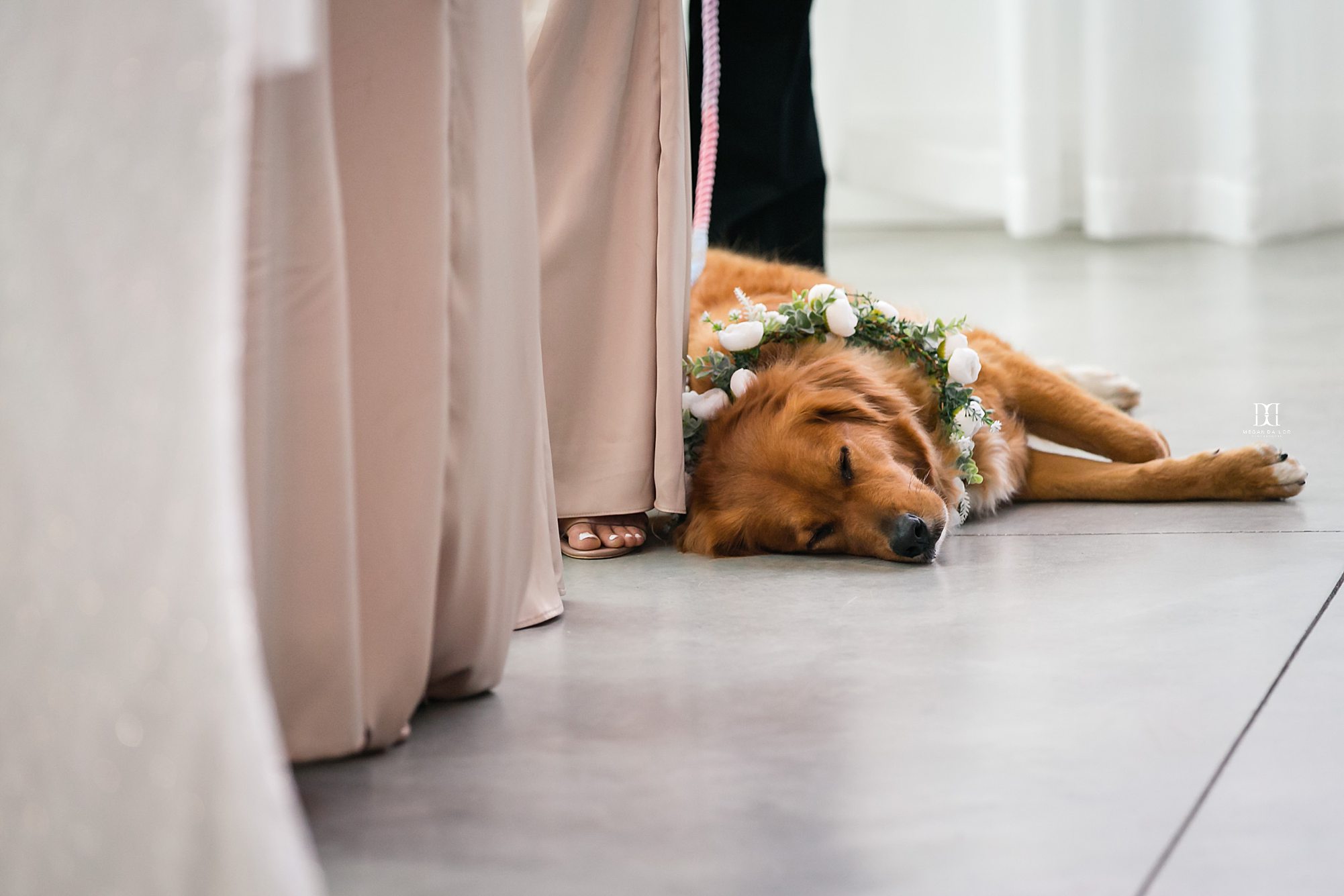 The ceremony, performed by Jordin and Nina's friend Monica, was lovely. The vows were joyful and emotional. You can see multiple people in Jordin's party wiping tears away in the background too.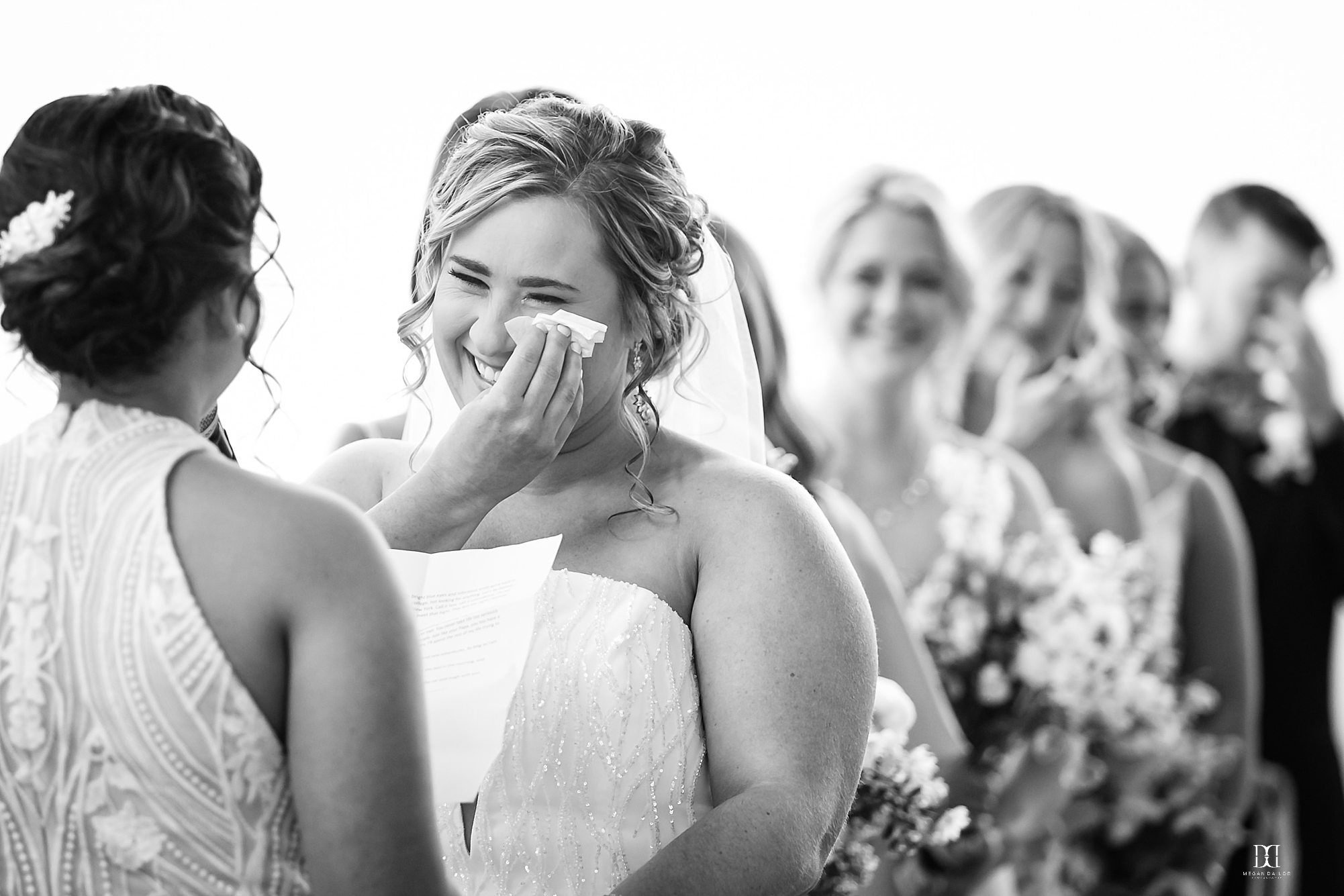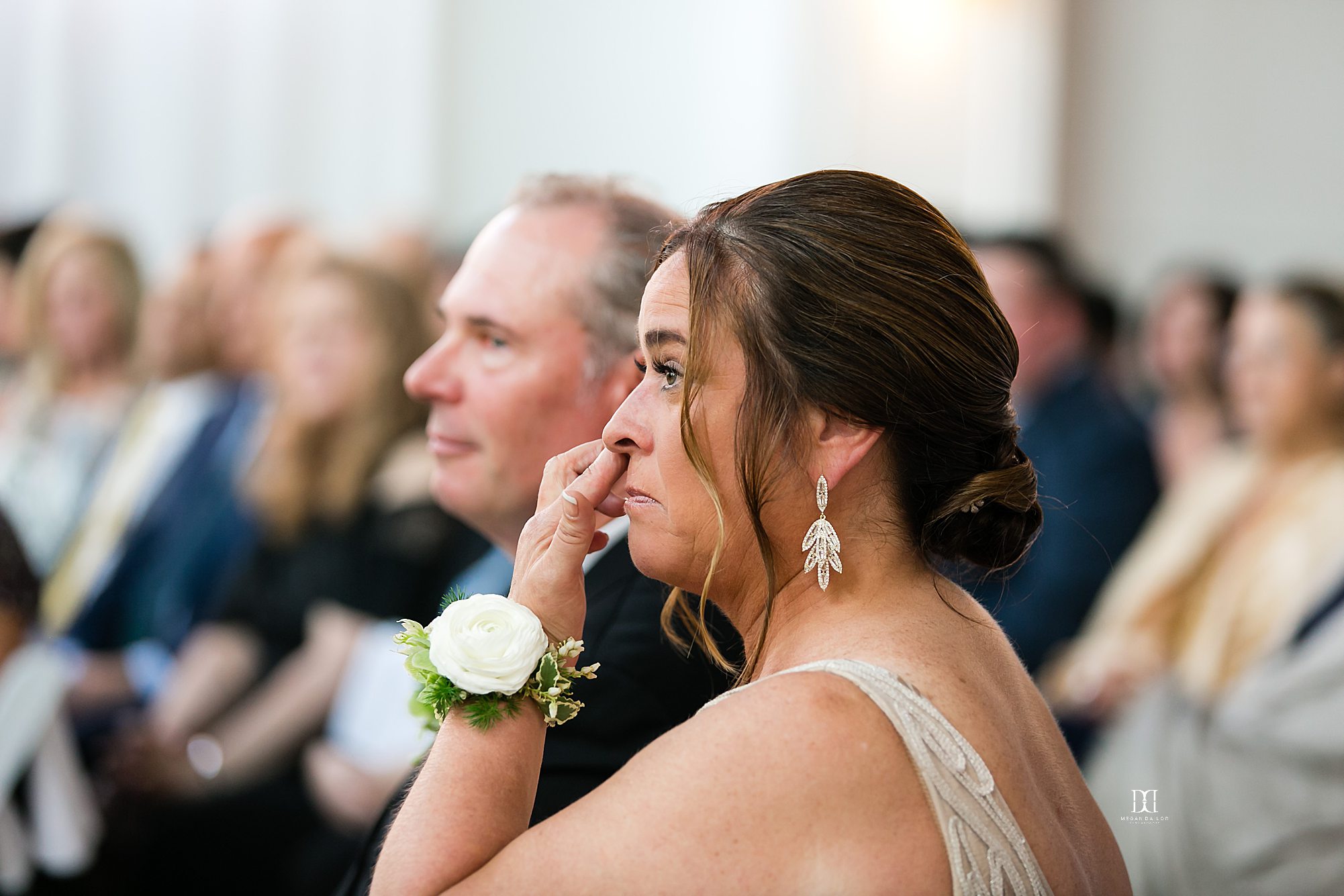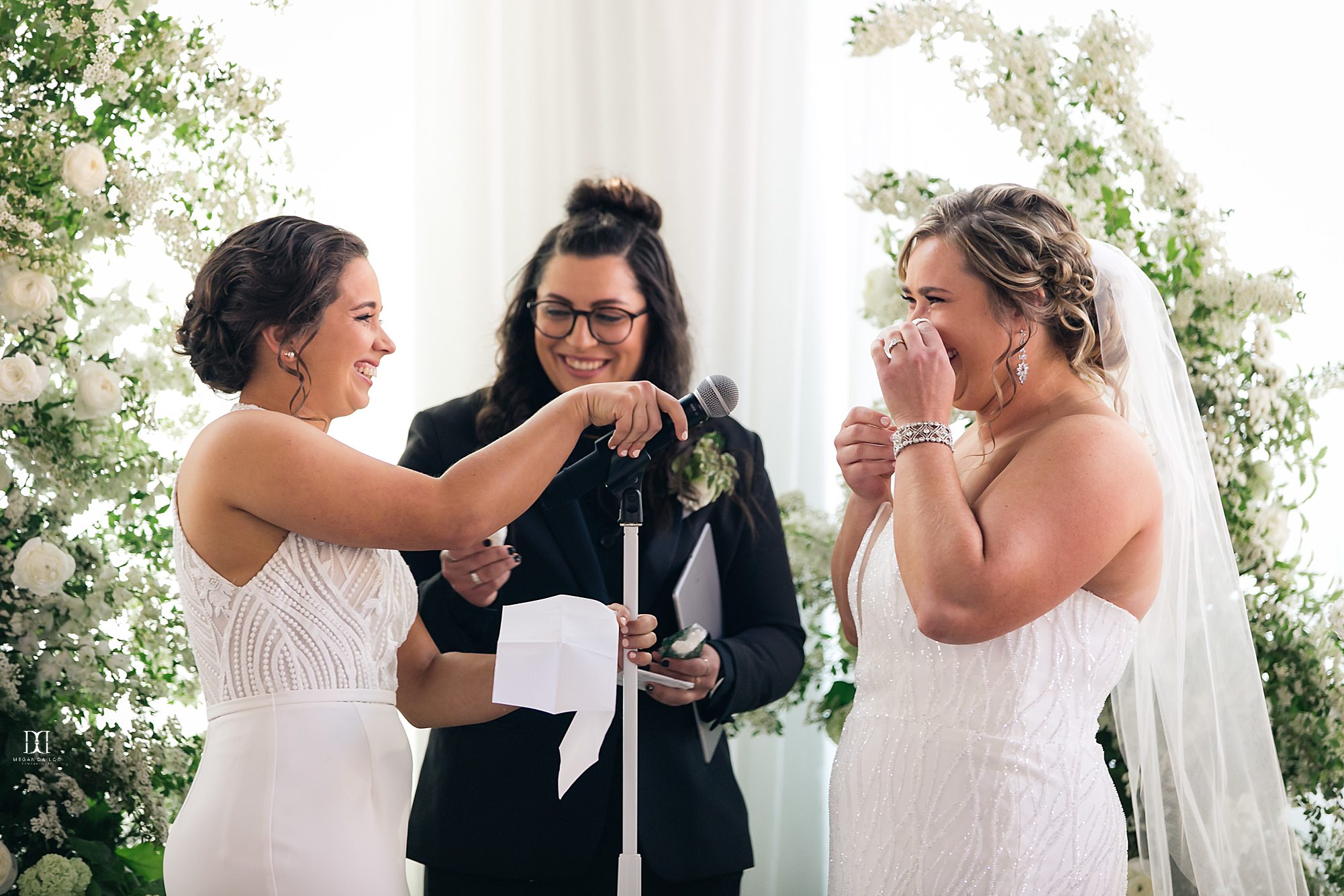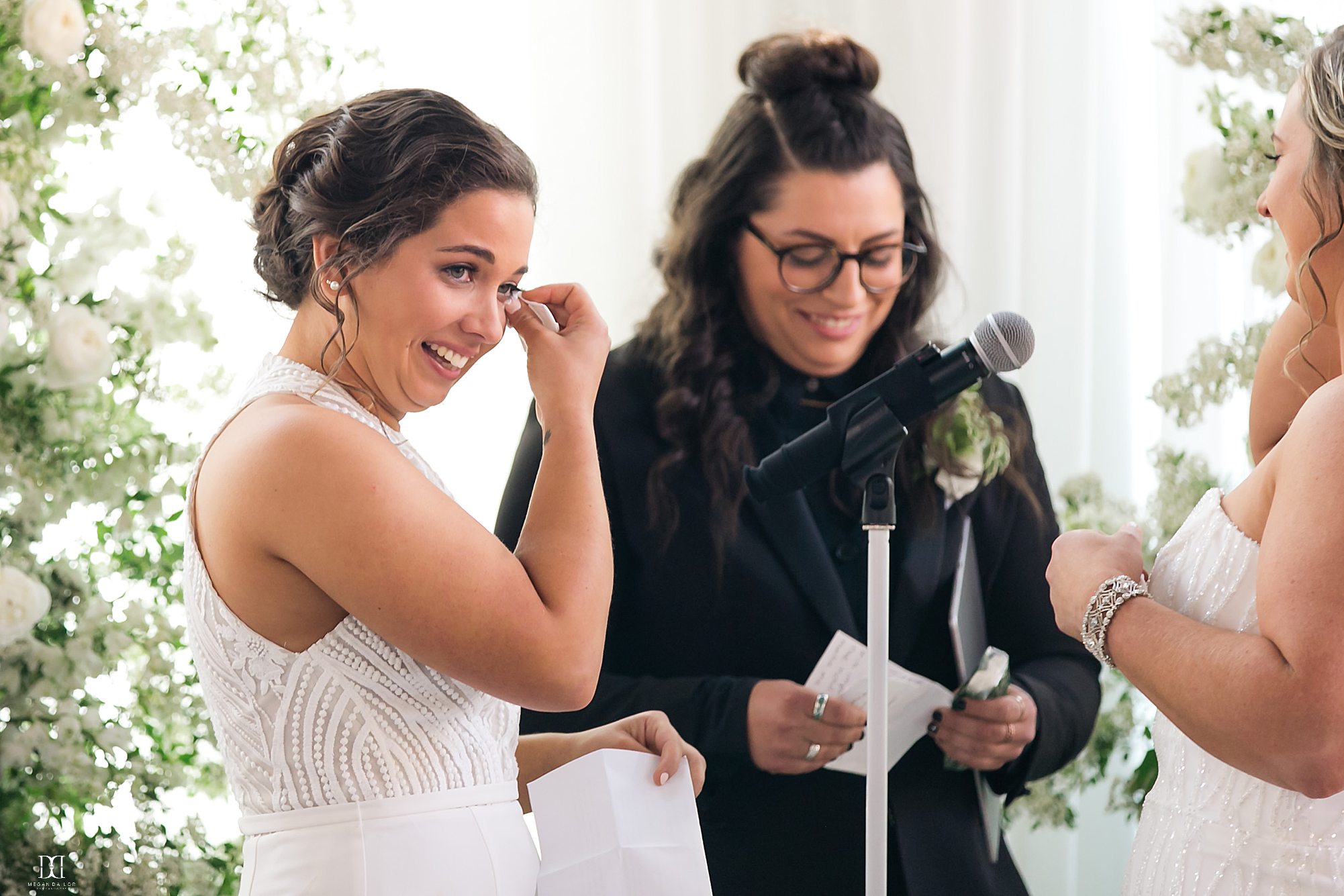 After all the words... it's official! Mrs & Mrs!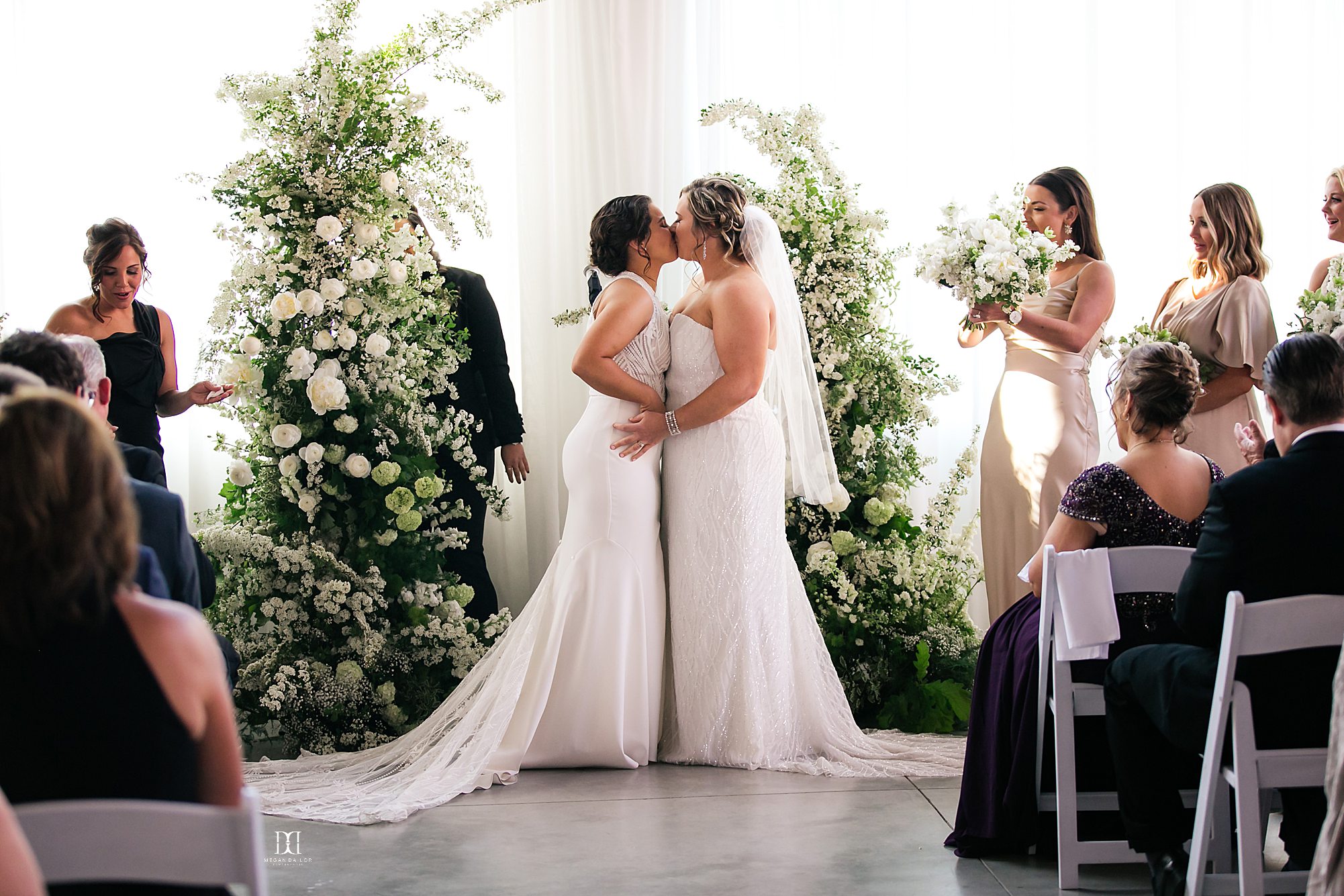 Every single step of this day was pure joy.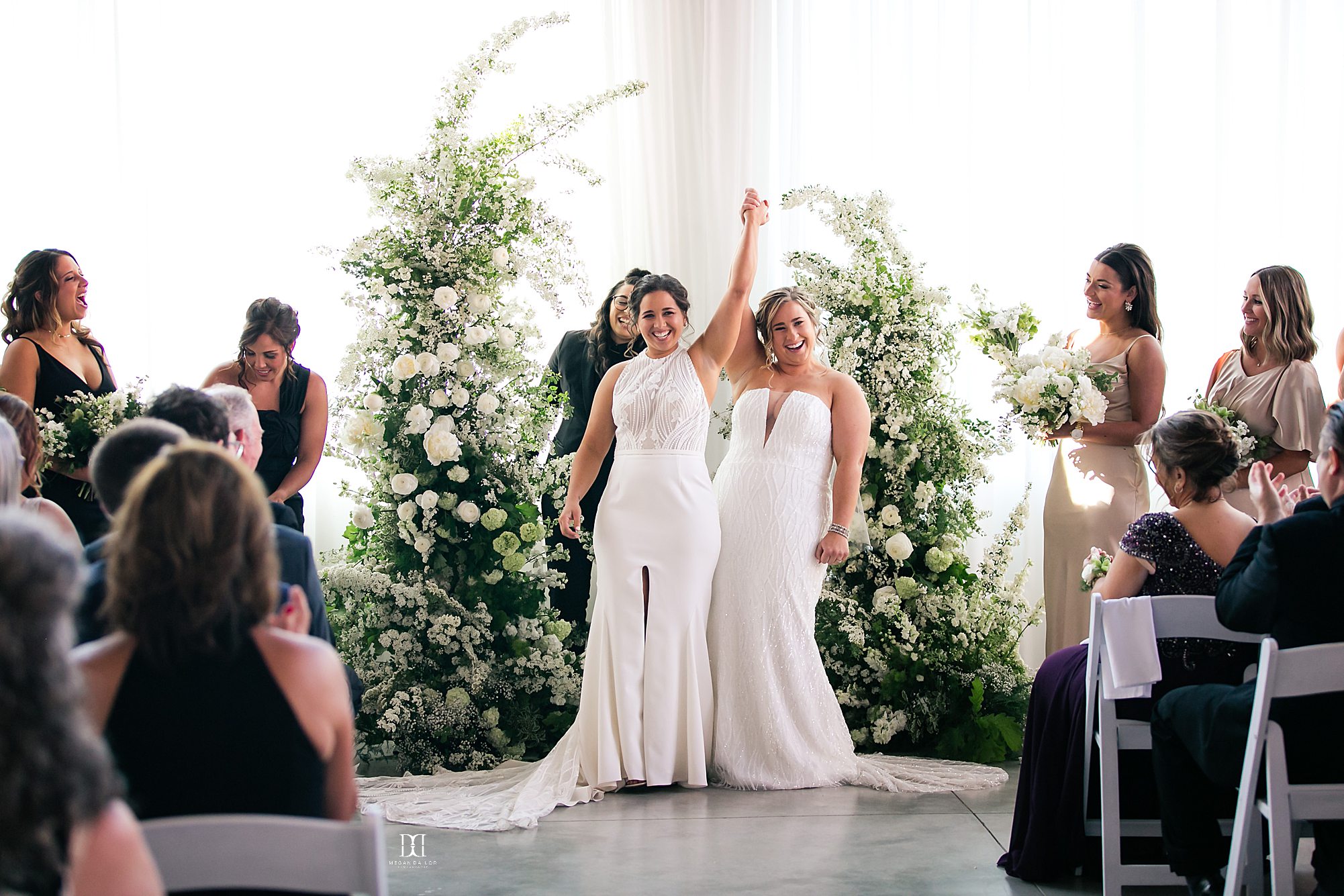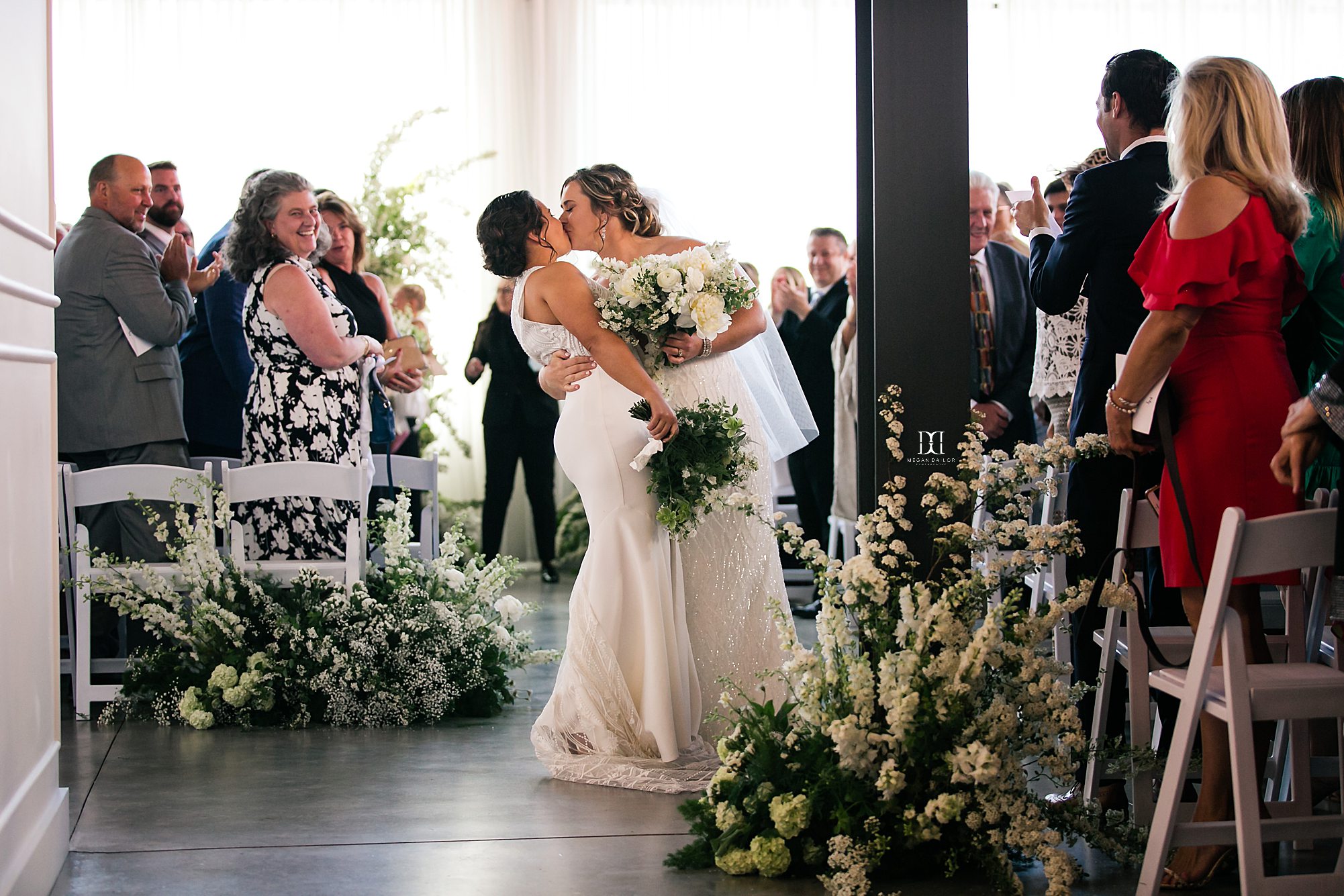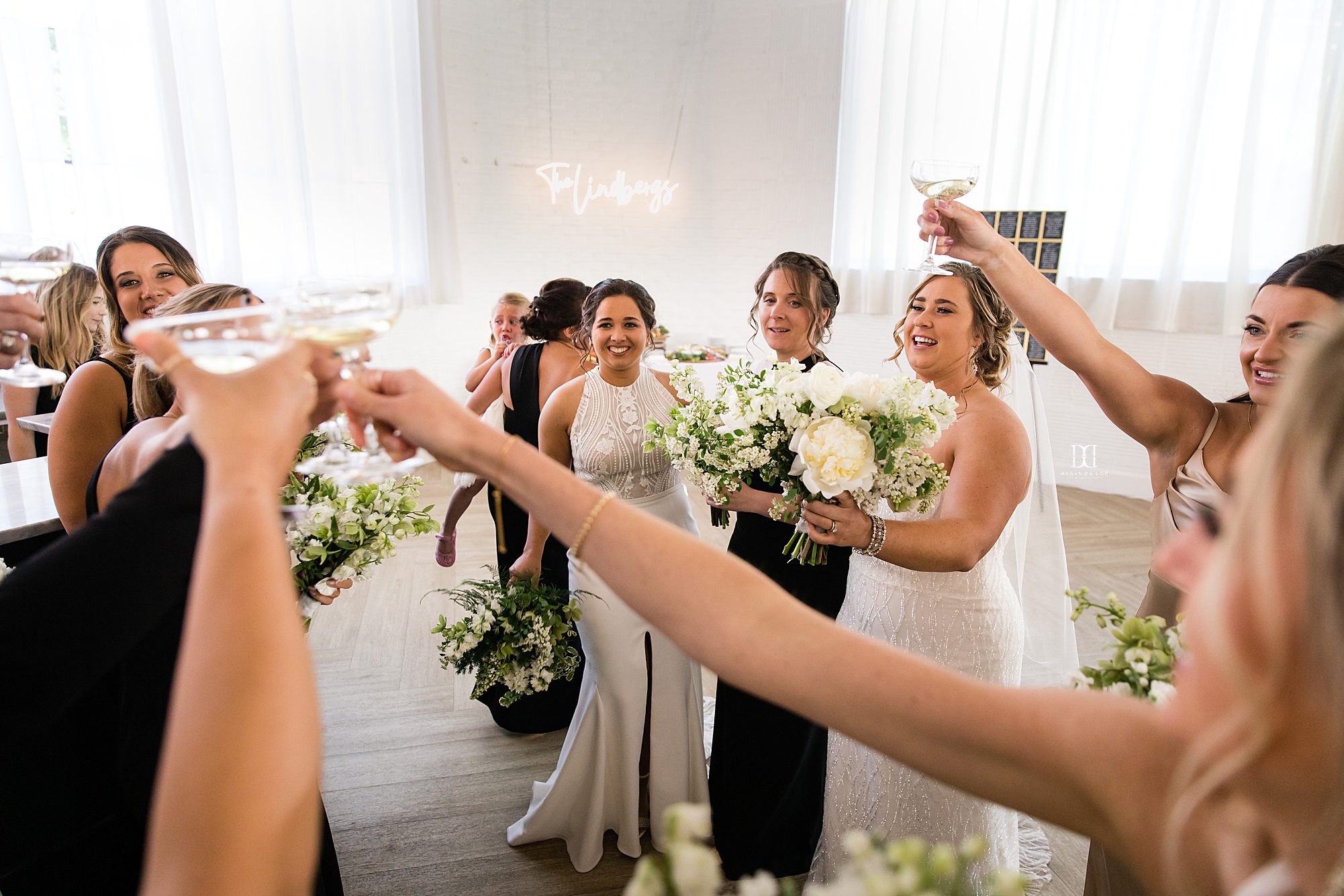 Weddings at the Highline are beautiful, and this was another stunner. The crisp black and white with lush green and white was so fresh and so pretty. Just perfect!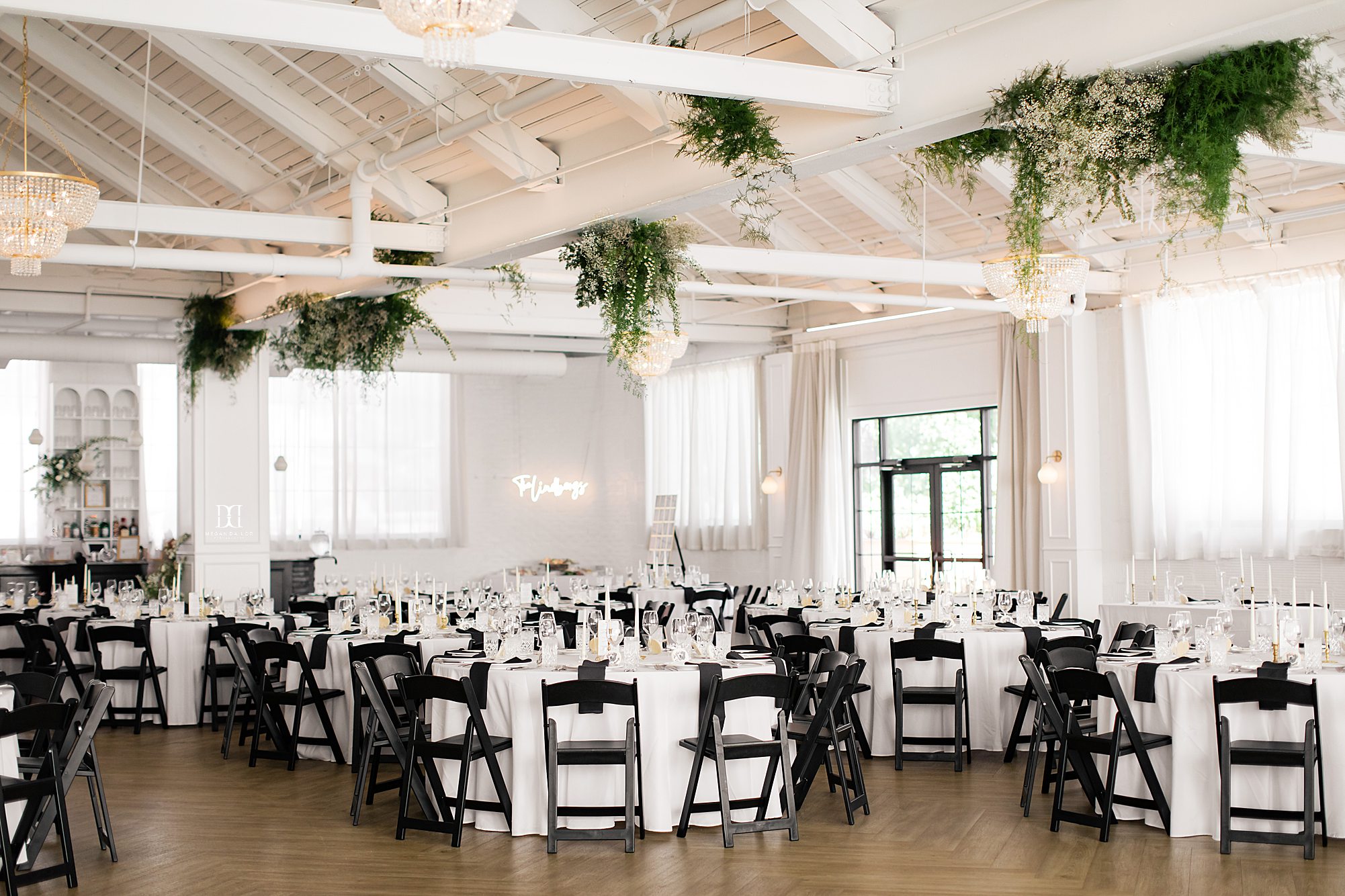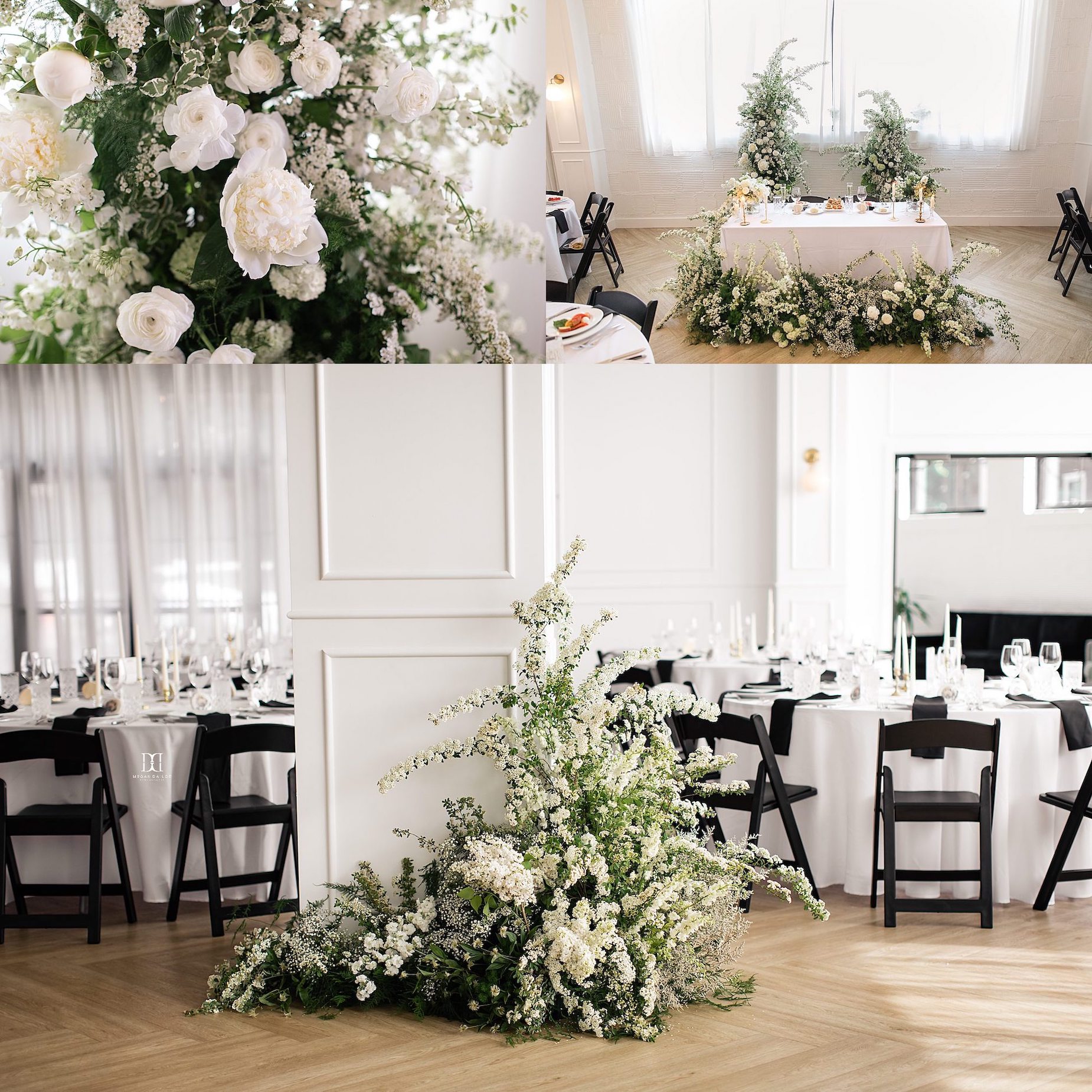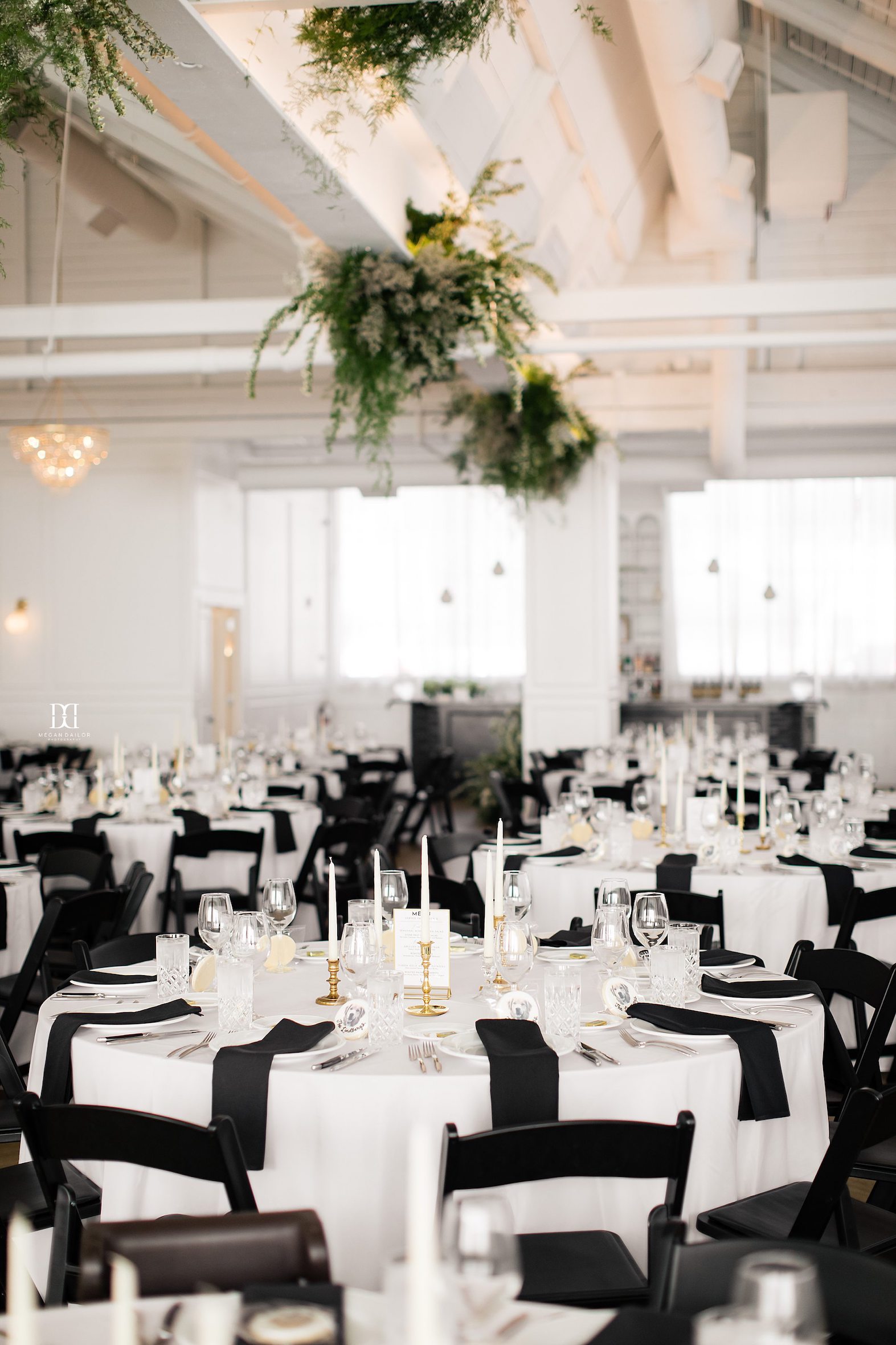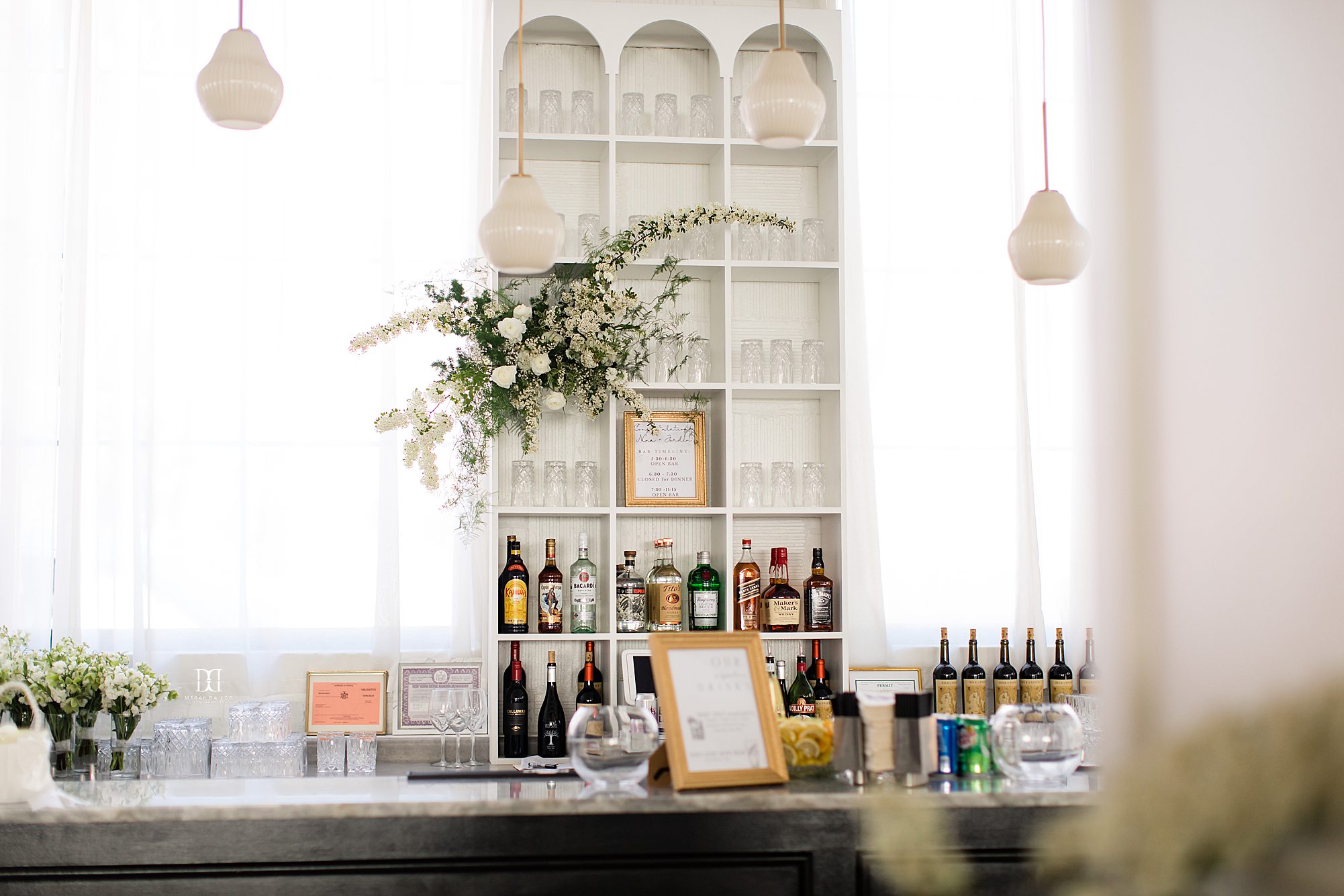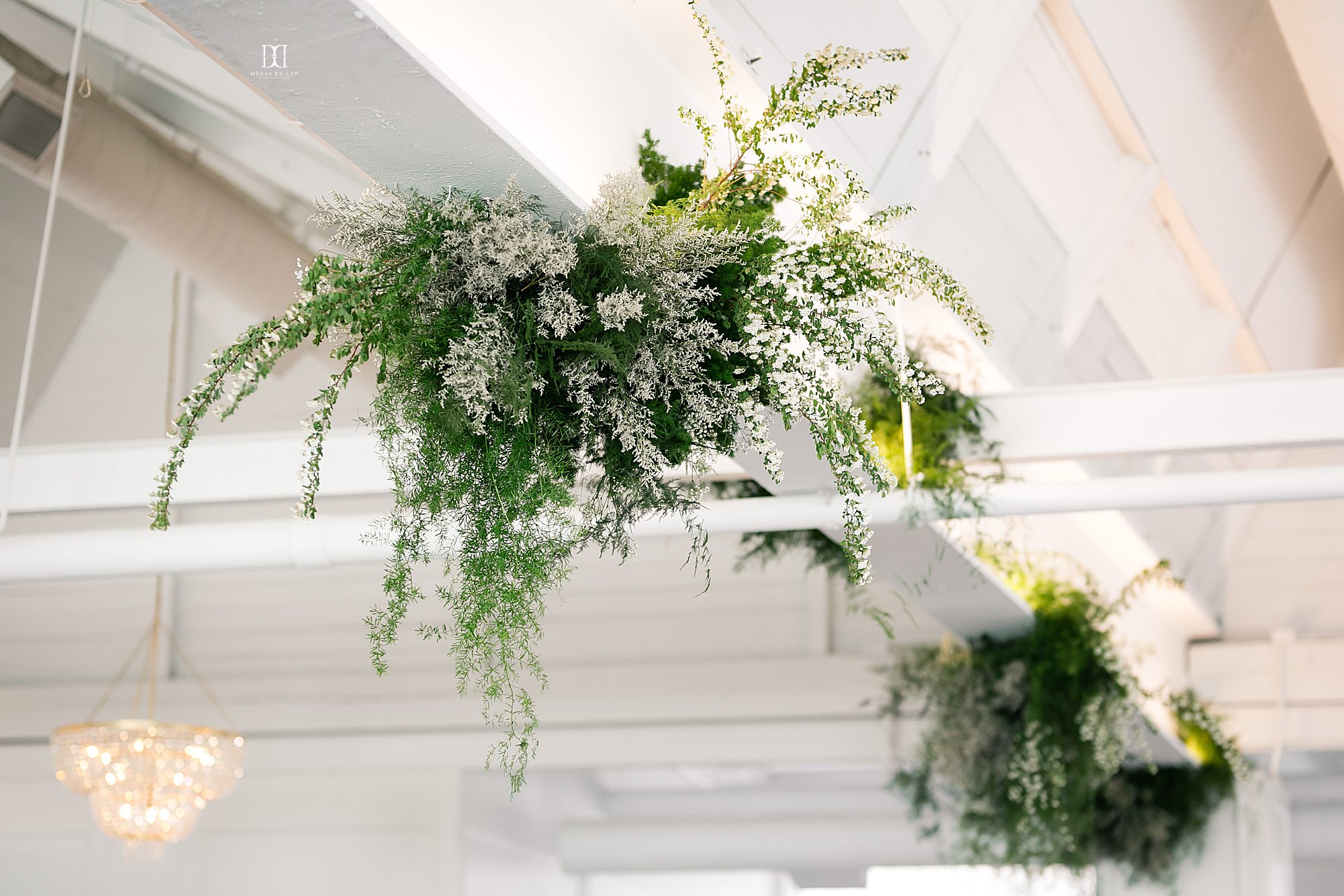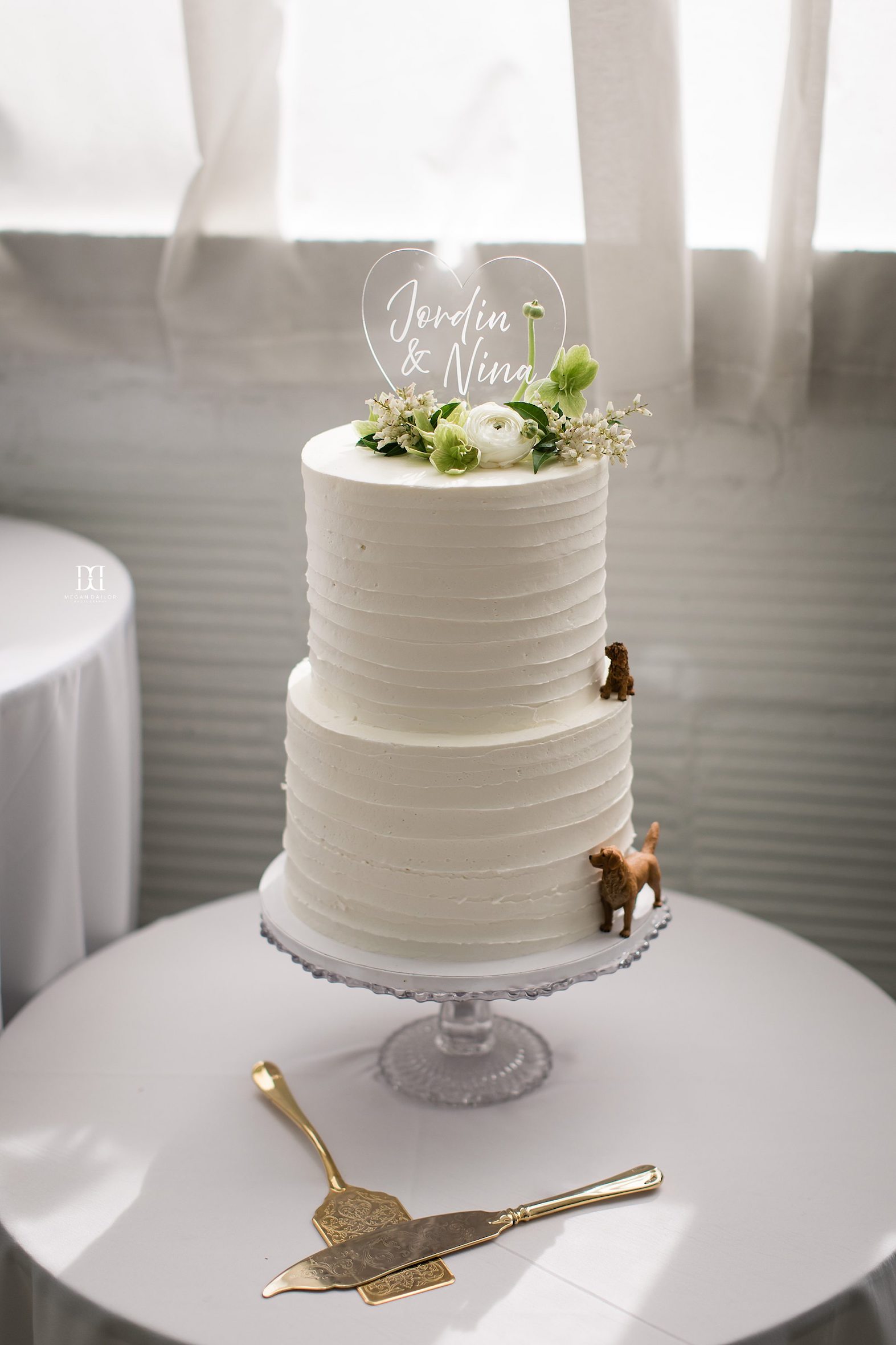 Root Catering with the cutest and tastiest foods.
When you're brides but your sneaker game is on point and you know you're about to tear up the dance floor for the next five hours.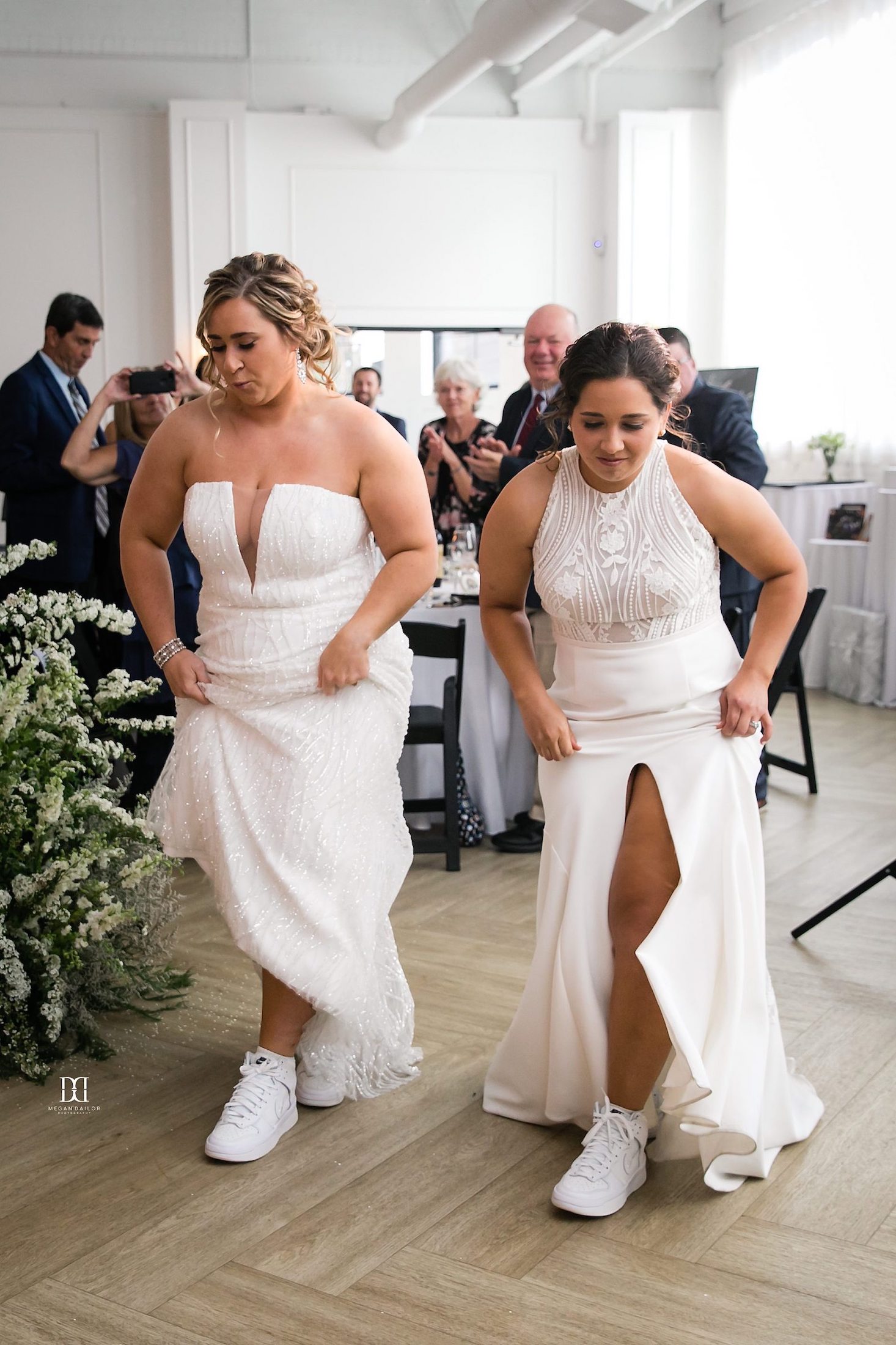 Nina and Jordin's first dance was so celebratory.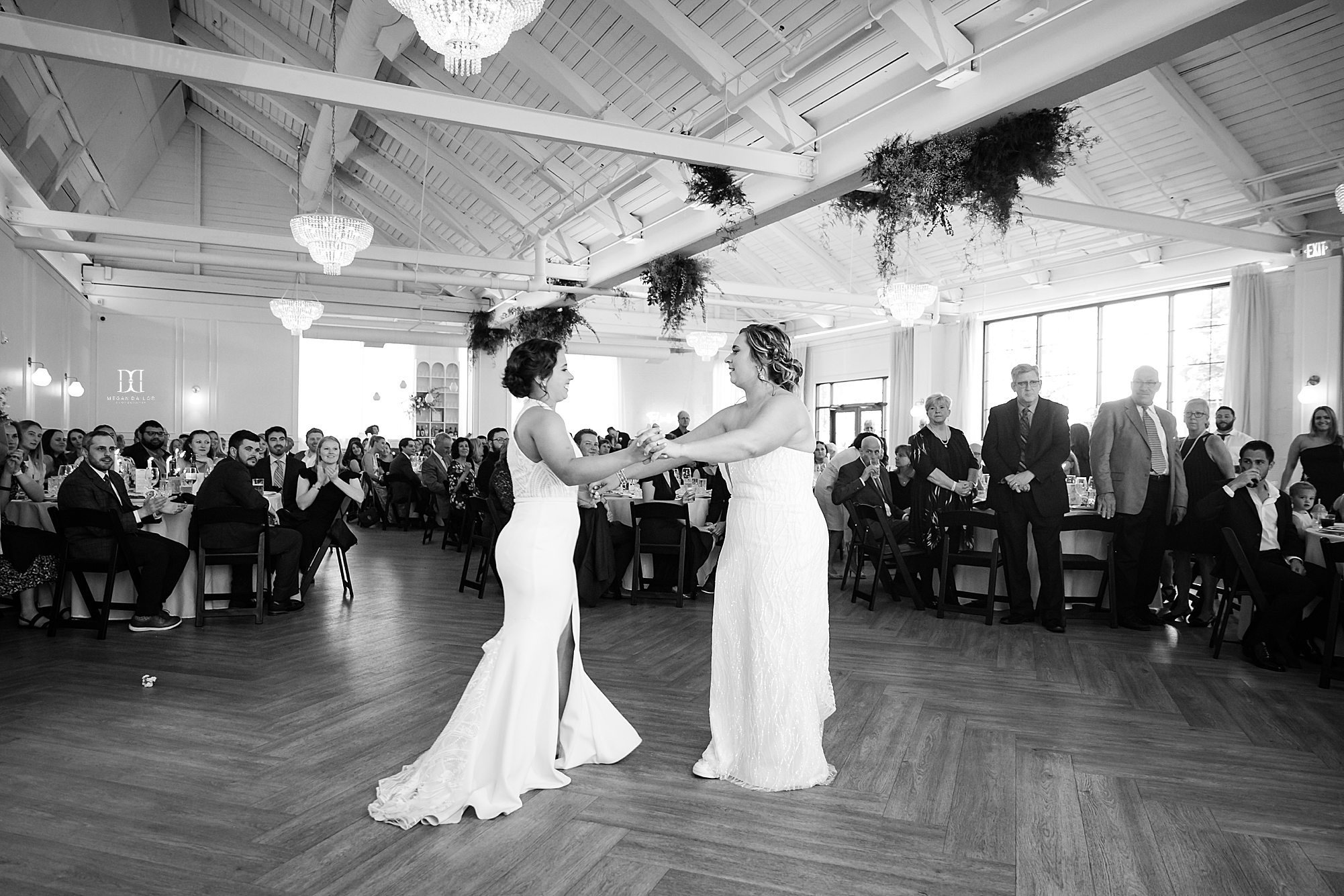 Such a proud dad.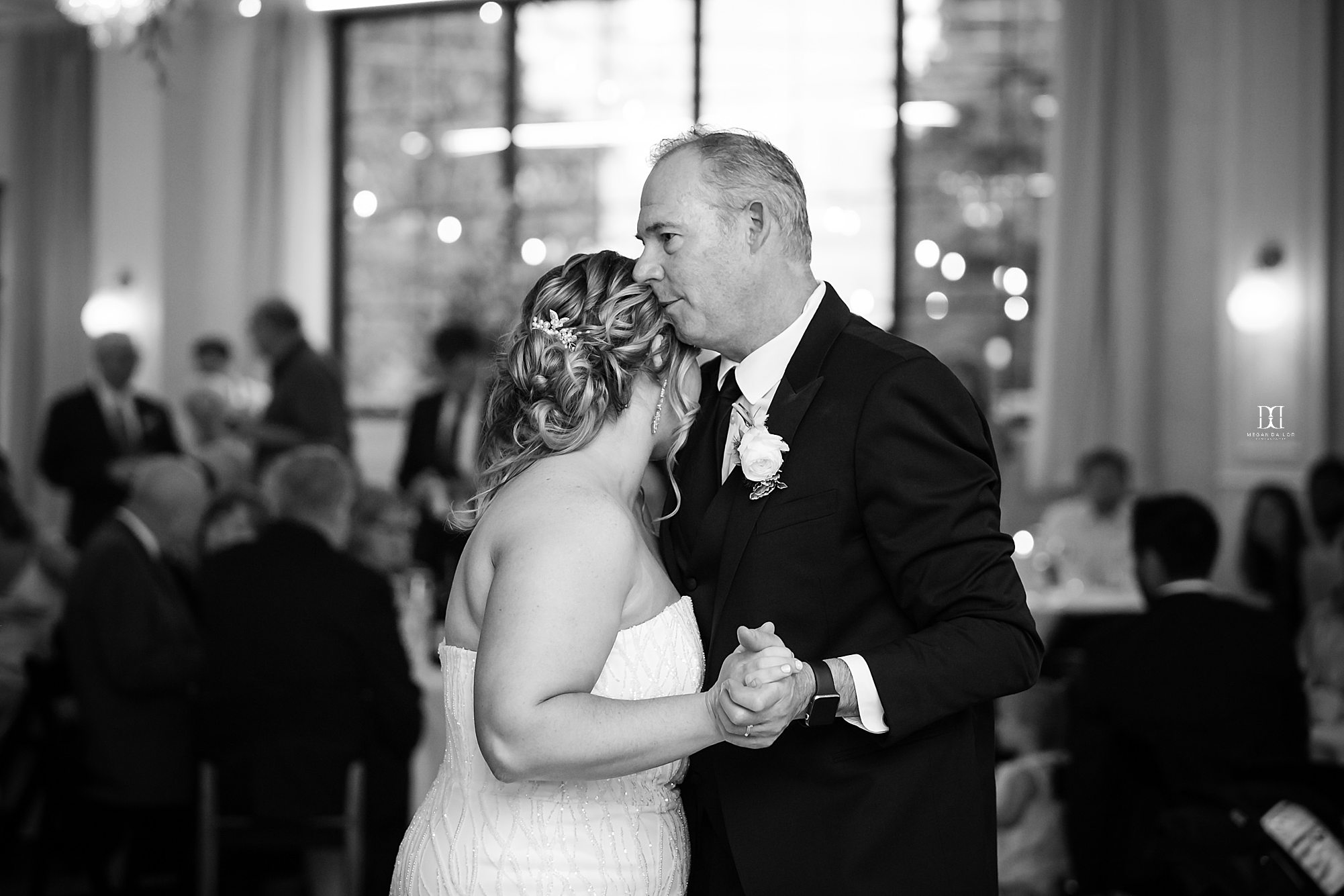 Nina's father daughter dance morphed into a cuter-than-cute game of catch.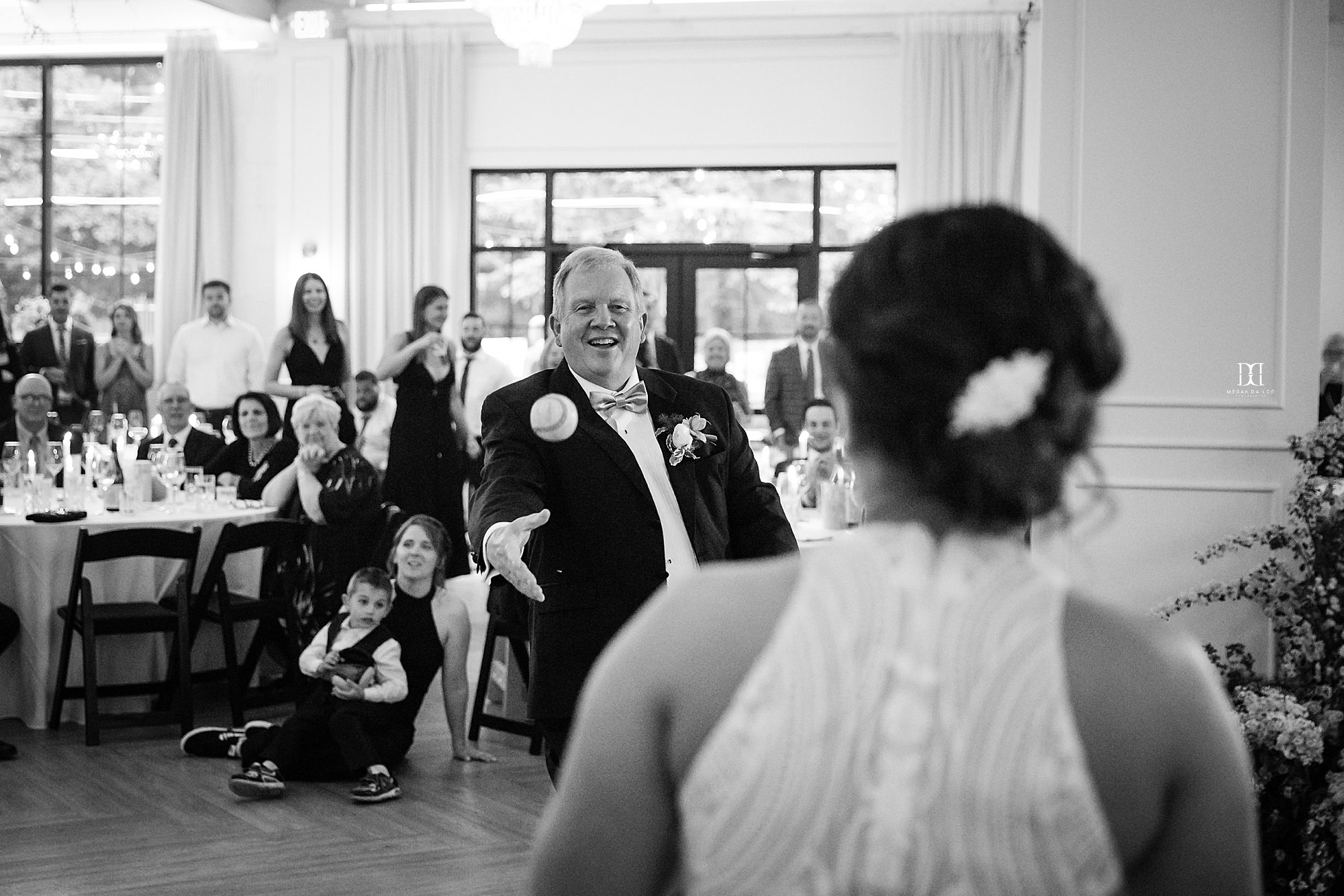 Folks were readyyyy for Silver Arrow Band. Great dance floor!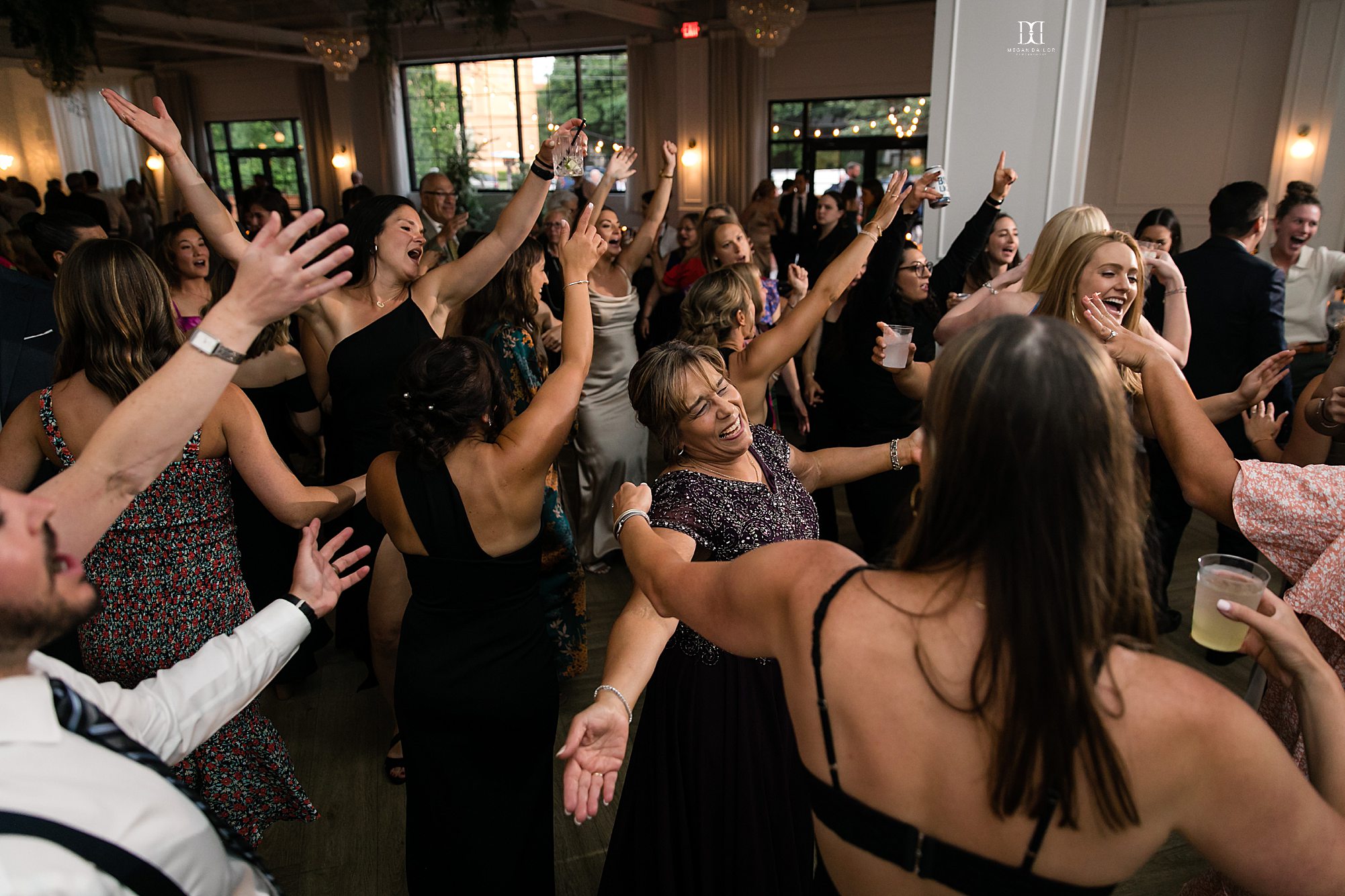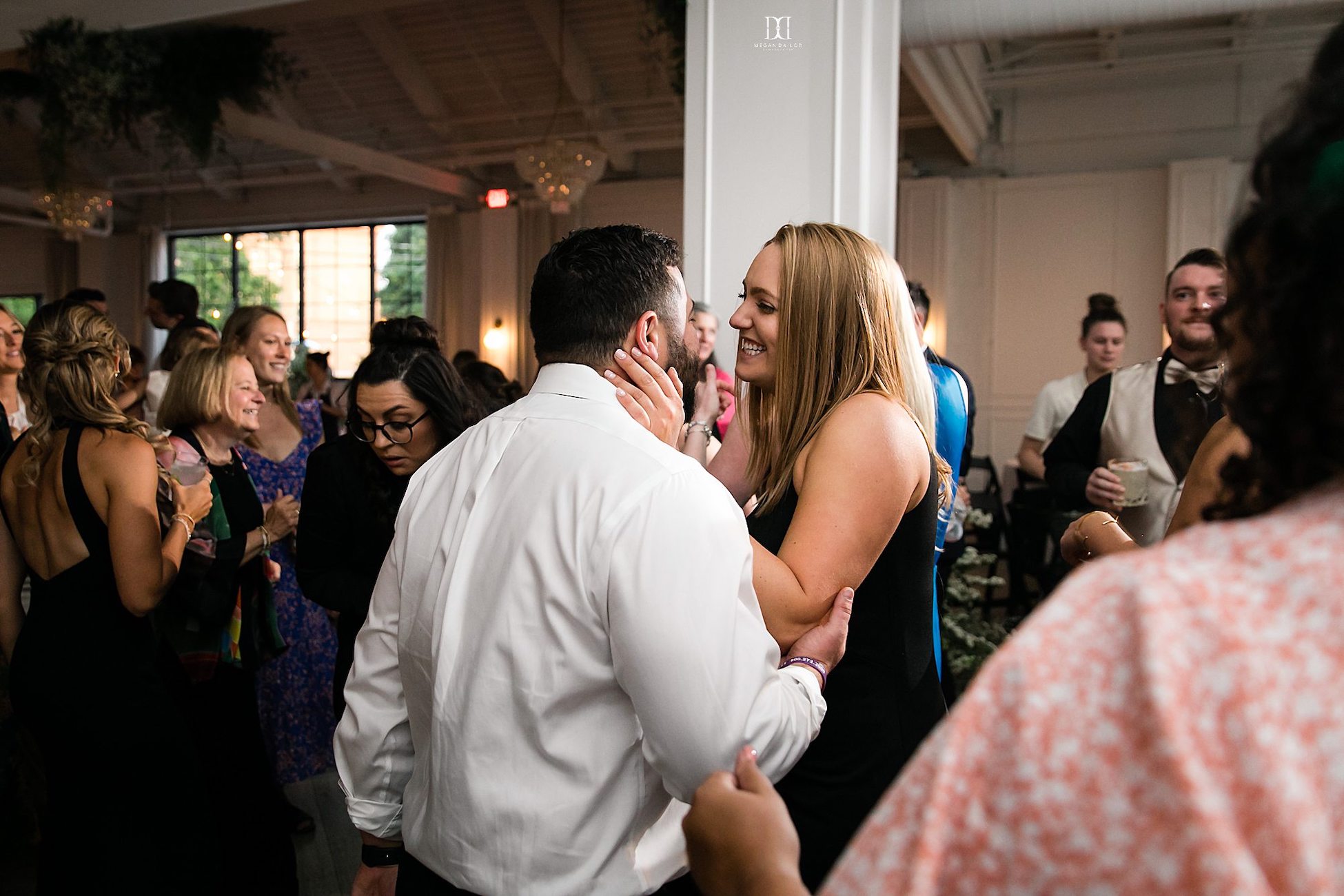 Lol Elyse git it girl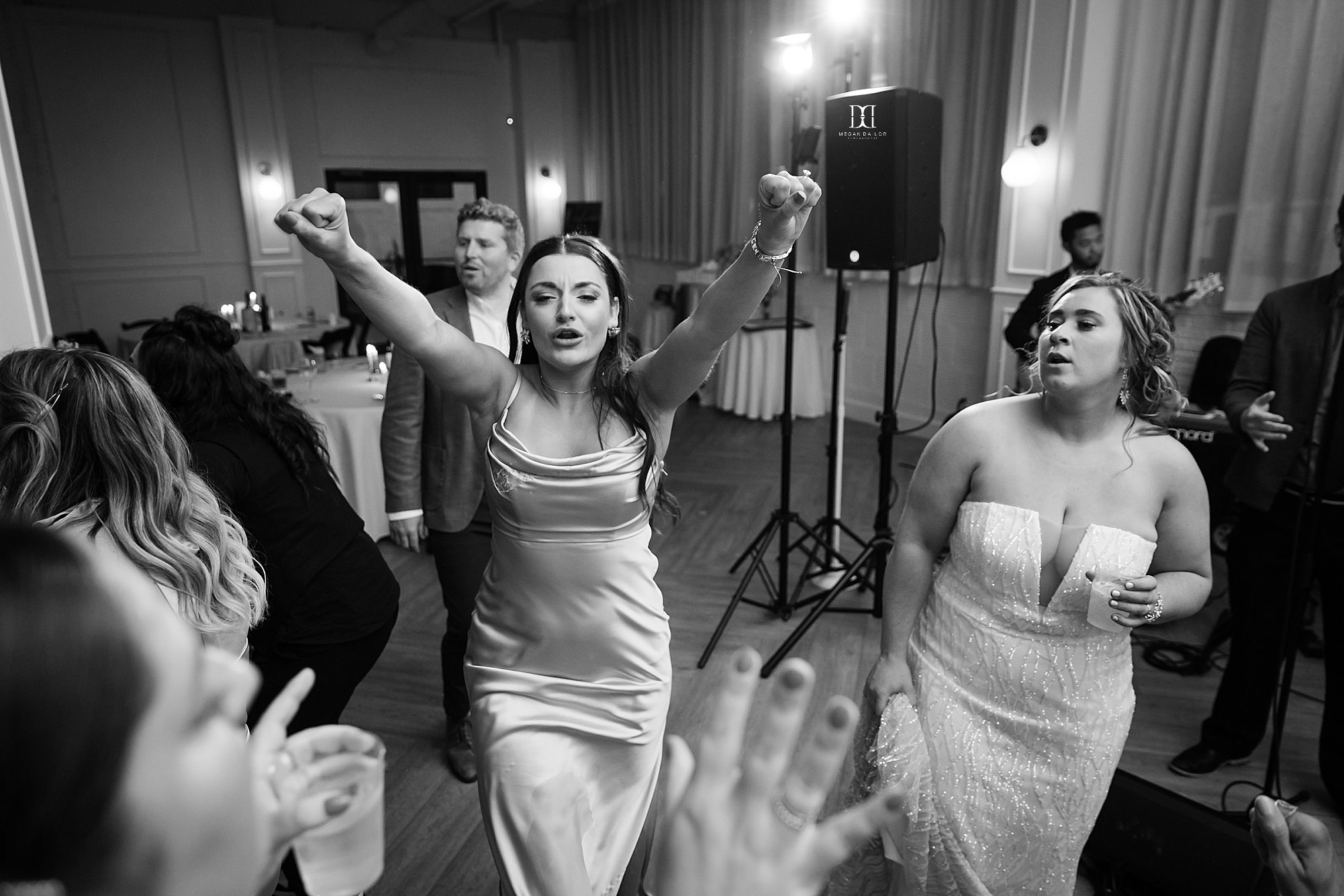 The Wedding MVP was clear from the start- Jordin danced and sang her heart out all night, I loved seeing her enjoy the ever-loving heck out of this day.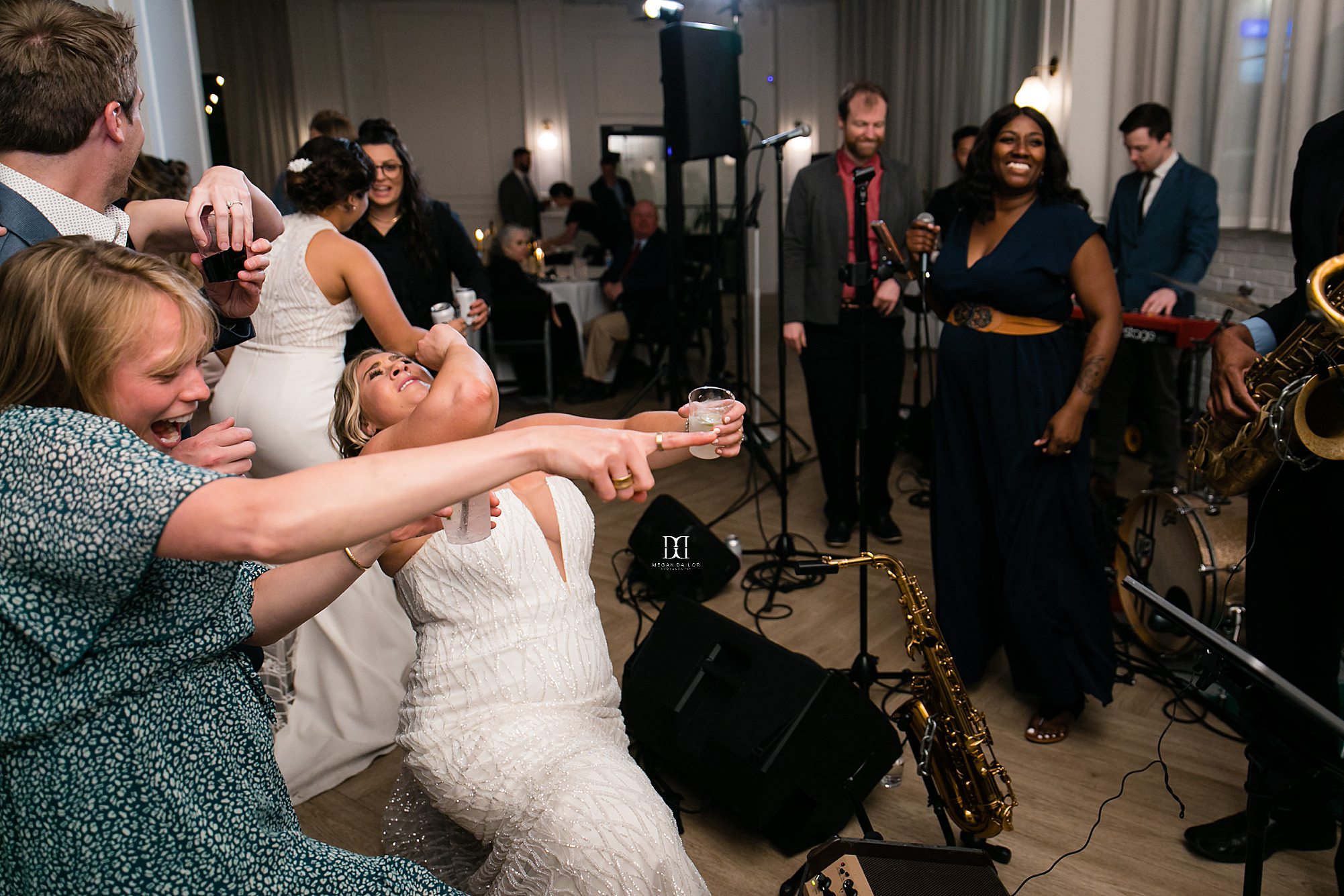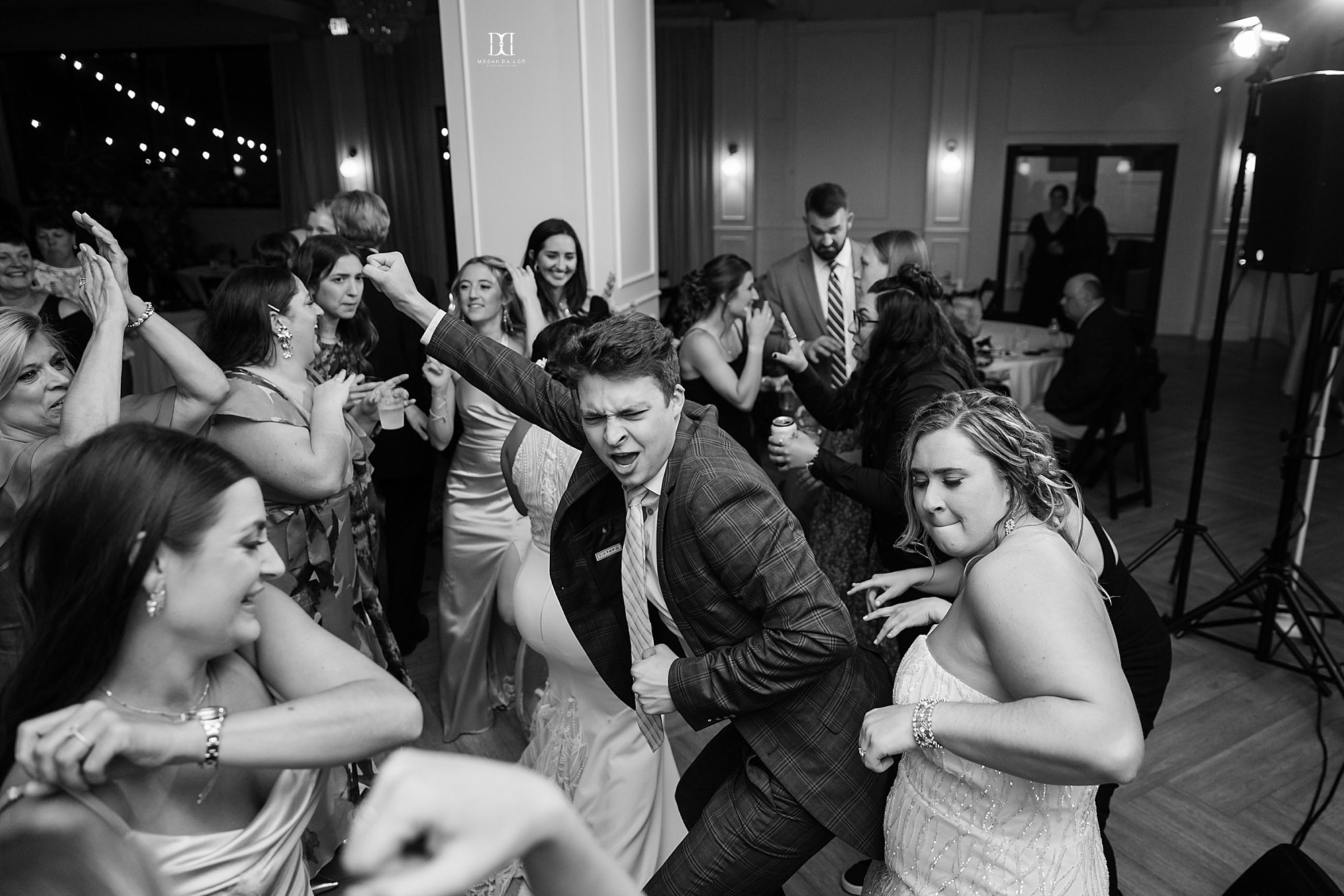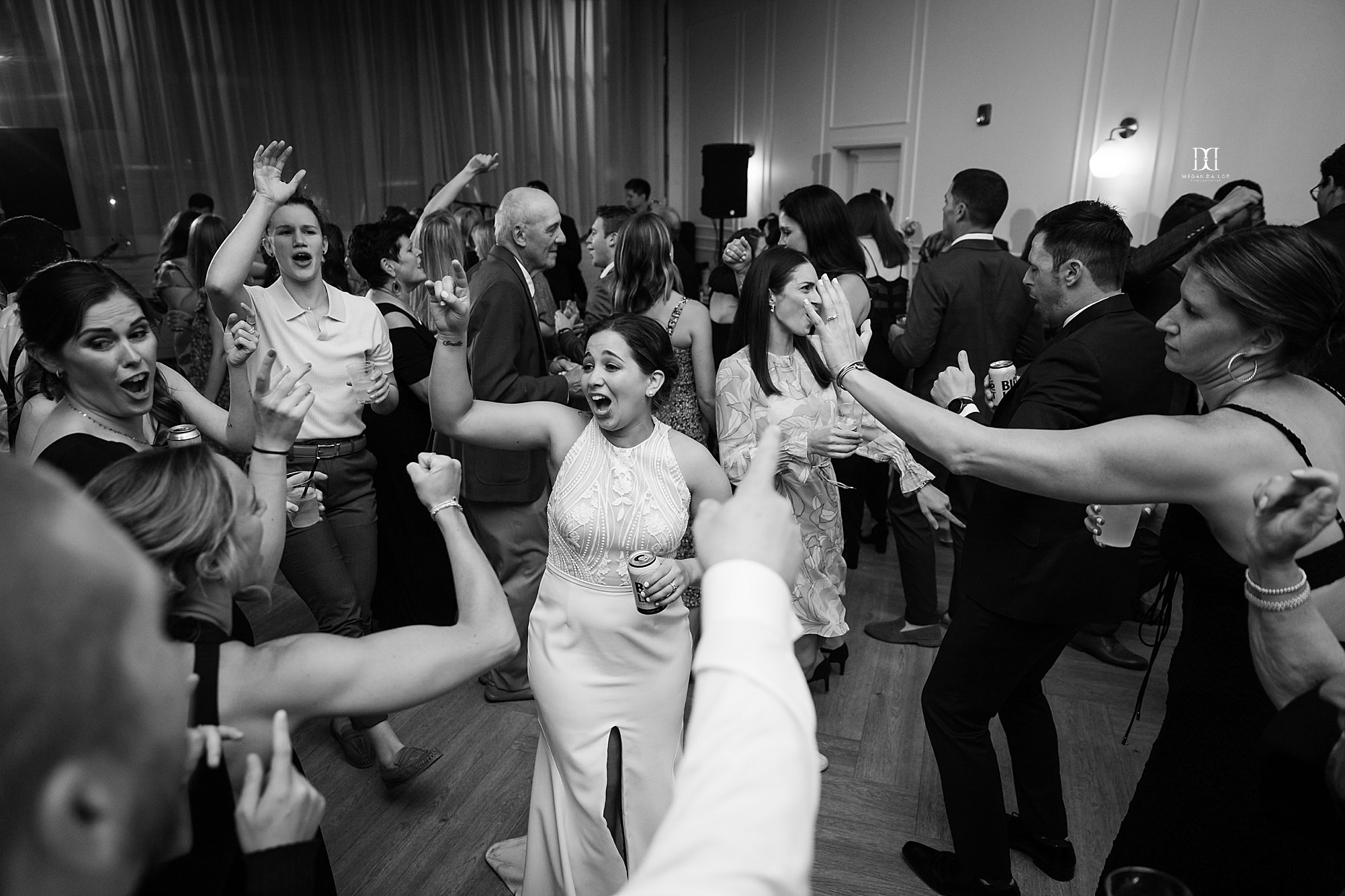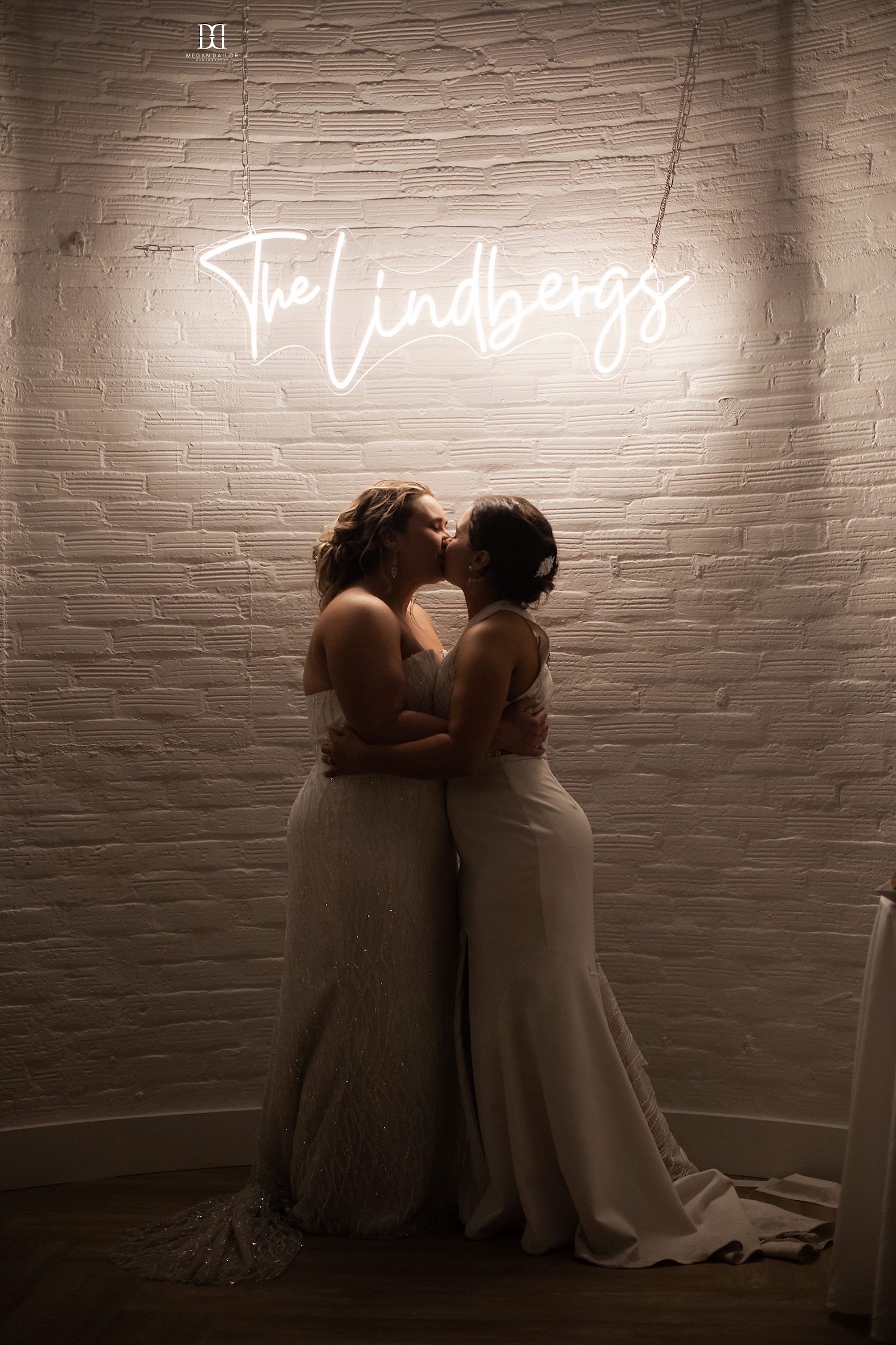 Thank you SO much for having me, I'm so grateful I got to be part of your beautiful celebration!