Highline Rochester Wedding
Erin and Bret! These two St. Bonaventure angels couldn't be more perfect together. Erin is the cousin of my past bride Tess and I was so excited for another Hanna/Bonnie celebration... ain't no wedding like a Bonnie wedding! Sweet little fluffy Cooper heard that wedding dress security detail is the hot ticket for pups. What a good boy!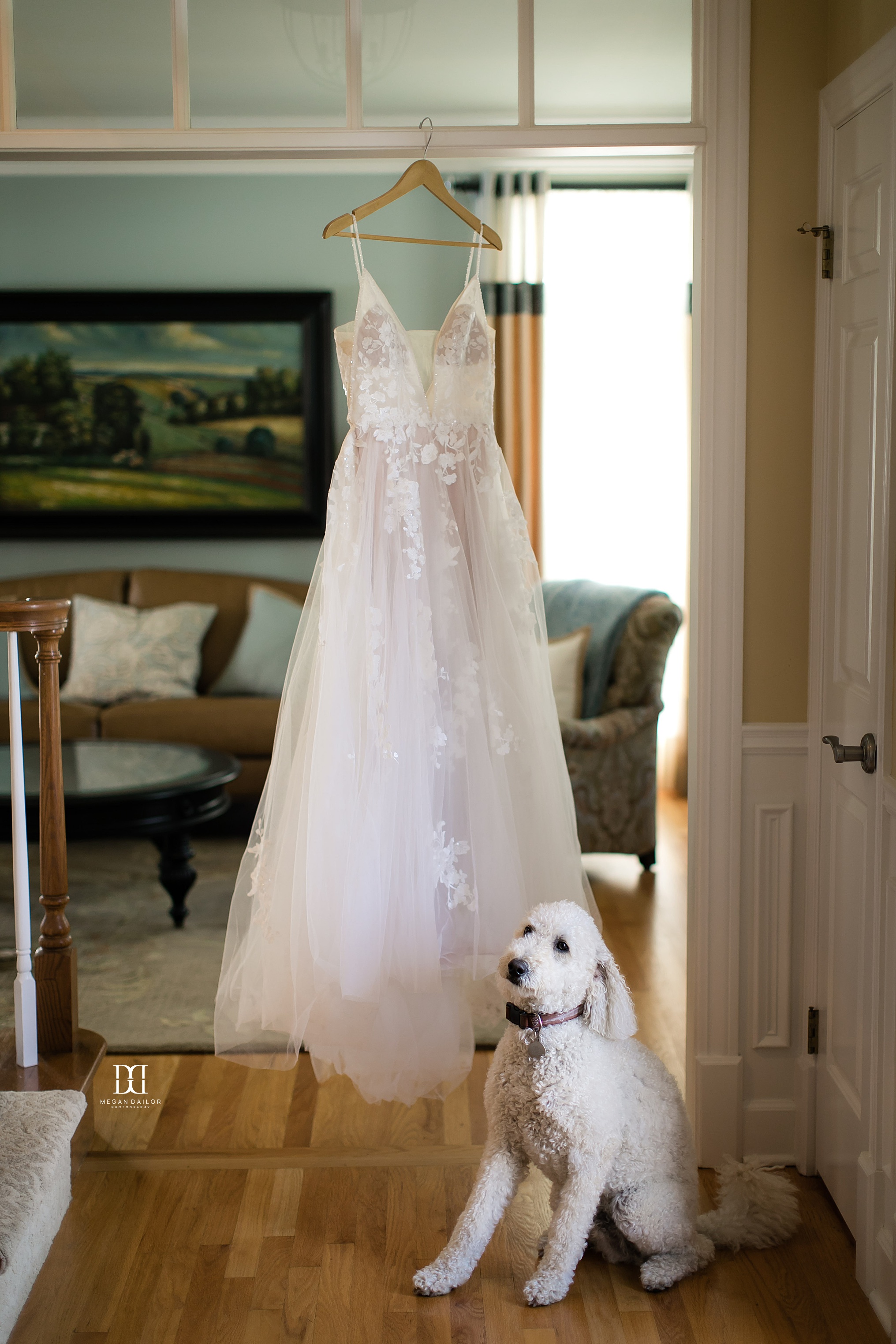 Finishing touches on our beautiful bride.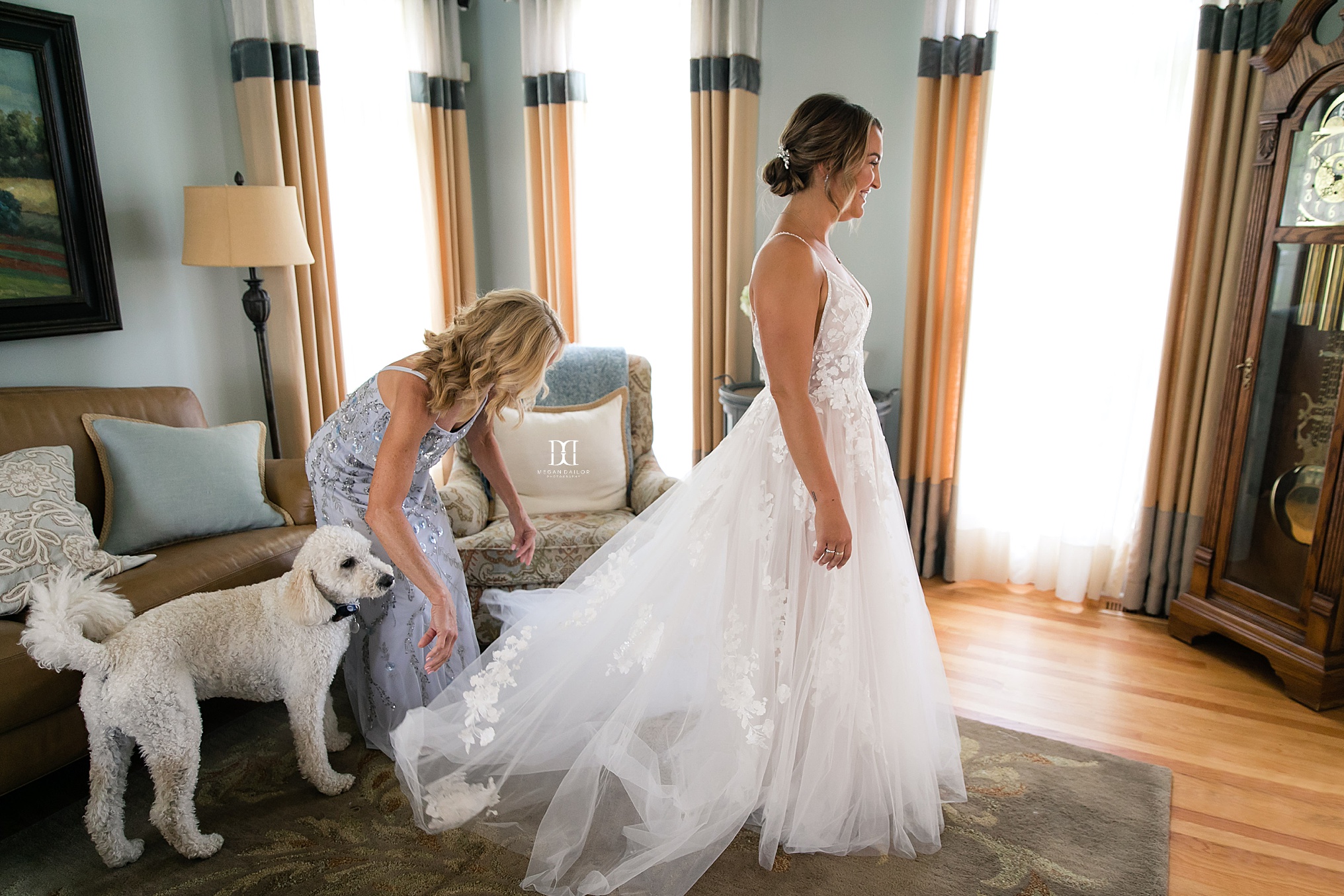 She is glowing, what a beauty! Thanks to Glam It Up by Shelbs!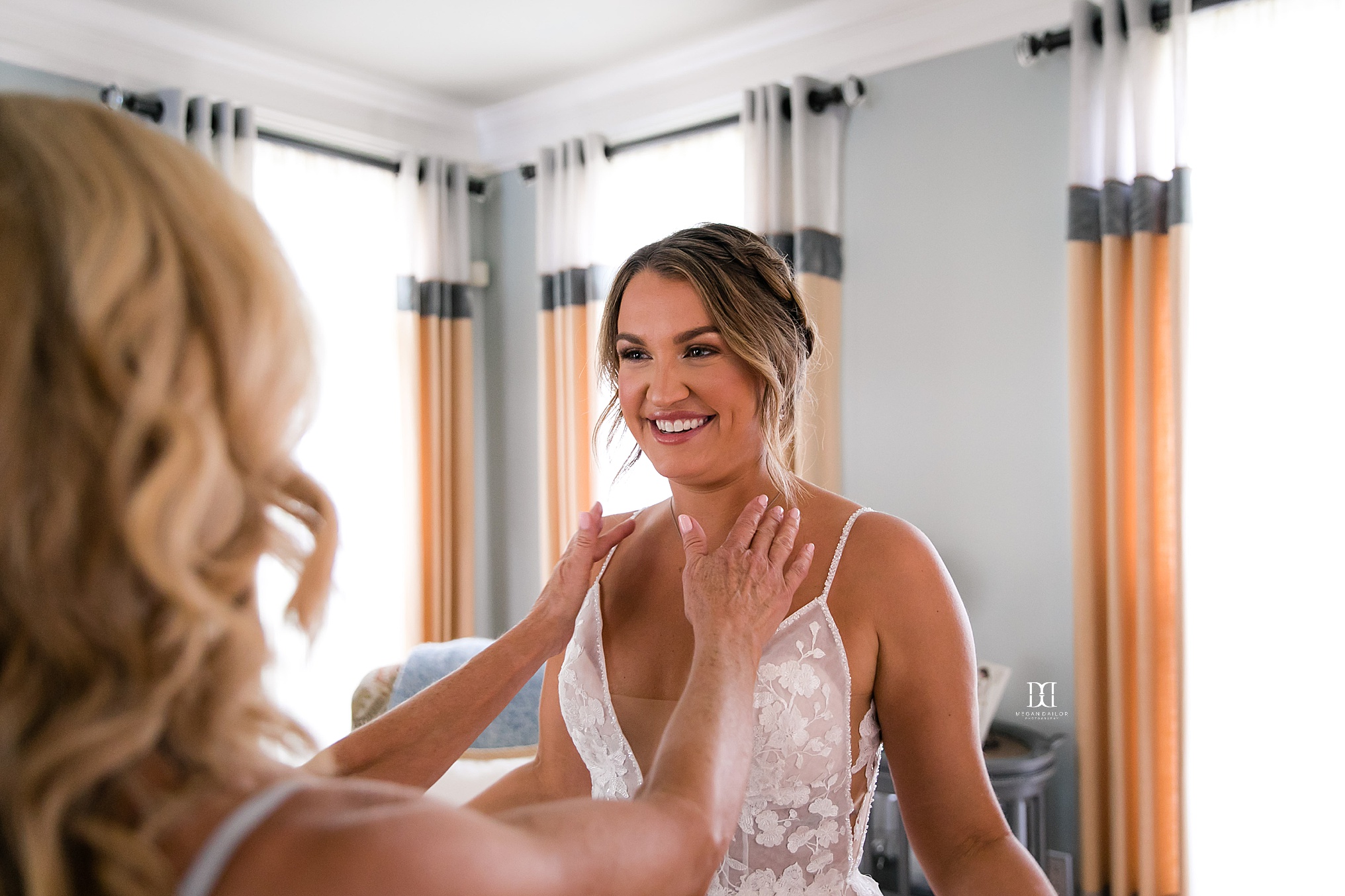 When your best friend is so happy for you she legit starts jumping up and down.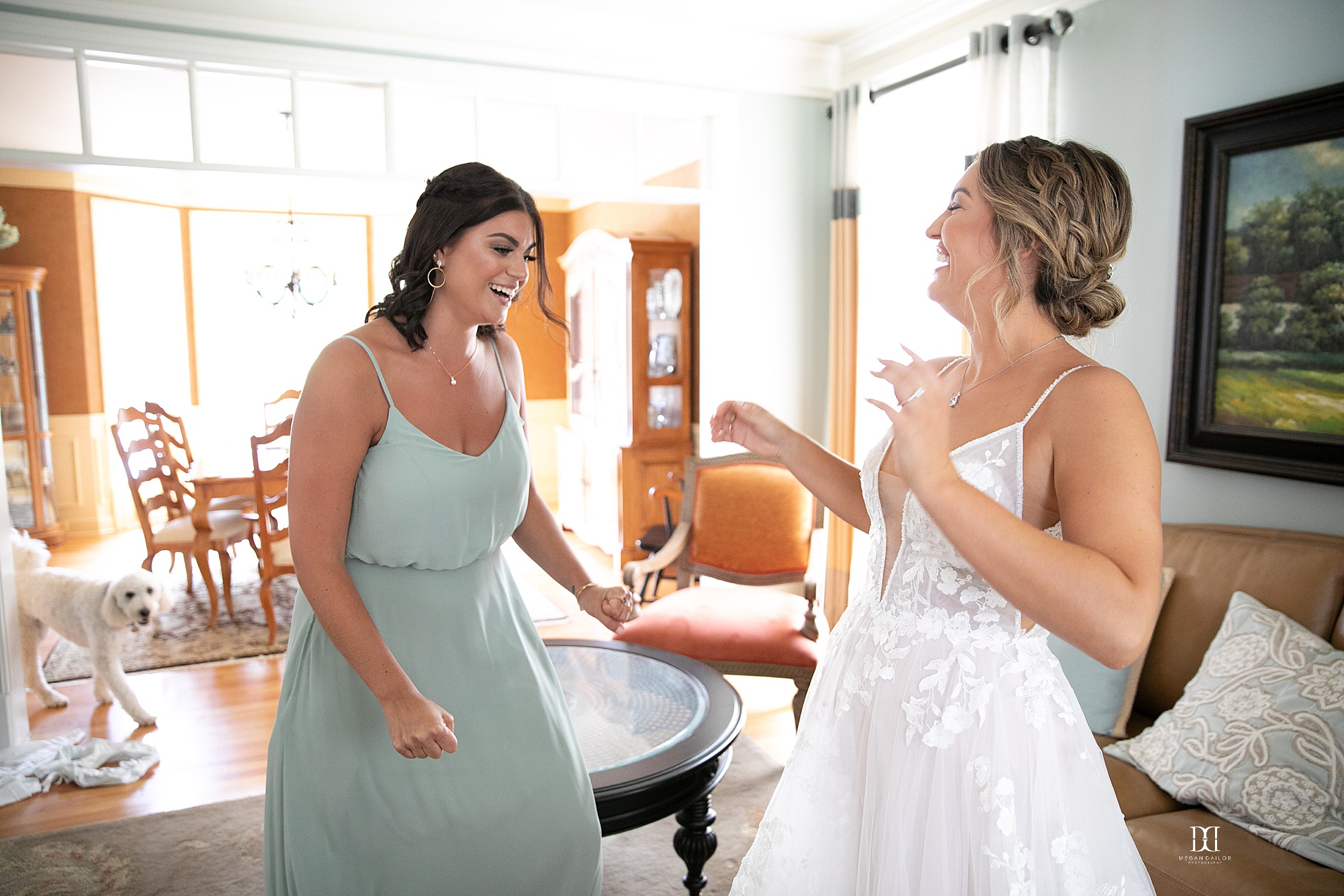 Erin and Kaylah's friendship is truly something special.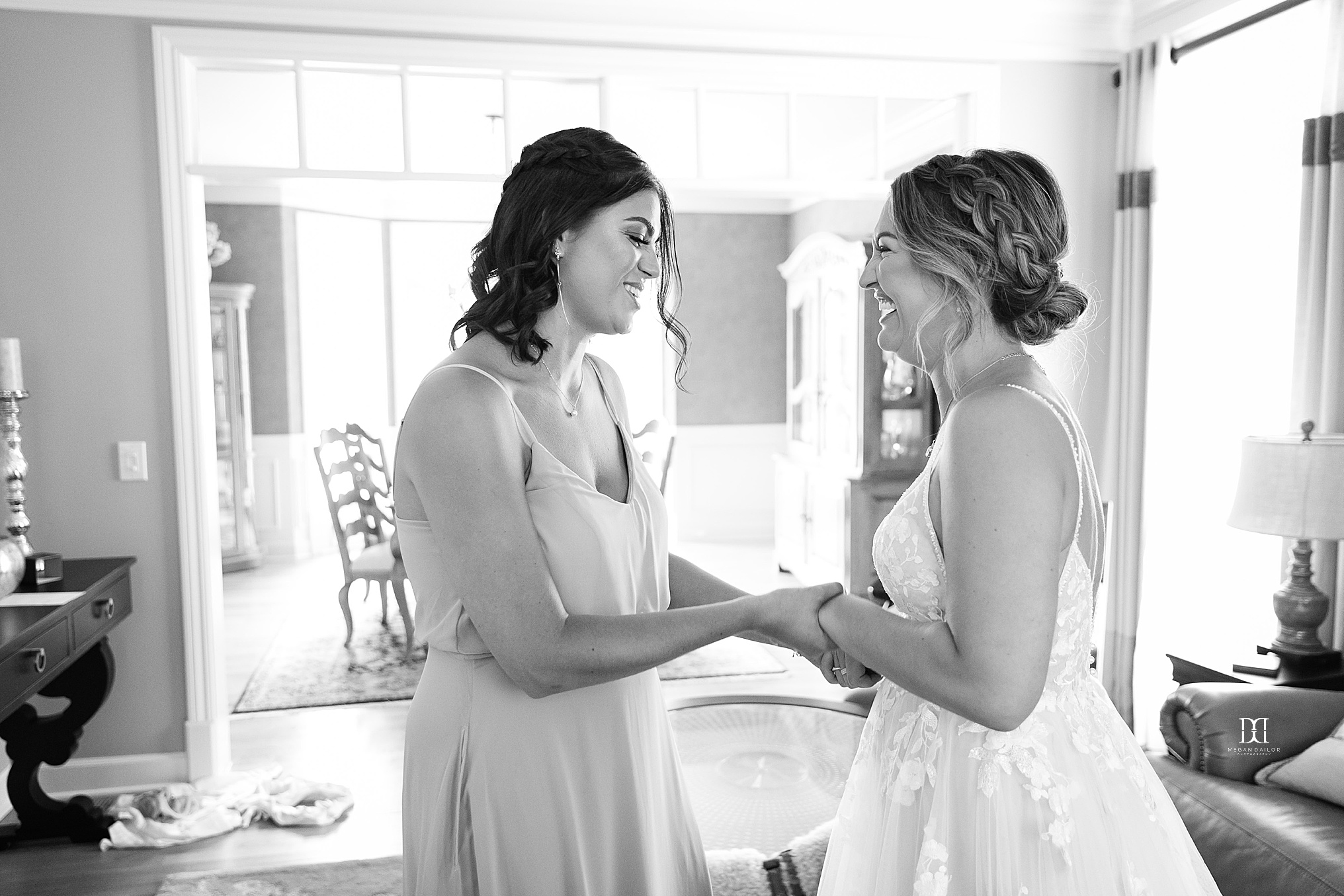 The most adorable flower girl escort out to the limo.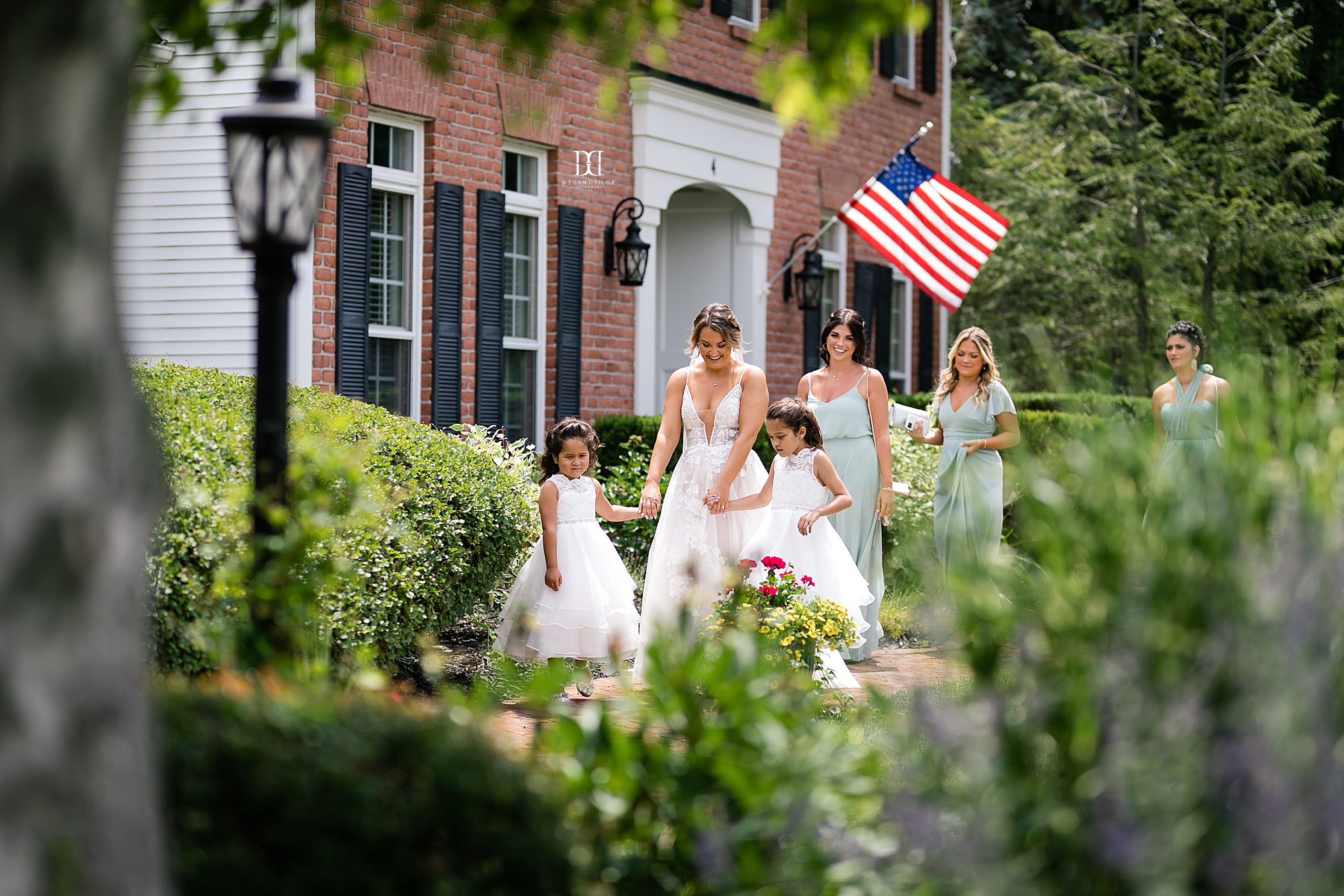 The Hanna family is so kind and loving.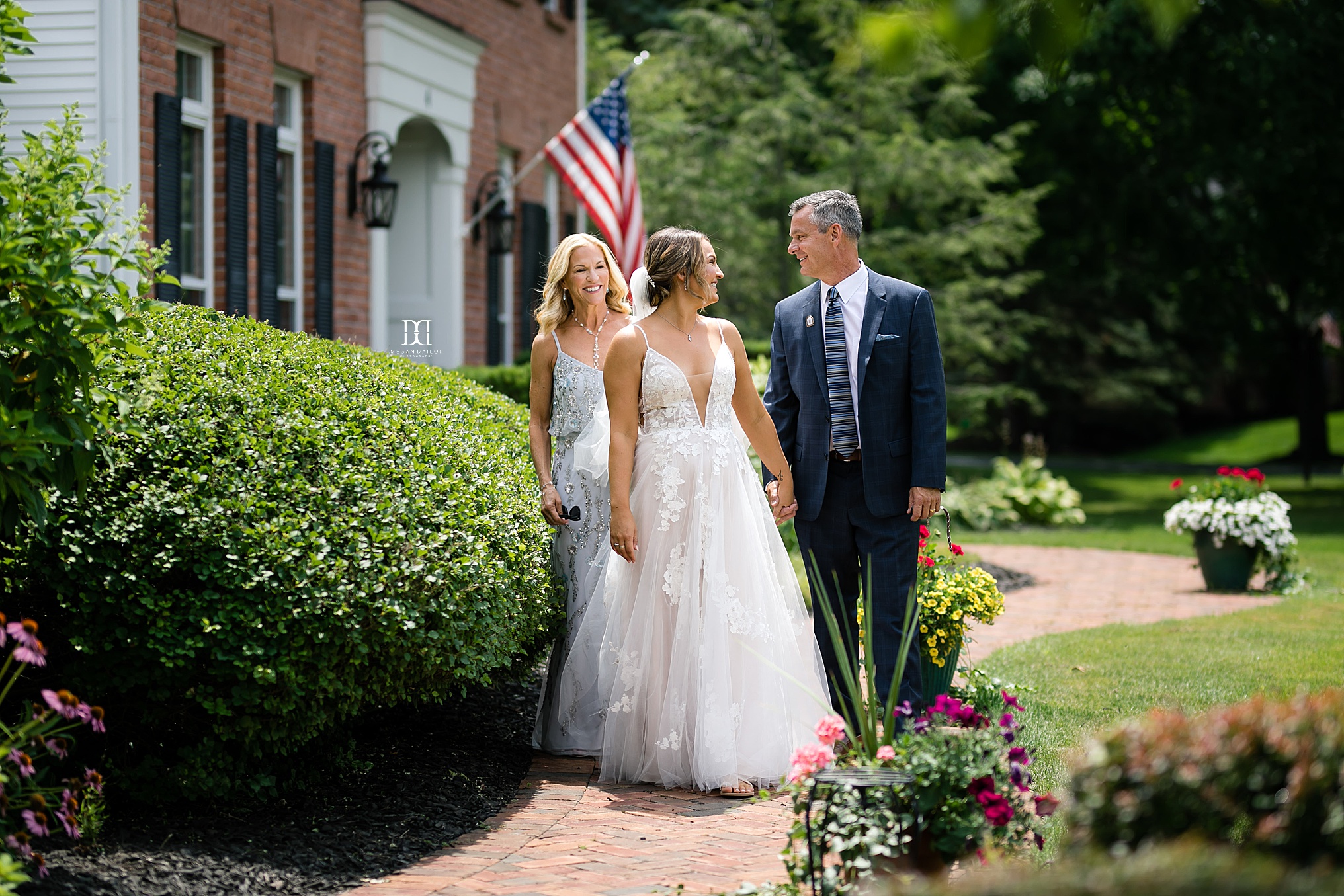 Ceremony time! Six years in the making, look at that happy groom!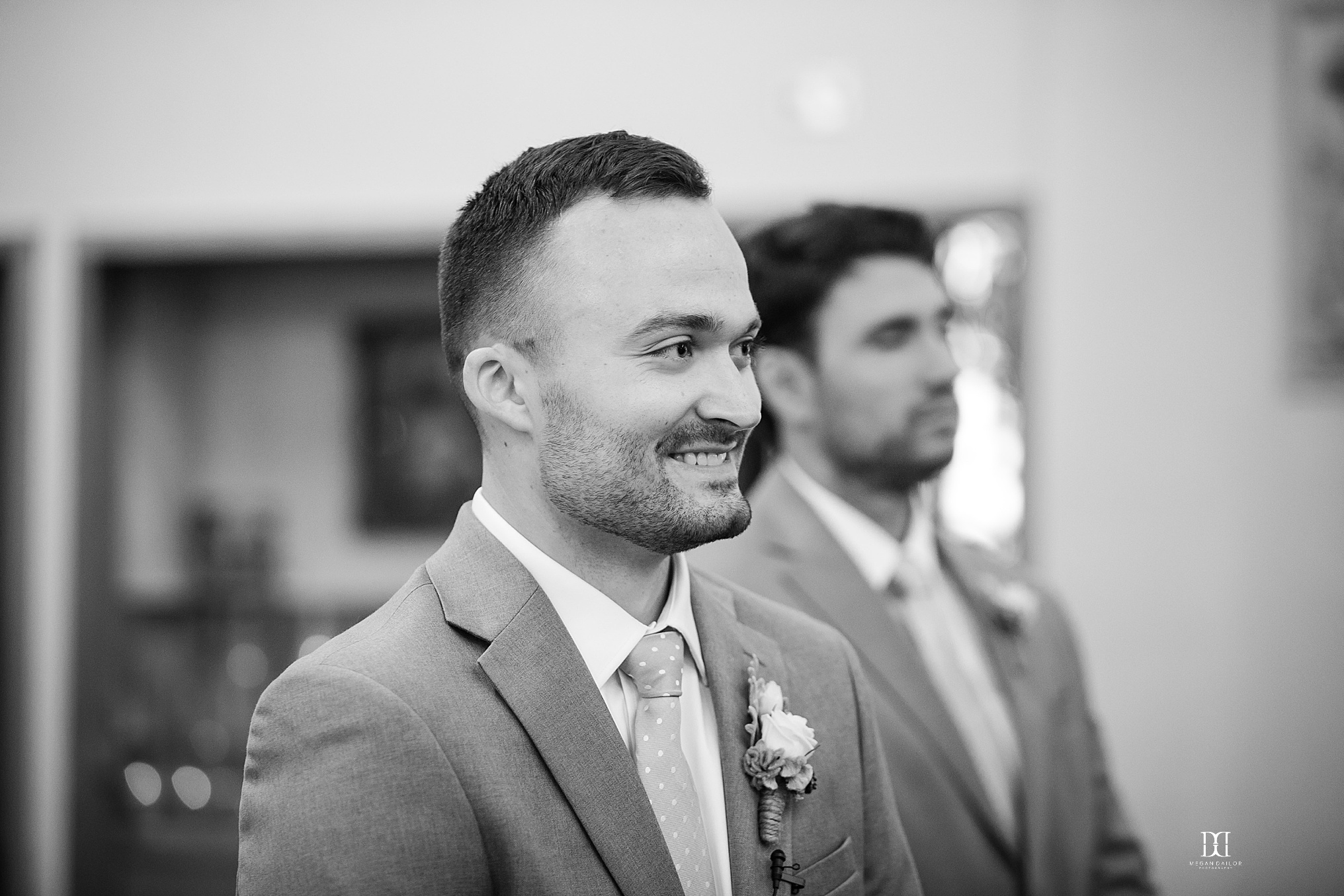 There are so many important moments on a wedding day, but I really love the walk down the aisle. It's such a huge moment, no matter how you do it! I've had people walk down with one or both parents, one bride walked solo which was so powerful, and one couple walked down the aisle together as a symbol of walking into this new phase of their lives together. Whatever way you choose, it is so moving.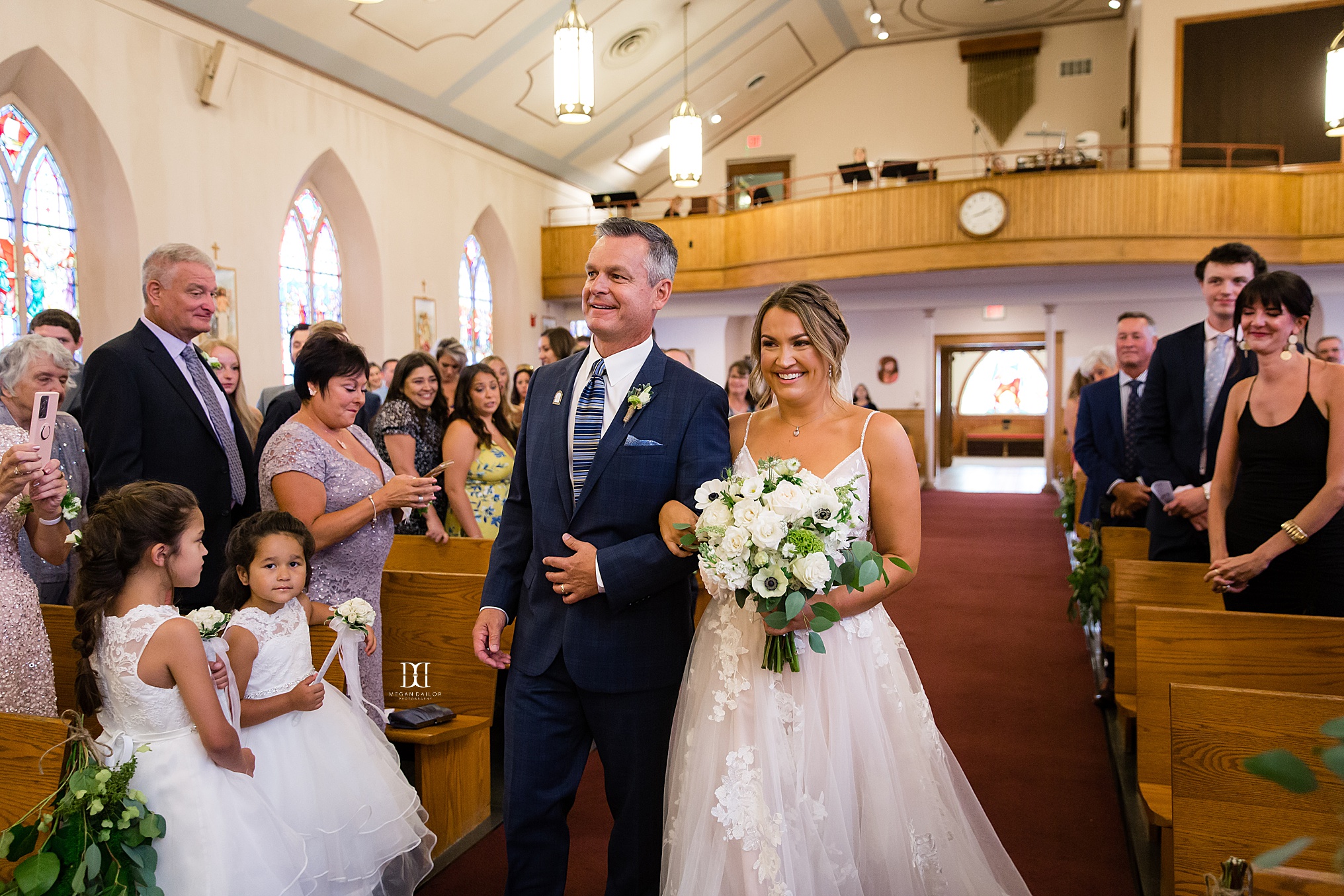 Love this little cuddle.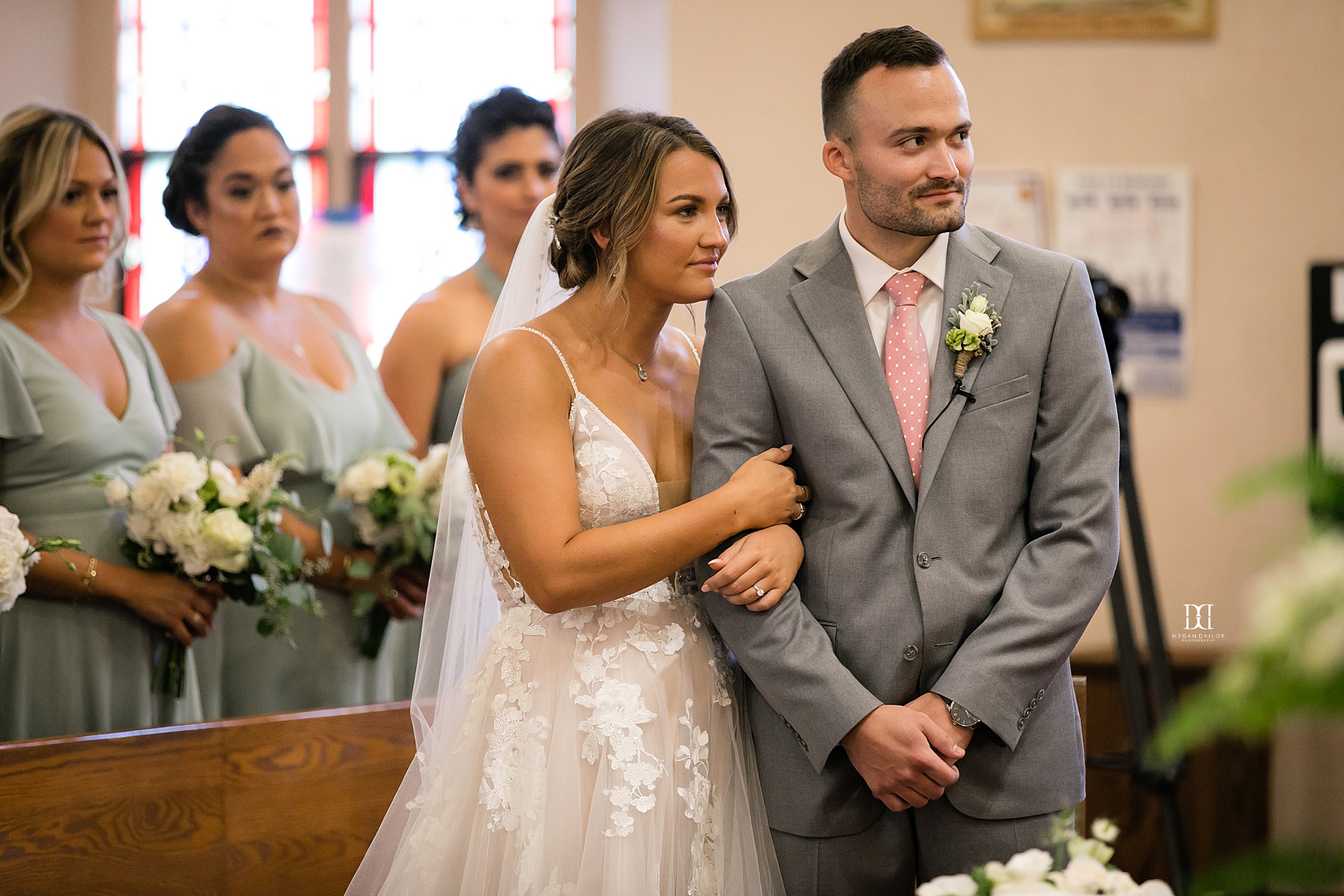 Sweet and fun, a perfect wedding ceremony!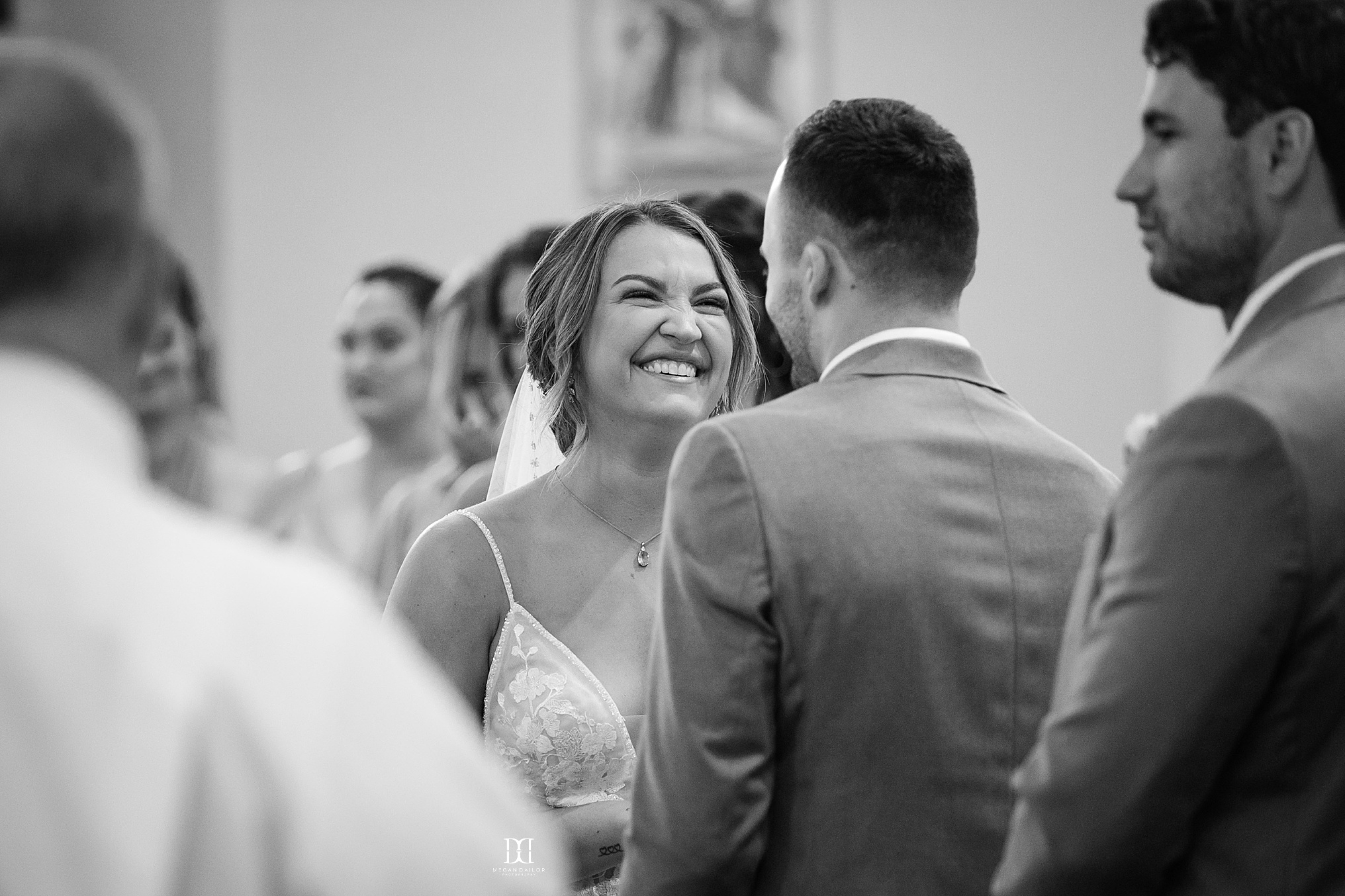 Bret jumped the gun just a teensy bit on the kiss, I love everyone's reactions. Kaylah's face lol!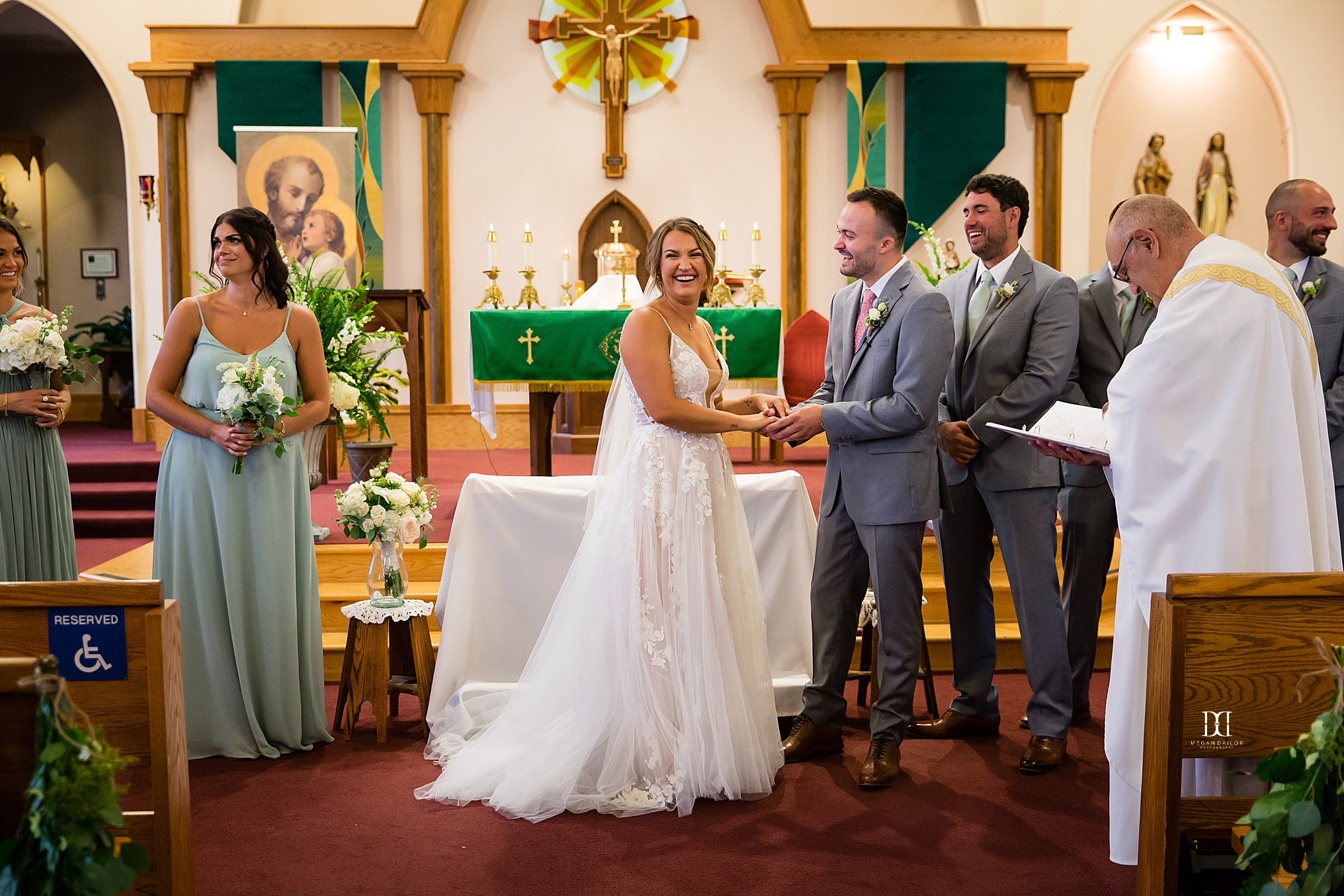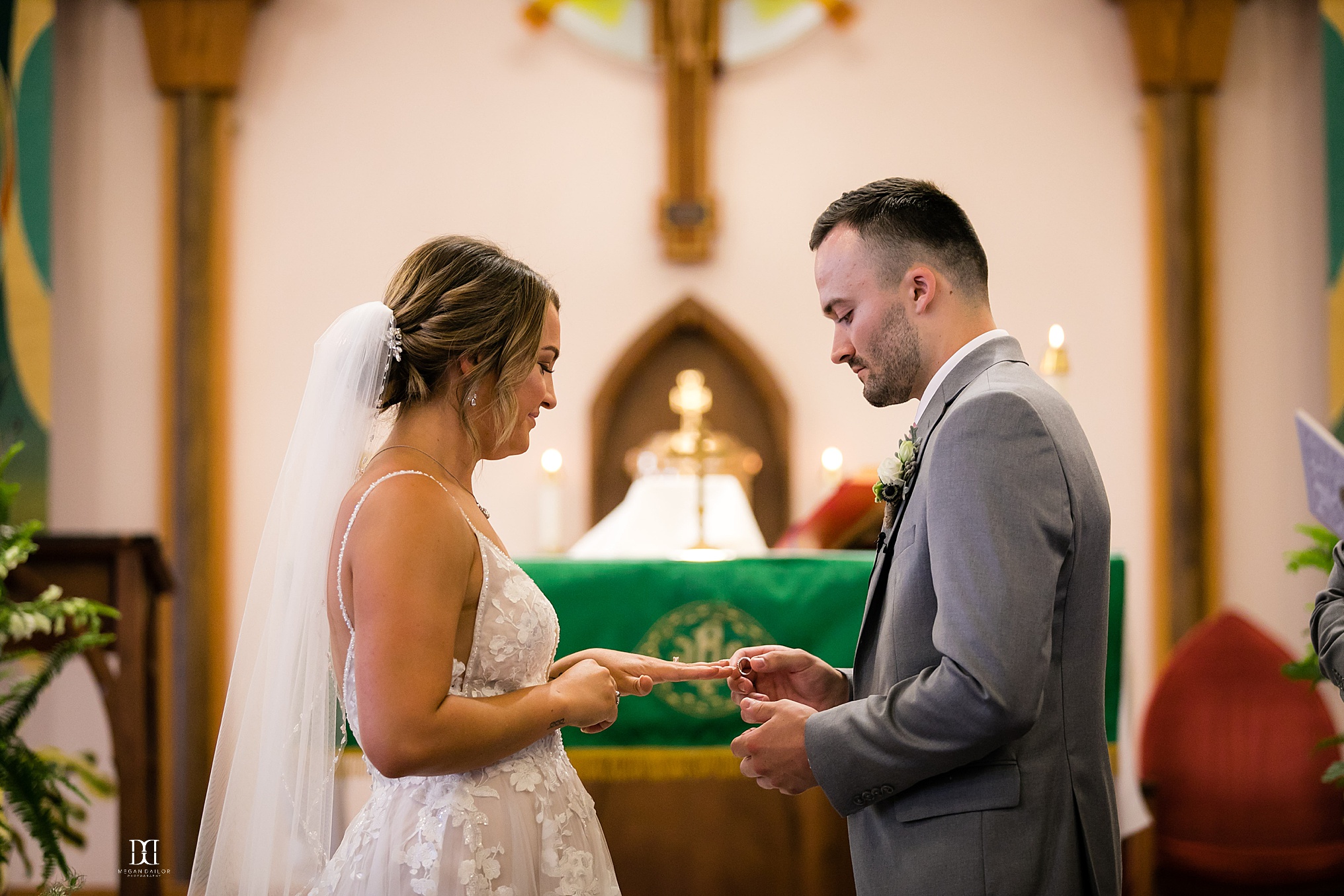 Looooook at their faces. I demand it. So thrilled to become husband and wife.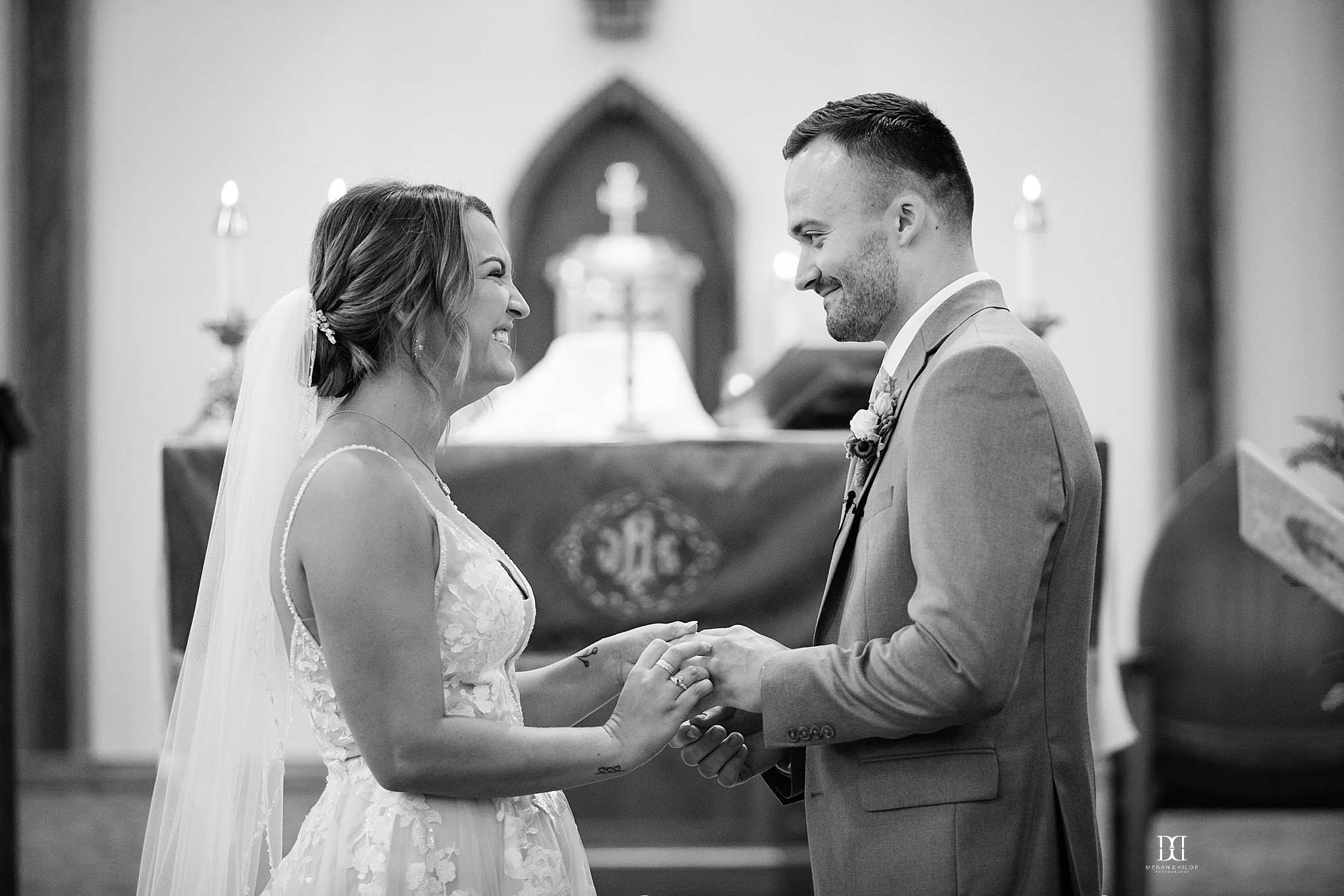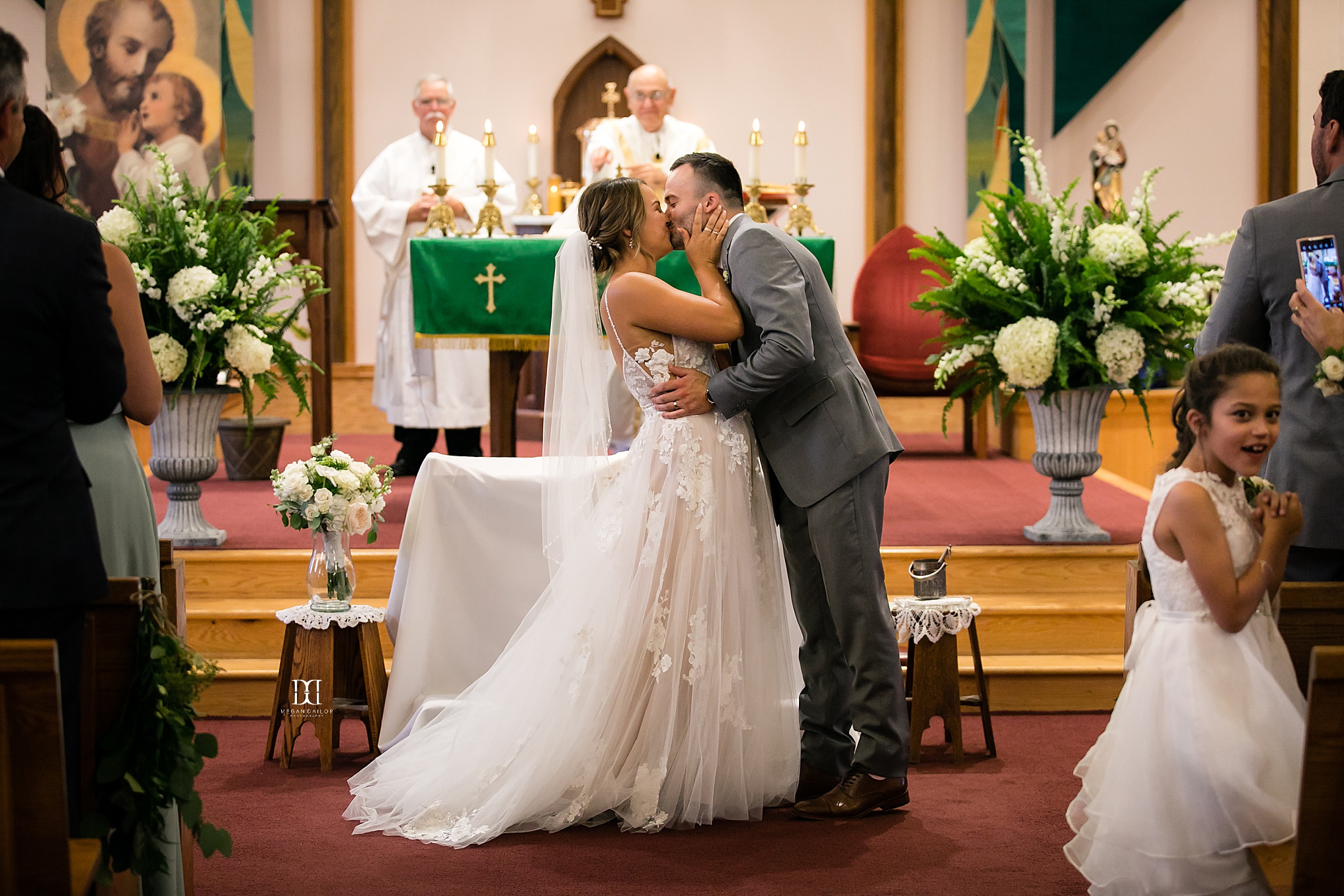 Another favorite wedding day moment- the recessional. It's official, you're married! The joy of being wed, the relief of the nerve wracking ceremony being over, the party approaching... such a vibe!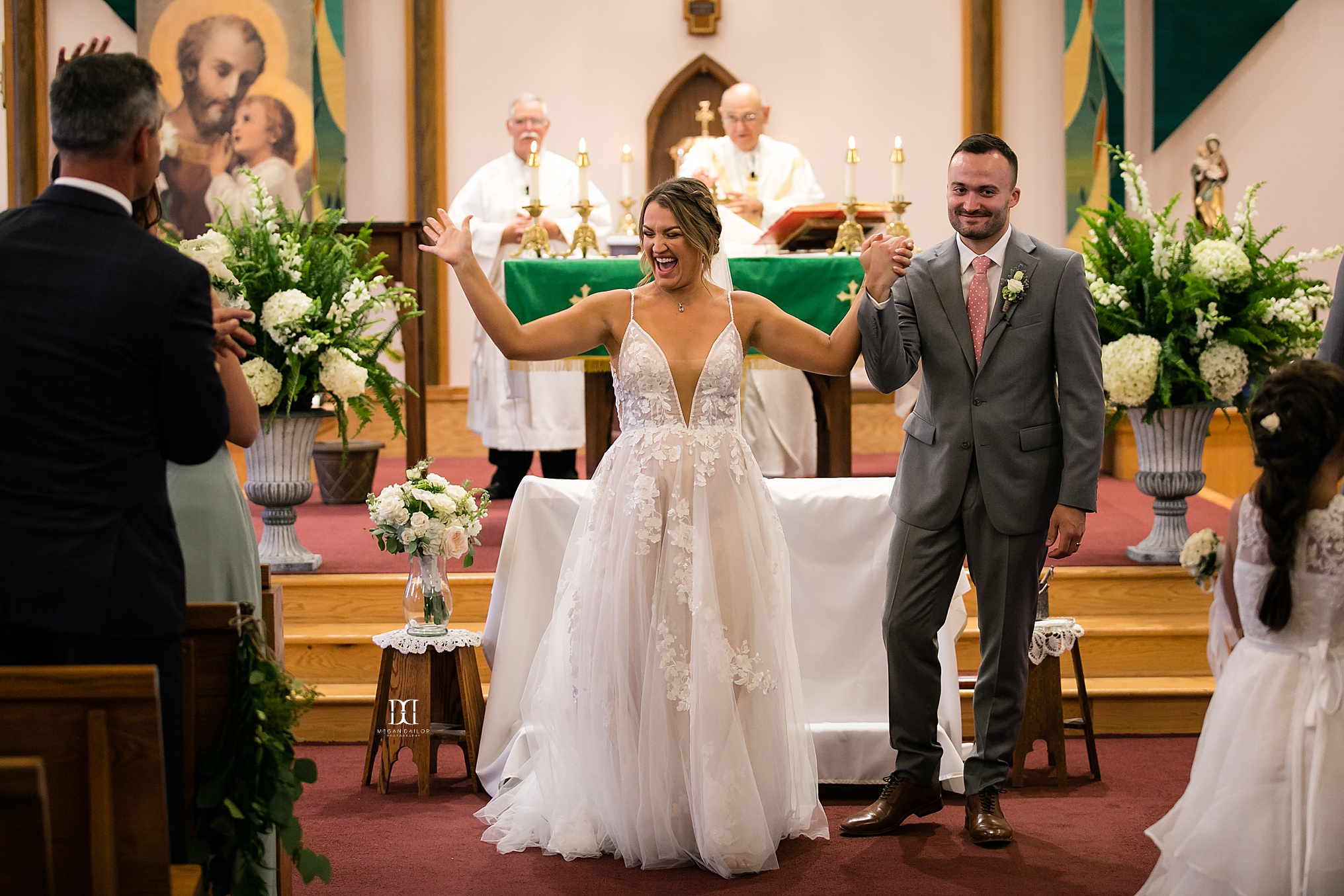 Absolutely living their best lives this day.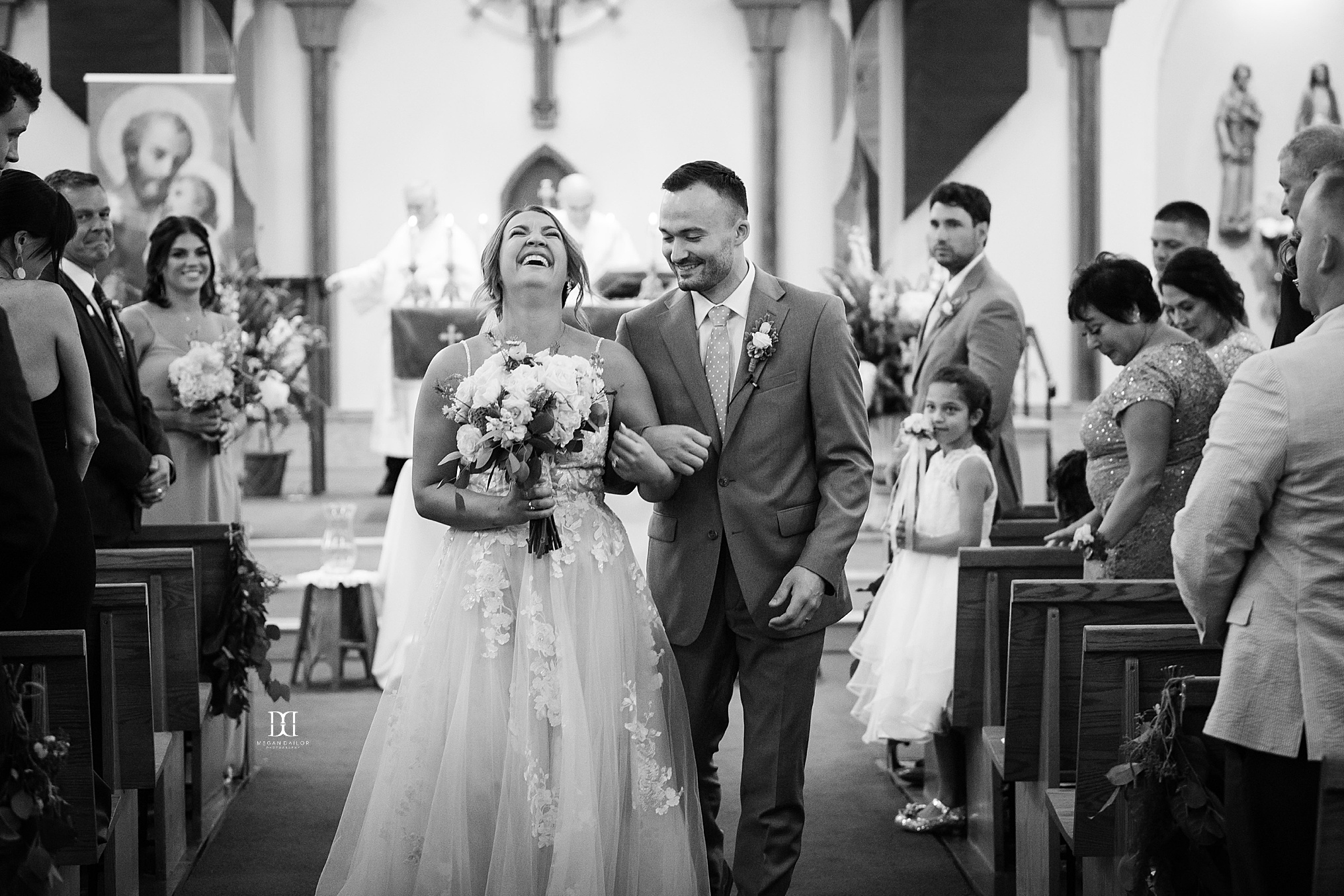 How can you not hype these two? You can't.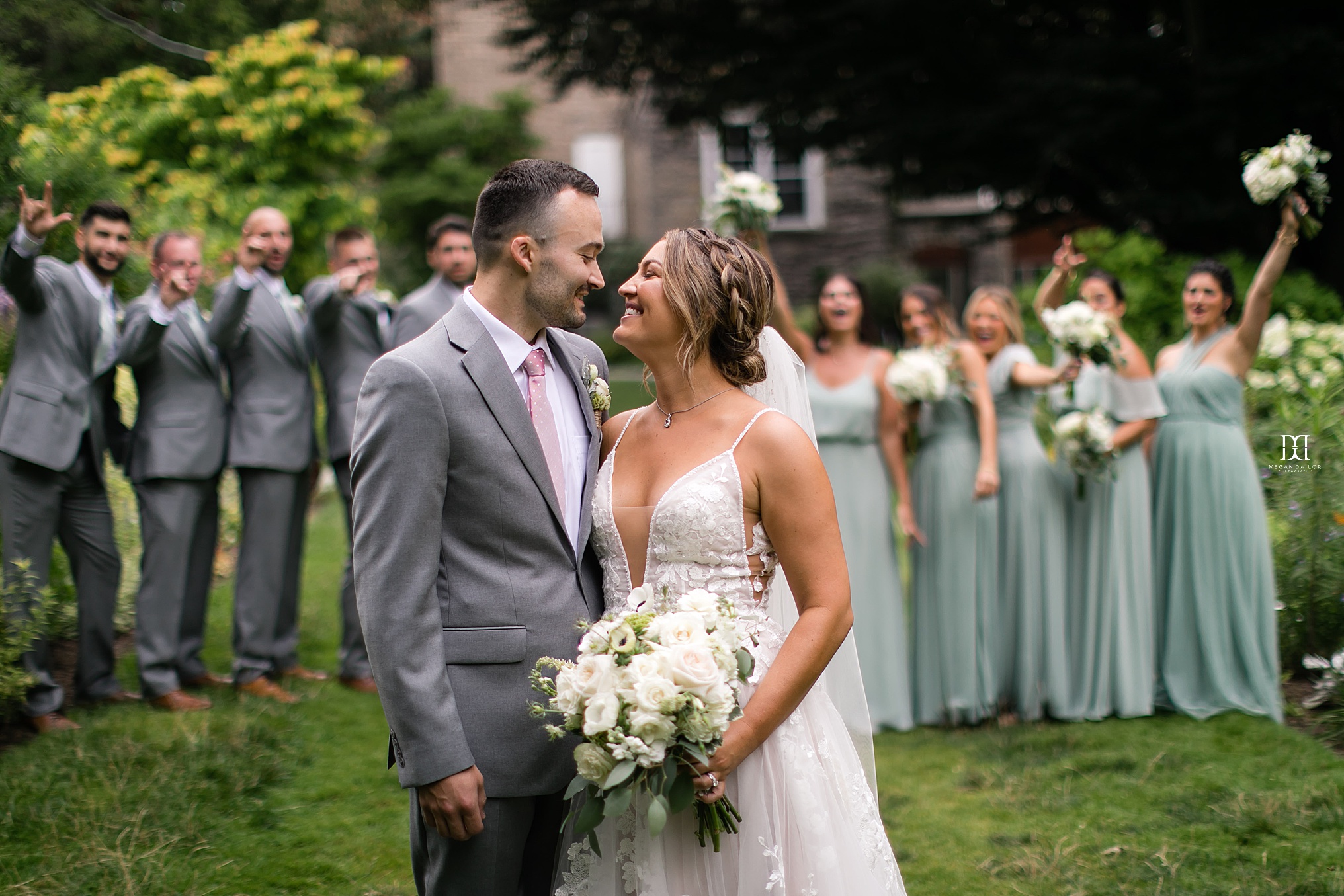 If you don't have hearts in your eyes all day as maid of honor, I don't want to know you.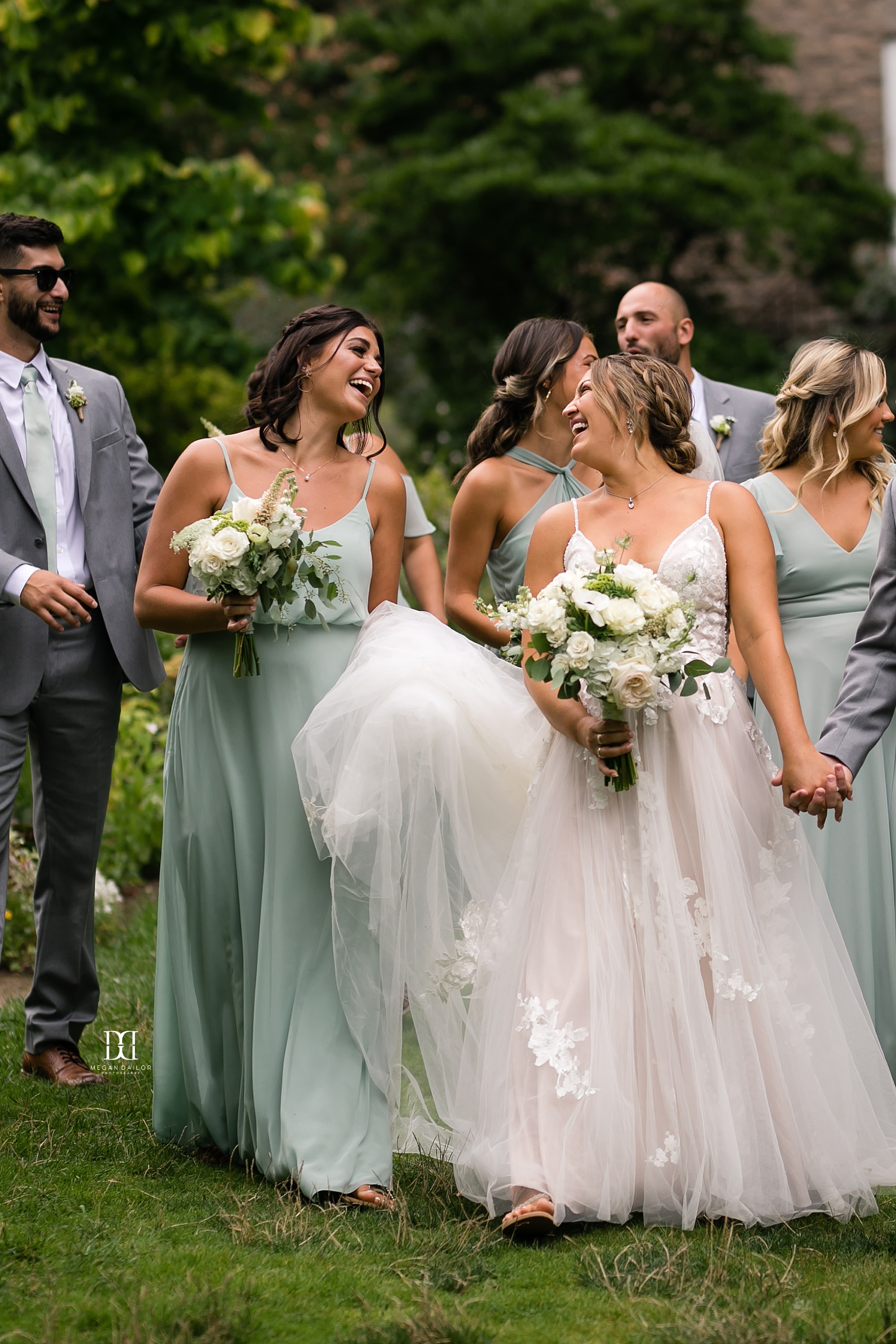 Wedding party looking so very lovely.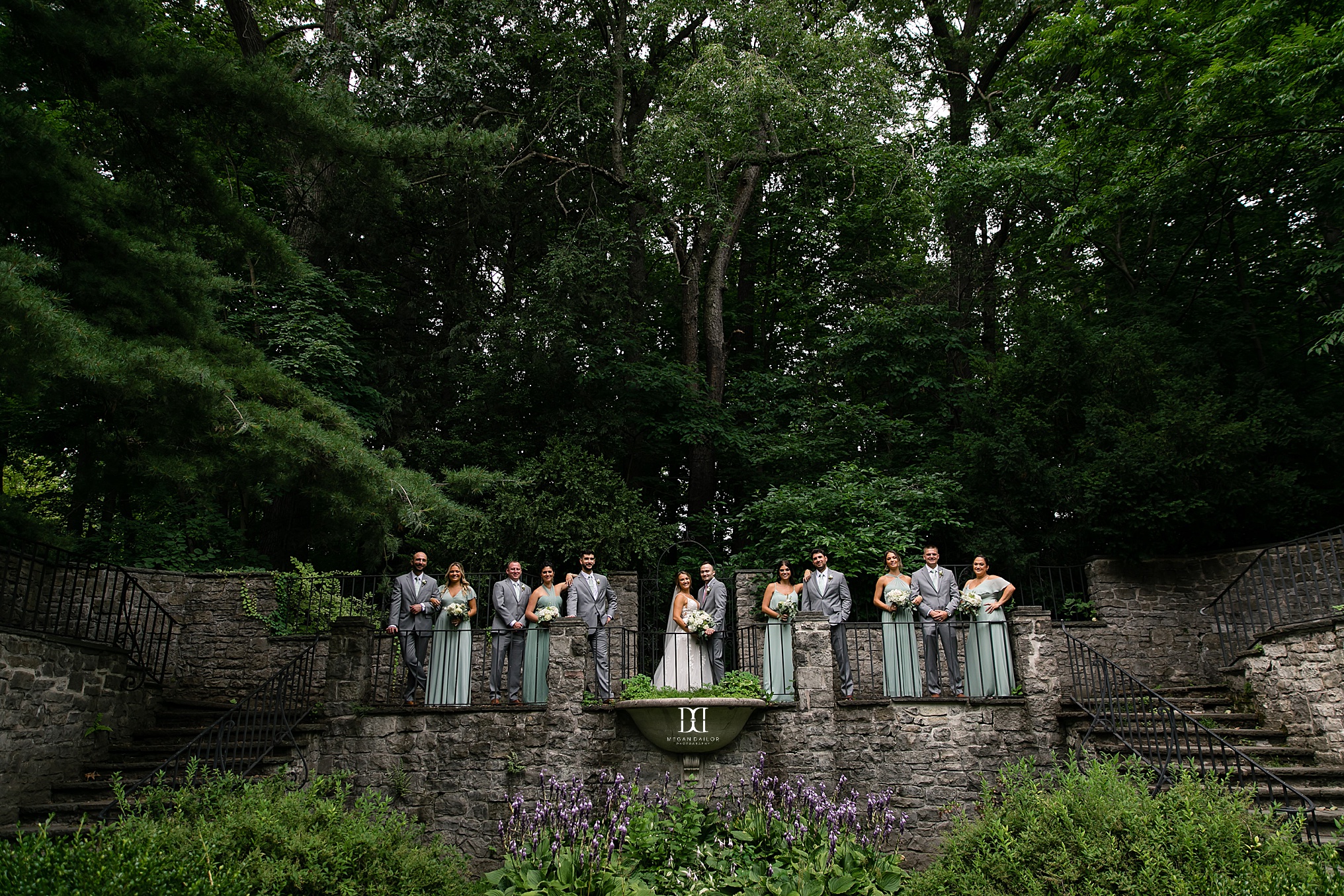 Erin and her bridesmaids are just so cute!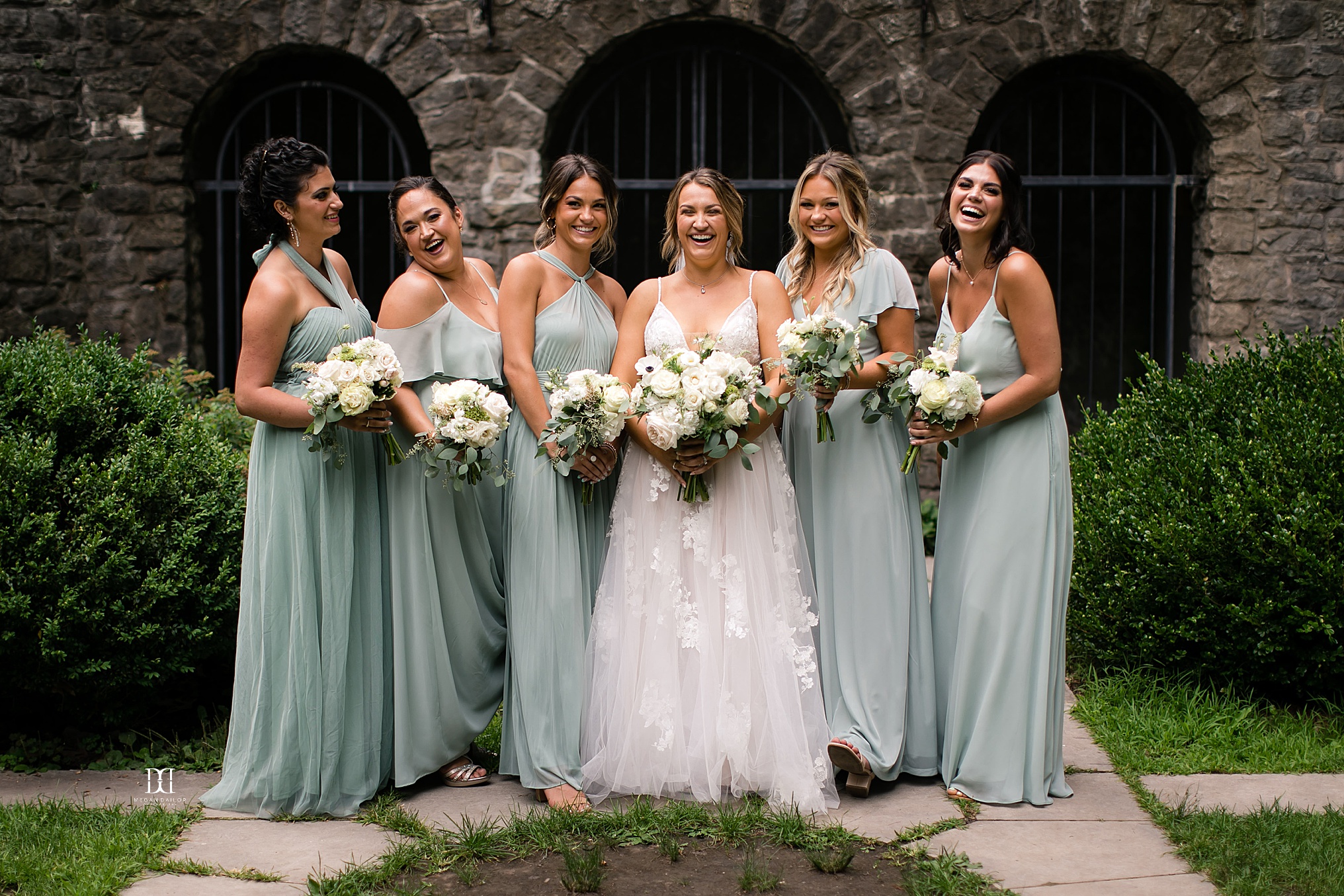 Sisters!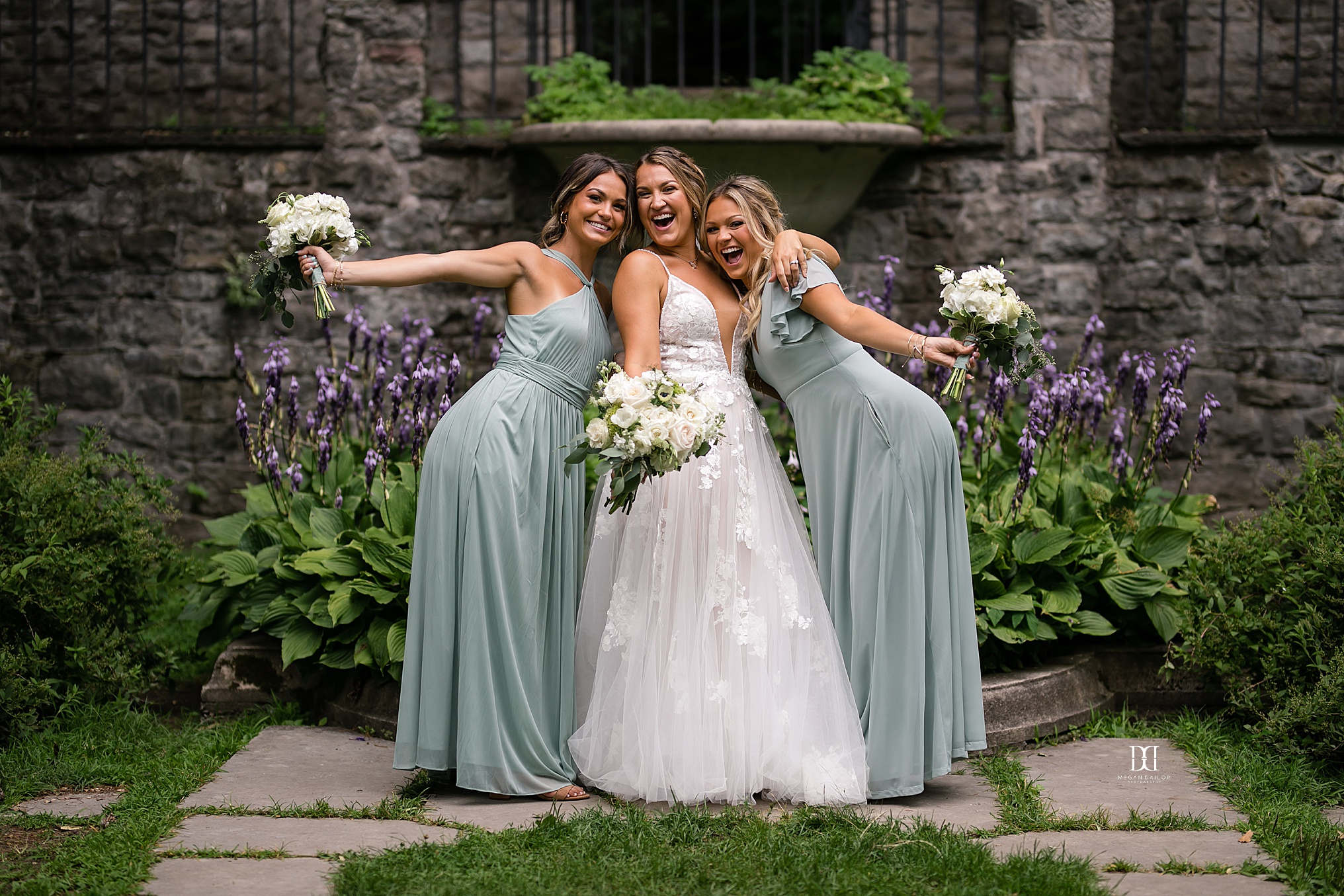 Groomsmen needed a quick break during photos to do a St. Bonaventure cheer. Also these are the last recorded moments of life for Jon's pants seam. RIP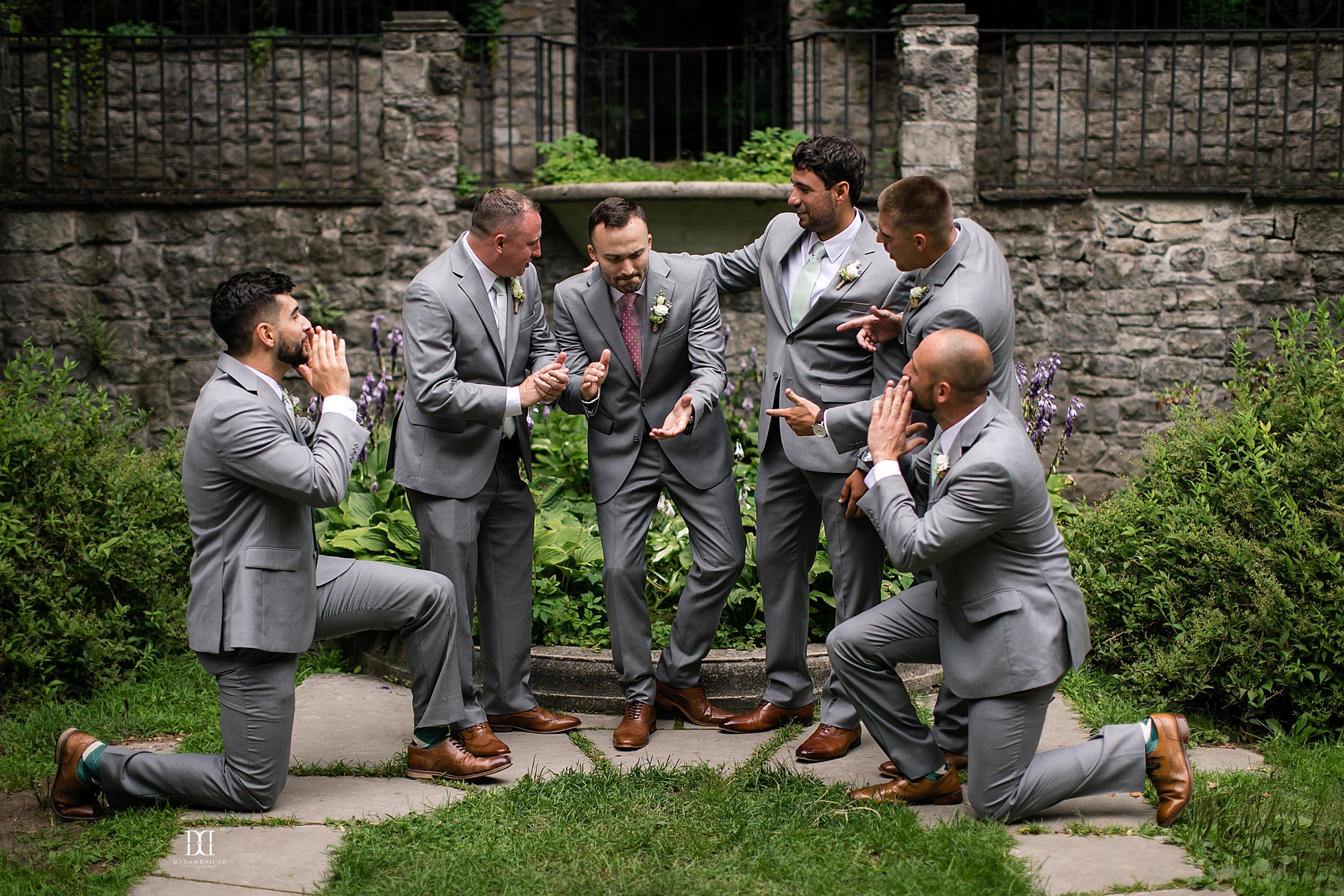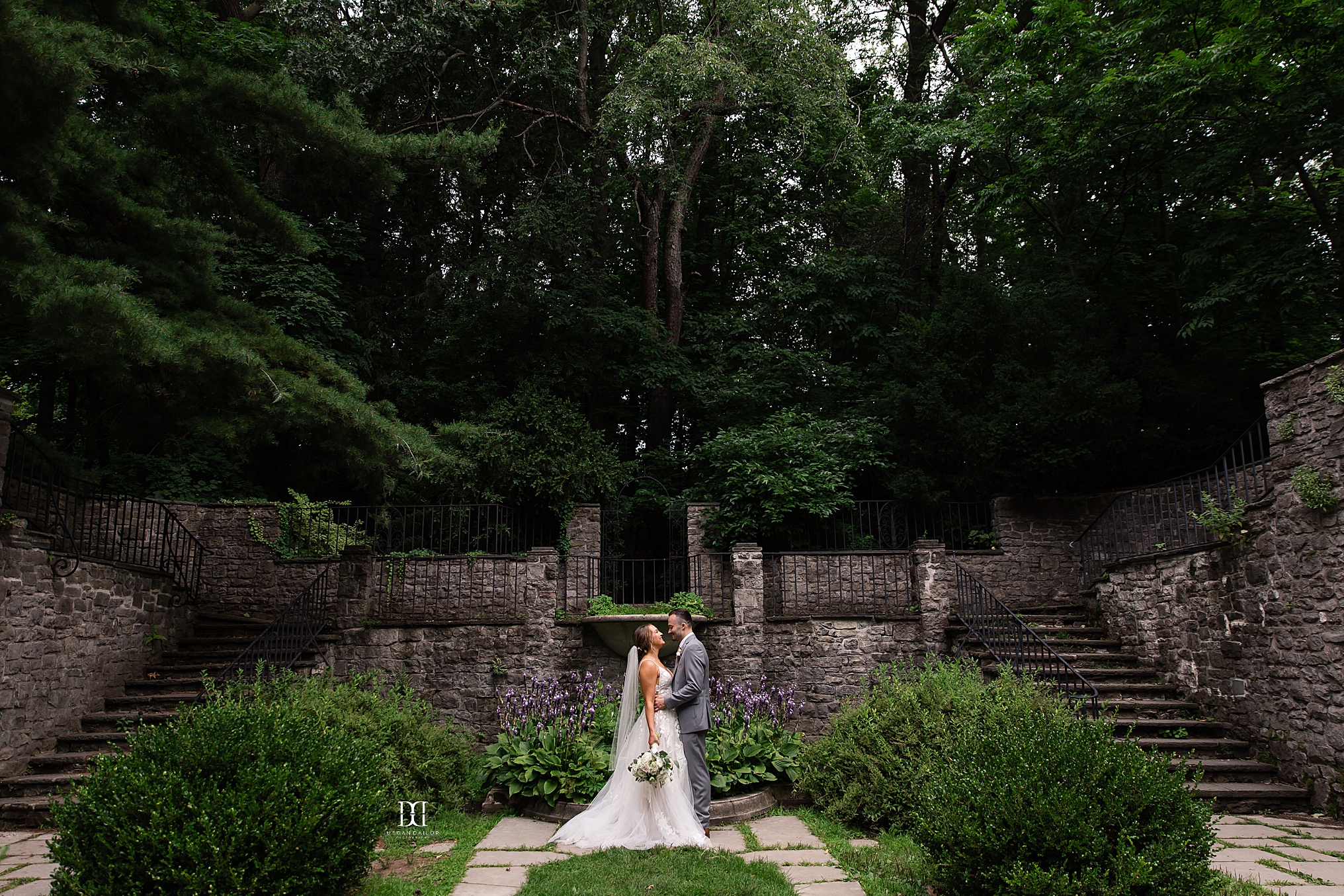 Loveeeee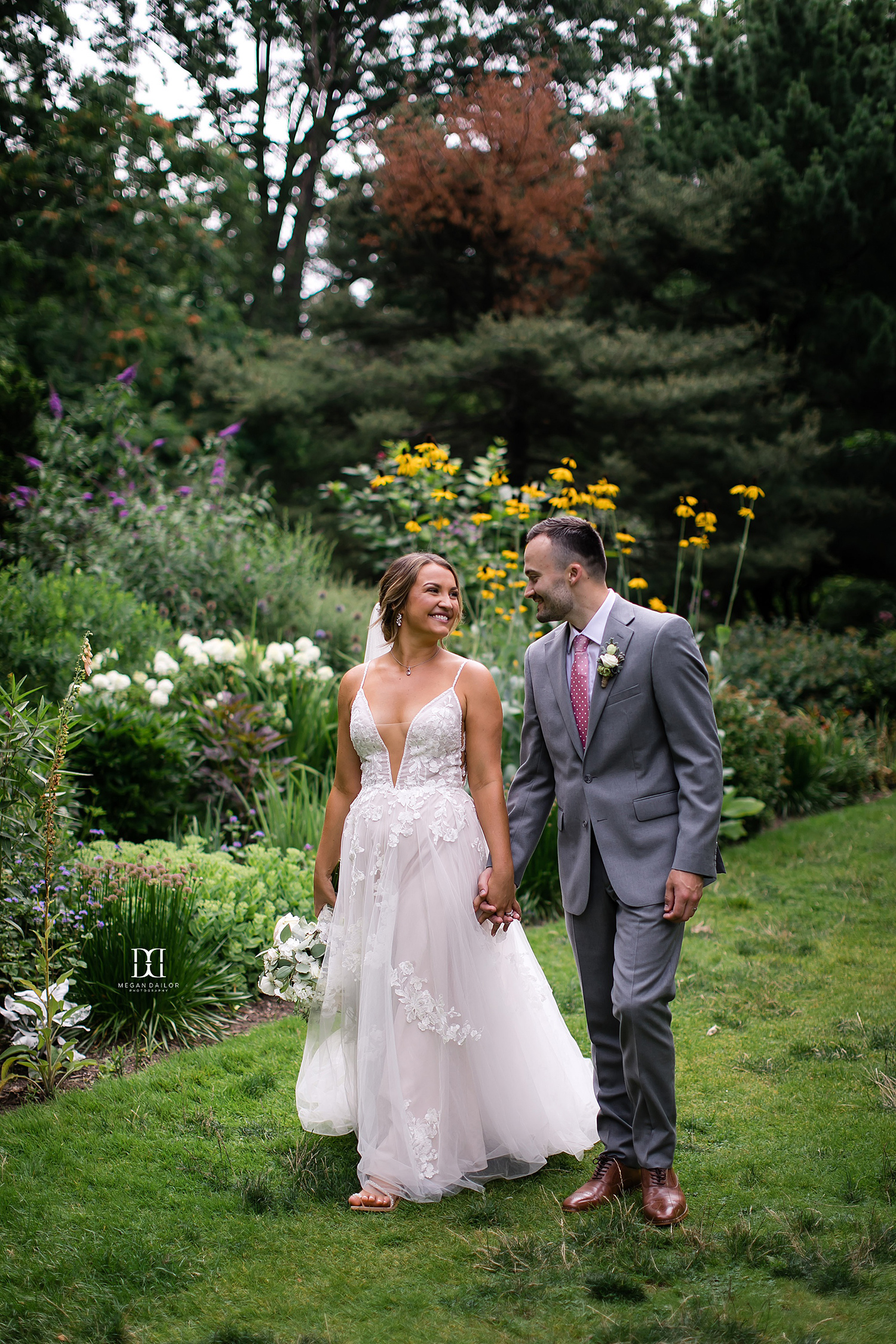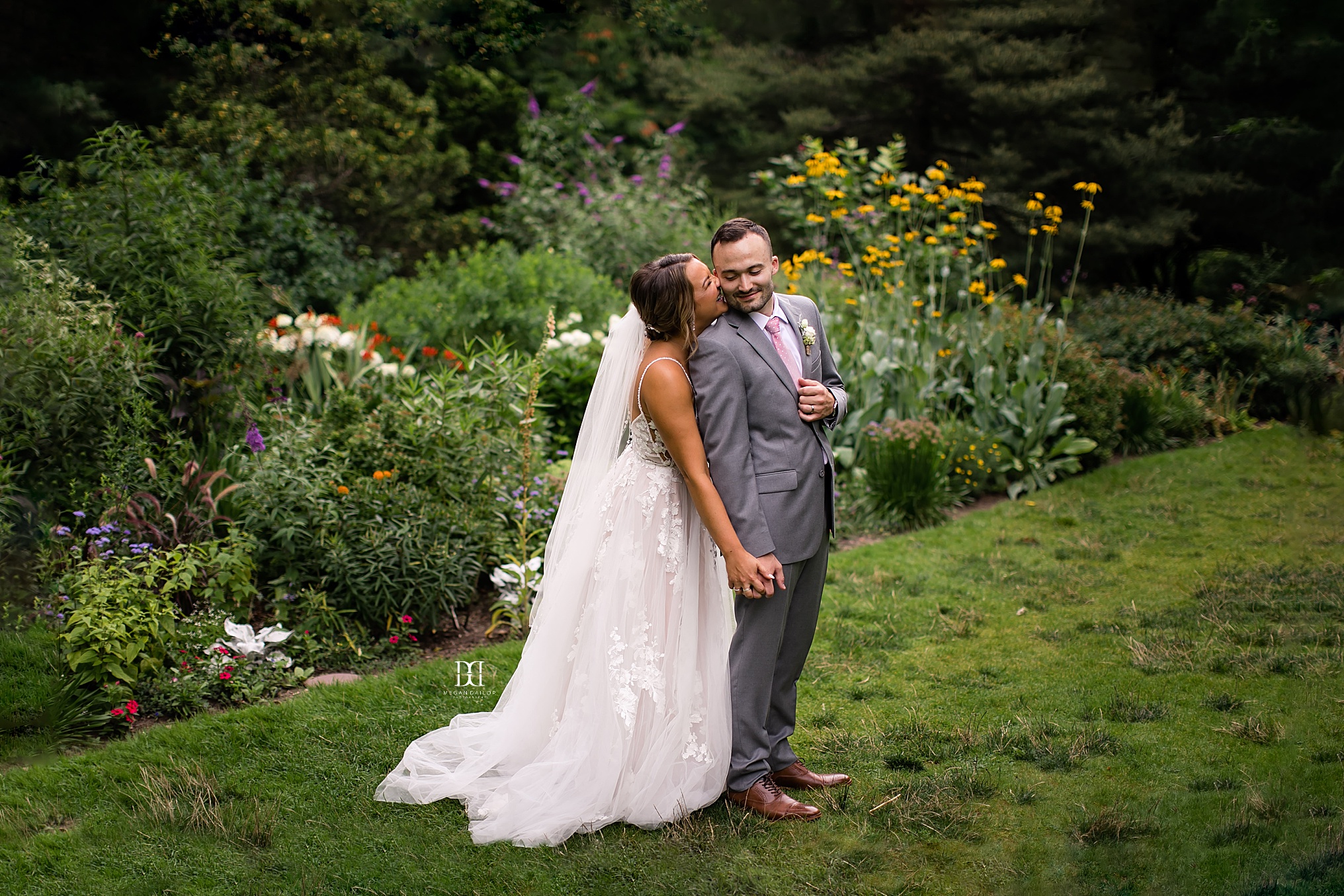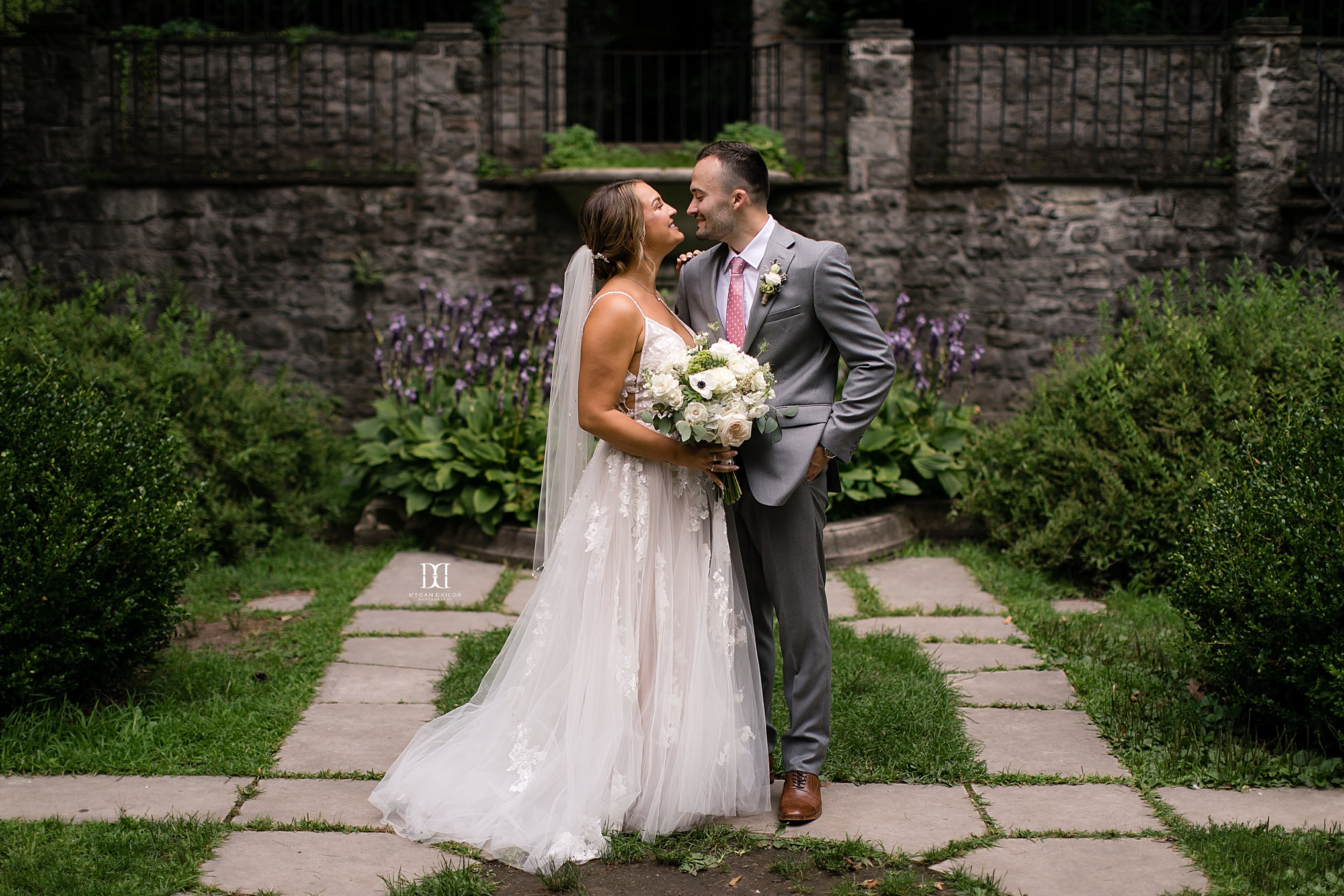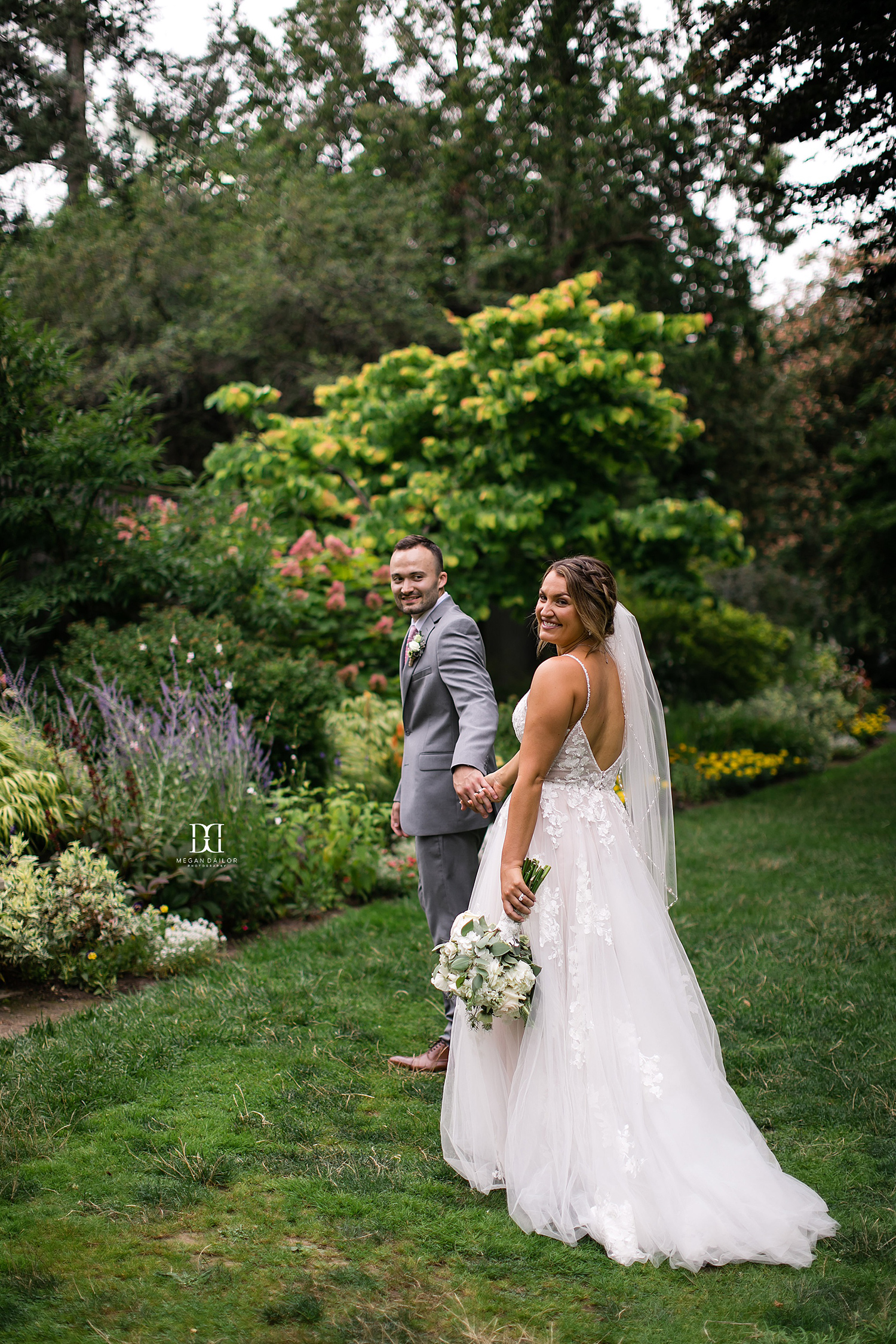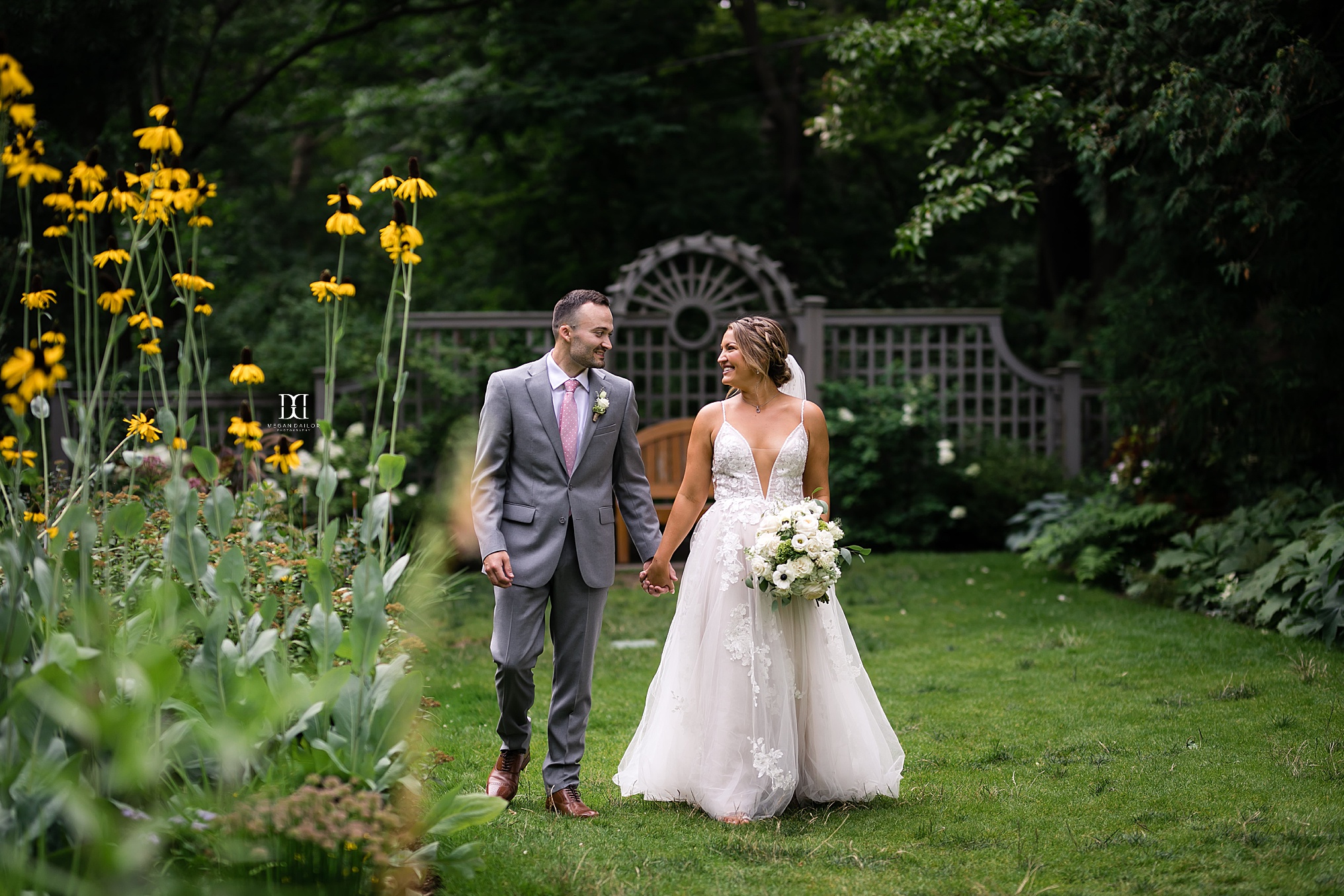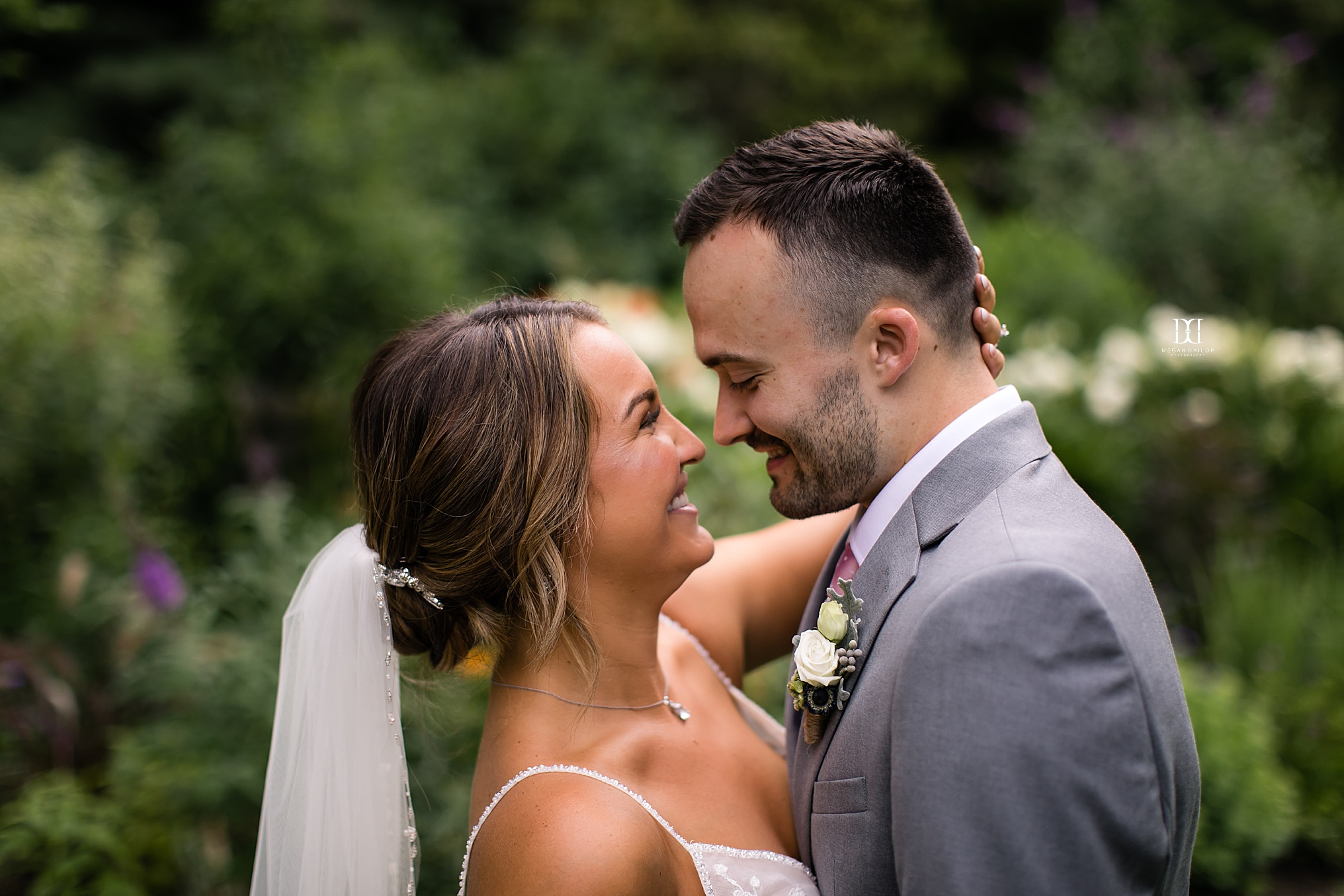 Just love photographing these two.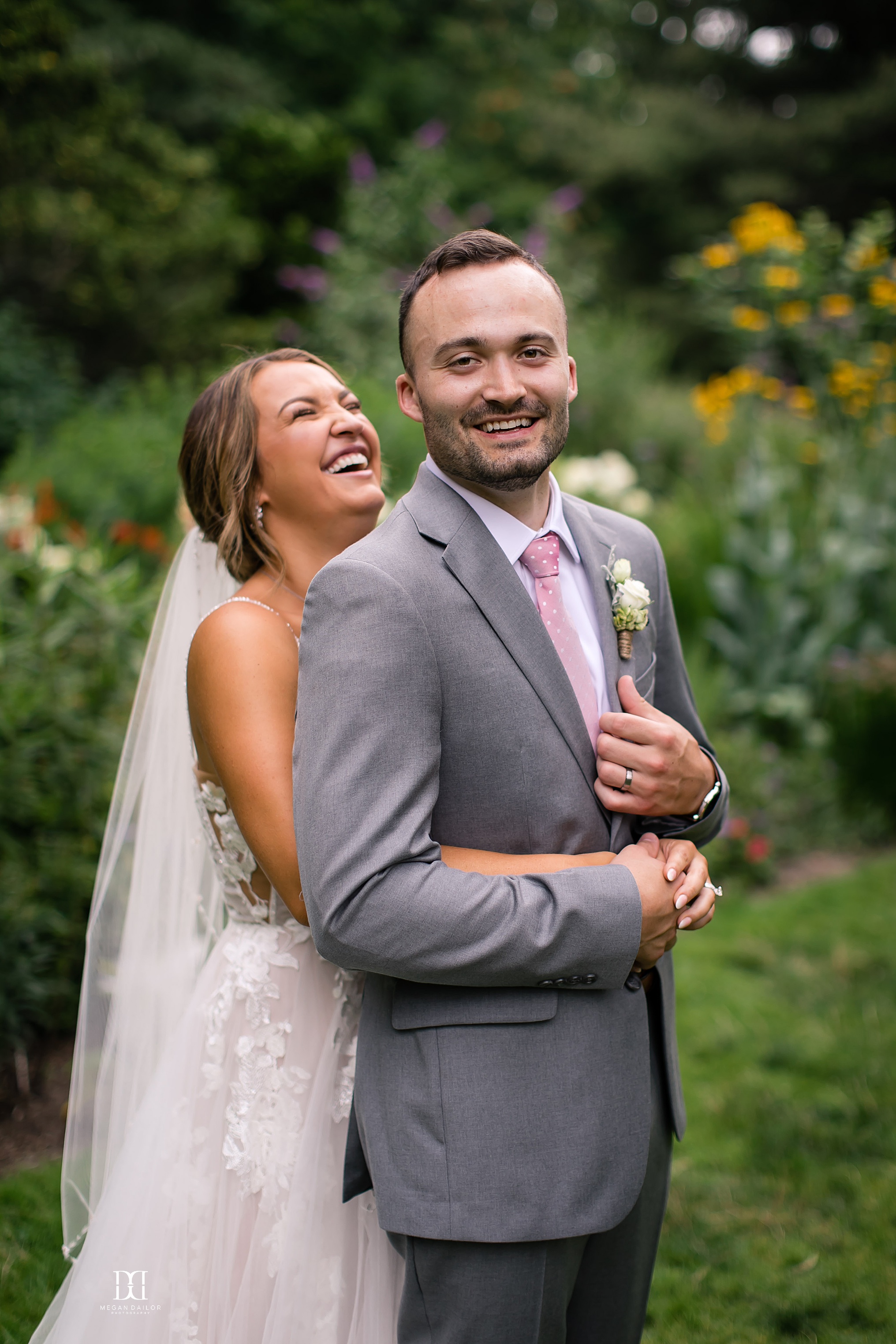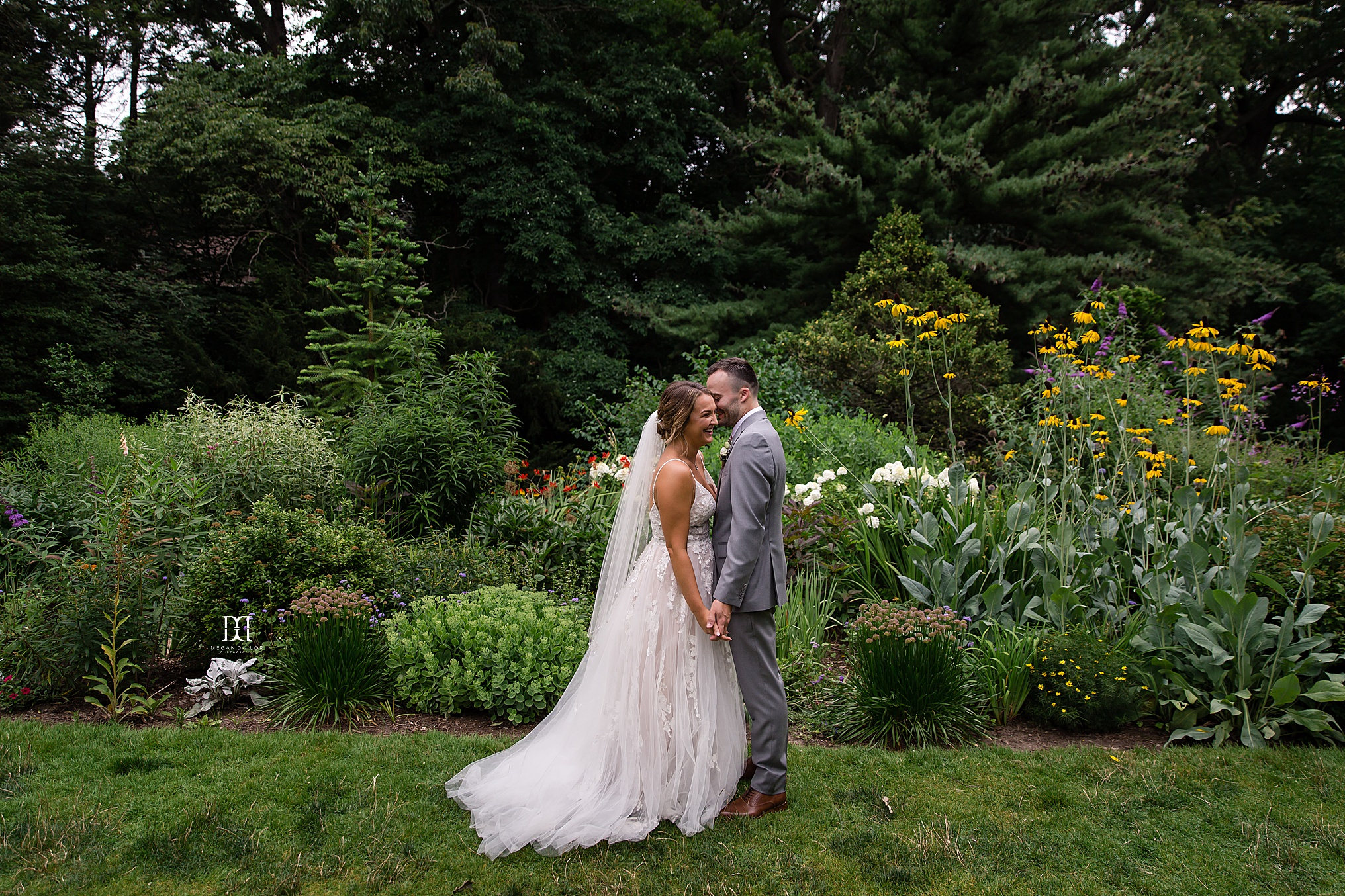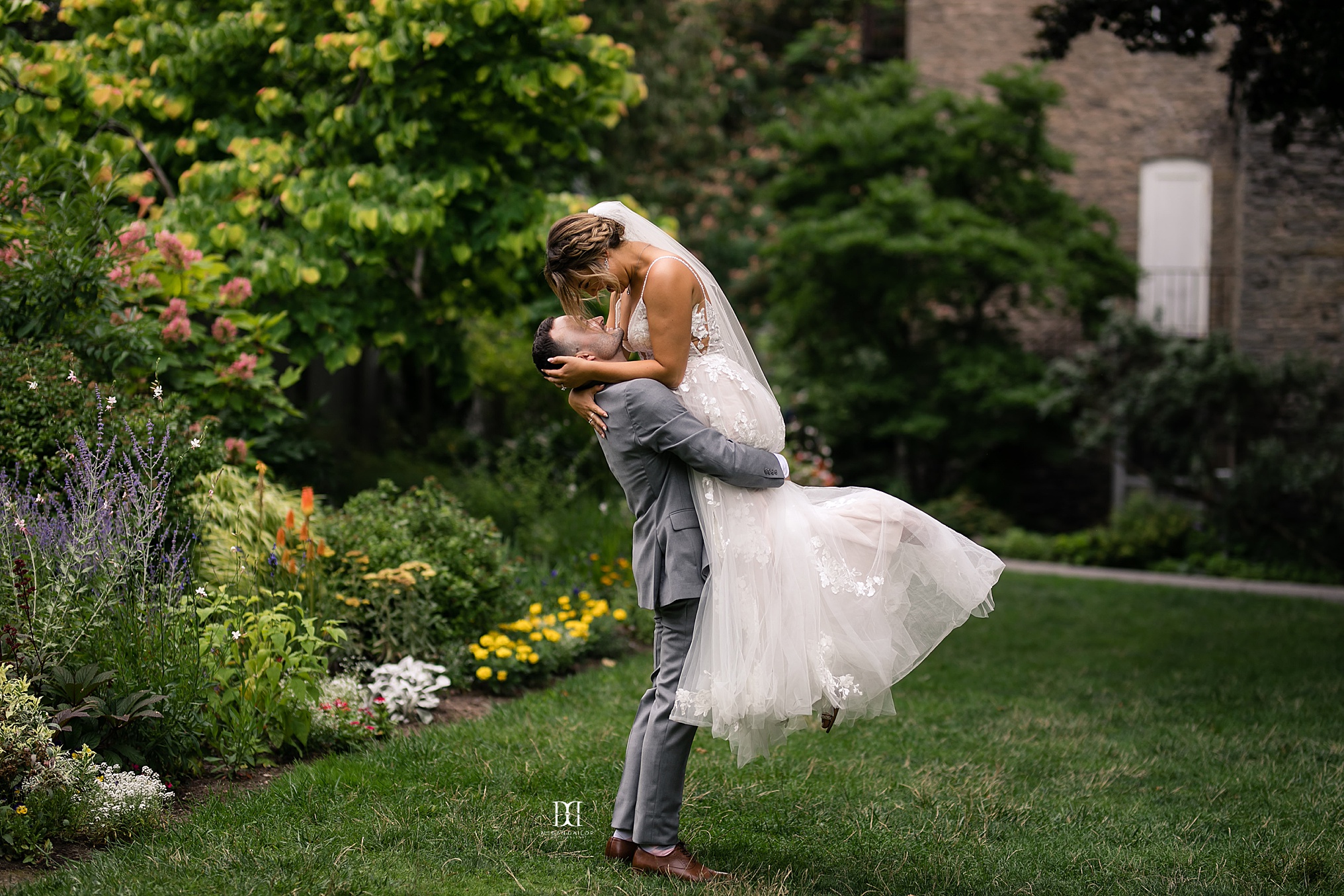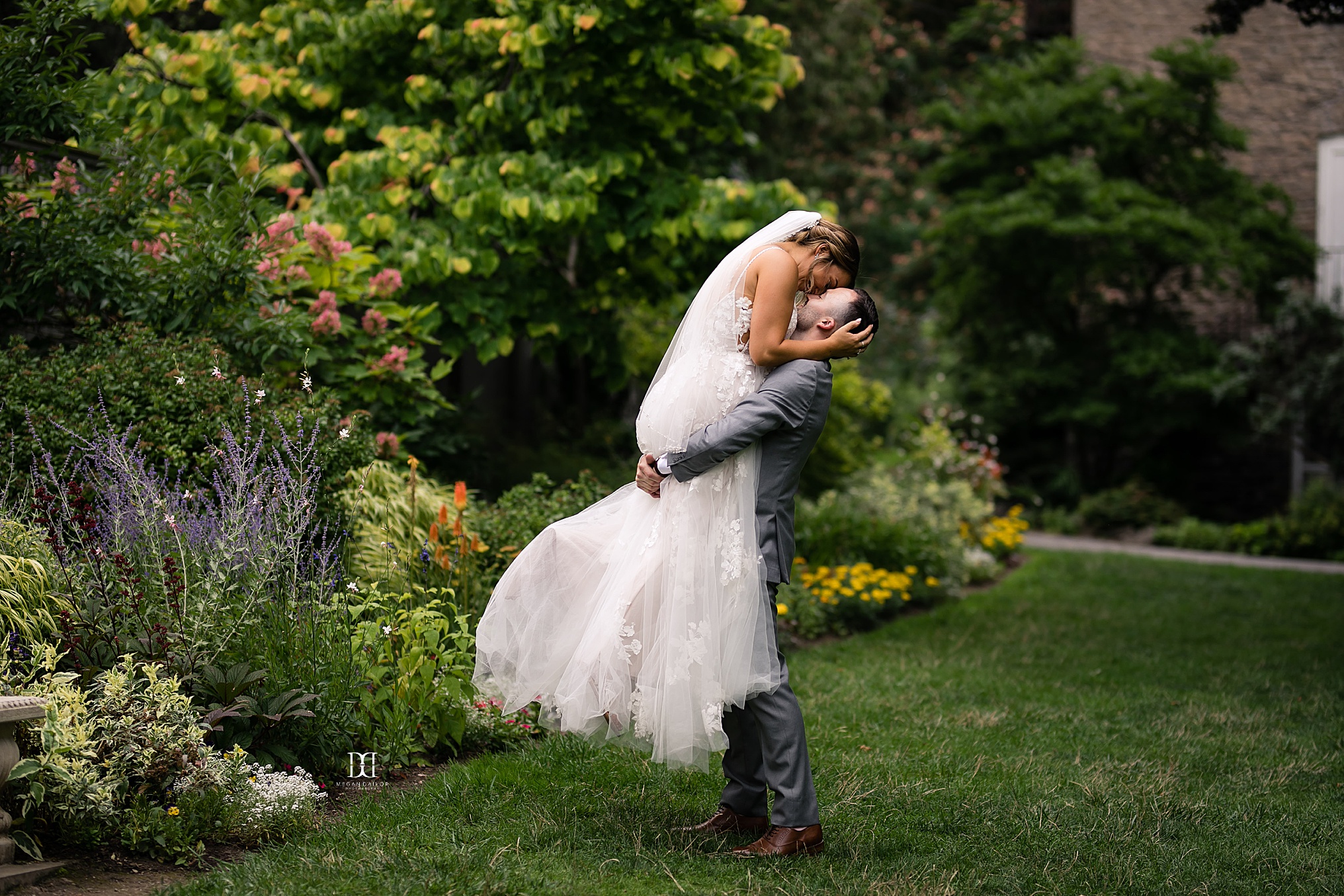 My first official Highline Rochester wedding! I have been obsessed since they first started posting sneak peeks of their construction, then we did that stunning shoot there in January... it was delightful to see it filled with happy faces!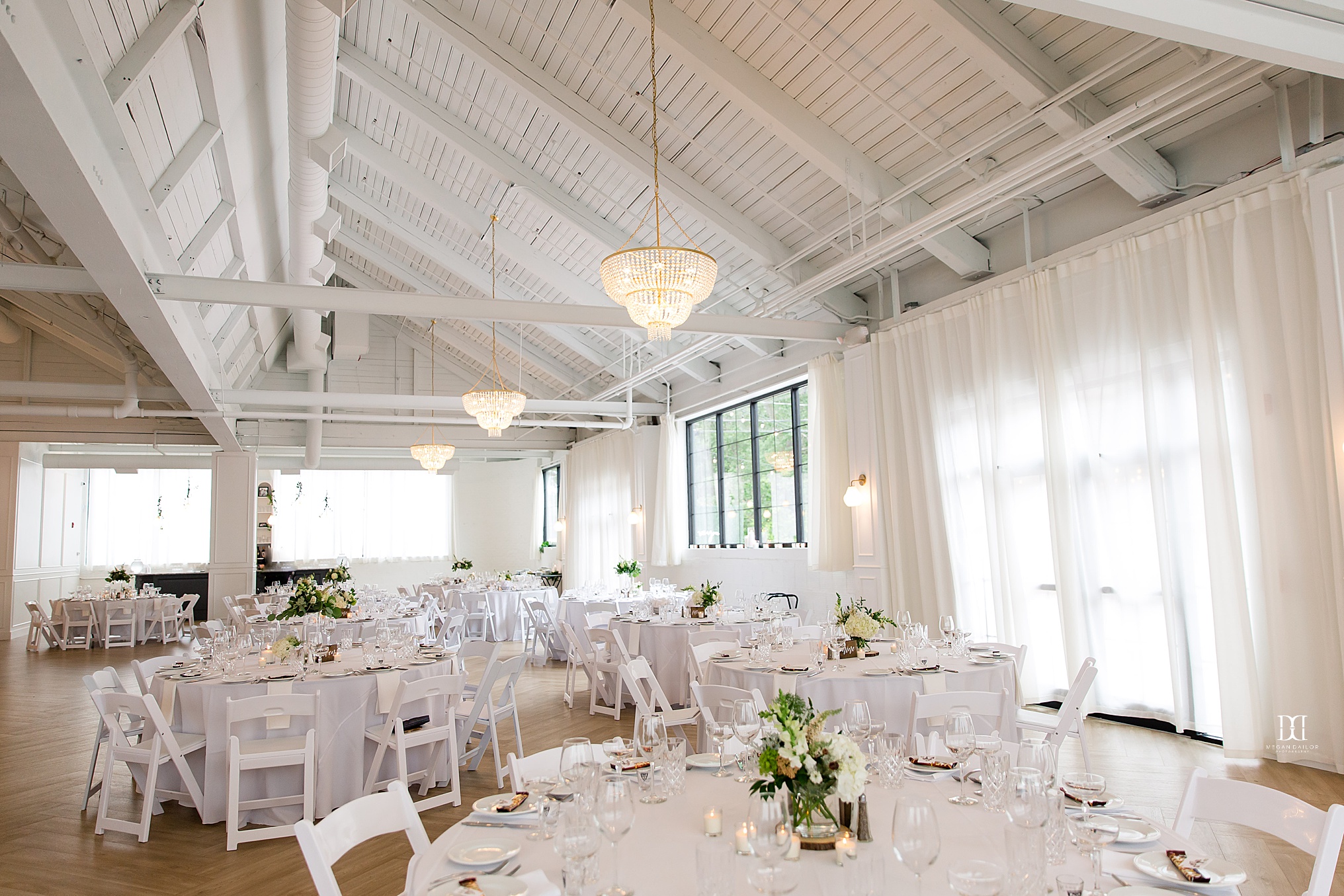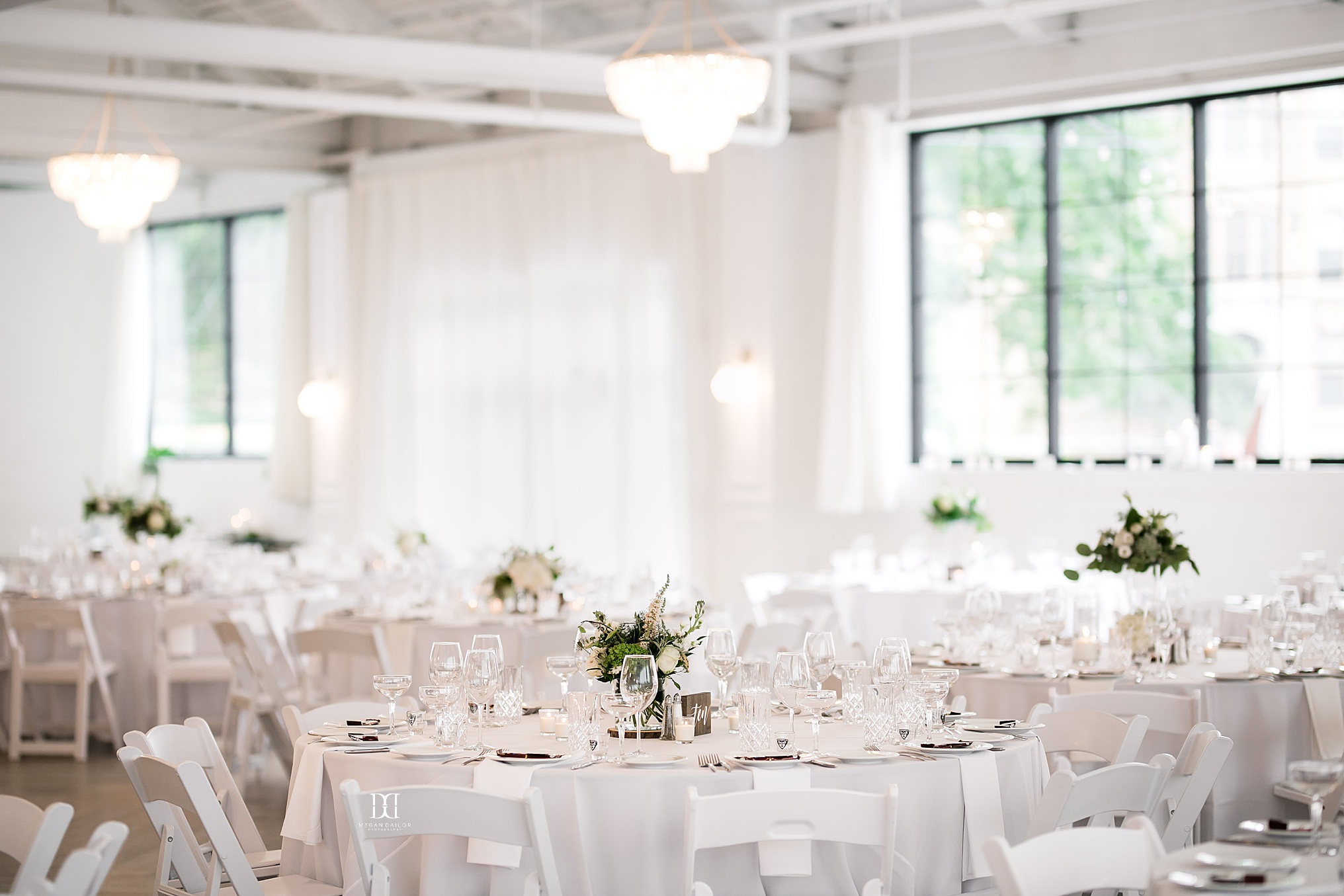 Sweetest cake from Joelle Eats Cake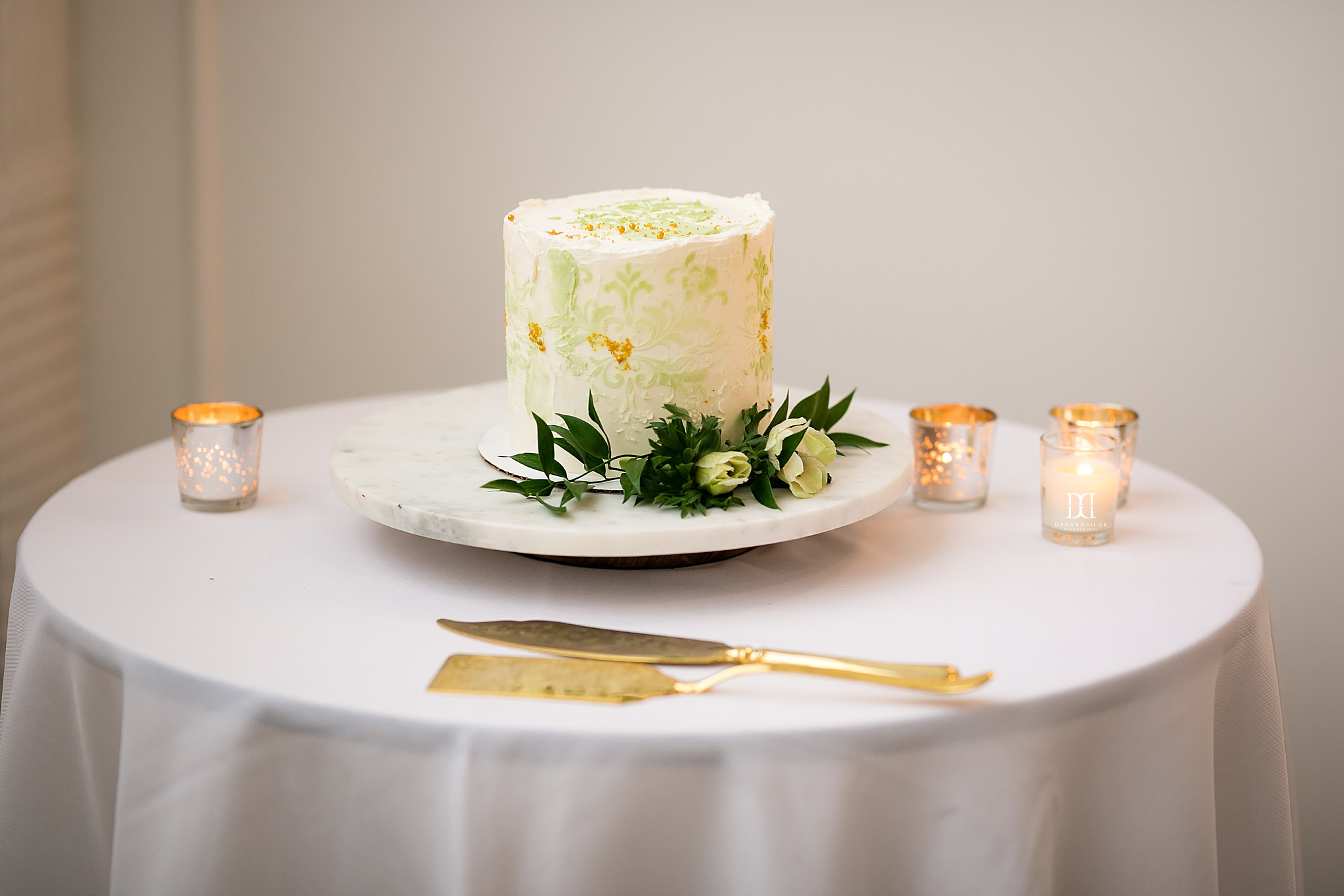 Beautiful flowers from Claudia O'Hara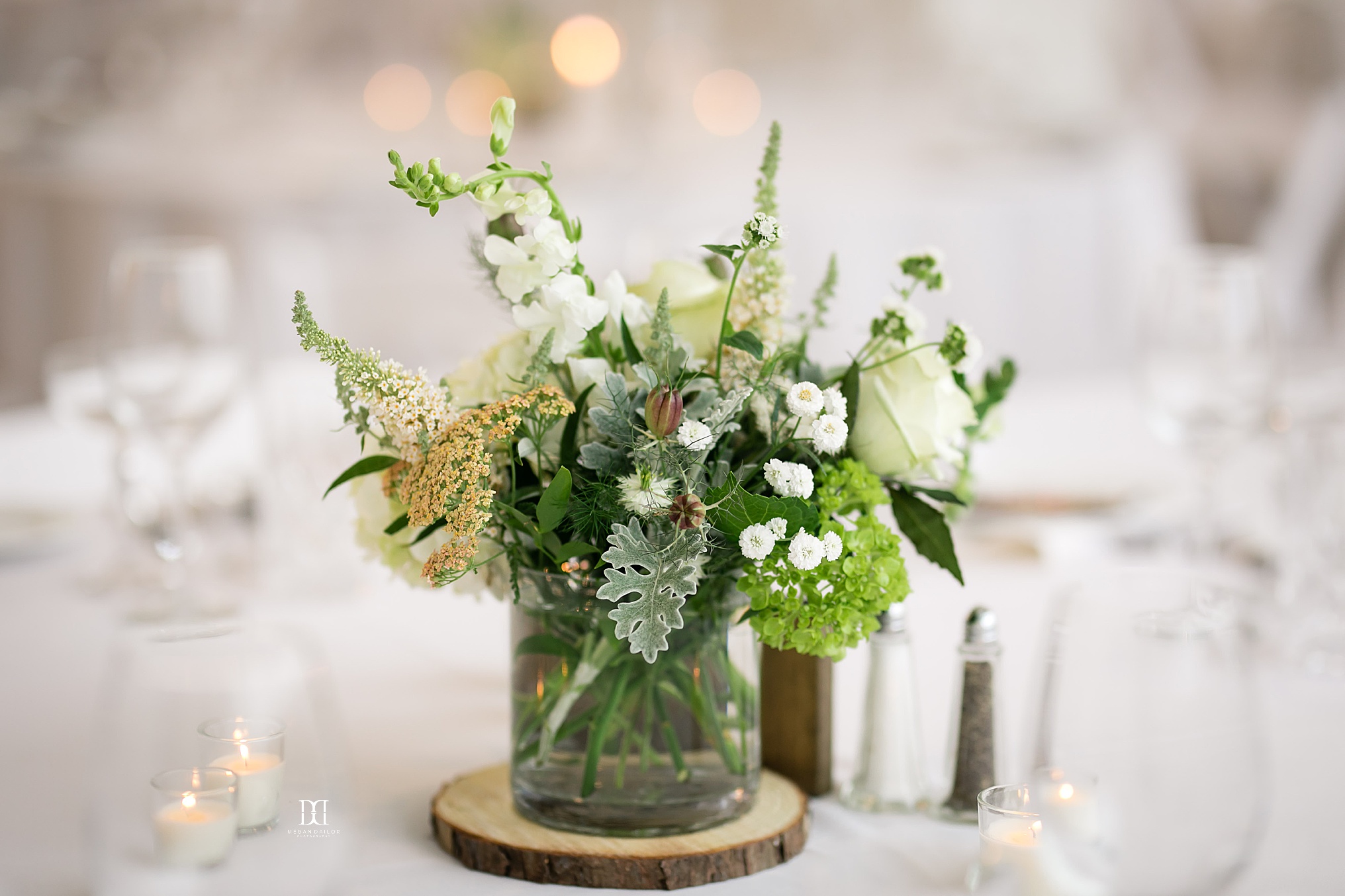 Finally seeing your vision come to life after months of planning... her face!!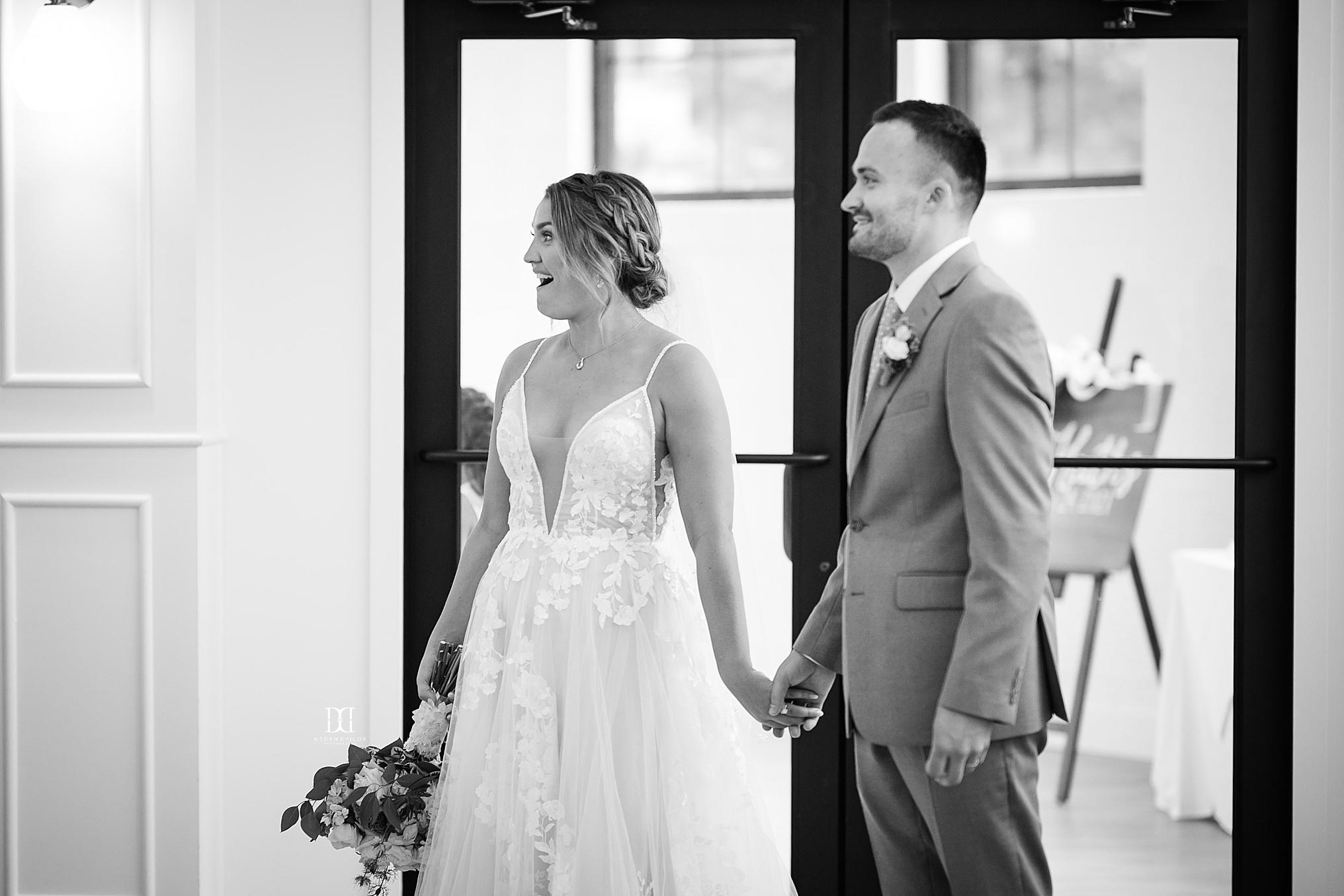 Highline Rochester wedding vibes are my new fav vibes.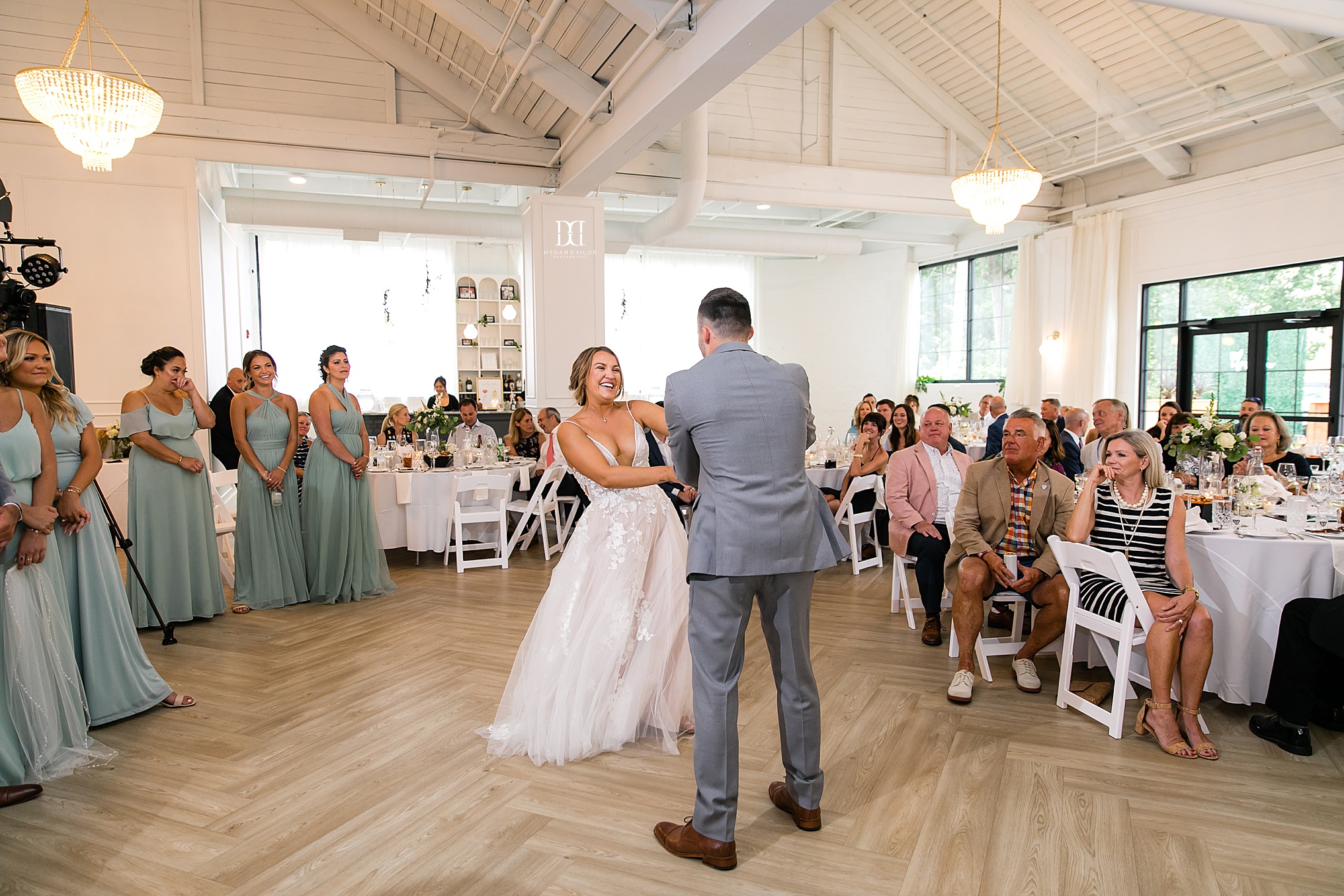 Toasts were filled with tears and laughter. Erin's dad talked about when she first told him about Bret. Bret was a baseball player at St. Bonaventure, so Jed looked him up and described poring over the minor details like "only ONE t in Bret? Hmmmm" I laughed so much, reading too much into the most minor details is so relatable!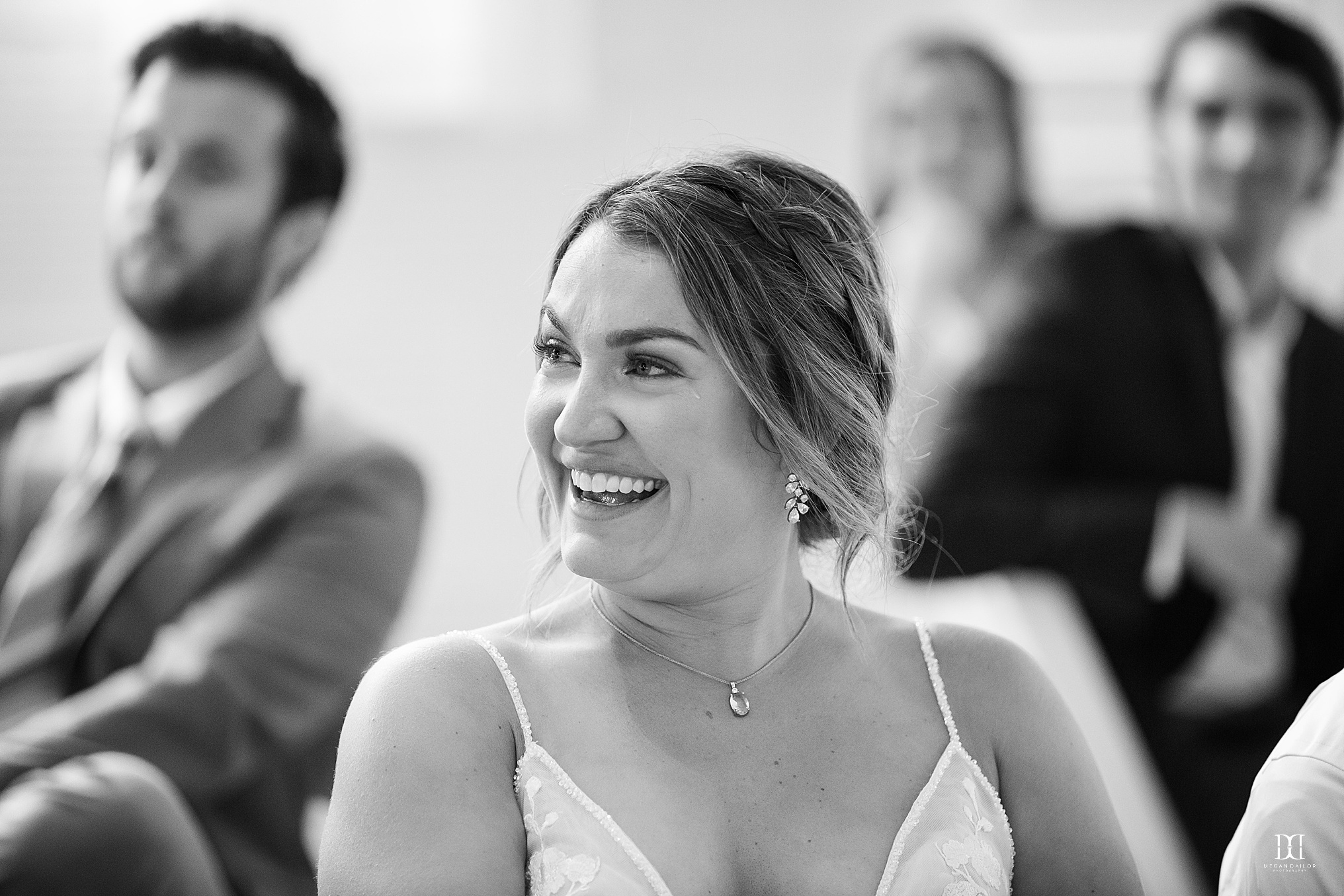 So much love for these two in the room.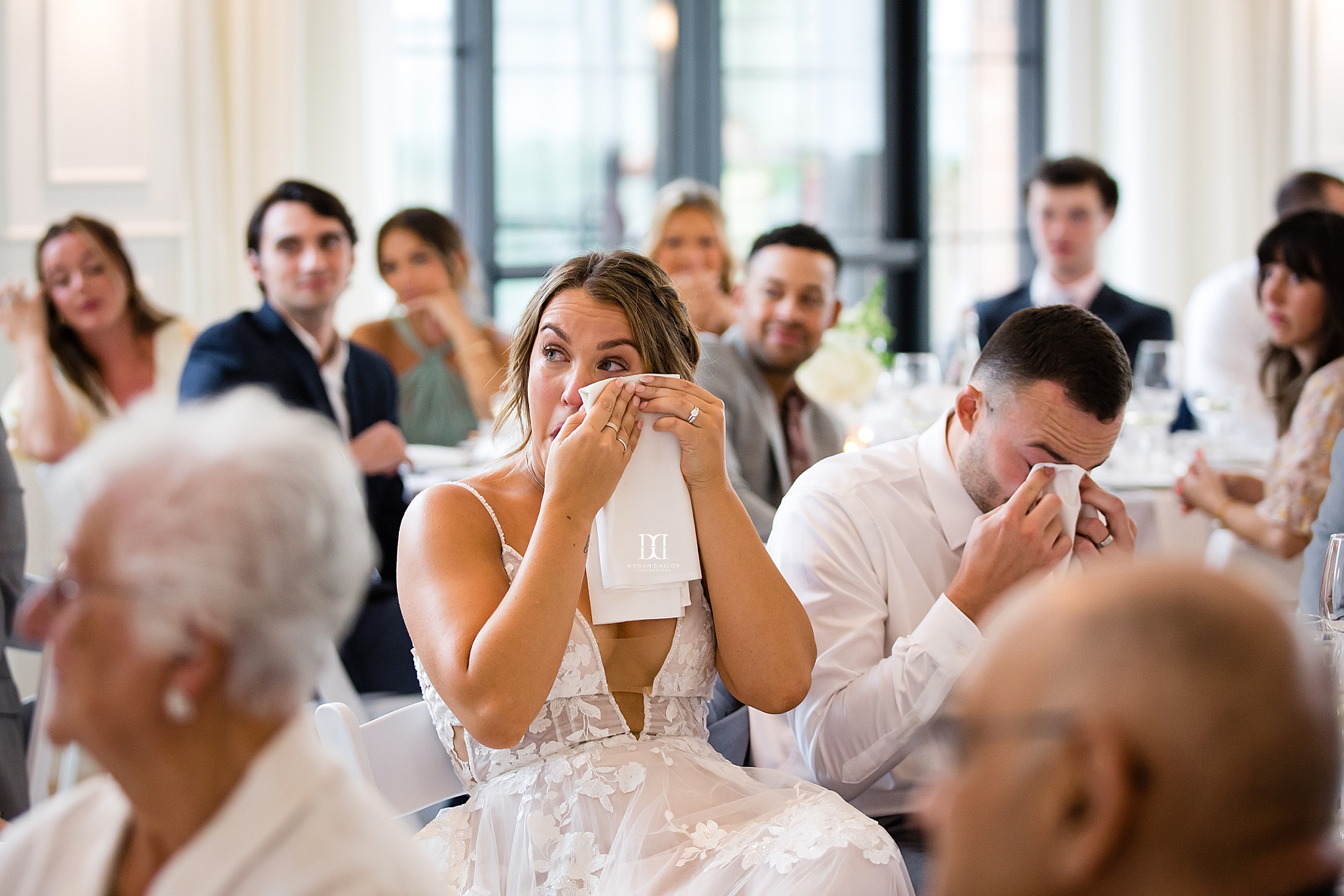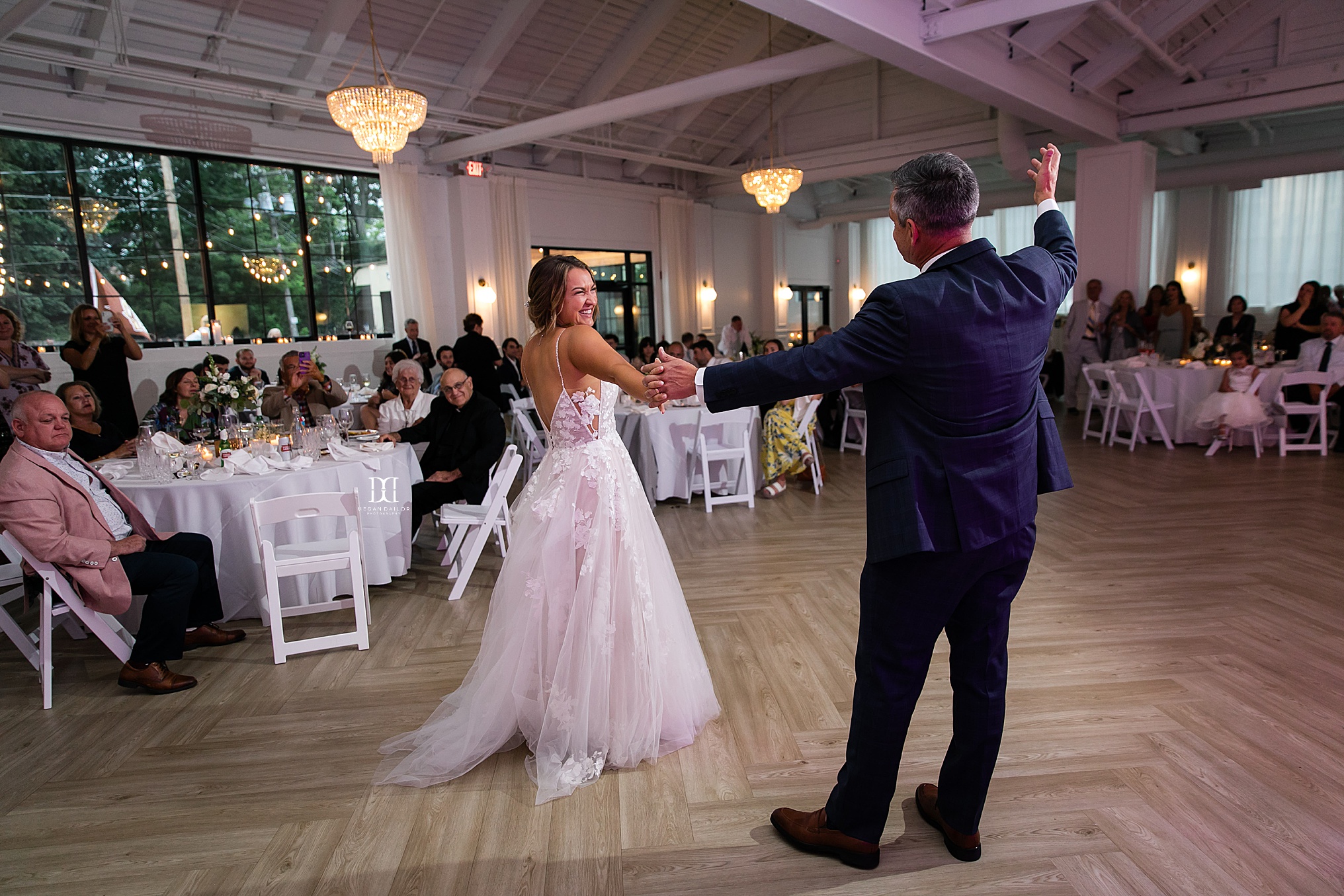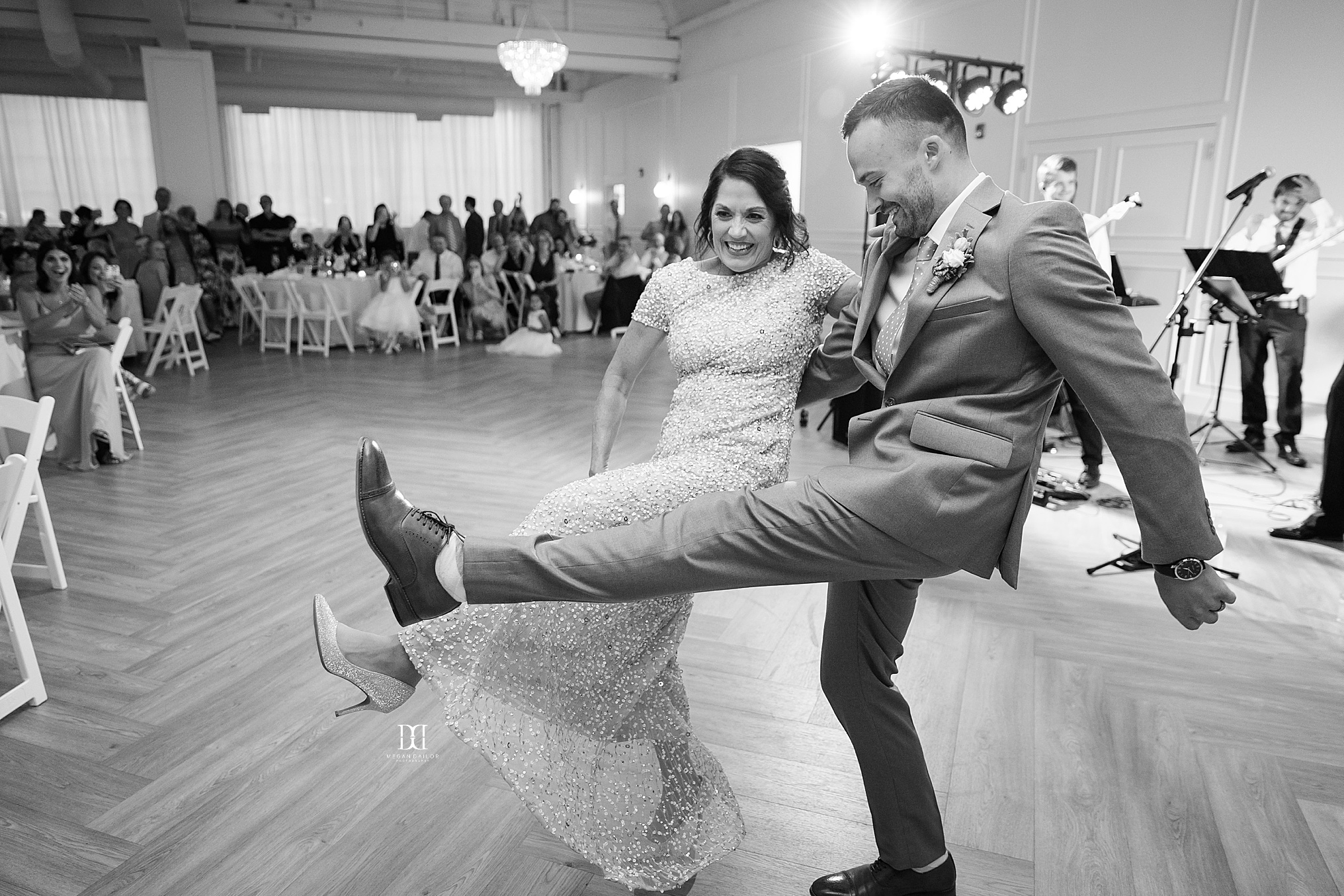 Opening up that dance floor like a boss! PopStyle provided the most fun soundtrack for this reception! It was my first time working with this band and they were a blast!!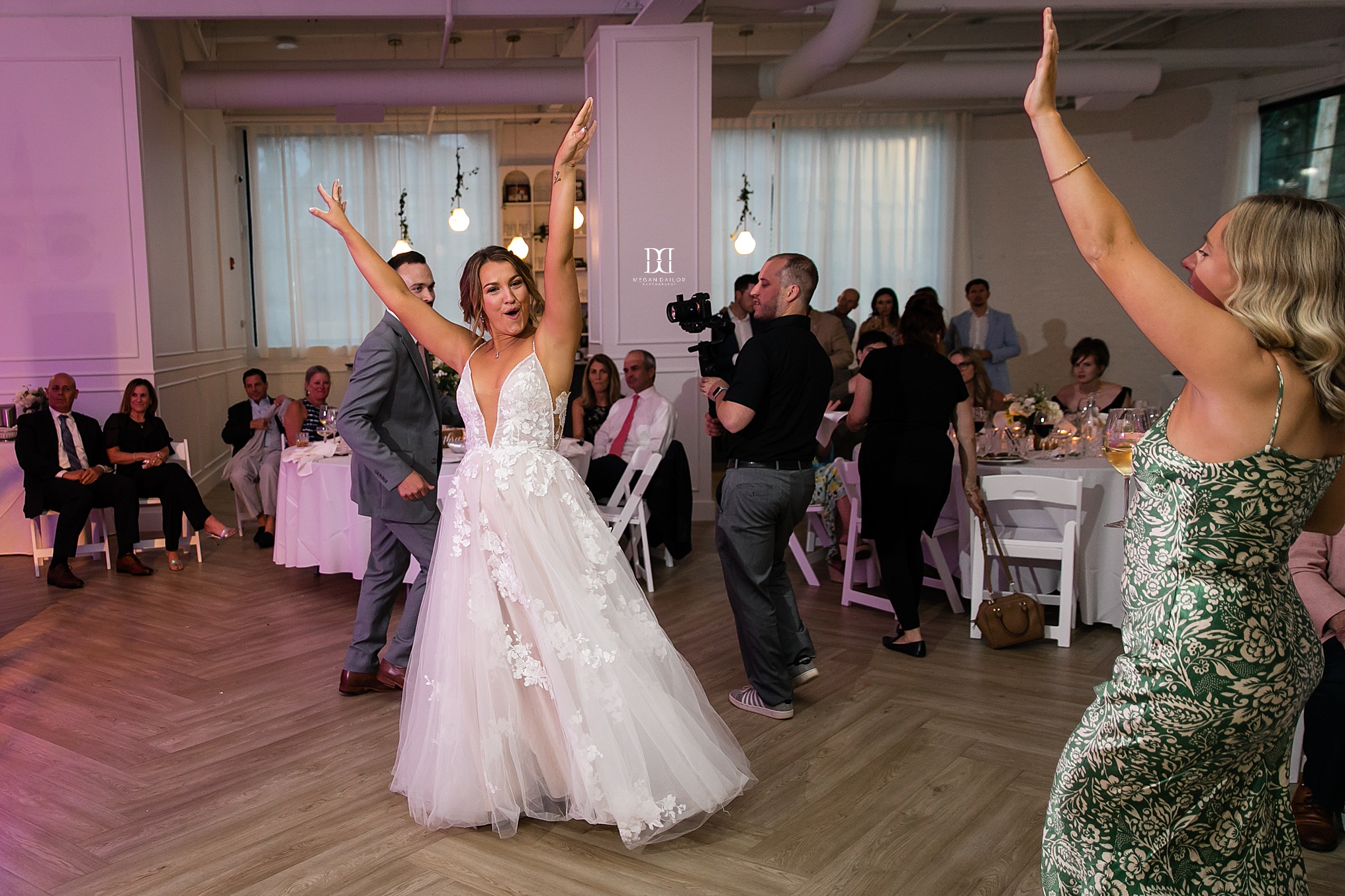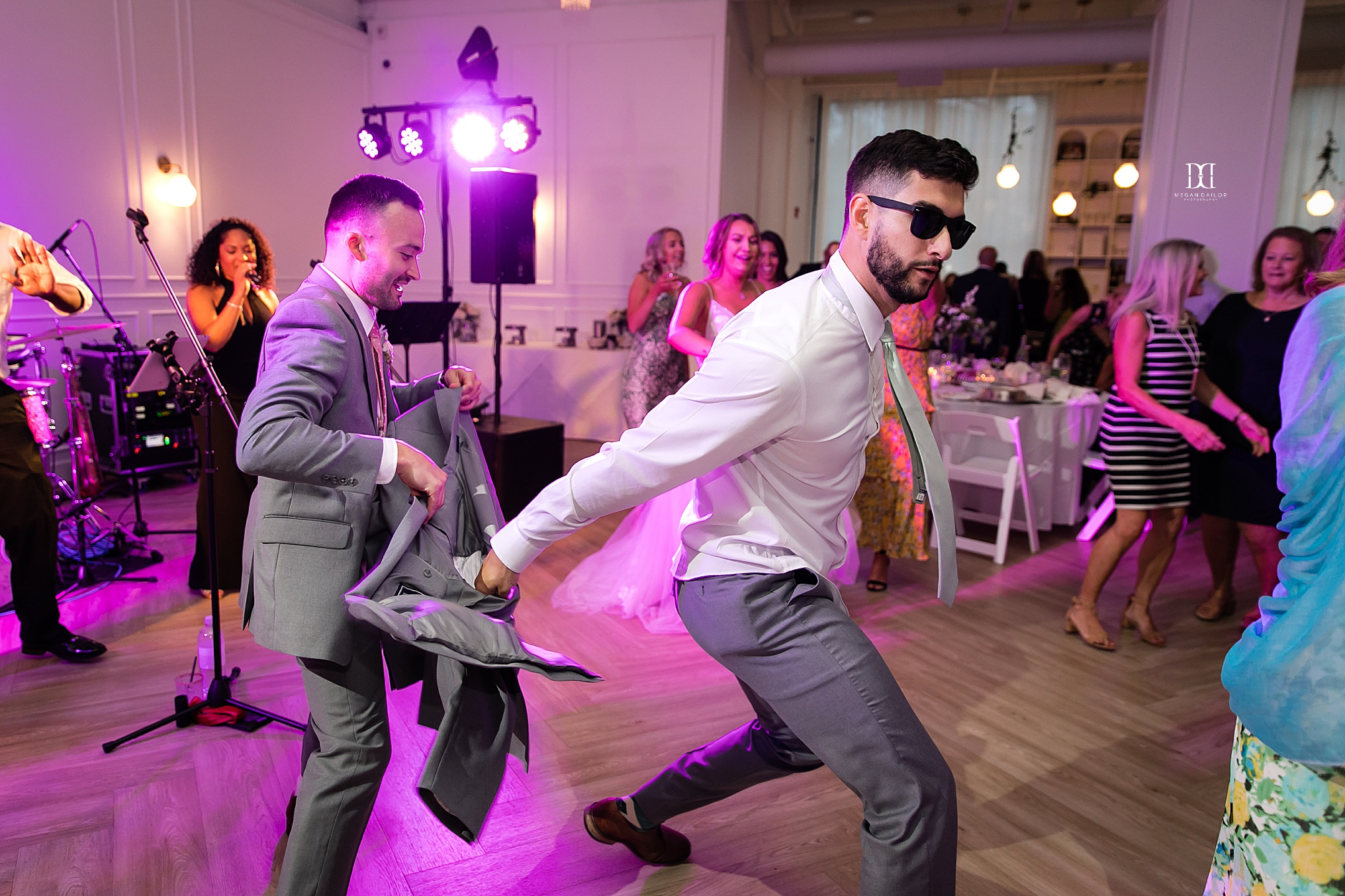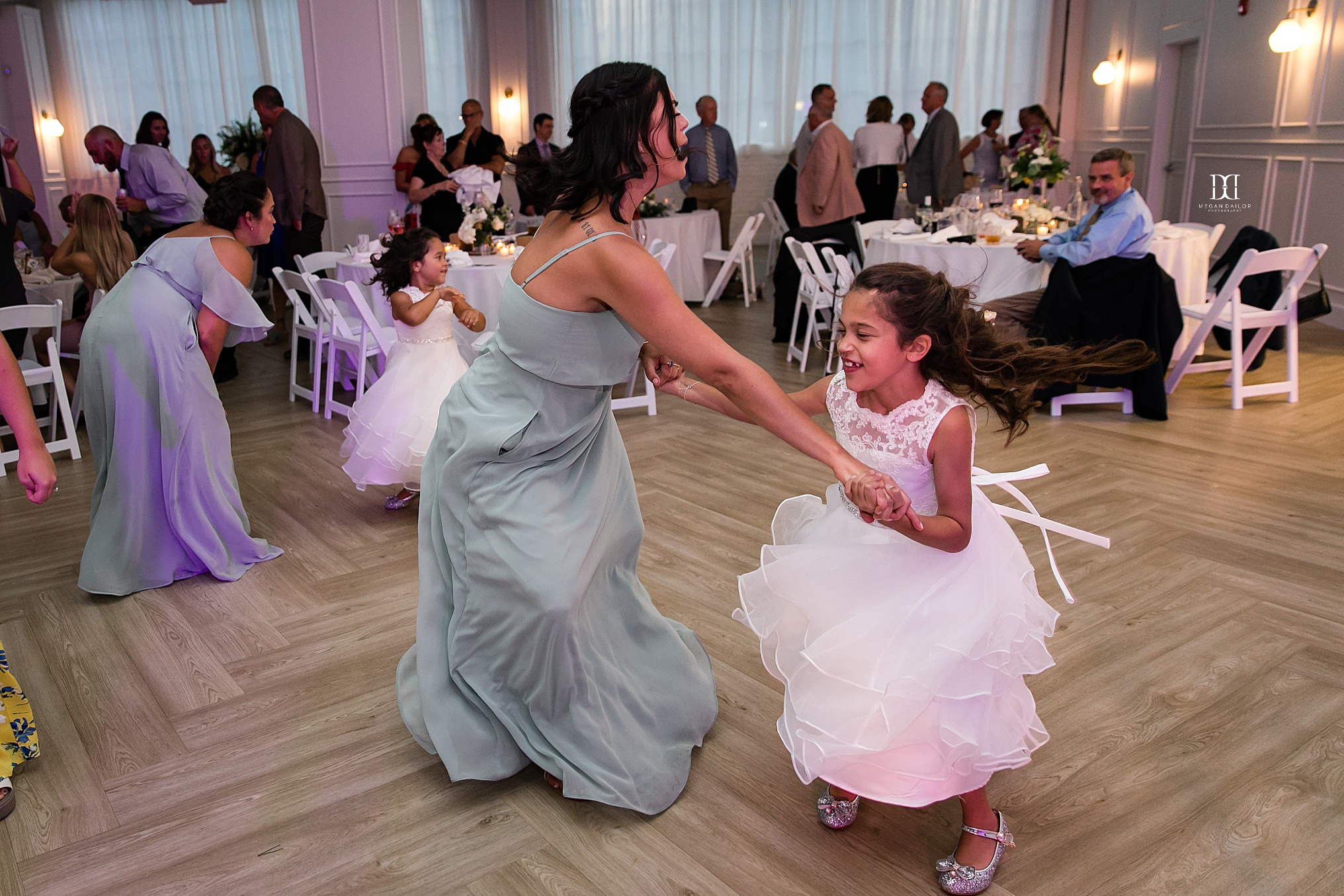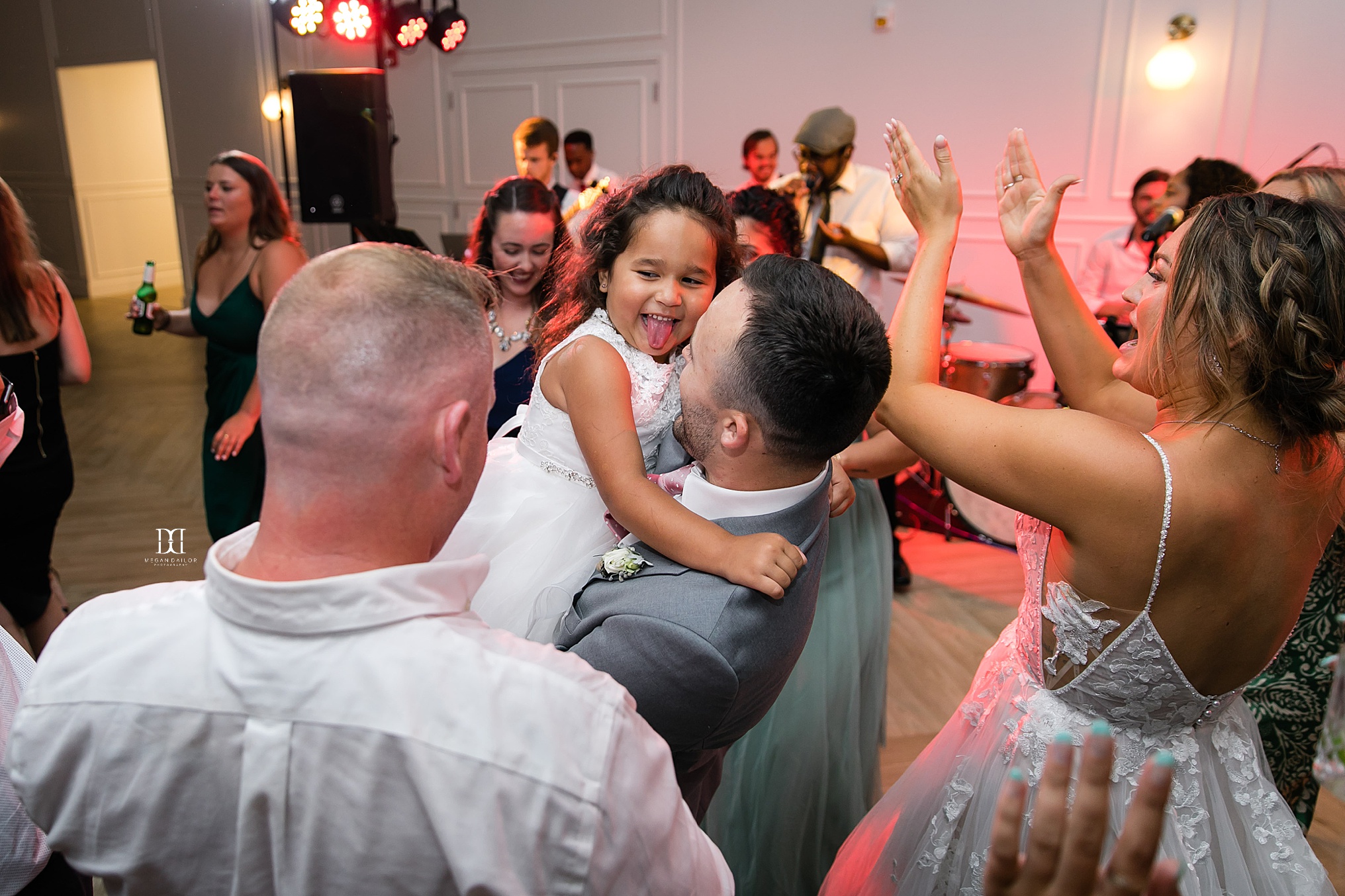 Why are they so cute!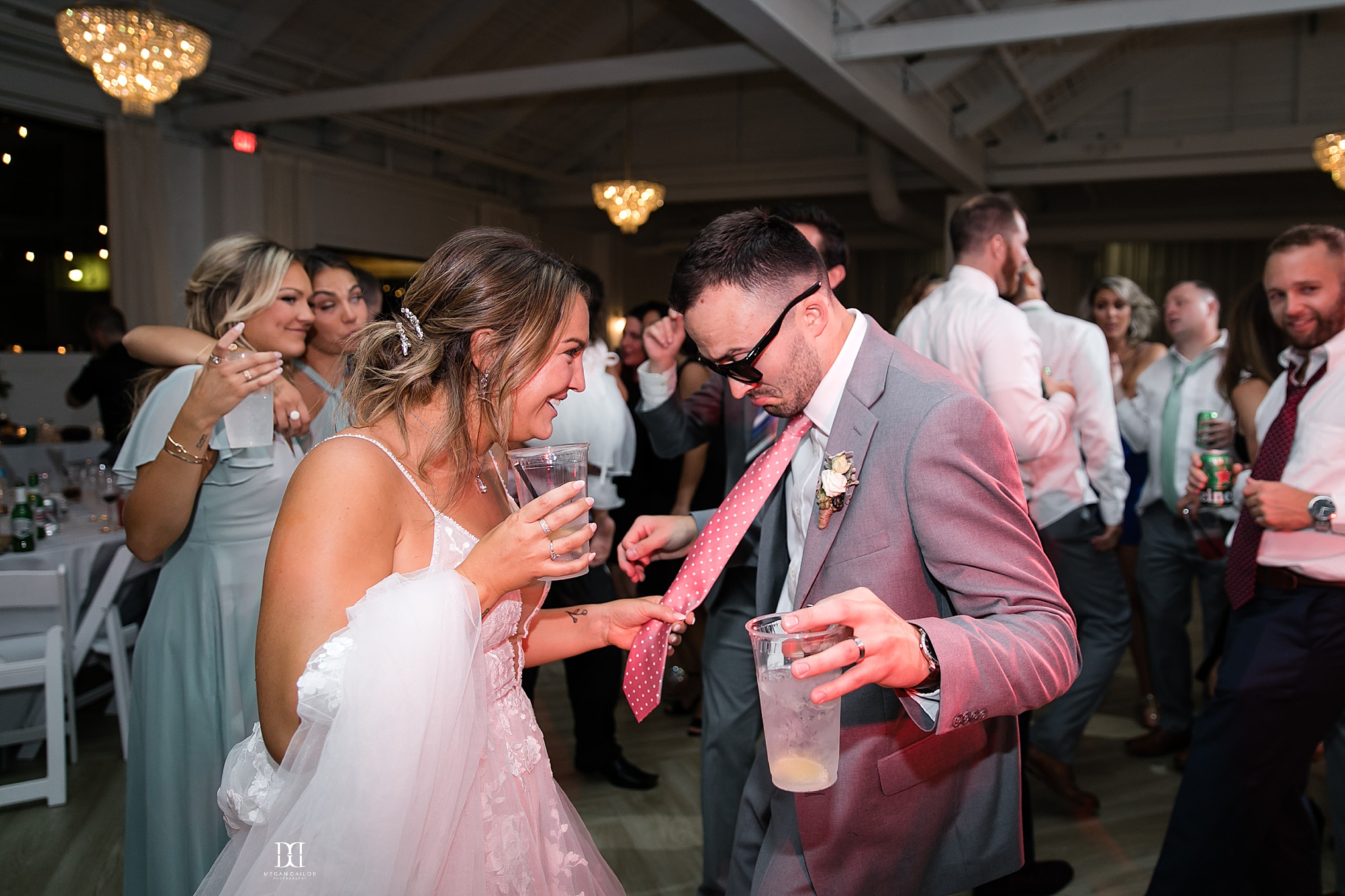 The Hawaiian shirts came out part way through the party. I really love that Jon (crawling) didn't let the absolute annihilation of his pants seam slow him down on the dance floor. Respect.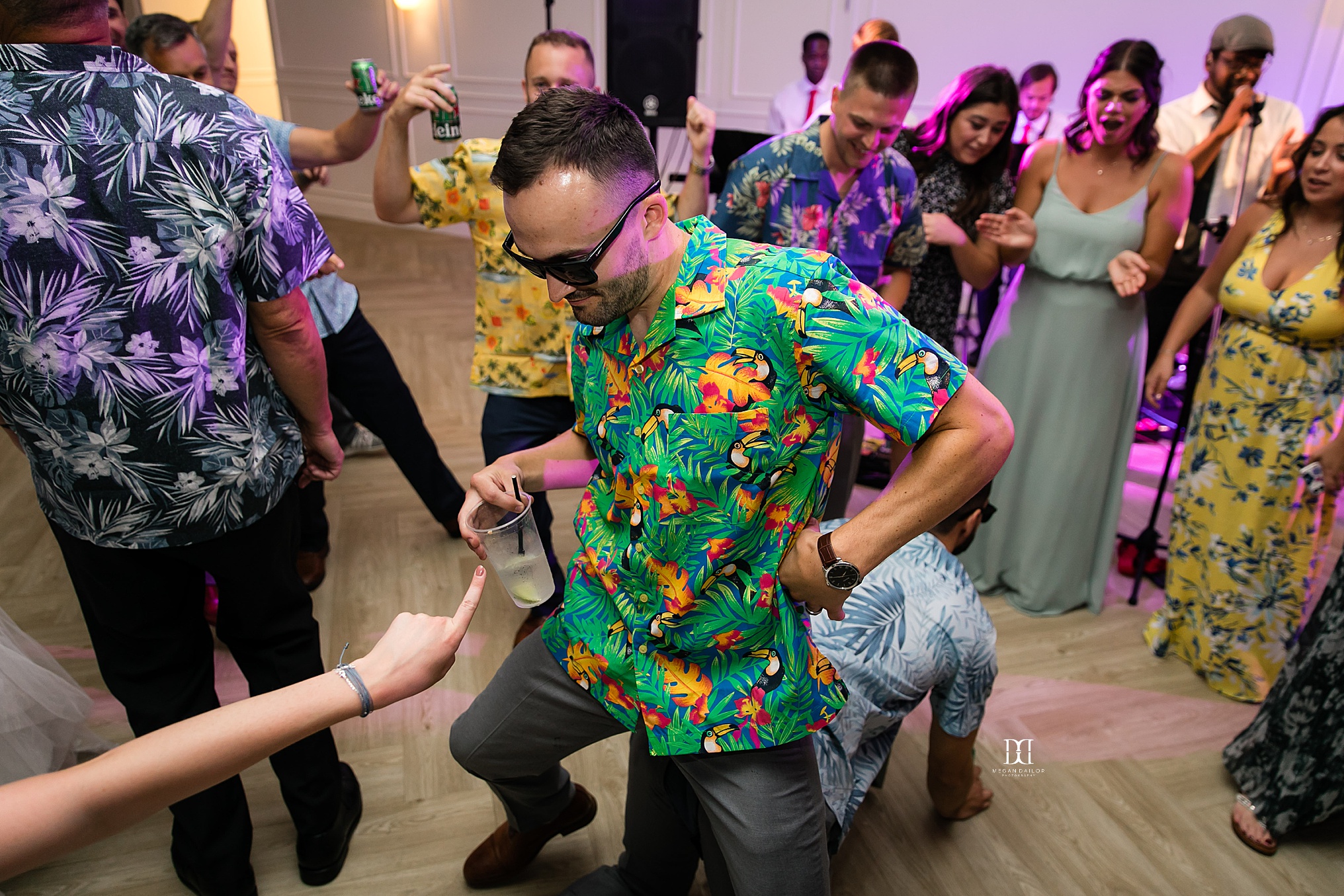 You may recognize Tess from her wedding pictures a few years ago! This queen rolled her ankle but just pivoted to dancing on one leg... I think powering through an injury definitely earns Wedding MVP status!!!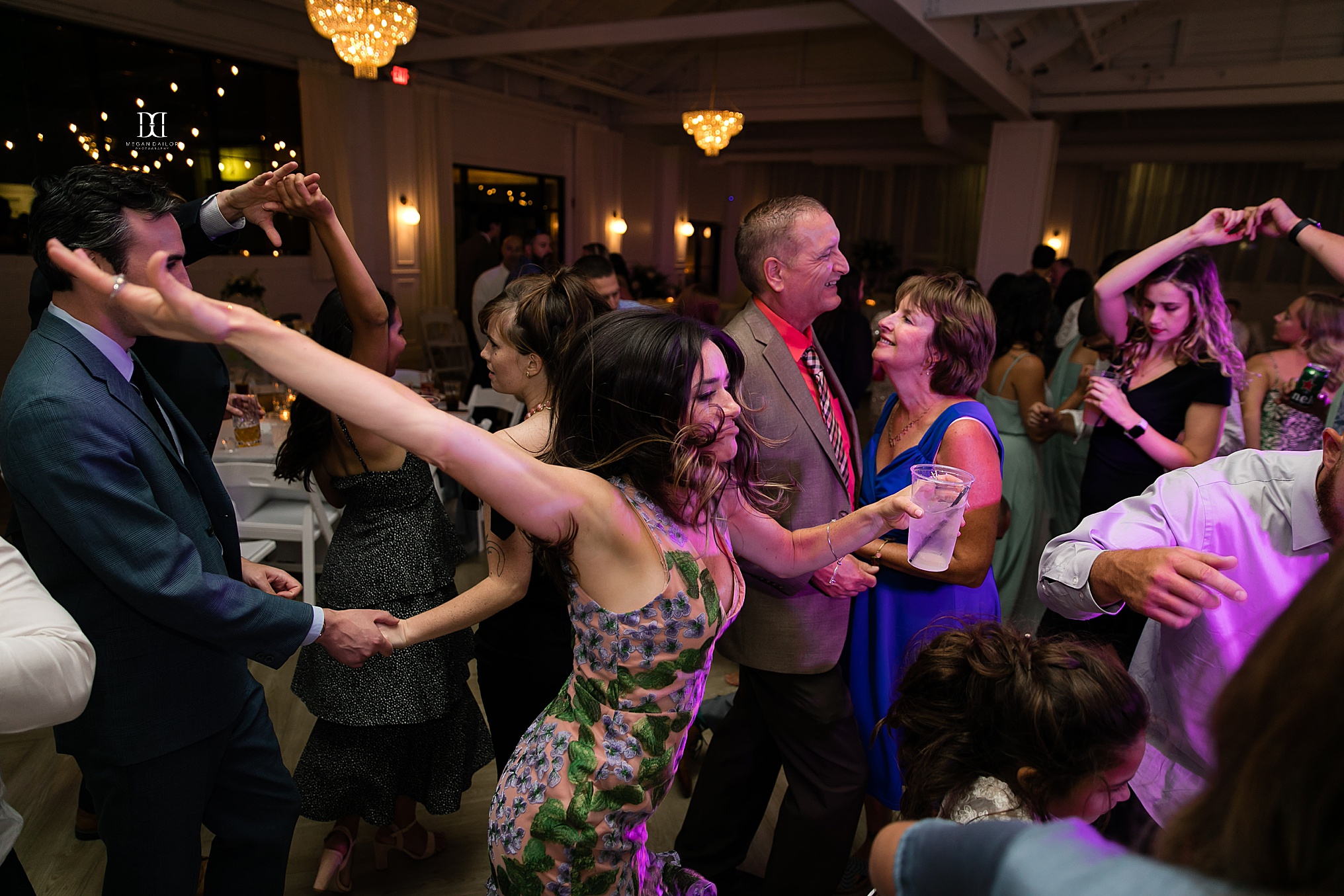 She also turned the sax player into the front of a conga line lol!
It runs in the family, because here is her dad Pat and sister Grace being absolutely possessed by Stevie Wonder spells.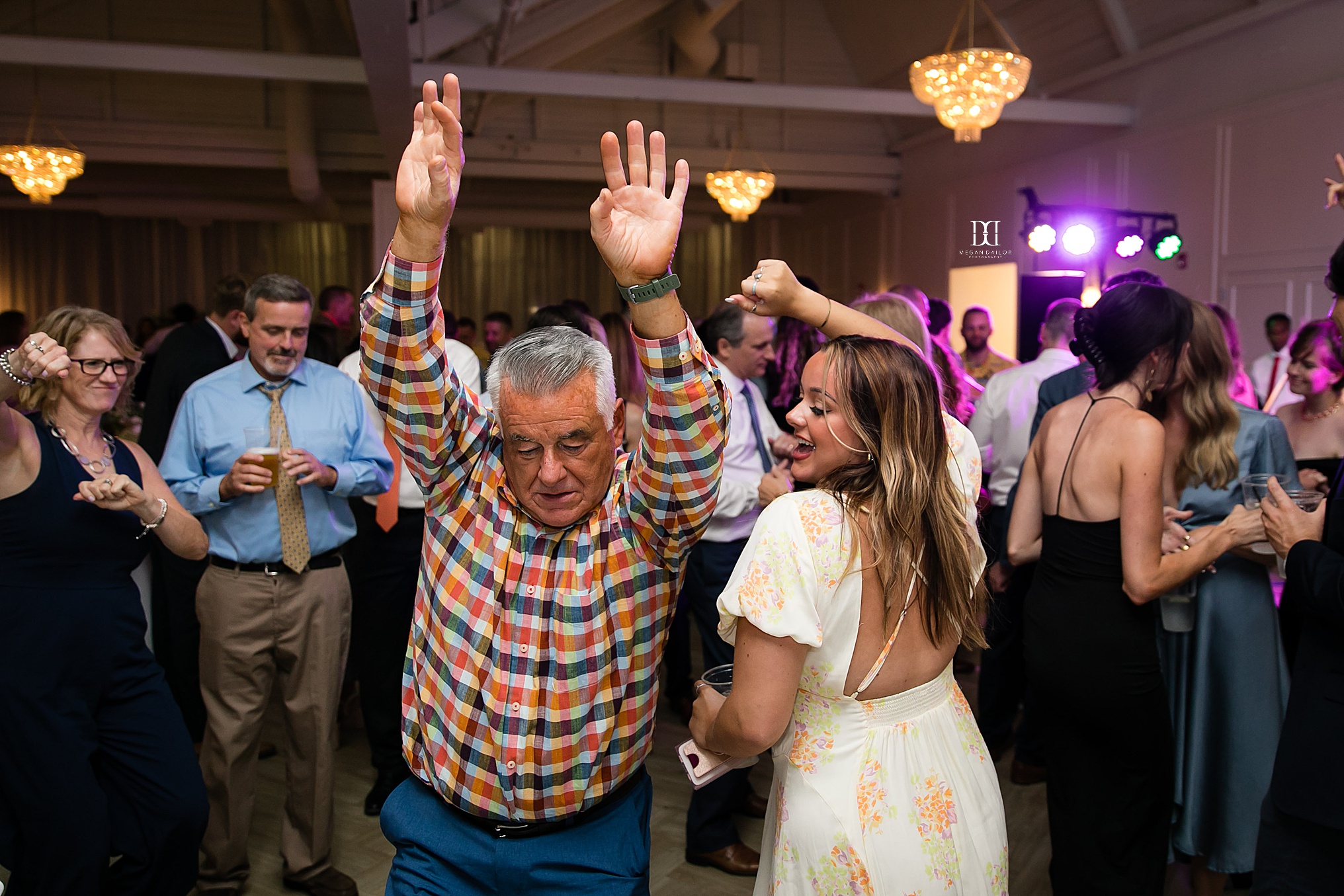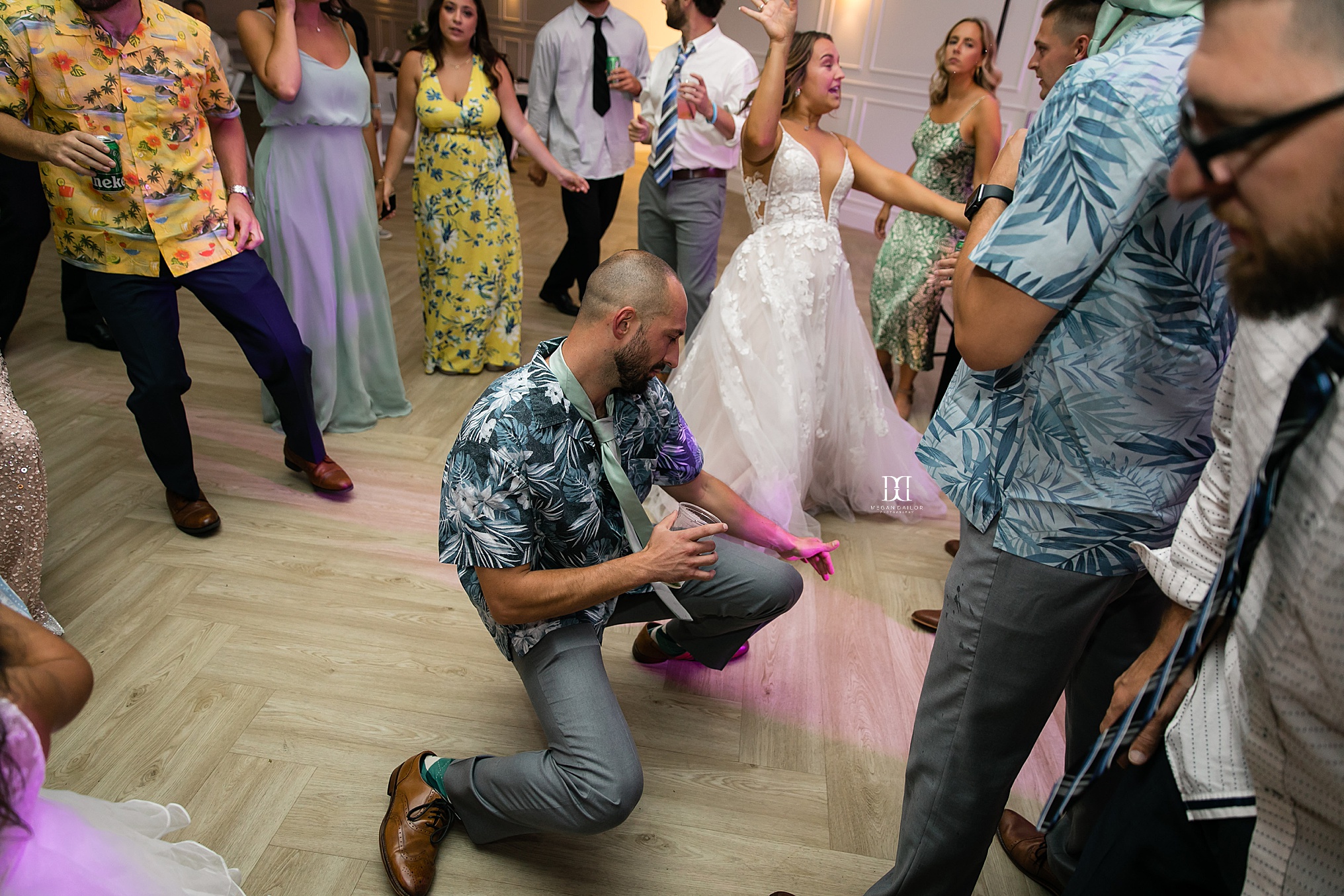 Best uncle!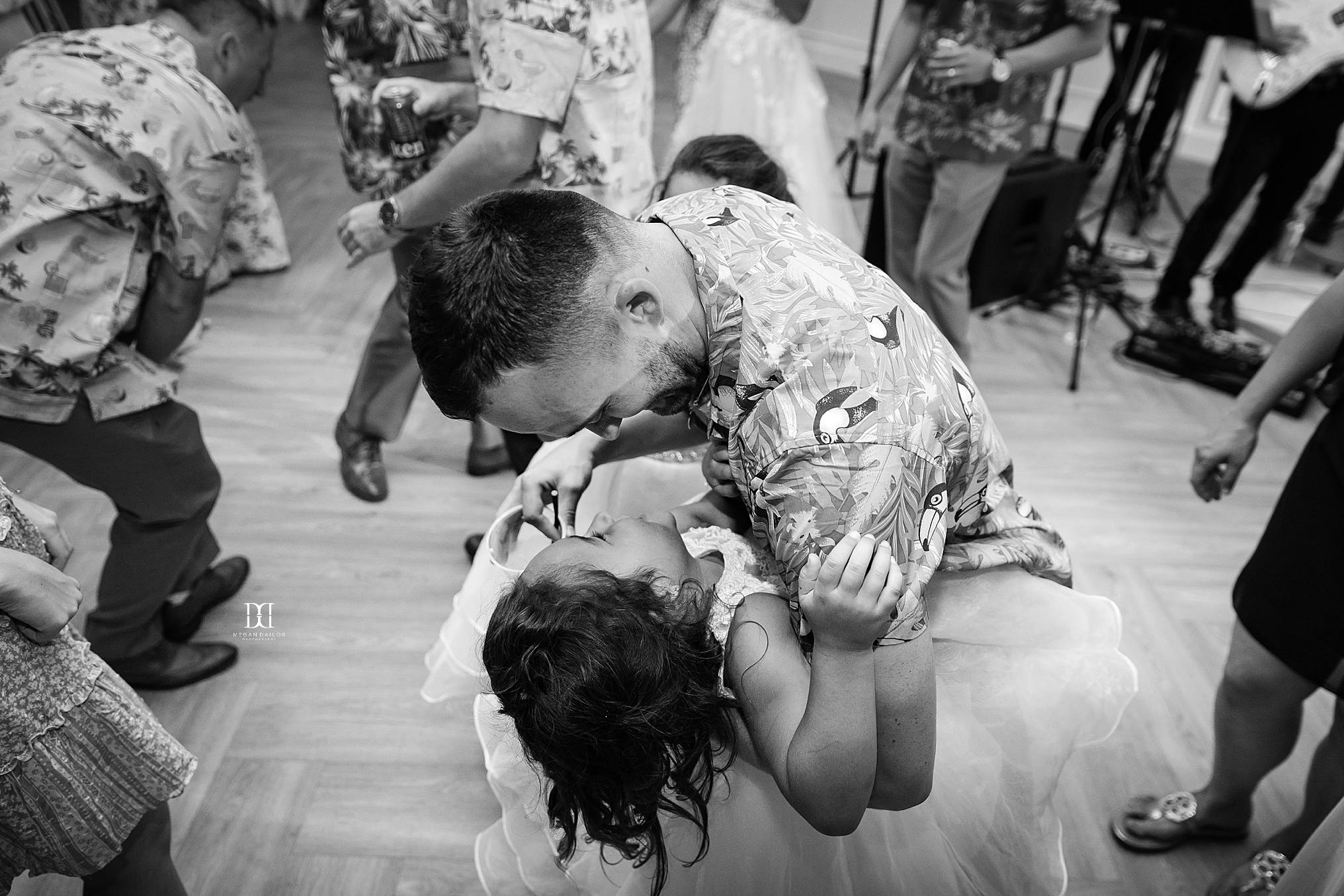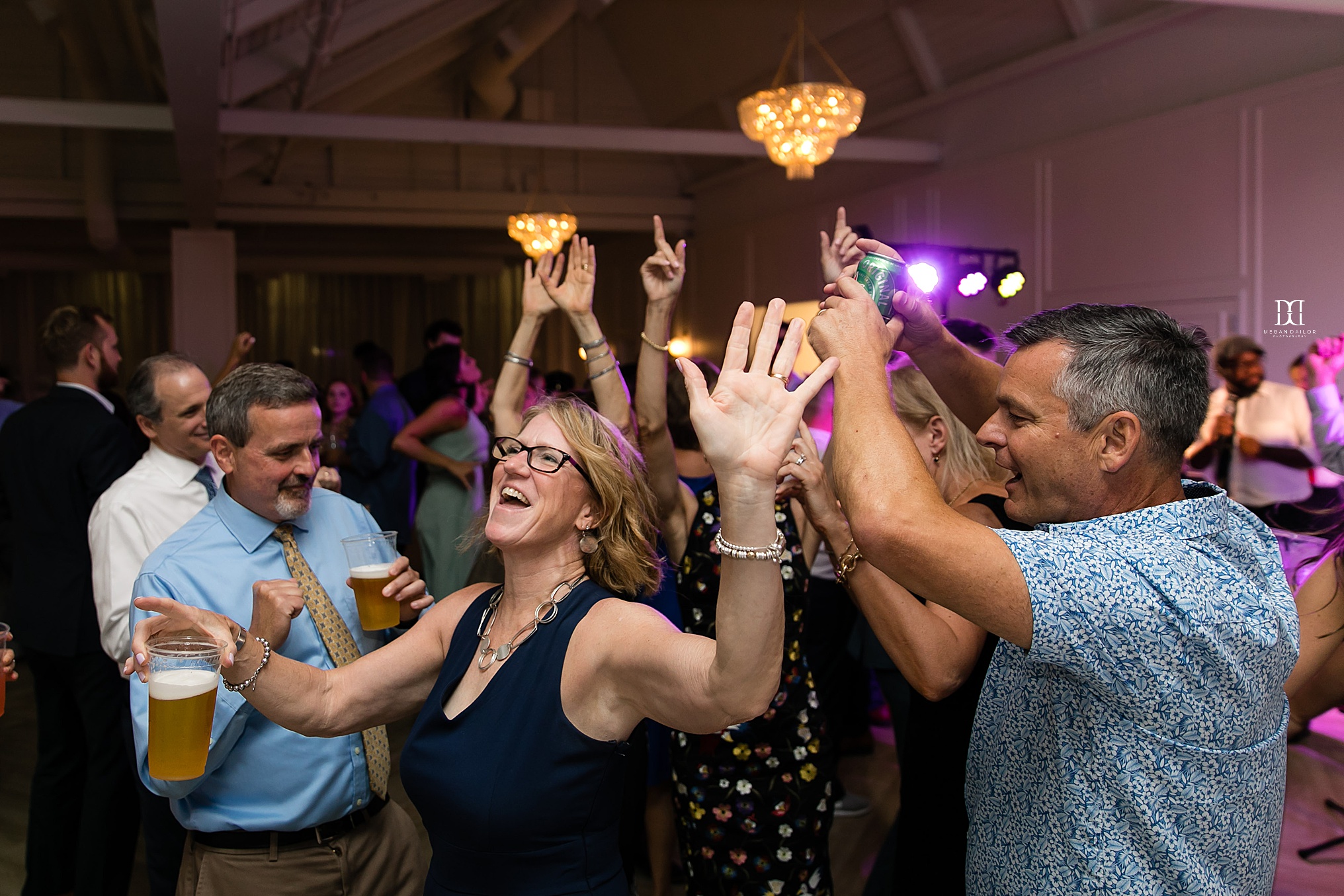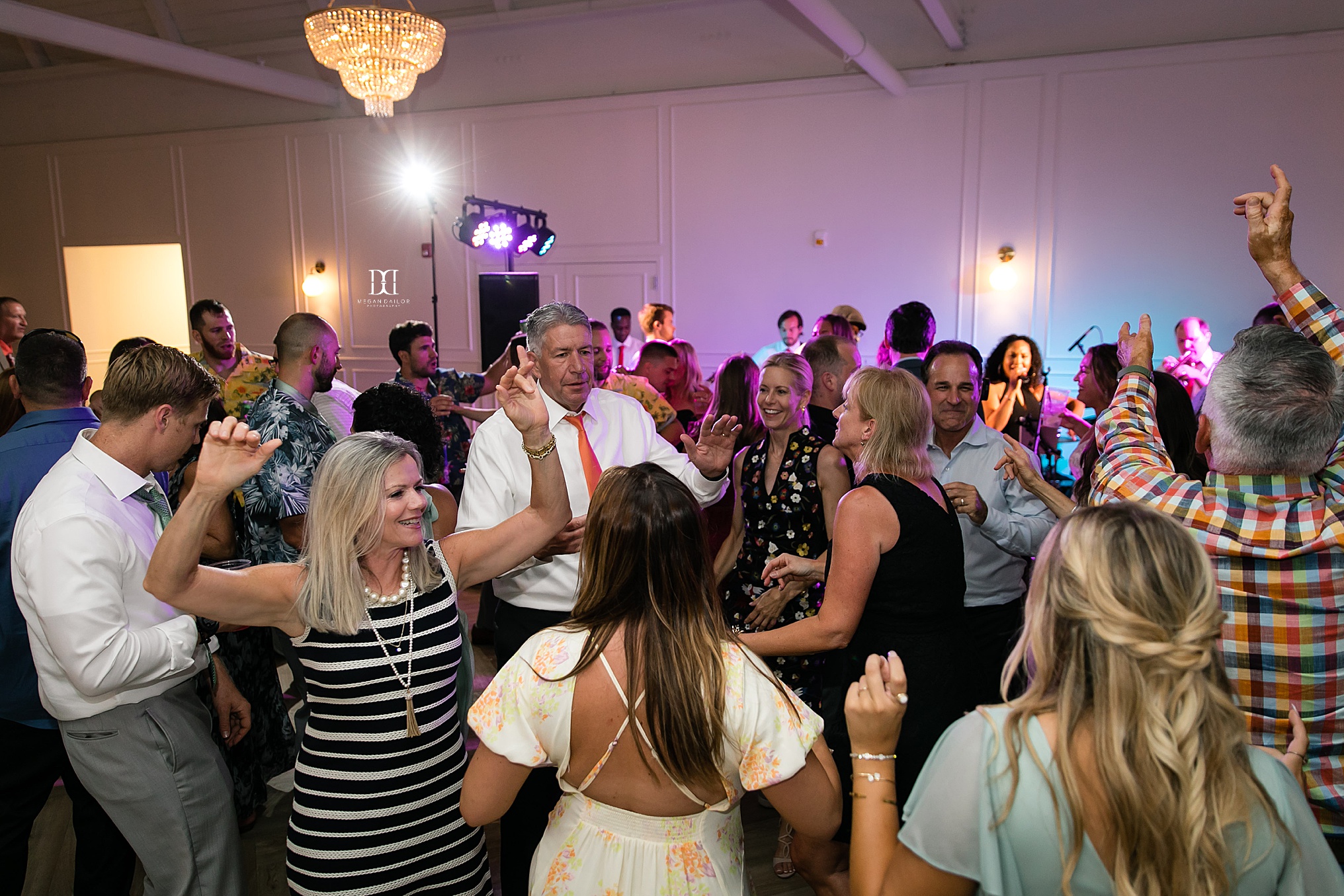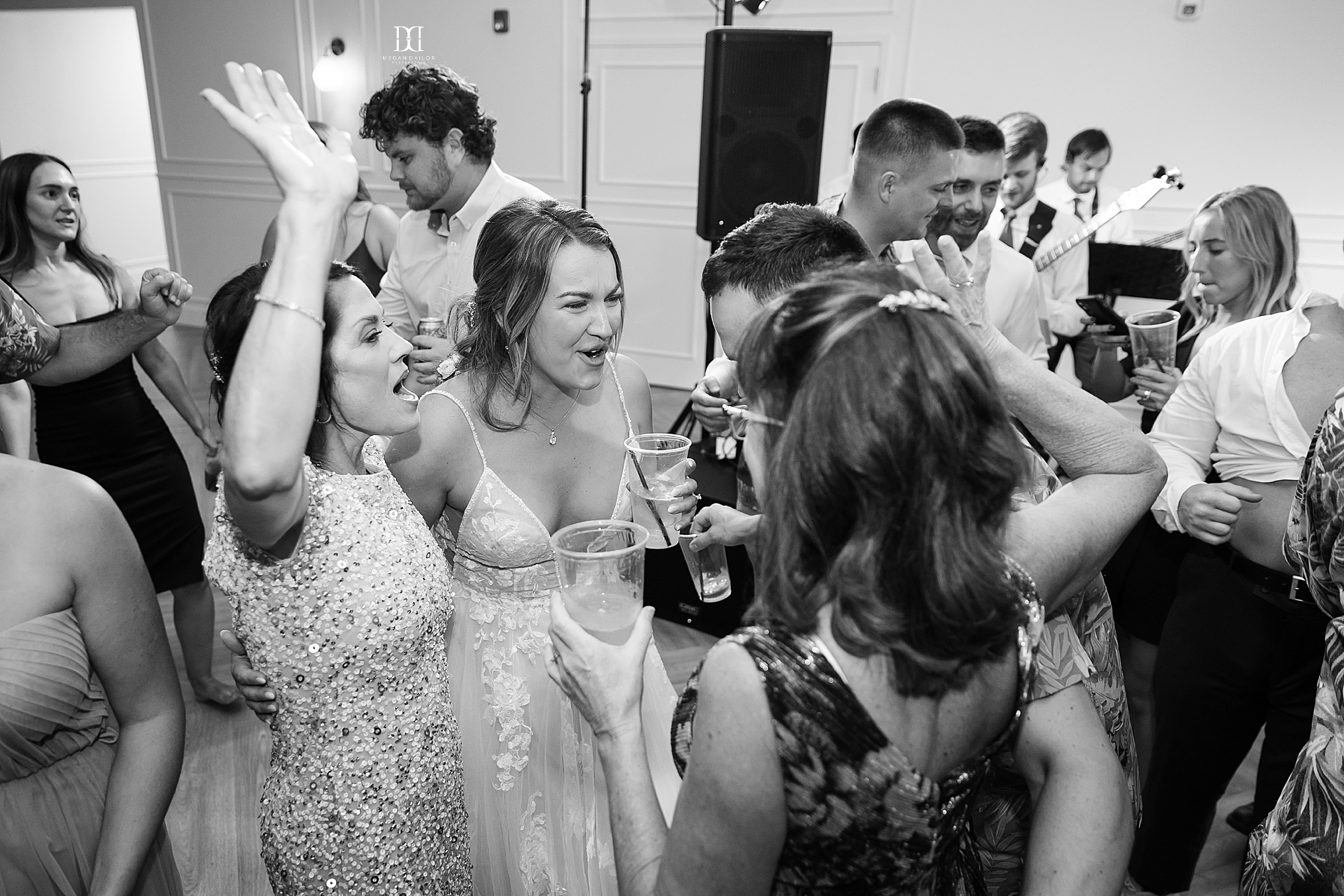 The patio at The Highline is such a lovely place to be. Even when it has been conquered by Bonnies ;D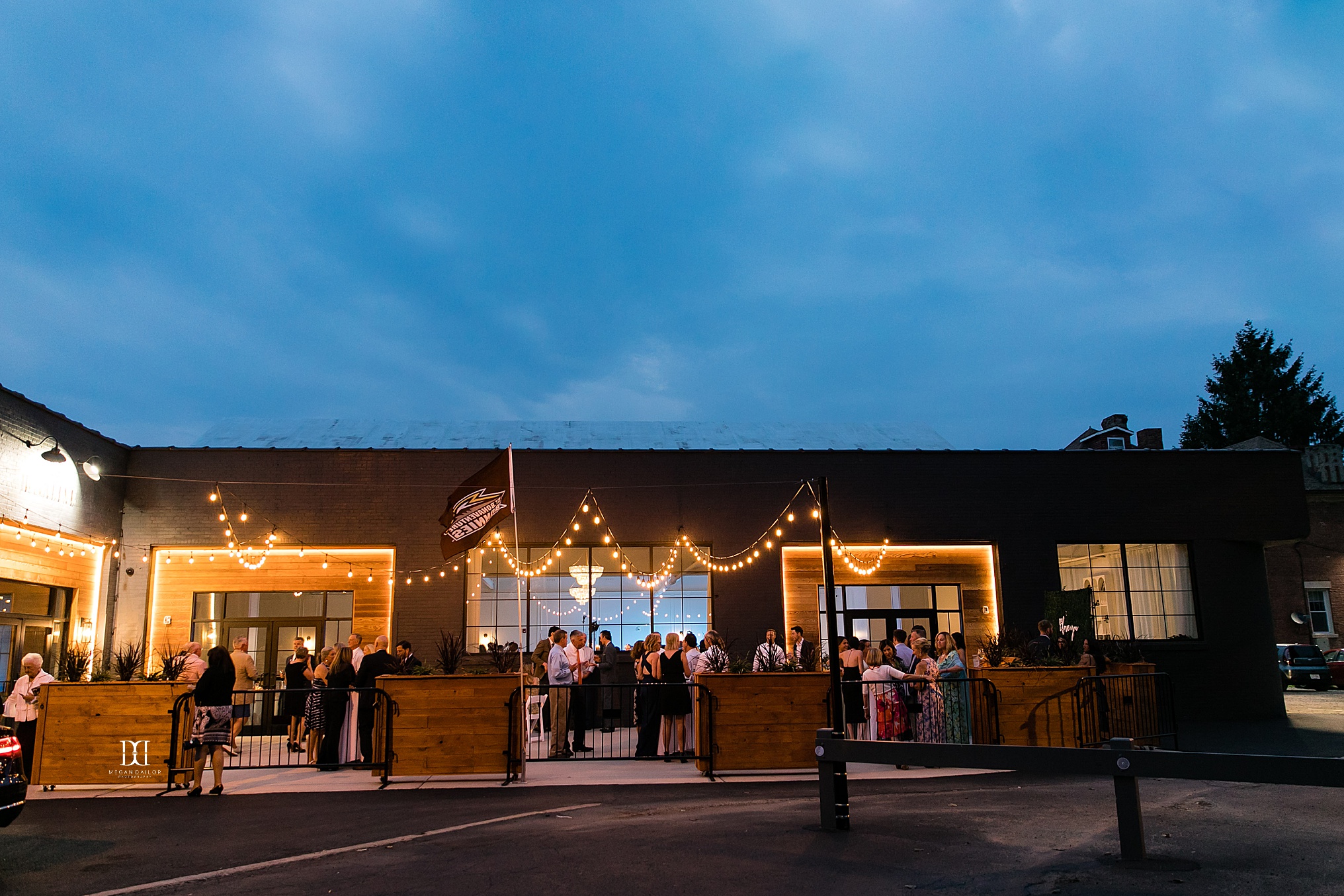 Congratulations Erin and Bret, you two are just the epitome of warmth and love and I'm so glad I got to photograph your Highline Rochester wedding.