Hotel Syracuse Wedding
When Kelly and Dan started dating everyone knew it was something special because of the way they talked about each other, the way they were together. It was just... right. The entire day was pretty perfect, and I am so glad I got to celebrate Kelly and Dan's gorgeous Hotel Syracuse Wedding with them!
Classic, beautiful bridal details. I had so much fun with the ladies in their gorgeous suite at the Hotel Syracuse.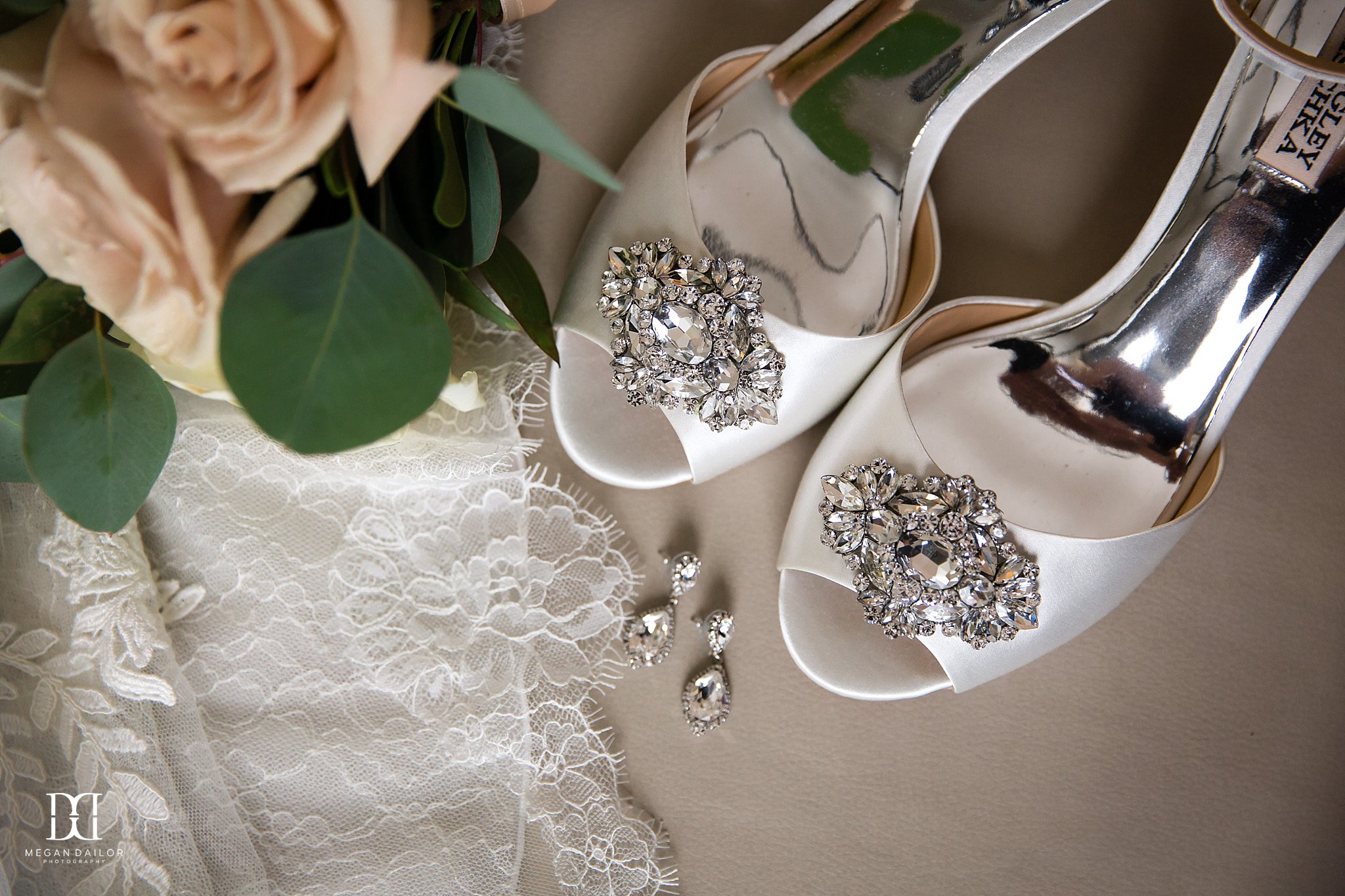 The mother of the bride and maid of honor were true button wizards as they worked on the back of Kelly's gown.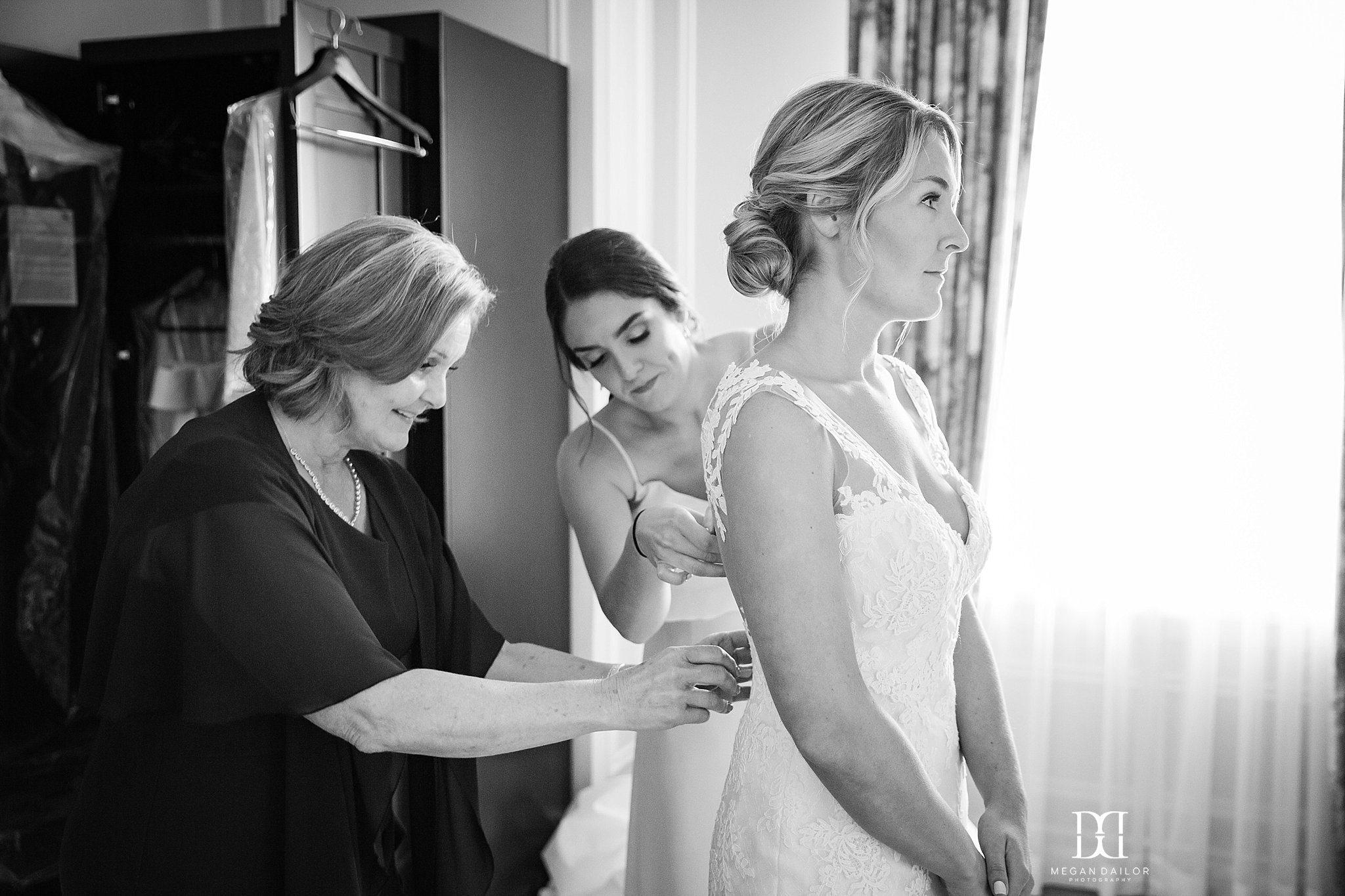 That hair (by Revive Salon!)... that dress... flawless.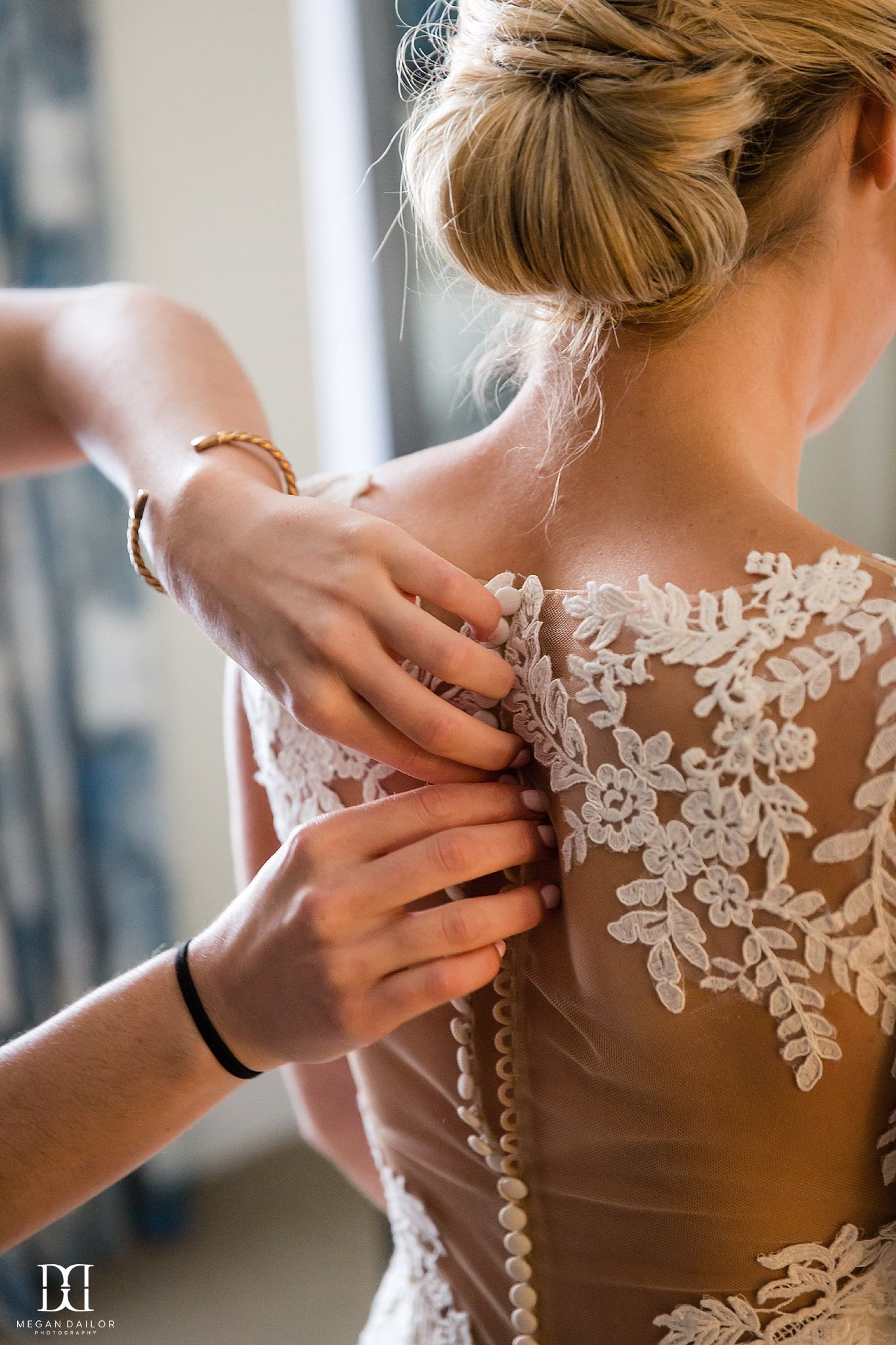 Kelly's reveal was so cute. Flower girl Paige and the bridesmiads were all so blown away by the stunning bride!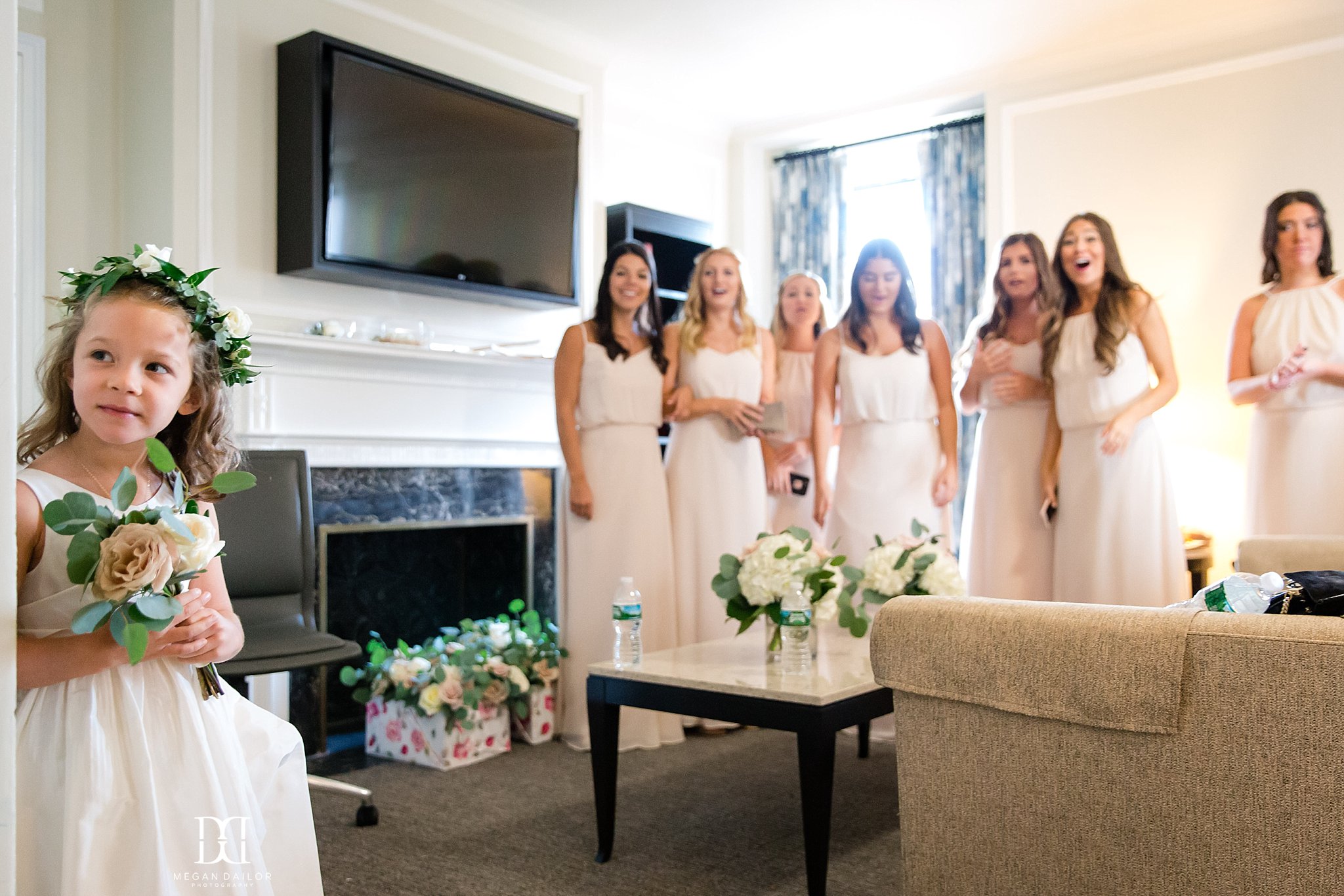 These reacts! Such a hilarious and wonderful group of friends, the suite was full of laughter and tears all morning.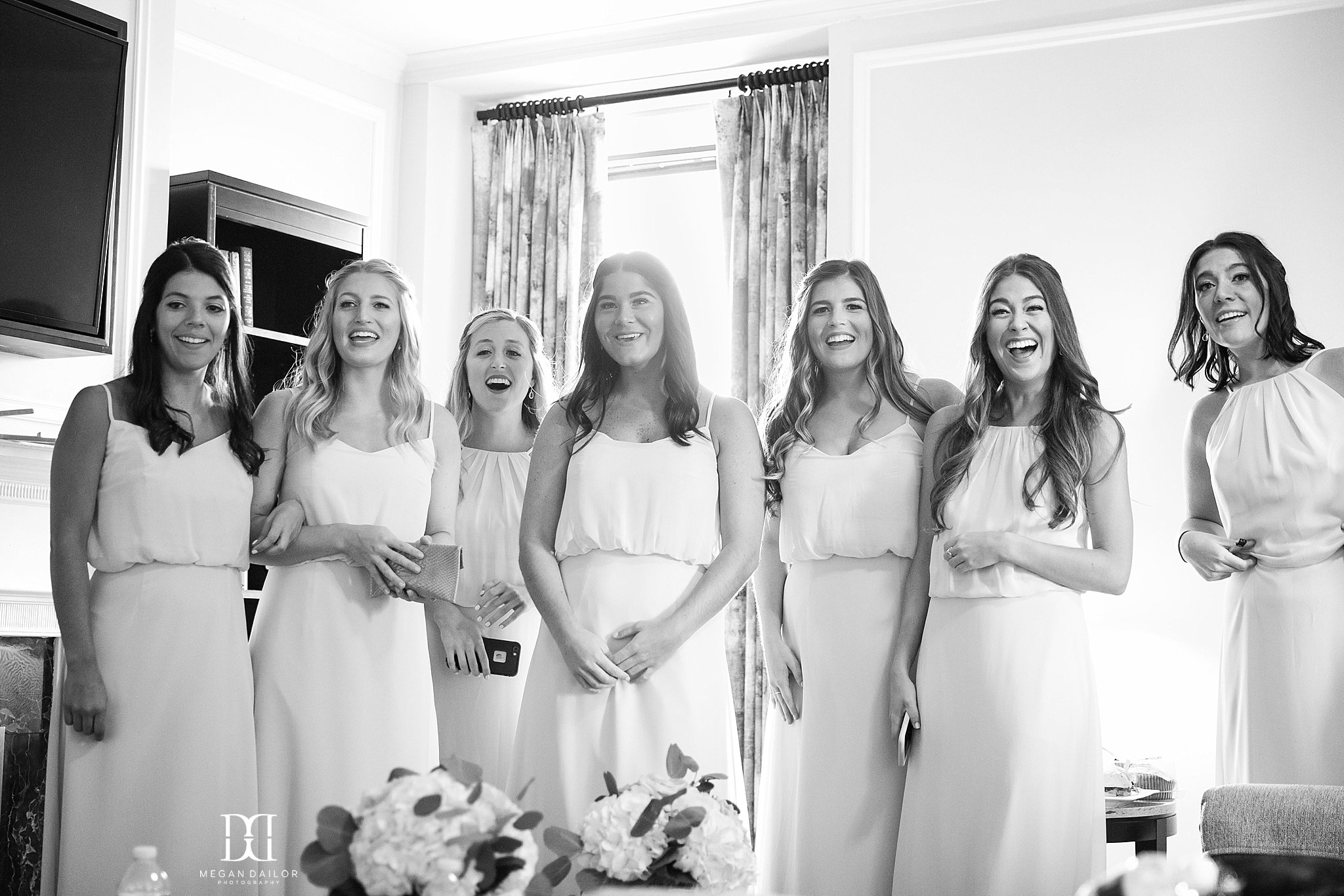 A sweet moment between Kelly and her mom before the craziness begins!

Breathtaking bride.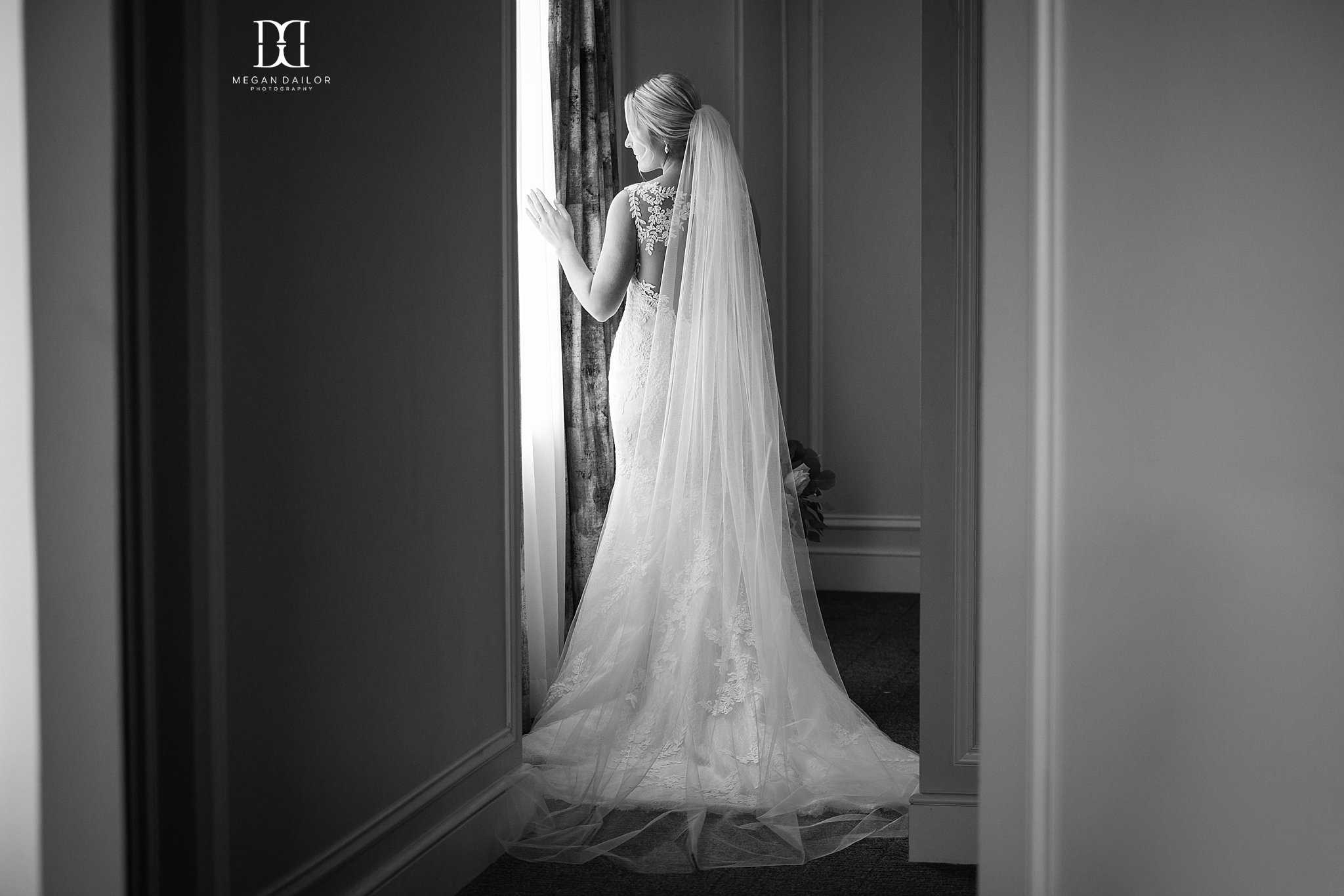 Paige and Nora were such perfect flower girls.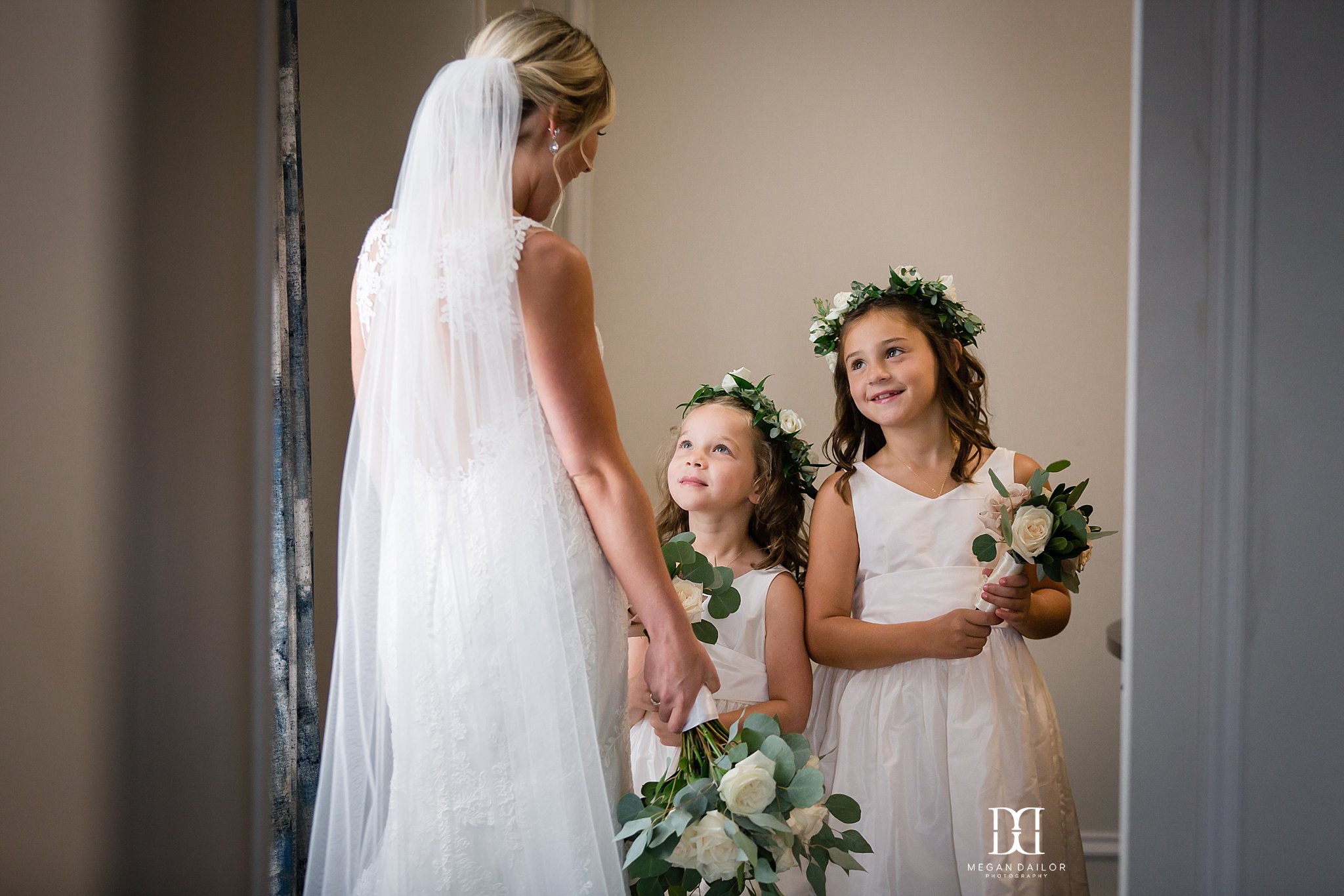 Dan's expression when Kelly started walknig down the aisle was priceless. He was so happy!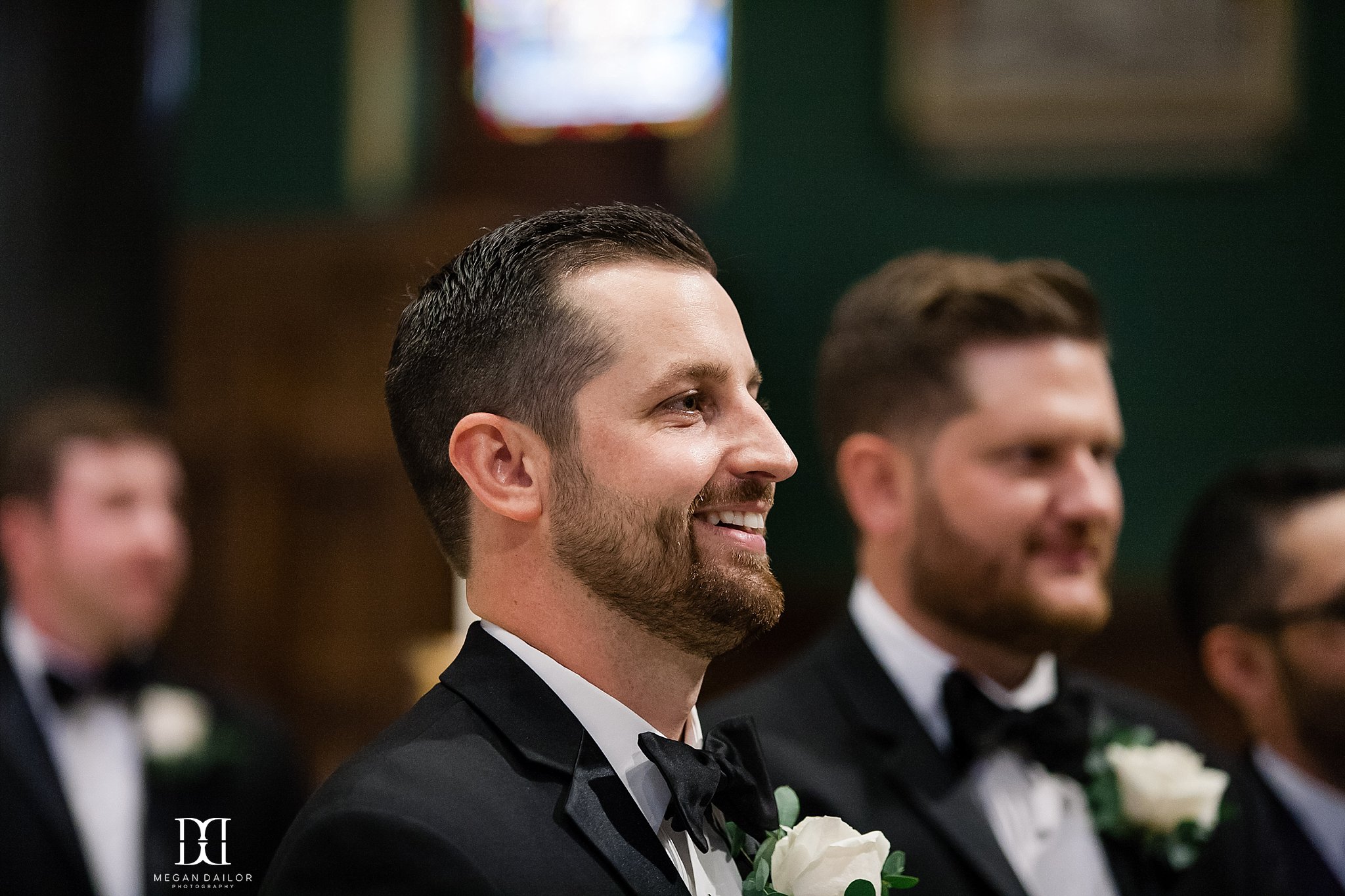 The cutest! Fathers and daughters <3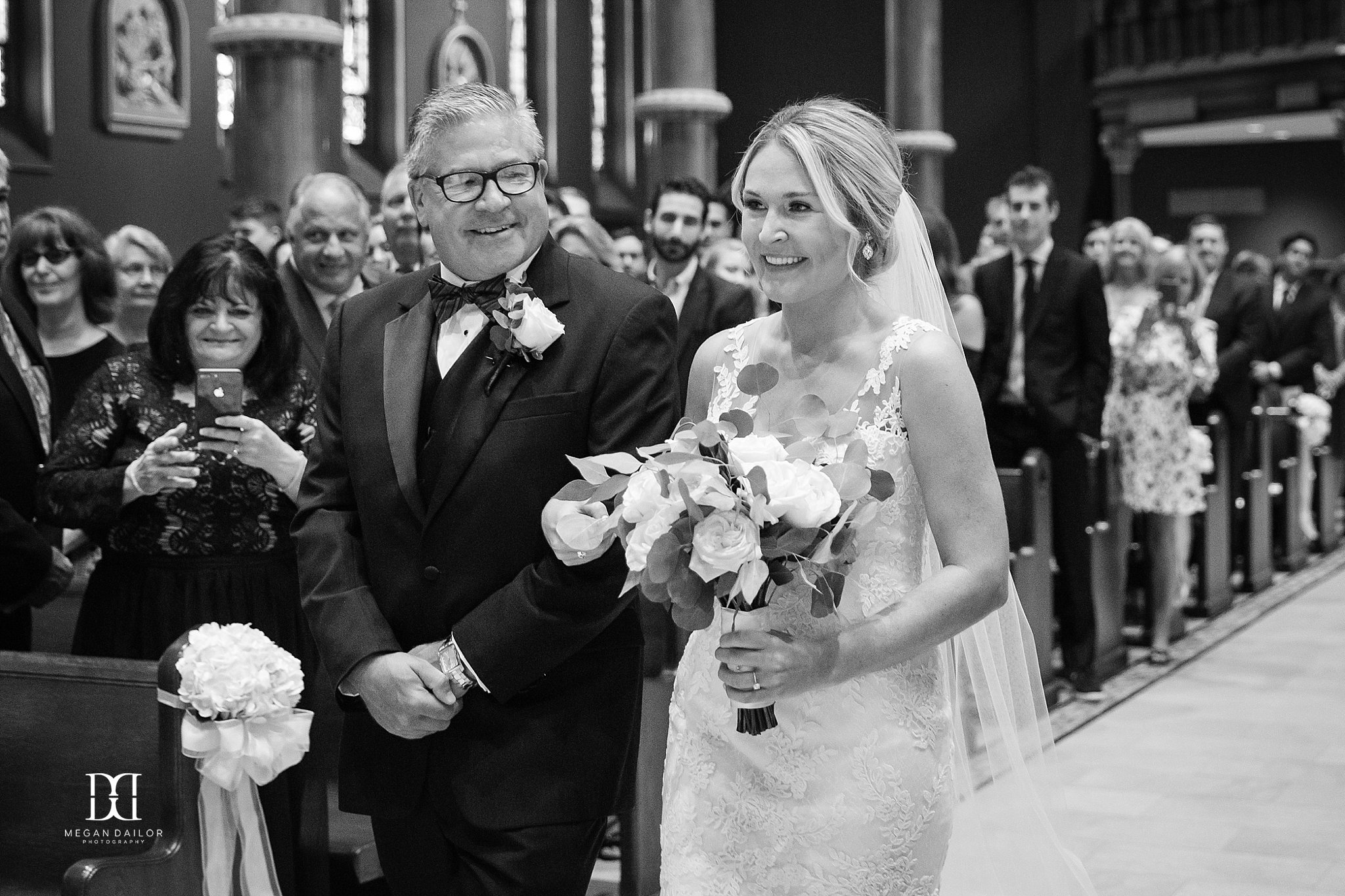 Just a little Father of the Bride ninja action to get around the veil 😀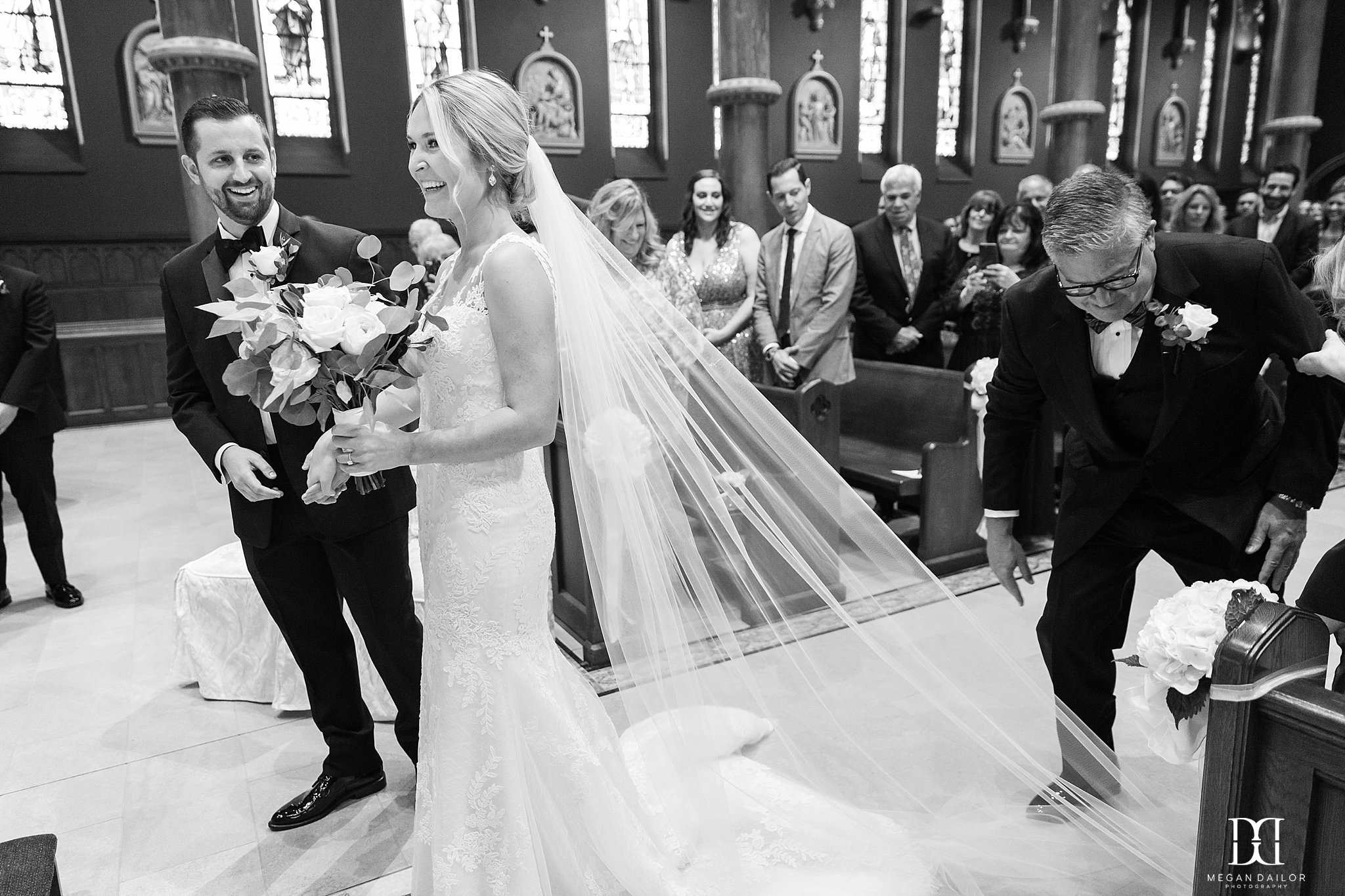 Cathedral of the Immaculate Conception is so gorgeous.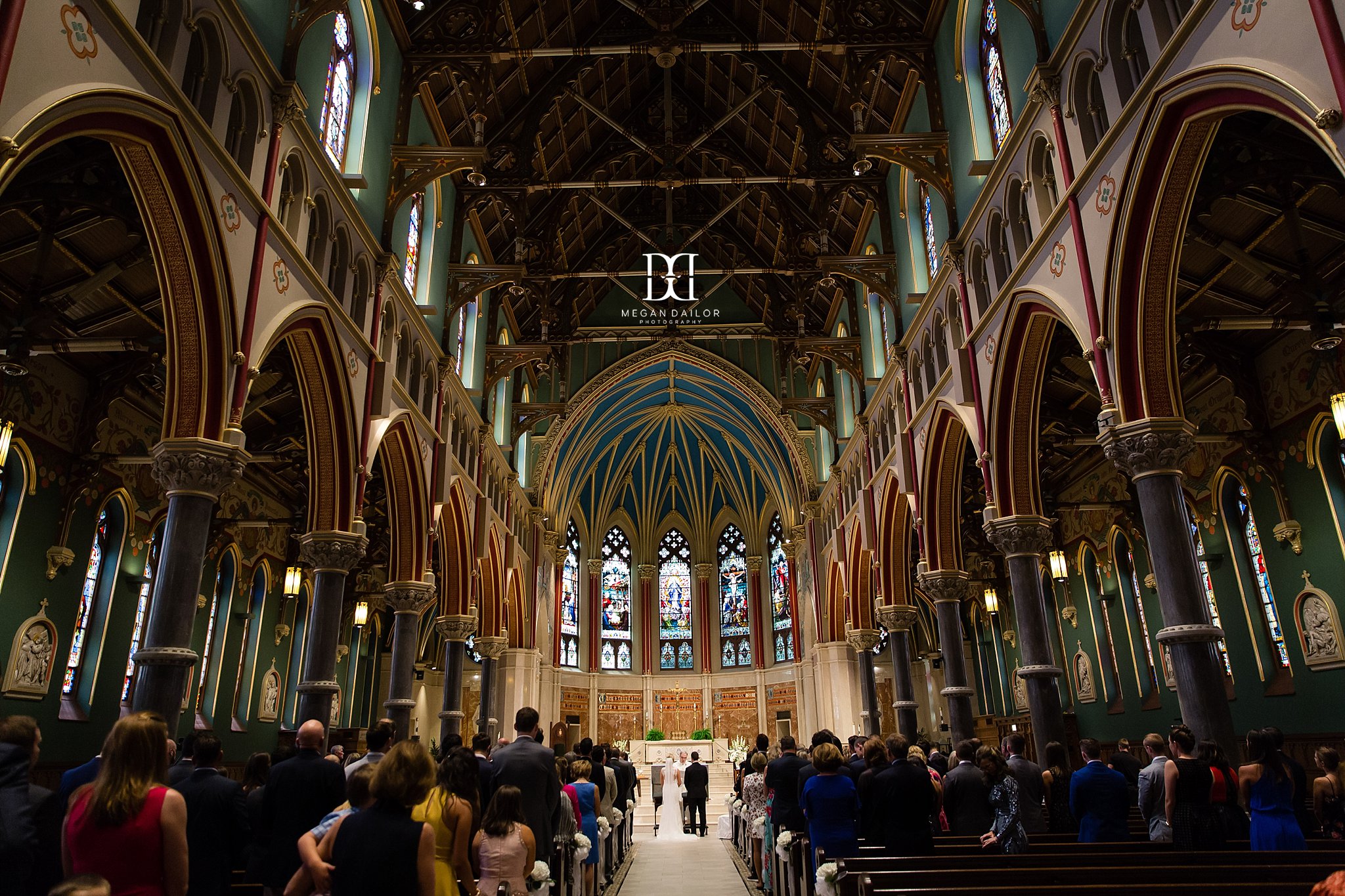 These two... this is the golden ticket here.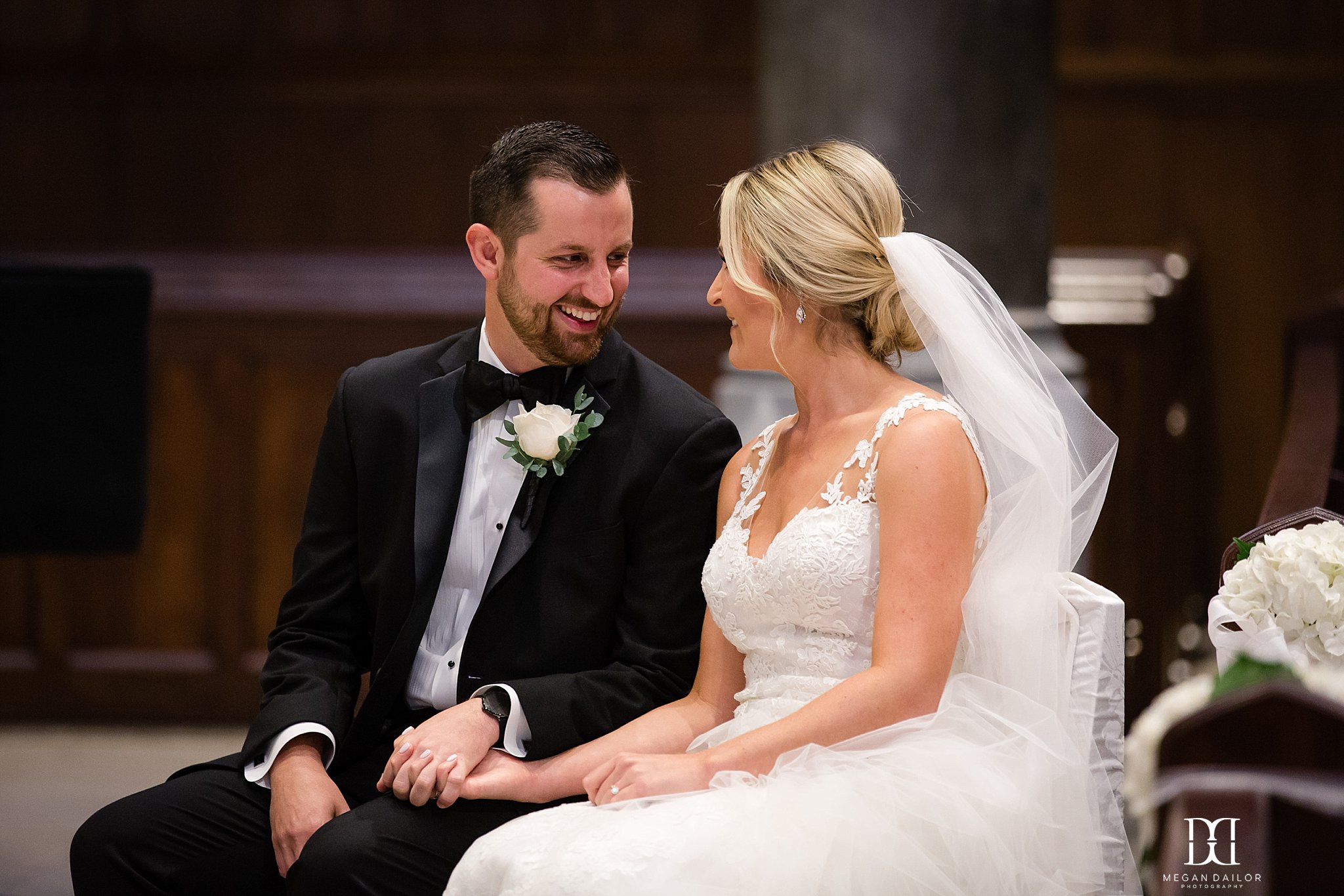 Being a flower girl is hard work!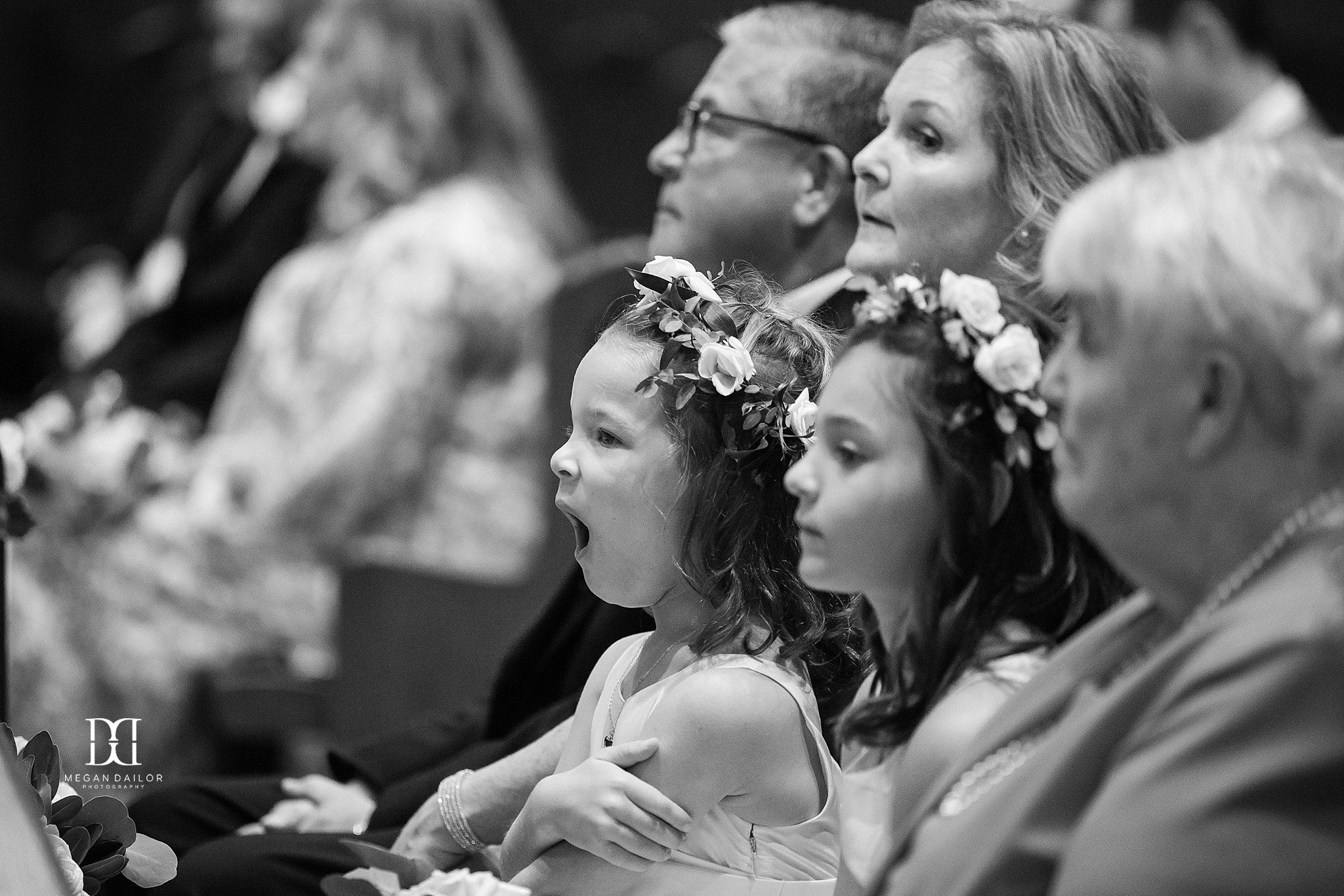 The groomsmen were 100% plotting something. 99% chance it had to do with beer.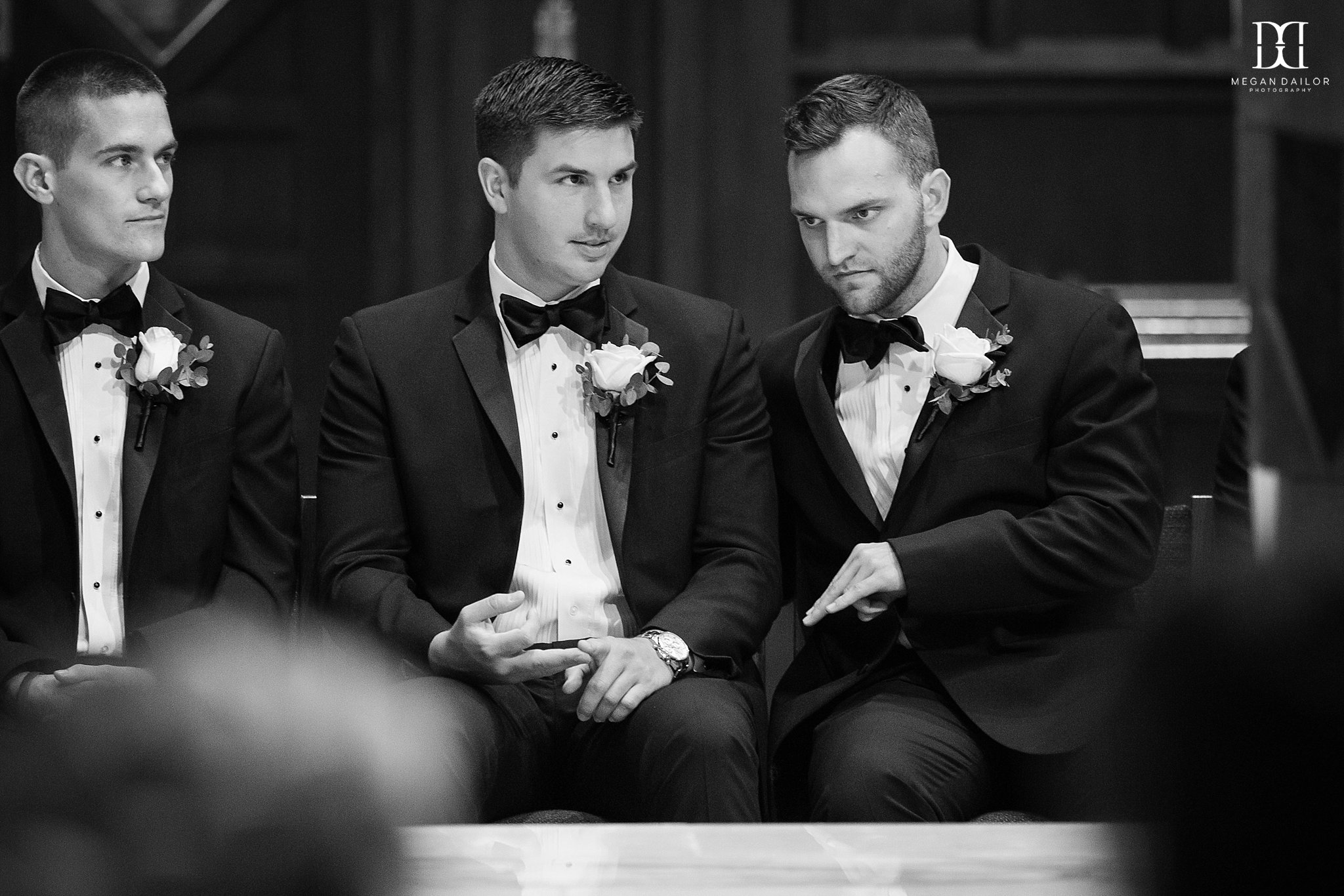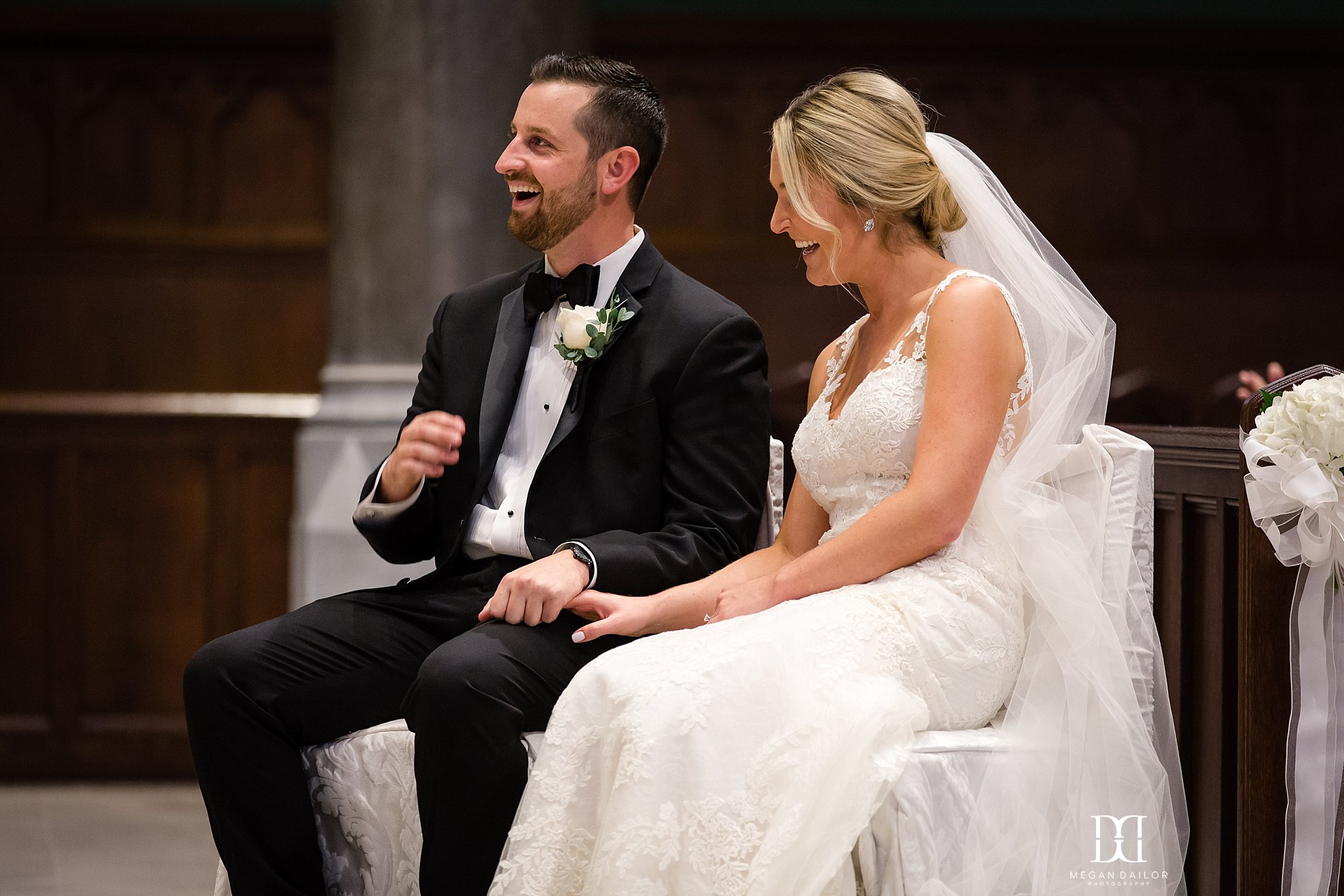 That smile... it's such a privilege to spend such a happy day with my couples!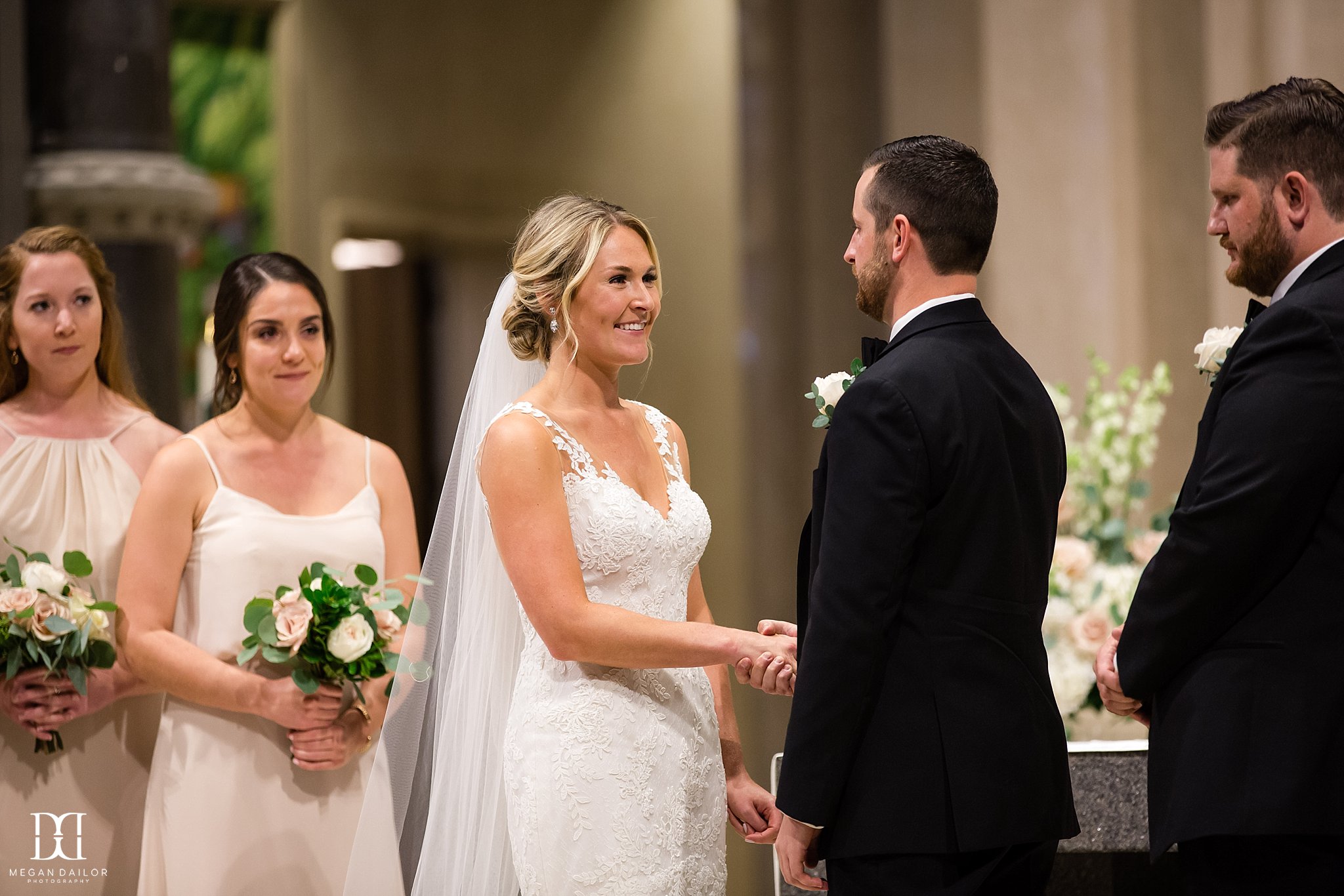 They have the most fun together. All the time.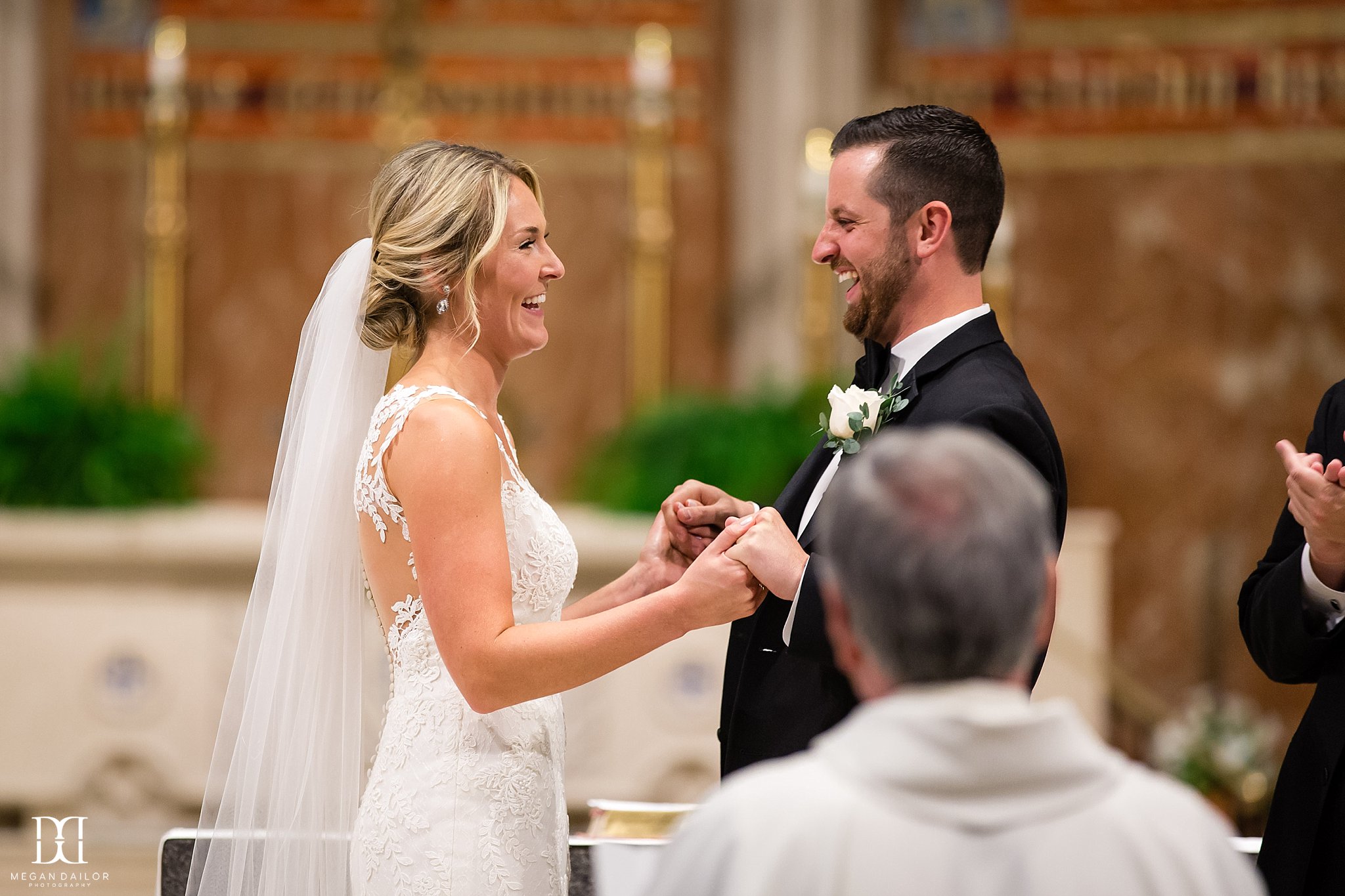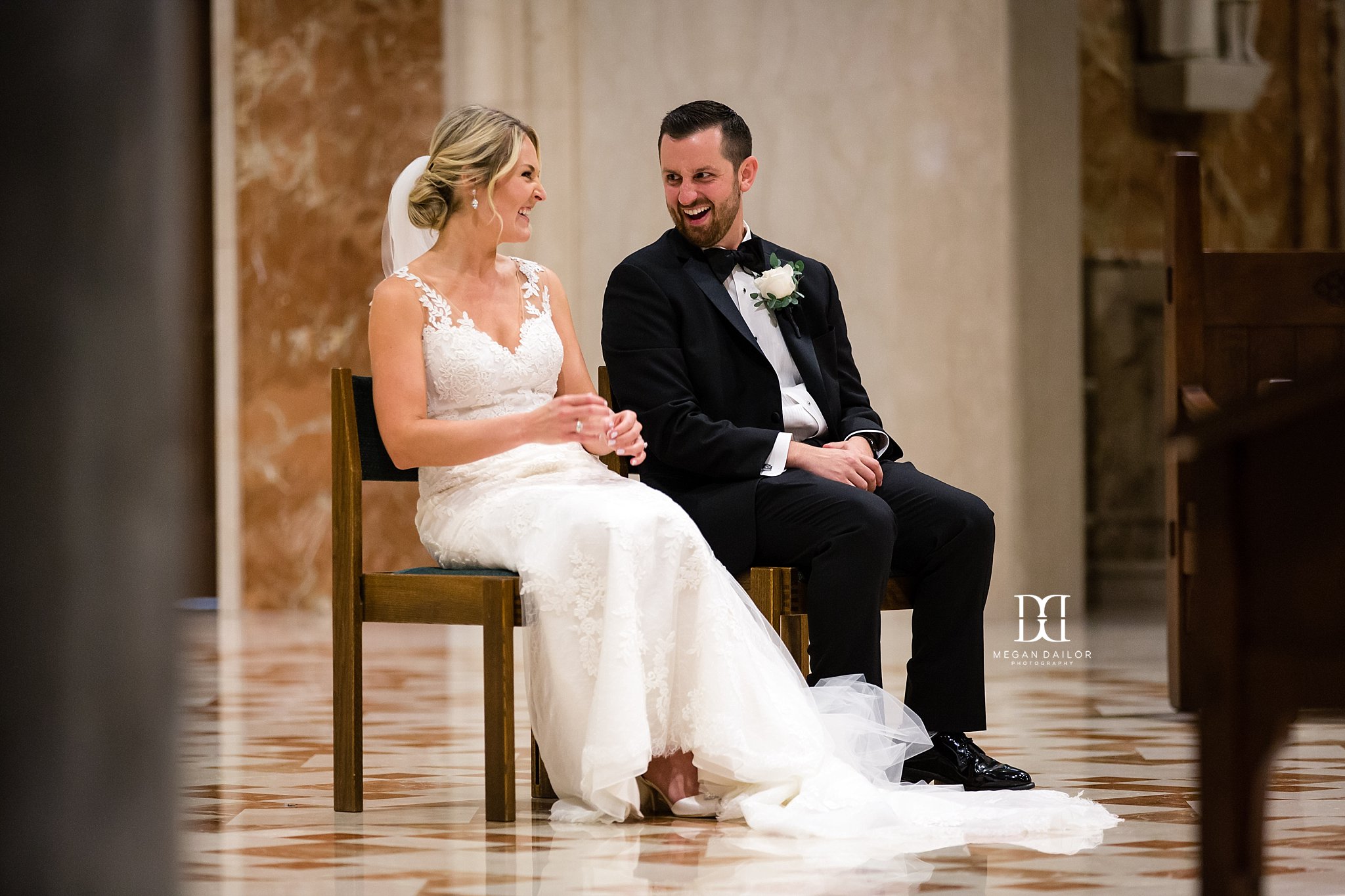 Hooray for the newly minted Mr and Mrs Giorno!

So many beautiful photo ops around the cathedral, this family is so adorable!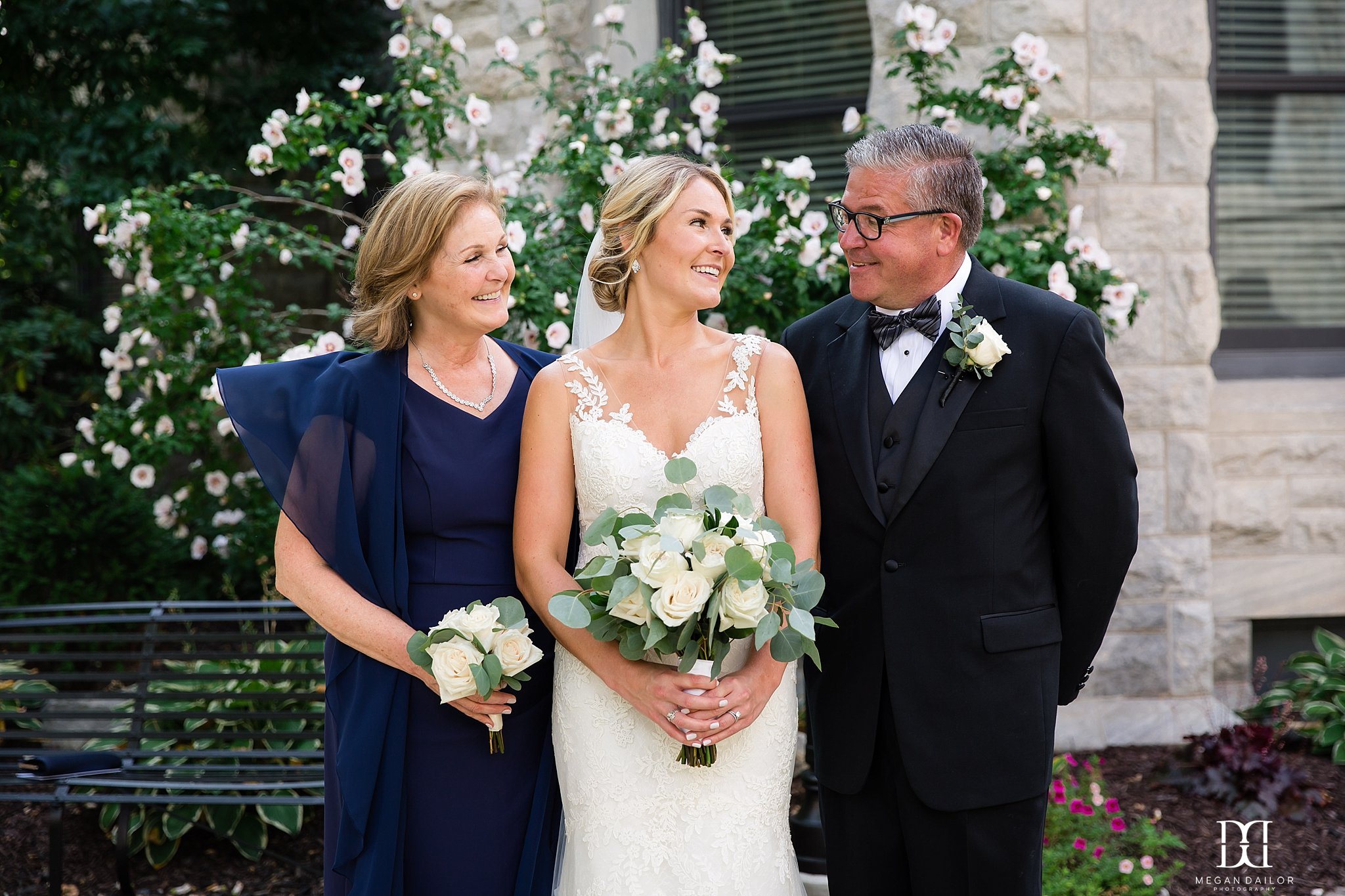 This wedding party... SUCH a blast to work with. I love their enthusiasm for Kelly and Dan.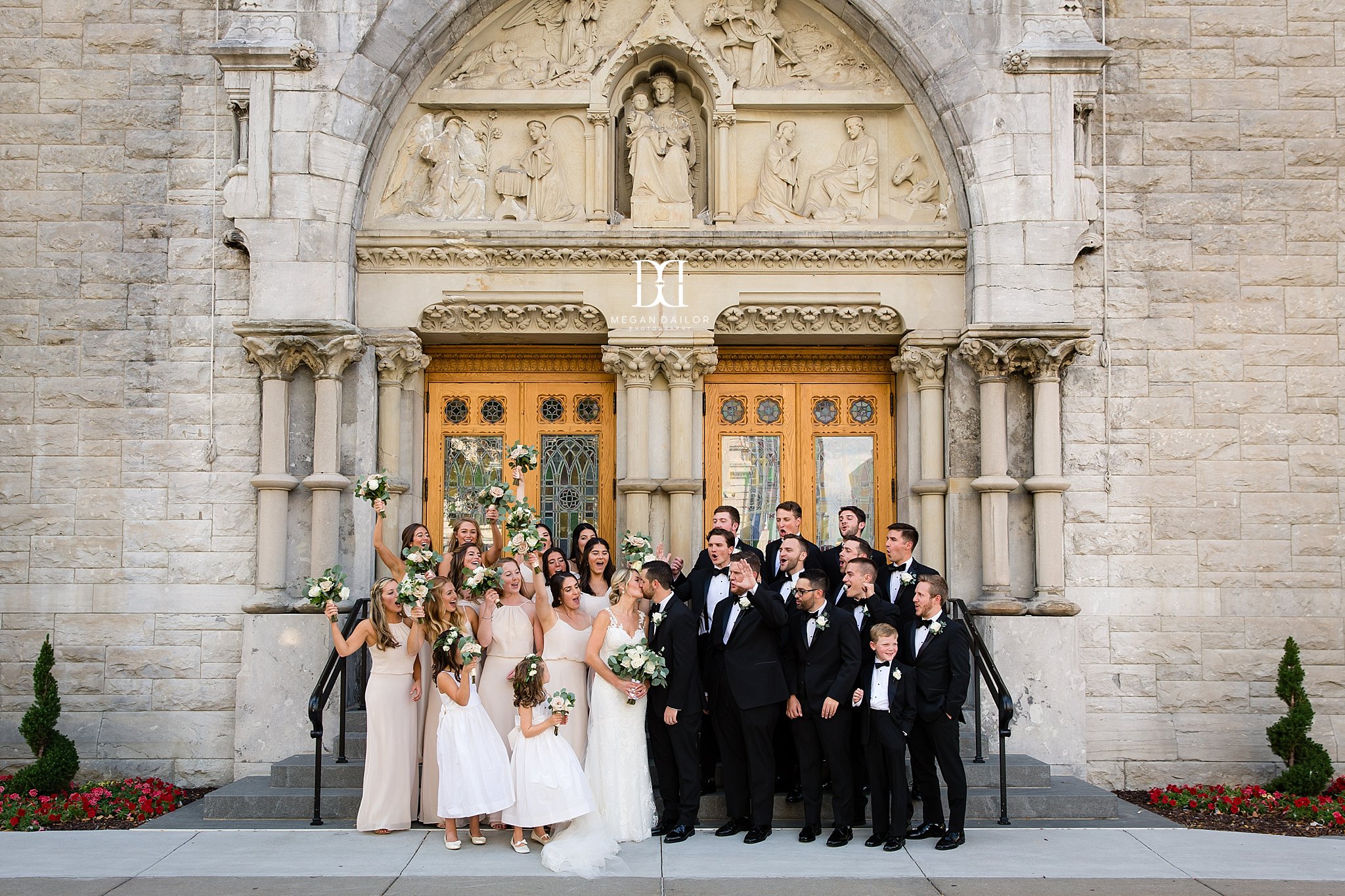 "Hey guys, want to get on the trolley and start drinking?"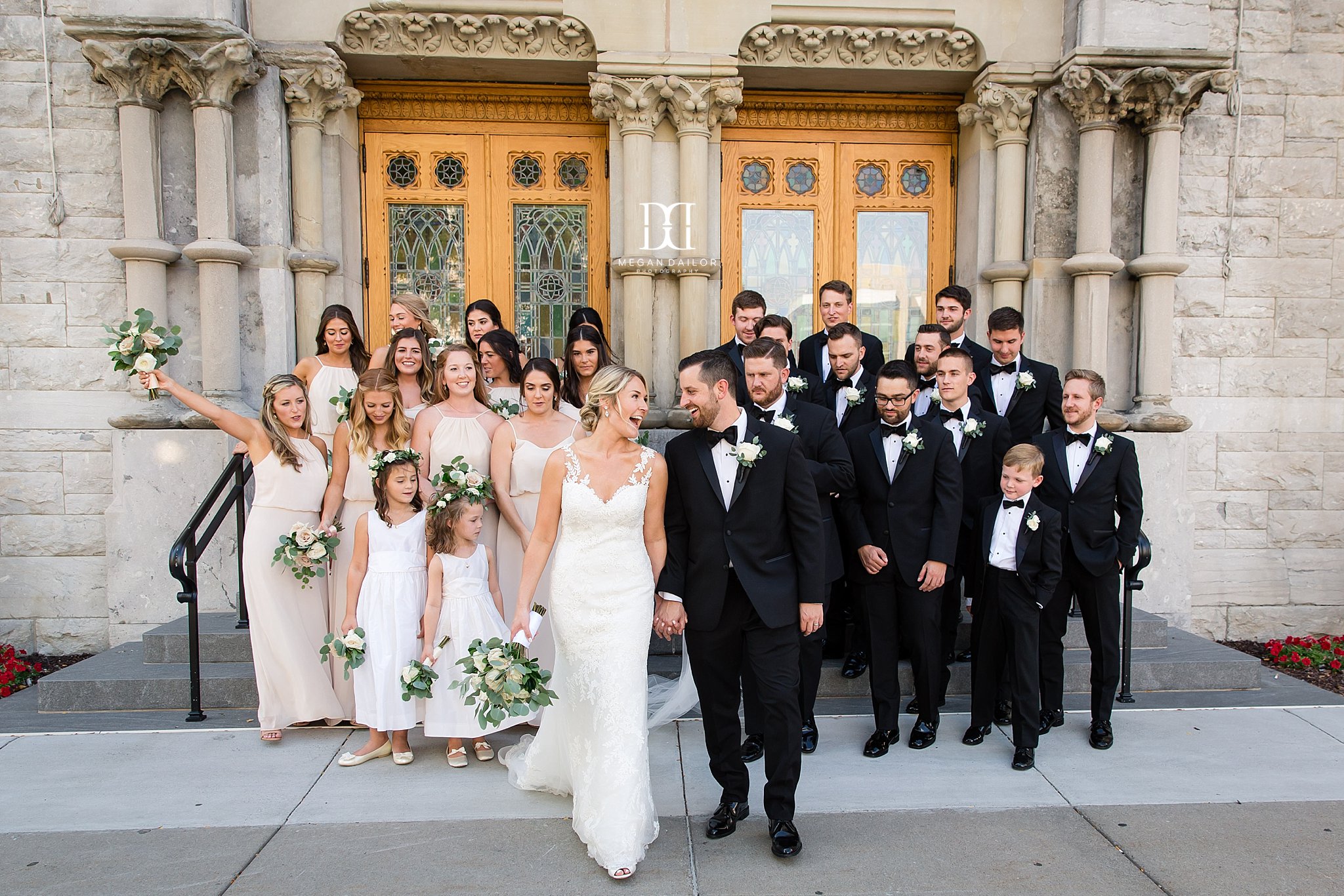 Sunshine and true love.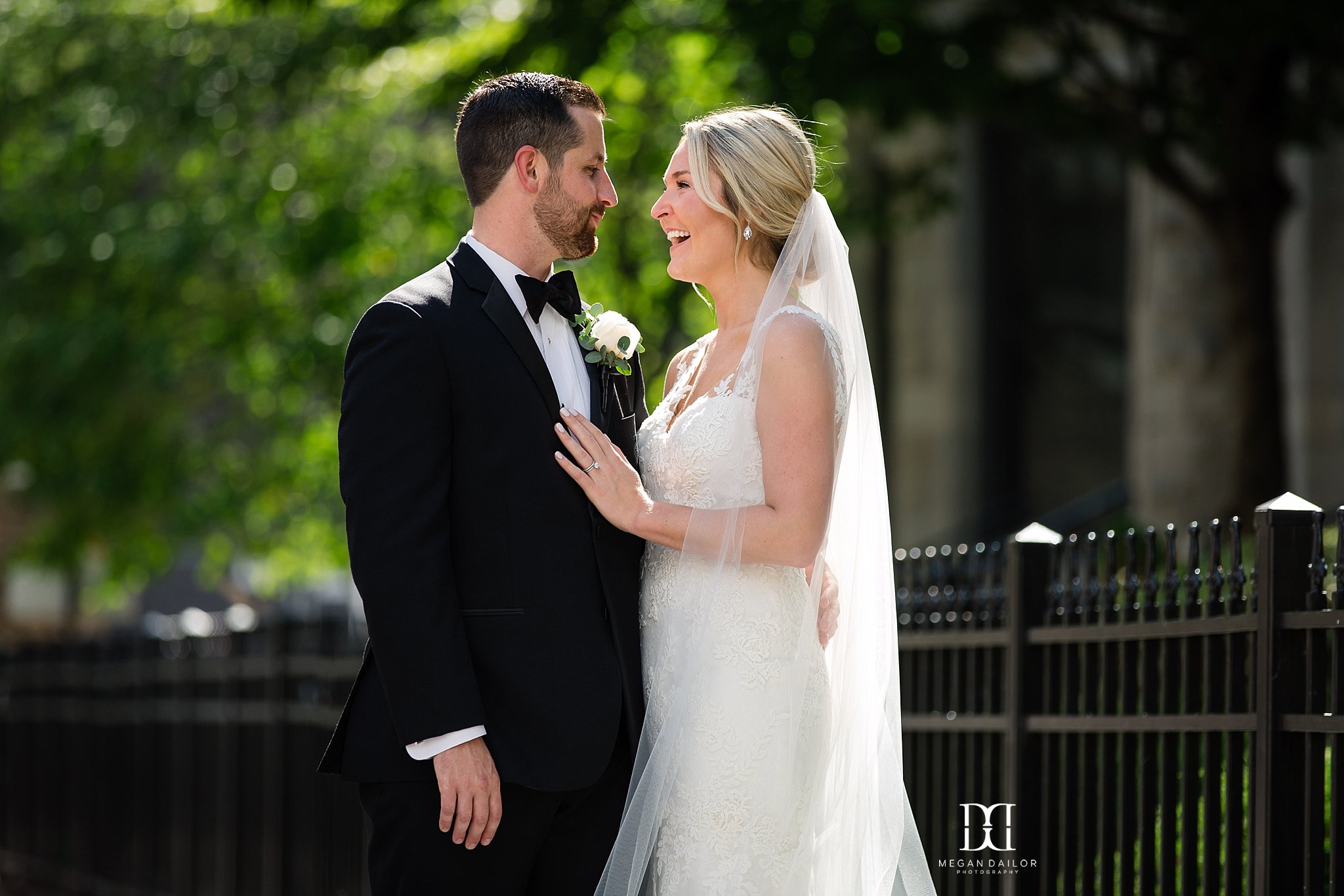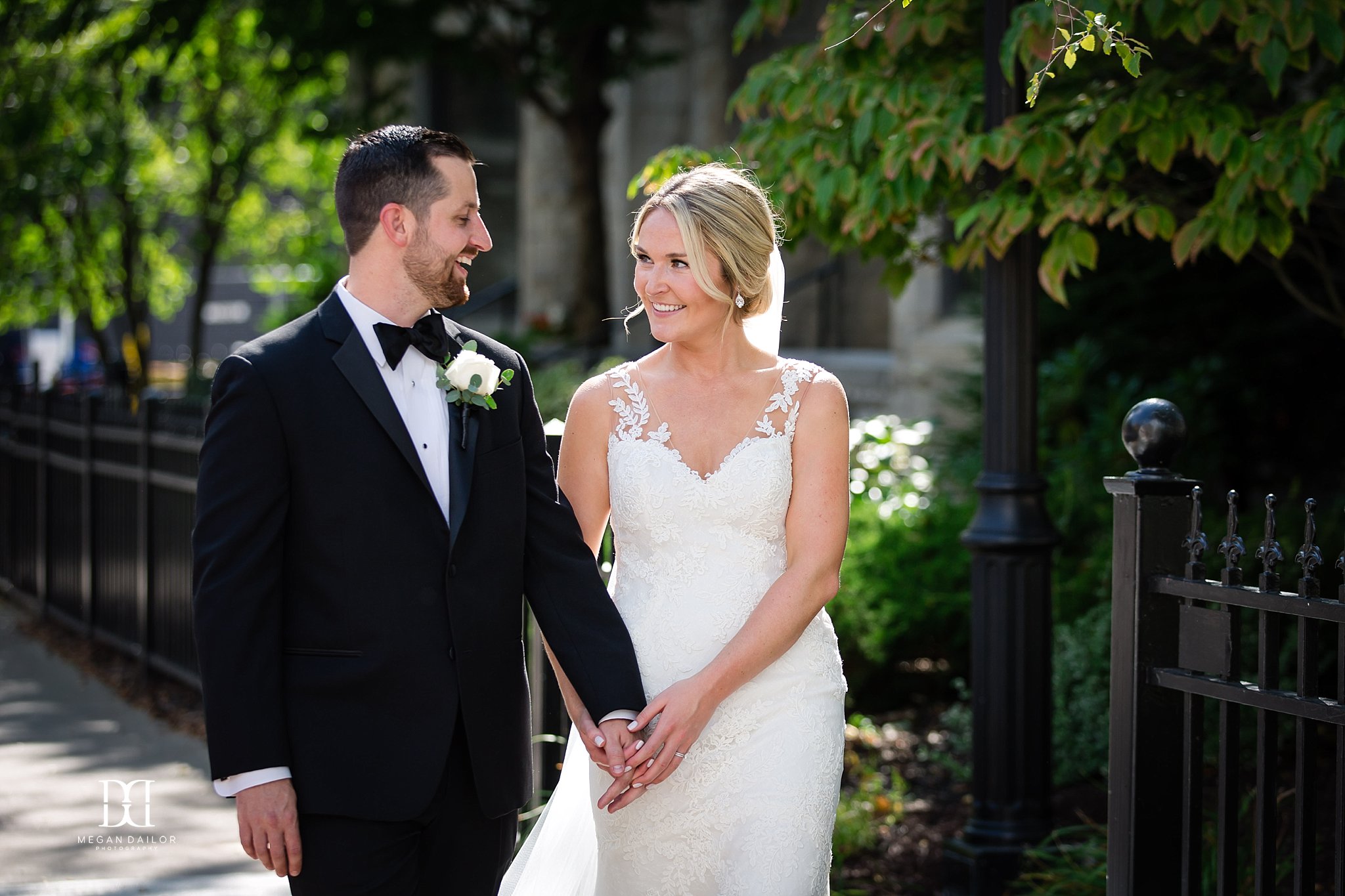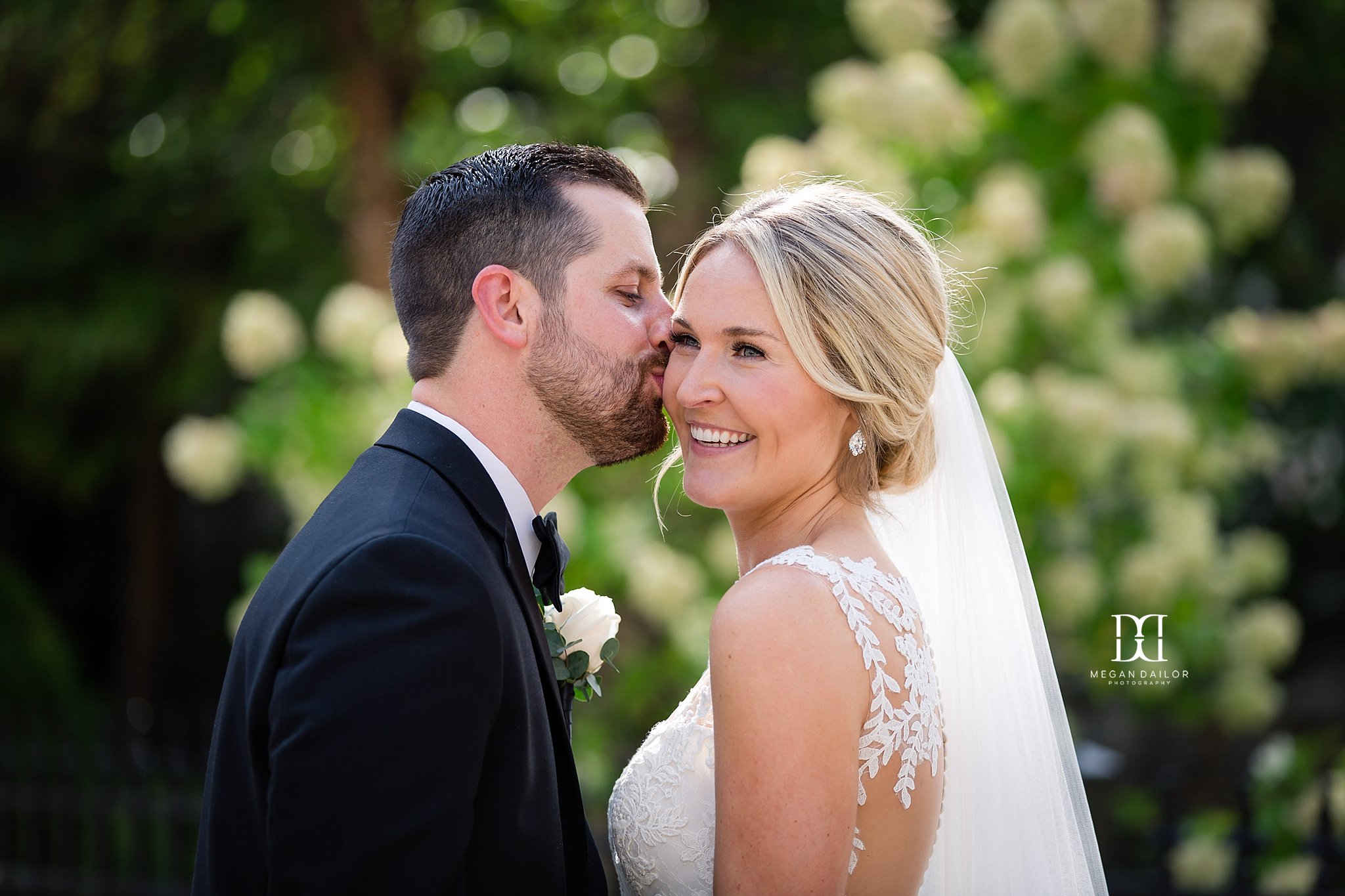 Glam AF!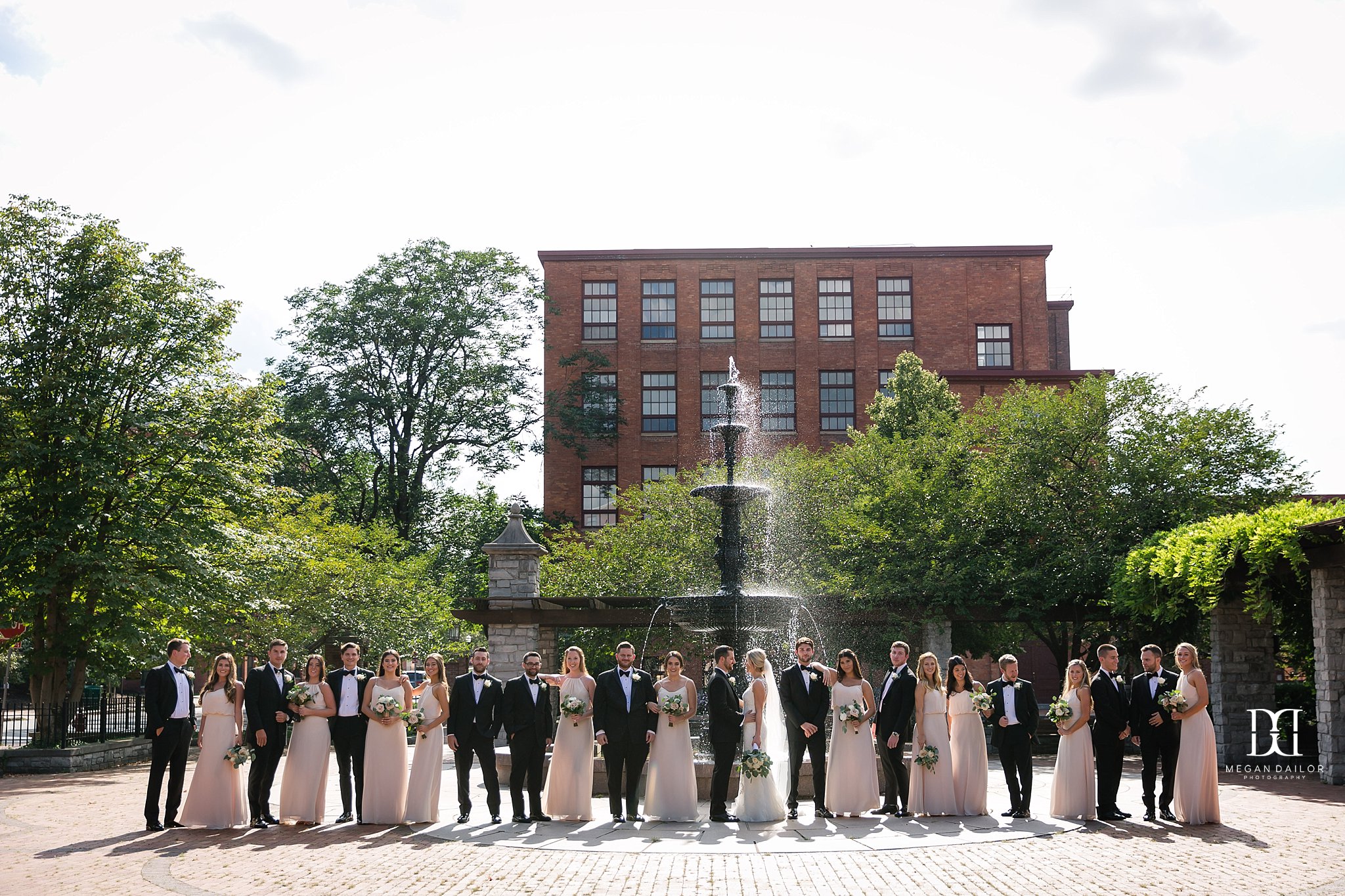 So, there were a LOT of bee fights at Franklin Square, I could not stop laughing at how much arm flailing was going on. Dylan was like 3 seconds from conjuring up eye lasers here, I think, but the bee knew he was outgunned.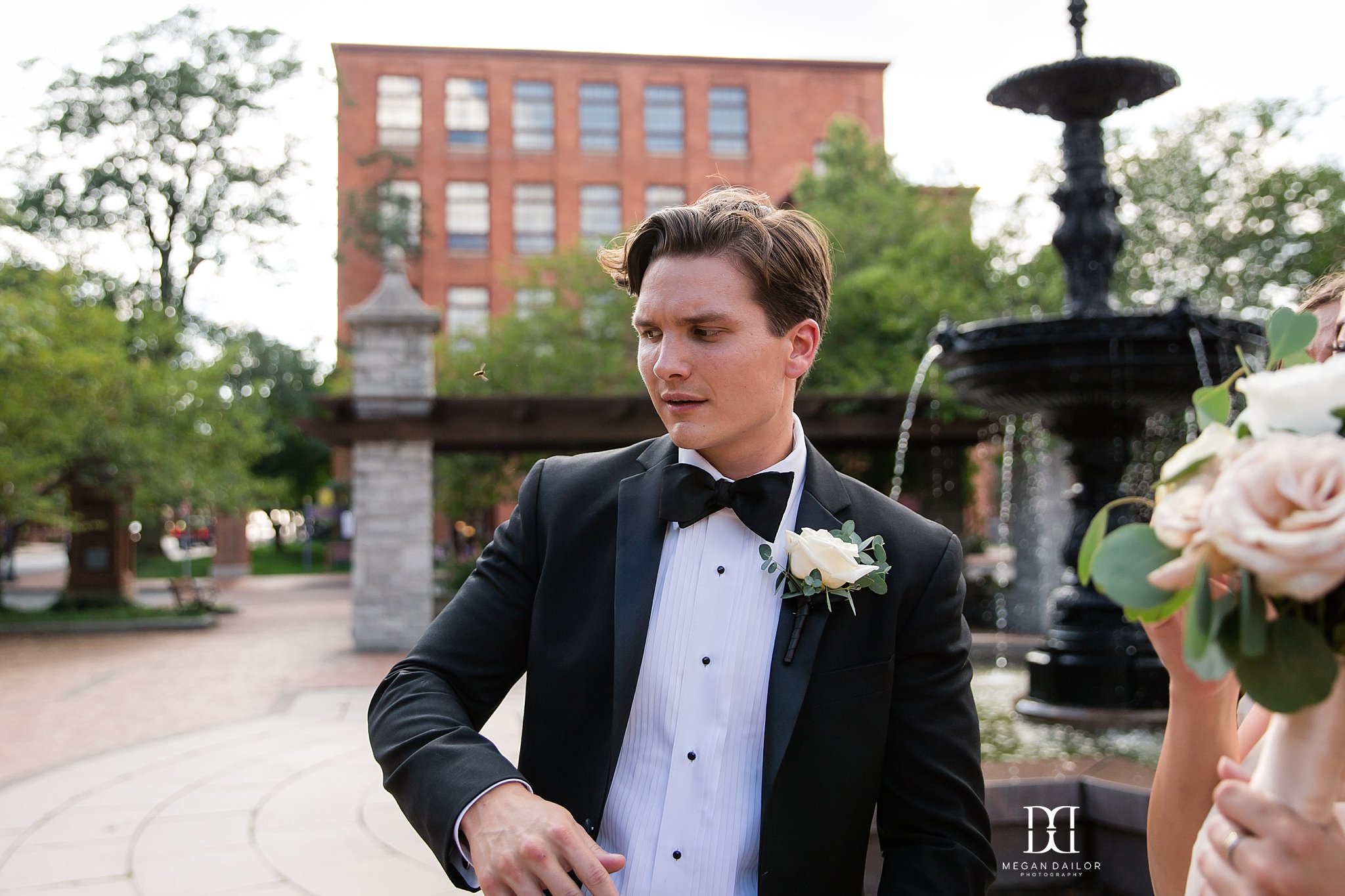 Gorgeous bride squad!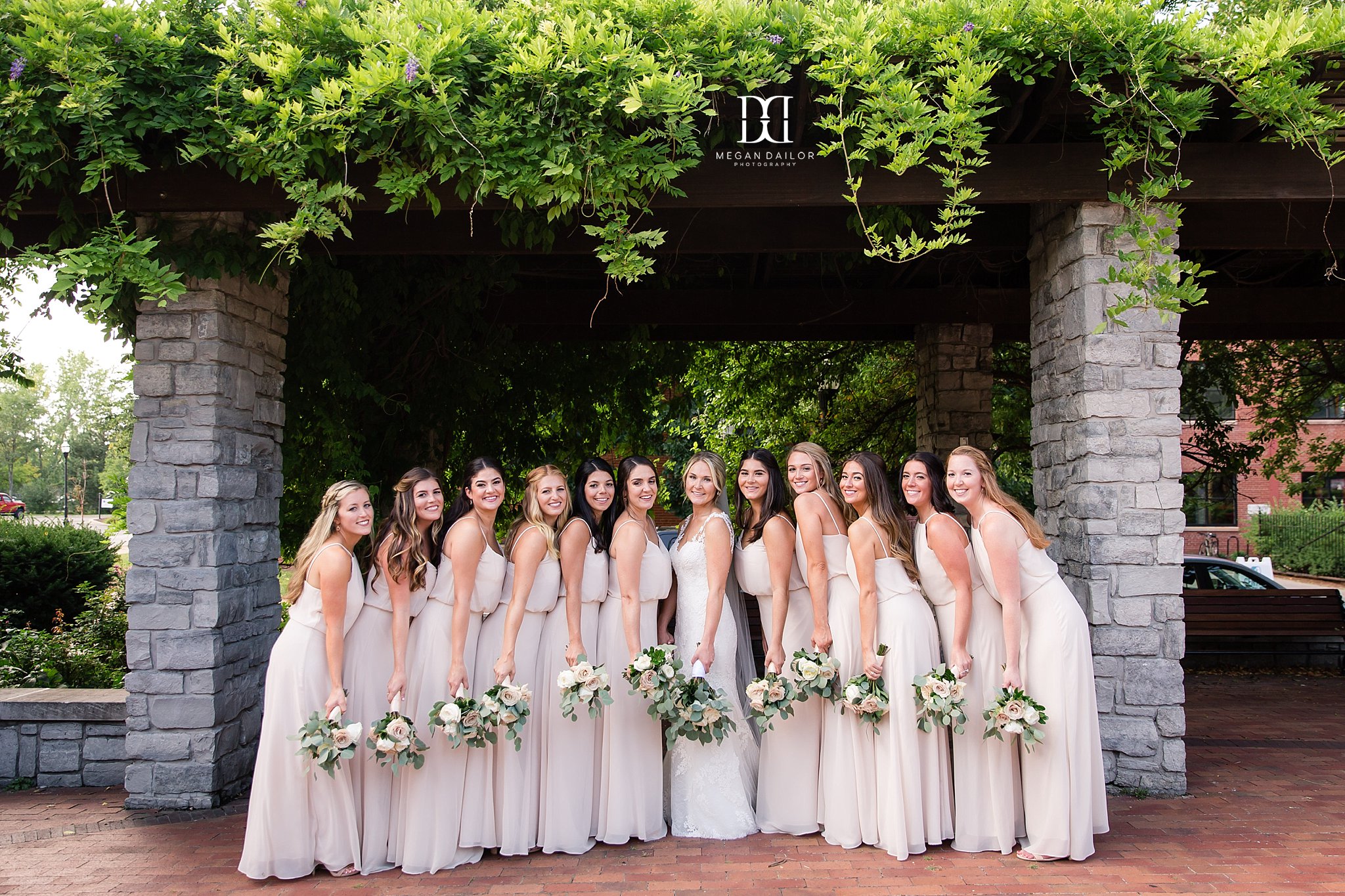 Paper covers rock, sorry Dan! Wyatt seems like a bashful guy, I loved his reaction to beating Dan!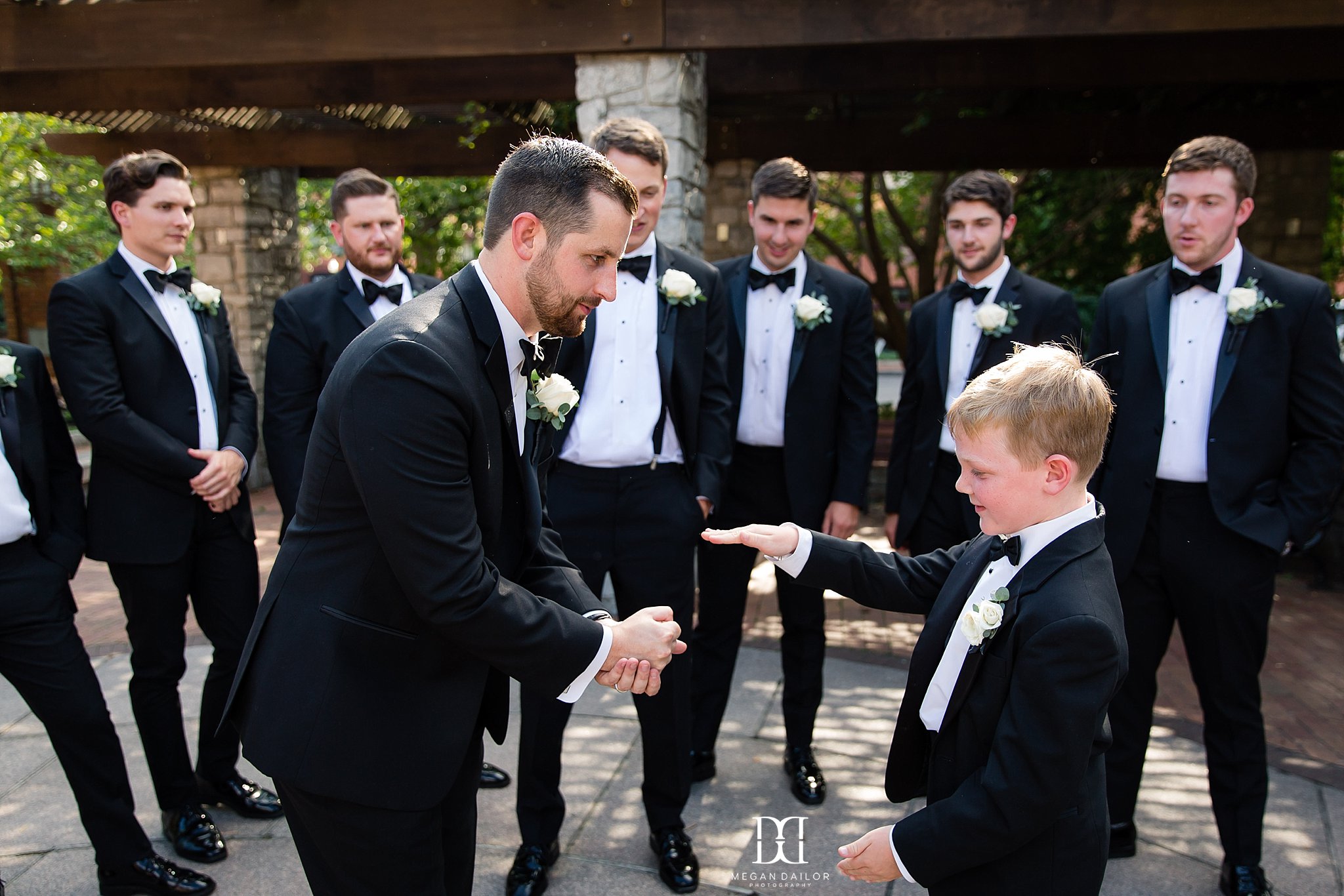 We don't play.

Beauties.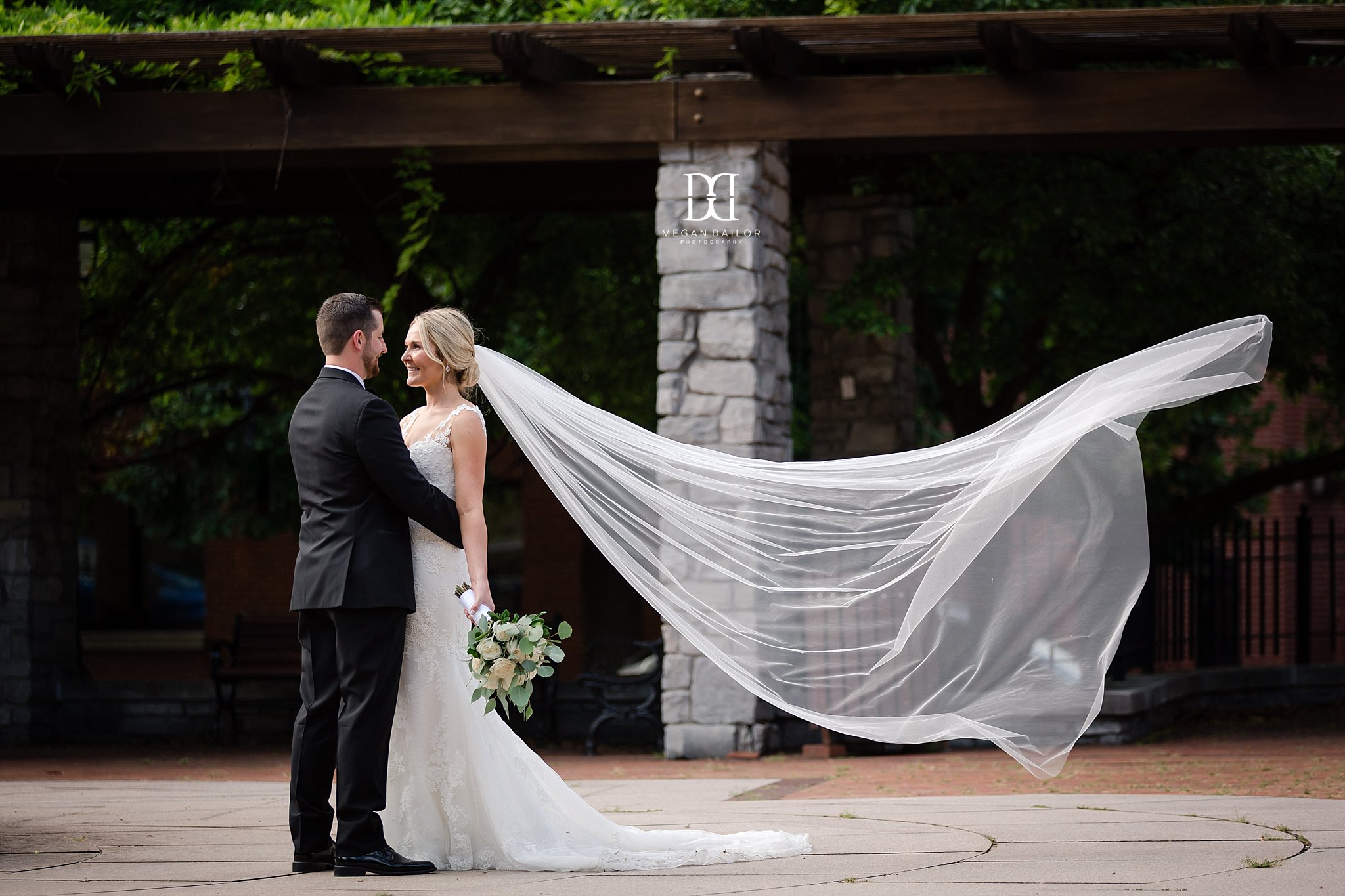 Classy and classic. The Hotel Syracuse has so many stunning photo ops.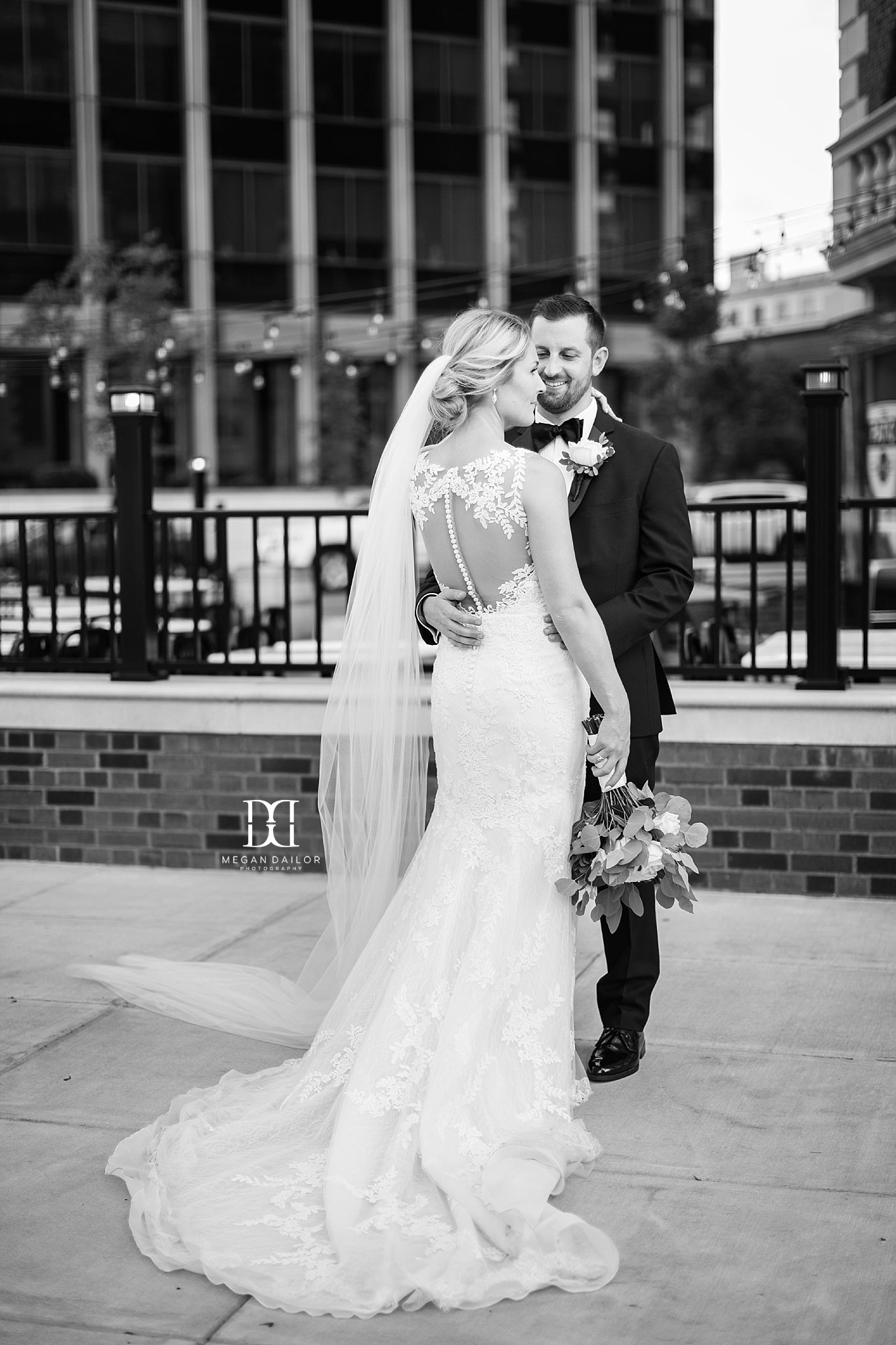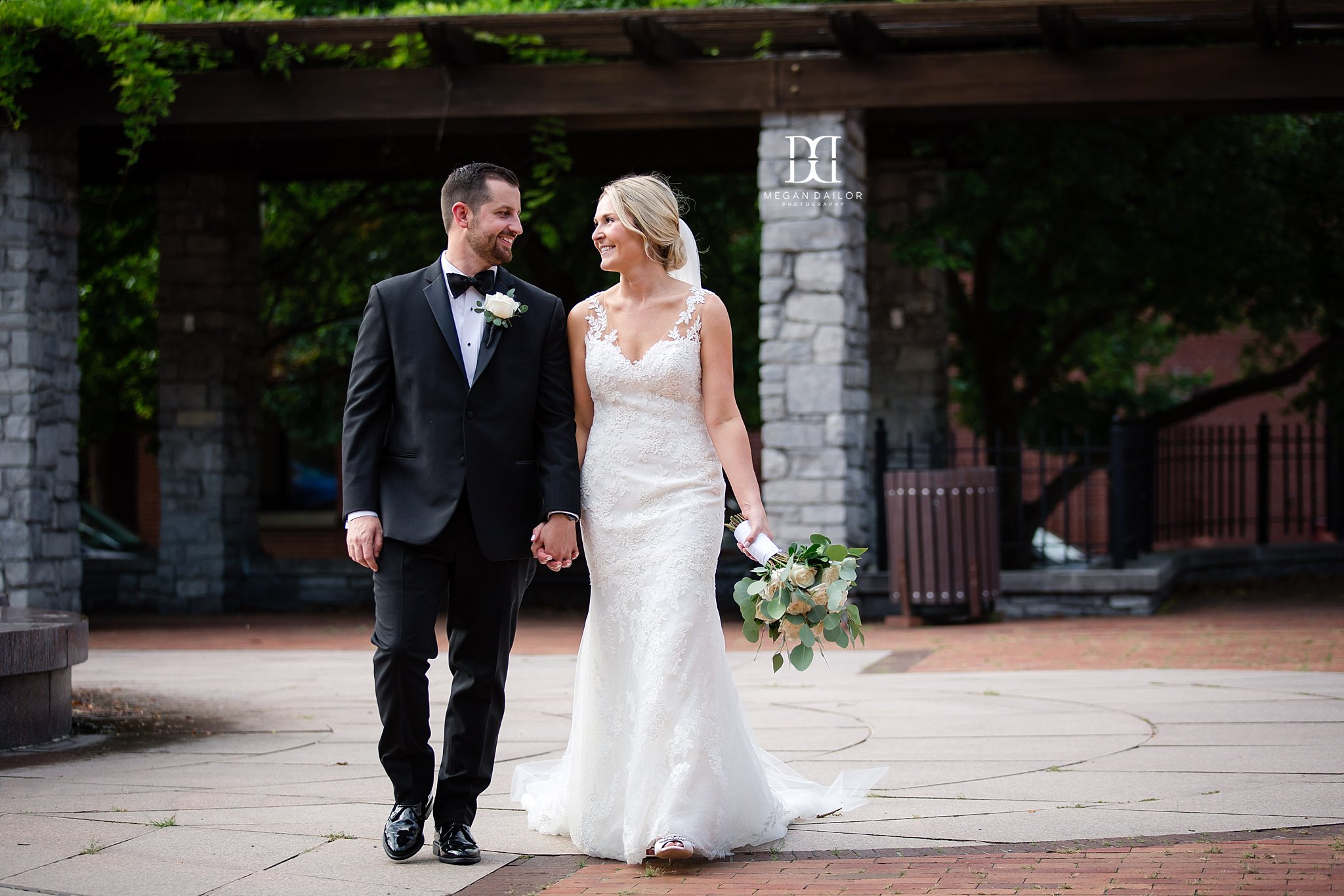 The romance. I cannot!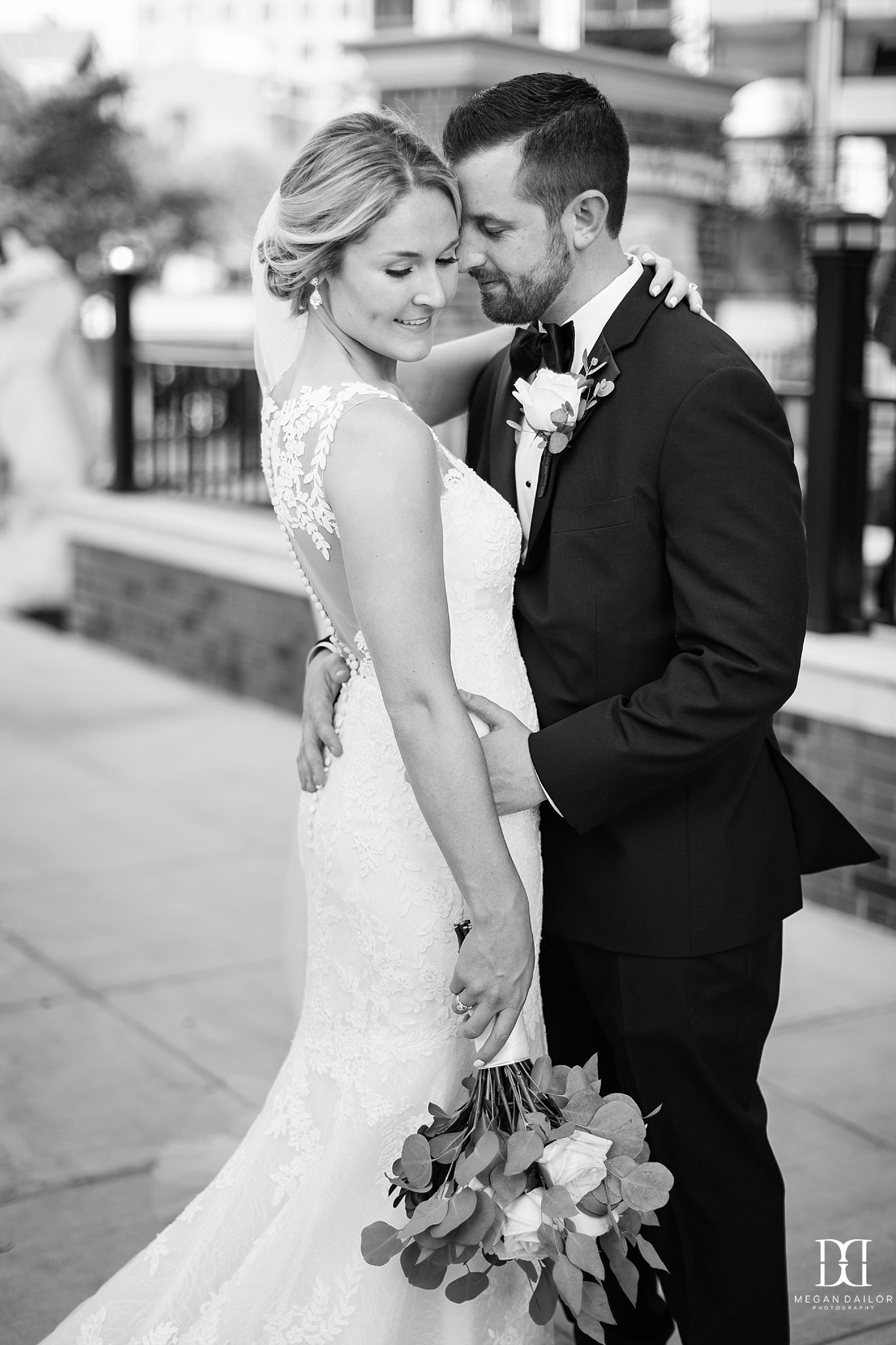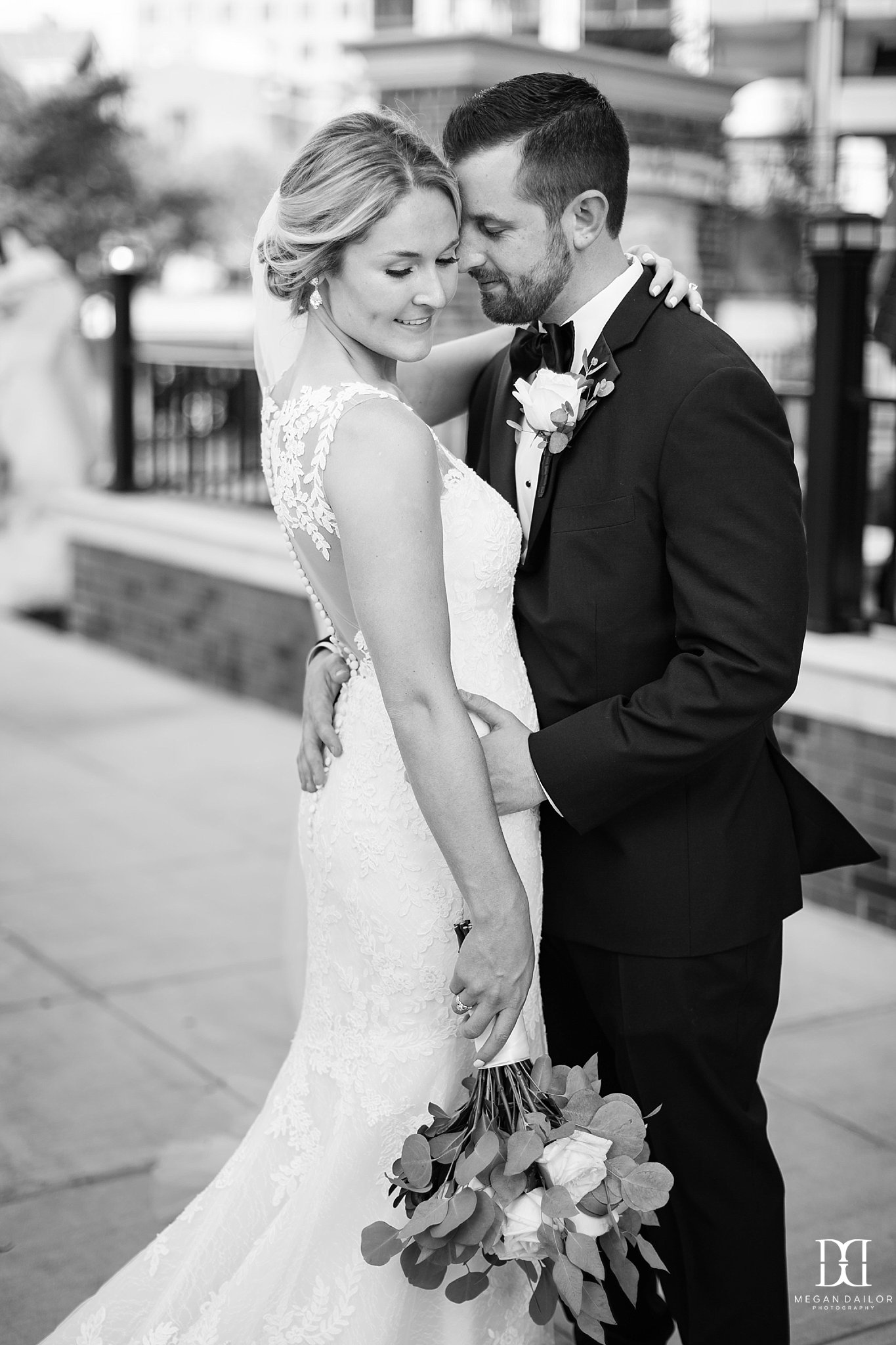 I have photographed more than one Hotel Syracuse wedding, but this was my first time photographing in the Persian Terrace- what a stunning room! Centerpieces from Backyard Garden Florist and uplights from Funk Evolution and a beautiful sweets table from Murphy's Specialized Pastry made it all come to life!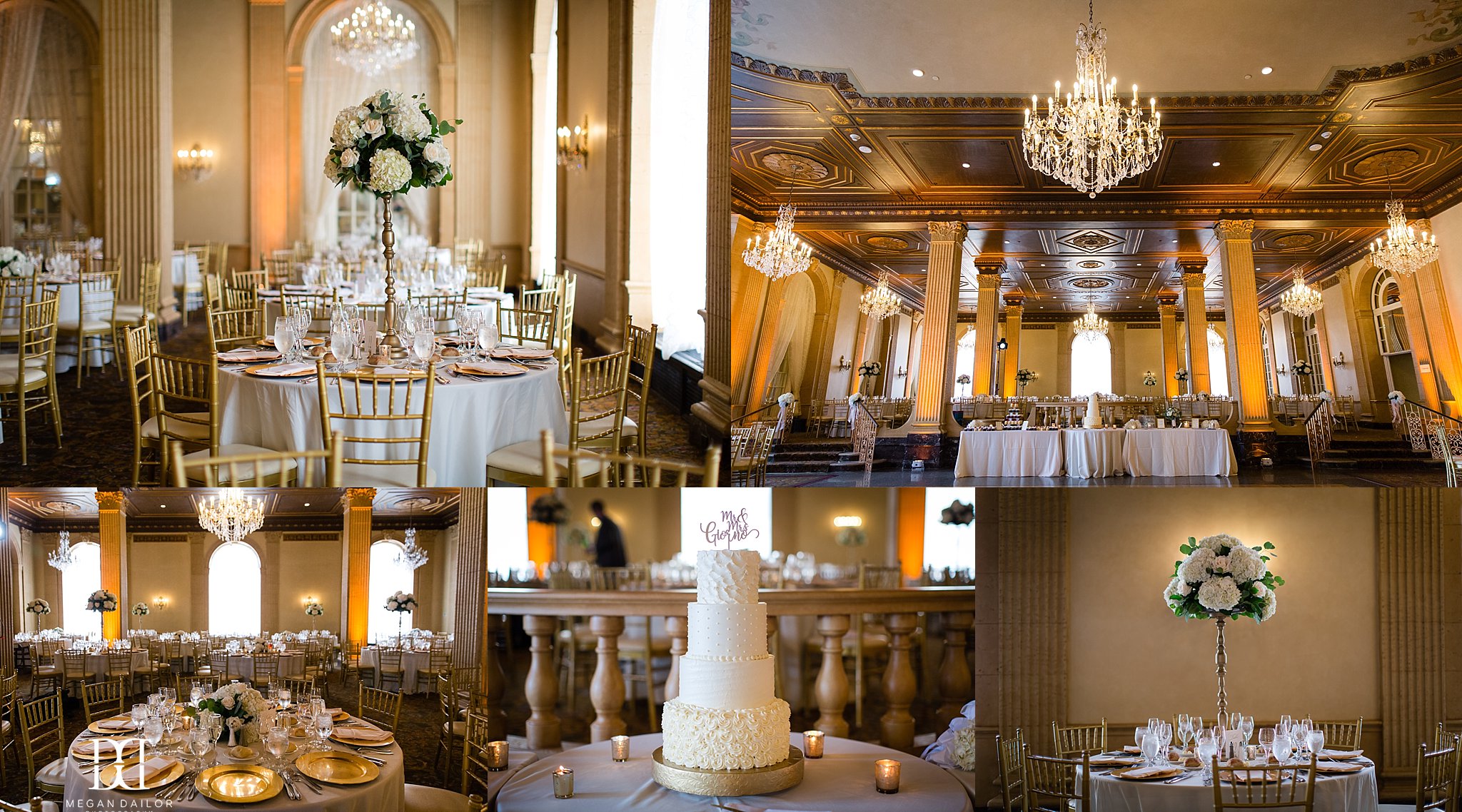 Romantic first dance!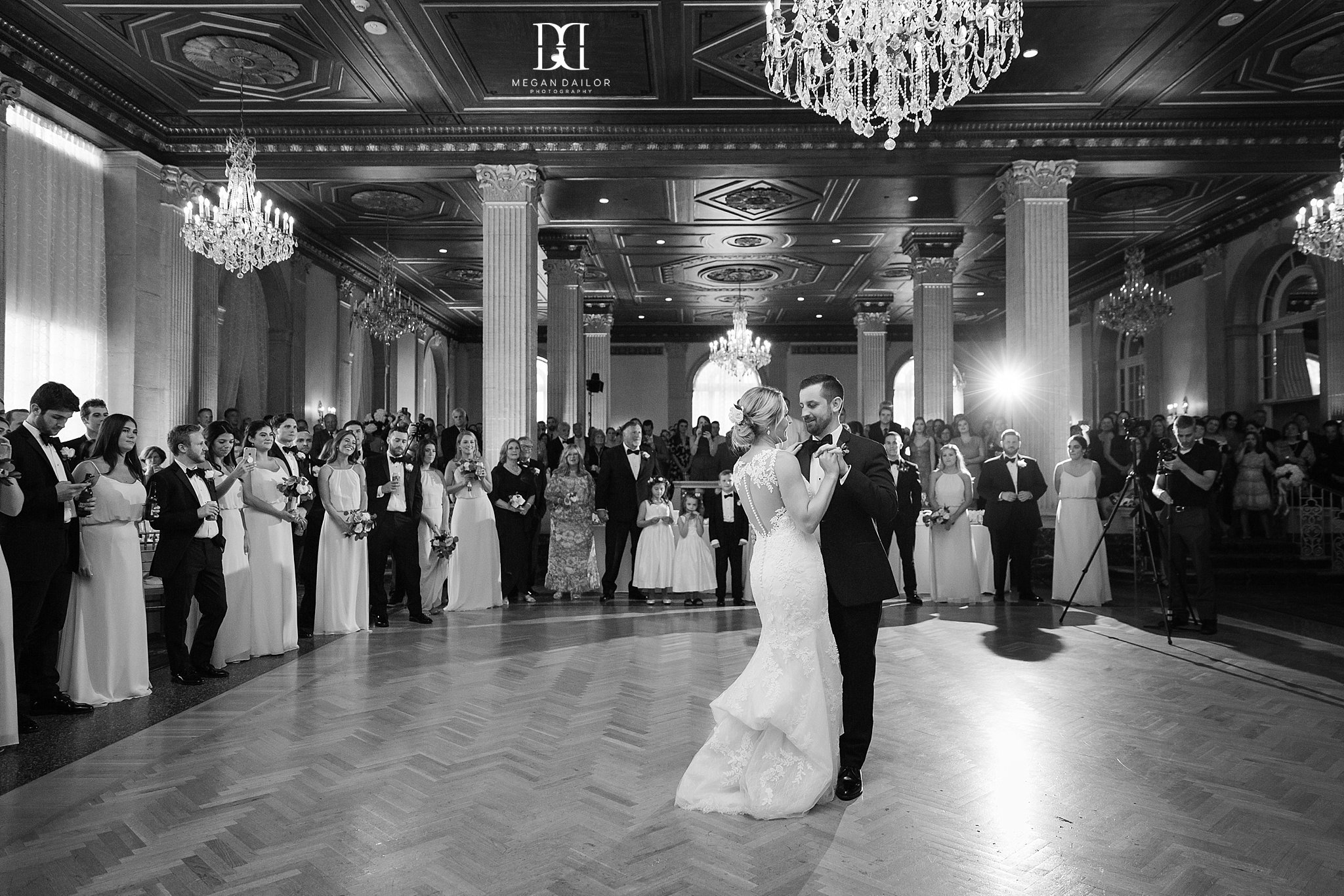 And smiles for miles.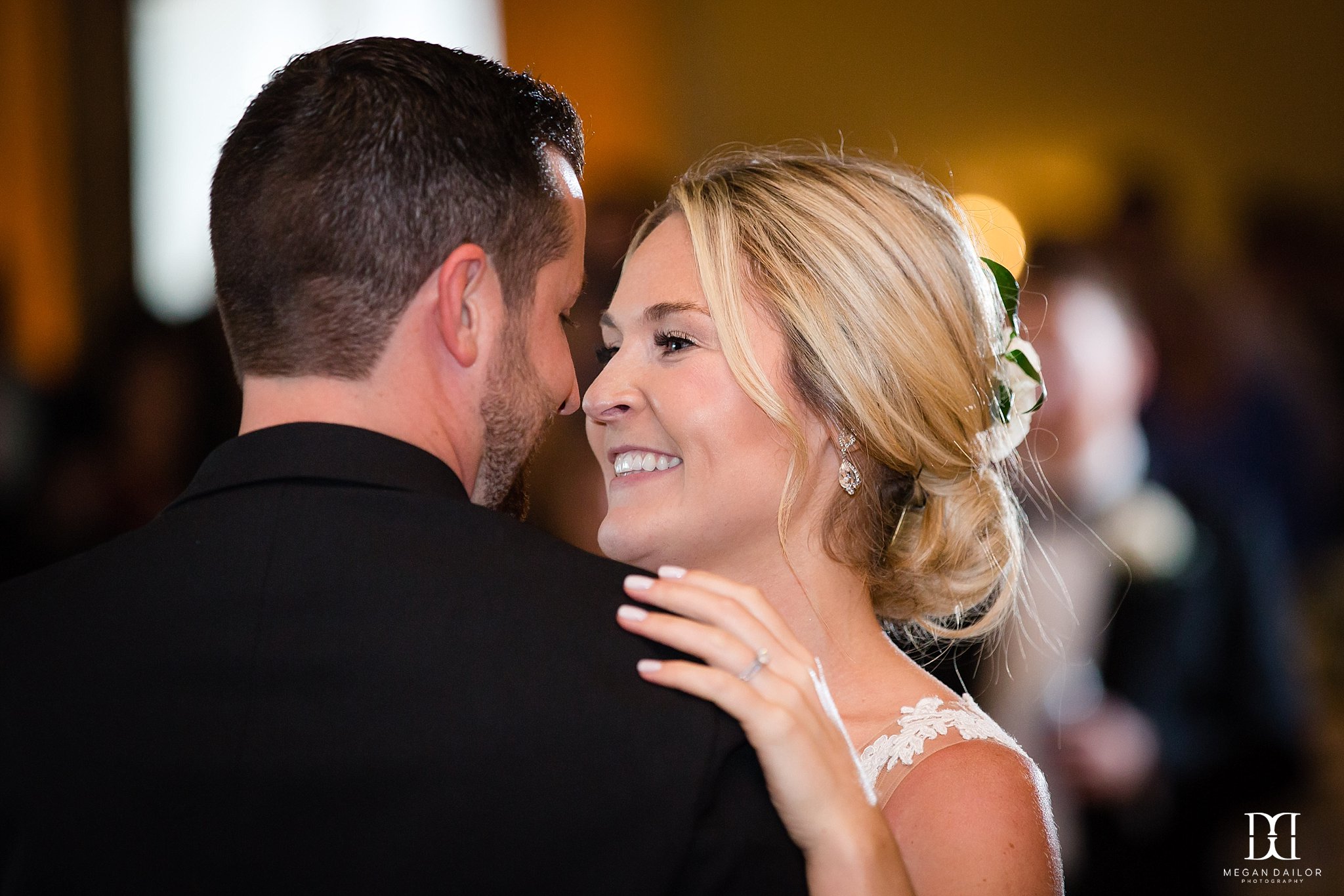 The toasts had the whole room cracking up, it was so much fun!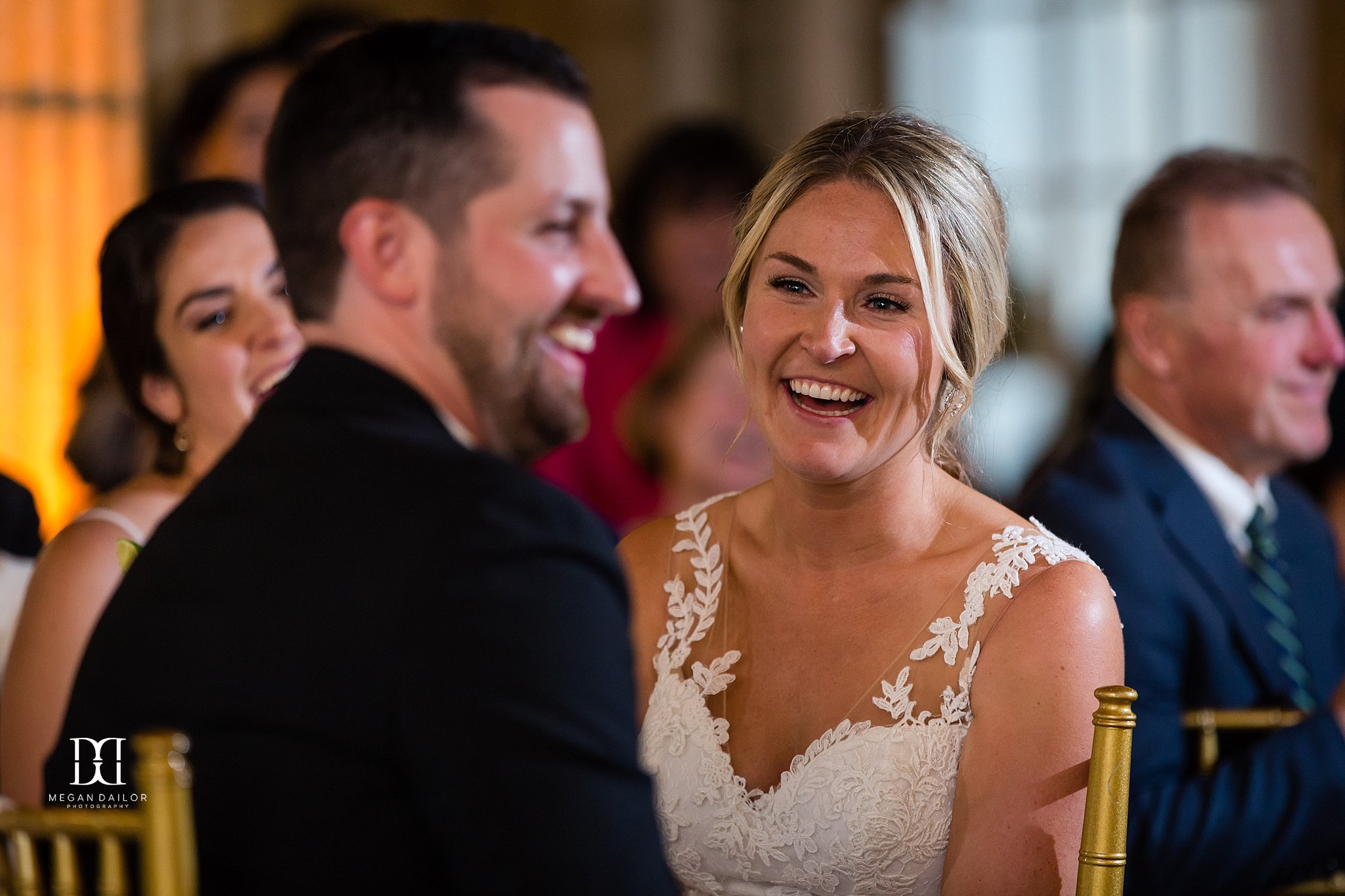 And Kelly and Dan were so pumped about the cake cutting they broke the knife in half lol! I think this was the exact moment it snapped.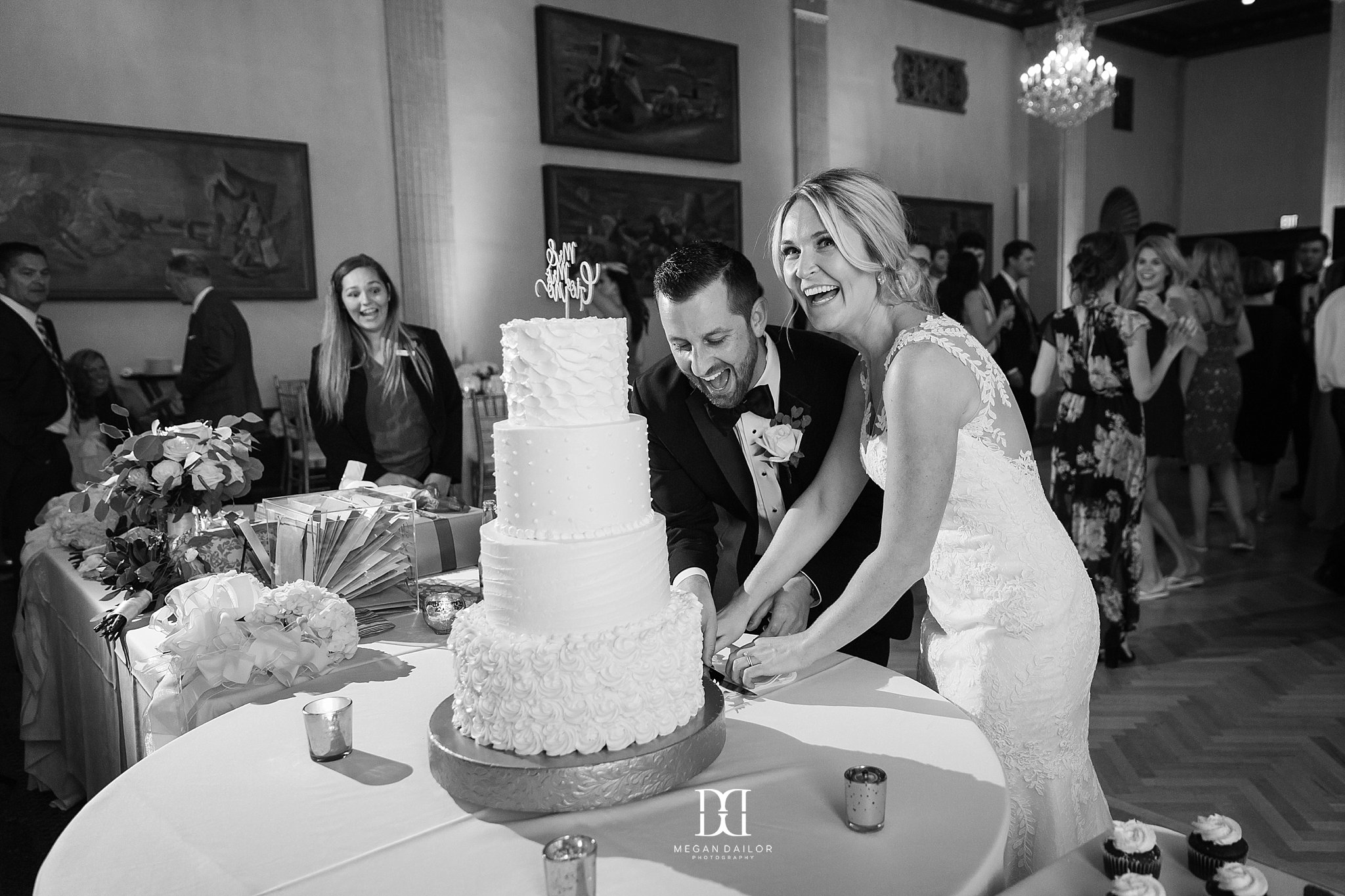 Aw, the father daughter dance is always a favorite moment.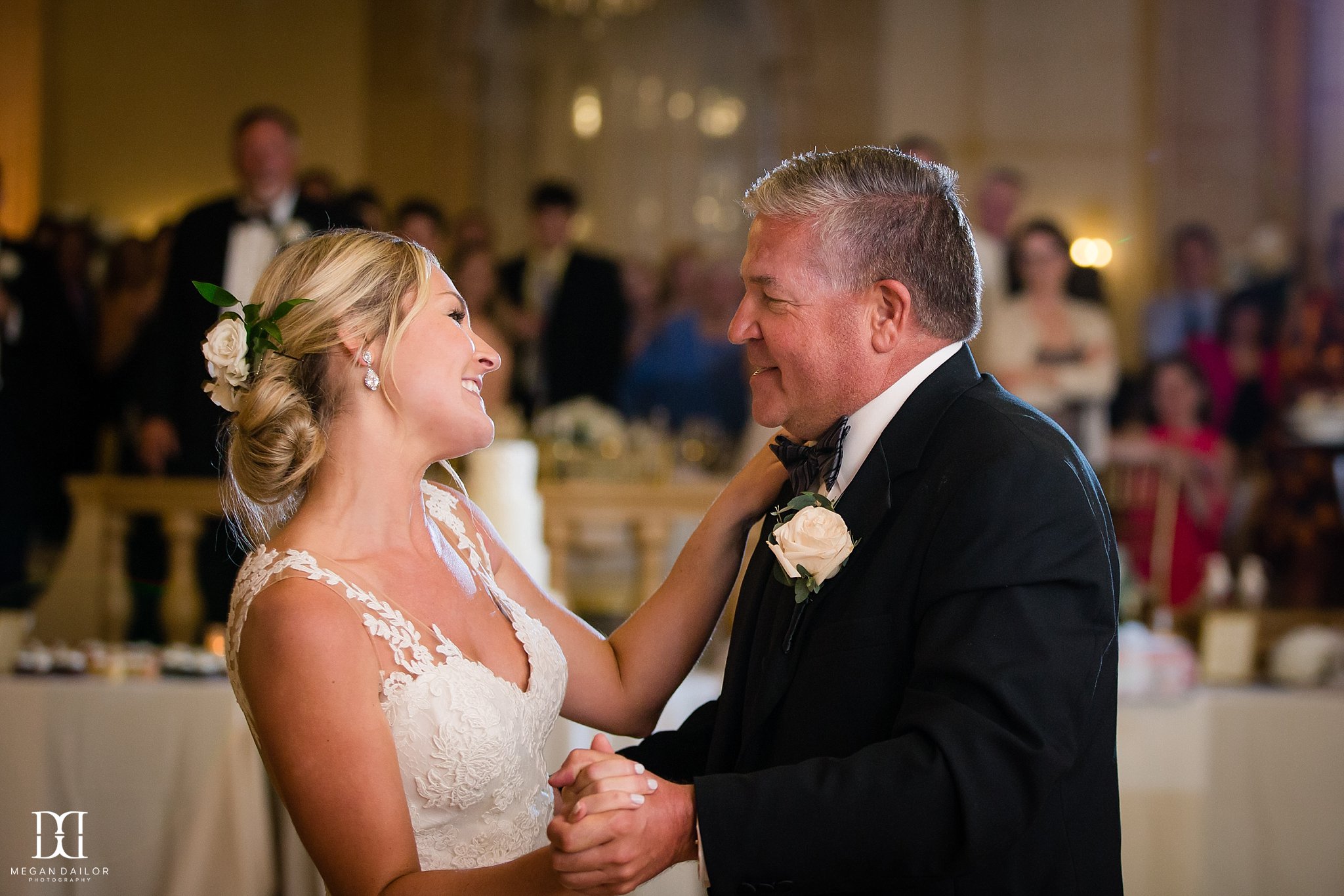 What a fuuuuun party... it is pretty much guaranteed with the Fayetteville/Manlius crew, but I'm still blown away by them every time!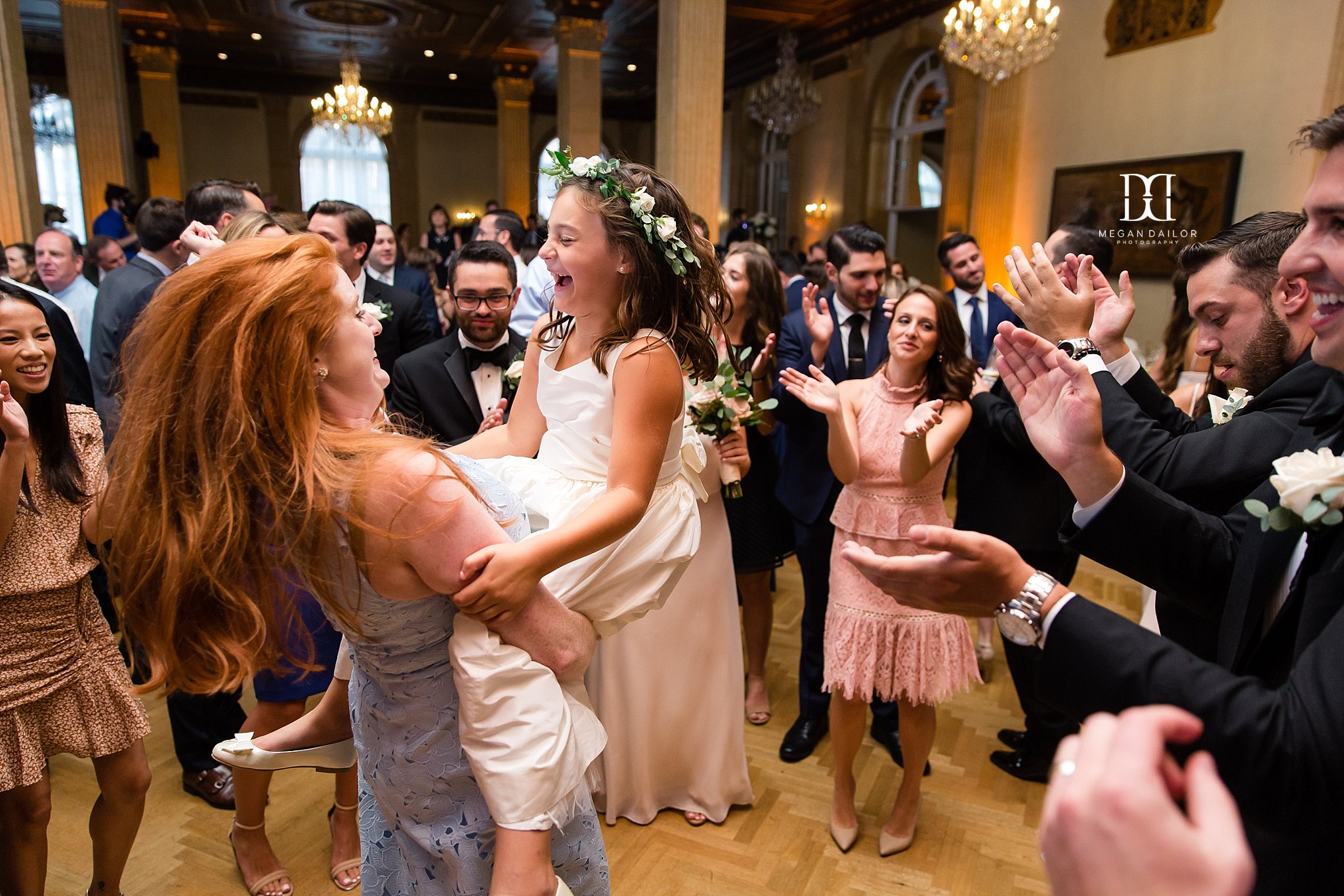 The groomsmen brought some wicked shimmy.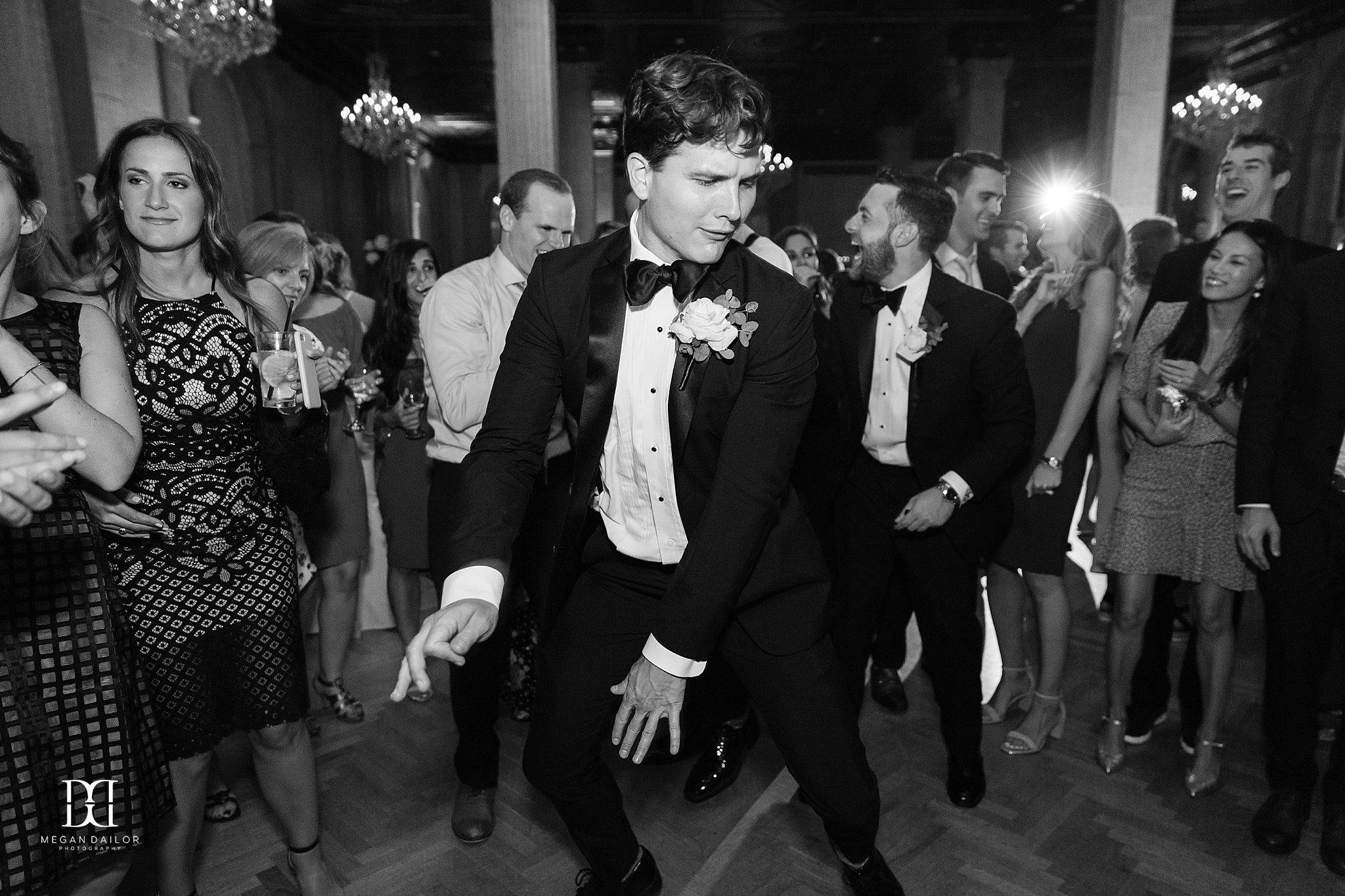 But oh...my...god. This magical son of a gun. His limbs went in like 14 different directions at once, but somehow it looked completely perfect. It was THE best.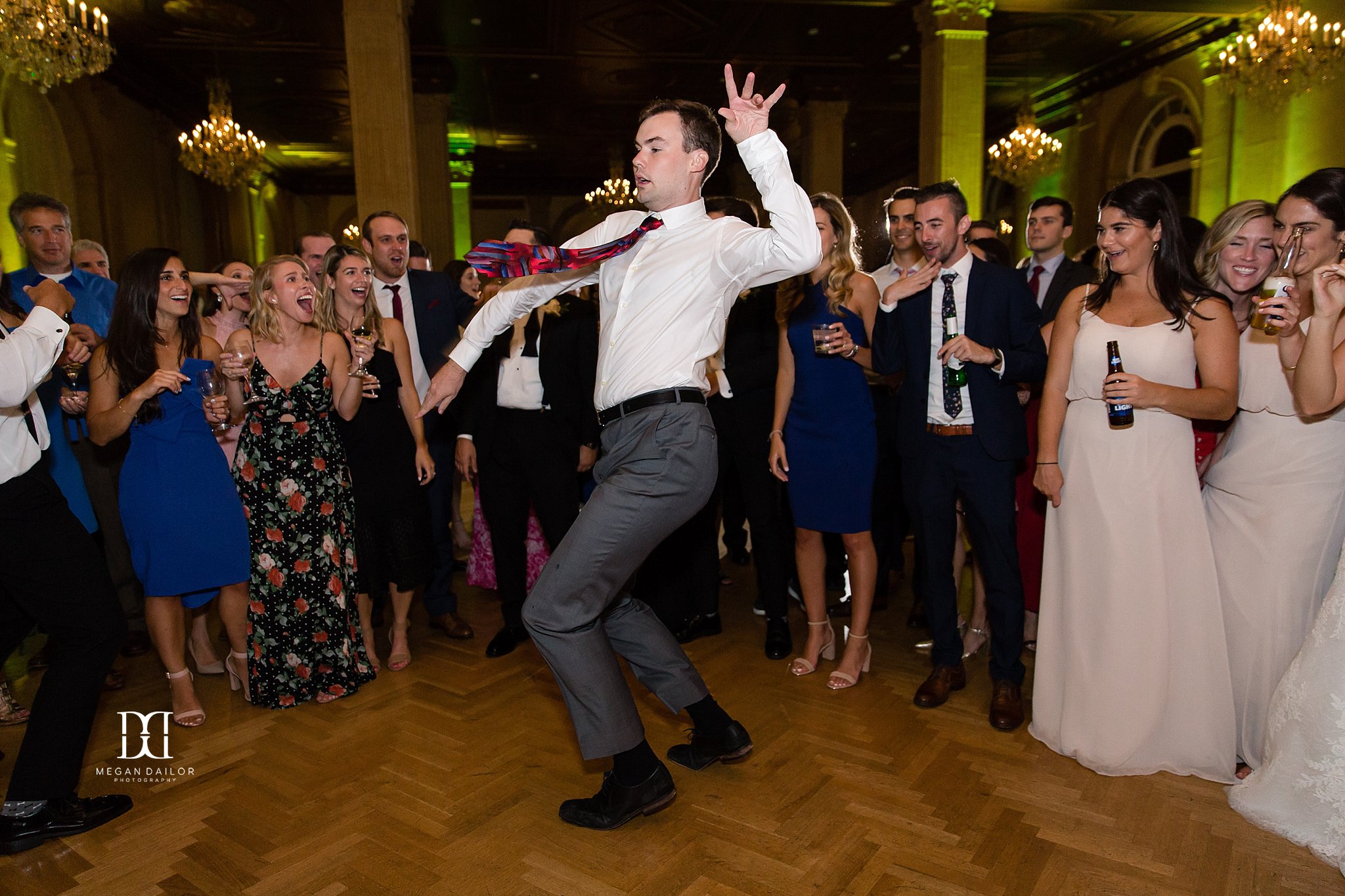 You can see by everyone's reaction that his moves were otherworldly.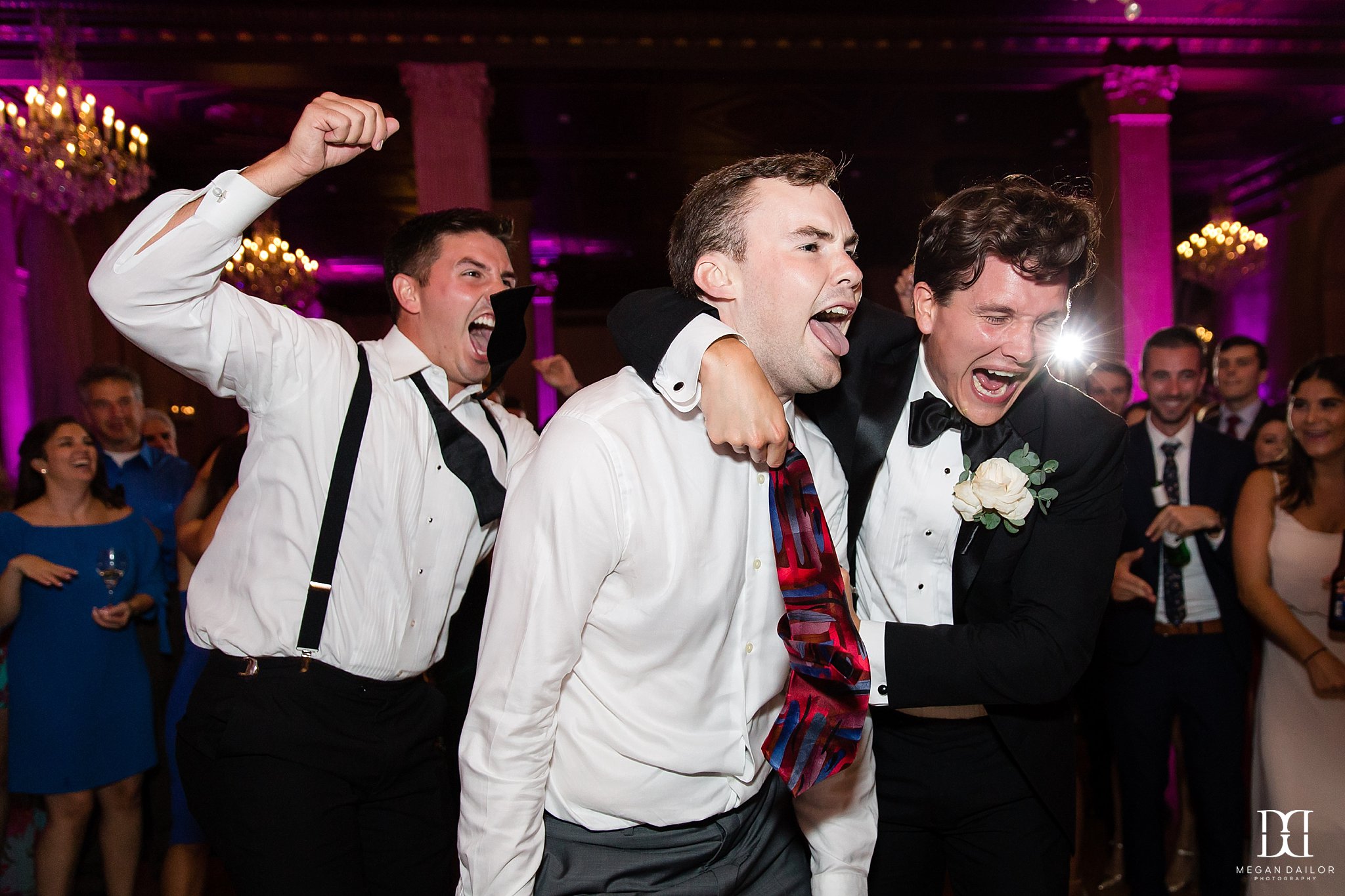 Wedding MVP™ forevs!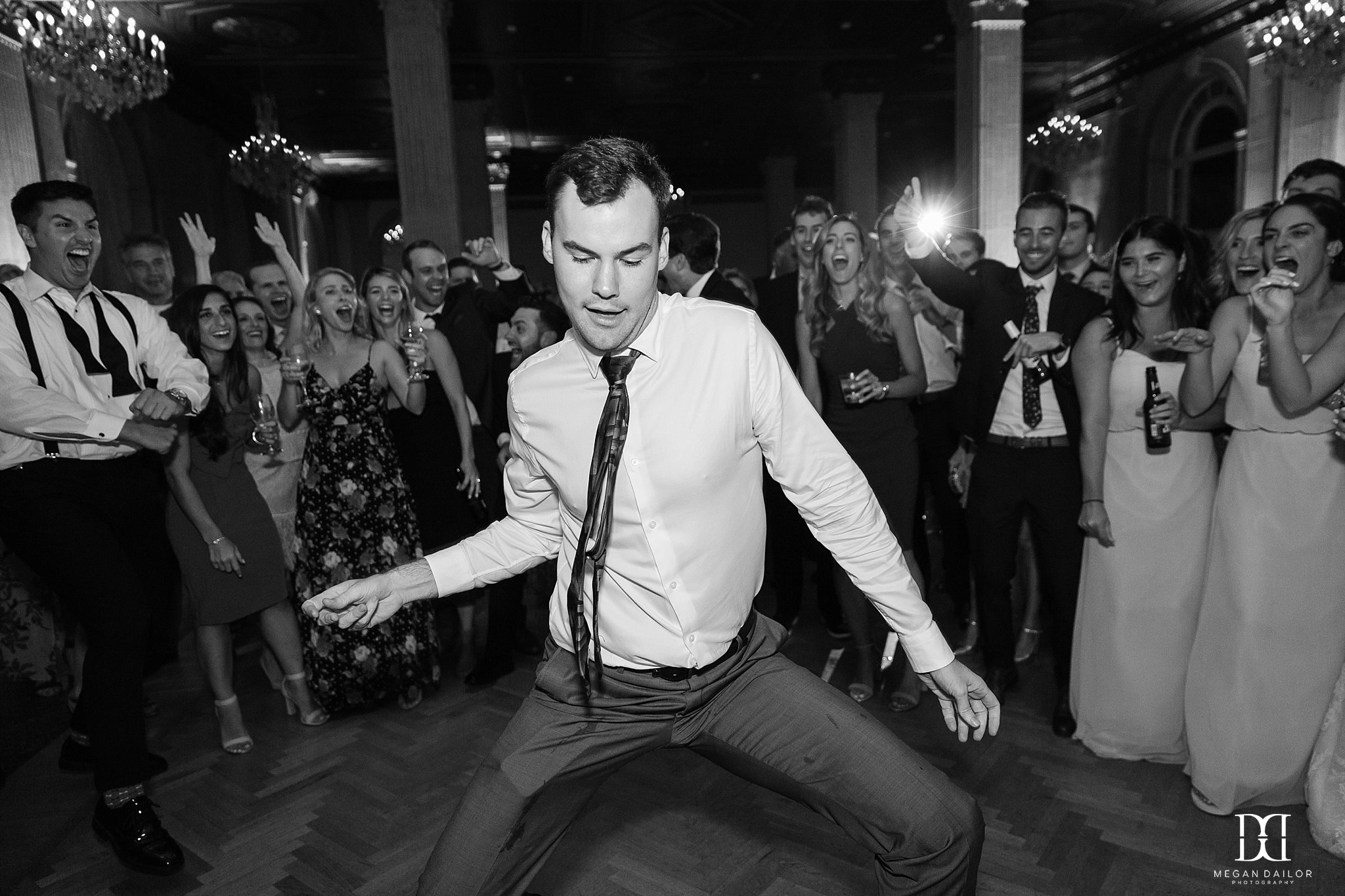 What an outstanding night!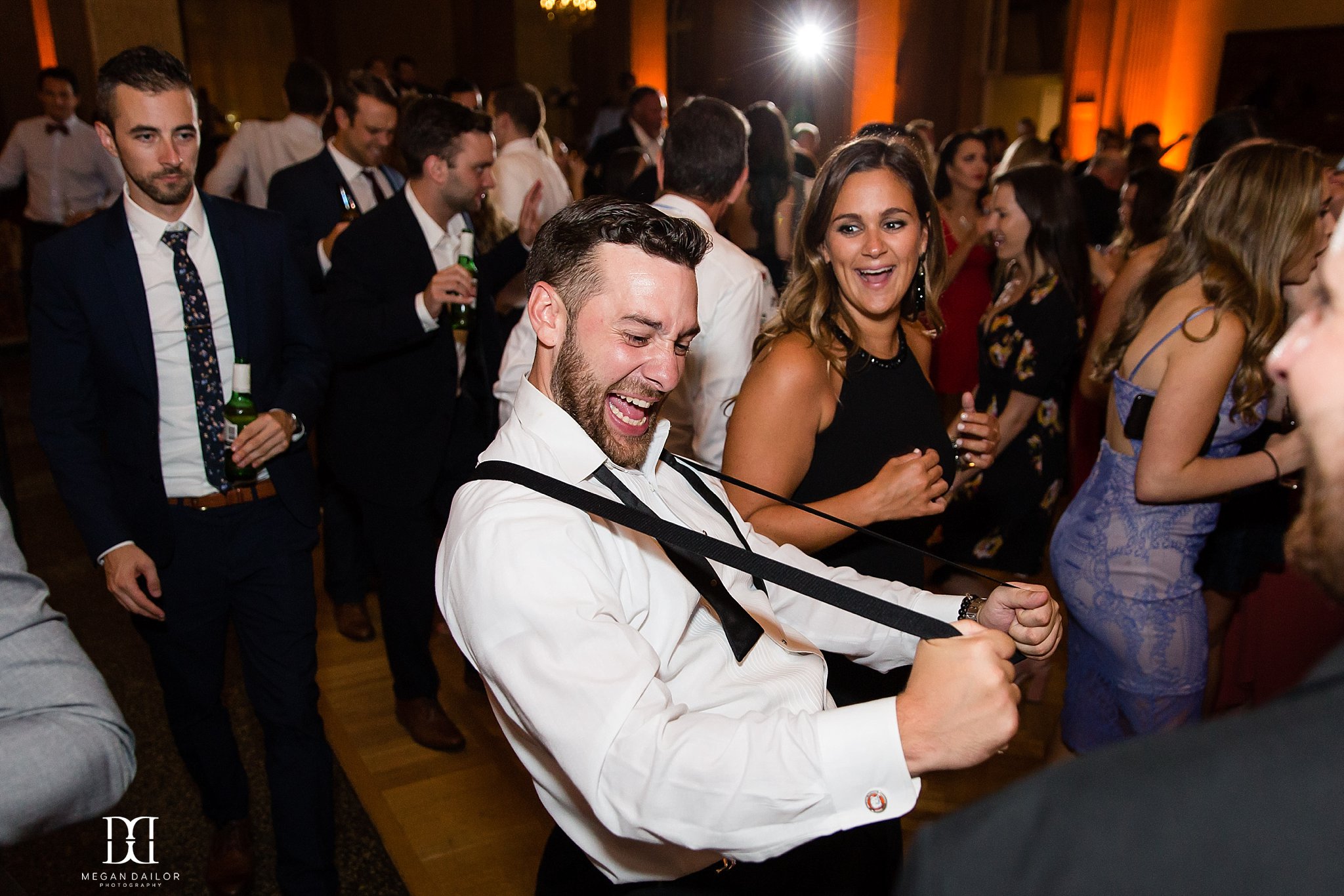 Thank you so much for having me Kelly and Dan, it was a night to remember for sure!!!

Hotel Syracuse Wedding