Janelle and Nate knew each other in school and reconnected thanks to facebook (facebook *stalking*, if the maid of honor's toast is to be believed!) They were in New York City and New Mexico when they reconnected, thankfully Nate had to travel for work and they were able to meet up. That date turned into dating turned into moving to the same city turned into a wedding! And here we are! This is their adorable puppy Walter. He is a star!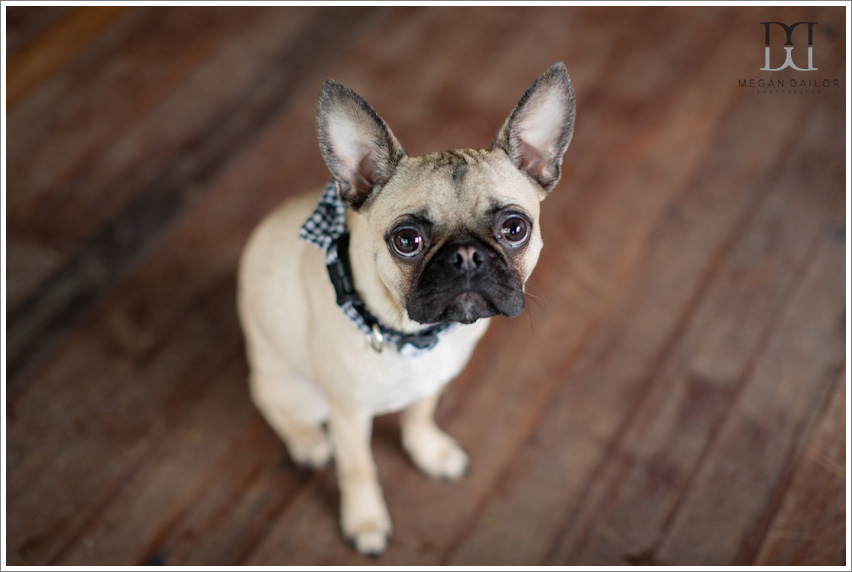 Janelle's wedding dress is to dieee for. So gorgeous! And such a perfect pop of sunshine on a rainy day!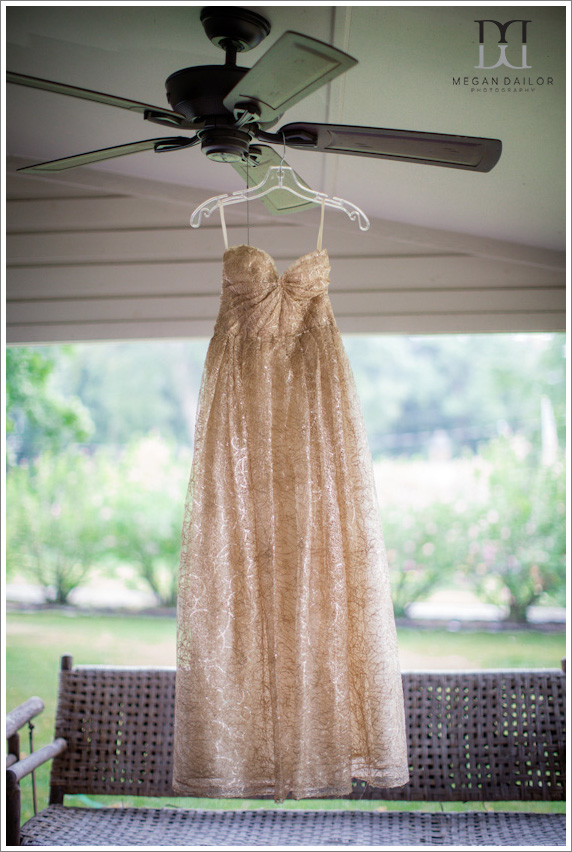 And these shoes! I love Janelle's style! And her fearless and skilled navigation of muddy grass in such steep heels. I feel like I want training wheels on my flats when it's so rainy out, so I can't even understand this level of talent ha ha!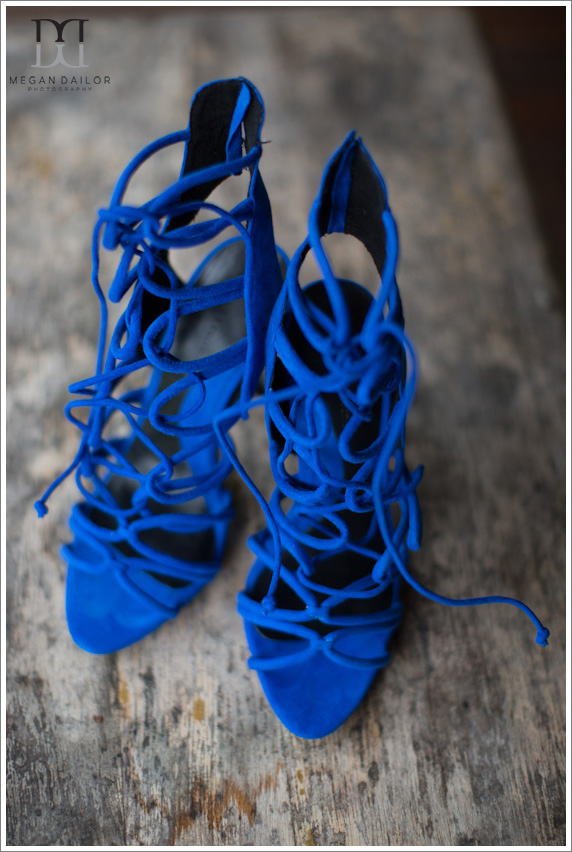 The wedding was at a private home on Keuka Lake. The view was just incredible and the rain didn't get Janelle and Nate down. I love this moment of their first look... so adorable!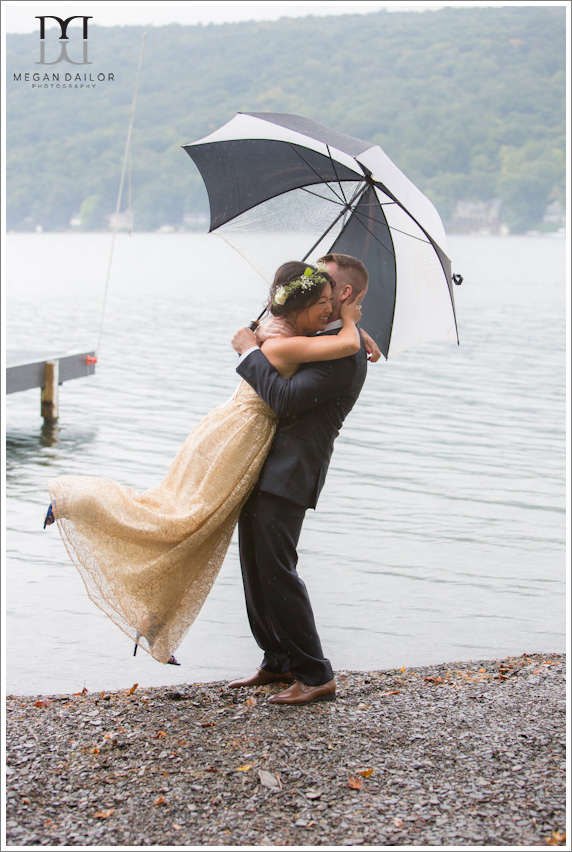 Love how they're looking at each other here <3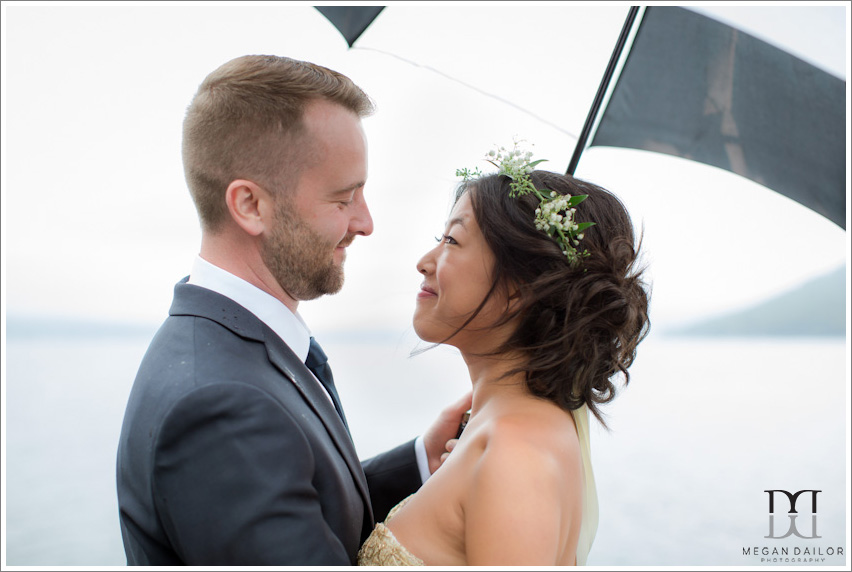 Such a fantastic couple. I had such a great time with them. Rain schmain!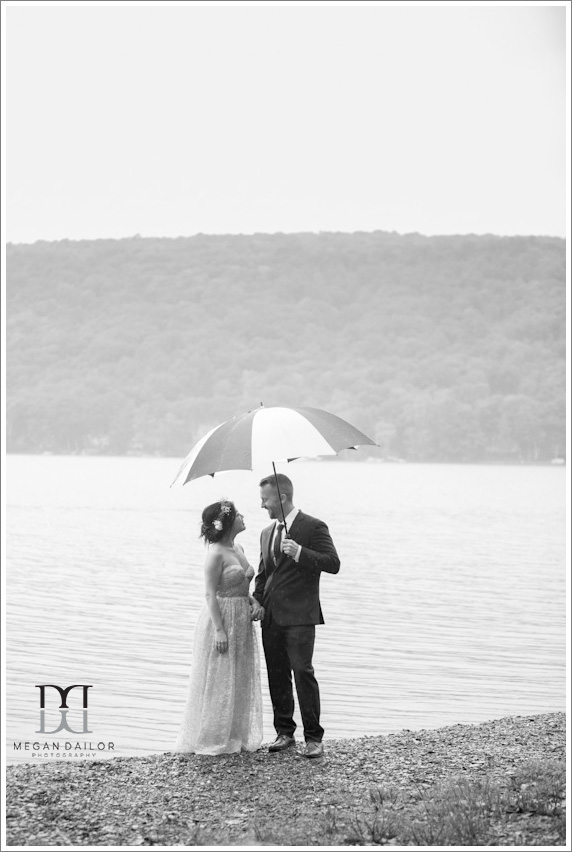 Janelle braved some umbrella-free shots, she was such a laid back bride! This was all before the ceremony, too.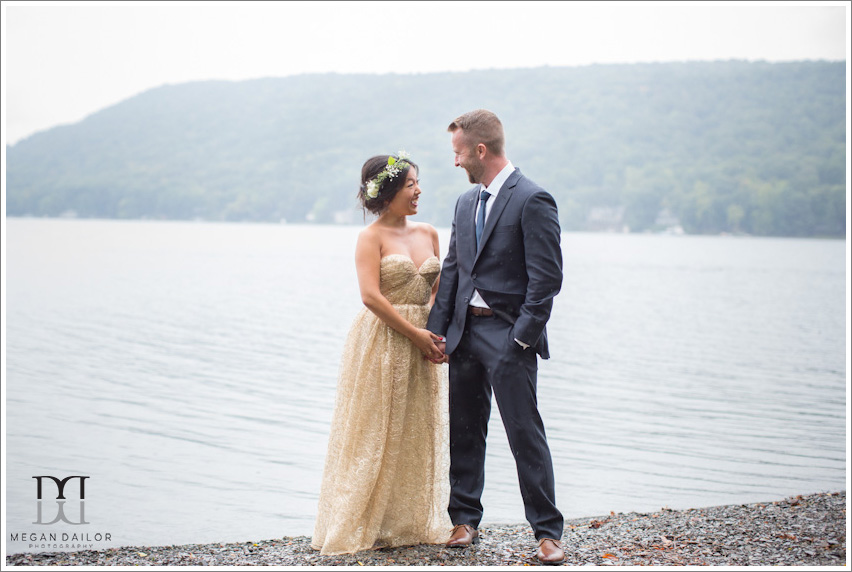 I do so love umbrellas and rainy days. It's not what you hope for on your wedding day, but it is so beautiful!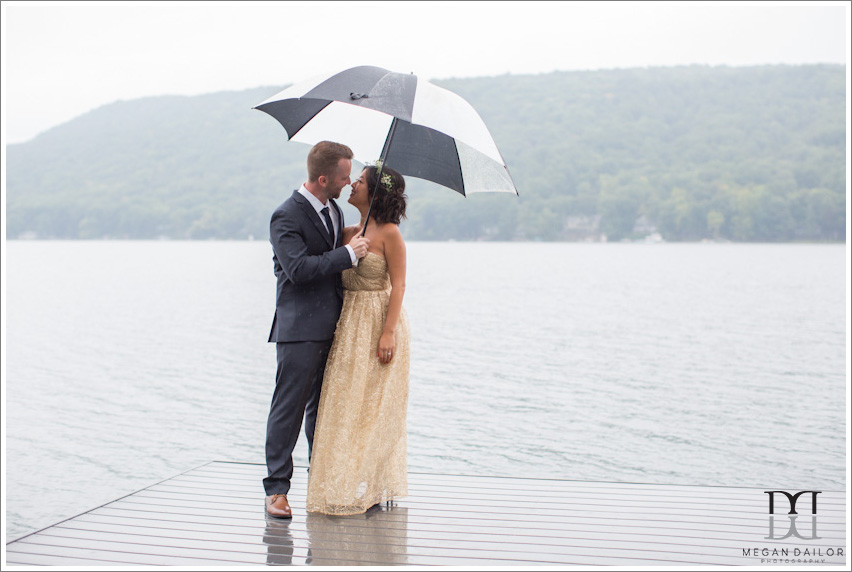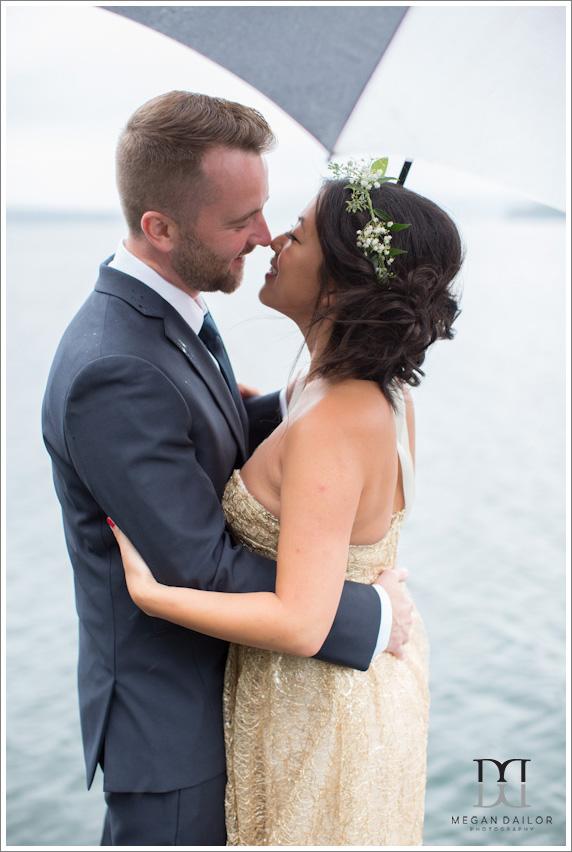 I posted this shot right after the wedding because I'm completely obsessed with it. I have a few different tricks to get animals to look at the camera for photos like this... Walter did the full on back-and-forth head tilt, it was so cute. I was dying behind the camera! Hooray for wedding dogs!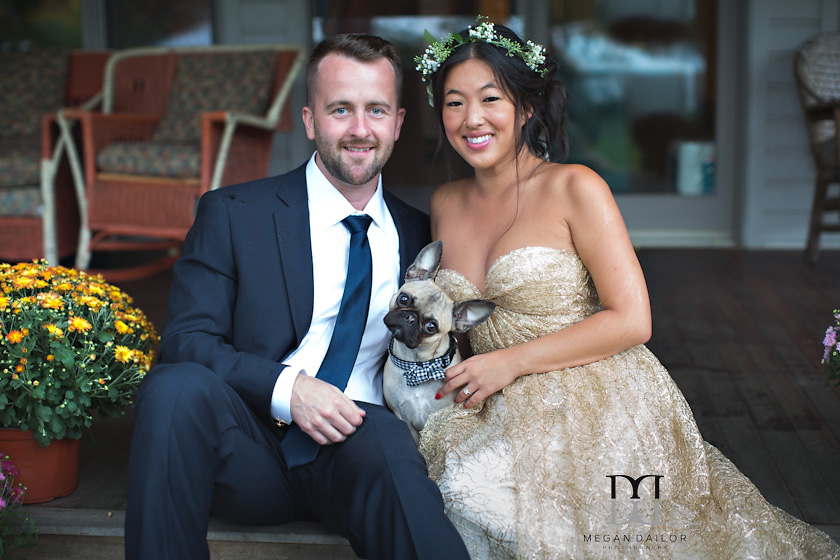 So grateful we had this big porch for photos, the rain was pretty intense!

We crammed the whole wedding party on to the porch for a bunch of shots, but I got them out in the rain, too. Hey, if I had to stand in it...;) (Seriously though, major props to Jason from Finger Lakes Entertainment for helping me out with umbrella coverage... he just ran up like "I'll help!" So awesome to work with such great people!)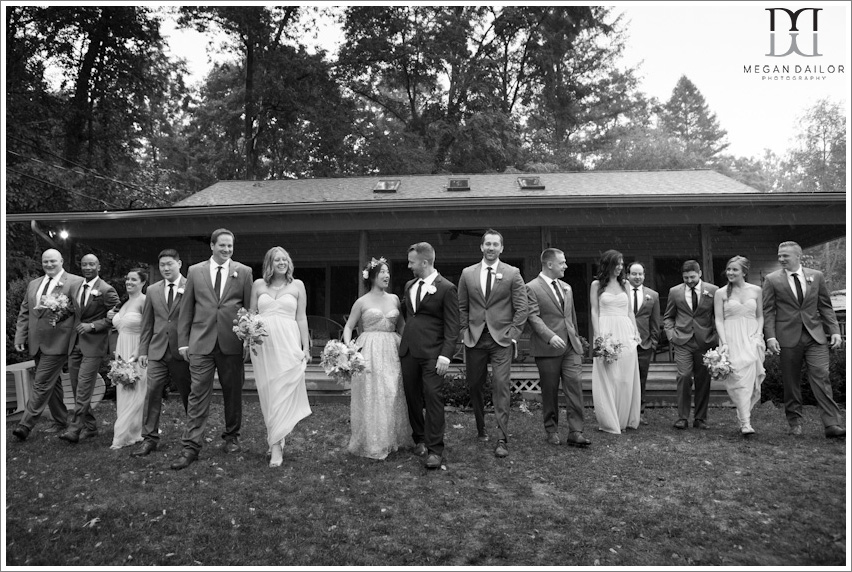 Looking good groomsmen!

Janelle's flowers from In Bloom were gorgeous!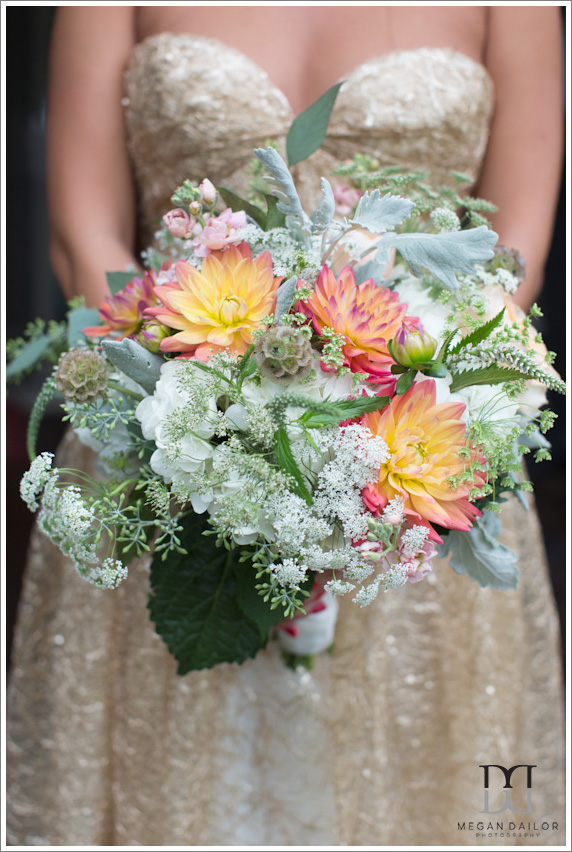 Ceremony time! I love catching this deep breath moment when the bride starts coming down the aisle. So cute!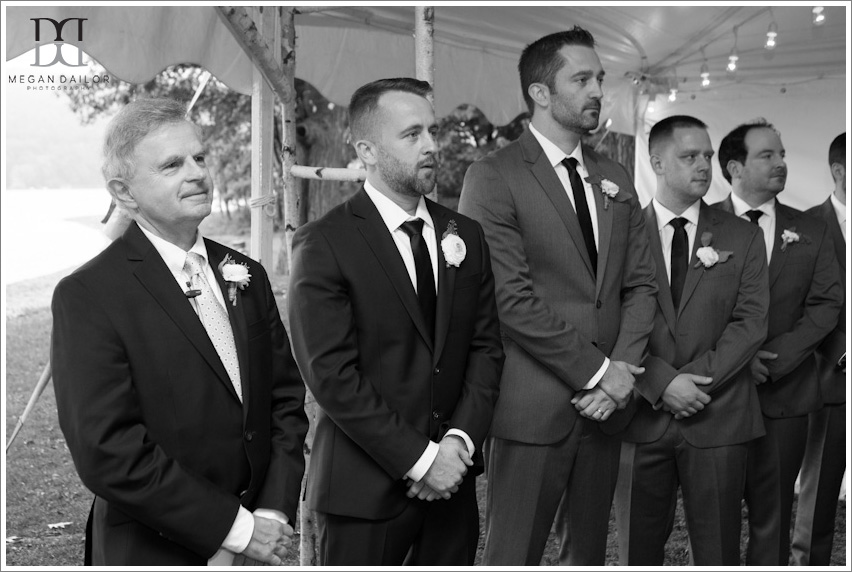 Happy!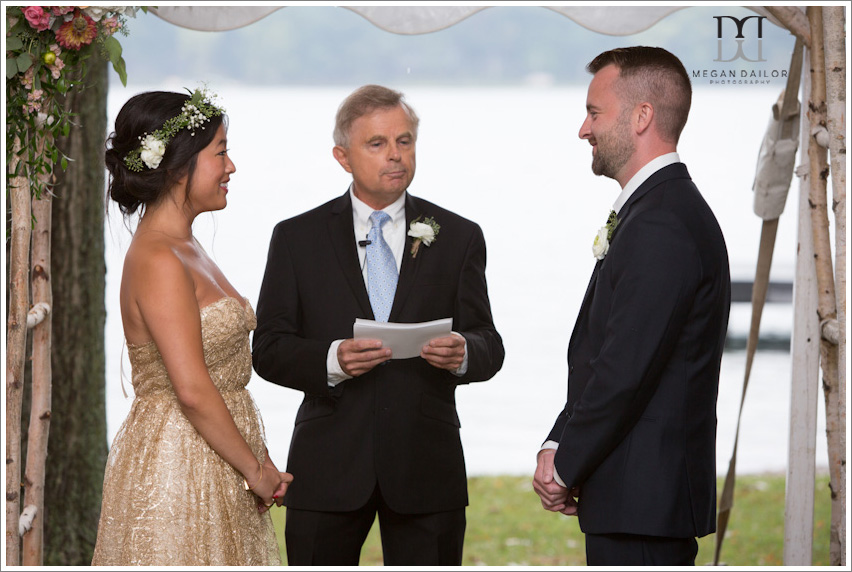 And so expressive and adorable!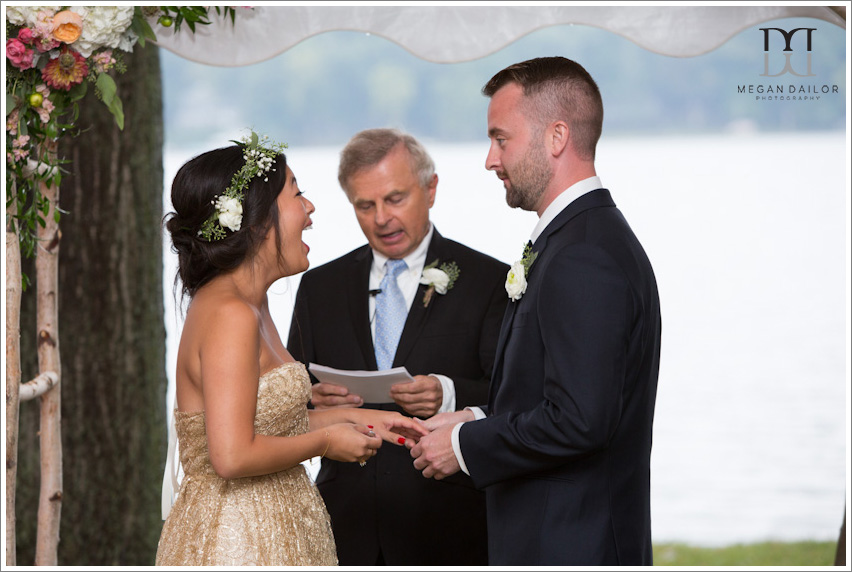 I love that Walter popped his head out for the first kiss! He really does have great timing ha ha!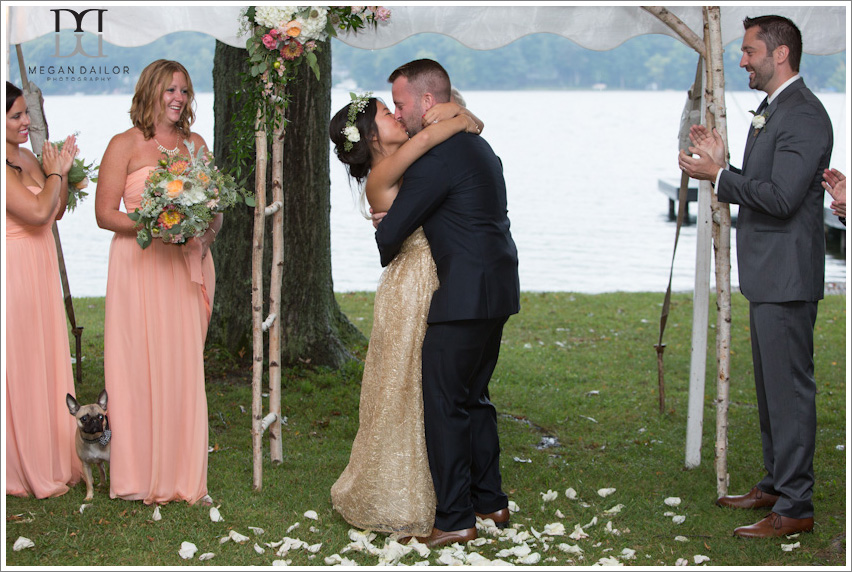 Janelle used to coordinate window decor for all the Armani stores and still works in that field, so I knew the tent was going to look incredible! She even had the table numbers fabricated because she couldn't find what she liked. Everything looked so pretty!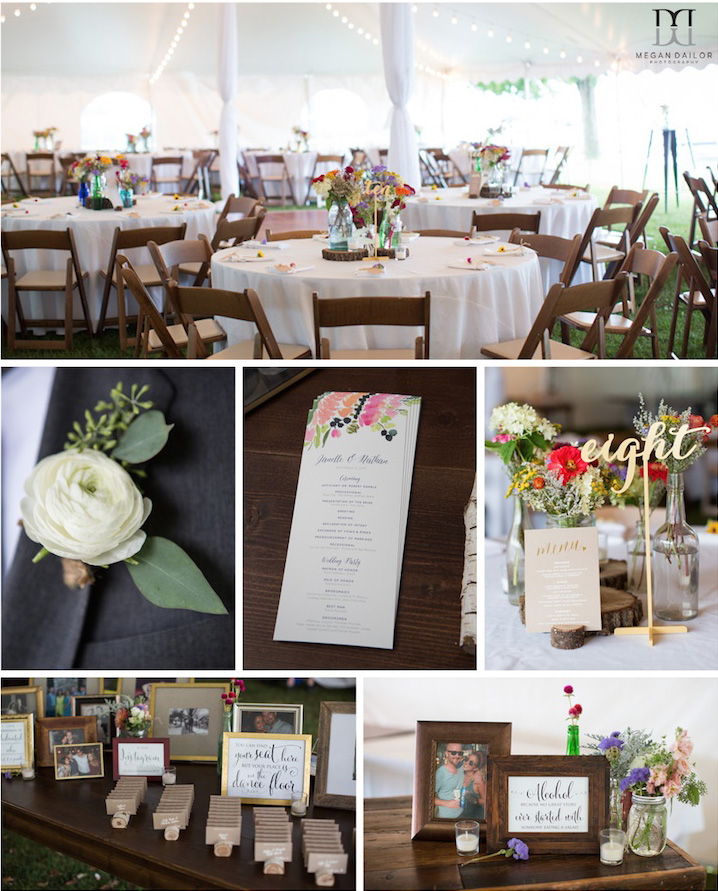 Sweet first dance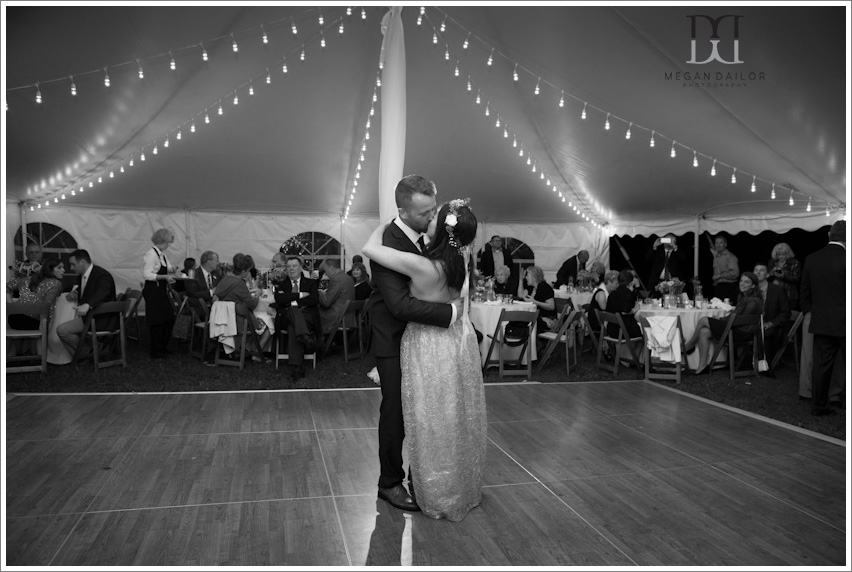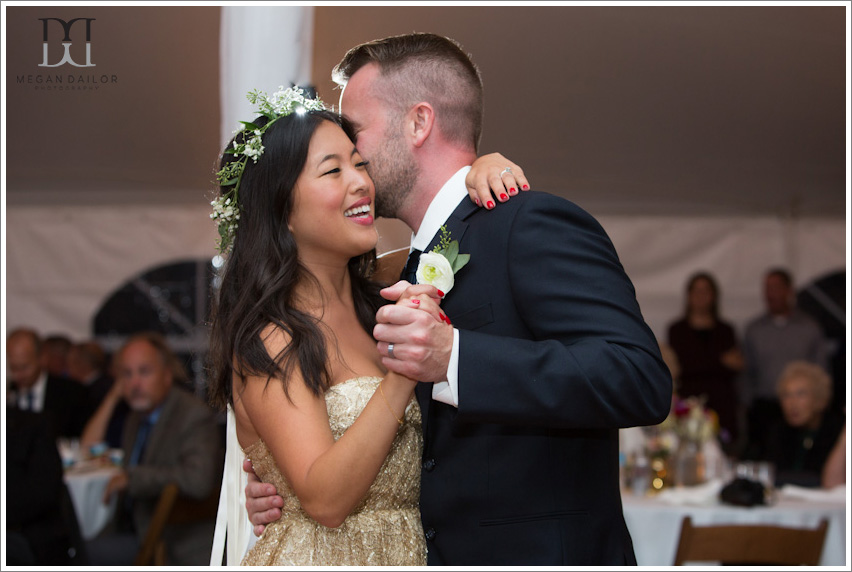 Janelle's dance with her dad was lovely. His toast made the rain happen inside my eyeballs, they are such a wonderful family.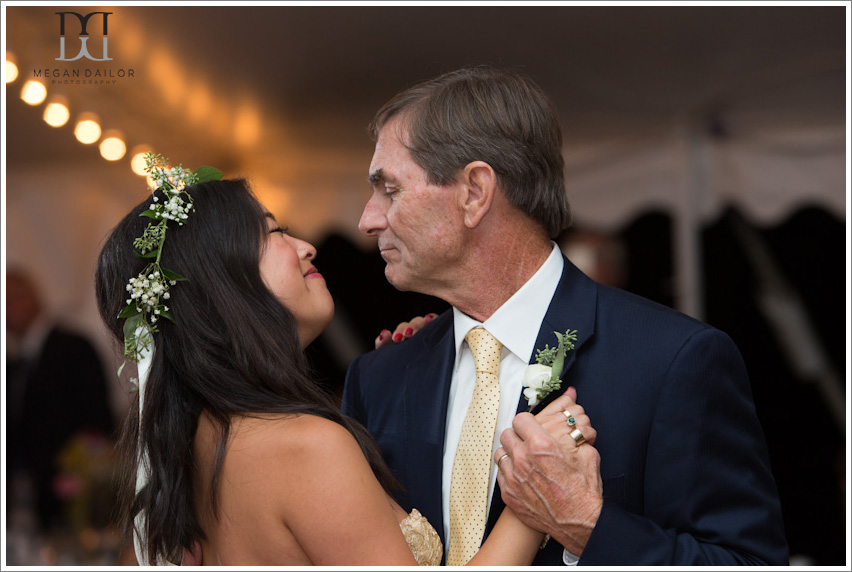 Then it was time to party!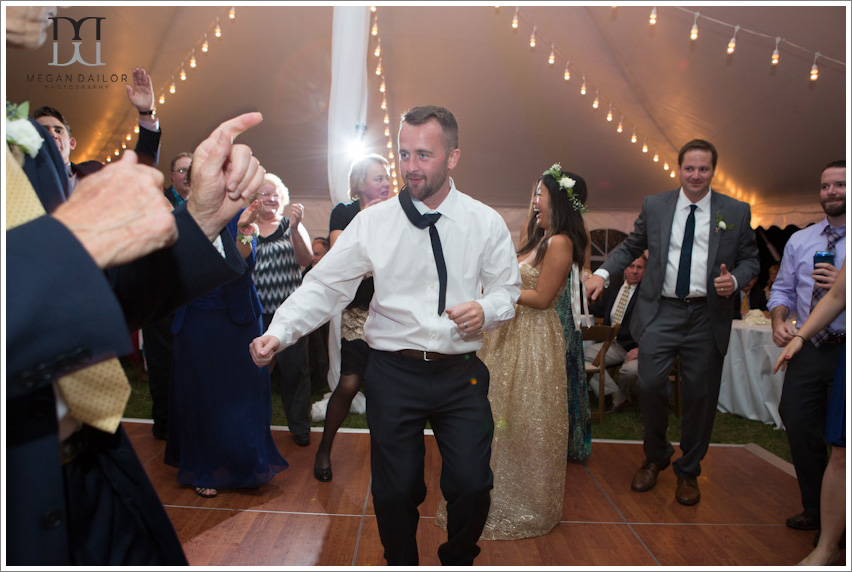 This was the MVP moment. Janelle's drink started leaking and she kind of stood there and looked at it for a second like "ugh" and this guy leapt under it to "catch" it ha ha ha. So stellar.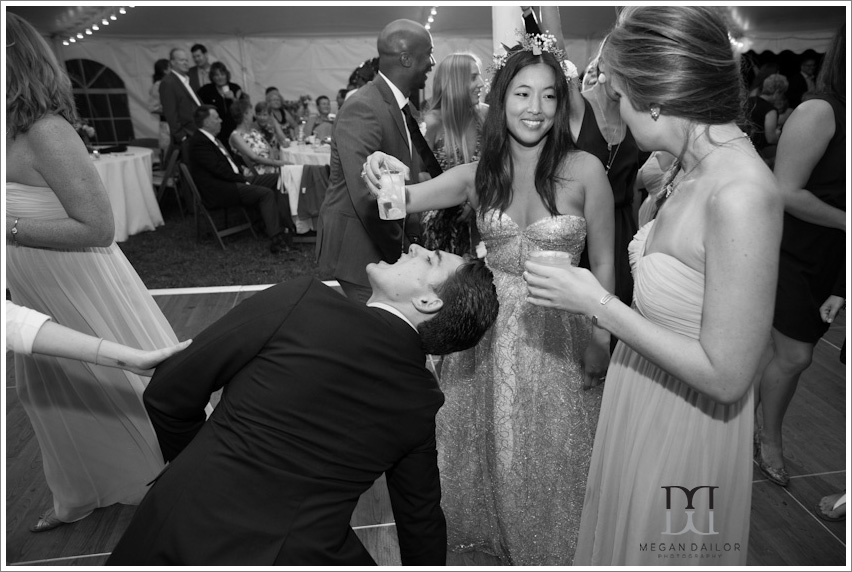 And he was a dancing machine!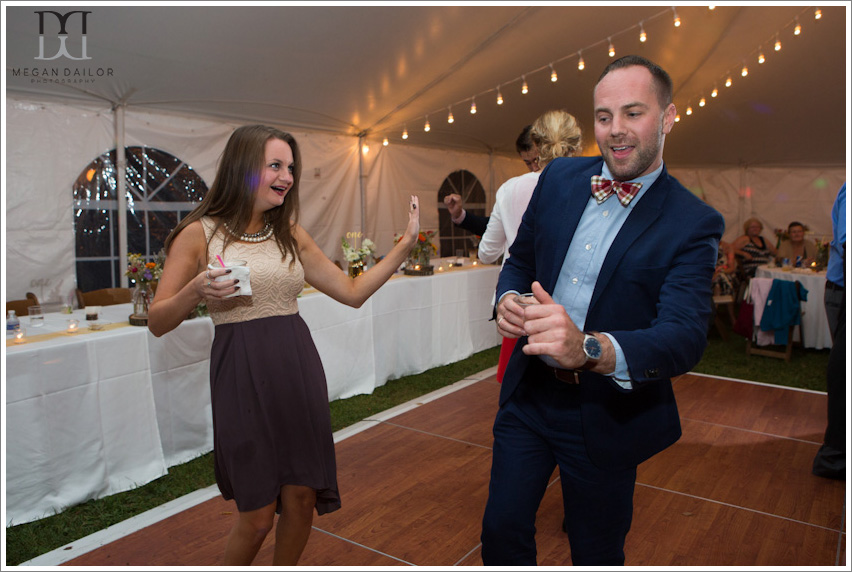 Thank you so much for having me Janelle and Nate, I had so much fun with you guys! You're so weird. In the best way. ;D