Kasey and Mike's wedding had it all: sweet couple, great families, and some of my very favorite wedding friends! I met with Kasey and Mike at their coordinator's place- the lovely and talented Lisa of Lime Drop Events. They were fresh from a Halloween party from the night before. I got to see Mike's super sweet spandex 80's aerobics outfit within about 15 minutes of meeting them, and Kasey's mom Janet took me aside at a later date to tell me she wanted all the funny outtakes of Kasey for blackmail purposes... LOL! Dream clients! Plus they used one of my favorite florists (and studio partner) Lisa from Flower Power Décor, and DJ A_Live from BreakThrough Entertainment. What a killer wedding!
I met up with Kasey and her bridesmaids in the ladies lounge at the Country Club of Rochester. Kasey was opening her gift from Mike, which was a hilarious and sweet custom book he made describing all the things he loves about her. Kasey's combination of giggles and tears was absolutely adorable.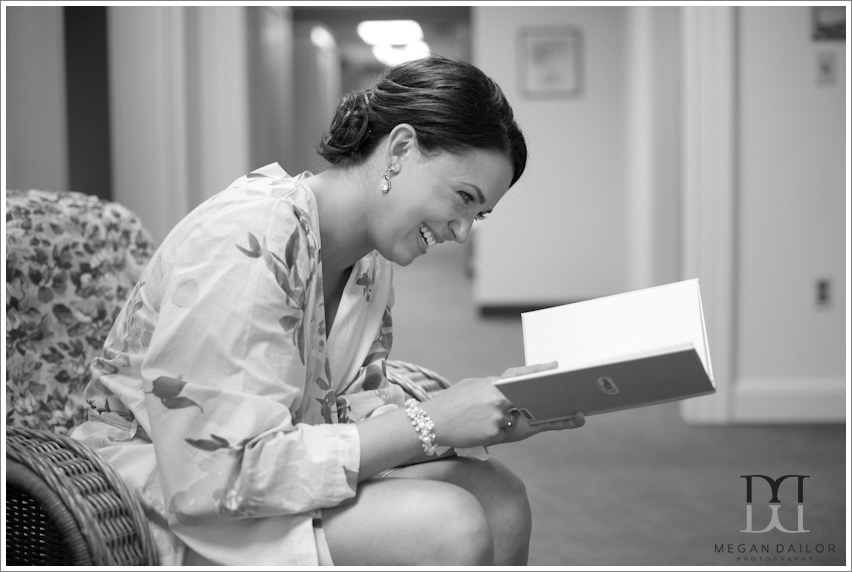 We headed to the stunning Sacred Heart Cathedral for the wedding ceremony, such a gorgeous church!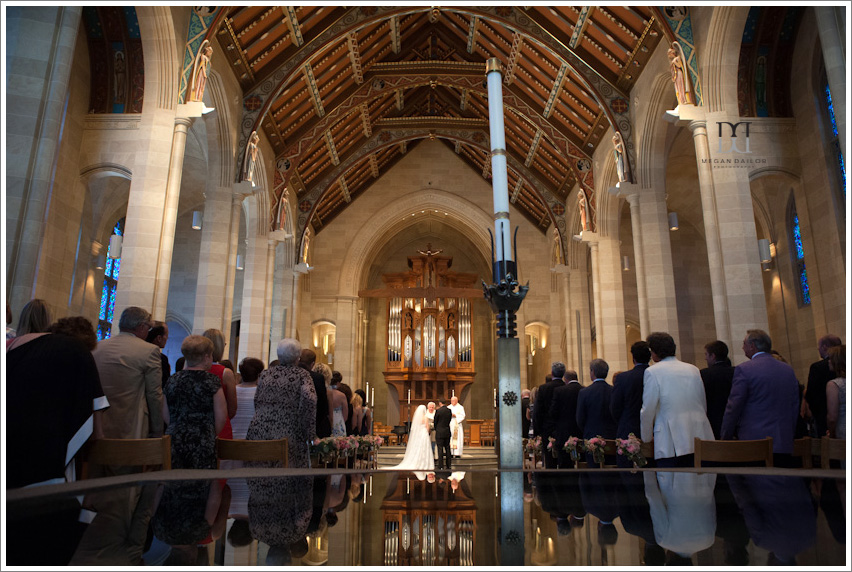 Such joy.

Perfect first kiss!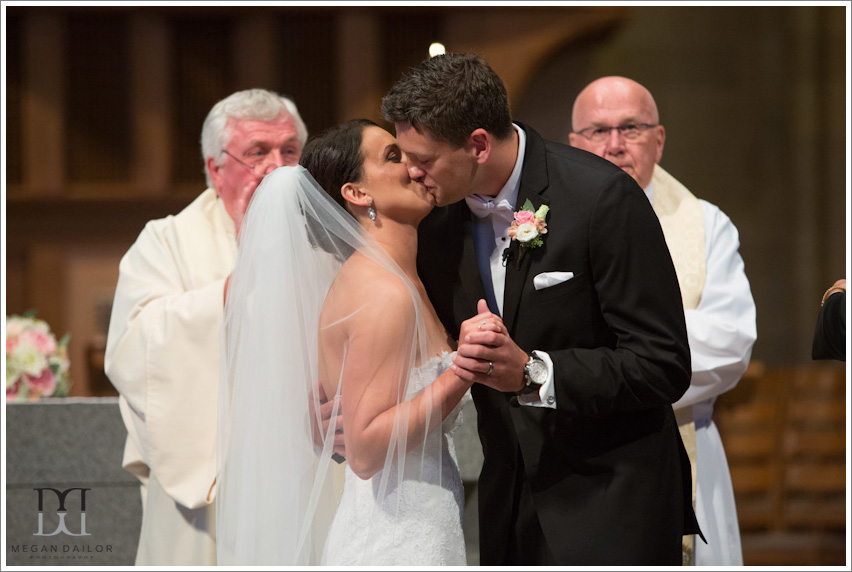 I love watching for the groom's reaction to the wedding ring throughout the day... they are always excited about their new hardware!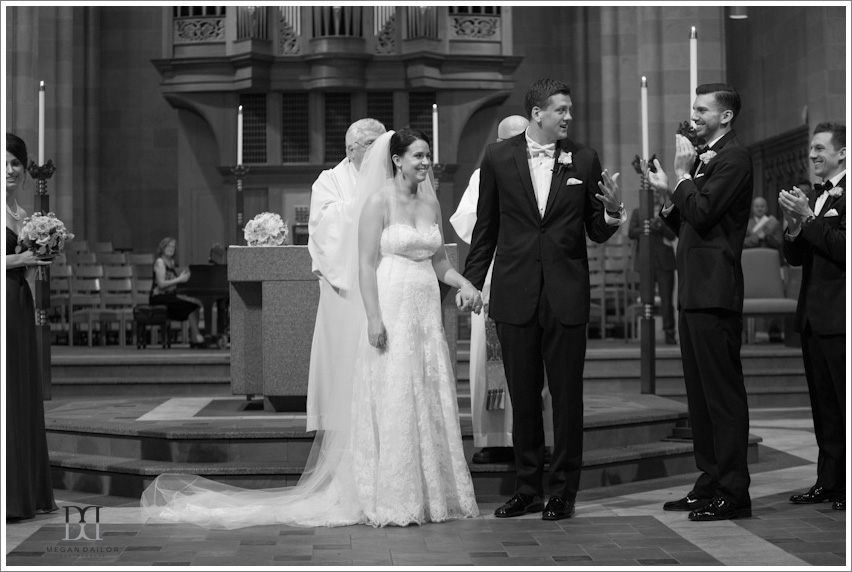 The reflection pool at Scared Heart is just so pretty!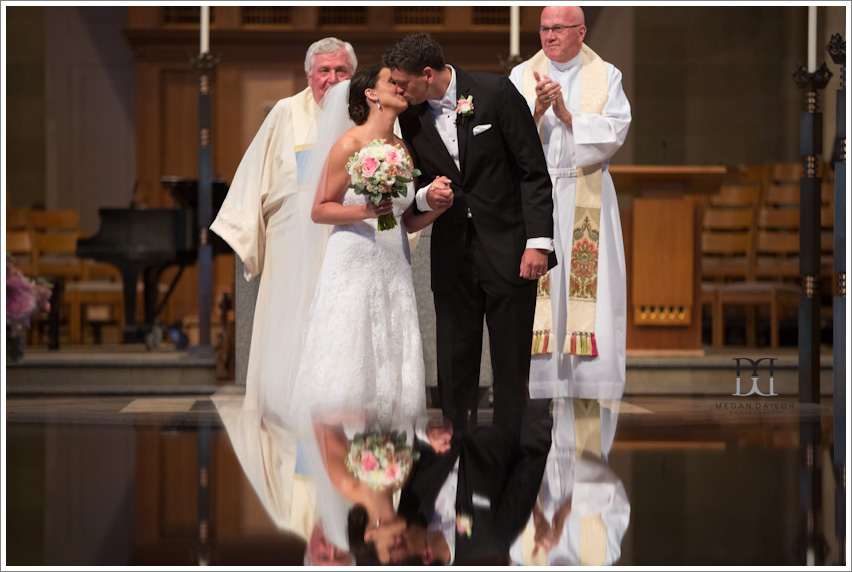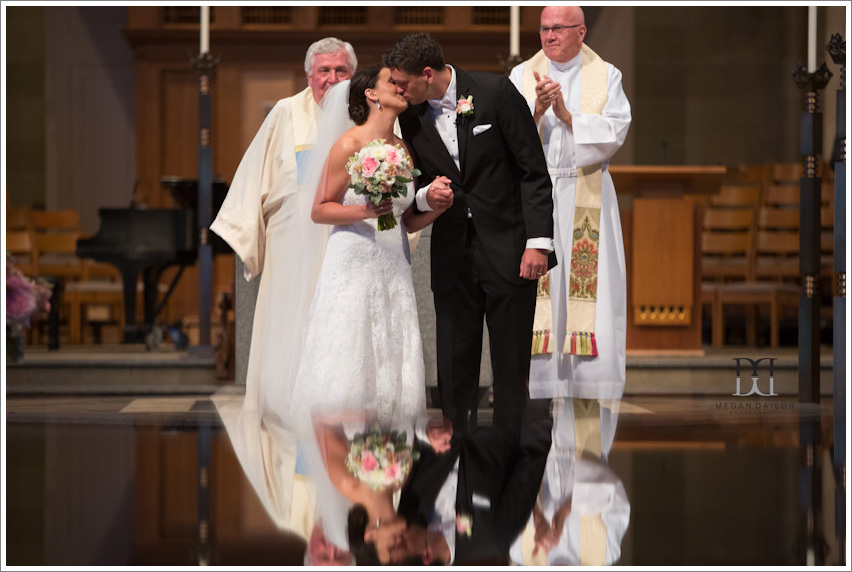 We took the bridal party down to Corbett's Glen for some pictures, looking good guys!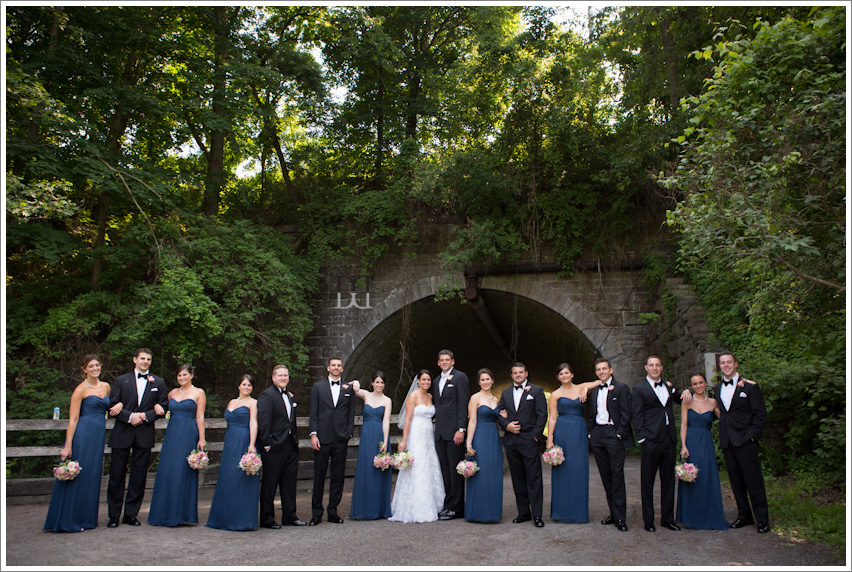 The groomsmen were looking quite dapper.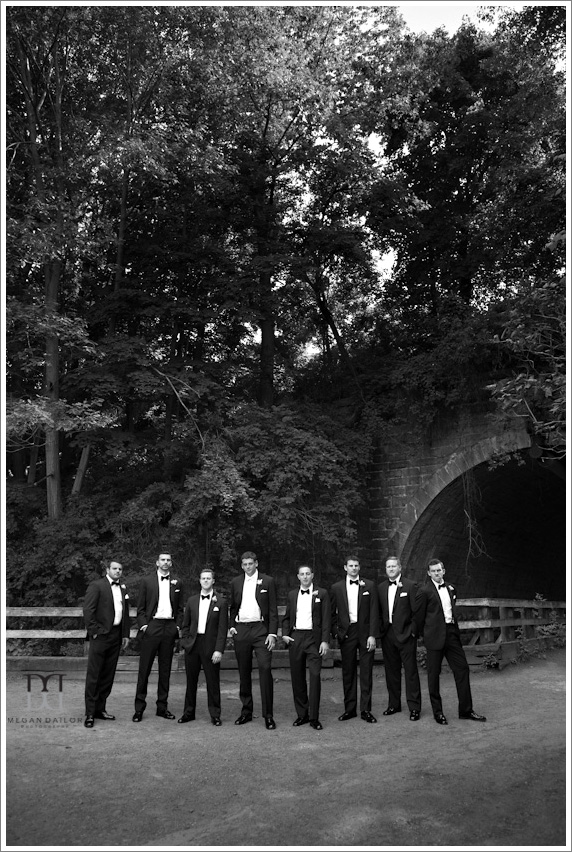 Love these two!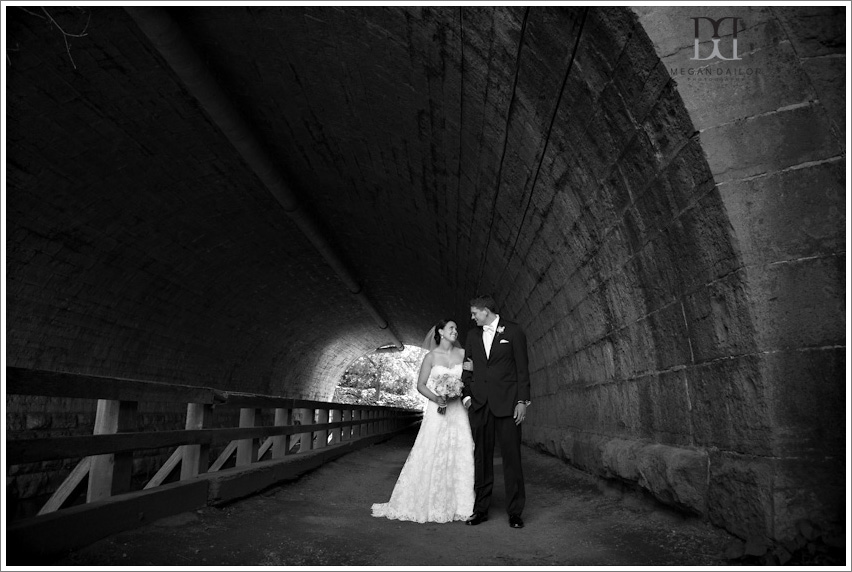 Once we got back to CCR for more portraits, Kasey wanted to grab some tennis photos of her and some of her bridesmaids... I love this. Sports in formal wear!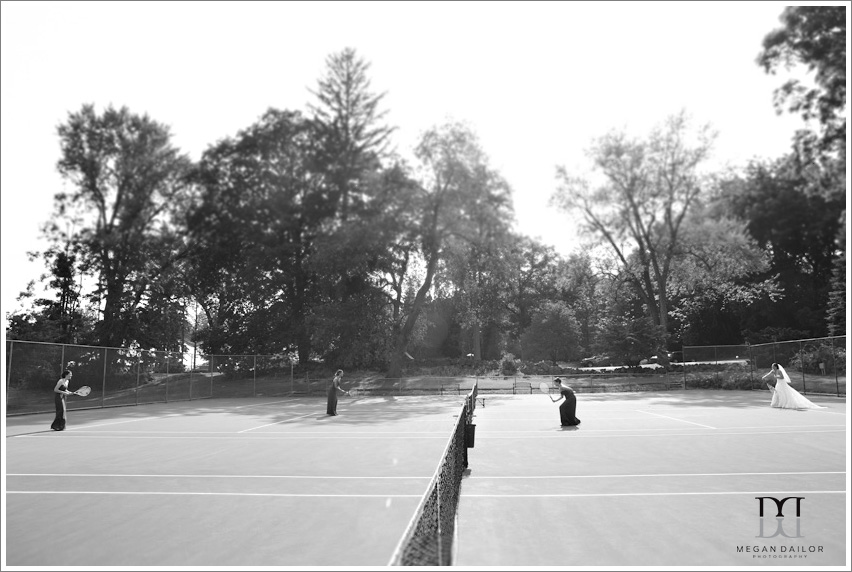 Then it was time to focus on just the bride and groom for some pretty portraits!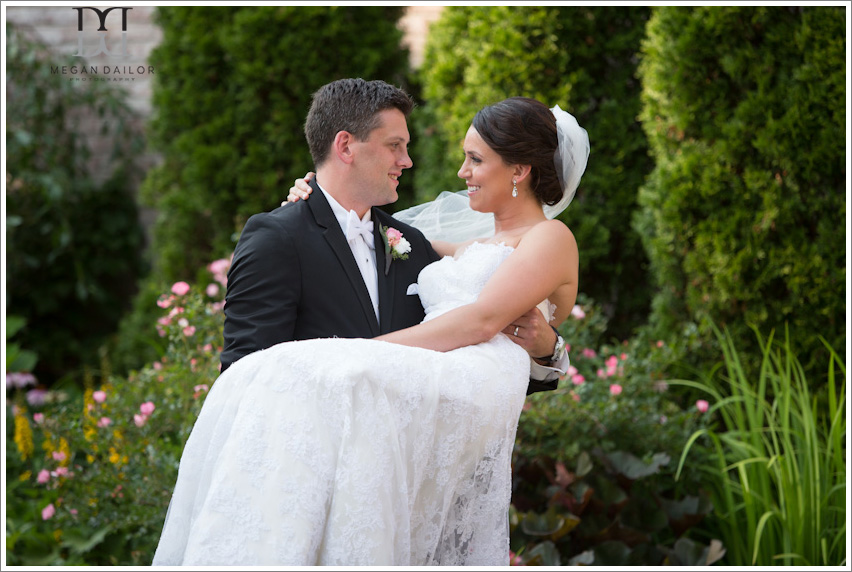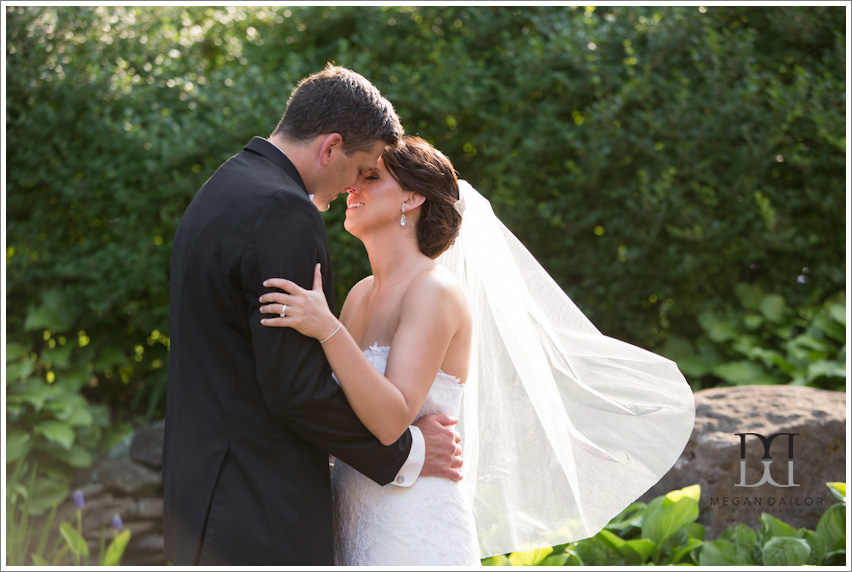 Could not be cuter!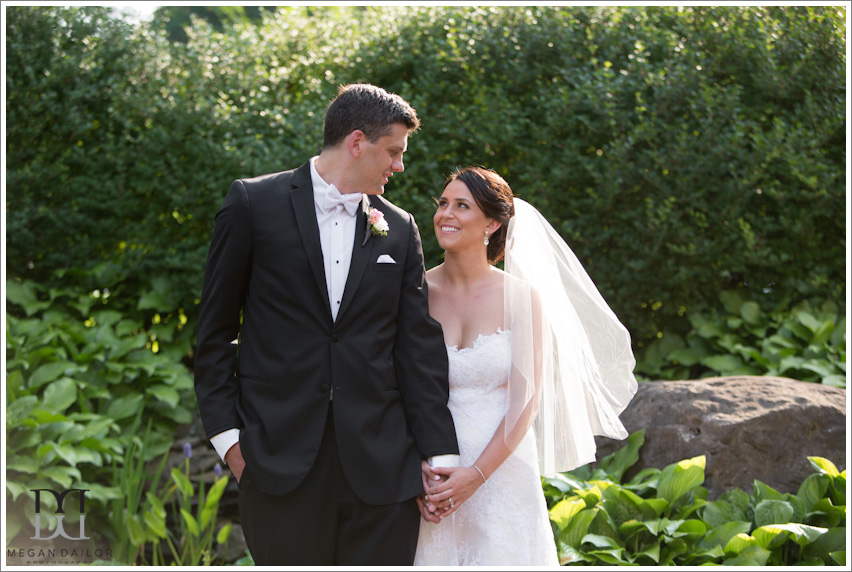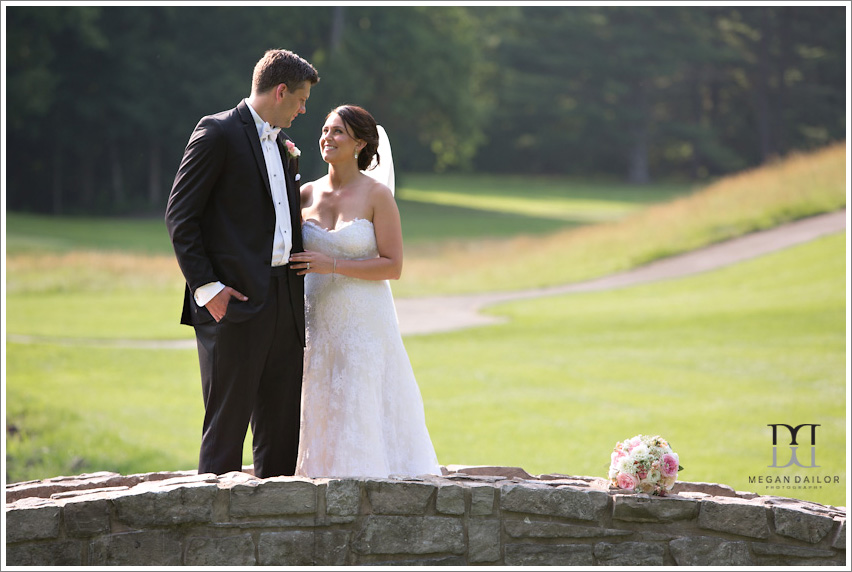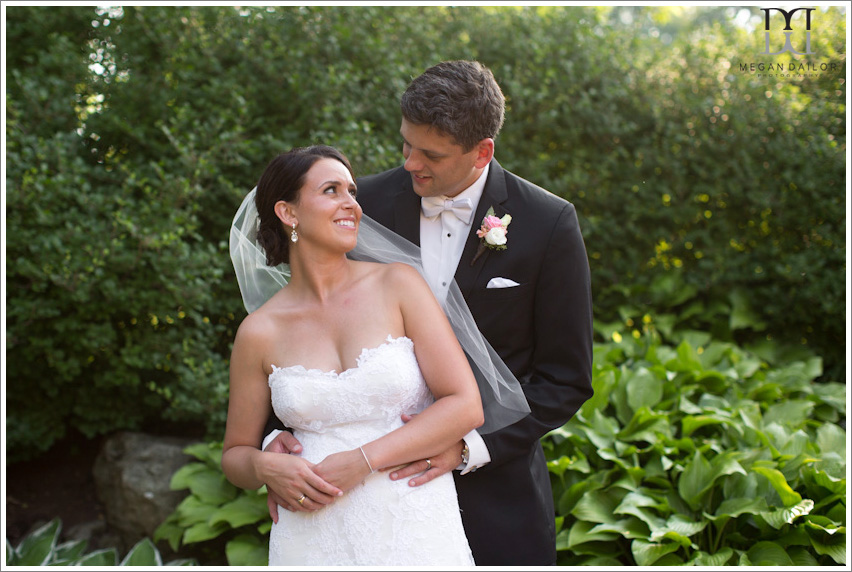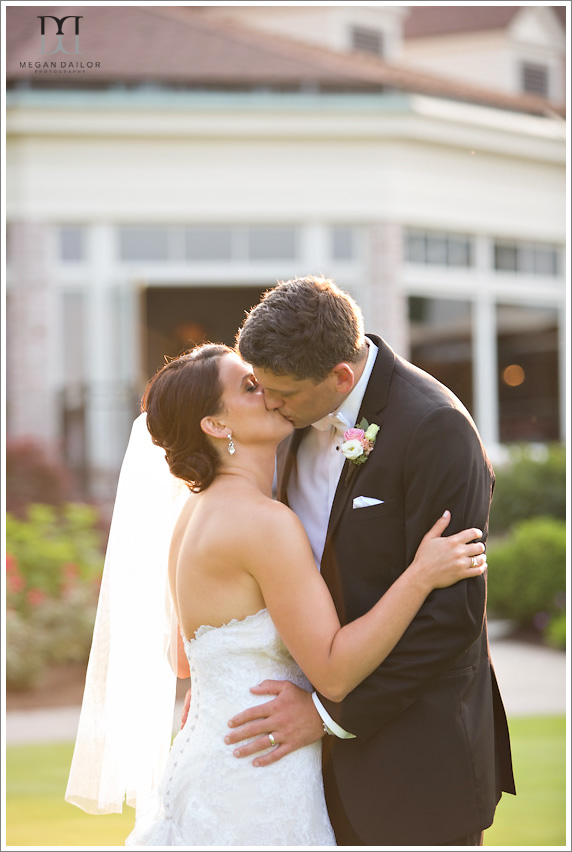 The huge tent, supplied by McCarthy Tents and Events, was absolutely stunning. The Lisas from Lime Drop and Flower Power Décor did an incredible job. It was just overflowing with gorgeous flowers and details. Everyone was raving about how lovely it looked!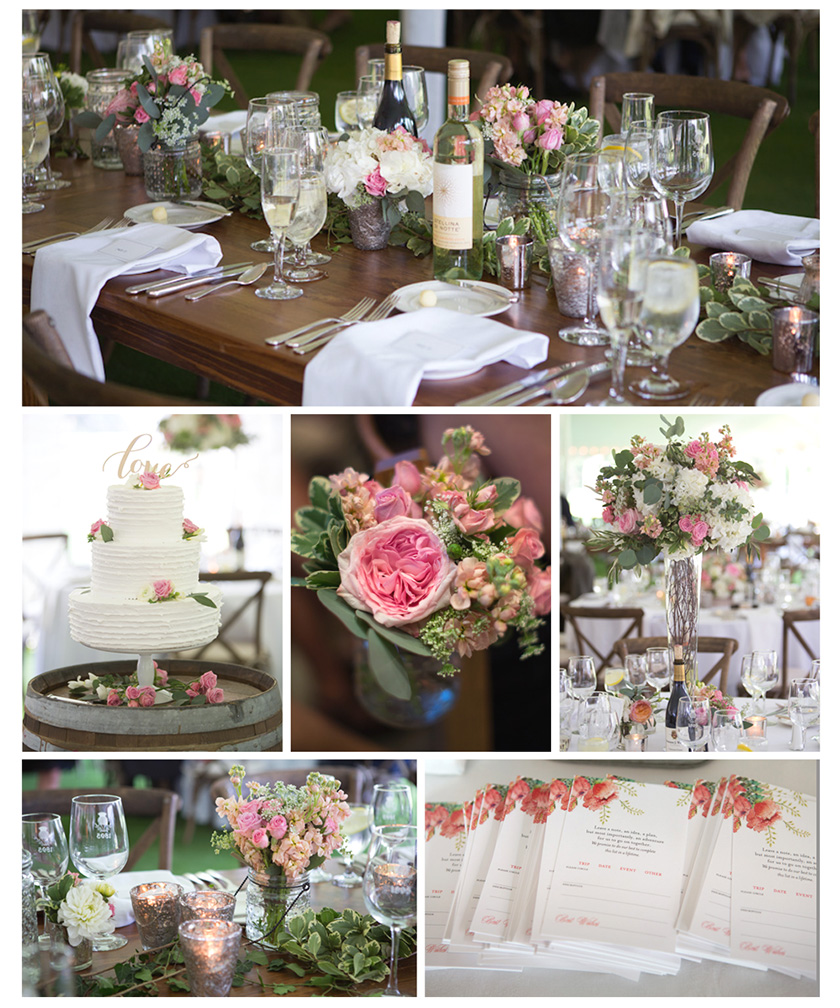 I posted this ring shot that I'm kind of obsessed with on my instagram to see if anyone could figure out where I shot it... it was inside one of the votive holders pictured above! So many sparkles!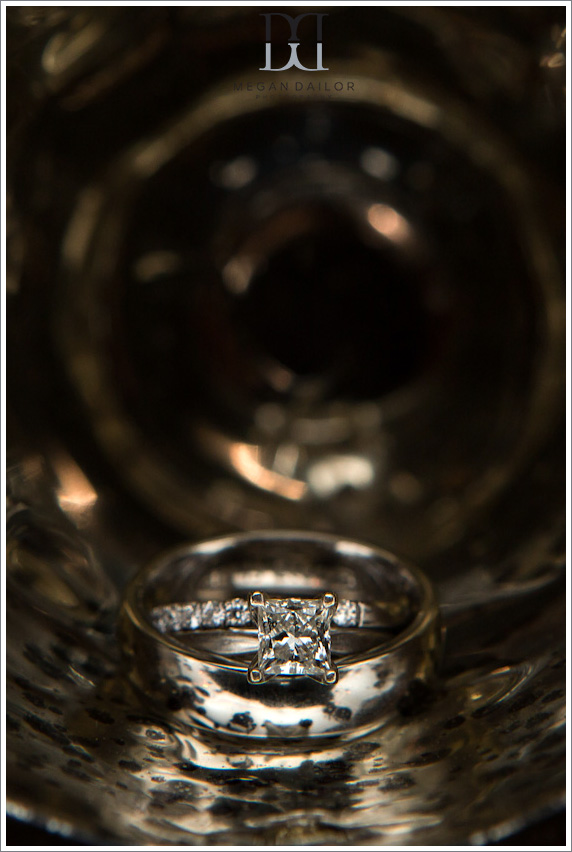 DJ A_Live rocked the double dance floor, he kept it packed all night- He makes it feel like a club!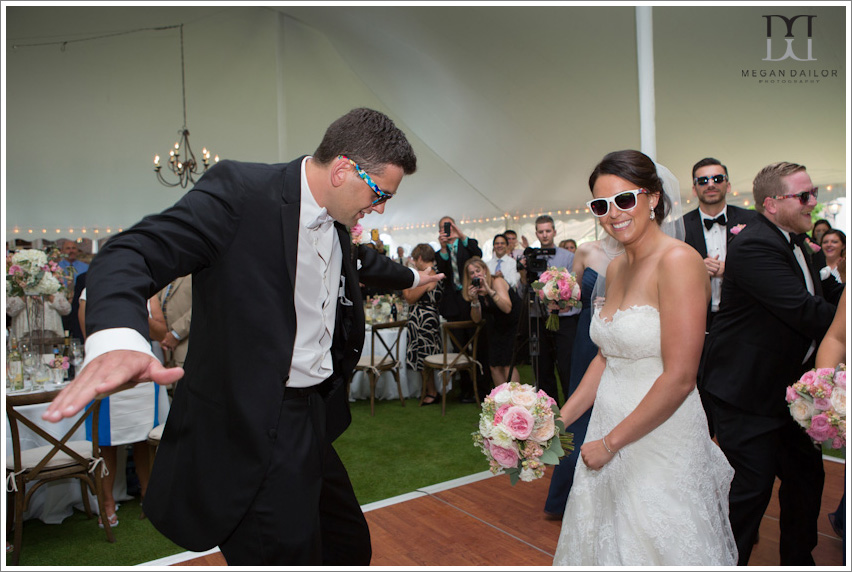 Best faces.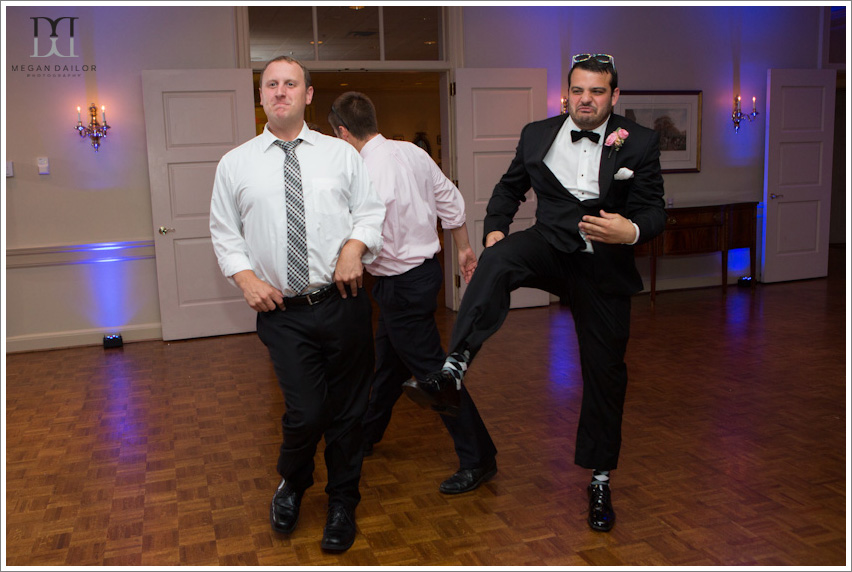 I love her hair flying in this shot!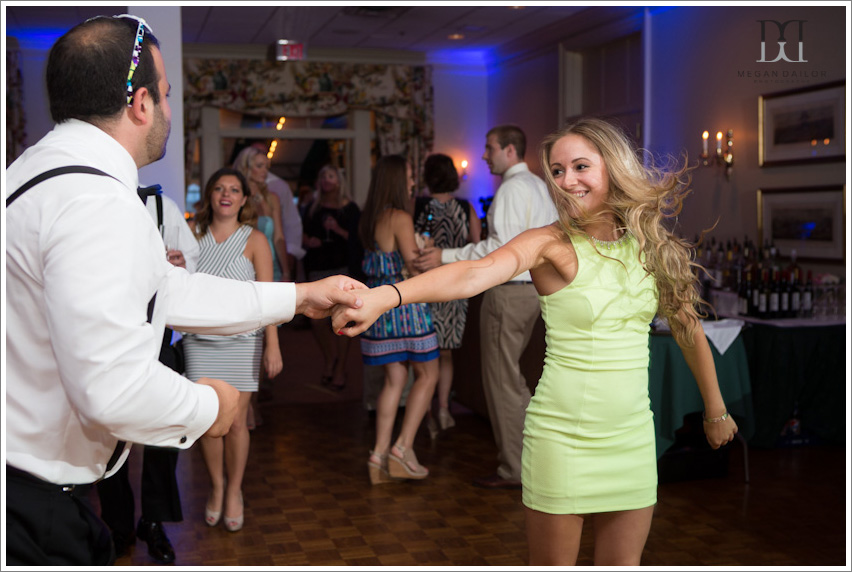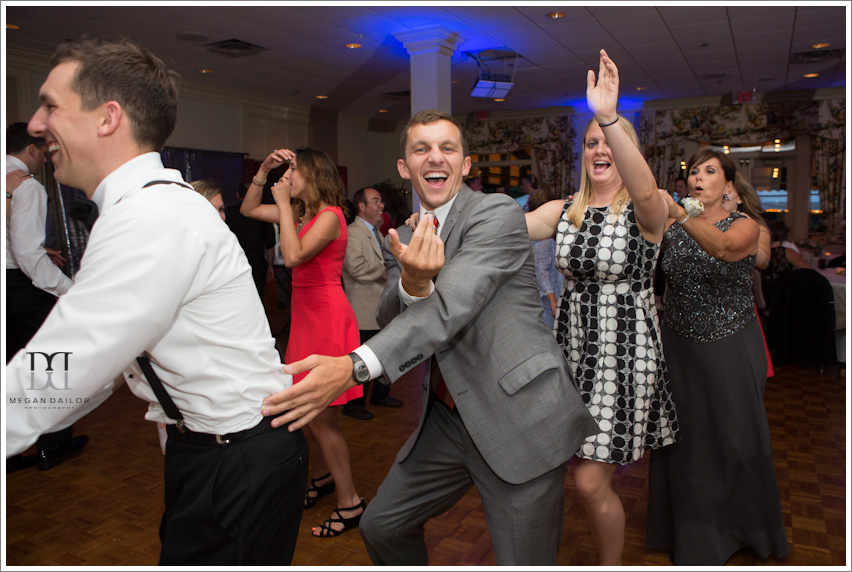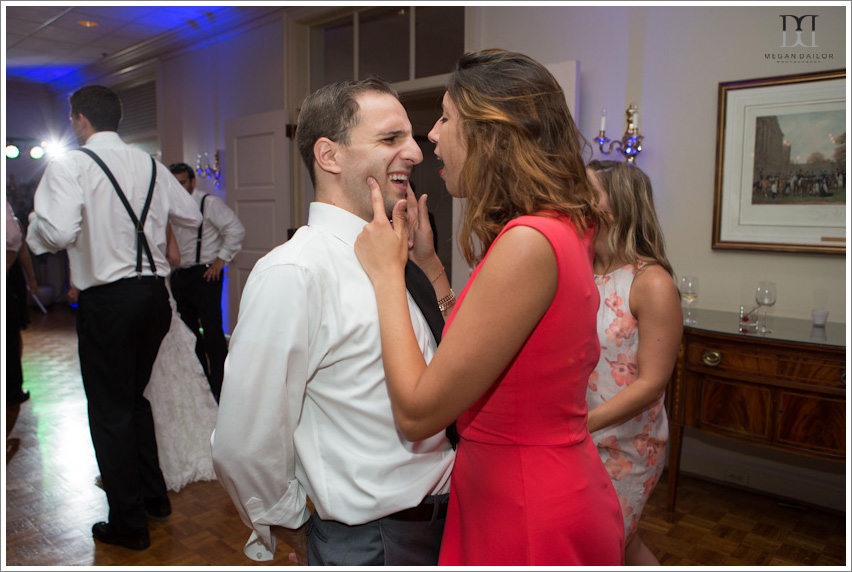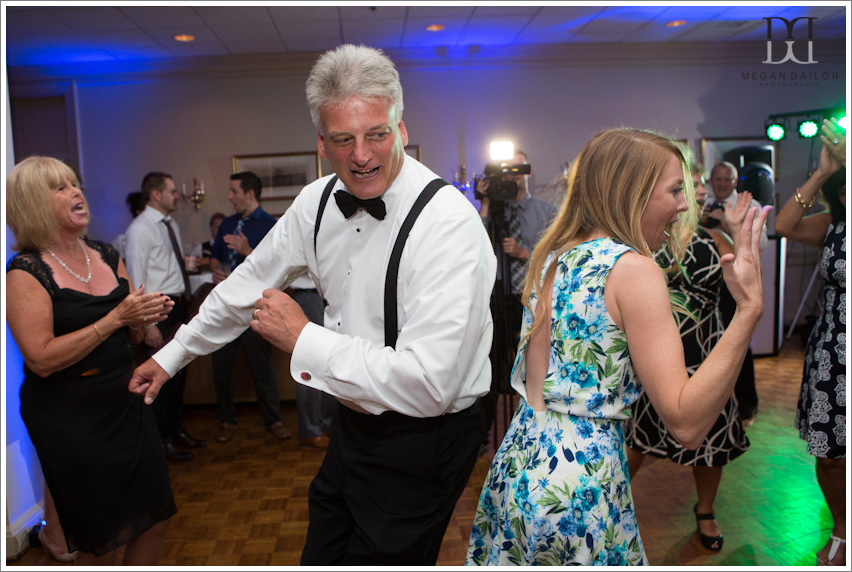 One groomsman got so into "Shout" he needed the paddles.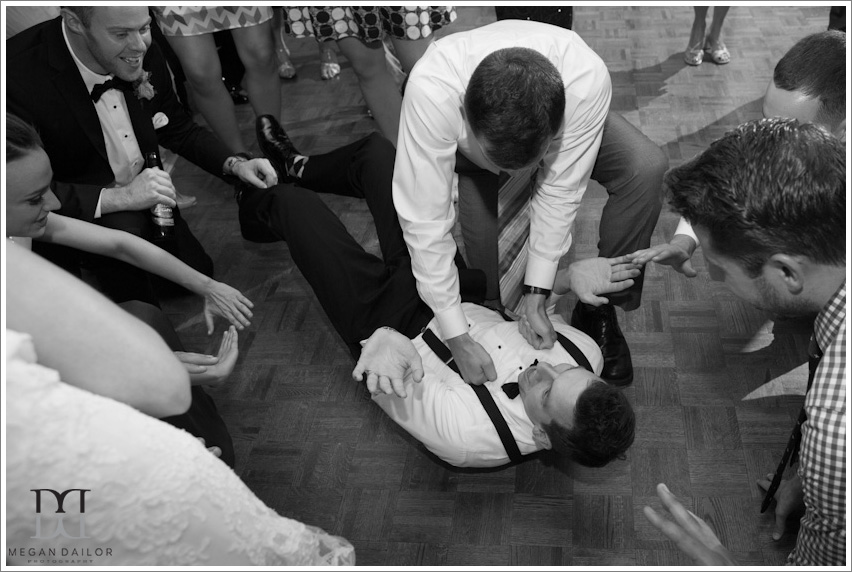 I'm really at a loss as to how to call the MVP for this wedding... the whole dance floor was incredible and Mike and his groomsmen were the best wedding party dancers I've seen in a while! I think this is going to have to be a group award to Mike and the groomsmen, I just can't choose! This double dutch was no joke.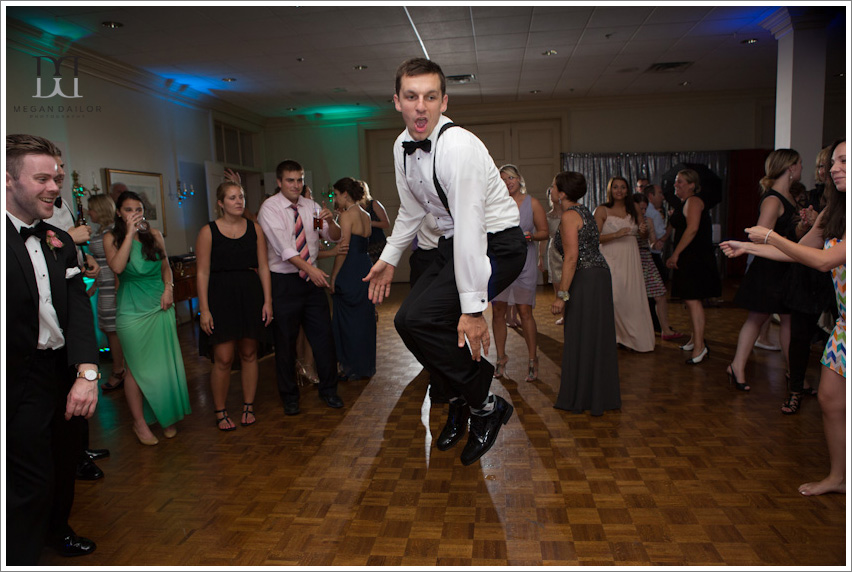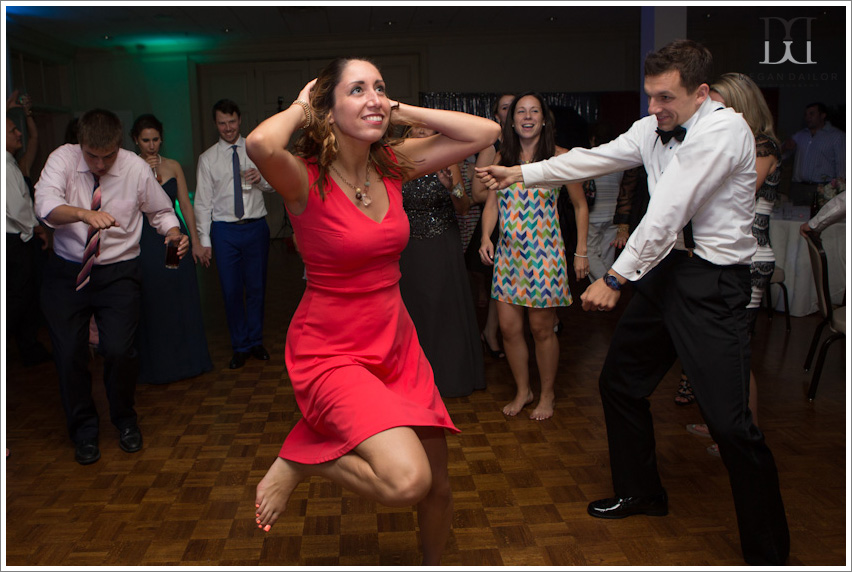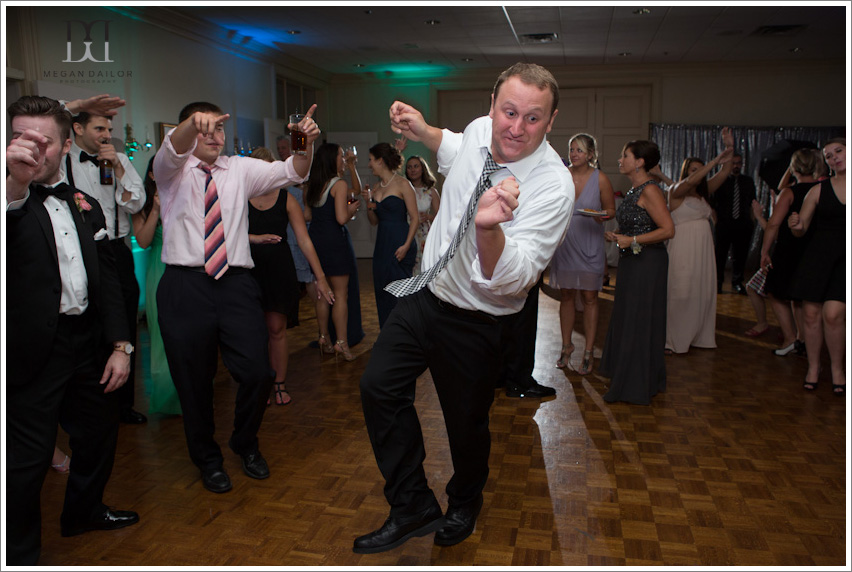 They were all so high energy and had pretty sweet moves- Mike totally had the classic MJ heel groove down. I tried that once and almost broke all 206 of my bones.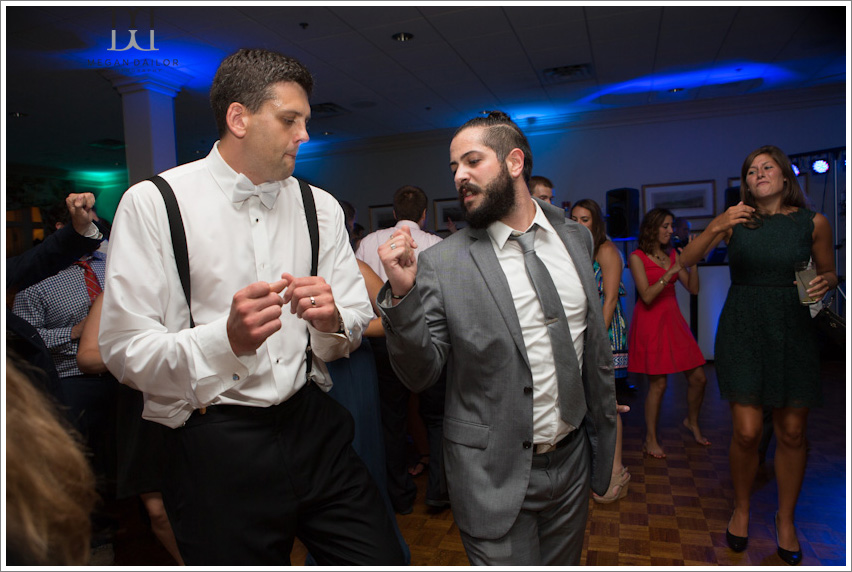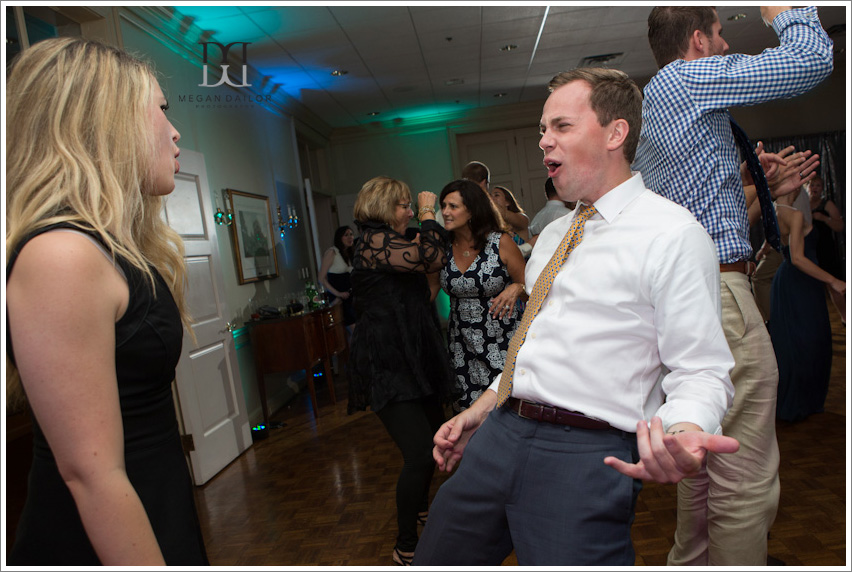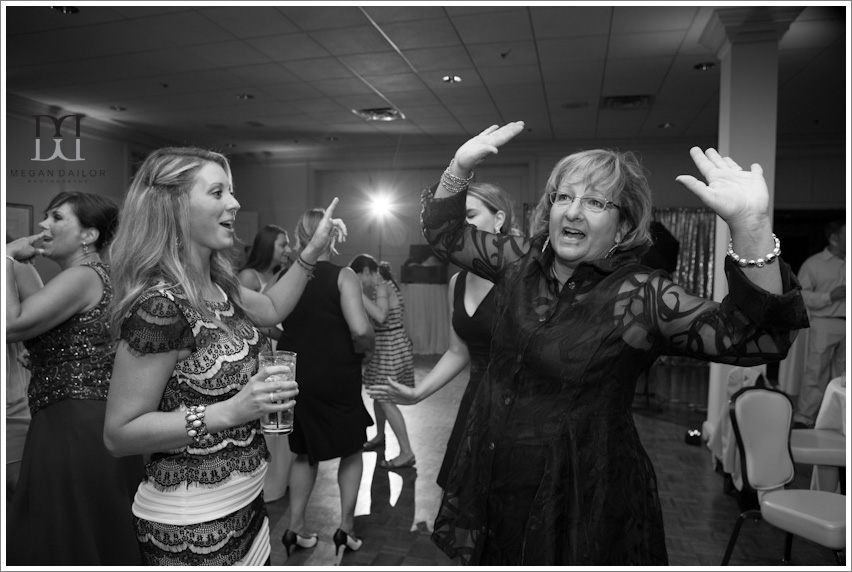 Thank you so much for having me Kasey and Mike, I had a great time with you guys! Congratulations!!
Megan Dailor • Rochester Wedding Photographer