Bristol Harbour Wedding Photography
Meghan and Rich were married this weekend at Bristol Harbour, one of my favorite venues! Meghan is so gorgeous!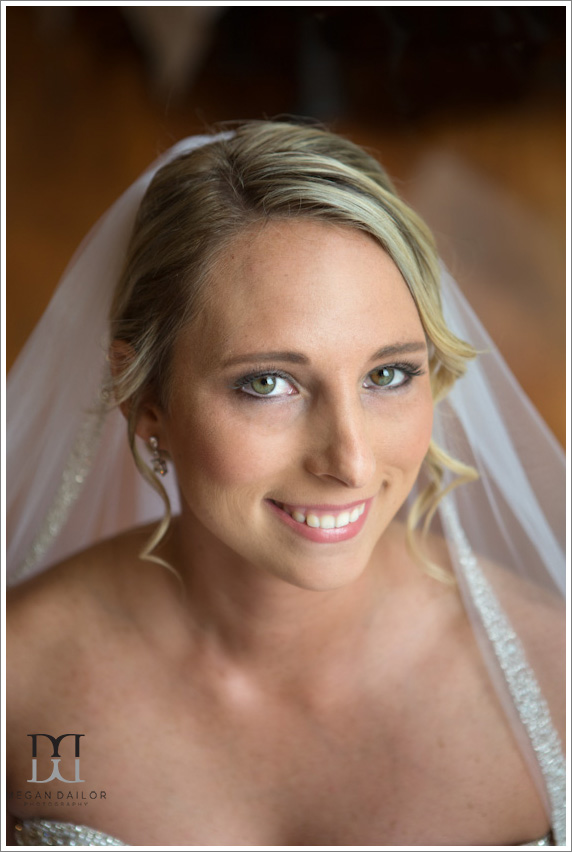 I love when I have time to photograph the ceremony area before guests arrive! Could not be more picture perfect. And Rockcastle Florist did a lovely job decorating the arbor!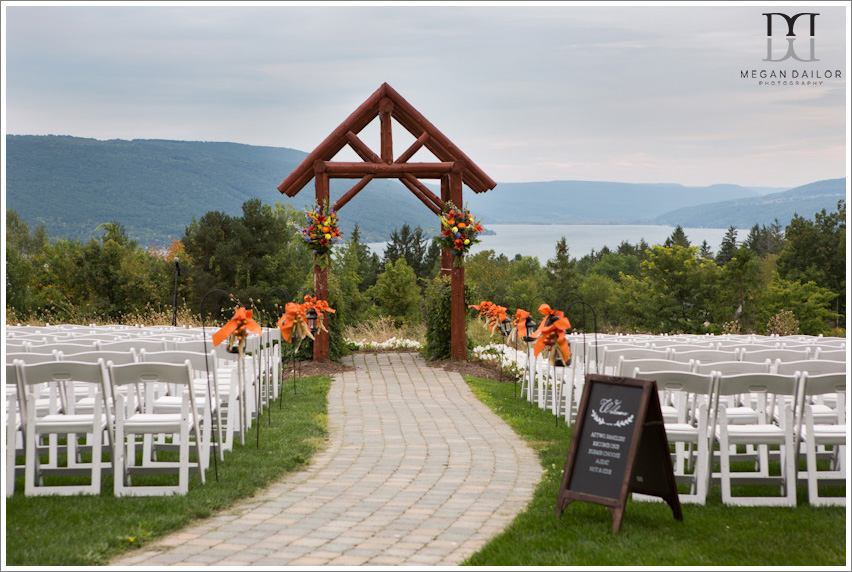 Rich met Meghan when she interned at his work. These two are so adorable. Look at his smile! So ready for his girl.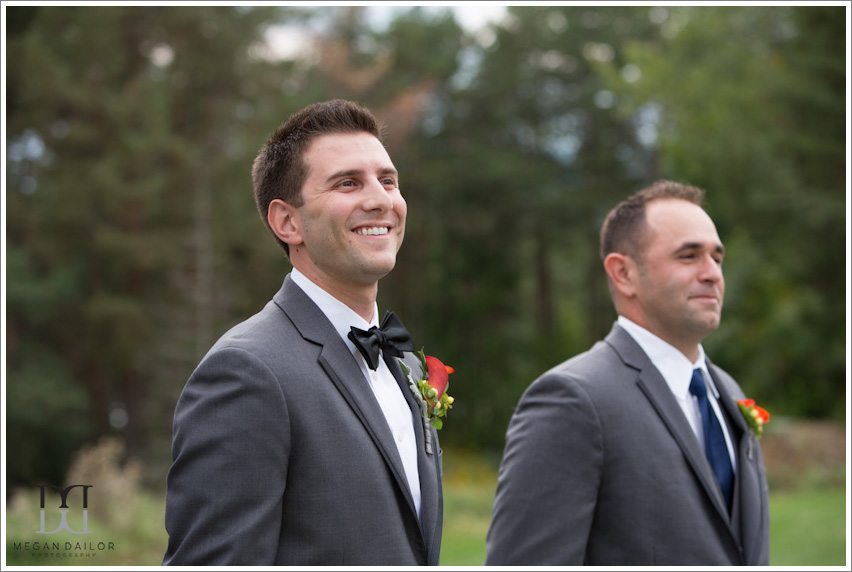 And Meghan's smile! Meghan was sort of nervous during the preparation, as most brides are... it's a big day! But as soon as she saw Rich, you could just see her totally relax. It was very cute!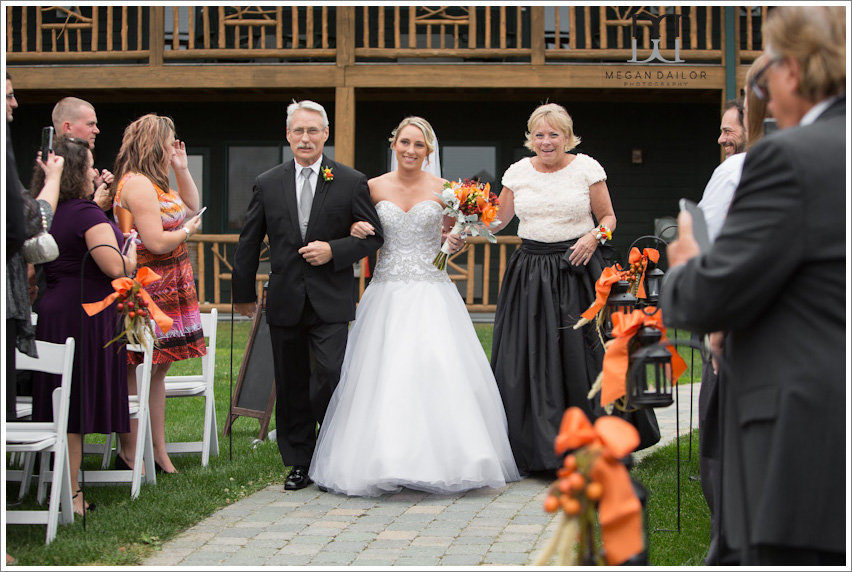 The perfect spot for a wedding!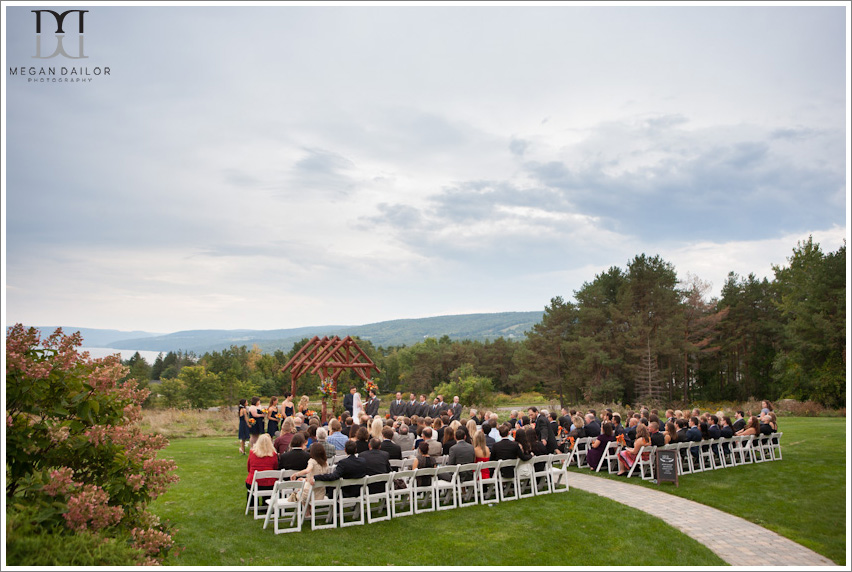 Love the way she is looking at him. I love when my couples are so engaged with each other during the ceremony... smiling and looking at each other like this makes for beautiful photographs!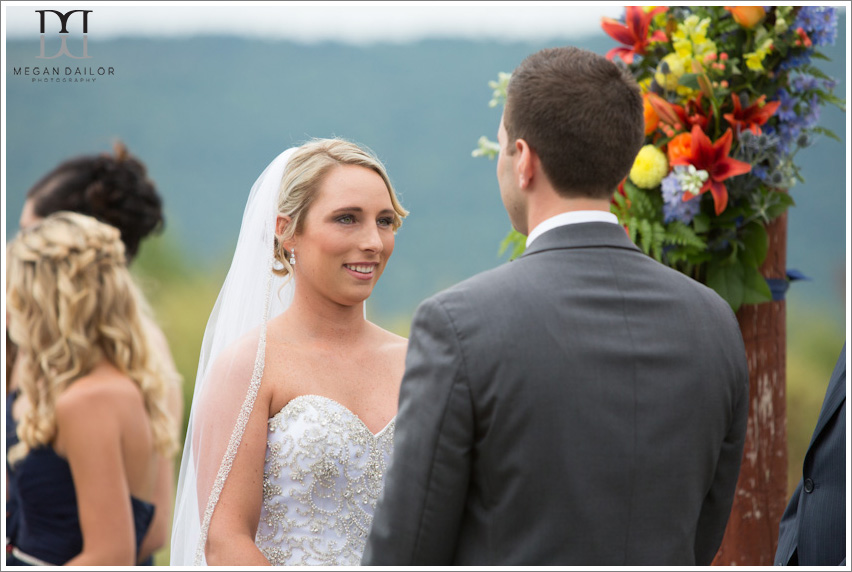 Such sweetness.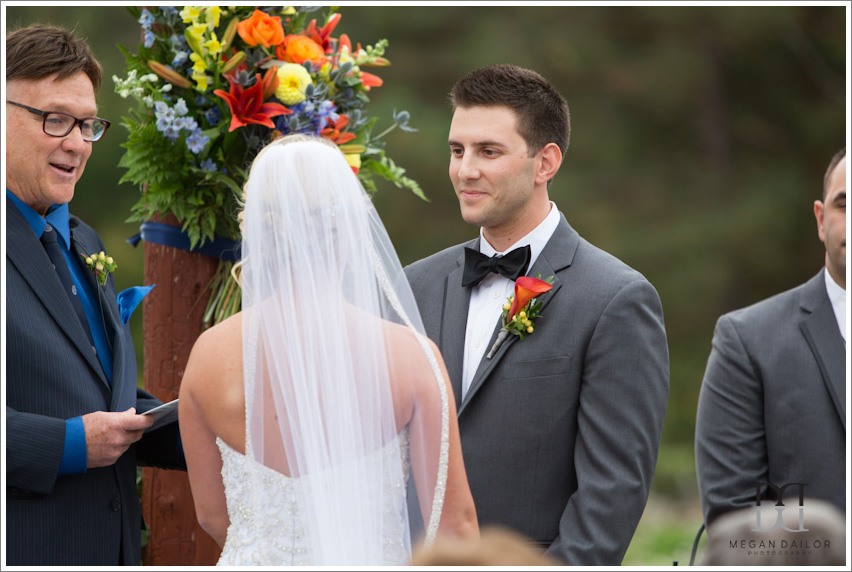 An absolutely beautiful early fall wedding!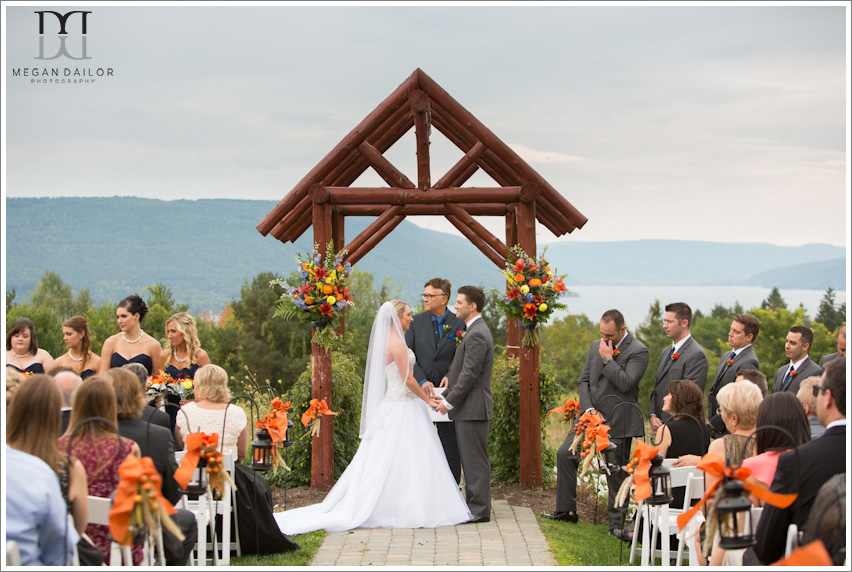 Hooray, first kiss! It's official!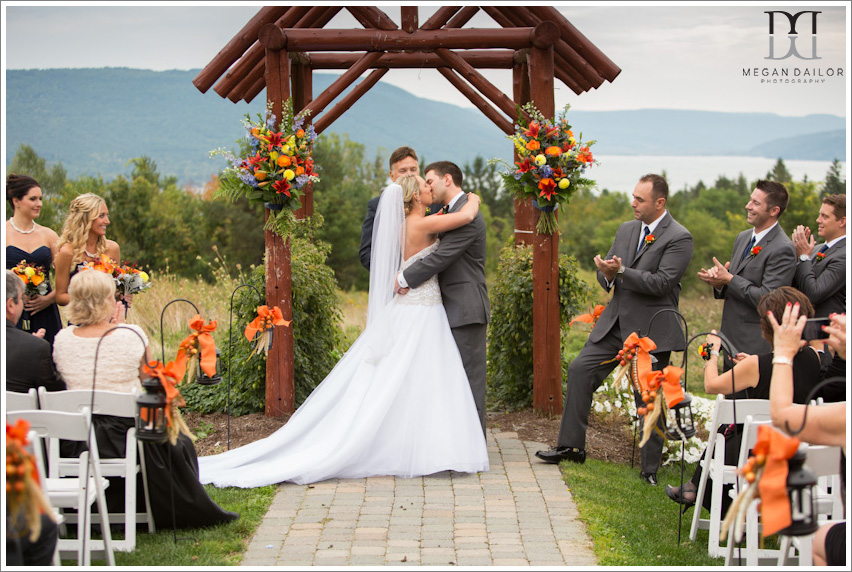 Mr and Mrs! And they were showered with fragrant lavender seeds as they came down the aisle!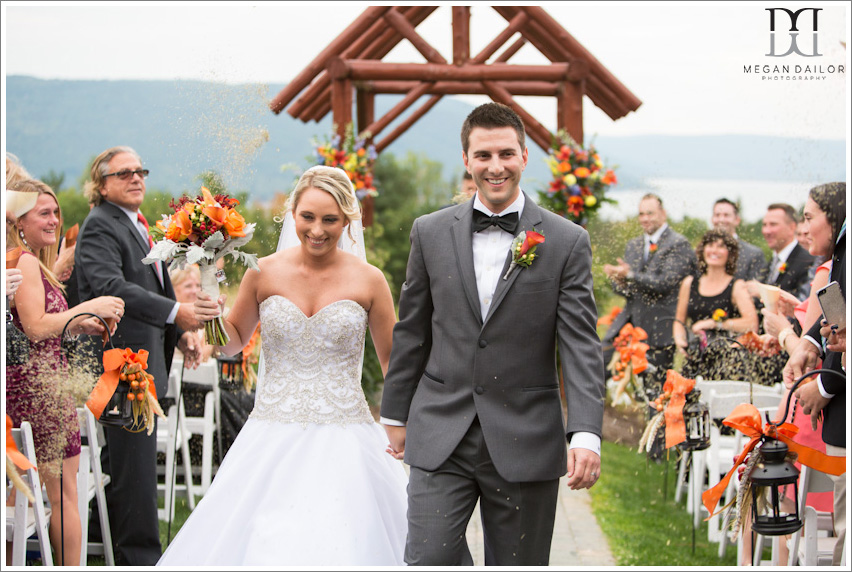 Once the wedding ceremony was over, the rain that had been threatening all day swept through so we had to work very quickly! This bridal party was on point!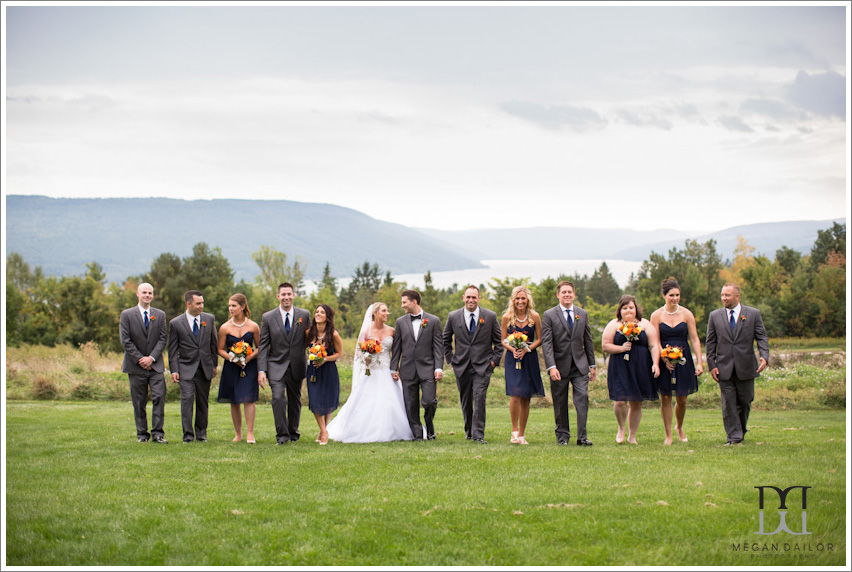 Meghan and her bridesmaids were so fun!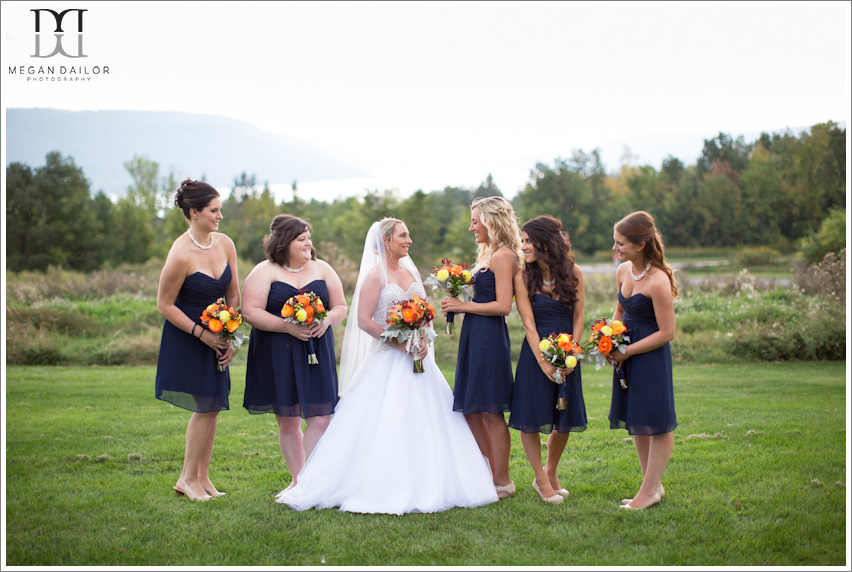 We shot a little bit in the rain, then it passed and we got this beautiful storm light with the rain clouds in the background. I was like WE ARE STAYING OUT HERE FOREVERRRRR lol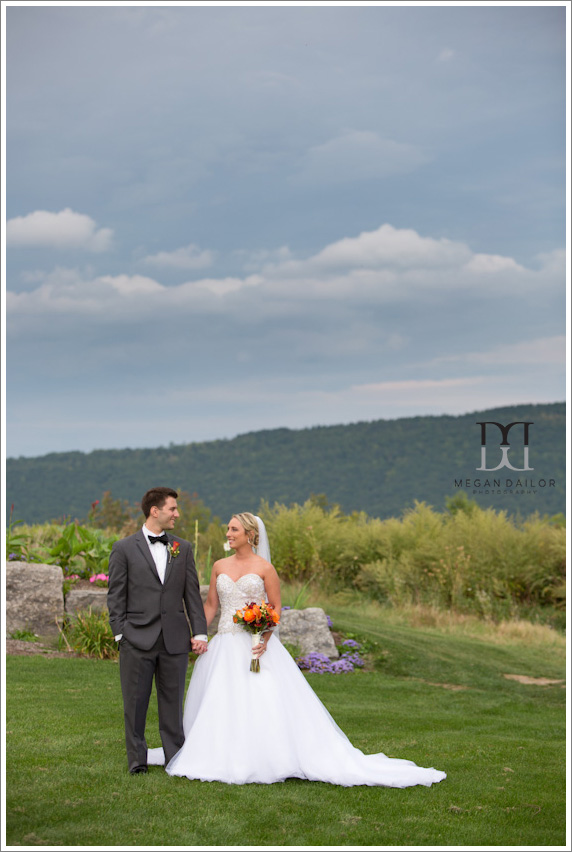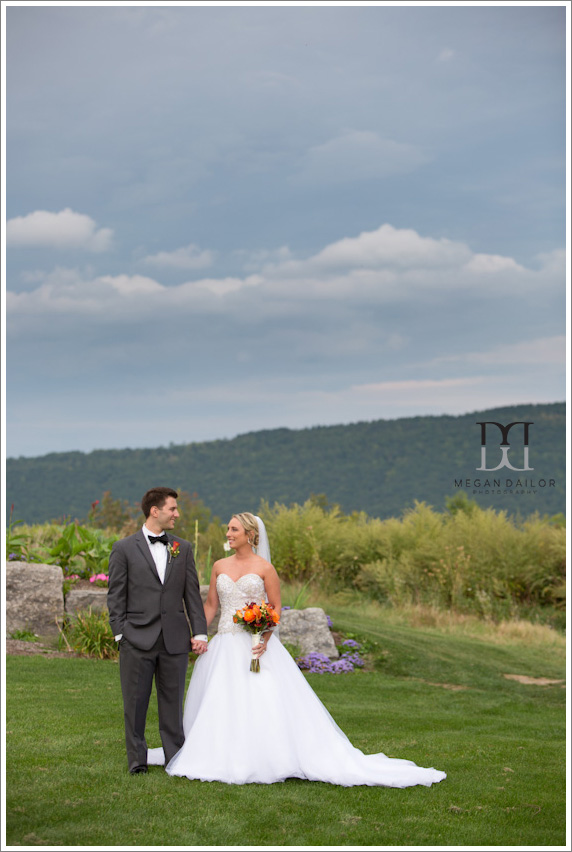 These two are very easy to photograph. Adorable.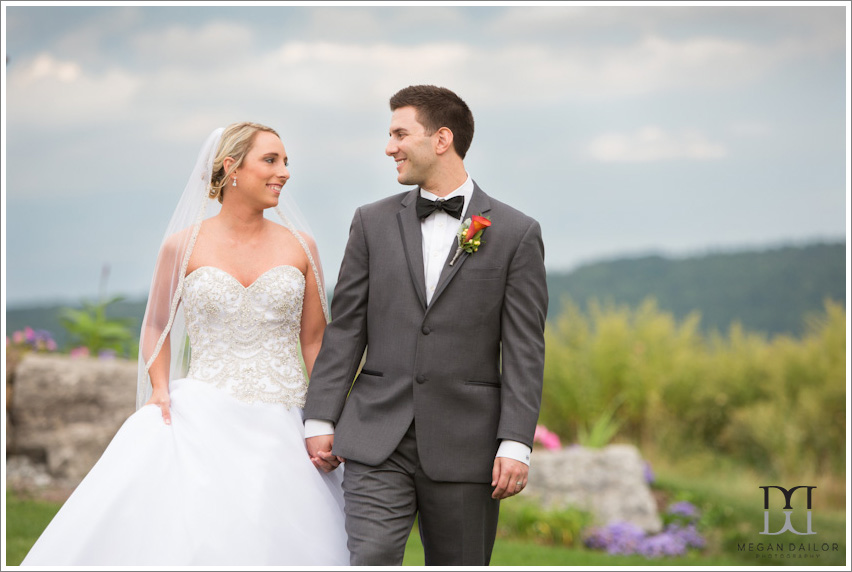 The storm rolling through made everything soft and hazy.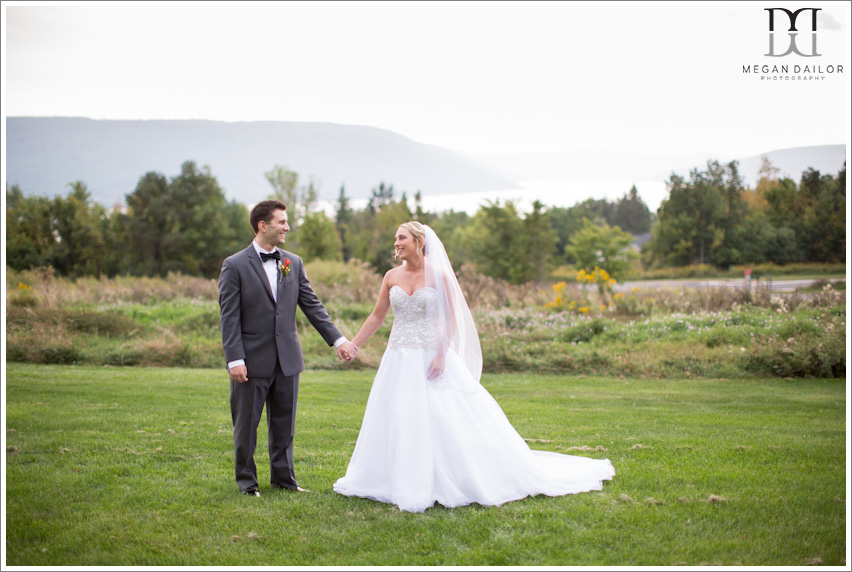 Cute as buttons.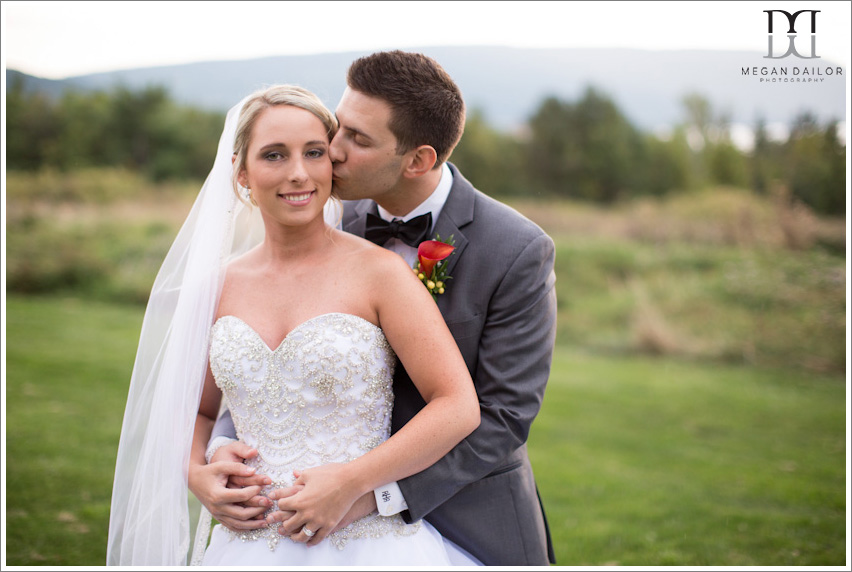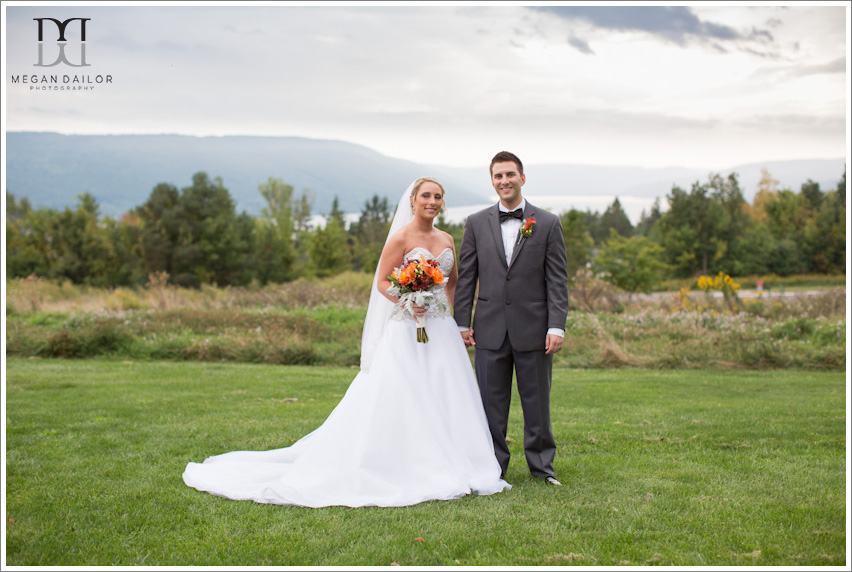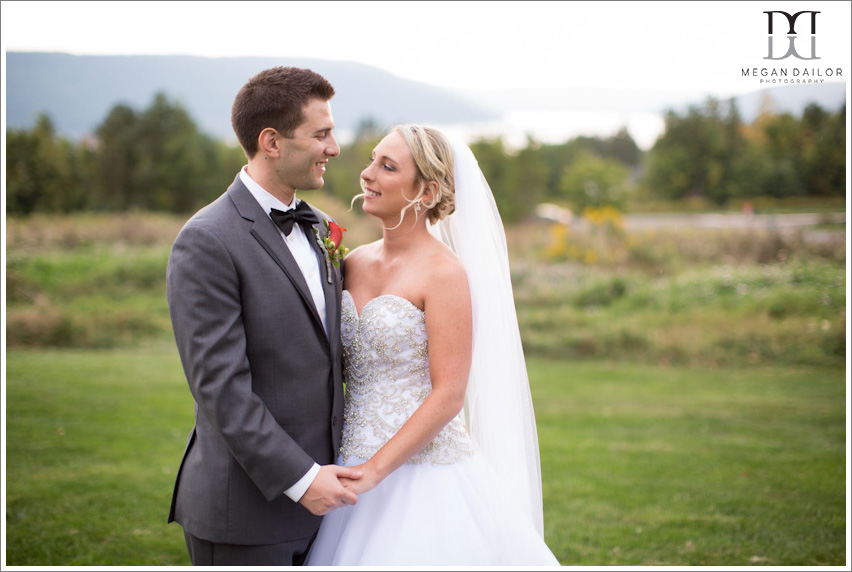 After cocktail hour, we headed inside to start the wedding reception. Love this moment during their first dance.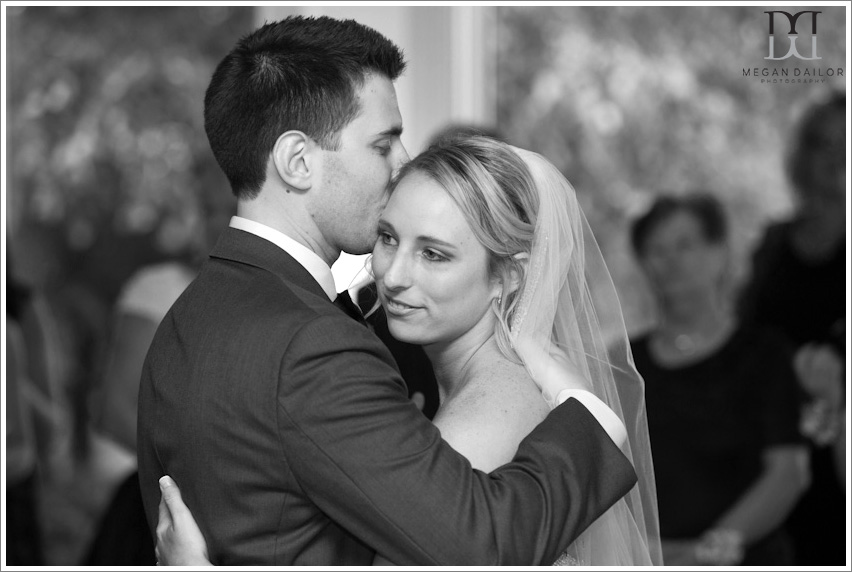 Rich and his parents watching Meghan's dance with her father was so sweet. What a lovely family!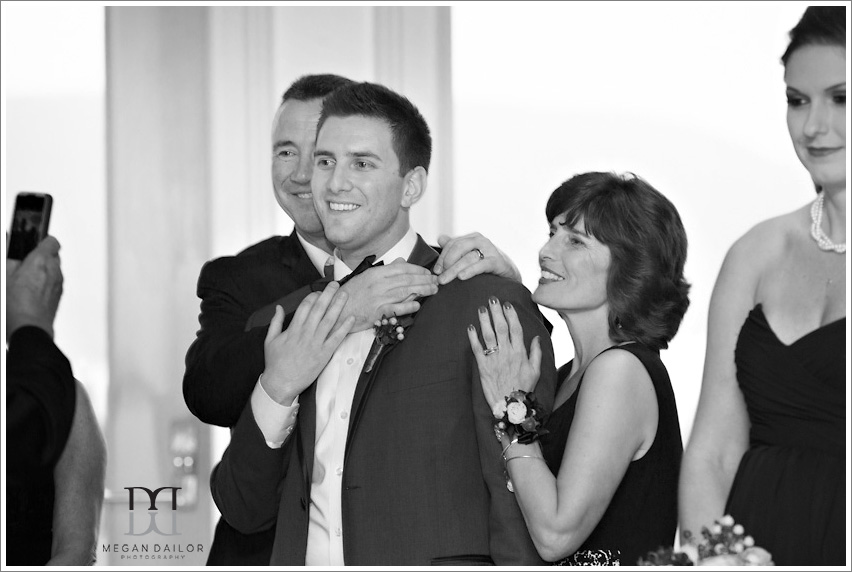 How beautiful is Meghan!?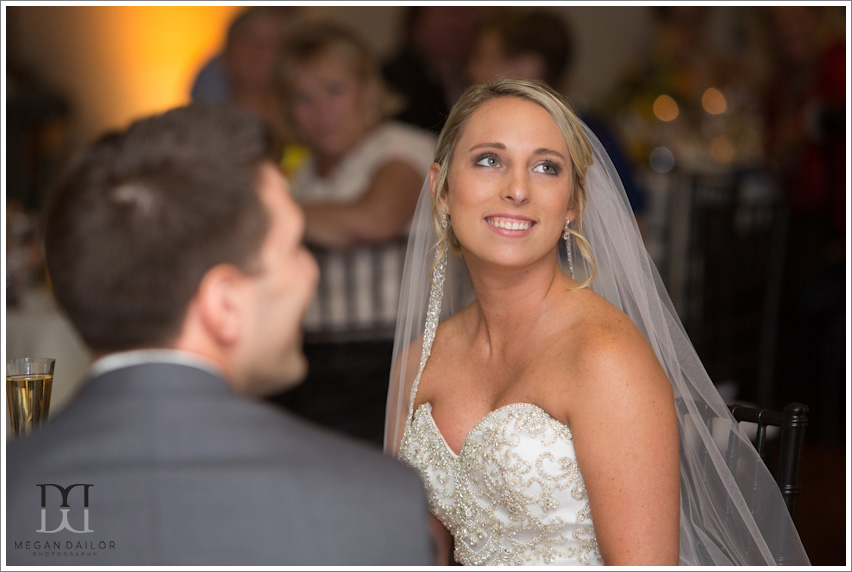 The party was rocking, thanks to Black Tie Entertainment! Rich and Meghan were frequent visitors to the dance floor!

The Wedding MVP race started out with an early leader...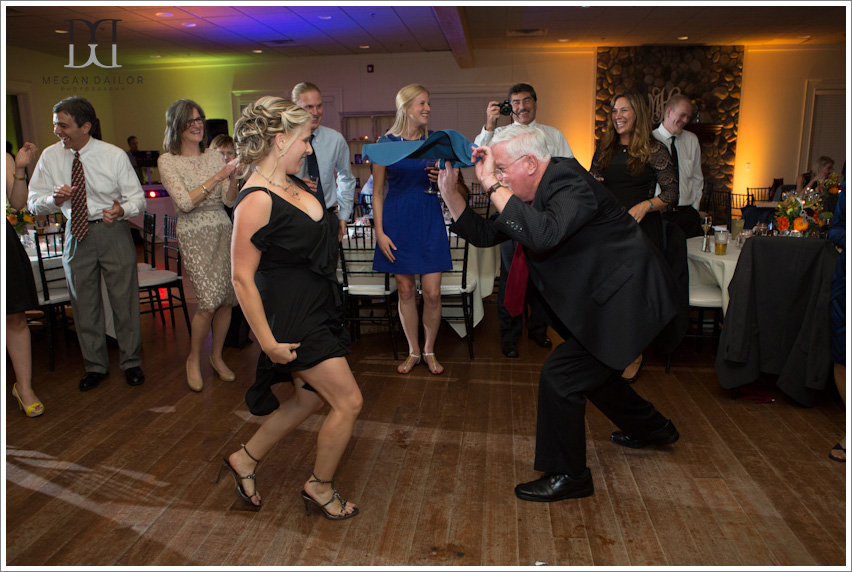 this girl was werrrrkin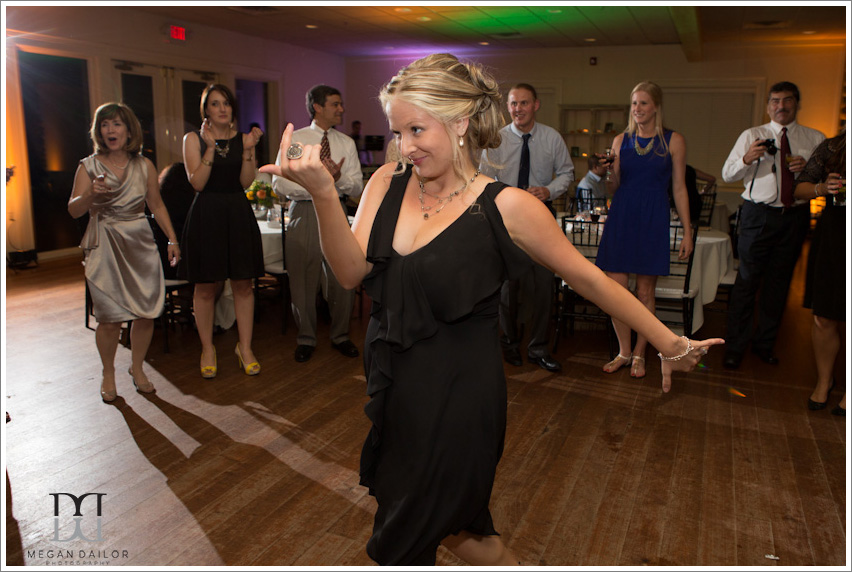 But when this groomsman busted out this dance routine with Meghan's grandma, there was no other option. Congratulations high-kicking MVP!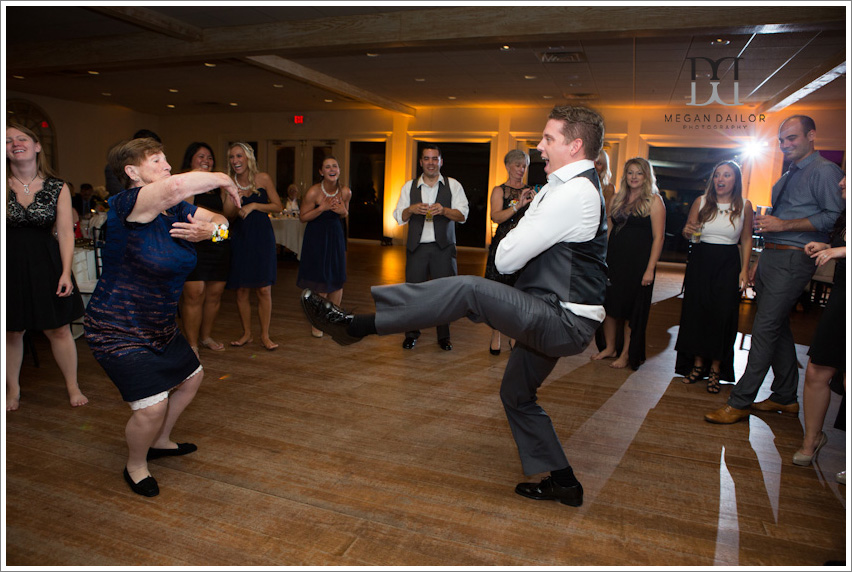 No wedding reception is complete without some air guitar.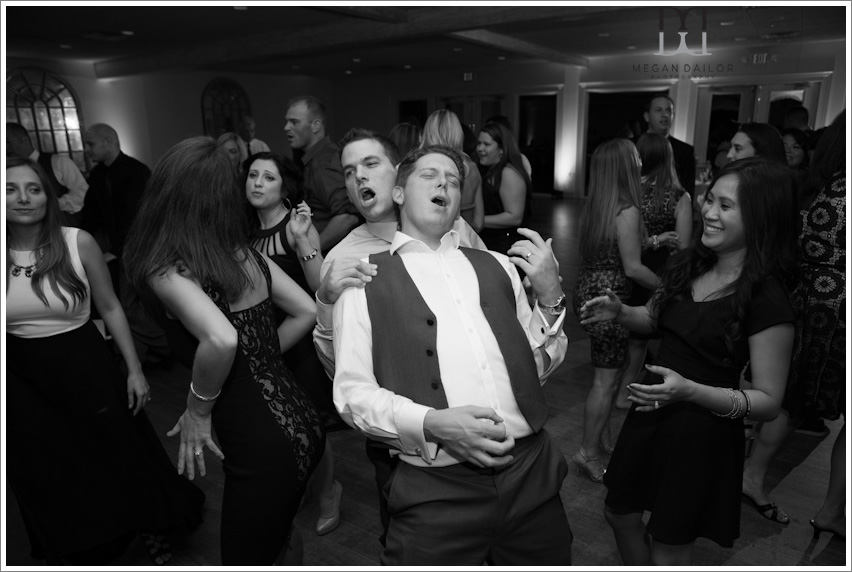 Rich is a big Bills fan, so everyone freaked out when the DJ played "Shout." The big big game was the next day (it shall henceforth not be mentioned) so they had to rock out! There's always this weekend, let's go Buffalo!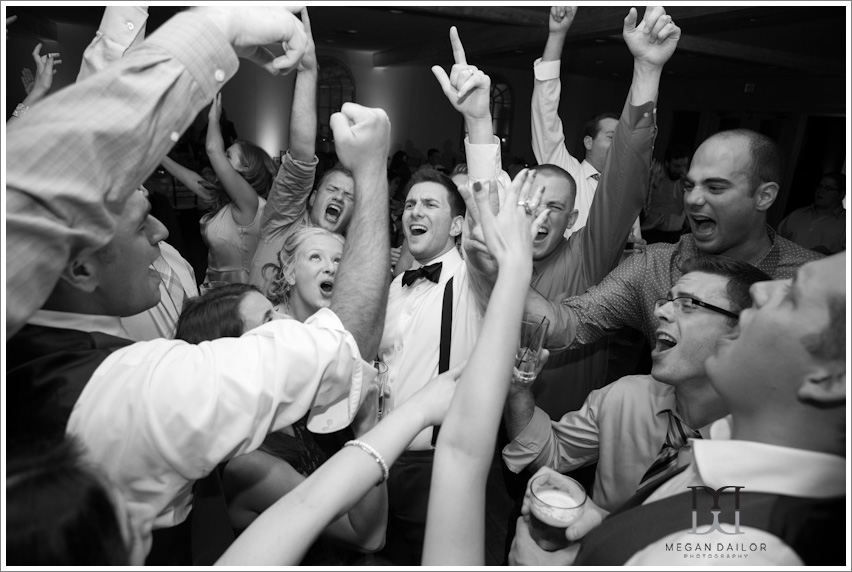 Then, for no reason, this happened and it was awesome. Congratulations Meghan and Rich, you guys are an absolute delight! Thank you so much for having me!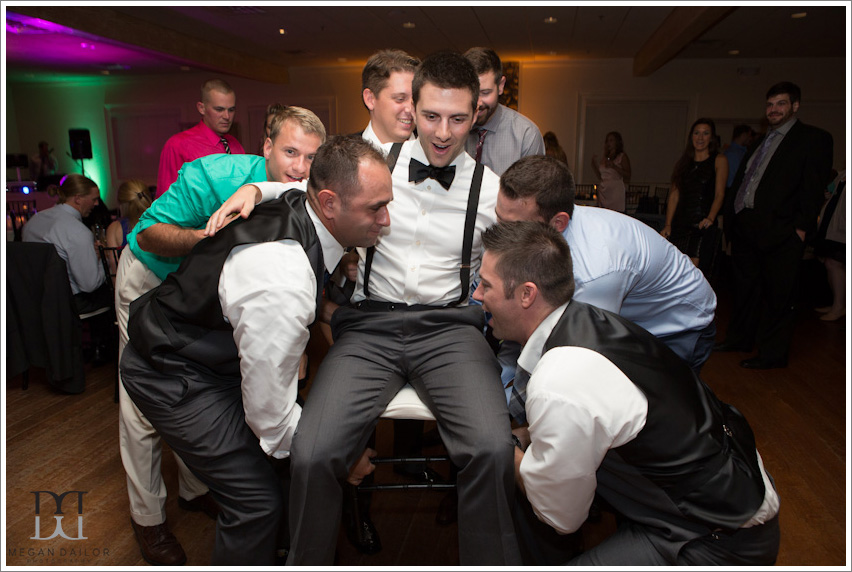 Oh, ps... here's that creeper seagull. Look how mad he looks! LOL! (This bird was [imo] stalking Meghan all day. He just sat outside her room while she was getting ready. Then watched the ceremony from the roof. Then hung out near portraits. Meghan emailed me a day later to tell me he was still there in the morning LOL!)