I got to meet Carly and Bryan a couple of times before their wedding, they're very sweet and definitely seemed focused on just having a fun, easygoing day. When I arrived at the Memorial Art Gallery in the morning, Carly was so calm and things were pretty much on schedule... I love a relaxed bride! She looked just gorgeous!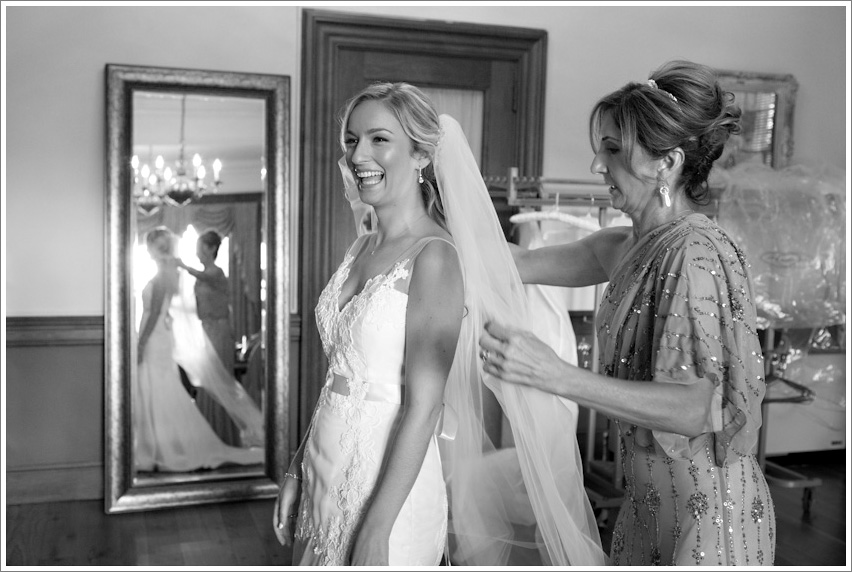 Carly and her dad were a bit emotional when they first saw each other, I love how this dramatic light emphasizes the tear falling down her cheek.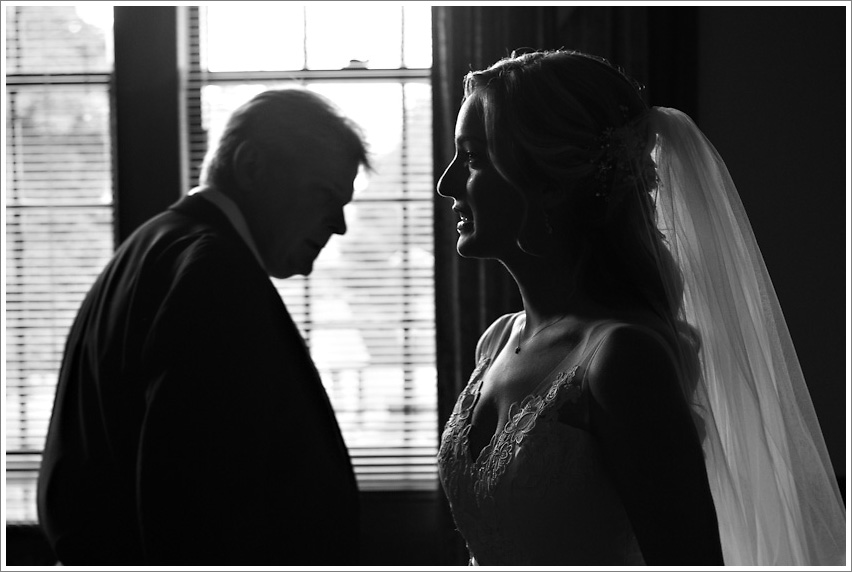 Another cute father-daughter moment... "you ready, dad?" 🙂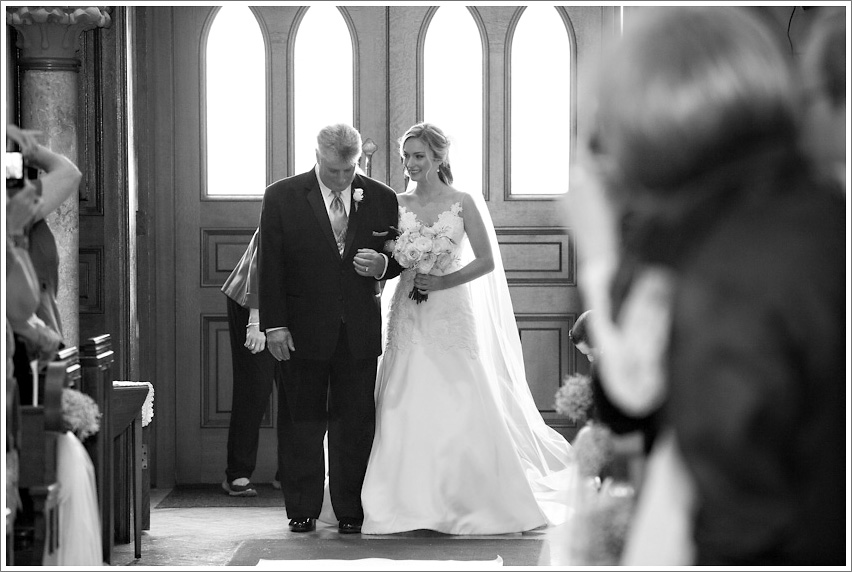 Love how the light falls at this angle at Chapel Hill... Carly is just so happy!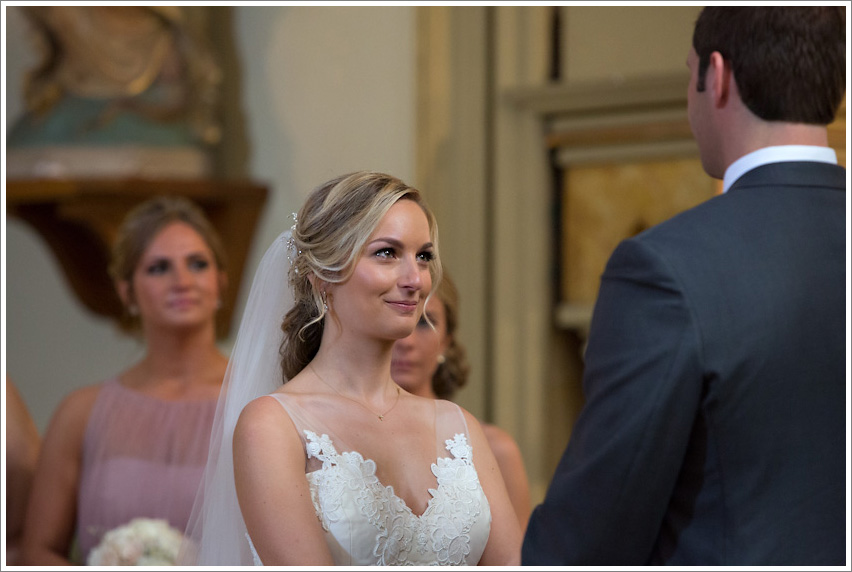 Another beautiful ceremony by Jack Porcello, Carly and Bryan were all smiles!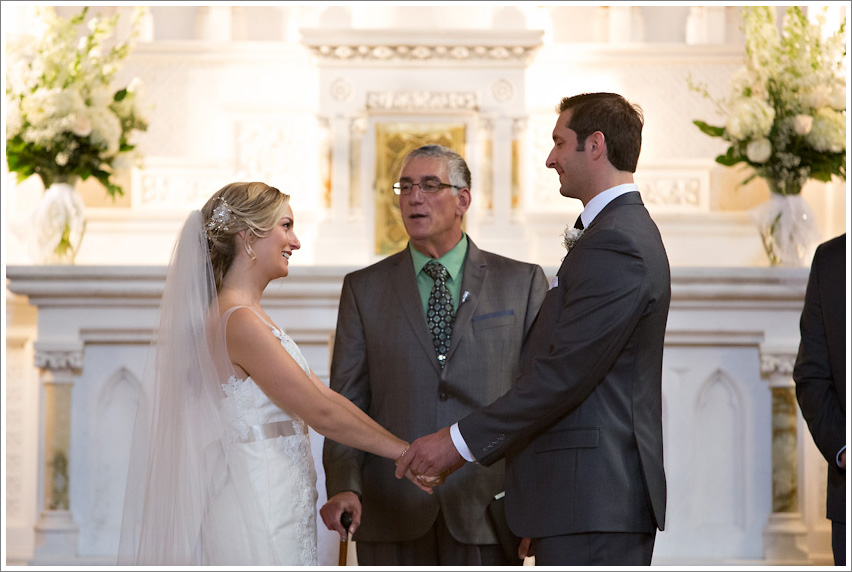 Perfect first kiss!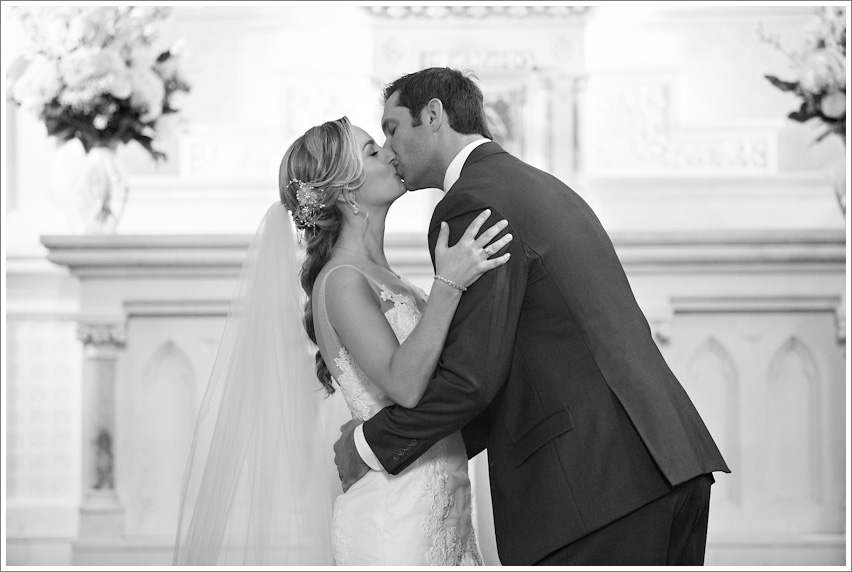 Love those happy faces! Such a great recessional picture!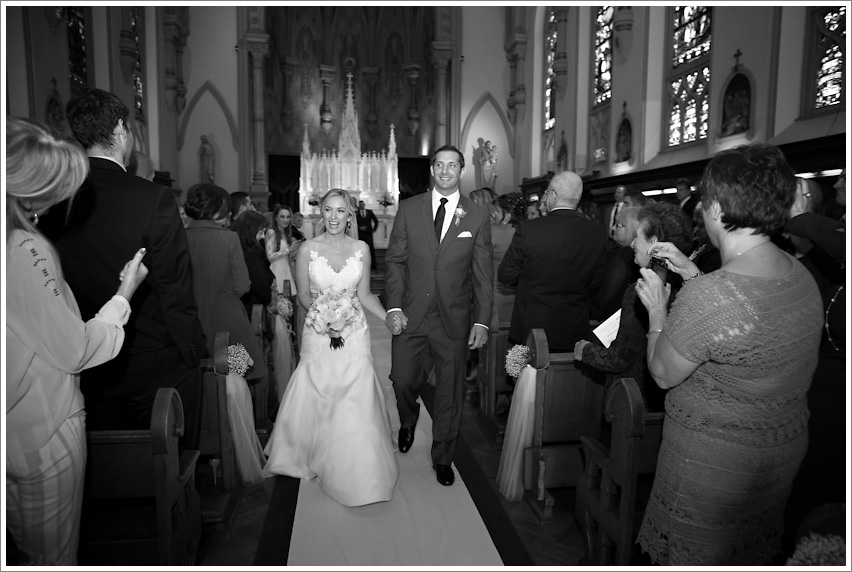 Fun shot with the bridal party outside of Chapel Hill. I love when there are places like this to take dramatic pictures.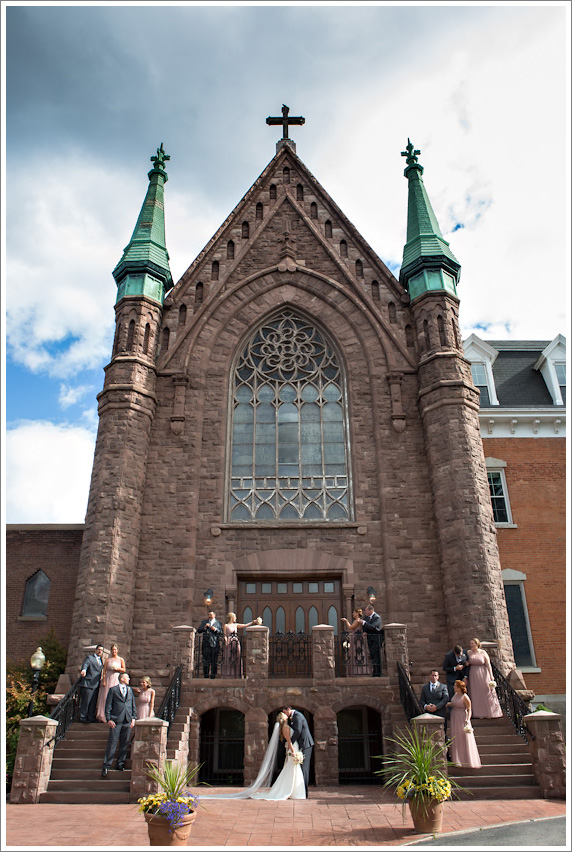 We also headed to Mt. Hope Cemetery for some wedding party portraits... brings back memories of the time I was trapped in there after dark!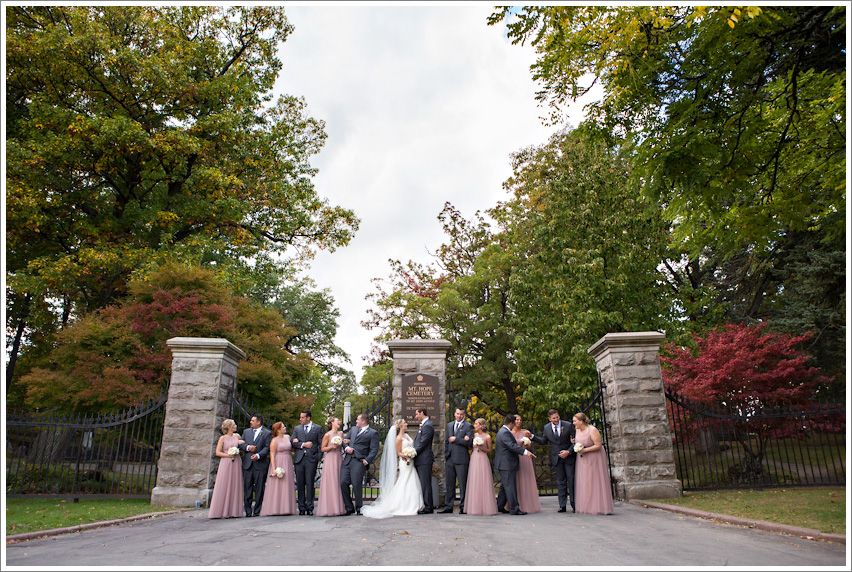 The groomsmen were into this tree, made for a great place to show off all these rad socks!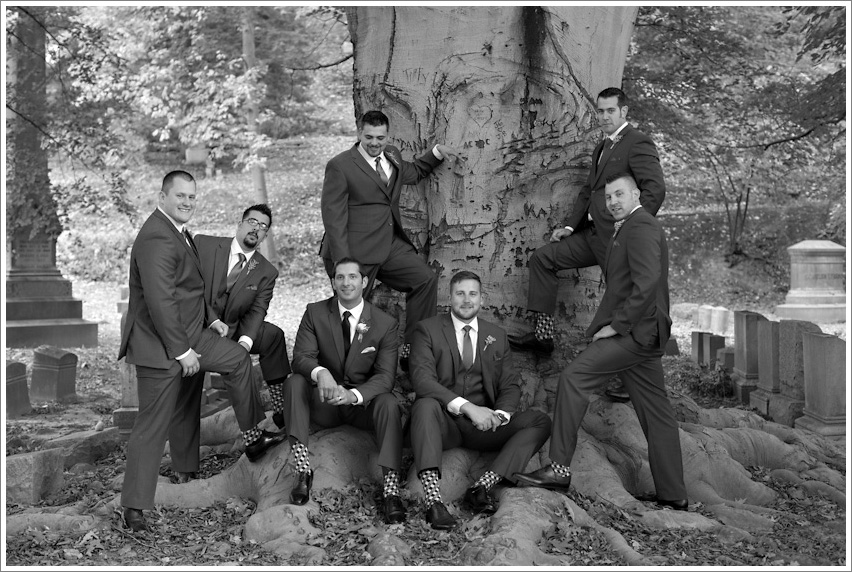 Now time for bride and groom portraits, one of my favorite parts of the day! Especially when they are so cute together 🙂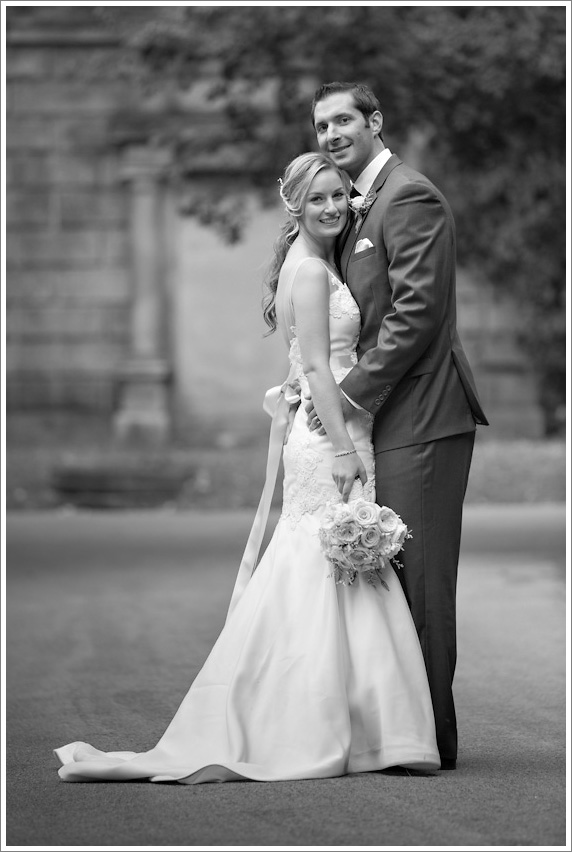 So romantic!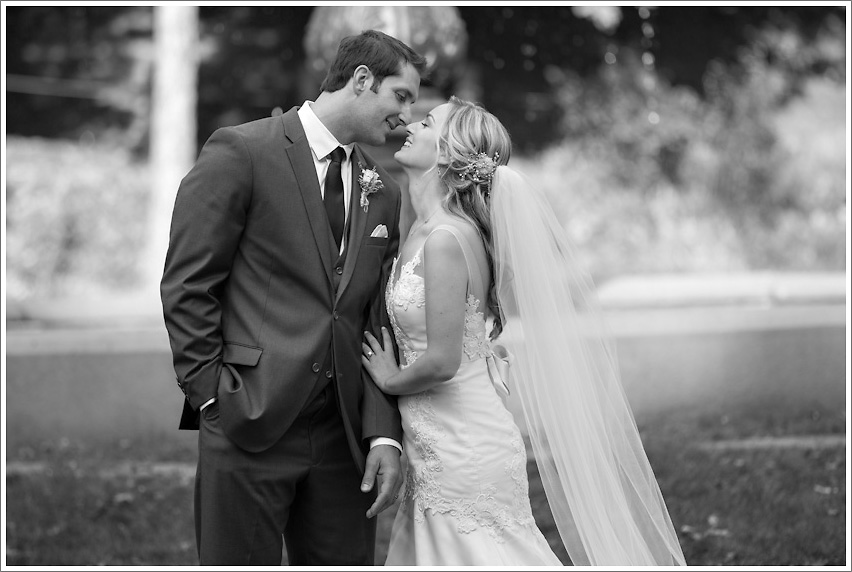 The clouds parted and gave us some gorgeous sunlight for the rest of the afternoon... so pretty!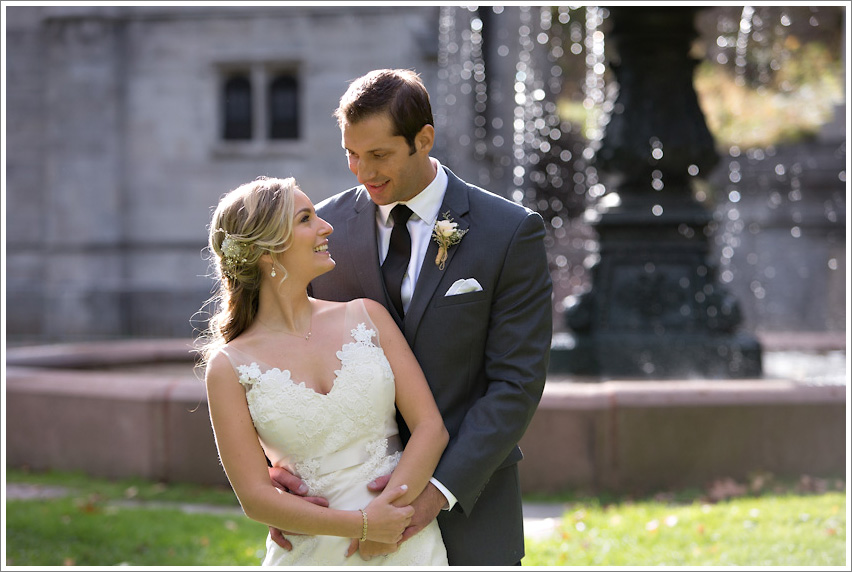 We headed back to the Memorial Art Gallery for a few more pictures.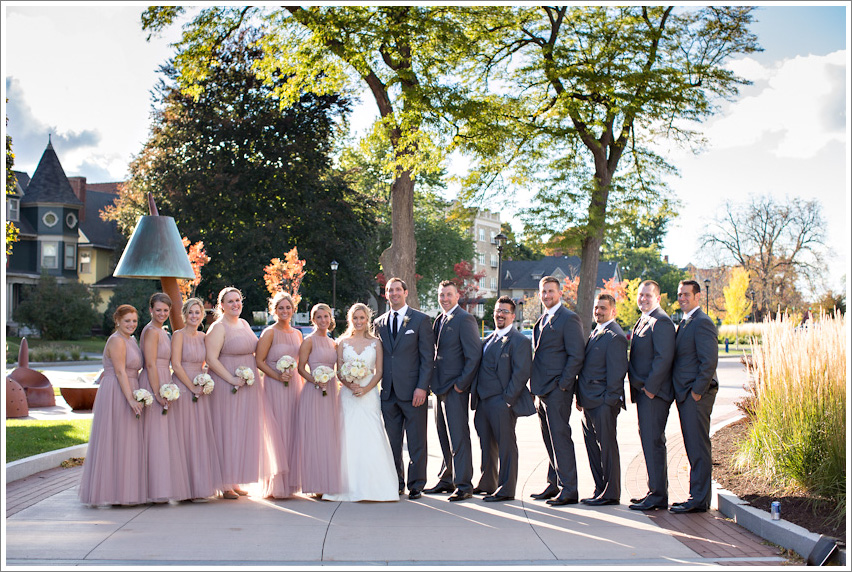 Love the tree tunnel!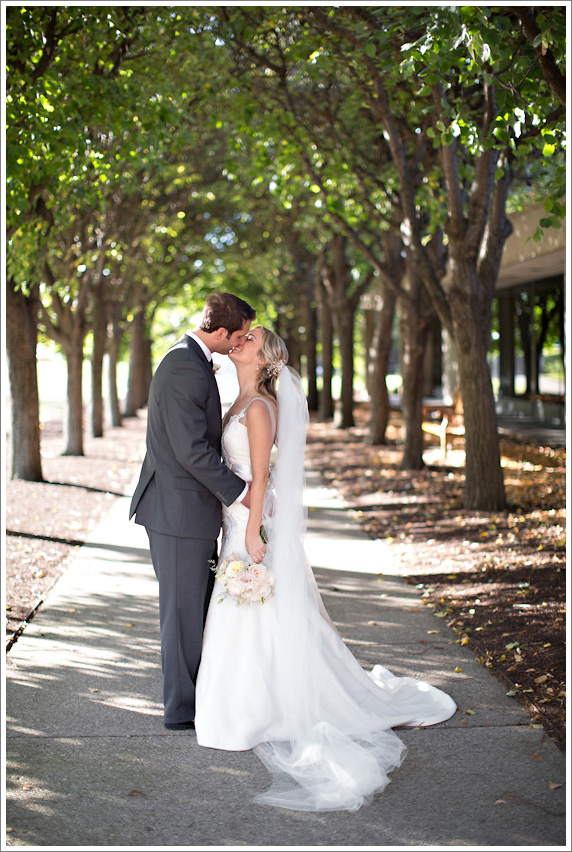 Gorgeous! Probably my favorite from the day. Even get to see the adorable Betsey Johnson wedding shoes in this one 🙂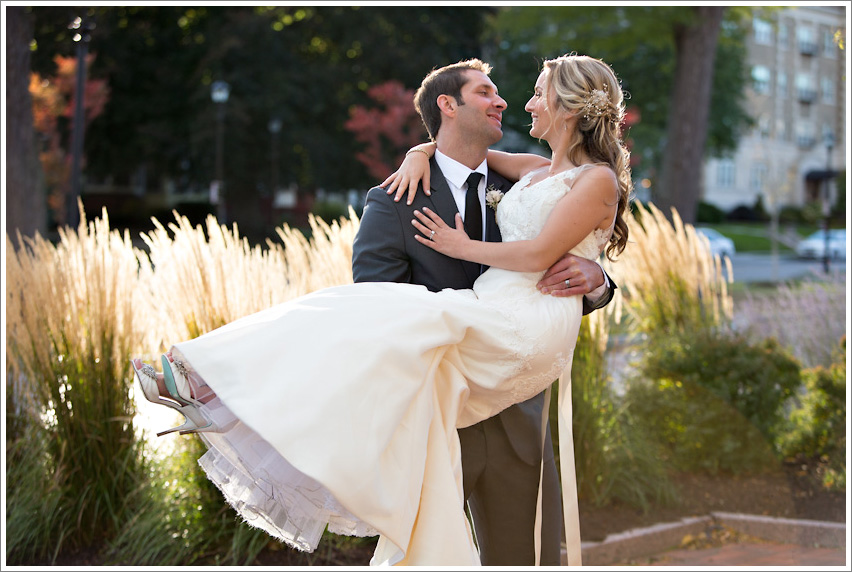 The ballroom at the Memorial Art Gallery looked lovely all decked out. Carly and Bryan have the honor of having the best wedding favors I've ever seen... Carly's grandfather painted around 170 mini paintings, one for each guest. OMG. I was desperately hoping for some no-show guests so I could get one, but it looked like people were hoarding them so I was out of luck. I guess when I get married I'll just have to commission him to do a million portraits of my pup to "give" to my guests. (I will keep them all.)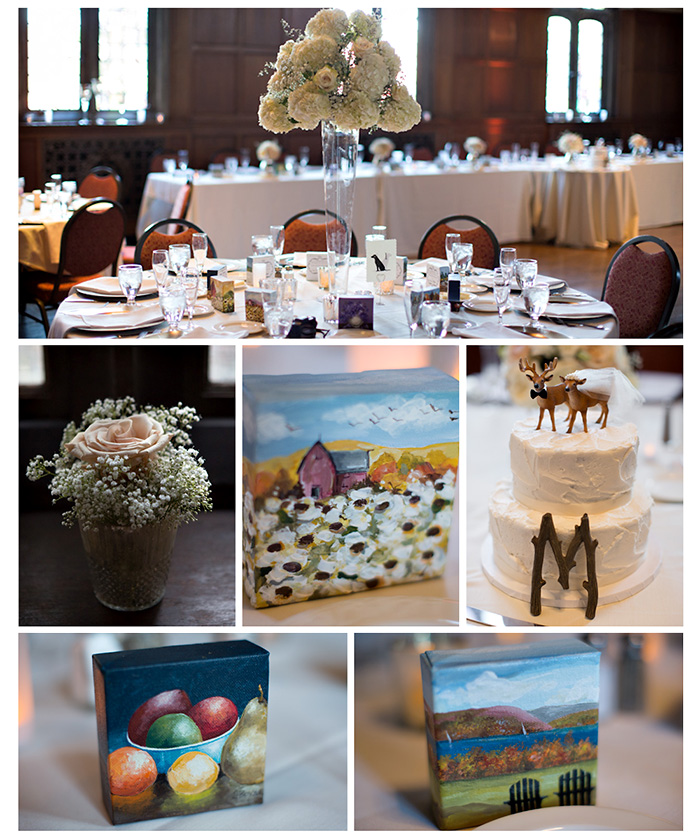 Such a cute first dance... I just love Carly's beaming smile!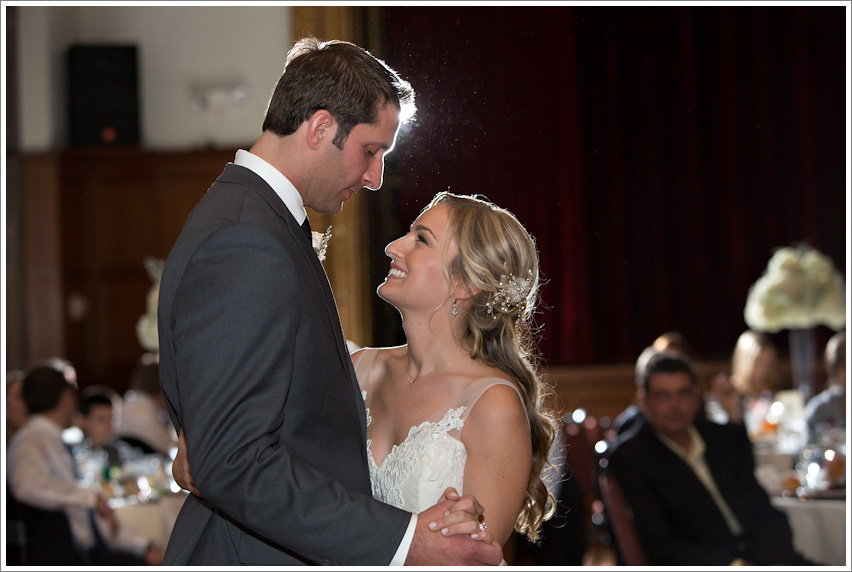 These two were very ready to kick off the reception and dancing!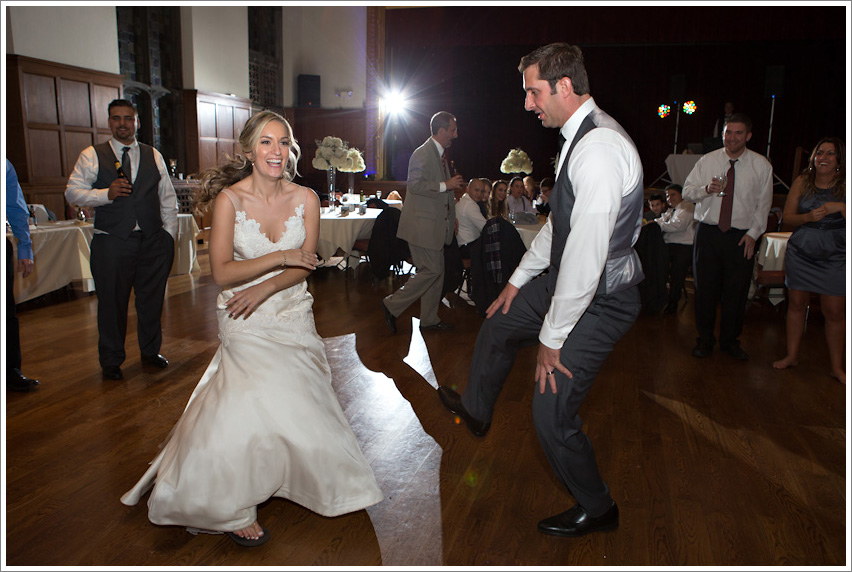 The reception was in full swing pretty much immediately, this was a fun crowd!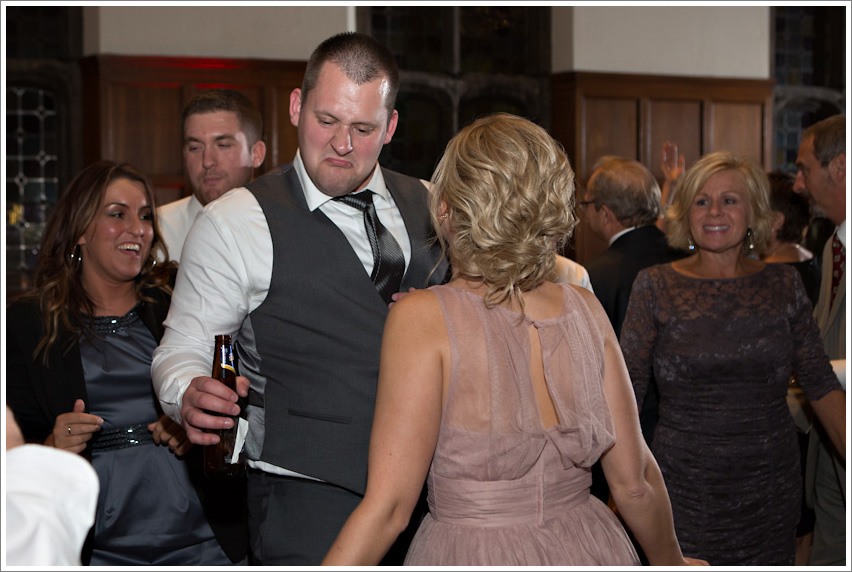 LOL, dancing is hard work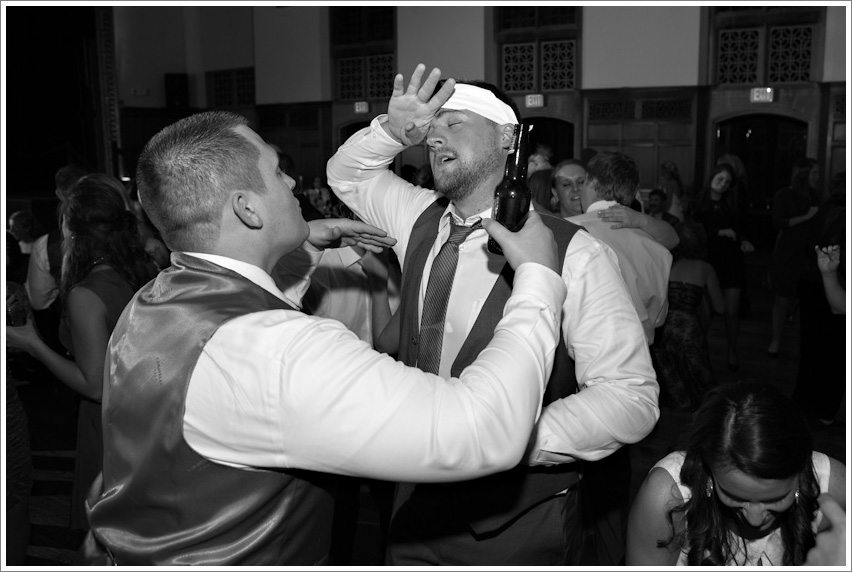 The father of the groom was definitely the MVP... he had a lot of fancy footwork!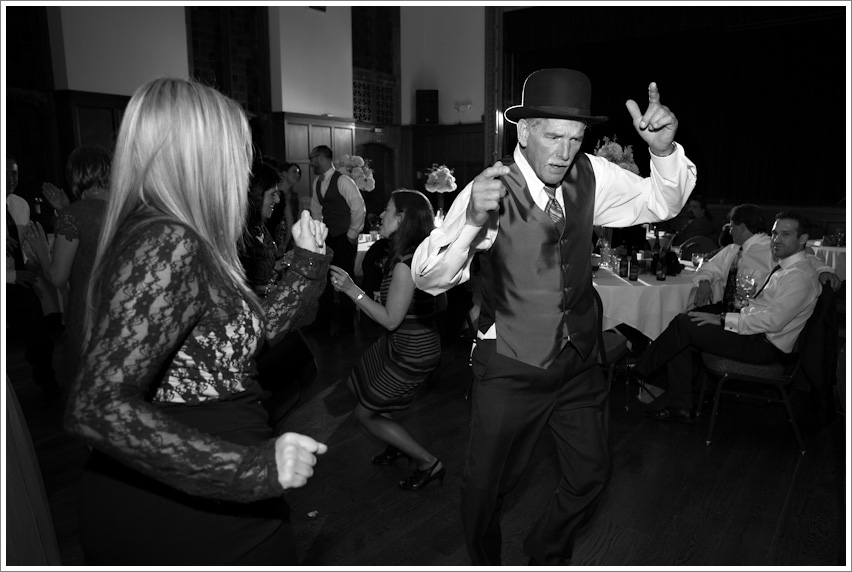 So many good faces in this shot lol.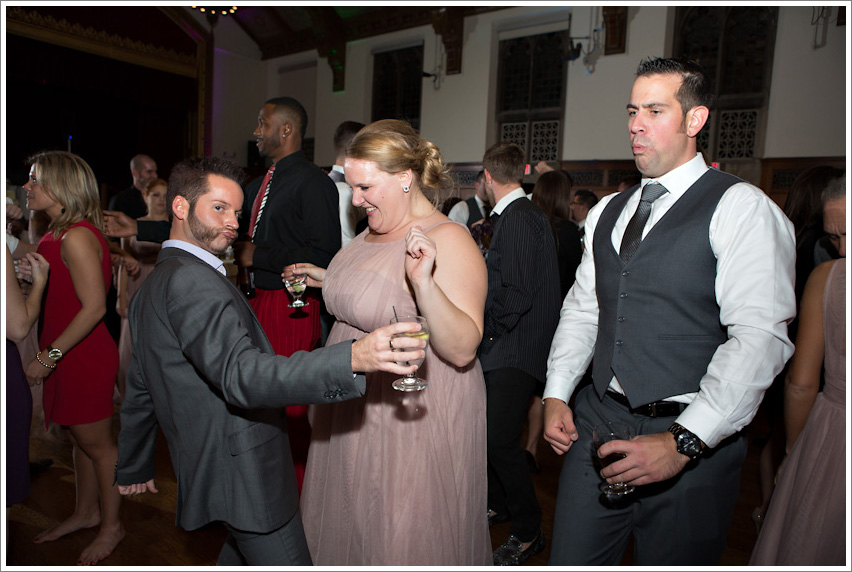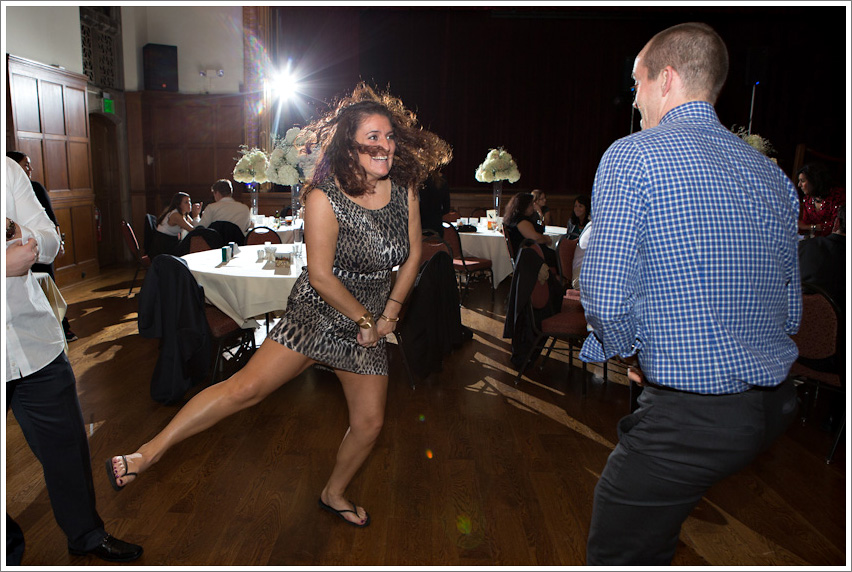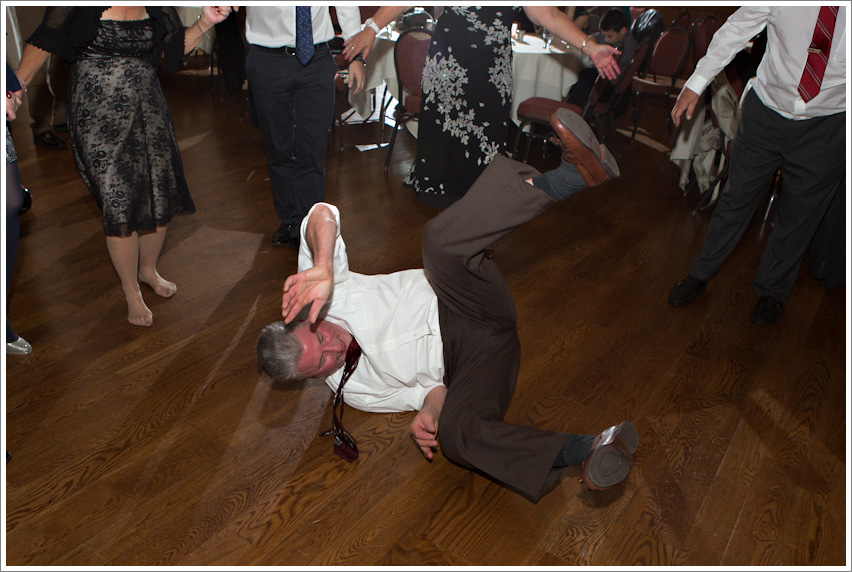 This shot is a bit of an inside joke... I snapped this shot just as this guy was reacting to something kinda... icky lol. He asked if I'd just taken his picture, so I showed him and then we laughed for way too long... it was hilarious!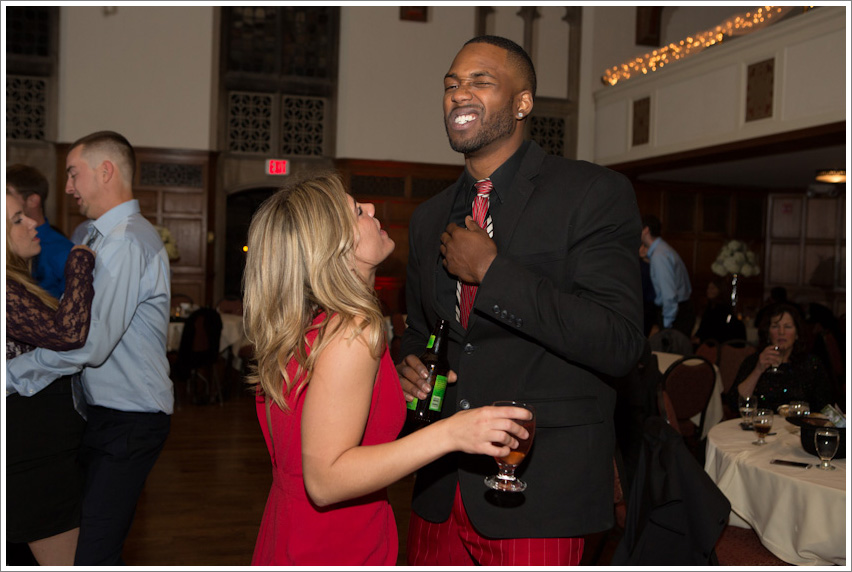 Congratulations Carly and Bryan, thanks so much for having me!!