Laura and I have been exchanging emails for about 9 months now, after she first started looking for Rochester wedding photographers (so basically, our friendship is now an infant) and I was so excited for her and Tim's wedding! They came to me through Megan and Barry, some wonderful clients from four years ago. I still cannot believe it has been that long! Megan is Tim's sister and I was thrilled to see the whole family again! As you can see, this crew was all smiles, all day. Laura got ready at her Matron of Honor's house and put on her dress at Chapel Hill. I love the bride's room at Chapel Hill, it's so colorful with all that stained glass!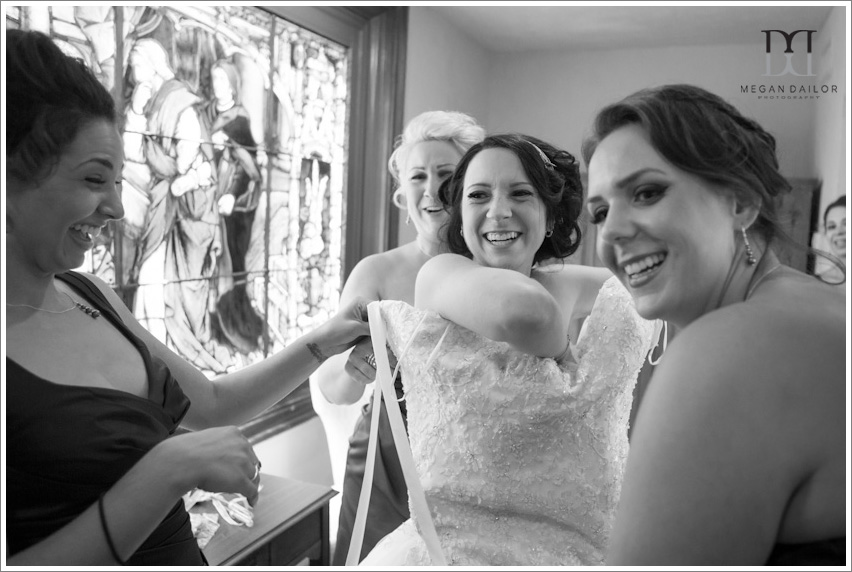 Sweet mother-son moment. Molly and I chatted quite a bit before Megan and Barry's wedding, I love when I get to know the whole family and pretend I'm part of it!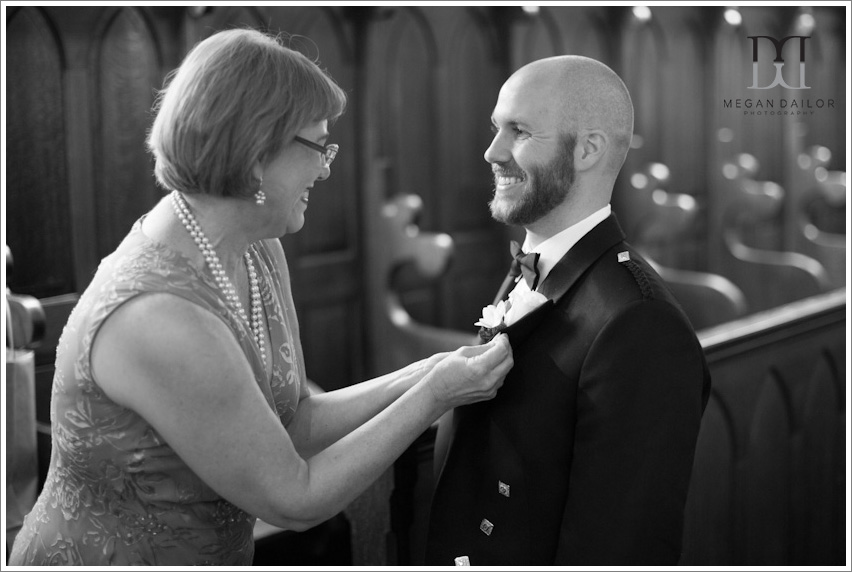 The wedding ceremony was at Chapel Hill. I love his expression when he first sees Laura come down the aisle, so sure, so ready. <3
Side note: I am personally offended that Tim's eyelashes are not my eyelashes. What does he even need those magnificent things for? He's a boy. Give them to me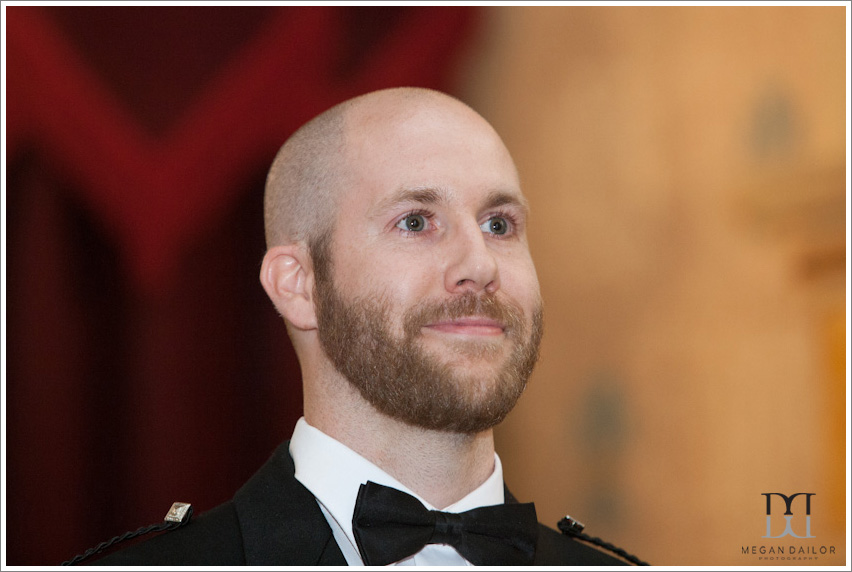 Beautiful bride Laura, ready to meet her handsome groom!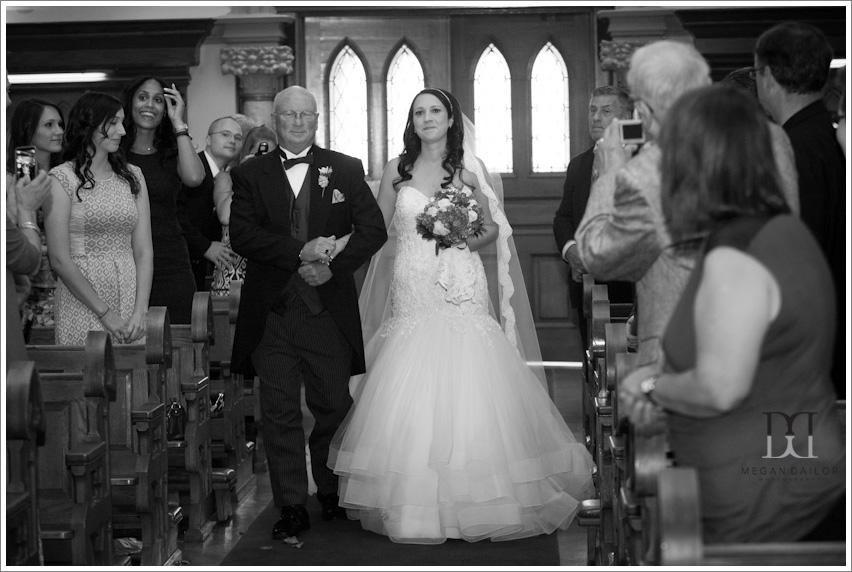 Chapel Hill is a beautiful space for a wedding ceremony!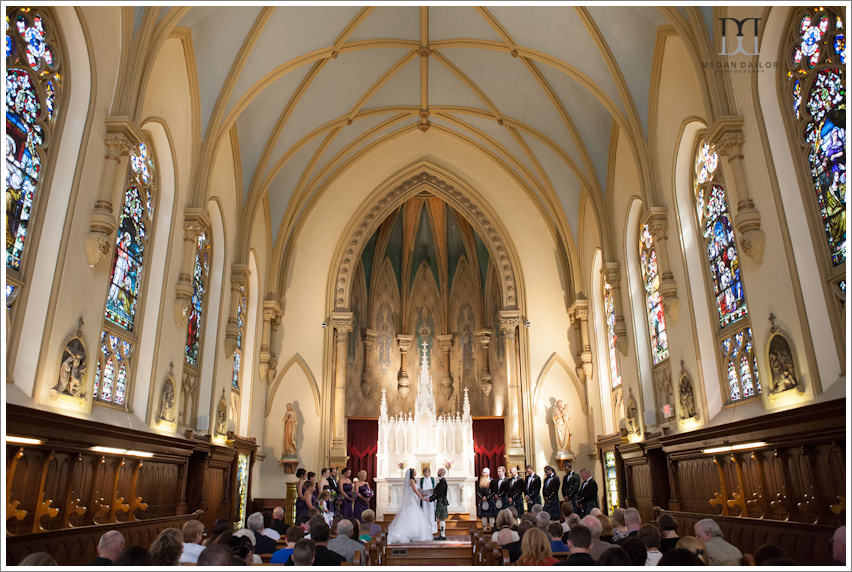 Laura and Tim are basically the male and female versions of each other. They are two peas in the happiest, funniest pod.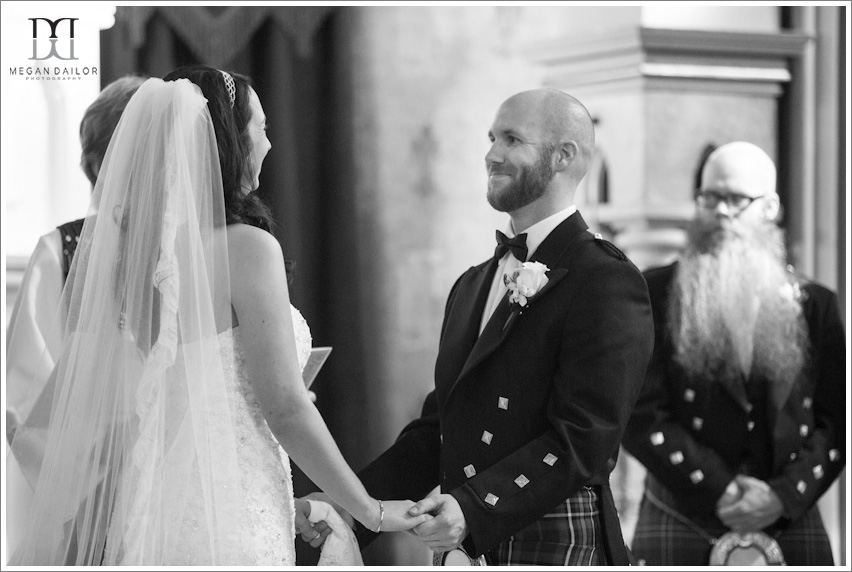 Nice work, Tim!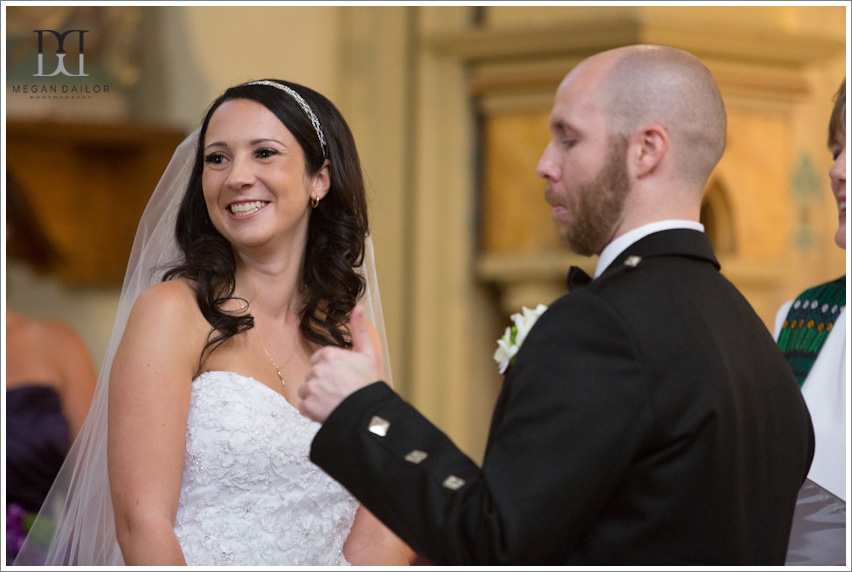 I get so excited when my brides and grooms are so expressive during the ceremony. So fun to capture all that joy radiating off of them!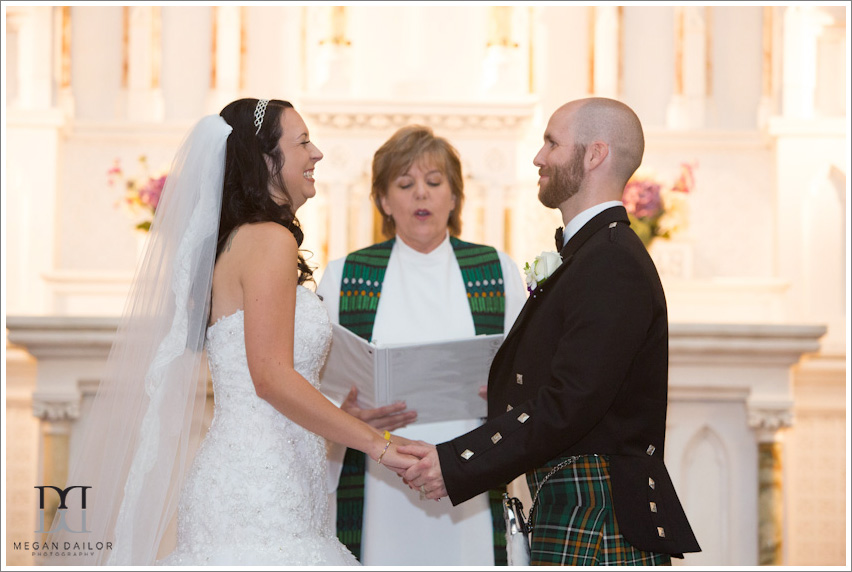 This was basically our day... a couple "normal" shots, then a few shots for Tim and Laura to do their thing!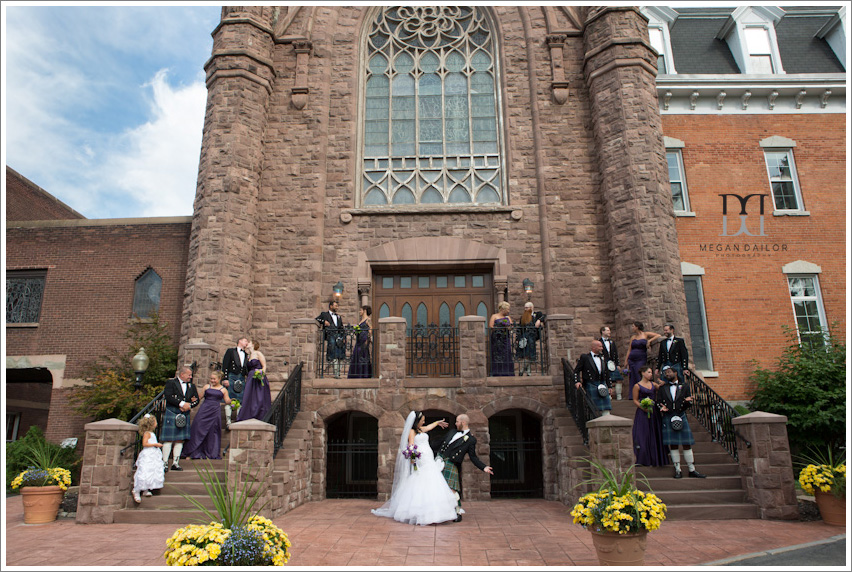 "Normal"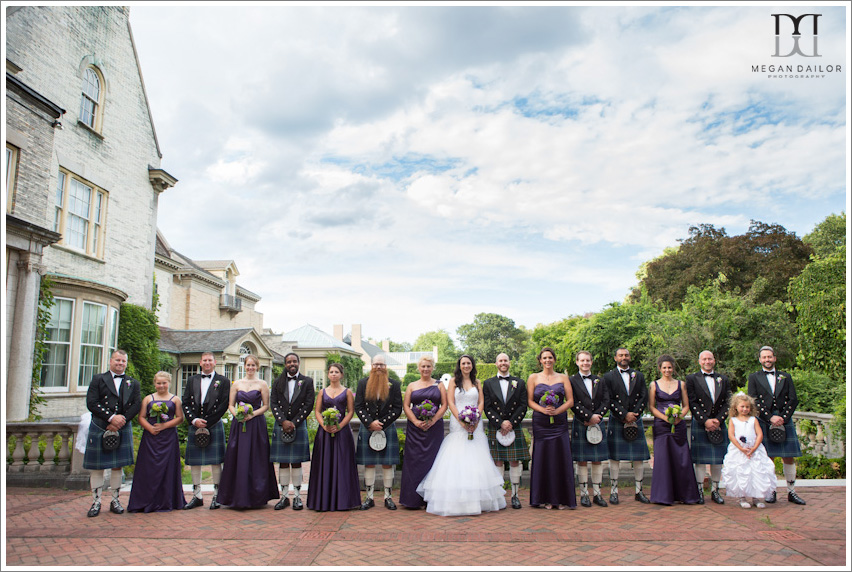 Doing their thing 😀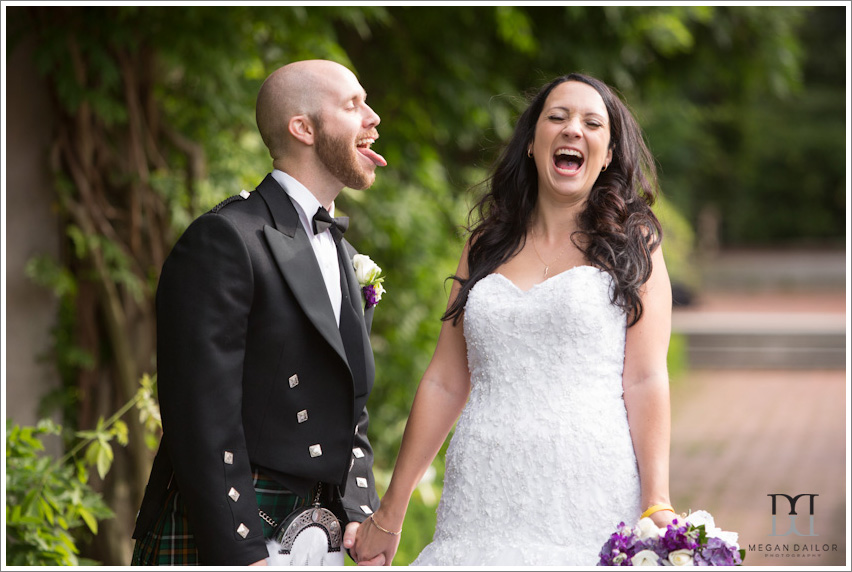 "Normal"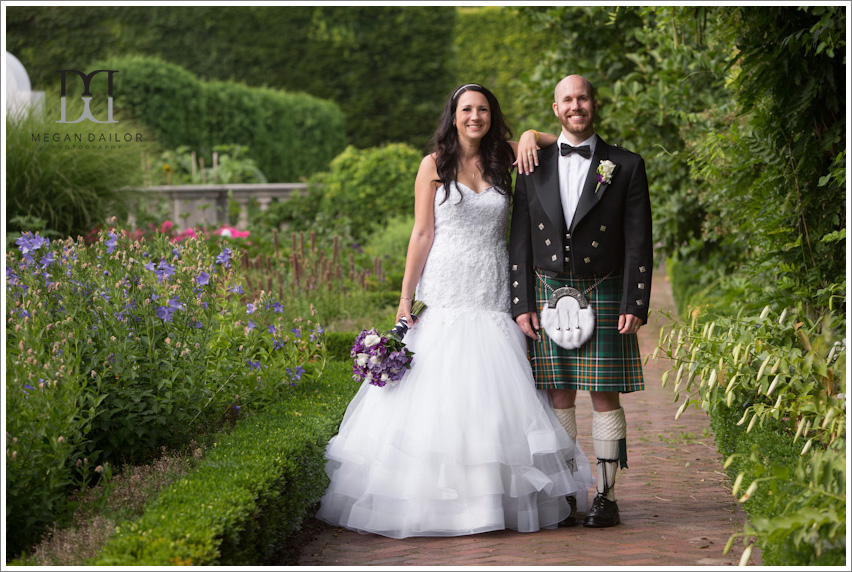 Doing their thing... they are just the best!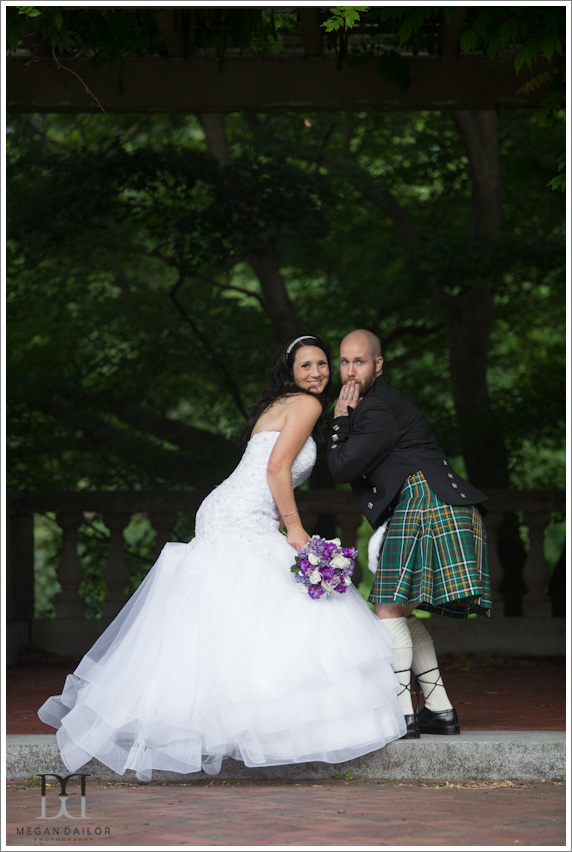 Laura's girls (and guy!) rocked. Thanks for making it such a great day, ladies and gent!

I do declare, I love a man in a kilt!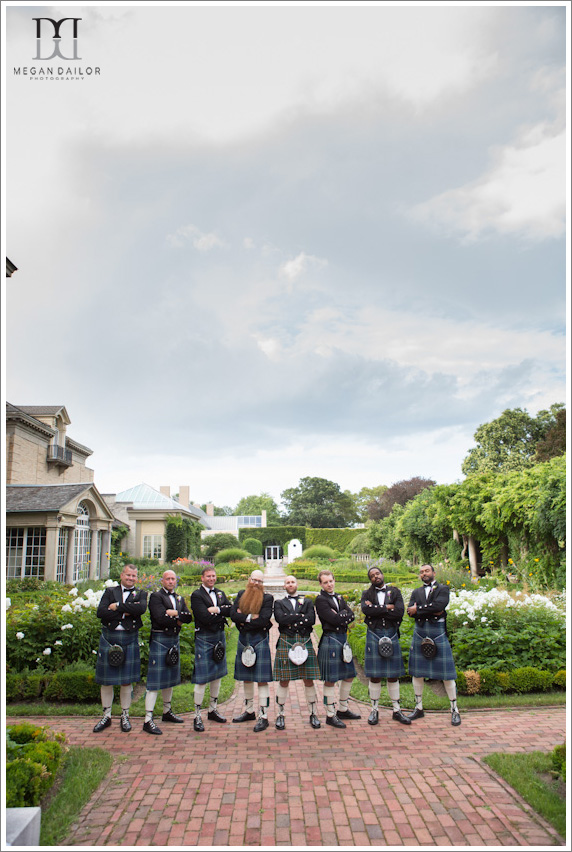 Such a beautiful day for these portraits at the George Eastman House... the Terrace Garden is my favorite! It is so lush and pretty there!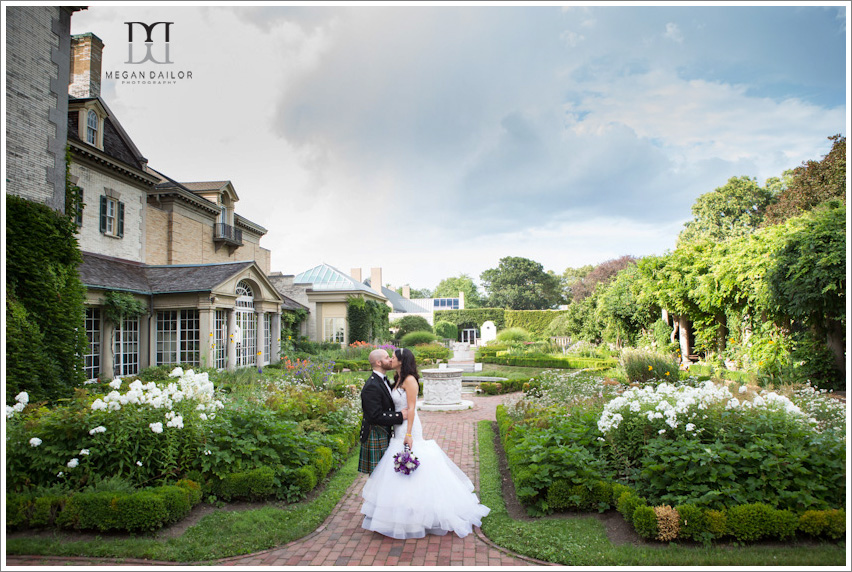 They could not be any more adorable together!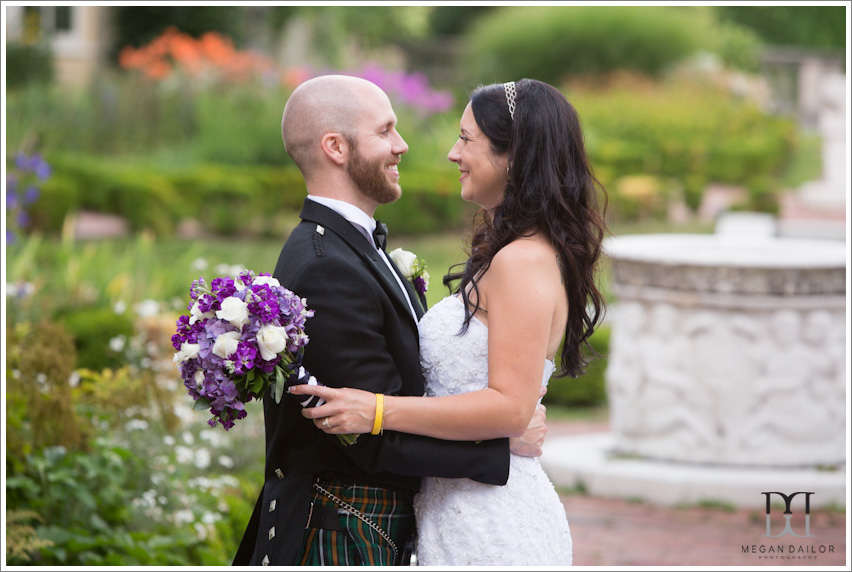 One of my favorites! Laura's purple shoes are fabulous!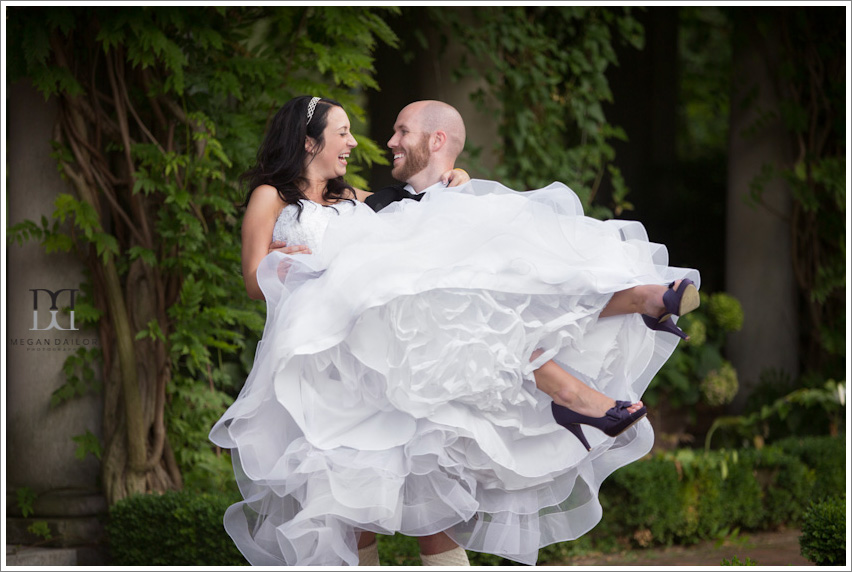 Sexy sonsaguns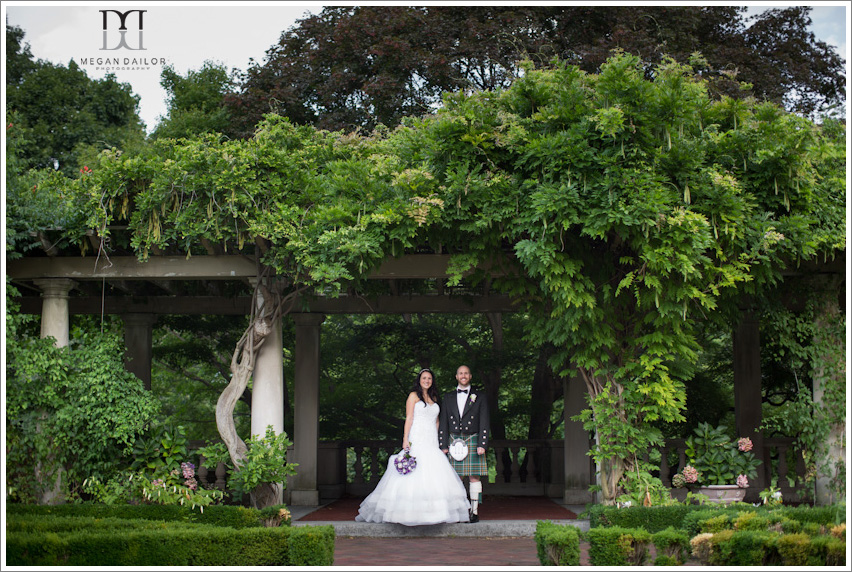 We're busy being attractive, get out of her Megan.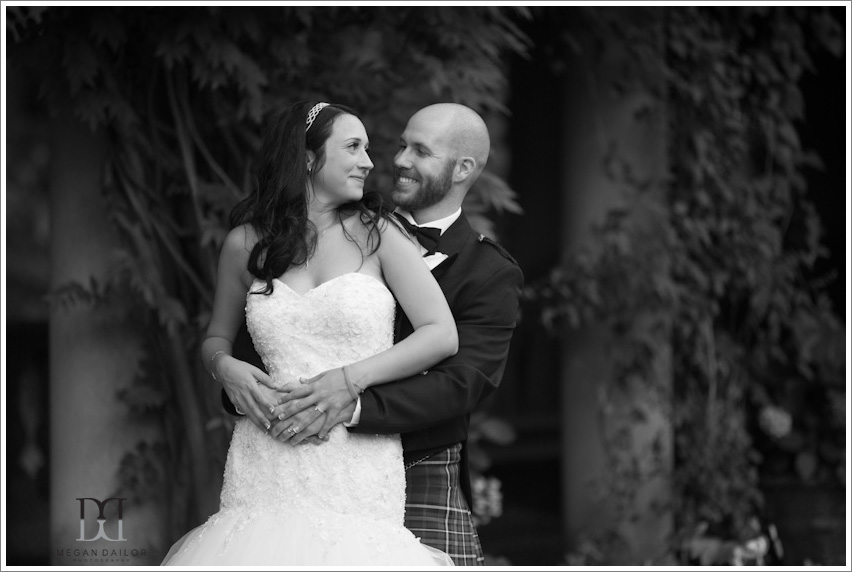 We headed to the lovely Inn on Broadway for the reception. Matron of Honor Jen gave a great speech... this was the moment she got choked up and this is my favorite reaction to emotions ever. So cute!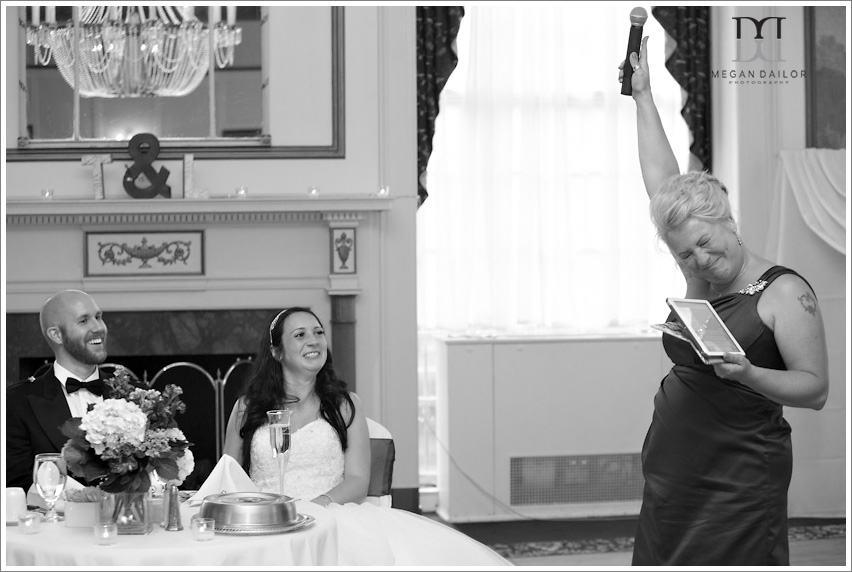 First dance time!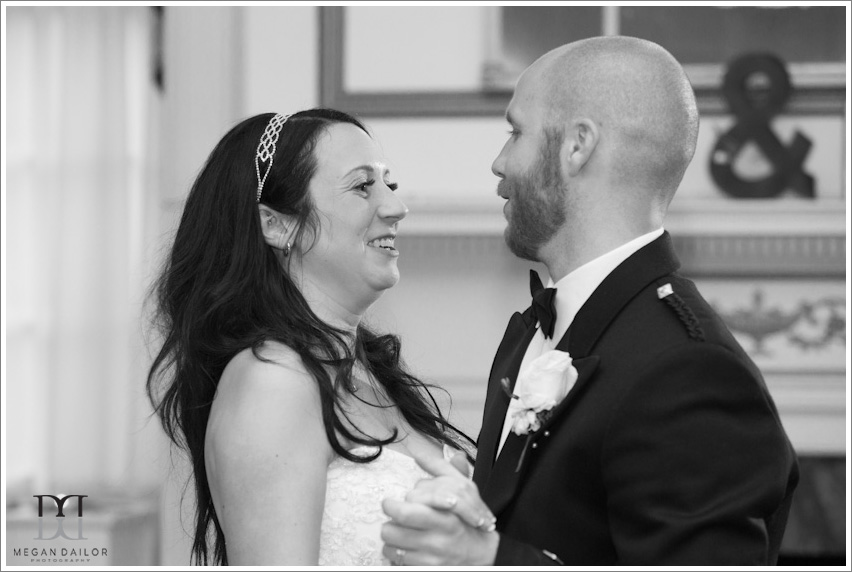 DJ Sweet put on a great party! I don't really know anything about DJ-ing, but I love it when they mix the songs together and create fun transitions from one track to the next.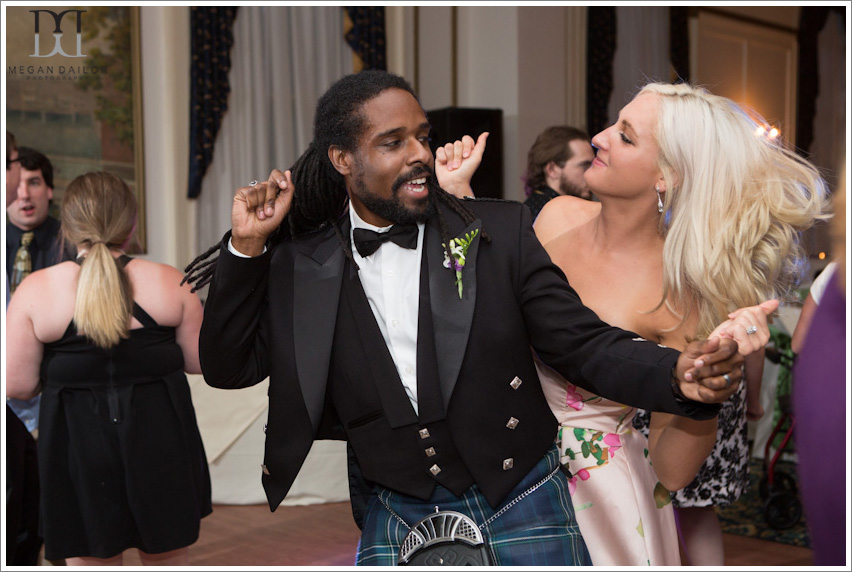 Everyone had a fabulous time!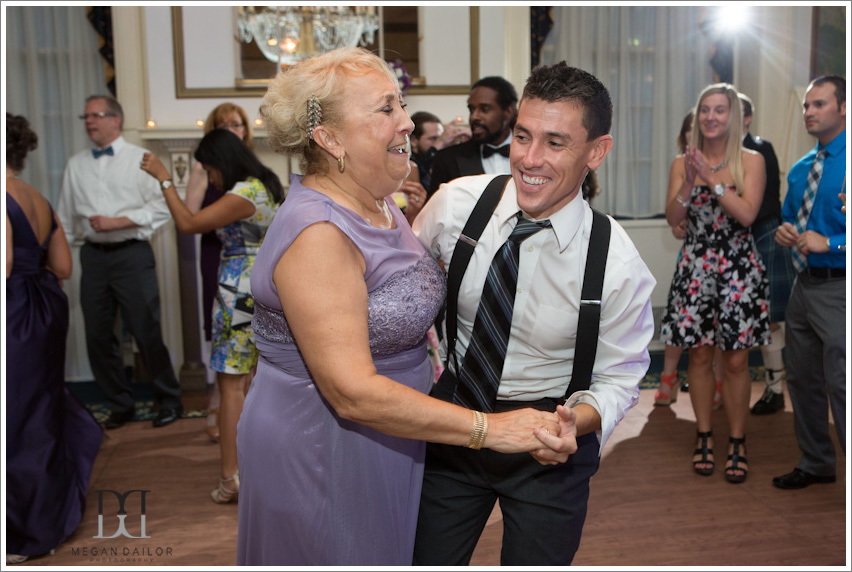 Megan and her dad got in a dance or two... what a fun family!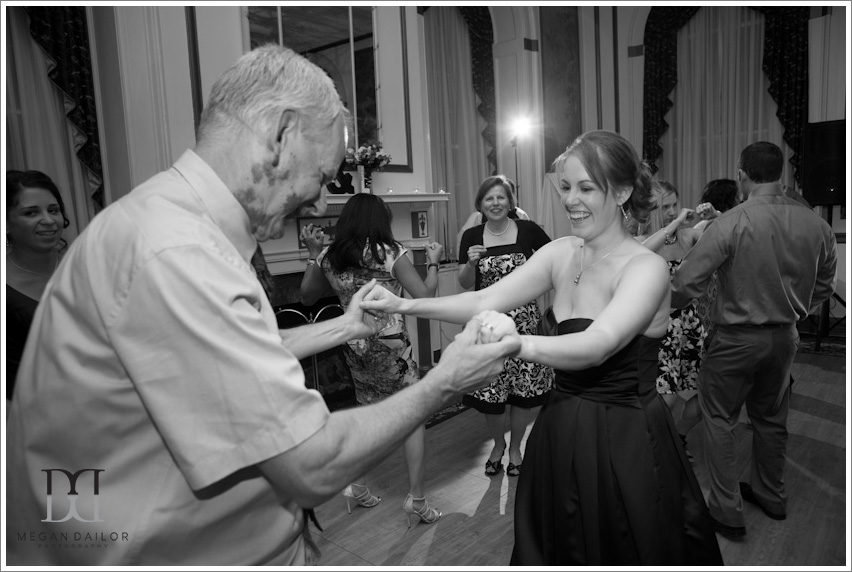 This is my dark horse winner for Wedding MVP! I didn't see much craziness out of this corner of the floor for the most part, but this shot makes me laugh so hard. I love his serious business face while she is giggling her face off. Congratulations to you sir!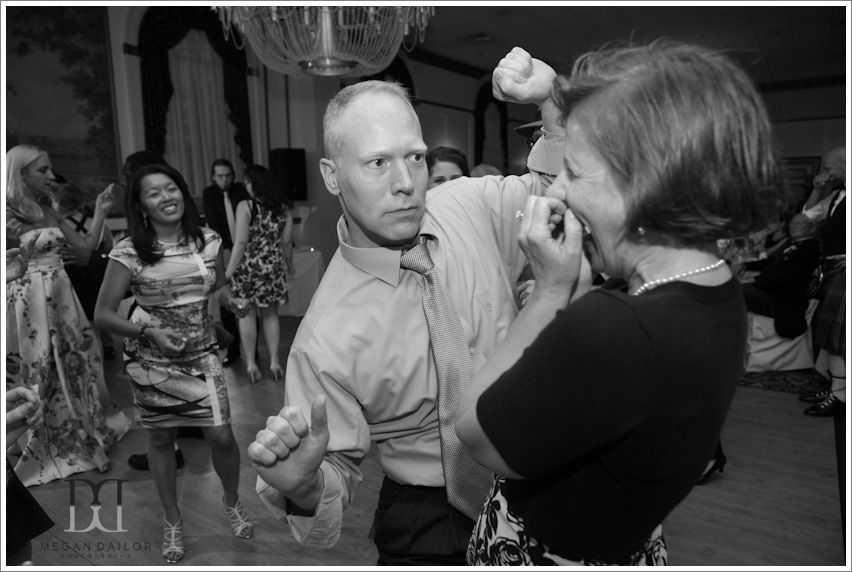 Spin! Such a cute flower girl.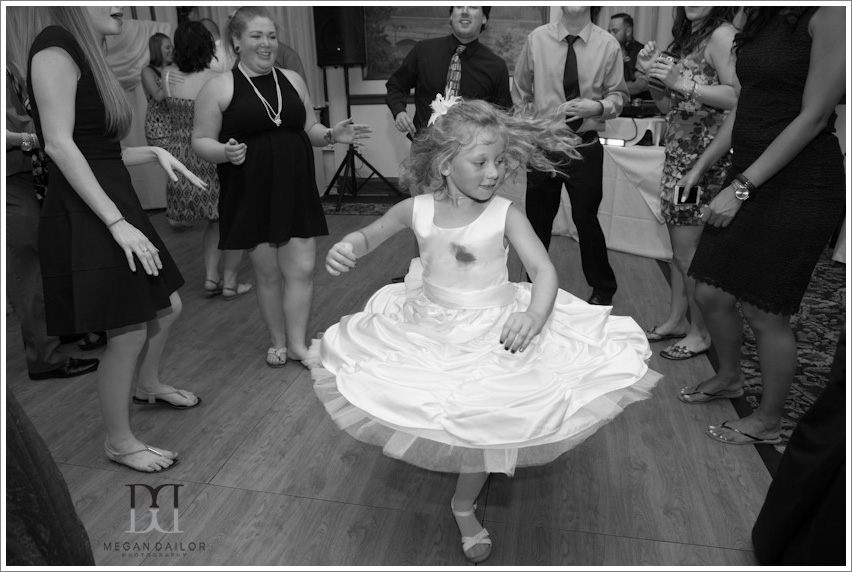 The keeper of the glowsticks!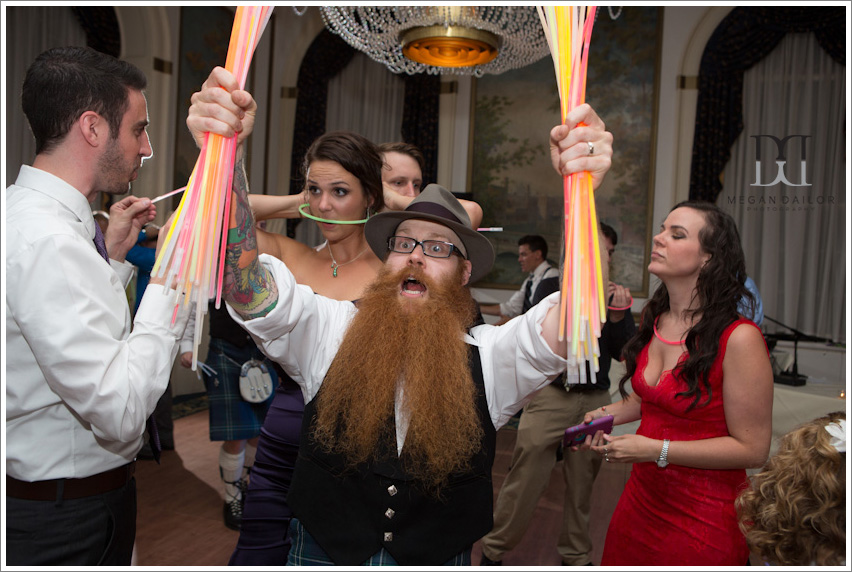 This was one of the funnier garter/bouquet tosses I've seen... This is the exact moment the garter catcher finds out what he has to do with said garter. You can actually see it processing. LOL!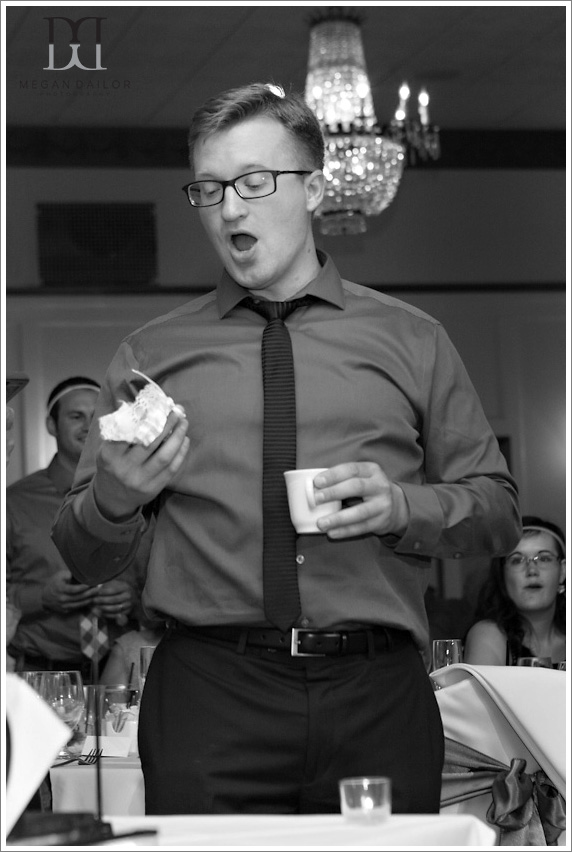 And since he didn't know the bouquet catcher, he kept things pretty tame... much to the crowd's disappointment! It was like the Coliseum in there lol!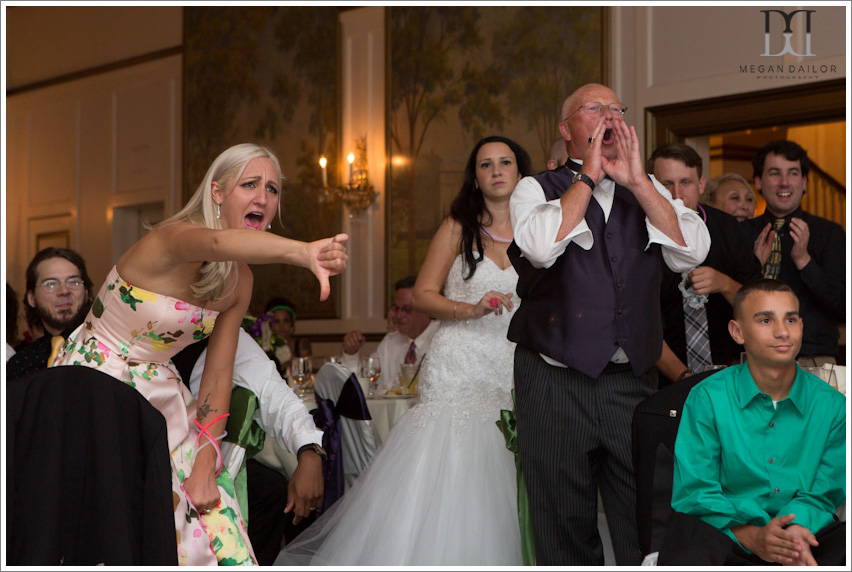 Great bridesmaids know how to keep a bride cool.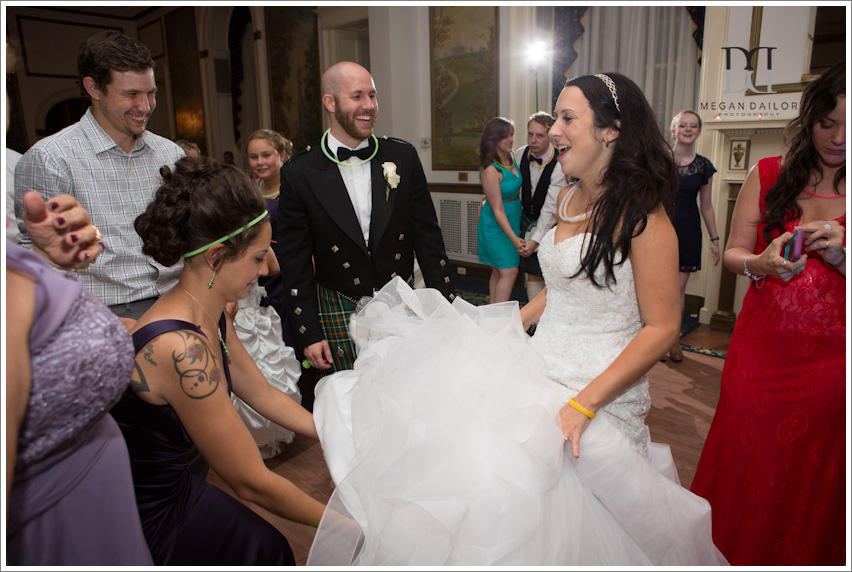 Laura and Tim, I love you guys. You are superstars and I'm so glad we had that special day to celebrate our best friendship. In all seriousness, thank you so so much to you and your families for being so lovely. I could not ask for better people to spend a day with!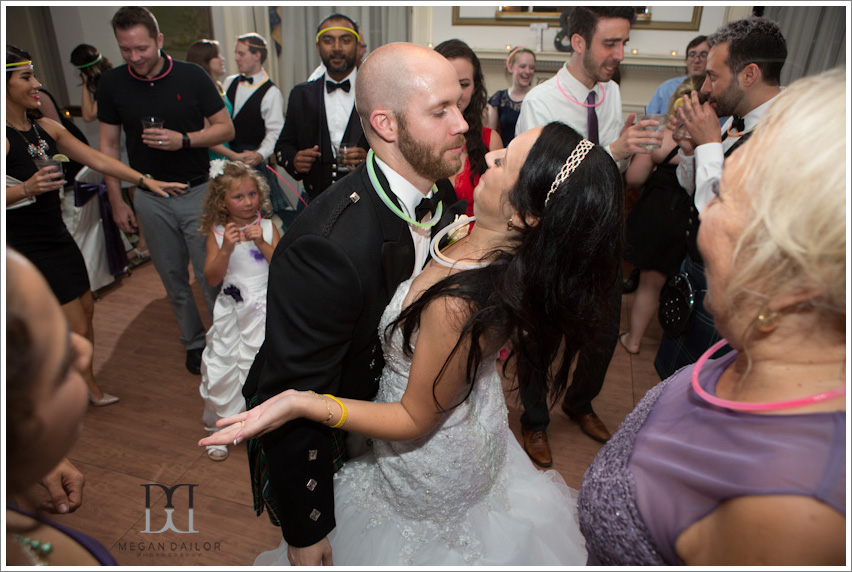 Rochester Wedding Photographers